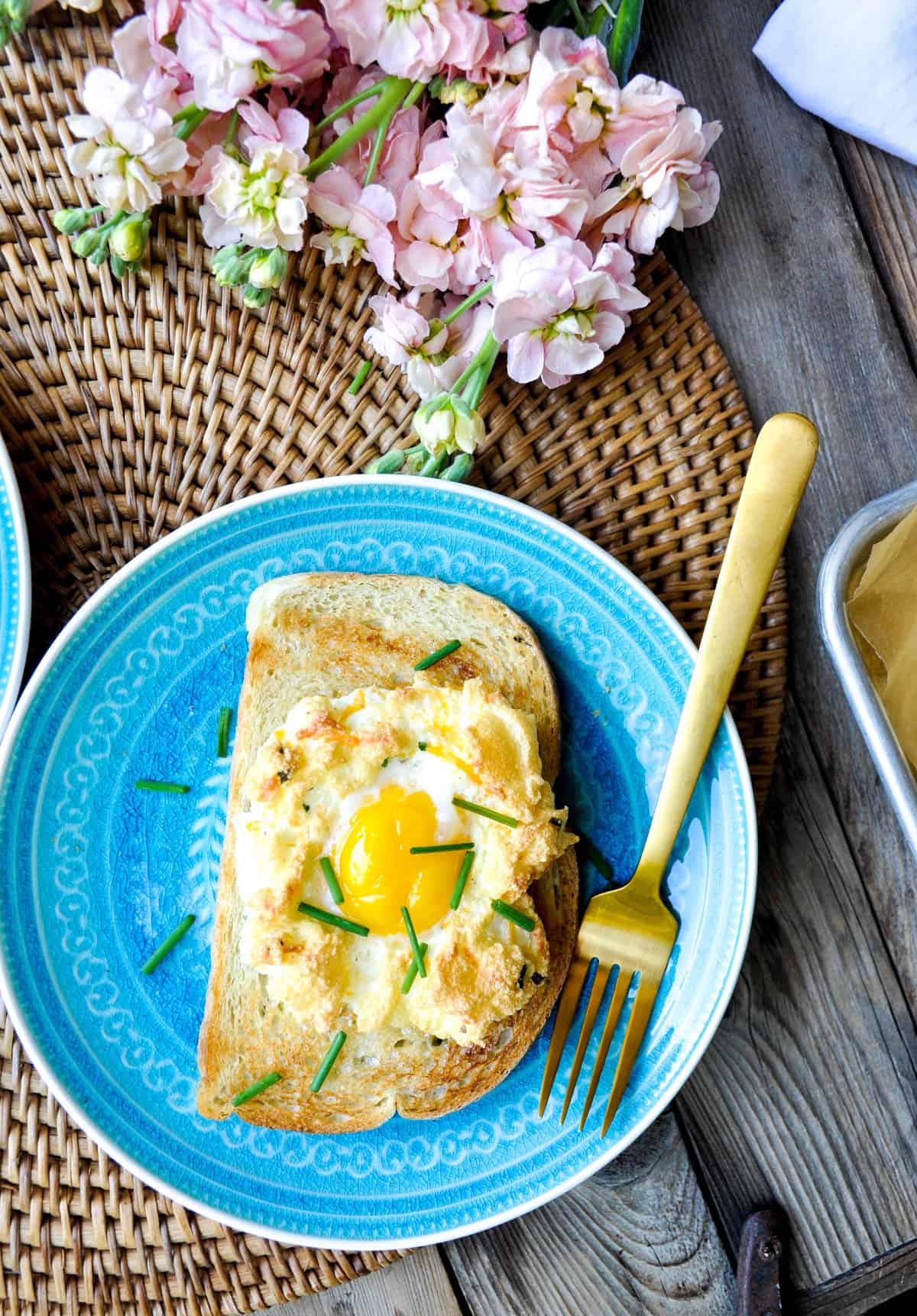 CA GROWN Blog
Discover. Learn. Connect.
Egg in a Cloud
October 11, 2017
Eat the Season!
Sign Up For Weekly Recipes
« Back to Recipes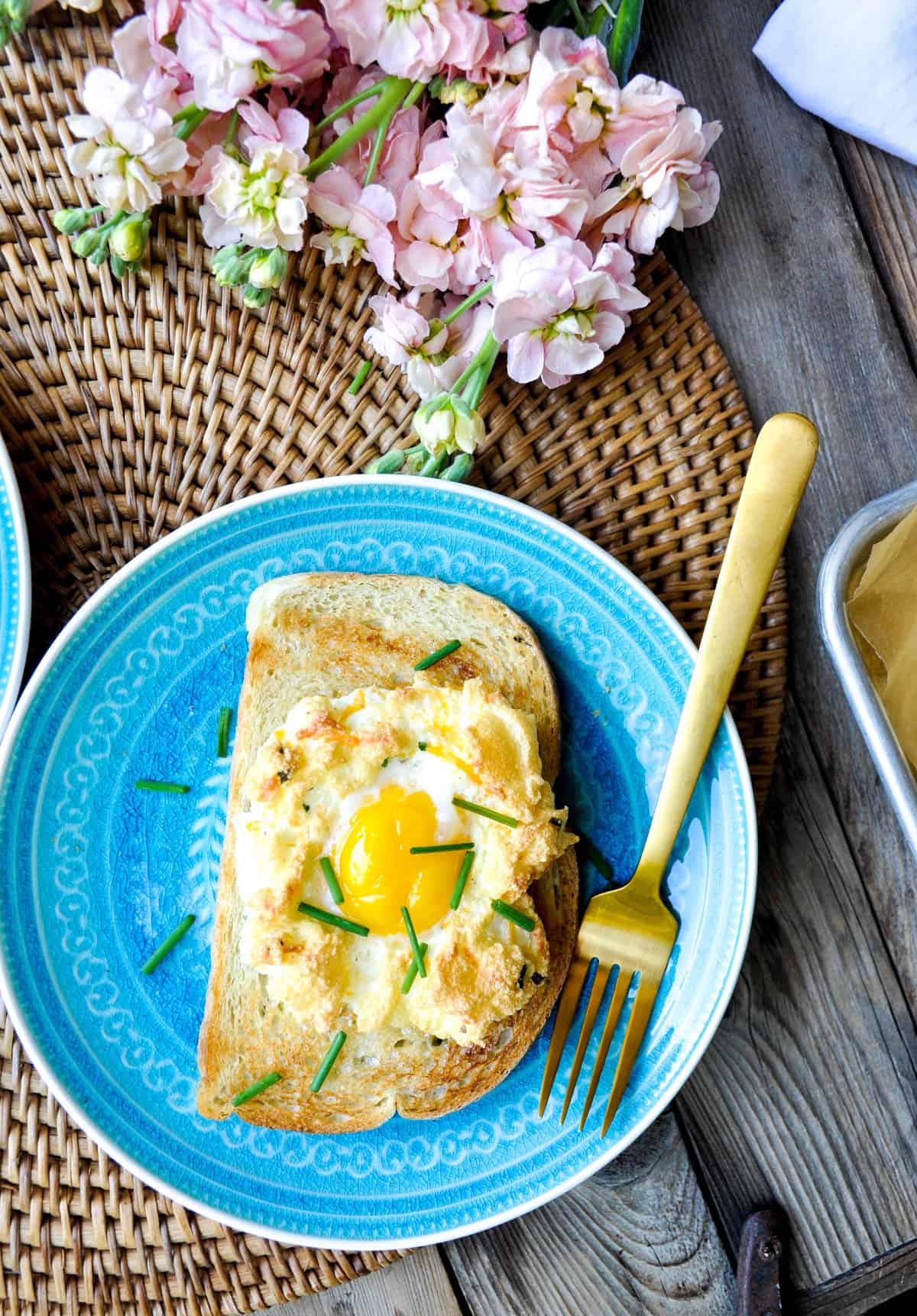 Egg in a Cloud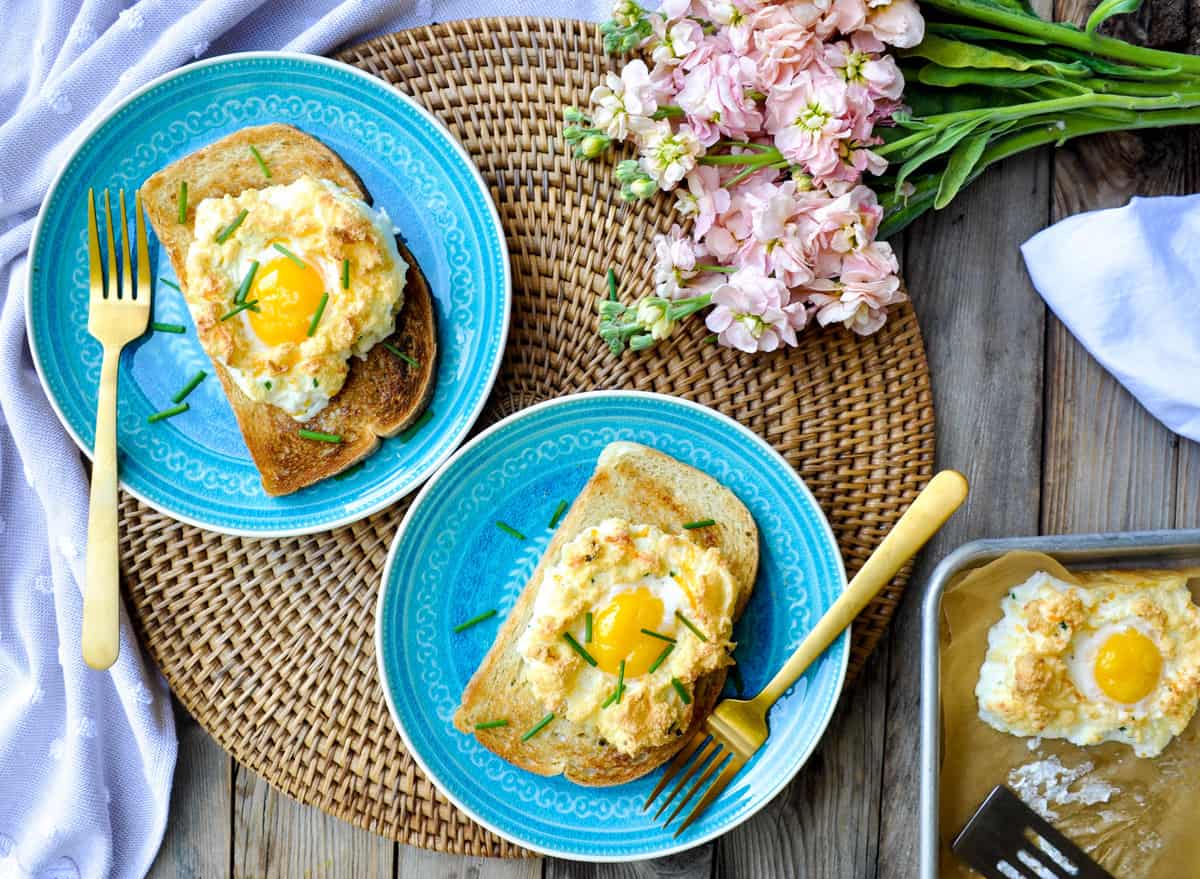 Looking for a fun and easy way to kick your brunch game up a notch?
Try this simple and delicious method called Egg in a Cloud. The whites of the eggs are whipped to form soft, billowy "clouds" for the yokes and are baked at a high temperature until golden and cooked through. I incorporated some extra goodness into the whites before baking to make them the perfect perch for a hot, buttered piece of toast.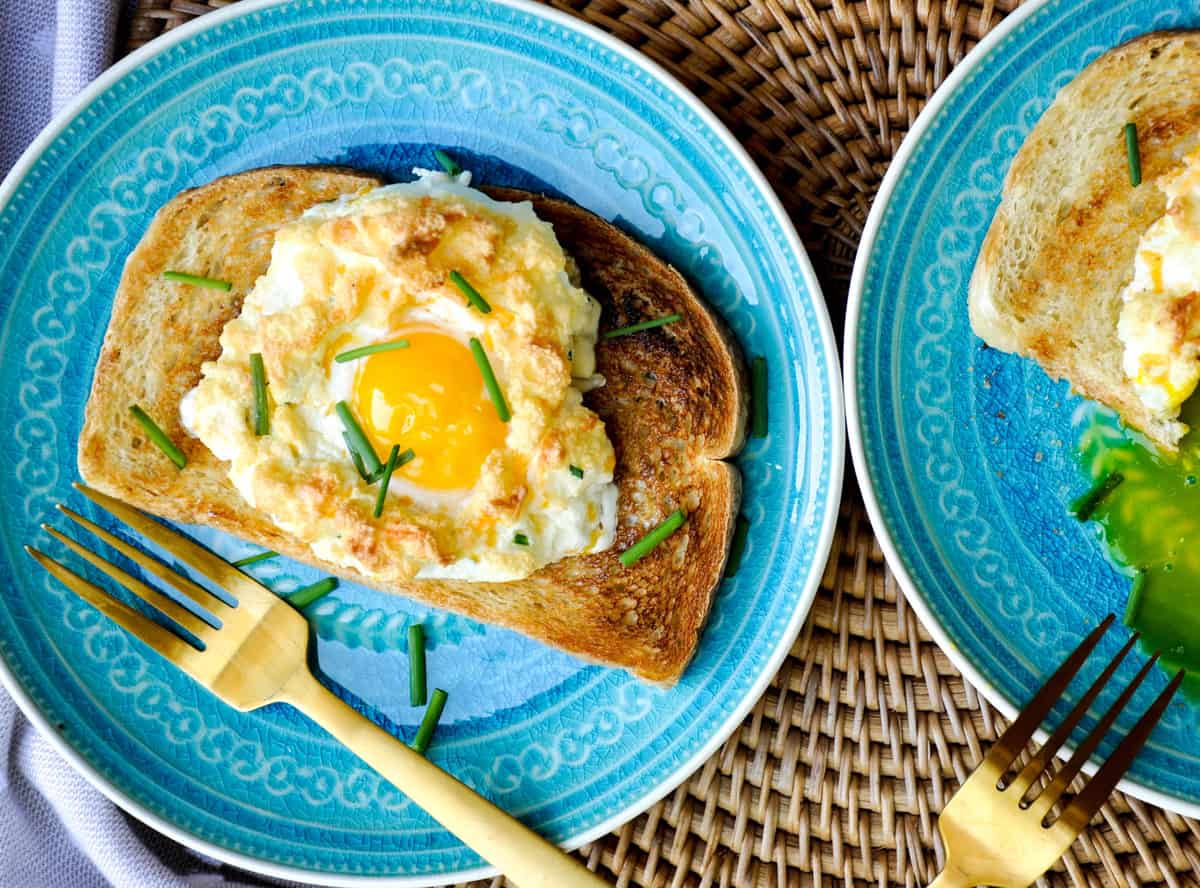 Rich and satisfying, Egg in a Cloud will be your new preferred breakfast choice for overnight guests and finicky family members!
Let's make a few…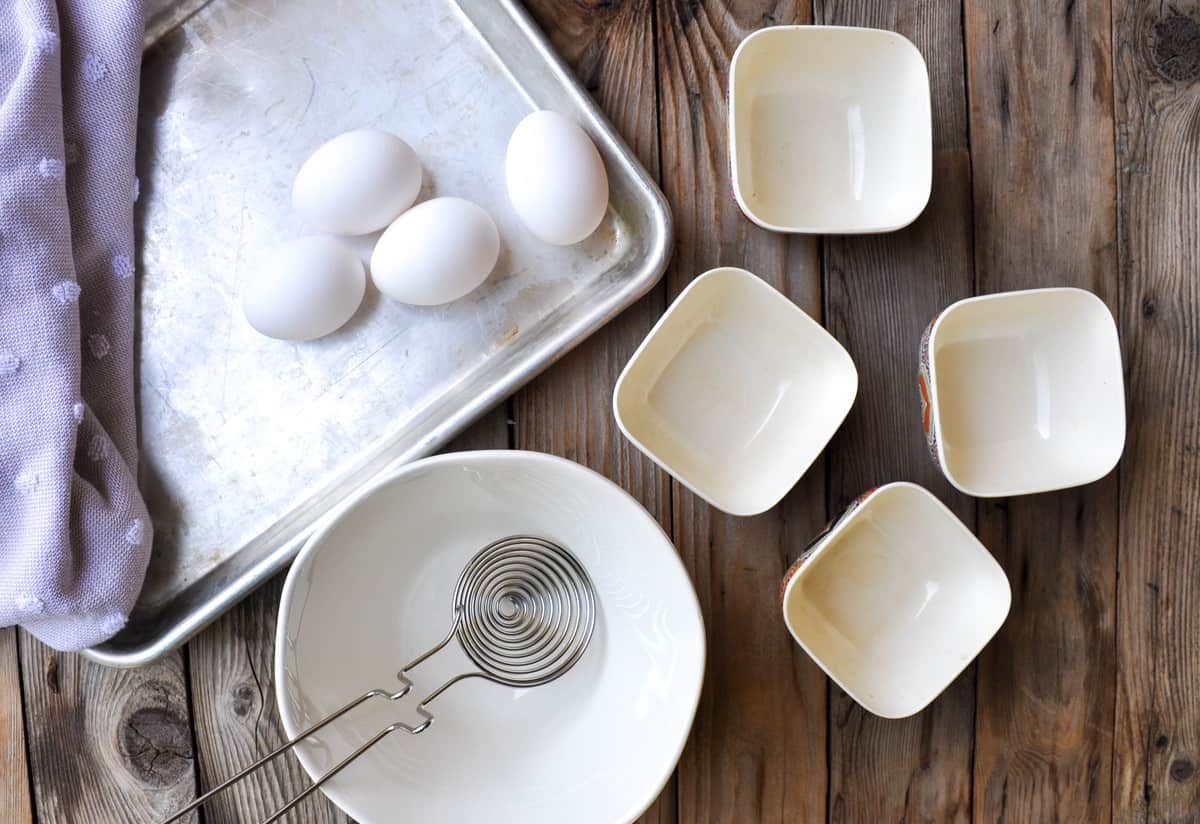 I wanted to make 4 for our household, so I started with 4 eggs. You will be separating the yolks from the whites, so you can do it the old-fashioned way, or you can use a handy dandy egg separator like mine.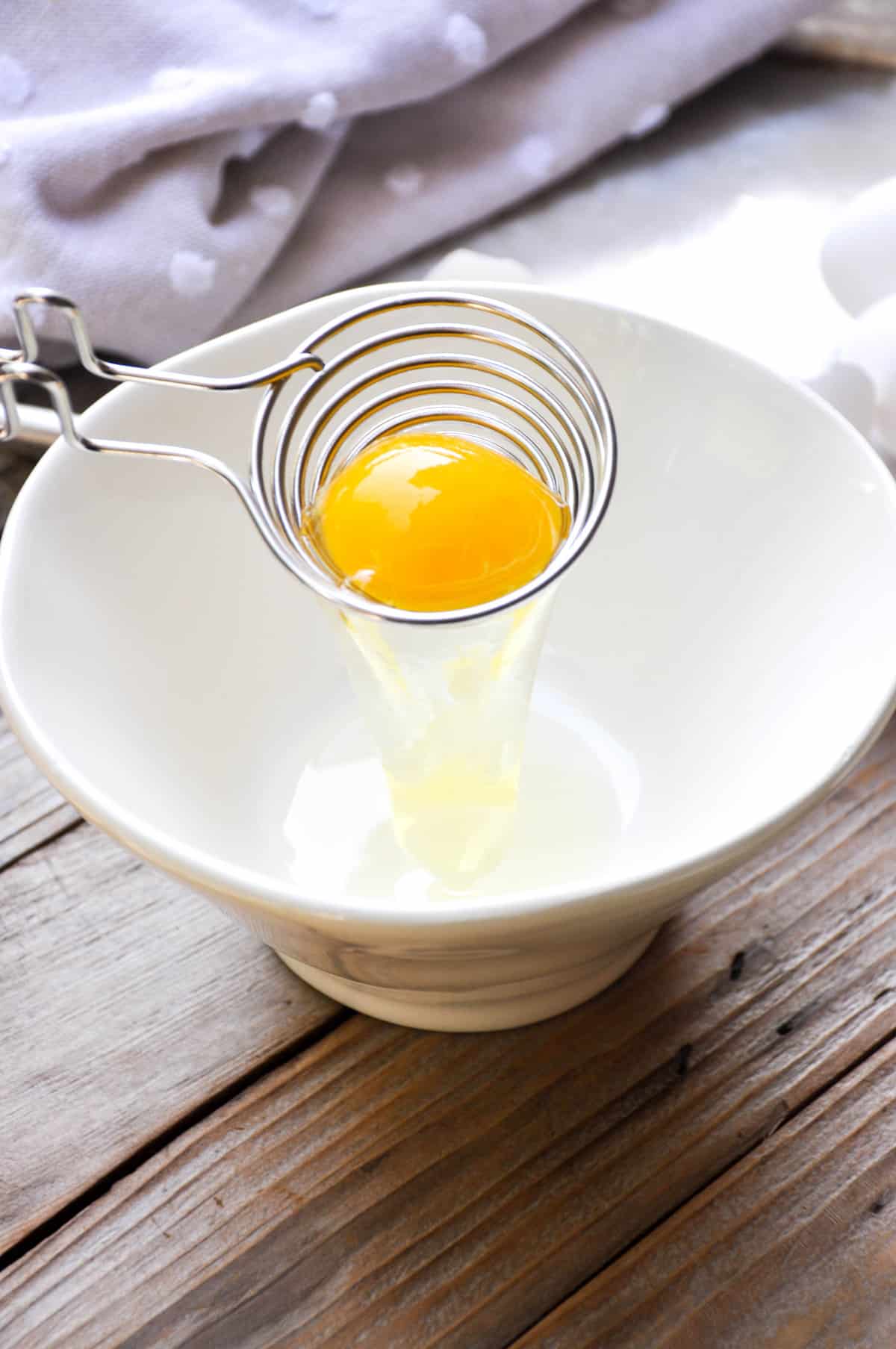 It really is a cool device. Hang on the side of a bowl and crack away…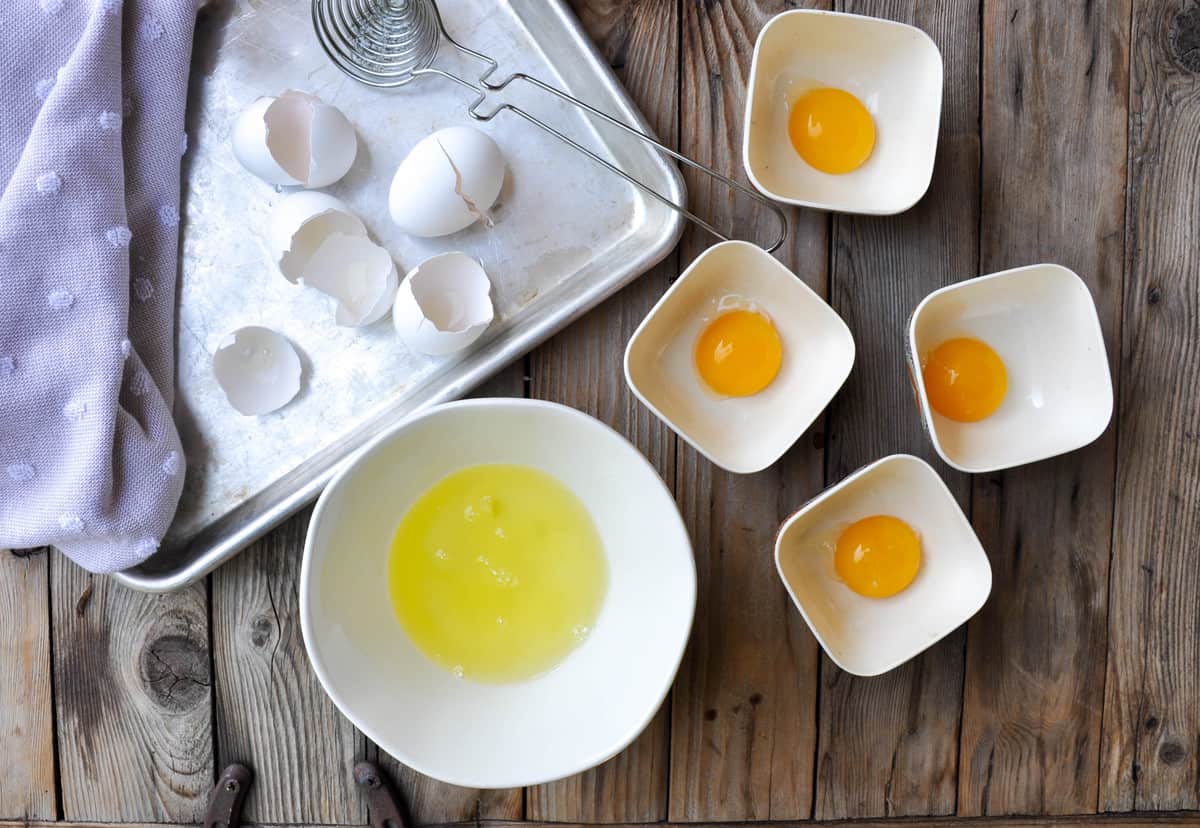 Each yolk will need its own small bowl or ramekin, but all the whites can go into one large bowl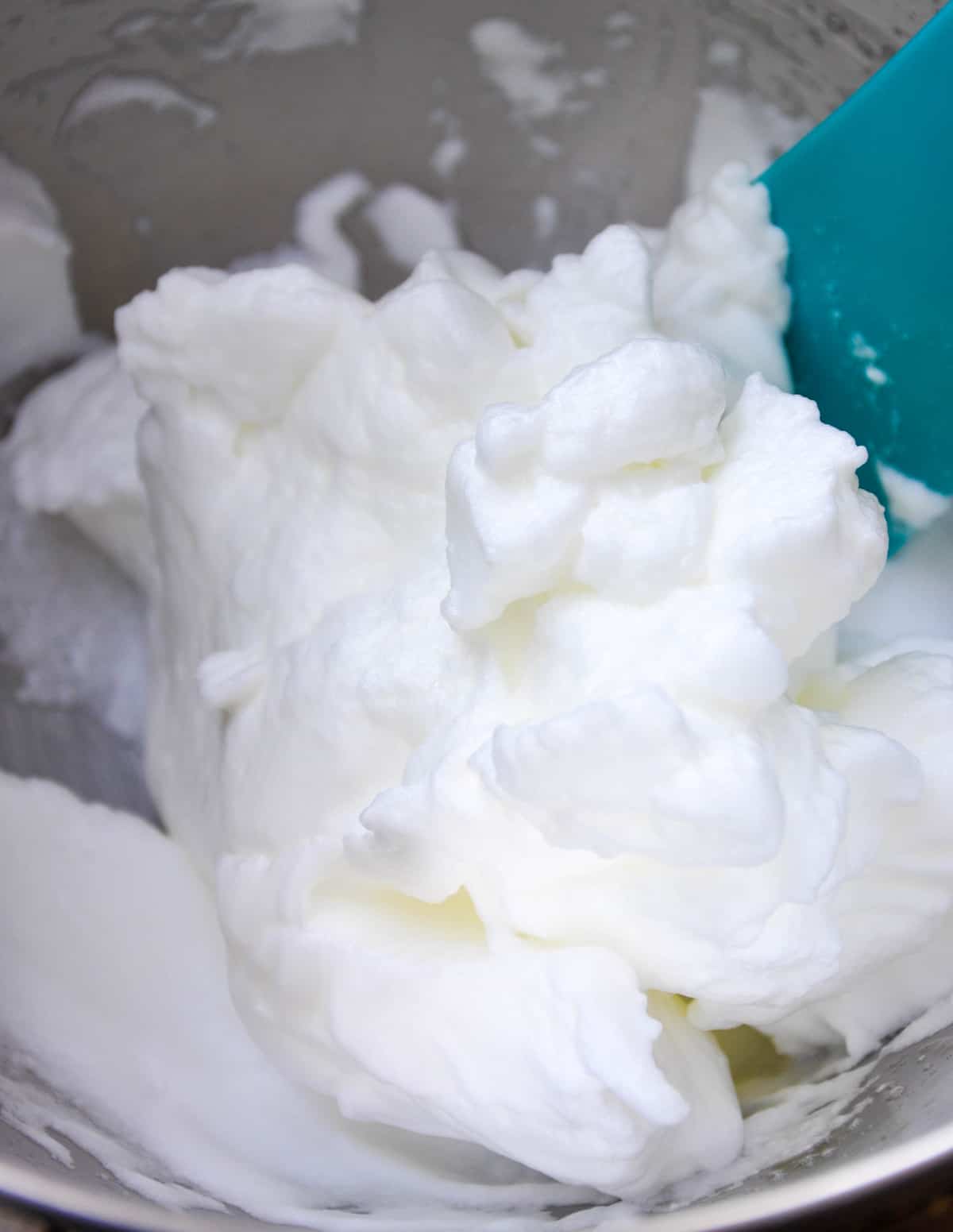 Beat the whites with an electric whisk until stiff peaks form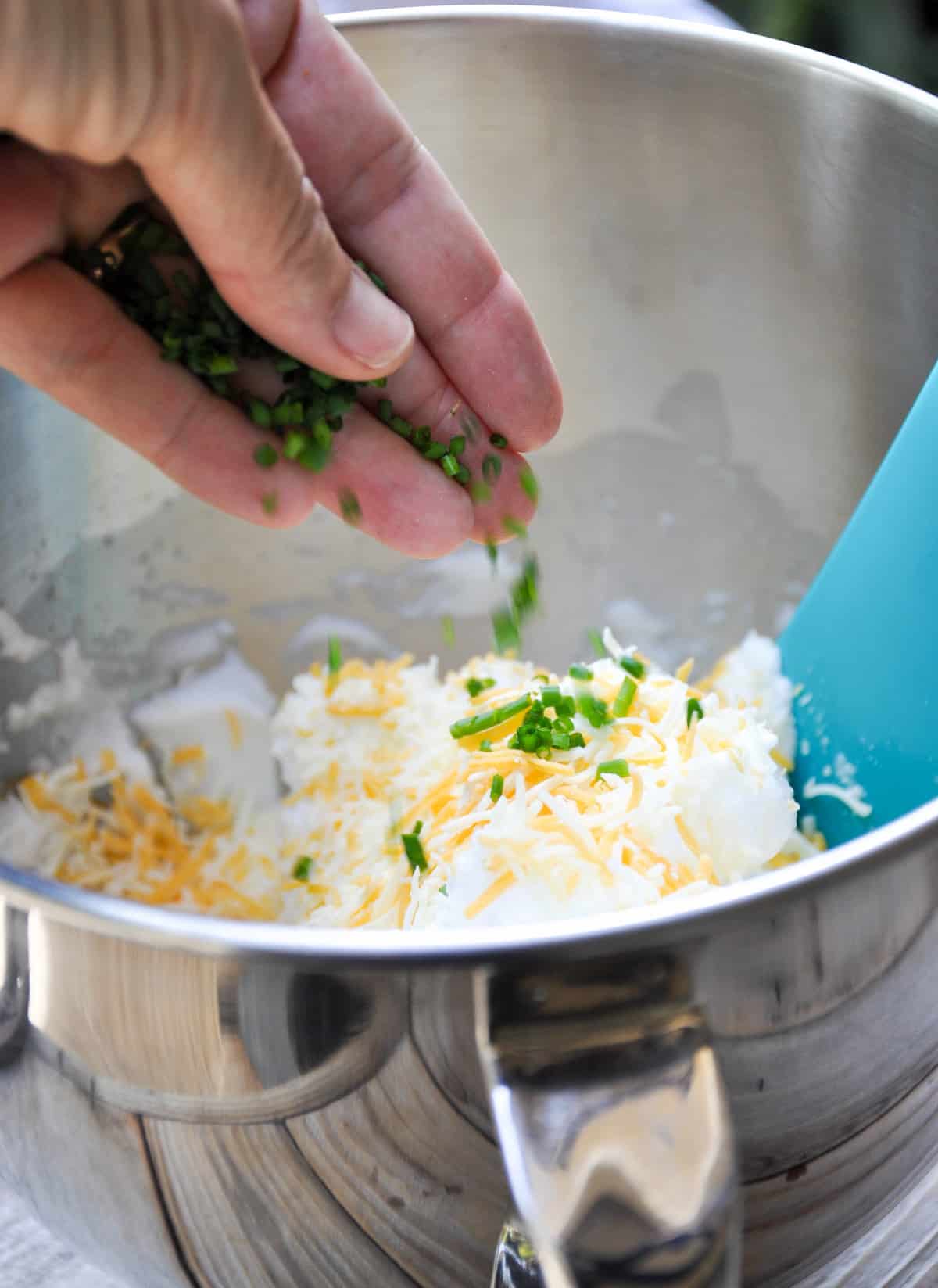 Fold in chopped chives and shredded cheddar along with salt and pepper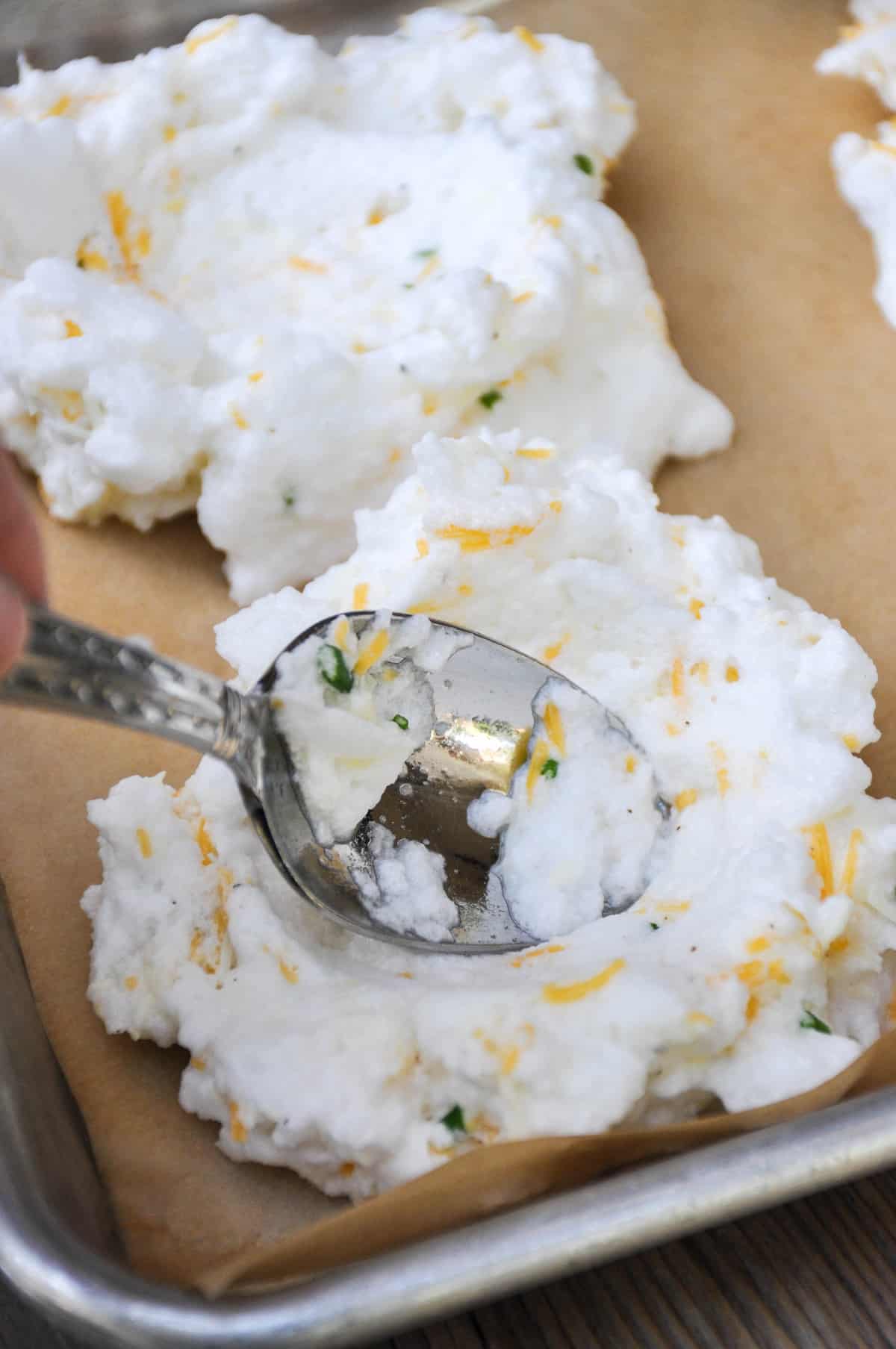 Scoop the whites onto a parchment lined baking sheet, creating the "clouds" and push the center of each cloud down to make a well for the yolk.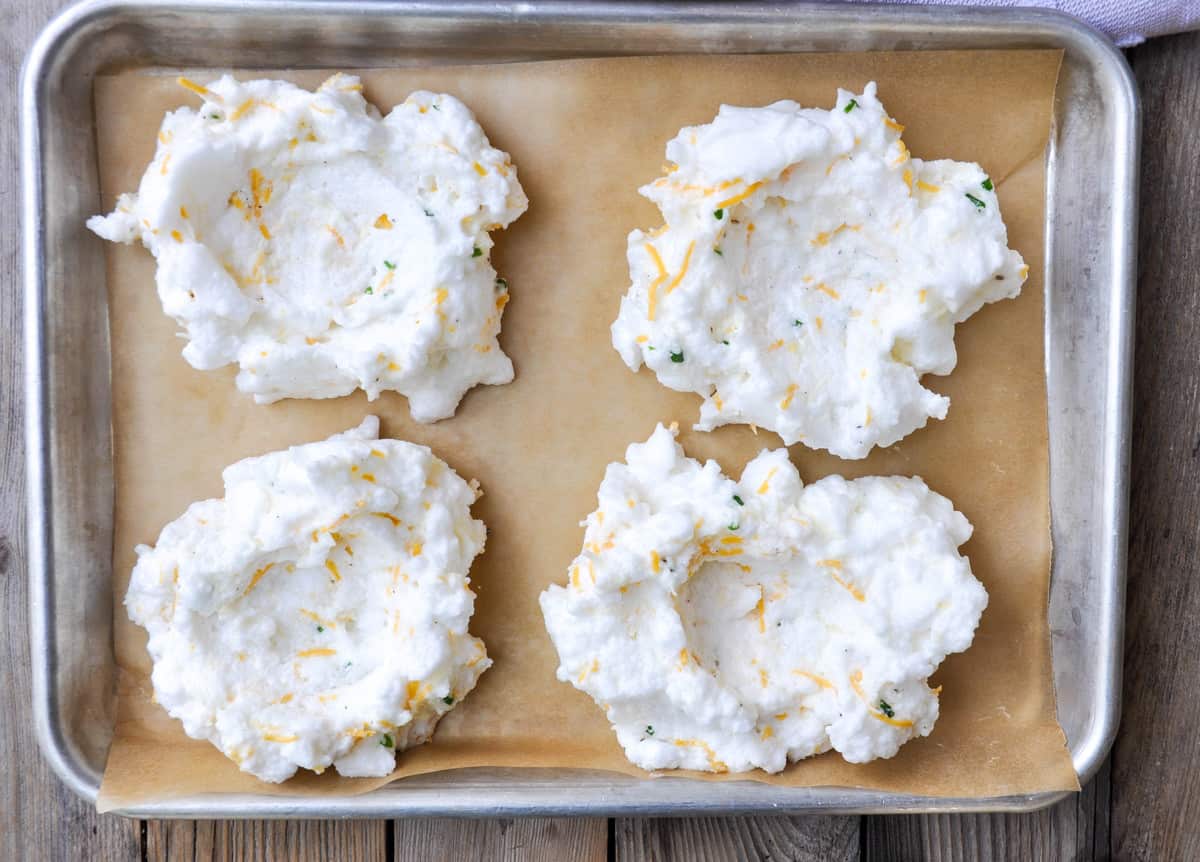 Bake in a hot 450 oven for 3 minutes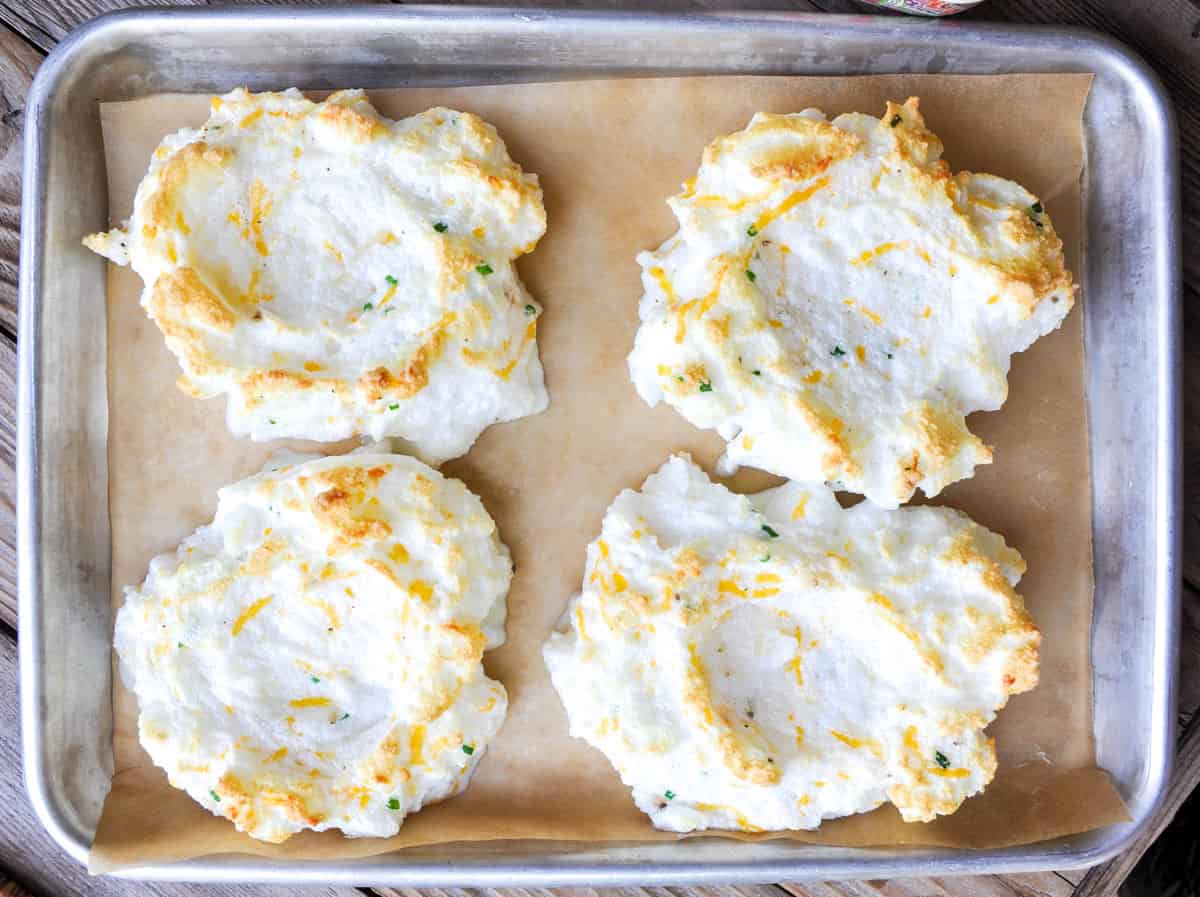 Voila…. a little browned an ready for the yolk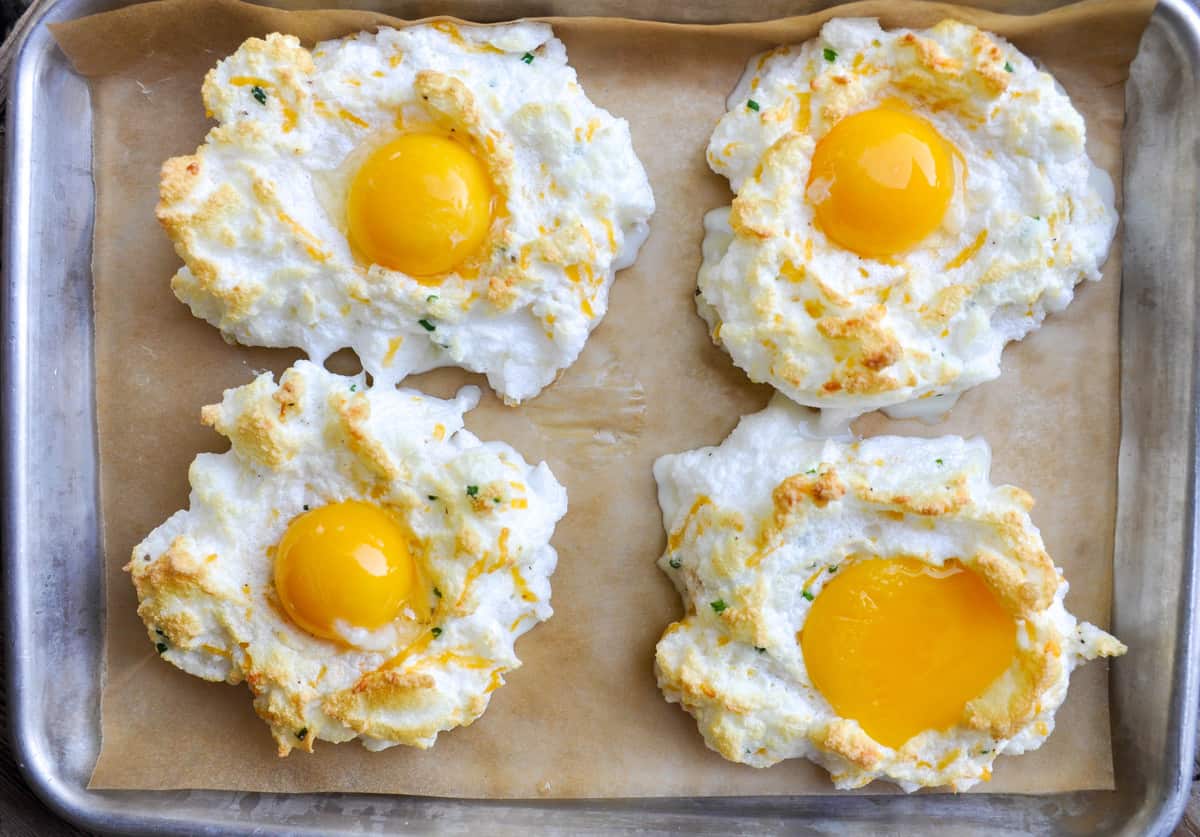 Add the yolk and return the pan to the oven for an additional 3-4 minutes until set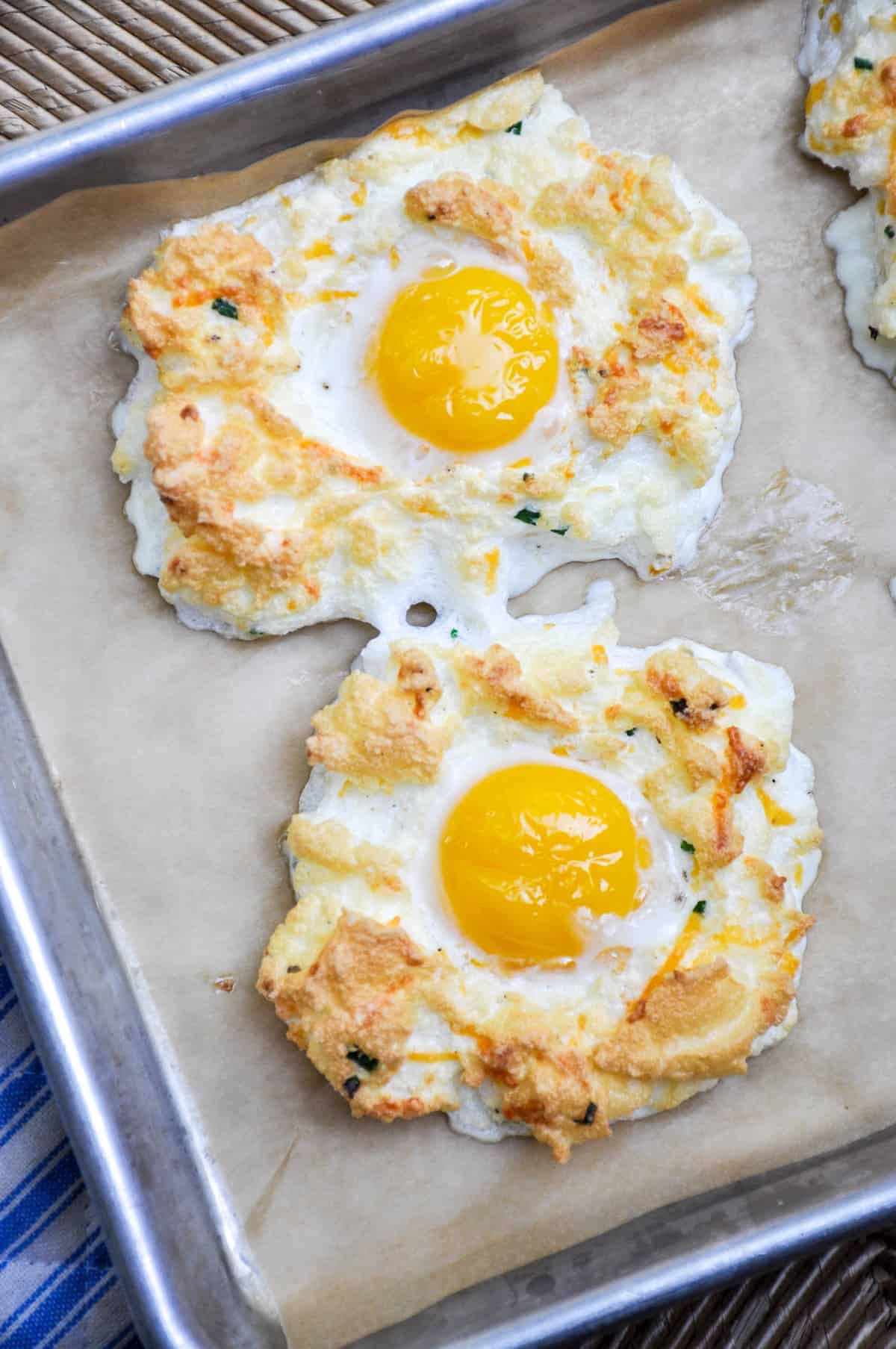 Fresh out of the oven and ready to be plated.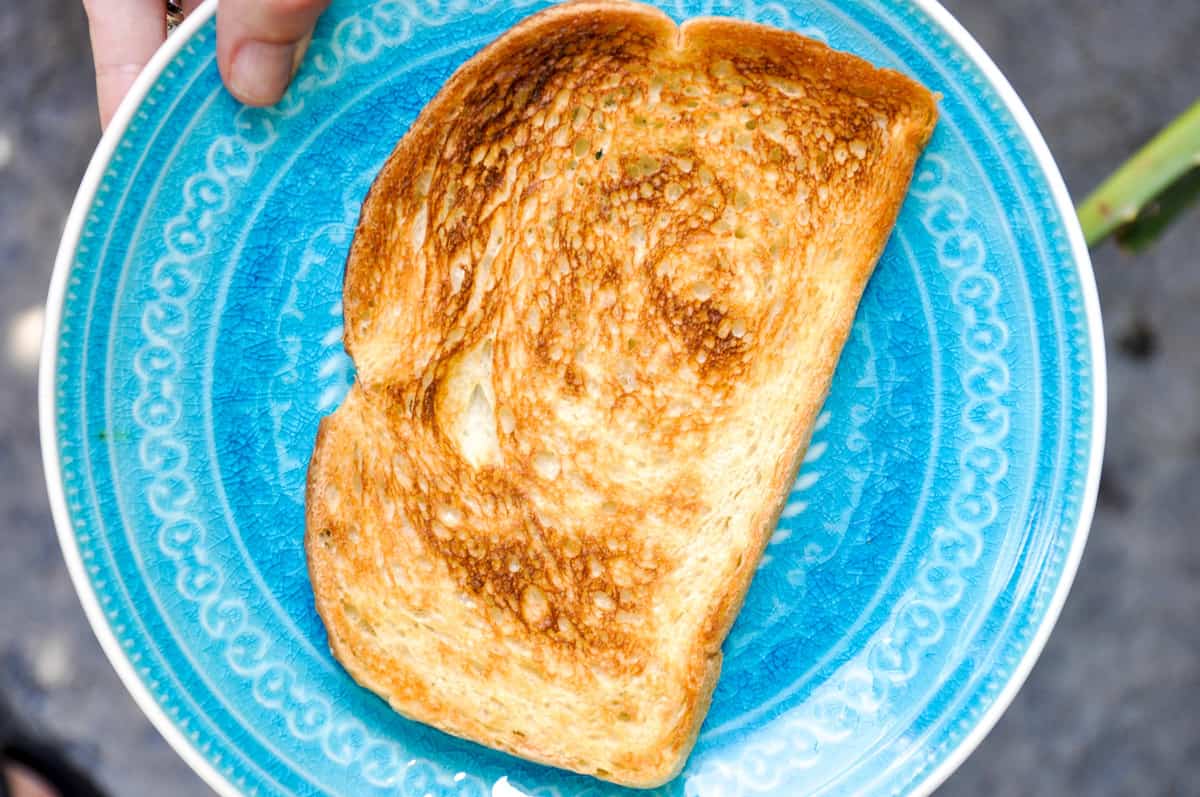 Add a large piece of toasted and buttered sourdough bread to your plate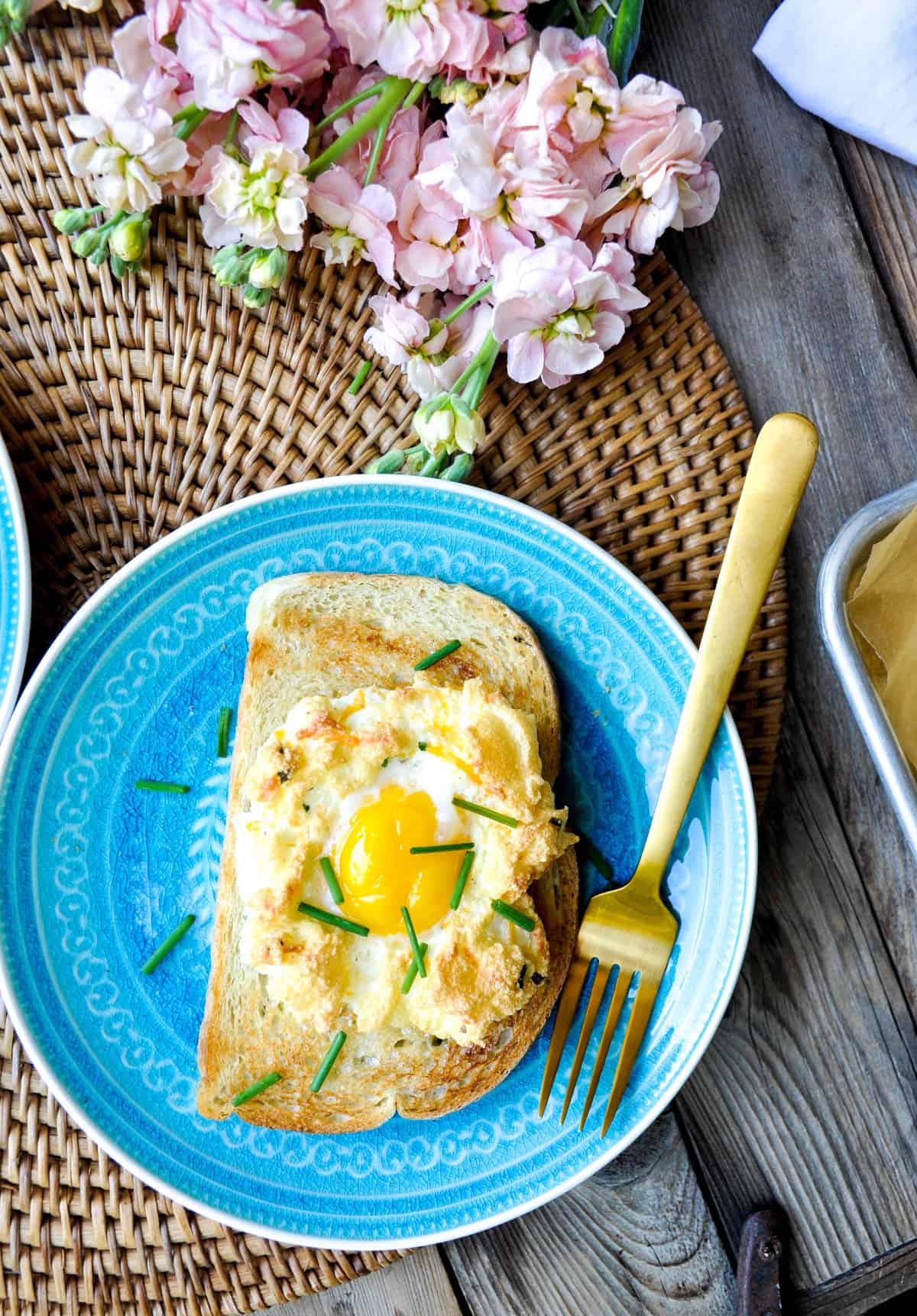 Top with one of the cloud eggs and sprinkle with additional chives…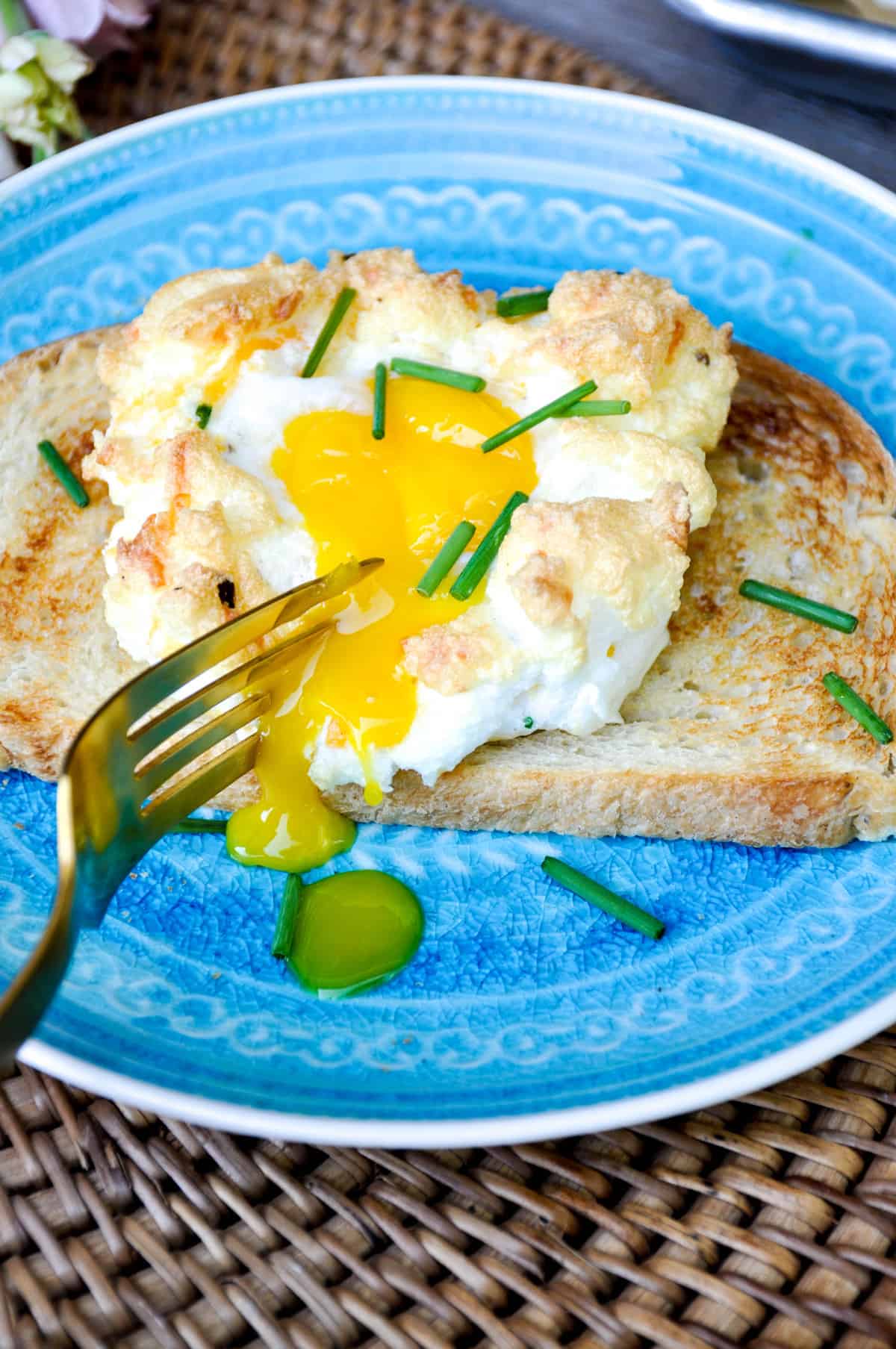 Dig into the deliciousness!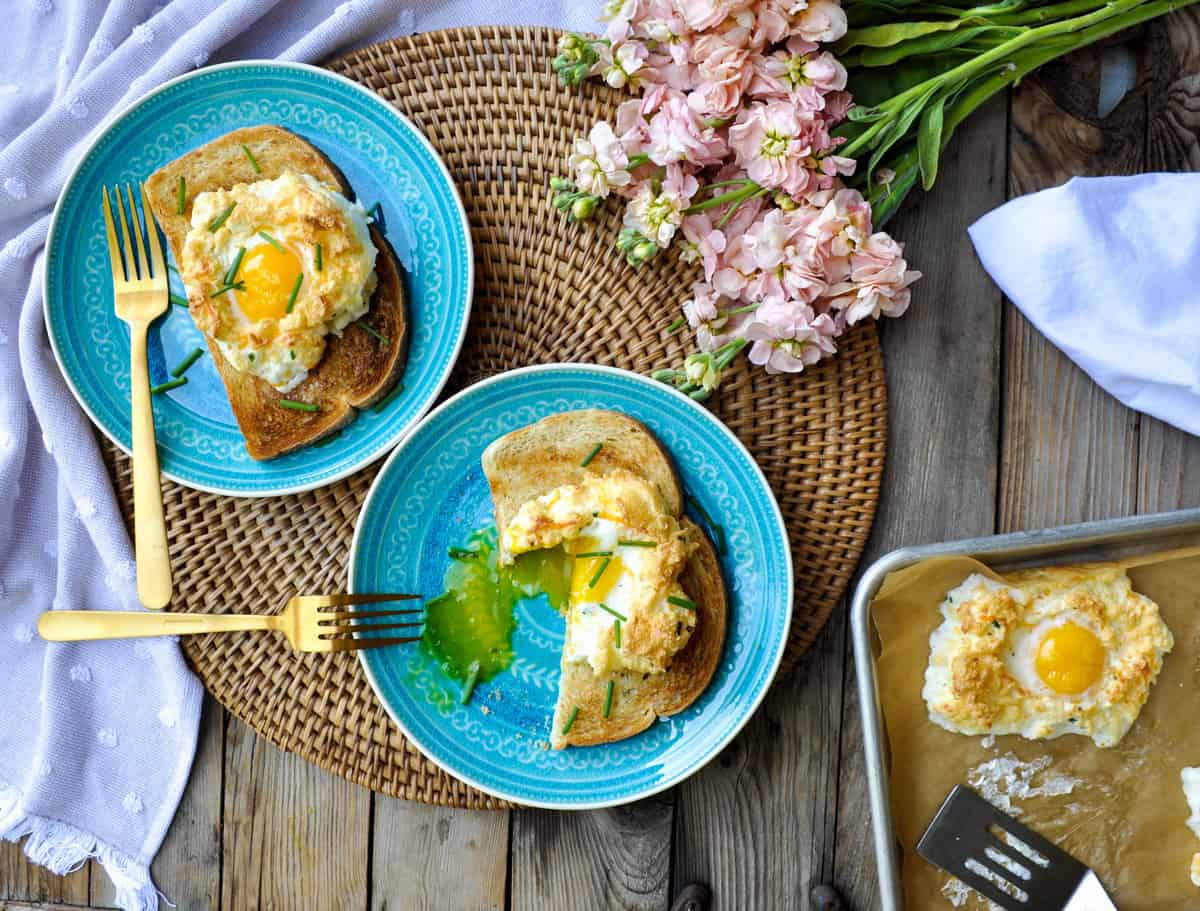 Life just seems a little bit better on the weekends when you can slow down and enjoy a casual breakfast outside.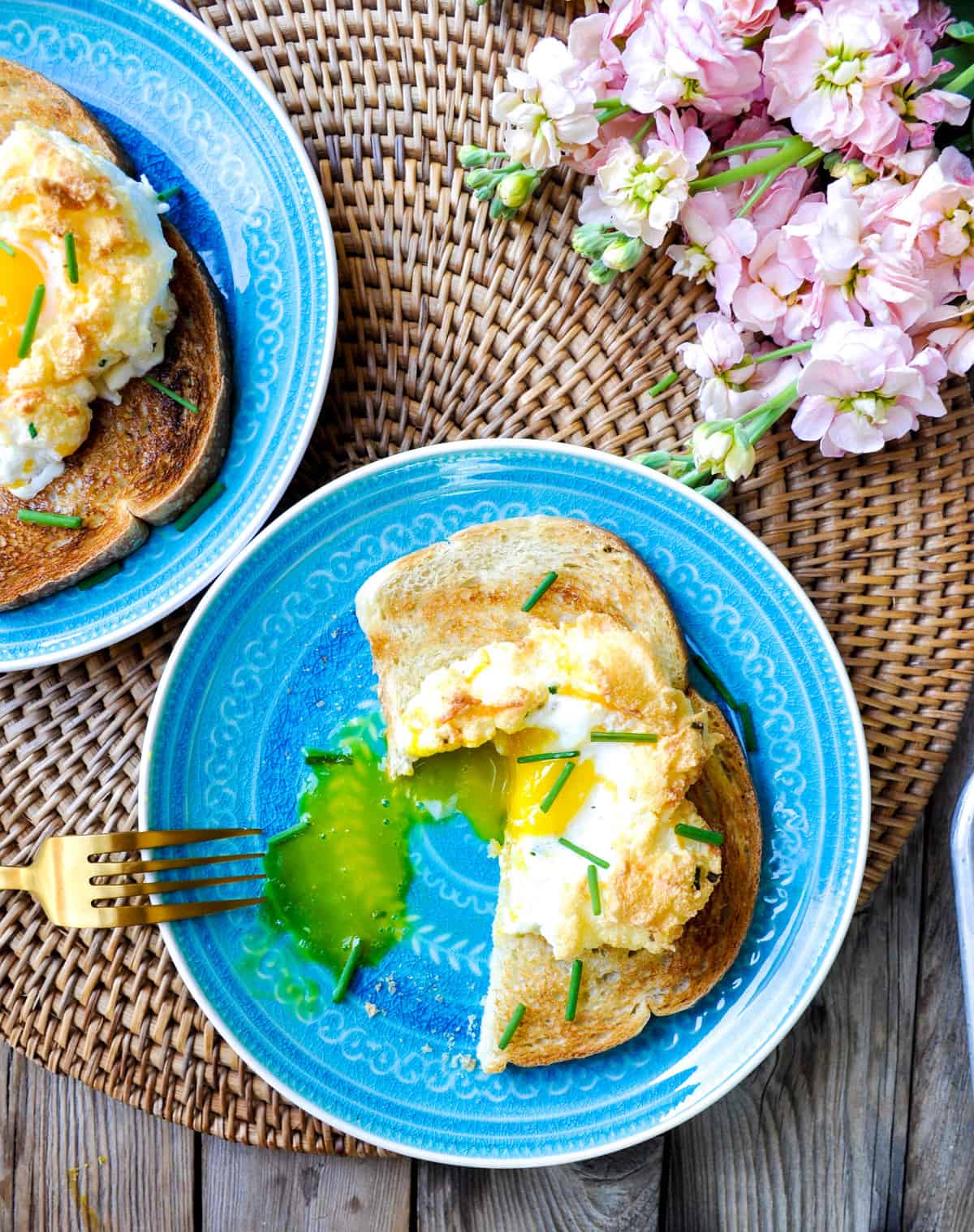 Don't forget to pick up a bouquet of California Grown flowers right now too! I picked up these beautiful blush colored stock for less than 5 bucks at the store and the mood they added to the table was priceless.
Here is the recipe!
Egg in a Cloud
2017-10-11 00:28:42
Serves 4
Ingredients
4 eggs
1/4 cup shredded cheddar cheese
4-5 chives, chopped
Salt and pepper
4 slices sourdough bread
Instructions
Preheat the oven to 450
Separate the yolks from the whites. Keep each yolk in it's own small bowl for later use.
Whip the whites with an electric mixer until stiff peaks form
Fold in the cheddar, chives and salt and pepper
On a parcment lined baking sheet, spoon large dollops of the whites onto the baking sheet, creating 4 clouds. Press the back of a spoon on the center to create a shallow well for the yolk.
Bake for 3 minutes or until it just starts to golden
Add one yolk to each cloud and place back in the oven for 3-4 more minutes
While the yolks are baking, toast up bread on both sides. Generously butter one side.
Remove the eggs from the oven and place a cloud on each piece of toast
Sprinkle with additional chives and enjoy!
Adapted from Inspiration
California Grown https://californiagrown.org/
SaveSaveSaveSaveSaveSave
SaveSave
SaveSave
SaveSaveSaveSave
SaveSaveSaveSave
SaveSaveSaveSaveSaveSave
SaveSave