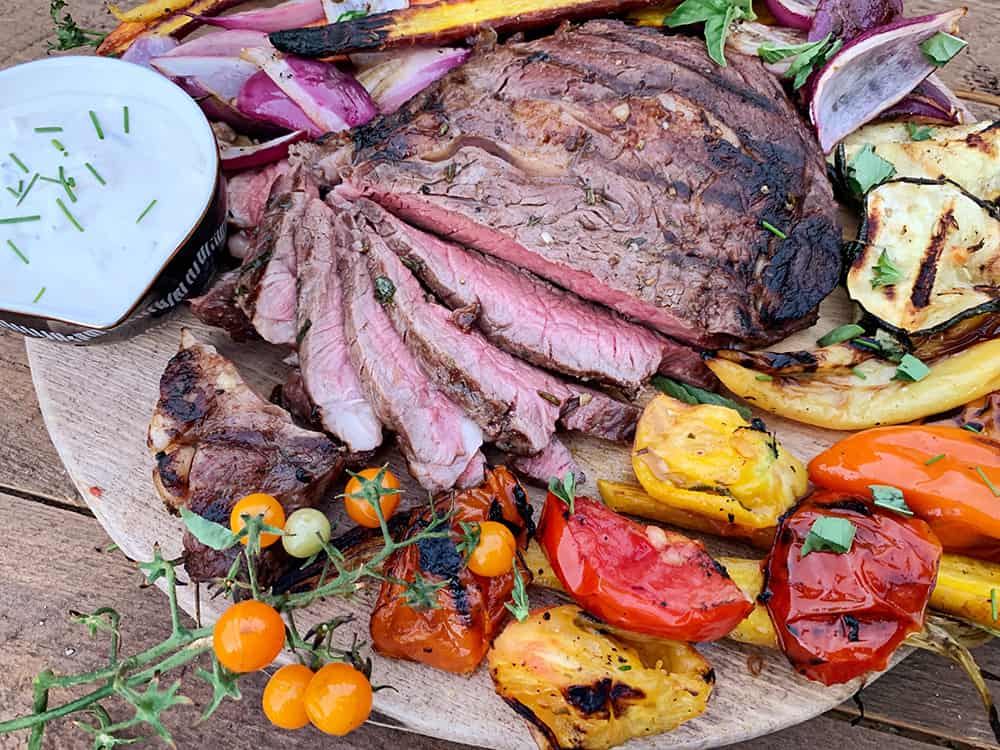 CA GROWN Blog
Discover. Learn. Connect.
Grilled Steak and Summer Vegetables
July 31, 2019
Eat the Season!
Sign Up For Weekly Recipes
« Back to Recipes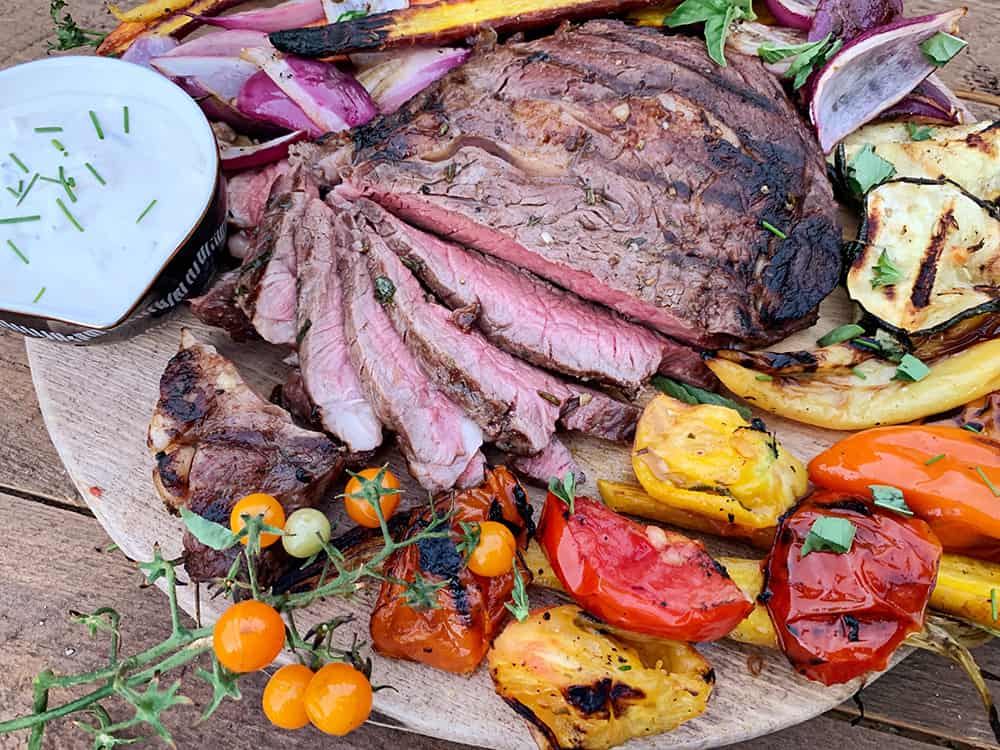 Grilled Steak and Summer Vegetables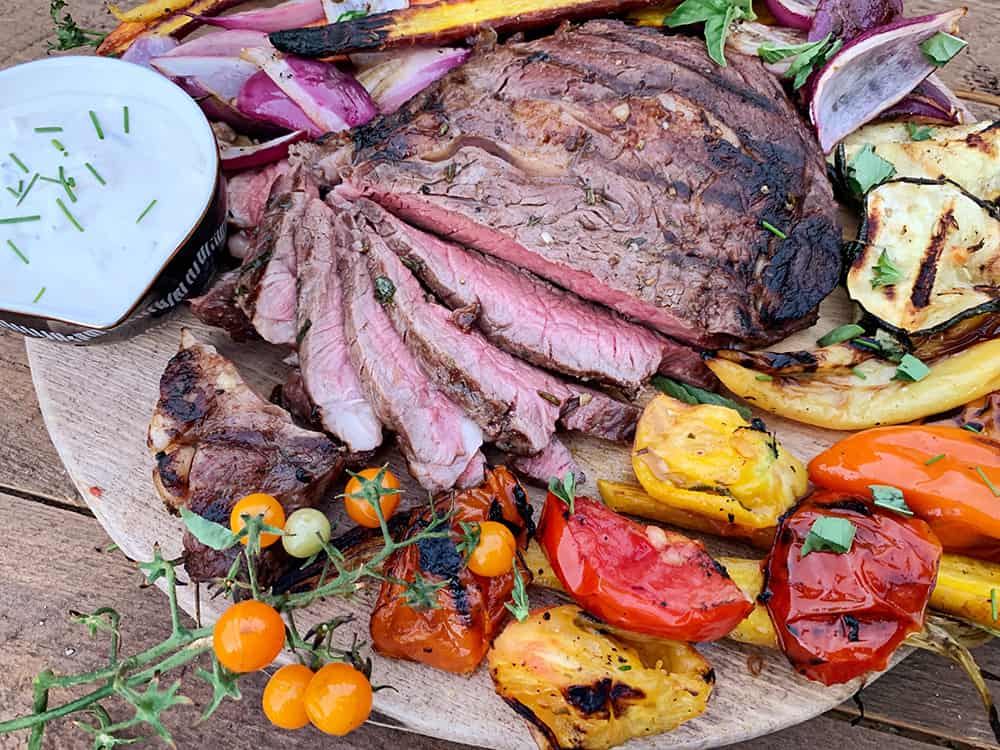 This is the time of year that we vegetable lovers live for! All of the work planting and tending to our backyard gardens or patiently waiting for the ripest bounty to hit our local markets – it's here! Squash is plentiful, the herbs are full and fragrant, and the coveted vine-ripened tomatoes are finally ready to be picked. Gosh, I love the bounty of summer! After waiting so long, I hate to have any vegetable go to waste, and heating up the grill is the perfect way to cook up a delicious meal and keep the family enjoying the outdoors! Today, we have a meal bursting with flavor and color – Grilled Steak and Summer Vegetables!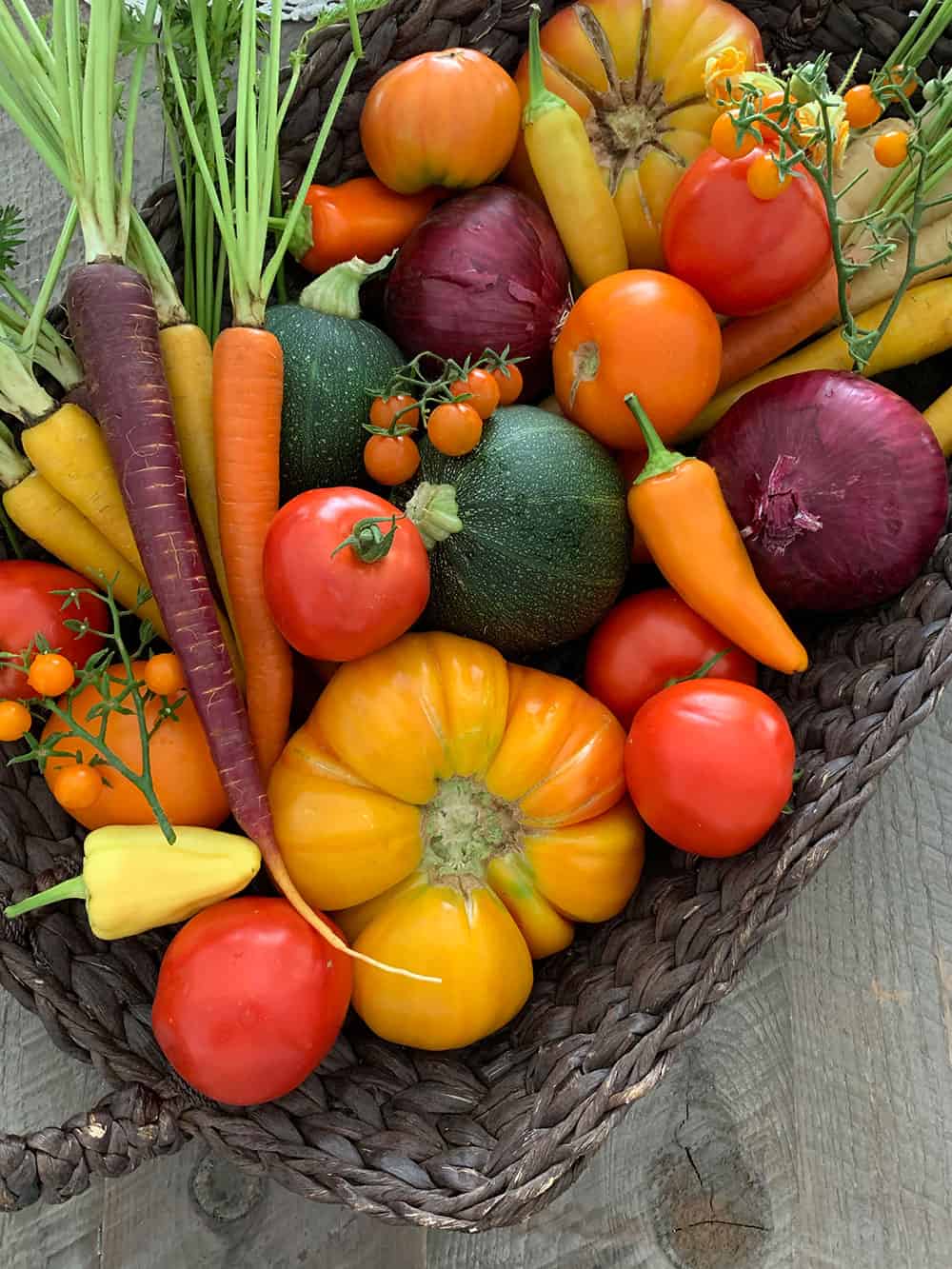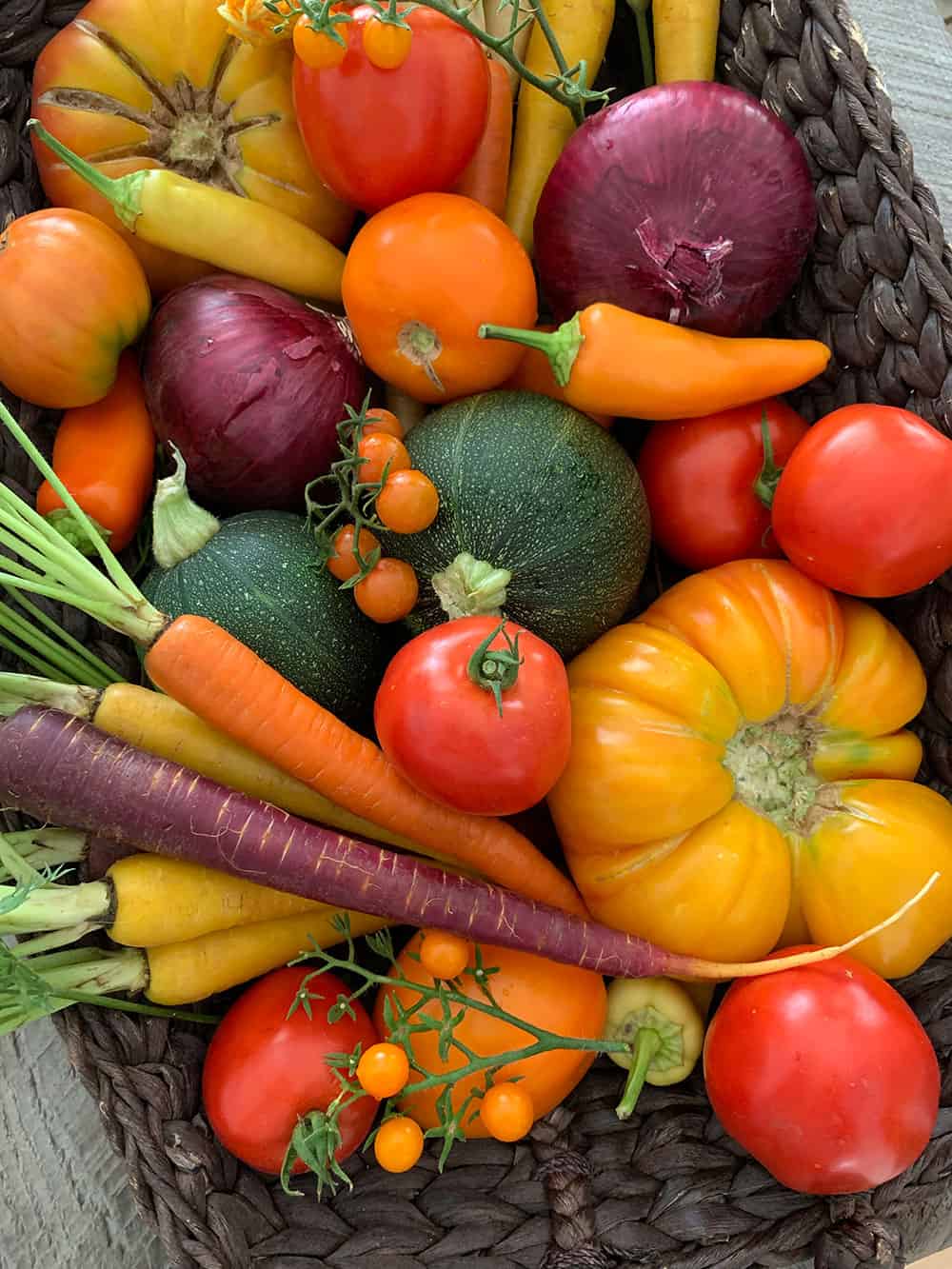 Start by raiding your vegetable garden and/or your local market. You can grill just about anything – I selected tomatoes, squash, and peppers from my garden and picked up some gorgeous rainbow carrots and red onions from the market.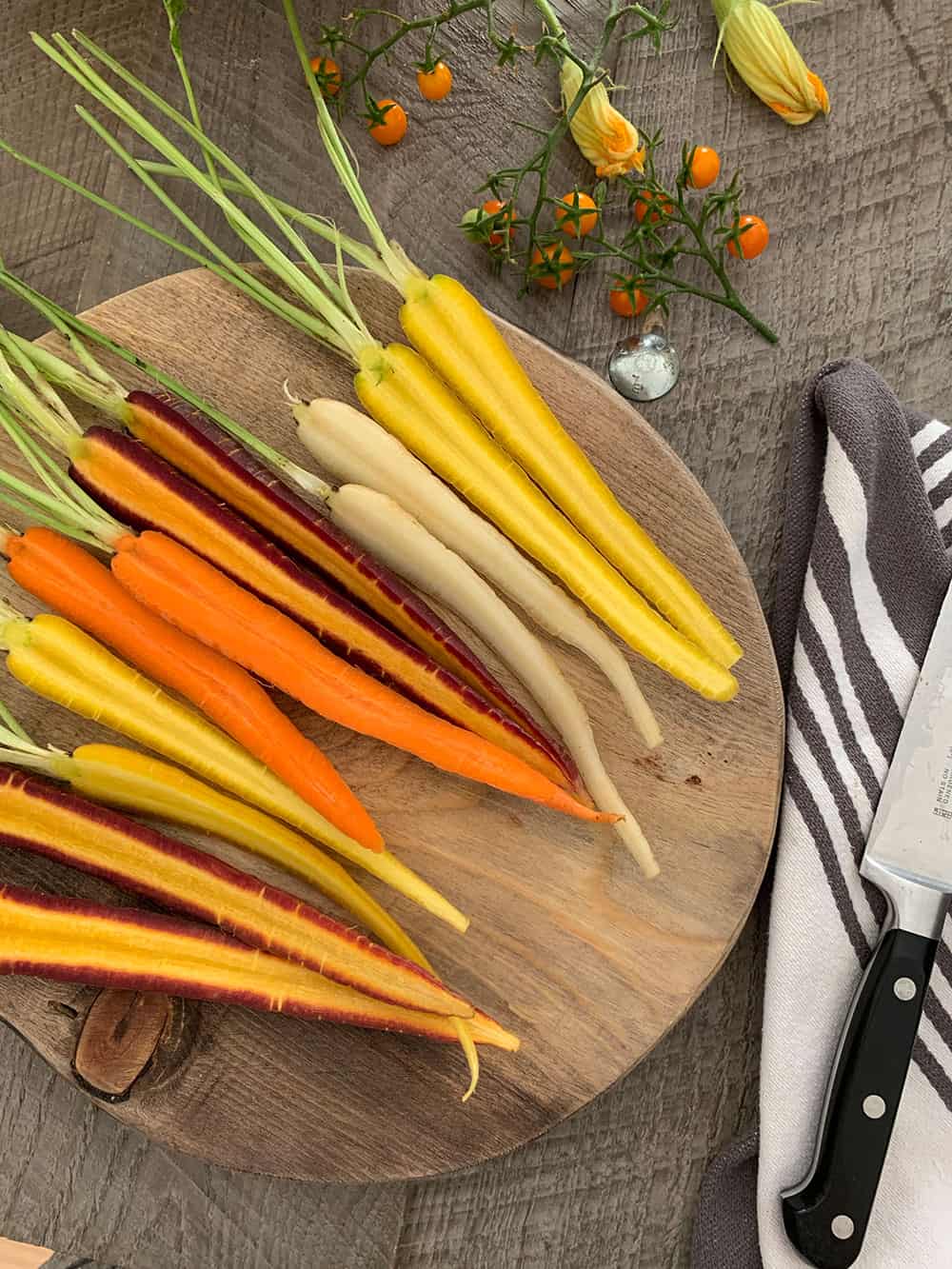 Rinse your veggies and slice them into pieces that are large enough they won't easily slip through the grill.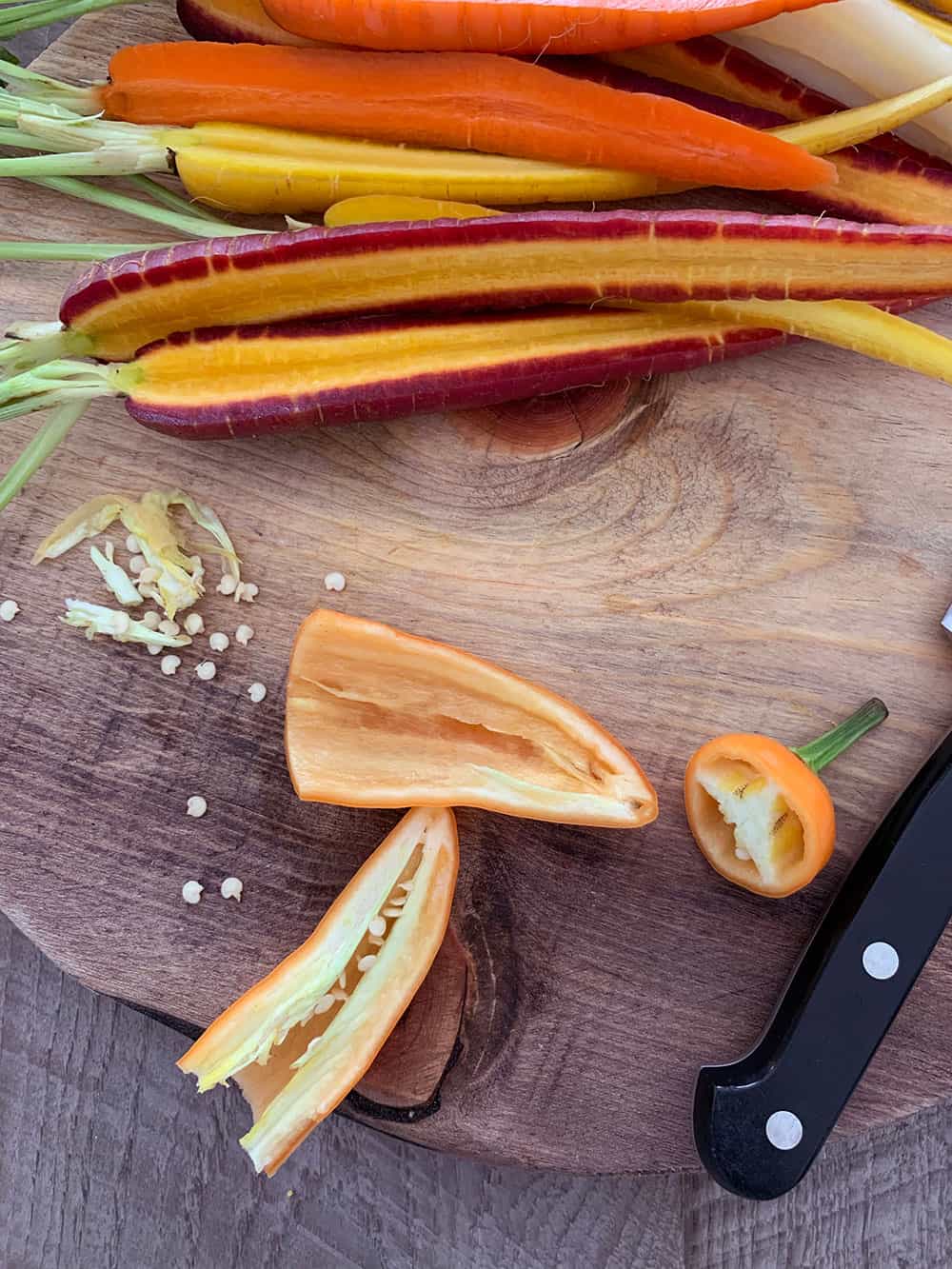 You can roast peppers whole or remove the stem and seeds before grilling – whichever you prefer.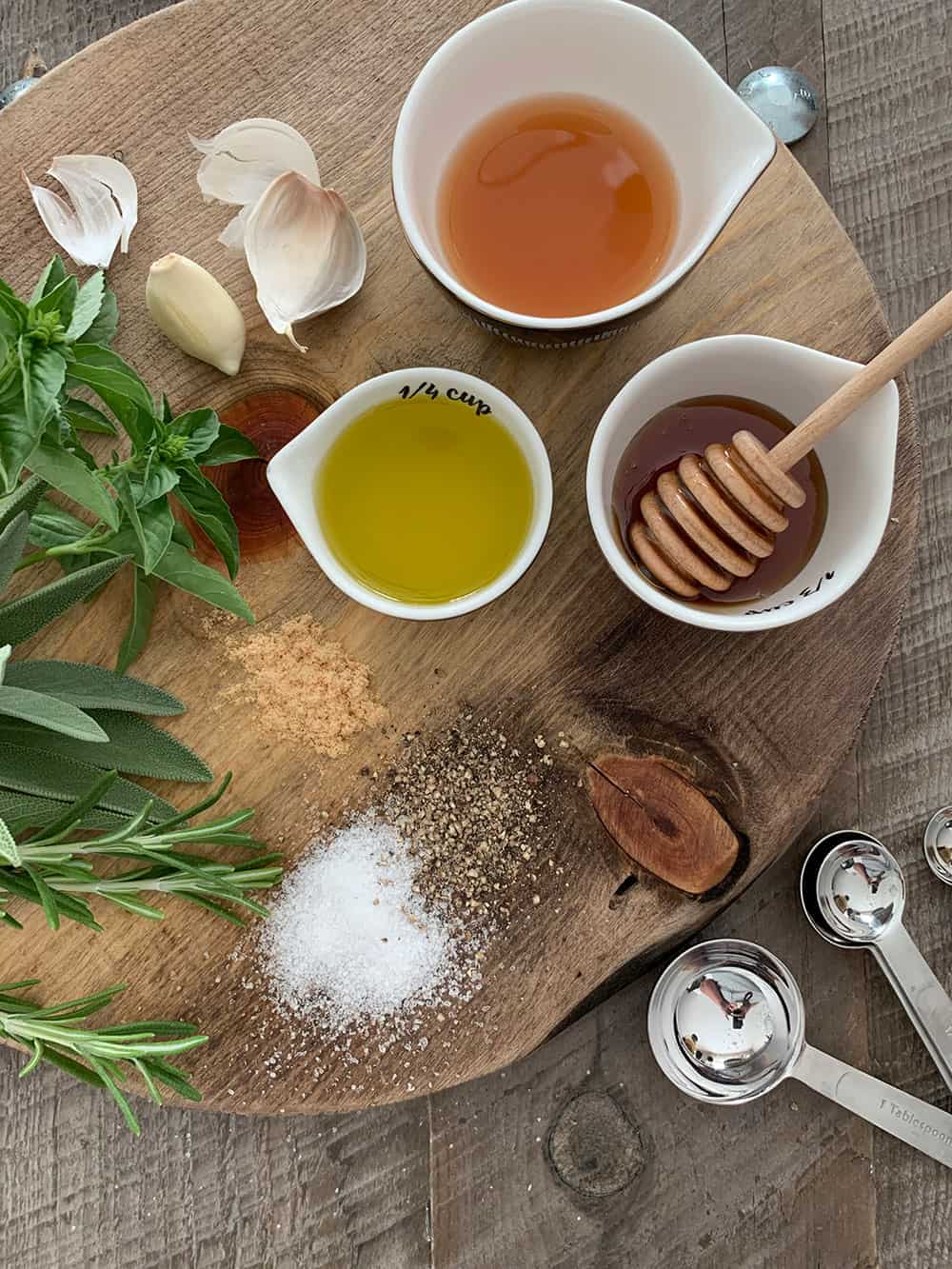 Now, it's time to mix up your marinade. Dice up your fresh herbs, mince the garlic, and then whisk all the ingredients together in a small bowl.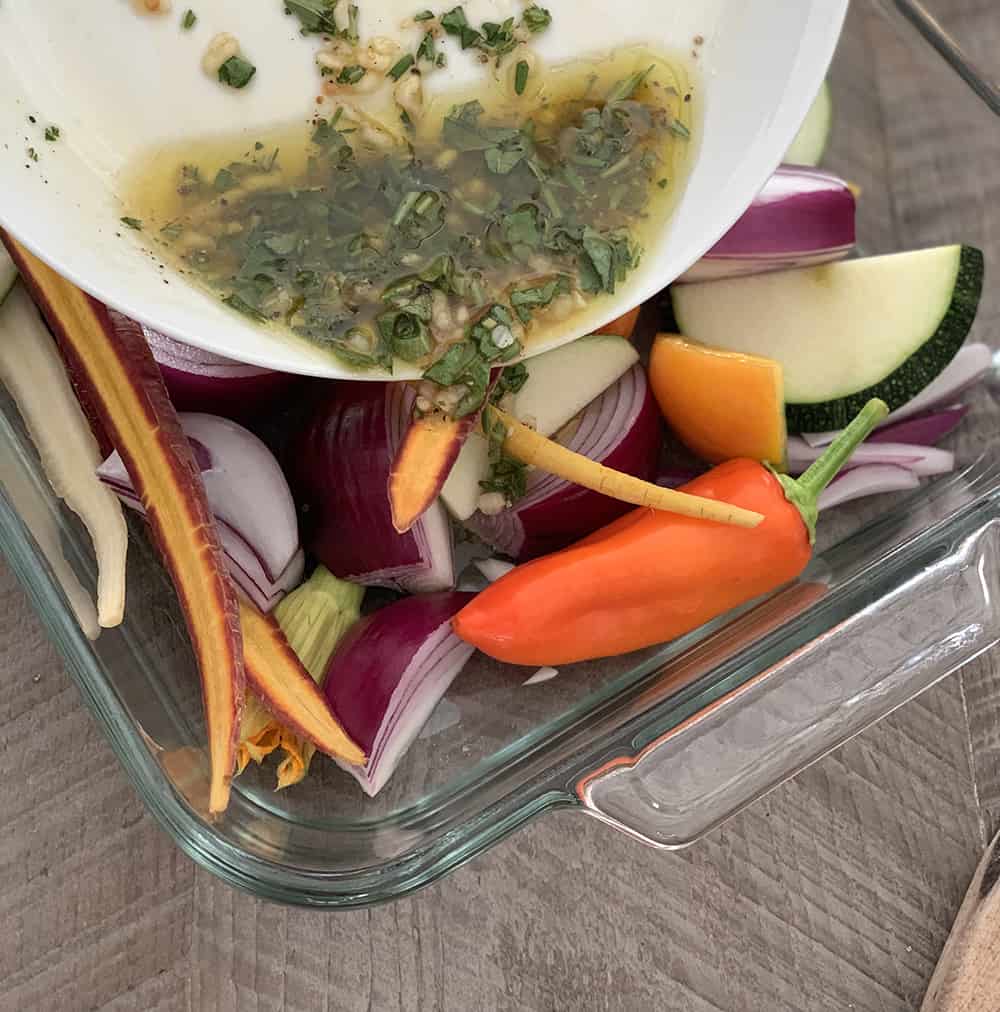 Spread the prepared veggies out in a baking dish or on a cookie sheet so that you can cover them evenly with the marinade.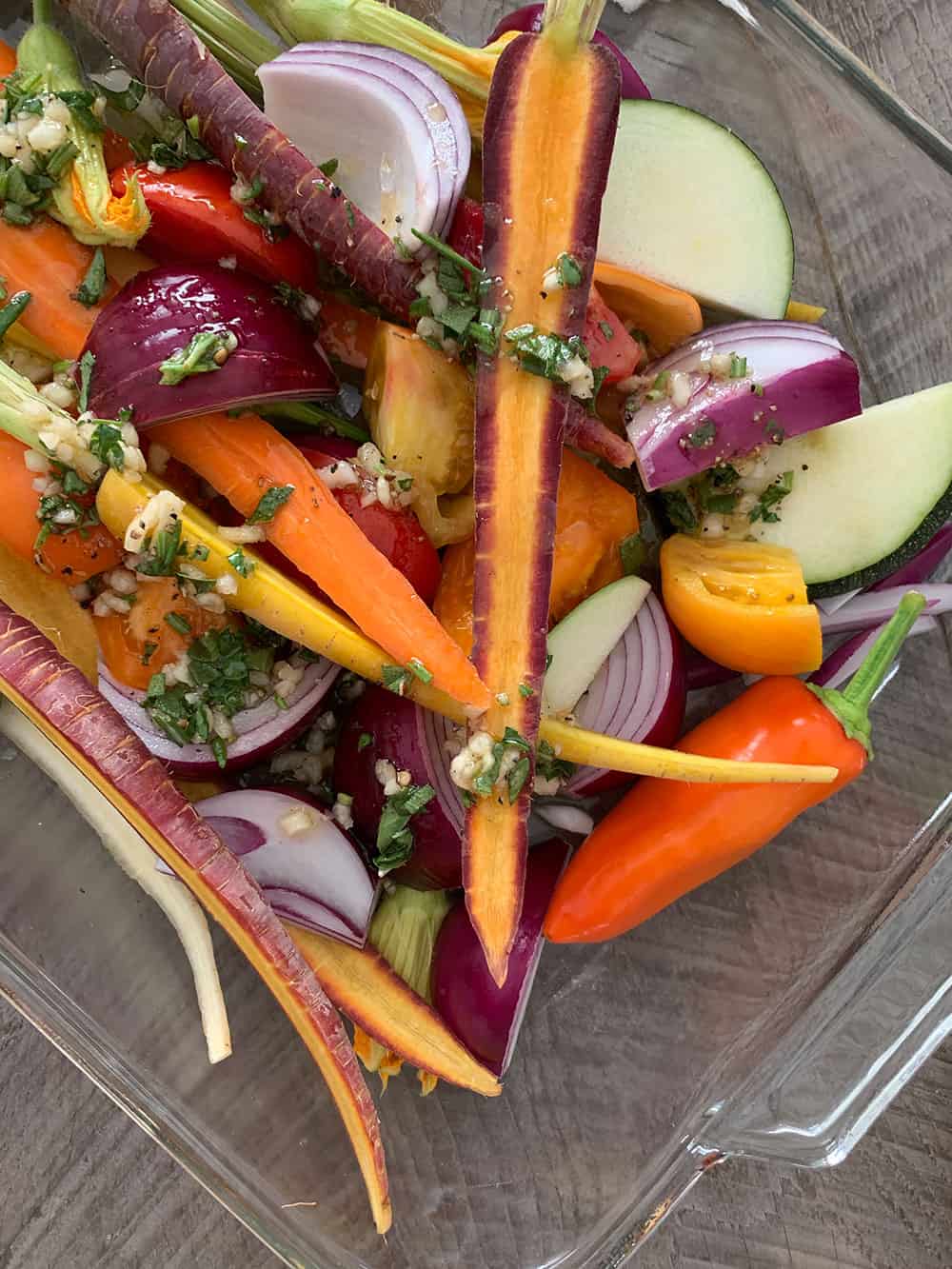 Pour the marinade over the veggies – mmmmm, it's looking good!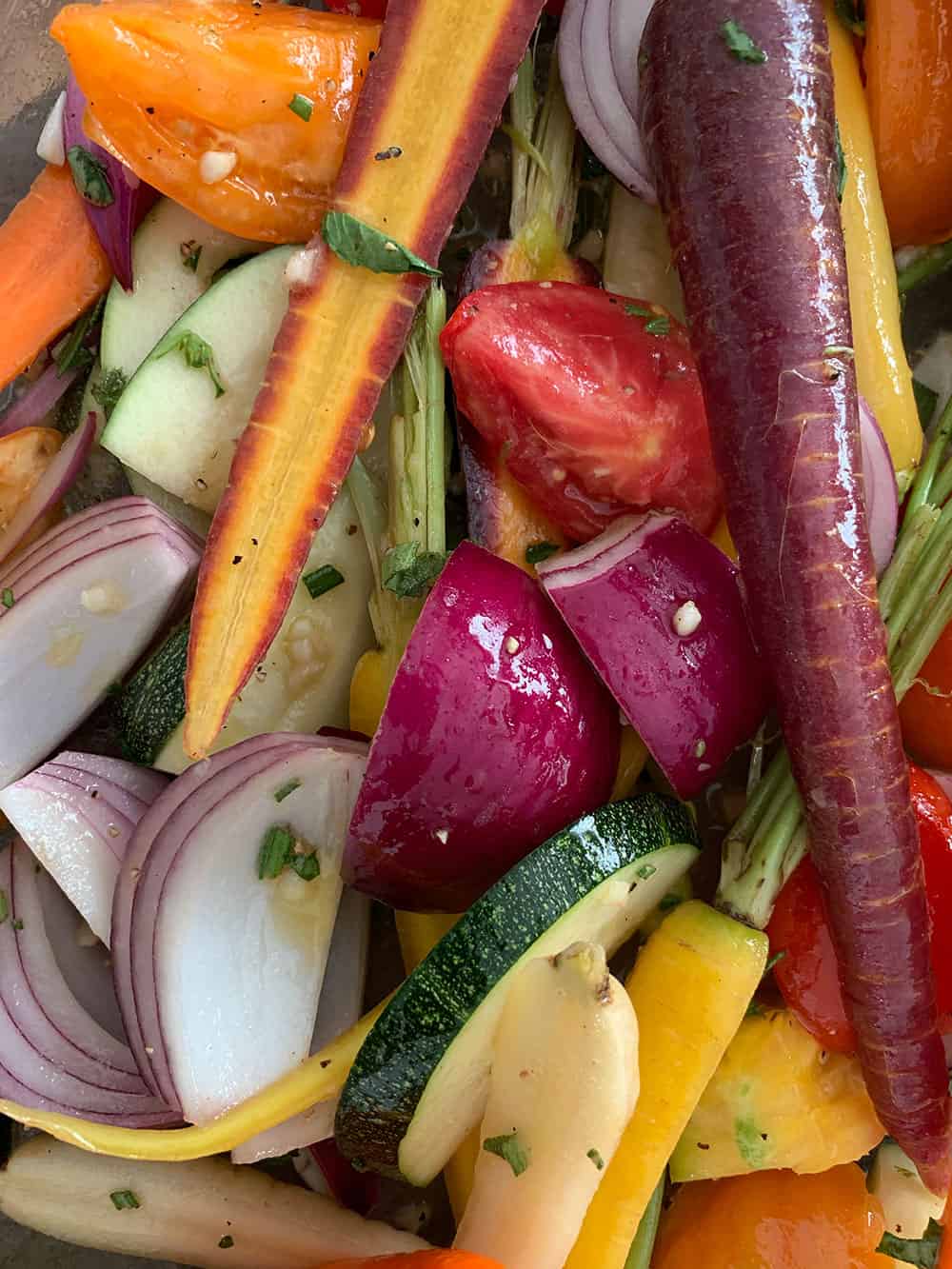 Now stir the veggies – or just gently massage with your hands – to evenly distribute and coat the veggies – this is going to give them a nice flavor and also aid in the browning process on the grill.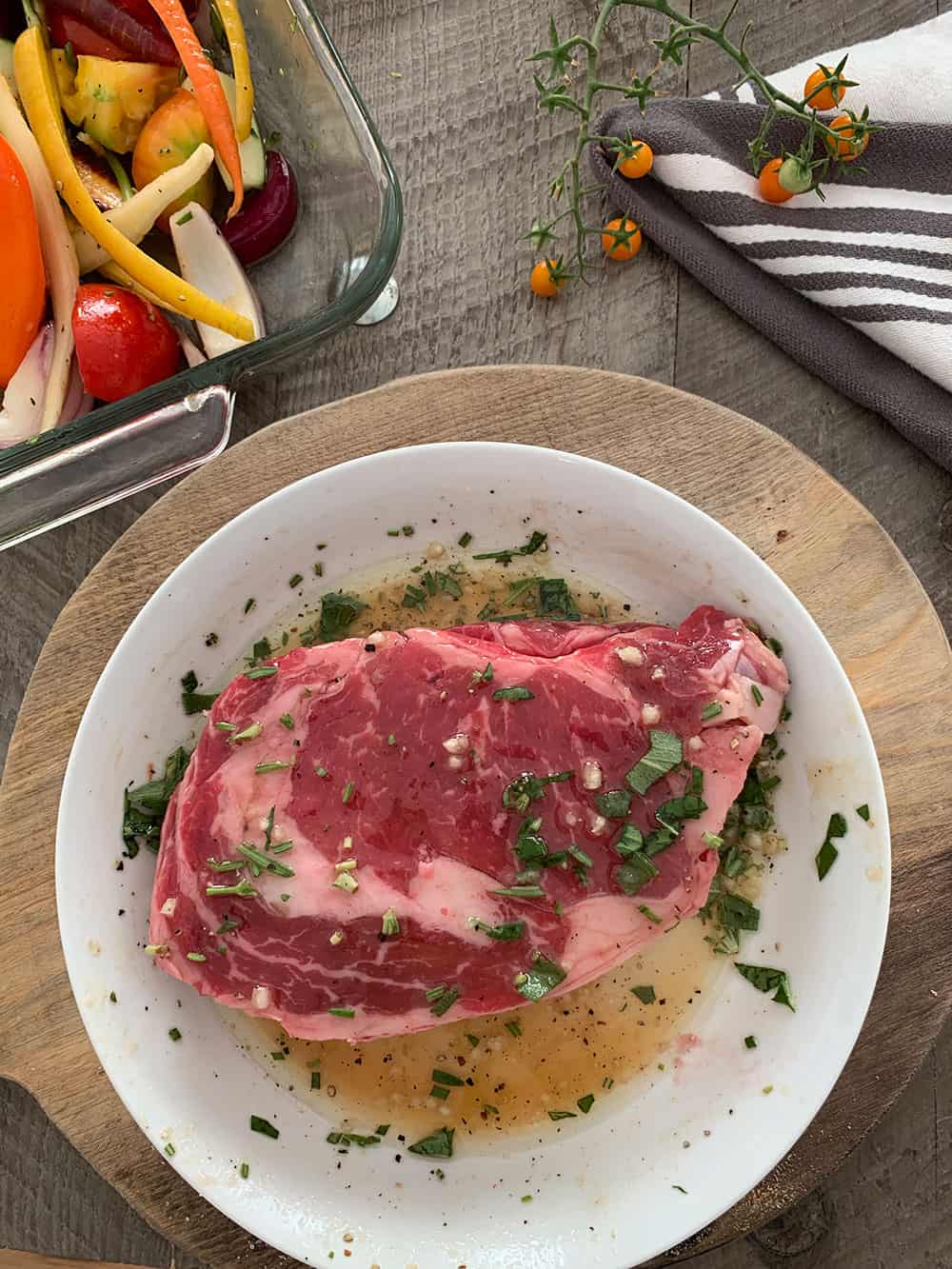 Now, prepare your steaks using your favorite marinade recipe. Guess what? The recipe you used for your veggies compliments the meat as well, so why not just mix up another batch? (Or, of course, double the recipe and divide into two before adding the marinade to your veggies and steak – do not cross-contaminate.)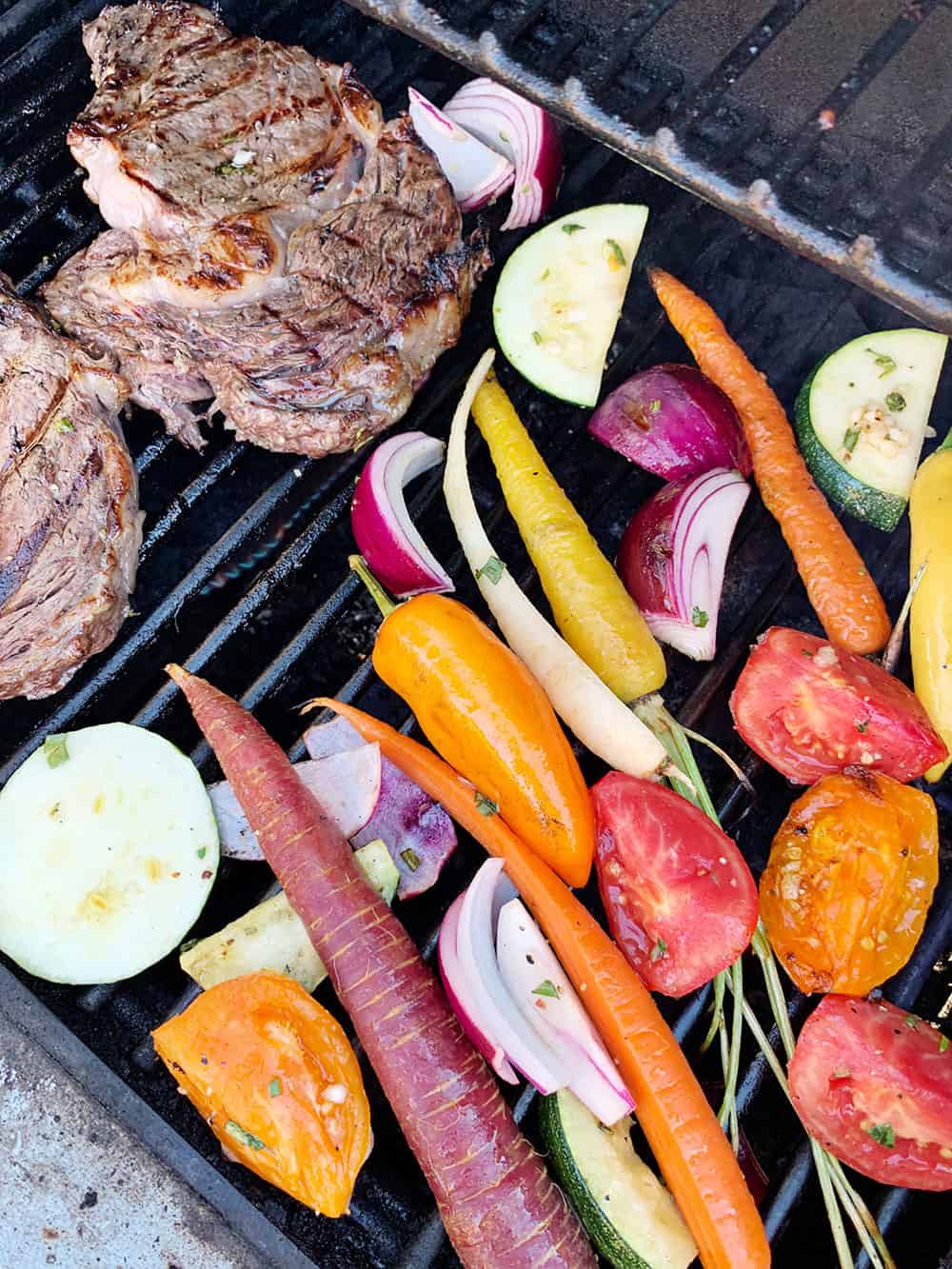 Heat up your grill on high for approximately 10 minutes before adding your food. The best way to cook meat is to get your grill nice and hot so that you can sear the outside of the meat and lock in all the juices and fat for maximum flavor. Then, go ahead and turn down the meat to medium-low for the bulk of the cooking time. The meat is going to take longer than the veggies to cook – if you have a large tray of veggies, you'll probably want to begin cooking them in batches right when you begin cooking the meat. Grill the veggies over medium heat until they are soft and slightly charred. Remove cooked veggies to a serving platter and continue with subsequent batches. Meanwhile, keep a close eye on the meat and cook until desired doneness!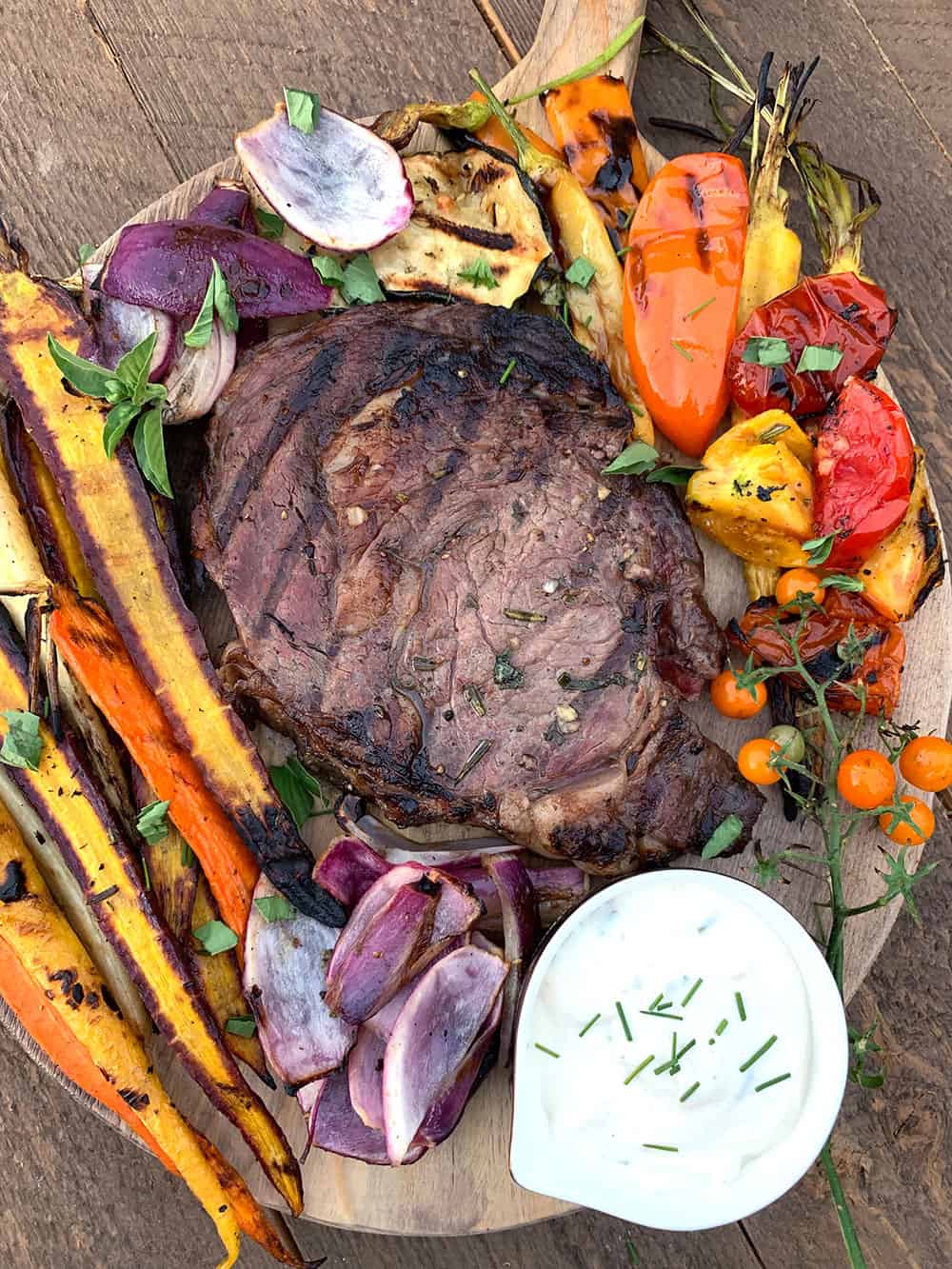 Now that you have this absolutely gorgeous, mouth-watering spread, there's just one thing that will make it EVEN better – a light and creamy horseradish dipping sauce. This sauce is so fresh and it adds just a kick of flavor to both the veggies and the meat without overpowering it. It is super simple to make – just give a quick stir to mix the ingredients and serve!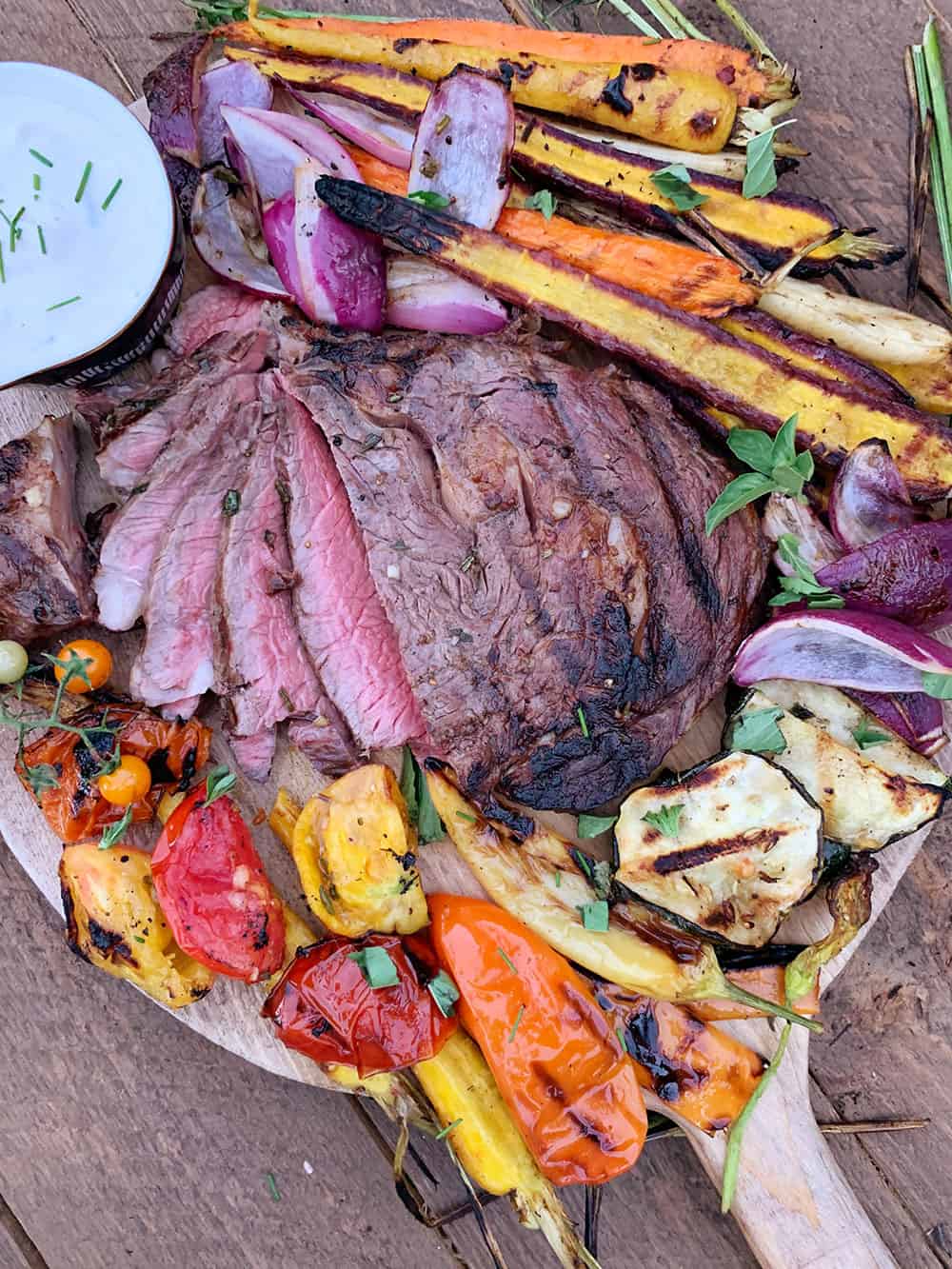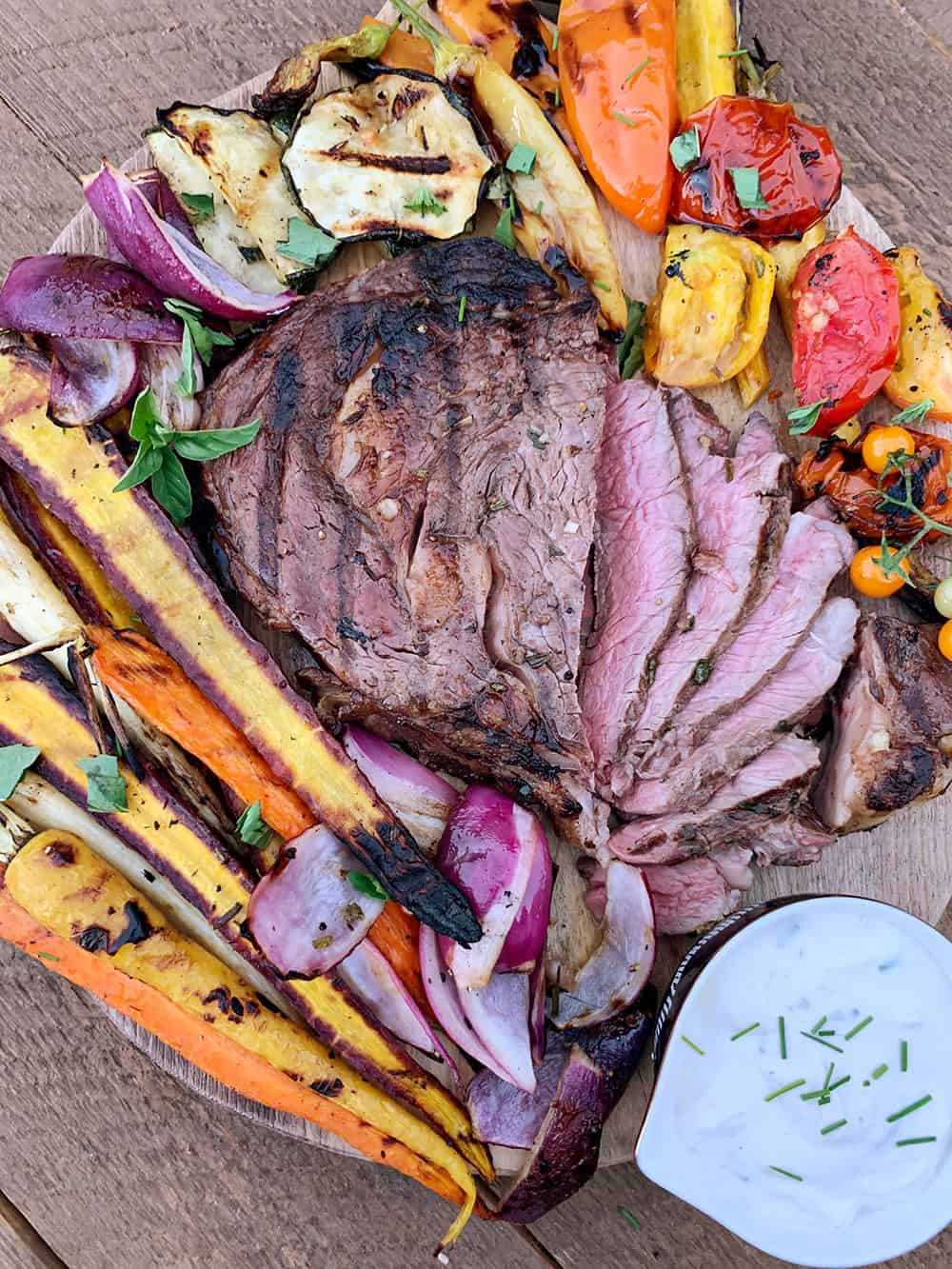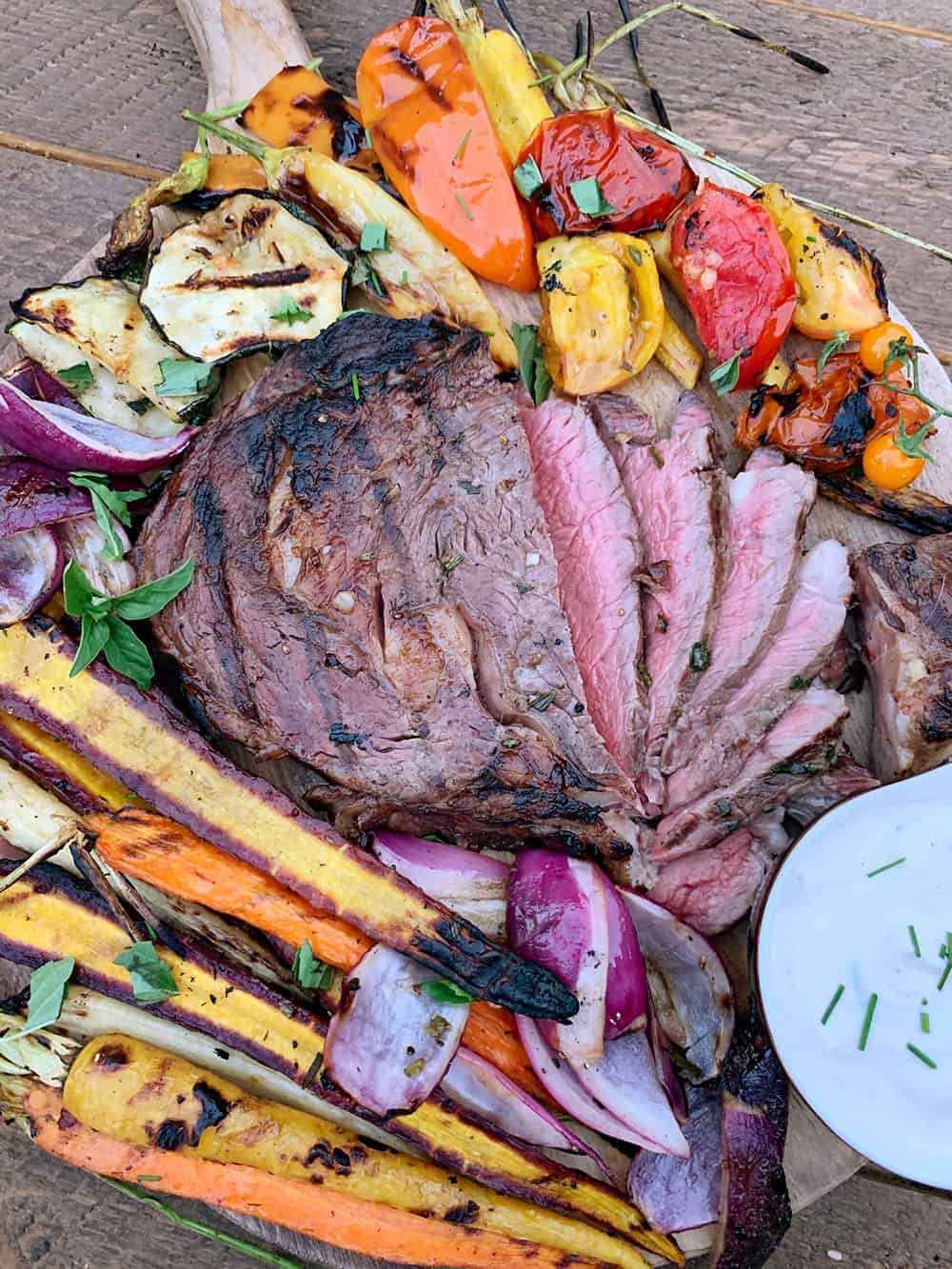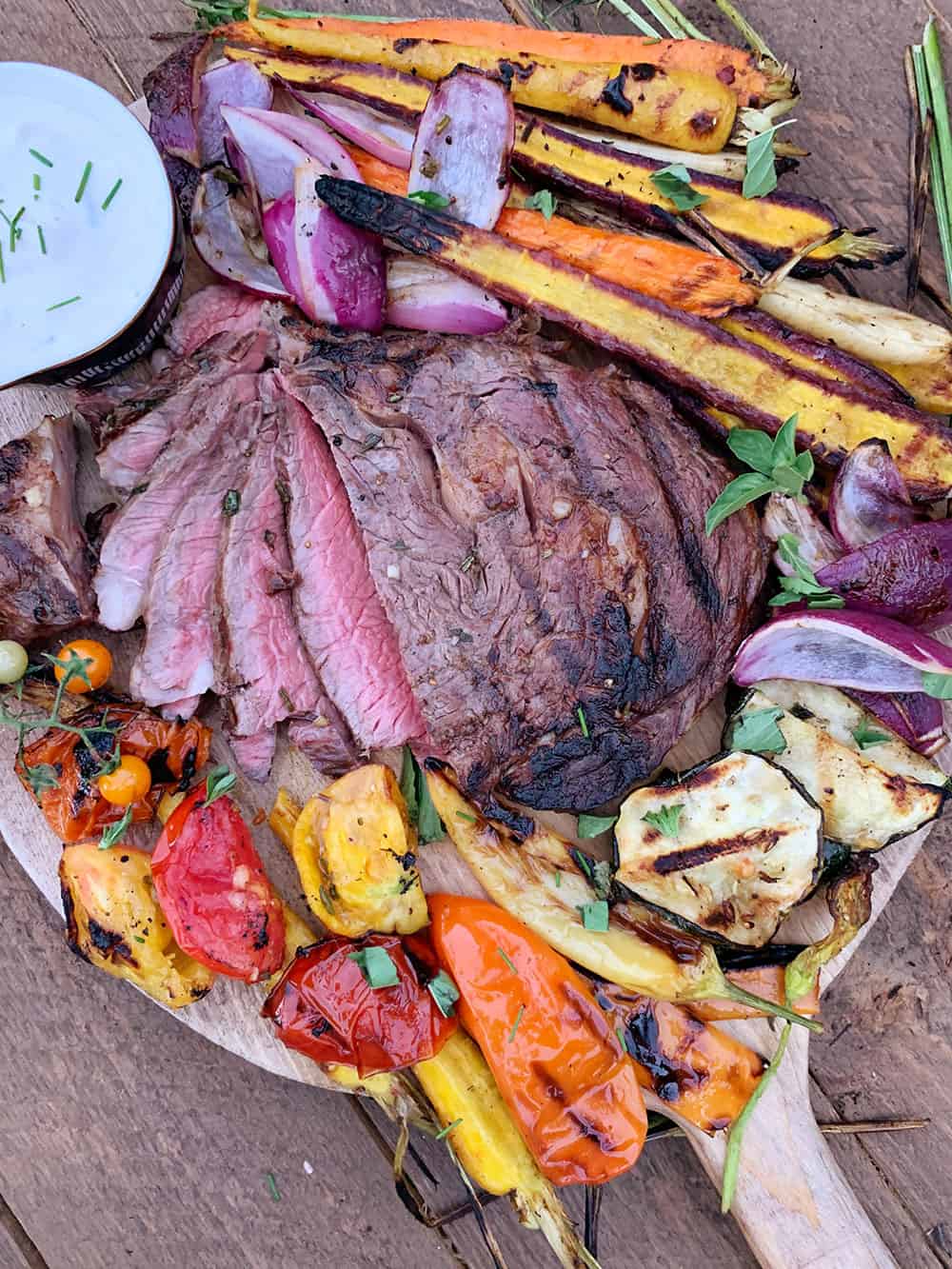 Grilled Steak and Summer Vegetables
2019-07-30 19:43:25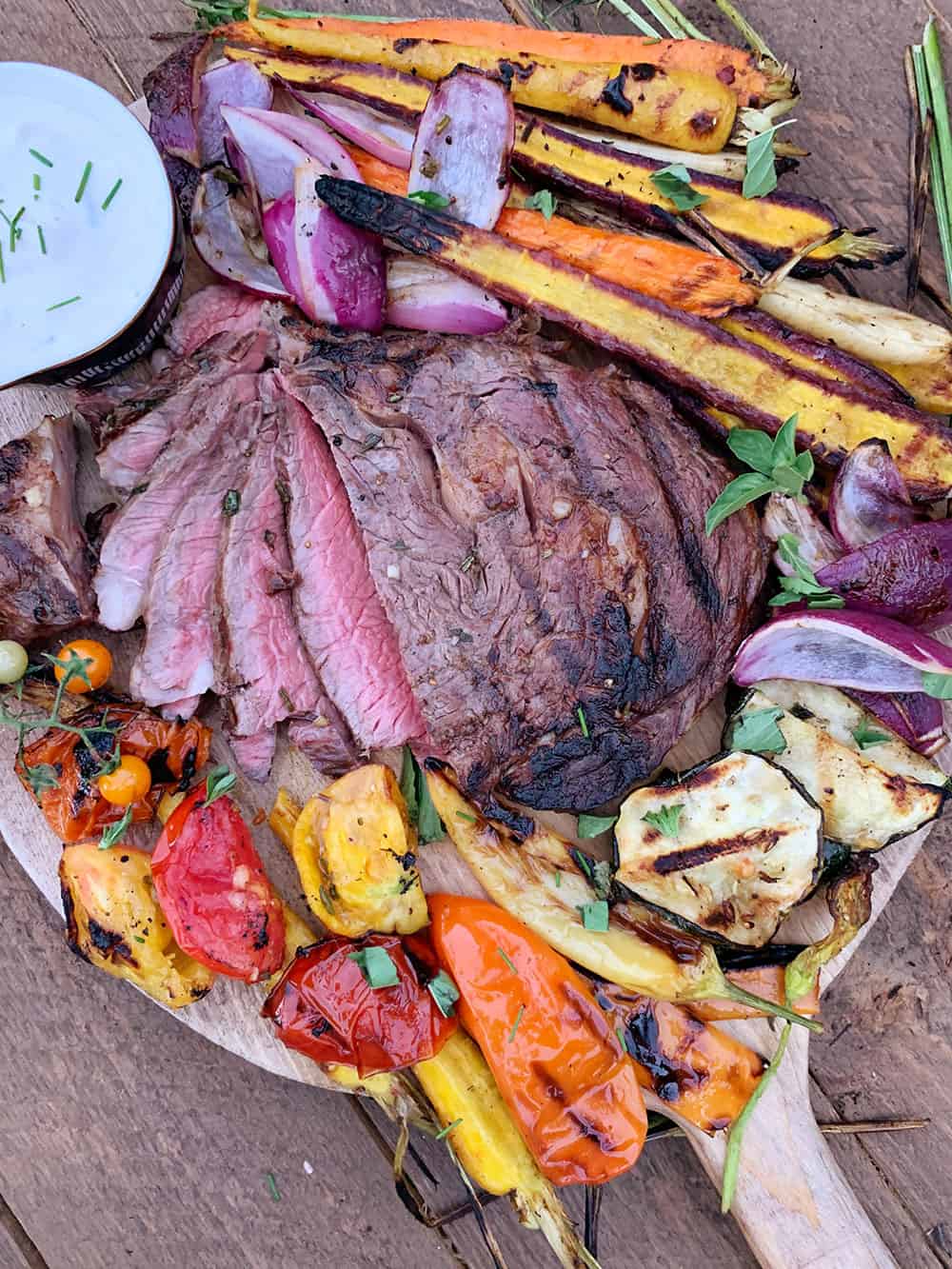 A bright and flavorful marinade for a wide variety of summer vegetables, and even meat, ready to be thrown on the grill!
Marinade
1/4 cup olive oil
2 Tablespoons apple cider vinegar
1 Tablespoon honey
1 teaspoon dry mustard
1 teaspoon sea salt
1 teaspoon coarse black pepper
3 cloves garlic, minced
1 tablespoon each of chopped, fresh basil, sage, and rosemary
2-3 pounds of fresh summer vegetables, rinsed and cut into pieces
OR 1-2 pounds steak, such as rib-eye or tri-tip roast
Horseradish Sauce
1/2 cup sour cream
1 heaping tablespoon of prepared horseradish (from the jar)
2 tablespoons mayonnaise
1 tablespoon apple cider vinegar
2 cloves garlic, minced
1-2 Tablespoons chives, cut into small pieces
salt and pepper to taste
salt and pepper to taste
Instructions
Whisk together marinade ingredients in a small bowl.
Pour over prepared vegetables OR prepared steak.
Massage gently to coat prepared food evenly.
Grill over medium heat until slightly charred, turning to cook on both sides.
Cook meat until desired doneness.
For horseradish sauce, stir together all ingredients and serve!
California Grown https://californiagrown.org/
Posted by Stefanie Knaus,
Girl. Inspired.