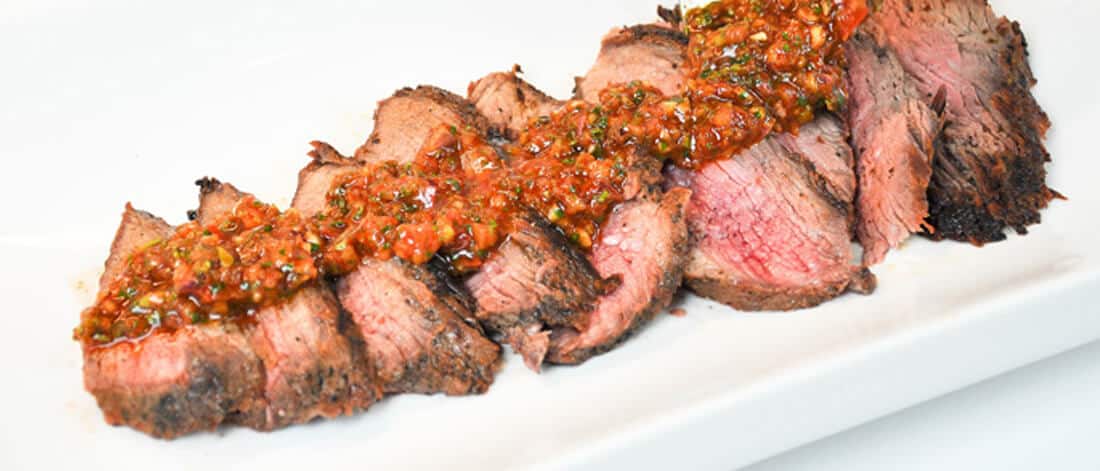 CA GROWN Blog
Discover. Learn. Connect.
Chimichurri Rojo
June 9, 2014
Eat the Season!
Sign Up For Weekly Recipes
« Back to Recipes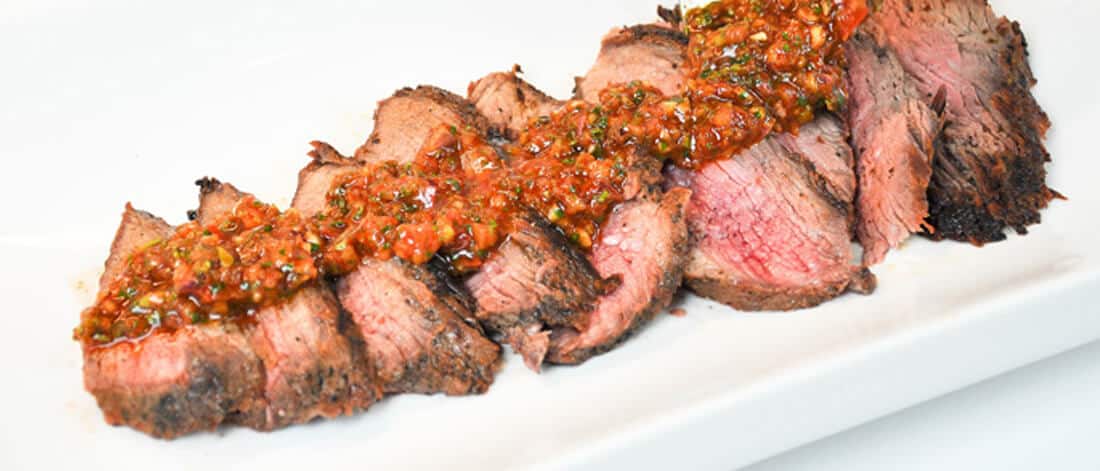 Chimichurri Rojo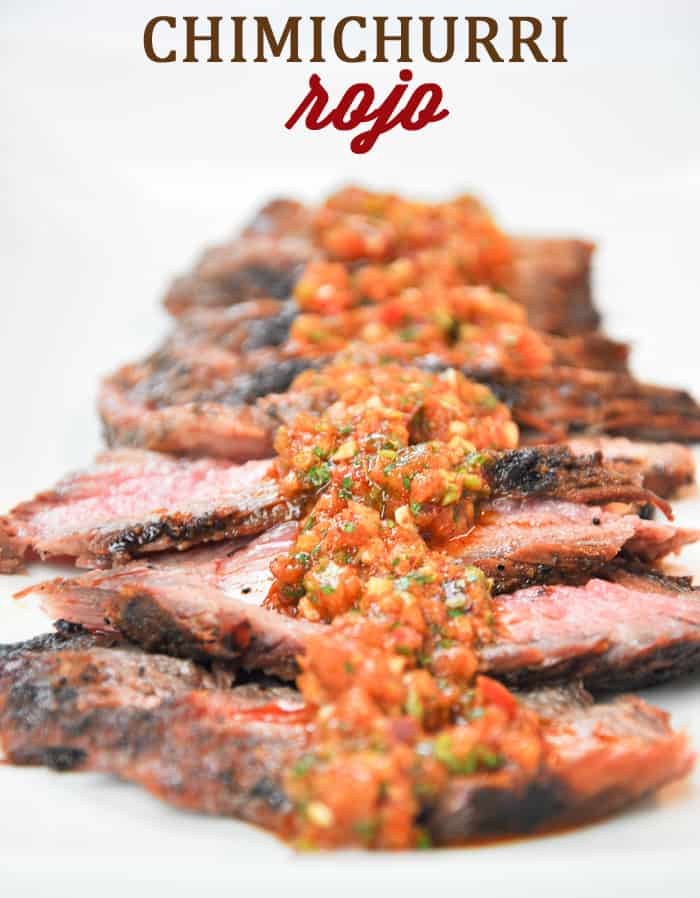 This sauce is an excellent compliment to any barbecued red meat. I even like to dunk my tortilla chips in it. Traditional chimichurri sauces are green, but we used California Grown roma tomatoes and created a red version, and it couldn't be any better. It's rich flavor is a wonderful combination of tasty marinara and zesty salsa.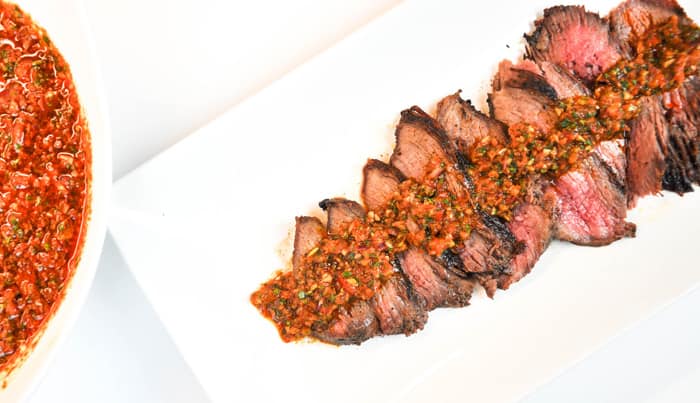 We used a beautiful Harris Ranch Tri Tip this time, but have recently topped our Rib Eyes and even chicken with this flavorful sauce.
Here's how to make it: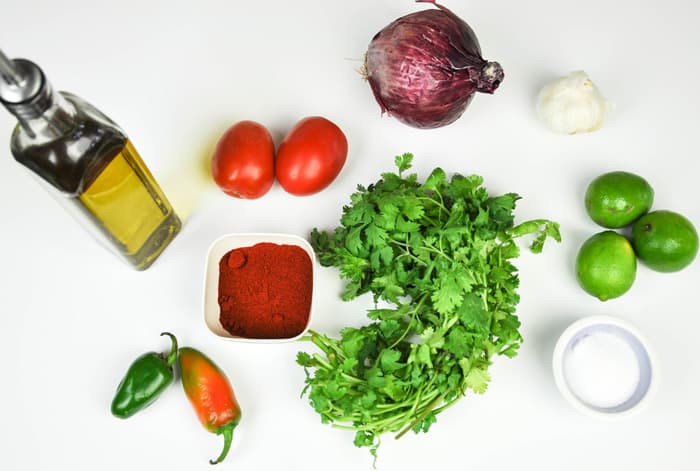 Ingredients
2 large roma tomatoes
1 jalapeno
1/2 small red onion
4-5 garlic cloves
bushel of cilantro
3 limes
1 T. salt
2 T paprika
1 cup olive oil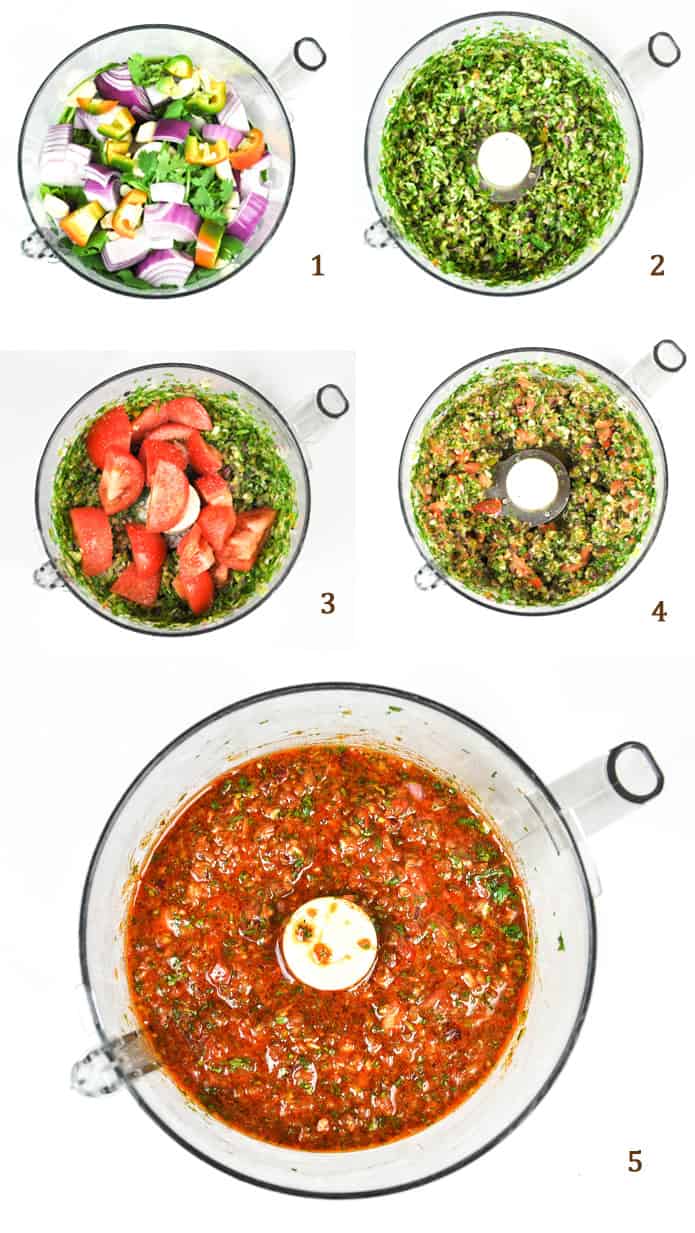 Add to a food processor:
bushel of cilantro, rinsed and hard stems removed
garlic cloves
1/2 red onion, rough chopped
jalapeno, rough chopped and seeds removed
Pulse the ingredients together until well chopped as shown
Add to the food processor
roma tomatoes, rough chopped
juice of 3 limes
salt
Pulse in processor again until all the ingredients are combined. Don't overmix.
Add the olive oil and paprika and pulse just a few times to combine.
You're DONE!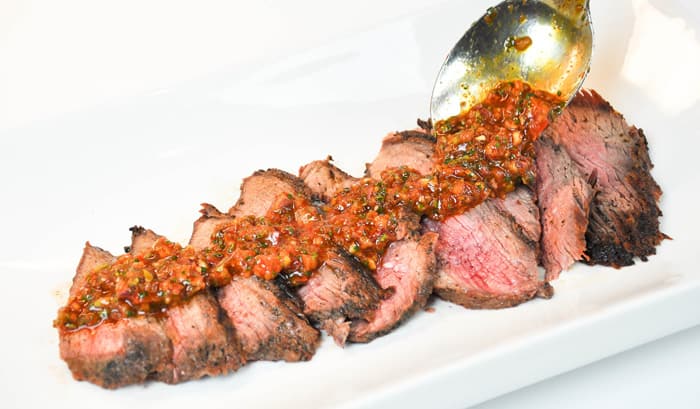 Top your favorite meat with it and savor the freshness.