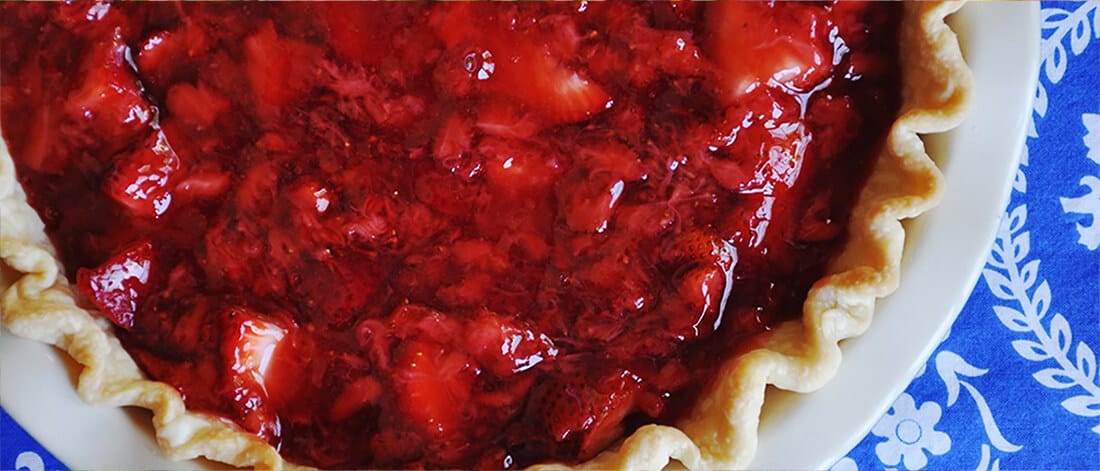 CA GROWN Blog
Discover. Learn. Connect.
Strawberry Pizza
May 5, 2014
Eat the Season!
Sign Up For Weekly Recipes
« Back to Recipes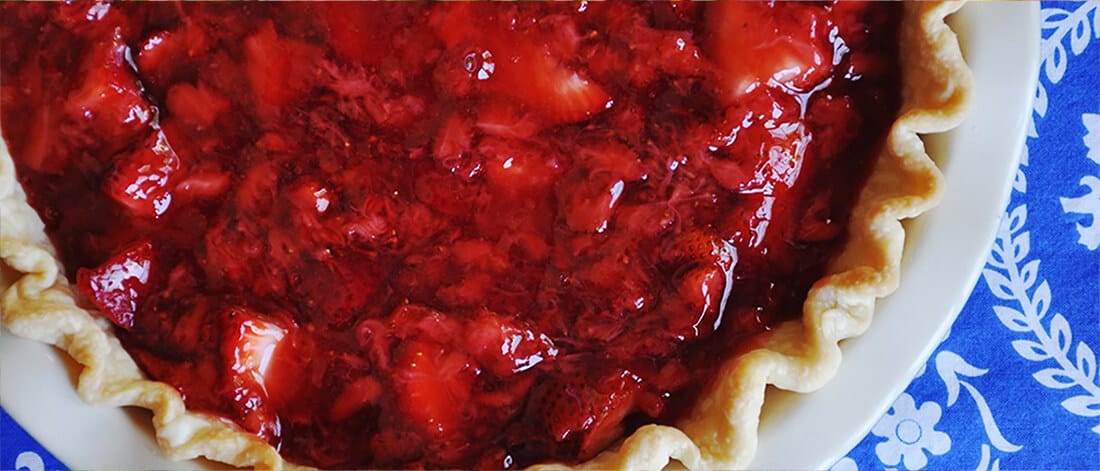 Strawberry Pizza
Today I've got a quick and fab.u.lous pie for you. Strawberry Pizza! It's perfect and just the ticket to usher in Spring with plump, juicy California strawberries. I'm almost certain we've had it every Easter since the beginning of time.  It's always the most anticipated …and the first to get devoured…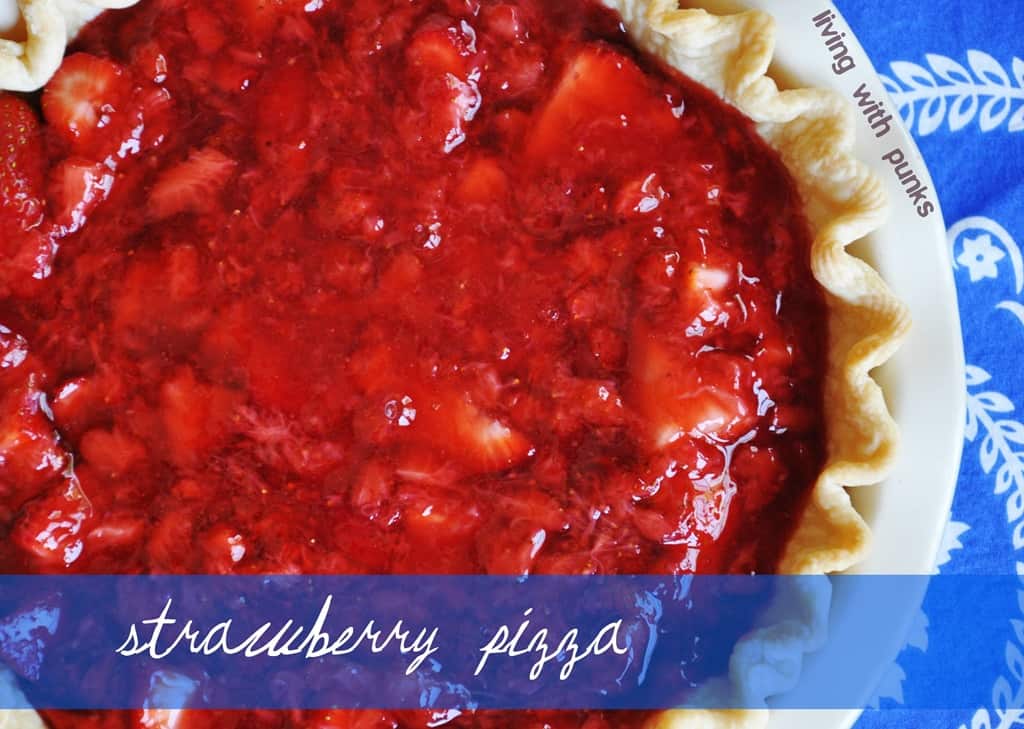 Ingredients
Pre-baked pie shell
8oz. pkg. cream cheese (not low fat), softened a bit
1 cup sugar, divided
1 Egg
4 cups strawberries, divided
2 T. cornstarch
1/4 cup water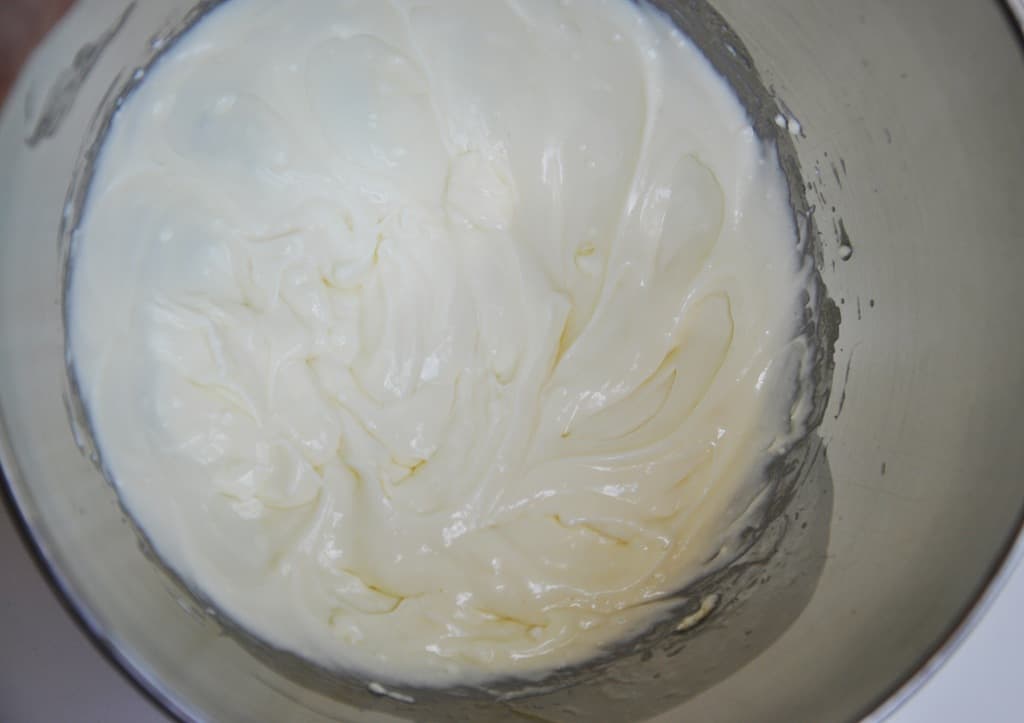 Beat the cream cheese and add 1/3 cup sugar and then the egg until mixed well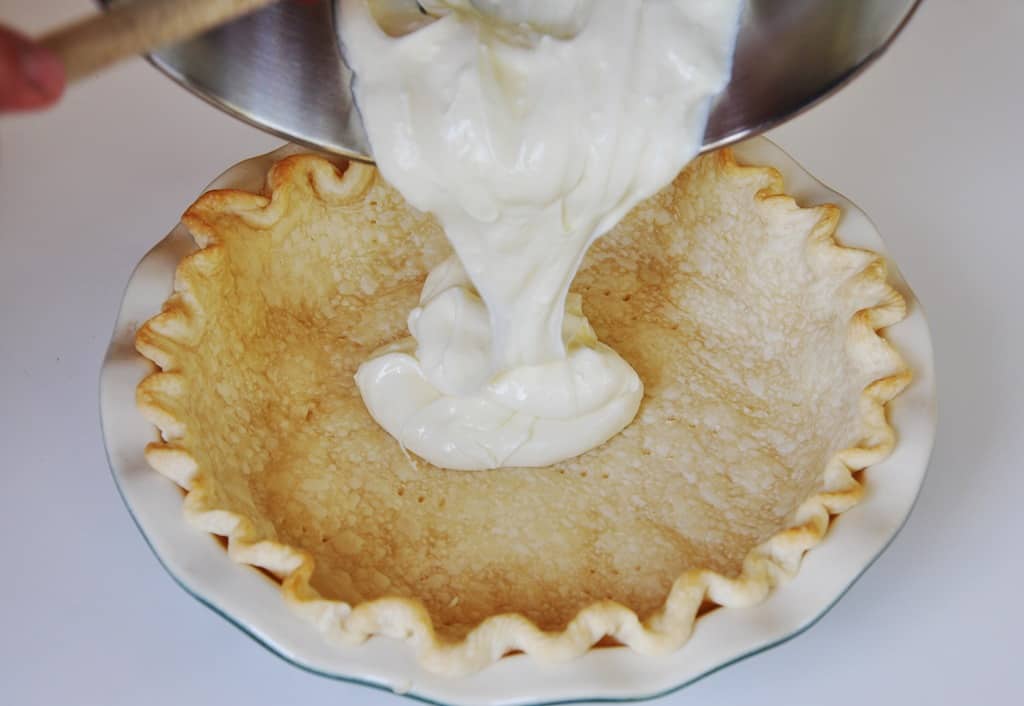 Pour into baked and cooled pie shell.  Bake at 250 for 10-12 minutes.  Middle should be set.  Allow to cool.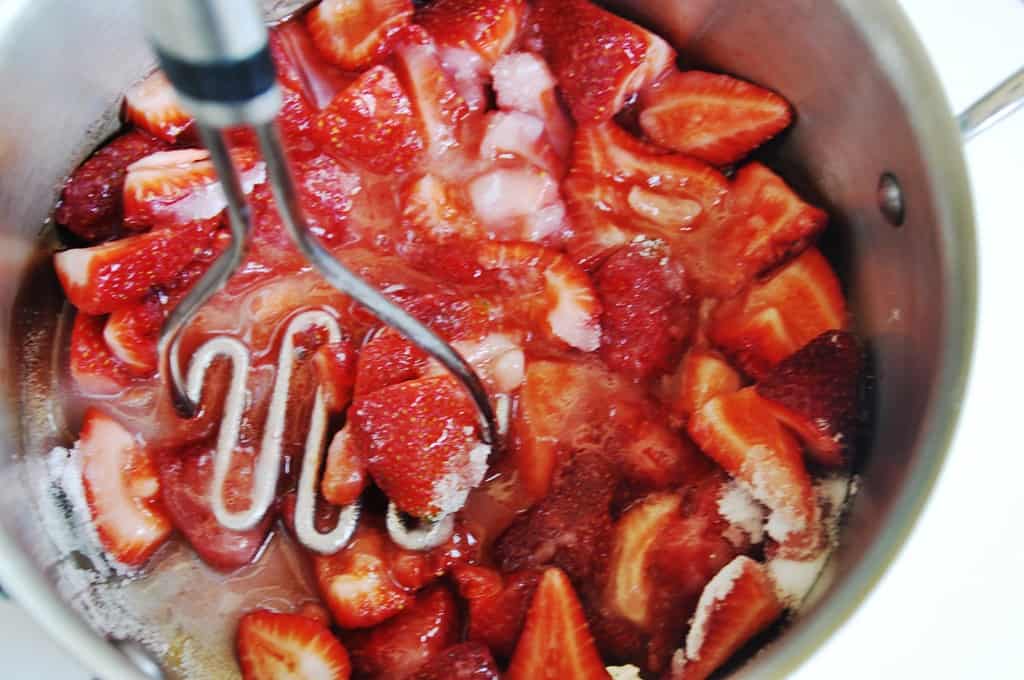 Meanwhile, place 2 cups of the strawberries with 2/3 cup sugar.  Mash while heating over medium heat.  Heat until bubbly.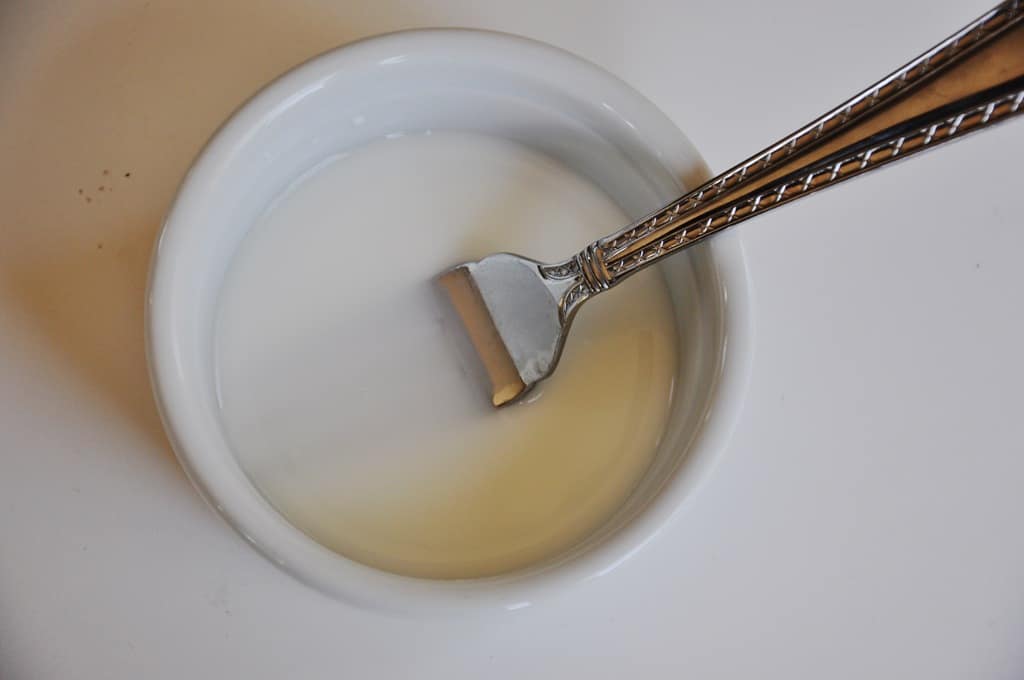 Dissolve the cornstarch in 1/4 cup water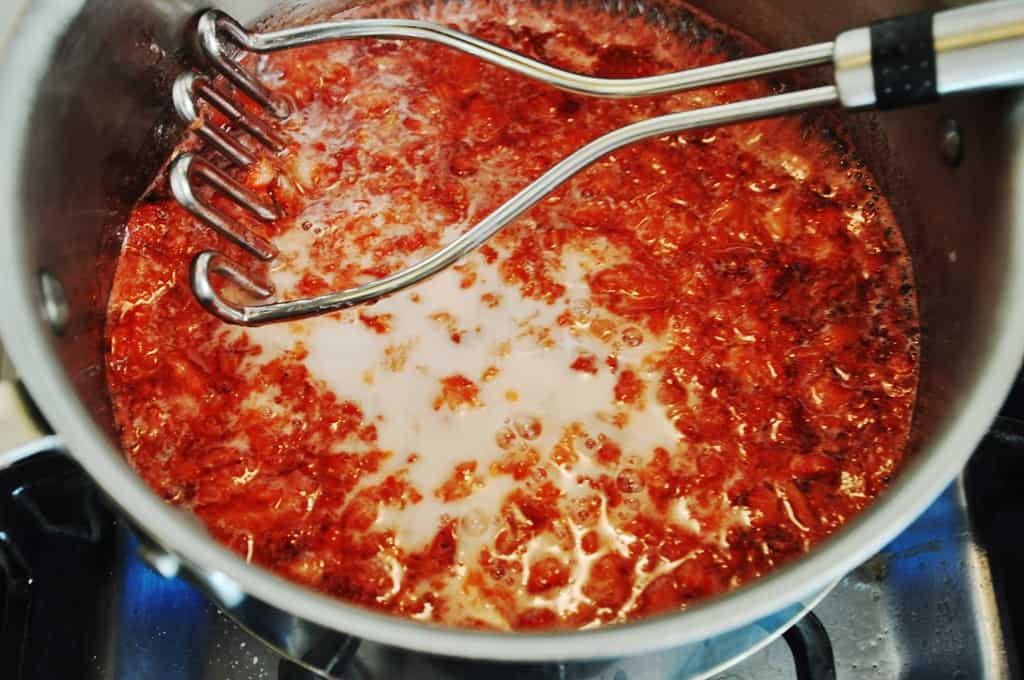 Add to the crushed strawberry mixture, stir and lightly boil a few minutes until liquid has cleared.  Allow to cool.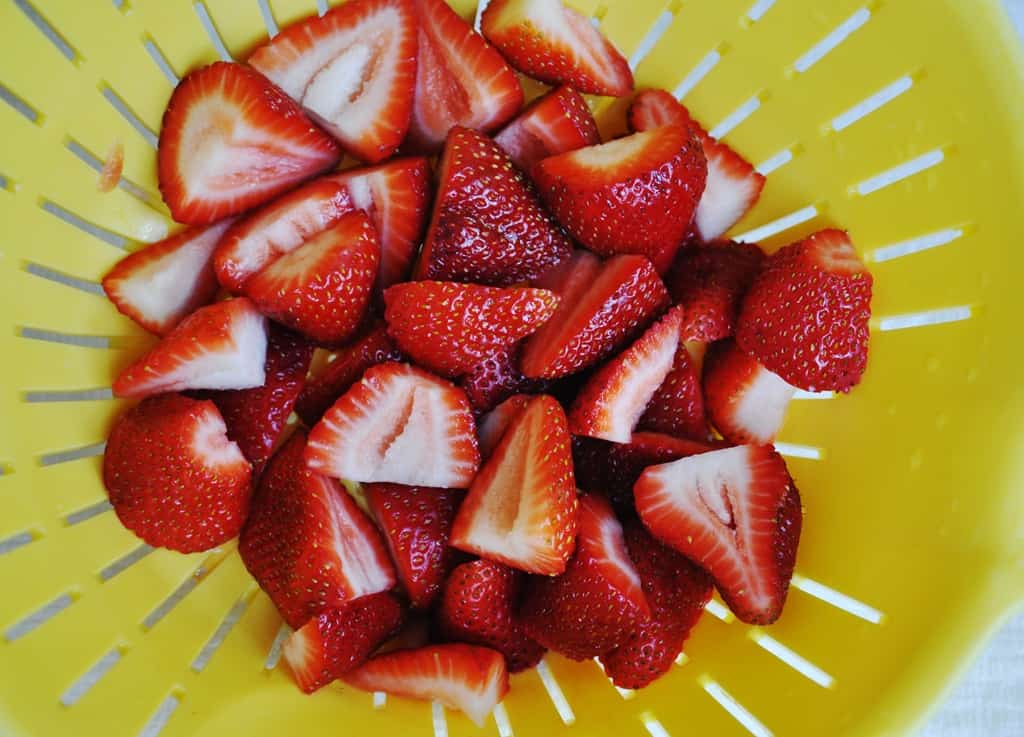 Wash the other 2 cups of strawberries and halve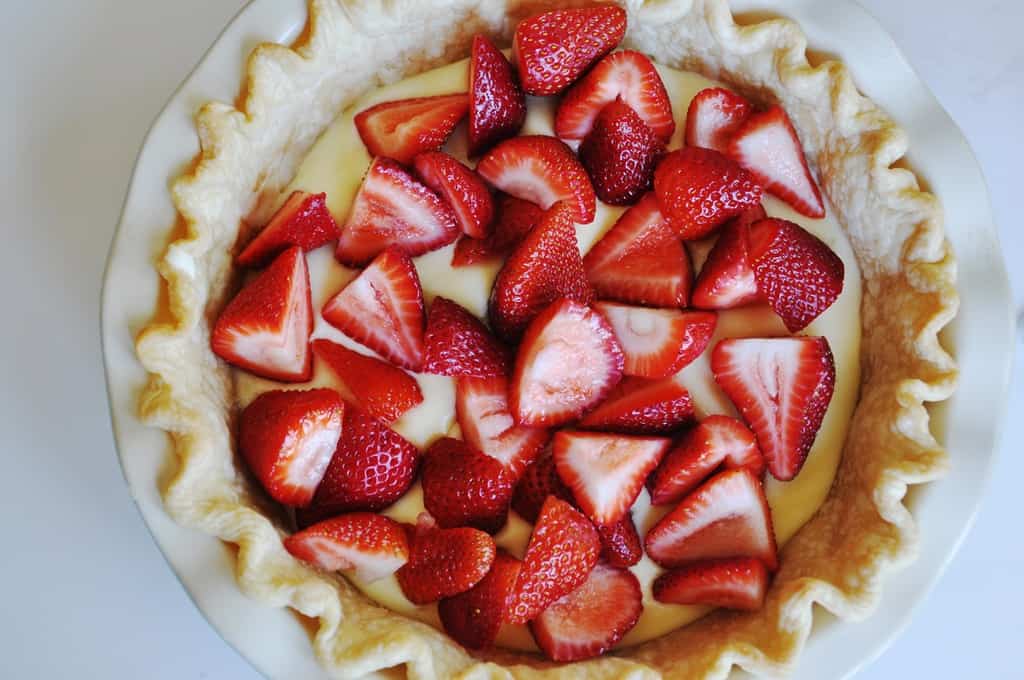 Place on top of the cooled cream cheese layer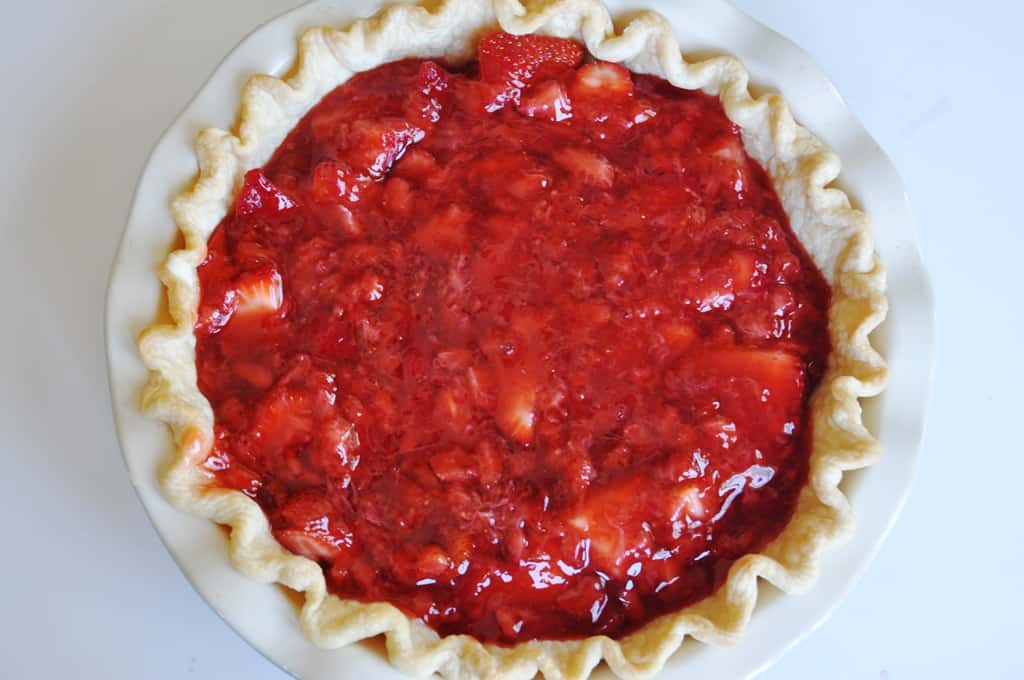 Pour the cooled crushed strawberry mixture on top.  Refrigerate for at least 2 hours.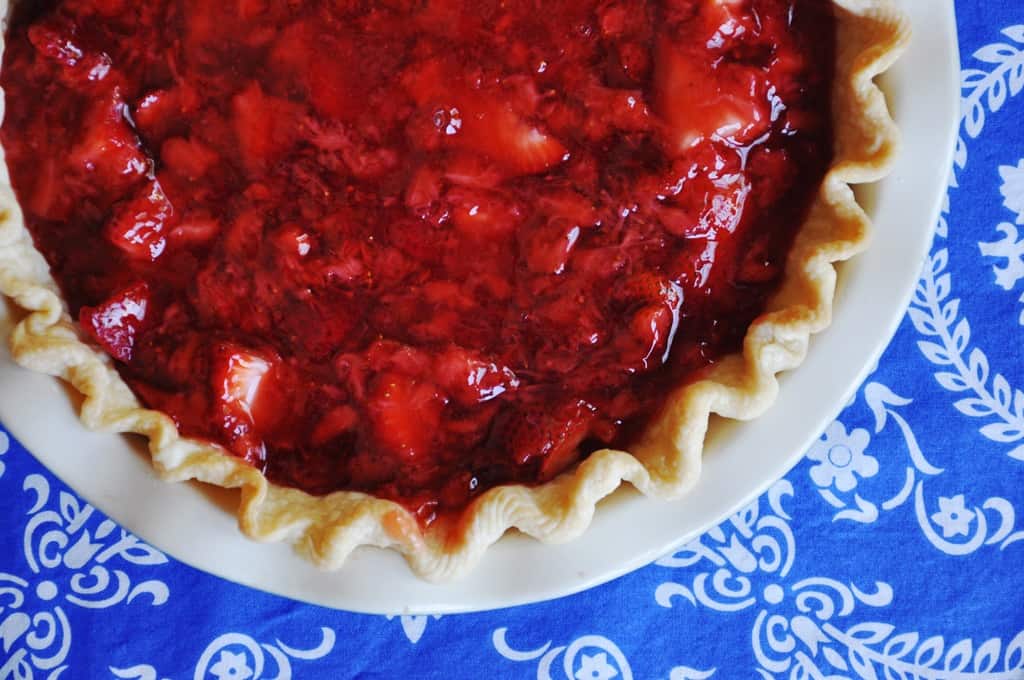 So refreshing! Enjoy!
Ingredients
Pre-baked pie shell
8oz. pkg. cream cheese (not low fat), softened a bit
1 cup sugar, divided
1 Egg
4 cups strawberries, divided
2 T. cornstarch
1/4 cup water
Instructions
Beat the cream cheese and add 1/3 cup sugar and then the egg until mixed well
Pour into baked and cooled pie shell. Bake at 250 for 10-12 minutes. Middle should be set. Allow to cool
Meanwhile, place 2 cups of the strawberries with 2/3 cup sugar. Mash while heating over medium heat. Heat until bubbly
Dissolve the cornstarch in 1/4 cup water
Add to the crushed strawberry mixture, stir and lightly boil a few minutes until liquid has cleared. Allow to cool
Wash the other 2 cups of strawberries and halve. Place on top of the cooled cream cheese layer
Pour the cooled crushed strawberry mixture on top.
Refrigerate for at least 2 hours