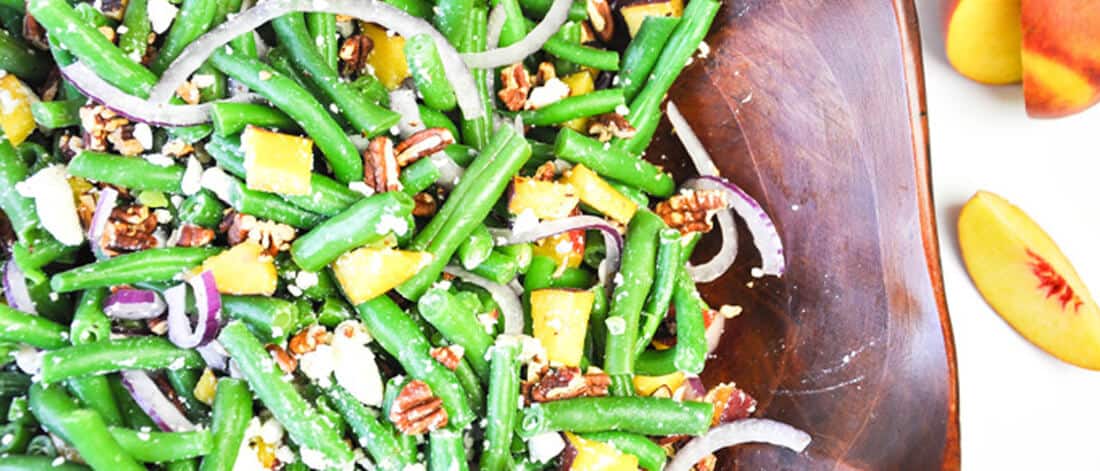 CA GROWN Blog
Discover. Learn. Connect.
California Harvest Salad
July 14, 2014
Eat the Season!
Sign Up For Weekly Recipes
« Back to Recipes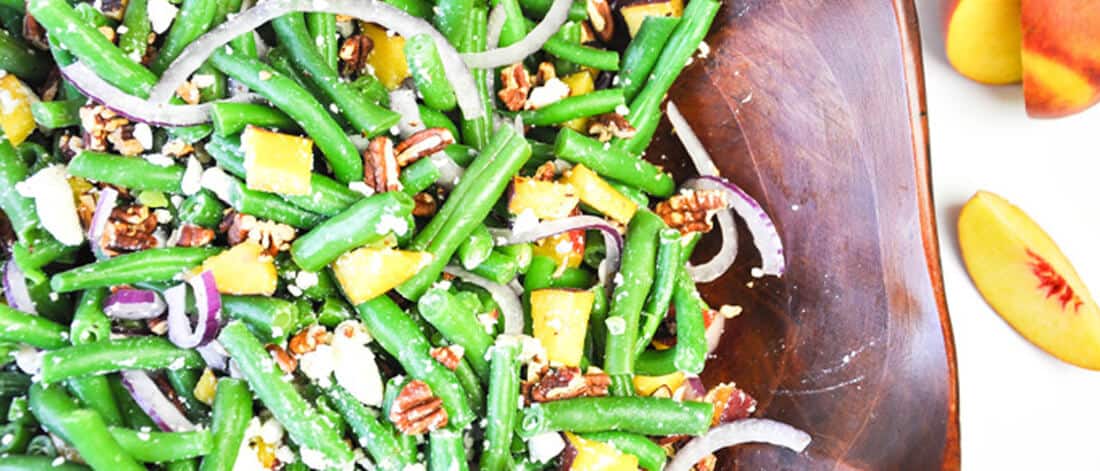 California Harvest Salad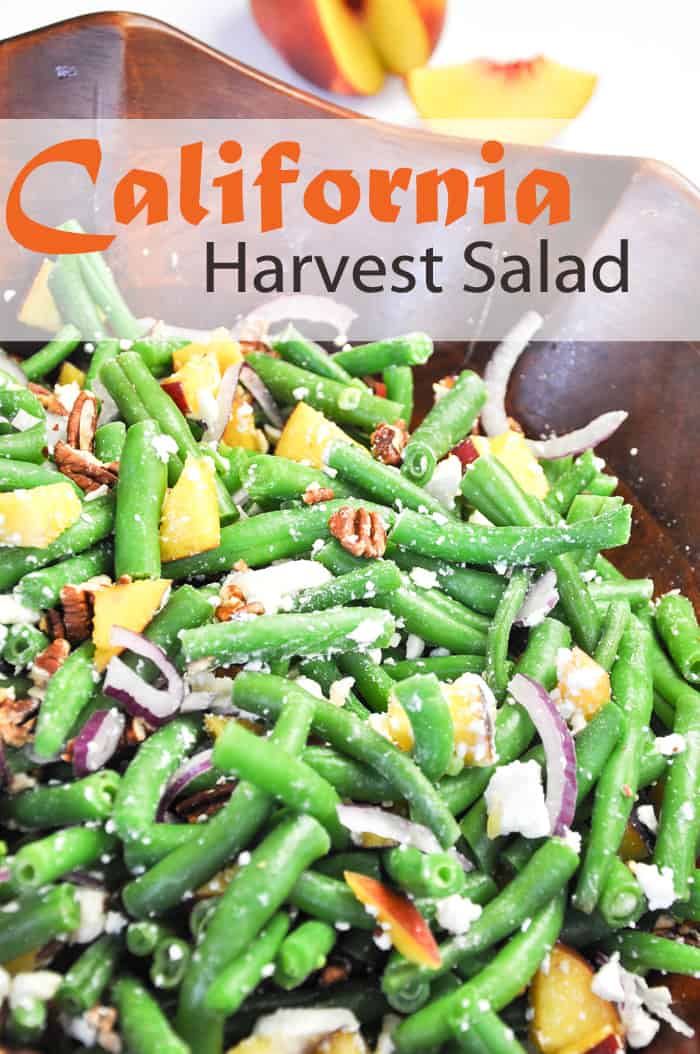 This is the perfect summer salad combining some of California's freshest and most abundant produce. The mix of flavors is sweet and crunchy and the textures together are wonderful. Bring it to your next neighborhood barbecue, or it makes a great substitute salad for any weeknight dinner.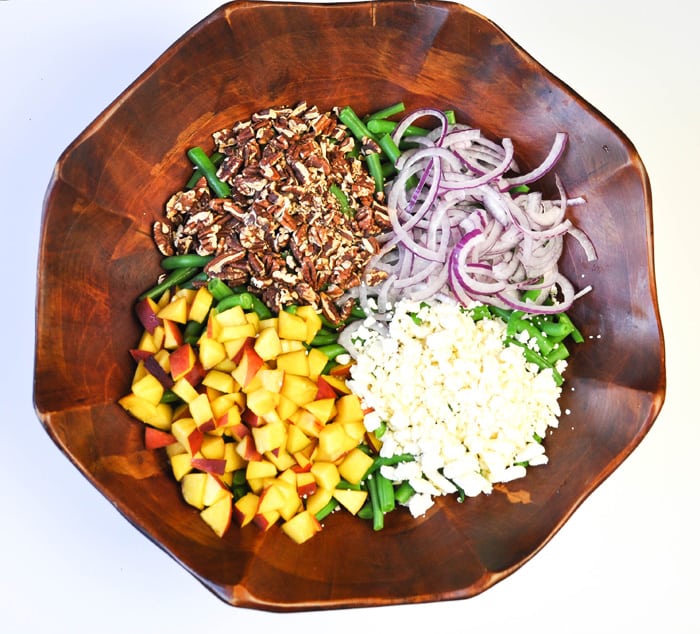 The ingredients are simple and abundant. Sweet peaches, crisp red onion, roasted pecans, and crumbled feta top a bounty of blanched green beans that I found at my local Food 4 Less!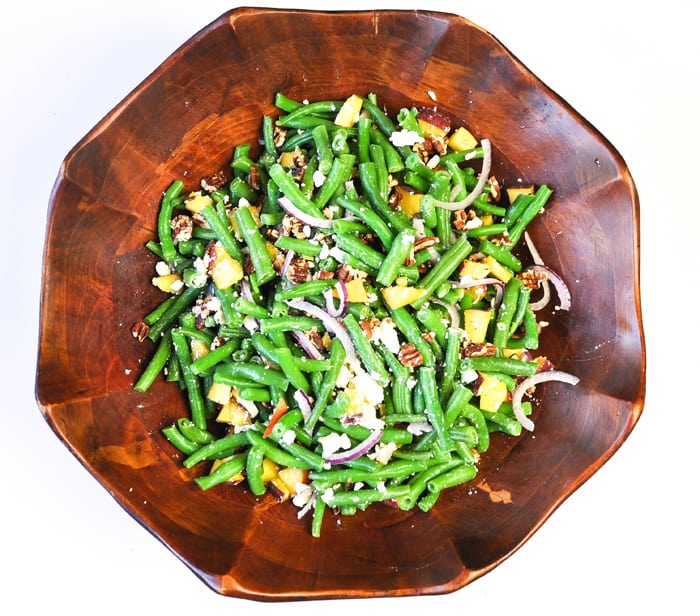 It almost looks too pretty to eat! But, let's do it anyway…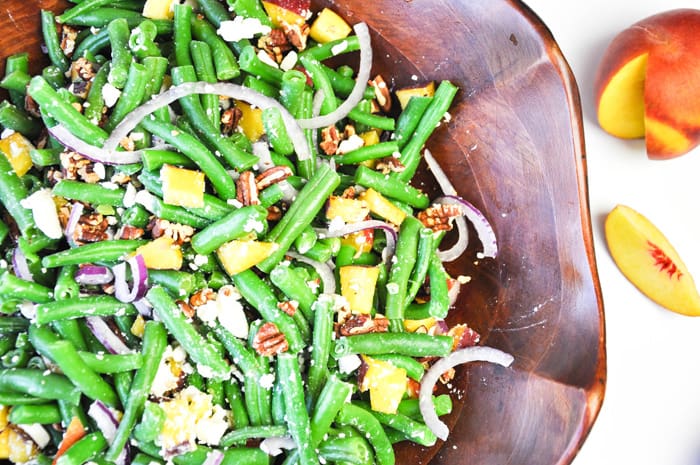 Lightly toss with your favorite vinaigrette salad dressing and voila: Summer Perfection!
Here's the recipe:
Ingredients
4 lbs. fresh green beans, ends trimmed and cut into 2-3 inch pieces
2 peaches, diced
1/2 red onion, sliced
6 oz. crumbled feta cheese
1 cup chopped pecans
Instructions
Steam the green beans for about 7-10 minutes. Plunge into ice cold water to stop the cooking. Drain and place in a bowl.
Add the rest of the ingredients and toss.
Chill for at least 2 hours.
Lightly add a bit of your favorite vinaigrette and serve.