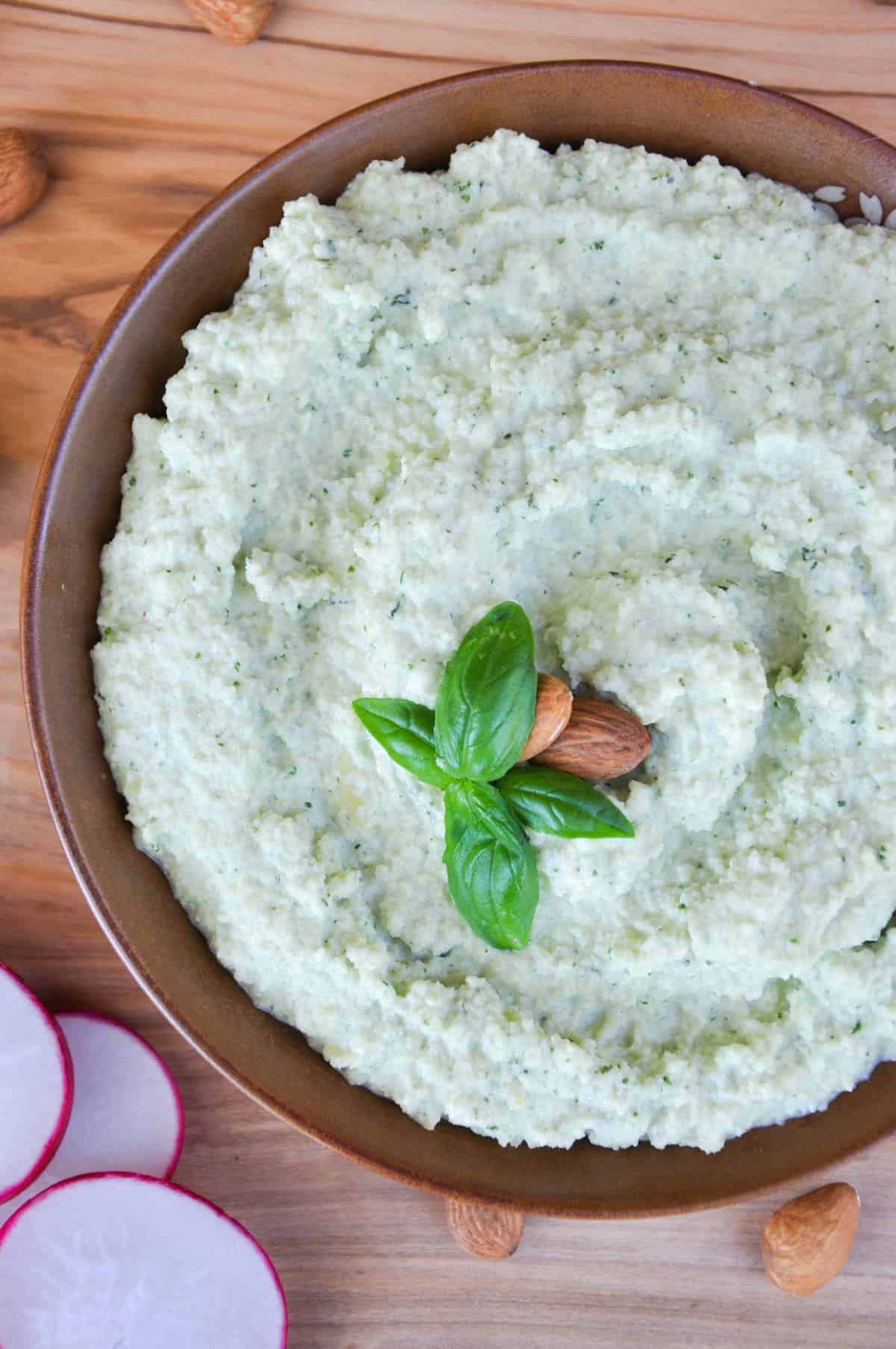 CA GROWN Blog
Discover. Learn. Connect.
Almond Aioli with Basil
October 12, 2016
Eat the Season!
Sign Up For Weekly Recipes
« Back to Recipes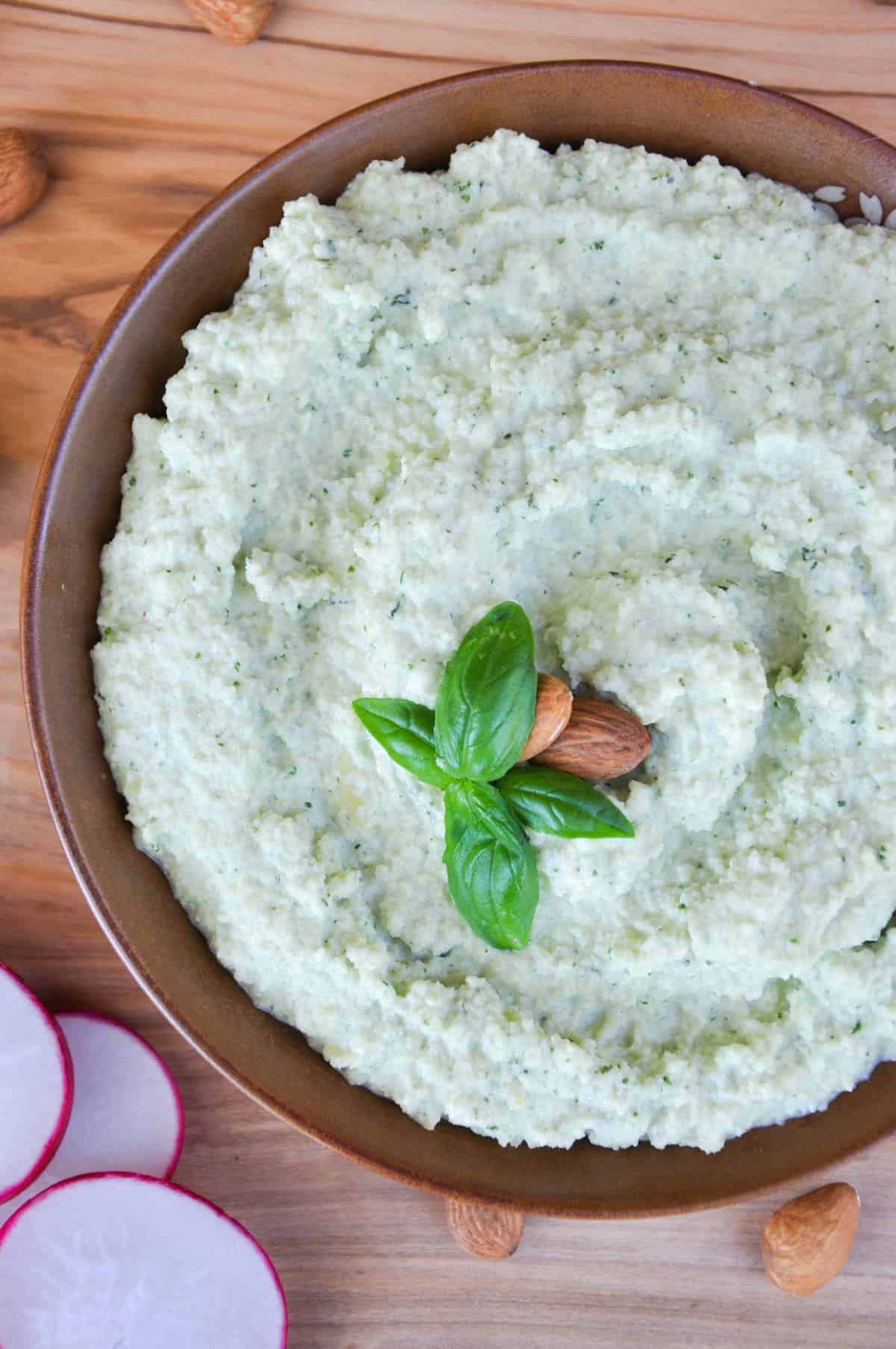 Almond Aioli with Basil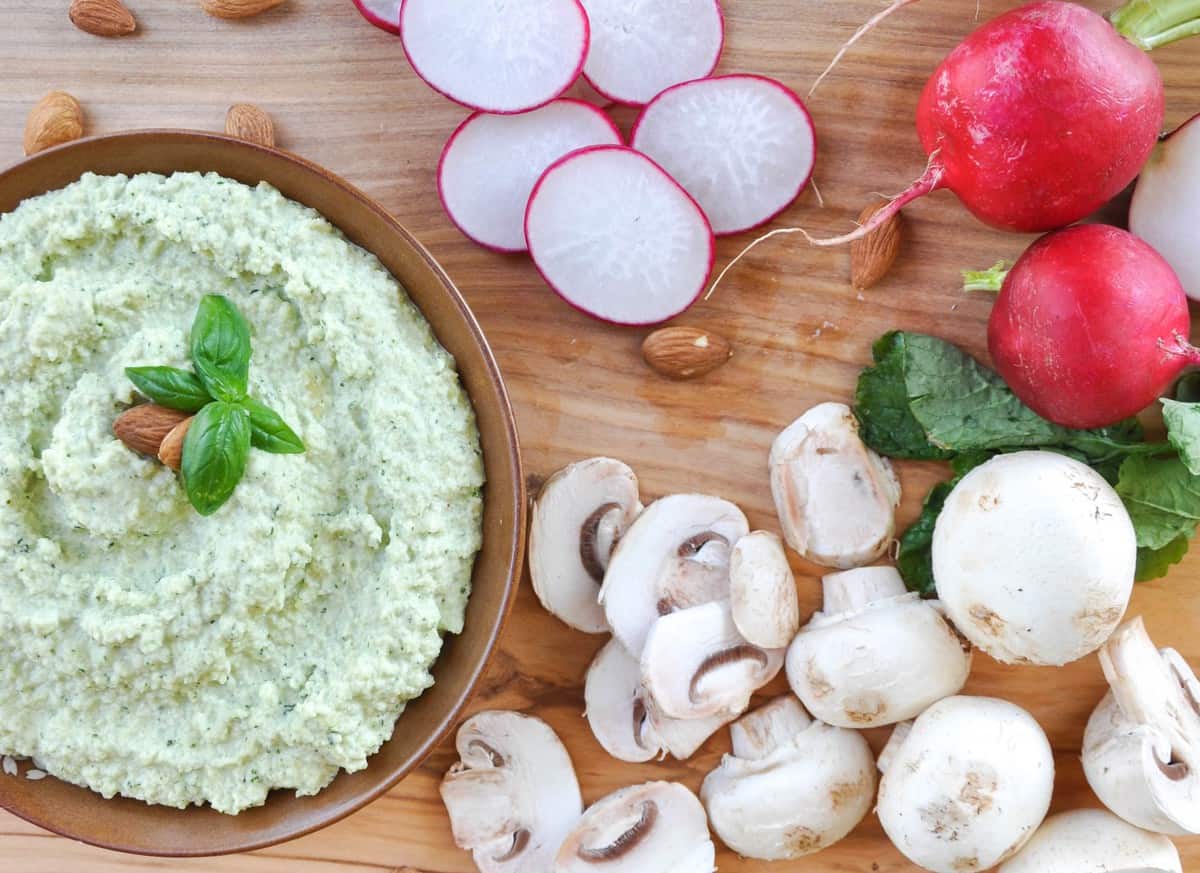 Just when I thought I knew every method to use California almonds in the kitchen, I'm proven wrong!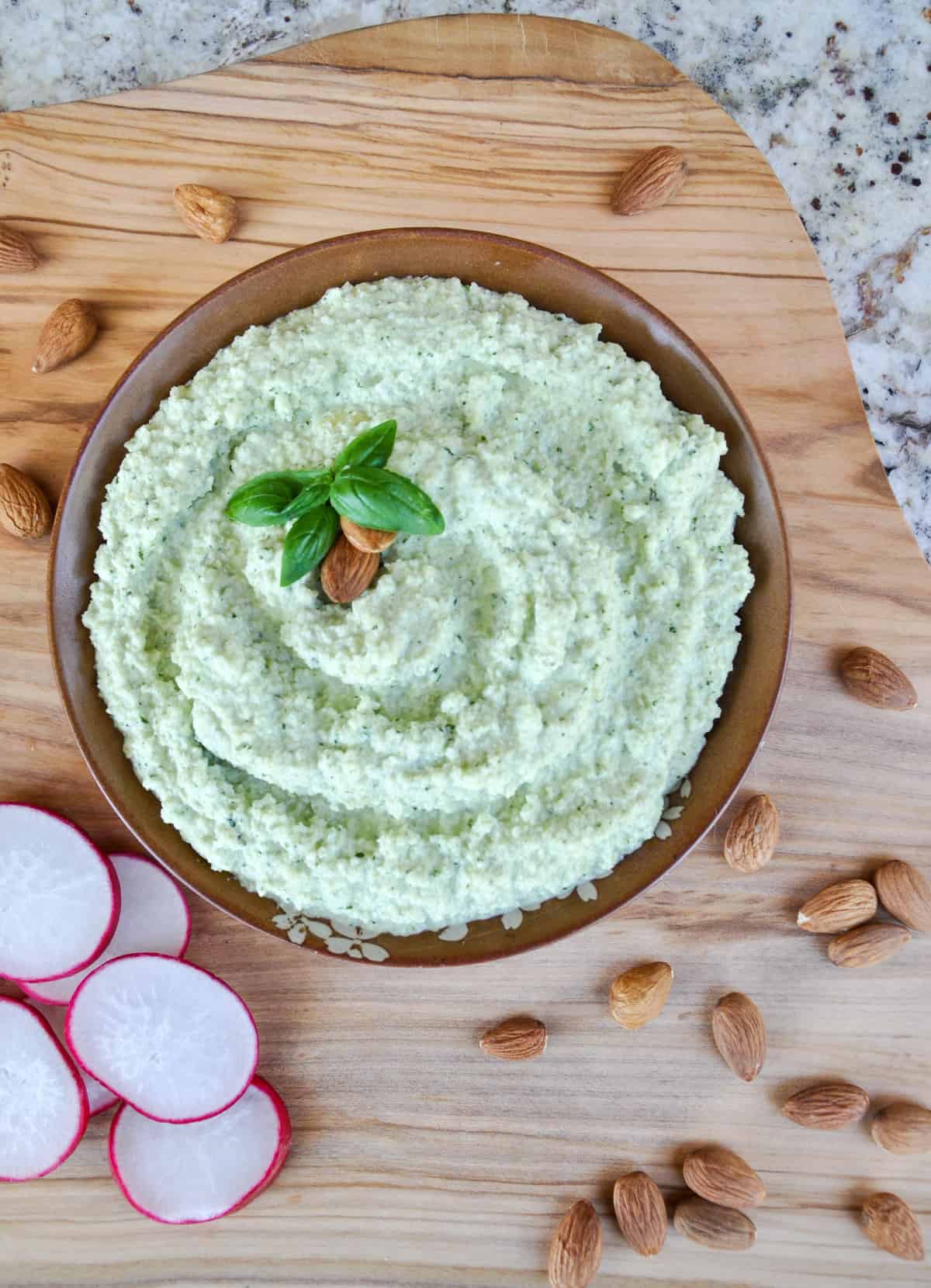 I am a Lover of all Things Sauces.
Anything to smother, dip, or submerse my food in, I'm game. I've been known to dip a leftover baked potato right into a tangy horseradish dip. Cold. As I've got the fridge open.
Maybe that's going a bit too far? Maybe not…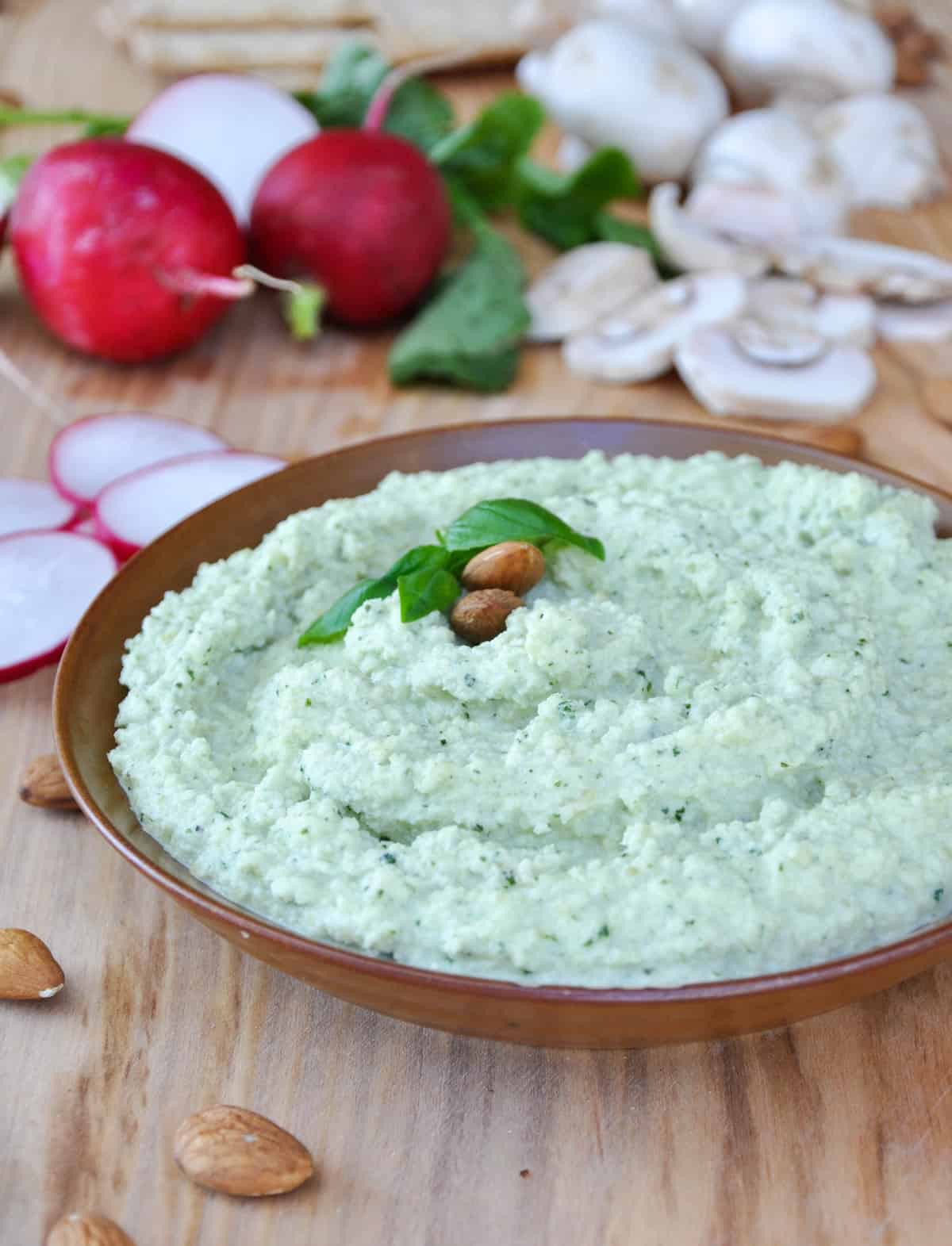 Well, this aioli takes all the guilt out of dipping your favorite chip or cracker into this incredible, tangy dip. Instead of high calorie, high fat mayonnaise, we use fresh California Almonds!
How cool is that?
The addition of garlic and lemon adds a great flavor profile too! It took me all of about 5 minutes to whip it up in the food processor so this would be a quick dish to serve friends that come over last minute, or even on a rushed week night meal at home.
What's more is this dip isn't just for chips and crackers! Try it with some in-season California sliced radish, mushroom or carrots. Psst, I got the radish and mushroom at Wal-Mart… THANK YOU WAL-MART FOR COMMITTING TO CALIFORNIA GROWN!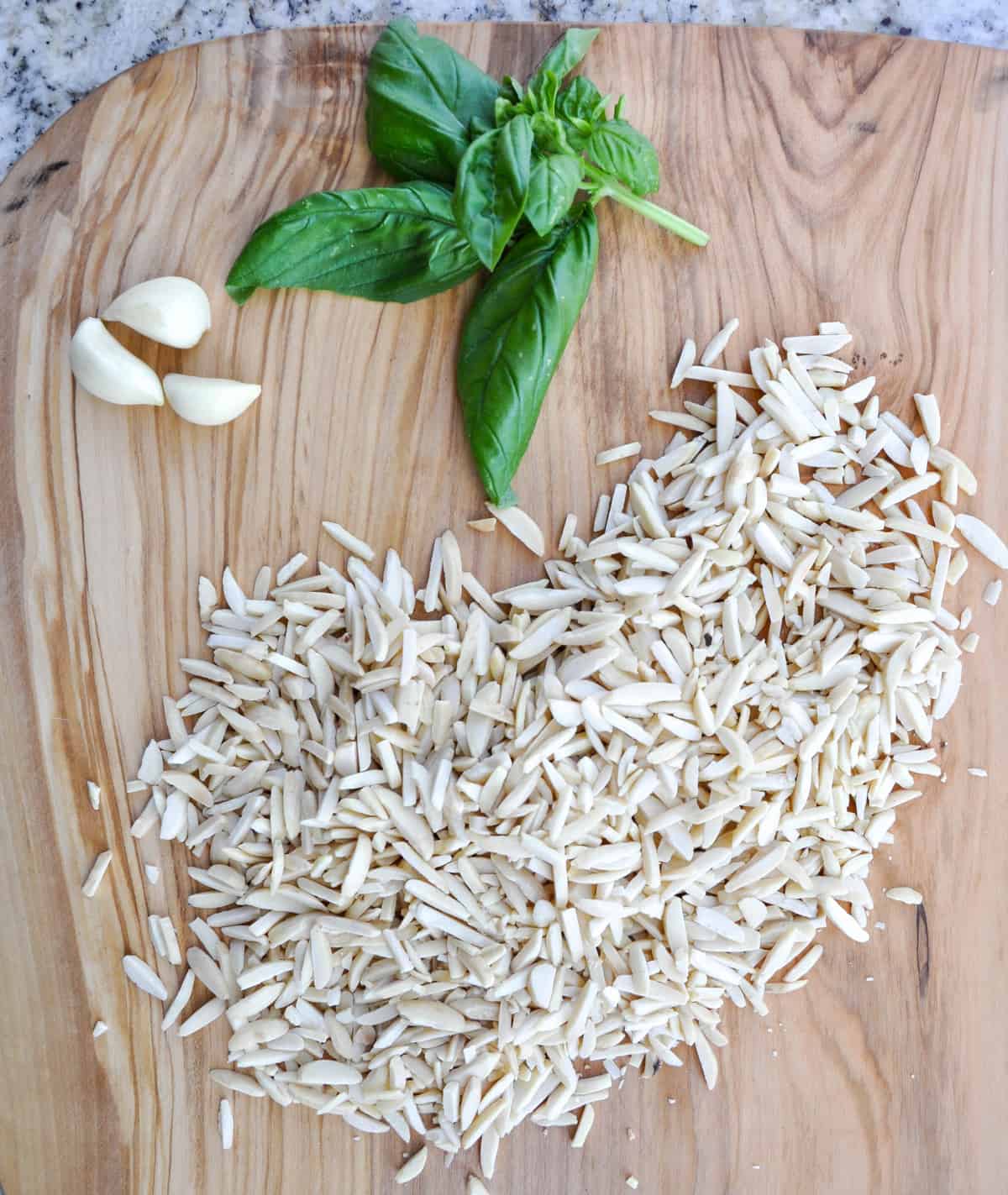 You might be asking why I used these slivered almonds from Diamond? One reason is they already have their skins removed and are broken down in size, which helps with the processing. Secondly, they are easy to toast if you prefer to toast them prior to making the aioli. I don't think it makes a huge difference, but if you prefer a nuttier taste, you could put them in a 350 degree oven for about 10 minutes before you process them.
I used the basil leaves from my garden, but you can purchase fresh, California basil at any store.
The Basil in this is Fabulous!
So, get out your crackers and dip away…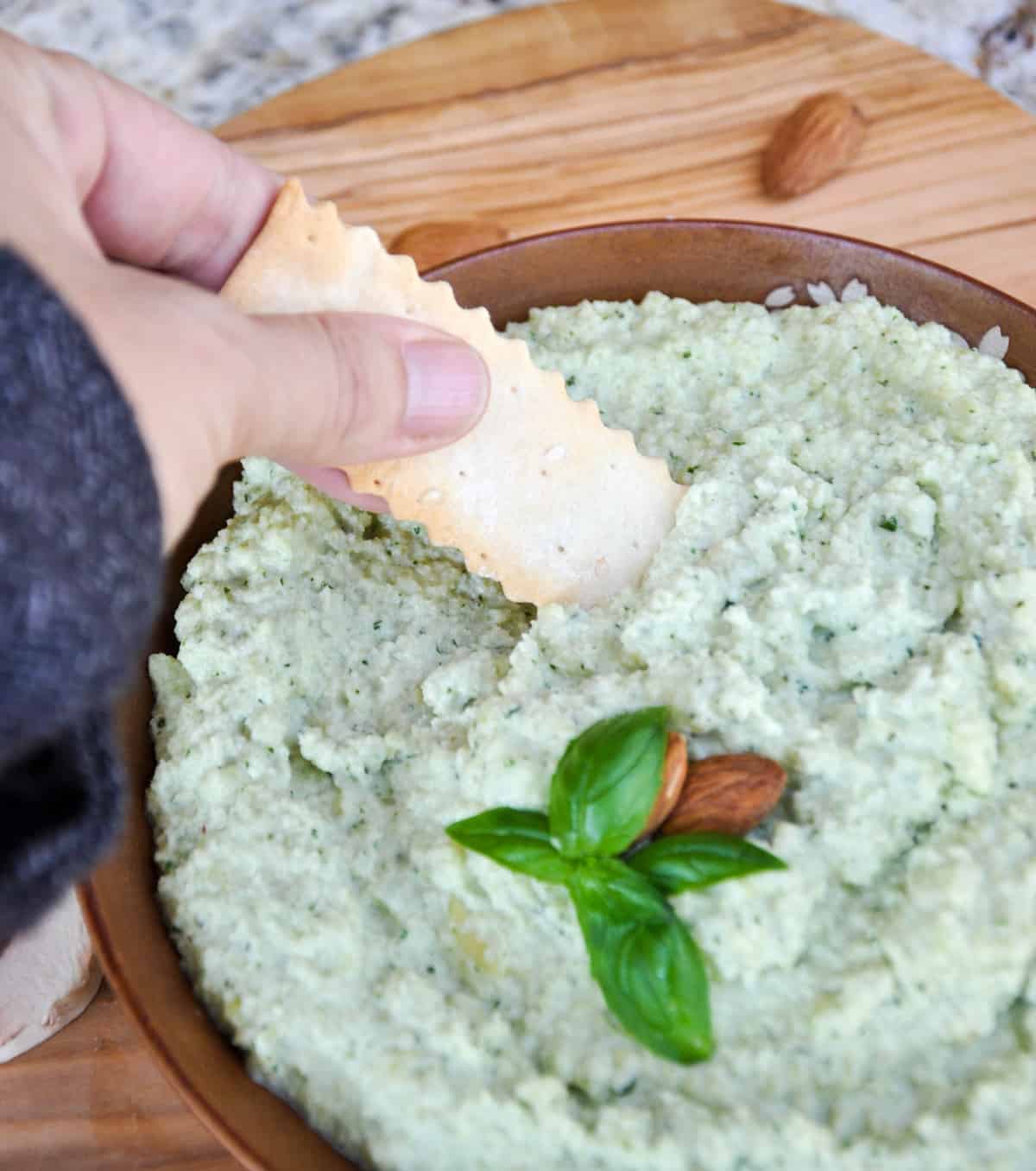 Or if you are so inclined, dunk your radish slice!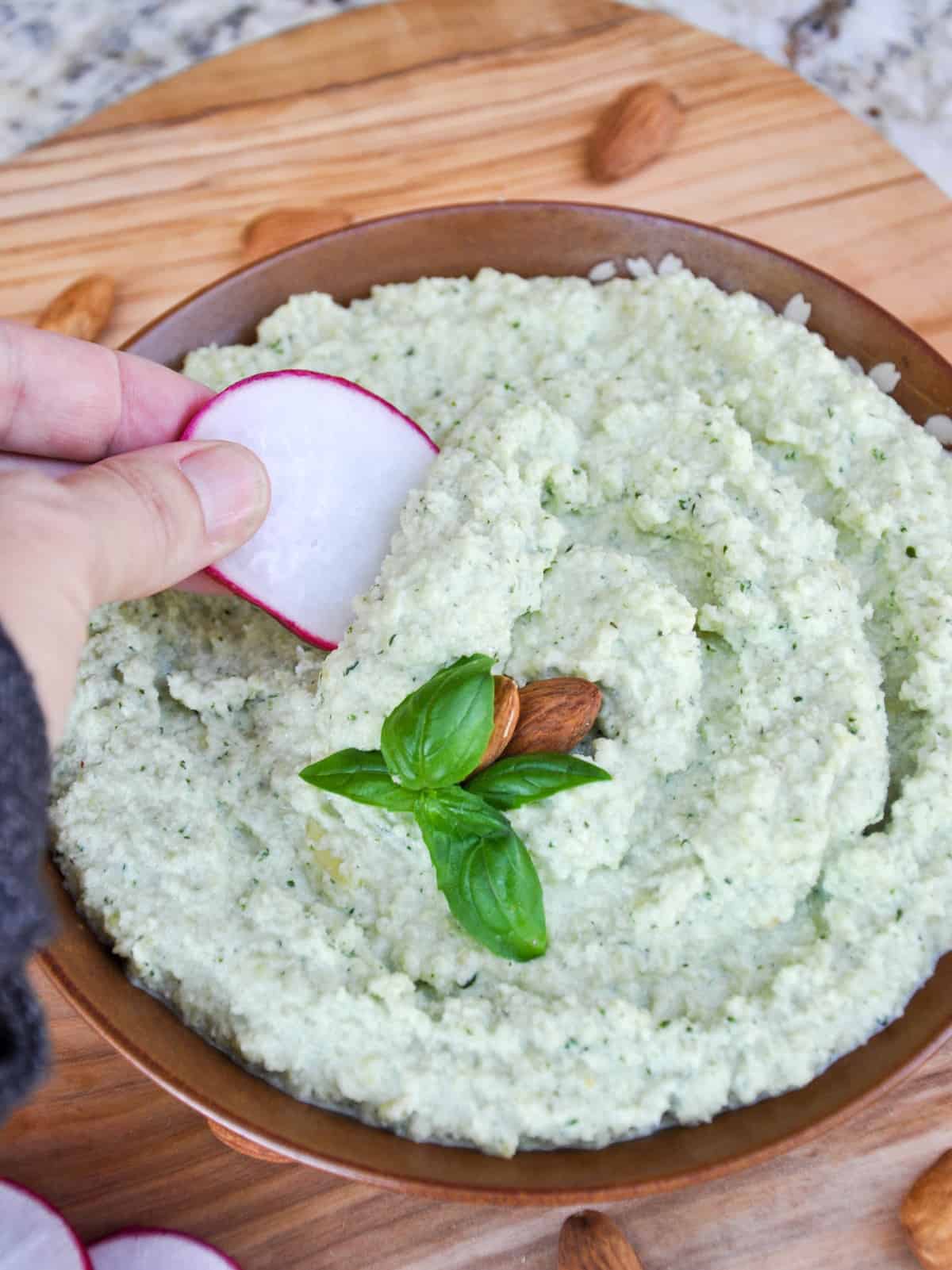 Whichever you choose, I'm SURE you will love it.
Here is the recipe for ya!
Almond Aioli with Basil
2016-10-11 14:15:26
Yields 2
Ingredients
8 oz. slivered almonds
3 cloves garlic
1/2 cup fresh basil leaves
Juice of 1/2 lemon (2T.)
1/4 cup olive oil
1 cup water
Salt
Instructions
Add all the ingredients into a food processor except for the water. Process on high, making sure to scrape the bowl down after a few seconds until the ingredients have come together.
Add the water, a quarter cup at a time, to the bill, as the processor is running. Continue until smooth.
Notes
Refrigerate for up to 4 days
Adapted from Inspiration
California Grown https://californiagrown.org/