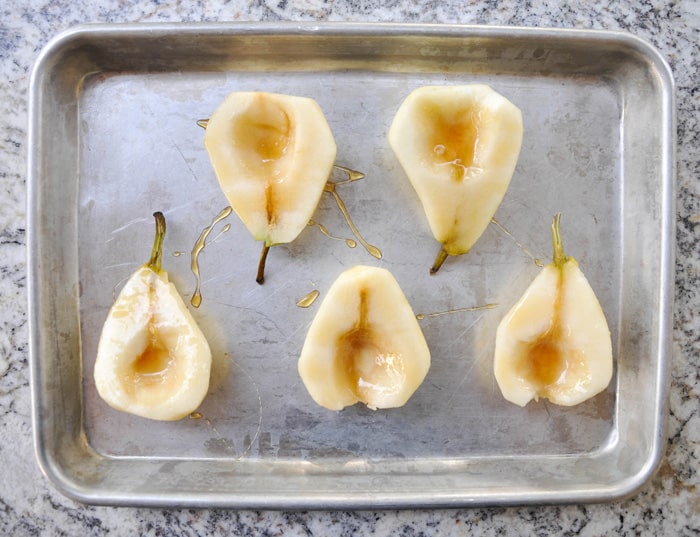 CA GROWN Blog
Discover. Learn. Connect.
Easy Bartlett Pear Puree
August 5, 2015
Eat the Season!
Sign Up For Weekly Recipes
« Back to Recipes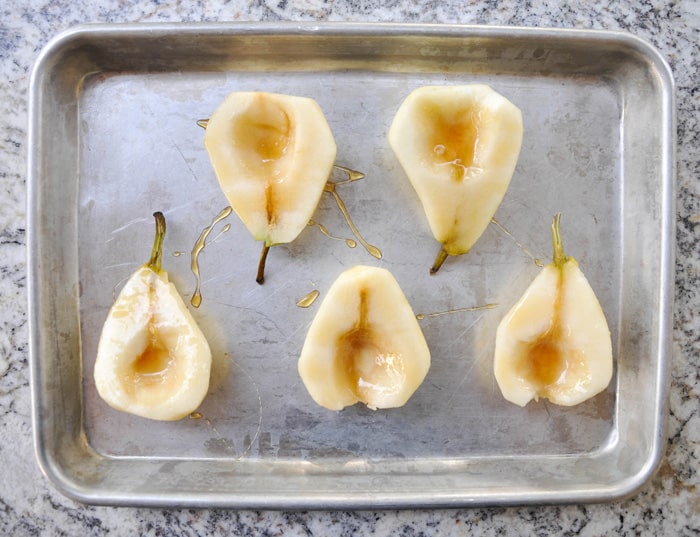 Easy Bartlett Pear Puree
This easy pear puree recipe makes the best of California Bartlett pears! Top yogurt, sweeten smoothies, in place of applesauce + more.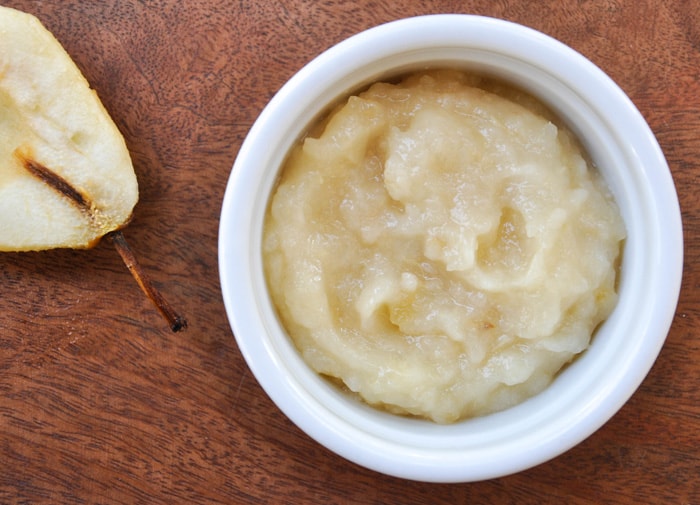 This recipe is perfect for our Bartlett Pear Martini, or for just a healthy snack!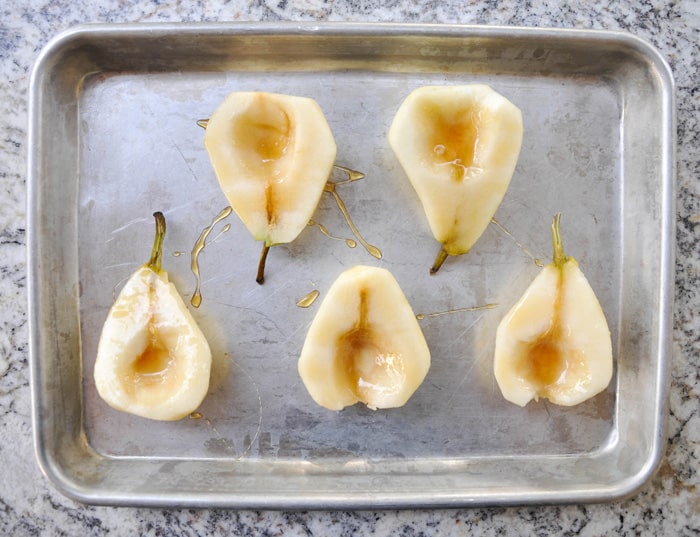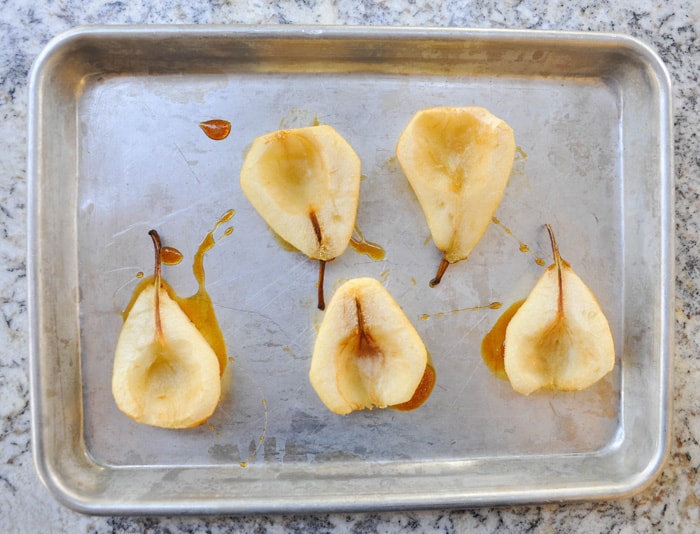 Peeled and drizzled with honey, these pears have a sweet, golden glow that brings out a wonderful flavor. The roasted pears are actually wonderful by themselves. Try one with ice cream and a sprinkle of cinnamon or cardamom. But you'll want to make sure you roast enough for plenty of pear puree too!
Here's the recipe for easy pear puree! Check all our best California pear recipes here!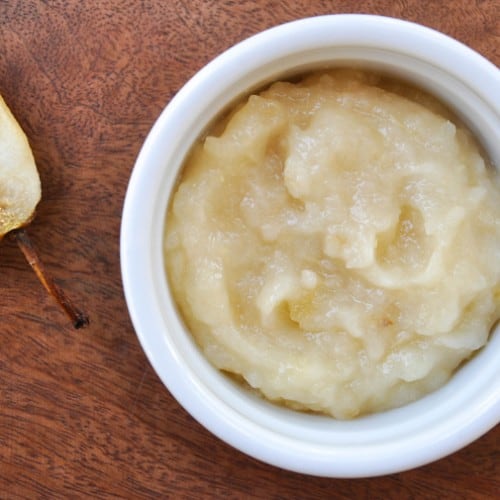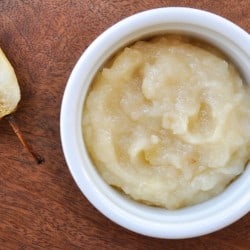 Easy Pear Puree
This easy pear puree recipe makes the best of California Barlett pears!
Ingredients
3 Bartlett pears
2-3 TBSP Honey
Instructions
Peel, halve and core the pears

Place on a baking sheet and drizzle with honey

Bake at 350 degrees F for 30-40 minutes, or until softened

Allow to cool. Remove stems and puree in a food processor until smooth
Notes
You can add a splash of water to thin out a bit
You can add a pinch of sugar or a bit more honey if desired, for added sweetness
Nutrition
Calories: 58kcalCarbohydrates: 14gProtein: 0.3gFat: 0.1gSodium: 1mgPotassium: 70mgFiber: 2gSugar: 11gVitamin A: 19IUVitamin C: 3mgCalcium: 6mgIron: 0.1mg
Want more pear goodness? Of course you do.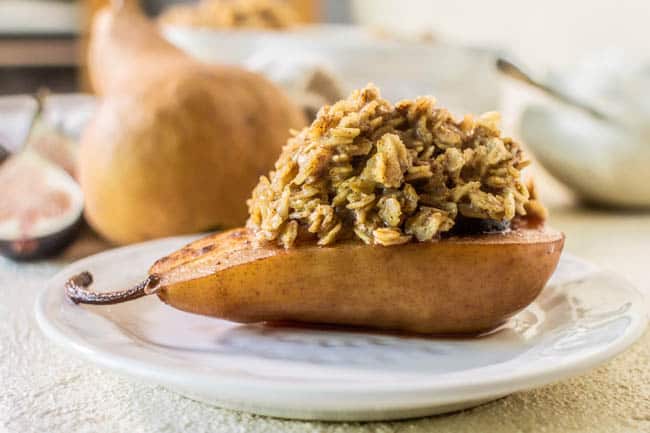 Get ready to really wow your family with this recipe for Baked Oatmeal and Fig Stuffed Pears. These tender baked pears have a surprise hidden underneath the baked oatmeal top, a perfectly roasted fig half!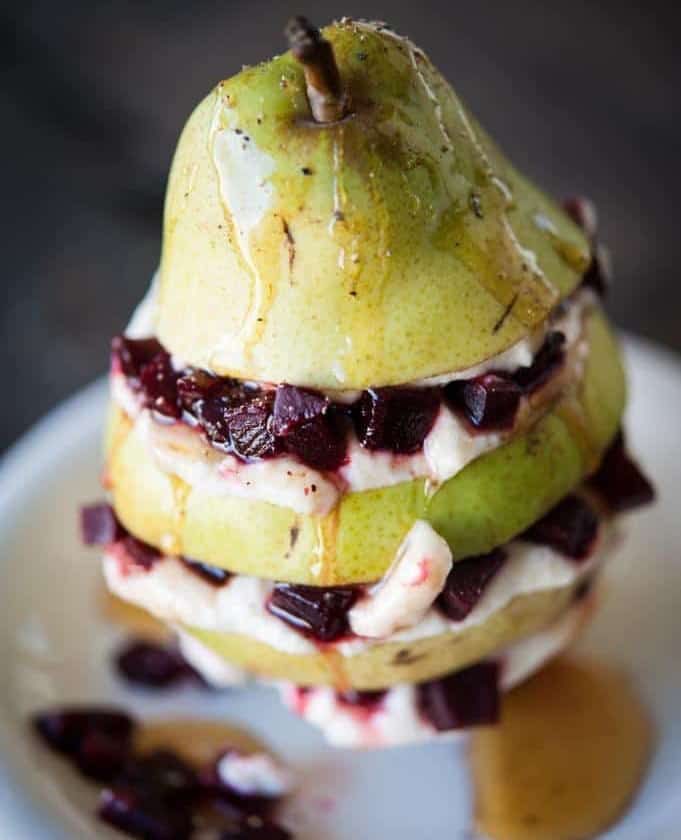 This impressive first course brings all the drama to your dinner table. Whether you choose to serve them on individual salad plates or arrange them artfully on a platter, our friend KC's Pear and Beet Salad is sure to be the star of the show.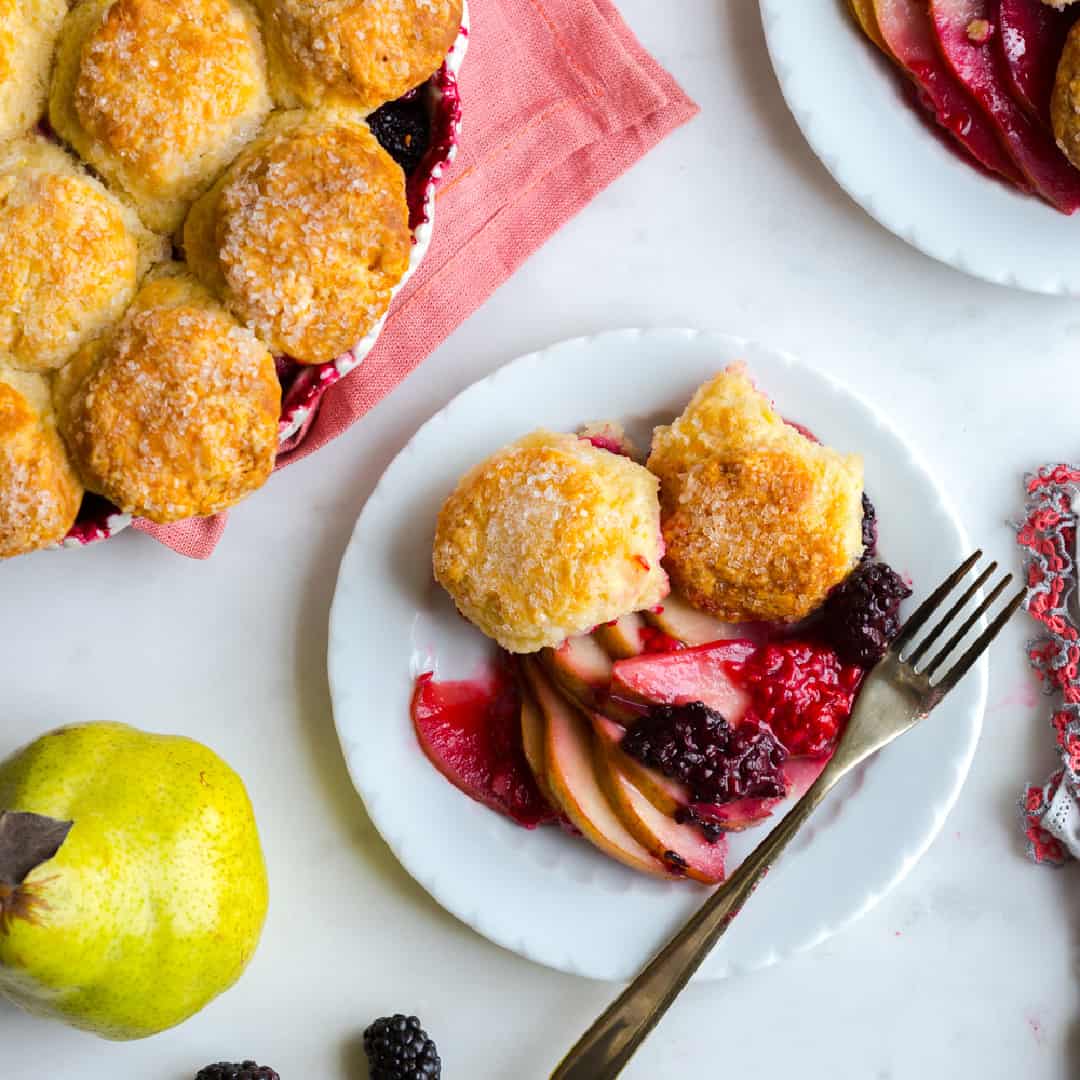 When Gold Rush era settlers flocked to the state in the mid-1800's, they brought many different types of fruit trees along with them, including Bartlett pears. They soon discovered that pears flourished in California's fertile soil. In fact, a quarter of all pears grown in the United States come from the Golden State. These sweet summer pears are the perfect match for juicy, tart berries in this Berry Pear Cobbler from our friend Becky Sue at Baking the Goods.