California Grown Pears Recipes to Try!
The ancient Greek poet Homer declared that "pears are a gift from the gods", and we couldn't agree more. Throughout history, pears have been adored by diverse peoples and cultures. Pear trees produce sweet, tender fruit for an average of 50-70 years, some continuing to bear fruit for over a century. For this reason, pears often appear as a symbol of immortality in Chinese mythology. In Europe, pears were prized for their beauty. They were often the subject of still life paintings and a delicacy appearing in royal courts throughout the continent.
When French and European settlers arrived in the Americas in the 17th century, they brought their beloved pear starts along with them. By 1849, Barlett pears had made their way across the country to California. Today, Bartlett pears account for over seventy five percent of all of pears grown in California. Other varieties grown in the Golden State include Bosc, Seckel, Comice, Red Pear, French Butter, Golden Russet, and Forelle. Each individual variety displays differences in appearance, flavor and texture.
We're excited to share some of our favorite ways to enjoy California grown pears. Whether you're a fan of sorbets or salads, cocktails or crumbles, we've got you covered with these ravishing recipes! Enjoy!
Pear Galette
This rustic Pear Galette is the perfect way to enjoy California grown pears. Our friend, Rachel, uses frozen puff pastry, so this elegant dessert can be prepped in a matter of minutes! We won't tell if you don't!
Pear Rosé Sorbet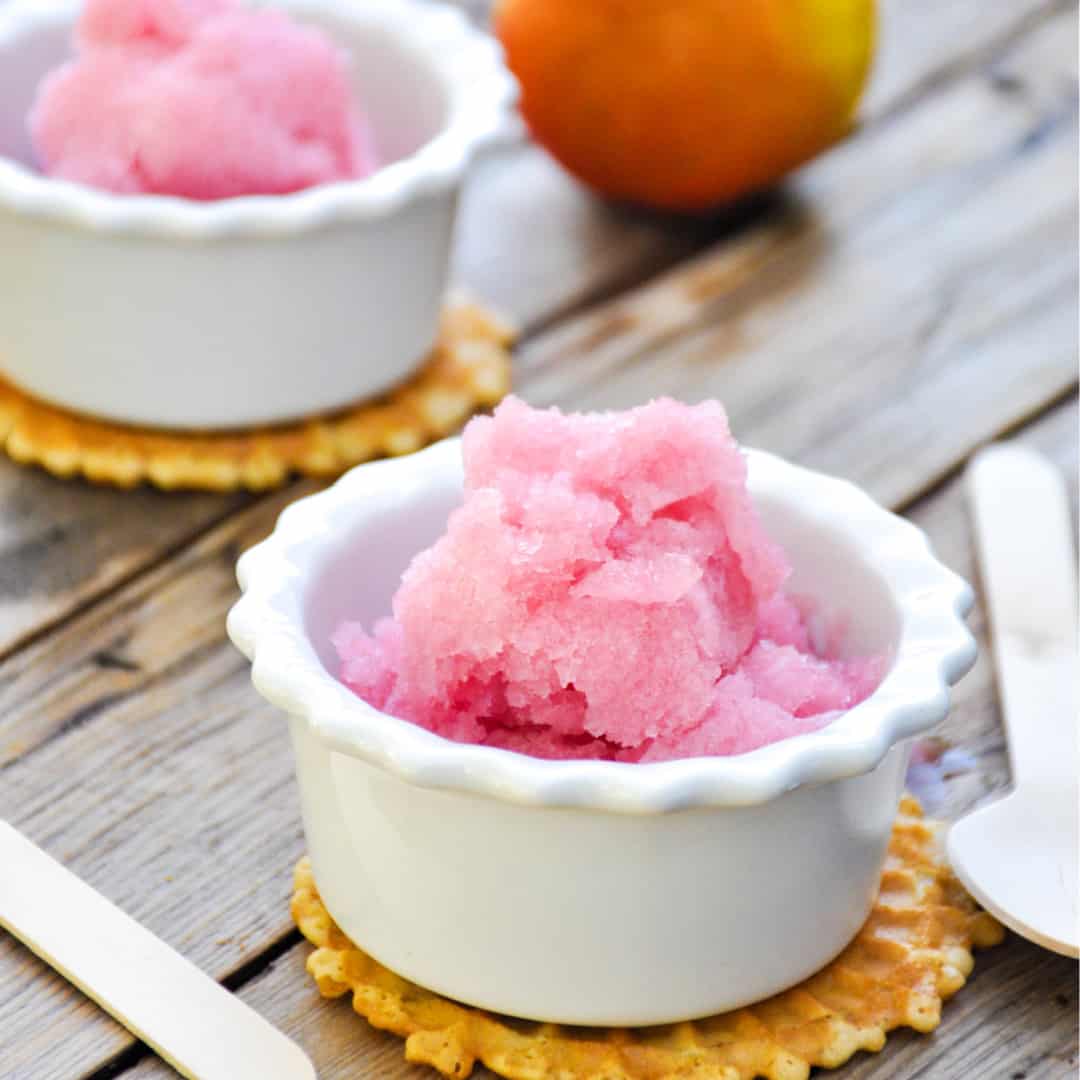 Rosé all the way! Since pears are harvested from late June through September, this Pear Rosé Sorbet is in season all summer long.
Vanilla Pear Margaritas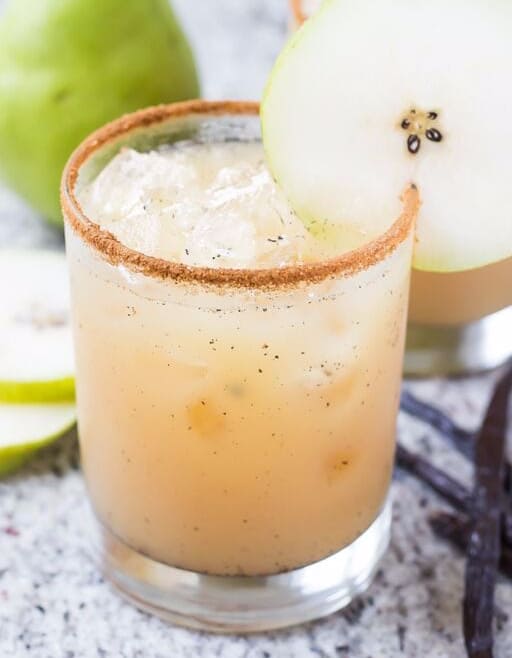 Did you know that pears are one of the few fruits that are picked before they've ripened? Pears ripen from the inside out. If left on the tree to fully ripen, they would become mushy. To avoid this unwanted outcome, pears are harvested when they are fully formed, and then allowed to ripen. Once they're ripe, they'll last about five days in the fridge. That gives you plenty of time to mix up a batch of Vanilla Pear Margaritas!
Salted Honey Pear Crostata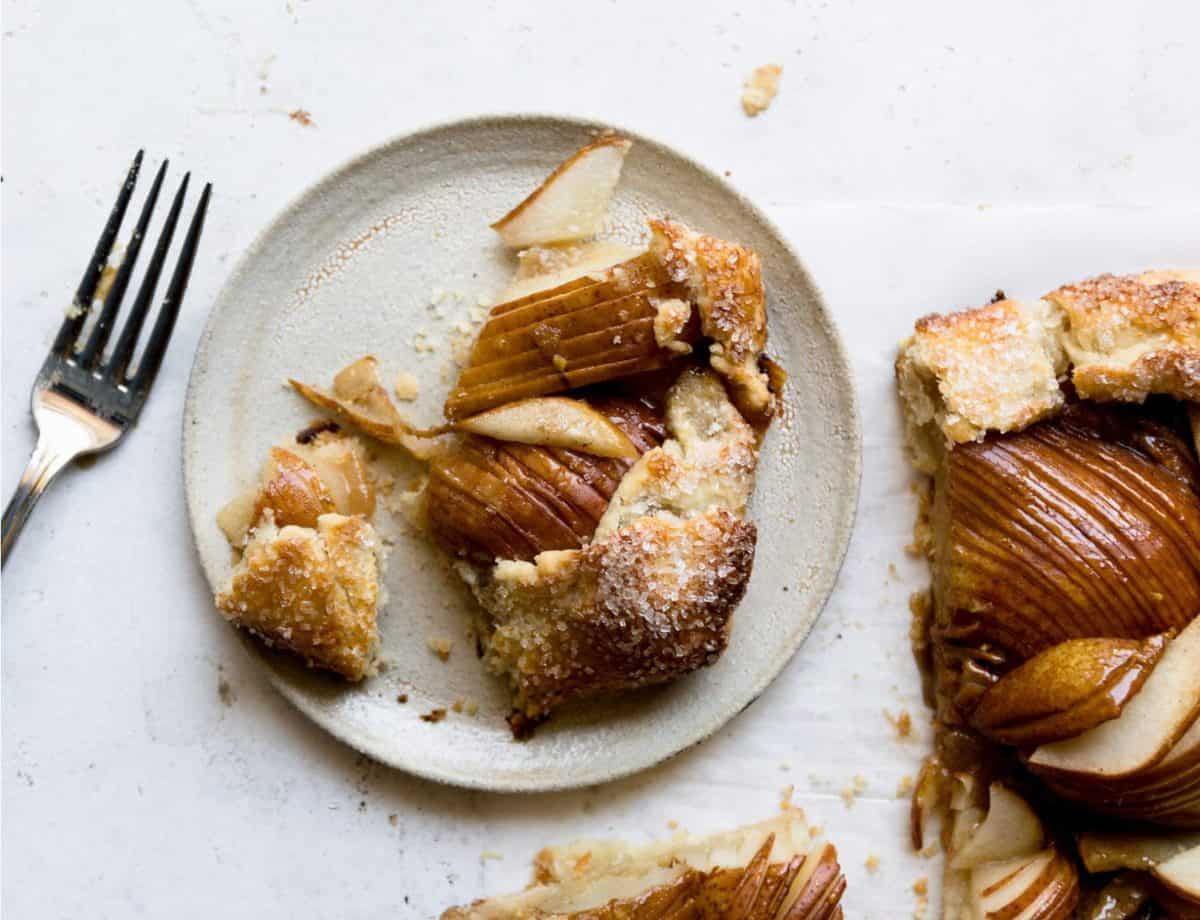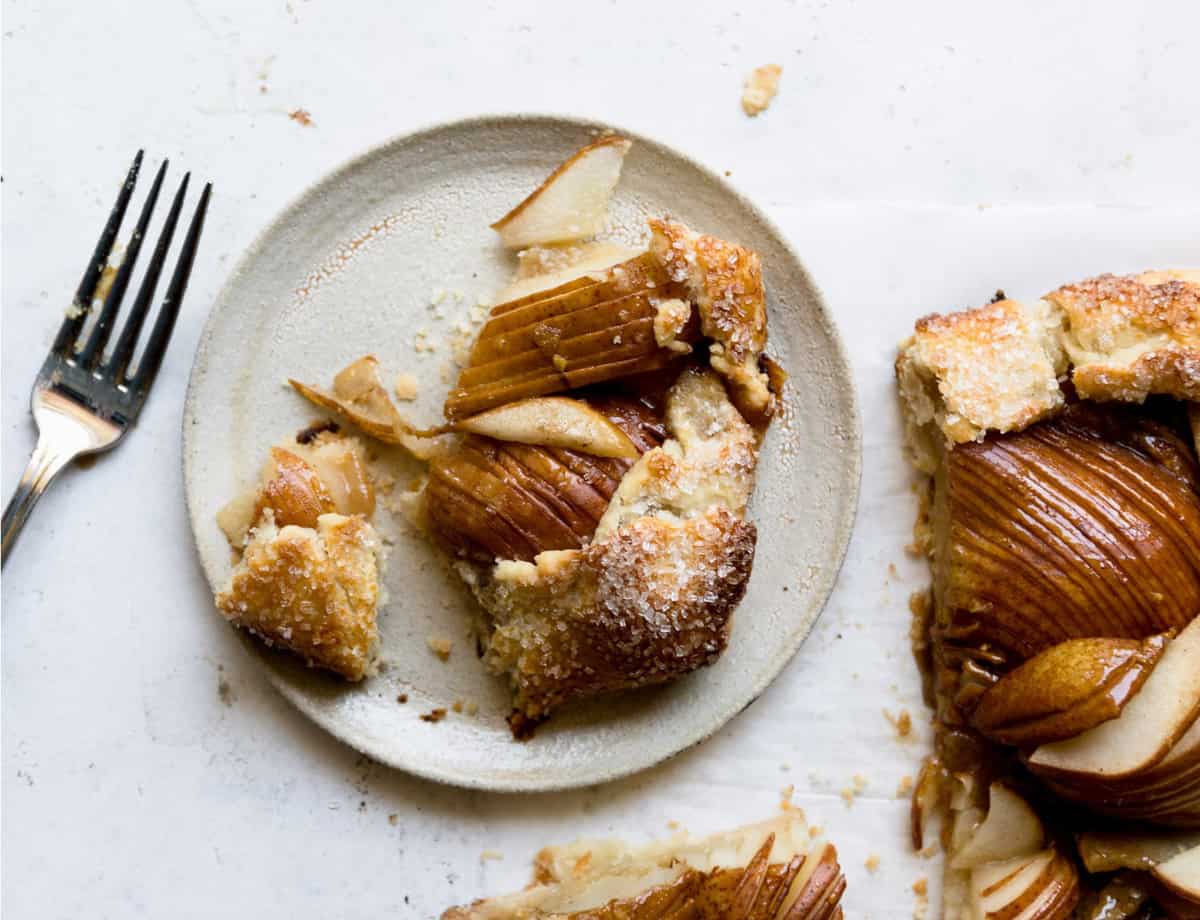 Salted honey caramel and fresh ginger complement the subtle sweetness of California Grown pears in this gorgeous crostata. Rebecca from Displaced Housewife is the mastermind behind this dreamy dessert.
Berry Pear Cobbler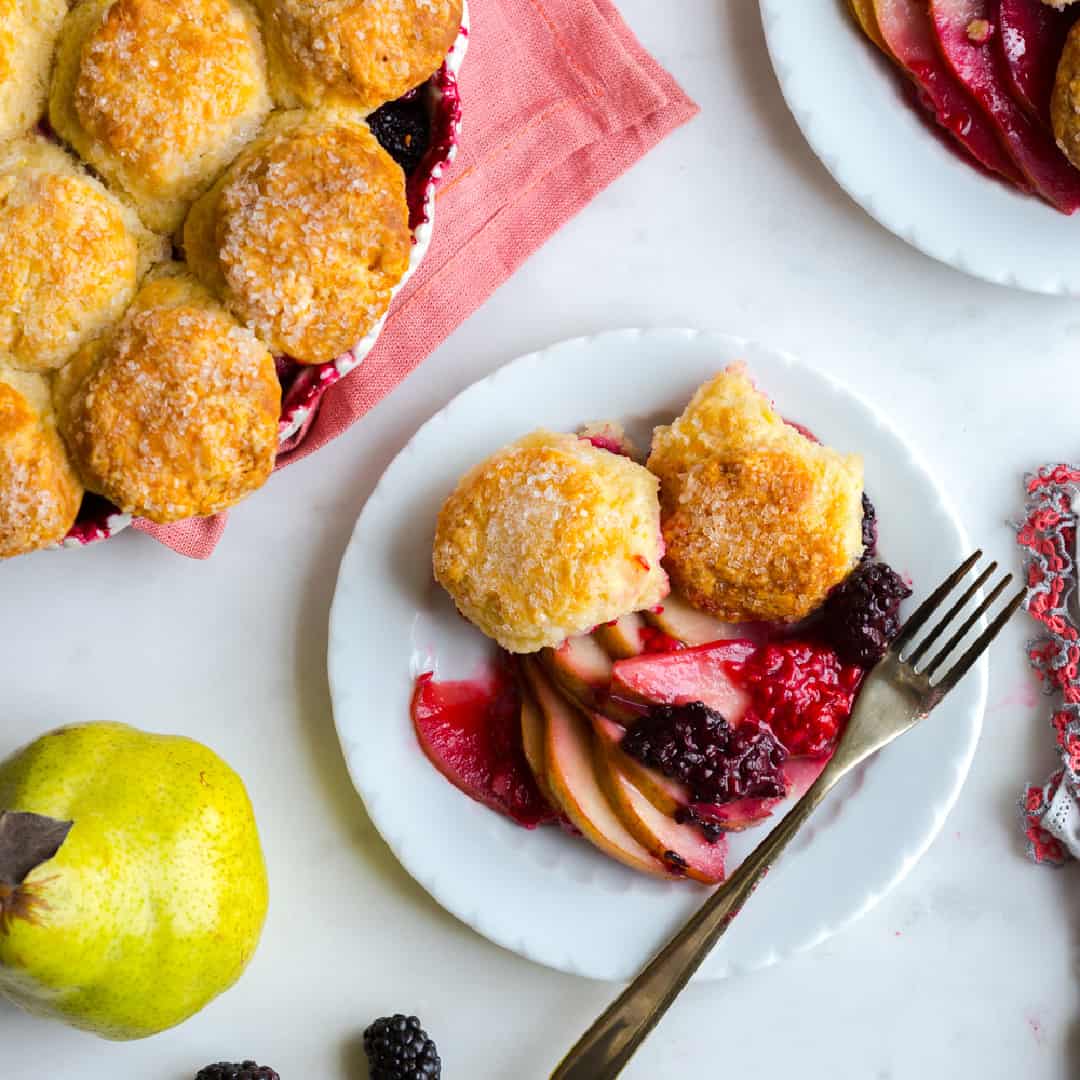 When Gold Rush era settlers flocked to the state in the mid-1800's, they brought many different types of fruit trees along with them, including Bartlett pears. They soon discovered that pears flourished in California's fertile soil. In fact, a quarter of all pears grown in the United States come from the Golden State. These sweet summer pears are the perfect match for juicy, tart berries in this Berry Pear Cobbler from our friend Becky Sue at Baking the Goods.
Ginger Pear Clafoutis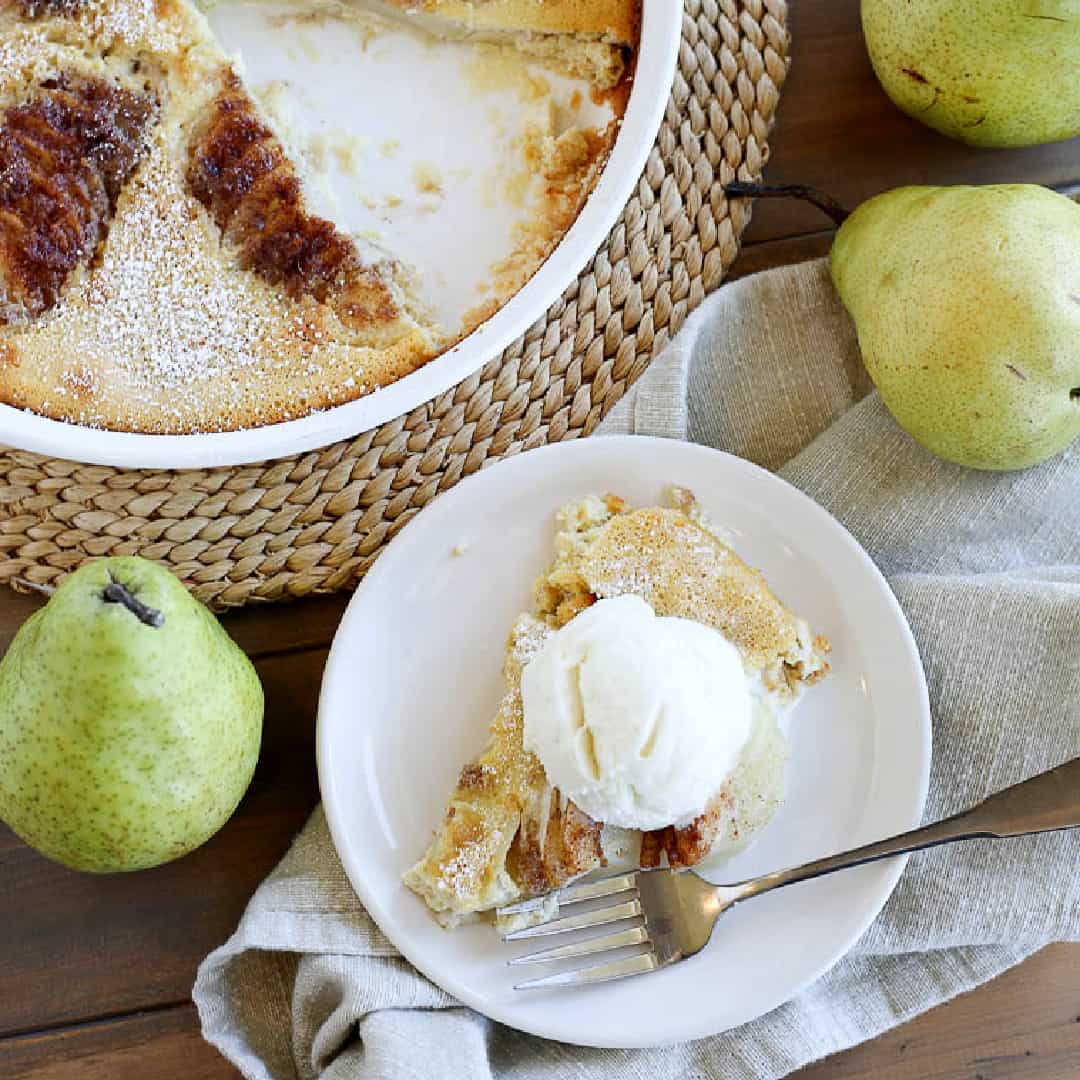 Anyone else drooling over this Ginger Pear Clafoutis? Tender, ripe pairs are baked in a creamy custard and then drizzled with a ginger glaze. Serving this elegant dessert á la mode is optional but highly recommended.
Pear and Roasted Beet Salad with Honey Vinaigrette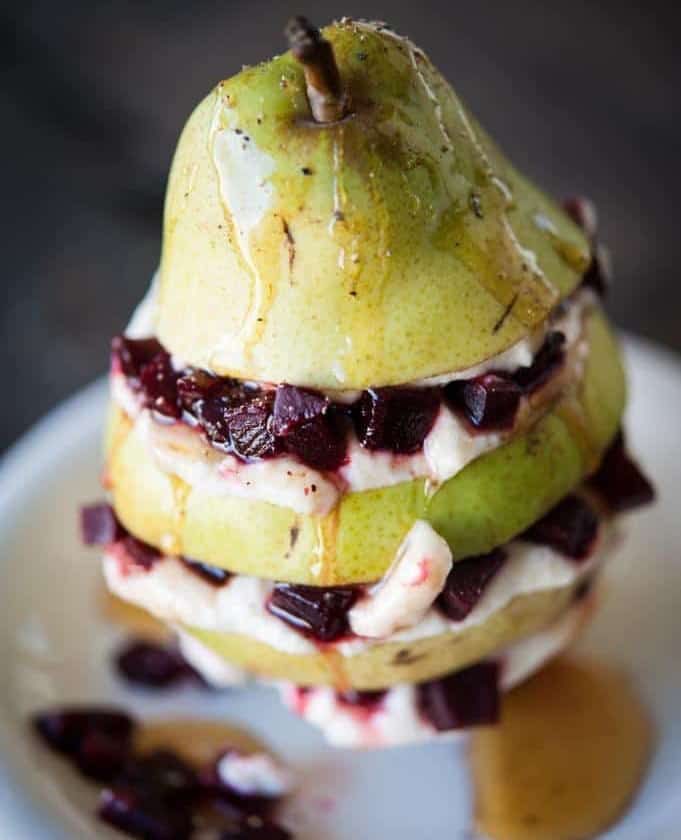 This impressive first course brings all the drama to your dinner table. Whether you choose to serve them on individual salad plates or arrange them artfully on a platter, our friend KC's Pear and Beet Salad is sure to be the star of the show.
Roasted Pear Martini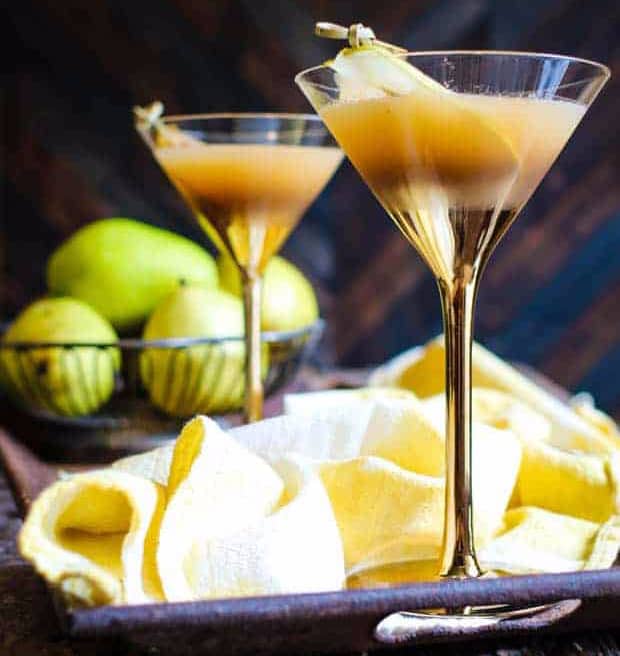 Sorry, pumpkin spice lattes. Meg's Roasted Pear Martinis are our new fall favorite.
Roasted Pear Gorgonzola Salad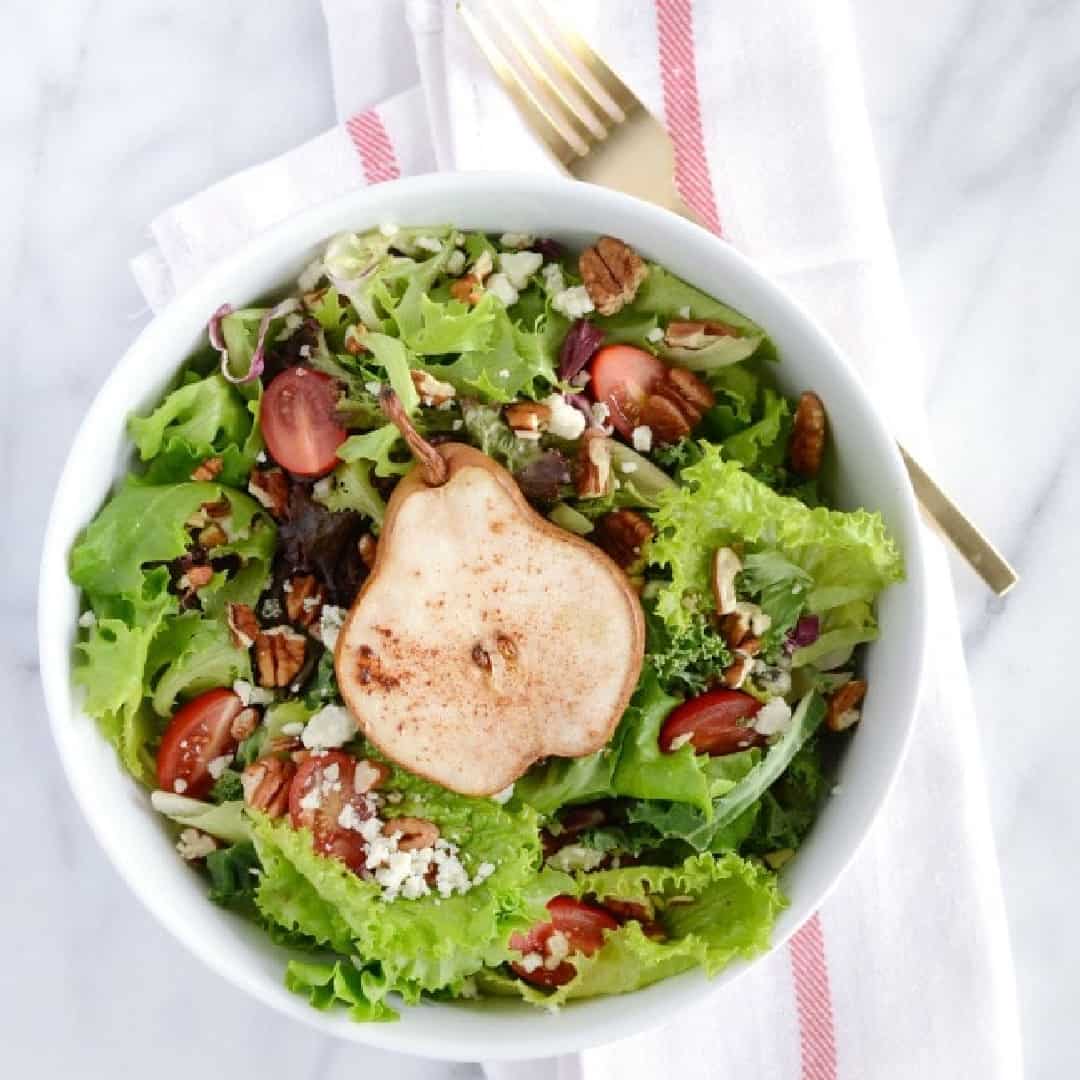 Want to create the perfect salad? Be sure to include something creamy, something crunchy, and (of course) loads of California grown goodness. This Roasted Pear Gorgonzola Salad by Best Friends for Frosting checks all the right boxes!
Gluten Free Dark Chocolate Pear Scones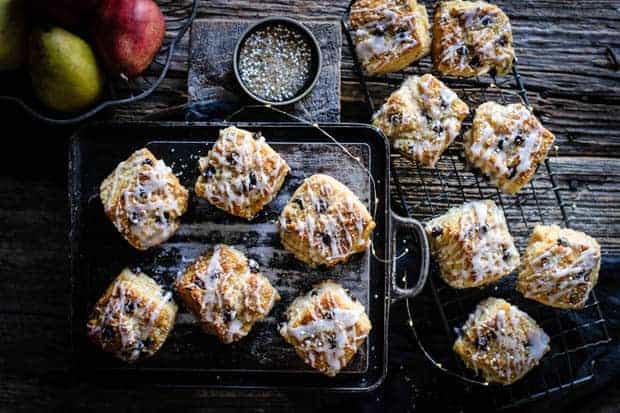 Scones are traditionally served with afternoon tea, but we think these Gluten-Free Dark Chocolate Pear Scones from This Mess is Ours would pair perfectly with our morning cup of coffee. Chocolate for breakfast? Why not!
Pear Halloumi Skewers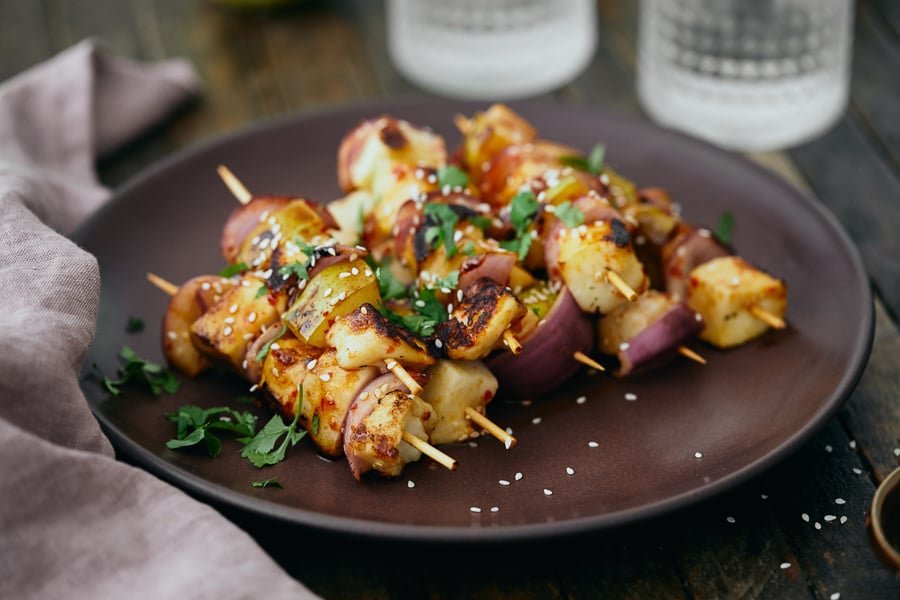 If you haven't tried grilled fruit before, you're totally missing out. Serve these Grilled Pear and Halloumi Skewers with spicy sweet chili garlic sauce for an irresistible appetizer.
Pear and Fig Panini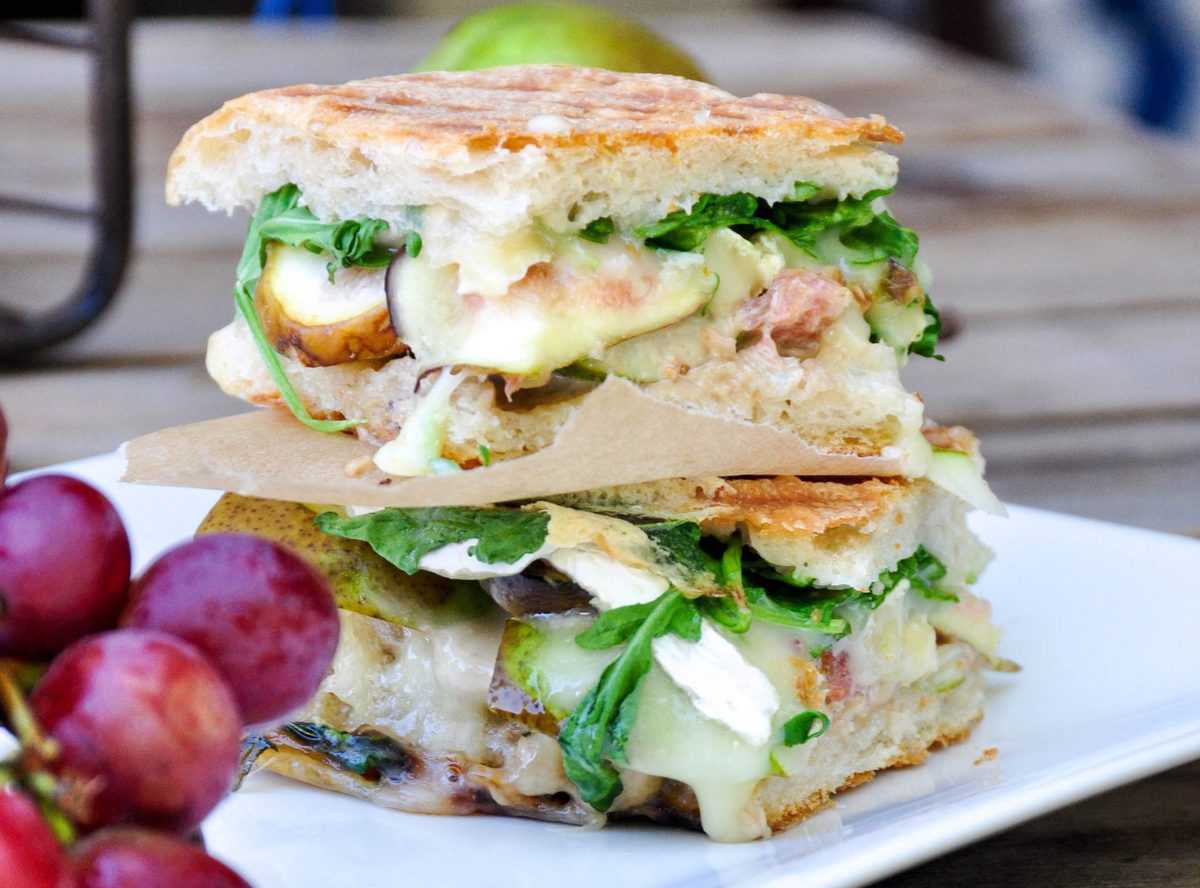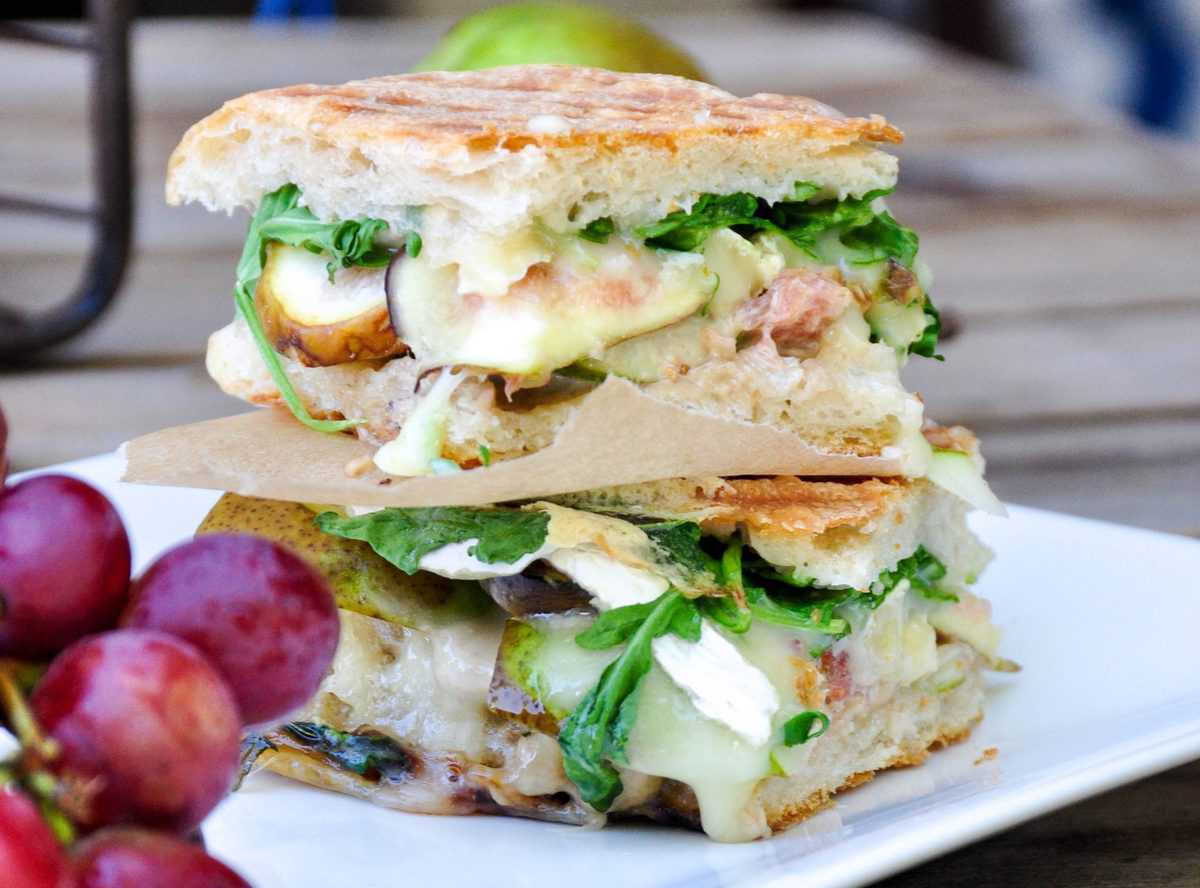 Have you ever tried adding thinly sliced pears to your sandwich? If not, what are you waiting for. Creamy brie and spicy arugula complement Bartlett pears and fresh figs beautifully in this vegetarian Pear and Fig Panini.
Harvest Buddha Bowl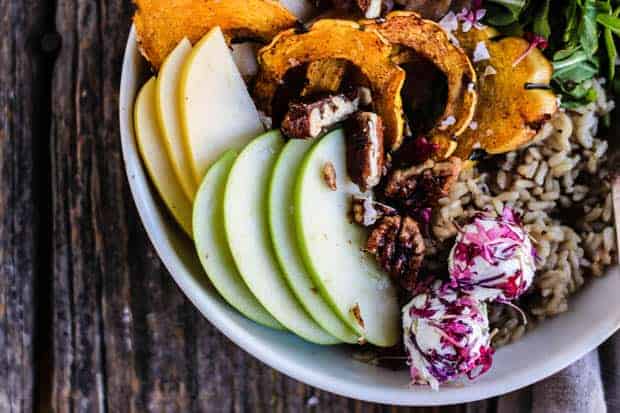 This Harvest Buddha Bowl from This Mess is Ours is a healthy, satisfying meal. This meal's appeal relies on using simple, fresh ingredients, so you'll want to use perfectly ripened pears. Color is not always an indicator that the pear has fully ripened. Instead, press gently on the neck of the fruit. If it gives slightly, it's ready to use!
We hope you've enjoyed our pear recipe round up! Have you discovered any new ways to enjoy California Grown pears? Share your ideas on social and be sure to use #CAGROWN!