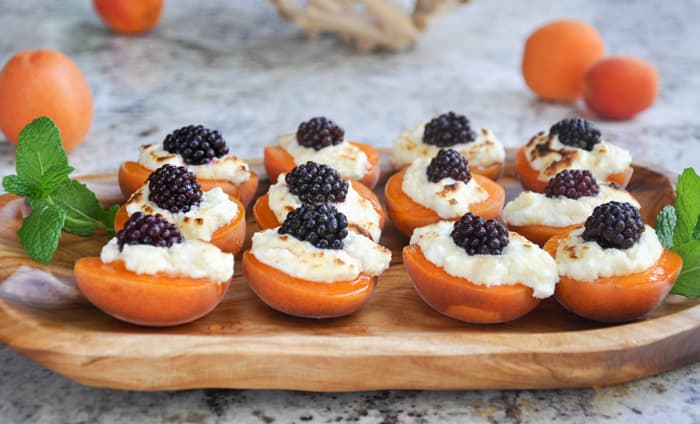 CA GROWN Blog
Discover. Learn. Connect.
Apricot Blackberry Jewels
July 29, 2015
Eat the Season!
Sign Up For Weekly Recipes
« Back to Recipes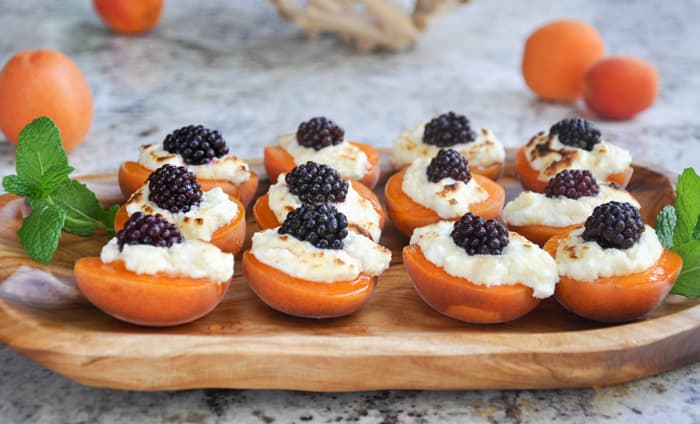 Apricot Blackberry Jewels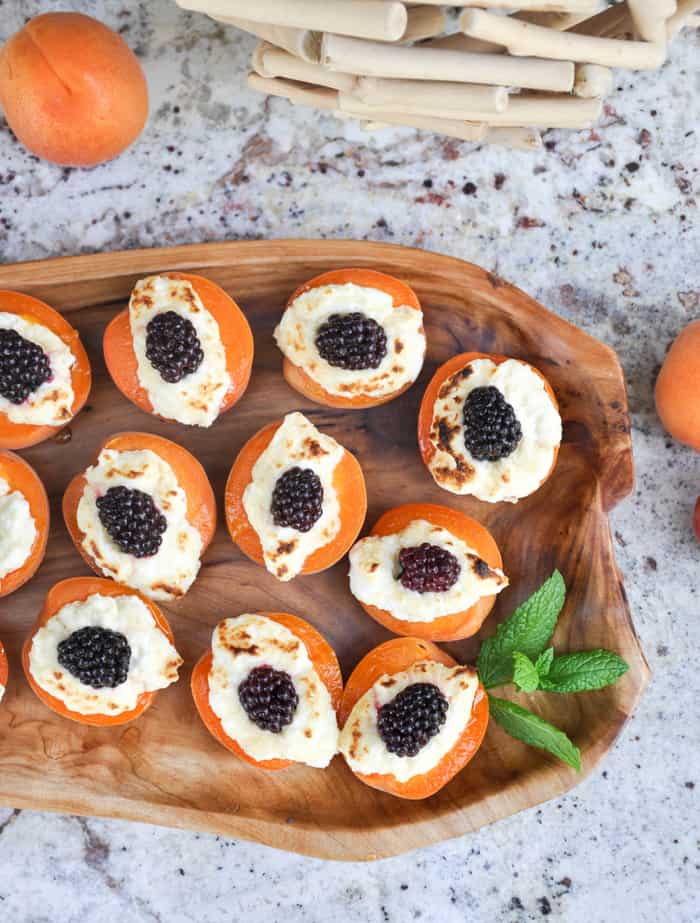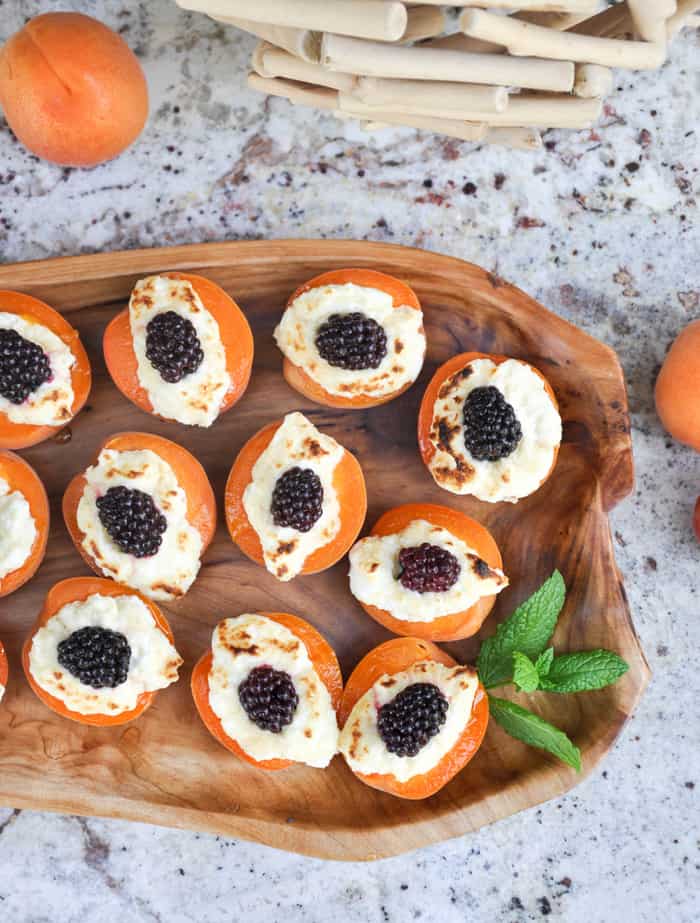 Jewels, gems, nuggets…whatever you want to call them, these magnificent deconstructed crustless hand tarts are possibly the best dessert you could make all summer. And I don't have to tell you how ripe and fresh California apricots and blackberries are now, right? That's a given.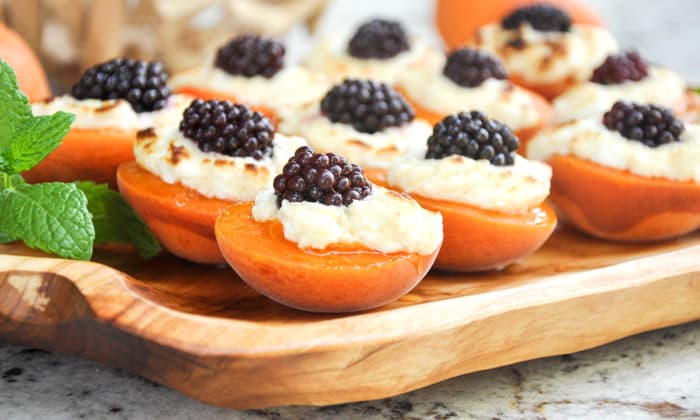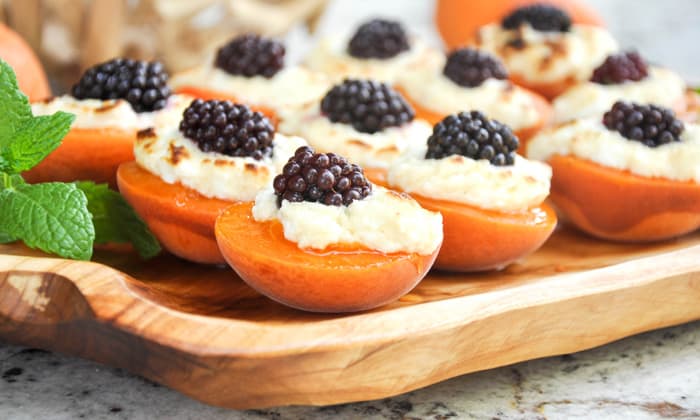 Fresh blackberries, nestled into a fluffy bed of sweet cream cheese all atop a luscious apricot. Your guests' knees will be weak. Trust me.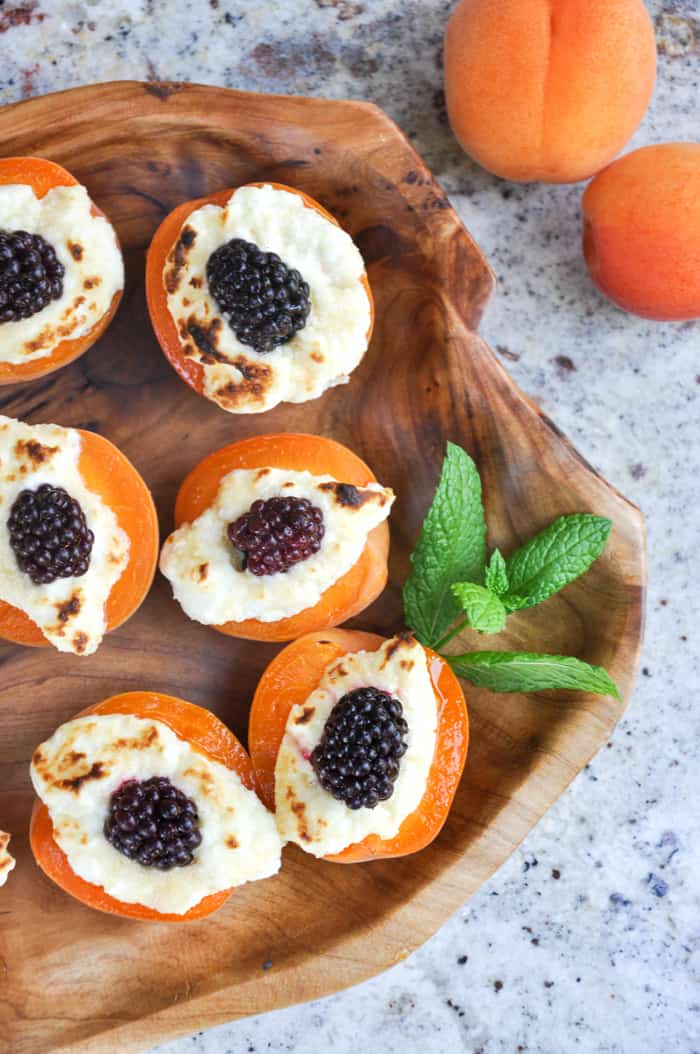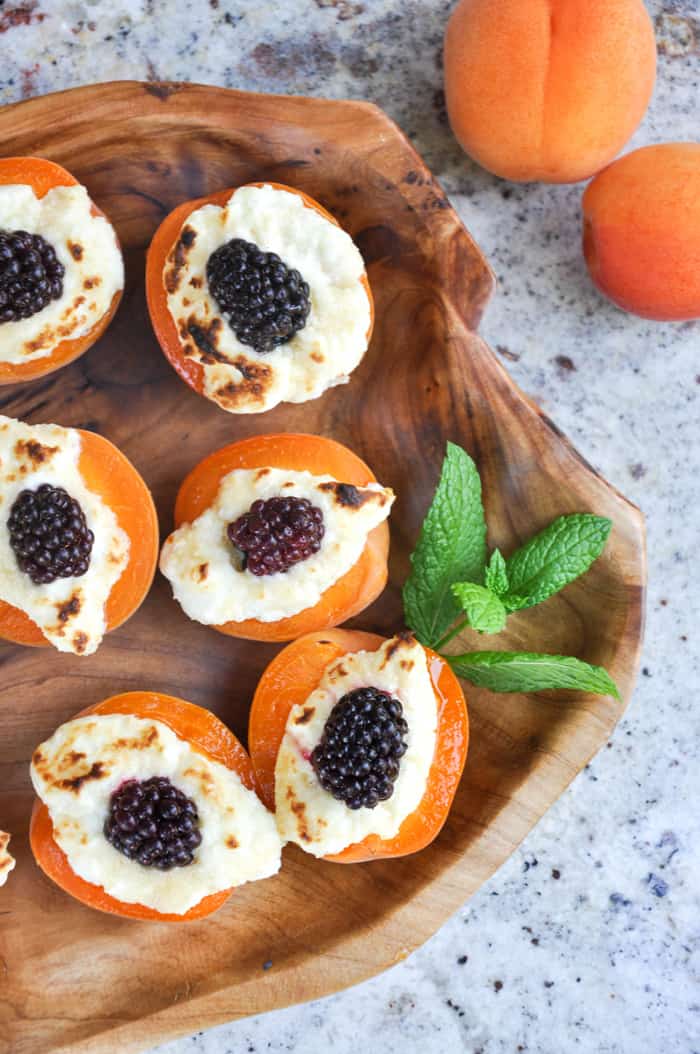 Not only is this a delicious dessert, it is beautiful to admire visually and even more rewarding to serve. And guess what?
It takes less than 10 minutes to prepare and serve!
Let's get to it…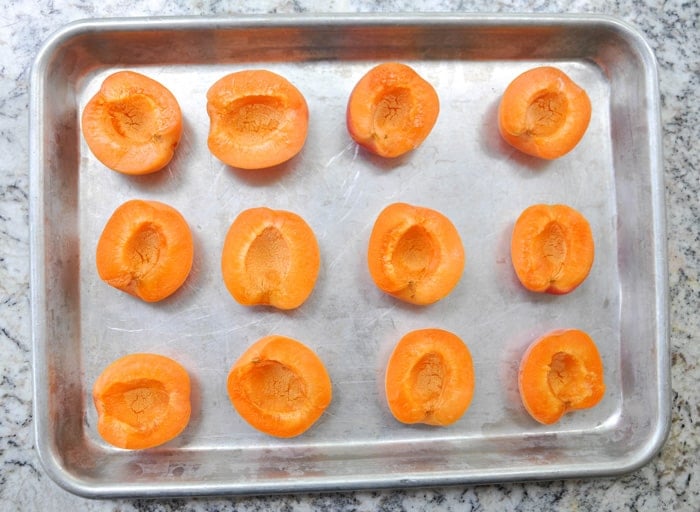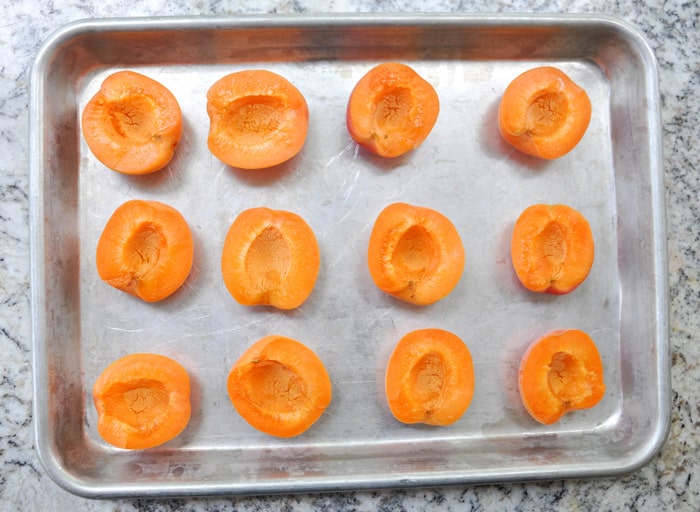 Start by halving your apricots and removing the pit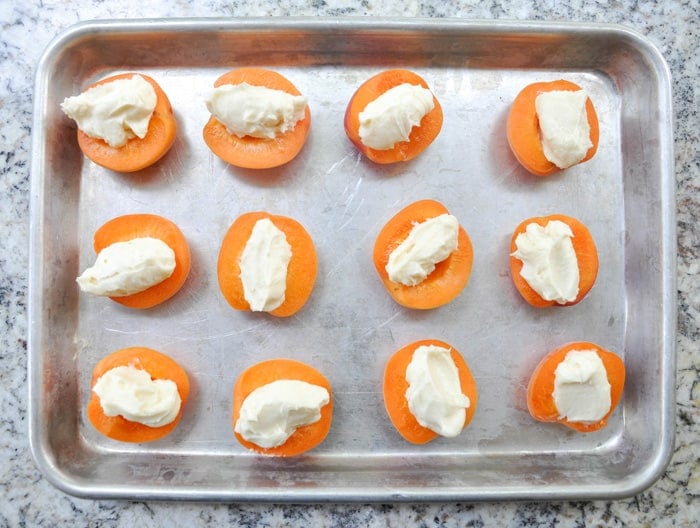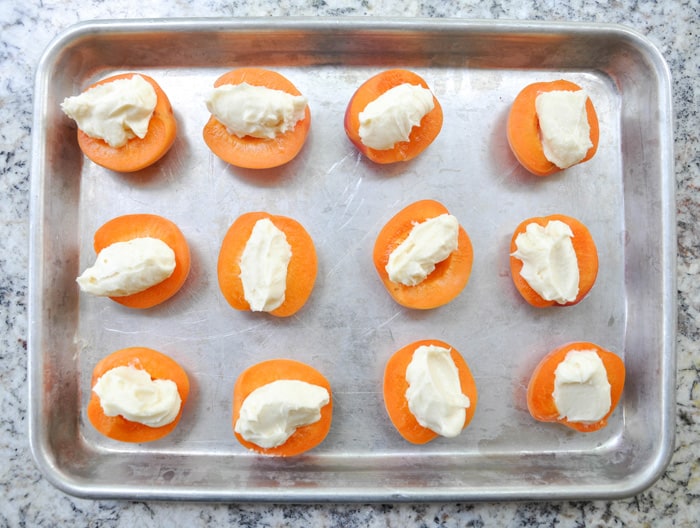 Add a dollop of whipped cream cheese (I use the pre-whipped version)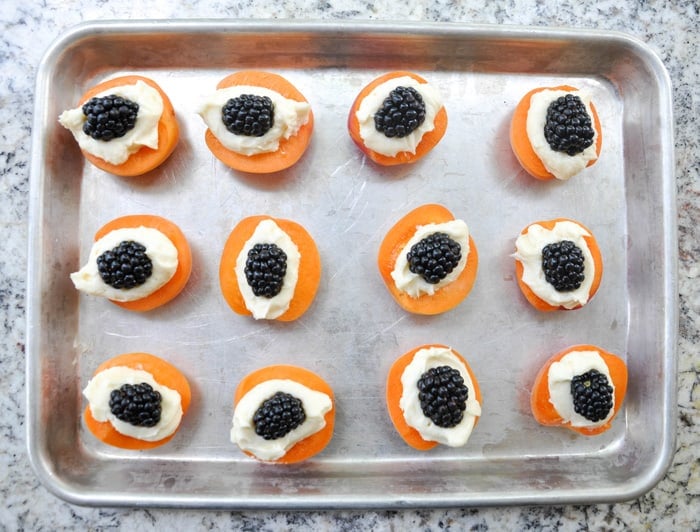 Gently press a blackberry right on top of the cream cheese
Drizzle honey over each jewel to let it glisten. Pop under the broiler to toast up a bit and voila…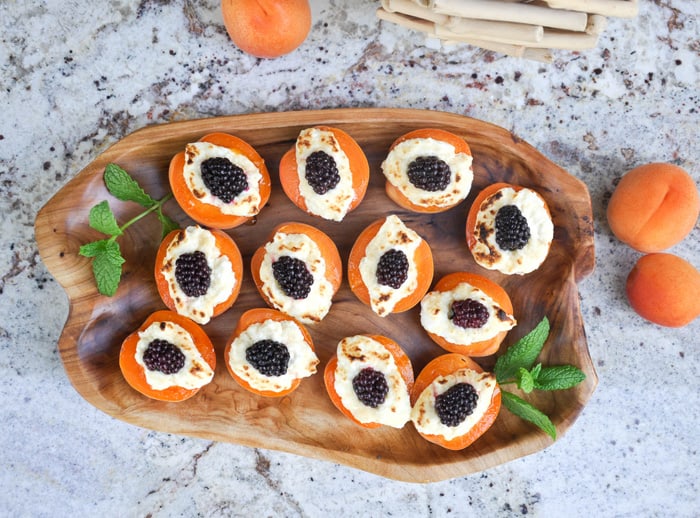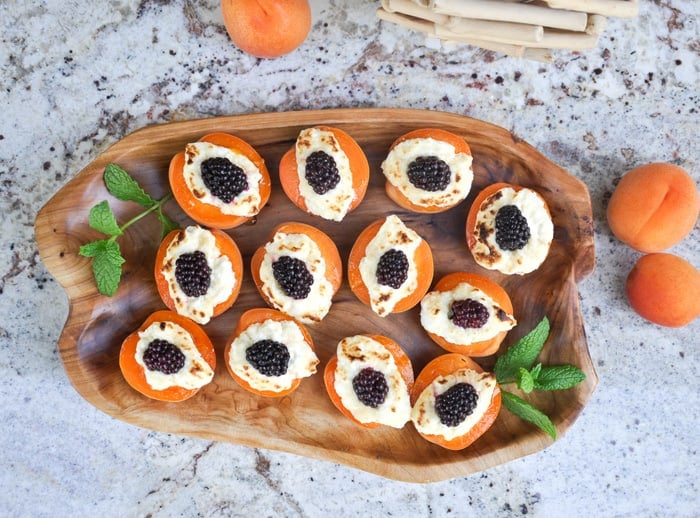 Delightful, flavorful, show stopping treats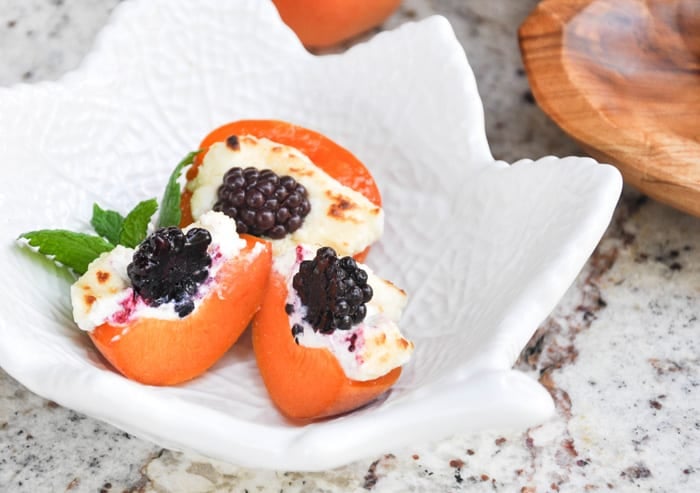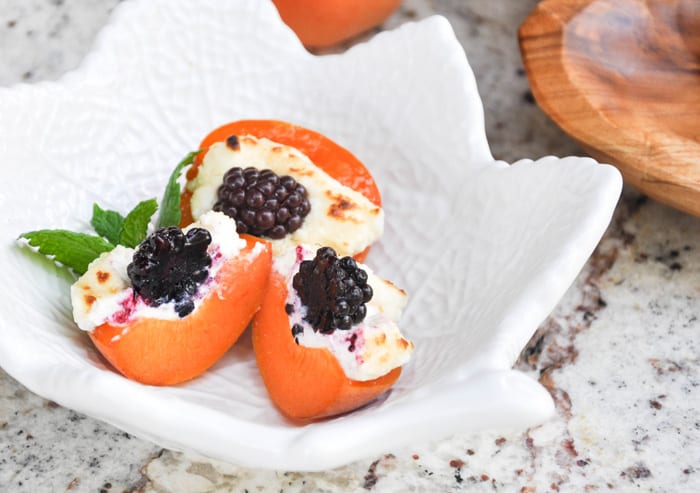 You can pick them up right off the platter with your hand and eat them, or serve two jewels together in a dish!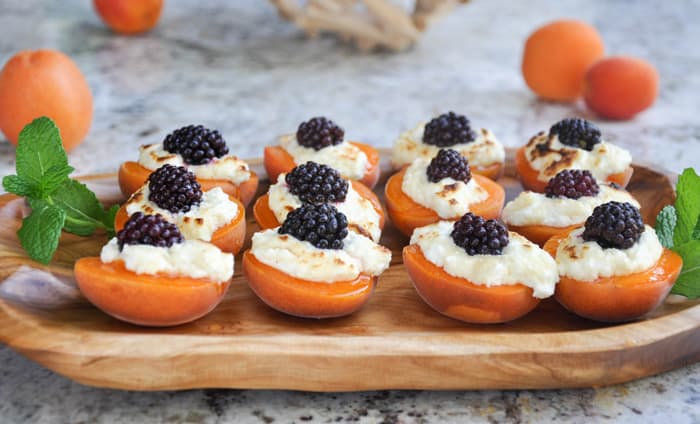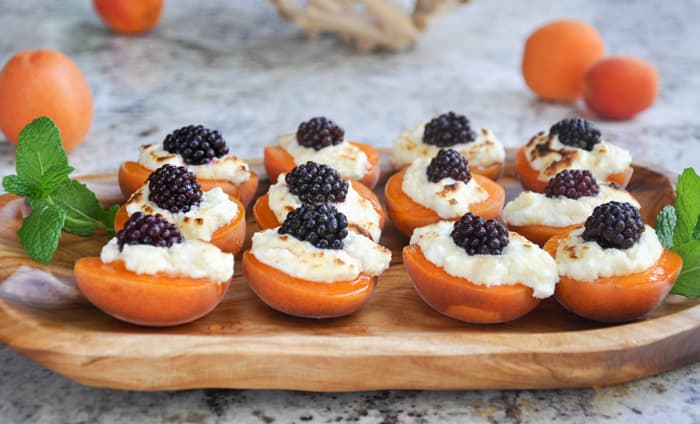 Happy deserting….here's the easy recipe!
Apricot Blackberry Jewels
2015-07-23 20:59:21
Serves 6
Ingredients
6 Apricots
12 Blackberries
8 oz. container whipped cream cheese
Honey
Instructions
Halve each apricot and remove the pit
Place a dollop of whipped cream cheese on the center of each apricot
Press a blackberry into the center of the cream cheese
Drizzle with honey
Place under the broiler until cream cheese has become slightly toasted and warm
Notes
Serve immediately.. Can be served at room temperature also. Refrigerate any leftovers. Can be eaten cold too!
California Grown https://californiagrown.org/