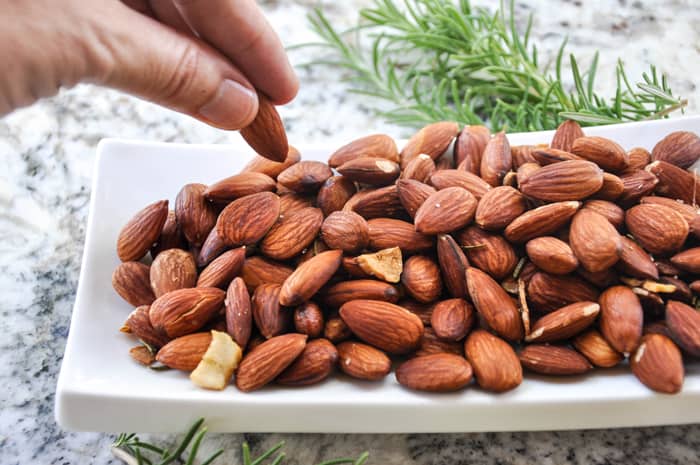 CA GROWN Blog
Discover. Learn. Connect.
Roasted Garlic and Rosemary Almonds
July 22, 2015
Eat the Season!
Sign Up For Weekly Recipes
« Back to Recipes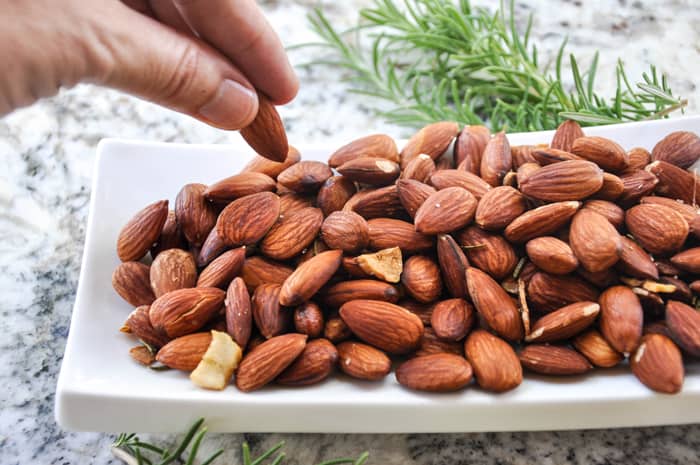 Roasted Garlic and Rosemary Almonds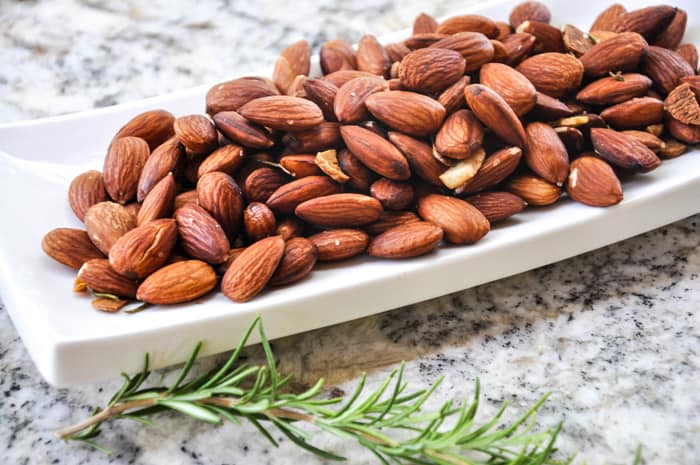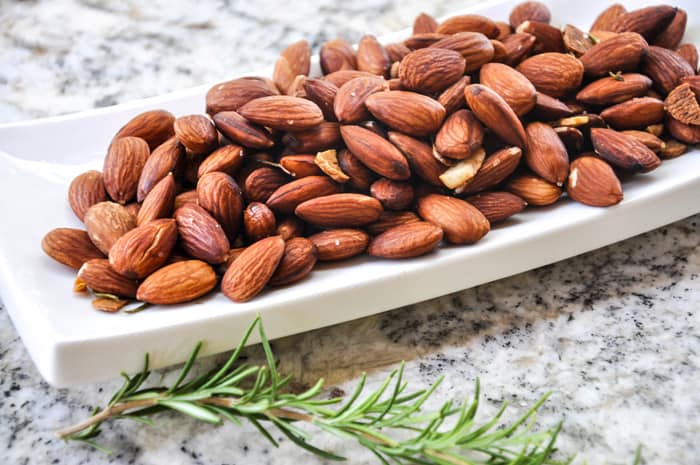 I love almonds!
My dad is an almond farmer in the Central Valley so I've grown up eating them raw, whole, slivered, sliced, candied, you name it. I tend to use them in everything too… Salads, desserts, veggie dishes and probably my favorite; large bowls of roasted almonds around the house for guests to snack on whenever they visit.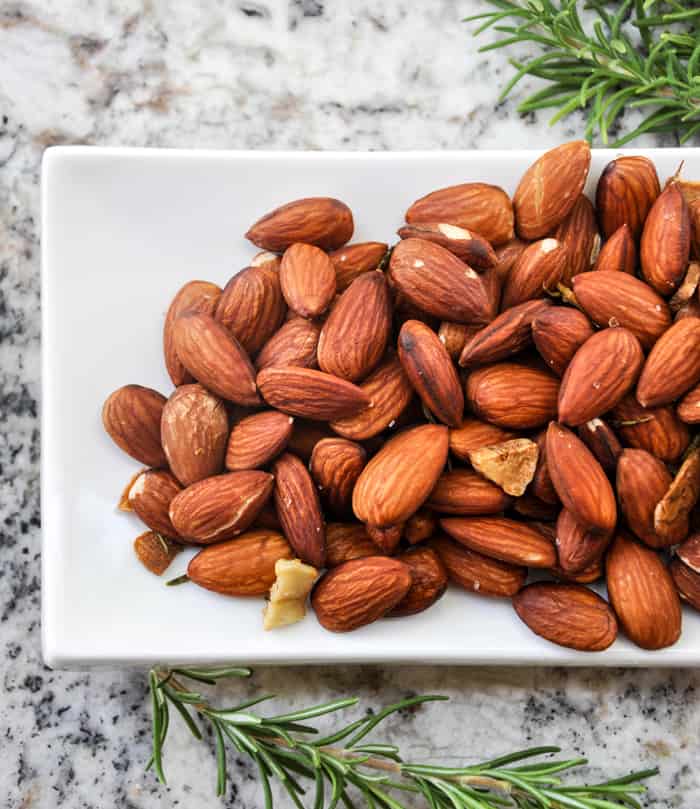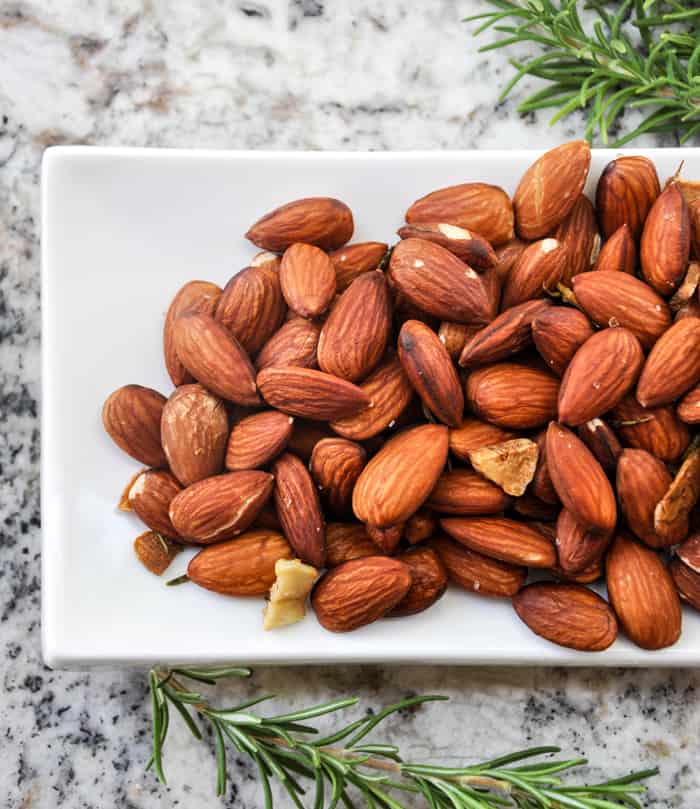 This recipe is super easy and the inviting essence and aroma fill the house while roasting. The addition of roasted garlic keep the almonds earthy and the rosemary lends a savory element.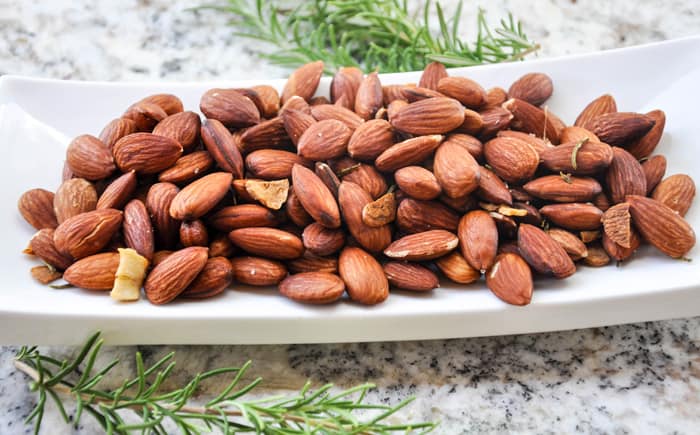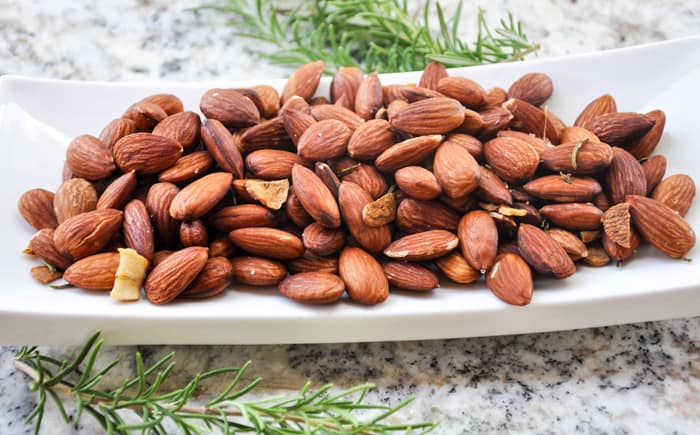 Keep the snacks healthy and plentiful in your house this summer. Kids and adults love them!
Here's the run down: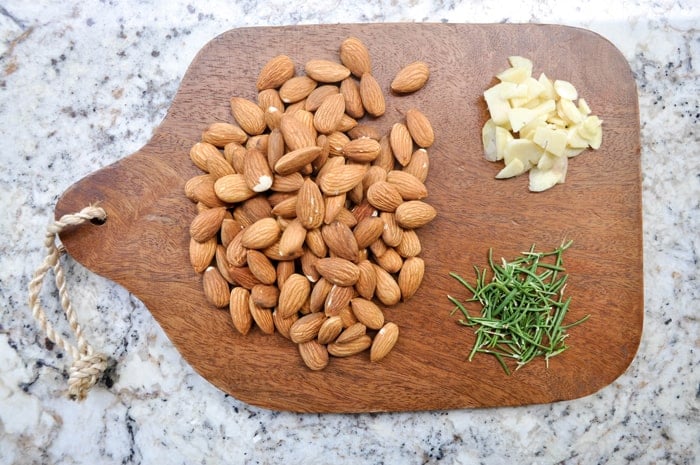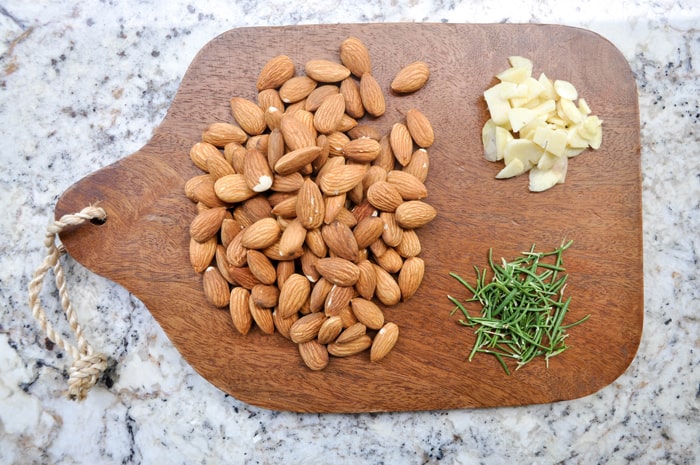 All you need are almonds, garlic, olive oil, sea salt and fresh rosemary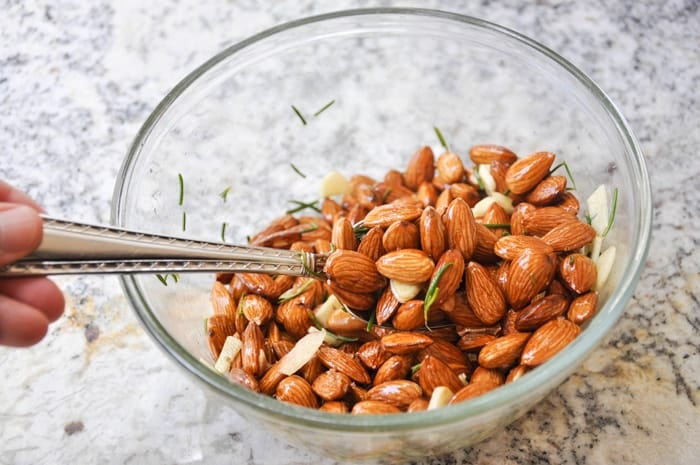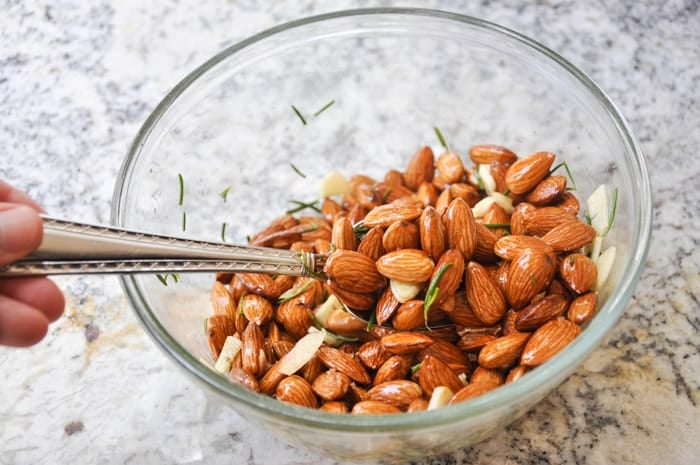 Mix all the ingredients together in a bowl until combined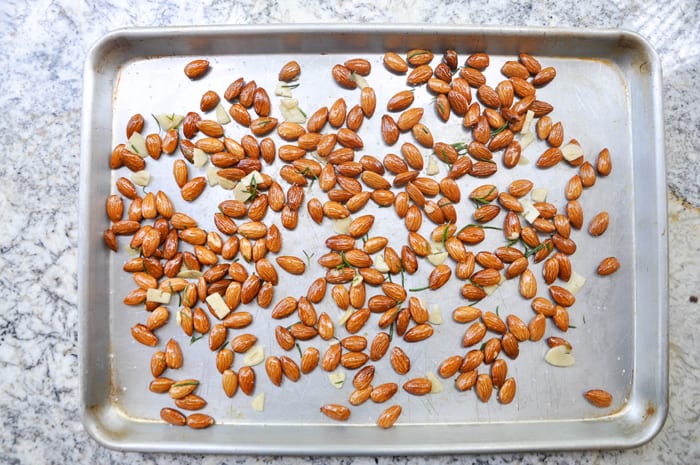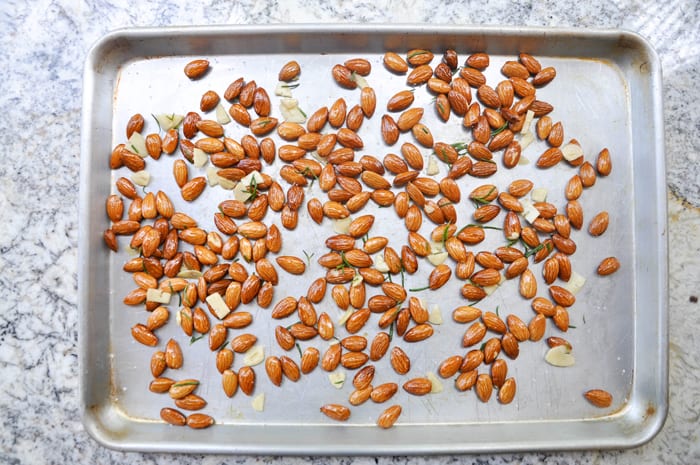 Place on cookie sheet and roast in the oven at 325 for 15-18 minutes, or until done.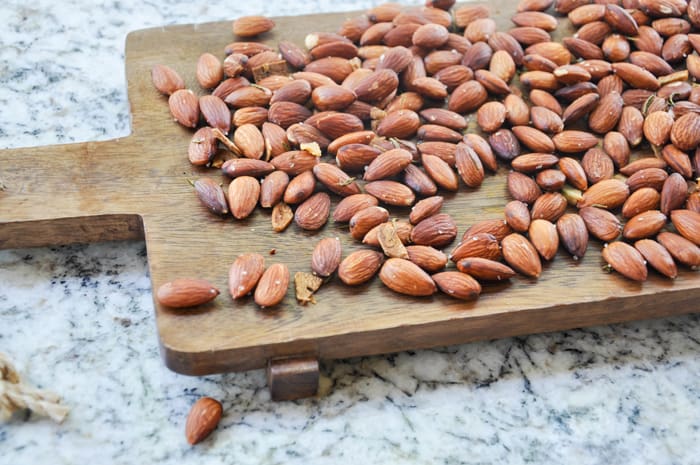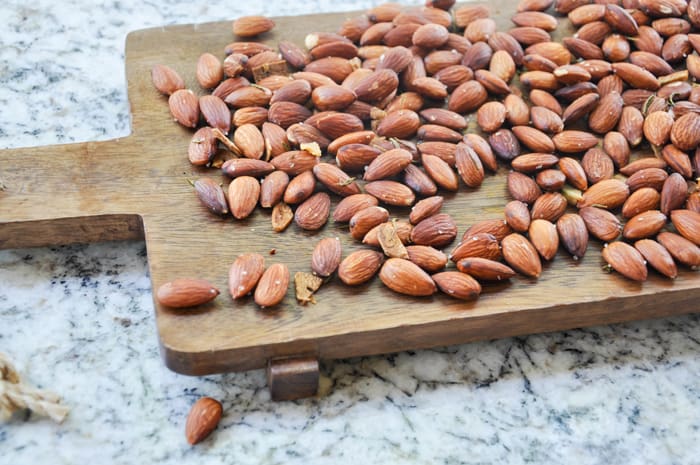 Allow to cool and serve!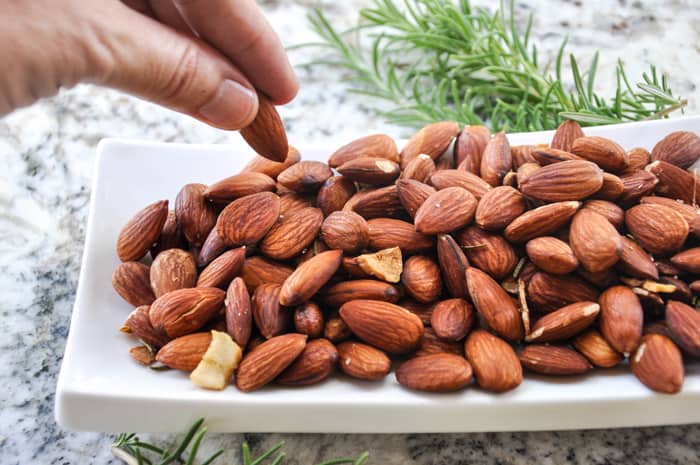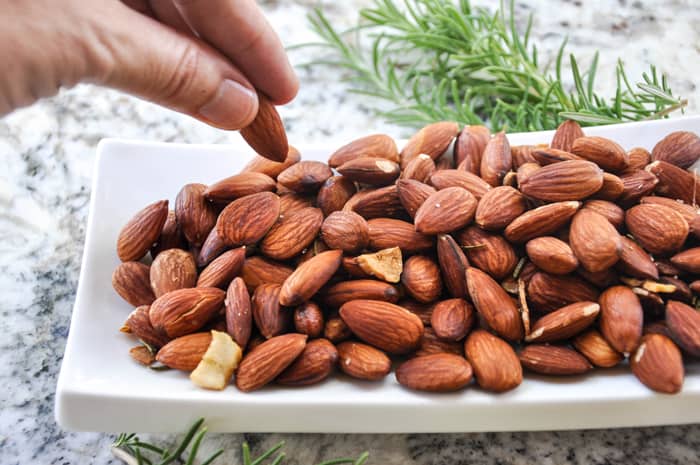 Let us know if you make some… we'd love to hear how they turned out!
Roasted Garlic and Rosemary ALmonds
2015-07-21 11:50:40
A savory variety for your almonds
Ingredients
2 cups raw almonds
2 whole garlic cloves, sliced thin
1 T. chopped fresh rosemary
1 T. olive oil
1 t. sea salt
Instructions
Preheat oven to 325
Combine all the ingredients in a bowl and stir until well combined
Pour the almonds onto the cookie sheet making sure they are in a single layer
Add more sea salt if desired
Roast in the oven for 15-18 minutes until done.
Allow to cool and serve
Notes
Keep stored in an airtight container for up to 2 weeks.
California Grown https://californiagrown.org/