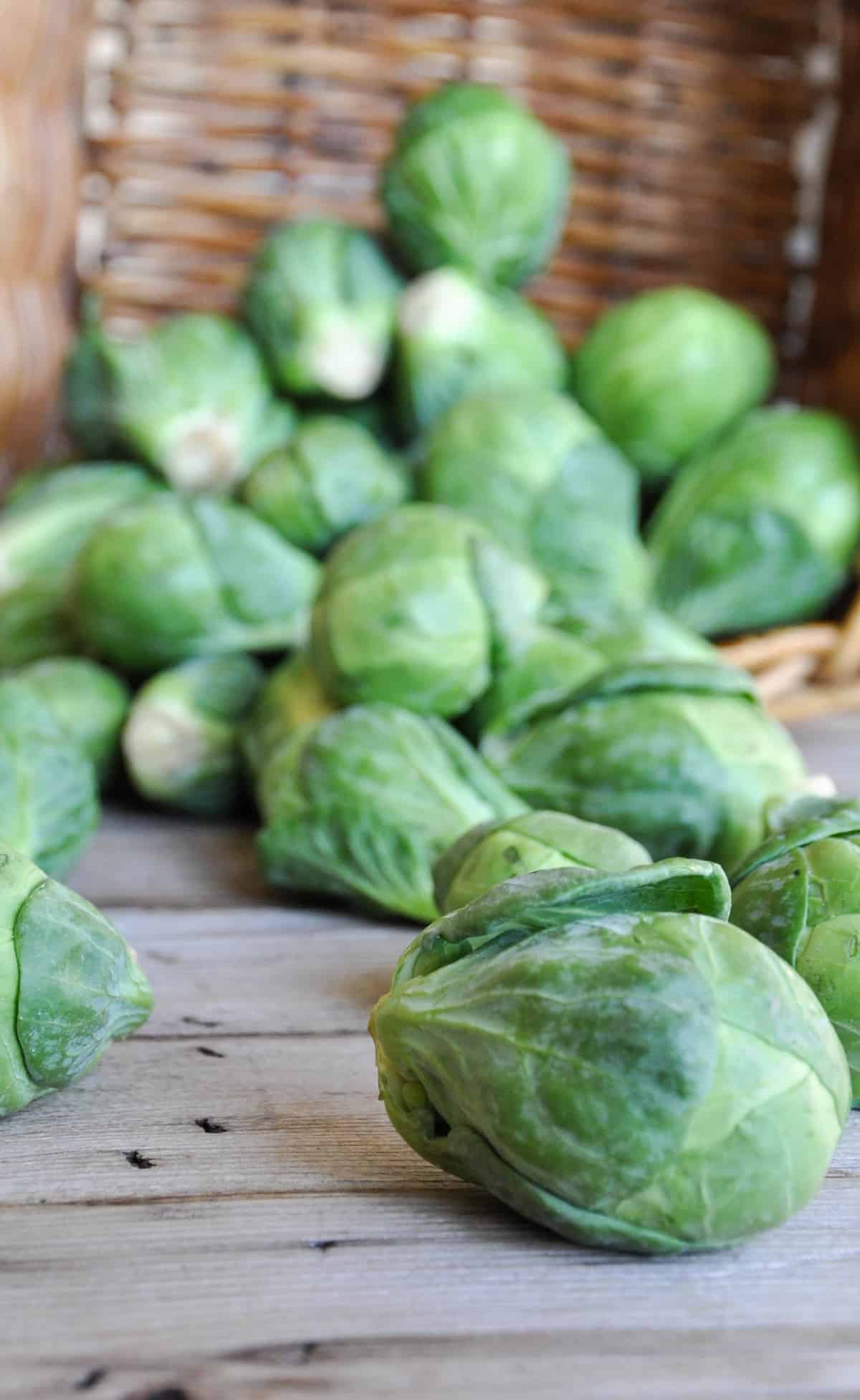 CA GROWN Blog
Discover. Learn. Connect.
Bacon Pecan Brussels Sprout Salad
February 17, 2016
Eat the Season!
Sign Up For Weekly Recipes
« Back to Recipes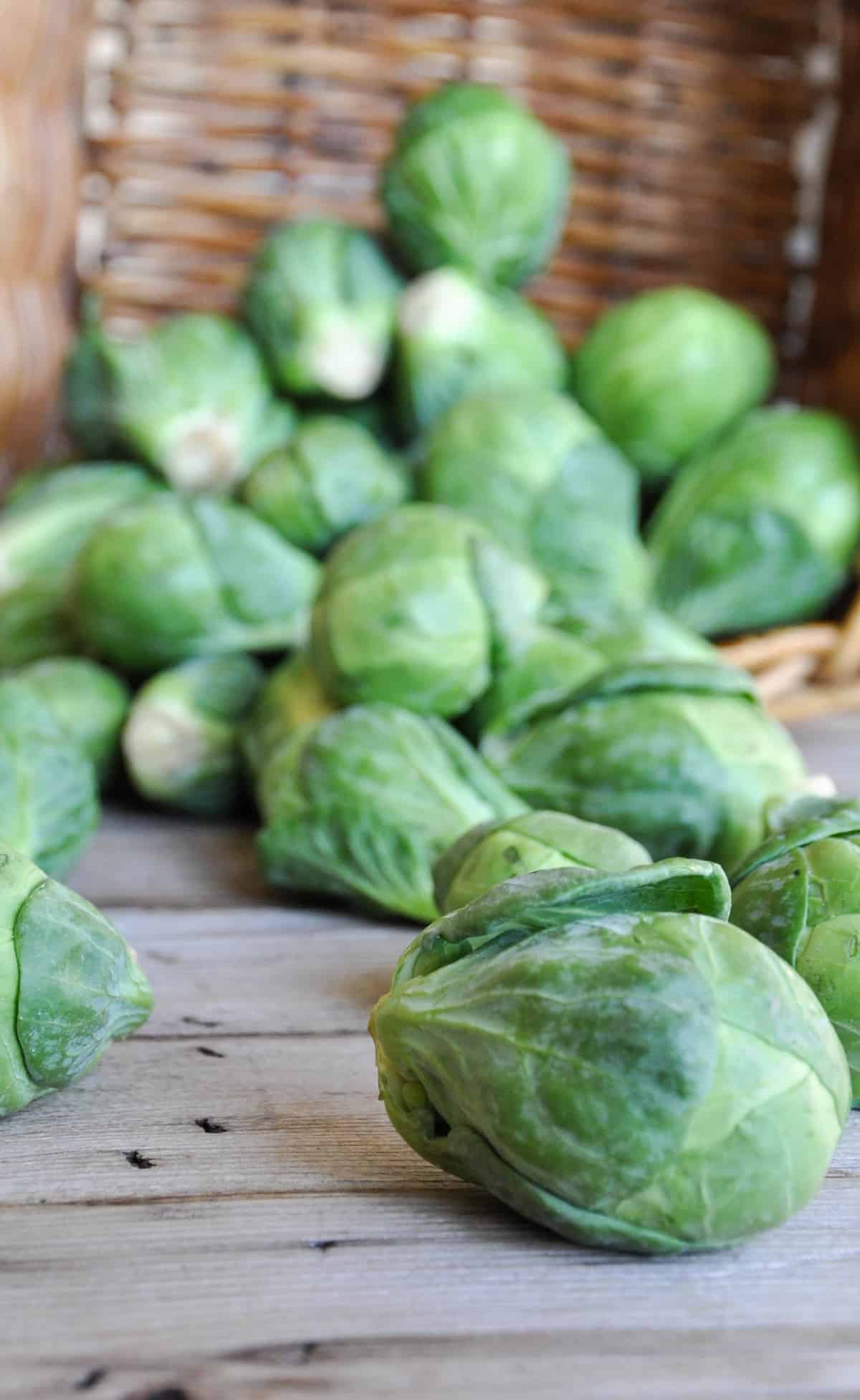 Bacon Pecan Brussels Sprout Salad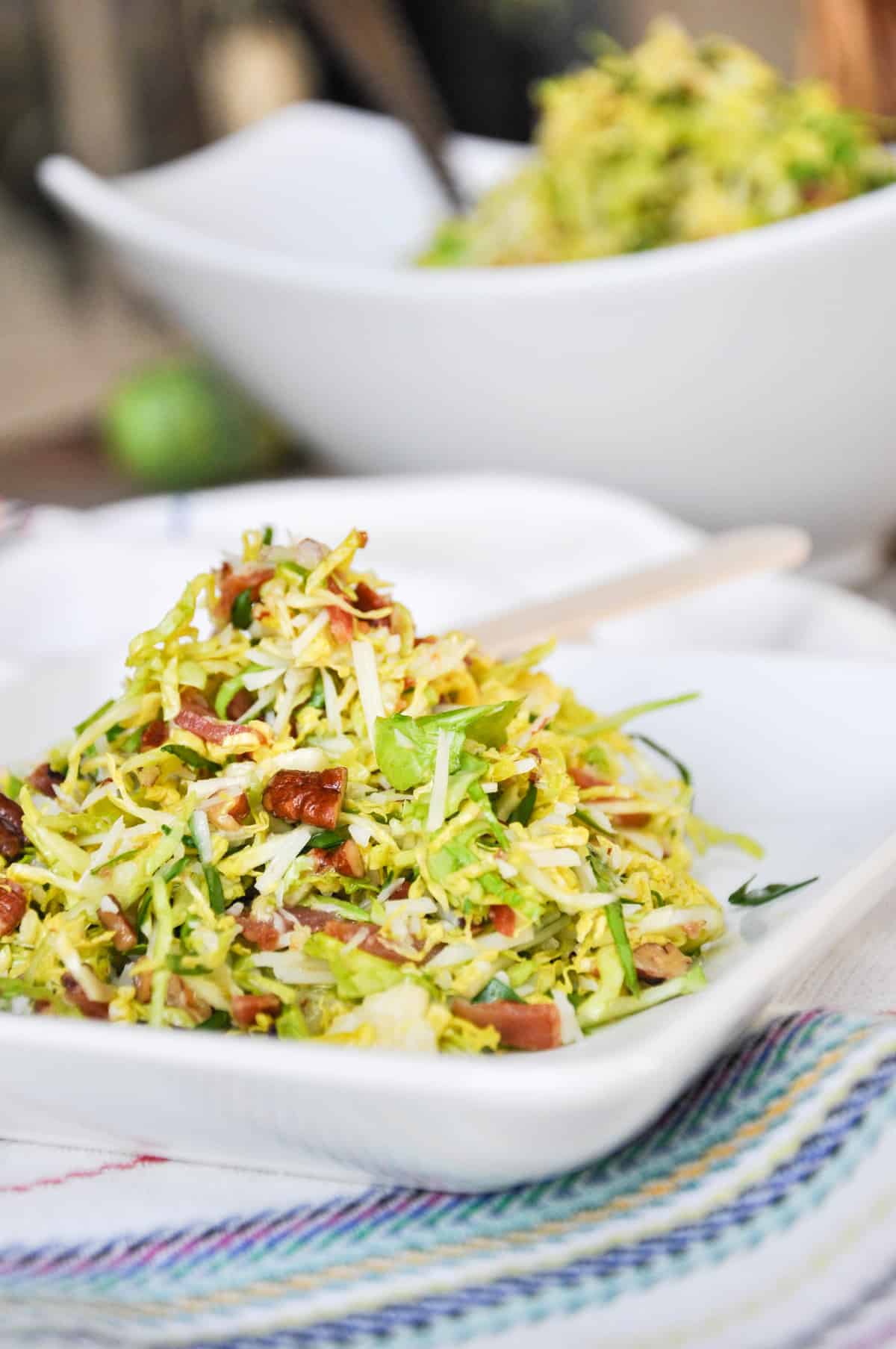 Most people these days are roasting brussels sprouts, and that is actually a tasty way to prepare them, but did you know this cute little veggie can substitute as a healthy and tasty alternative to salad greens?
True story.
They have a much more mellow flavor when uncooked and are similar to the taste of cabbage, however the texture of brussels sprouts is much softer and easier to eat.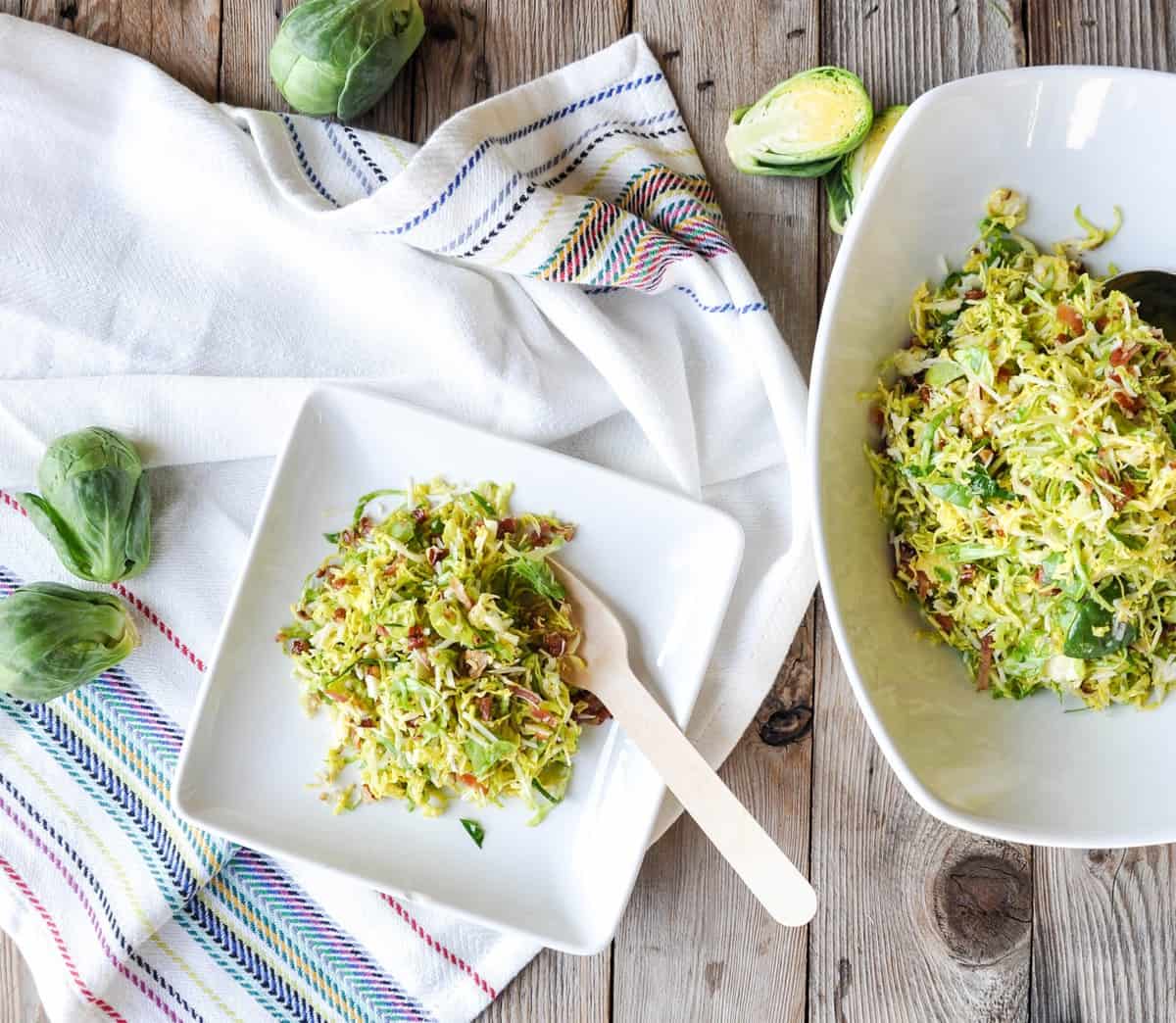 I incorporated pecans, bacon and parmesan with the shredded brussels sprouts and tossed it all in a quick and tasty Maple Orange Dressing. Welcome to flavor town!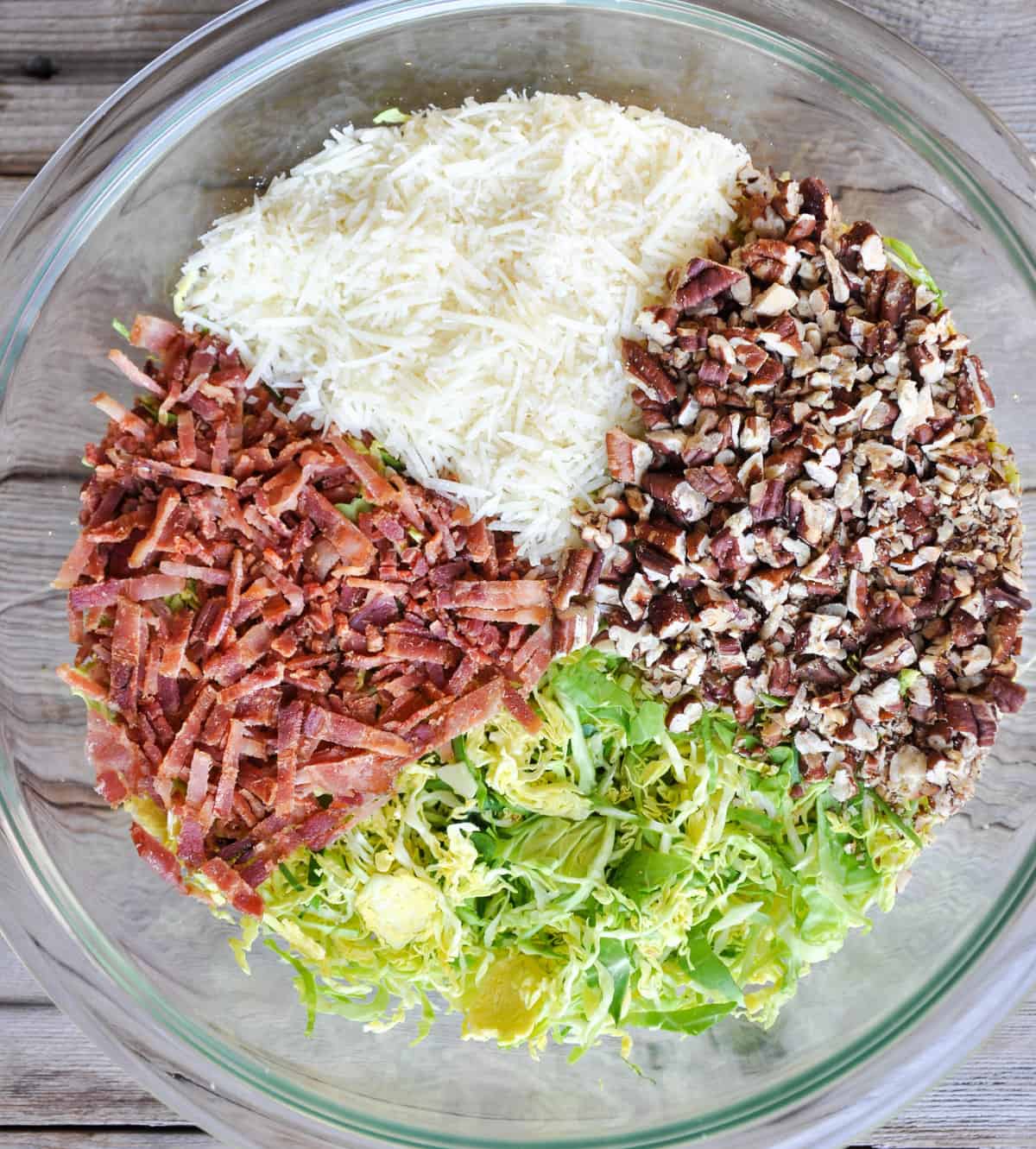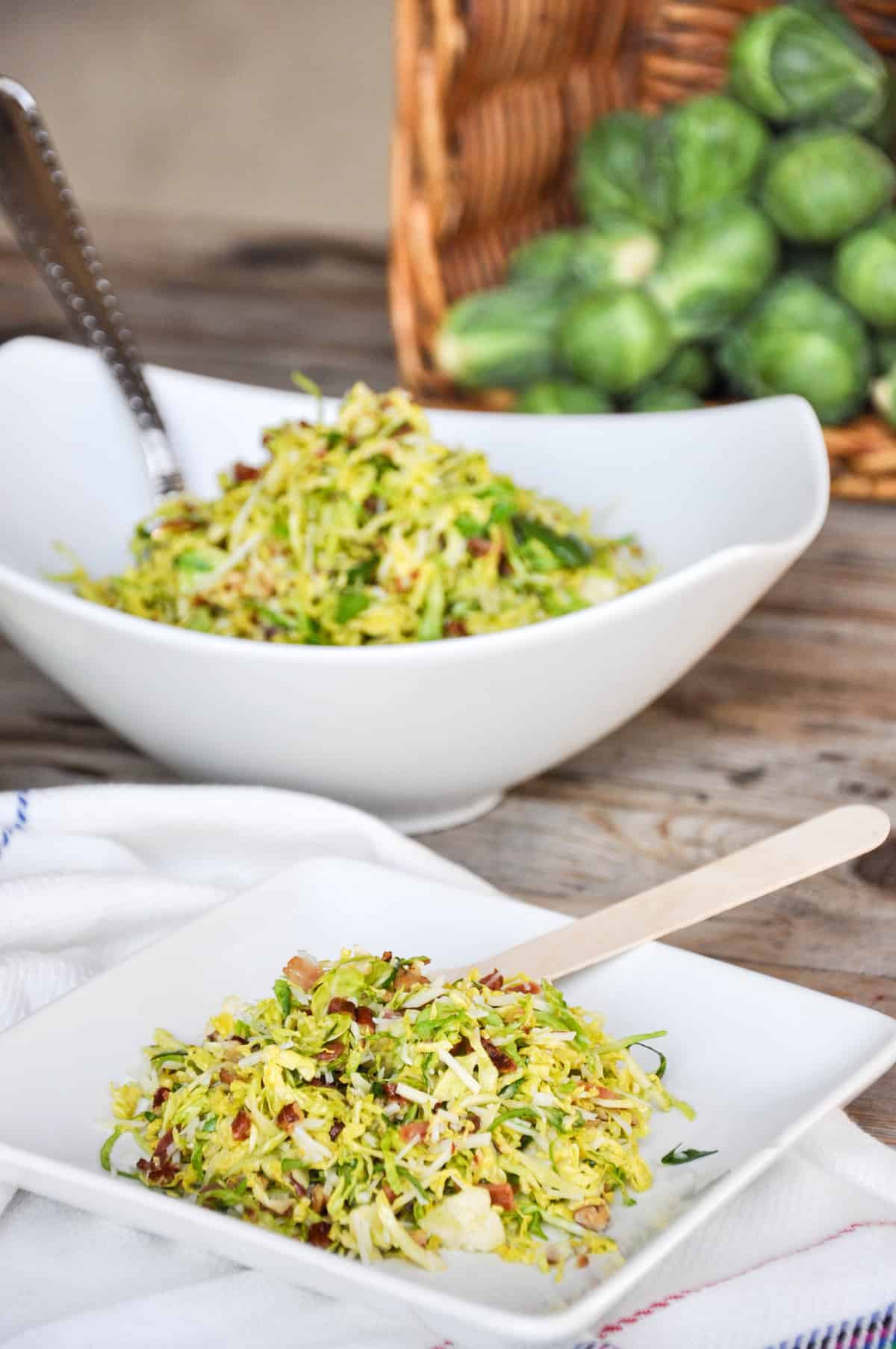 This salad would be perfect for a backyard Spring barbeque or take it to your next potluck! The bonus is that the brussels sprouts are kept raw, making this dish packed full of natural vitamins and nutrients.
I know your first question must be: How do you get those slices so small? I don't have all day! I have the perfect solution…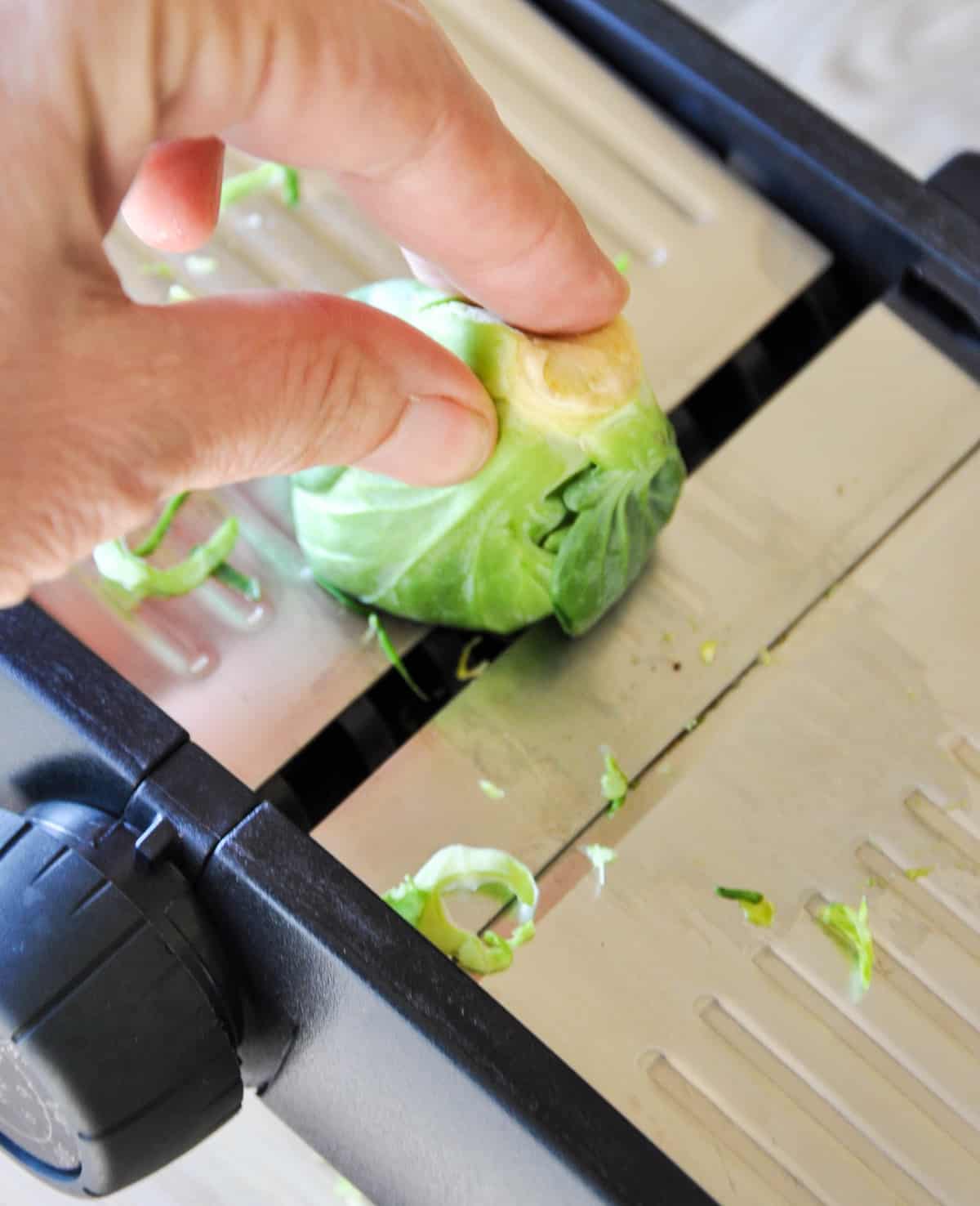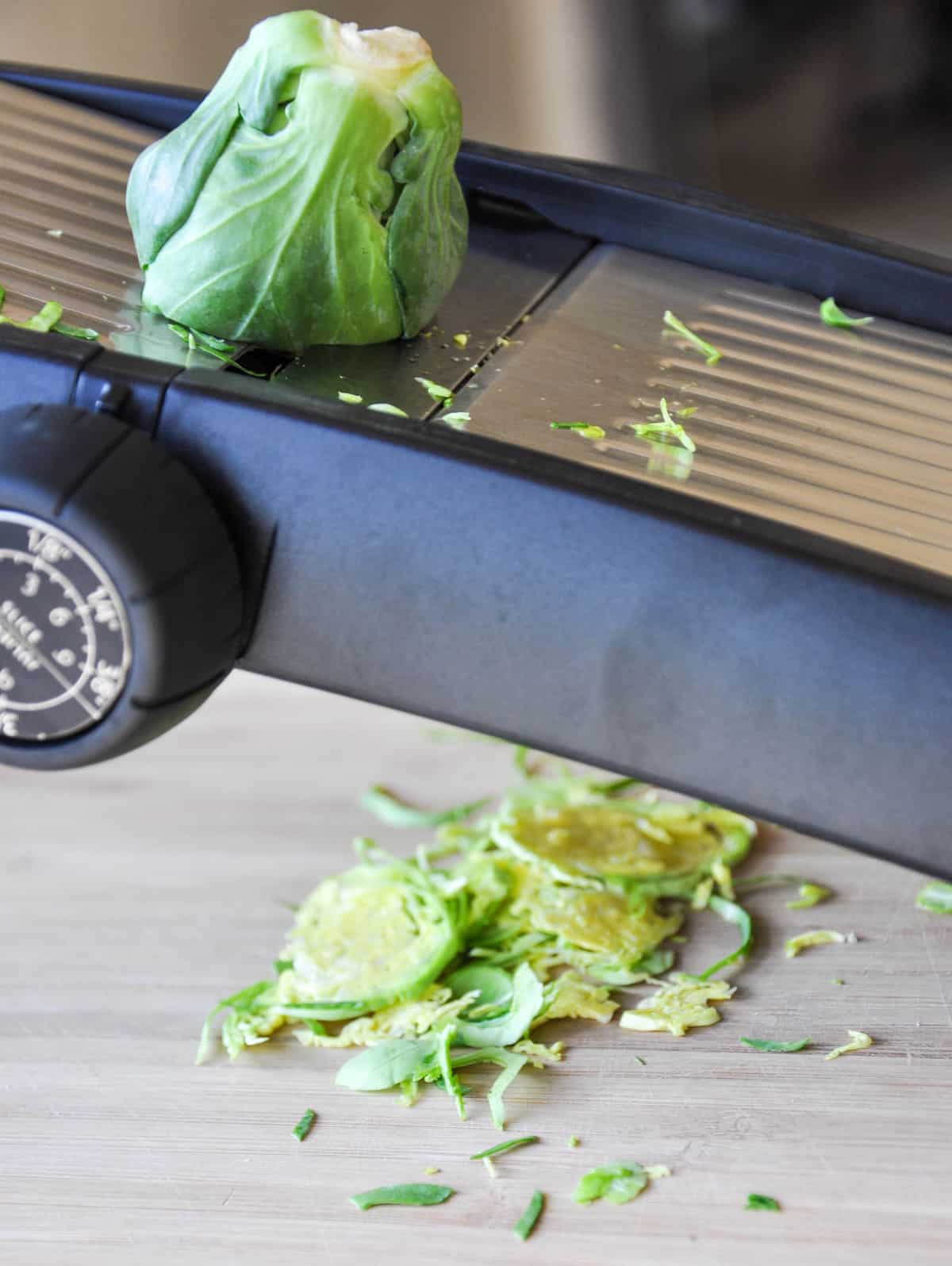 Have you heard of have a kitchen mandoline? They are the BEST when you need lots of thin, uniform slices (like in a potato gratin or like this cucumber recipe) and you aren't that talented with a knife. *raises hand*
It only took me two minutes to get these all sliced!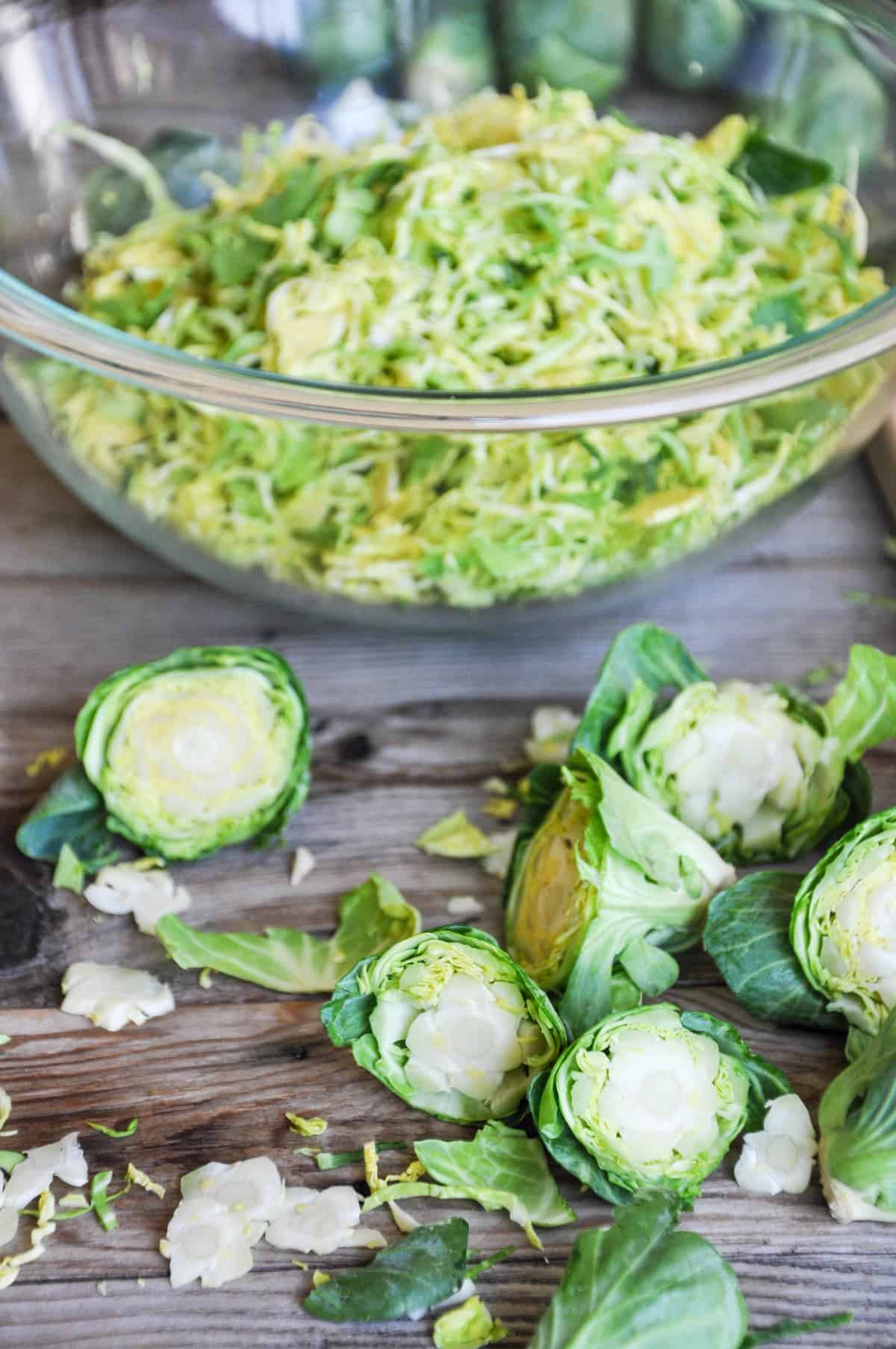 Slice up 10 large (or 20 small) brussels sprouts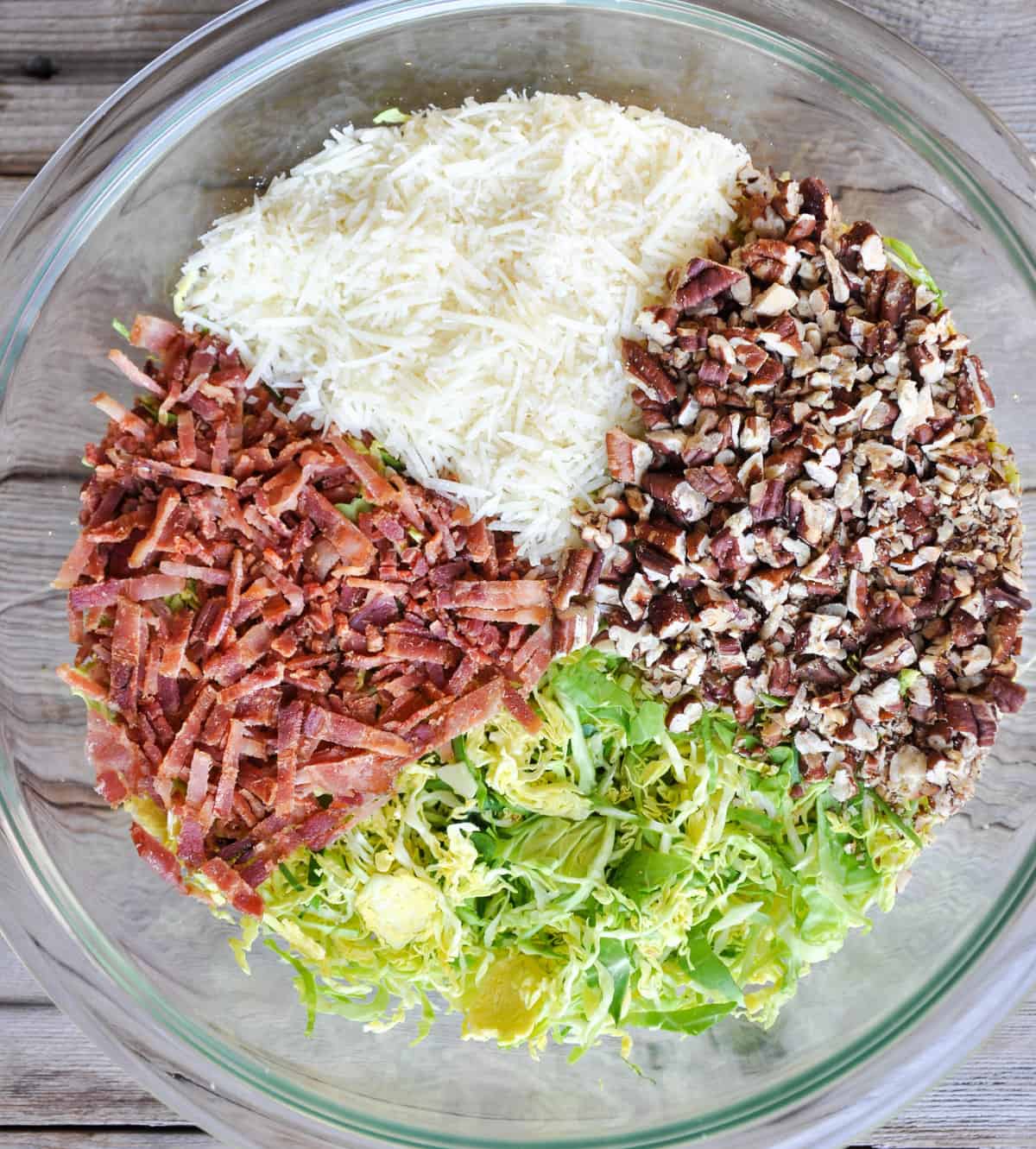 Add 5 slices of cooked, chopped bacon, shredded parmesan and 1/2 cup of roasted, chopped pecans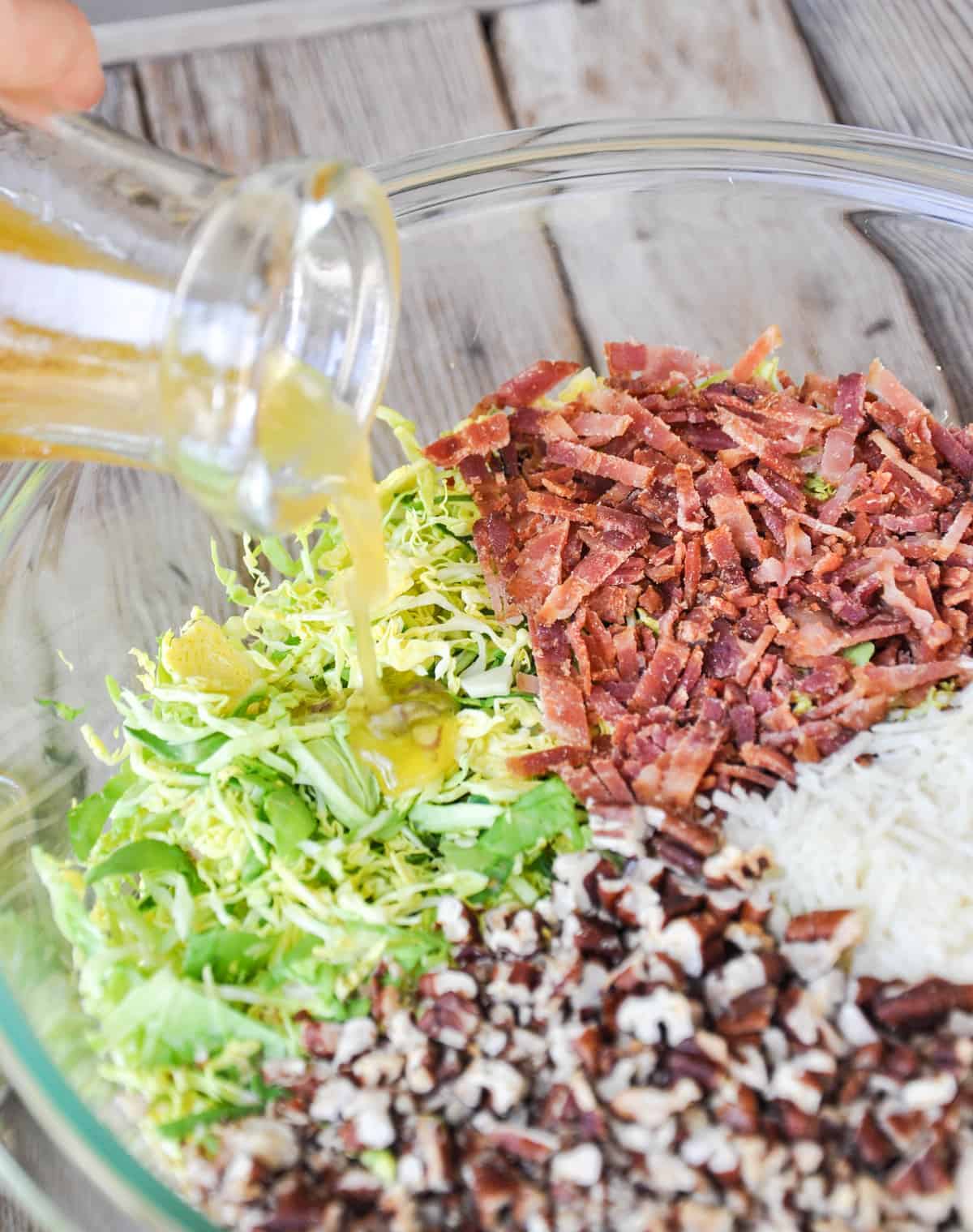 Add the Maple Orange Dressing and toss to coat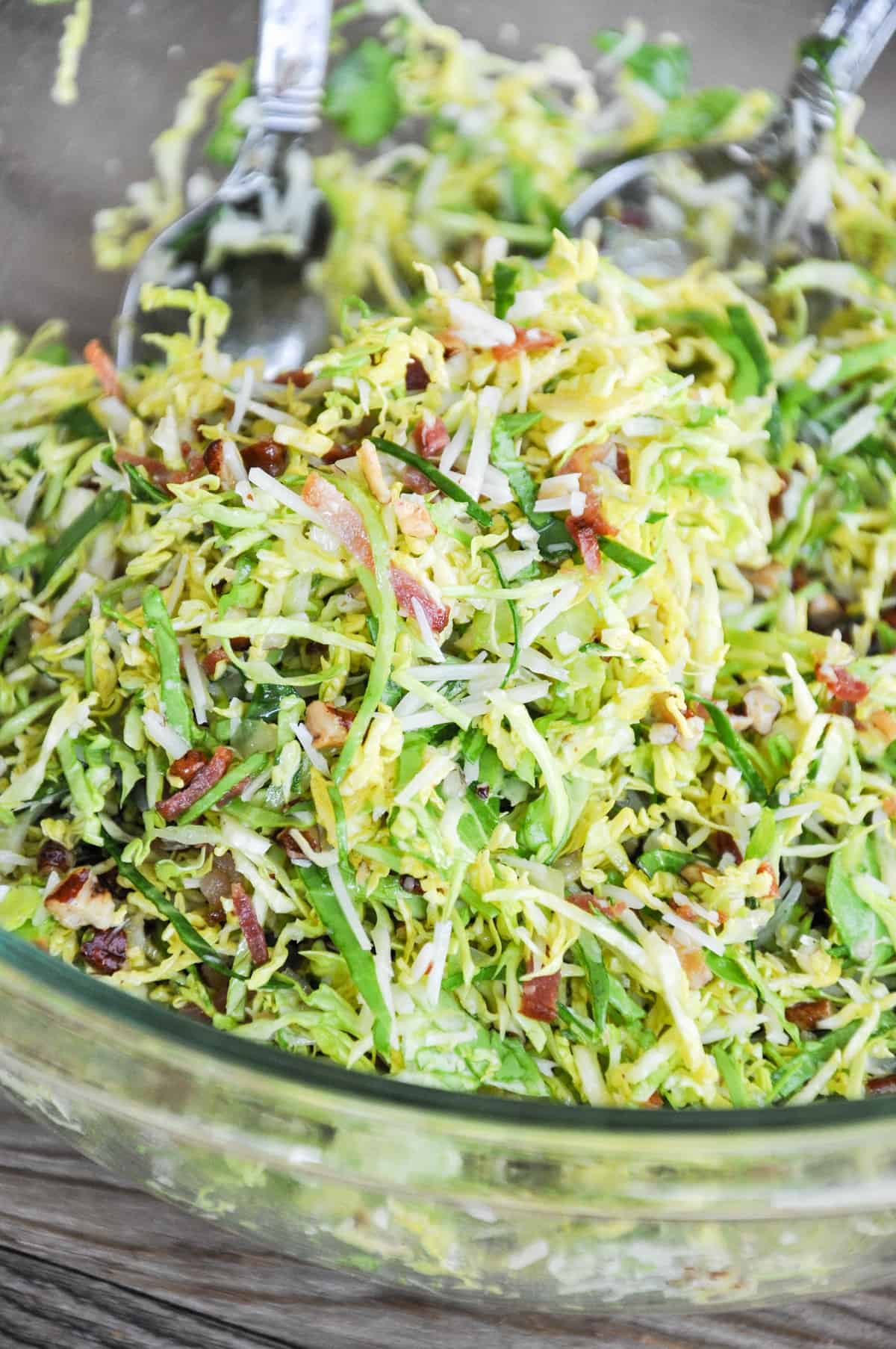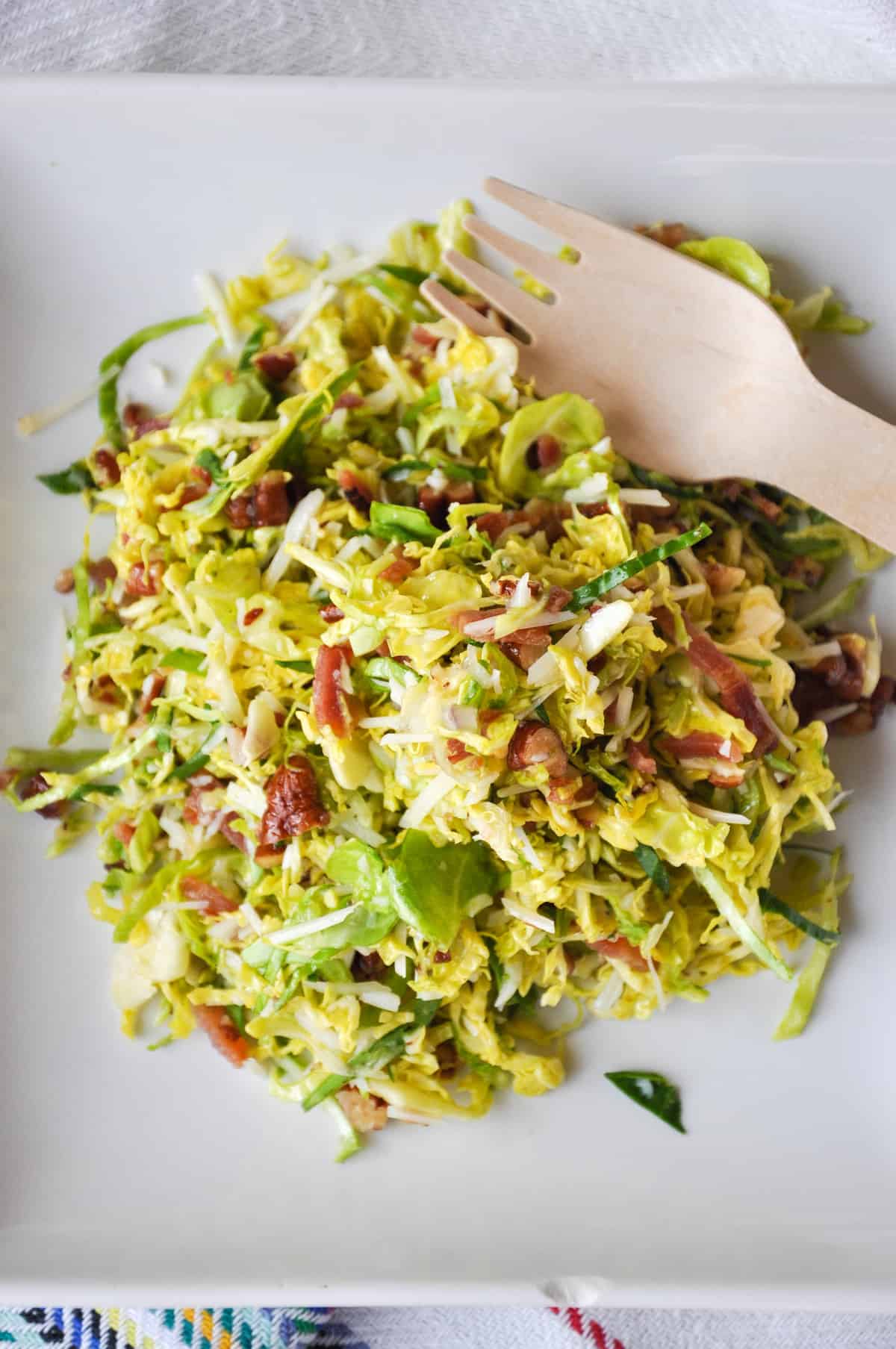 Serve up and prepare to fall in love.
You can also cover and place in the fridge for about an hour before serving, but if you're like me and can't wait, just dig right in.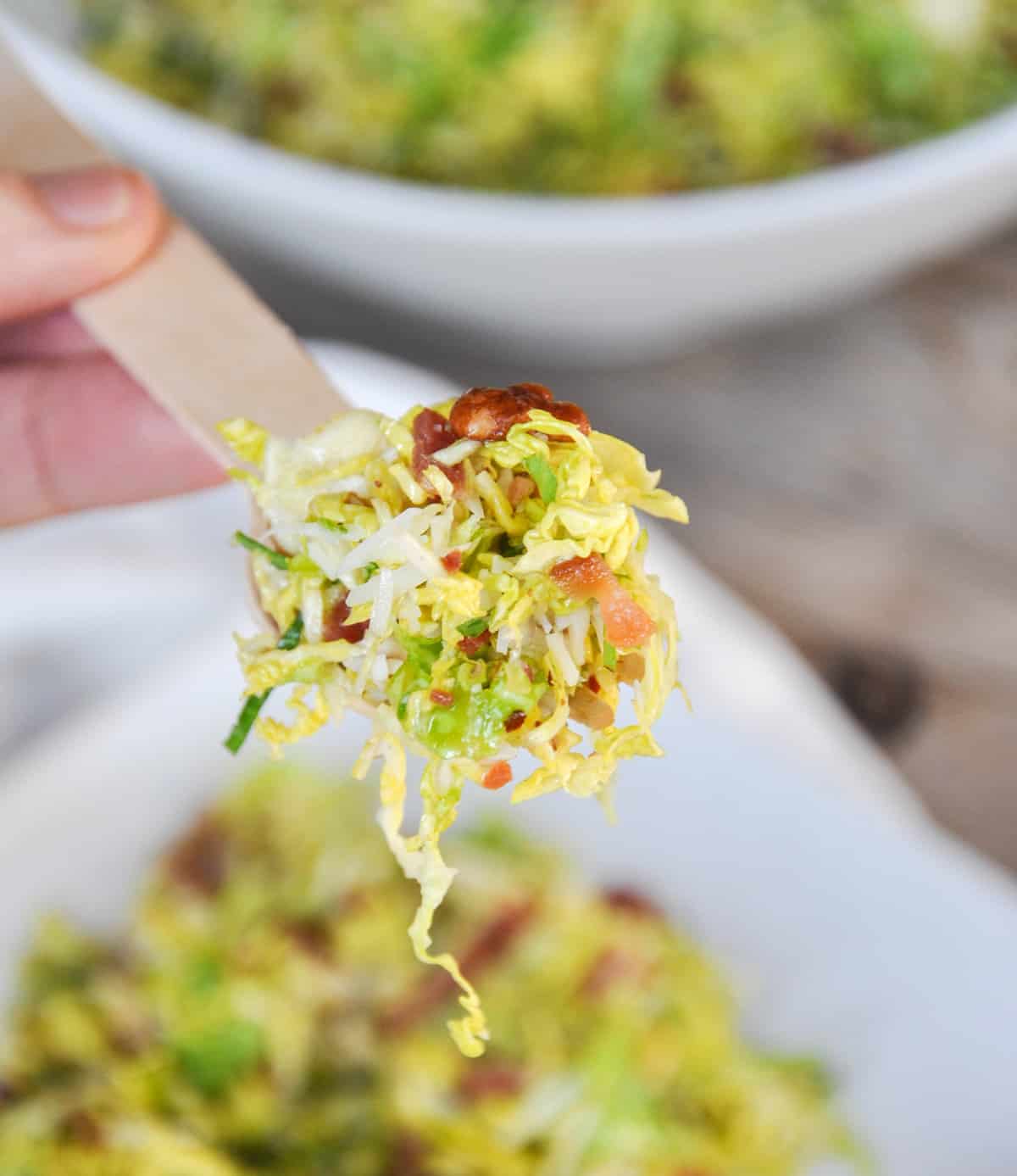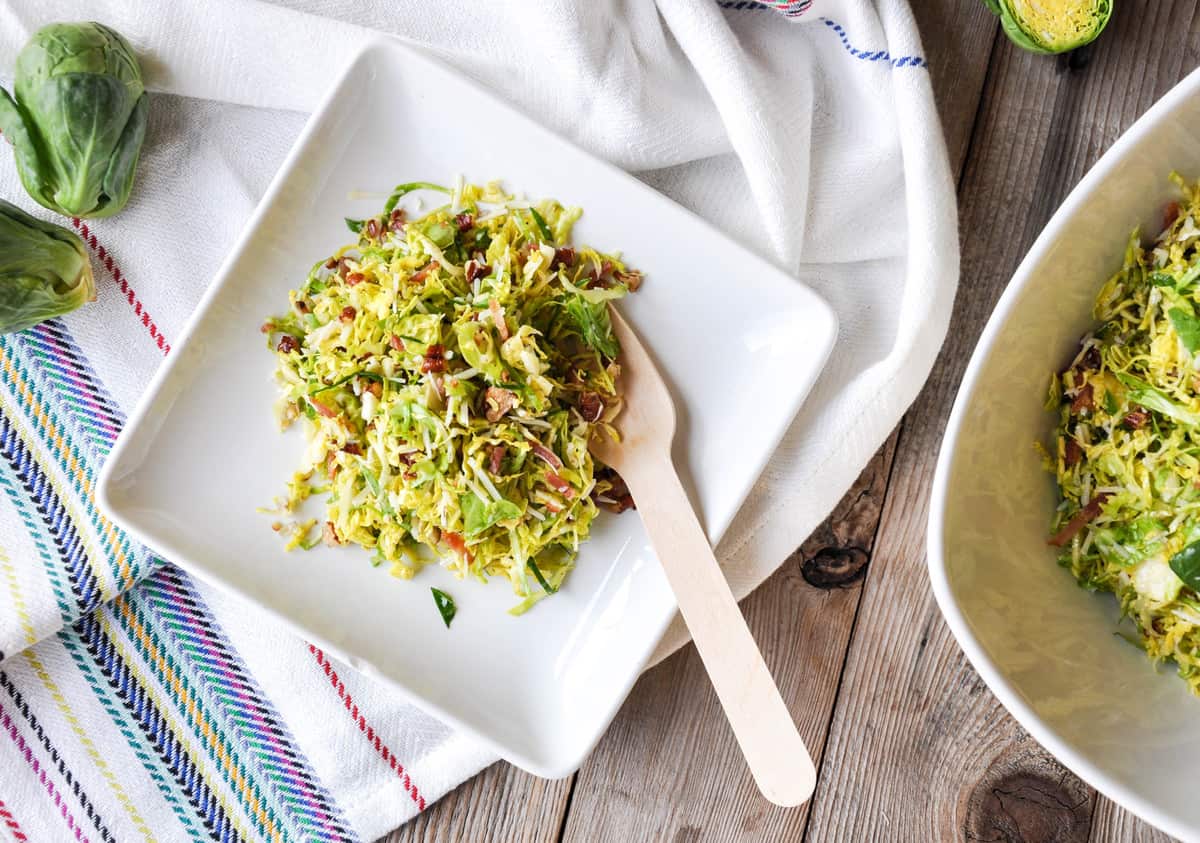 Here is the printable recipe for ya…
Bacon Pecan Brussels Sprout Salad
2016-02-16 12:41:10
Serves 8
Ingredients
10 large brussels sprouts
5 slices cooked, chopped bacon
1/3 cup shredded parmesan
1/2 cupped roasted, chopped pecans
For Dressing
1 orange, juiced (apprx. 1/4 cup)
2 T. maple syrup
3 T. olive oil
1 small shallot bulb, minced
Salt
Instructions
Slice the brussels sprouts thin
Add the bacon, pecans and parmesan to the brussels sprouts and set aside
Add the dressing ingredients and add salt to taste
Whisk the dressing ingredients and pour over the salad
Toss to combine
Chill for about an hour or serve immediately
California Grown https://californiagrown.org/