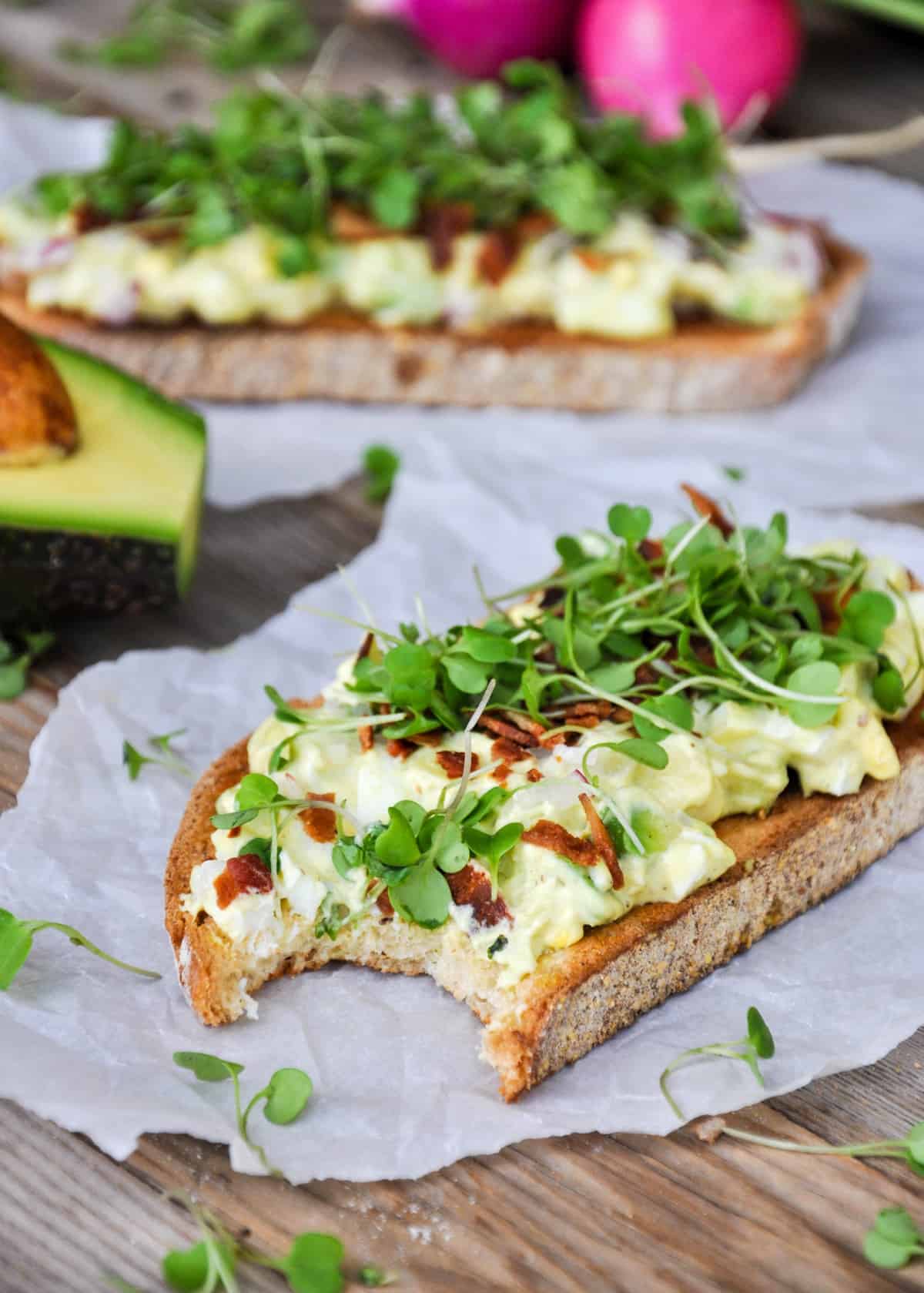 CA GROWN Blog
Discover. Learn. Connect.
Avocado Egg Toast with Radish and Micro Arugula
February 22, 2017
Eat the Season!
Sign Up For Weekly Recipes
« Back to Recipes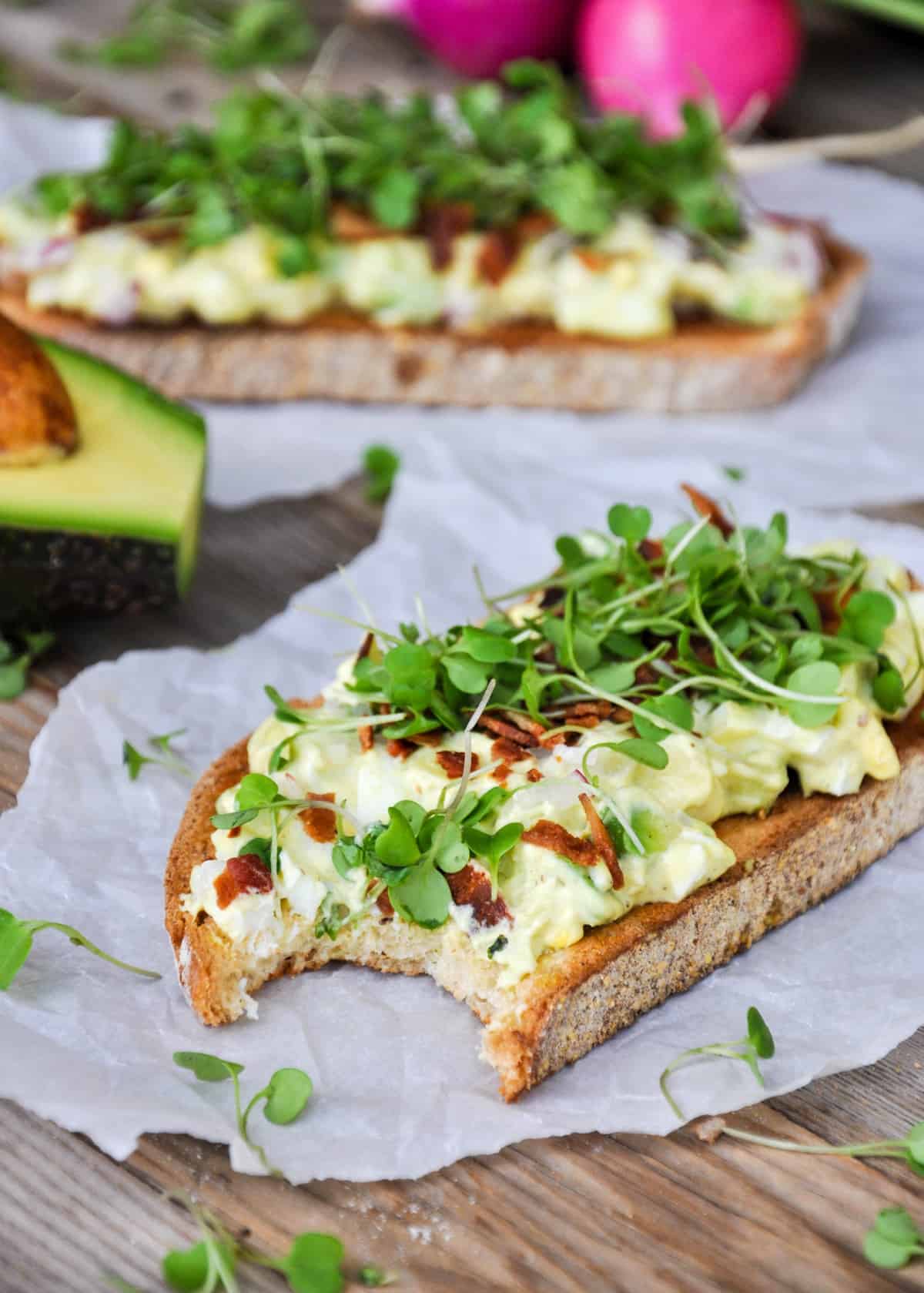 Avocado Egg Toast with Radish and Micro Arugula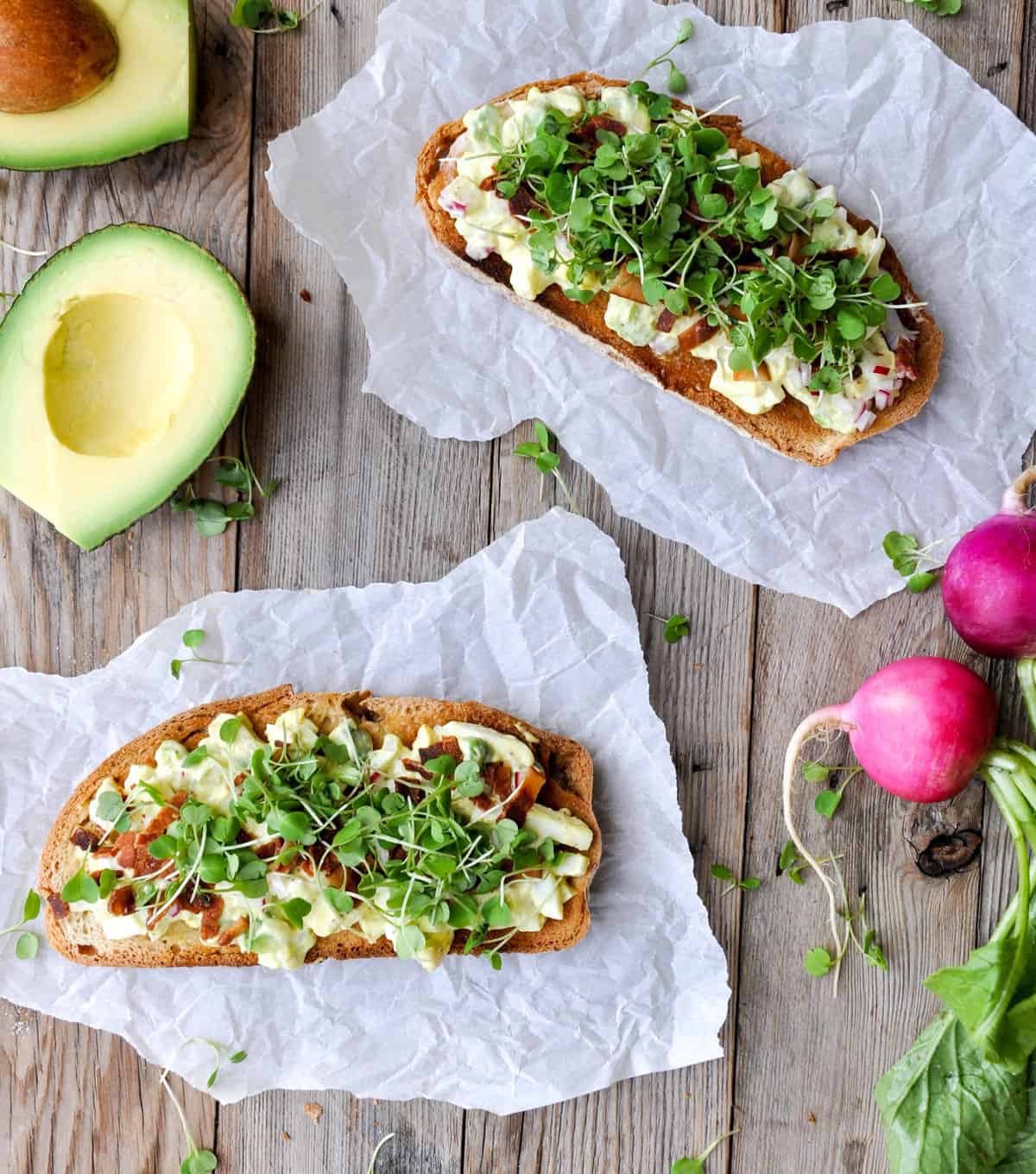 Did I get your attention?
I know when I was concocting this recipe, I definitely couldn't get it off the brain.
You know what I love the most about it? The radish! The crunch (that resembles traditional celery that I omitted) and the bite of the radish is fabulous.
However, the micro arugula runs a close second to the radish. I love, love love these microgreens! They are delicate and unassuming but packed full of flavor.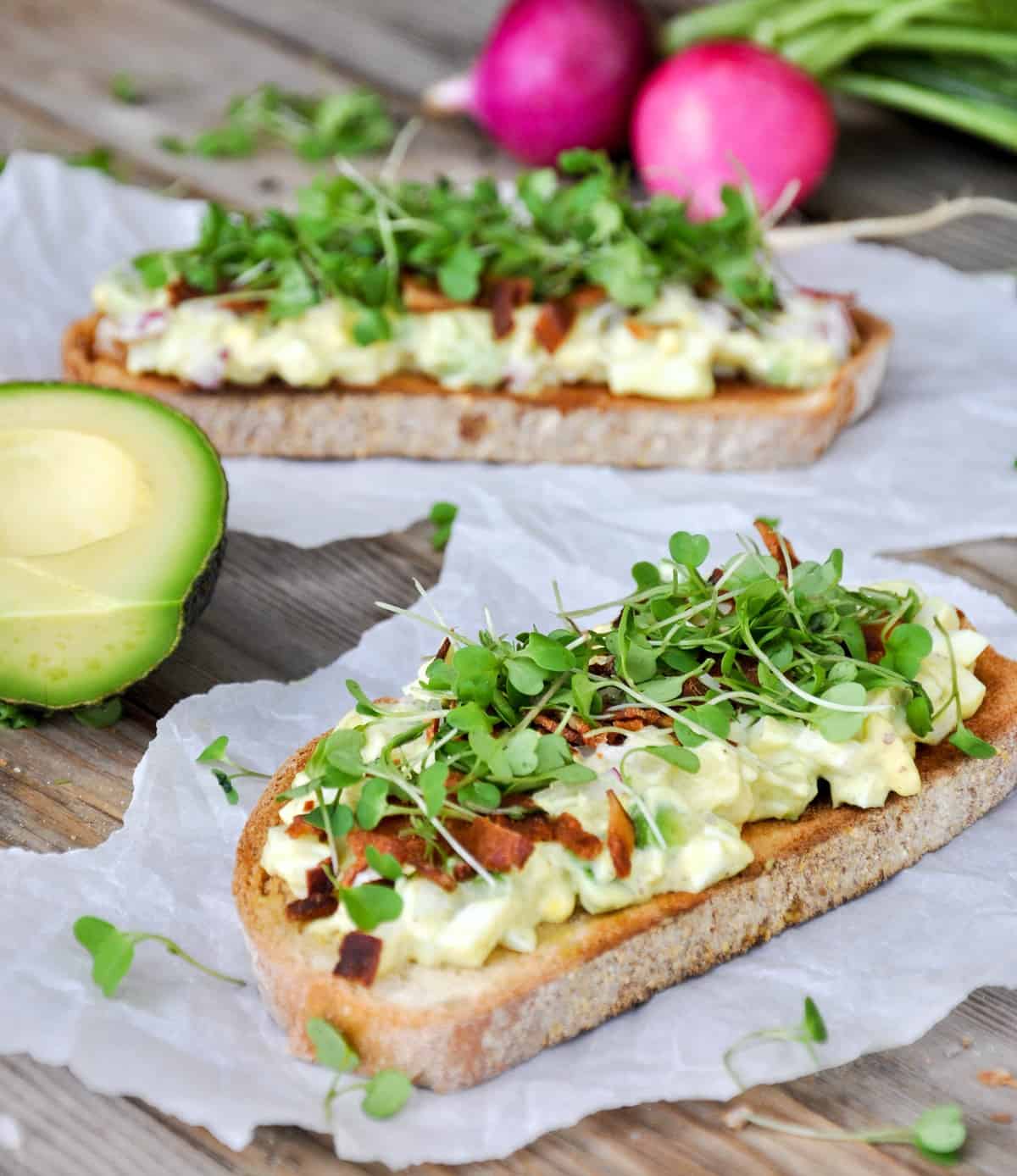 Use this recipe for a weekend breakfast (make the egg-avocado salad the night before) or make it for a satisfying weeknight dinner!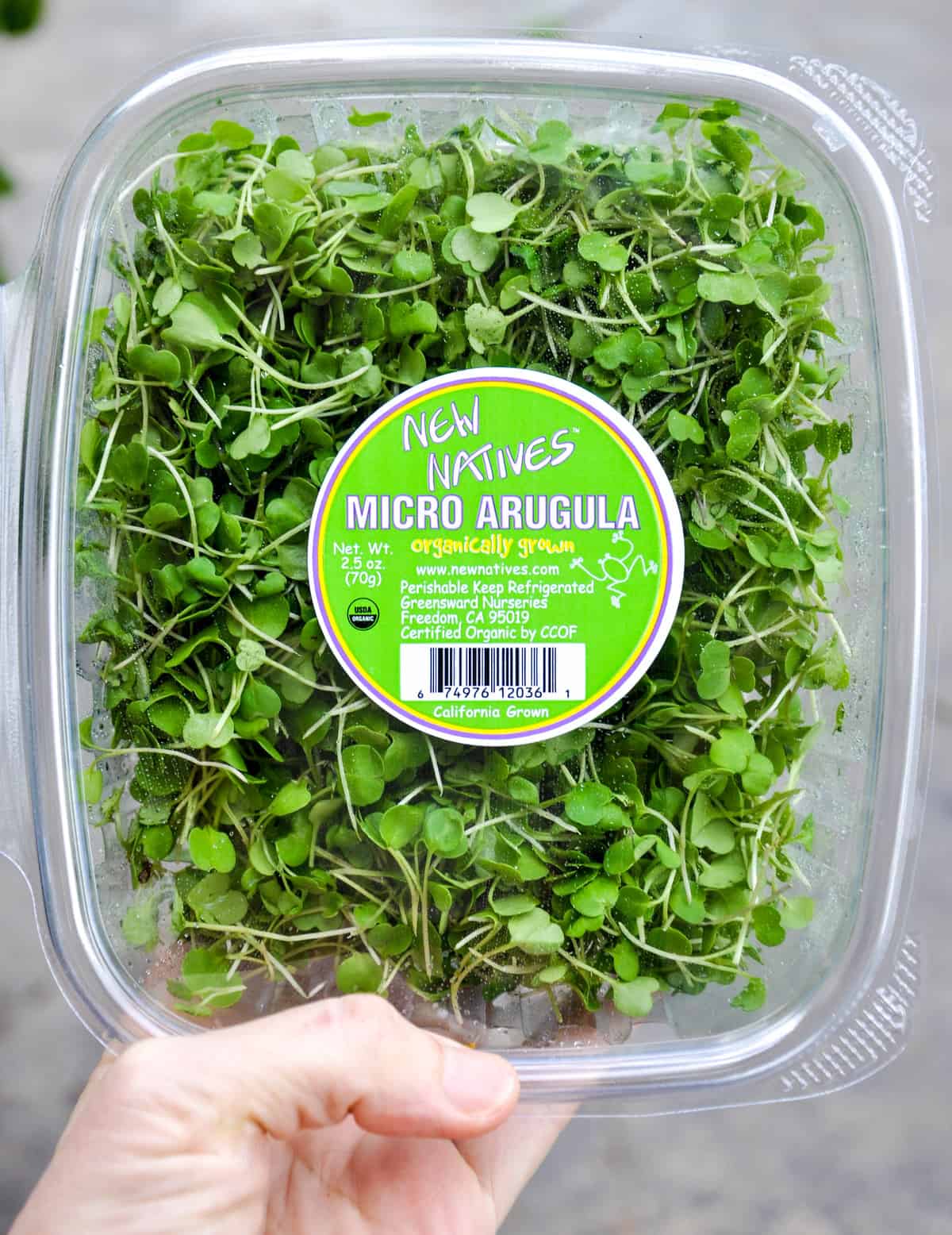 I bought these at my local Whole Foods. There are several different varieties of microgreens available from our state, and I encourage you to try them all out. They are perfect for topping any vegetable or seafood dish. I use them just as I would parsley or any other fresh herb.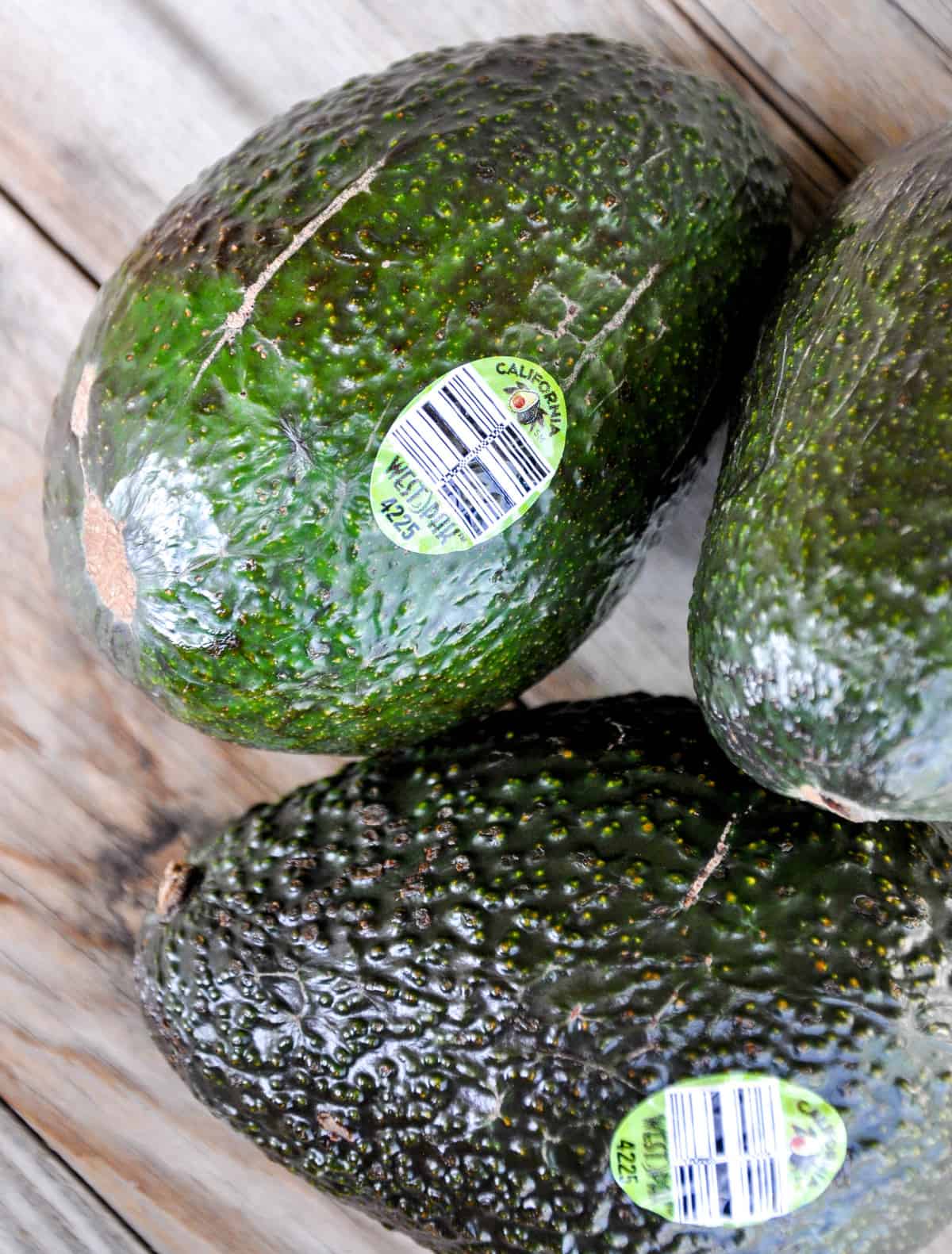 Of course one of the main ingredients for this recipe calls for fresh, California avocados. These particular avocados were so firm and creamy; the epitome of what an avocado should feel and taste like!
Let's get started!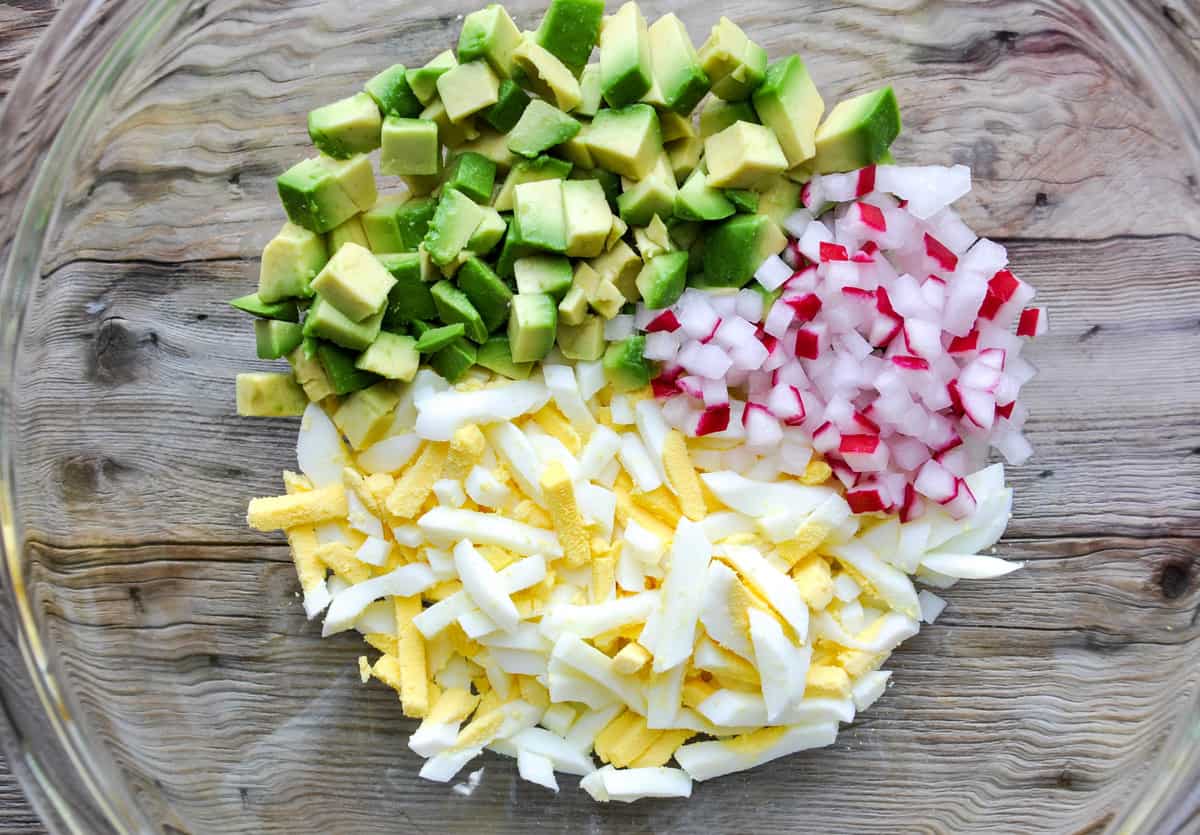 Combine the hard-boiled eggs, avocado and diced radish in a bowl.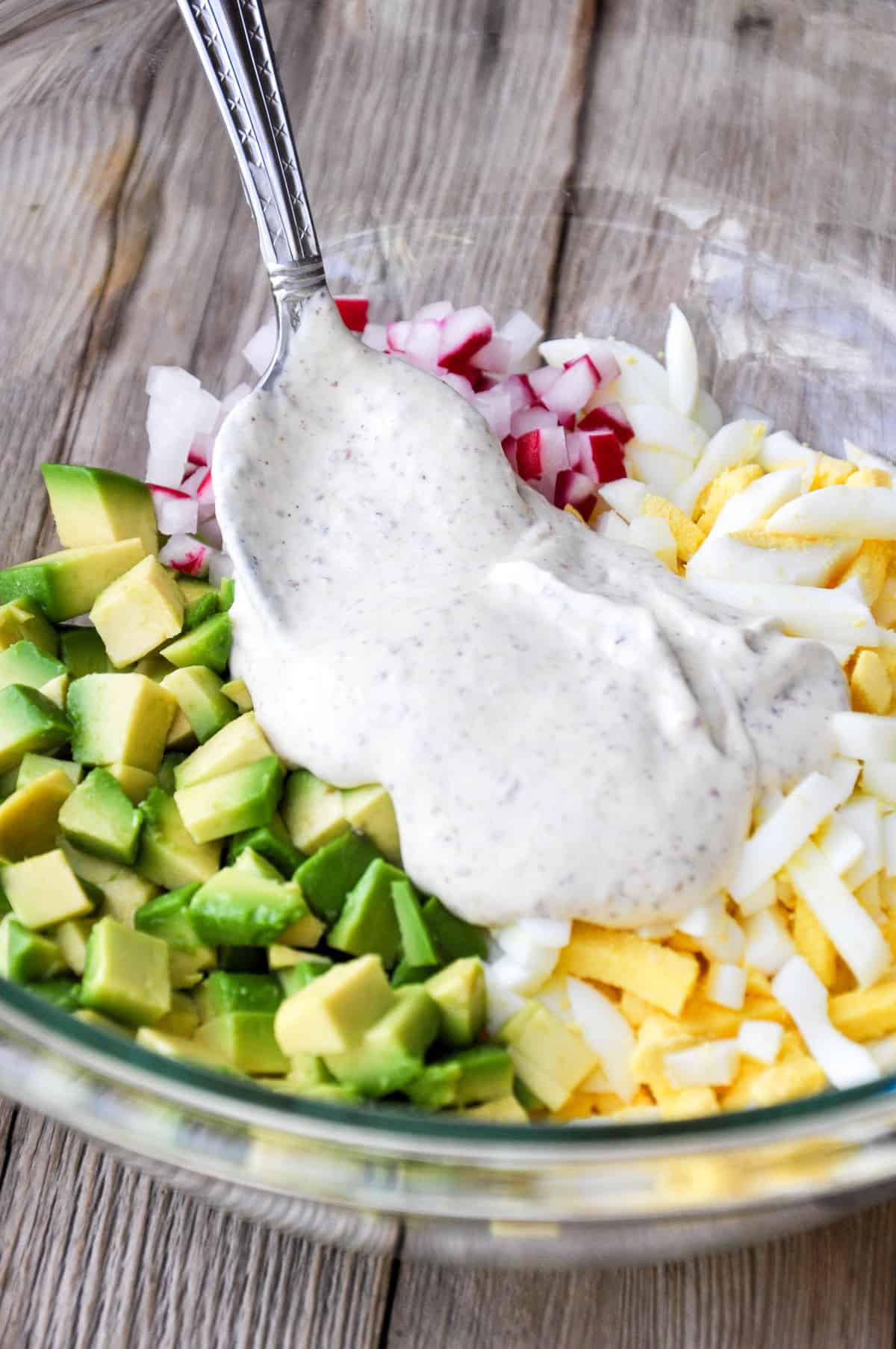 Add in the quick mayo dressing.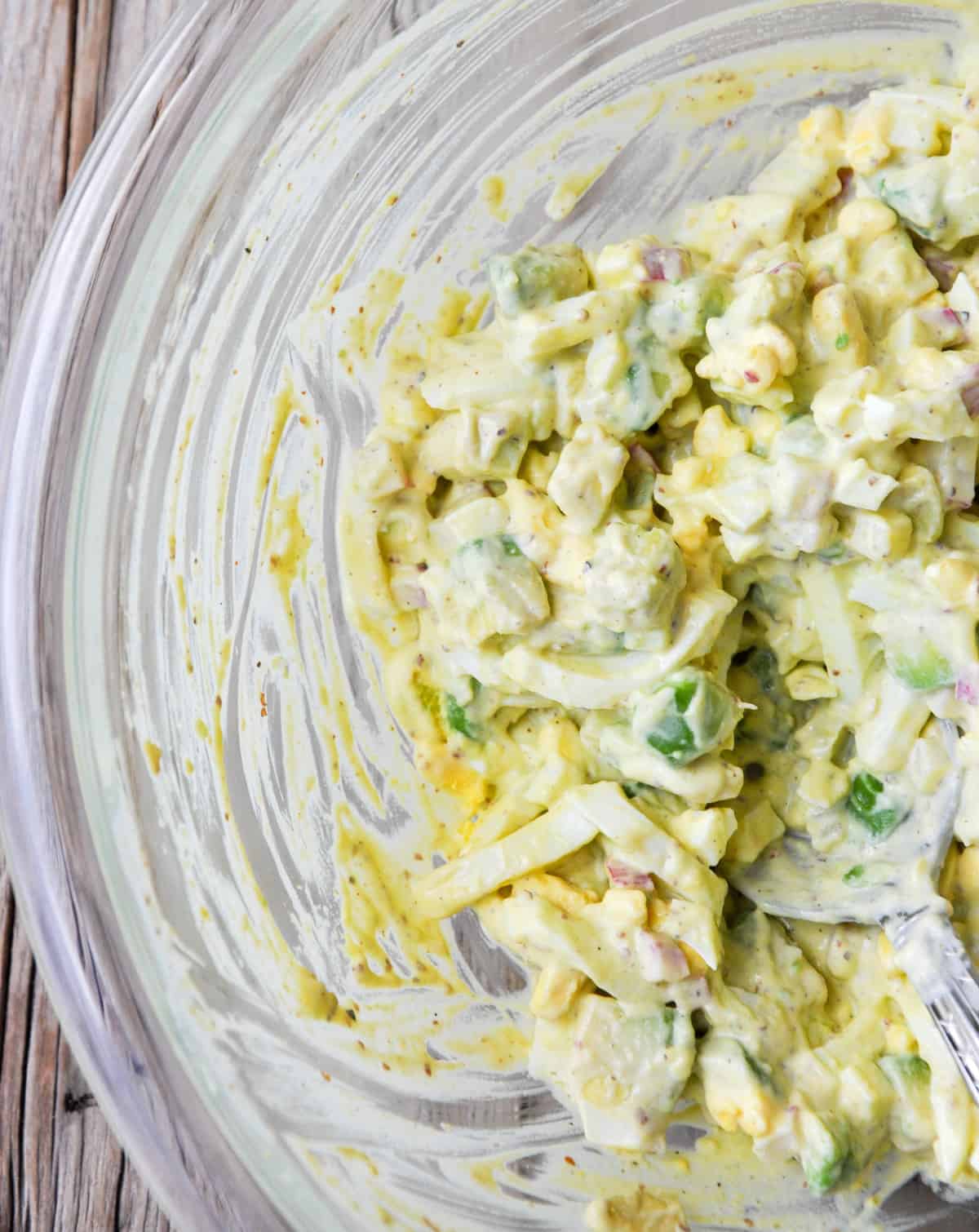 Mix to combine and refrigerate.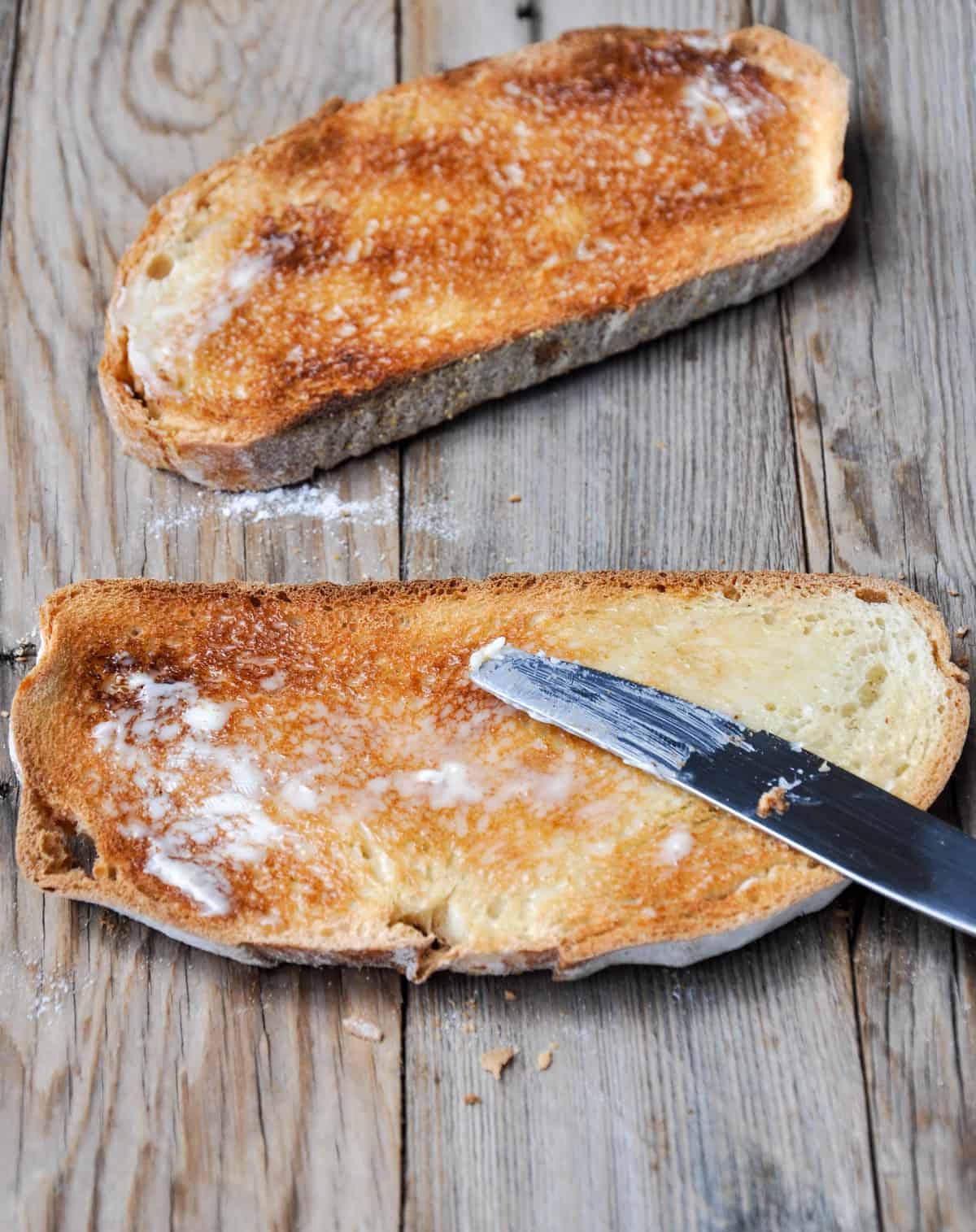 Toast up a slice of bread. I used a crusty country white but feel free to use any variety. Slather with a bit of butter.
Top with the avocado-egg salad.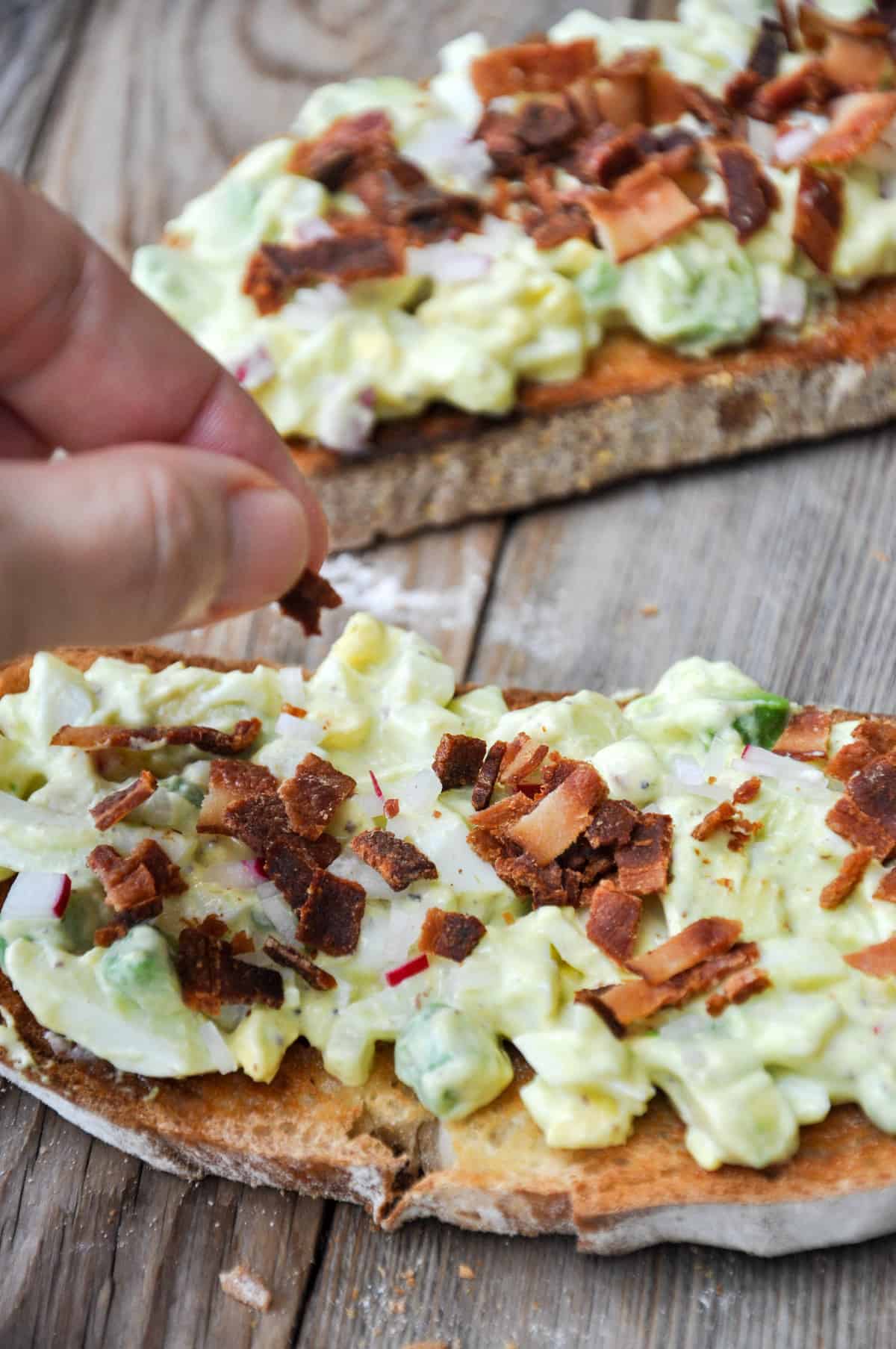 Top with crumbled bacon.
And finish with a generous layer of microgreens.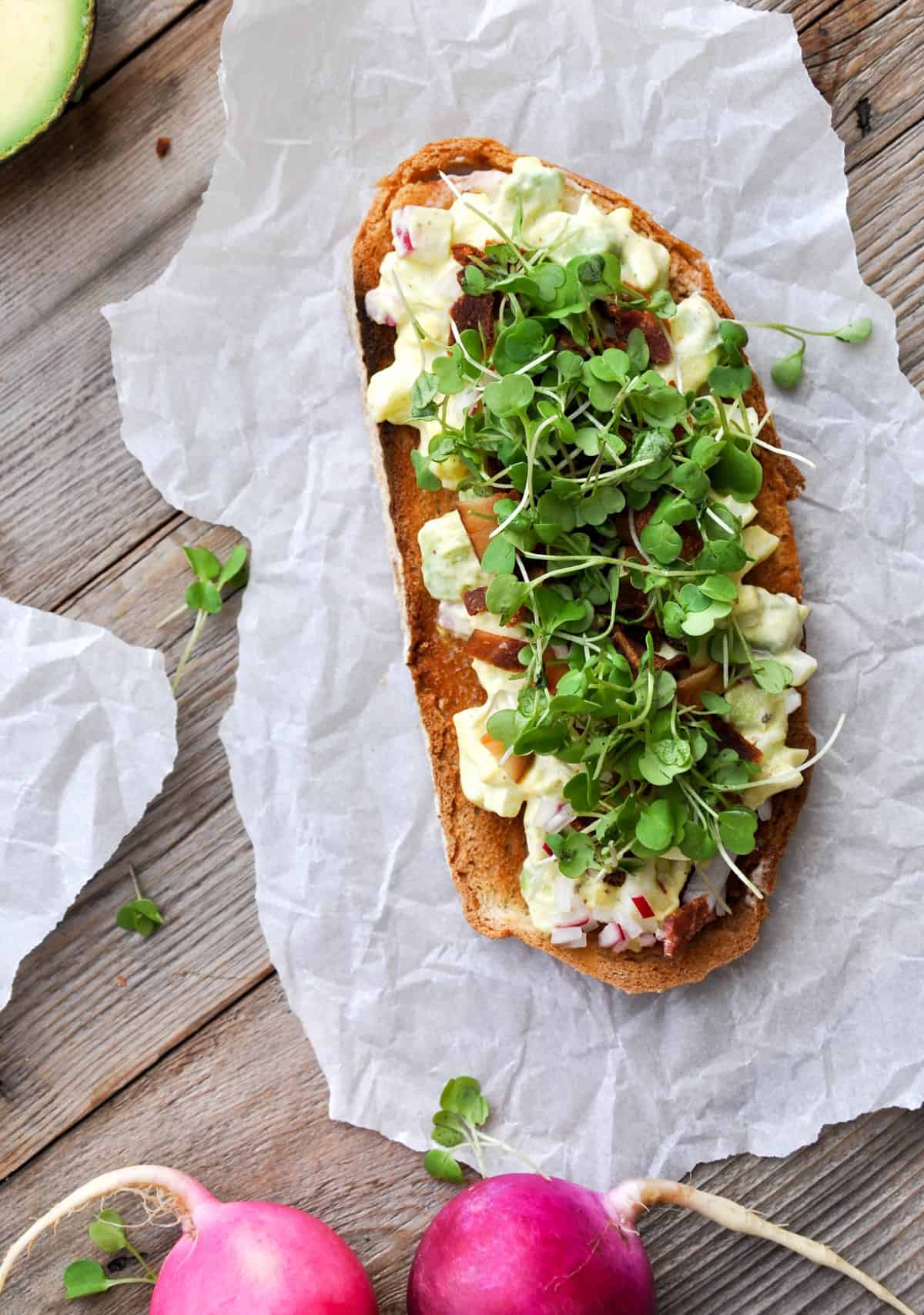 Somebody help me!
Trust me…it's that good.
Here is the recipe for ya!
AVOCADO-EGG TOAST WITH RADISH AND MICROGREENS
8 large eggs, hardboiled
2 avocados
2-3 radish bulbs
FOR DRESSING
1/3 cup mayo
1 tsp. celery salt
1 tsp. dijon mustard
1 Tbl. fresh lemon juice
FOR TOASTS
6-8 slices of bread
2 T. butter
6 pieces bacon, cooked and crumbled
1 cup micro greens, I used arugula
Peel and chop the eggs. Peel and chop the avocado into a small dice. Chop the radish into a fine dice. Place all in a bowl
Combine the dressing ingredients and stir to mix. Add to the egg mixture. Refrigerate until ready to use.
Toast the sliced bread and spread with a bit of butter
Top with the egg salad, bacon crumbles, and microgreens
Enjoy!