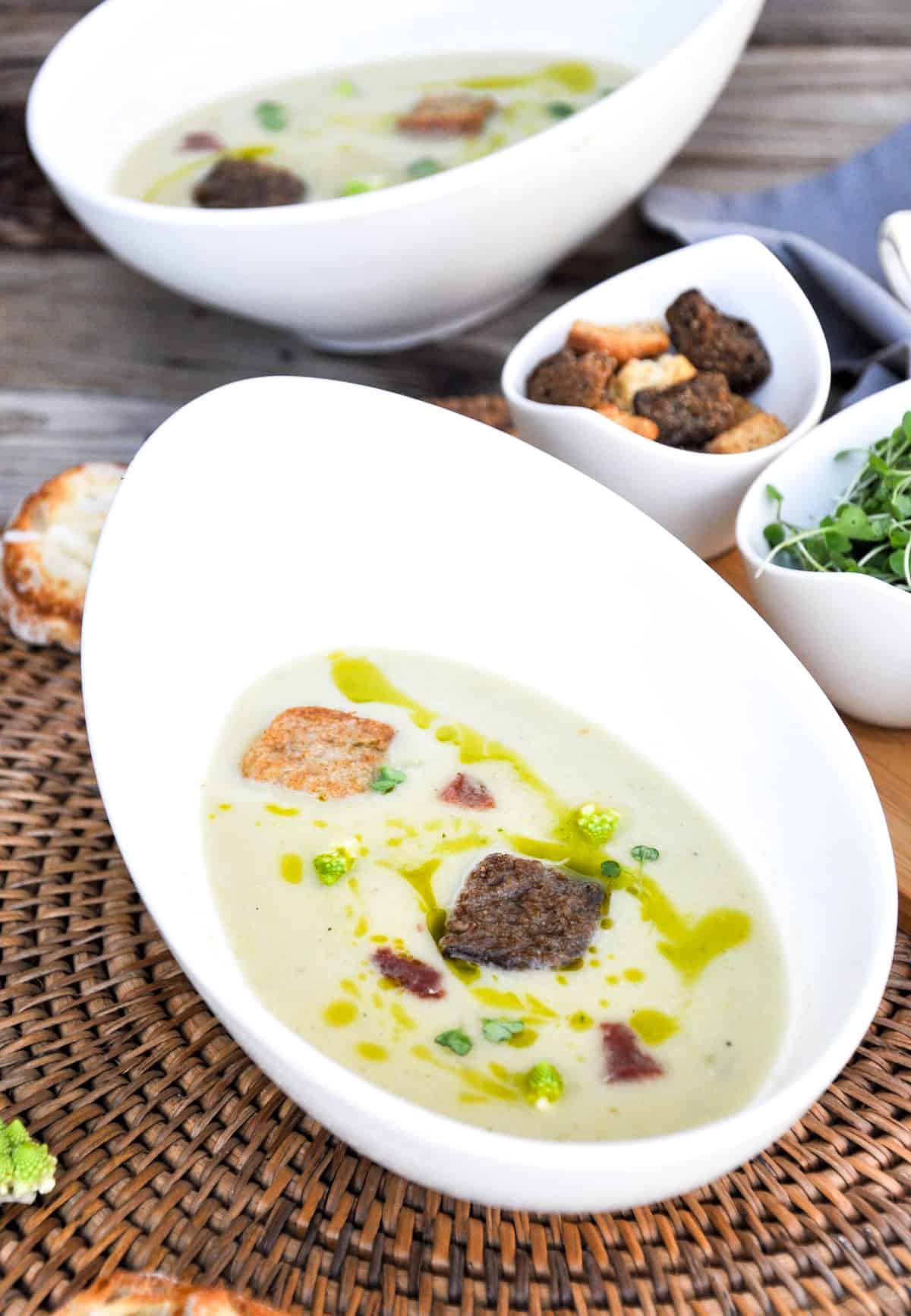 CA GROWN Blog
Discover. Learn. Connect.
Creamy Romanesco Soup
March 1, 2017
Eat the Season!
Sign Up For Weekly Recipes
« Back to Recipes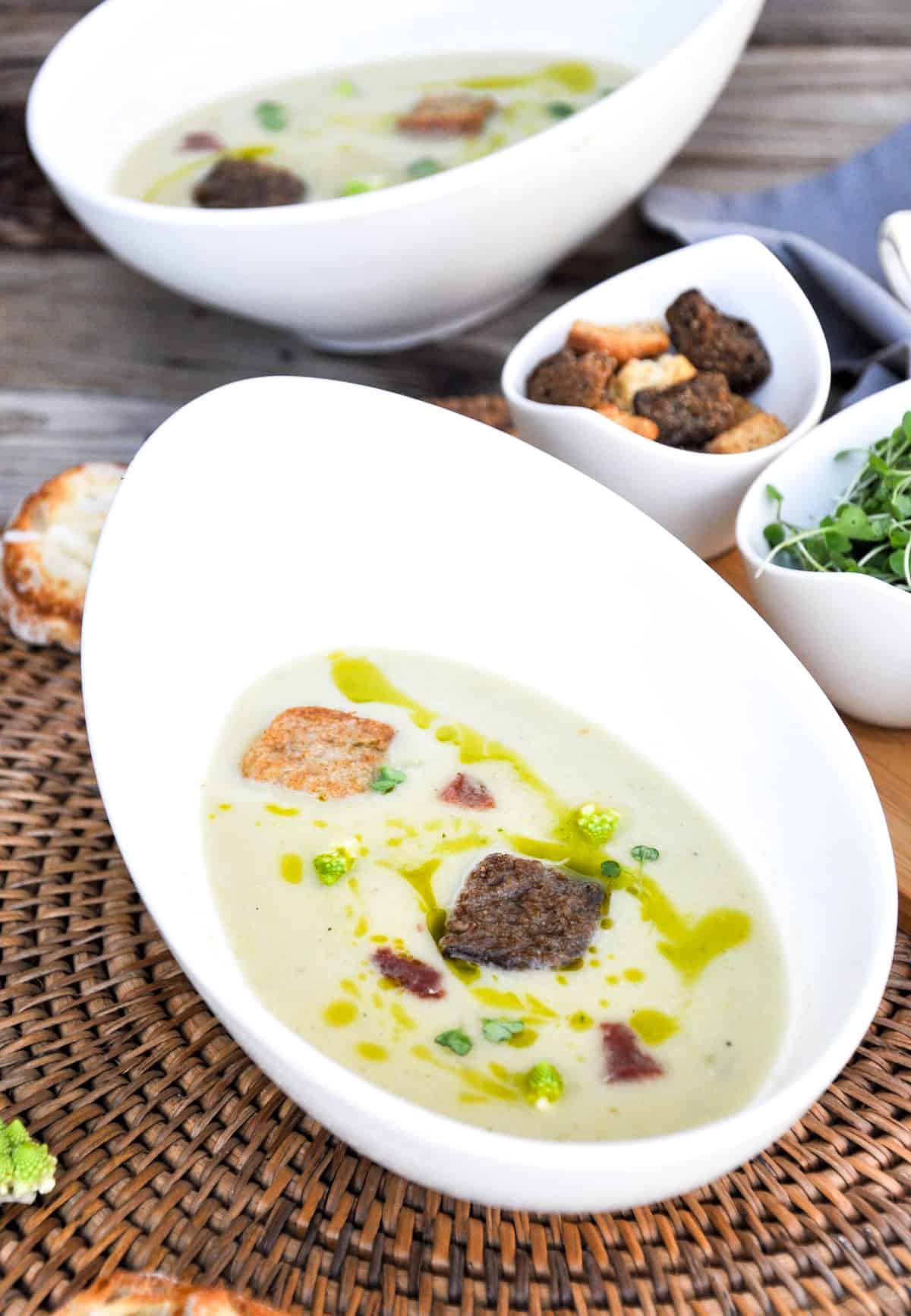 Creamy Romanesco Soup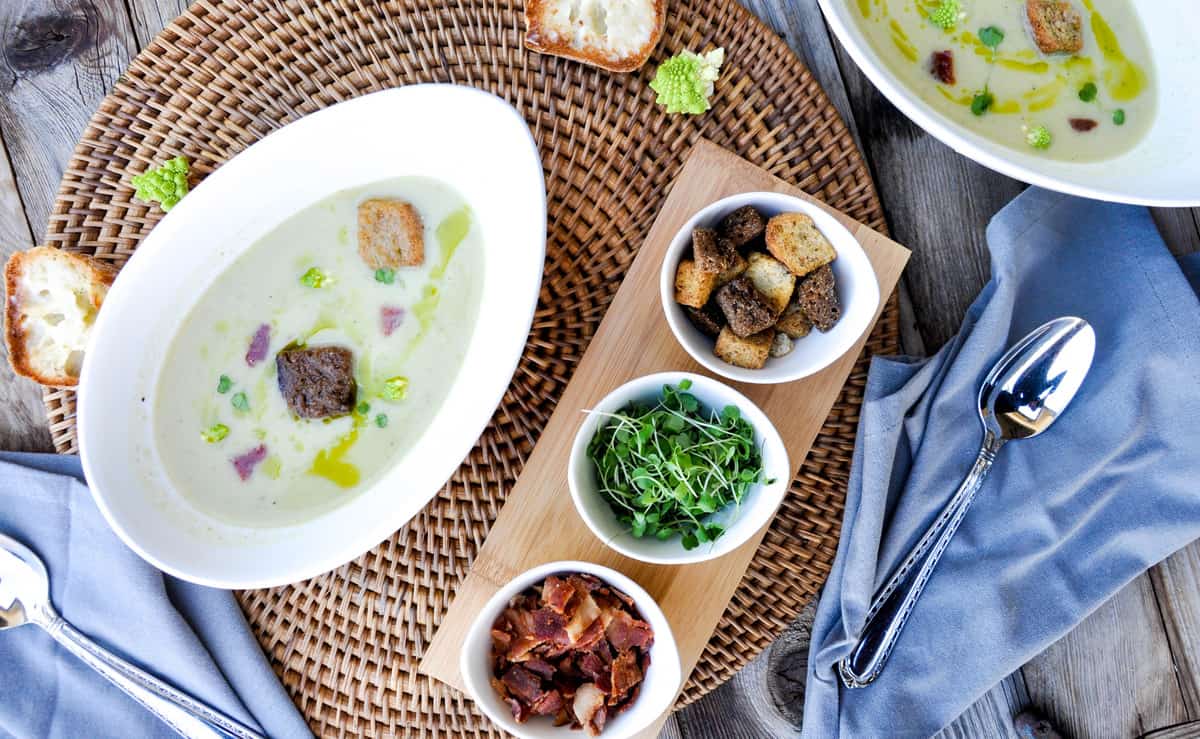 Are you familiar with romanesco?
It's sort of a cross between cauliflower and broccoli, but with much more visual interest!
It's almost too cool to eat, but once you realize how tasty and versatile it is, you won't mind cutting into the intricate florets to make some tasty dishes…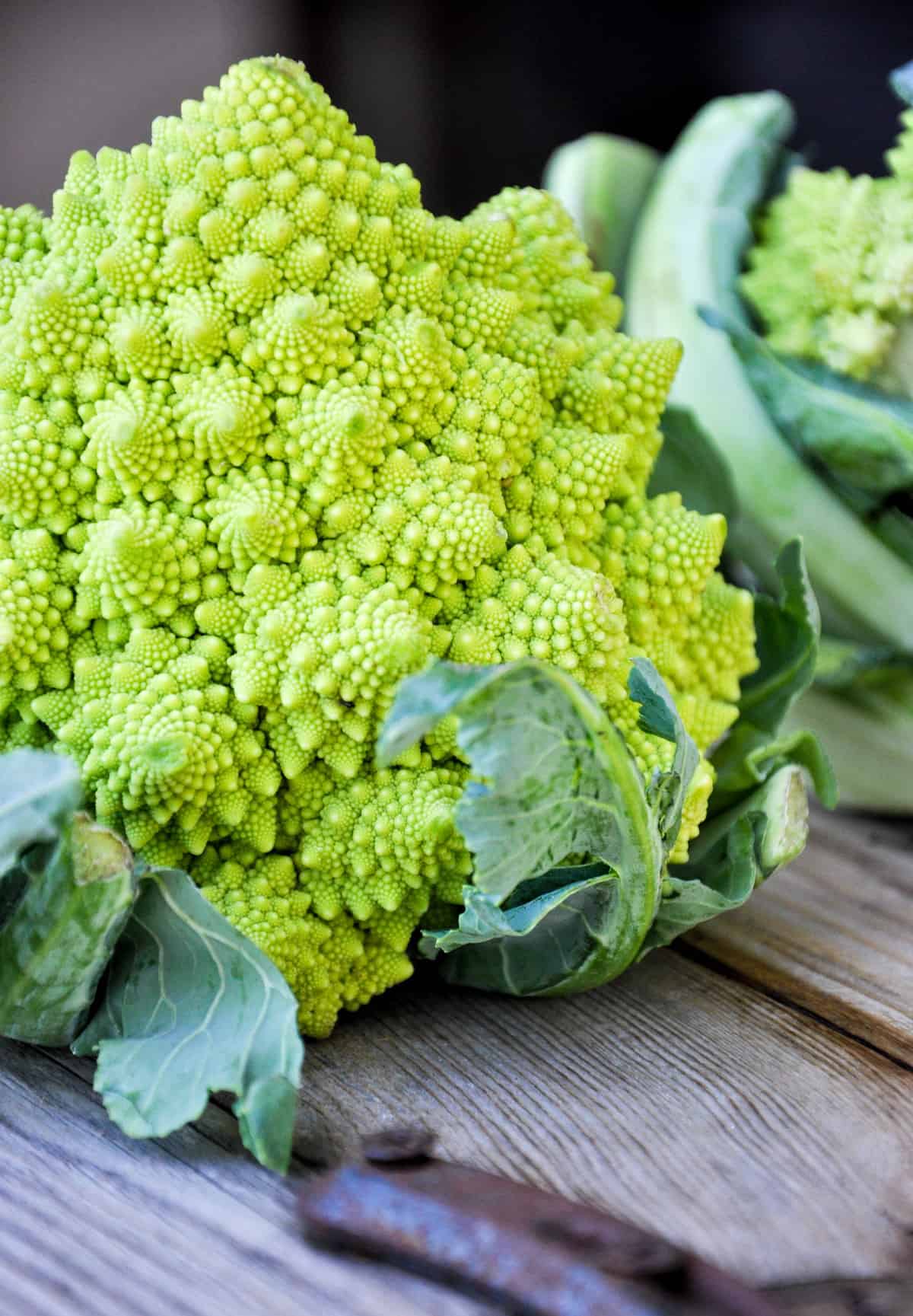 Pretty cool, huh?
Hubby says it looks like something you'd see on Monsters, Inc. with it's spikes and spirals, but I think it more resembles a piece of art.
Isn't it fun to discover such interesting varieties of food that are grown here in the state?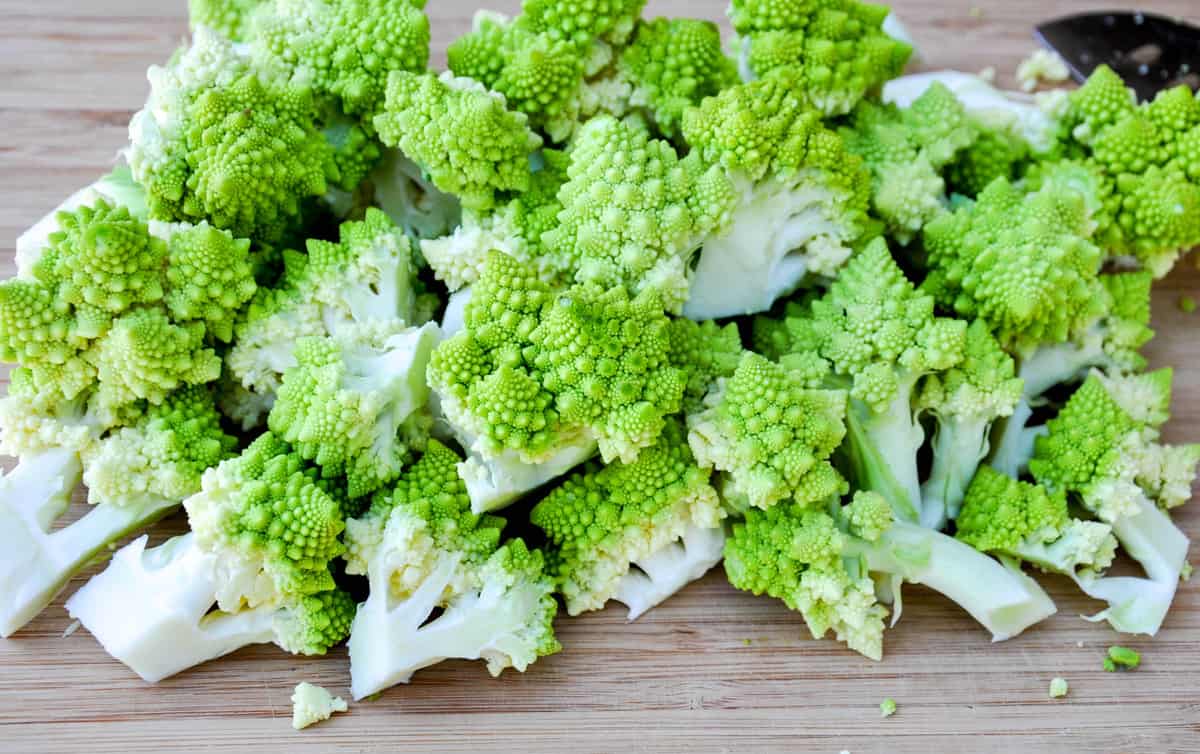 Once we cut into the romanesco head, you then start to see the familiar stalk and branching that broccoli and cauliflower have.
The flavor is pretty mild, just a bit nuttier than it's more traditional cousins.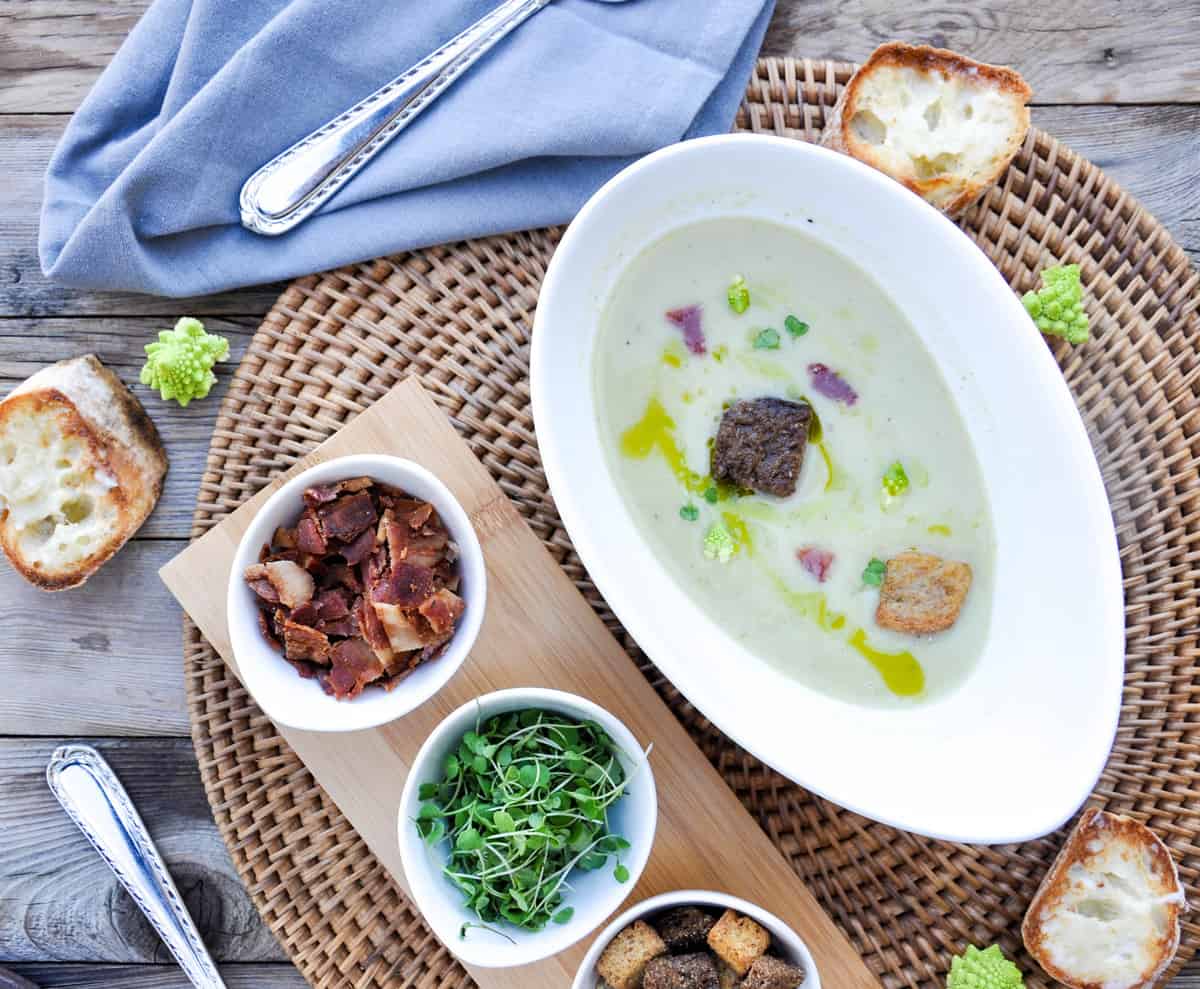 The soup is quick and simple to make. Like all of 30 minutes. Very realistic to pull off on a hectic weeknight.
Win-Win!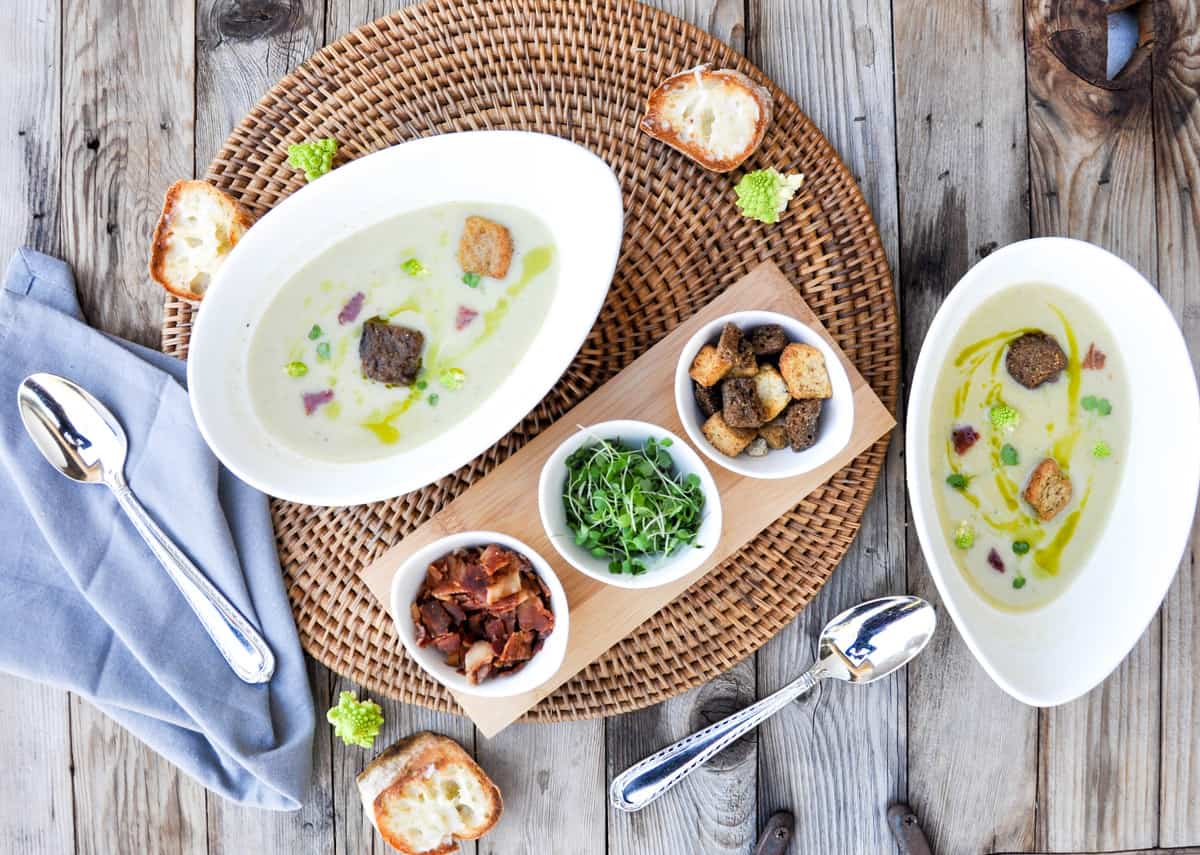 I served mine with a few tasty toppings. Crispy bacon, fresh arugula sprouts, and crunchy seasoned croutons. I also drizzled some chive oil (recipe coming soon!) over the surface.
I highly suggest you don't skip this part! It adds a bit of elegance and interest to the soup.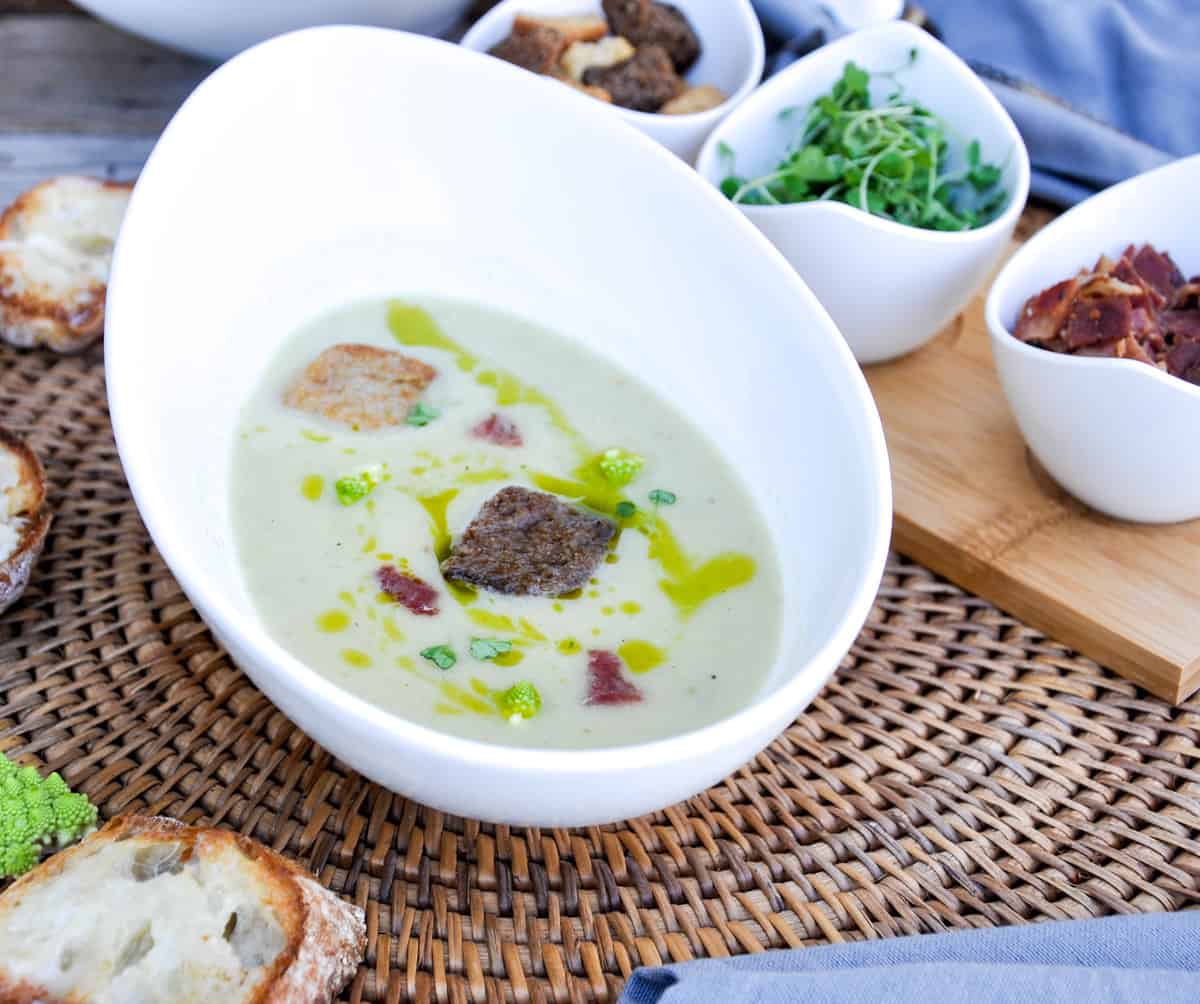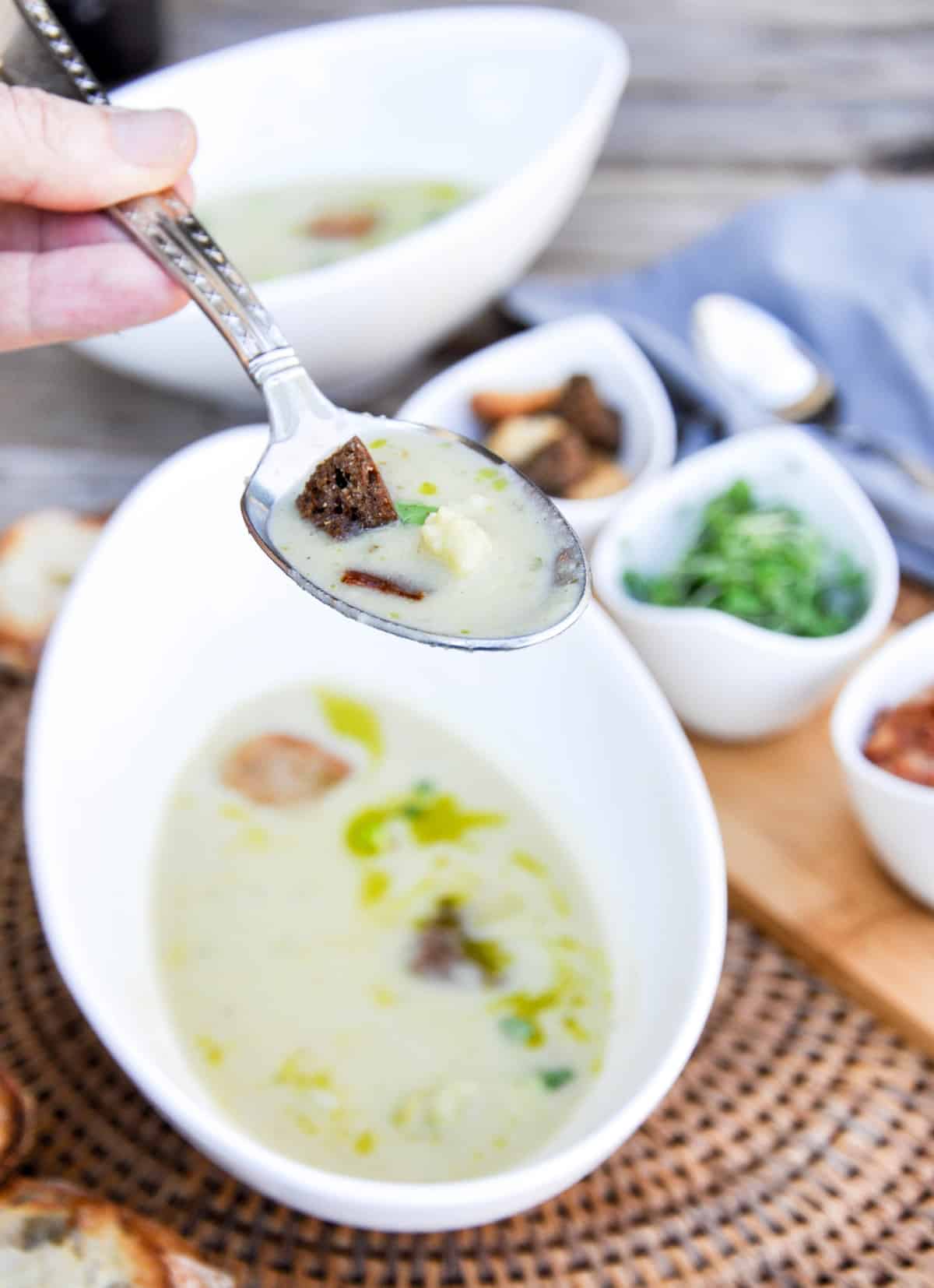 Serve with a few slices of toasted French bread for extra dipping!
CREAMY ROMANESCO SOUP
2 heads of Romanesco
1 yellow onion, chopped
2-3 T. olive oil
6 cups chicken broth
1/2 cup sour cream
salt and pepper to taste
FOR TOPPINGS
6 slices bacon, cooked and crumbled
1/4 cup arugula sprouts (micro greens)
1/2 cup croutons
Break the Romanesco into small florets. Bring a pot of water to boil and cook the Romanesco for about 10 minutes or until tender. Drain and set aside
In a large heavy stockpot, heat the olive oil and add the onion. Cook until translucent. Add the cooked Romanesco. Season with salt and pepper to your liking.
Add the chicken stock. Cover and simmer for about 15 minutes
Add the sour cream and stir well to combine. Cover and simmer for an additional 10 minutes.
Remove lid and using an immersion blender, puree the ingredients until smooth.
Ladle into bowls and serve with toppings.