Passionfish: This Monterey Seafood Restaurant is Making a Difference, One Order at a Time
This restaurant's passion for sustainable Monterey seafood has helped to create change across the industry.
Passionfish is a small seafood eatery with a big reputation. The Pacific Grove restaurant is aptly named. Owners Cindy and Ted Walter are truly passionate about sustainably sourced seafood.
How does Passionfish showcase Monterey County?
Cindy and Ted Walter both were born and raised in Monterey County. They both grew up in the midst of the most productive agricultural region in the nation, surrounded by the bountiful Pacific Ocean. Their paths didn't cross until Ted opened his first restaurant, Teddy's on Main. Cindy applied for a job as a hostess, sparks flew and the two were soon married.
In 1997, Cindy and Ted purchased a restaurant on a quaint corner in Pacific Grove.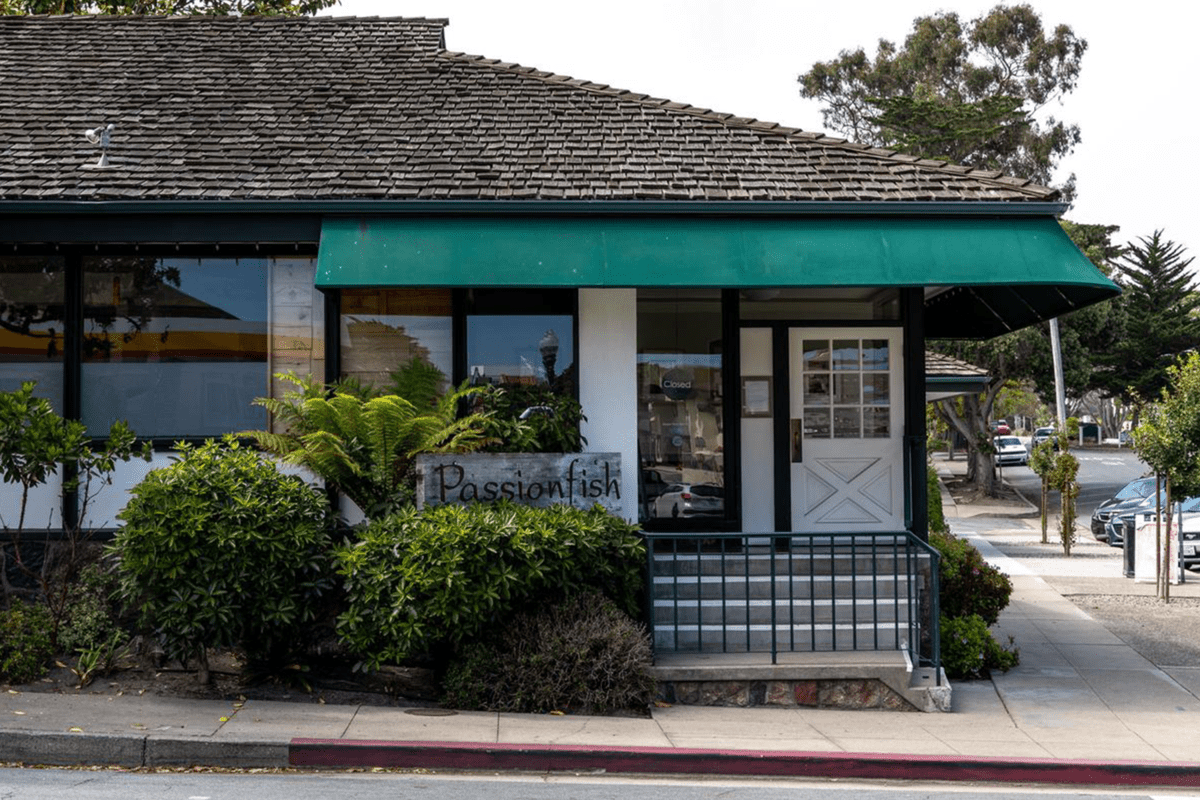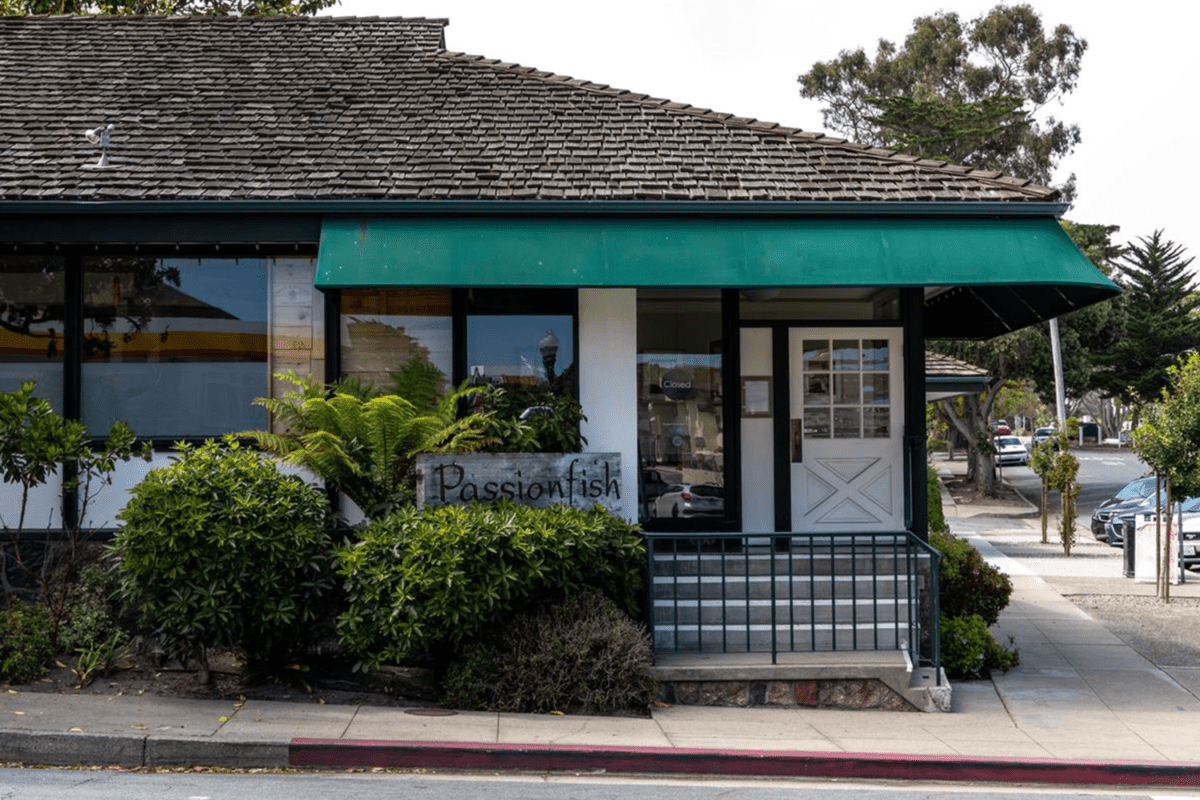 The two took about a year to decide on a direction for their menu. After much deliberation, they decided to keep things simple. They chose to craft a menu around locally grown, seasonal ingredients – carefully selecting premium products from local farms and fisheries that would truly showcase all that Monterey County has to offer.
Why is sustainable seafood so important?
Sourcing sustainable seafood was an important piece for Cindy. As the daughter of a fisherman, she grew up around the local wharfs. When she and her father would witness trawlers unload on the wharf, her father would point out that the nets were not just full of fish, but big balls of ocean floor. "He told us over and over again that those nets were destroying the ocean floor, the habitat of the ocean, and our family's ability to continue fishing," Cindy recalls. For this reason, Cindy knew she wanted to source from fishermen who were fishing with a pole, rather than trawlers.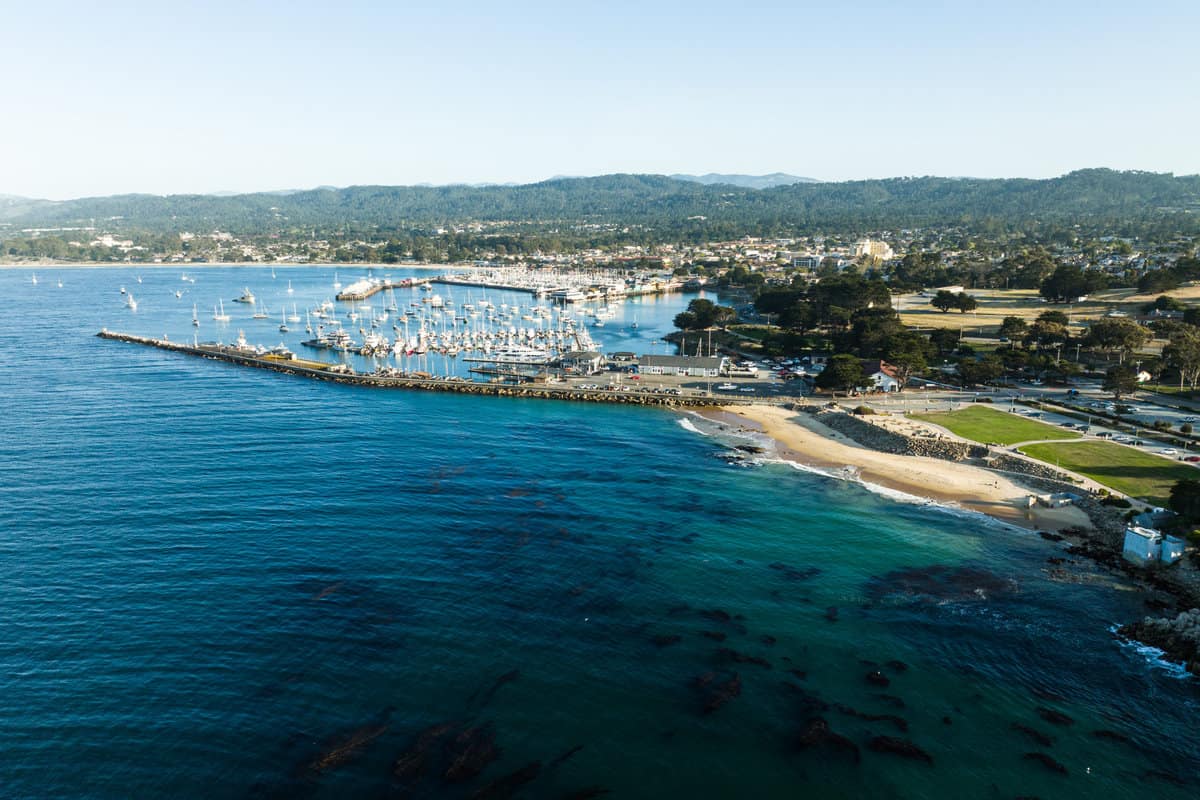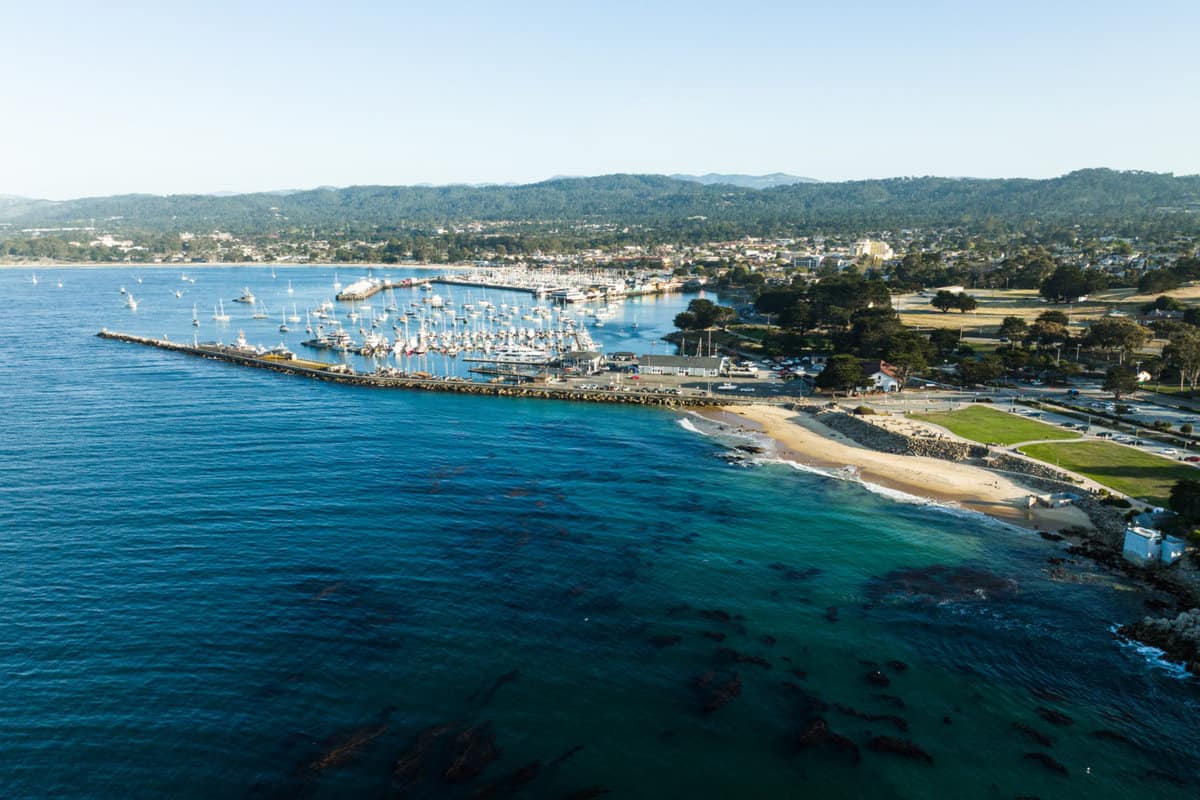 Around the same time, Cindy began to notice customers coming in with a Seafood Watch card. These cards were issued by the nearby Monterey Bay Aquarium with the goal of helping consumers make sustainable Monterey seafood choices. Cindy was initially thrilled, thinking that this would be an excellent resource to help her source sustainable seafood suppliers for the restaurant. After an initial call with the aquarium, she soon found that the fledgling program wasn't quite that far along. Undeterred, she jumped in feet first to help. Cindy began to collaborate with the aquarium – adjusting their Seafood Watch card, working with scientists, local fishmongers and fisherman.
How does the Seafood Watch program help companies and consumers?
Today, the Seafood Watch program is a valuable tool for companies and consumers around the globe. Working with governments and businesses around the world, the Seafood Watch program provides a rating of "best choice", "good alternative" and "avoid" for all caught or farmed seafood. Scores are based on scientific criteria of environmental sustainability.
When customers or restaurants demand sustainable seafood, it serves as a catalyst for positive change within the industry. "Seventy five percent of all seafood sold in the United States is sold in a restaurant – not grocery stores or fast food. So that really makes us the gatekeepers of the ocean," Ted states.
"You can always check the quality of what's coming in, but learning where everything's coming from and making sure that it's caught in a sustainable manner is important," Cindy adds.
Does Passionfish work with local farmers?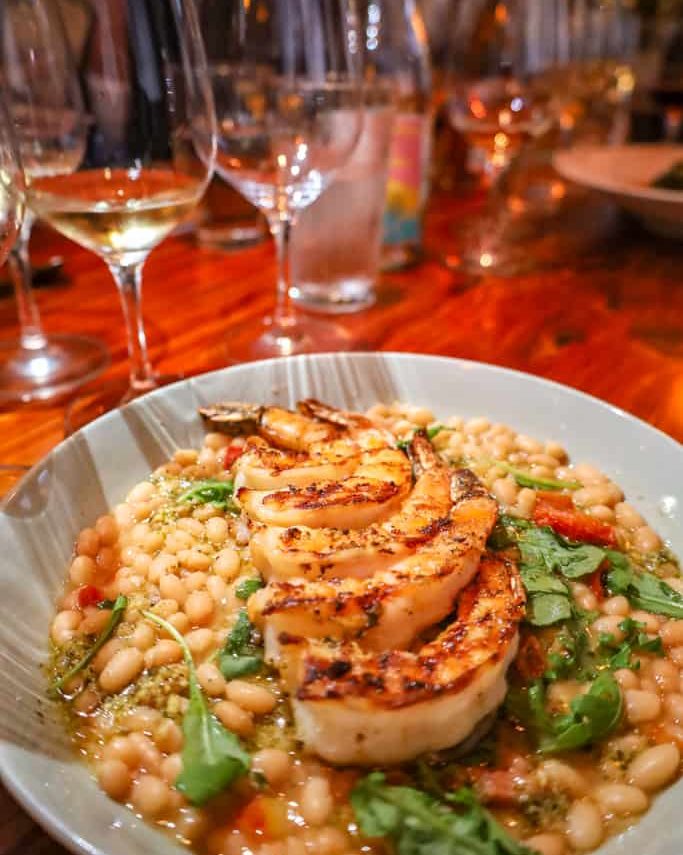 While Ted and Cindy are clearly passionate about sustainable seafood, they also have an appreciation for locally grown produce. Ted firmly believes that sourcing the freshest, locally grown products results in the tastiest food. They purchase their produce from local farms and curate relationships with nearby farmers. "I think we are so incredibly lucky and blessed because of the amount of things grown here. We're able to find almost anything that we want all year round," Cindy states.
How is the wine program at Passionfish different from other restaurants?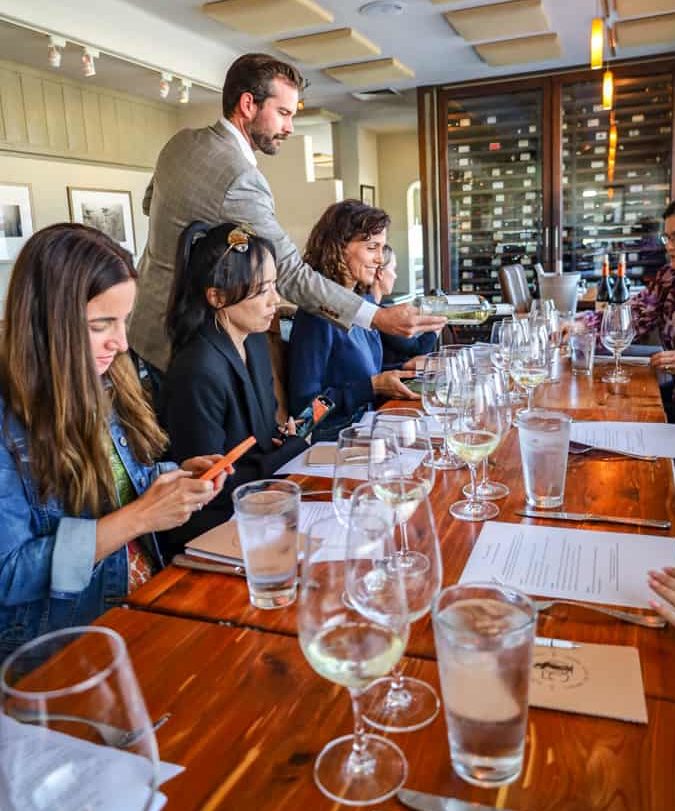 The extensive wine list at Passionfish includes over 400 "interesting and sustainably produced" wines from around the world. Not surprisingly, over half of the wines featured on their wine list are from California. "Monterey County is the one of biggest winegrape growers in California. We know a lot of people in the wine business and we've made really good relationships with them over the years," Ted states. Some of those relationships are closer than others. Their daughter is a winemaker at Ryme Cellars, and her parents are proud to include her wines on their restaurant's wine list.
Cindy and Ted are passionate about making great wines accessible. Passionfish is proud to offer many of their wines at or near retail prices. This allows Pacific Grove restaurant patrons the opportunity to experience bottles and vintages that they might feel are prohibitively priced at other restaurants. "Now all of a sudden, that wine becomes accessible," Cindy explains.
Why is Passionfish a Central Coast destination?
Since opening almost 25 years ago, Passionfish has garnered local and international attention. Passionfish was the first restaurant to be certified "green" by the Monterey County Green Business Program. The restaurant has received numerous awards and accolades, including the prestigious James Beard Award for their menu and wine list. The Walter's dedication to choosing responsibly sourced seafood, produce and wines- combined with Ted's impressive culinary skills – has truly made Passionfish a Central Coast destination.
If you're in the Monterey area, or planning a visit soon, check out the current menu + wine list at our favorite Pacific Grove restaurant and make your reservation!
Interested in sustainable seafood? Learn more about the Seafood Watch Program and download your National Consumer Guide, then check out our blog post highlighting two sustainable Monterey seafood companies on the Central Coast!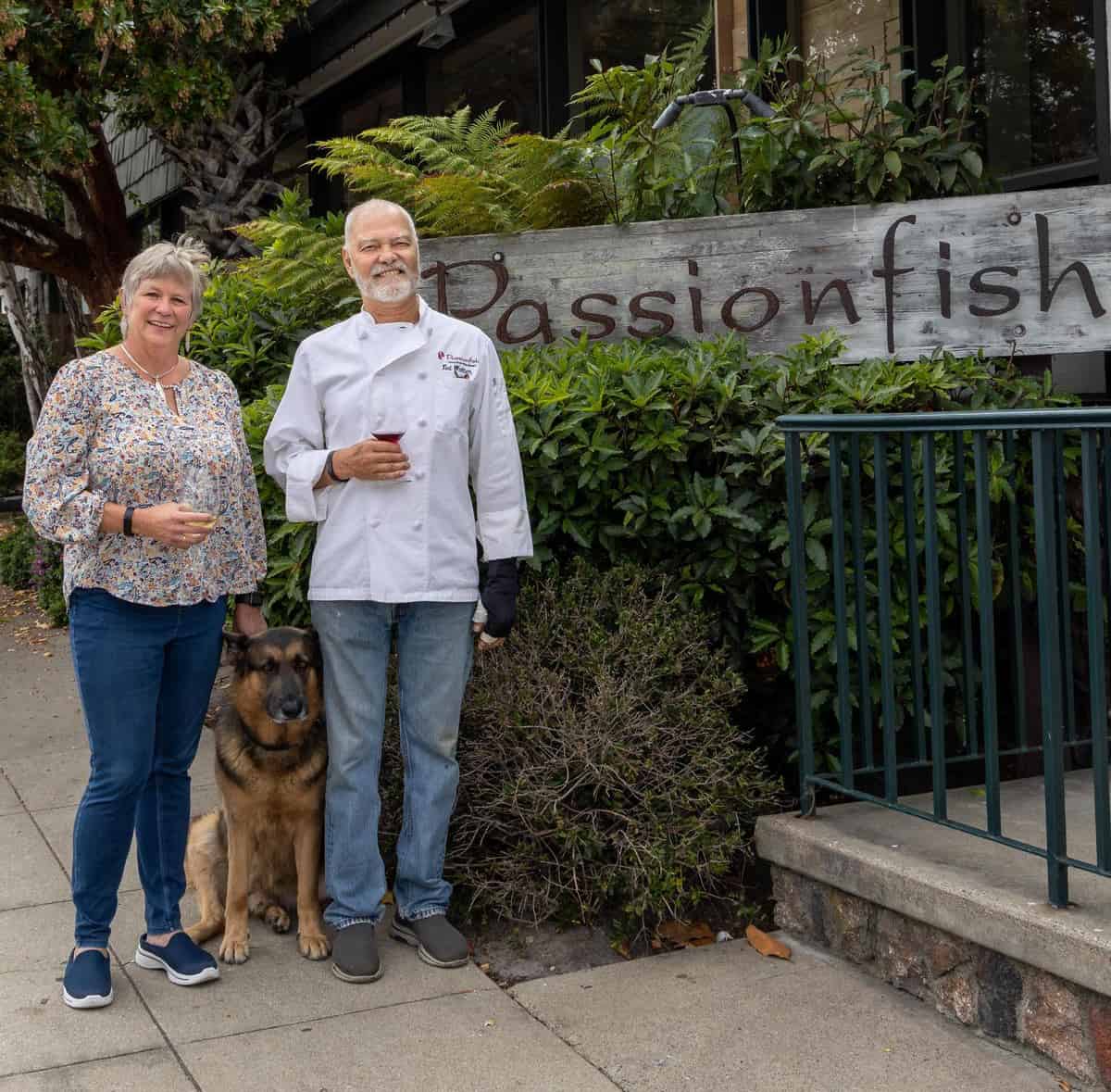 Article by Hilary Rance. Photography courtesy of James Collier, Alison Needham and Hilary Rance.