Mother + Daughter Duo Make Award-Winning Olive Oil at Groves on 41
Groves on 41 is a family farm that grows olives and makes award-winning olive oil in Templeton, California near Paso Robles. They have 4,000 Spanish Arbequina and Greek Koroneiki olive trees planted on the picturesque property, which also has a guest house and event barn. Mother-daughter duo Karen and Jennifer Tallant manage and own the operation.
For Karen, being an olive farmer is her "retirement" after a long career in aerospace in Southern California. She wanted to move to the Central Coast to enjoy a quieter lifestyle. Karen gives off a vague movie star vibe with her blonde upswept hair and husky "Kathleen Turner" voice and her glowing skin could be a testament to good genetics, but she swears it's the olive oil that keeps her young. She definitely didn't plan to be a farmer.
"[We got into agriculture] pretty haplessly. We were looking for a property on the Central Coast with the notion of starting a bed & breakfast when we happened on an olive farm. When friends dissuaded us from this B&B venture, stating it would be way too much work, I decided to spend some time up at the UC Davis Olive Center and learn a little more about the fresh twist California was putting on this ancient product. I was hooked. In 2010 we found a delightful property that would accommodate my plan to plant 4000 trees," says Karen.
Daughter Jennifer left her own long career in the hospitality industry after working her way up the ladder at luxury hotels and private clubs in Newport Beach. She knew she was able to lend her expertise to their plans for a vacation rental and event barn, and for planning group tours and tastings. Jennifer is the people-facing person who attends events and farmers' markets and also manages the agritourism part of the business.
Karen has become a major advocate of the fledgling olive oil industry in California and attends as many industry events as she can. The Golden State, though it has an ideal climate for growing olive trees, only produces 7.5% of the olive oil consumed in the U.S.
Karen notes, "The Paso Robles area is known for its award-winning wines. Anywhere winegrapes grow is a great climate and soil for olives."
Through trial and error (and some setbacks too) over the years, they have learned that olive trees are quite resilient to environmental challenges. Groves on 41 has refined their methods to be as water-wise and sustainable as possible, both in the orchard and with their packaging.
"Olives need to be stressed a bit and I am pretty good at that," jokes Karen. "Regarding sustainability practices, we try not to use any chemicals (except for an organic compound necessary for mitigating olive fruit flies in the orchard). We use a drip irrigation system and "deficit irrigate" or [give the trees] no water at all leading up to the weeks before harvest. We also plant a cover crop in years where adequate rains permit growth in order to naturally work nitrogen back into the soils. Our olive oil bottles are glass and are packaged in pretty little Kraft bags with paper tissues," she adds.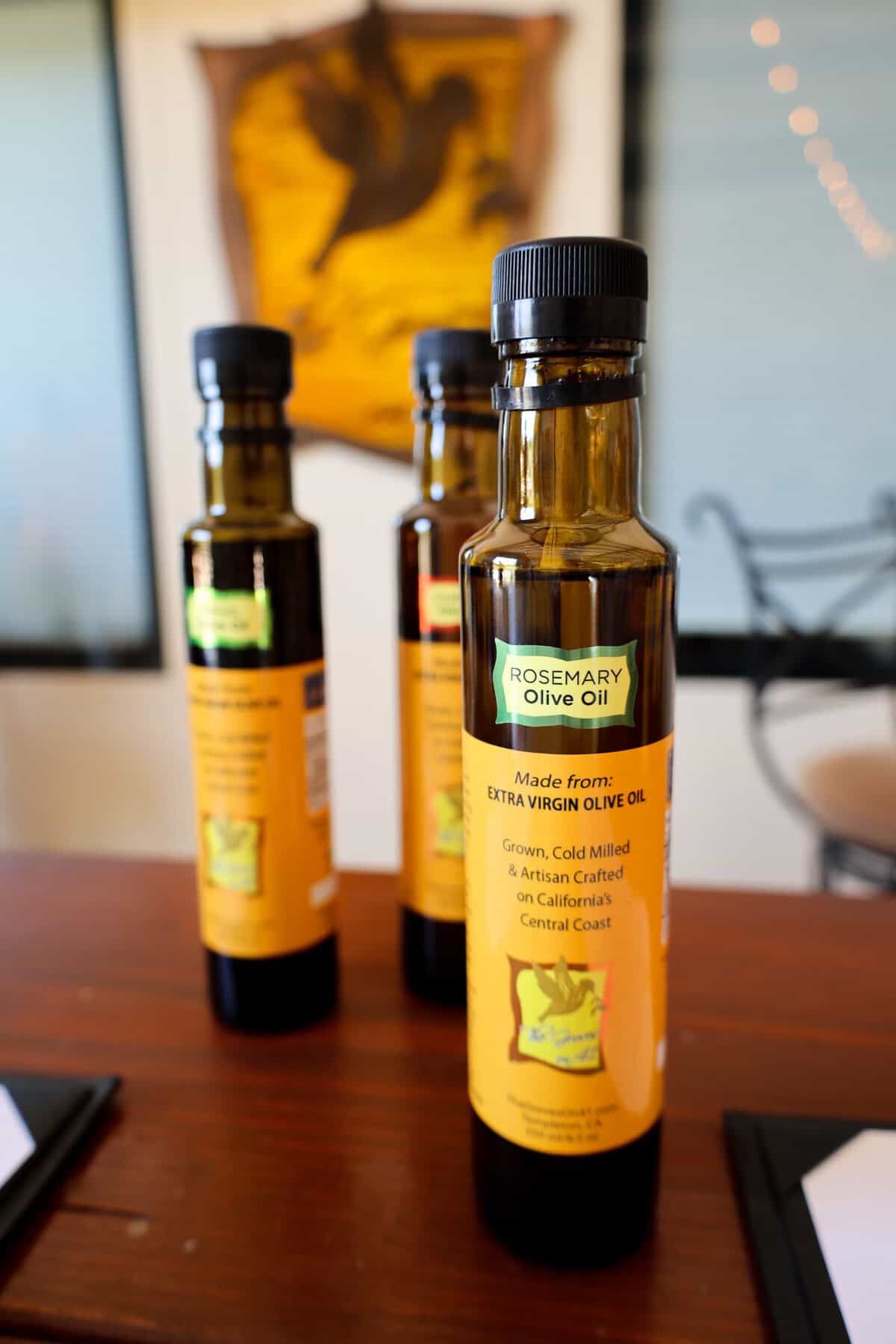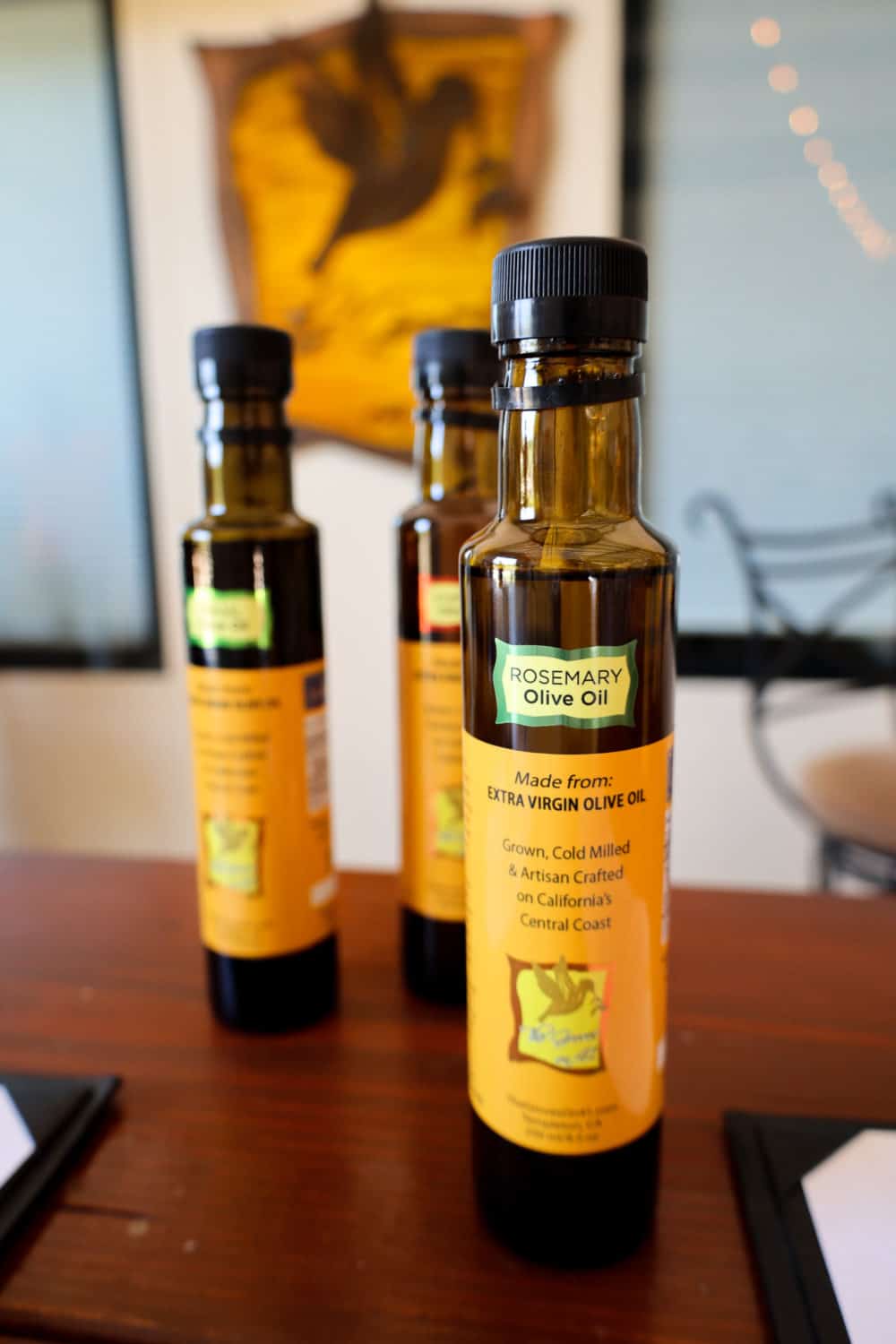 Award-Winning Olive Oil at Groves on 41
Groves on 41 produces single-variety extra virgin olive oil for each of their olives, Spanish Arbequina and Greek Koroneiki, as well as a blend of the two called Field Blend. They also offer several infused olive oils such as Praline, Raspberry, Basil, Garlic, and Rosemary. Karen encourages everyone to try a drizzle of their Lemon Olive Oil over vanilla ice cream -we have and can verify its deliciousness! She also shares several recipes on their website if you need further inspiration.  
Both Karen and Jennifer have come to love the Central Coast and the local farming community and want to encourage more people to visit farms in addition to wine tasting. 
"The local farmers and purveyors are passionate about what they do and are happy to share their knowledge and experience with their visitors. We've found most of these folks have very interesting backgrounds, which generally makes for some lively conversations," she muses.
In addition to the beautiful olive orchard at Groves on 41, you can also stay in their three-bedroom "vacation retreat" on the property or sign up for a tour and tasting of their many unique olive oils.
"There is so much more to visit and do in Paso than wineries, although we do enjoy our wineries and craft breweries! There is a Farm Trail Map now that includes four-five of our commercial olive growers who offer tastings and tours. These are real family-friendly experiences with great takeaways. Jennifer also participates in many of the local farmer's markets and events," enthuses Karen.
Visit their website for more information on how to schedule a tasting and tour, where to find them at a farmers' market, or to purchase any of their products online.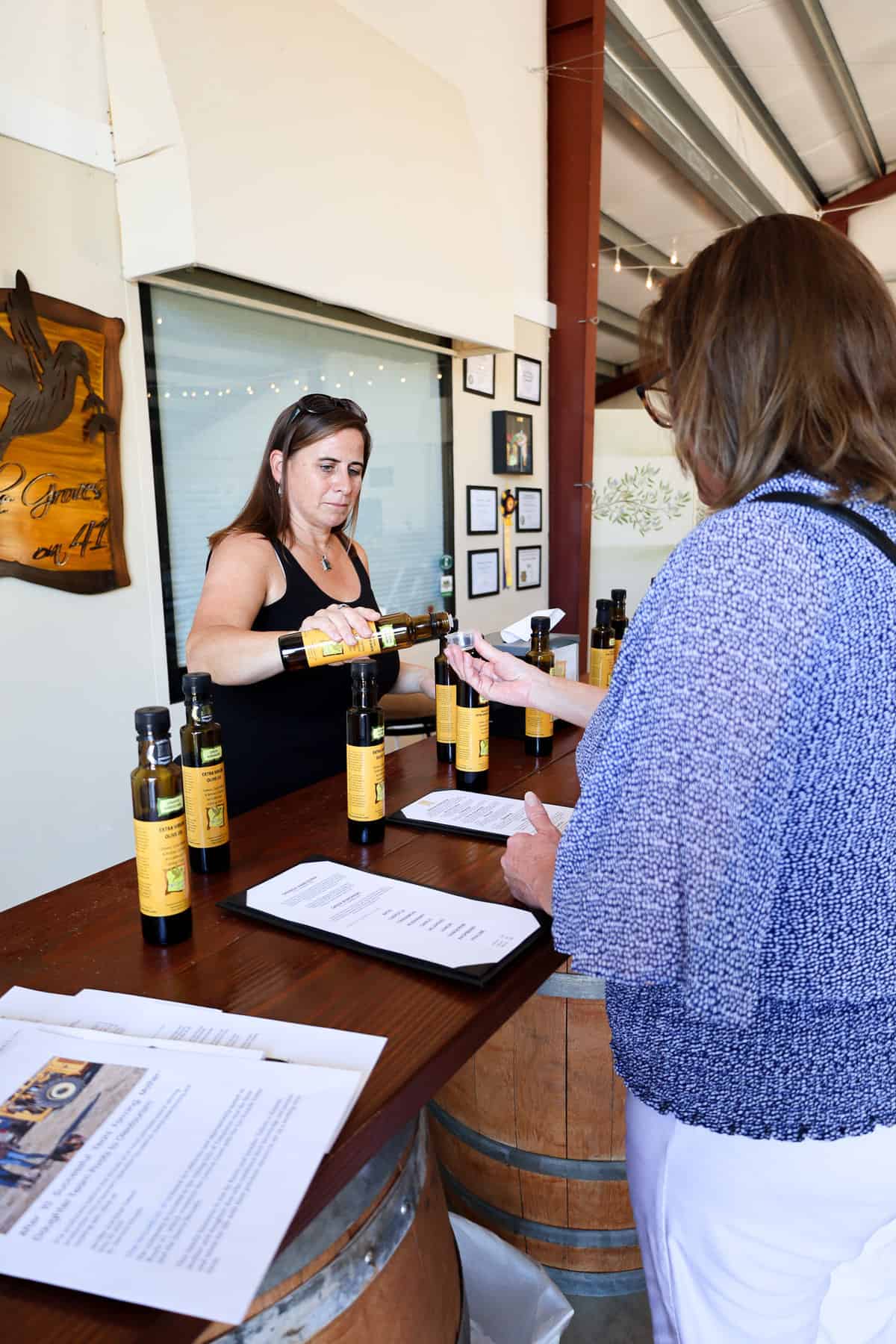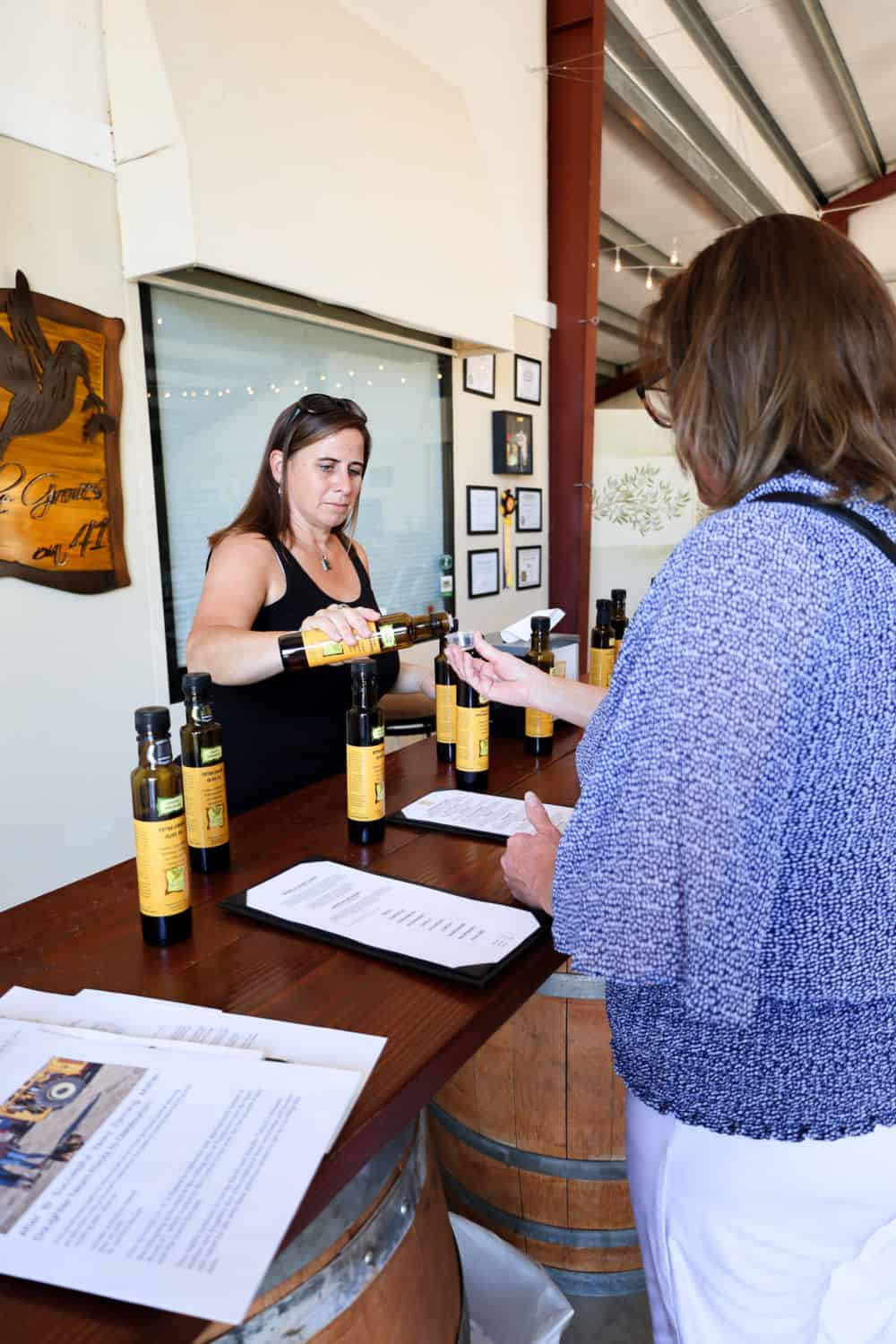 Article by Alison Needham. Images by Alison Needham and Leah Judson.