Fresh Wreath with Dried Citrus, Whole Nuts and Succulents
I've got a wonderful DIY for you just in time for the Holidays! This fresh wreath with dried citrus, whole nuts and succulents will be the best addition to your holiday decor.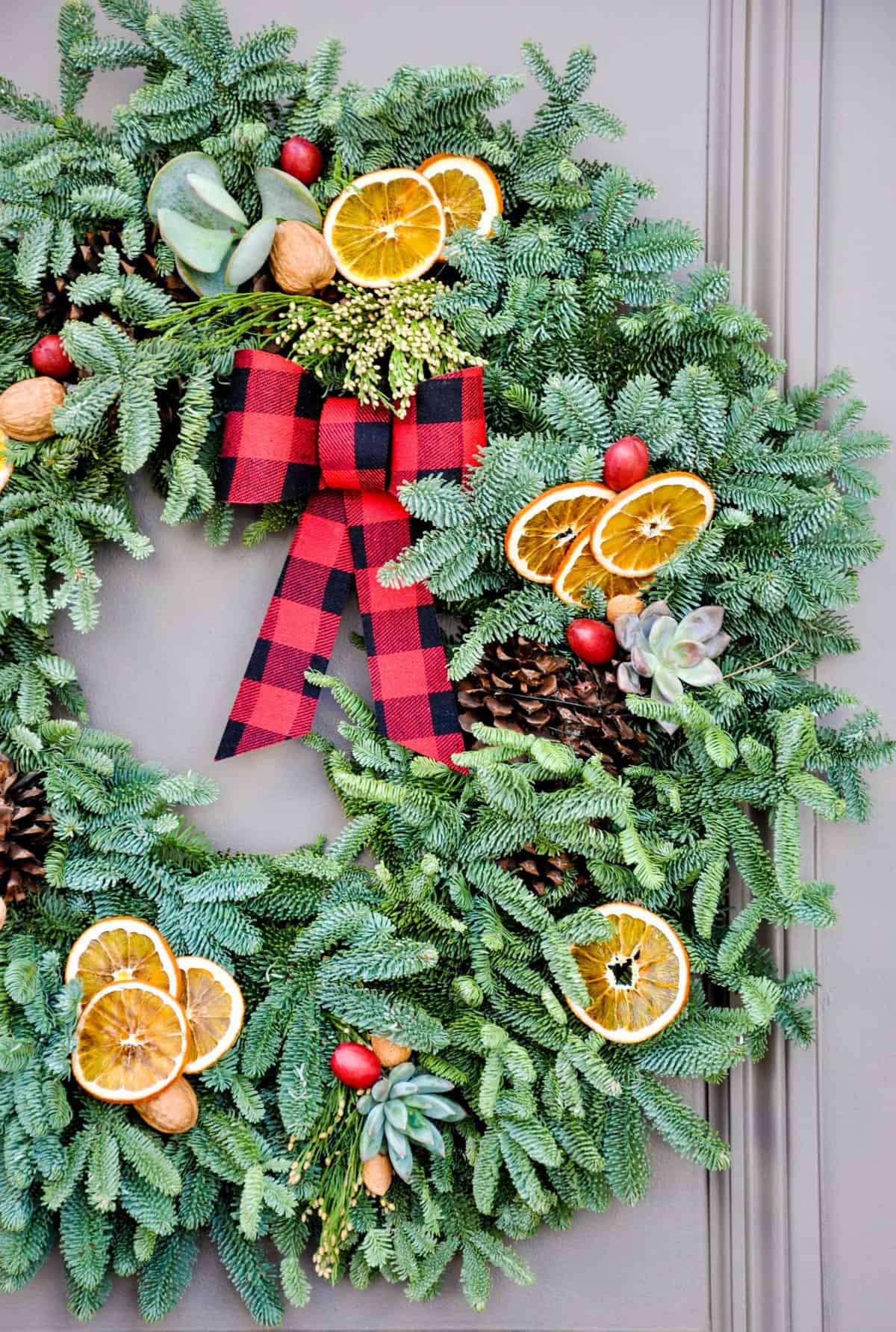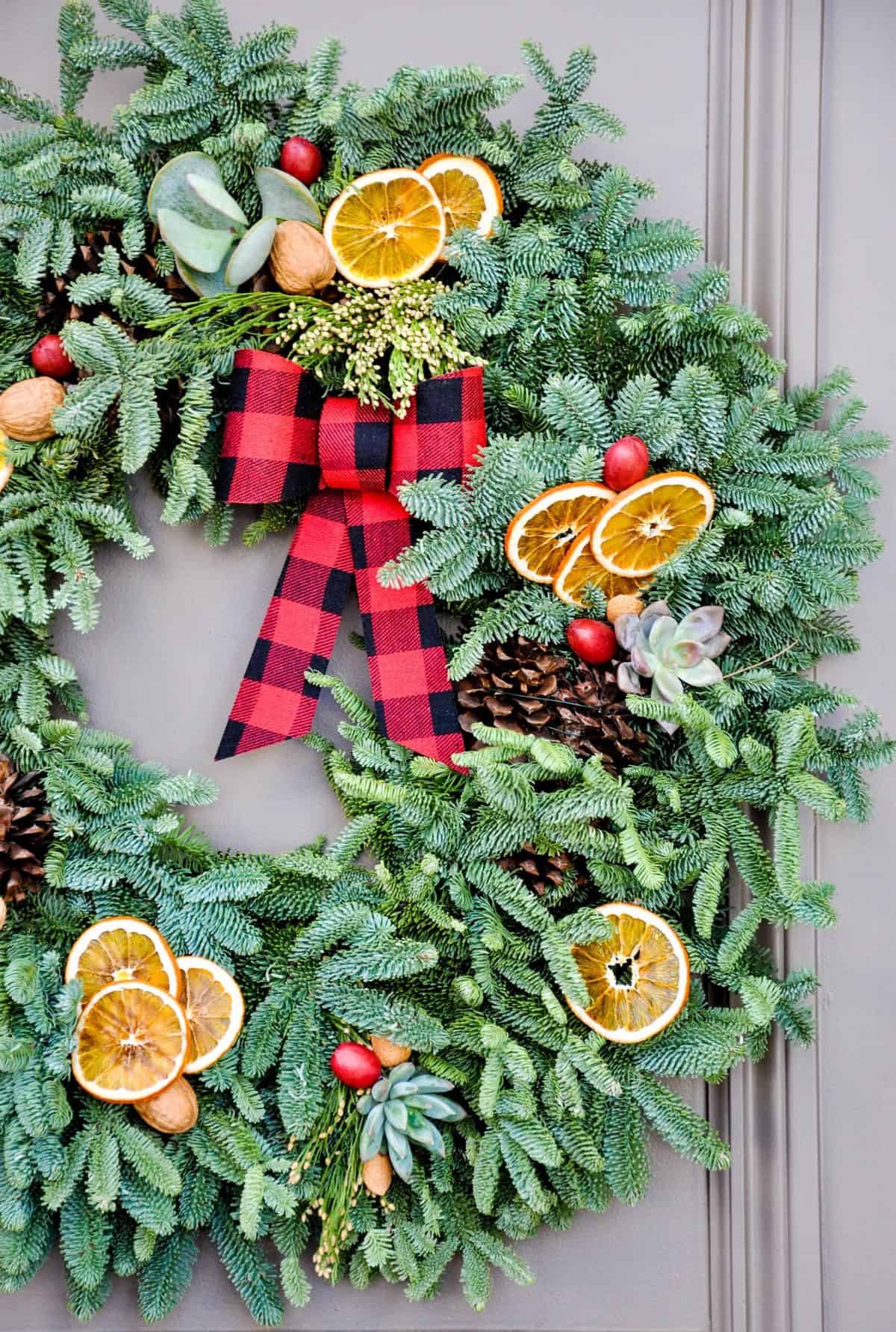 I adore fresh wreaths on my front door. They are so fragrant and welcoming, but sometimes lacking a little festiveness. This year I decided to add some of our state's bounty and spruce up my fresh green wreath!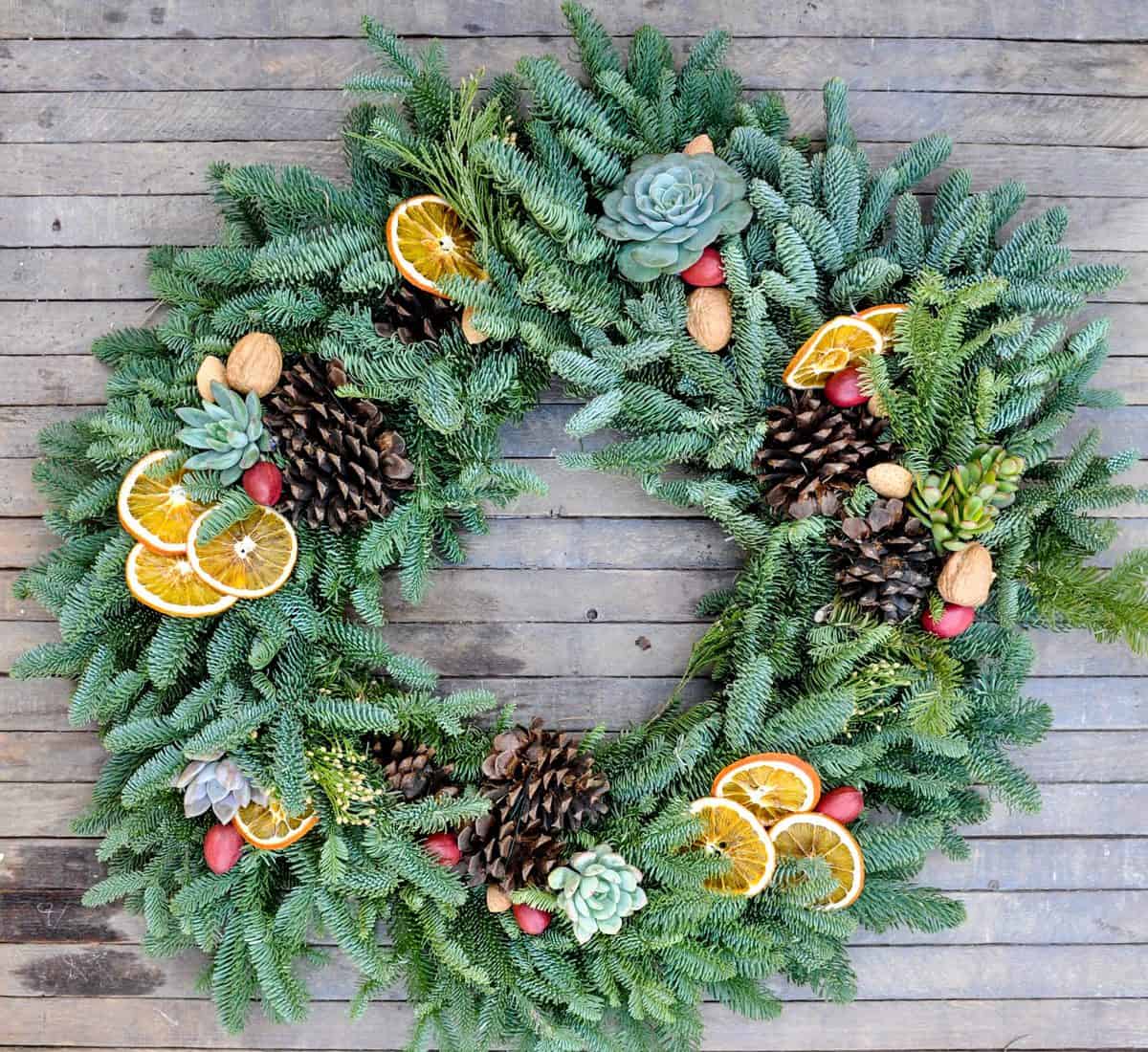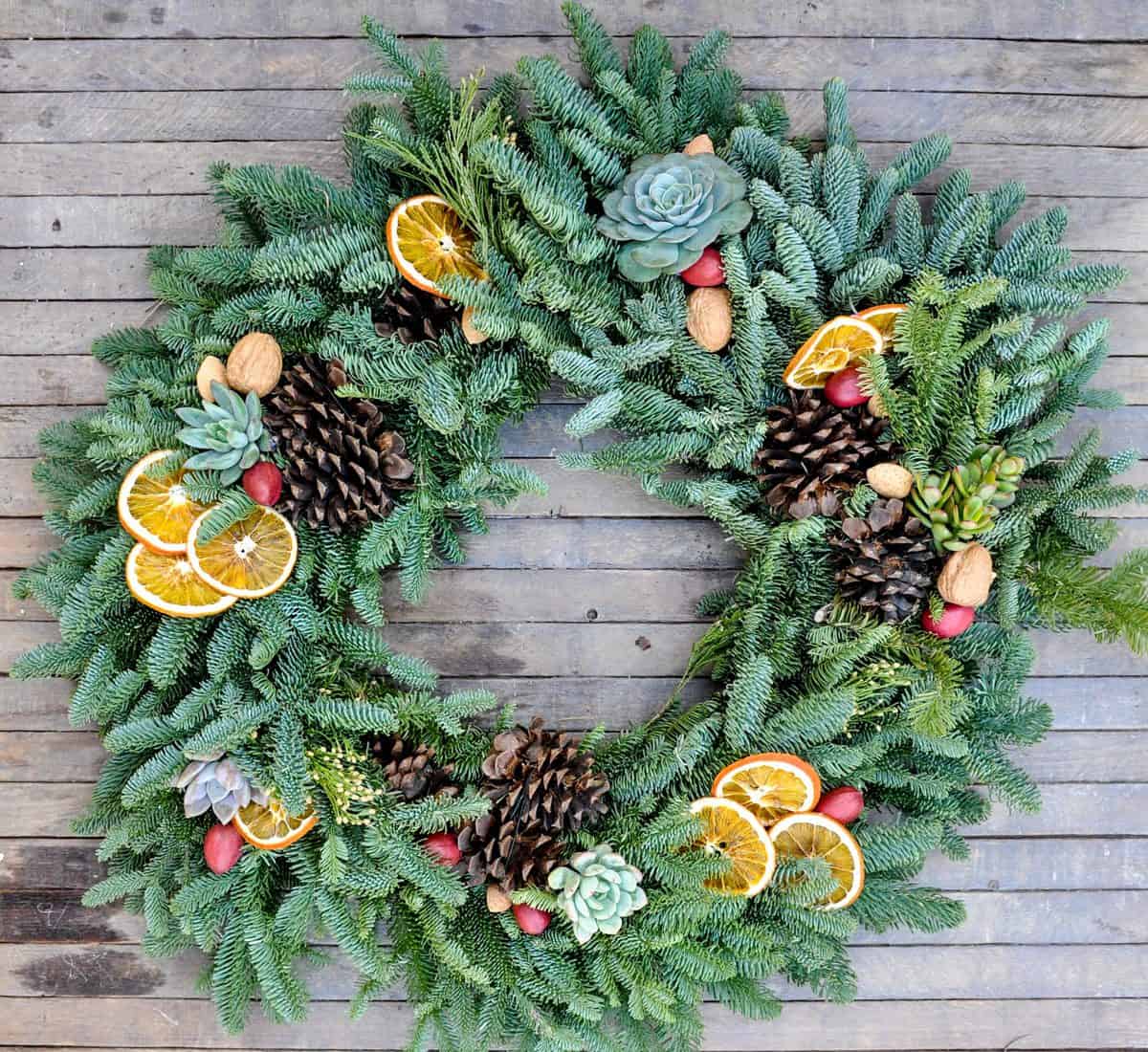 It was such a fun and easy project to do too! Loaded with dried citrus, whole nuts and fresh succulents, this wreath will be a showstopper on your front door this year!
First things first, we must dry our citrus. This step is very simple, albeit a little time consuming, so let's get started there.
Dry the Citrus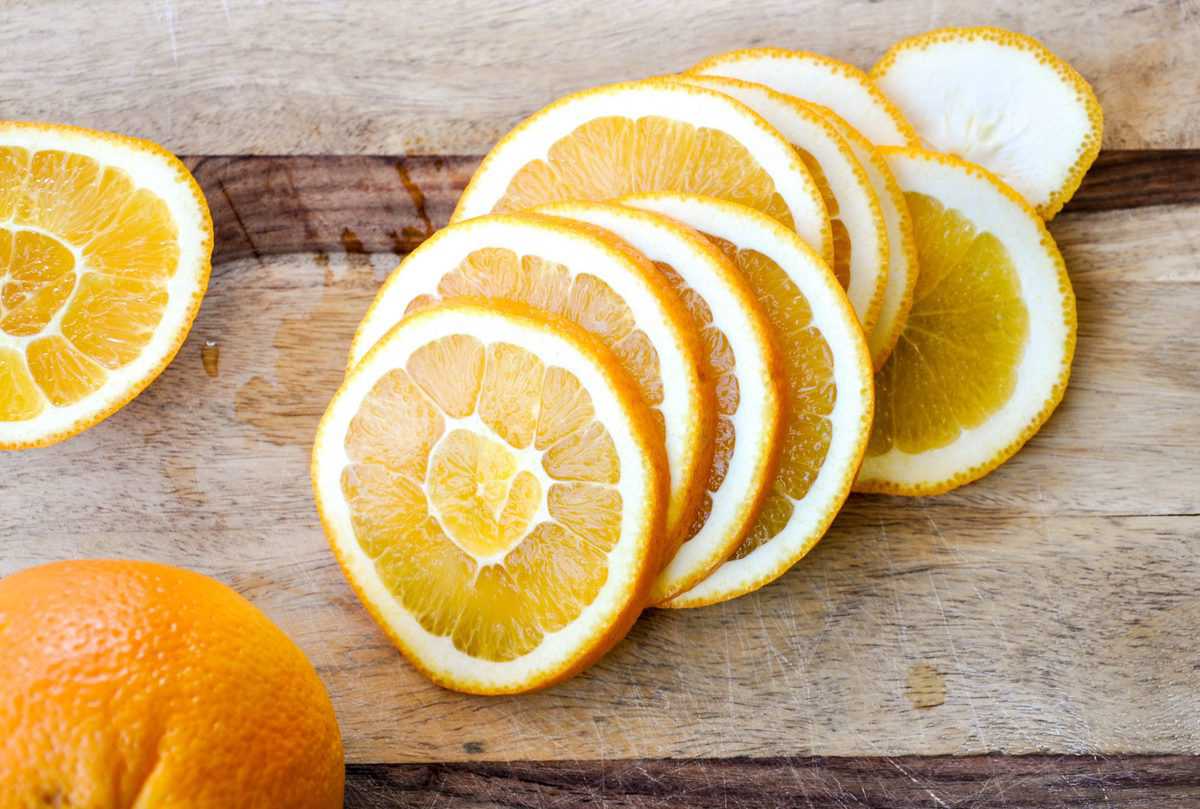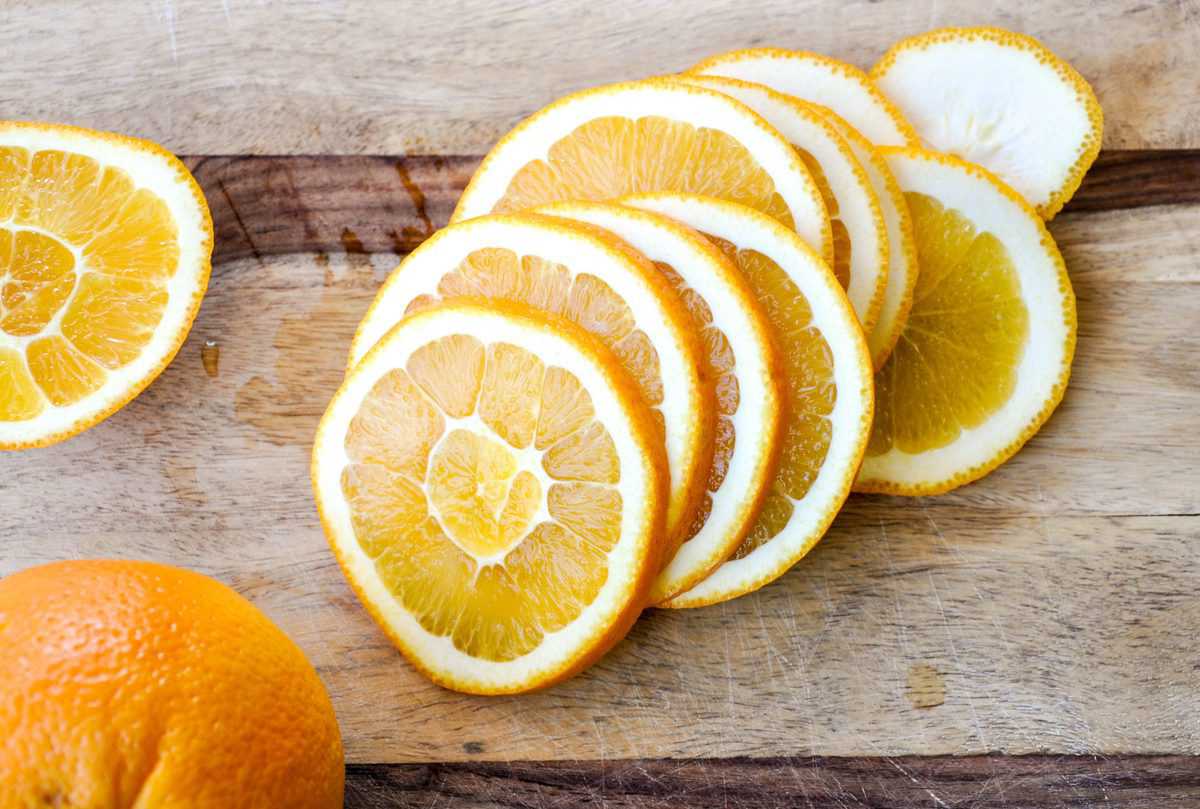 Slice up a nice, big juicy California orange. Keep the slices between 1/8-1/4" thick for best results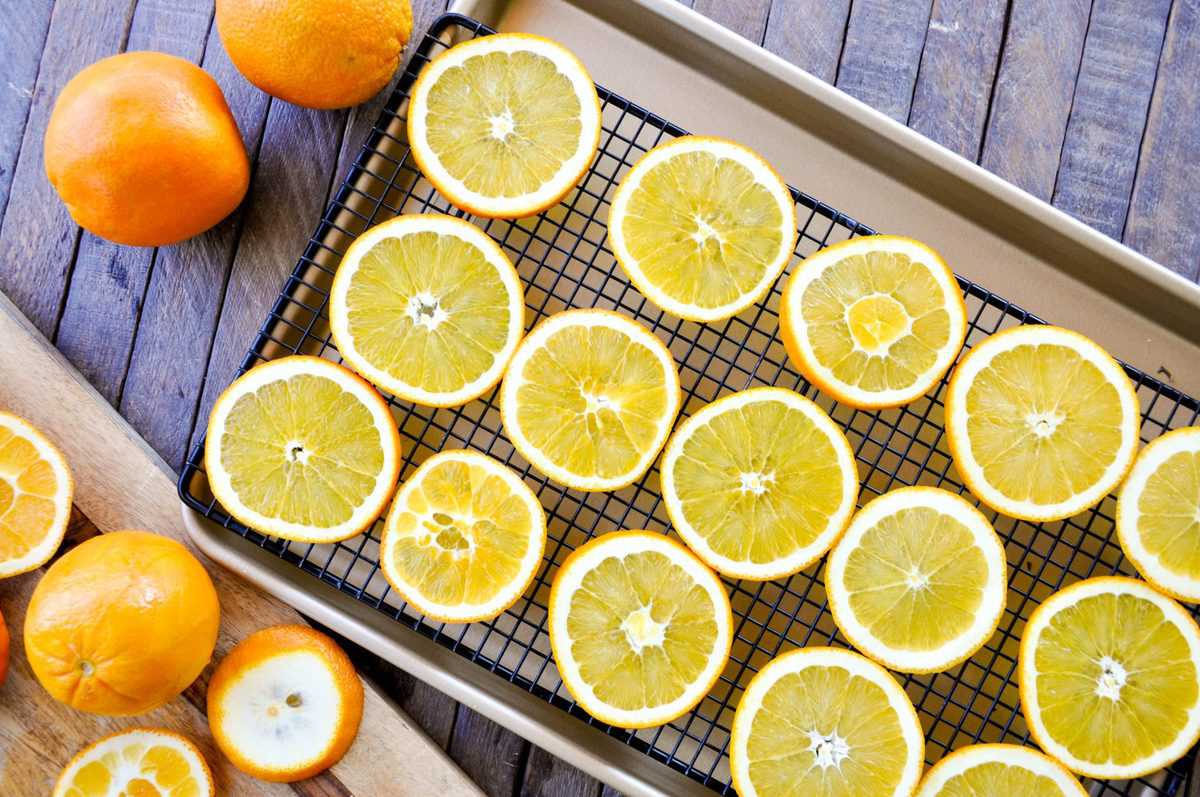 Place them on a wire rack on top of a baking sheet. Place in a 175 degree oven for about 6 hours.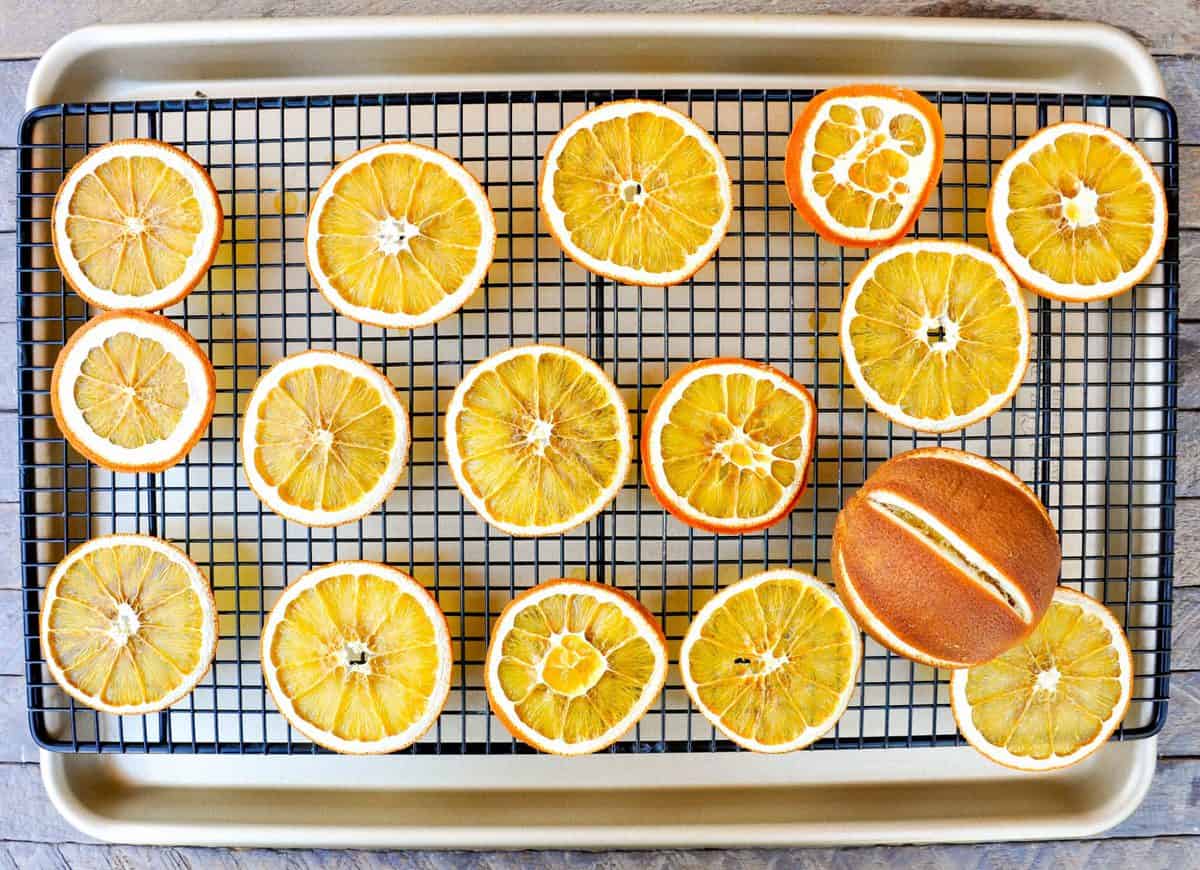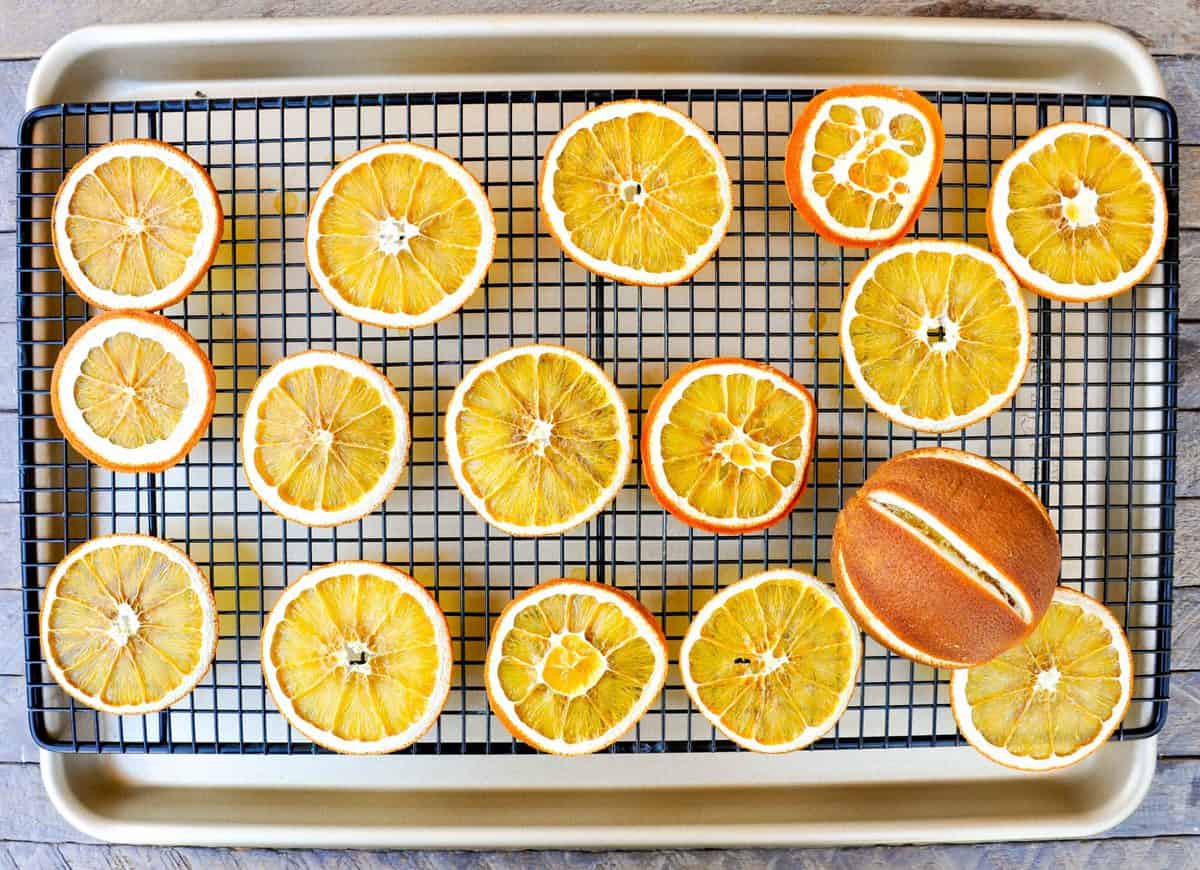 Once they are ready, they will be dry but the flesh will have a glossy look to it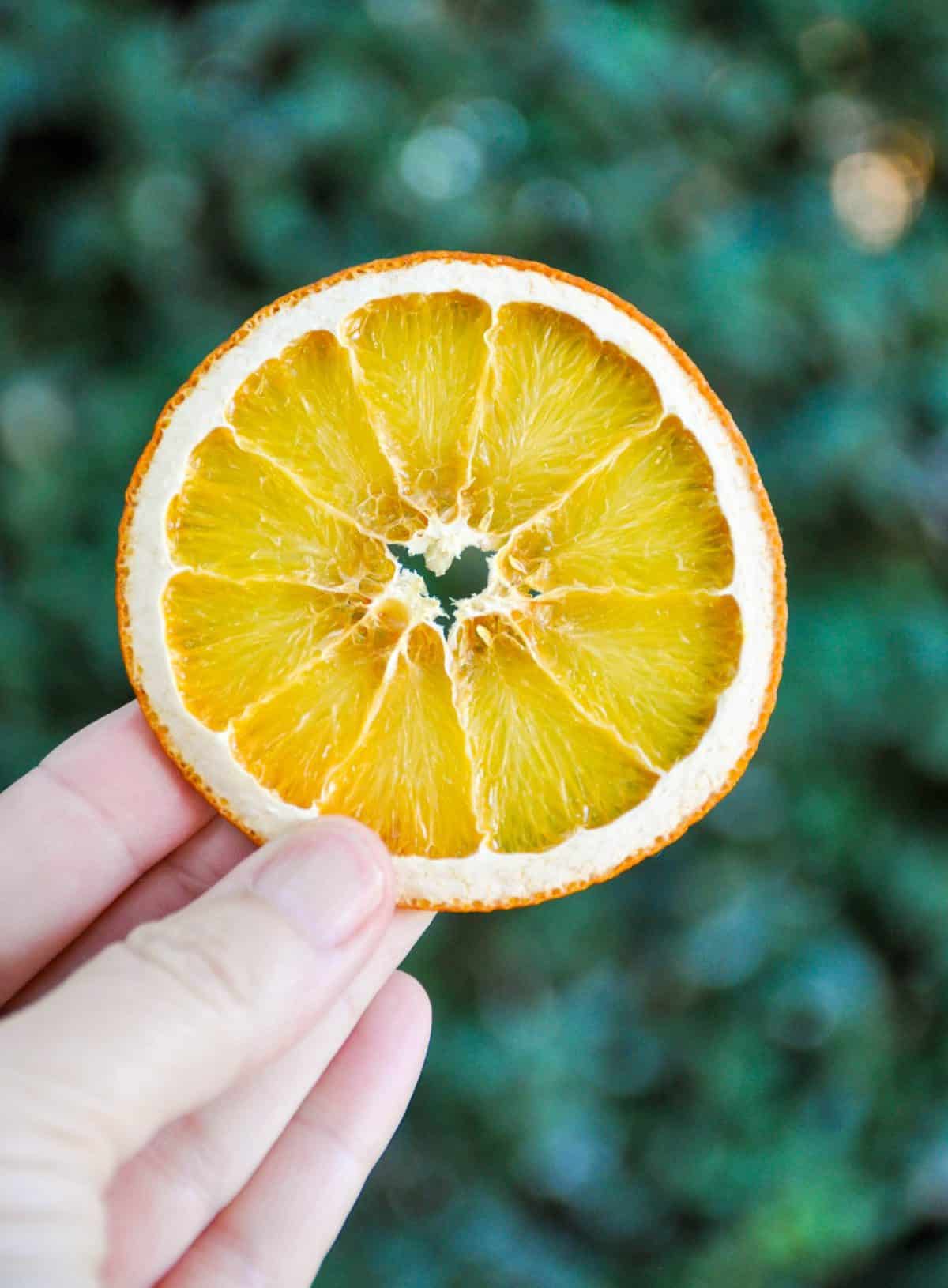 So pretty! It almost looks like stained glass
Assemble the Wreath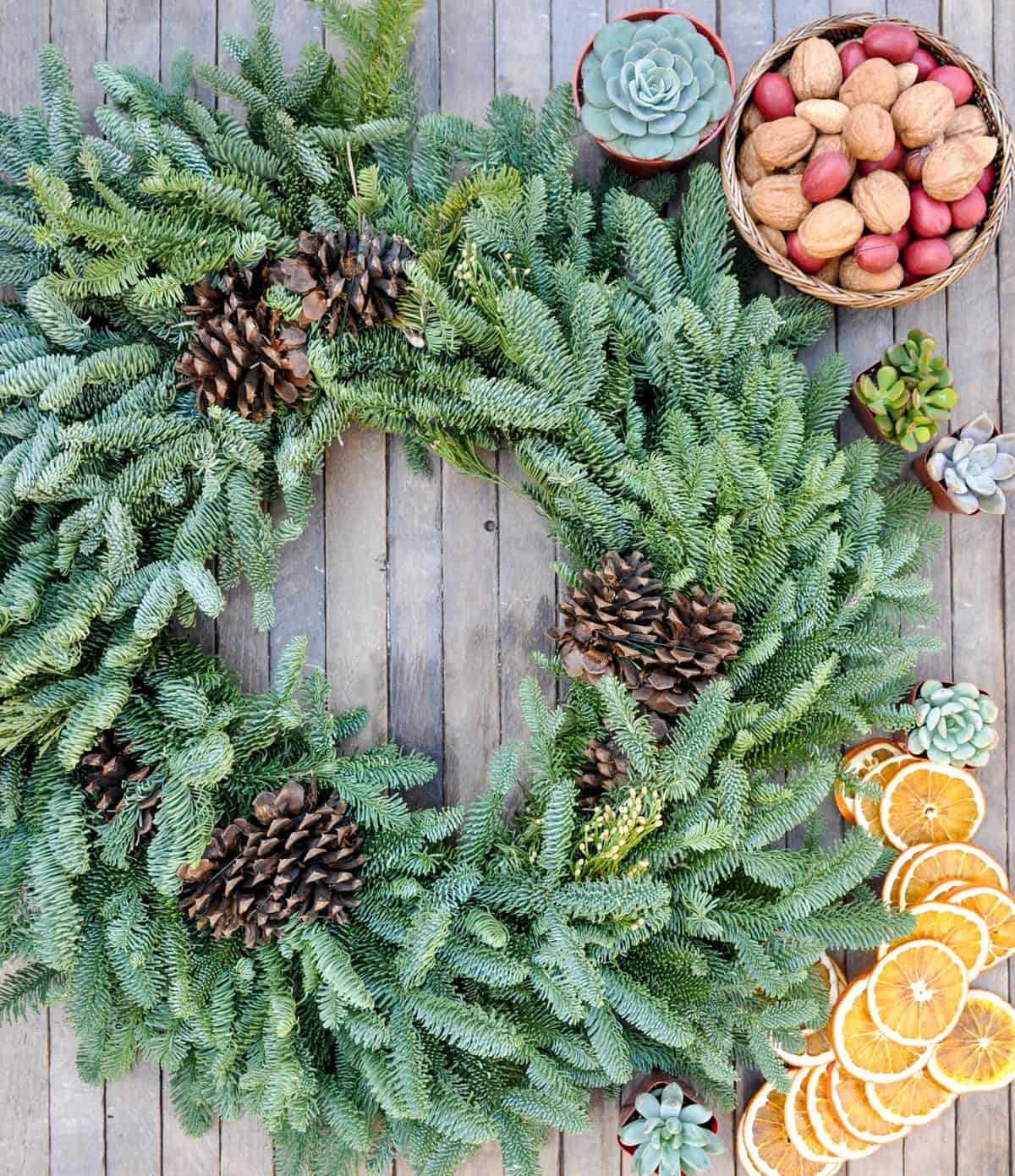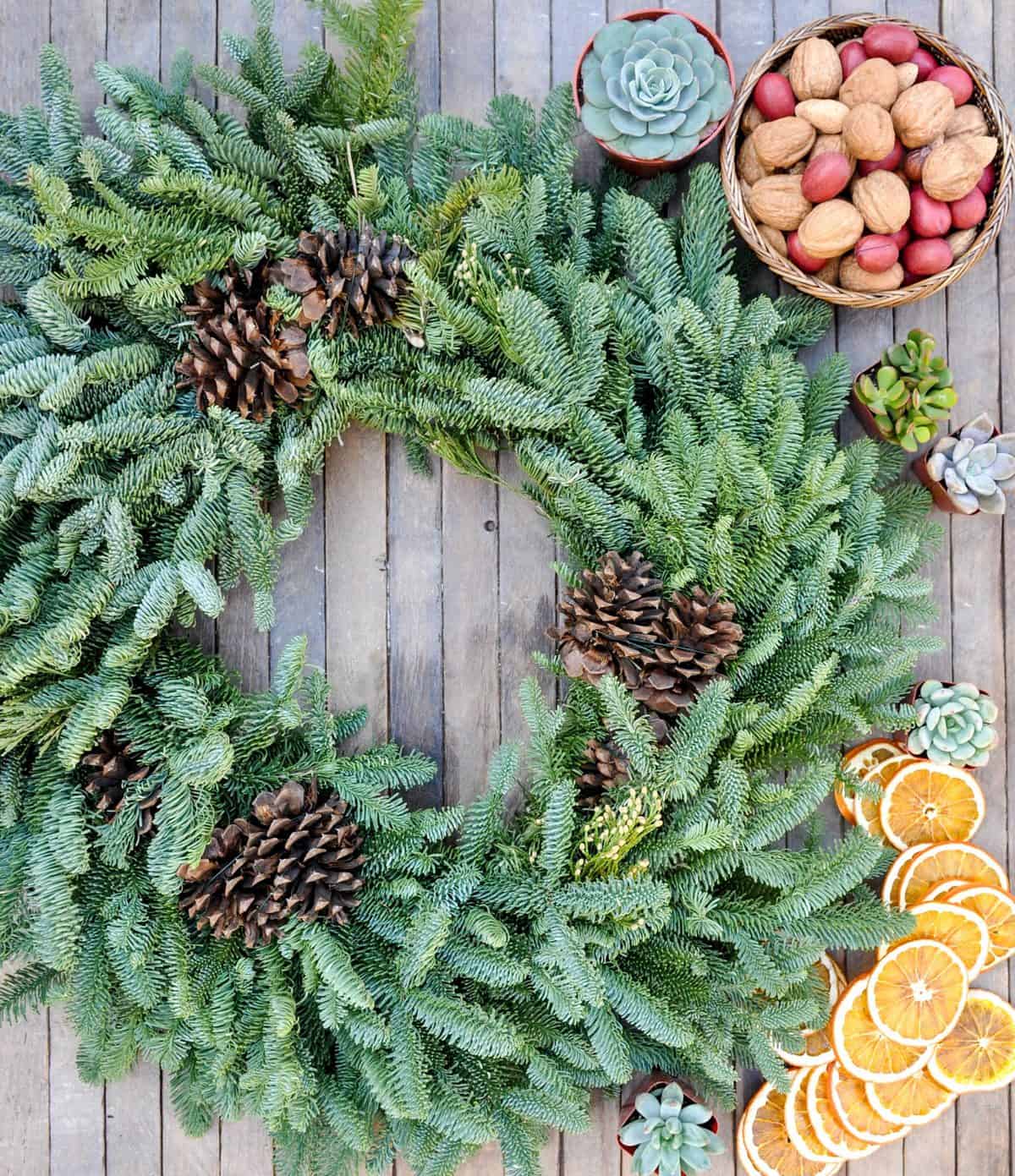 Now, onto the wreath building! Gather your supplies; fresh green wreath, whole pecans, walnuts and almonds, your dried orange slices and small succulents of your choice.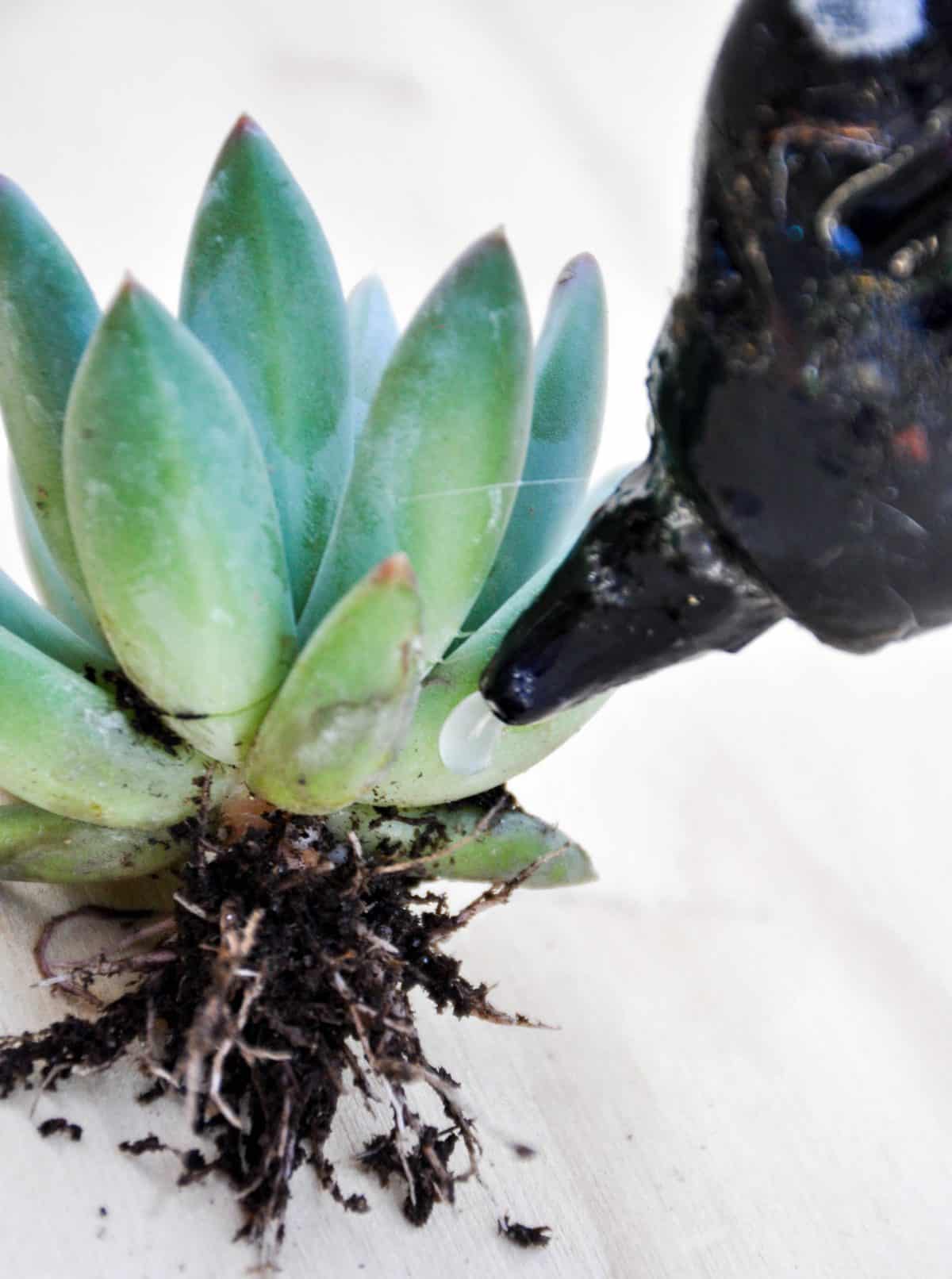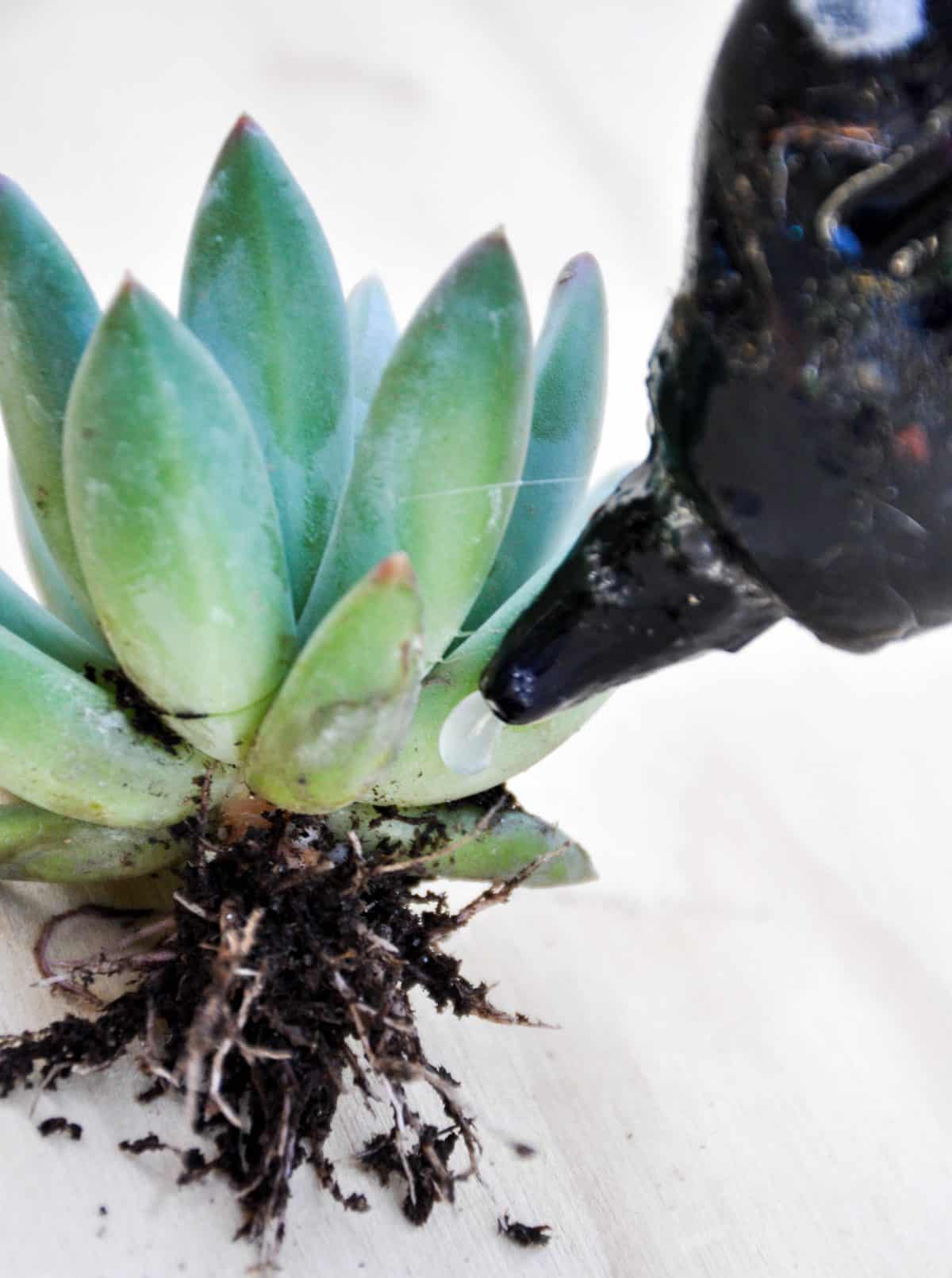 Remove the soil from the roots of the succulents and add hot glue to the base of the leaves. Don't worry about injuring the succulent, these plants are hearty!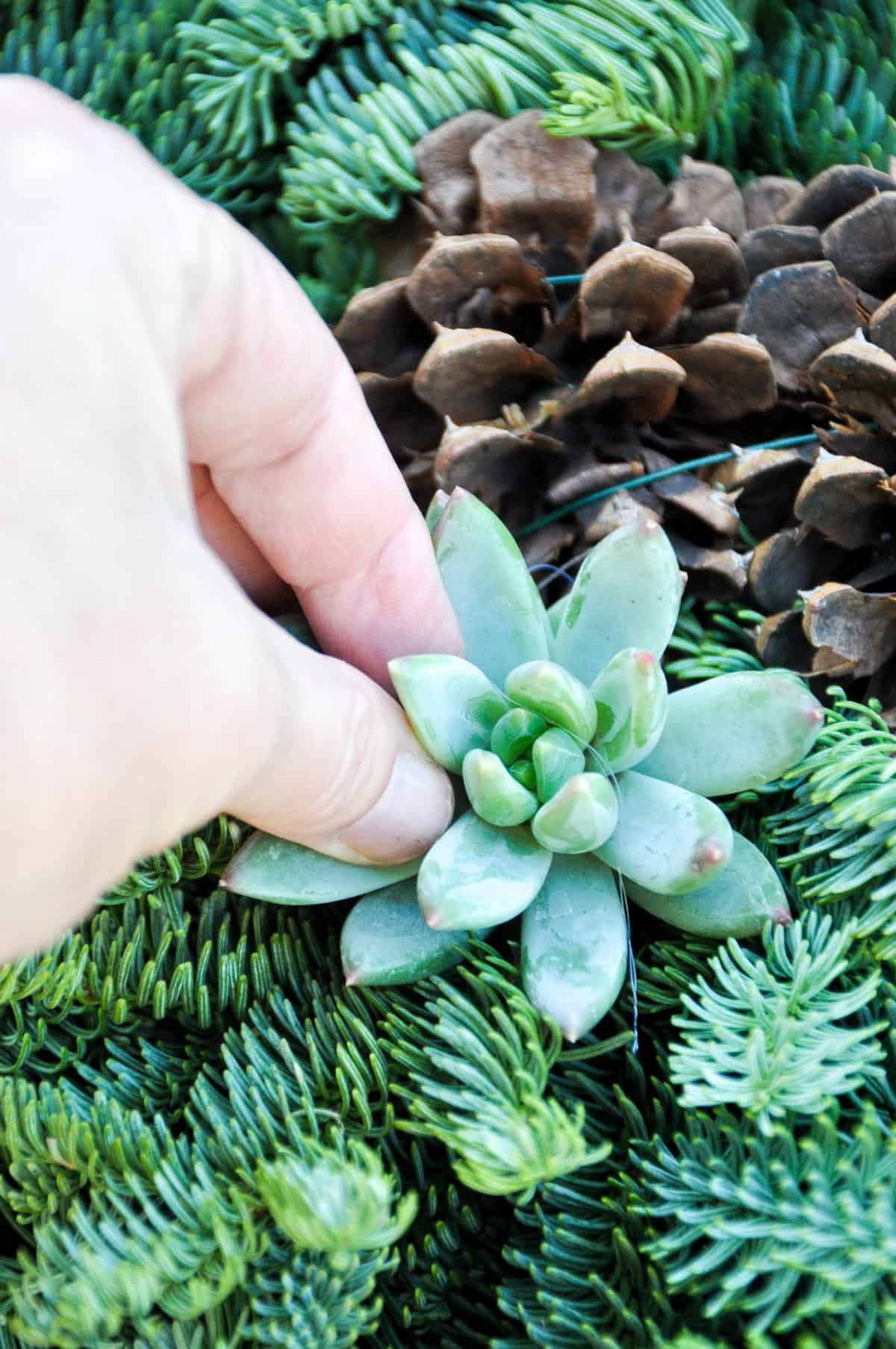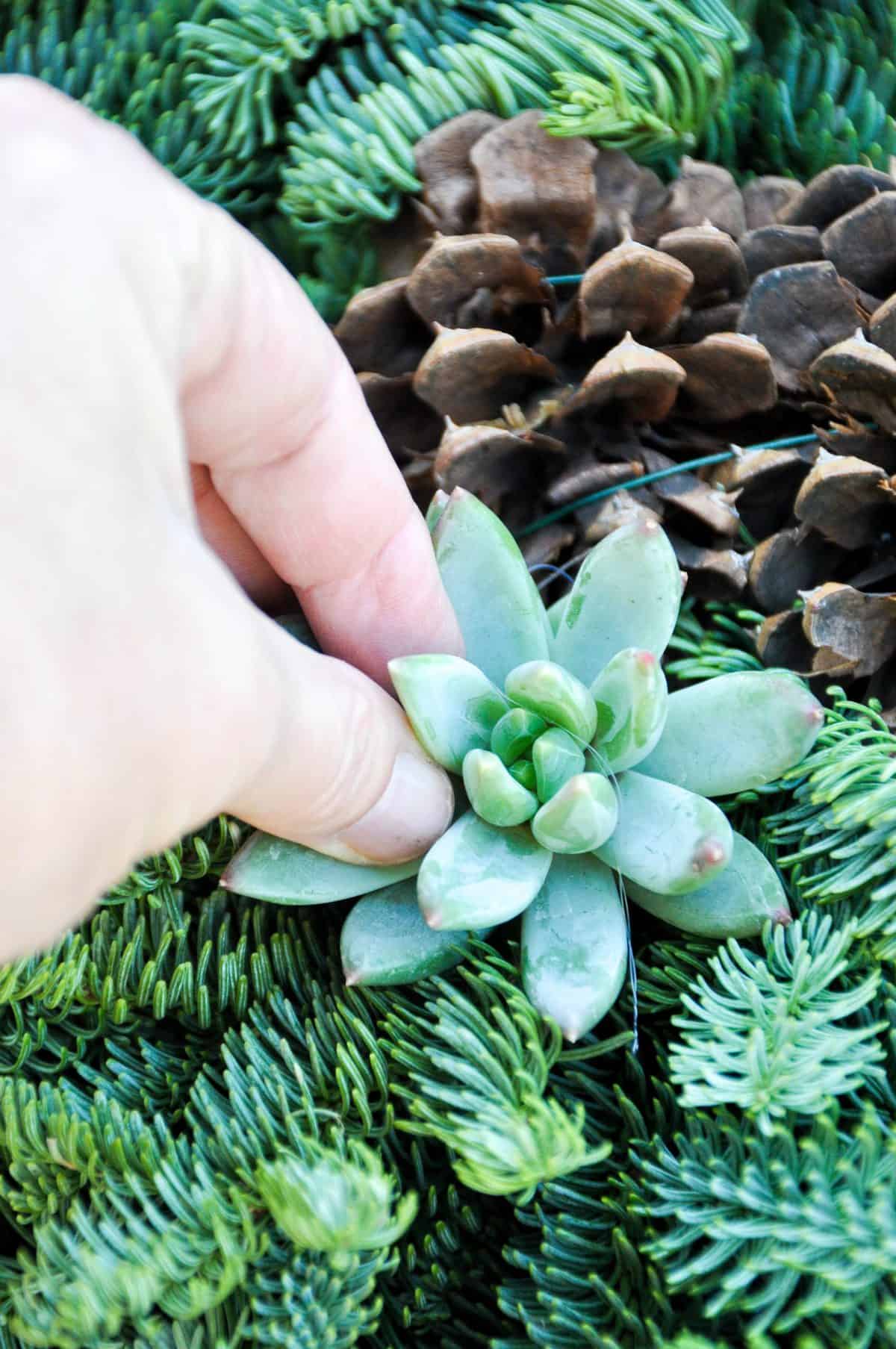 Press the succulent down into the fresh greens of the wreath, making sure the glue is touching and attaching to the wreath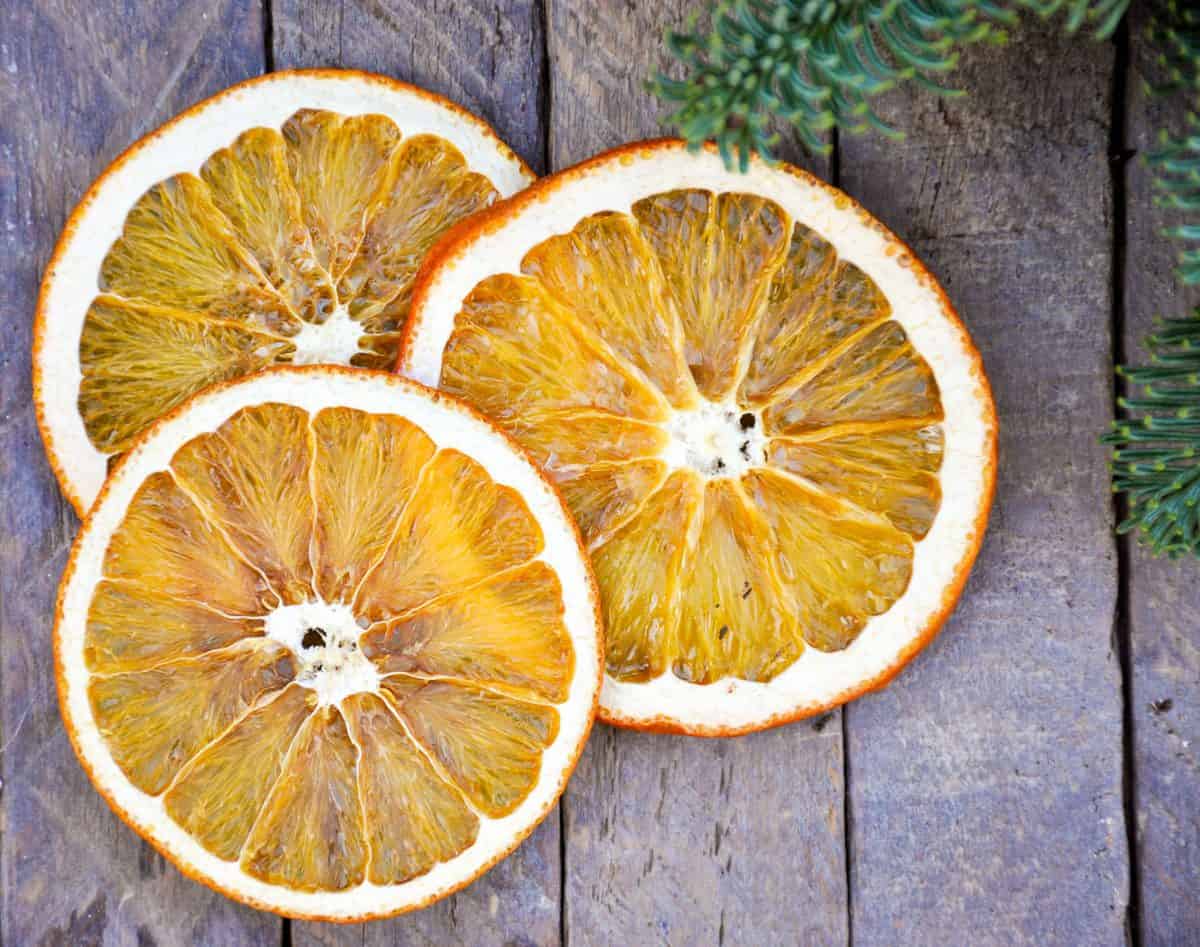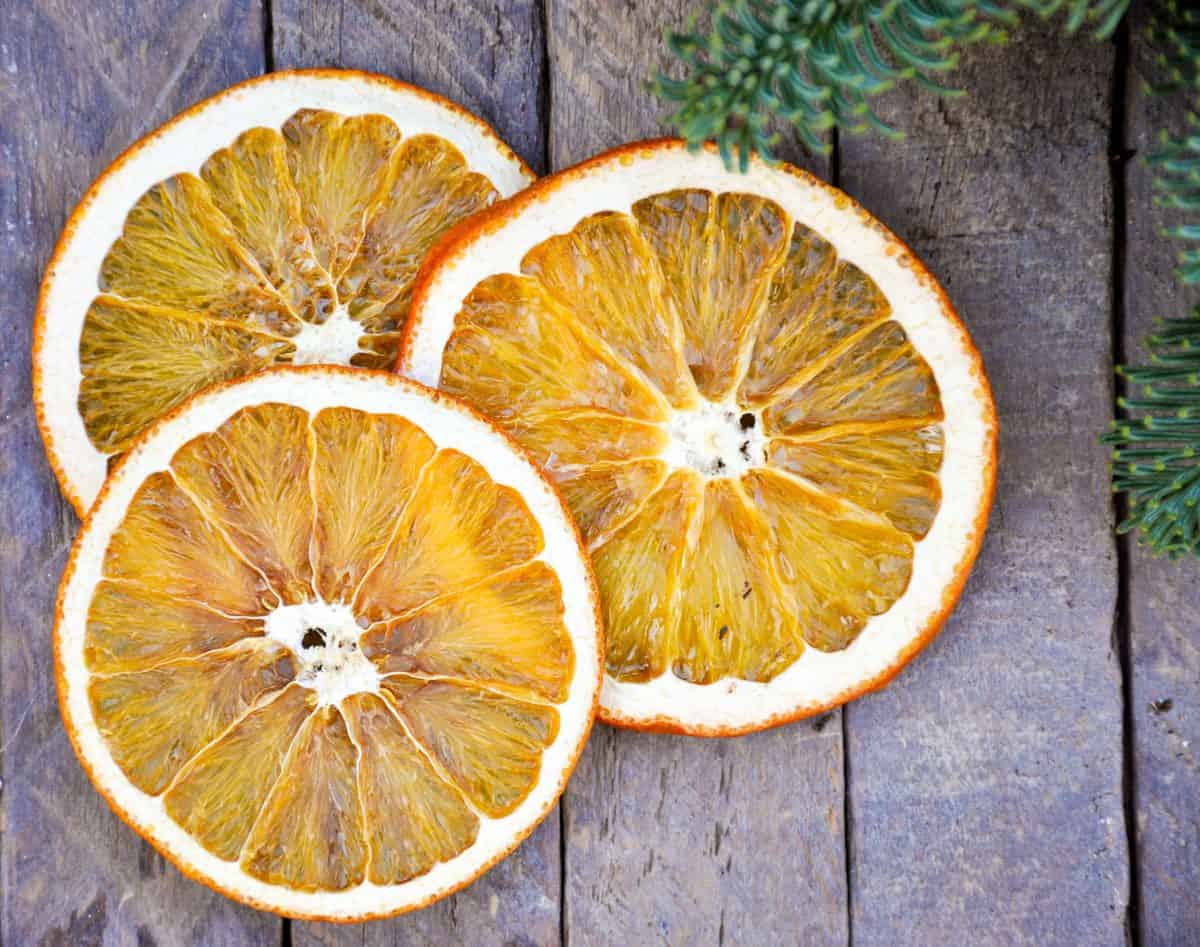 Follow the same idea with your orange slices. I grouped them in twos and threes. I glued the groups together and then glued them to the wreath…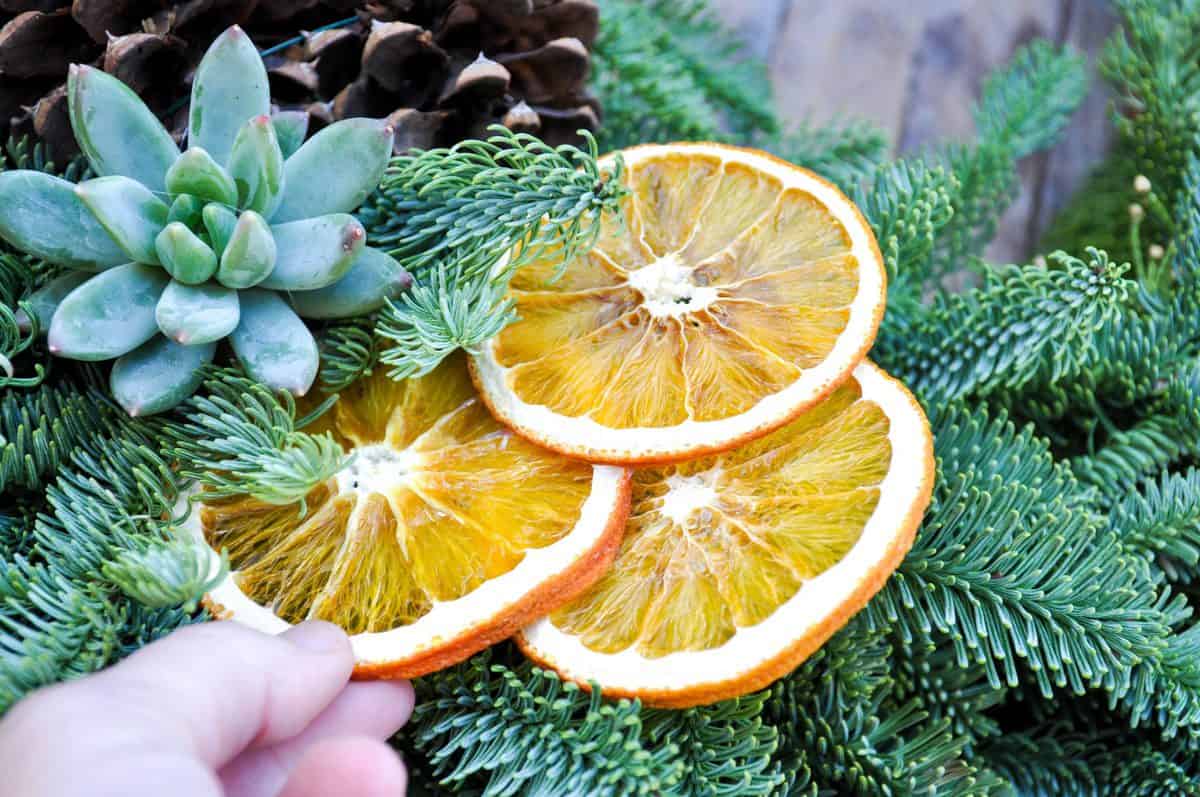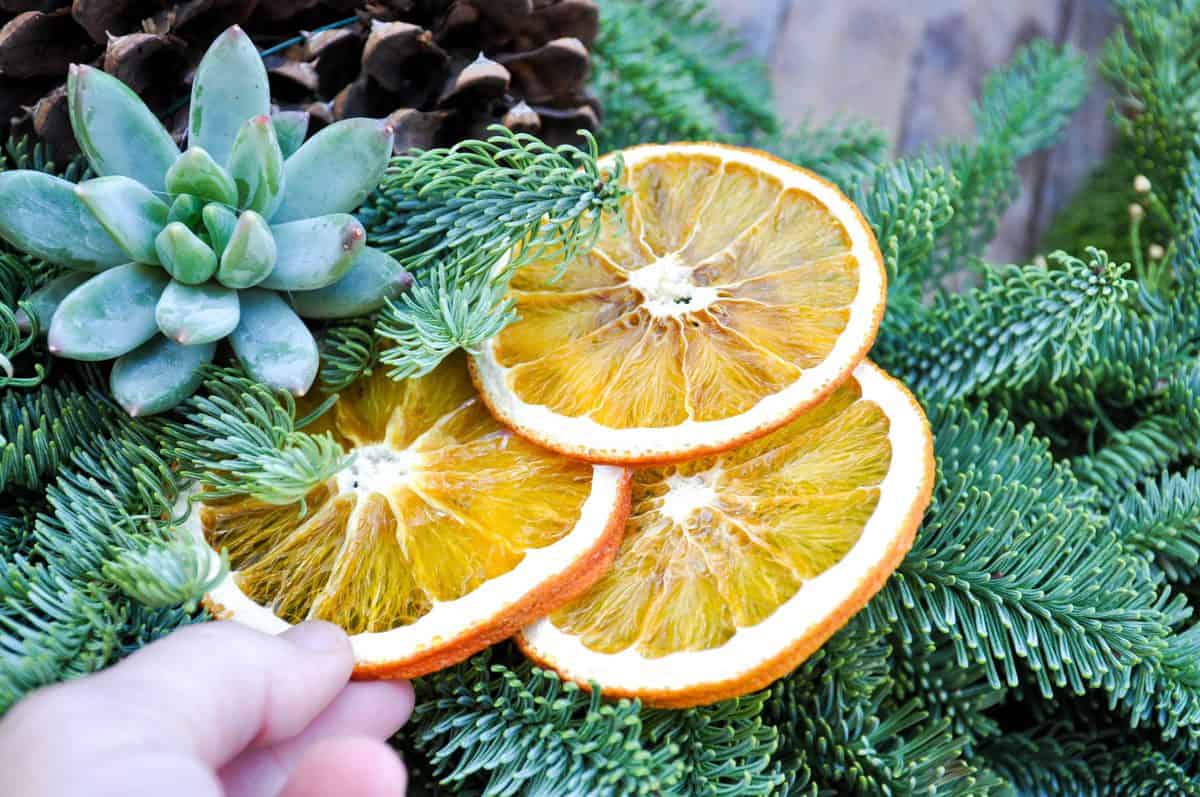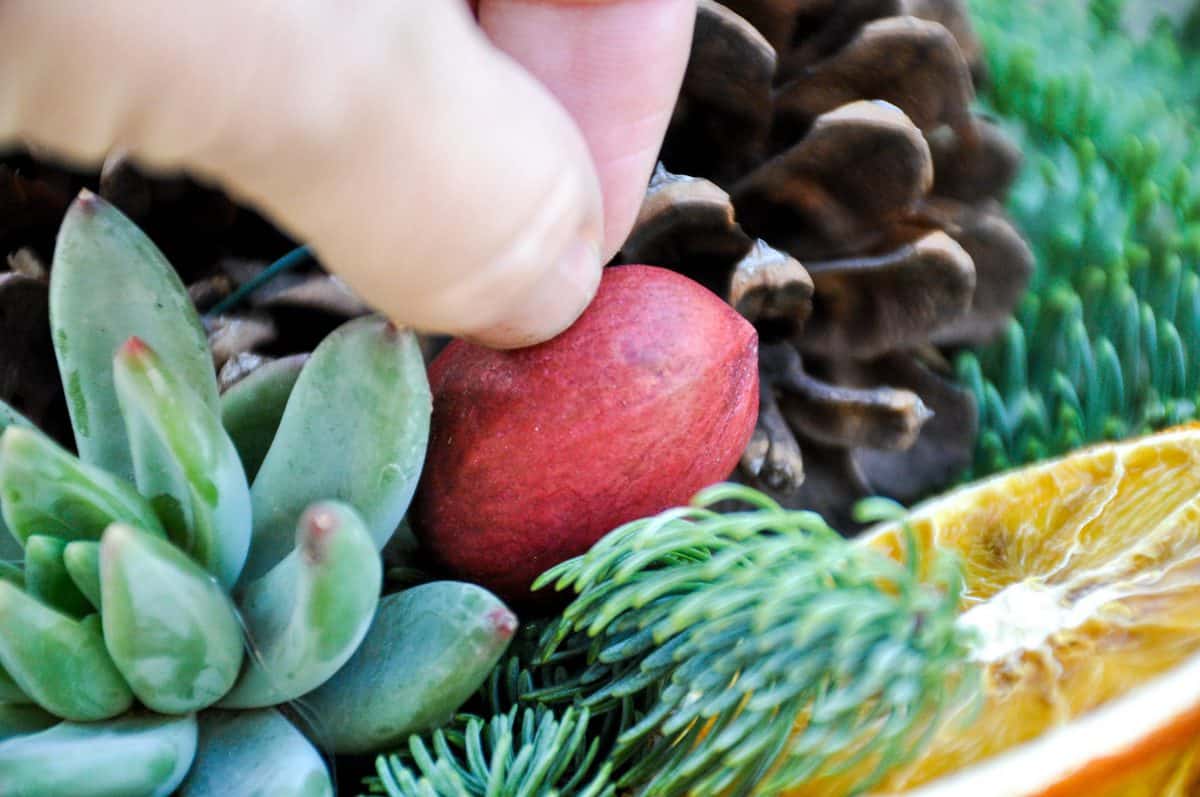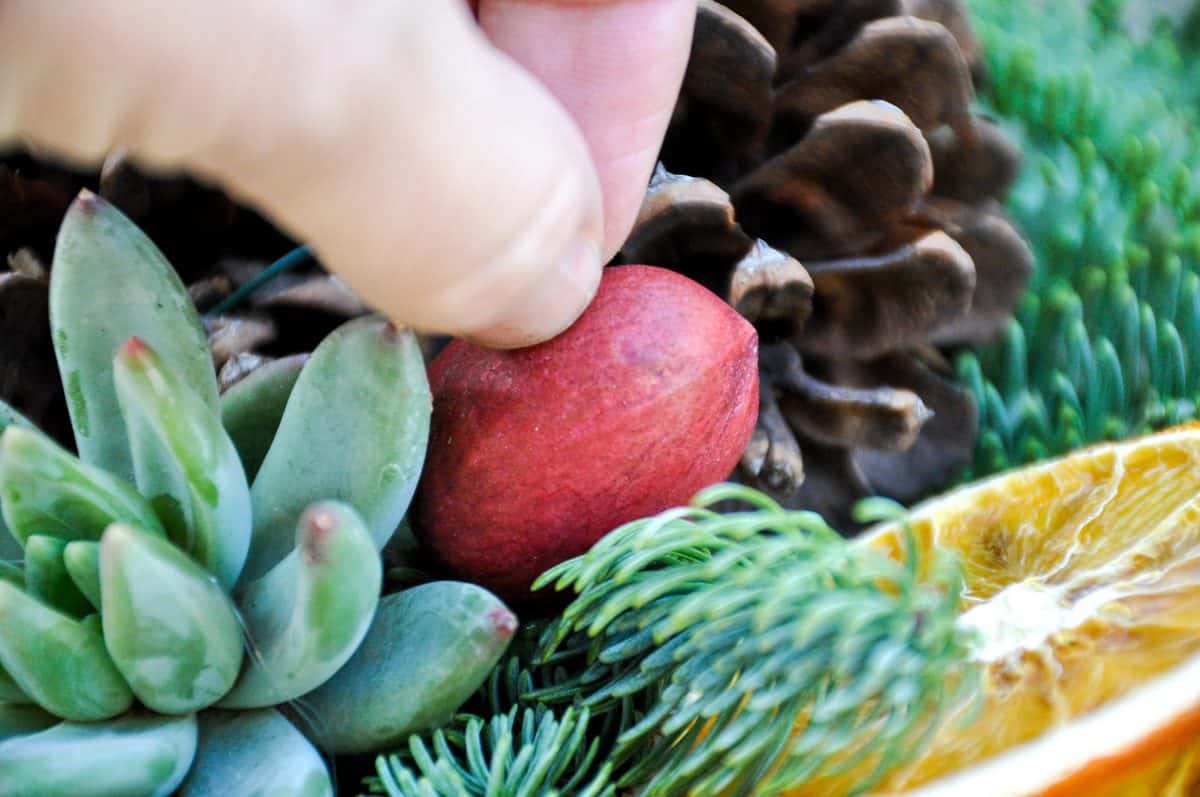 Same with the whole nuts. Add a bit of hot glue to the nut and then press into the green wreath.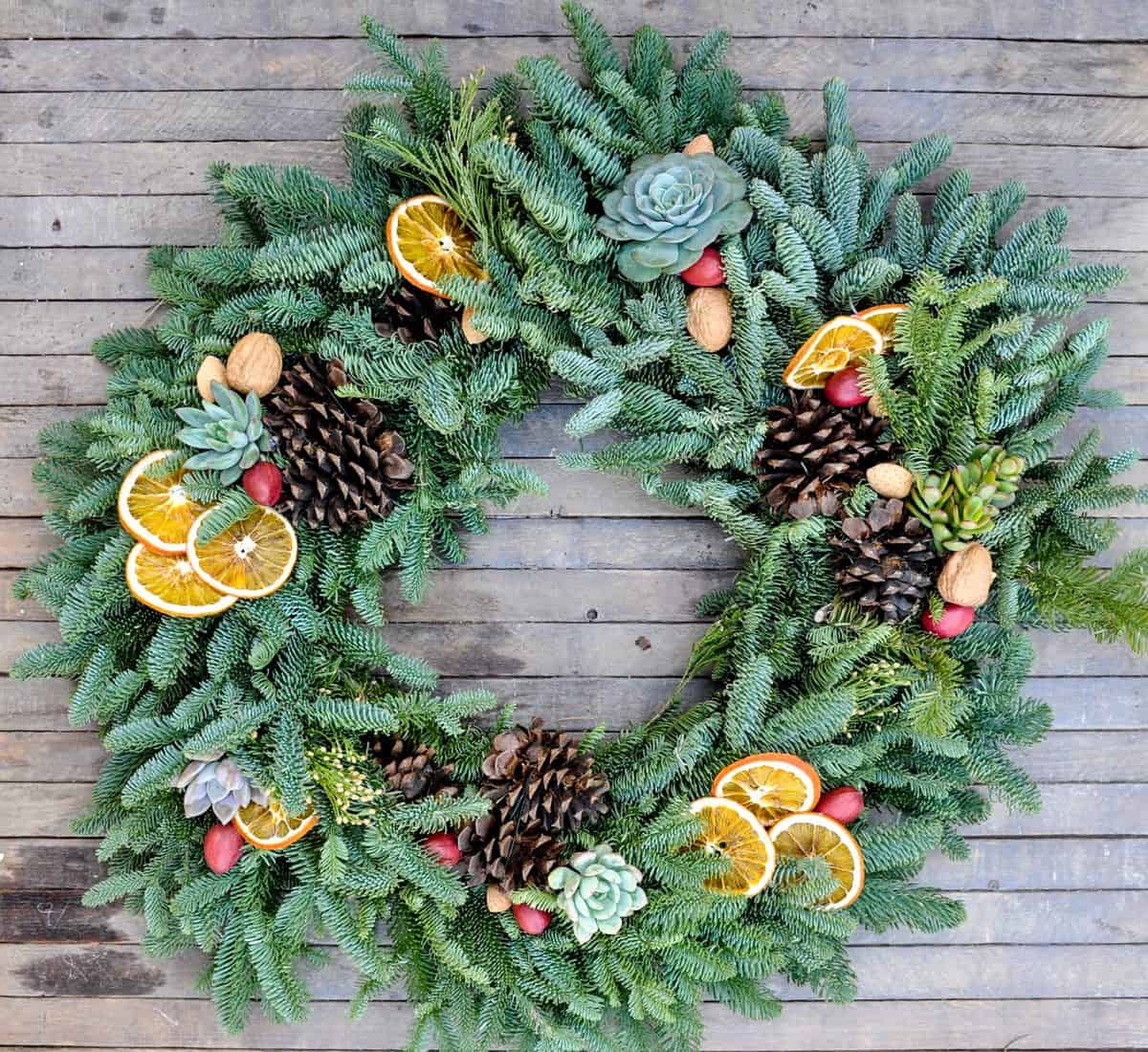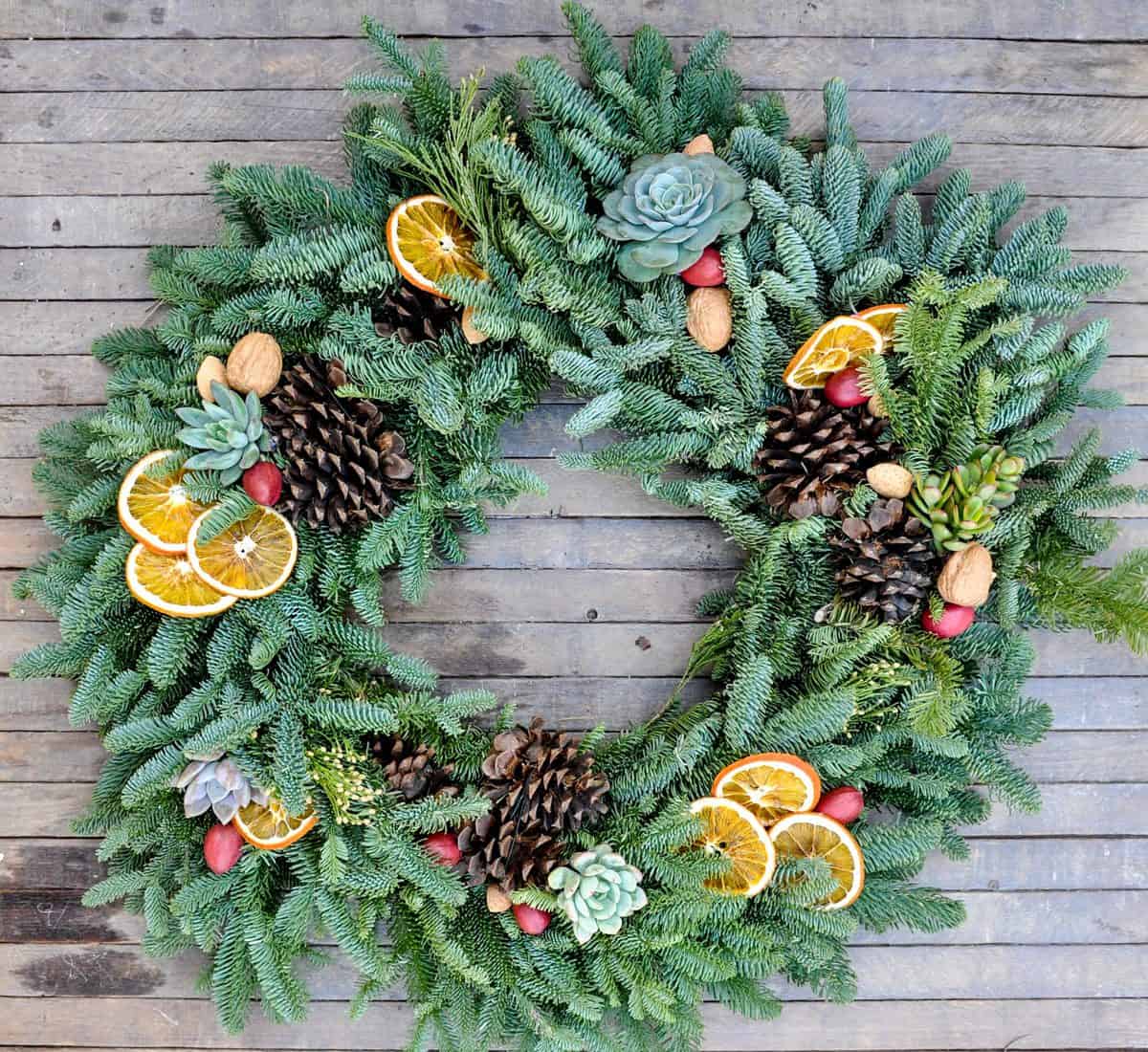 And voila! A lovely, bountiful wreath!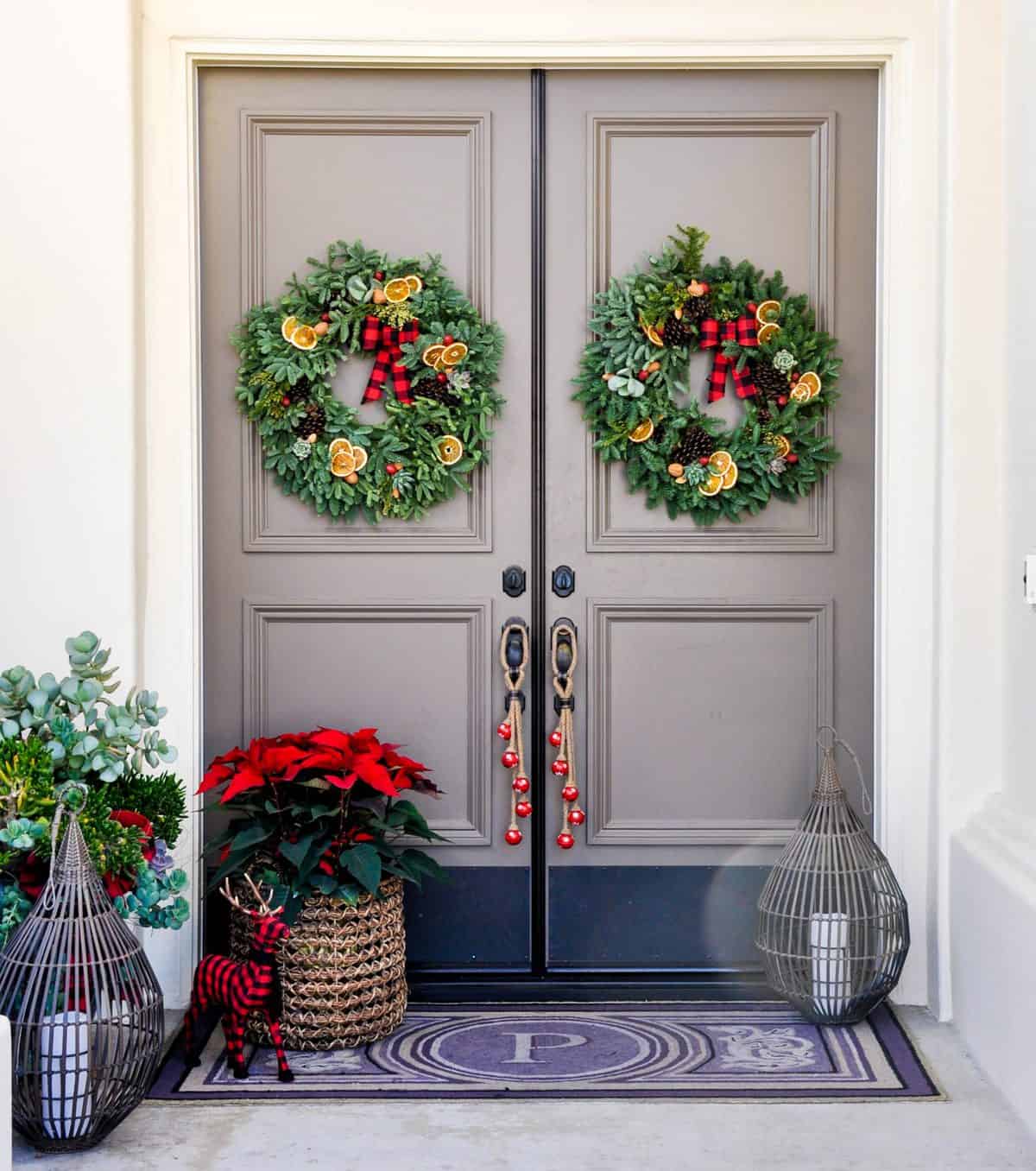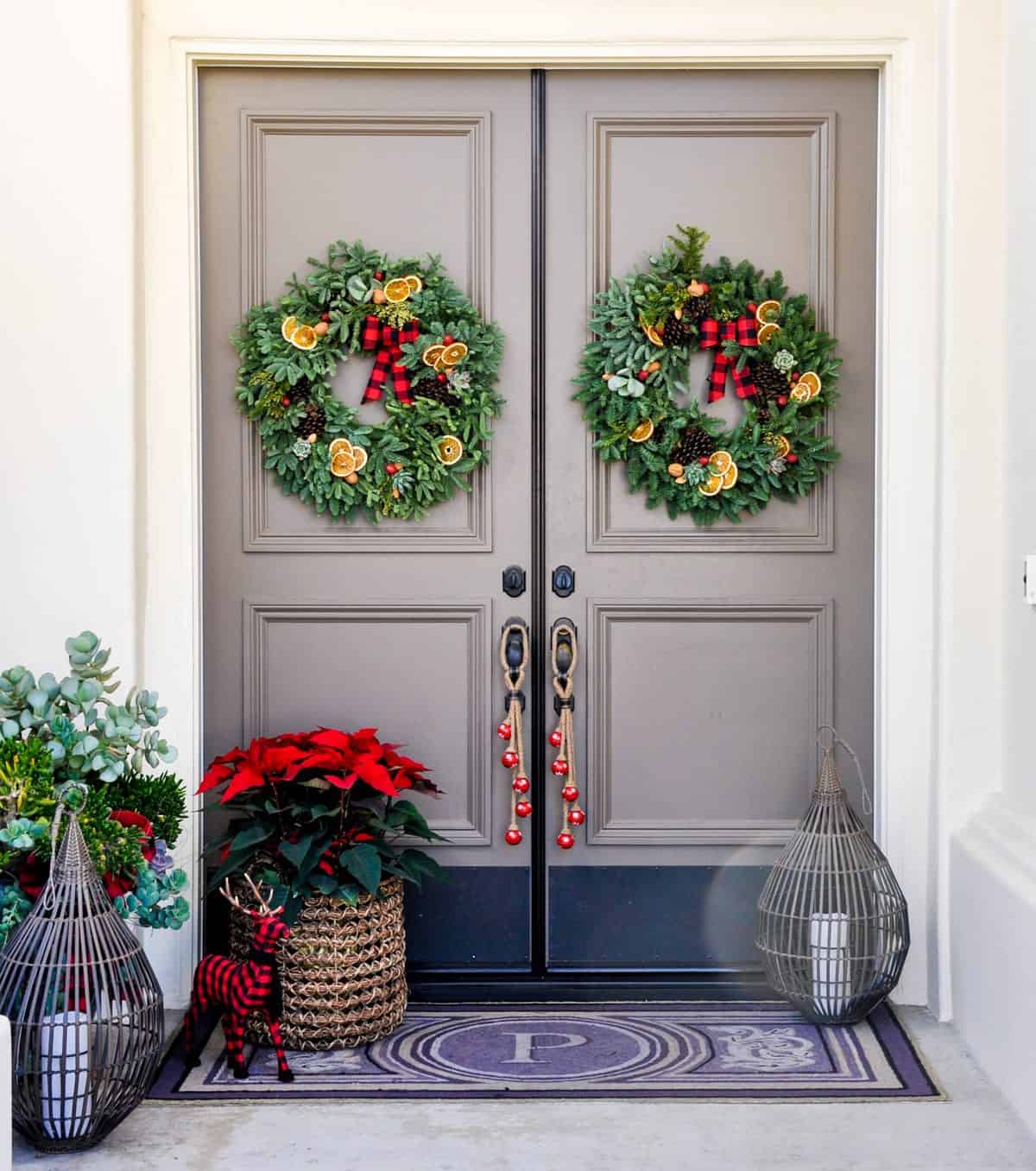 Hang on your front door to greet all your holiday visitors!
If you are looking for more ways to incorporate citrus into your life during the holidays, check some of these out!
California Citrus Recipe Roundup