Wine Cocktails You're Sure to Love!
With over 635,000 acres of winegrapes, California is responsible for over 80 percent of all wine produced in the US. Our fertile soil and diverse microclimates provide the perfect place to grow nearly every kind of grape. In fact, you'll find more than 100 varieties across the state, giving our winemakers the latitude to create complex varietals and unique, expressive blends.
When you combine California wines with fresh California grown produce, the results are simply magical. We've put together a collection of some of our favorite wine cocktails for you to try. From bold and savory to light and sweet, there's definitely something for everyone in this carefully curated collection. Grab a glass and let's get started!
Strawberry Lemon Smash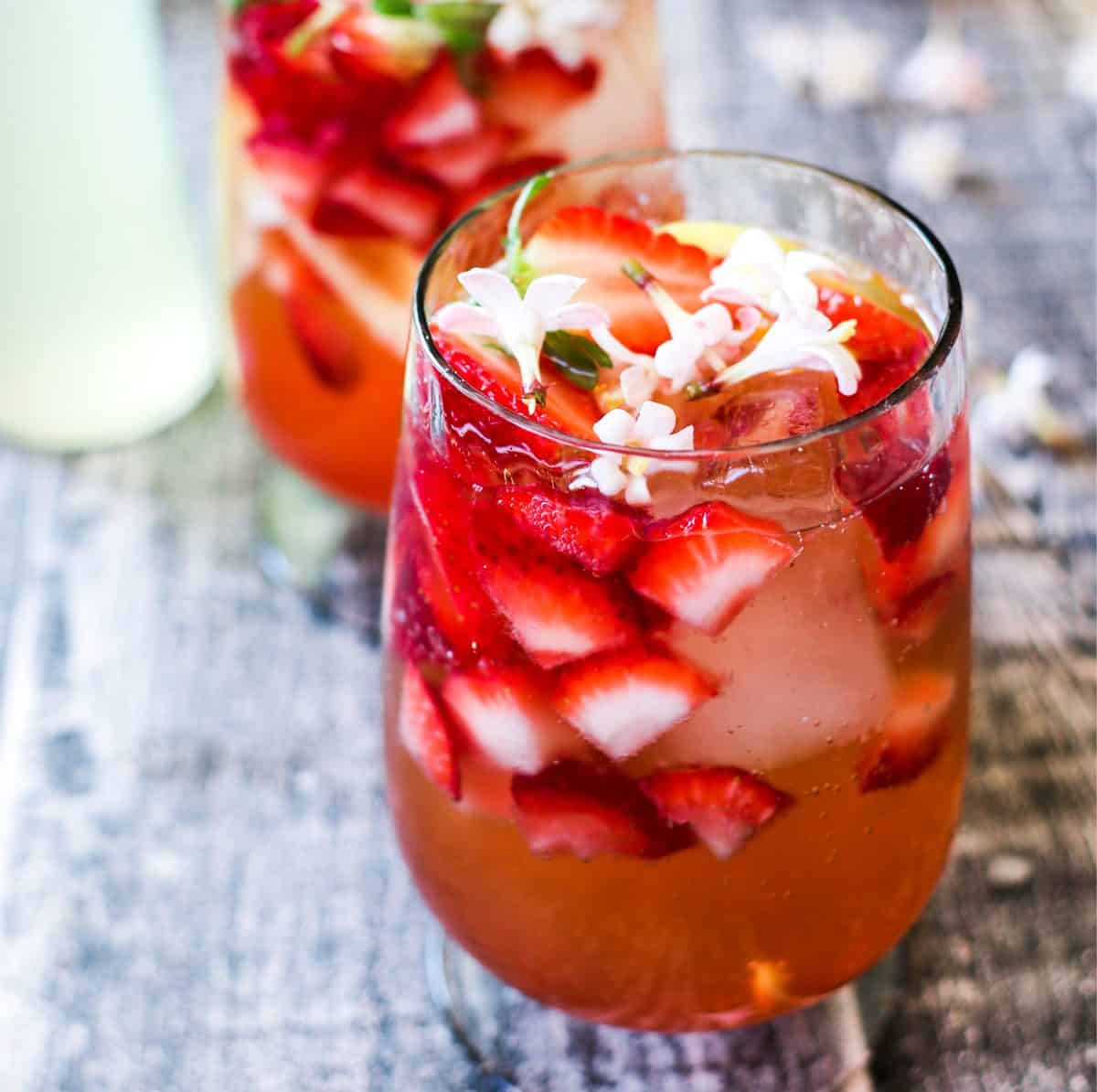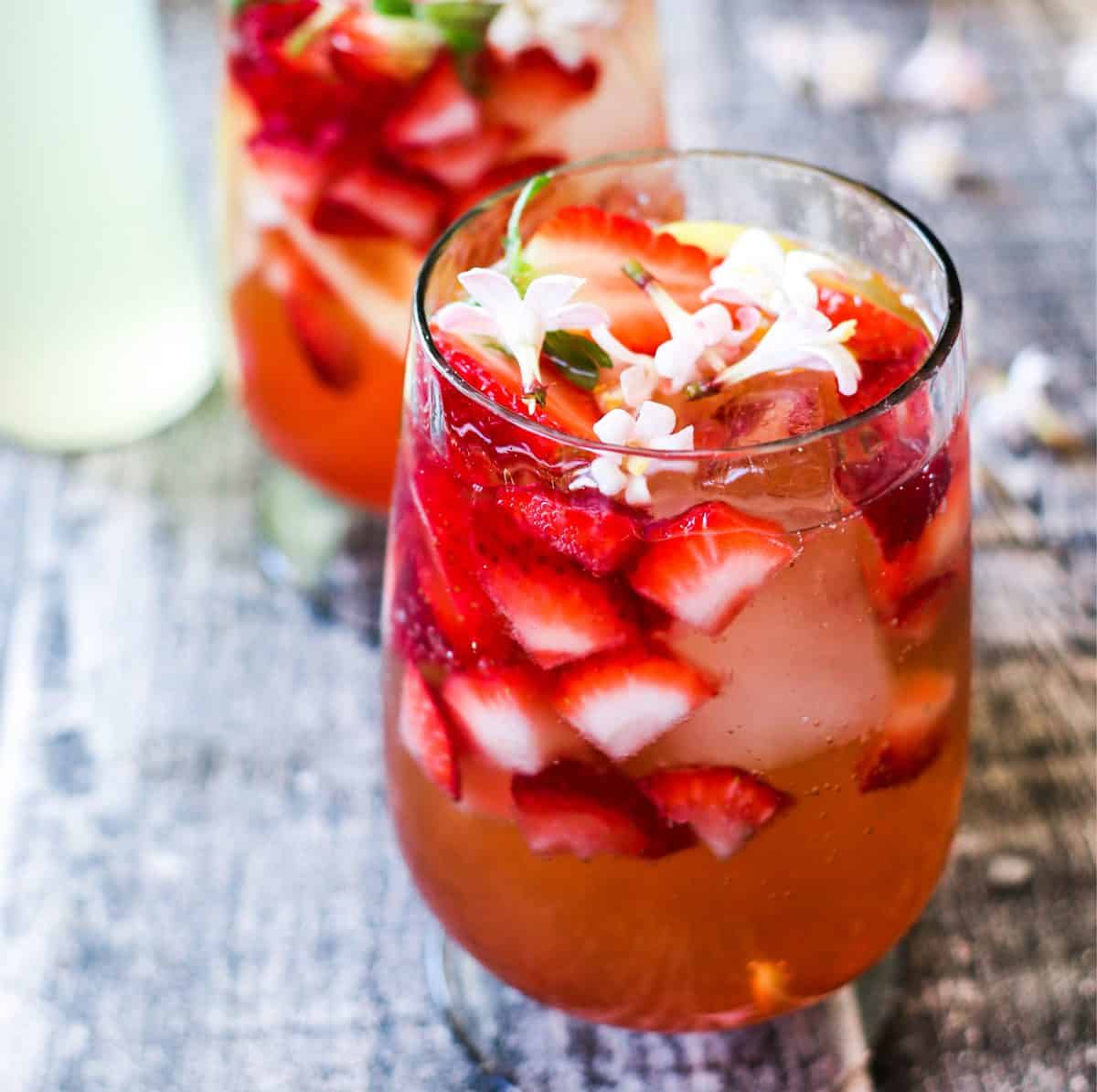 Bust out the bubbly and mix up this gorgeous Strawberry Lemon Smash. Wondering why California sparkling wine isn't just called Champagne? Although most California bubbly and Champagne are made using the same techniques (méthode Champenoise), Champagne is a geographic designation, so only grapes grown in the in that particular region can be referred to as Champagne.
Golden State Sangria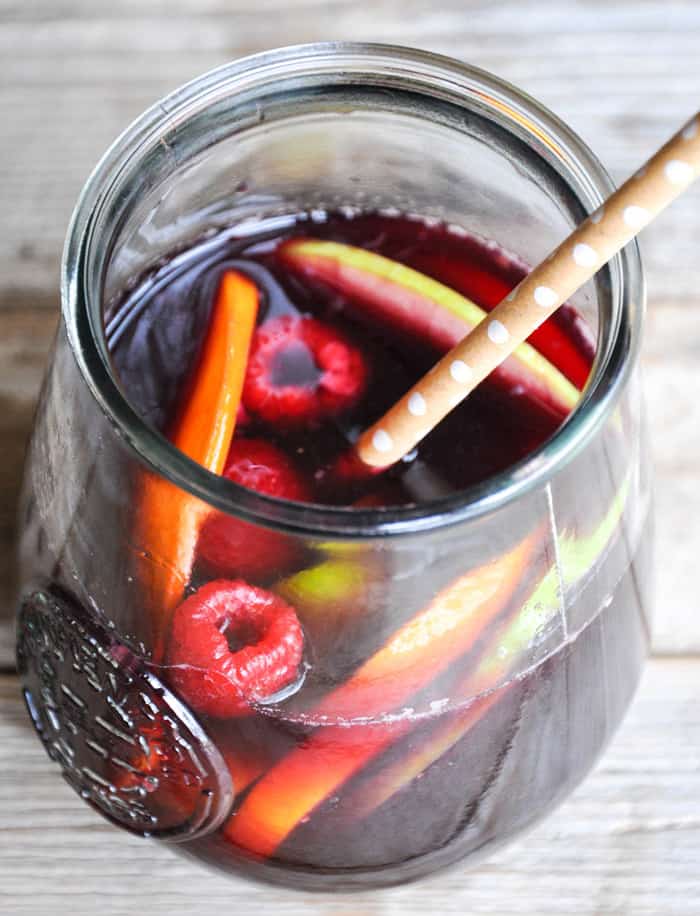 Golden State Sangria is a gorgeous mix of California Grown fruits and peppery California Zinfandel, one of California's oldest and most revered vines. In fact, California is proud to call Zinfandel our signature grape! Although many commodities grown in the Golden State are in season year round, California grown persimmons and pomegranates are available only in fall and winter. That makes this Sangria perfect for the holiday season!
Raspberry Port Sparkler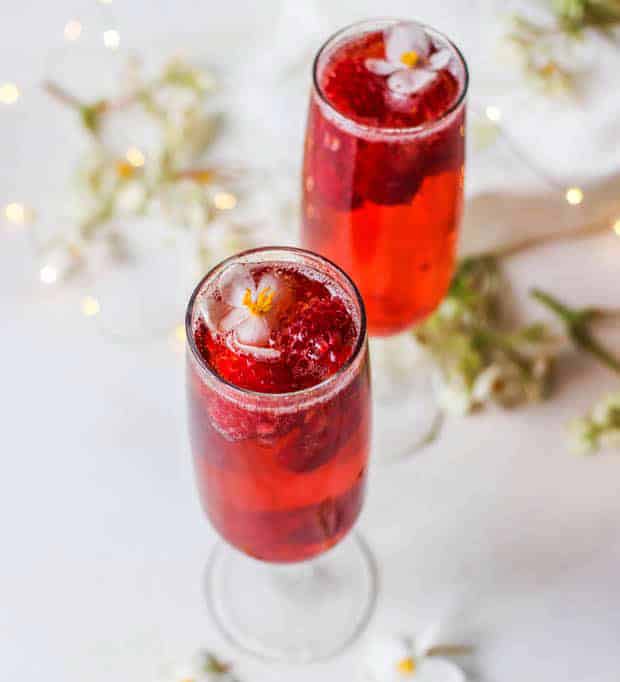 Your instagram-worthy events need a cocktail that tastes as good as it looks, and this Raspberry Port Sparkler fits the bill. This bubbly beauty features California sparkling wine, fresh California grown raspberries and port, a fortified red wine. No fresh raspberries? No problem! Frozen berries work just as well.
Farmers Market Cocktail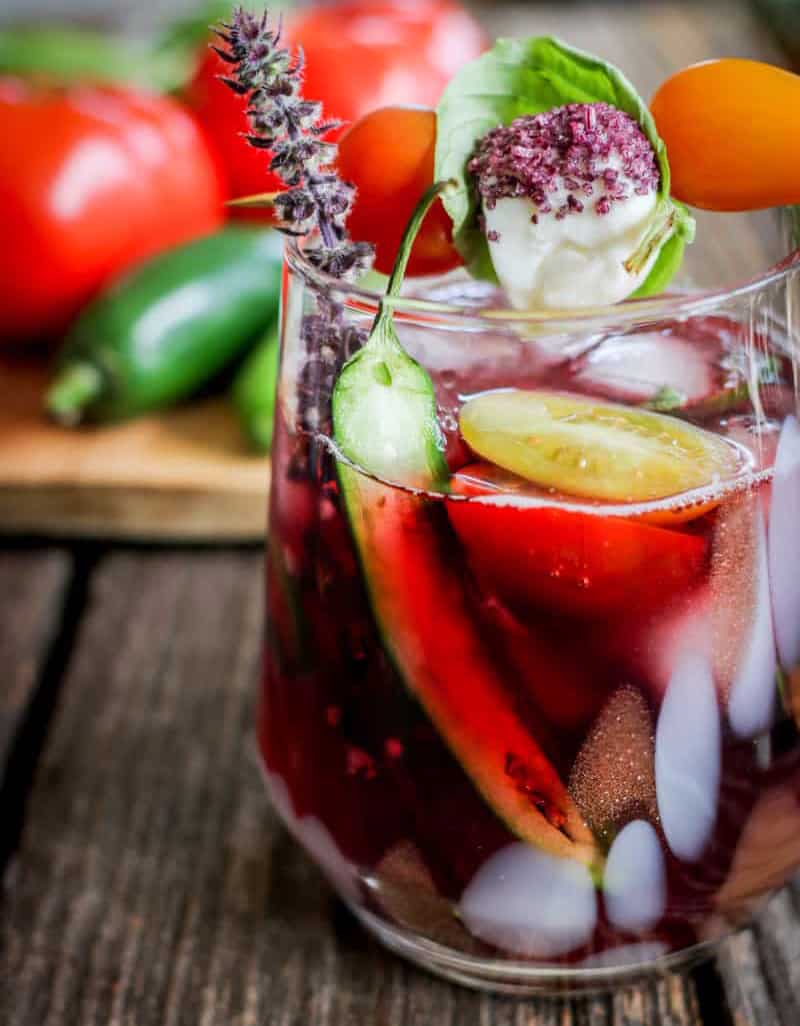 This Farmers Market Wine Cocktail from our friend KC is a cross between a savory sangria and a wine-based Bloody Mary. Intrigued? We thought you might be! We suggest using a California Pinot Noir in this creative cocktail.
Did you know that Pinot Noir is one of the oldest varieties of grapes still grown today? Because it's a relatively primitive grape, its expression is greatly affected by terroir. In California, Pinot Noir thrives in cooler regions with a coastal influence.
Red Wine Hot Chocolate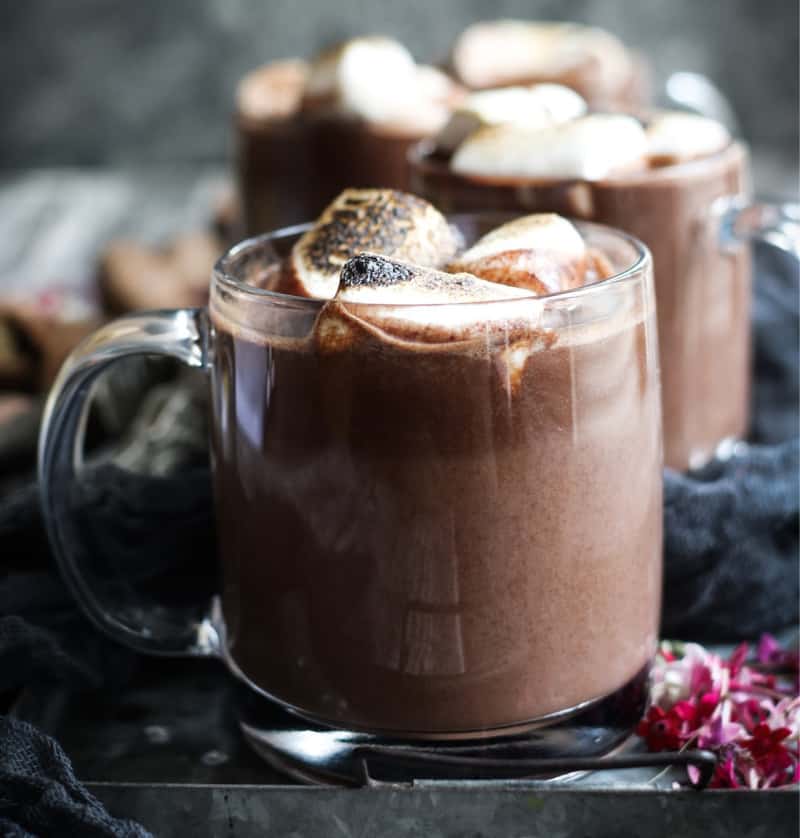 Sorry, kids! You're going to have to make your own batch. This adults-only homemade Hot Chocolate is spiked with California red wine. Our friend, KC, suggests using a luscious Merlot or a bold Zinfandel. Topped with toasted marshmallows, this wine cocktail is a drink and dessert rolled all into one!
Mandarin Basil Sparkler Winetail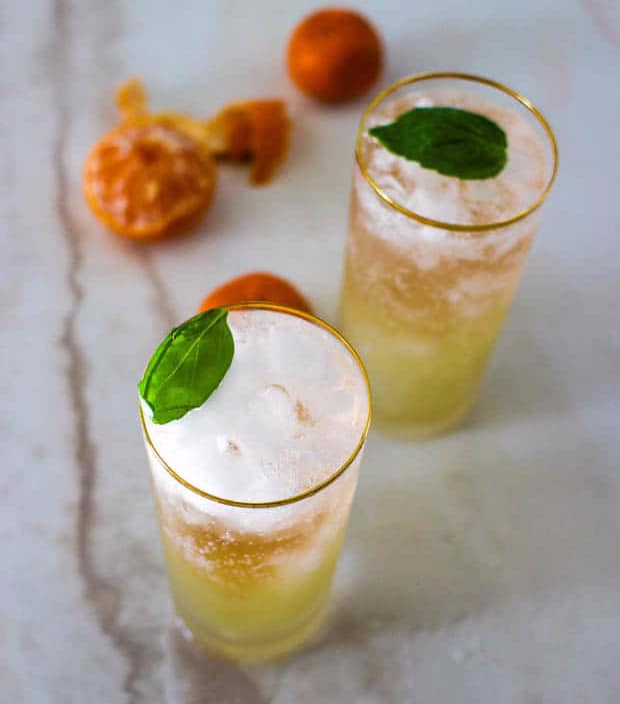 Mandarin Basil Sparkler Winetail is a glam take on the classic mimosa. Our friend, Meg, simply swapped out the OJ for a fabulous Mandarin Basil simple syrup. Although sparkling rosés are gaining popularity, most sparkling wine produced in California is made with Pinot Noir or Chardonnay grapes.
When you mix up one (or all!) of these recipes, be sure to tag us on Instagram at @cagrownofficial and use #CAGROWN so we can see your wine cocktails too!