Experience California Grown goodness at Bella Bru
Visit Bella Bru Café for a taste of the Golden State. This Sacramento restaurant serves up California's seasonal produce and wines.
Bella Bru Café has an incredibly loyal customer base and for good reason. Owner Liz Mishler shares that many of her guests stop in two or three times a week and sometimes twice a day. The Sacramento area is full of incredible restaurants, so what exactly makes this place so special? Bella Bru has earned a reputation for delicious farm-to-table fare by showcasing seasonal California Grown produce and wines.
When was Bella Bru founded?
Bella Bru's owner and operations manager, Liz Mishler, didn't always dream of being a restaurateur. She originally wanted to have her own talk show, "Showbiz with Liz".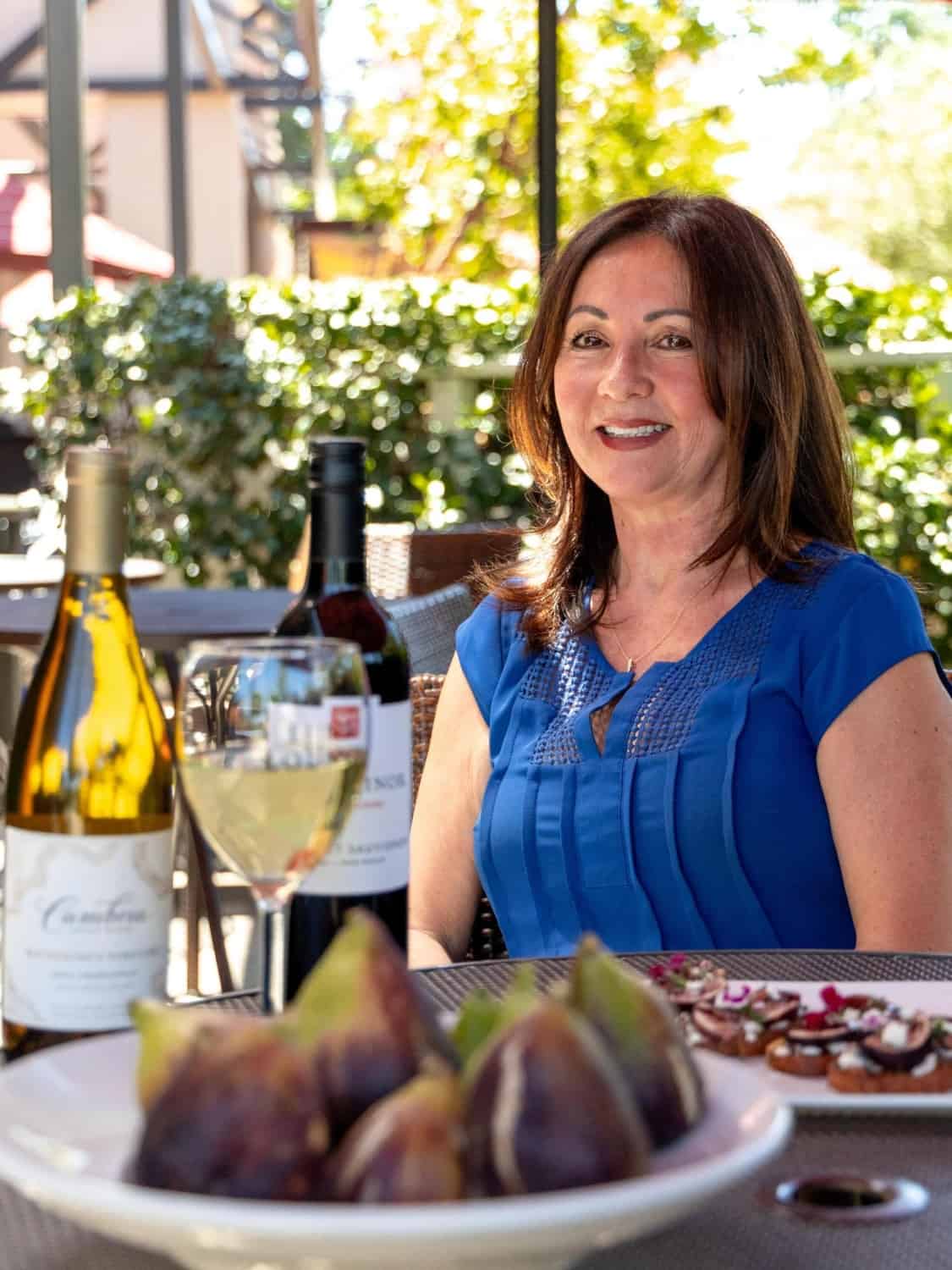 After graduating from college, she took a day job with a local cable network and worked nights at a restaurant downtown. She fell in love with the hospitality industry and abandoned her showbiz dreams in favor of a new one – owning her own restaurant.
Liz started out small, with an espresso cart called "Latte Lizzie". After about a year, she met her husband, who was working as a contractor at a local restaurant. The two joined forces to help Liz realize her dream of owning her own restaurant. In 1993, they opened Bella Bru in Carmichael, California. Today, Bella Bru Café has three locations in Carmichael, El Dorado Hills and Natomas.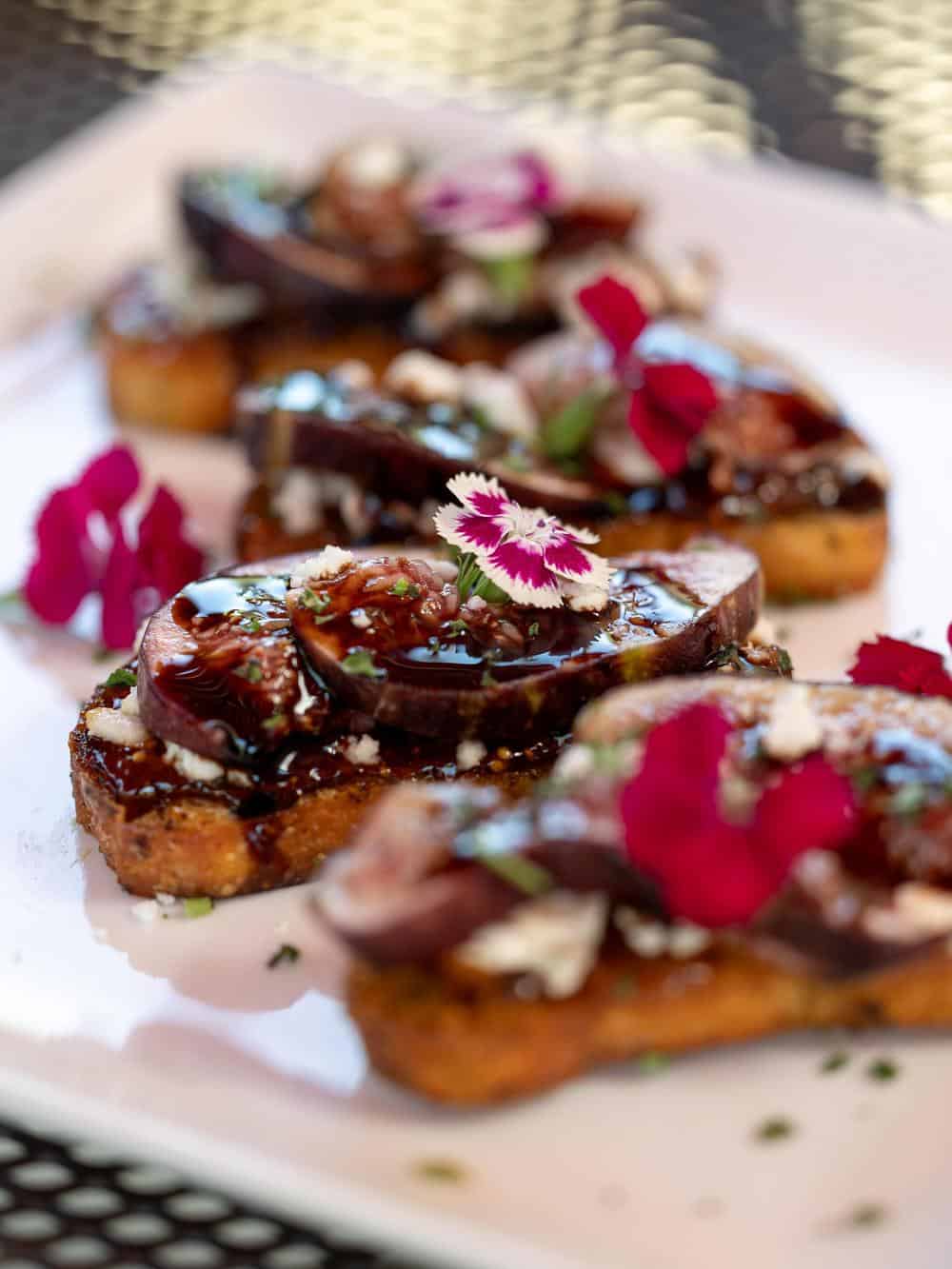 What type of food is served at Bella Bru?
Bella Bru is open seven days a week serving breakfast, lunch and dinner. "We really focus on local sourcing," Liz explains. "Breakfast, lunch and dinner are always something seasonal." When avocados are in season, we'll do a special avocado salad. We do fig crostini with local goat cheese. Eighty percent (yes 80%) of our menu is locally sourced".
How do you work with local farmers and producers?
Liz works with local farmers and distributors to source her California Grown produce. "I work directly with some farmers, like the figs we have today," she says and adds "and a local farmer in Sacramento called Oakmont Farms". When buying through distributors, Liz states, "I go through Produce Express, a local distributor representing farmers from Capay Valley and the Woodland area."
Liz's excitement about local produce is contagious. In fact, she would advise anyone visiting Sacramento Valley to spend some time exploring the area and touring local farms, wineries and restaurants. "I would tell them – first, rent bikes and go down to the American River Bike Trail, which is right down the street here from Bella Bru Carmichael, and ride up to Folsom Lake. Also, don't miss going to Capay Valley. There are so many farmers out there, growing fresh produce. There's Lodi Winery, Amador County Winery, Old Sacramento, there's Fort Sutter. And there are so many local restaurants that are doing such great things."
Why is it important to have California Grown produce and wines on the menu?
Why is it important to Liz that an estimated 80% of Bella Bru's menu items feature locally-grown produce?
"Because one, it's seasonal, right? I mean, it's so fresh – it's just amazing. I was just looking at the list today of how many things we can get. It's endless, really. Right now, we're doing peaches, we have figs, we have artichokes, all the leaf lettuces, we have walnuts, apples. It's endless and it's healthy."
Bella Bru's wine list is heavily stacked in favor of local producers. Liz elaborates, explaining that 95% of Bella Bru's wine list is local, "from either Plymouth, Amador County or Napa Valley. We really focus on the local sourcing. Sacramento is a hidden gem. We just are privileged to have so many local wineries."
What are the most popular items on Bella Bru's menu?
We asked Liz to share a few of her most popular menu items. After a brief pause, she answered, "We're known for our salads. A lot of people love our Mighty Grilled Chicken Salad with local greens, dates and walnuts. Also, the grilled Castroville artichoke that we do. It's really popular too.
"We're so excited to partner with California Grown. We already have locally sourced California produce, olive oil, vinegars and flour on our menu. We're just a perfect fit."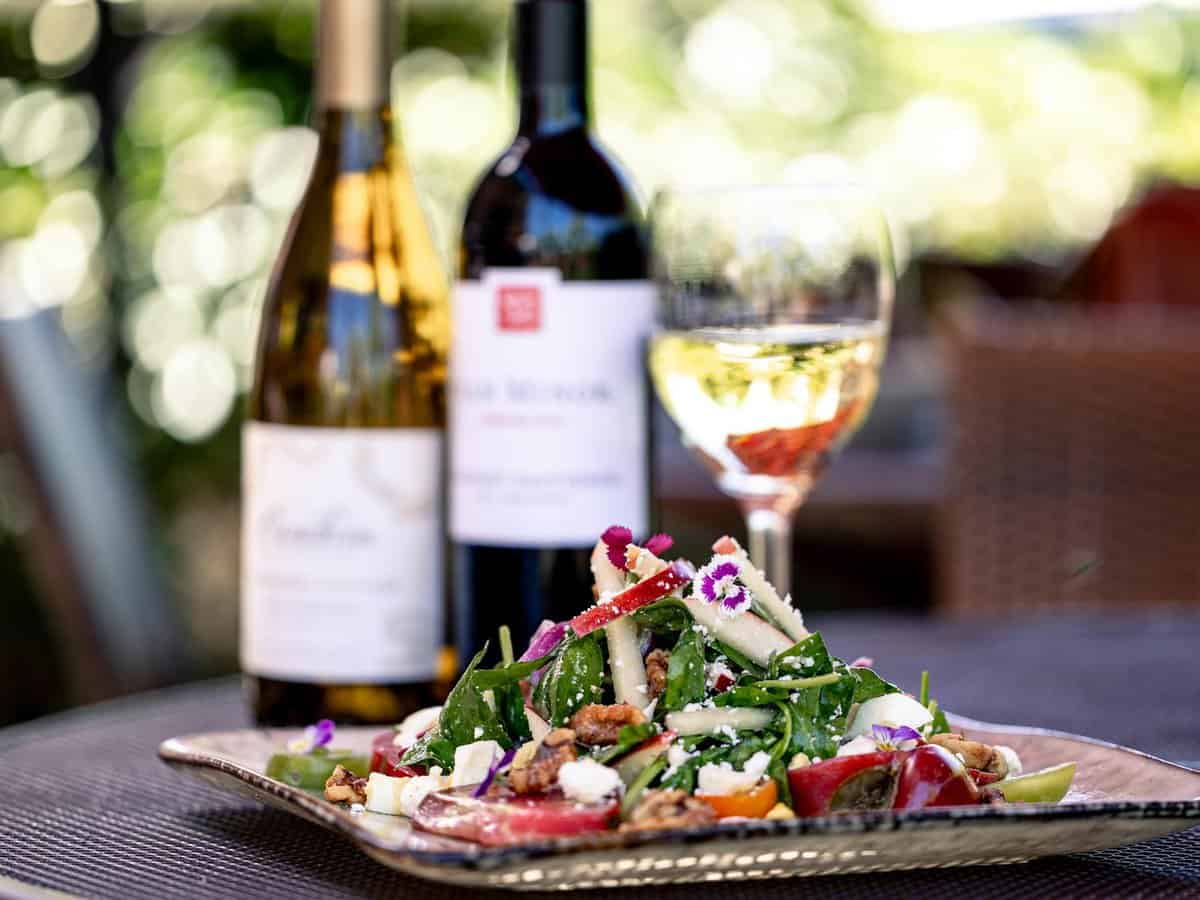 Experience the California Grown difference at one of Bella Bru's Three Sacramento Area Locations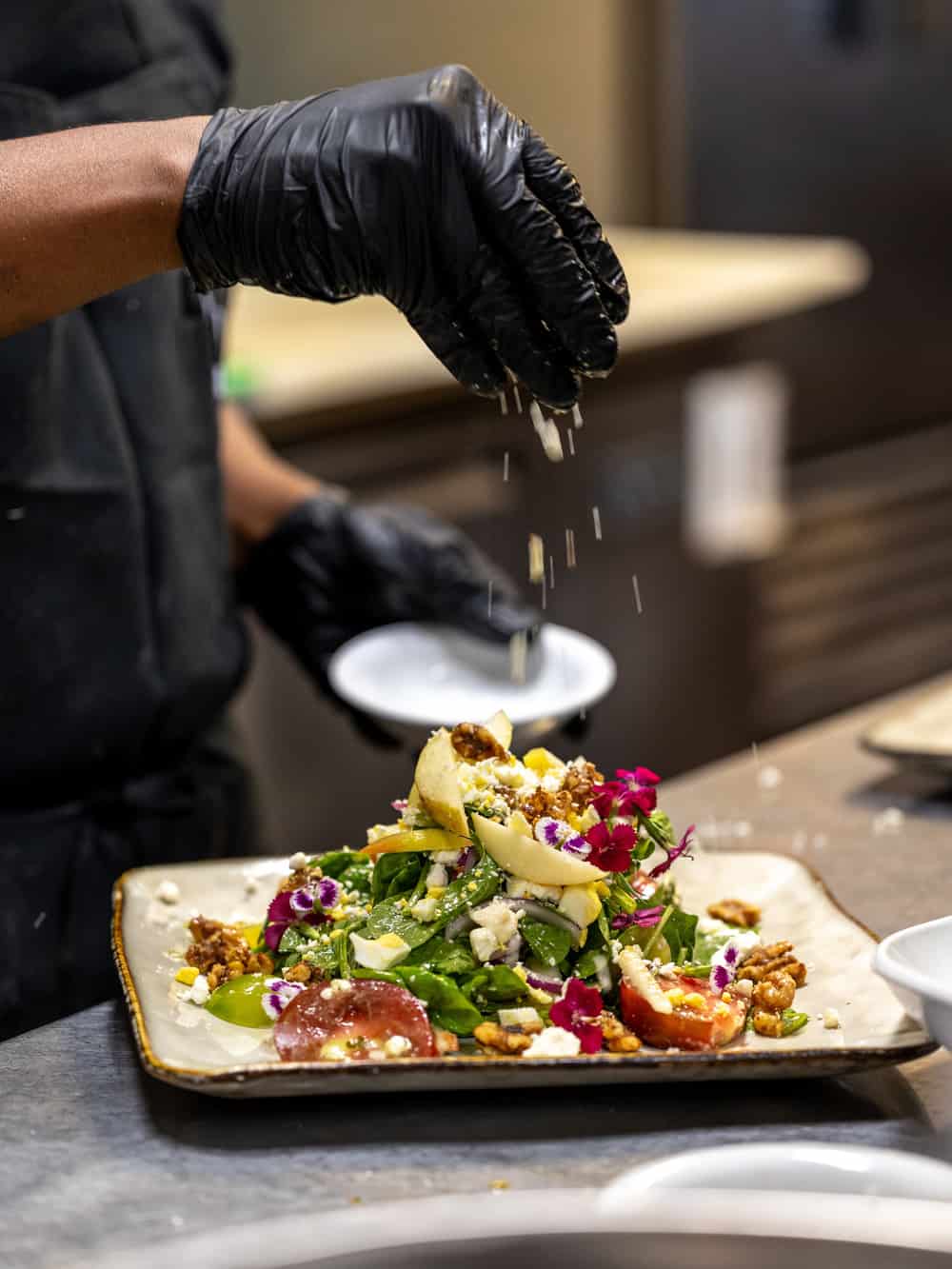 Carmicheal
5038 Fair Oaks Blvd.
Carmichael, CA 95608
(916) 485-2883
El Dorado Hills
3941 Park Drive
El Dorado Hills, CA 95762
(916) 933-5454
Natomas
4680 Natomas Blvd.
Sacramento, CA 95835
(916) 928-1770
Liz sources produce, olive oil, and wine from Capay Valley producers like Séka Hills. Learn more about this Native-American owned winery and olive mill.
Article and photography by Hilary Rance.