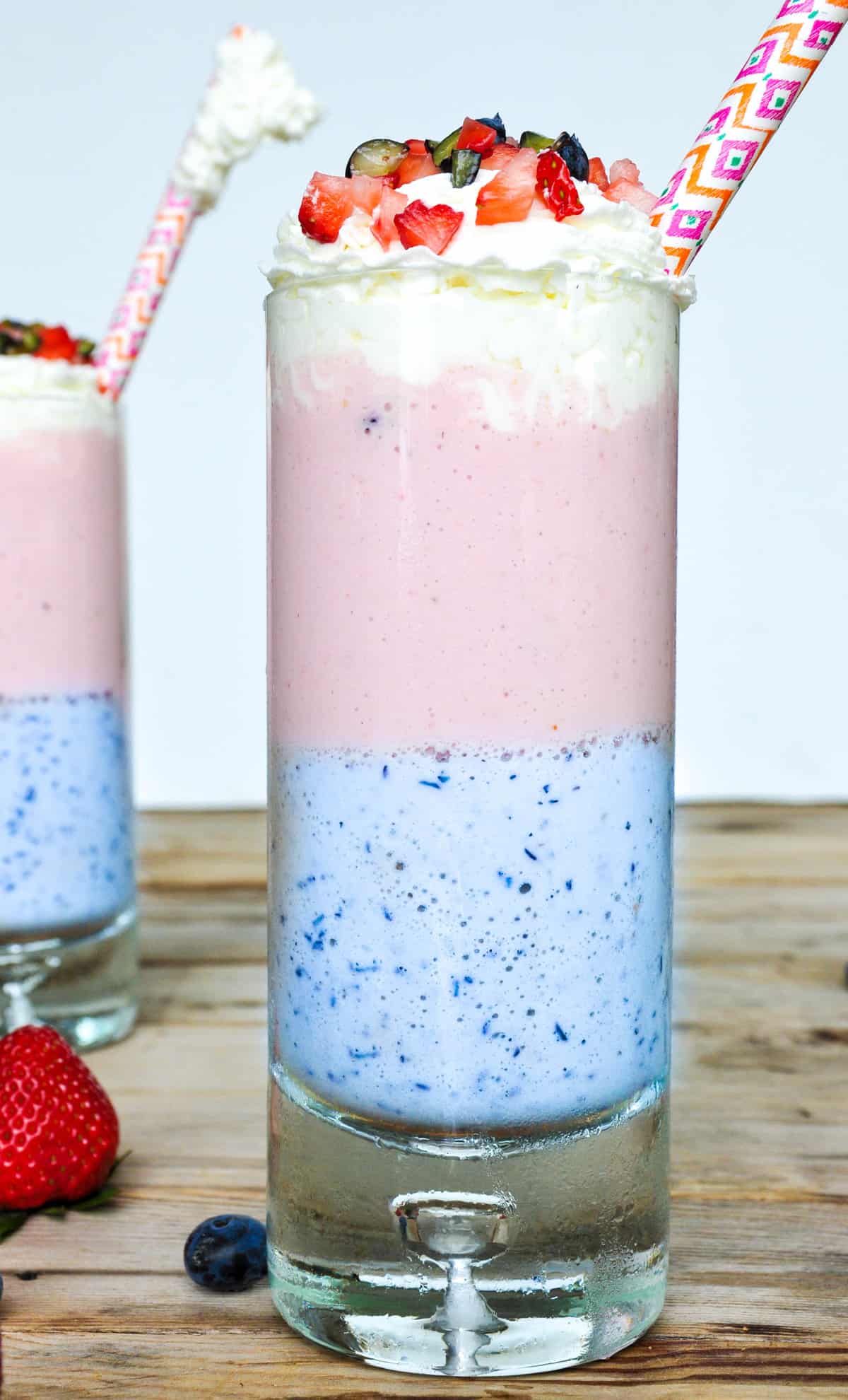 CA GROWN Blog
Discover. Learn. Connect.
Unicorn Smoothie
March 22, 2017
Eat the Season!
Sign Up For Weekly Recipes
« Back to Recipes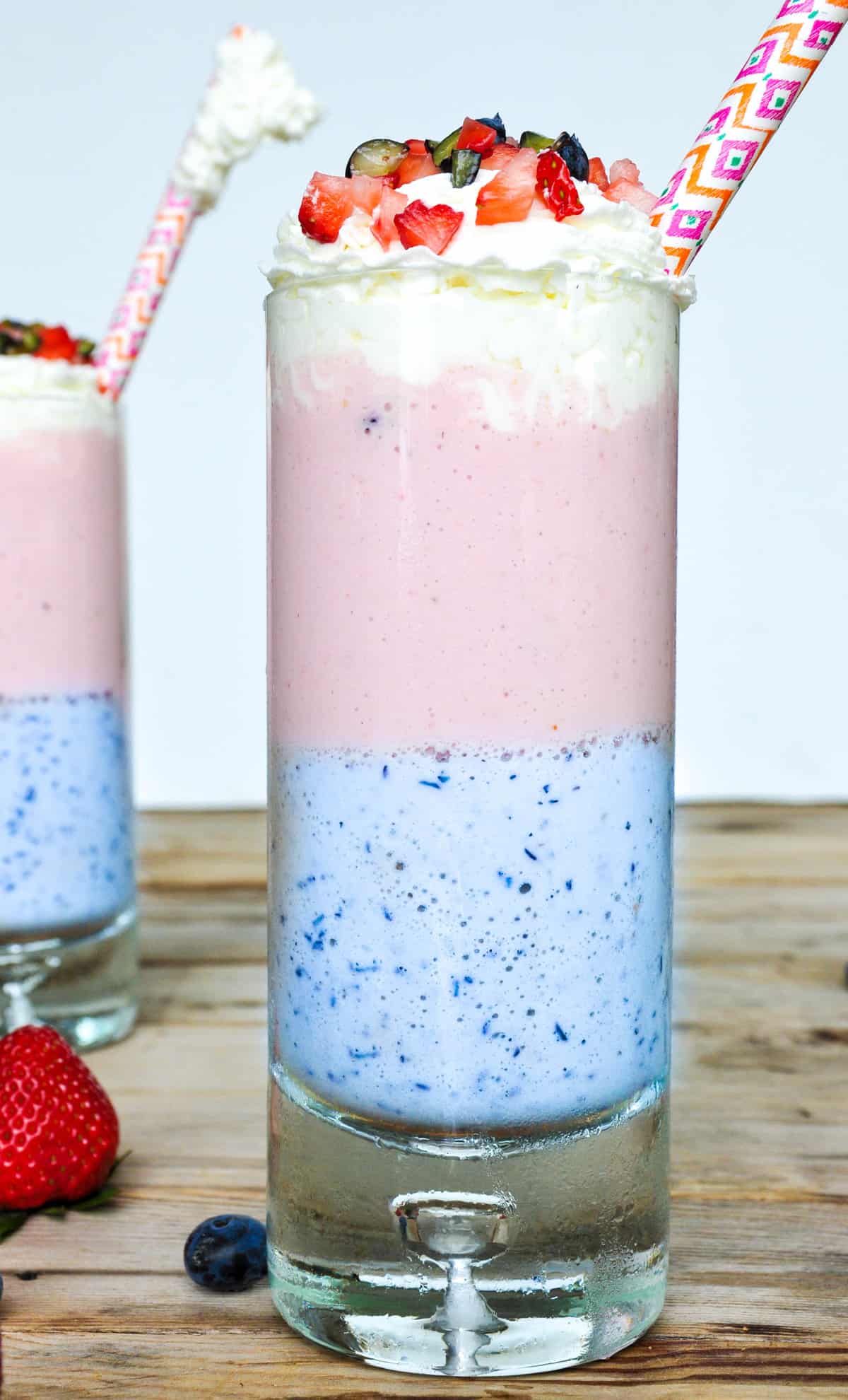 Unicorn Smoothie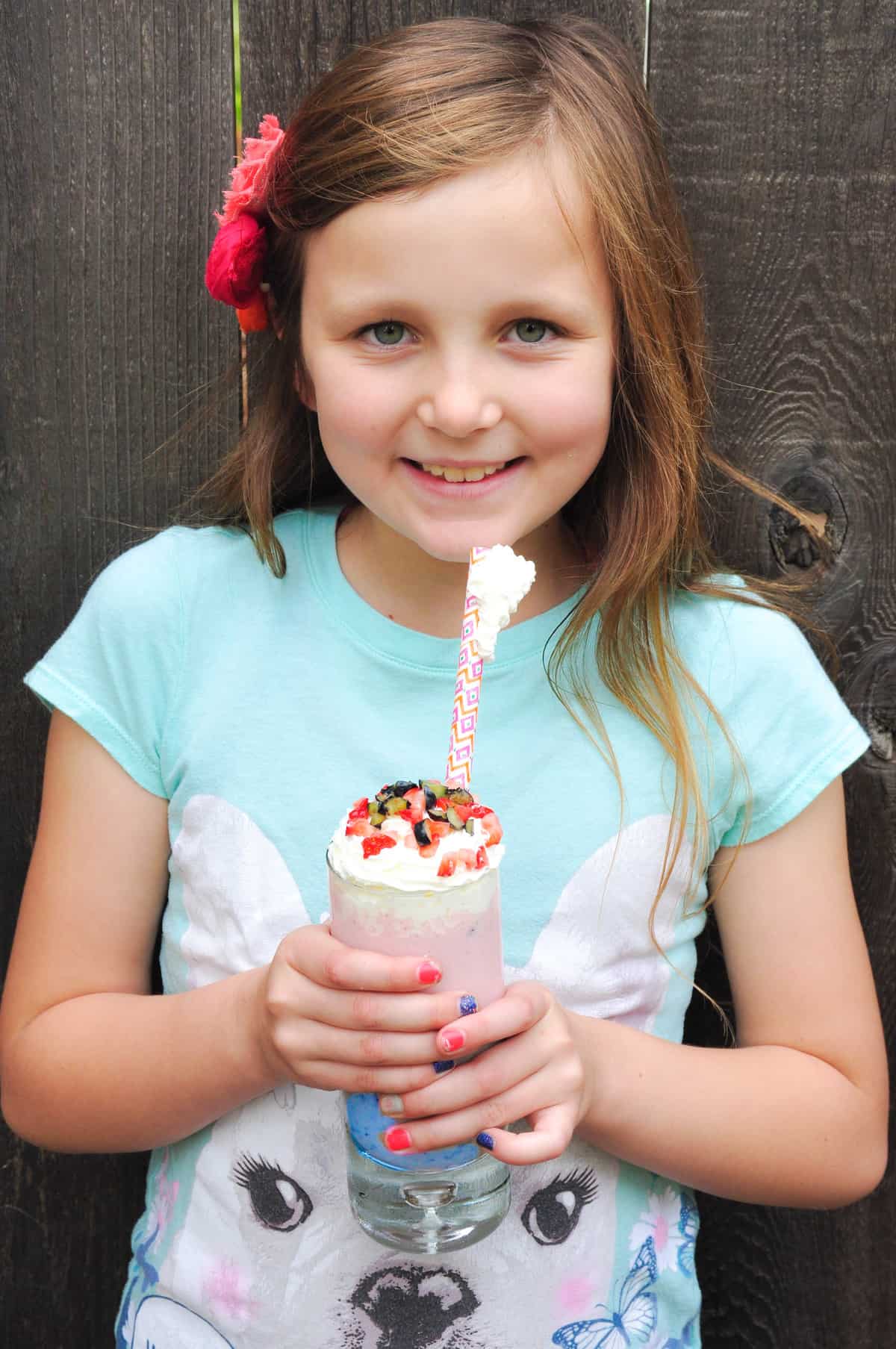 Have you heard all about the Unicorn Hot Chocolate trend?
It's so fun! Perfect for kids and young-at-heart adults.
We came up with our own semi-healthy version and added a summertime twist; ice cold unicorn smoothies!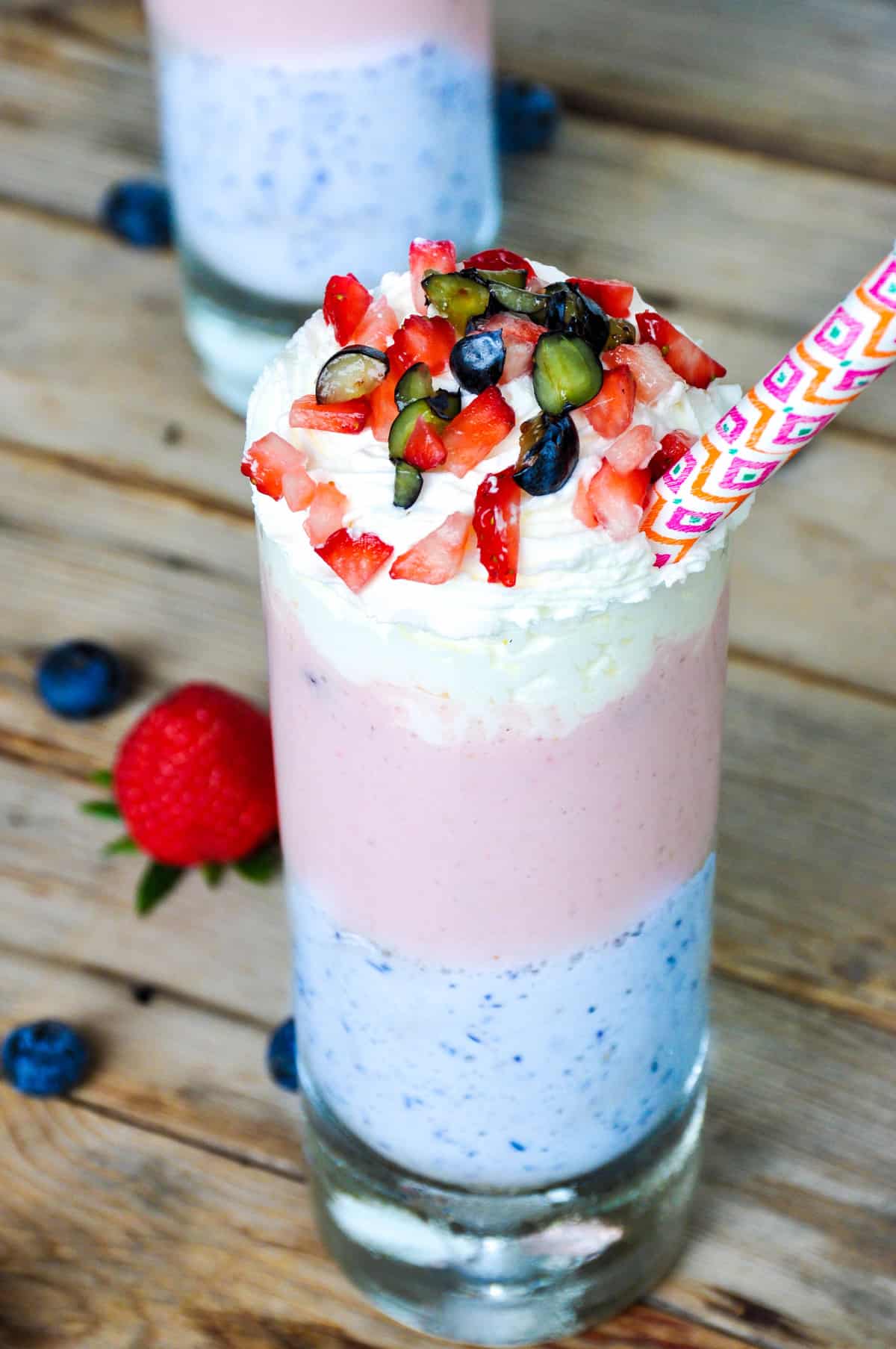 Using California blueberries and strawberries, we made our own version of the whimsical drink that's not only super fun to sip, but full of natural ingredients that I'm sure you have readily available in your fridge right now. Really, only three ingredients make up this fabulous frappe!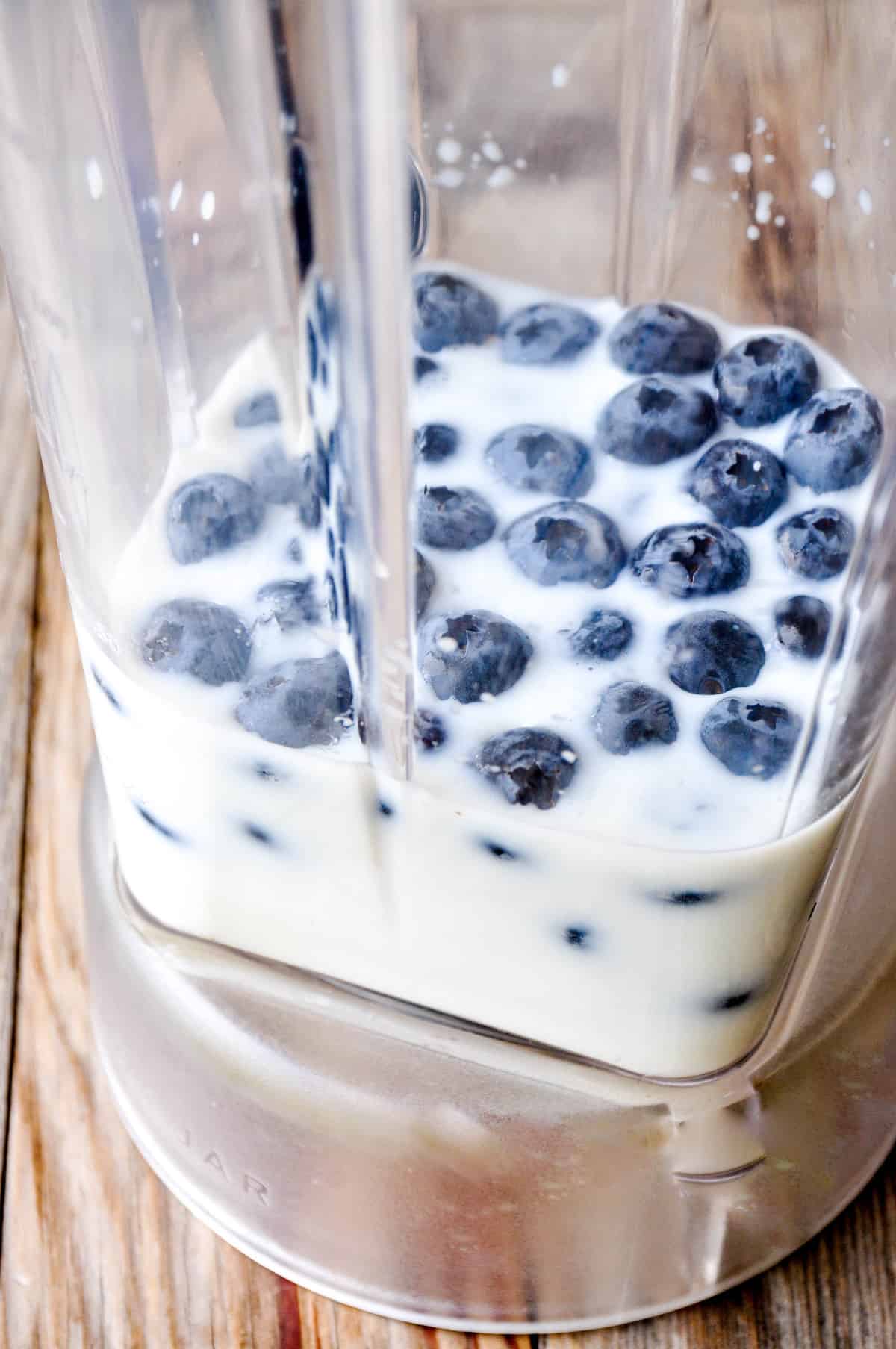 In a blender, add 1/2 cup of plain Greek yogurt, 1/2 cup milk and 1/2 cup of chopped fruit… I used blueberries!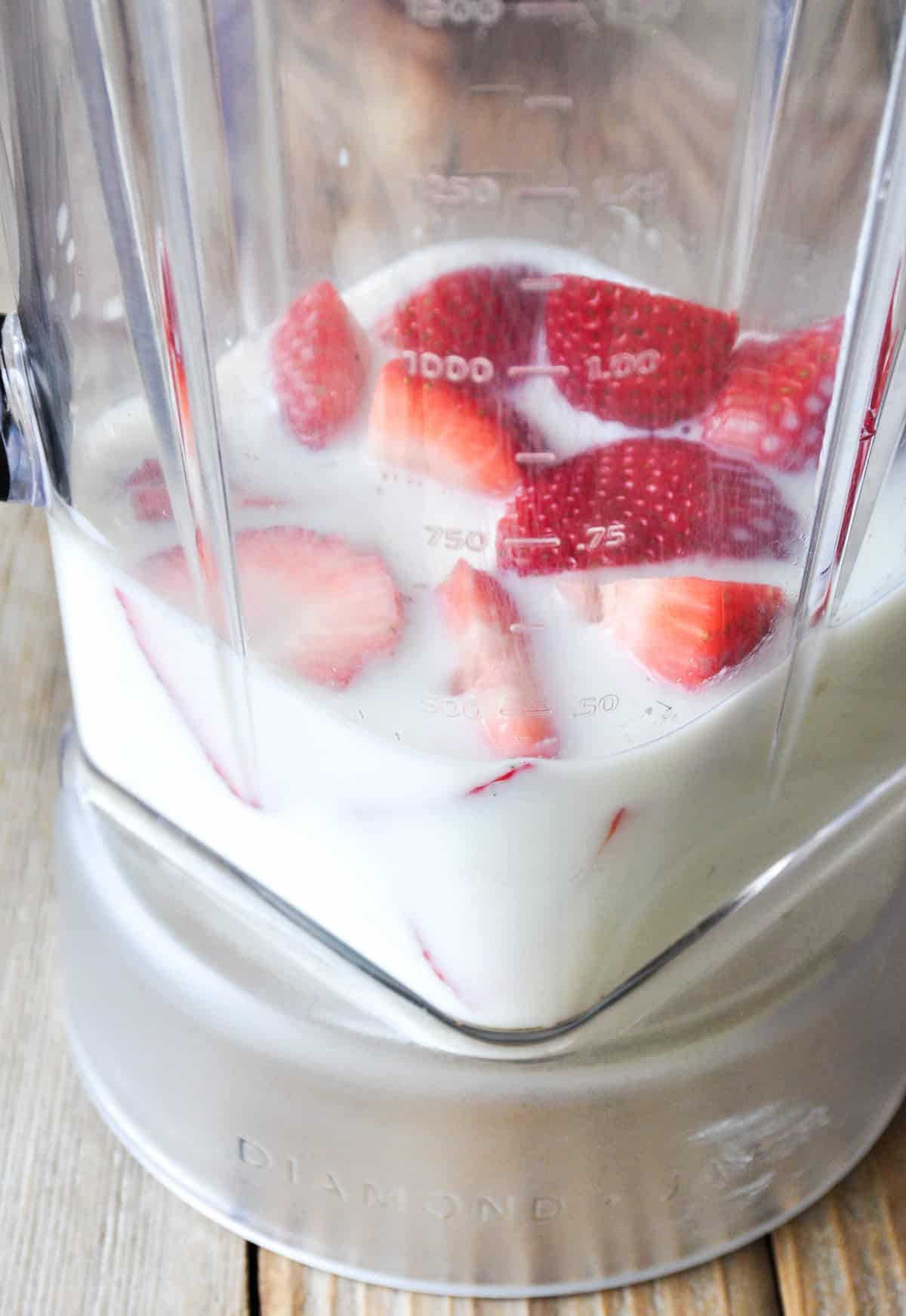 And strawberries. I layered the two flavors on top of each other to make the presentation even more magical!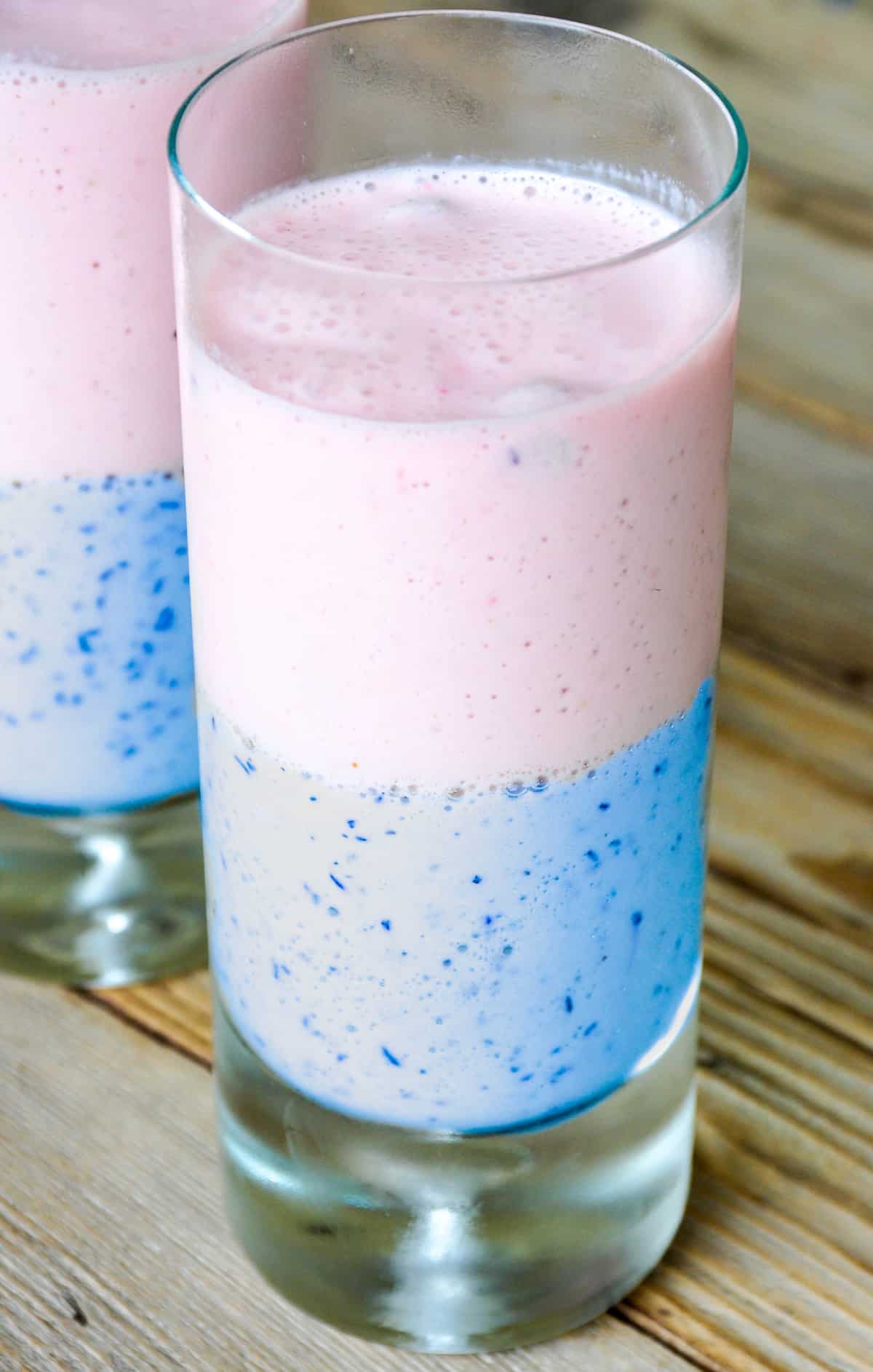 I started with the blueberries combo and placed the smoothie in the freezer while I whipped up the strawberry combo. It helps the bottom layer set up a bit so when you pour the second layer on top, it doesn't mix.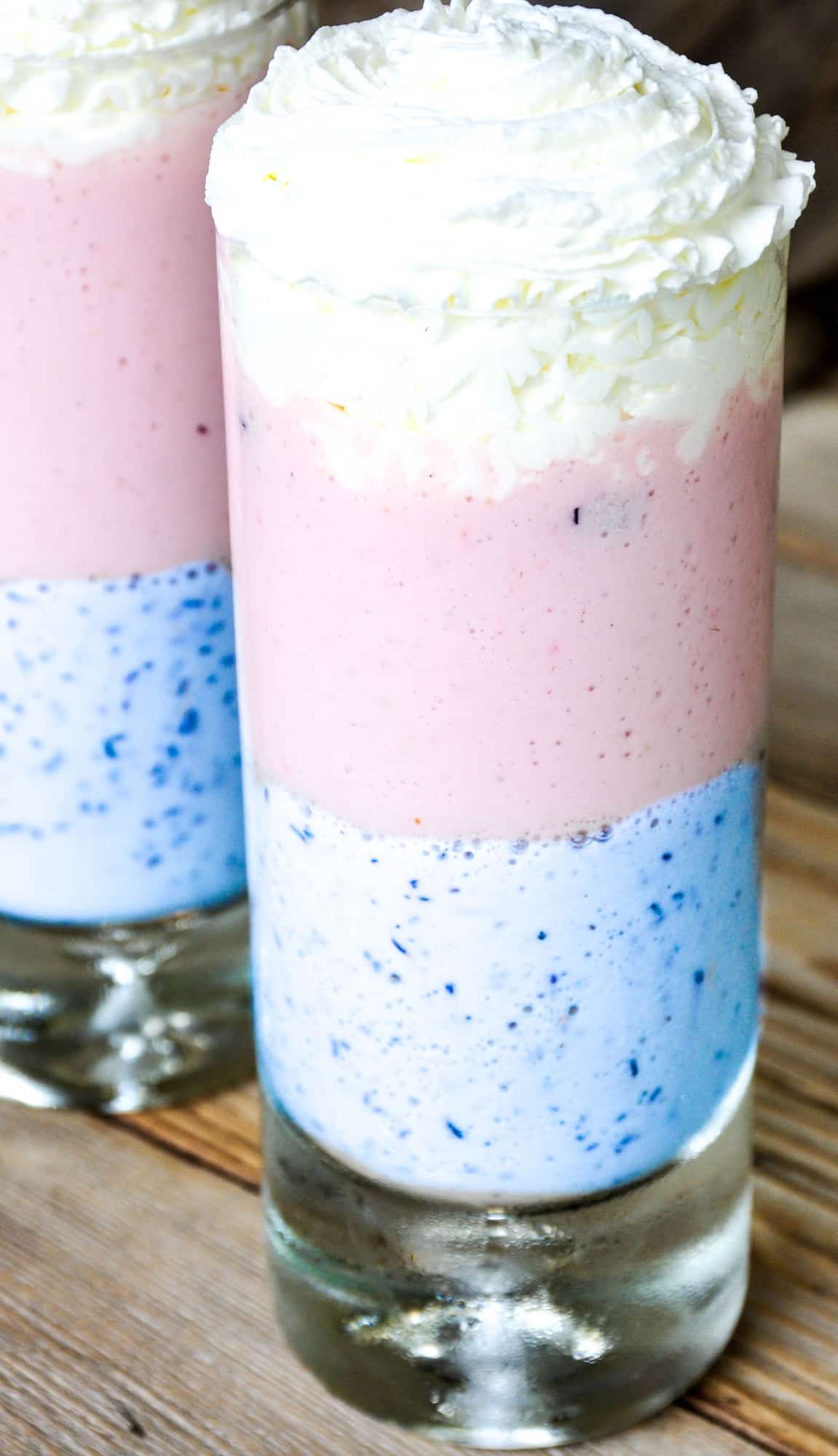 Add a fat layer of fresh whipped cream! This part is optional and might reduce the healthy factor a bit, but c'mon, we're talking unicorns here!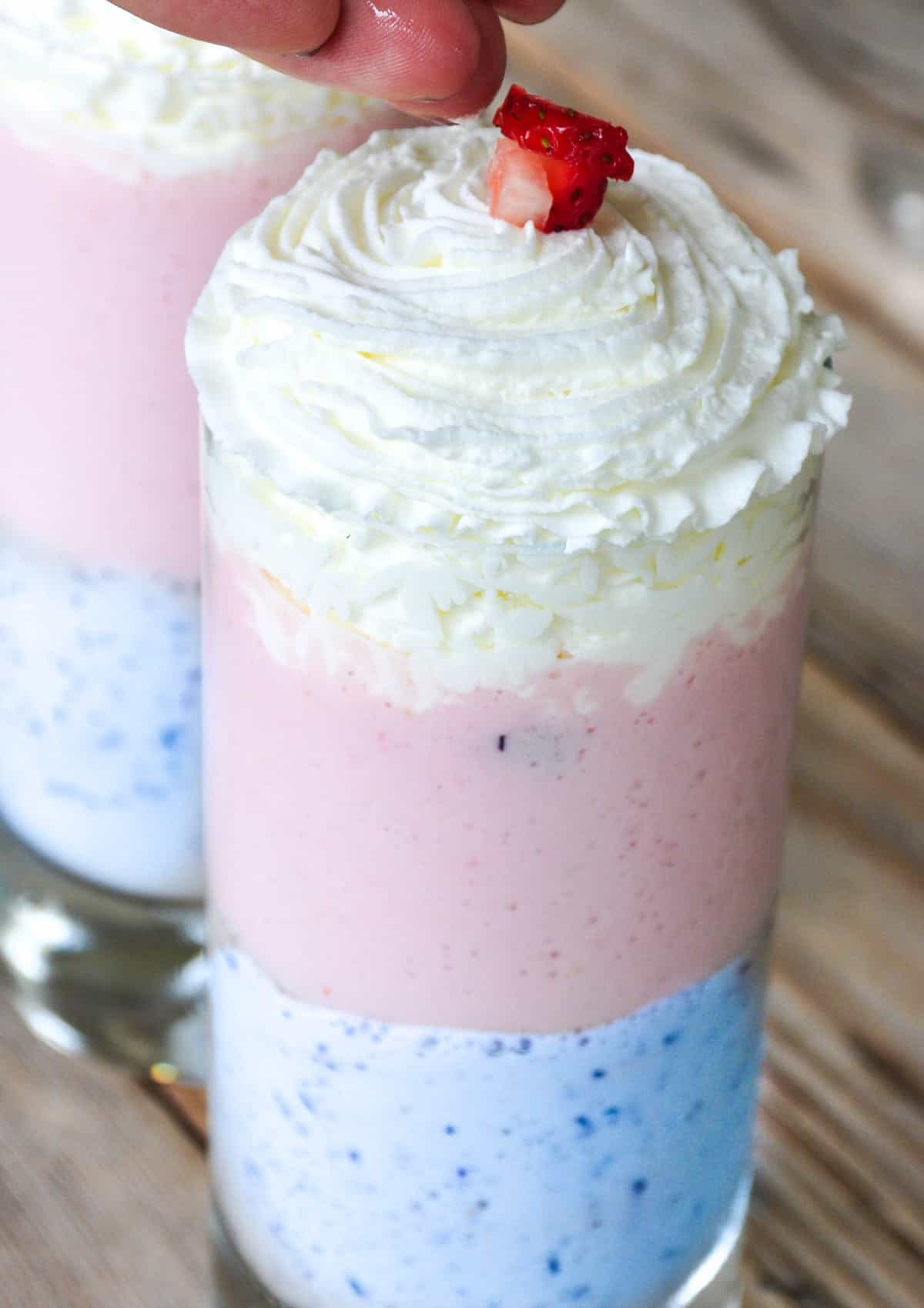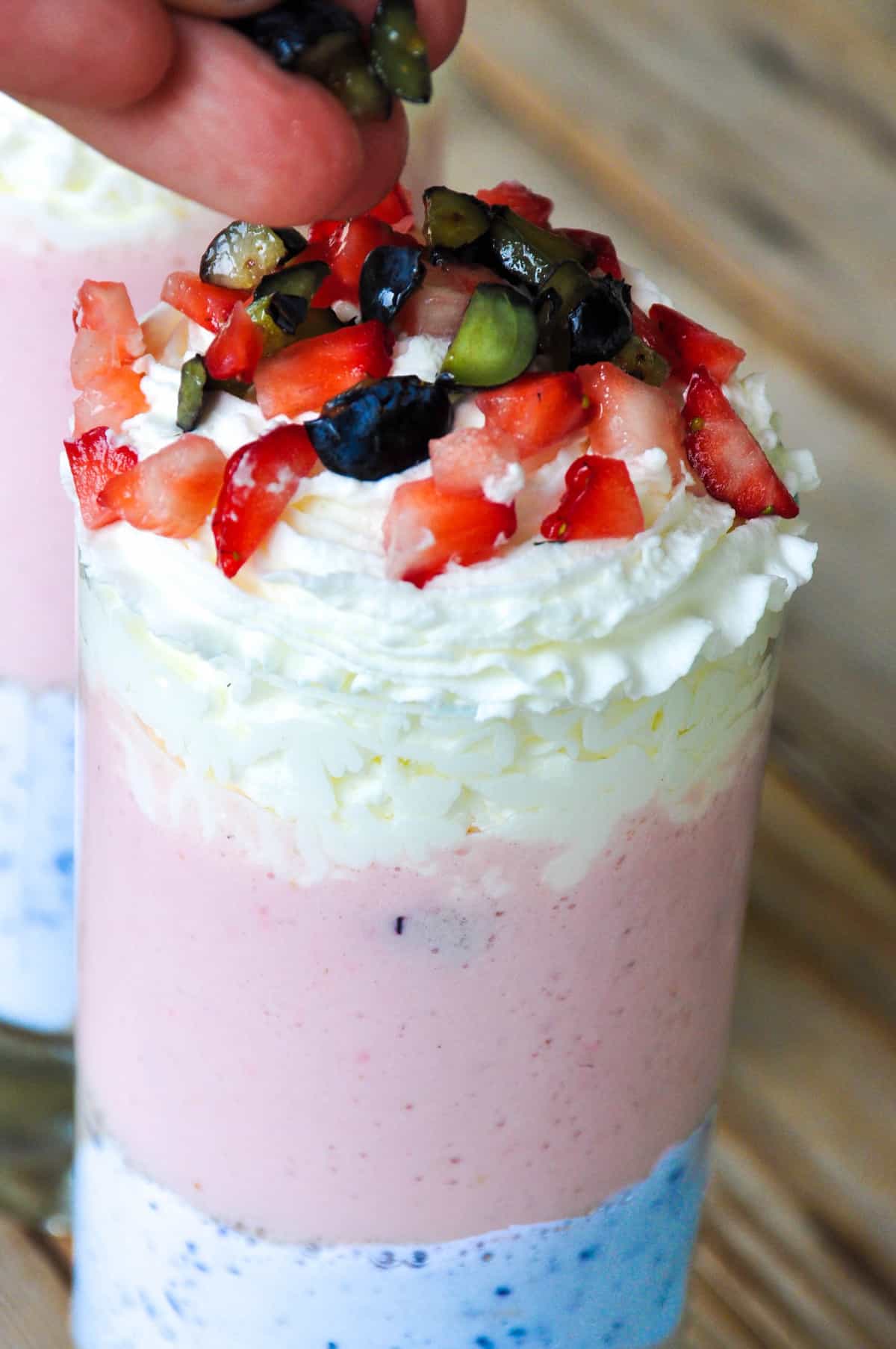 Top with finely chopped bits of blueberries and strawberries.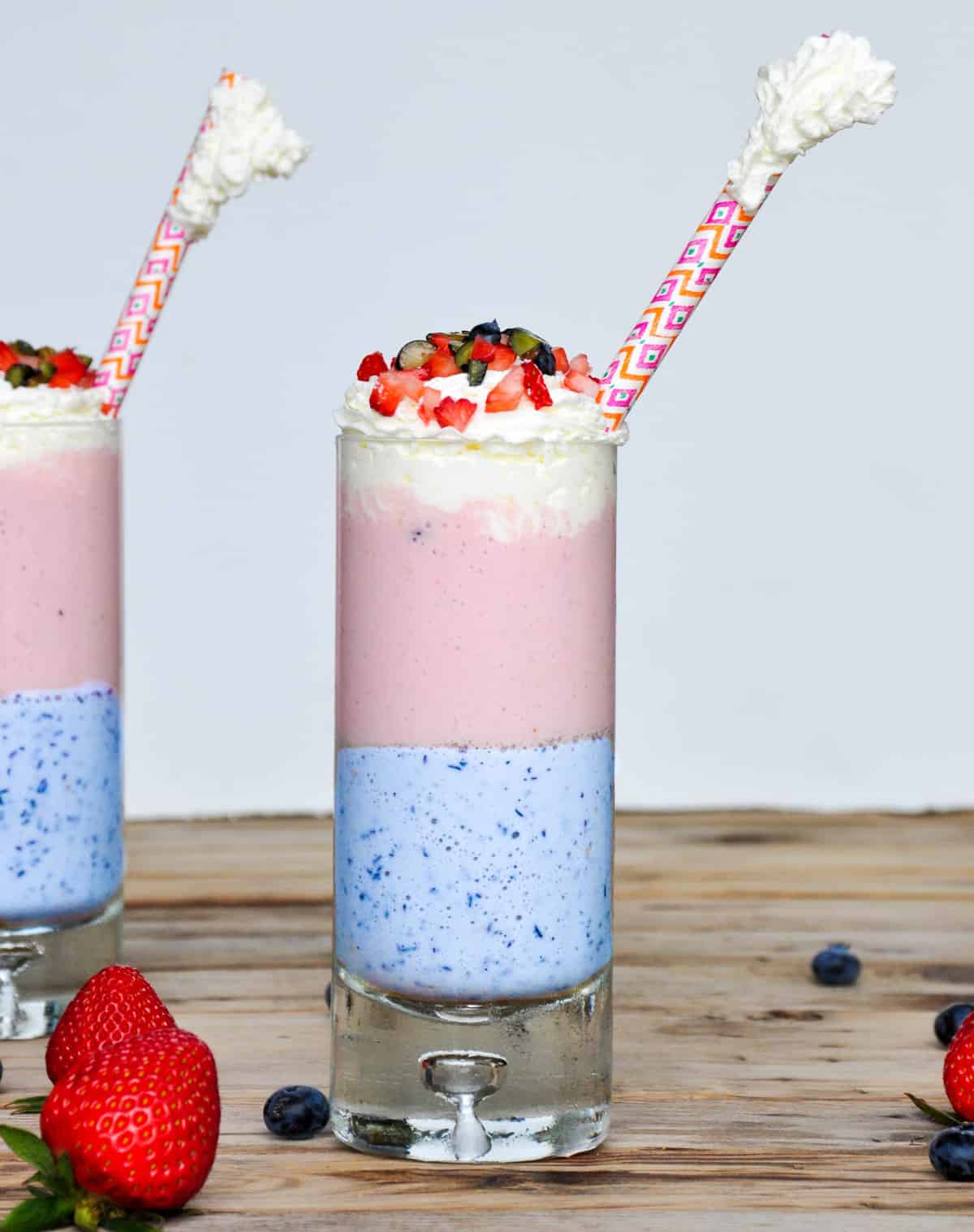 Add a fun straw with a whipped cream "horn" to the top and beckon rainbows and butterflies!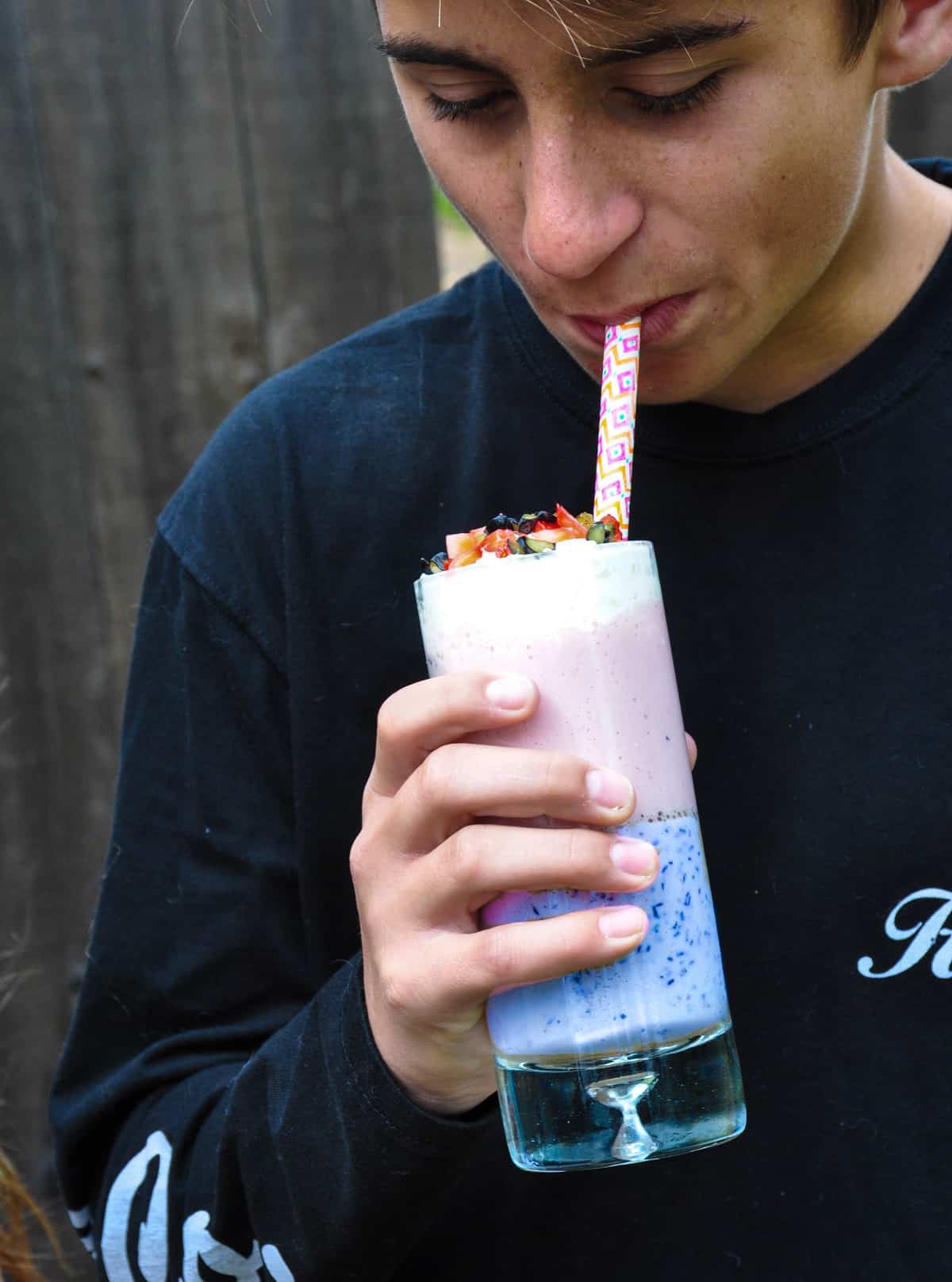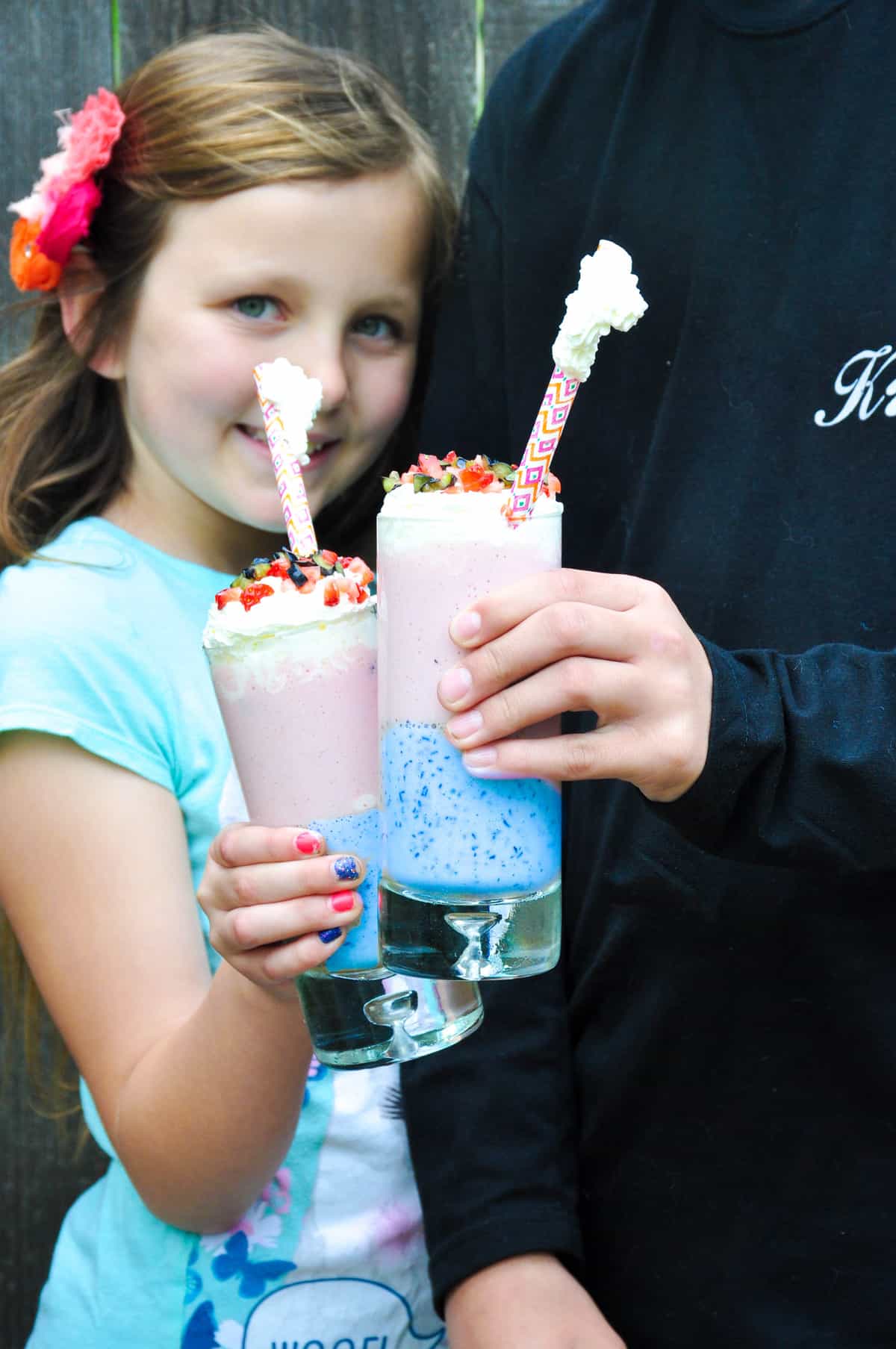 My kids loved the layers of different flavors and colors. It really is a fun and healthy drink that will keep them satisfied all summer…
They're already begging me for more!
Unicorn Smoothie
Ingredients
1 cup Greek yogurt
1 cup milk
1 cup chopped fruit, blueberries or strawberries
1/2 cup whipped cream
Additional fruit for topping
Instructions
Add half the first three ingredients in a blender and blend on high for a few minutes.

Divide the mixture into two glasses and place in the freezer while you prepare the other flavor.

Add the other half of the first three ingredients and pour onto the bottom layer of each glass.

Top each glass with whipped cream and chopped fruit.

Add a straw and enjoy!