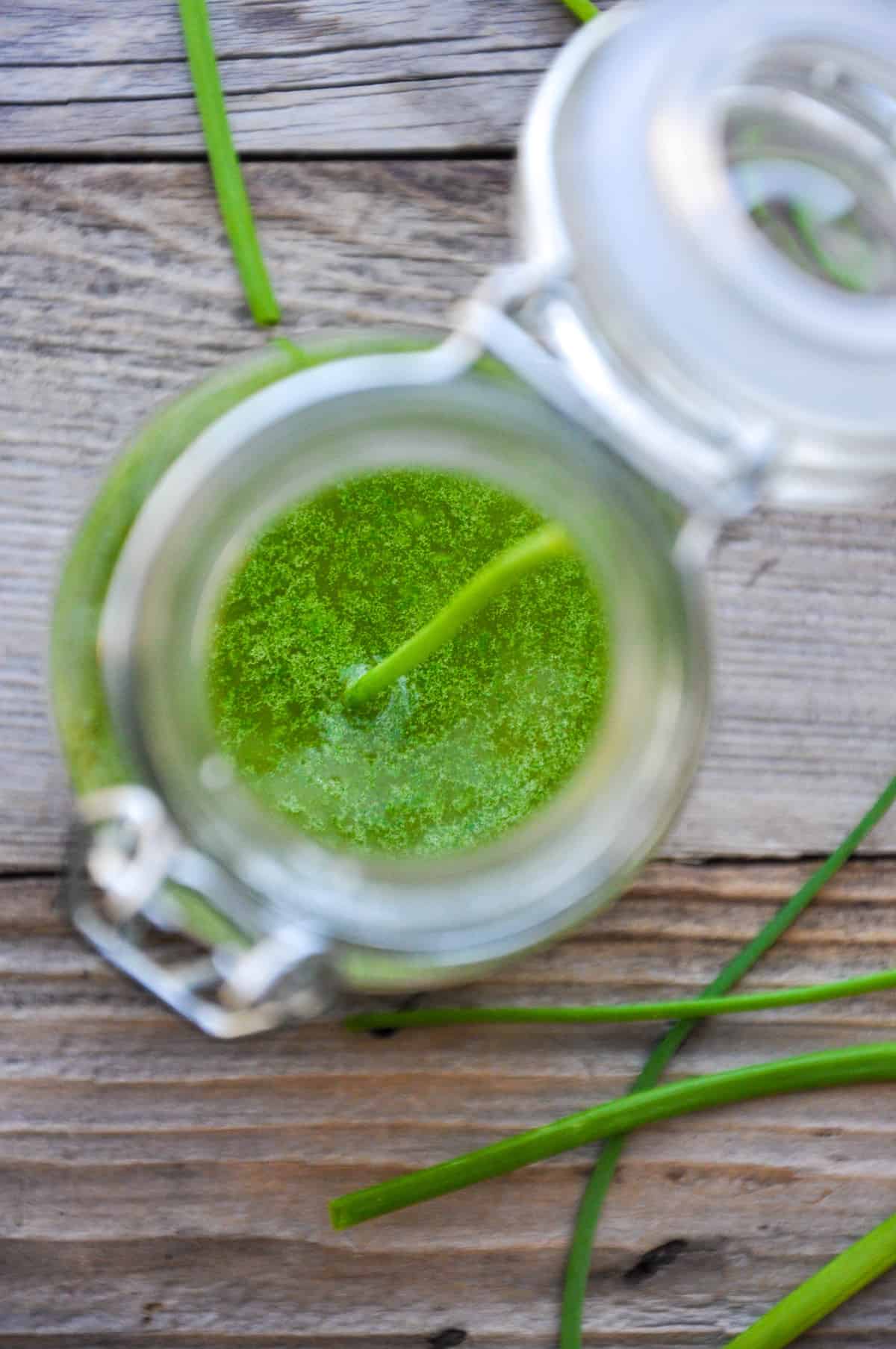 CA GROWN Blog
Discover. Learn. Connect.
Eat the Season!
Sign Up For Weekly Recipes
« Back to Recipes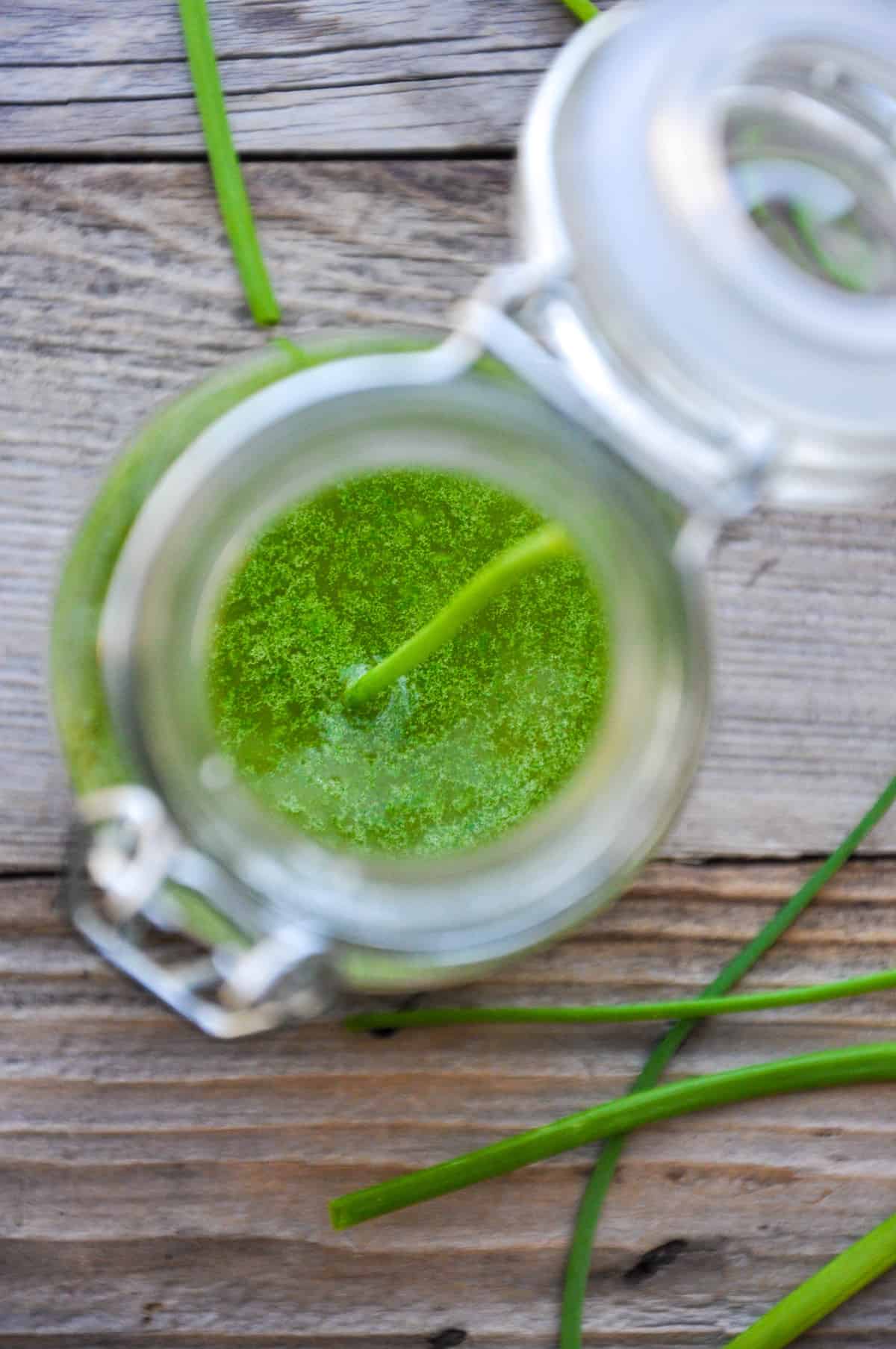 Chive Oil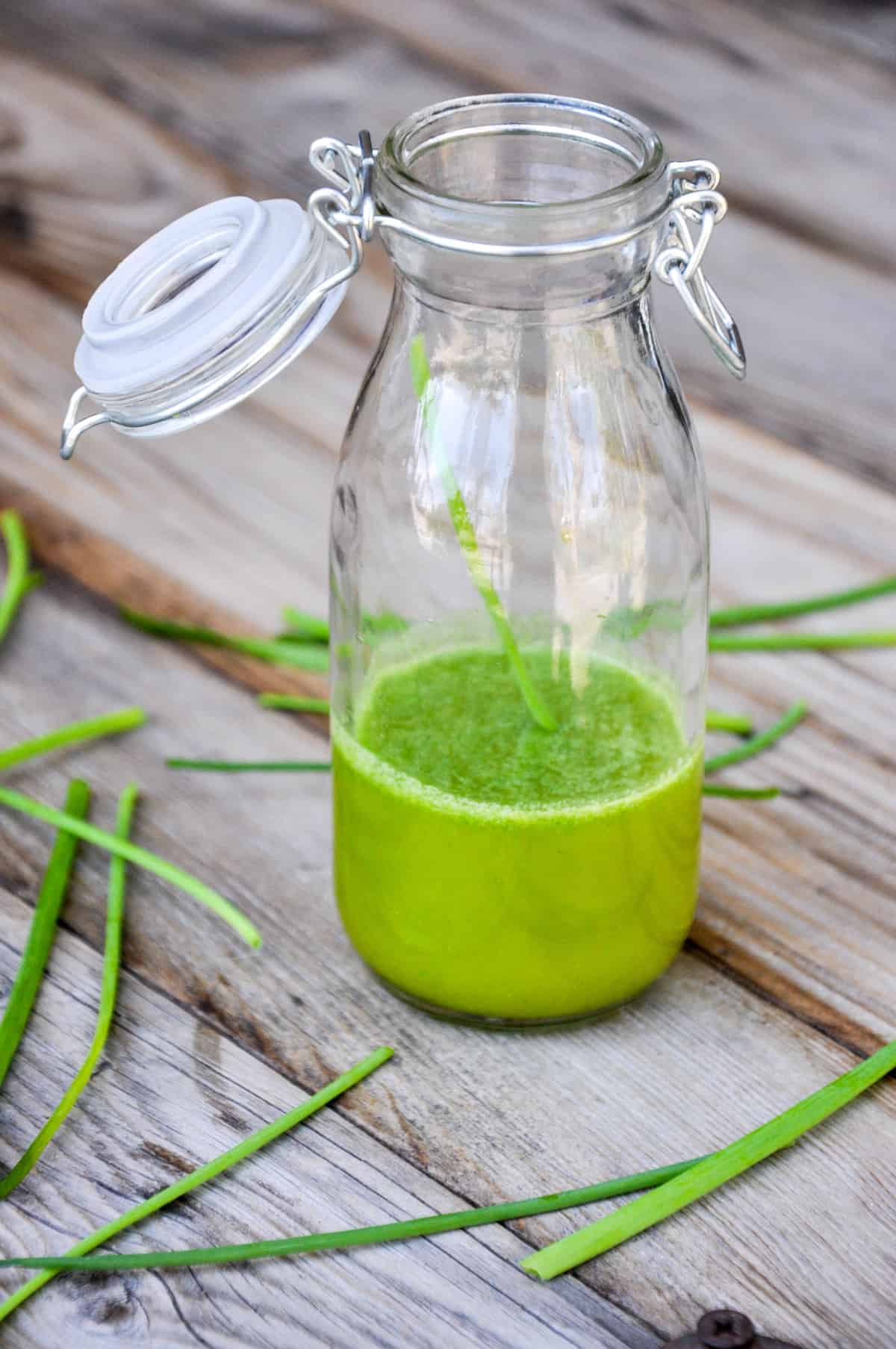 I first tasted chive oil at one of my favorite restaurants in California, Fish Gaucho in downtown Paso Robles.
It seemed like such an unassuming garnish for a big, bold meat dish, but I was intrigued nonetheless. Well, needless to say, the Chive Oil made the biggest impression on me! I wasn't even finished eating and I had pulled out my phone and was googling where I could buy it…
How I could make it…
Anything.
Well thankfully, Chive Oil is the easiest thing in the world to make!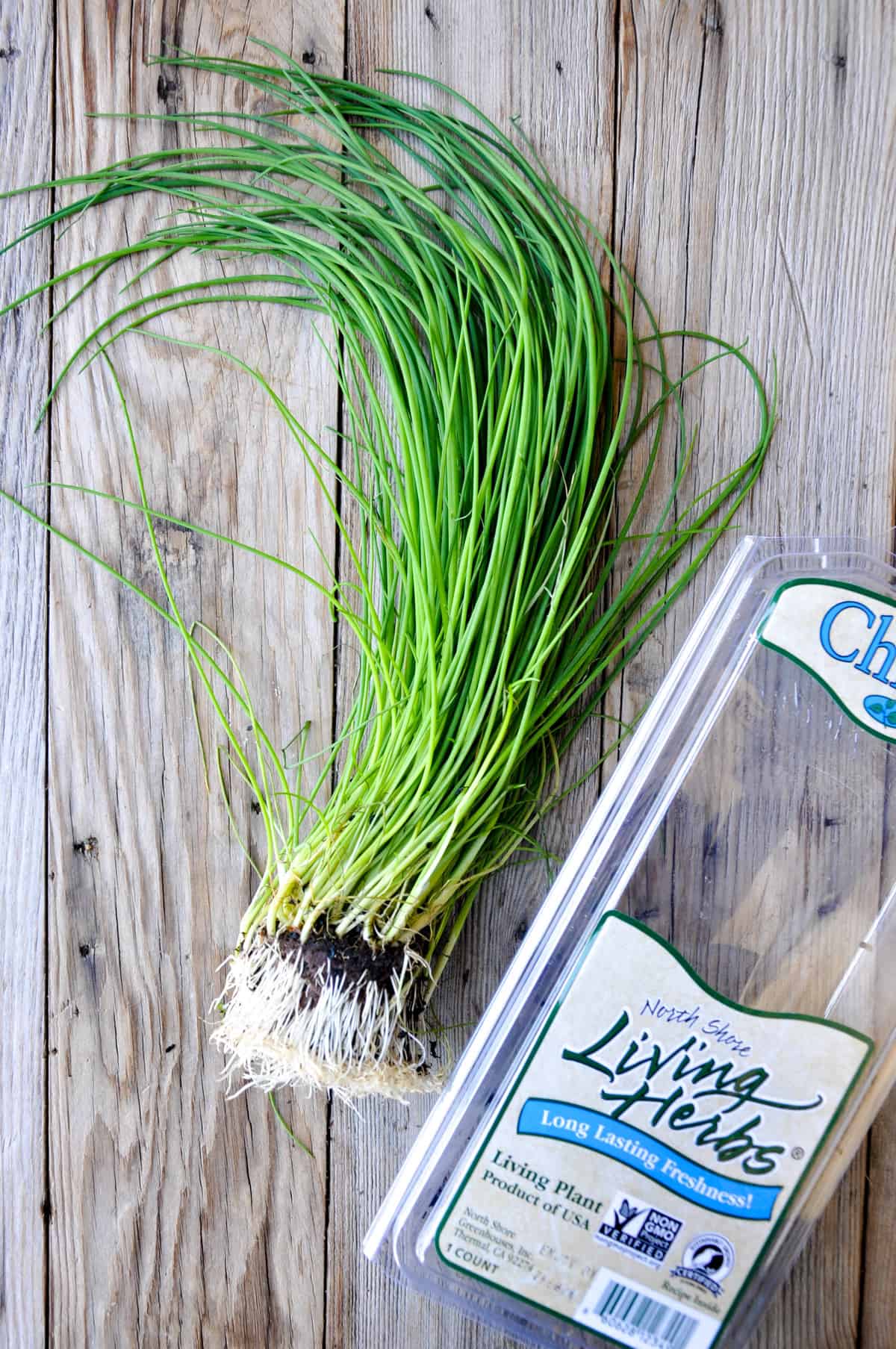 Start with fresh, California chives.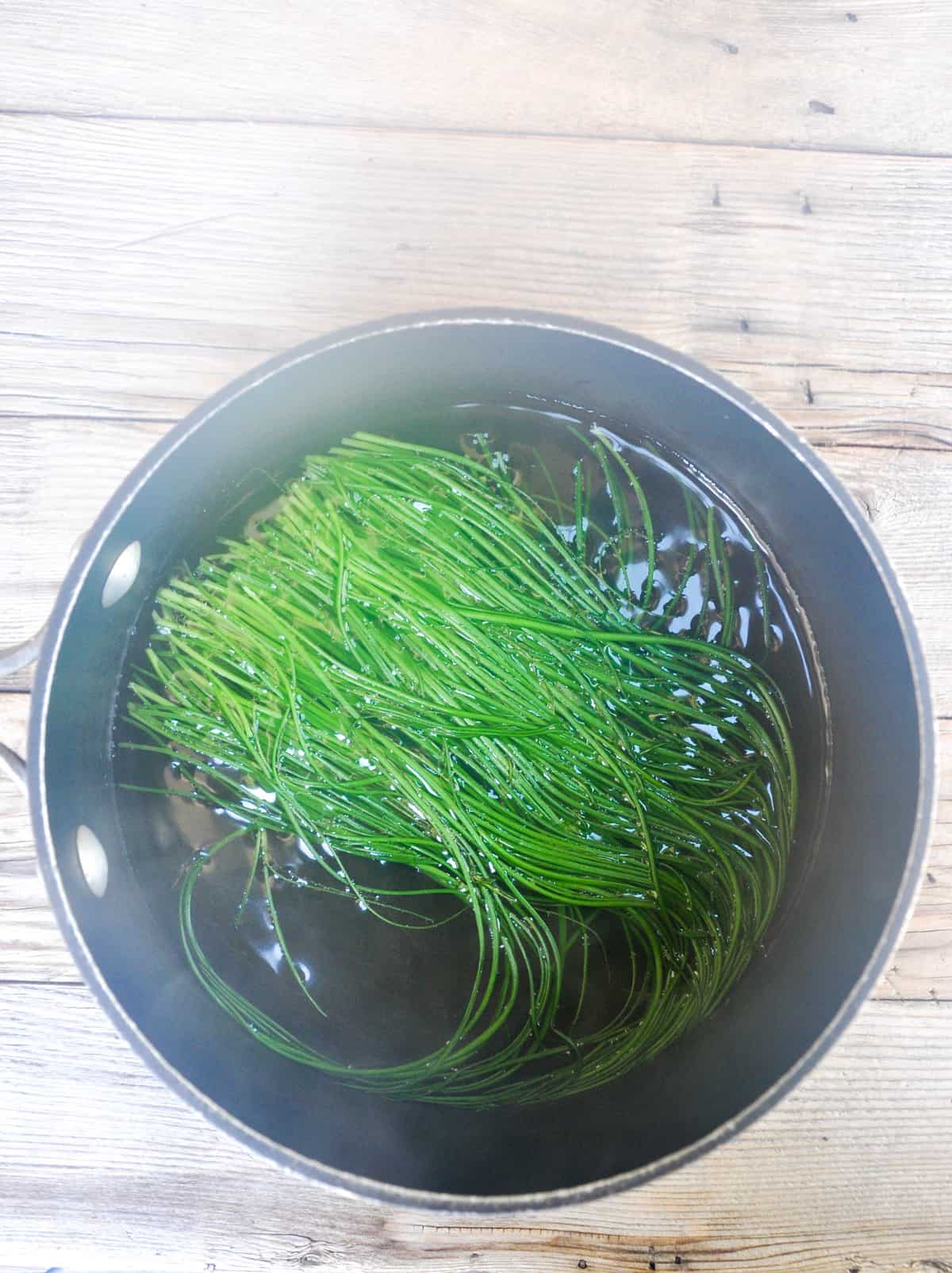 Heat a pot with boiling water and quickly blanch the chives for about 10 seconds, until bright green.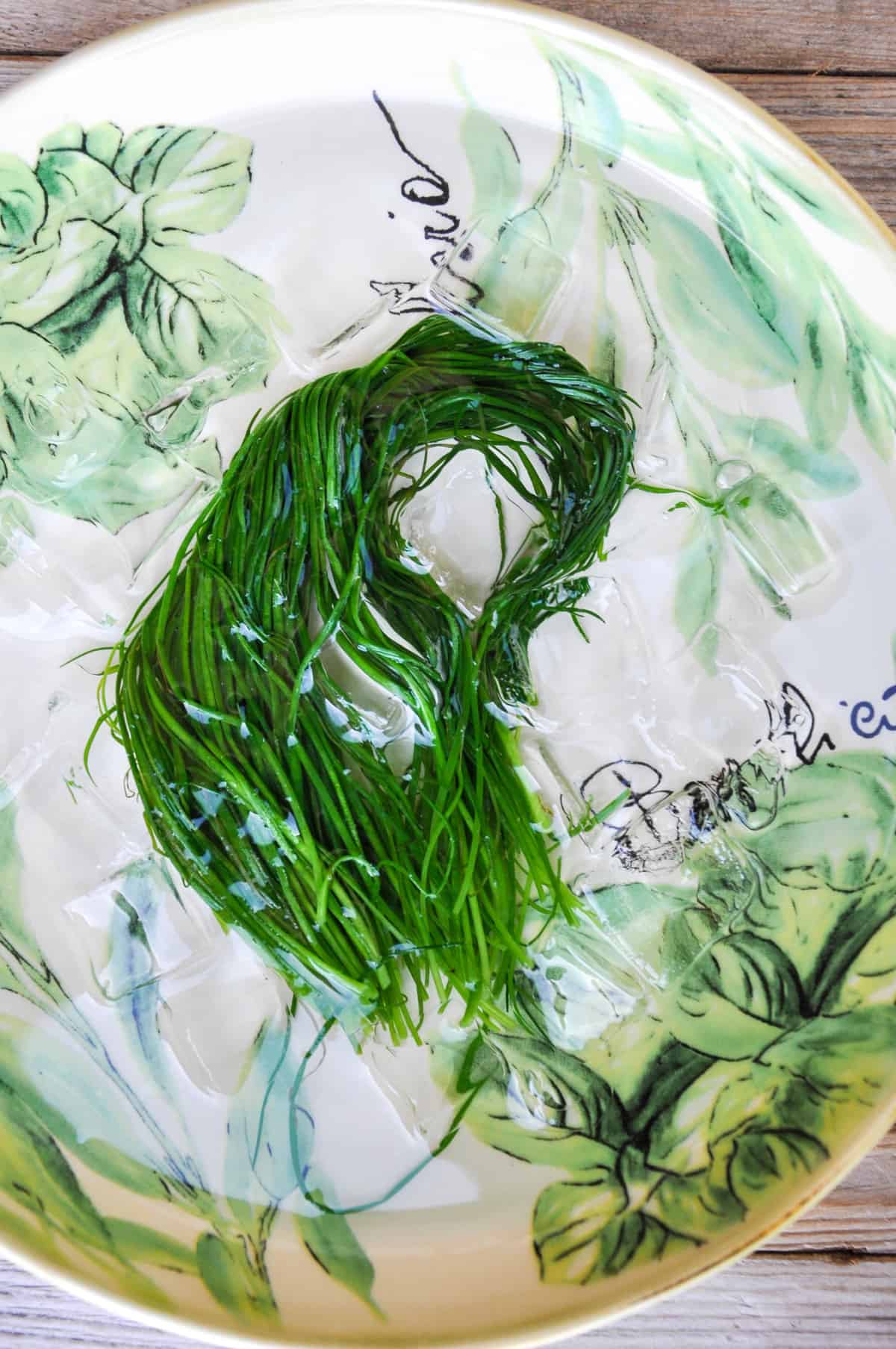 Immerse them straight into ice cold water to stop the cooking…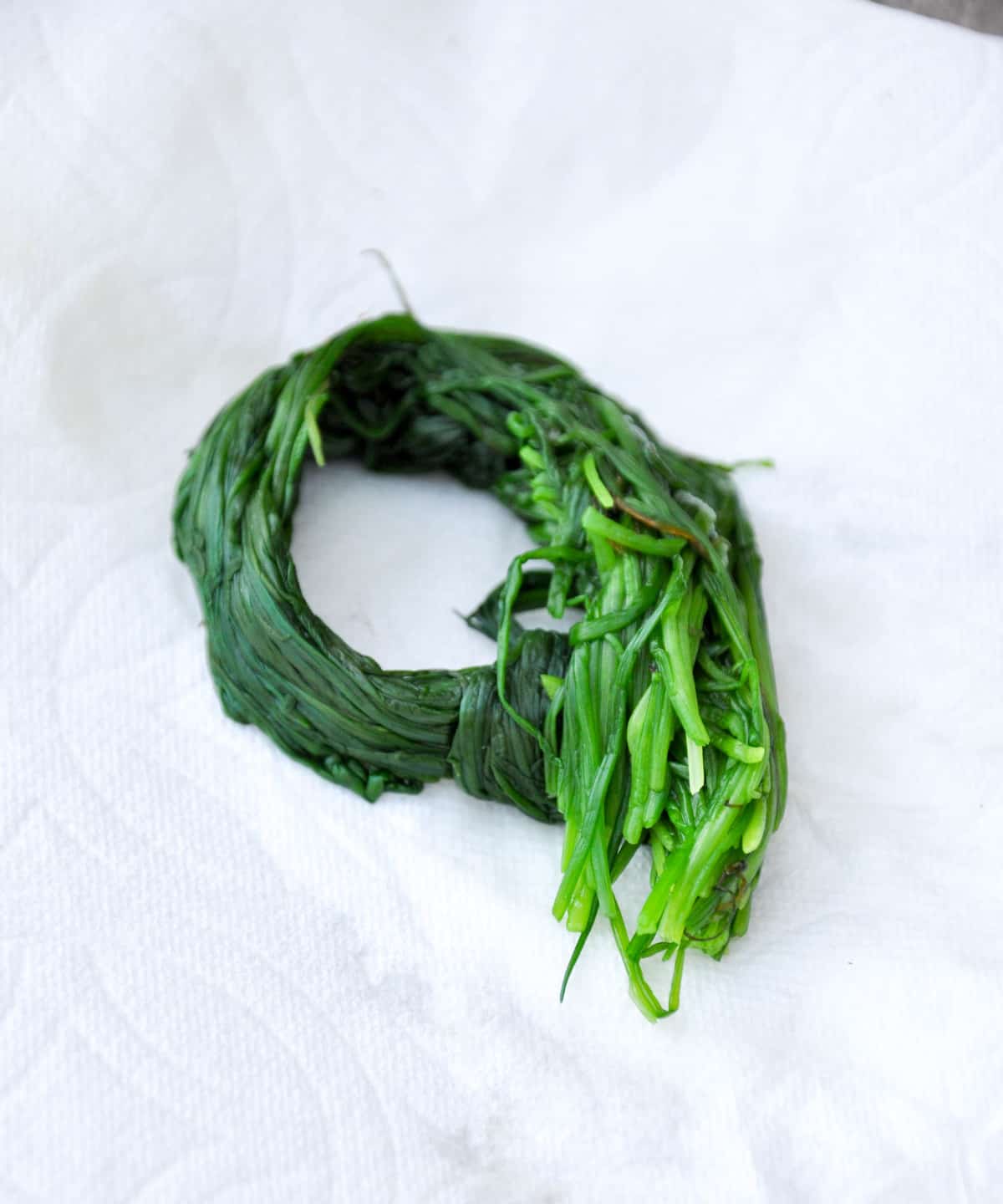 Allow the chives to drain on a paper towel and press out any excess water.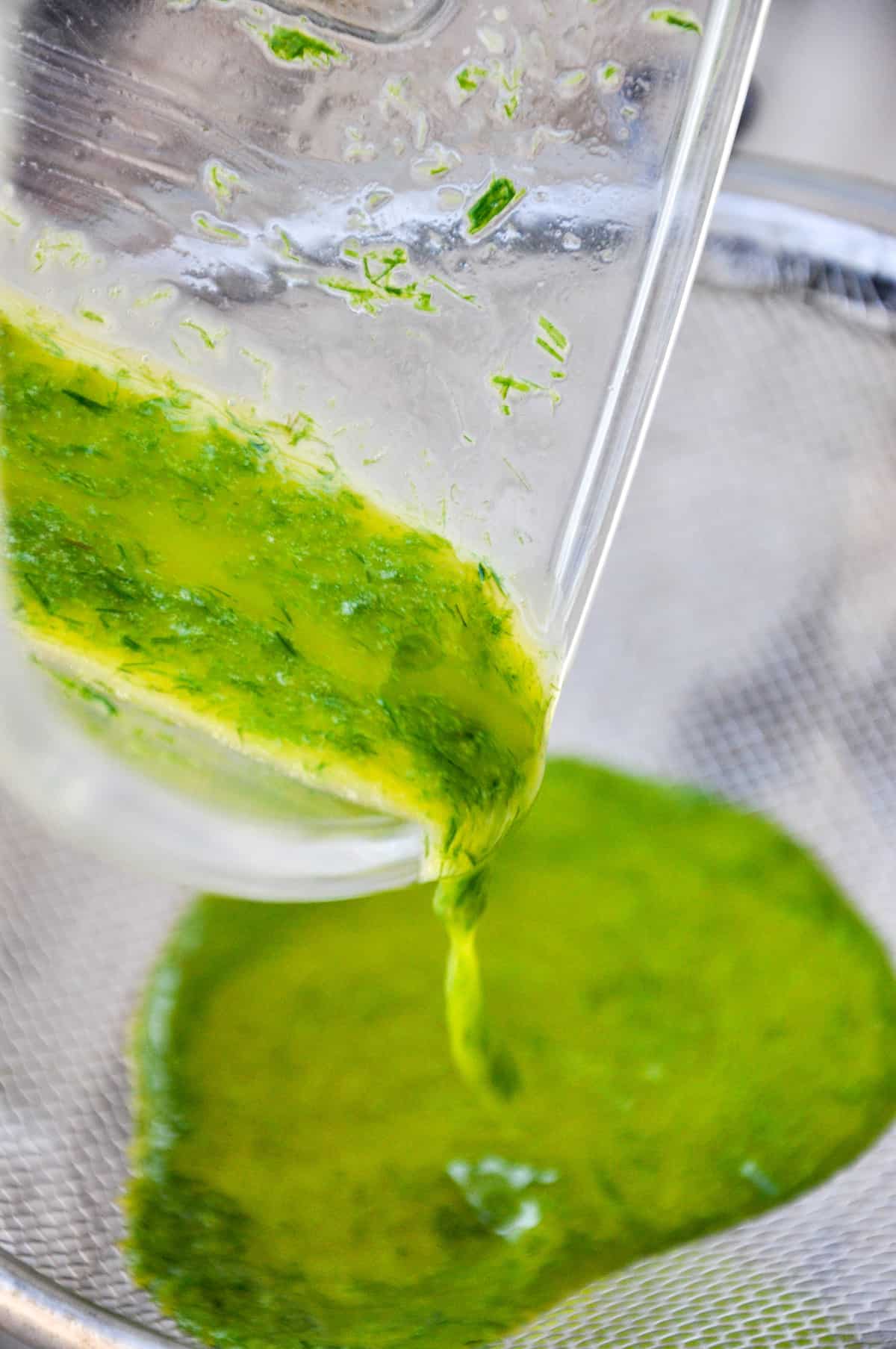 Add the chives and half the oil in a blender. Blend for a few minutes. Pour in the remaining oil and blend for 4 minutes. Strain through a fine mesh strainer.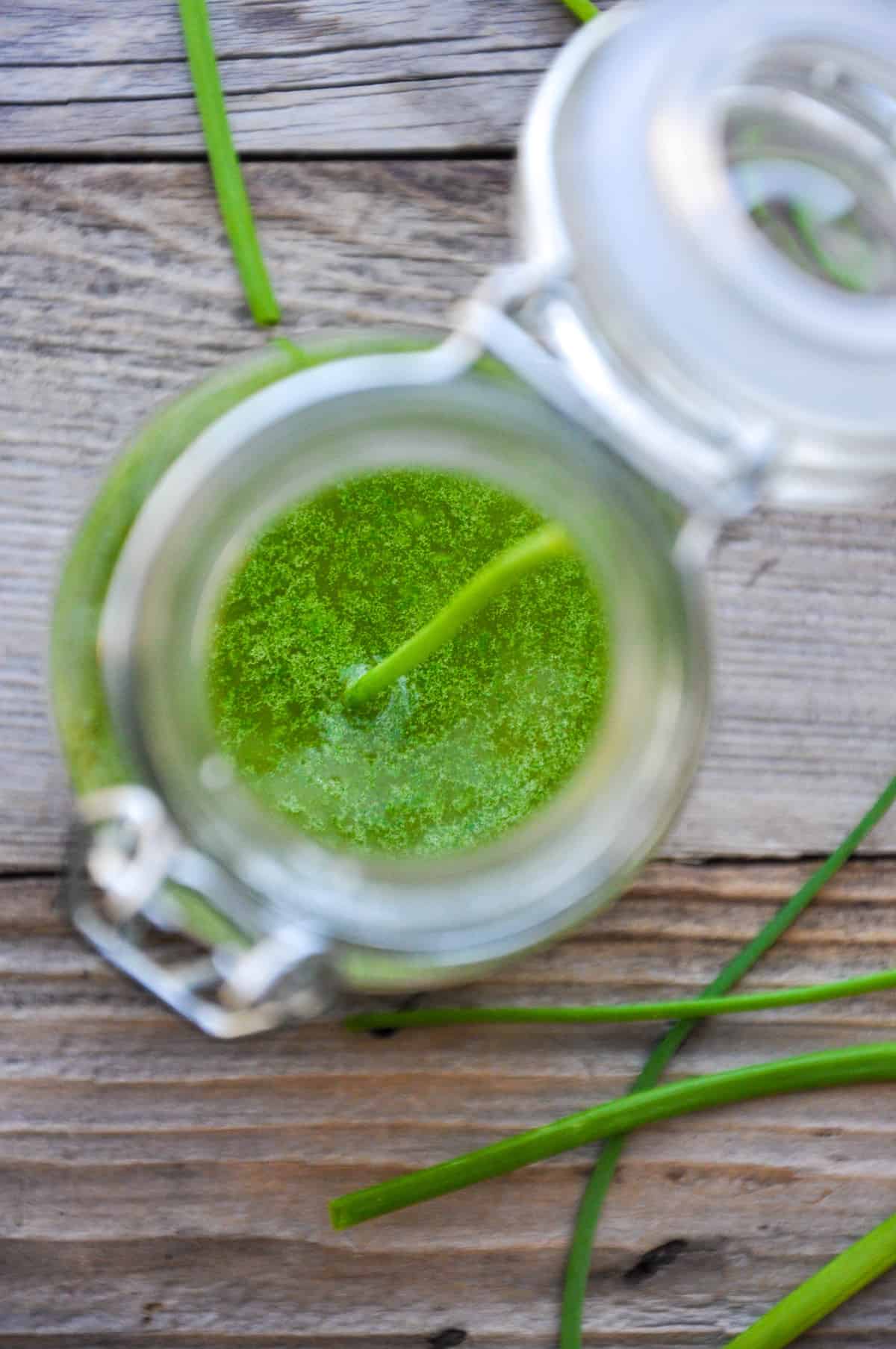 Keep stored in an airtight container for a week in the fridge, but I doubt it lasts that long!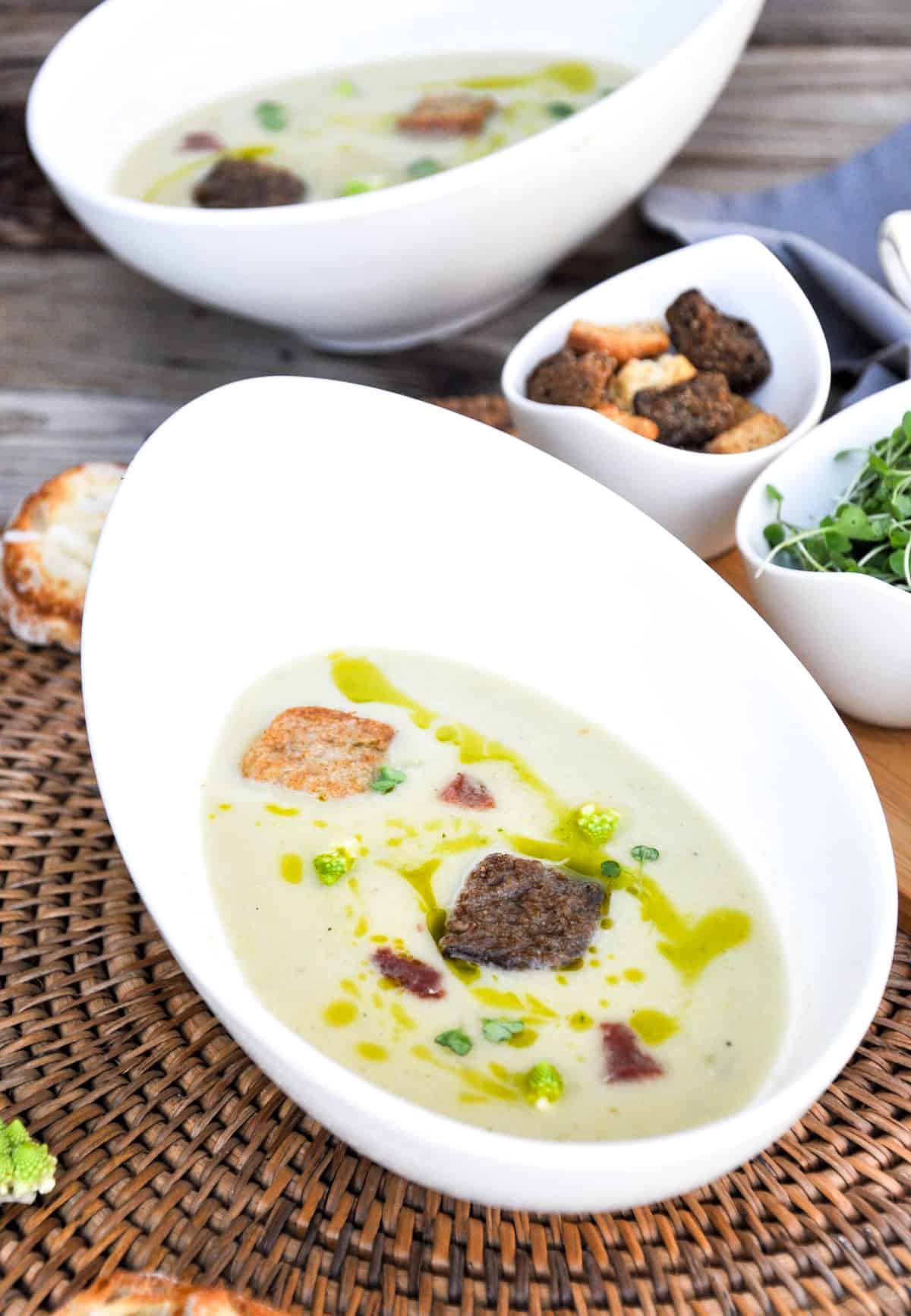 I garnished our Creamy Romanesco Soup with it and that took this soup to another level.
Try using Chive Oil on fish, beef, and of course, it's fabulous for dipping your French bread.
Here is the recipe for ya…
Chive Oil
Ingredients
1-2 bunches chives
1/2 cup extra light or light olive oil, or canola or grapeseed oil
Instructions
Heat a pot of water to boiling and add the chives for 10 seconds.

Remove and plunge into an ice cold water bath.

Drain and press all the water out of the chives.

Put the chives and half the oil in a blender. Blend on high a few minutes. Slowly pour in the rest of the oil while the blender is running. Blend for four minutes.

Strain mixture through a fine sieve or strainer lined with a coffee filter.

Store in fridge for up to a week.