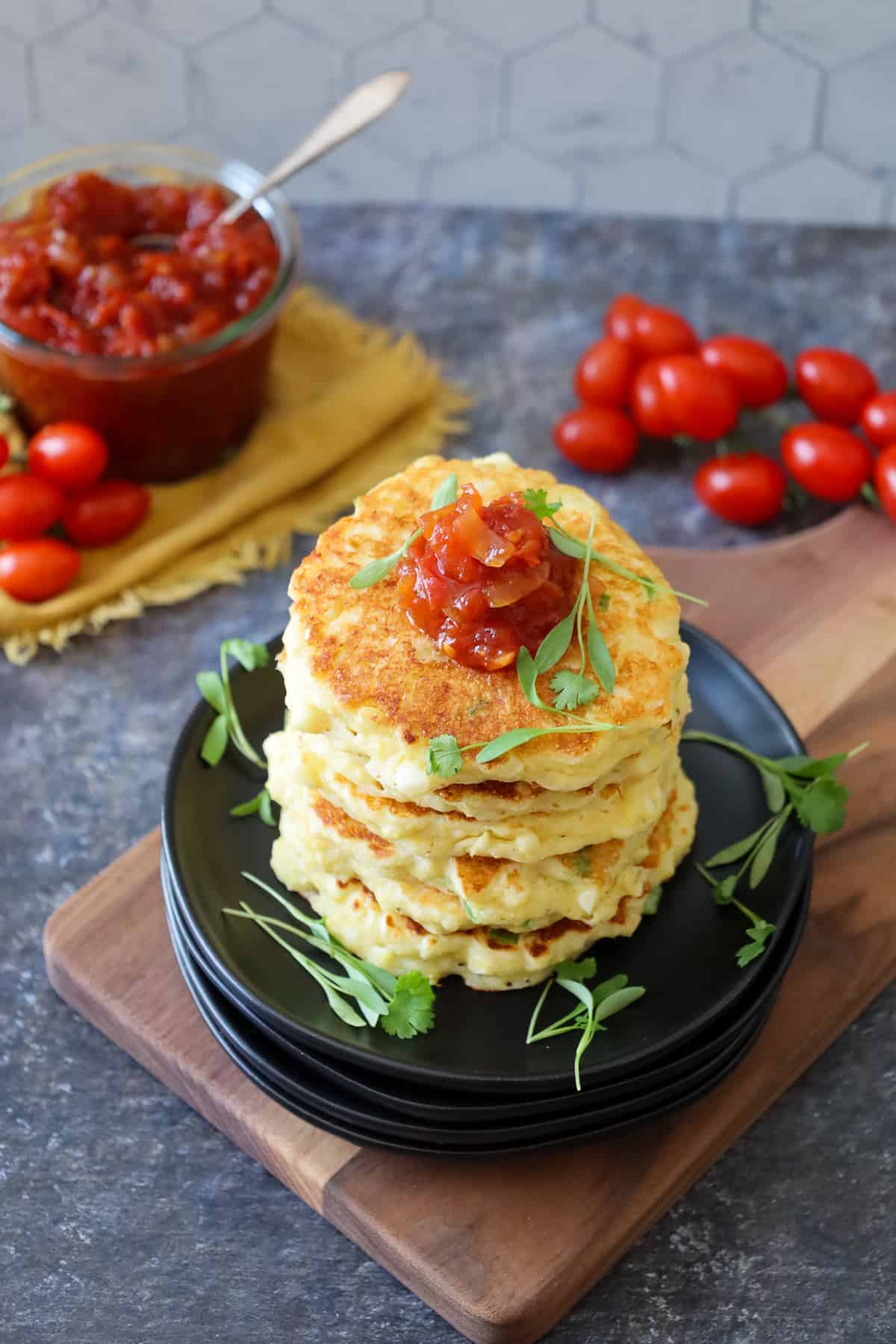 CA GROWN Blog
Discover. Learn. Connect.
Sweet Corn Fritters with Tomato Jam: Alison from A Girl Defloured
August 17, 2021
Eat the Season!
Sign Up For Weekly Recipes
« Back to Recipes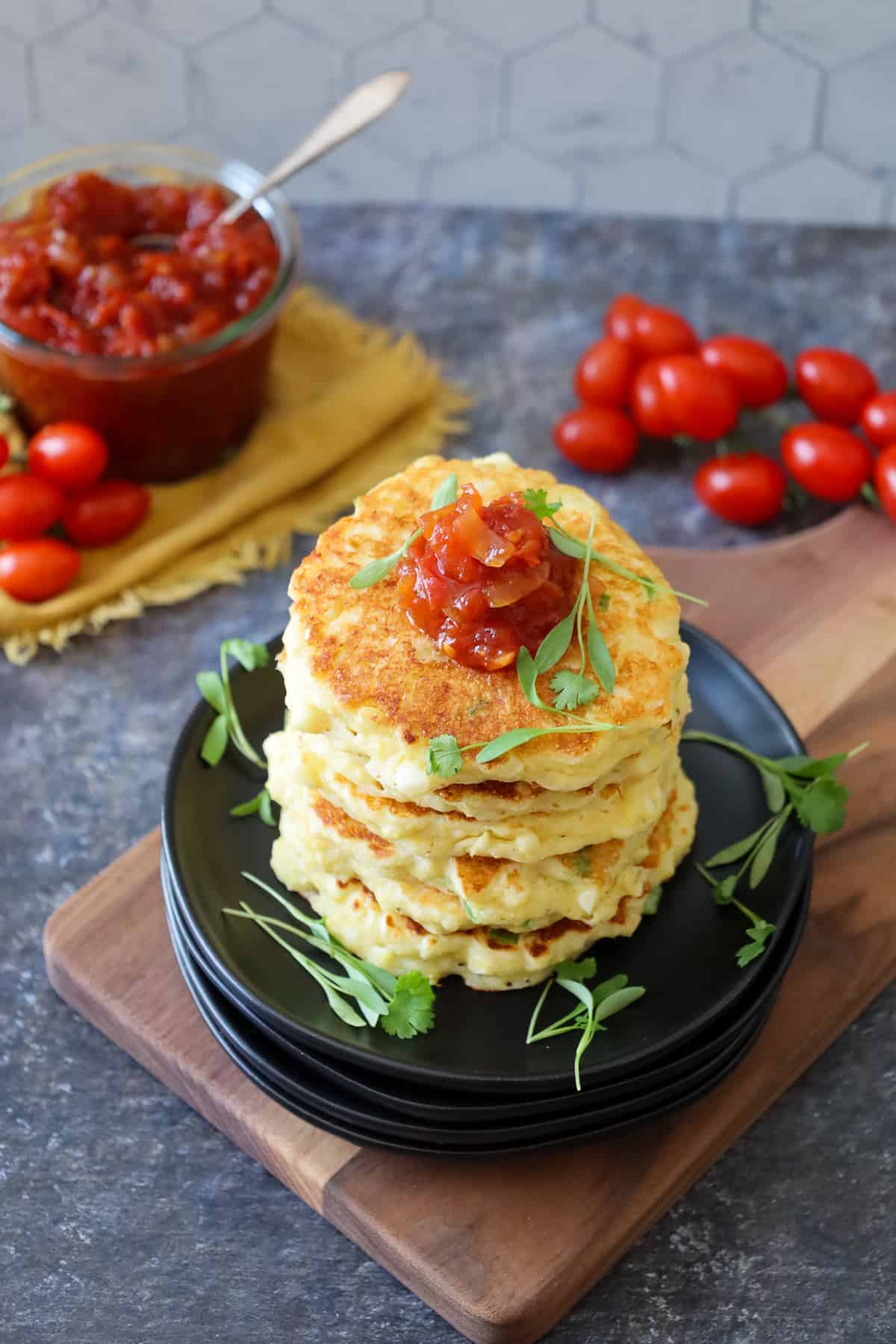 Sweet Corn Fritters with Tomato Jam: Alison from A Girl Defloured
You'll love these delicious corn fritters from our friend Alison at A Girl Defloured. Best made when California Sweet Corn is at its peak, we think they're the perfect addition to your summer cookouts. They are light, cheesy and tender, with a bit of heat from chopped jalapeno peppers. We think they are great on their own, but we highly recommend topping these sweet corn fritters with tomato jam.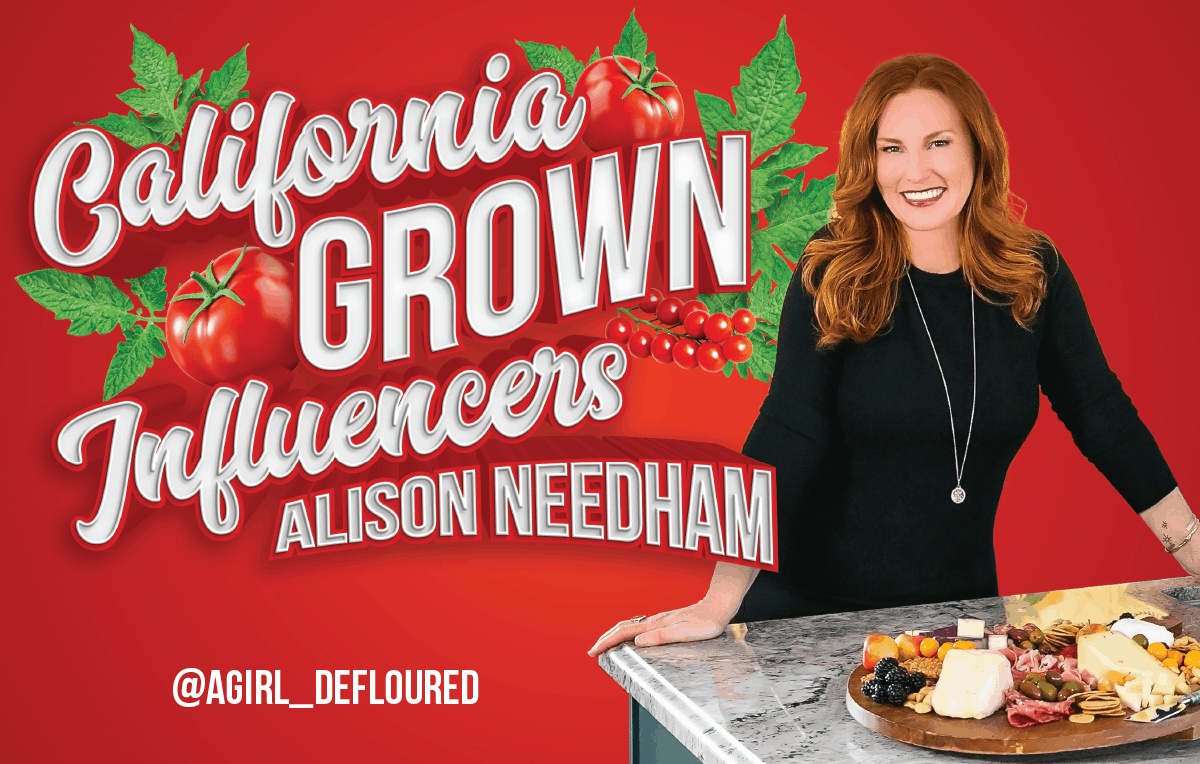 From Alison:
I have a special affinity for all things California Grown. I too am California grown, raised in central California in a small town called Oakdale (AKA Cowboy Capital of the World). Many of my friends and classmates were from farming families; of my two best friends growing up, one was a "4-H kid" and the other lived on a walnut ranch. Our neighborhood surrounded by almond orchards, my first playground. My first job was selling apples and working in the bakery at an apple ranch.
Supporting local dairies, ranches and farms was always a priority for my parents; they filled our freezers with locker lambs, beef, and pork from nearby ranches. In fact, those values carried on with me, and we "shopped local" when feeding our own family. Our kids especially loved the free samples of peaches, apples, and strawberries at the farmers markets!
These days, we still make our weekly pilgrimage to the farmers market. And, we always make sure to look for the CAGROWN label when shopping at the supermarkets. It is so important to support farmers and farm workers in our great state. They are our family, neighbors and friends who work so hard to provide the most beautiful, nourishing, year-round goodness to all of us in California and around the world!
Try some of Alison's other recipes
Here are a few more of Alison's recipes that feature California Grown goodness. Scroll to the bottom for her Sweet Corn Fritters with Tomato Jam Recipe.
The heart of Alison's home is definitely the kitchen; It's where her three kids hang and chat, it's where the dance party happens each Friday night. And it's where she gets to do her favorite thing in the world – feed people. She has been a recipe developer for nearly two decades and been featured by Disney, Family Fun, People Magazine, GFF Magazine and others. Alison pivoted to developing gluten-free recipes that she shares on her blog, A Girl Defloured after she was diagnosed with celiac disease ten years ago.