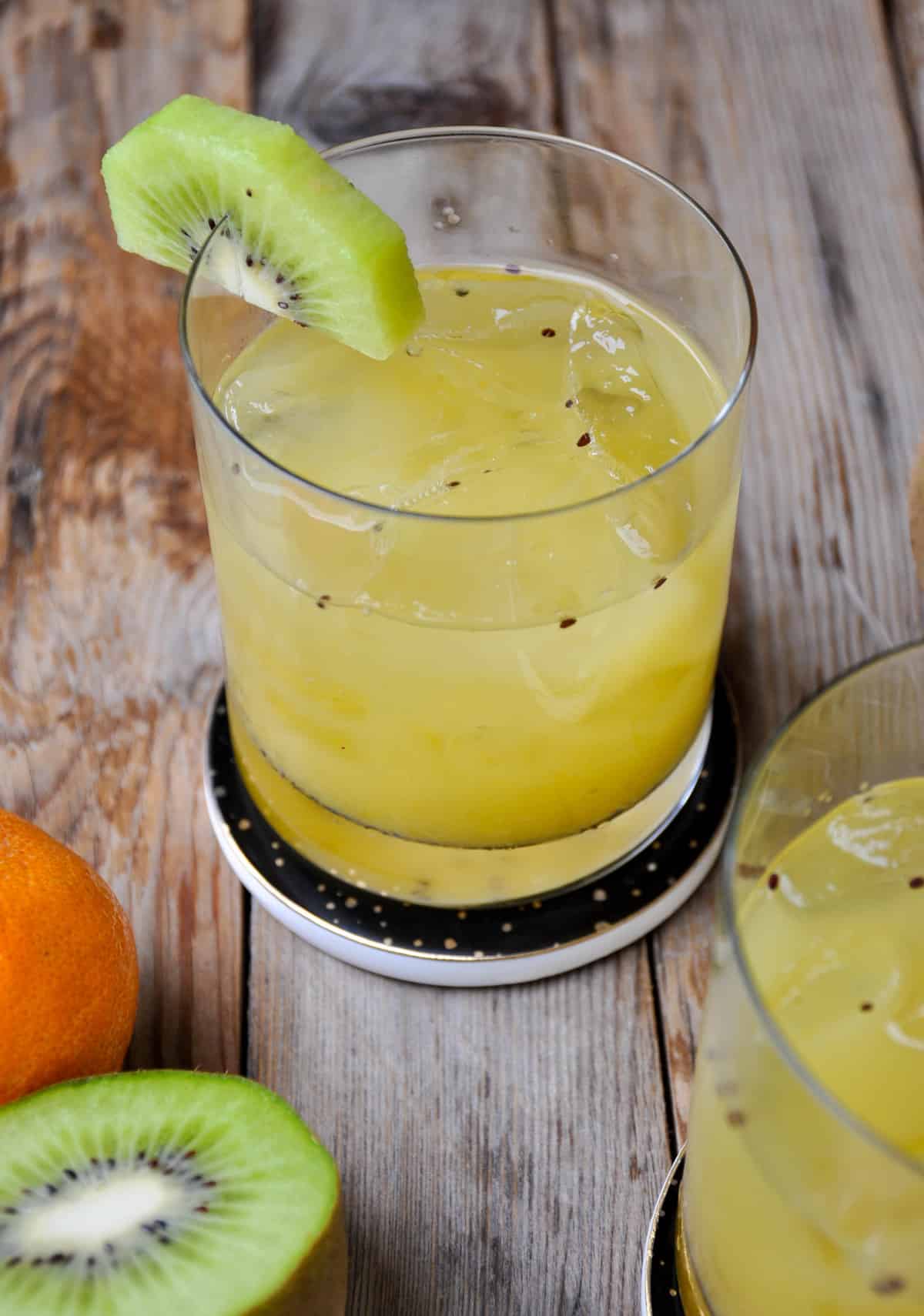 CA GROWN Blog
Discover. Learn. Connect.
Kiwi Tangerine Bourbon Smash
November 20, 2017
Eat the Season!
Sign Up For Weekly Recipes
« Back to Recipes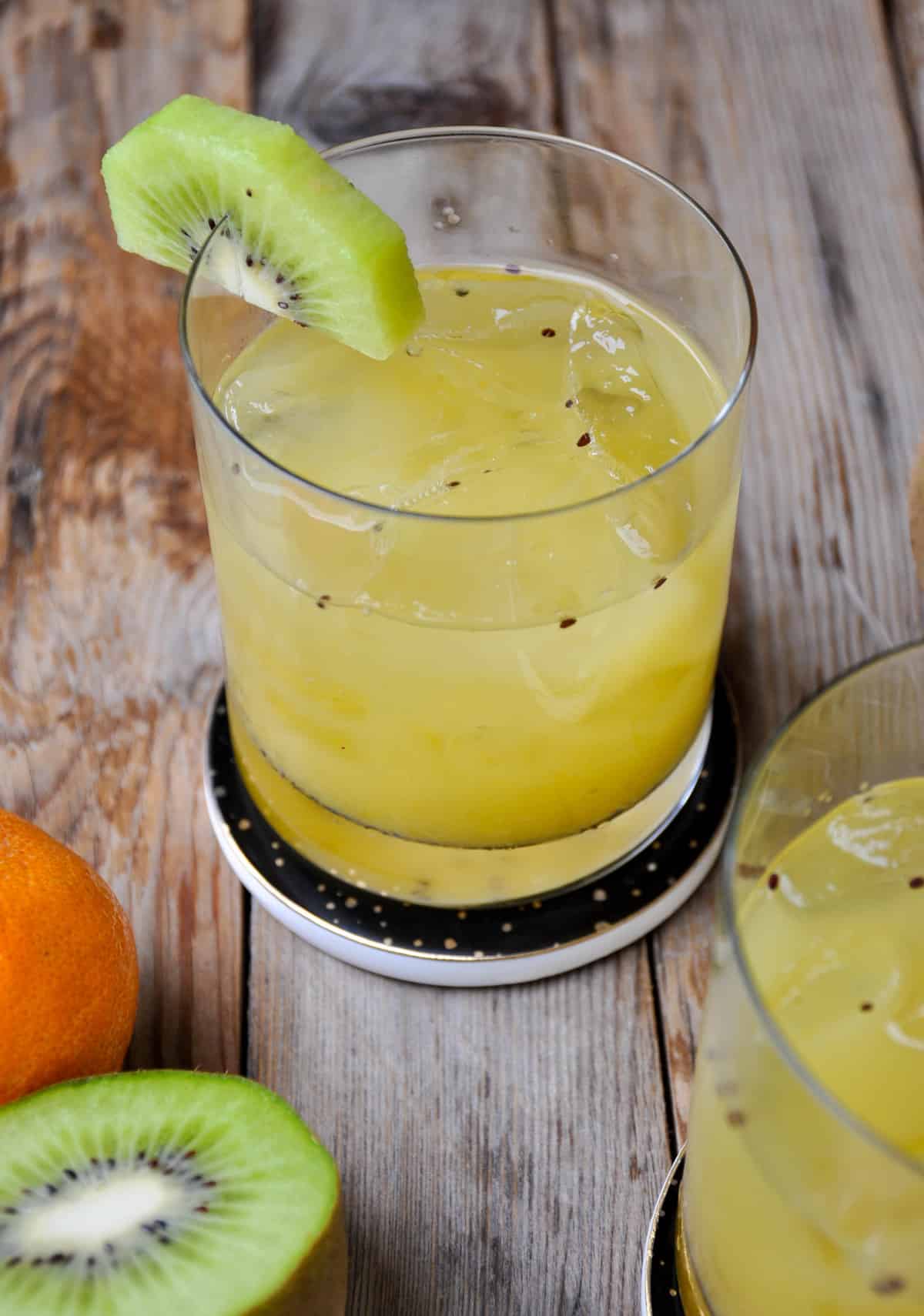 Kiwi Tangerine Bourbon Smash
If you're looking for a fabulous cocktail recipe for all of your Thanksgiving guests then look no further because I've got you covered! Using fresh, seasonal fruits we create a harmonious libation using only 4 ingredients. So even though this may look like a fussy drink, it doesn't take much elbow grease to present a cocktail your guests won't soon forget!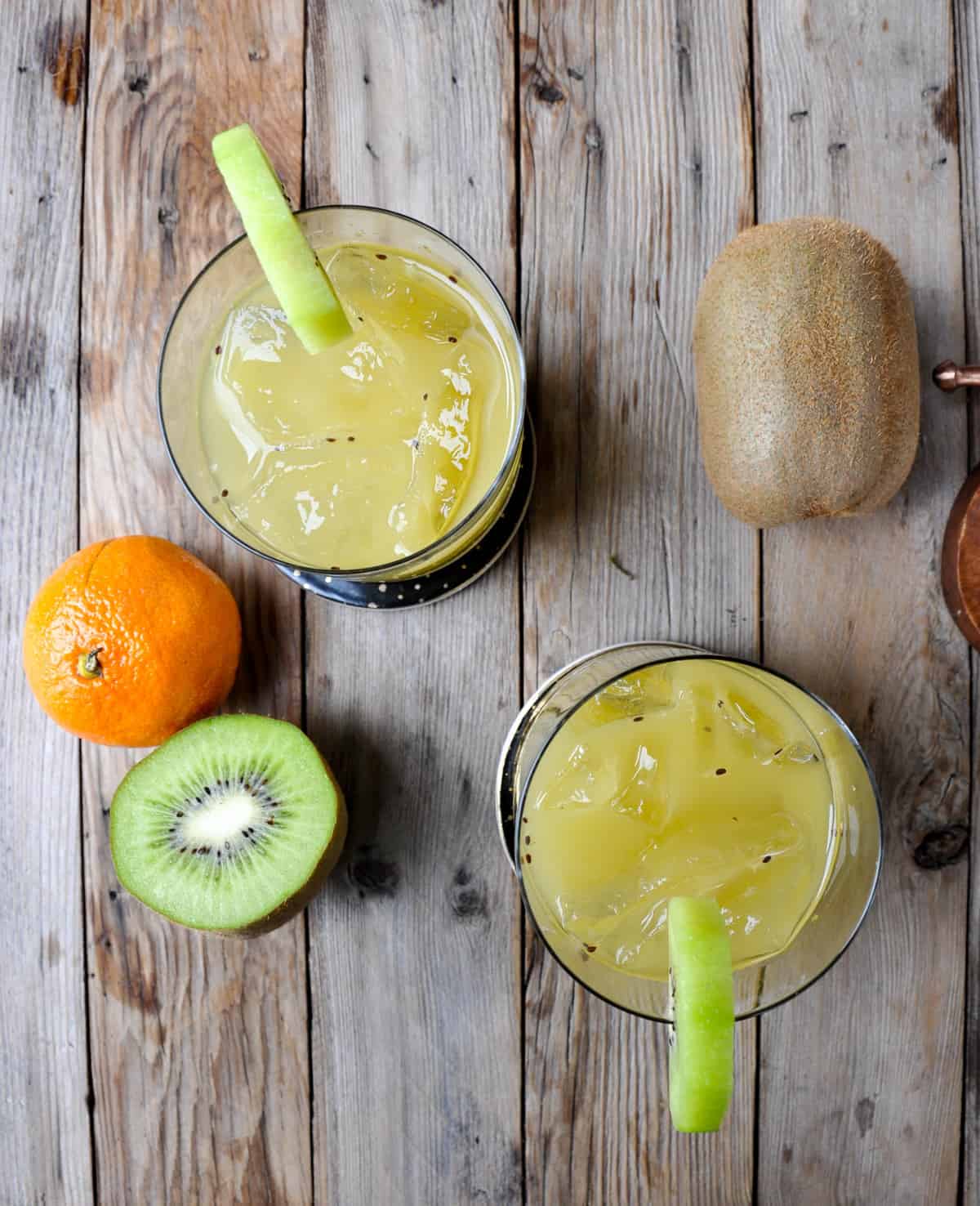 The simple ingredients list combines tart kiwi, sweet tangerines, classic bourbon and simple syrup. The result is a mellow and refreshing cooler that might make you not stop at just one.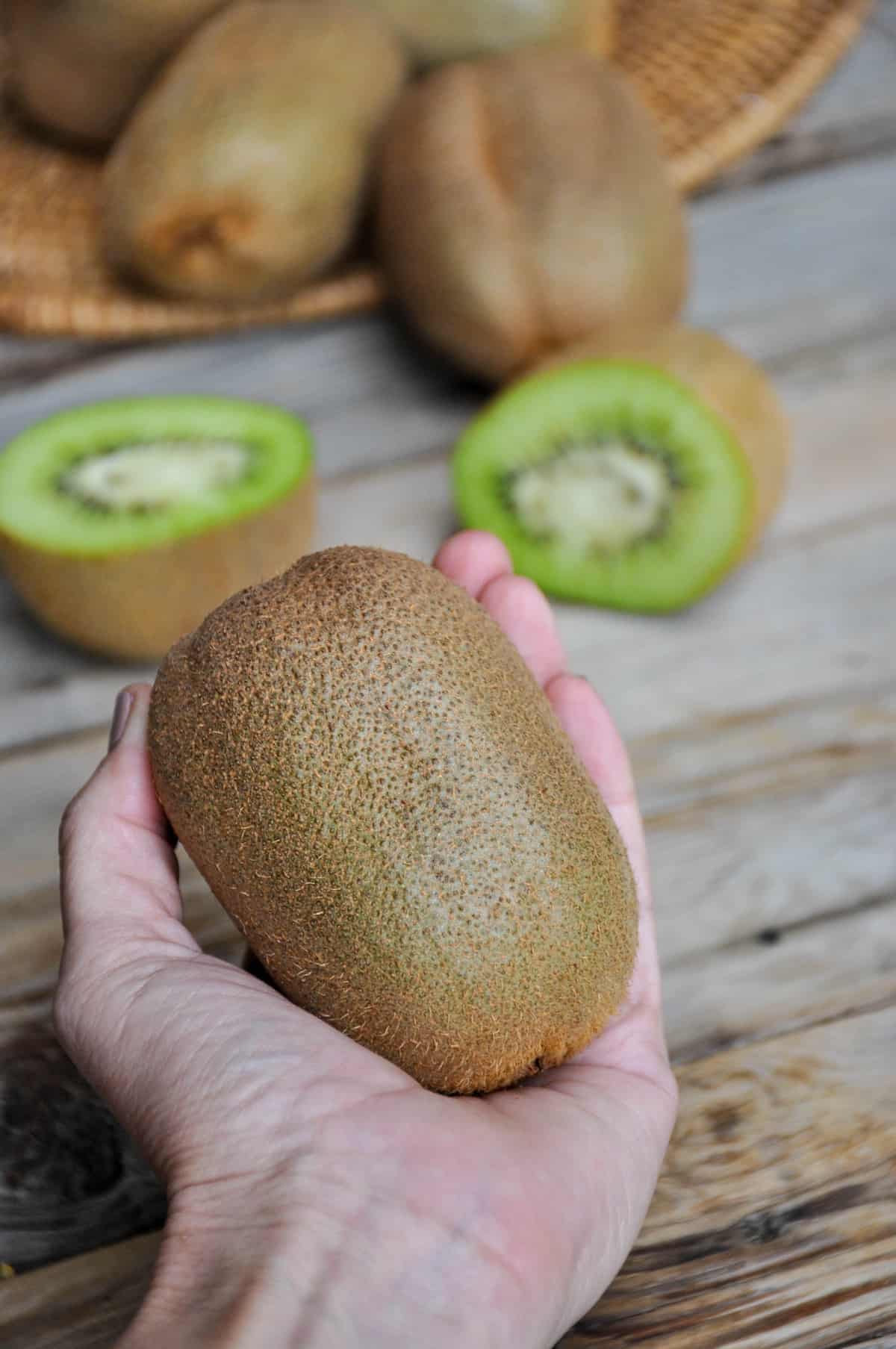 The big (and I mean that literally) secret here is these gigantic kiwis! They are actually called Mega Kiwi and are grown right here in California.
They have more fruity flesh to fuzz ratio! Less peeling and more fruit = Easy prepping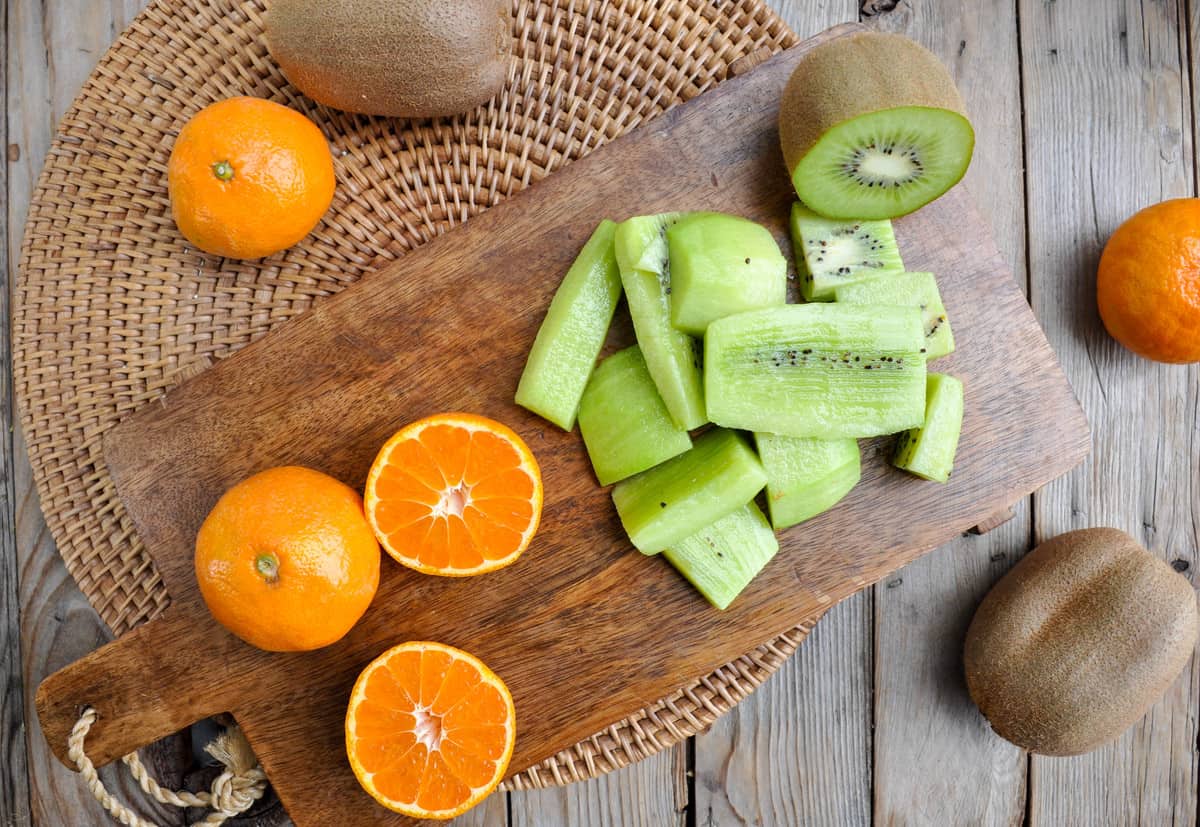 Tangerines are in full swing here in the Golden State and just look at these I got my hands on… juicy, bright and full of sweetness!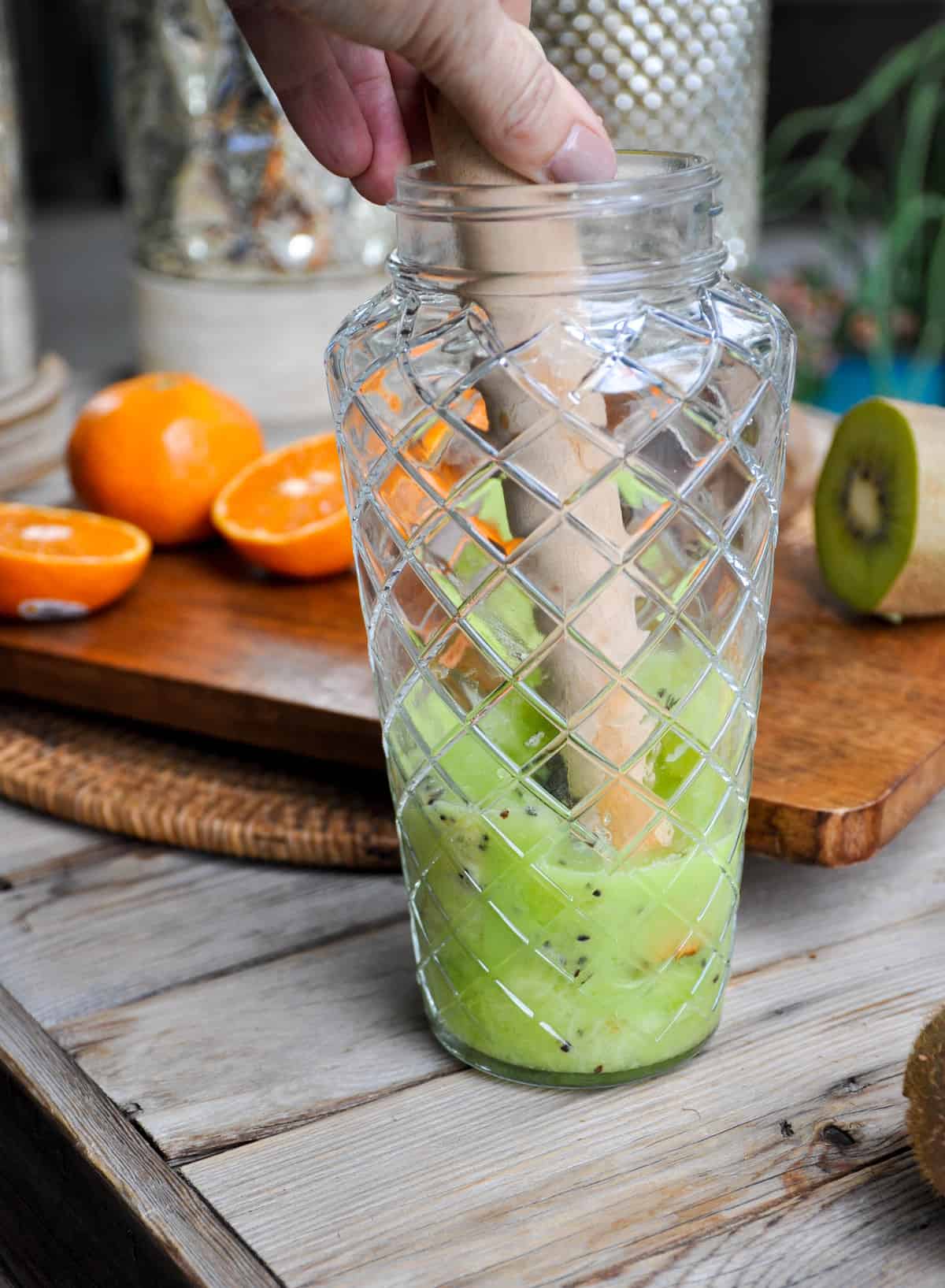 You start by muddling the kiwi in the bottom of a cocktail shaker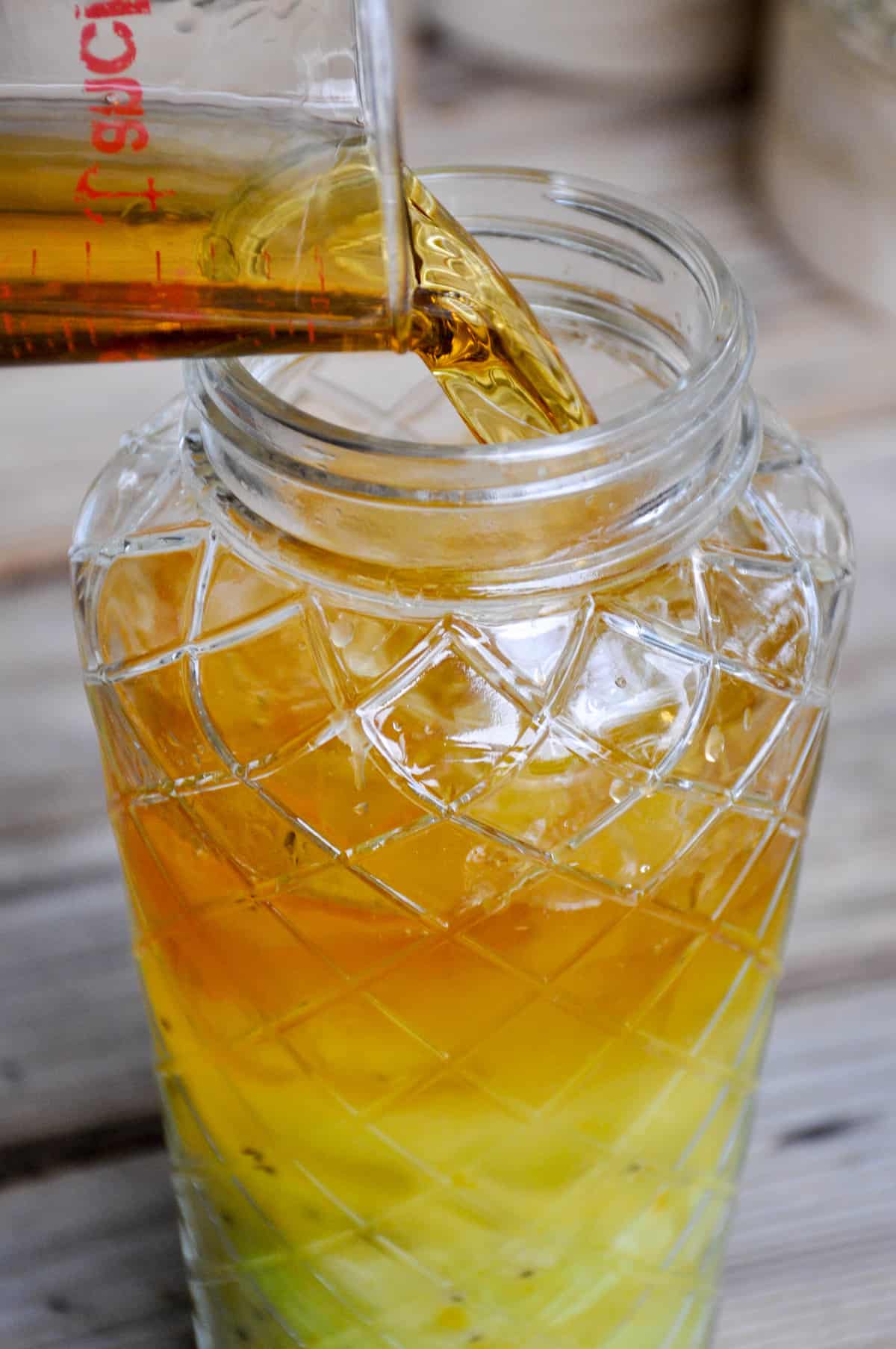 Add the tangerine juice, bourbon, simple syrup, and ice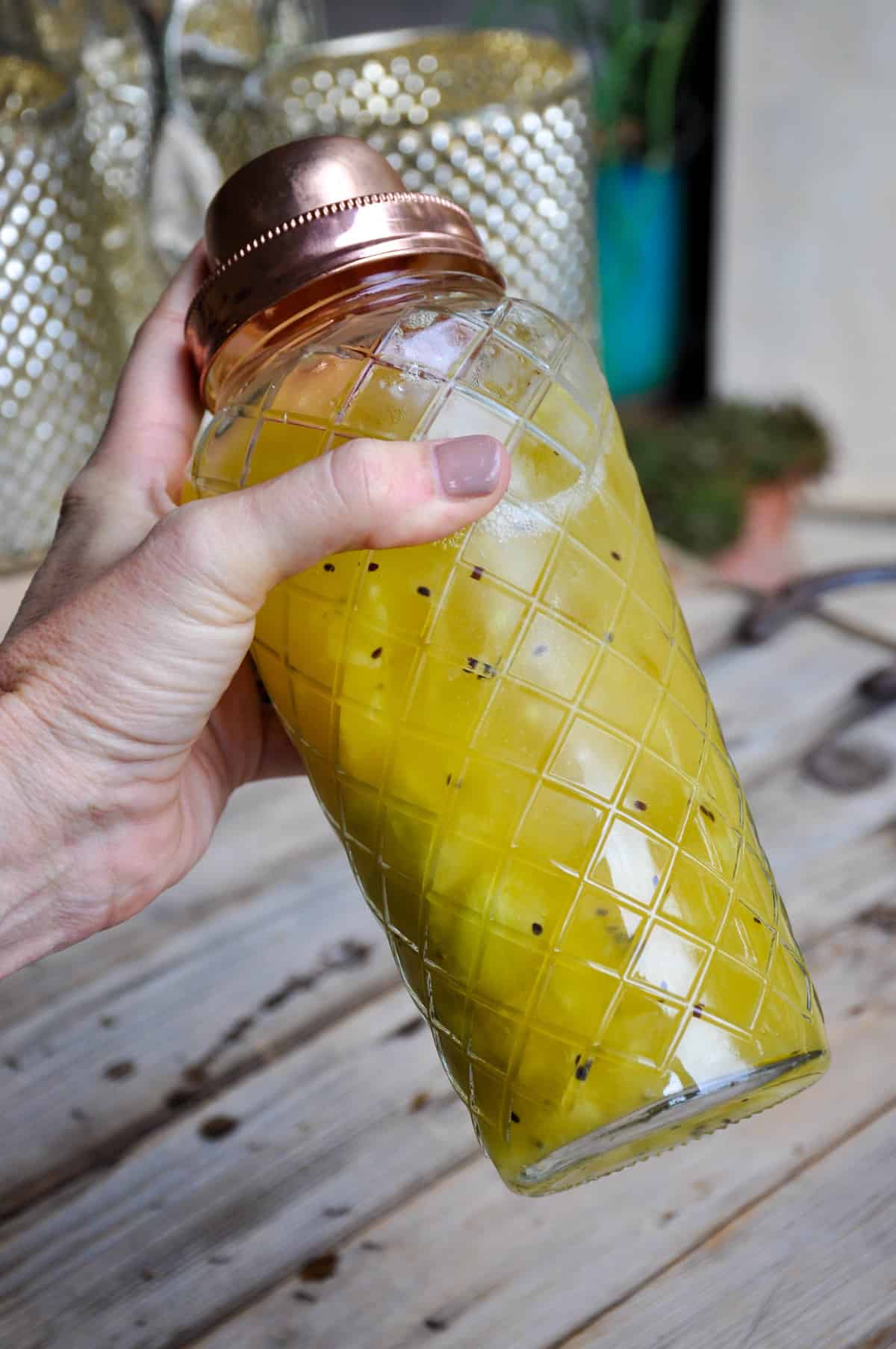 And shake until well mixed.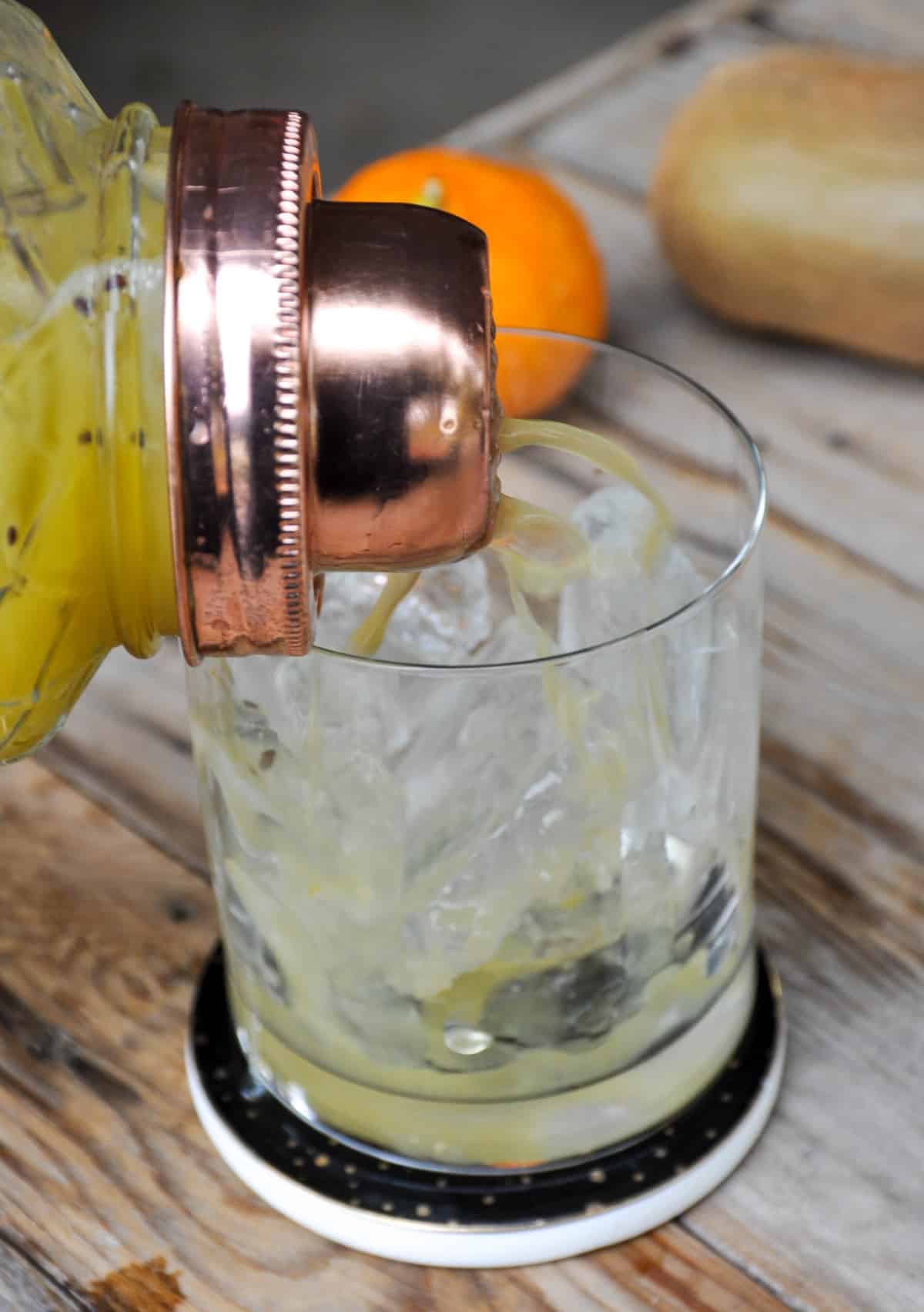 Strain into ice-filled glasses and garnish with a halved kiwi slice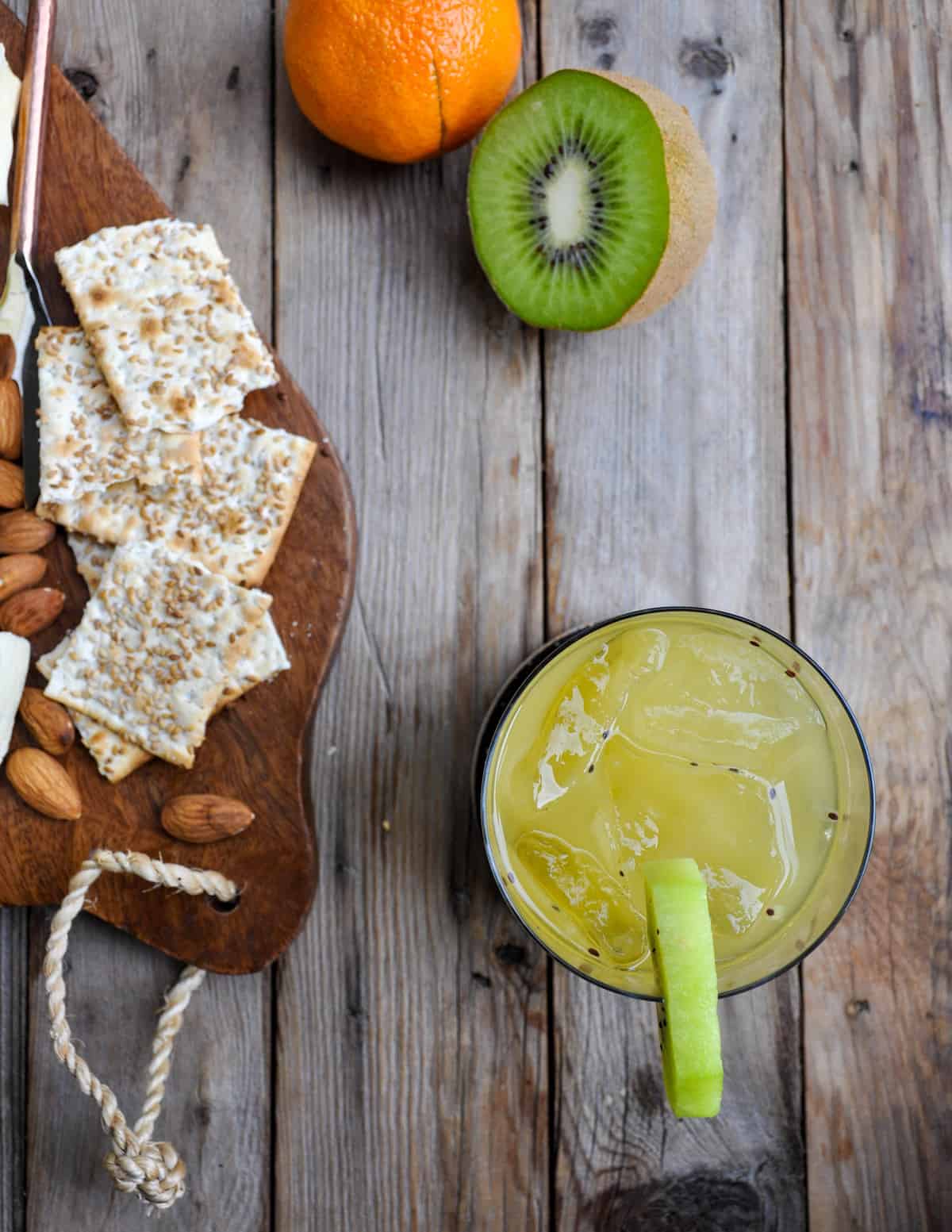 Well, hello gorgeous! Fancy meeting you here…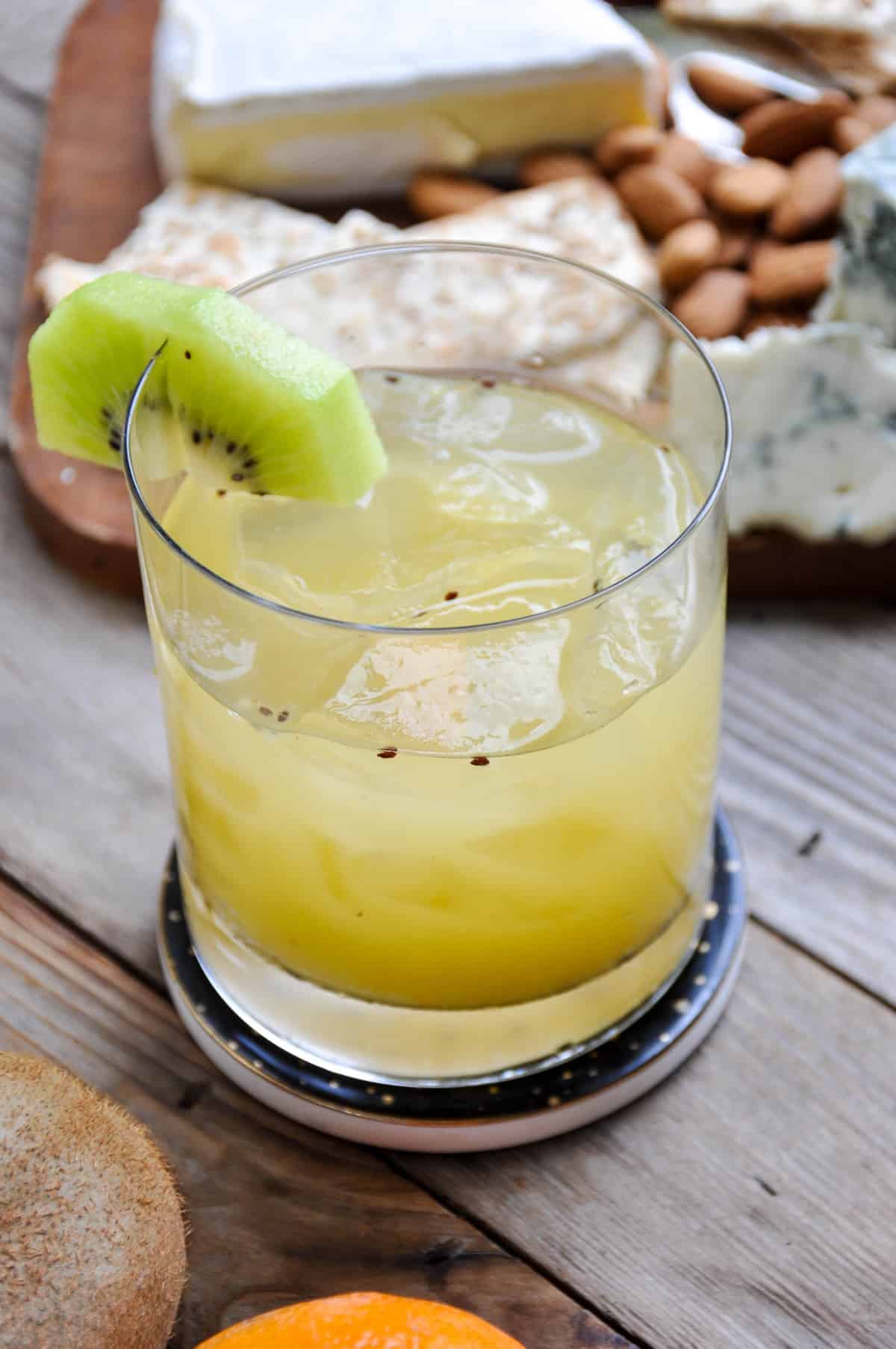 Hope you and your guests love it as much as I do!
Here is the printable recipe for ya…
Kiwi Tangerine Bourbon Smash
2017-11-15 22:22:34
Serves 4
Ingredients
2 mega kiwi, or 4 normal sized kiwi
2 tangerine
5 oz. bourbon
2.5 oz. simple syrup
Ice
Instructions
Remove fuzzy exterior and core of kiwi, slice into chunks. Place in the bottom of a cocktail shaker and muddle (smash) the fruit until pulverized
Cut the tangerines in half and extract all the juice. Add to the cocktail shaker
Add ice to the top of cocktail shaker and add the bourbon and simple syrup
Shake until well mixed and pour over ice-filled glasses
Garnish with a slice of kiwi
California Grown https://californiagrown.org/
Do you love kiwi? And drinks? Try this one out too!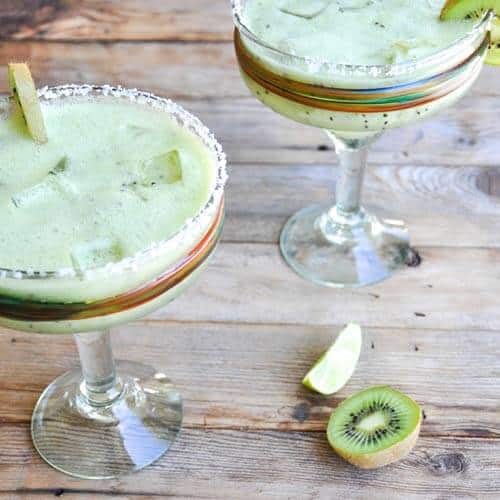 How about something cold and refreshing?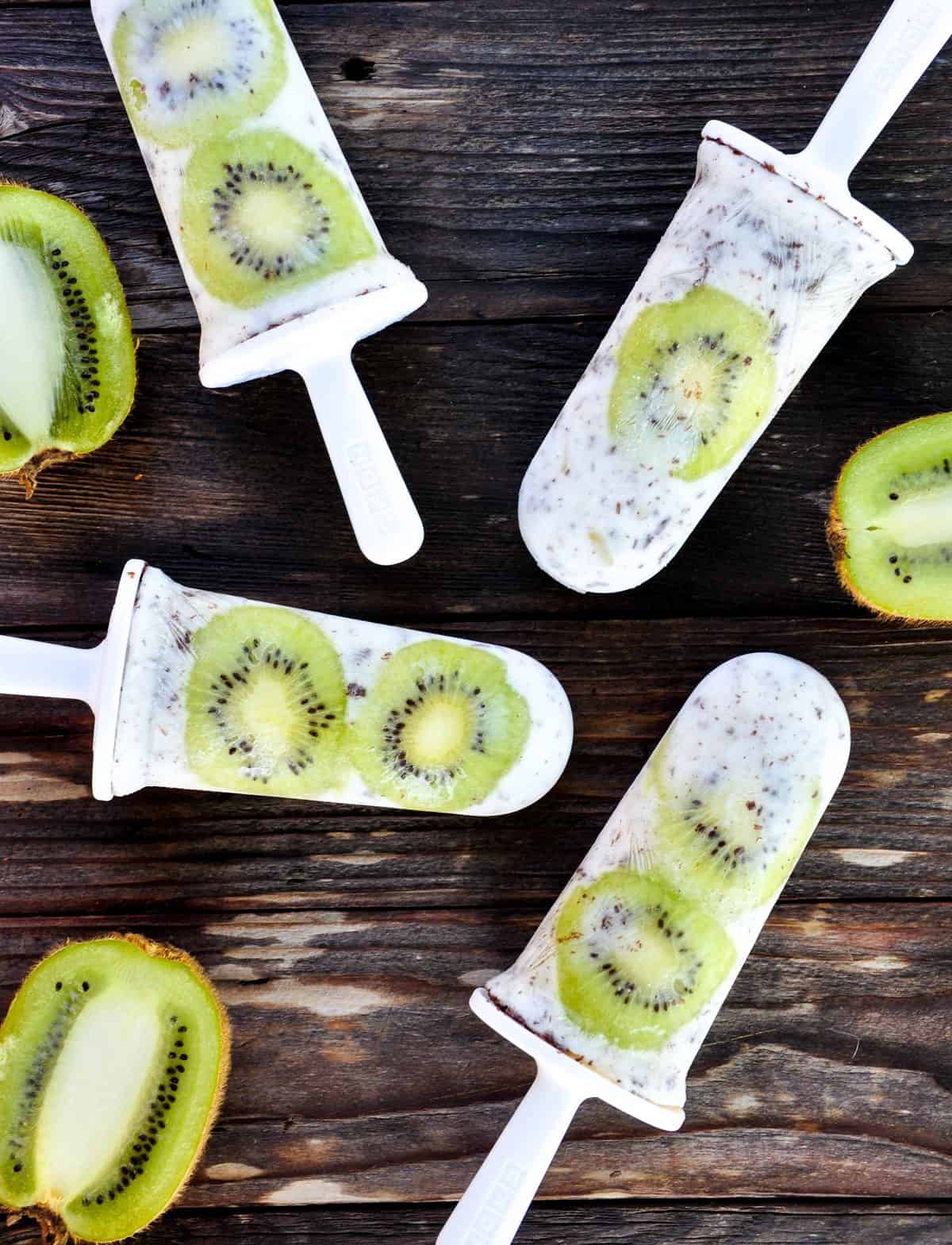 Try these Kiwi Dark Chocolate Yogurt Pops
SaveSave
SaveSaveSaveSaveSaveSave
SaveSave
SaveSave