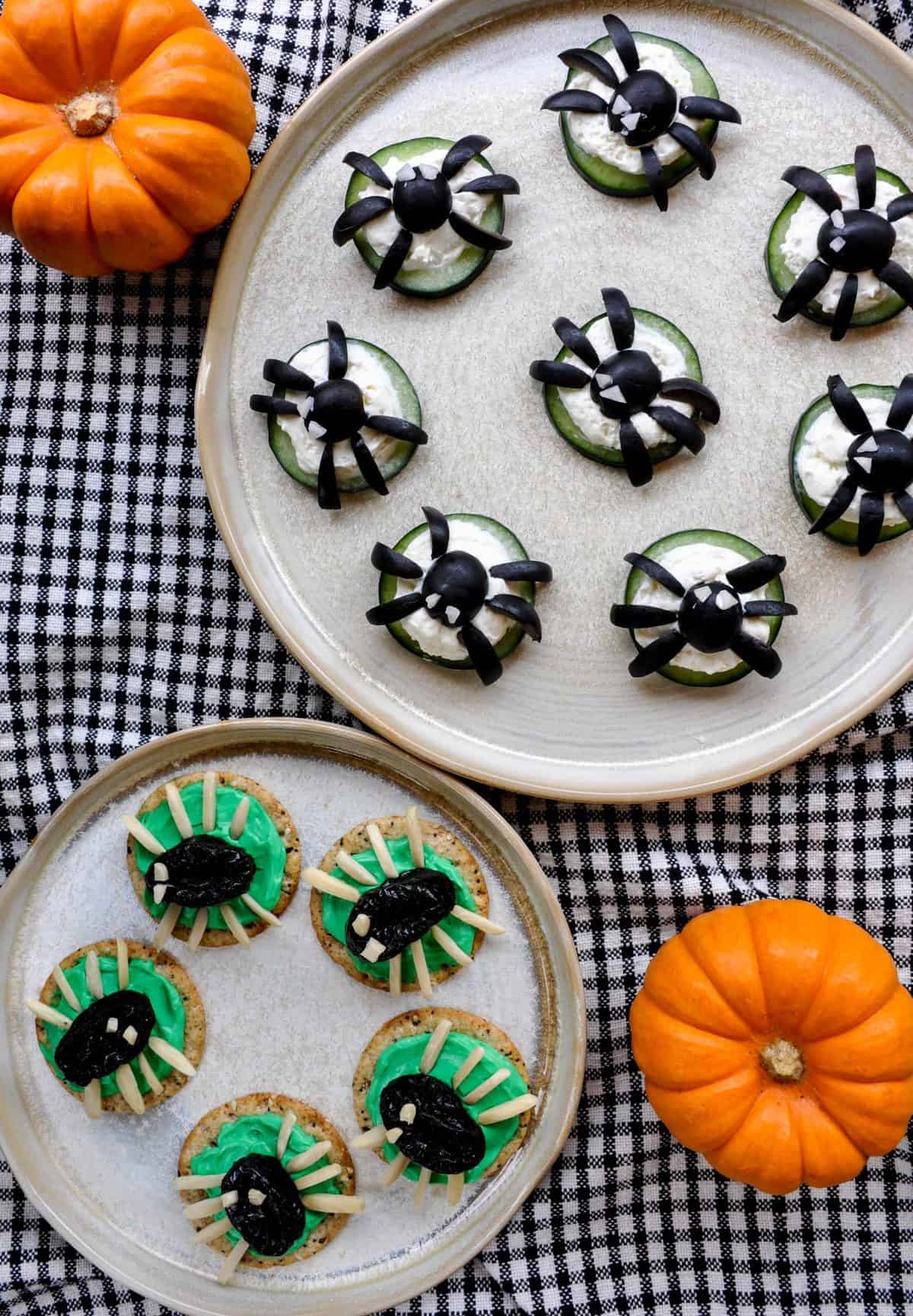 CA GROWN Blog
Discover. Learn. Connect.
Fun Halloween Food Art Ideas
October 14, 2020
Eat the Season!
Sign Up For Weekly Recipes
« Back to Recipes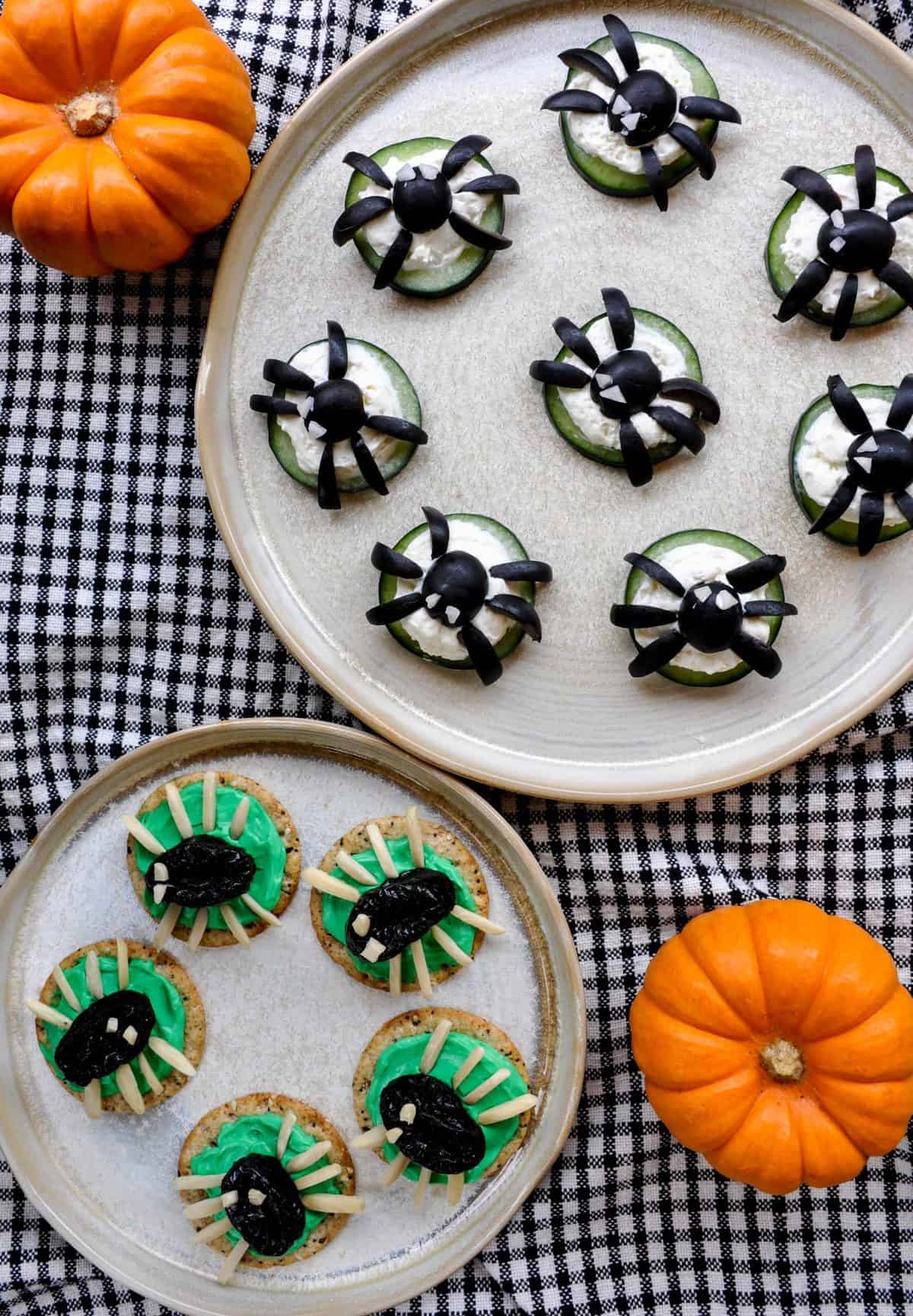 Fun Halloween Food Art Ideas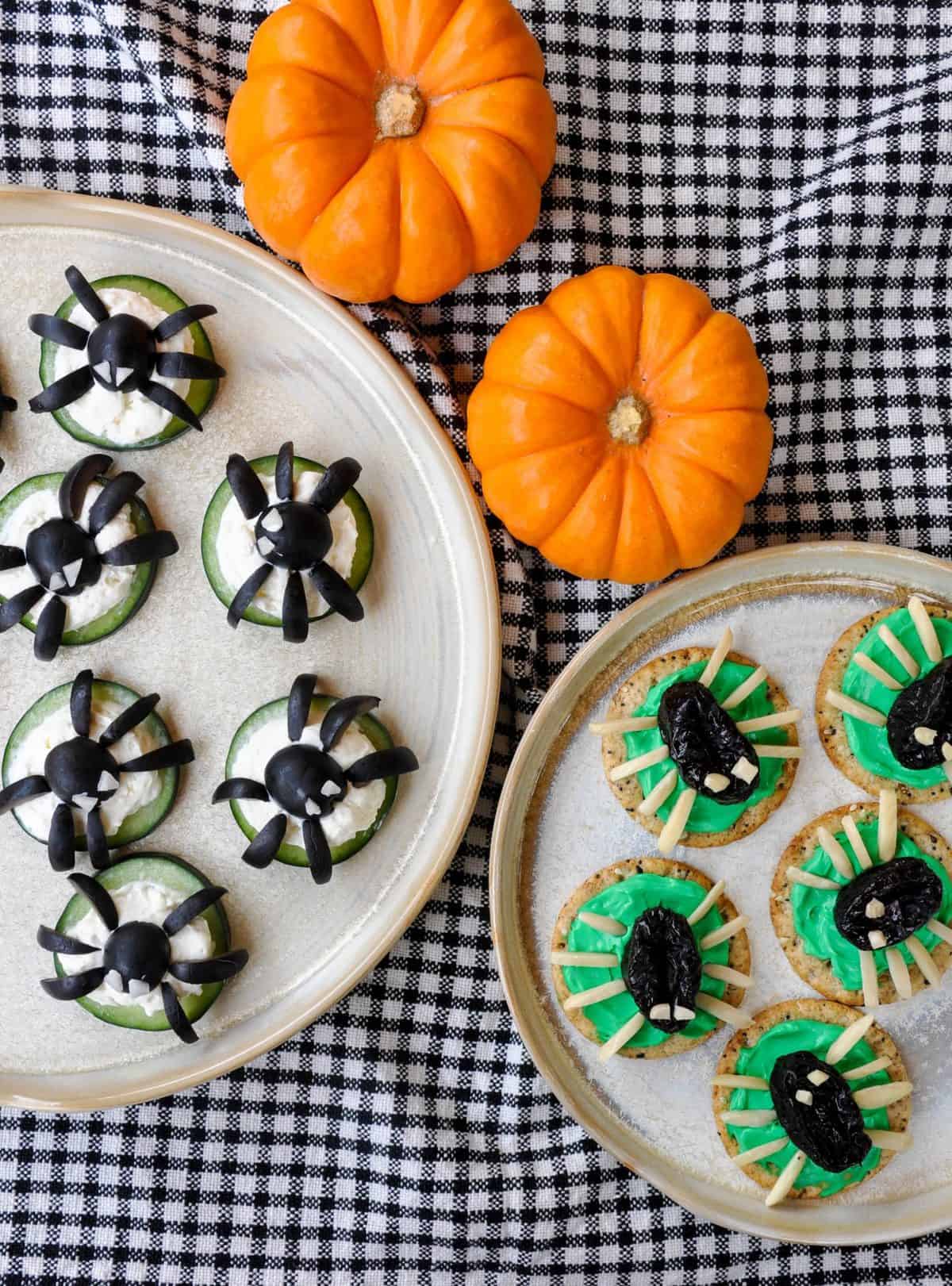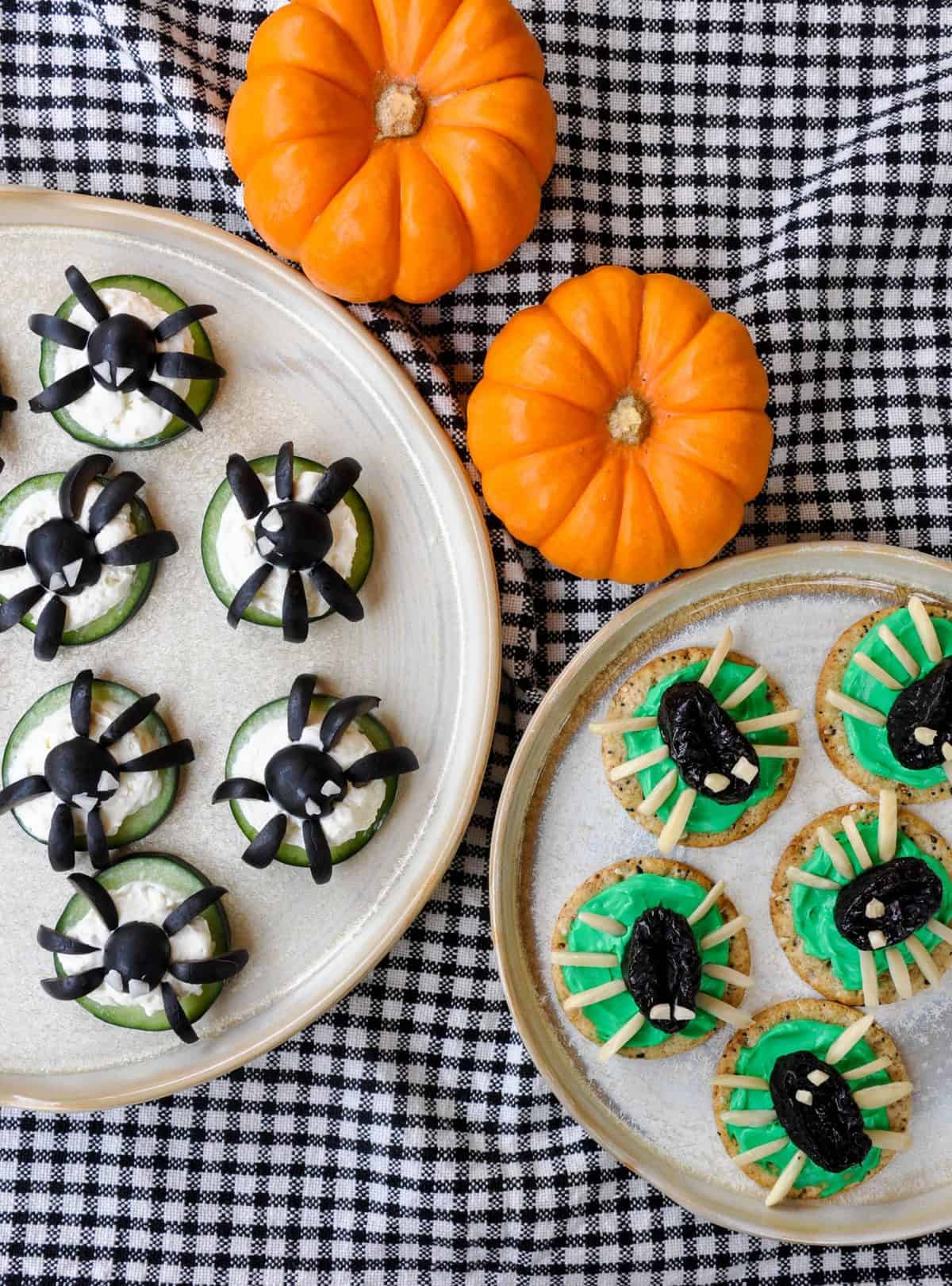 Looking for some fun Halloween food art ideas to bring into your home this year?
We have two easy and healthy food art ideas that I am going to teach you step-by-step how to assemble. They literally take just minutes and you can even get the kiddos involved!
They love that!
I also have some fun links I'm sharing to even more Halloween food art ideas around the web. And they all use California grown products!
Let's get started!
Spider Bites
This Halloween food art features, cucumbers, olives, and radish.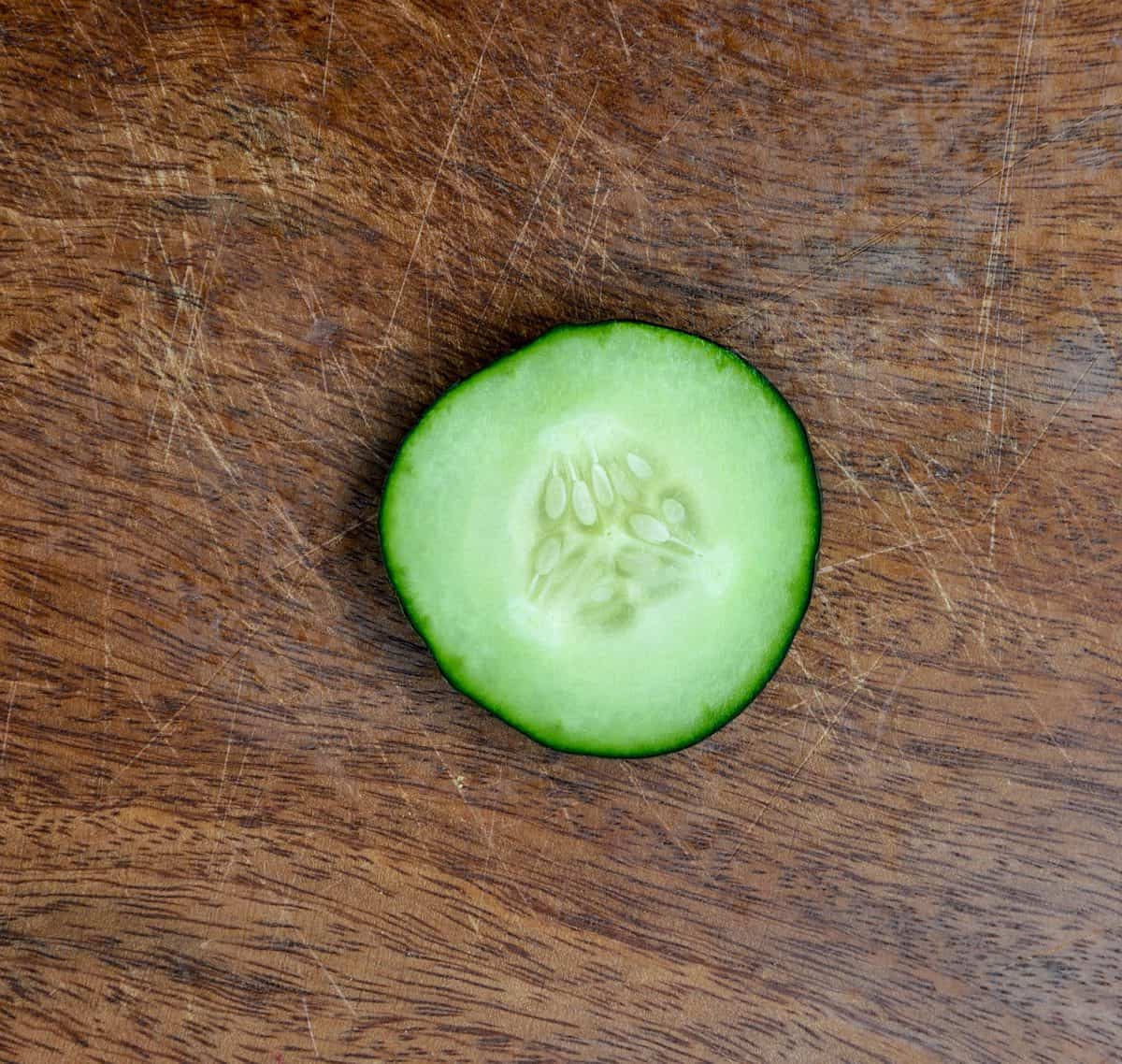 Slice a cucumber about 1/4" thick.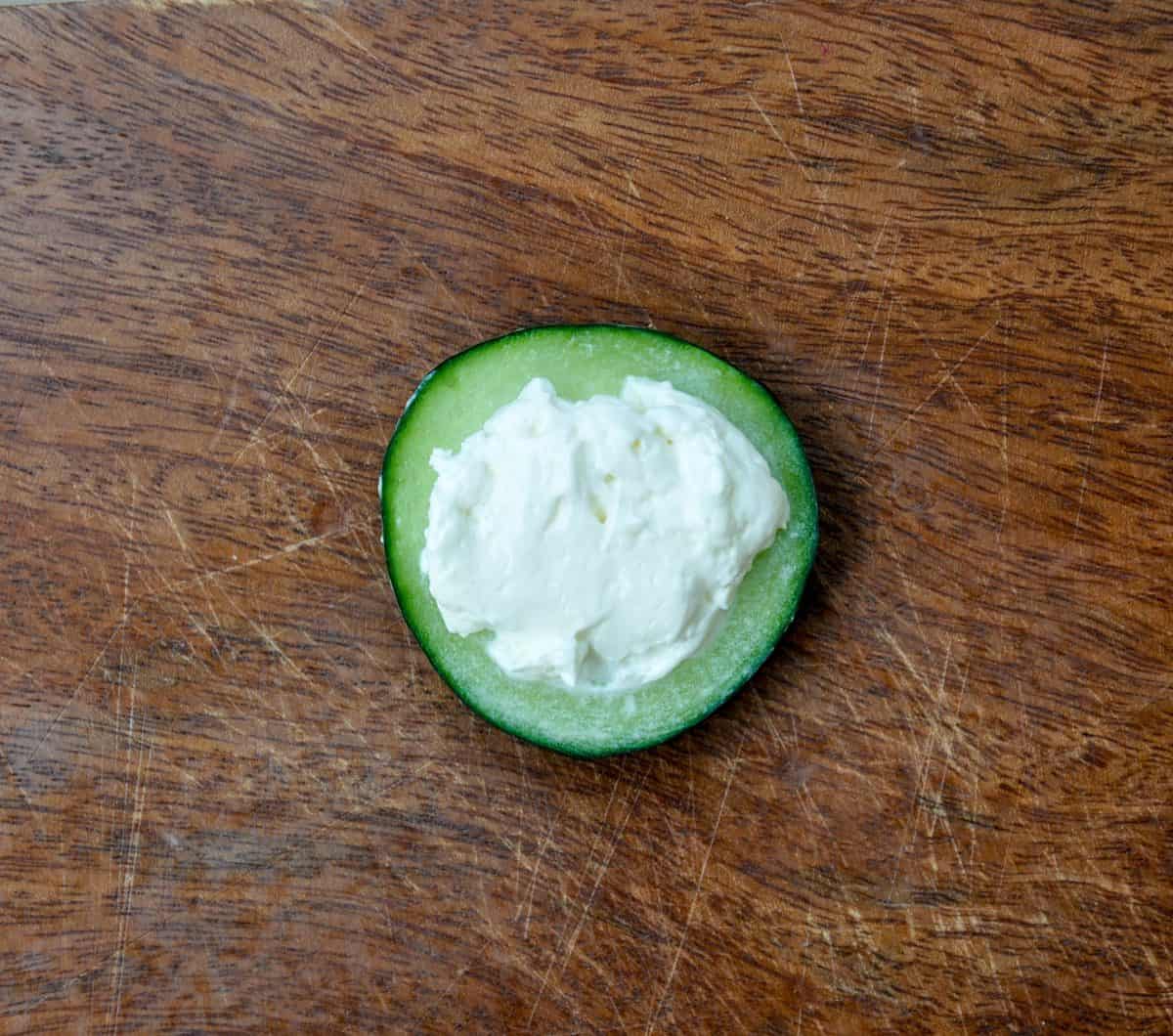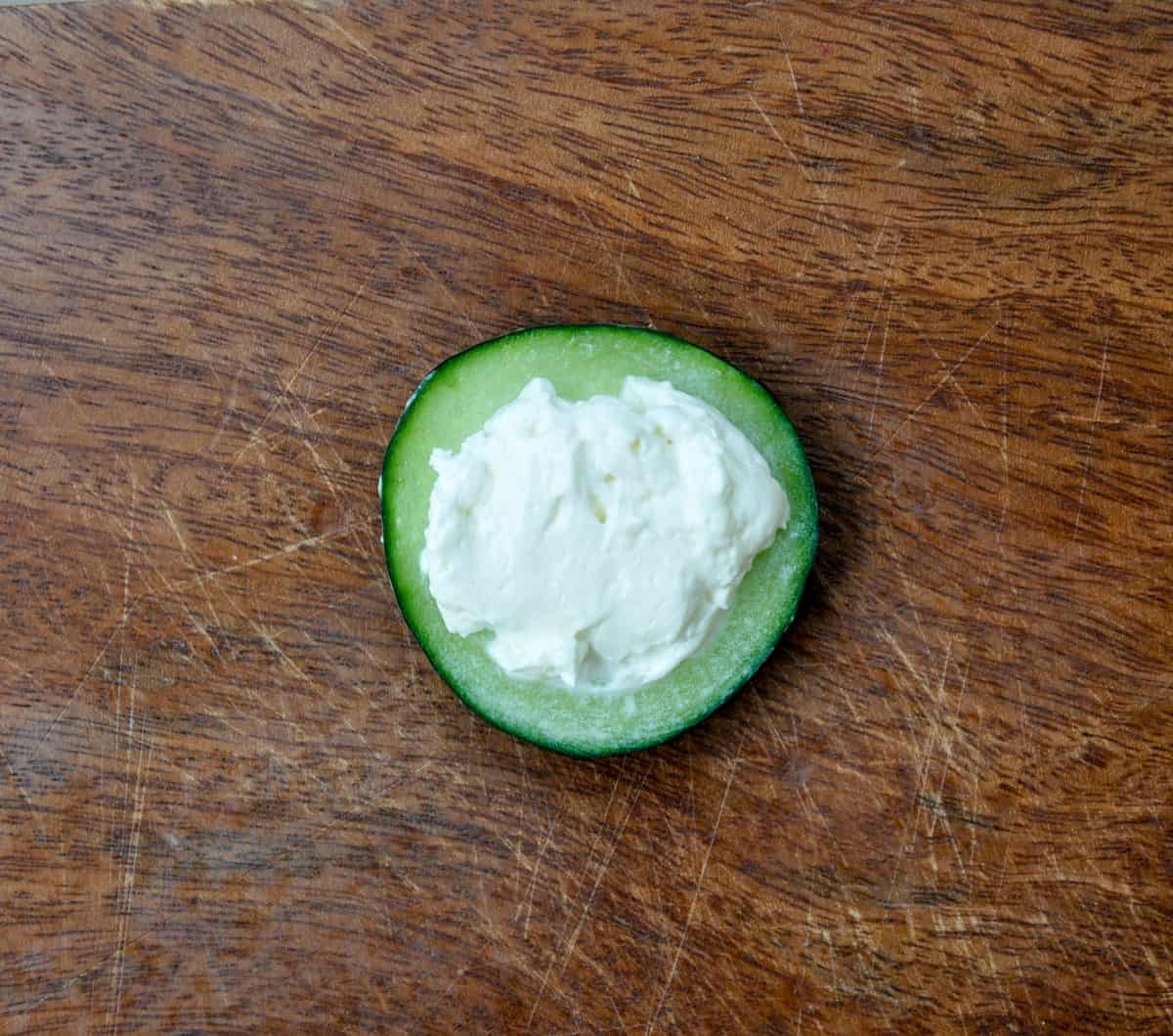 Spread a small dollop of cream cheese on top.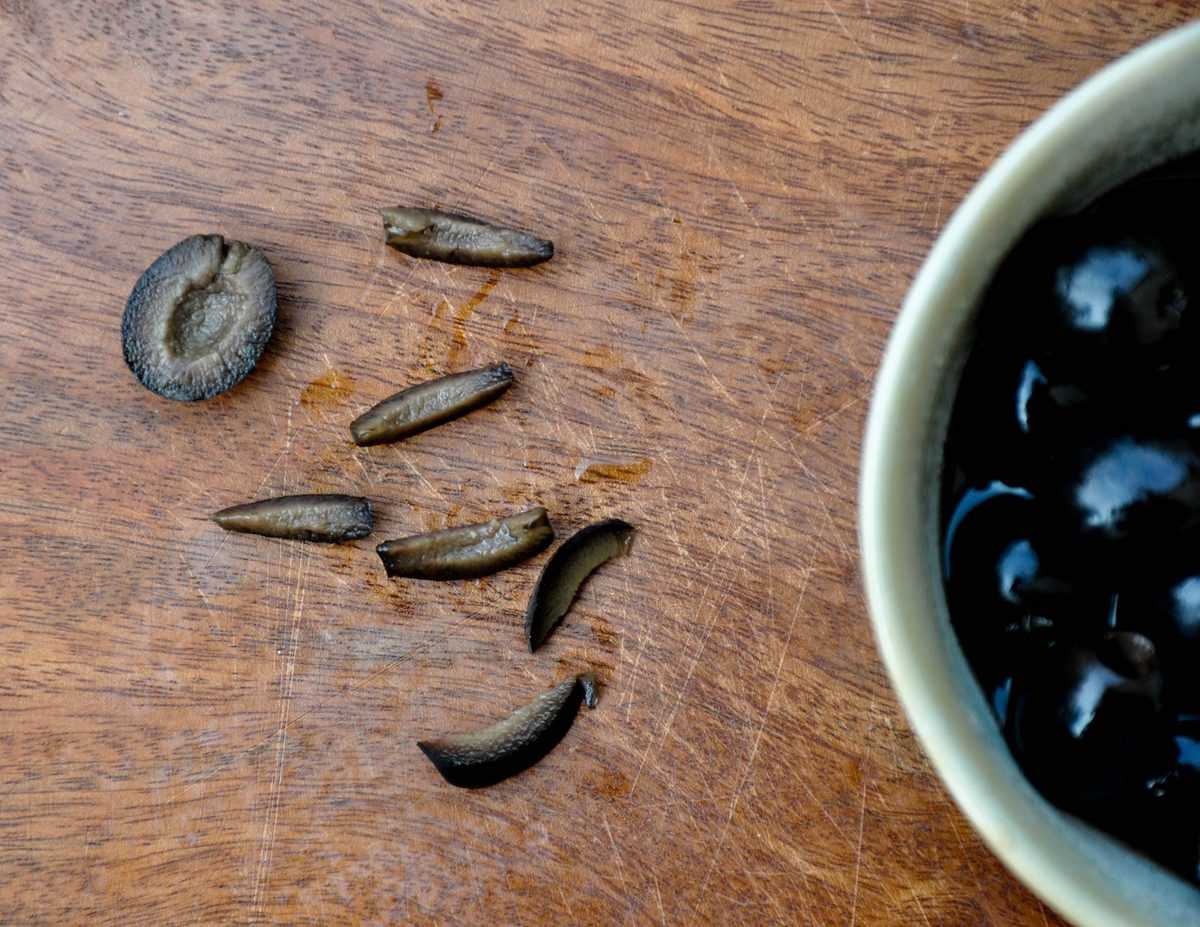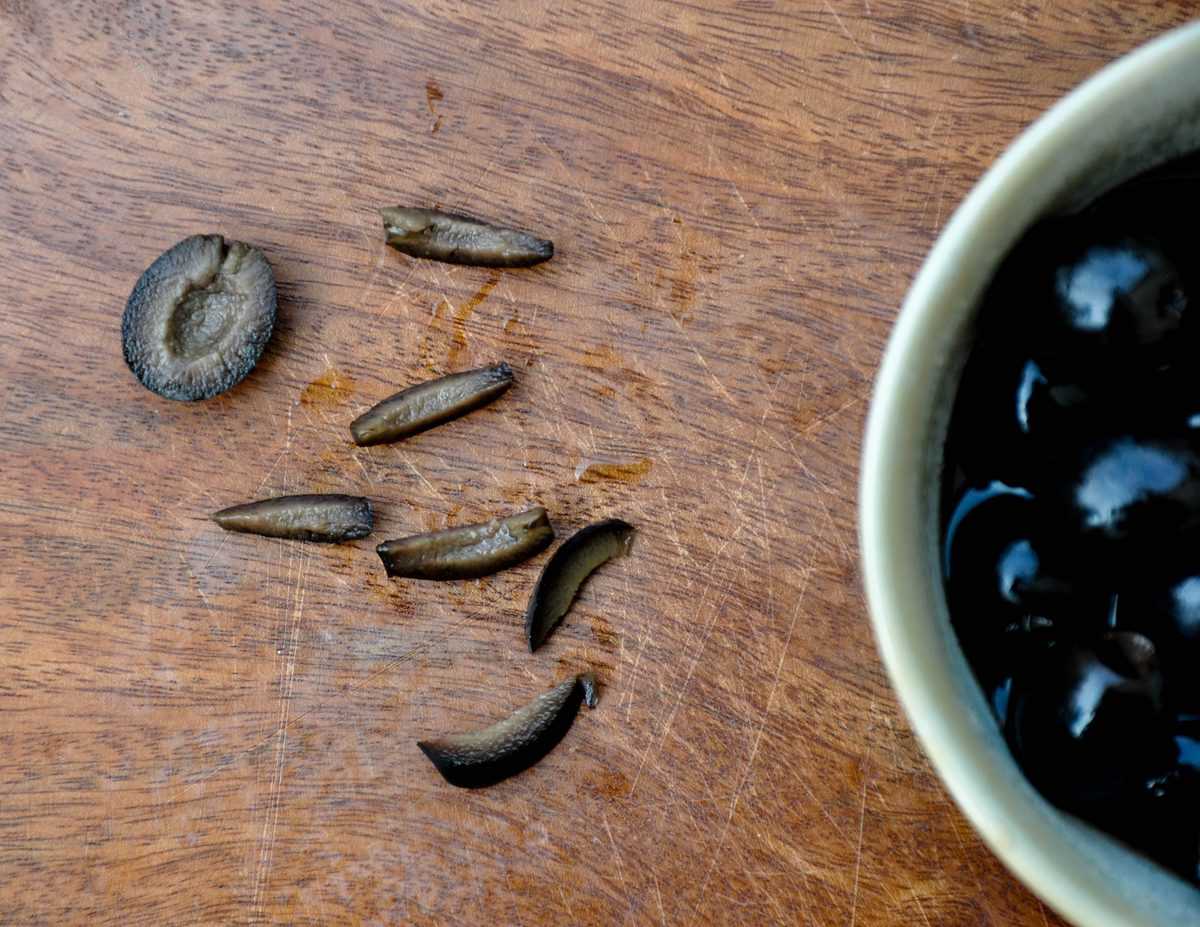 Halve a black olive lengthwise, I used extra large. One side is the body. The other side, slice into 6 equal slivers, these are the legs!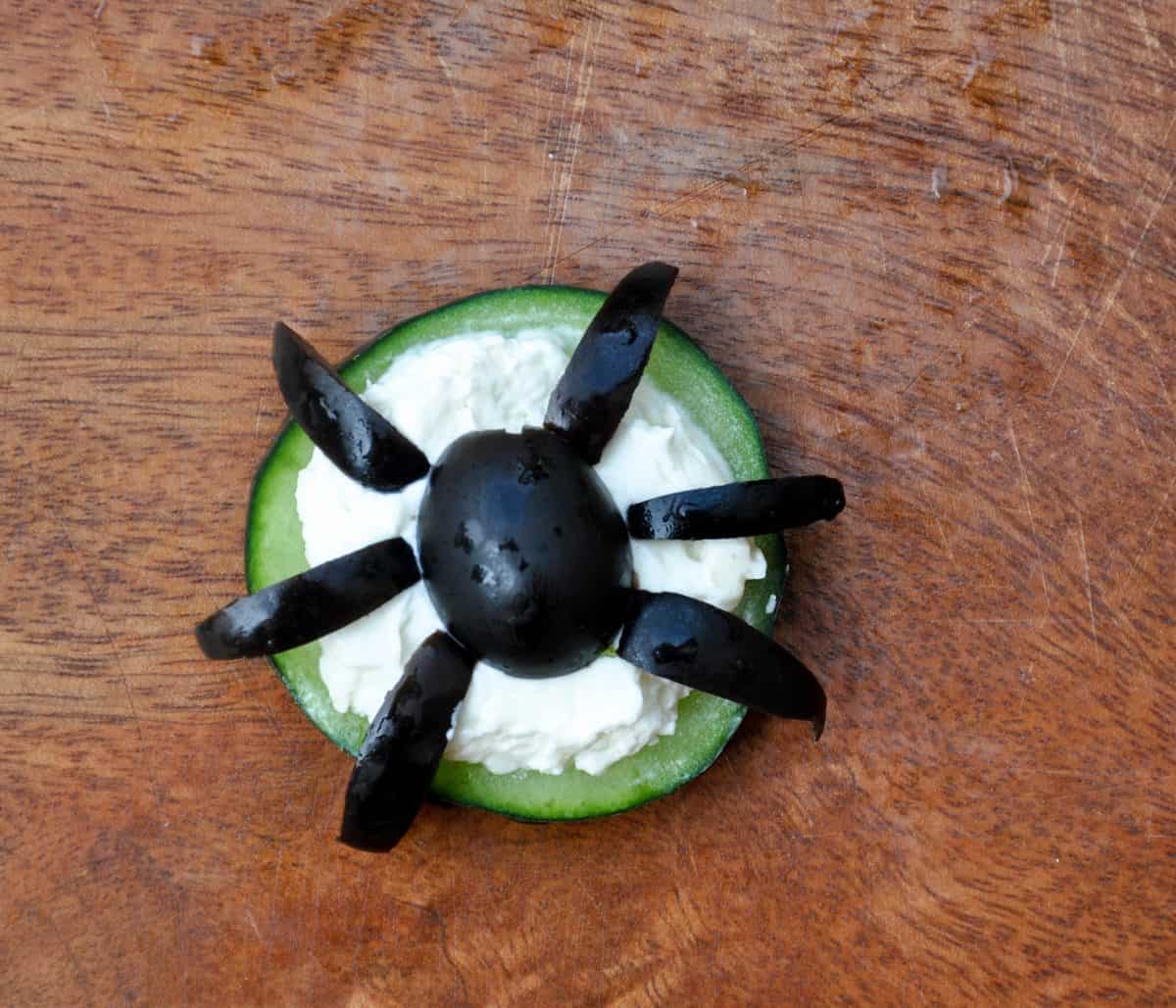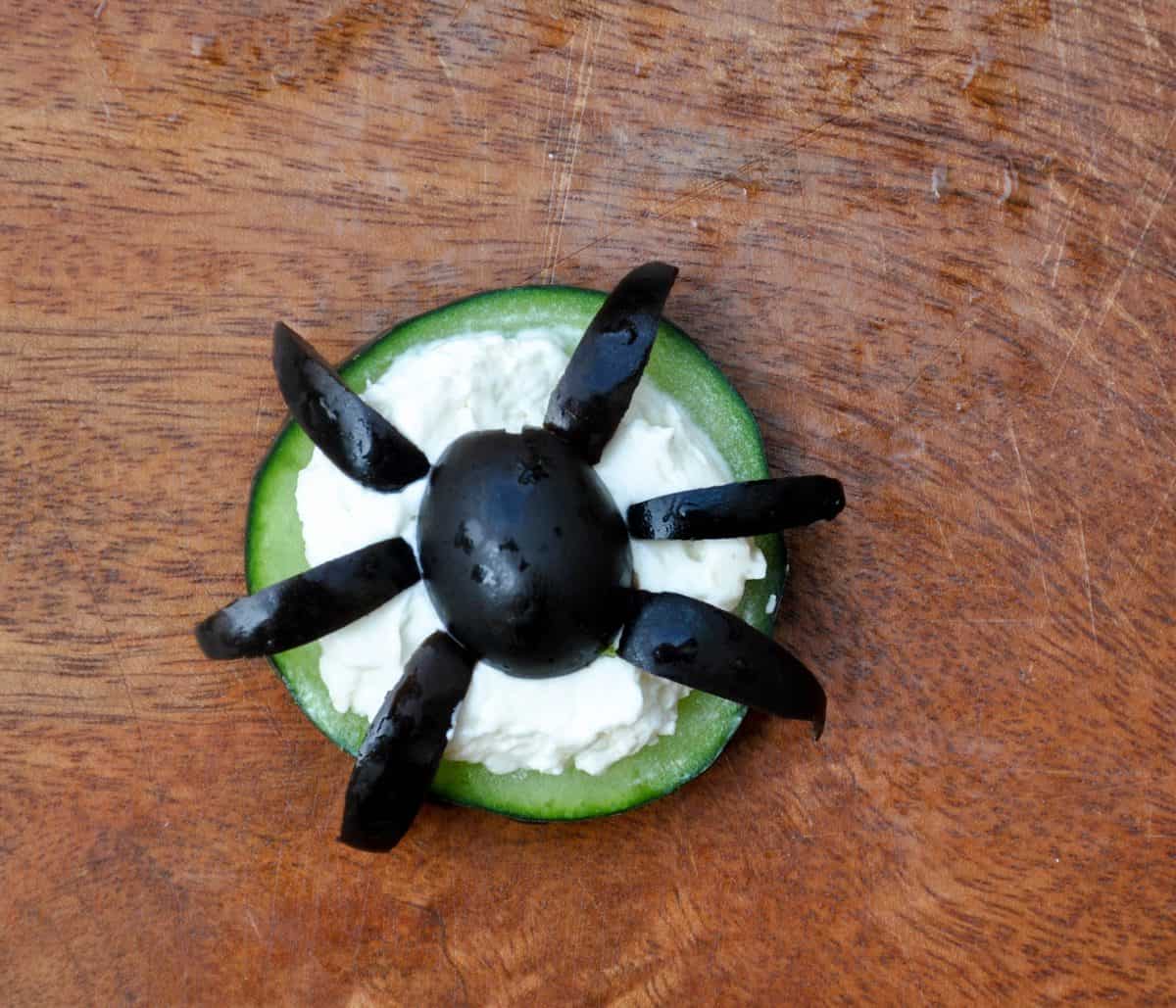 Arrange the olive pieces into a spider form. Easy Peasy!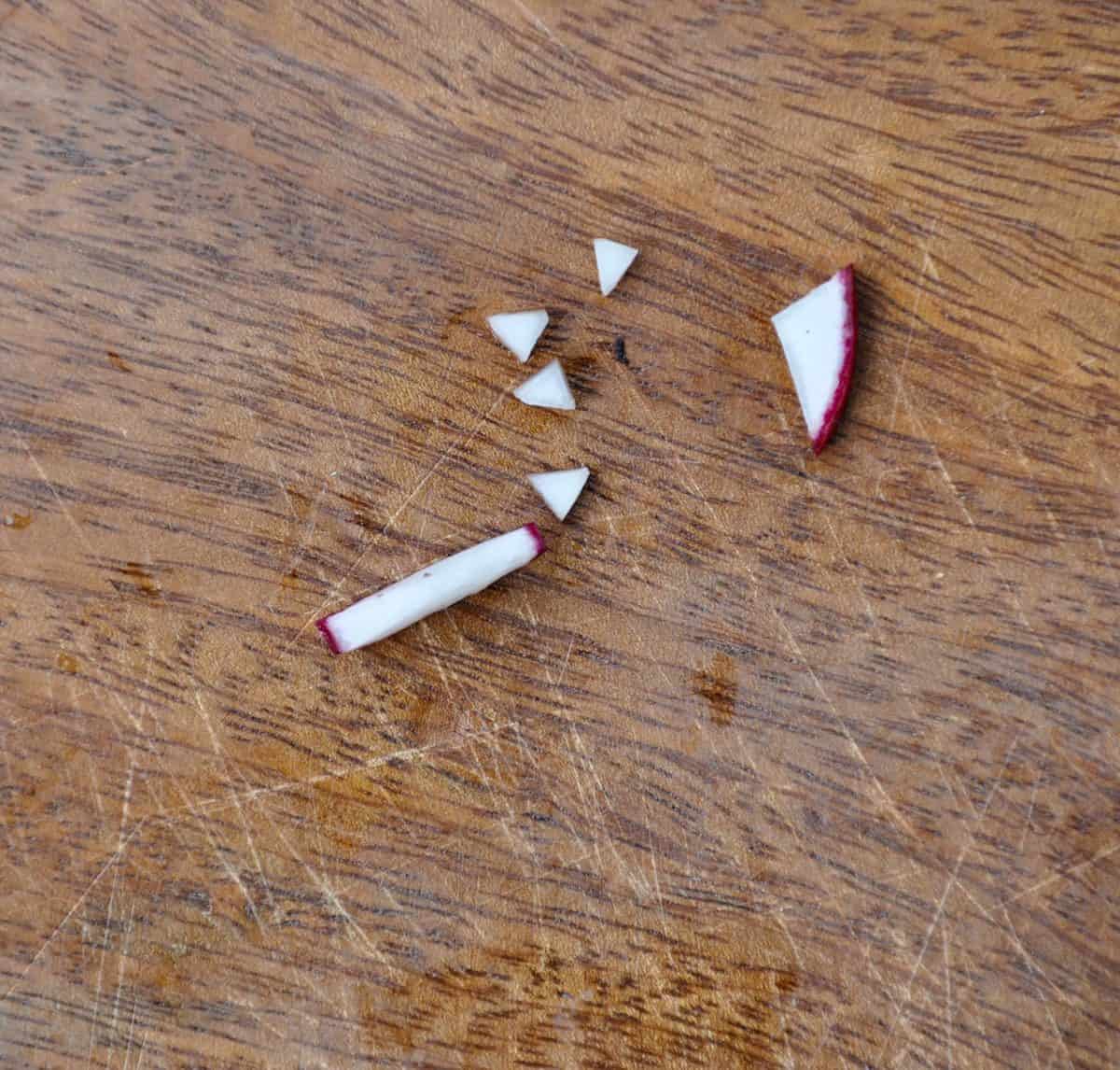 Slice a radish and cut into triangle shape pieces for the eyes.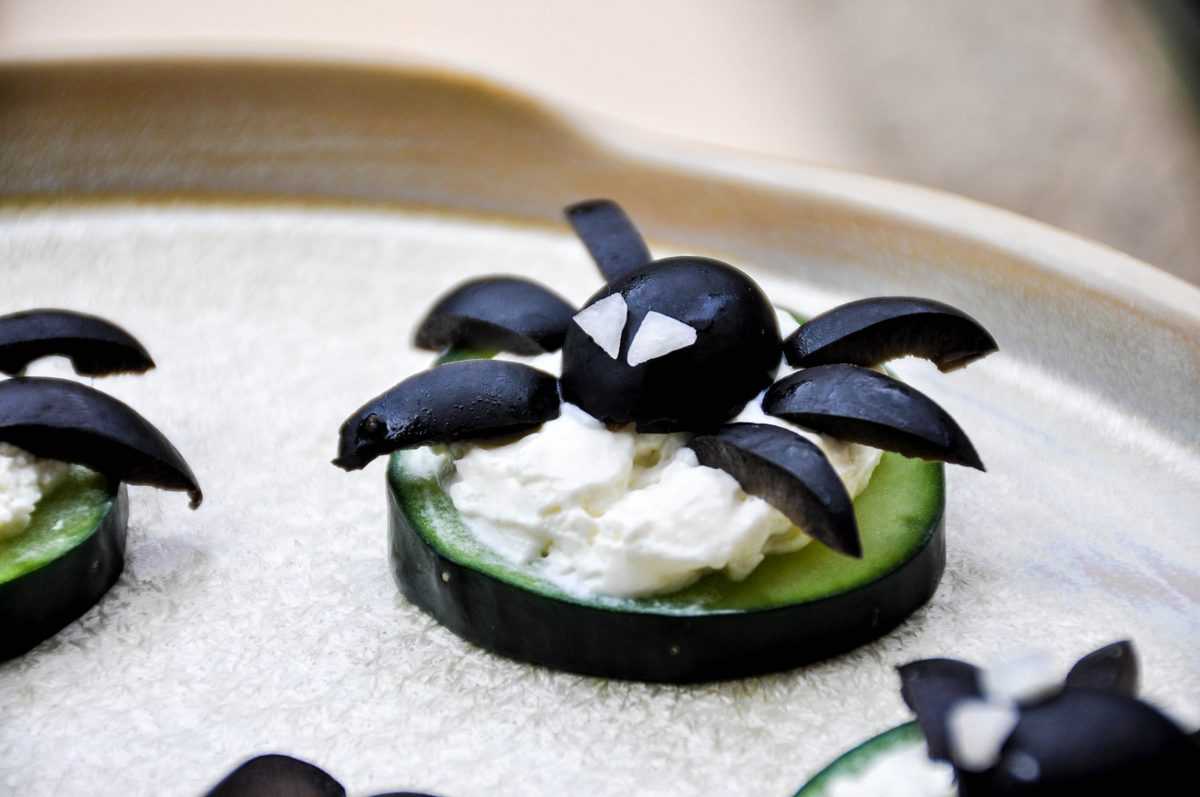 Attach the eyes with a small amount of cream cheese on the backside so it sticks.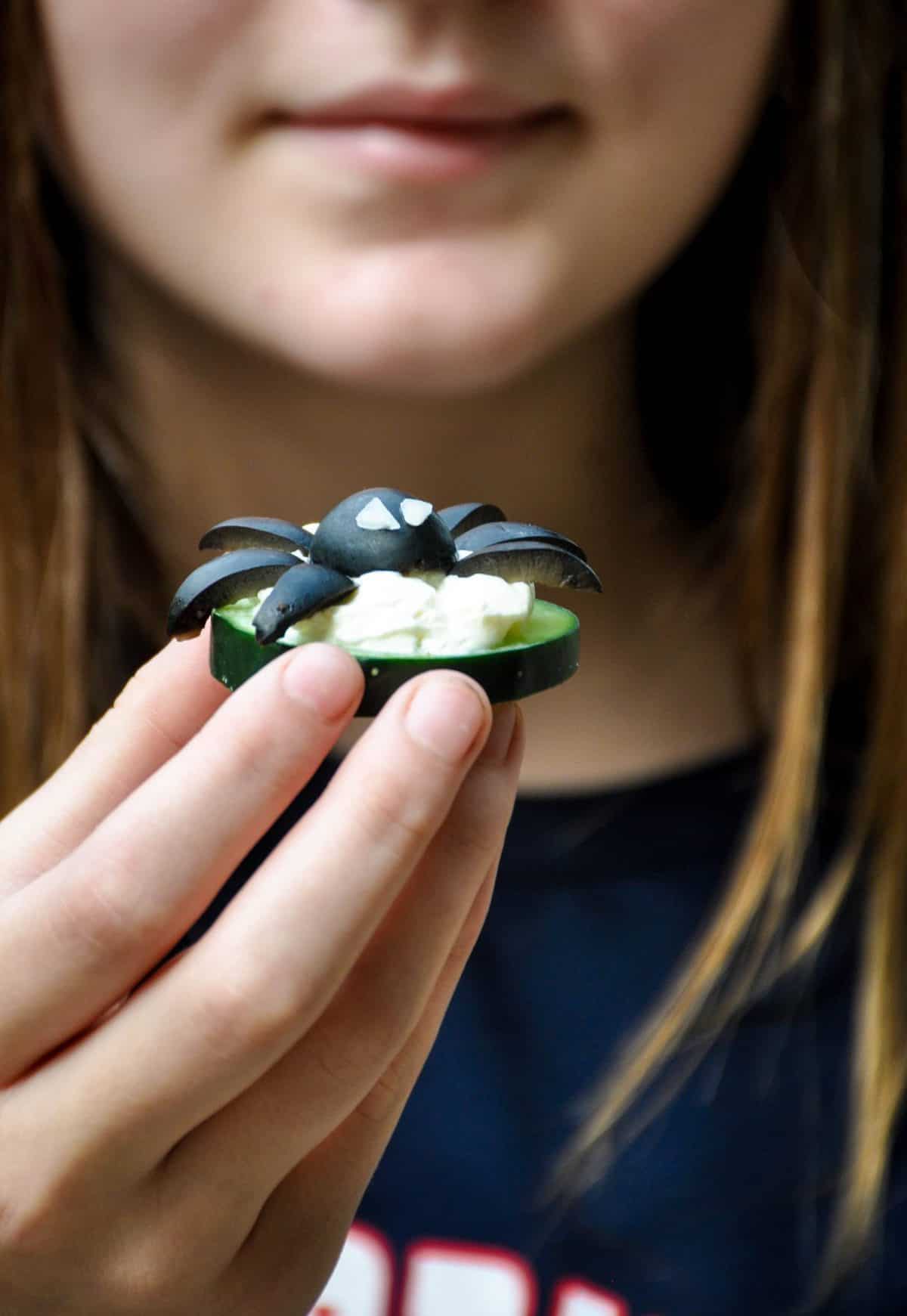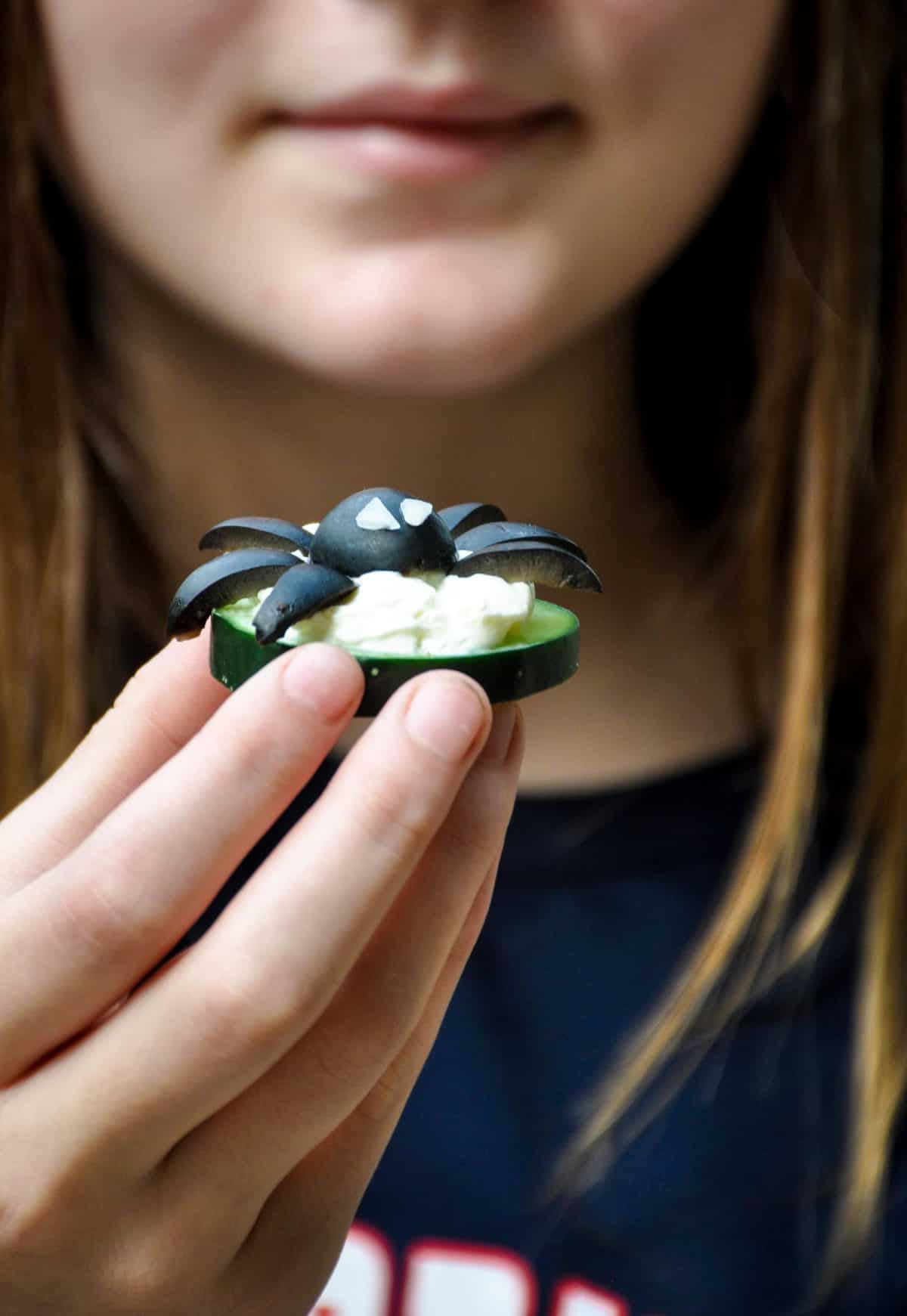 Scary good!
Bug Bites
This Halloween food art features prunes and almonds.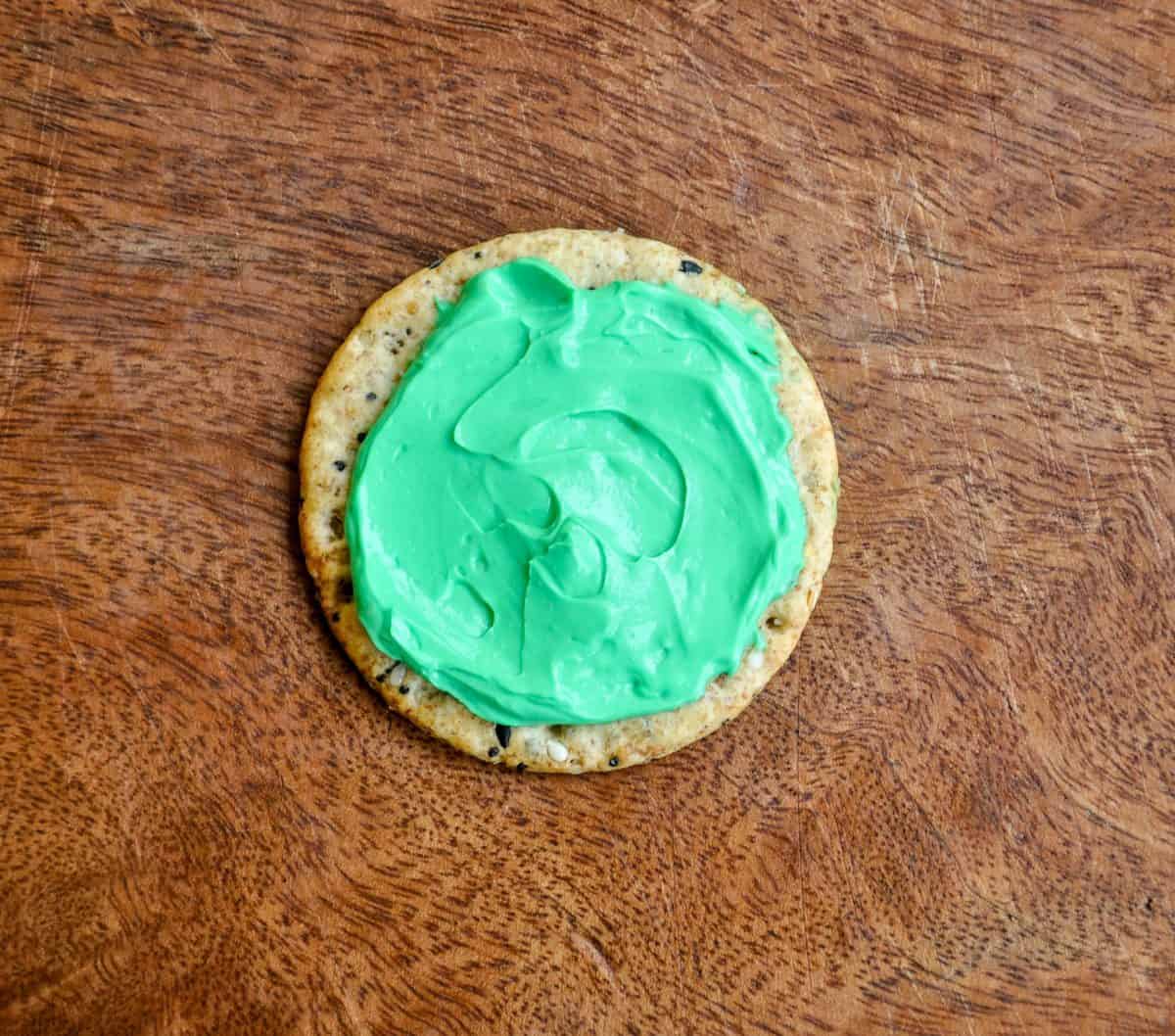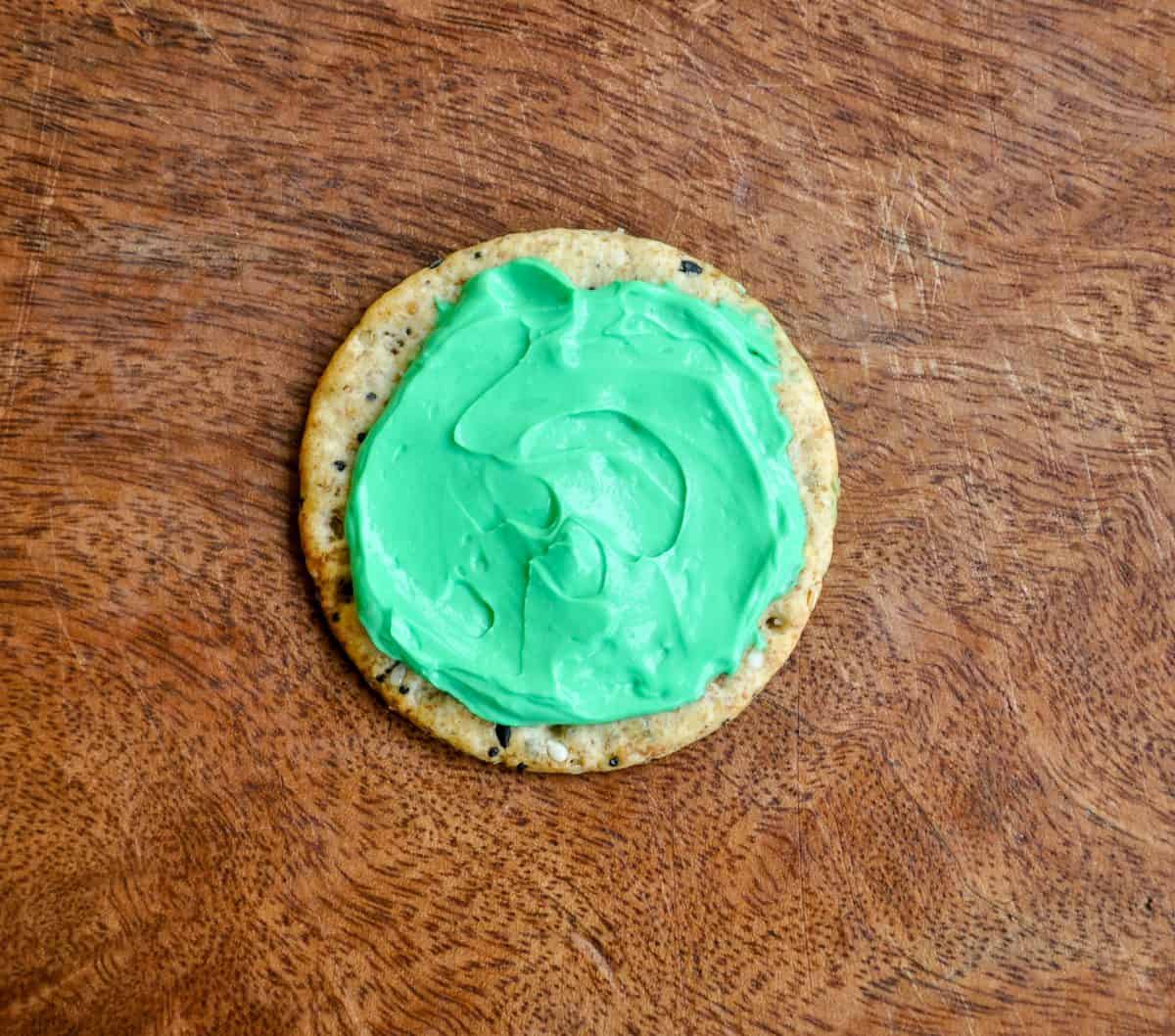 Tint your cream cheese with green food coloring and stir to combine. Top a cracker with a dollop of the cream cheese.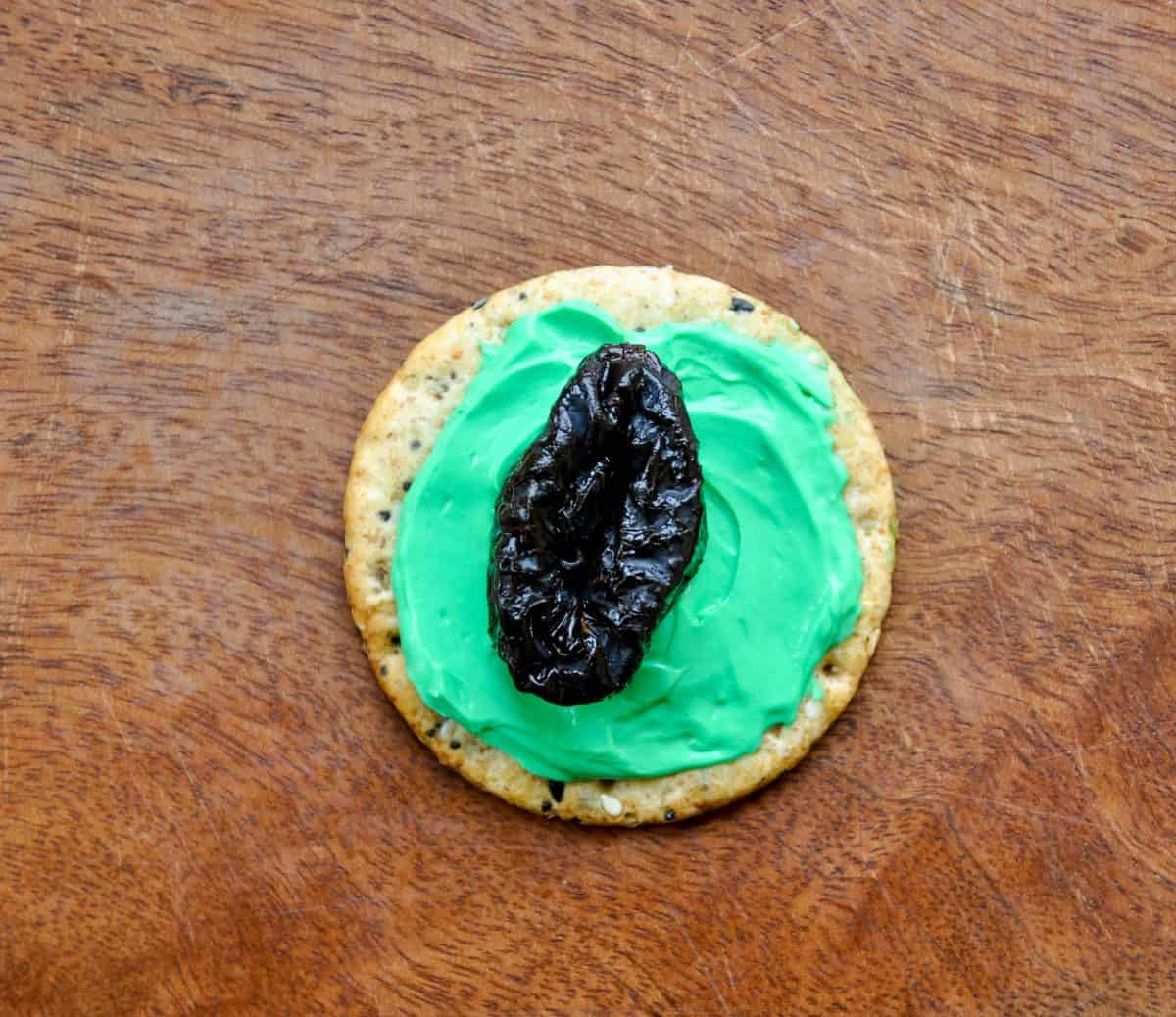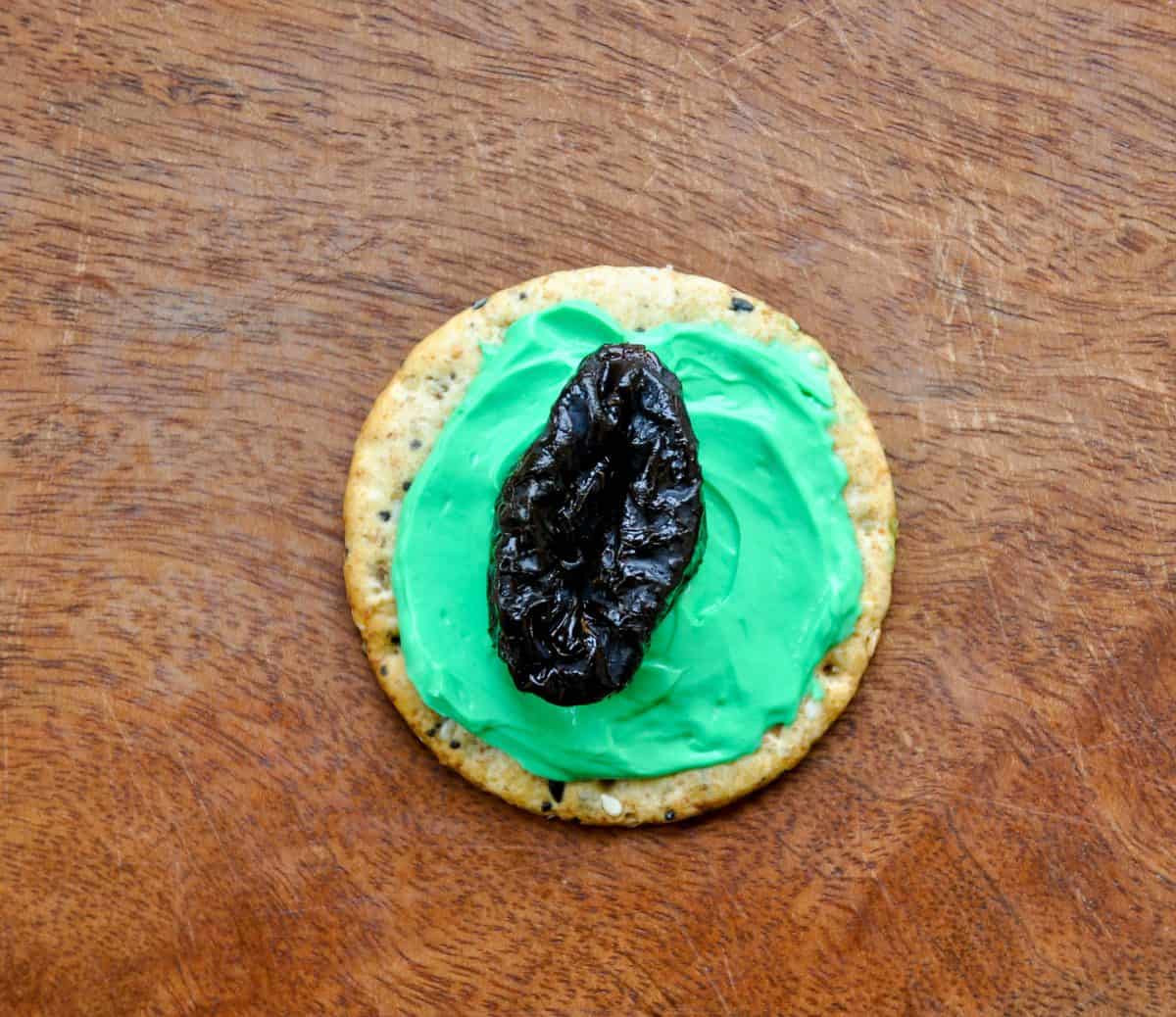 Place a prune on top of the cream cheese mixture.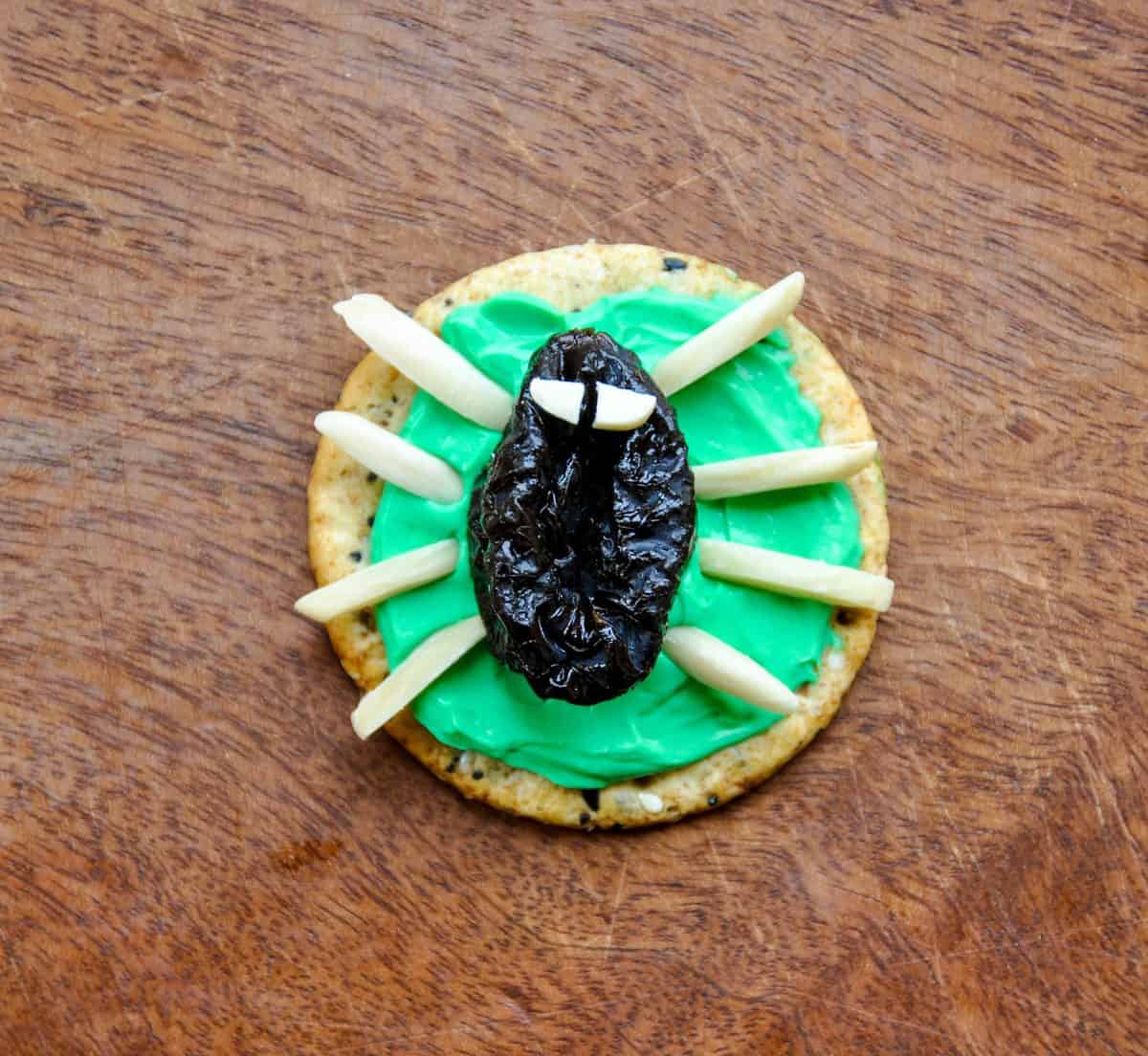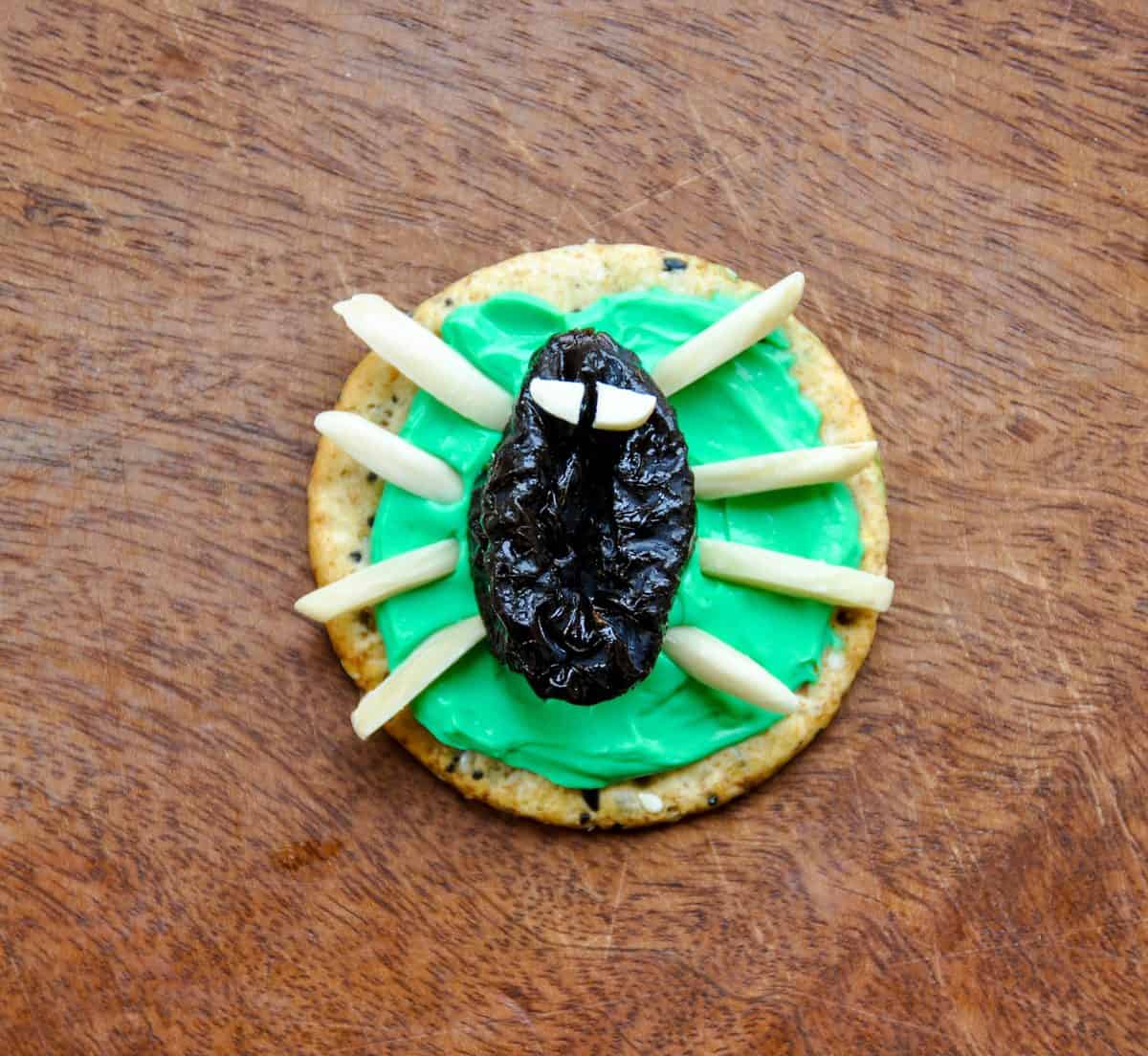 Add slivered almonds for the legs and break another one in fourths for the eyes.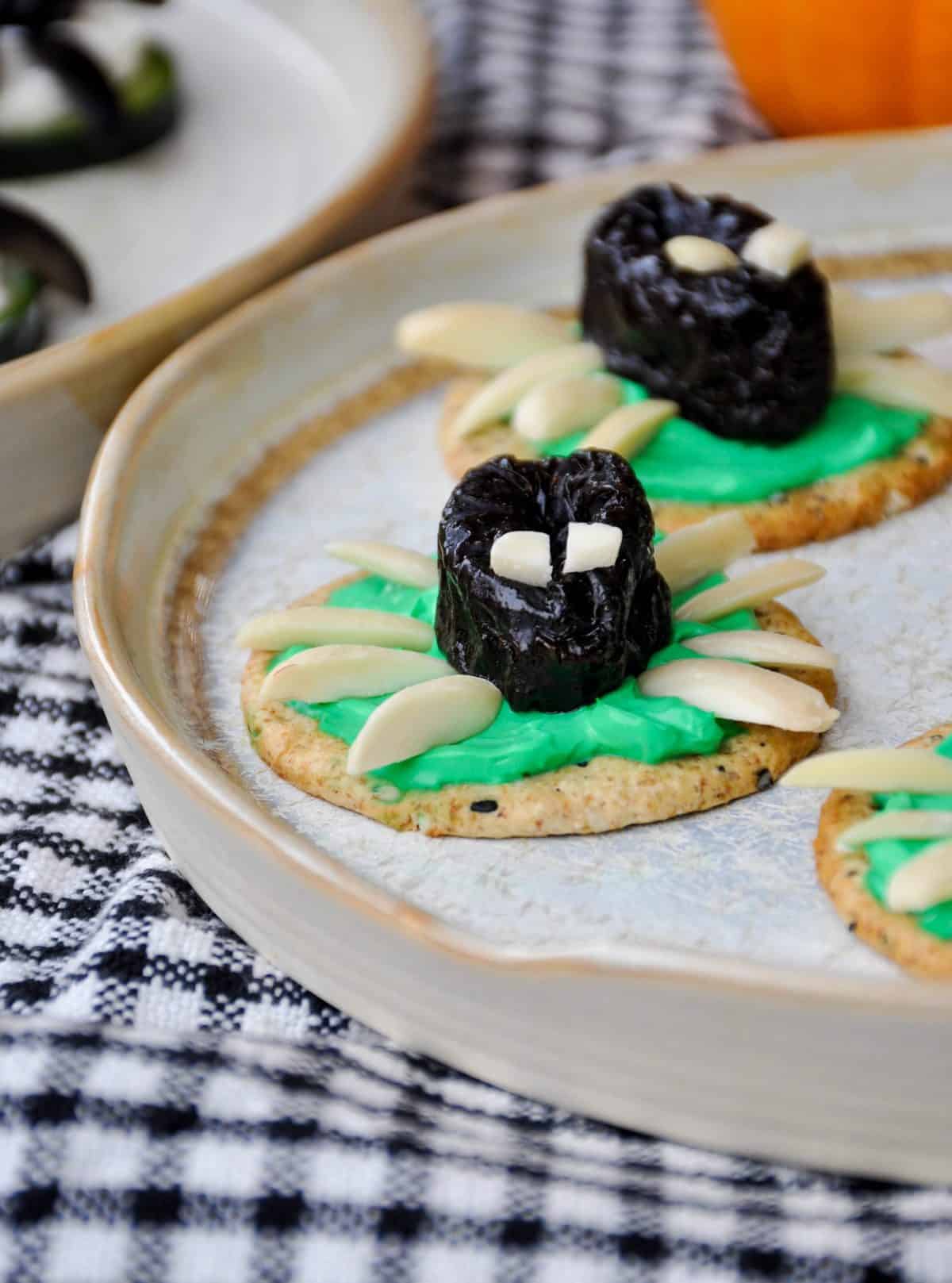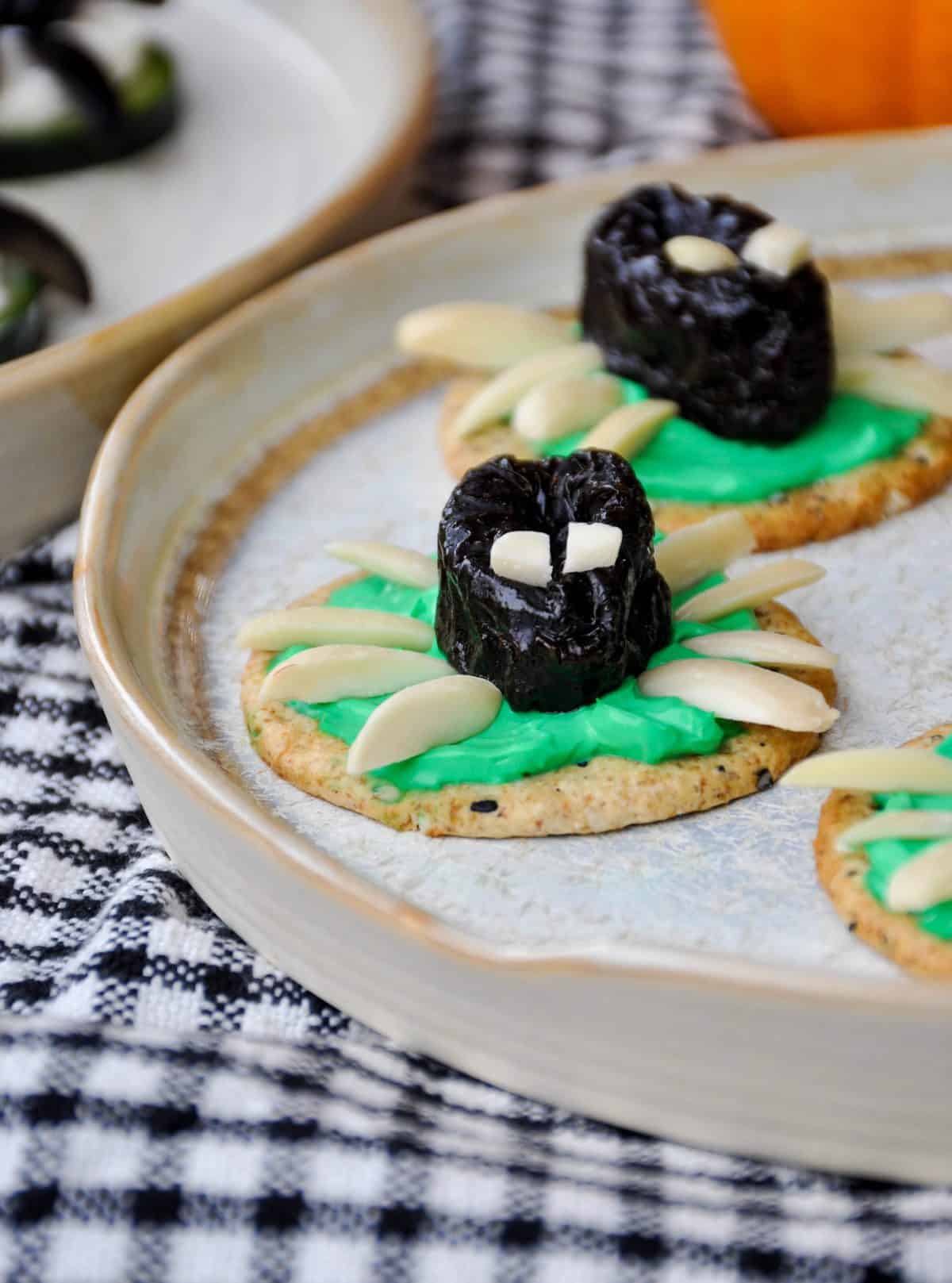 That's one scary dude!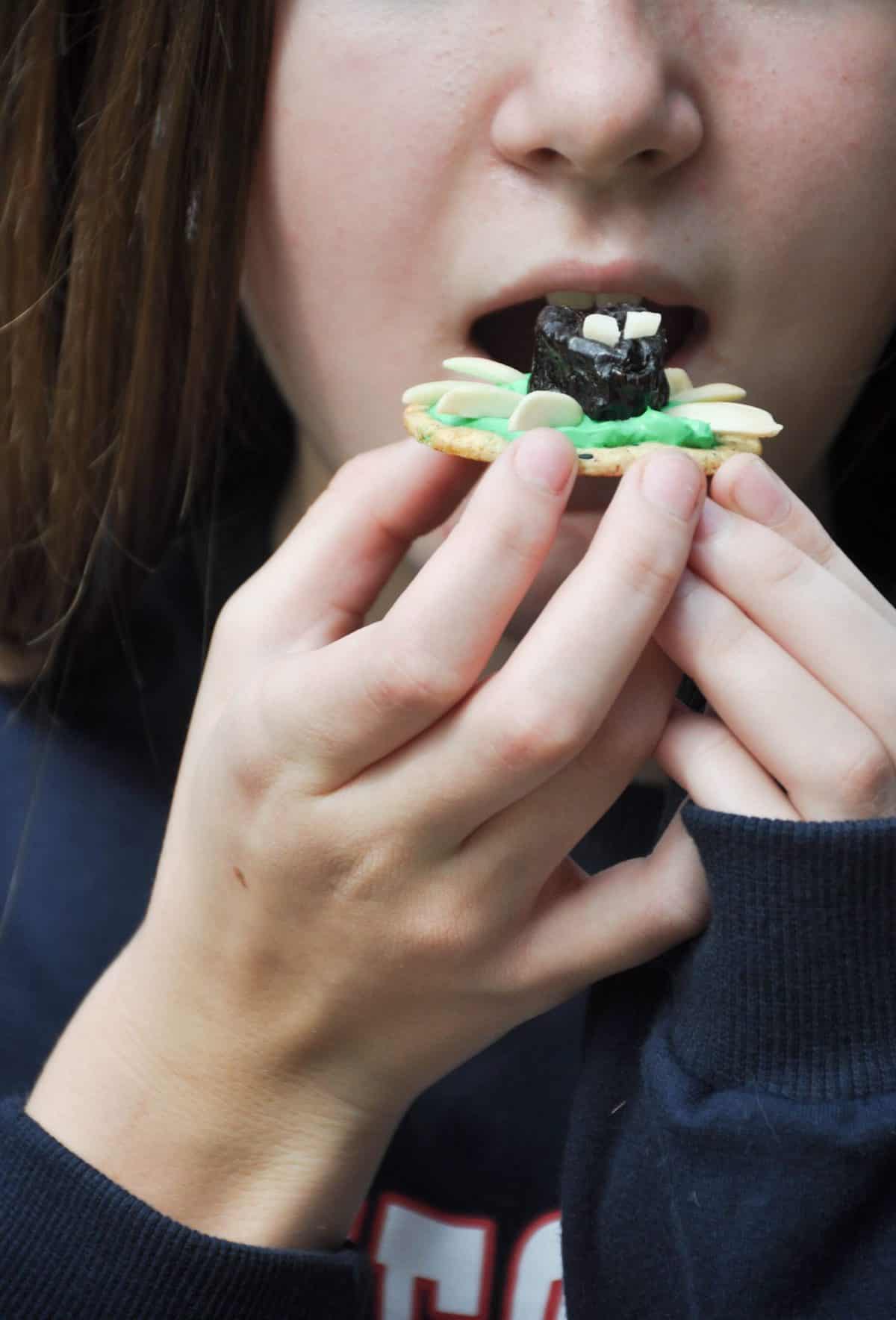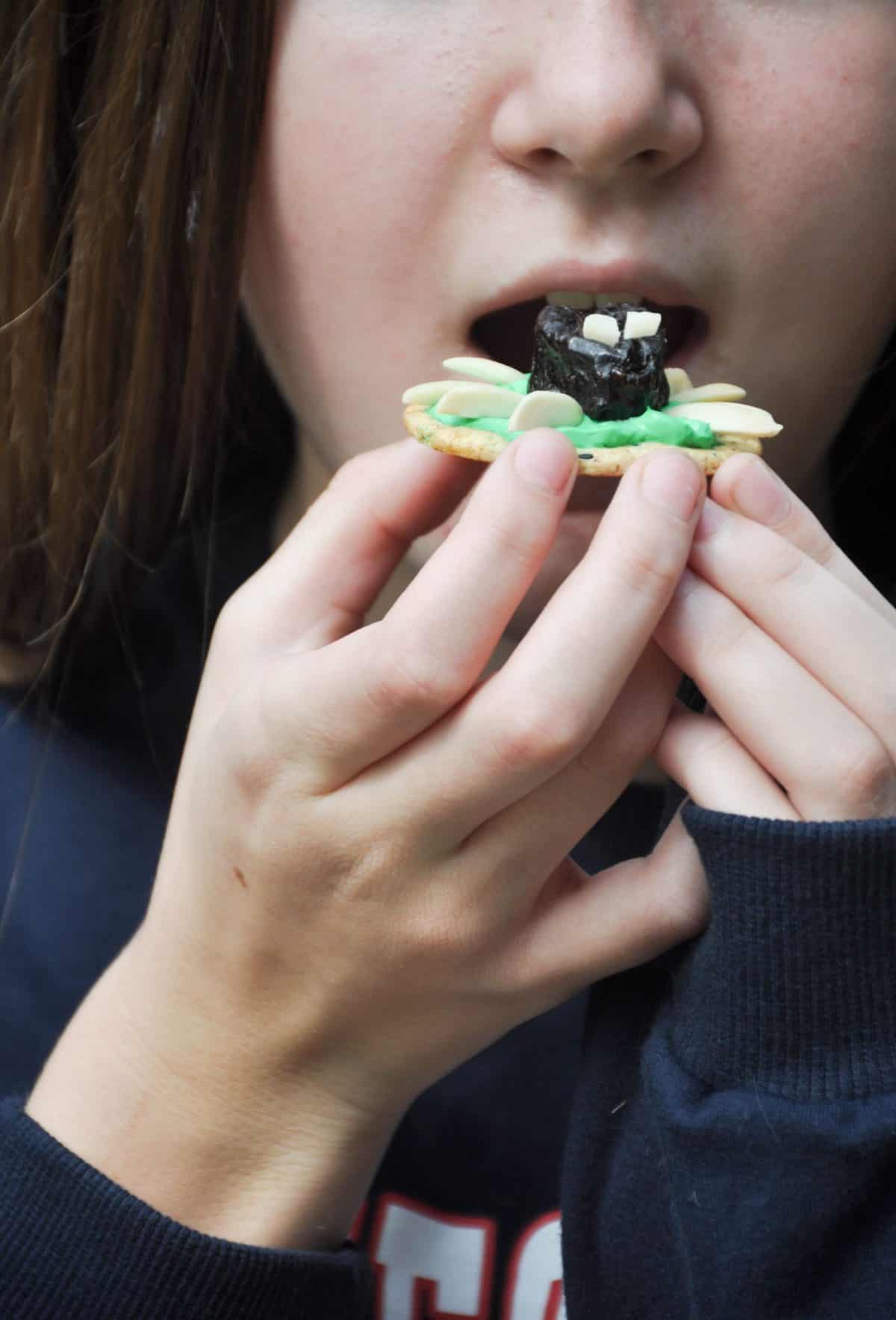 But not scary enough to keep the kids' hands off of them!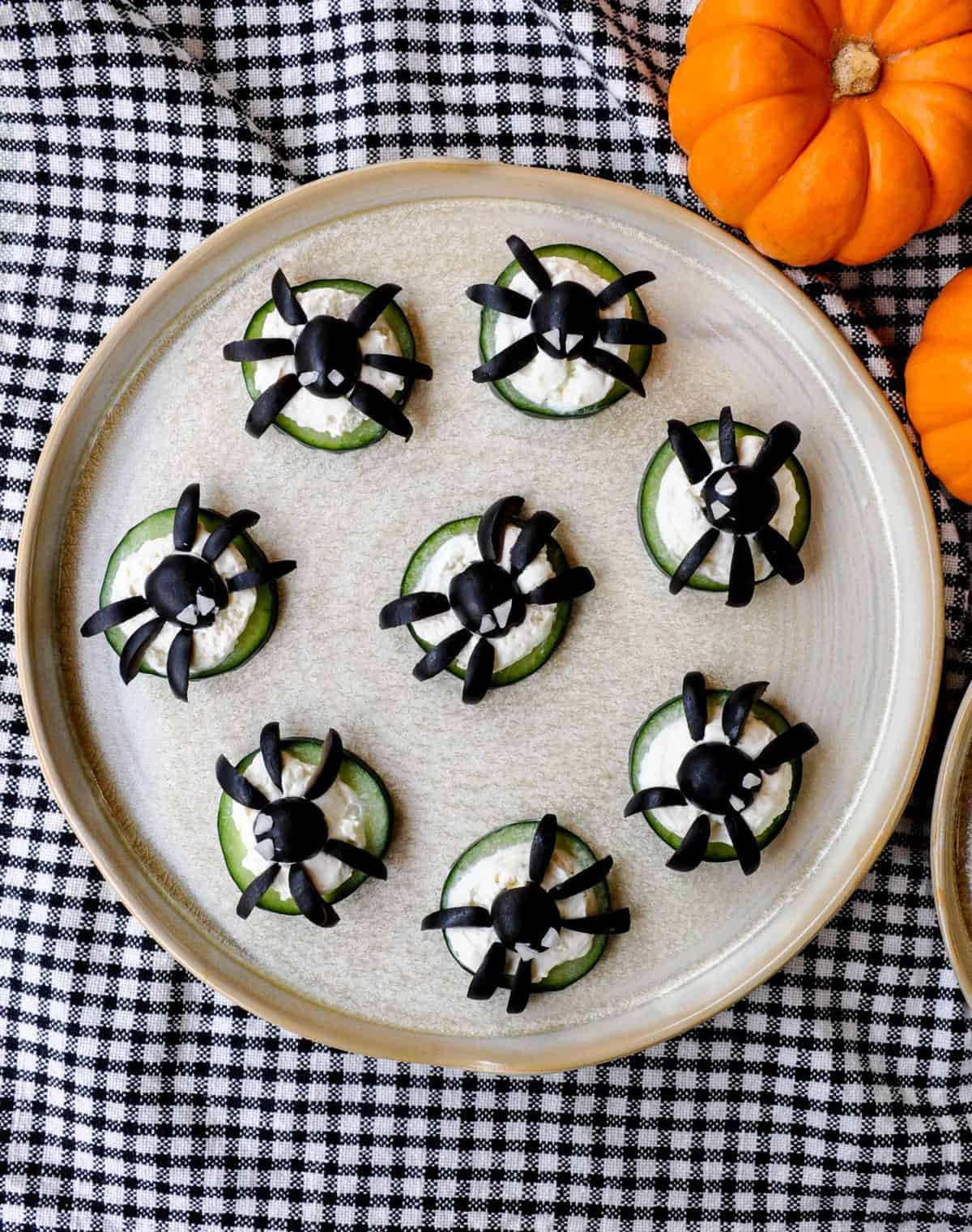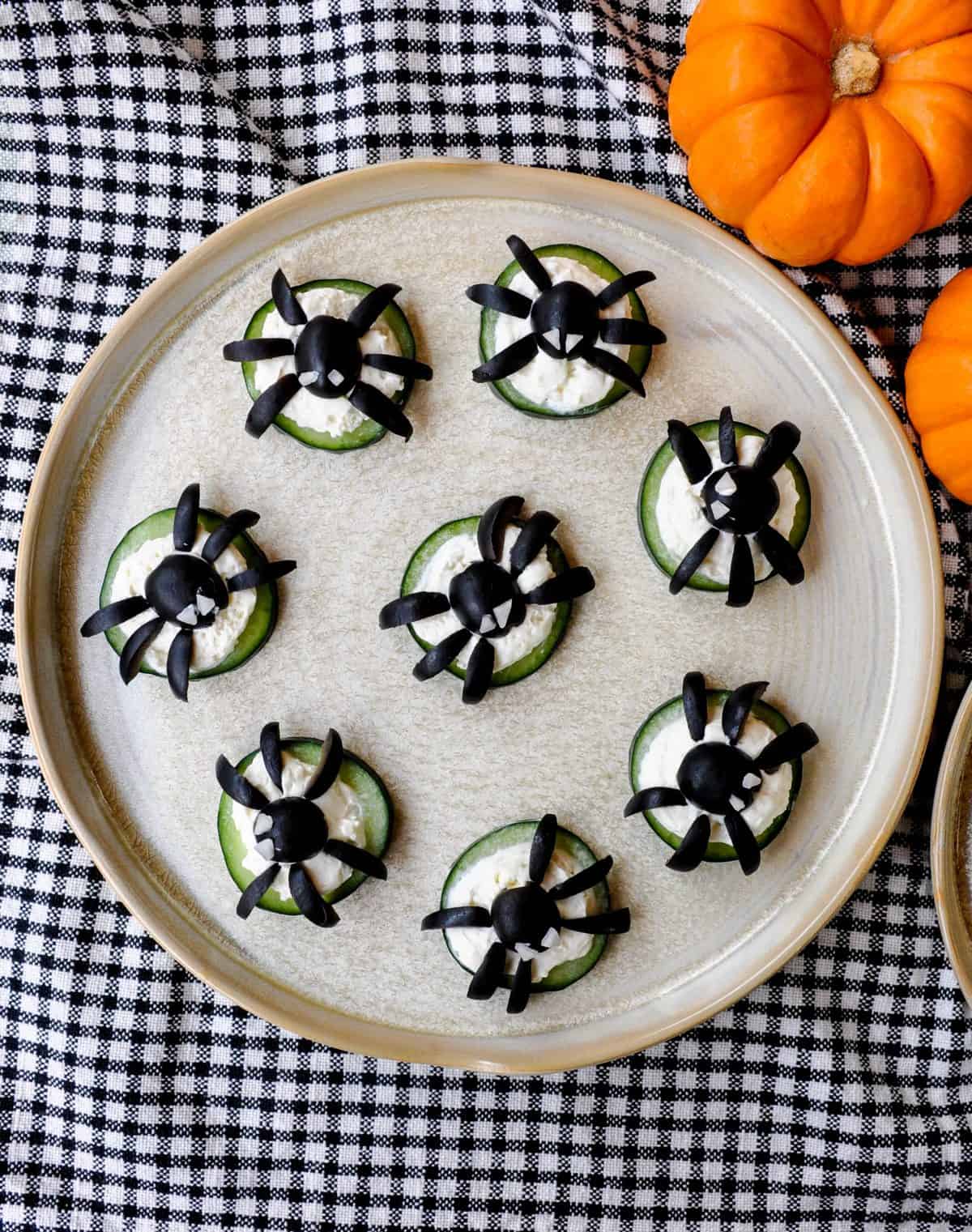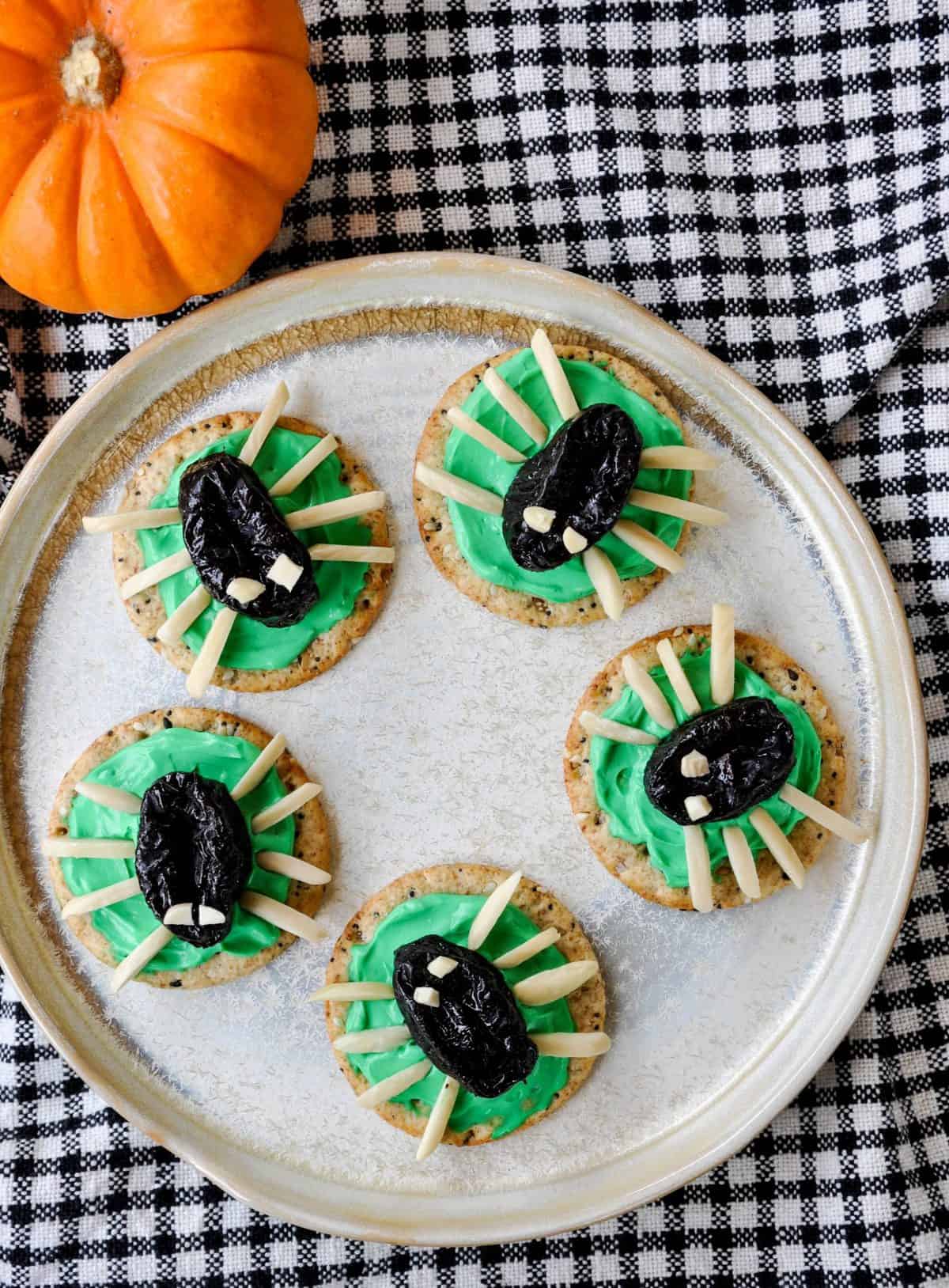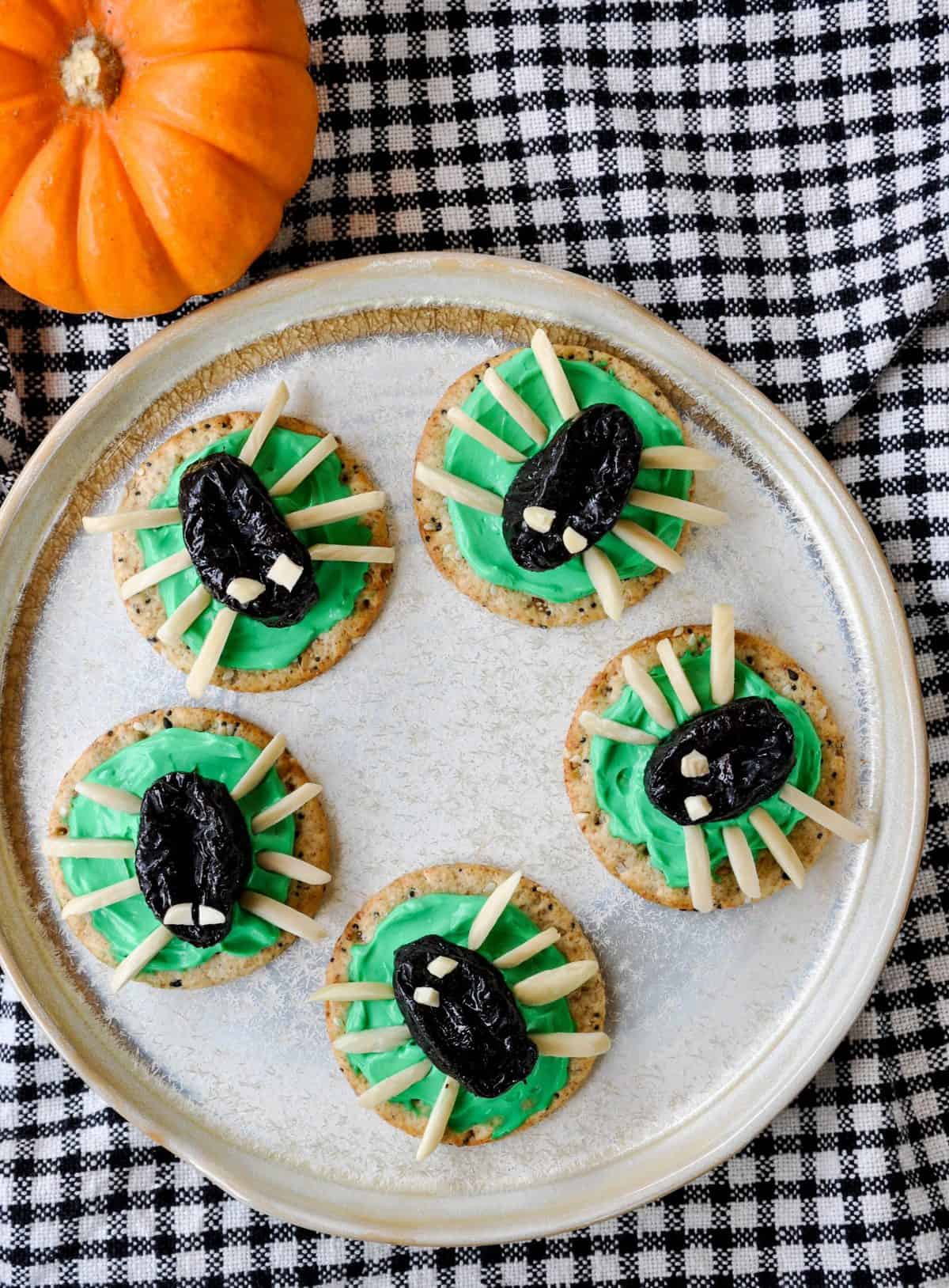 I highly encourage you to make both of these halloween food art ideas.
They go together like spiders and bugs!
More fun Halloween food art ideas from our friends!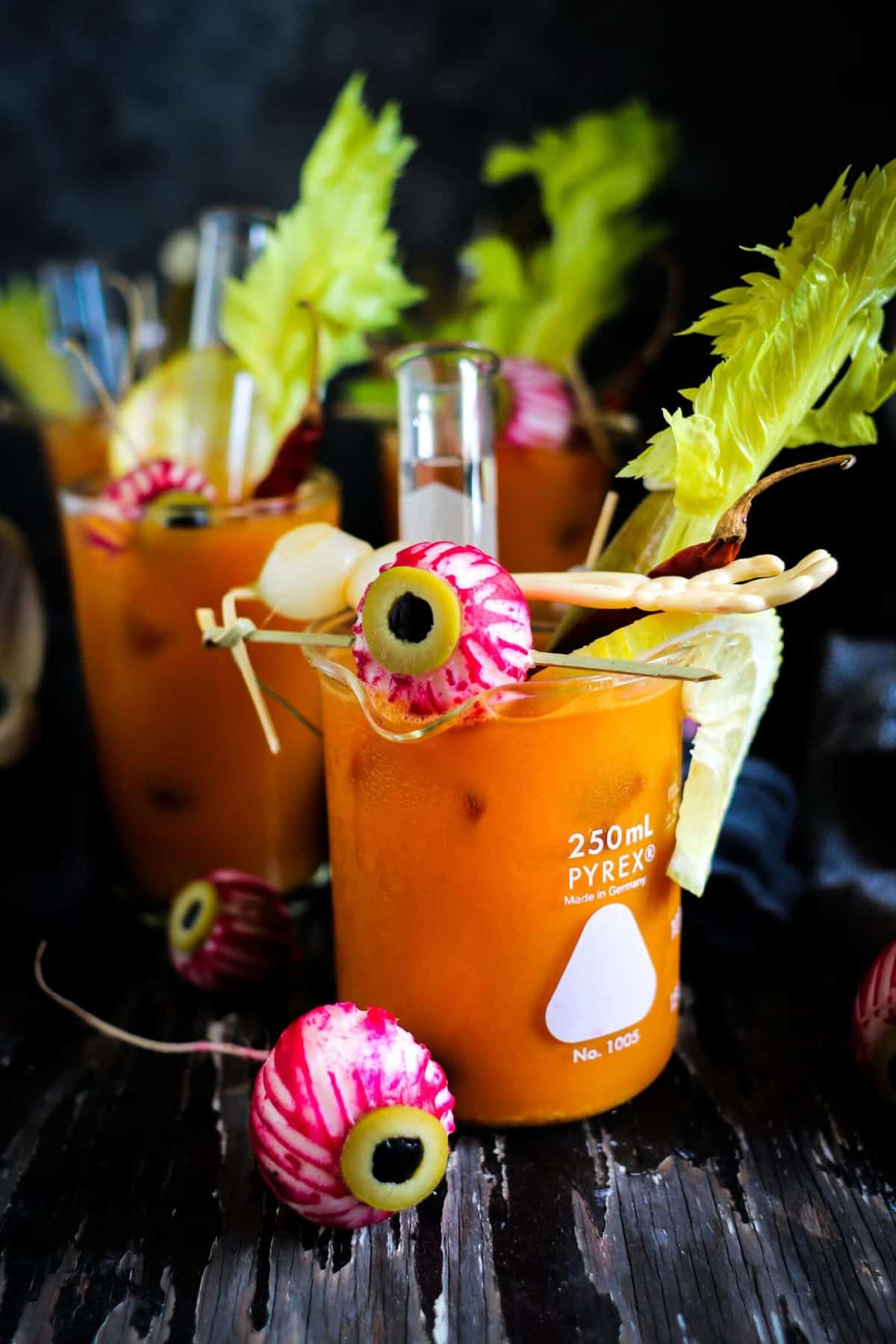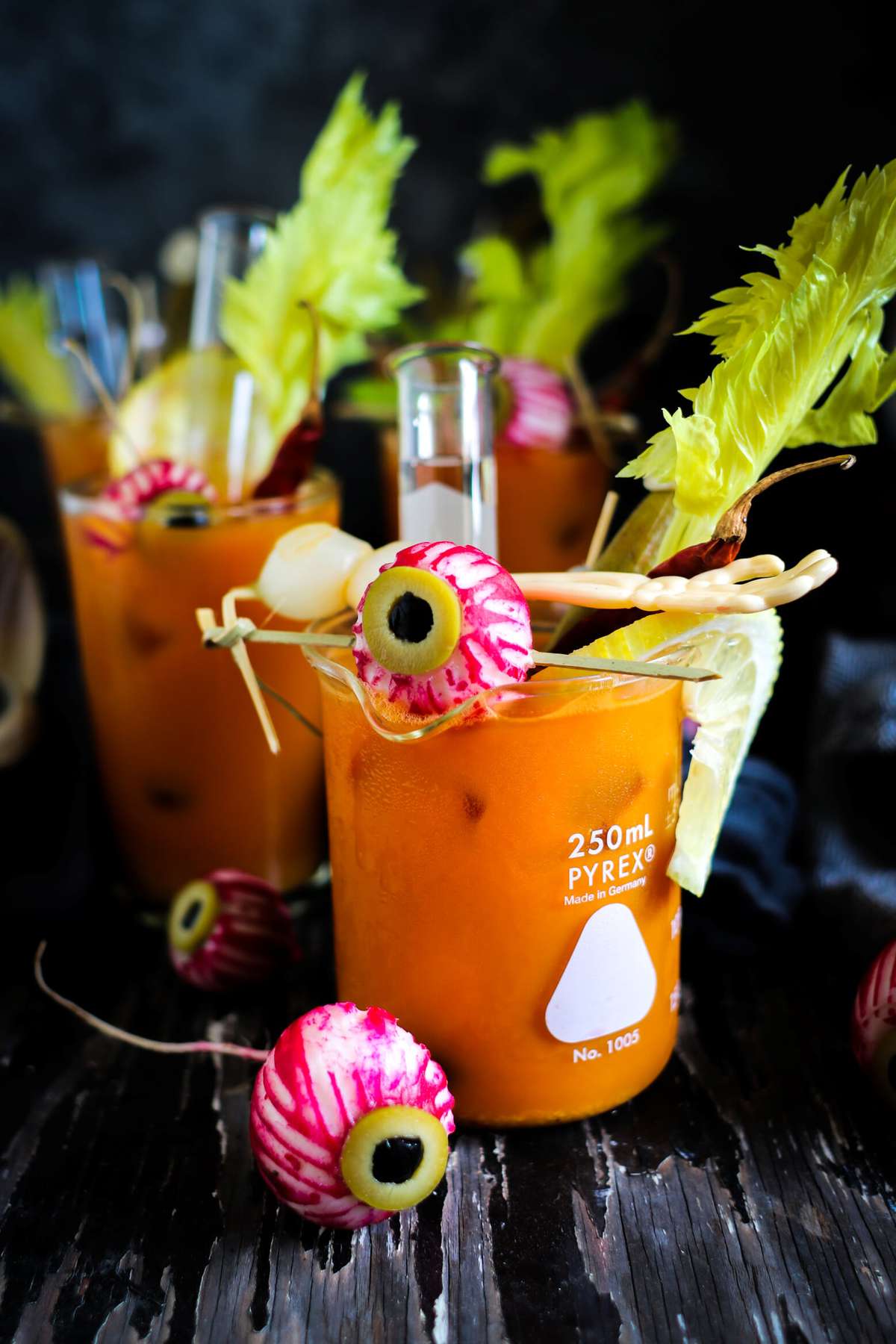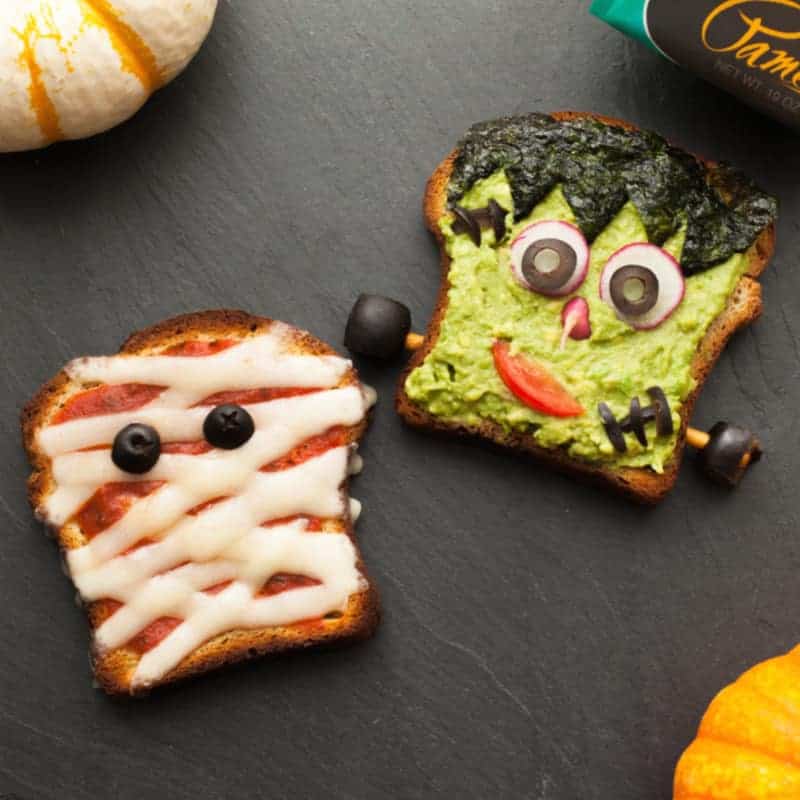 Monster faces for lunch!
Frankenstein comes together with the help of avocado or guacamole, tomato, radish and California olives for eyes, stitches and those awesome neck bolts! Make a mummy with tomato sauce, California cheese "bandages" and olive eyes. Courtesy our friend Nicole at Pinch My Salt.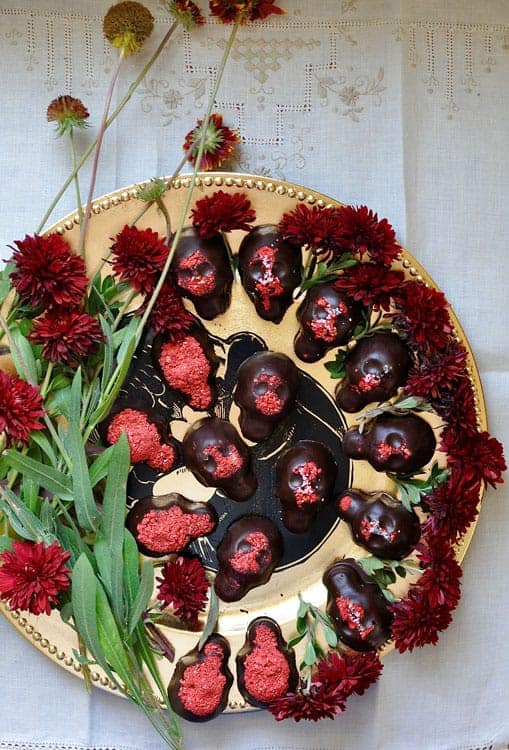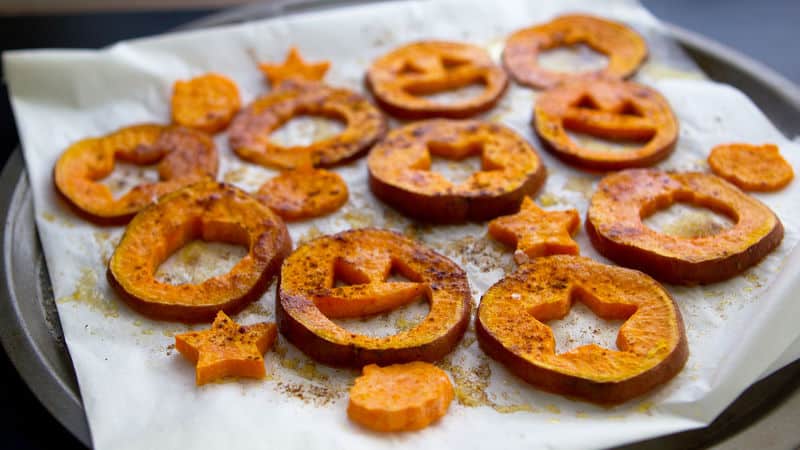 How fun are these festive sweet potato fries? Dunk them in spicy ketchup for an extra scary treat!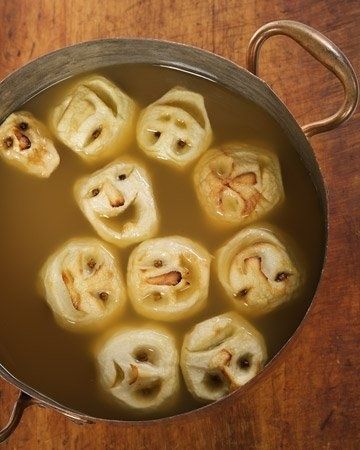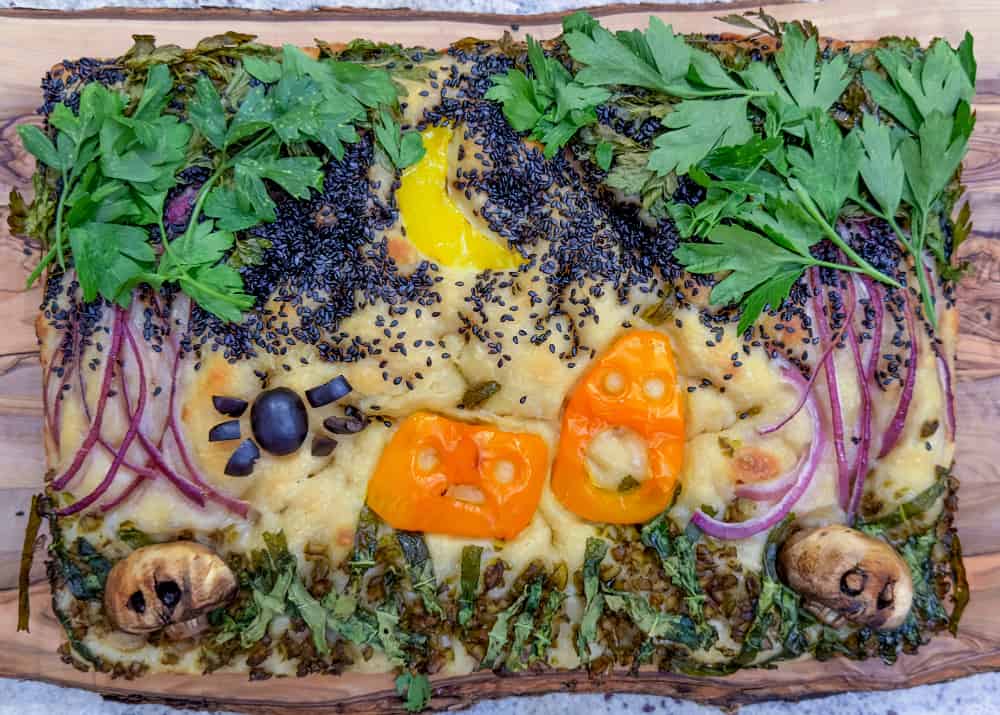 This Halloween Focaccia from our friend Jerry James Stone makes a ghoulish scene with CA Ripe Olives, peppers, mushroom skulls & more.
And for old times, sake, don't forget about making these this season…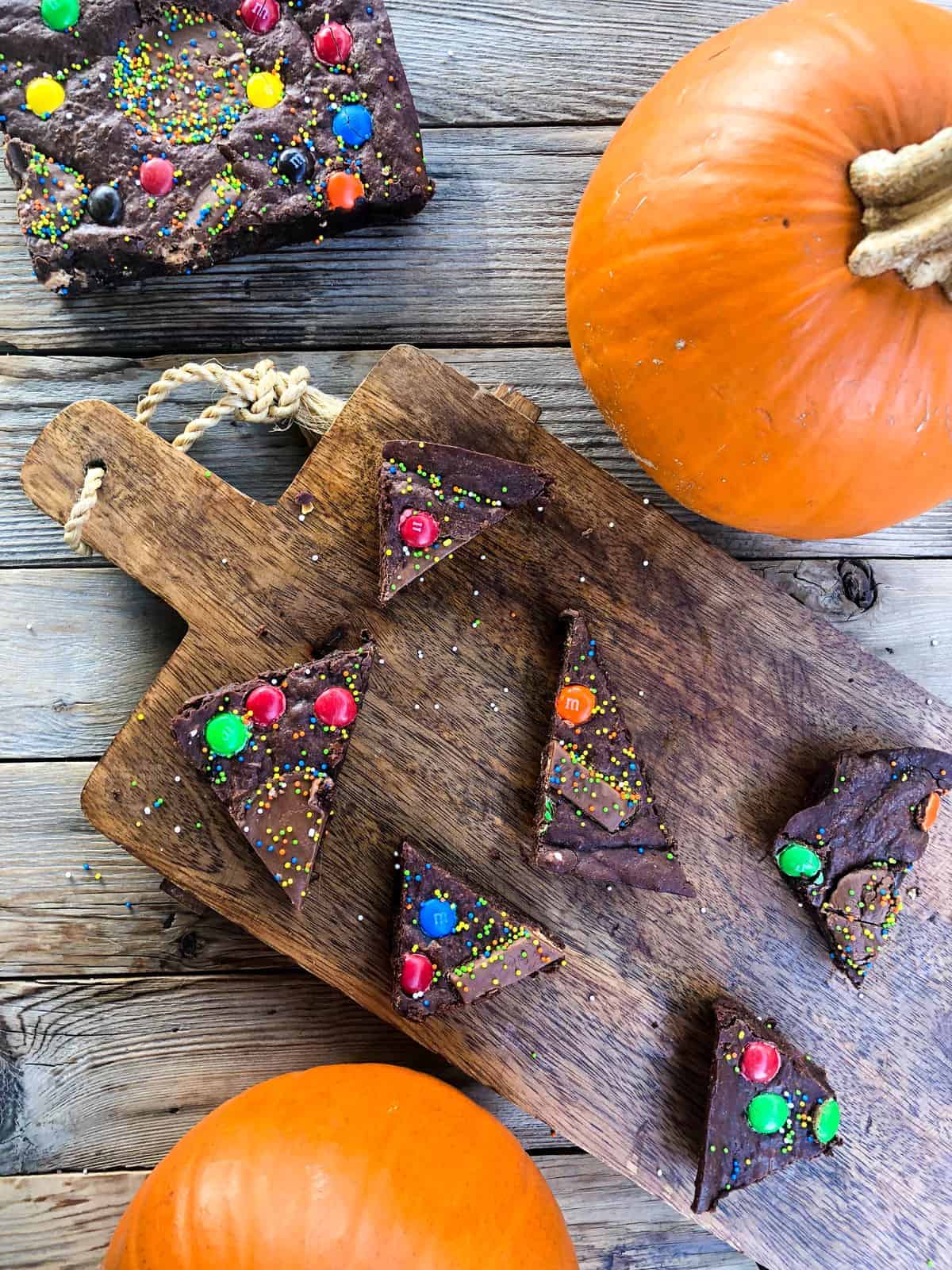 Witch's Brew Brownies are too much fun – and loaded with leftover (or purchased-for-the-occasion!) Halloween candy – yum!
Here are the printable Halloween Food Art recipes for ya!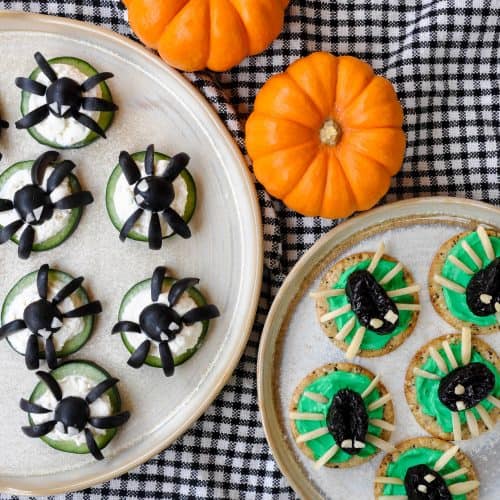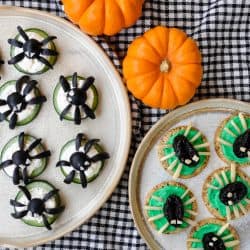 Halloween Food Art: How to Make Spider Bites + Bug Bites
Learn how to make two of our favorite Halloween Food Art ideas: Spider Bites: cucumber topped with cream cheese and olives + Bug Bites: a cream-cheese topped cracker with a prune body and almond legs.
Ingredients
For the Spider Bites:
4 slices cucumber
4 tsp cream cheese
4-6 extra large California ripe black olives
1 slice radish
For the Bug Bites:
4 crackers
4 tsp cream cheese tinted with green food coloring
4 prunes
40 pieces slivered almonds
Instructions
For the Spider Bites:
Top 1 tsp of cream cheese onto the cucumber.

Halve the olive lengthwise. Place one half cutside down onto the cream cheese. The other half, slice into 6 thin slivers for the legs.

Cut the radish slice into slivers and then cut on the diagonal to create triangle shapes. Stick to the olive body, using additional cream cheese on the back to help it stick if needed.
For the Bug Bites:
Spread 1 tsp cream cheese on each cracker.

Top with a prune and add the 8 slivered almond legs. Cut down another slivered almond and use for the eyes.
Nutrition
Calories: 69kcalCarbohydrates: 6gProtein: 2gFat: 5gSaturated Fat: 1gPolyunsaturated Fat: 1gMonounsaturated Fat: 2gTrans Fat: 0.02gCholesterol: 5mgSodium: 60mgPotassium: 87mgFiber: 1gSugar: 2gVitamin A: 116IUVitamin C: 0.2mgCalcium: 24mgIron: 0.3mg