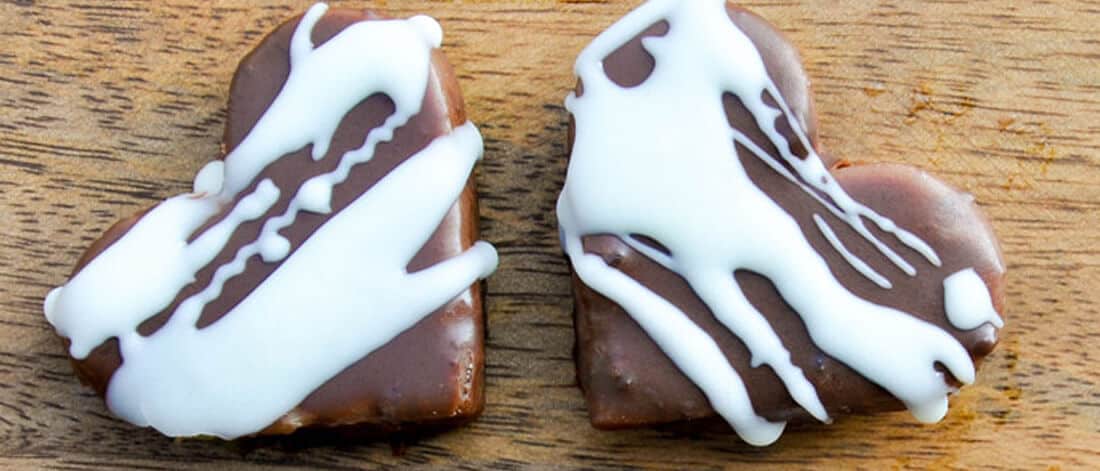 CA GROWN Blog
Discover. Learn. Connect.
Chocolate Kiwi Hearts
February 2, 2015
Eat the Season!
Sign Up For Weekly Recipes
« Back to Recipes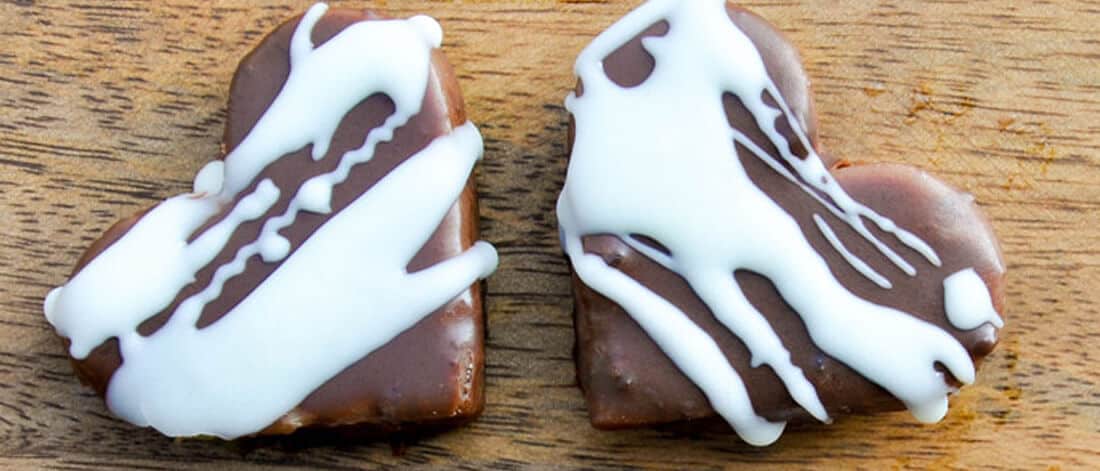 Chocolate Kiwi Hearts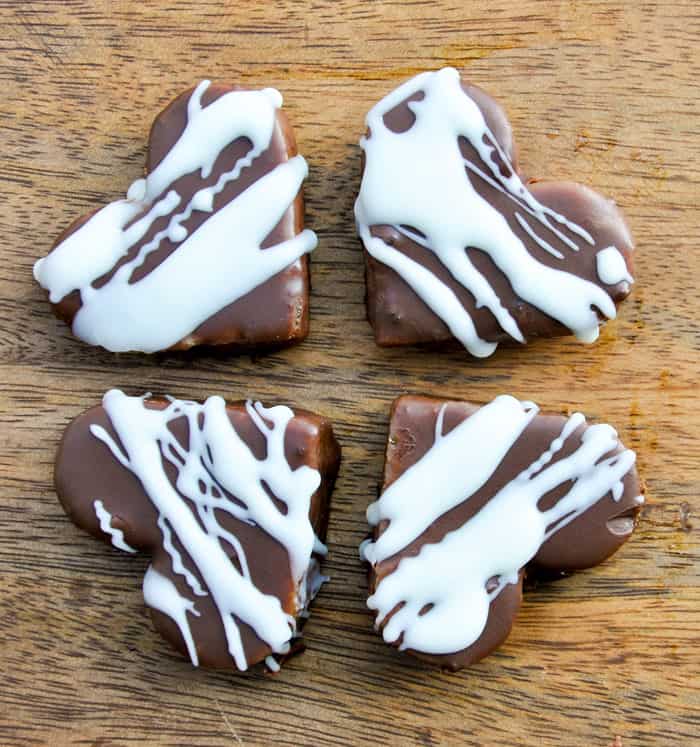 If the post title didn't give it away, I bet you would never guess these were made from kiwis!
The tartness of the kiwis and the smoothness of the chocolate make this combination delectable. And, they are super easy to make!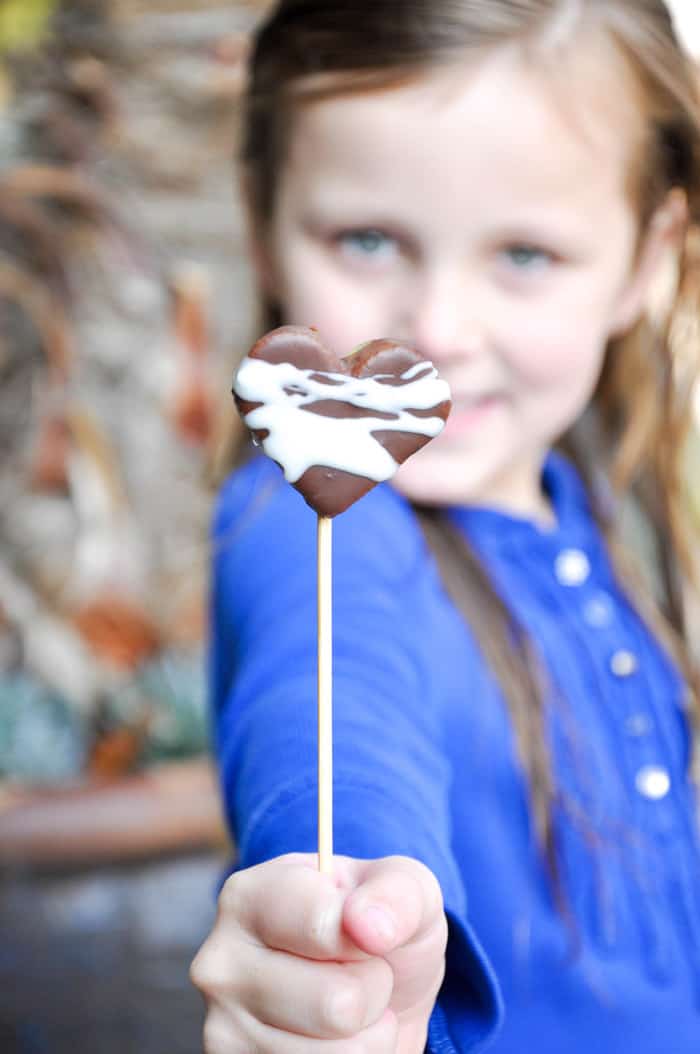 I even added skewers to mine to make them fun for the kids to eat. Plus, it helps to keep their little fingers from getting too messy.
Here is the easy recipe: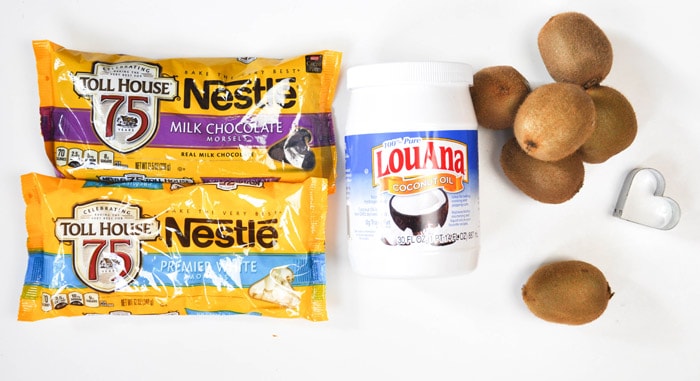 California kiwis
Bag of milk chocolate chips
Bag of white chocolate chips
Coconut oil (or you can use traditional shortening)
Small heart shaped cookie cutter (mine was 2″ across at the widest point)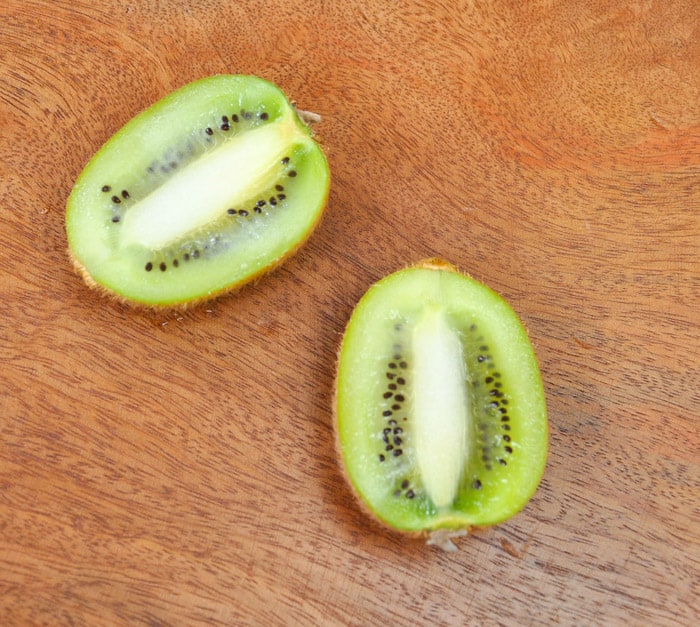 Cut your kiwi in half. I sliced a few lengthwise and a few crosswise, depending on how large they were.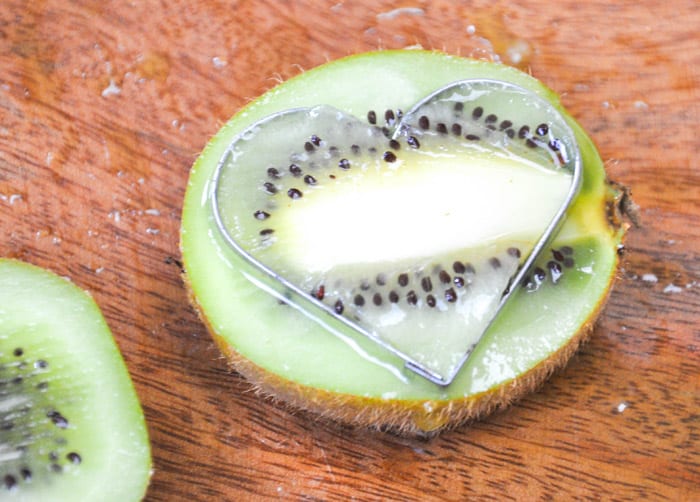 Press the heart cookie cutter down onto the cut side of the kiwi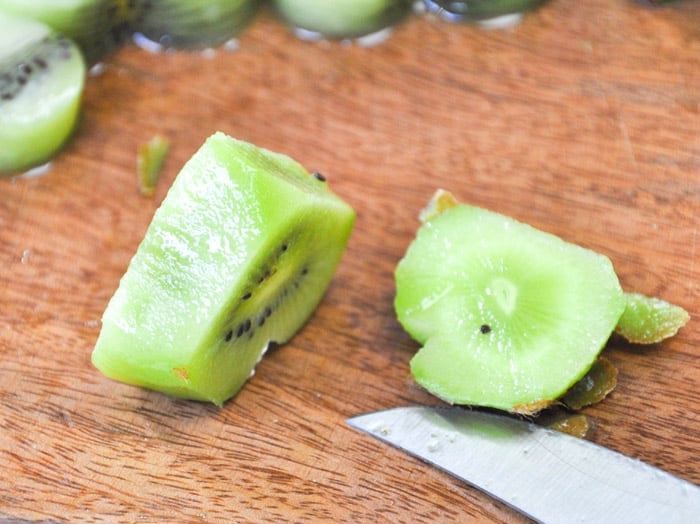 Slice the back of the kiwi off and remove any of the fuzzy layer that still remains
Now, melt your chocolates: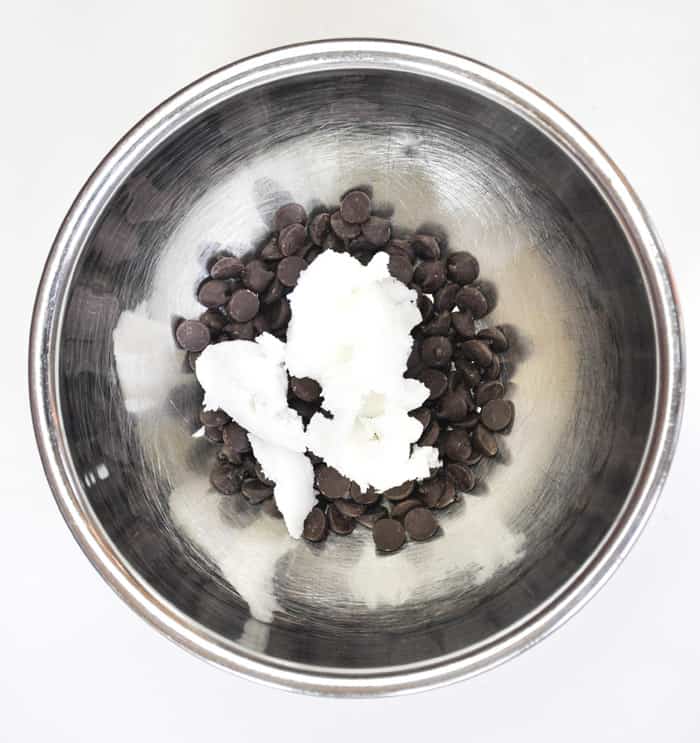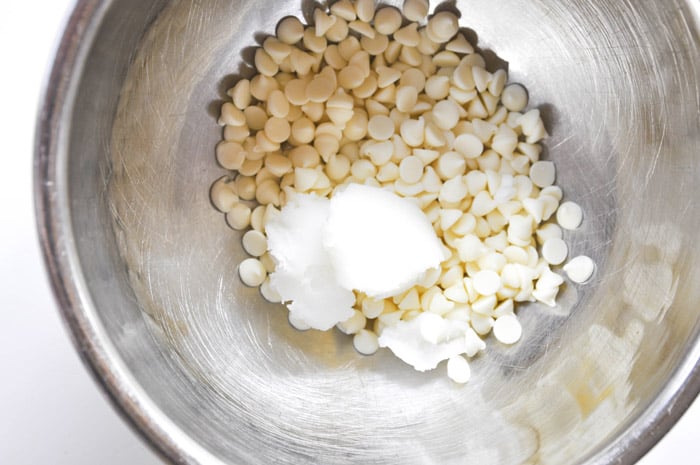 Add the chocolate chips and the coconut oil to a double boiler, or just use a metal bowl over a pot of boiling water. Melt over medium heat until thoroughly melted.
Ratio is 4:1, so every cup of chocolate chips, you should use 1/4 cup of coconut oil.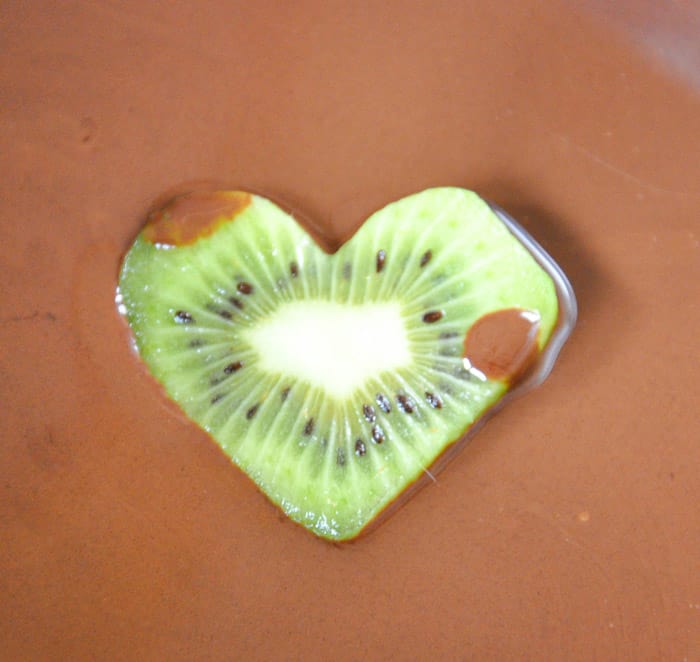 Place the kiwi heart in the melted milk chocolate and cover entirely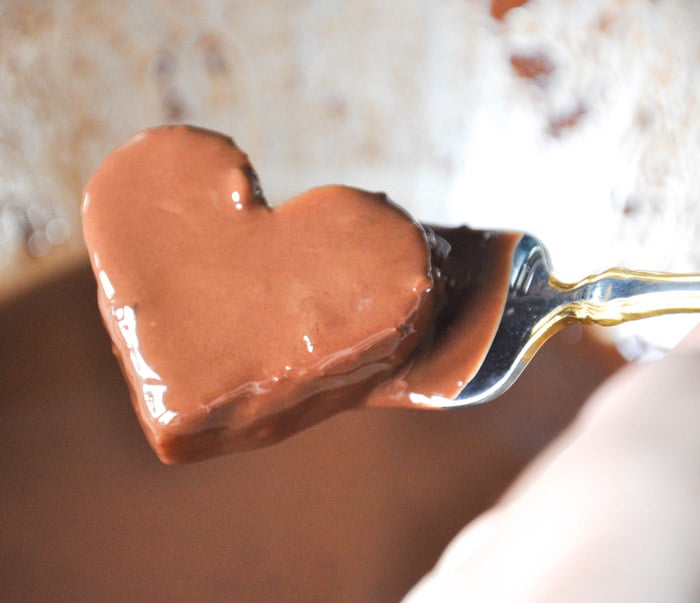 Lift out with a fork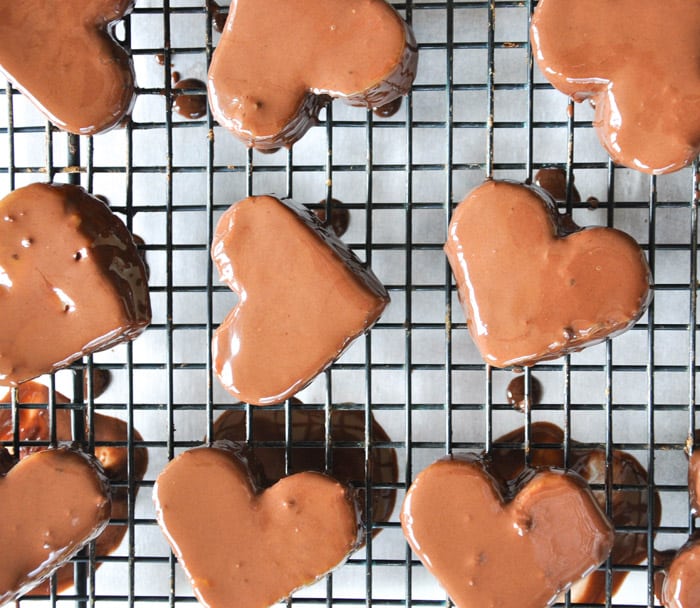 Place on a cookie cooling rack with parchment paper placed under to catch the drips. Place in the refrigerator to allow the chocolate to harden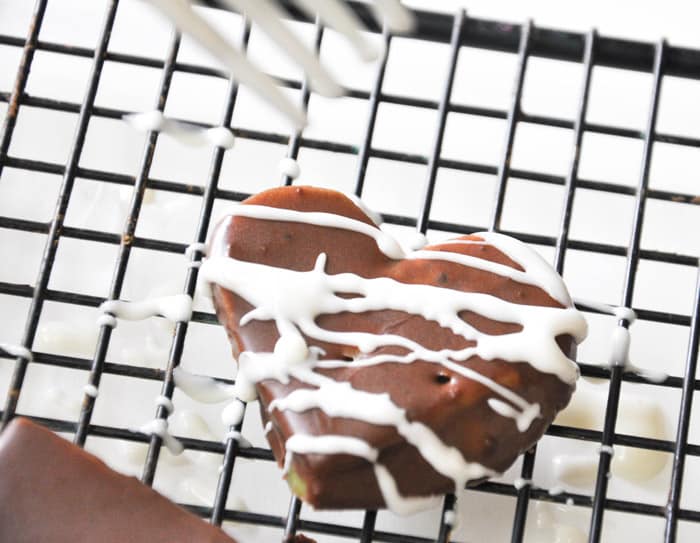 Using the melted white chocolate and a fork, drizzle the white chocolate over the kiwi hearts. Place back in the fridge to allow the white chocolate to set.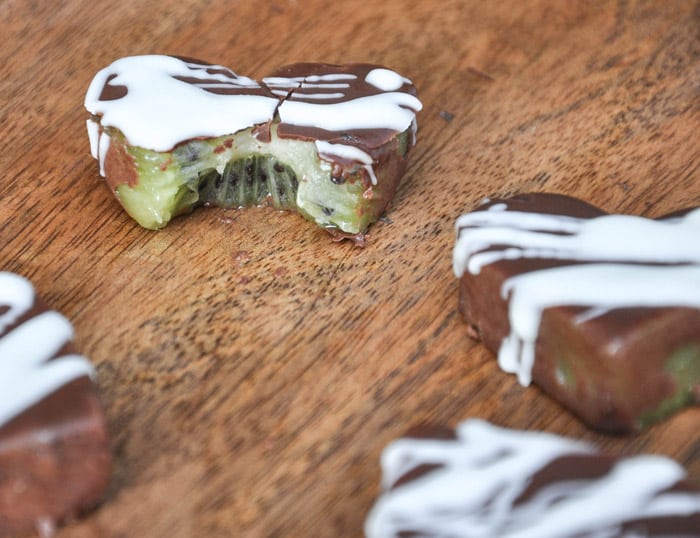 Dig in and enjoy!