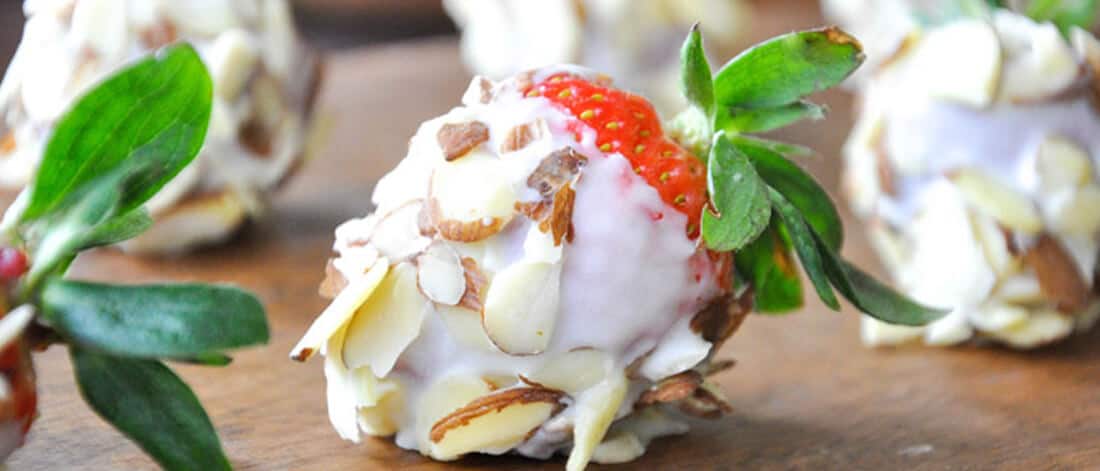 CA GROWN Blog
Discover. Learn. Connect.
Almond Crusted Strawberries
February 2, 2015
Eat the Season!
Sign Up For Weekly Recipes
« Back to Recipes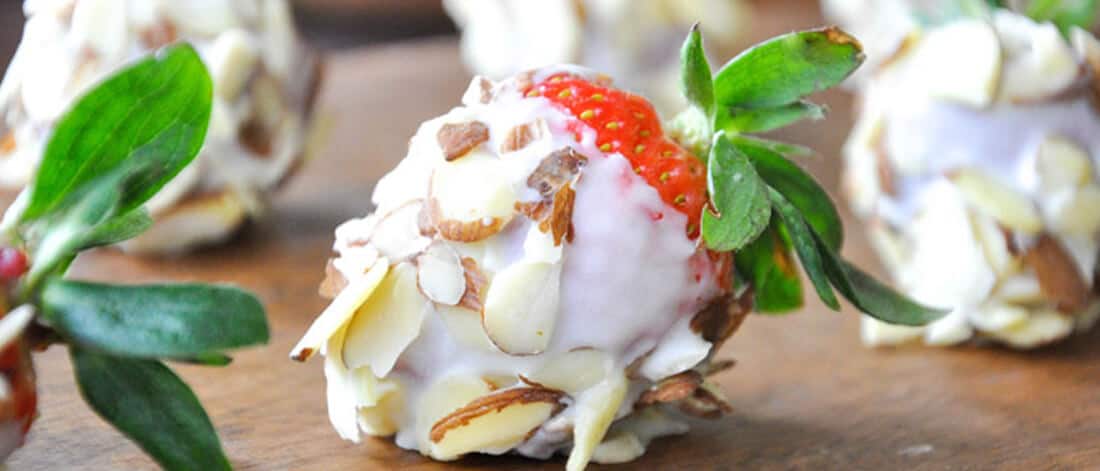 Almond Crusted Strawberries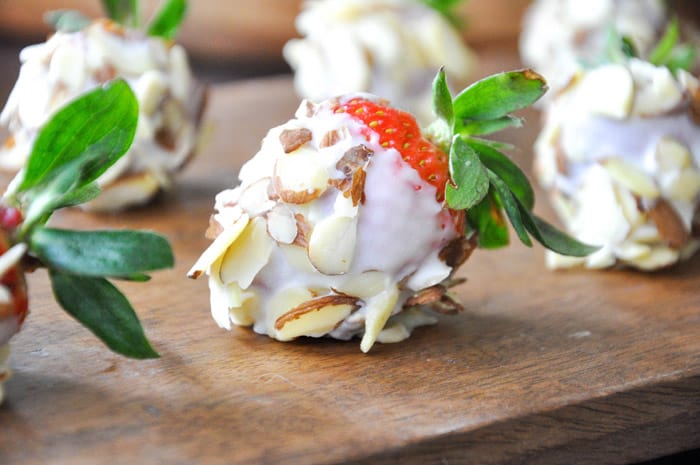 I love anything-covered strawberries and these are my absolute fave!
I mean, what could be finer than smothering one of your favorite fruits in chocolate and crunchy toasted almonds?
What's even better is you can make these a few days before Valentine's Day, or any other occasion, and they will be ready to please all your loved ones ( and for a fraction of the cost of mail order).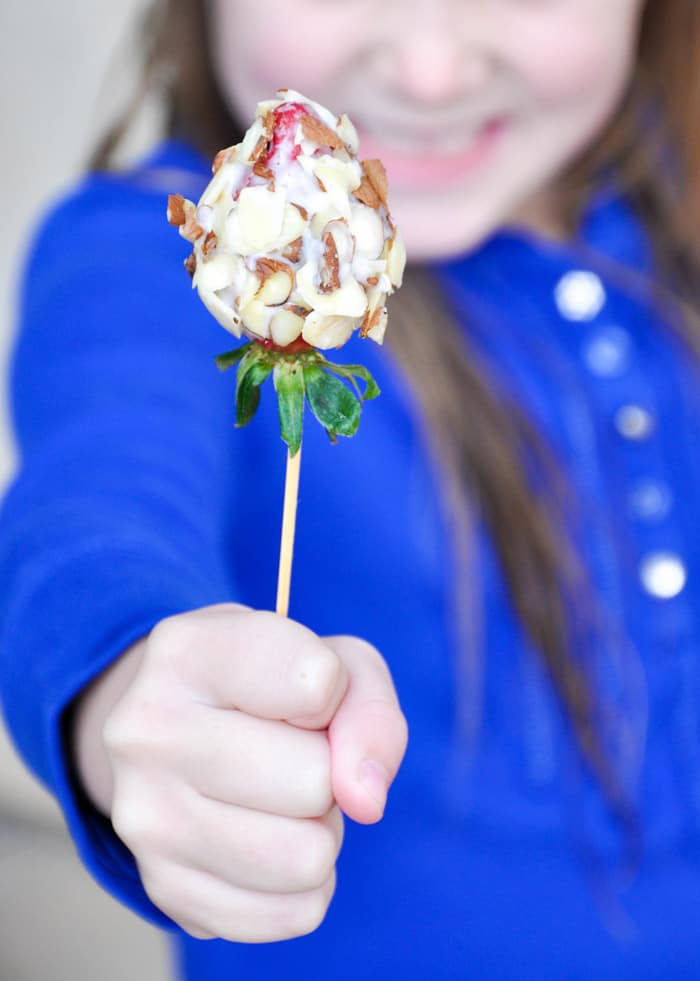 I even added skewers to mine to make "strawberry pops" for the kids!  They were a huge hit!  Trust me…. anything on a stick just makes eating more fun 🙂
Here's the easy recipe: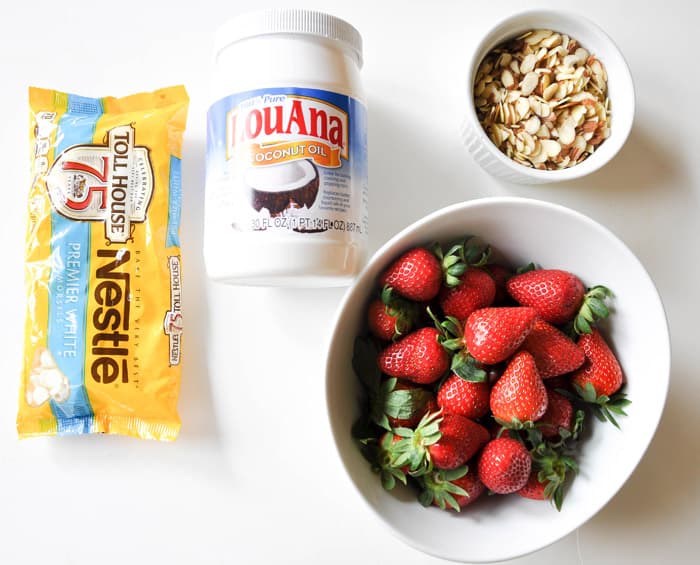 Fresh California strawberries
Bag of white chocolate chips
Coconut oil (you can use traditional shortening)
Slivered almonds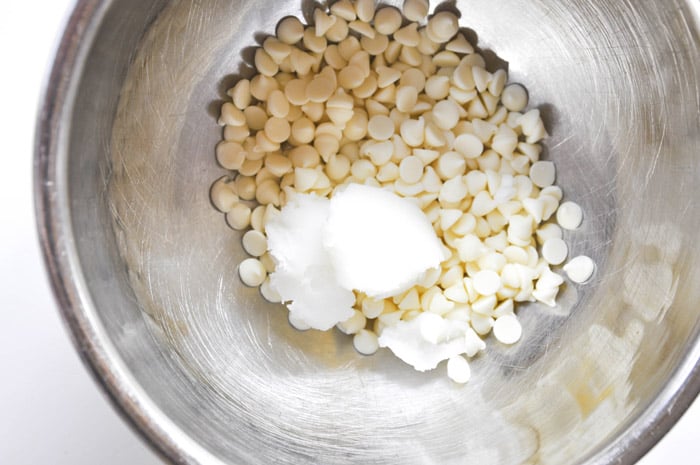 Add the chocolate chips and the coconut oil to a double boiler, or just use a metal bowl over  a pot of boiling water.  Melt over medium heat until thoroughly melted.
Ratio is 4:1, so every cup of chocolate chips, you should use 1/4 cup of coconut oil.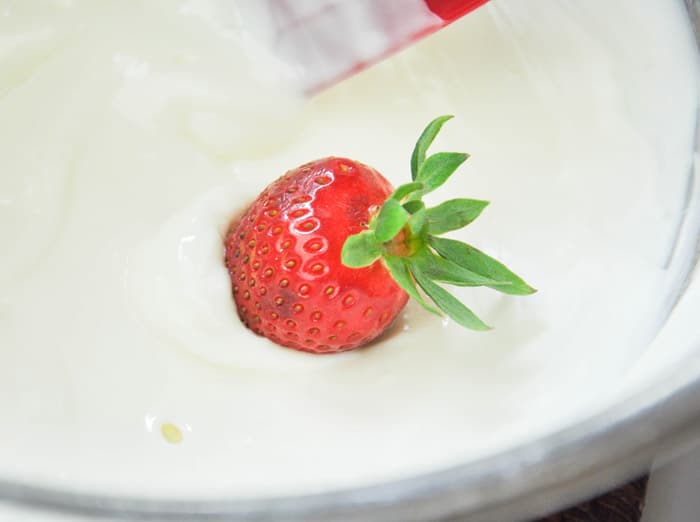 Dredge the strawberry into the melted chocolate and cover all the way up to the green top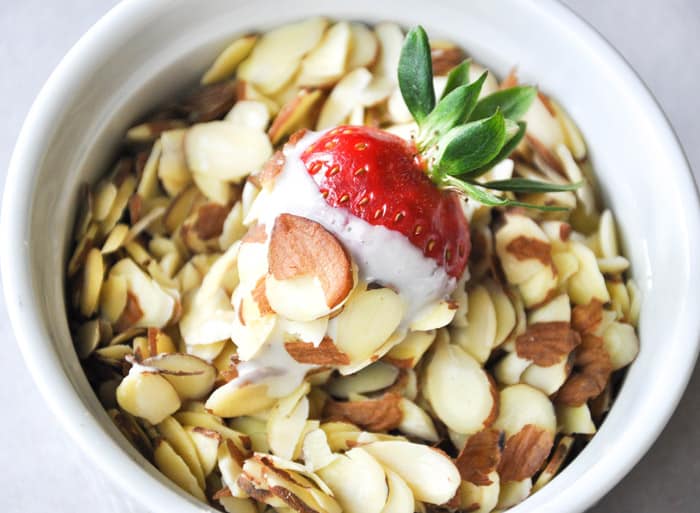 Roll the strawberry in the almonds to thoroughly coat.  Place on a parchment lined cookie sheet and put in refrigerator to chill and enjoy!