Incredible Strawberry Recipes
It's strawberry season in California and we can't wait to share these scrumptious and incredible strawberry recipes with you! From strawberry jello shots to a strawberry facial mask, we're sure you will find something that you can't resist making. Let's dive in…
Strawberry Ricotta and Basil Sandwich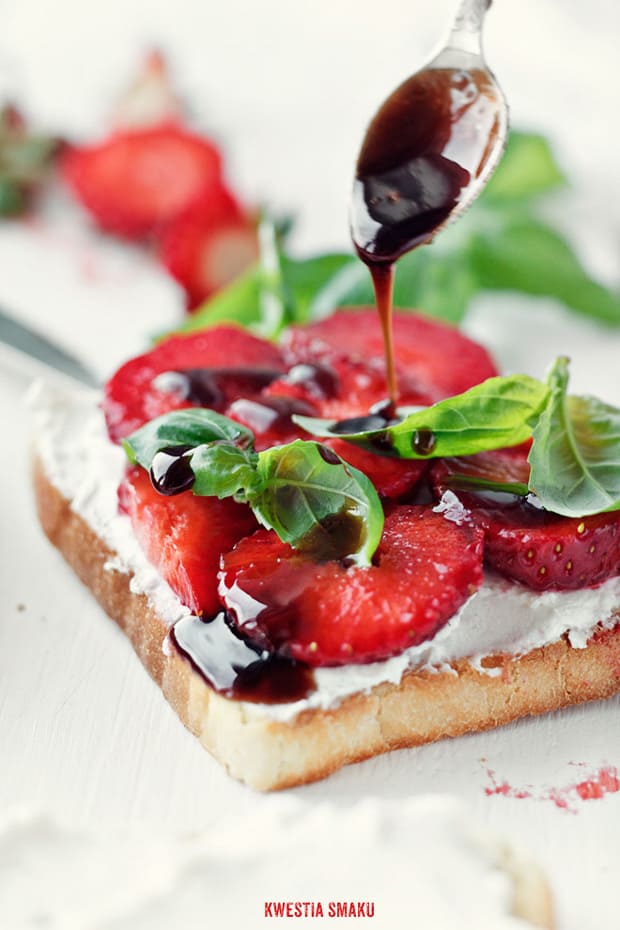 This heavenly combination of sweet and savory looks like a great addition to your next summer dinner party.
Via Kwestia Smaku
Strawberry Shots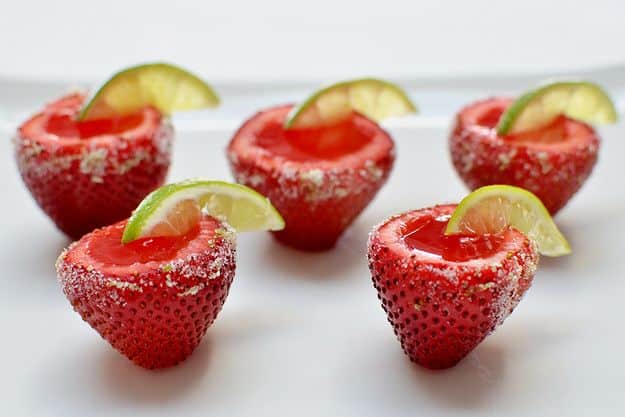 Well this makes total sense! Strawberries just happen to be just the right size to hold a shot of booze. Serve these up at your next summer barbeque with a twist of lime.
Via Buzzfeed
Strawberry Fields Cake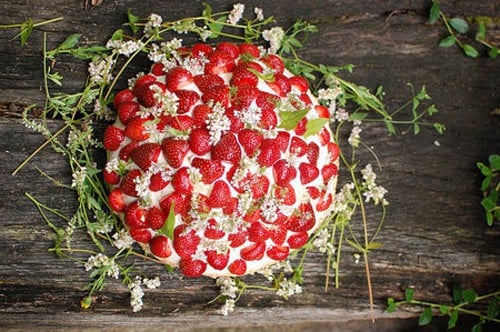 Decorate your next homemade cake with a basket of halved strawberries and a few wildflowers. Such understand elegance.
Via Project Wedding
Strawberry Avocado Quesadillas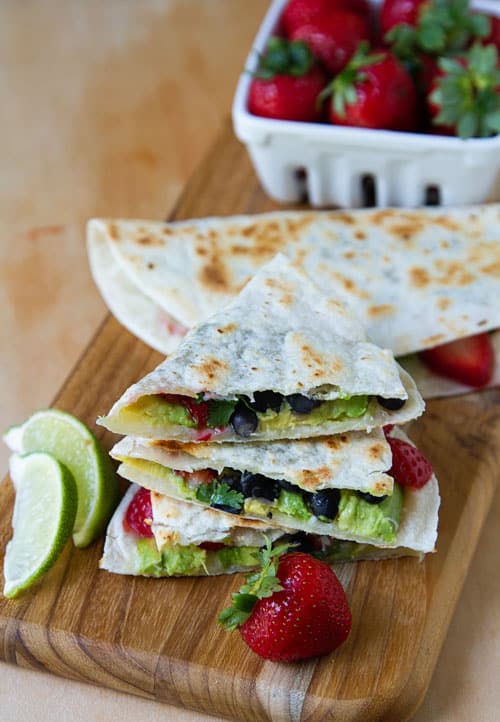 A tasty collaboration of flavors and texture stands out in this non-traditional quesadilla.
Via La Fuji Mama
Individual Strawberry Crisps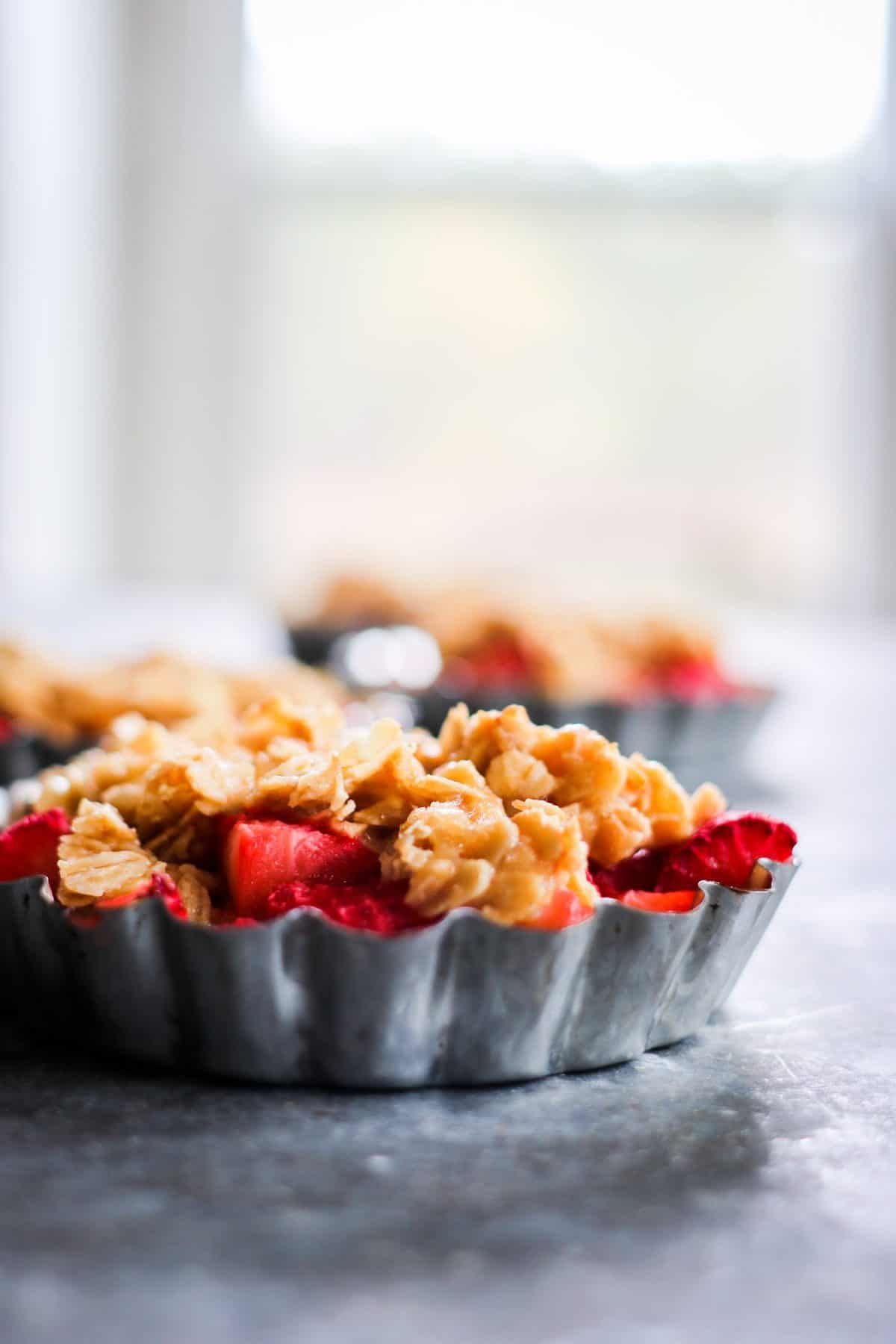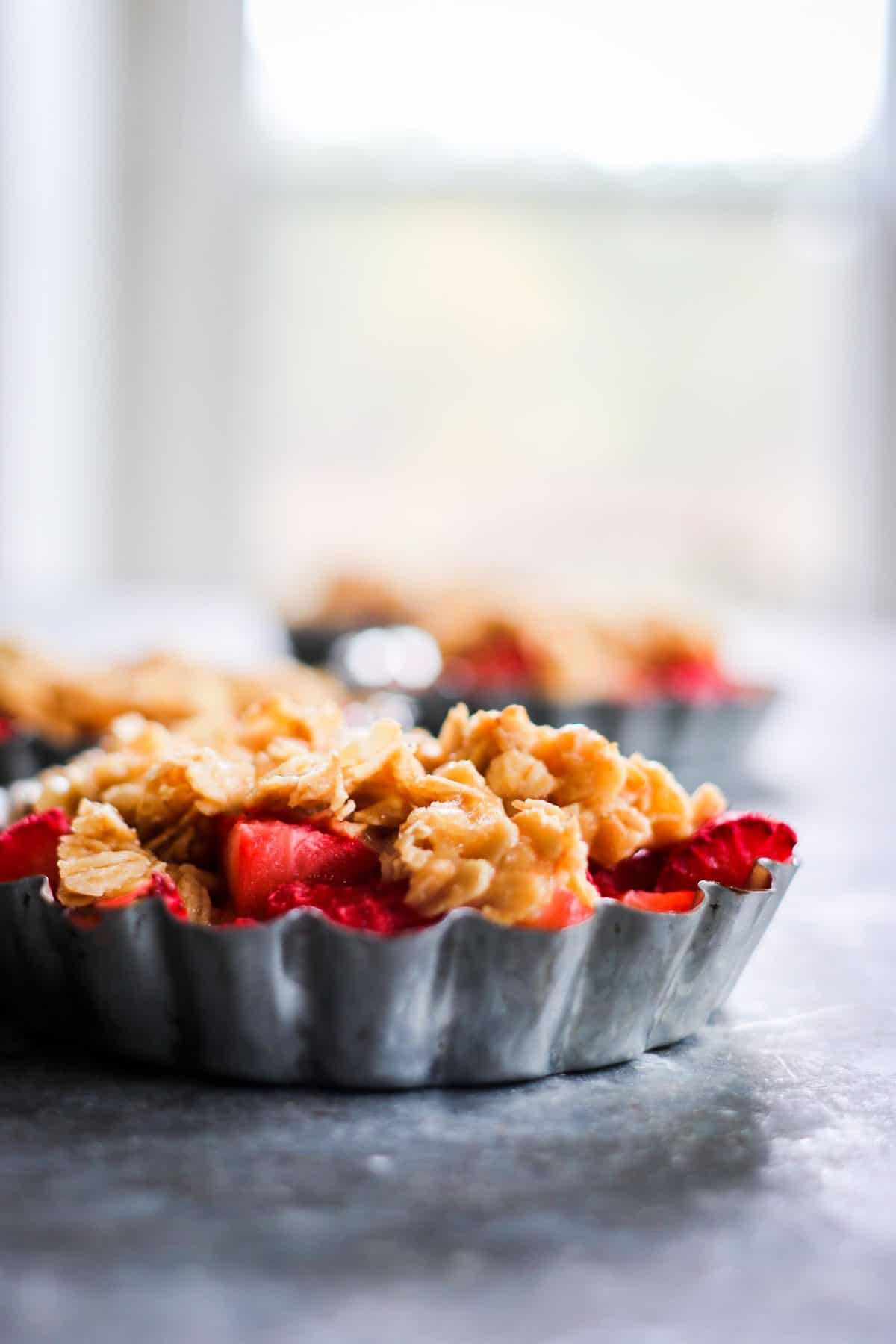 These Individual Strawberry Crisps are packed with berry flavor and take almost no work. How can you beat that?
Chocolate Filled Berries
What could be better than strawberries filled with a decadent chocolate? Not much.
Via Lily Shop
Poppy Seed Avocado Strawberry Salad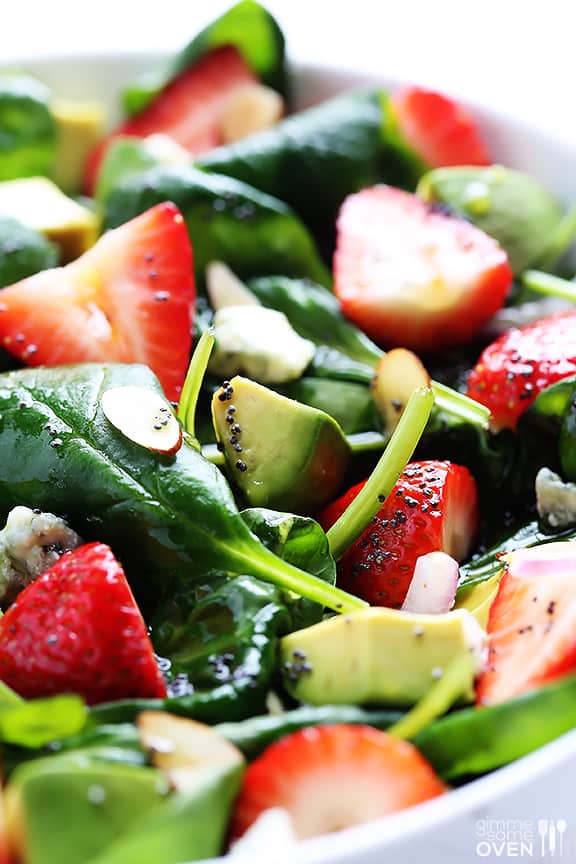 Welcome to flavor town! This fresh combination of fruits and veggies would be best served with a steak and red wine.
Via Gimme some Oven
Dried Strawberries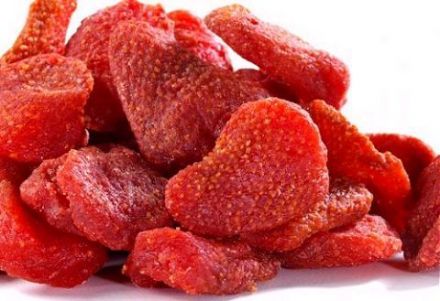 Dried fruit has several health benefits and extends the short life of the strawberry once it's left the vine. Try these super snacks sometime!
Via the World Wide Gourmet
Strawberry Yogurt Cake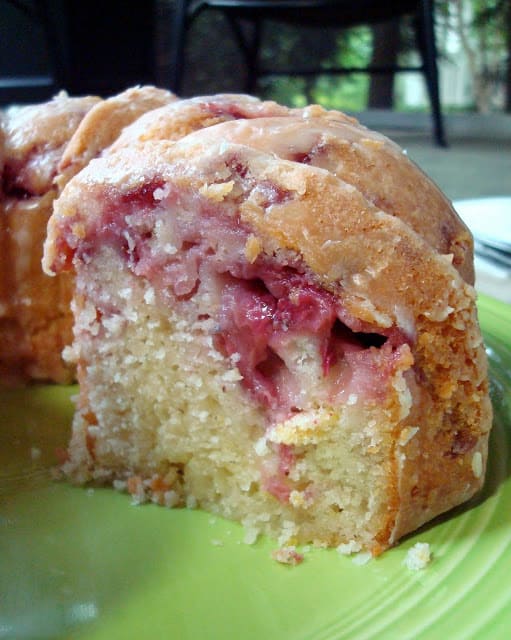 Silky yogurt and sweet strawberries come together in this moist, heavenly dessert.
Strawberry Wine Slushie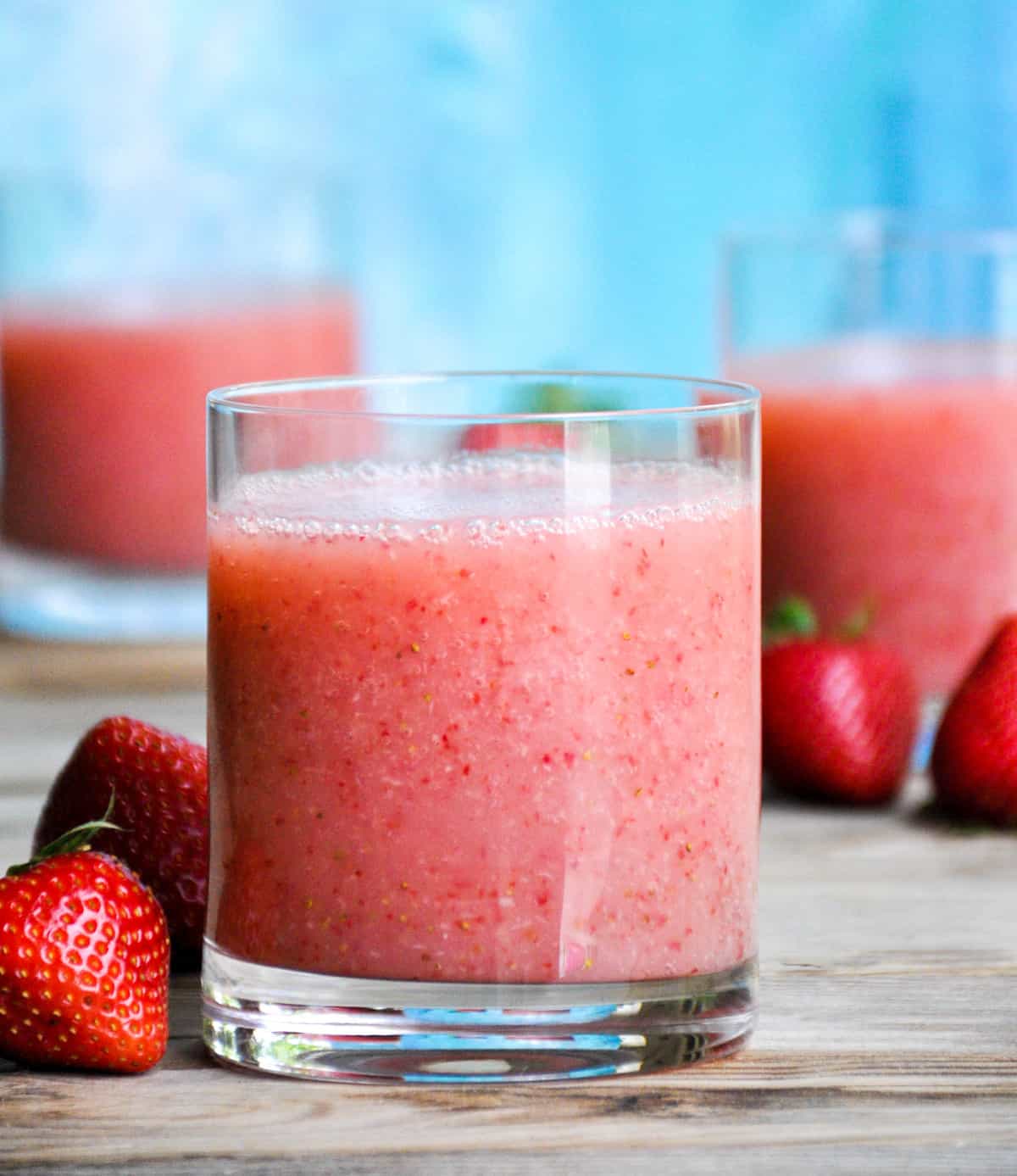 The perfect summer adults-only treat for your weekend festivities – and it's so easy!
Via CA Grown
Strawberry Almond Scones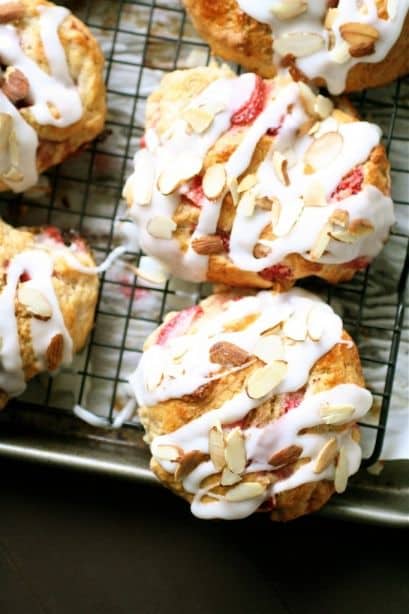 Delicate and flaky scones are crowned with almonds and a sweet icing. Inside is a delicious surprise of fresh strawberries with a hint of almond.
Nutella Stuffed Strawberry French Toast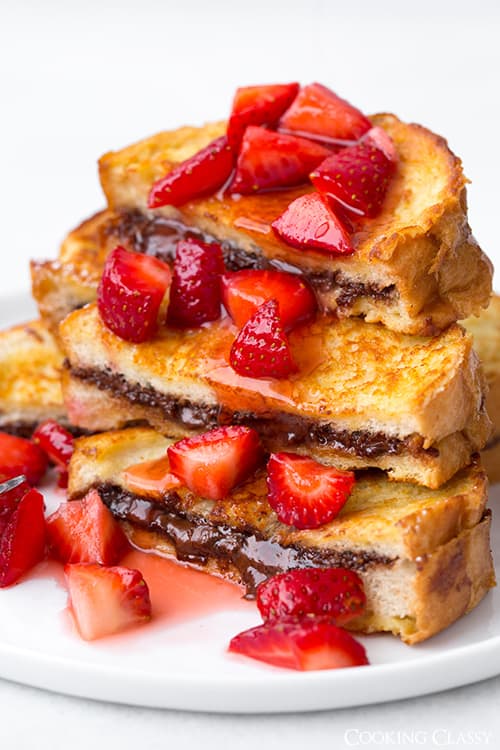 Start your morning off right with this decadent french toast stuffed with tasty nutella and topped with macerated strawberries. Yum!
Via Cooking Classy
Berries and Cream Popsicles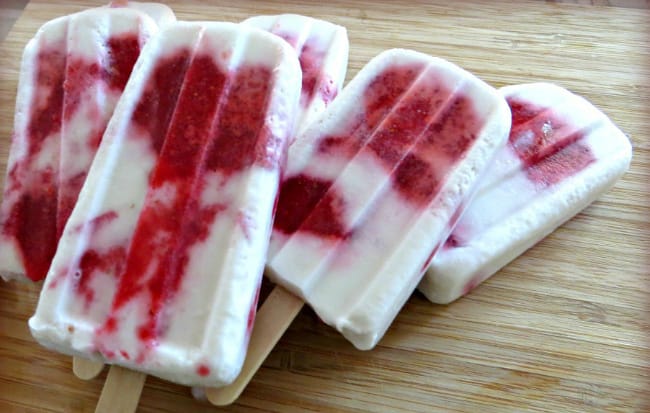 Not much that is more refreshing than a popsicle filled with fresh cream and strawberries in the summer! This recipe uses a healthy coconut milk.
Via The Coconut Mama
Strawberry Ice Box Cake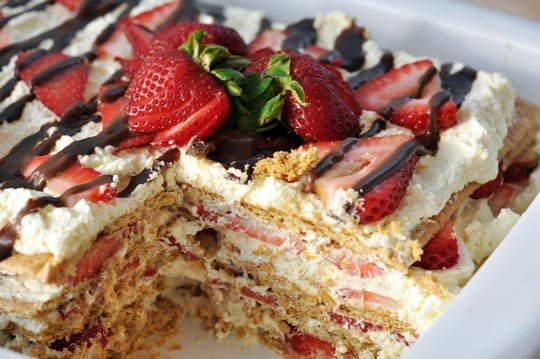 Layers of sliced strawberries, graham crackers and flavored, whipped cream make this dessert a must make this summer
Via The Kitchn
Strawberry Lemonade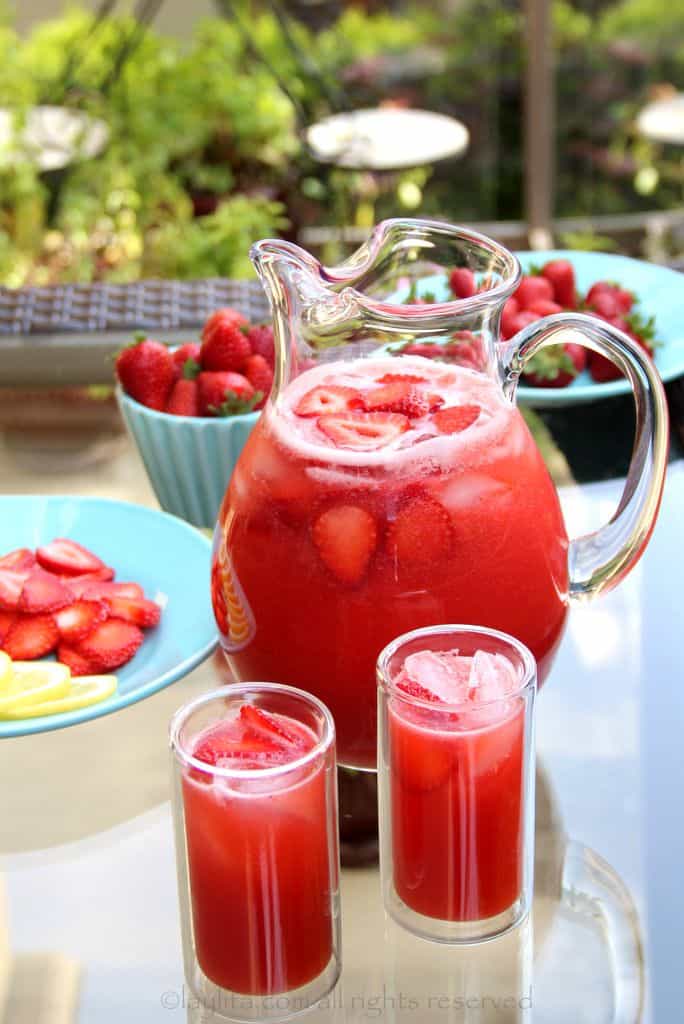 Mix up this refreshing libation for your next outdoor barbecue with the neighbors. Kids go crazy over it!
Via Lylita's Recipes
Strawberry Mask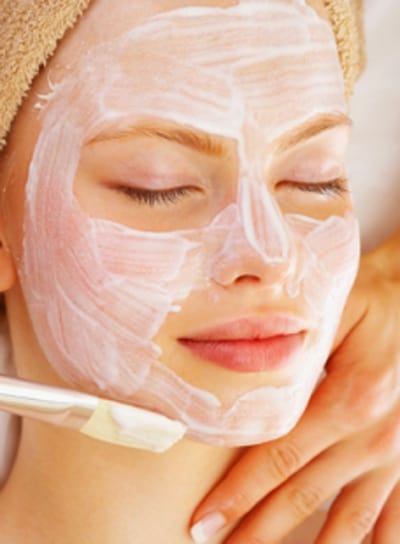 With all the nutritional benefits of strawberries, of course it make sense to make a facial masque with them. Strawberries also contain salicylic acid, which promotes new skin cells and sloughs off the old. Yay!
Now try these dishes and a mask) or create your own incredible strawberry recipes at home. Be sure to use California strawberries when you do!