Tutorial: T-Shirt to Produce Bag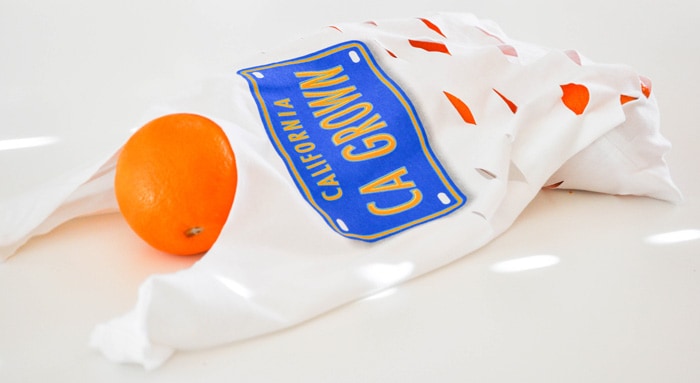 Today we are going to show you how to turn a plain T-Shirt into a useful produce bag!
Skip the plastic and make a few of these to gather up your produce at the store.  The vented bag helps your fresh fruits and veggies breathe and stay fresh.  Plus, it's a great way to re-purpose those T-Shirts that you know you're never going to wear.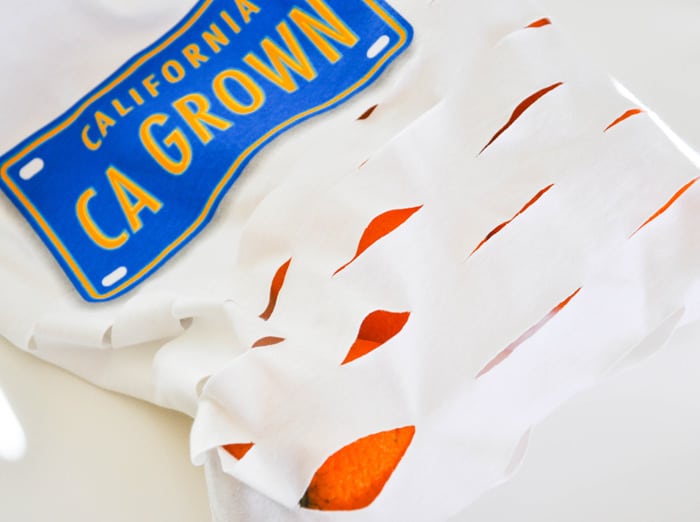 We were inspired by this post from Delia Creates, but we simplified the process so anyone can do it!
Follow along!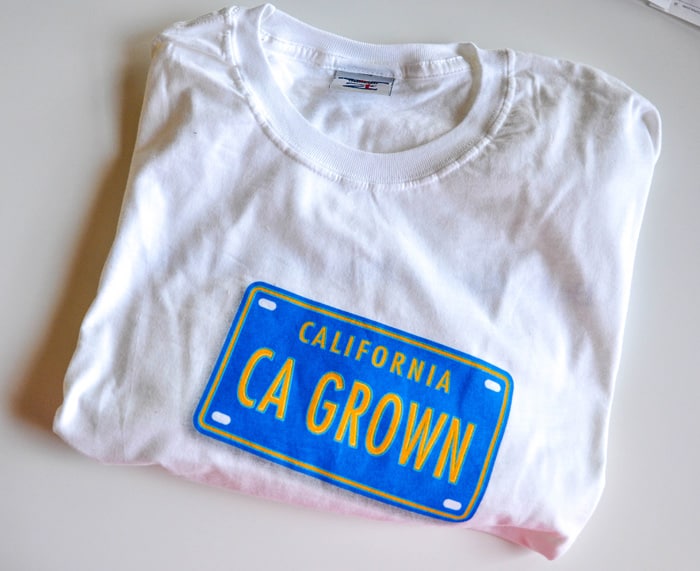 Start with a T-Shirt and a sewing machine (you can also hand sew if needed)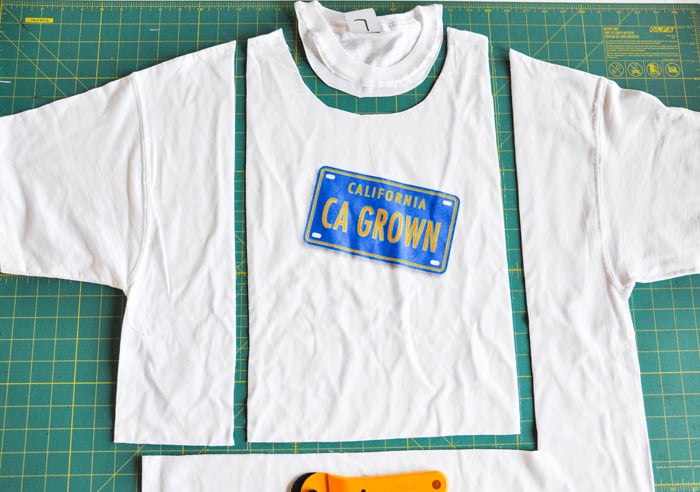 Cut the neck and the sides as shown.  You can make different sized bags by cutting different widths and lengths.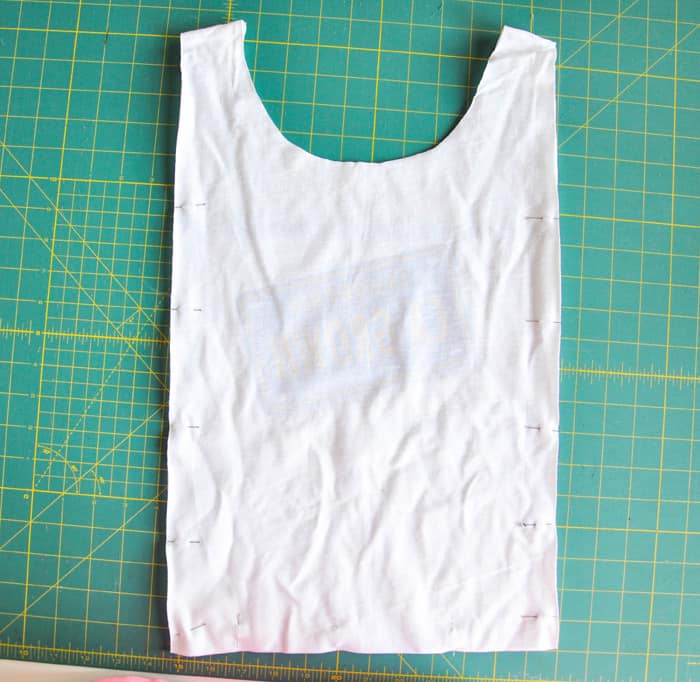 Turn the shirt inside out and pin around the sides and bottom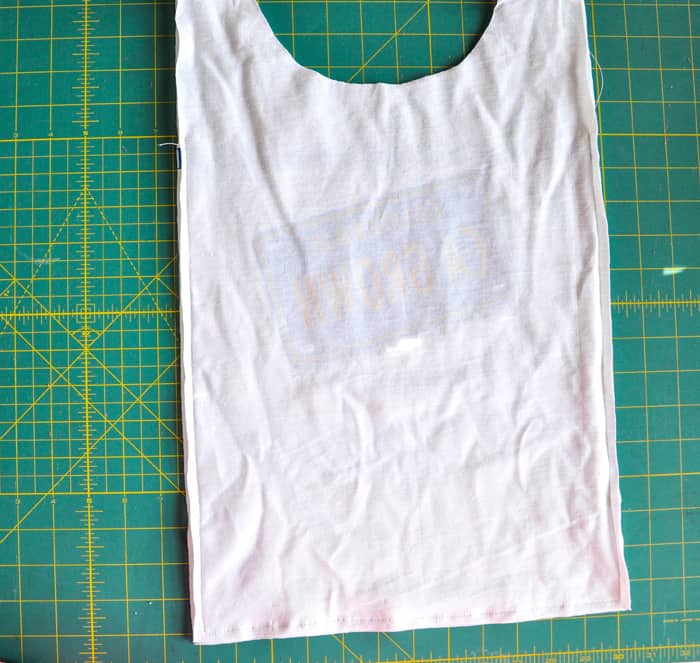 Sew the sides and bottom.  Notice I didn't sew all the way up the sides!  We need to leave room for handles!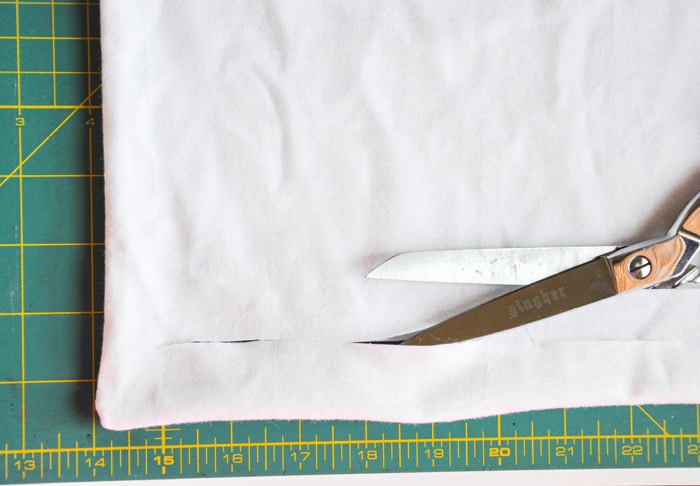 Flip the bag right side out and using a sharp pair of scissors, snip 1-3″ lengths in the shirt, cutting through both layers.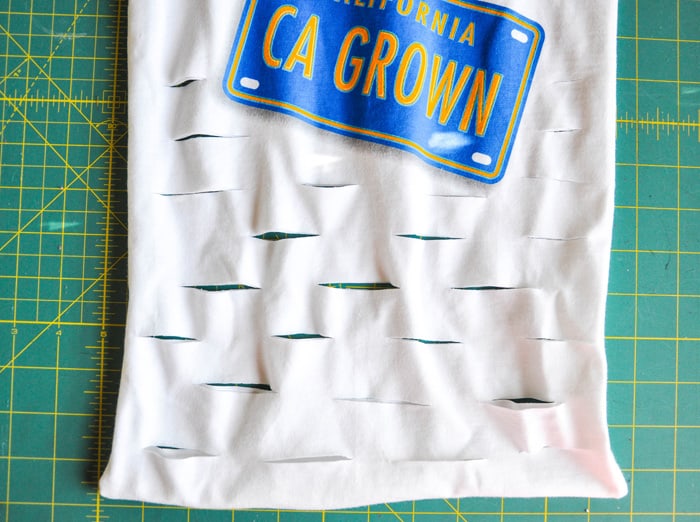 Stagger the cuts so they make a nice, vented pattern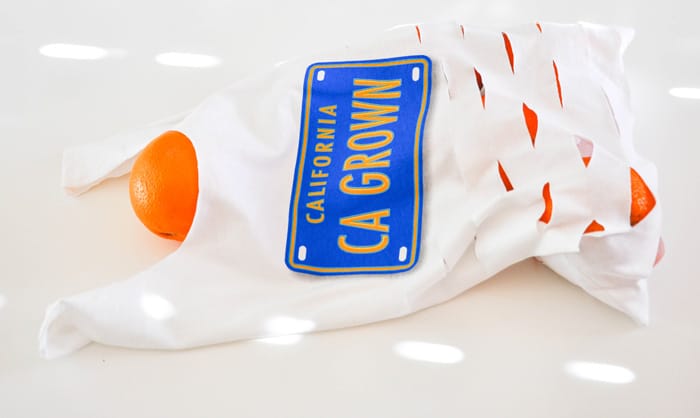 Fill with your favorite produce!  This even works great with onions hanging on a hook in the pantry.