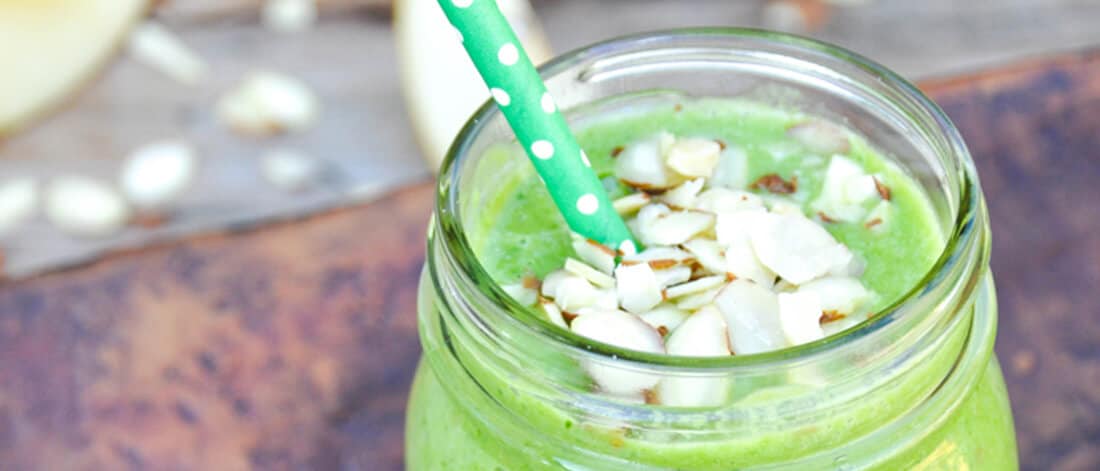 CA GROWN Blog
Discover. Learn. Connect.
California Green Smoothie
January 5, 2015
Eat the Season!
Sign Up For Weekly Recipes
« Back to Recipes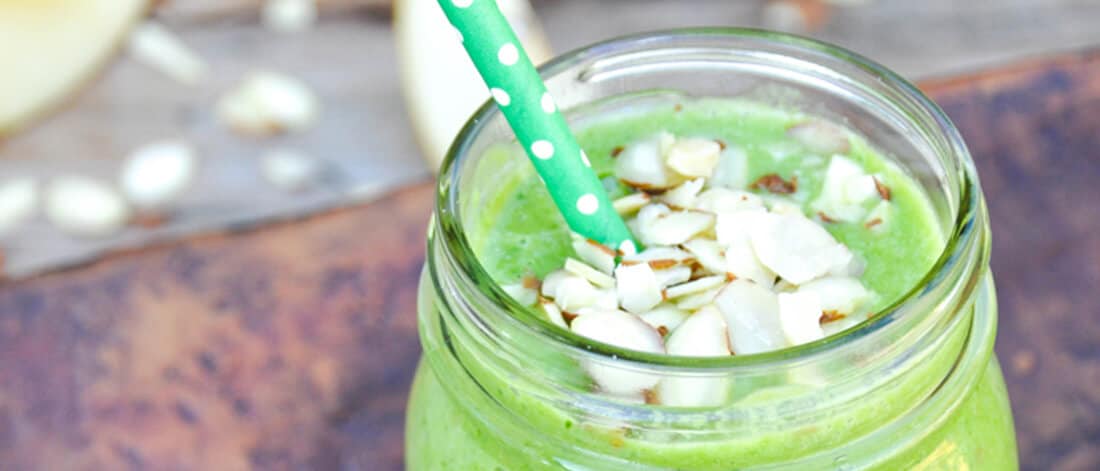 California Green Smoothie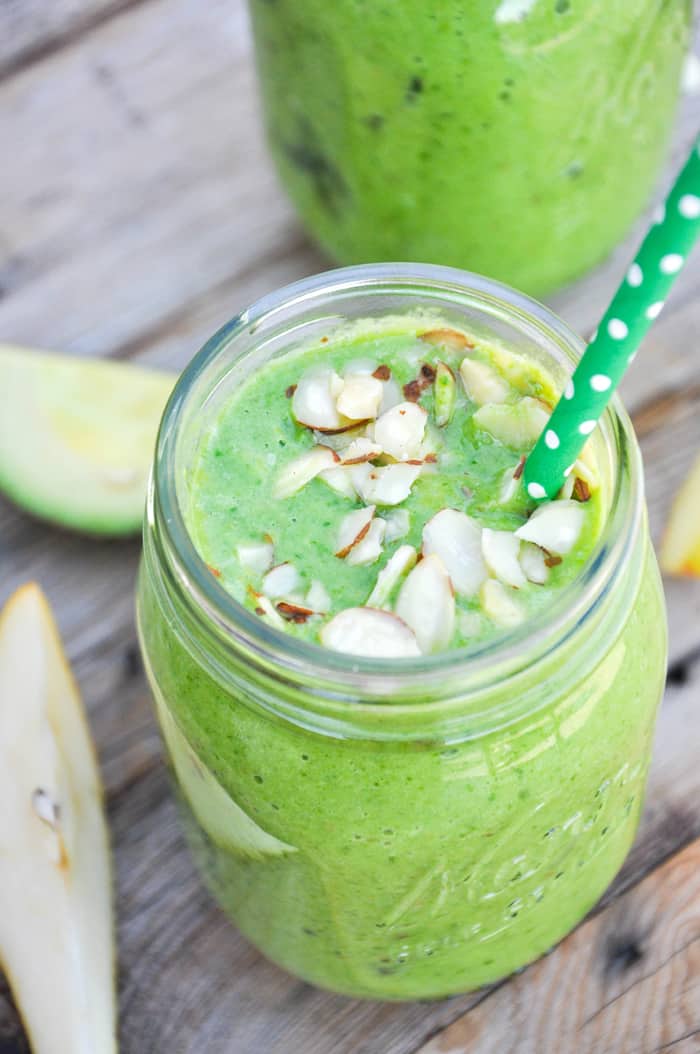 This California Green Smoothie is the best way to start your day!
Confession: I have never had a green smoothie before today. *wince* I know they're popular and I had heard about all the nutritional benefits, but seriously – I didn't know they would taste THIS good!
Had I known, I would have jumped on the bandwagon much sooner!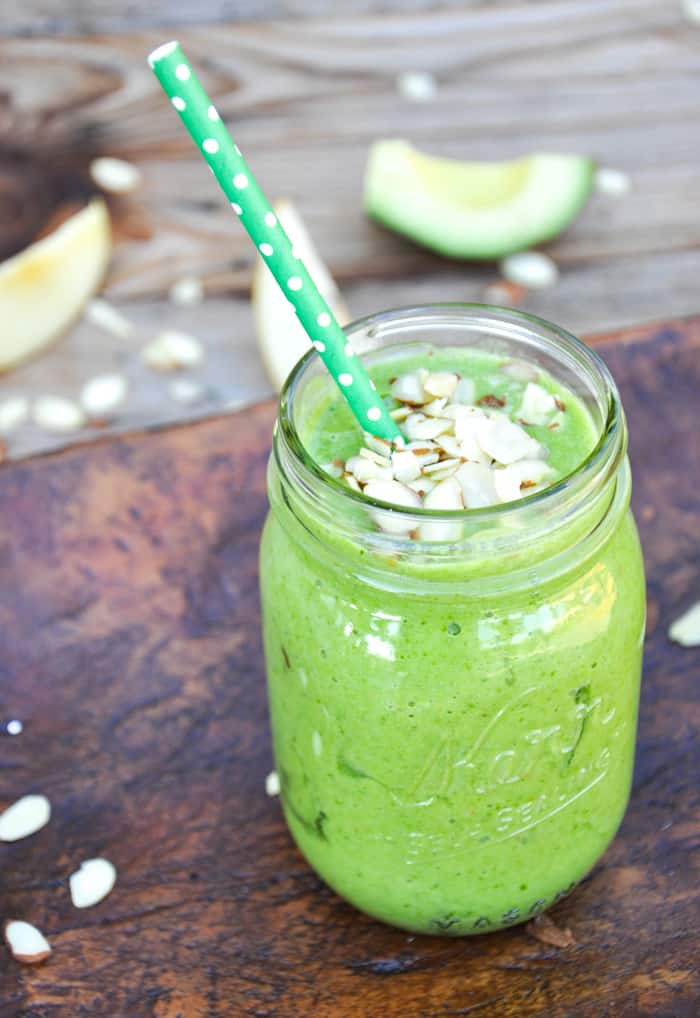 This California Green Smoothie is packed with fresh, nutrient-rich produce and nuts all easily available in our Golden State.
The flavor is crisp and pure, and surely I don't need to tell you how vivid the colors are…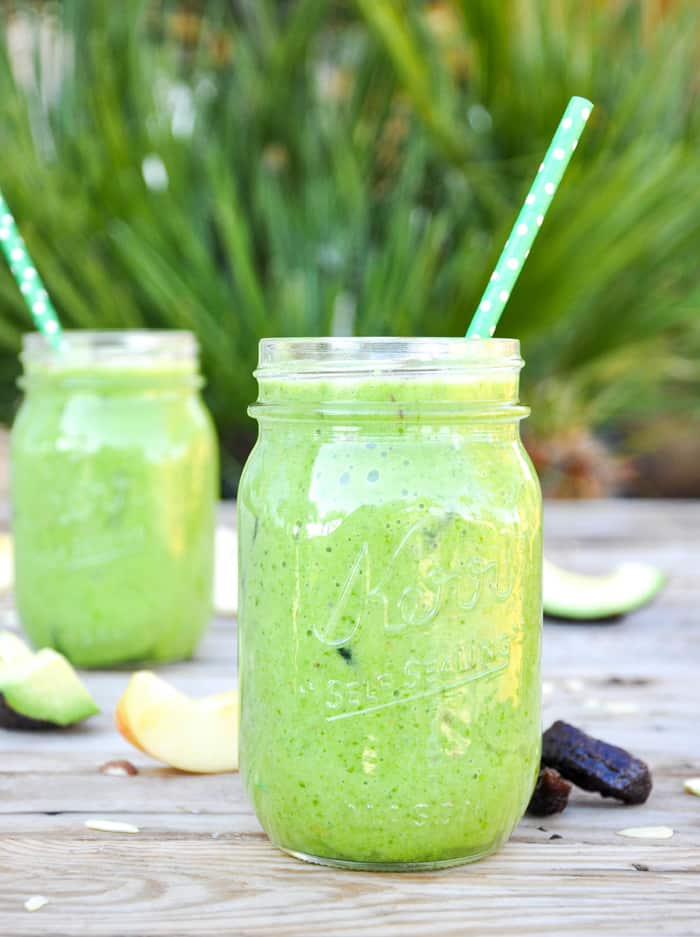 Not only is it gorgeous and delicious, but it's about the easiest thing. I promise!
Here's what you'll need: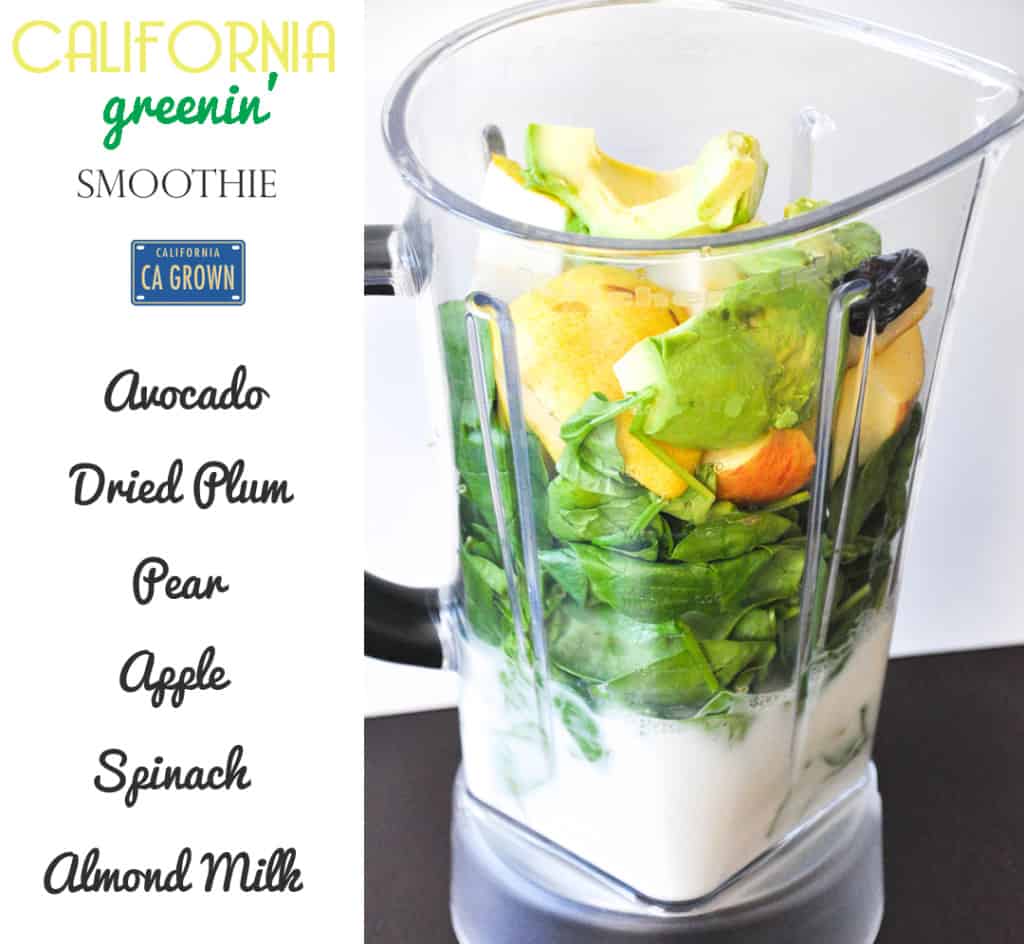 Place it all in a blender and puree until smooth and luscious and pour over ice.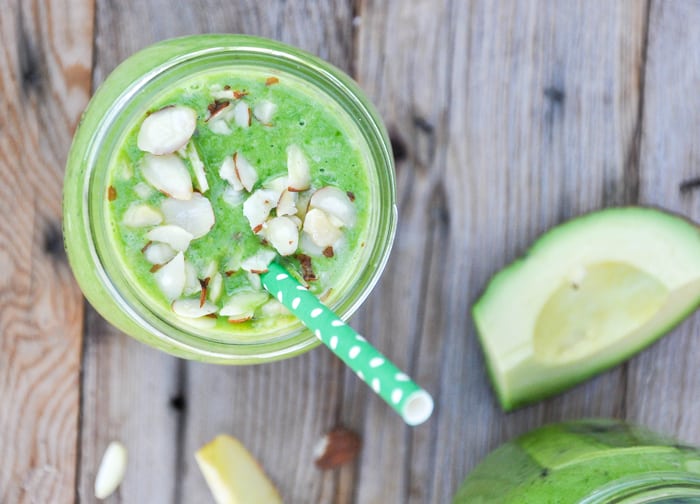 I topped mine with a little slivered almonds to pretty it up.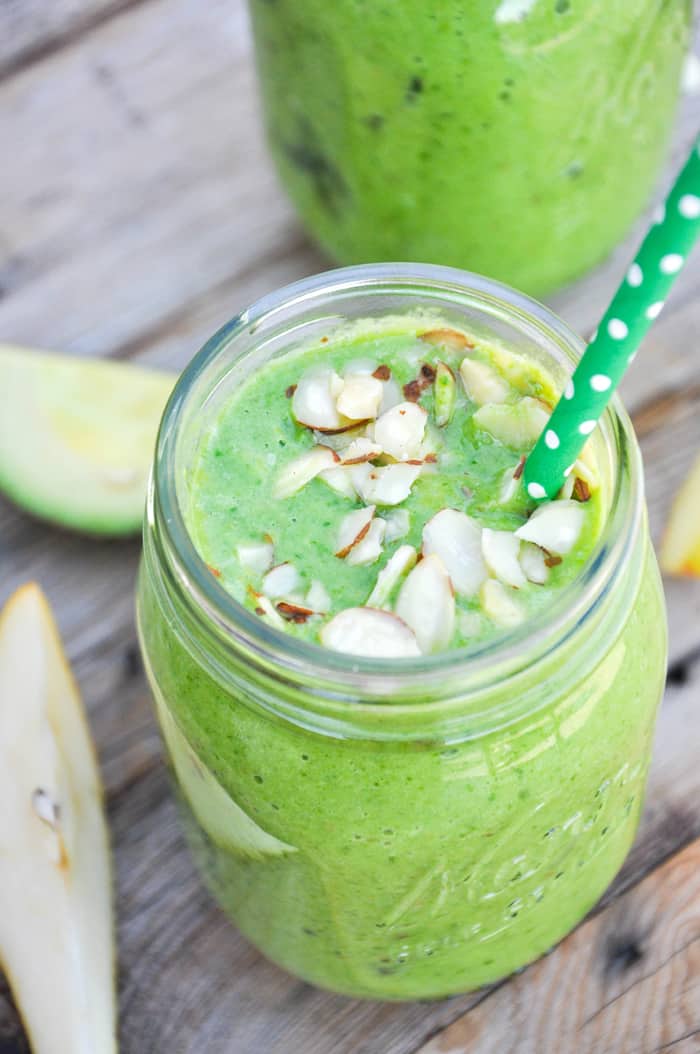 Just in case you are wondering (or freaked out about the color), this smoothie does not have a strong spinach taste. The pear and apple are the dominant flavors and the almond milk adds a slight sweetness. So yummy!
Once you've tried our California Green Smoothie, we're pretty sure you'll be on the smoothie bandwagon. Mix things up with our colorful Unicorn Smoothie!
California Greenin' Smoothie
Ingredients
2 cups almond milk
2 large handfuls spinach leaves
1 apple
1 pear
1 avocado
3 prunes
Instructions
Rough chop all the fruits.

Place all the ingredients in a blender.

Blend until smooth.

Pour in a glass filled with ice and enjoy!
Notes
This is a great meal prep recipe! Chop the spinach, apple, pear and avocados in advance and store in the freezer. When you're ready to make your green smoothie, simply add in the almond milk and prunes and blend it until smooth!
Show us your smoothies! Try out this recipe, snap a pic + share on social using #CAGROWN.
Looking for more CA Grown goodness? Follow us on Pinterest page for lots of fresh, healthy recipe ideas.