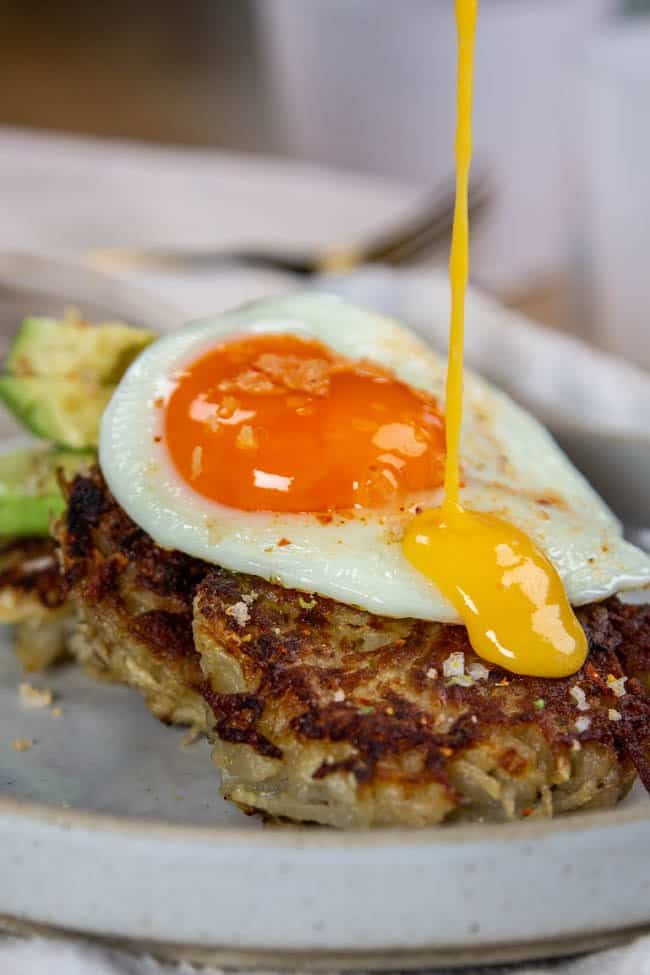 CA GROWN Blog
Discover. Learn. Connect.
The Best Breakfast With Eggs Recipes
April 12, 2022
Eat the Season!
Sign Up For Weekly Recipes
« Back to Recipes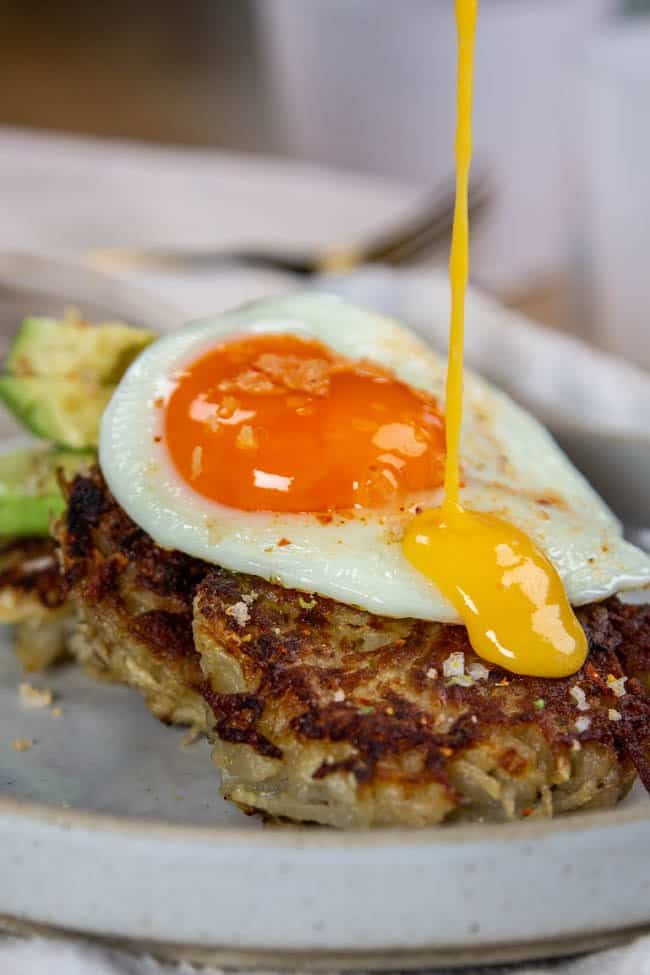 The Best Breakfast With Eggs Recipes
You can never have enough breakfast with eggs recipes in your back pocket! So, we thought we'd share a few of our favorite egg recipes to add to your repertoire. We're also sharing our rendition of a classic eggs benedict recipe filled with California-grown potatoes and avocados.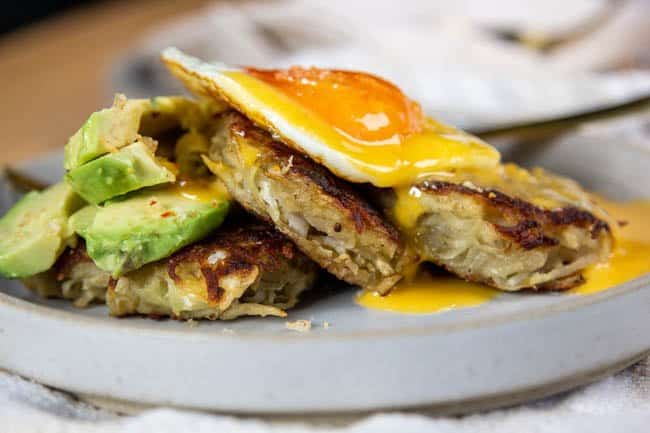 What is an Eggs Benedict exactly?
Eggs Benedict is a traditional American recipe that you will see served as a part of breakfast or lunch. You will find this popular recipe on restaurant menus across the country! The classic version consists of a toasted English muffin, topped with Canadian bacon, poached eggs, and a classic French Hollandaise sauce.
Everyone seems to have their own variation on the classic benedict recipe, and now we do too! Our California Grown version is veggie-forward with crispy onion and potato cakes standing in for the English Muffin and a hearty serving of California avocado in lieu of the Canadian bacon.
Our version is hearty and decadent, just what you are looking for in a big breakfast with eggs recipe like this one.
Where do potatoes grow in California?
I'm betting you don't think of California first when you think about potatoes, but you totally should! There are actually 4 major potato-growing regions in California.
All sorts of different types of potatoes are grown in the Golden State including the Russet Burbank variety which is the perfect potato for making the crispy potato cakes for this breakfast with eggs recipe.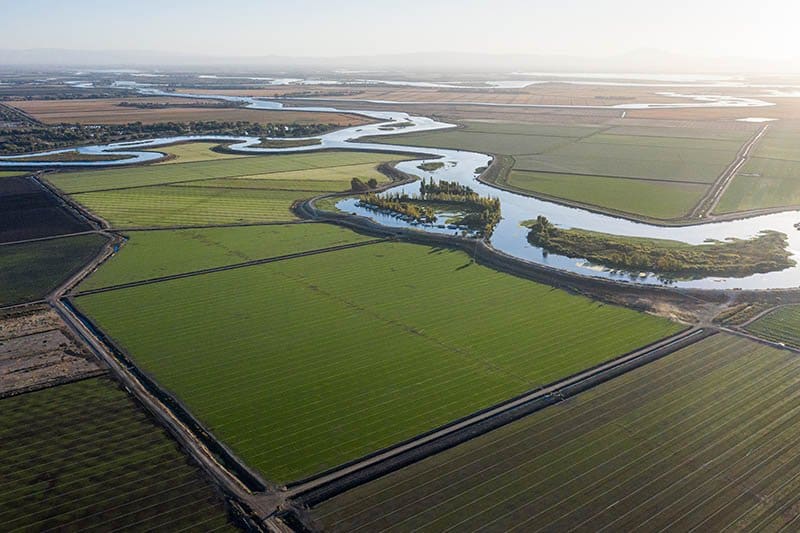 What areas of California are potatoes grown in?
Klamath/Tulelake Basin in Siskiyou and Modoc Counties.
The Delta Basin in San Joaquin County.
Kern, Los Angeles Counties, and the desert and mountain valleys of Imperial, Riverside, and San Diego Counties.
Keep scrolling for delicious breakfast with eggs recipes.
Before we take a deep dive into our vegetarian recipe for Eggs Benedict there are a few more egg recipes you should have on your radar. Or at least you should have them pinned to your Pinterest board! Our trusted California Grown Creators have been hard at work creating delicious breakfast with eggs recipes and below we have shared a few of our favorites!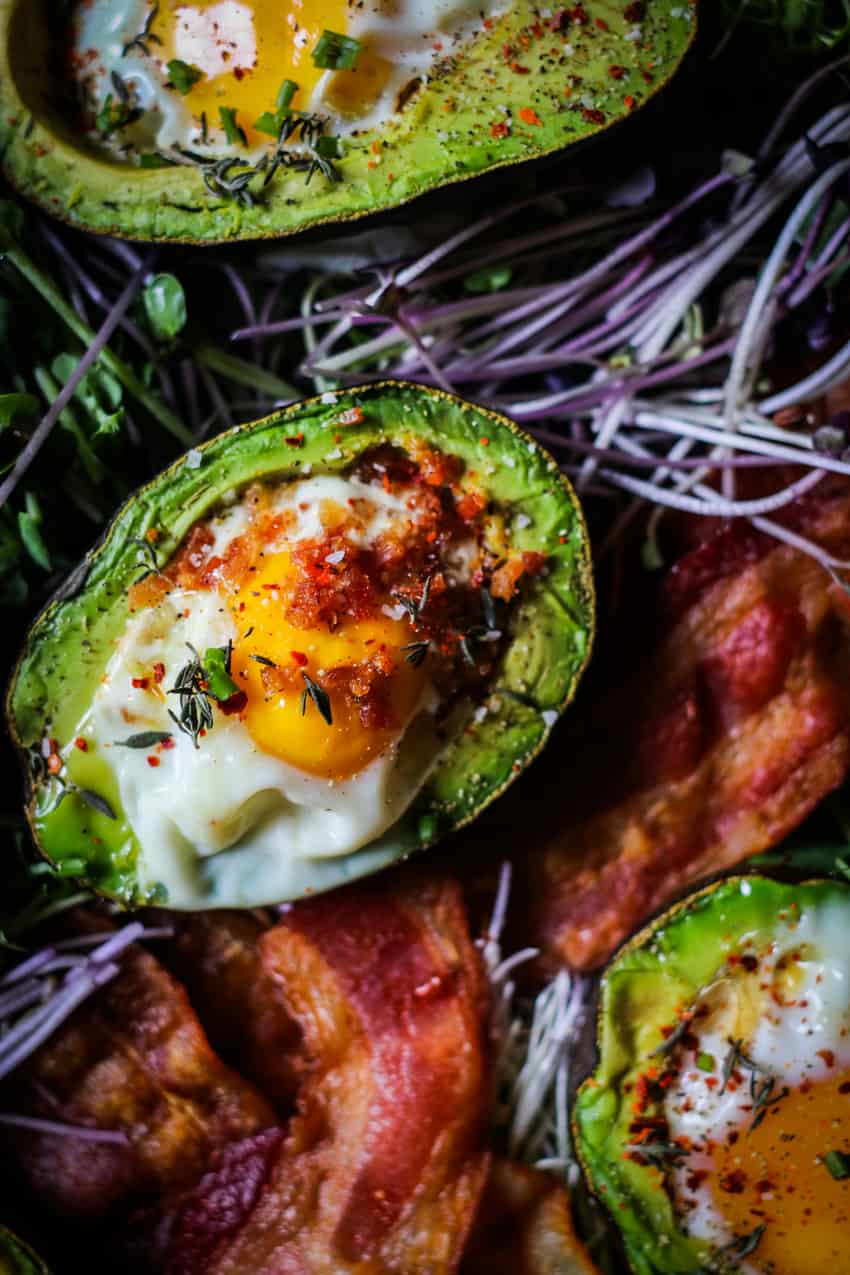 This easy egg recipe from G Free Foodie is fabulous paired with micro-greens and Oven-Baked Bacon for a next-level brunch board that's gorgeous and super-tasty.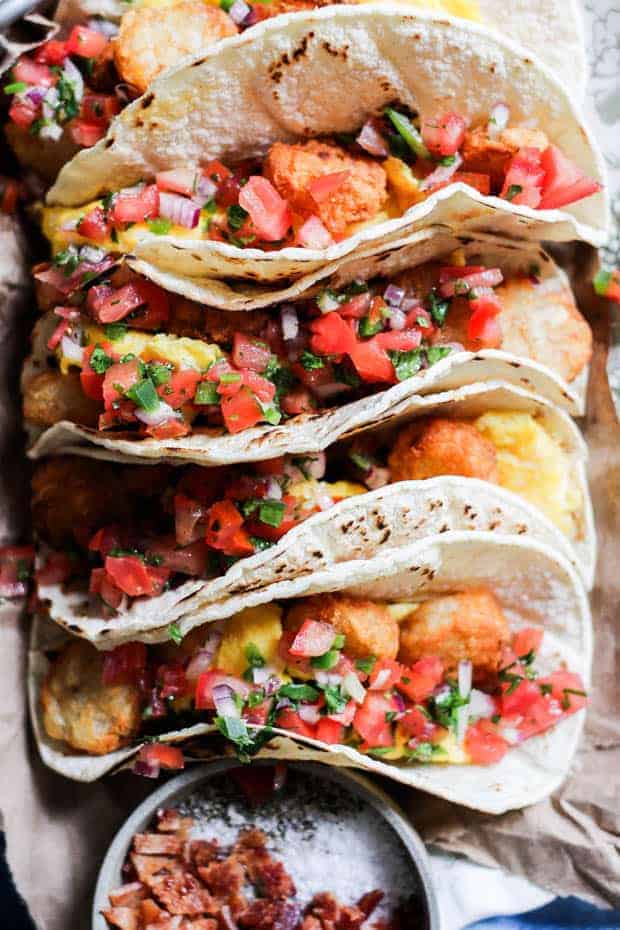 Serve these tacos from This Mess is Ours DIY style – just set out a basket of warmed tortillas, the skillet of scrambled eggs, a sheet pan of tots, and a bowl of pico de gallo. Then let everyone build their own breakfast taco.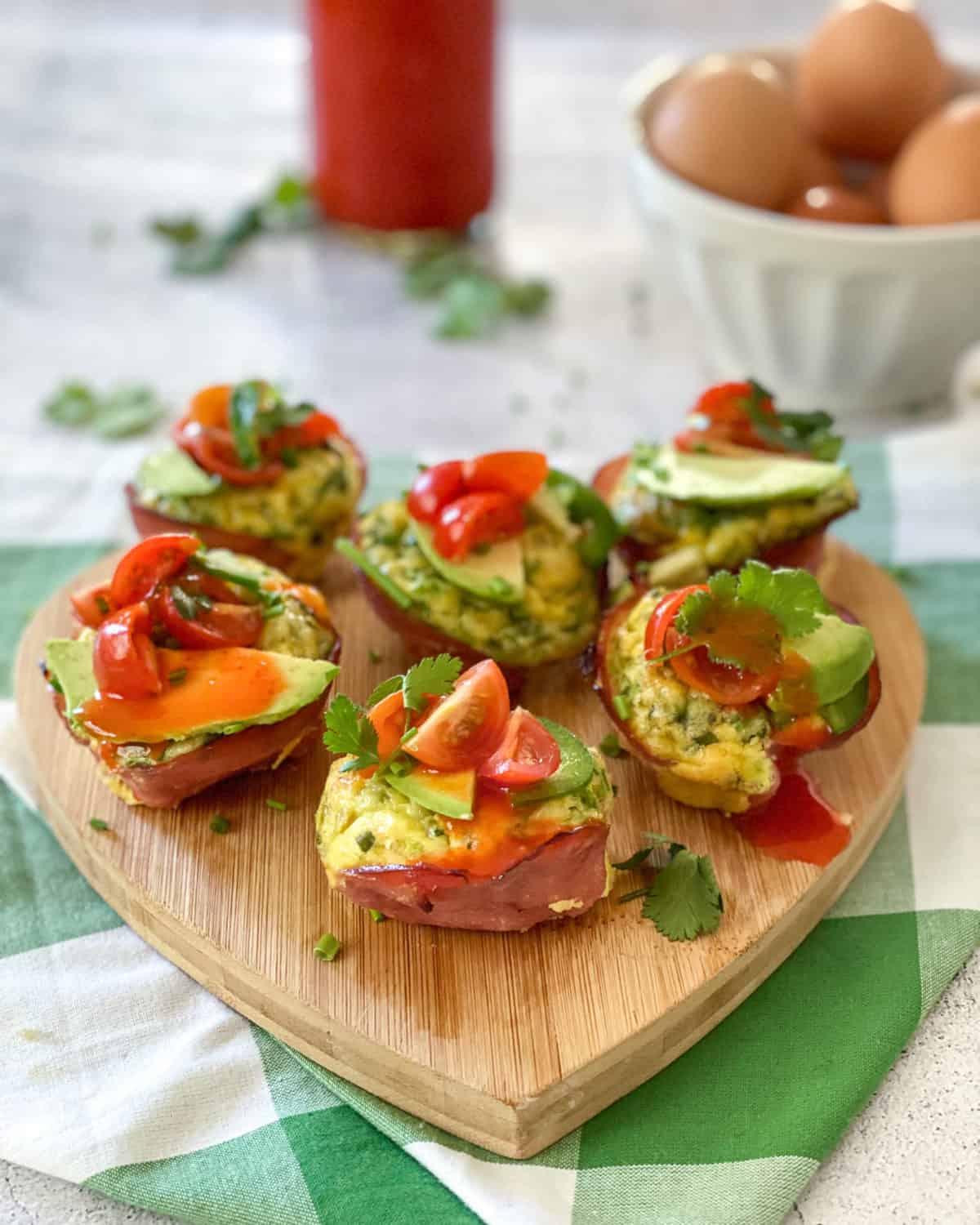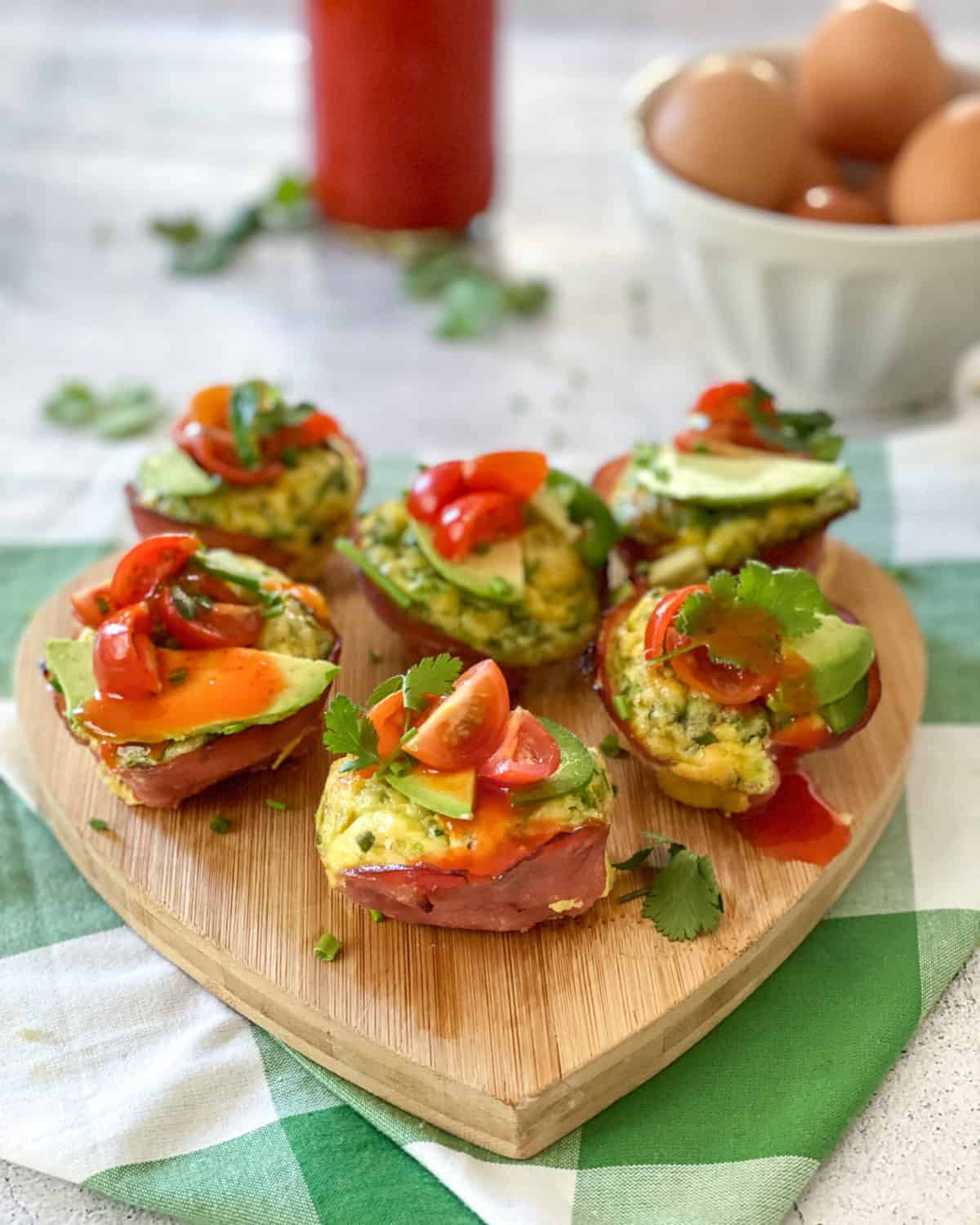 This egg recipe from A Girl Defloured is the perfect grab-and-go, low-carb breakfast recipe that the whole family will love.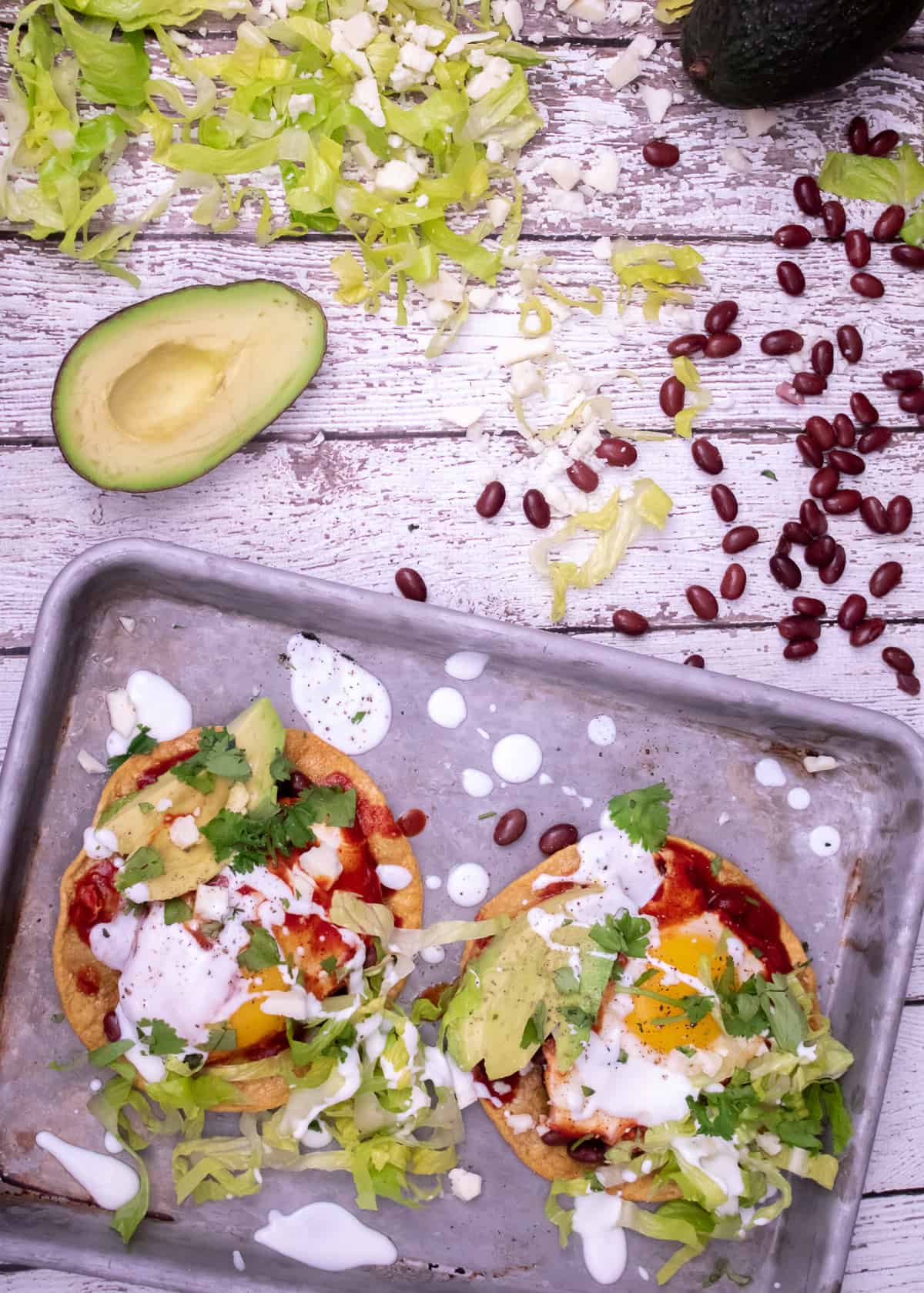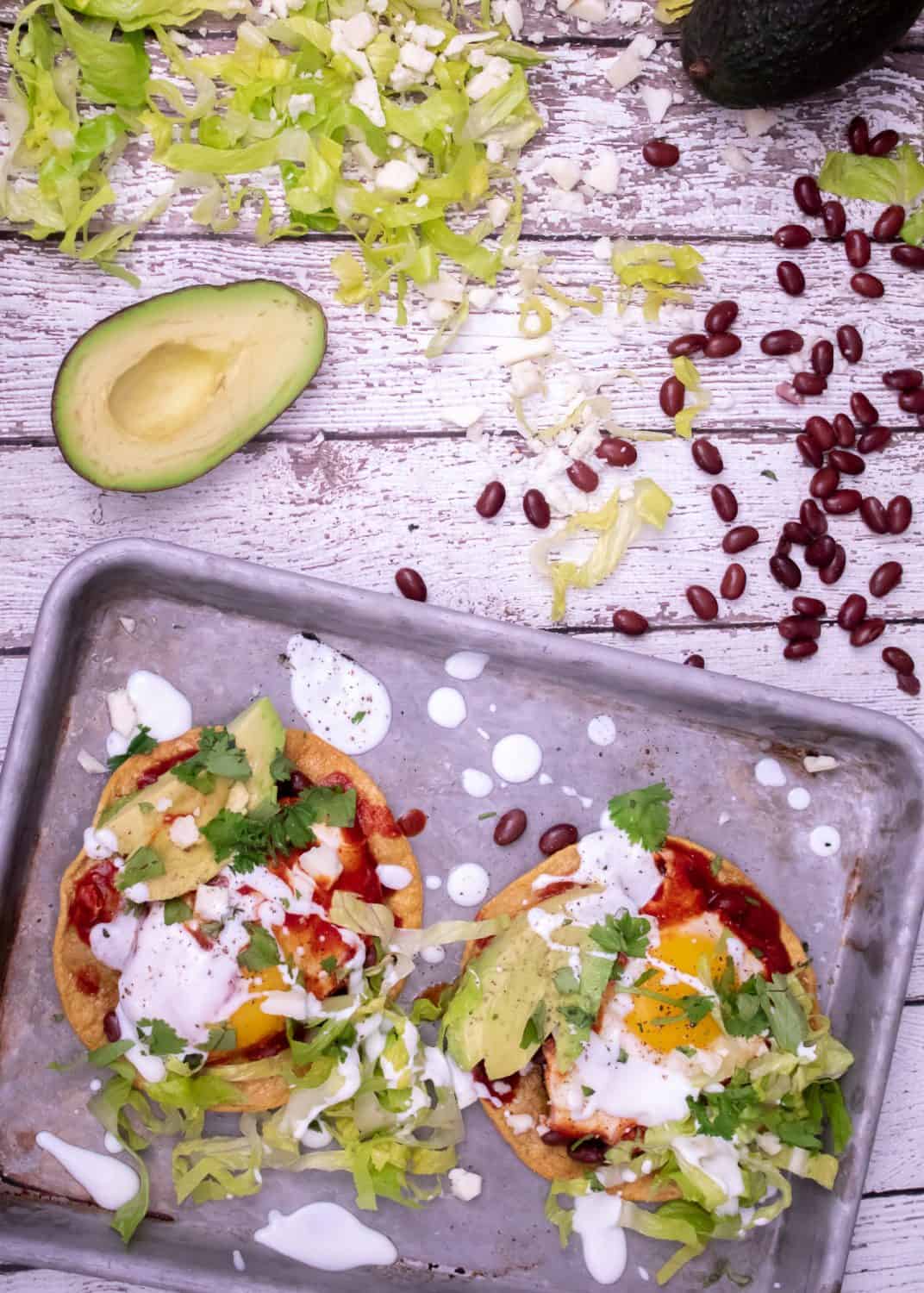 Jerry James Stone implores us to rethink our tostada toppings! His huevos rancheros-inspired tostada is the perfect breakfast for Mexican food lovers. Spicy, savory, and tangy! This egg breakfast is a perfect pairing for Sparkling Rose!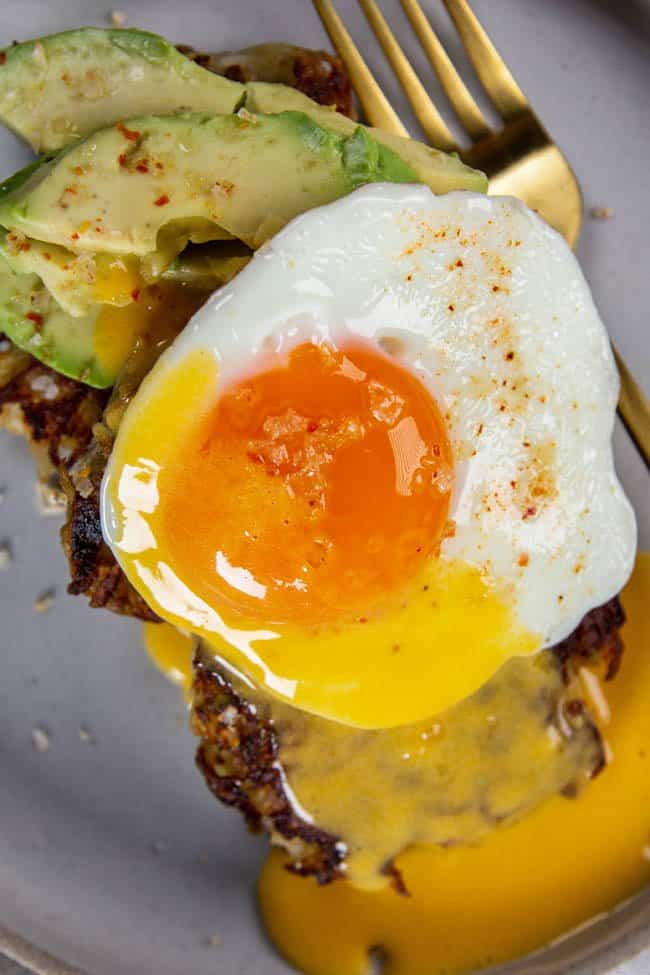 Craving more CA Grown goodness? Follow us on Pinterest for fresh and fabulous recipe inspiration!
BE SURE TO SHARE YOUR FAVORITE BREAKFAST WITH EGGS RECIPES WITH US BY SNAPPING A PIC AND TAGGING US ON SOCIAL USING #CAGROWN.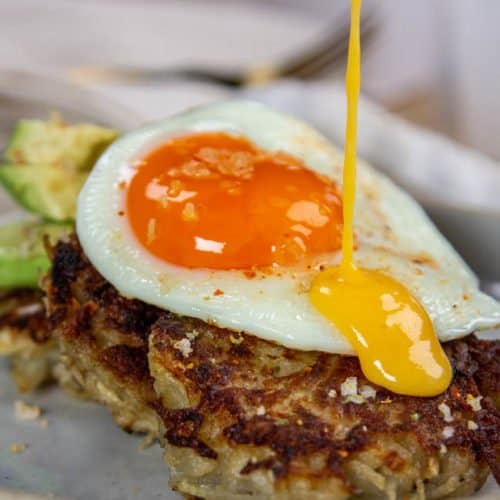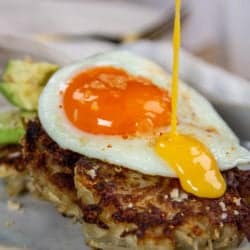 California Avocado and Egg Benedict with Crispy Potato Cakes
This hearty breakfast with eggs recipe is our California -inspired, veggie-forward take on the classic American Diner staple, Eggs Benedict.
Equipment
1 Food processor fitted with the grating disk or box grater.
Ingredients
Crispy Potato Cakes
1 small onion
2 large Russet potatoes peeled
1 large garlic clove grated
1 egg
1 tablespoon gluten-free or regular all-purpose flour
generous seasoning of coarse kosher salt and black pepper
3 tablespoons vegetable oil
3 tablespoons salted butter
The Easiest Hollandaise Sauce
1/4 cup salted butter
2 egg yolks
1/2 of a large lemon, juiced
1 pinch cayenne pepper more to taste
1 pinch coarse kosher salt
To assemble California Avocado & Eggs Benedict with Crispy Potato Cakes
2 large California avocados skin and pit removed, sliced
6 eggs, prepared as desired fried, poached, scrambled
large flaky finishing salt like Boonville Farm Collective's Comapeño Flaky Salt optional
Instructions
Crispy Potato Cakes
Preheat the oven to 200°F. Place a large nonstick baking sheet inside on the middle rack.

Coarsely grate the onion and transfer it to a colander over a bowl or in a sink where it can drain. Coarsely grate the potatoes and place them in the colander with the onions. Set aside.

In a large mixing bowl, beat the egg and then whisk in the flour.

Press the potato and onion shreds with the back of a wooden spoon to release as many juices as possible then add them to the mixing bowl with the eggs along with the grated garlic and a good amount of salt and pepper.

Mix well with a wooden spoon or your hands, but do not overwork.

In a heavy-bottomed skillet over moderately high heat, heat 1 tablespoon of oil and butter together until melted, but not smoking. Working in batches, drop scant 1/4 cup portions of the potato cake mixture into the pan and flatten with a spatula.

Fry until golden brown on the bottom, 4-5 minutes. Flip and fry on the other side until crisp and golden brown. An additional 4 – 5 minutes.

Transfer the crispy potato cakes to a paper towel-lined plate to drain then season while hot with salt and pepper. Keep warm on the baking sheet in the oven until all of the potato cakes are cooked and you are ready to assemble the Eggs Benedict.
The Easiest Hollandaise Sauce
Melt the butter in the microwave.

Beat the egg yolks, lemon juice, salt, and cayenne pepper together in a microwave-safe bowl until smooth.

Slowly stream the melted butter into the egg yolk mixture while whisking vigorously to incorporate.

Heat sauce in the microwave on medium for 15 to 20 seconds; whisk well.
To assemble California Avocado & Eggs Benedict with Crispy Potato Cakes
Layer desired amount of crispy potato cakes onto a plate. Top with avocado slices, a cooked egg, and a tablespoon or two of hollandaise sauce. Sprinkle with flaky sea salt and serve immediatley.
Notes
A note on shredding potatoes:
We had the best results using the large, coarse holes on the hand grater and the largest shred option in the food processor.
A note on hollandaise sauce:
If the sauce separates after microwaving, add a splash of water and whisk until combined.