Meet a Farmer: Meet Buddy Mendes of BDL Farms and Mendes Family Farms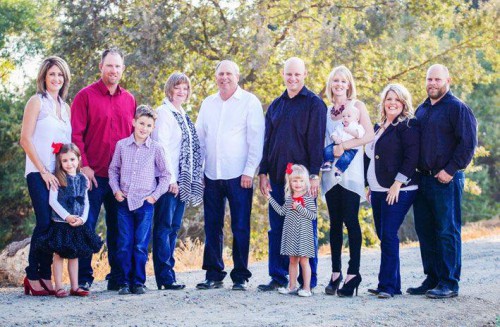 Buddy Mendes is a farmer and Fresno County Supervisor who farms a variety of crops in the Central Valley. We caught up with him to chat about family, books, and of course, farming.
CA Grown: What do you farm?
Buddy: I farm Pima cotton, regular cotton, wheat, safflower, corn, , and almonds.
CA Grown: What are you doing today?
Buddy: I usually get up between 4:30 and 5:00 and meet up with one or both of my sons at the office. This morning I went to the west side ranch to check on the irrigation drip to make sure it was working properly and then I came home and got dressed to go to work as a Fresno County Supervisor.
CA Grown: What is your favorite thing about farming?
Buddy: Other than being my own boss, farming is just a way of life that I am used to.
CA Grown: How do you give back to the community?
Buddy: I have spent 20 years on the Riverdale Unified School Board, I was on the Riverdale Public Utilities District Board for almost 18 years, and I have been very active in the Lions Club.
CA Grown: What drew you into the farming profession?
Buddy: I always liked it, so I decided to stay in it. It was the family business.
CA Grown: What are you hobbies or pastimes when you are not farming?
Buddy: I am an avid reader. I have no hobbies because I am a workaholic [laughs]. I am reading a book right now about the Portuguese who have settled in the United States. I probably own at least 300 books about the WWI and WWII era.
CA Grown: What advice would you give to someone who wants to become a farmer?
Buddy: You have to be a workaholic if you want to become a farmer. If you want to play golf all the time, then you will not make it as a farmer.