Insane Sweetpotato Recipe Roundup
Sweetpotatoes make my heart go pitter-pat! They are the perfect comfort food on cold, rainy days and are chock full of health benefits and nutrition. Whether it's a roasted version or the perfect mix-in ingredient for baking, sweet potatoes are almost like a unicorn vegetable…. almost too good to be true!
Below are some of my favorite recipes to keep the good vibes rollin'….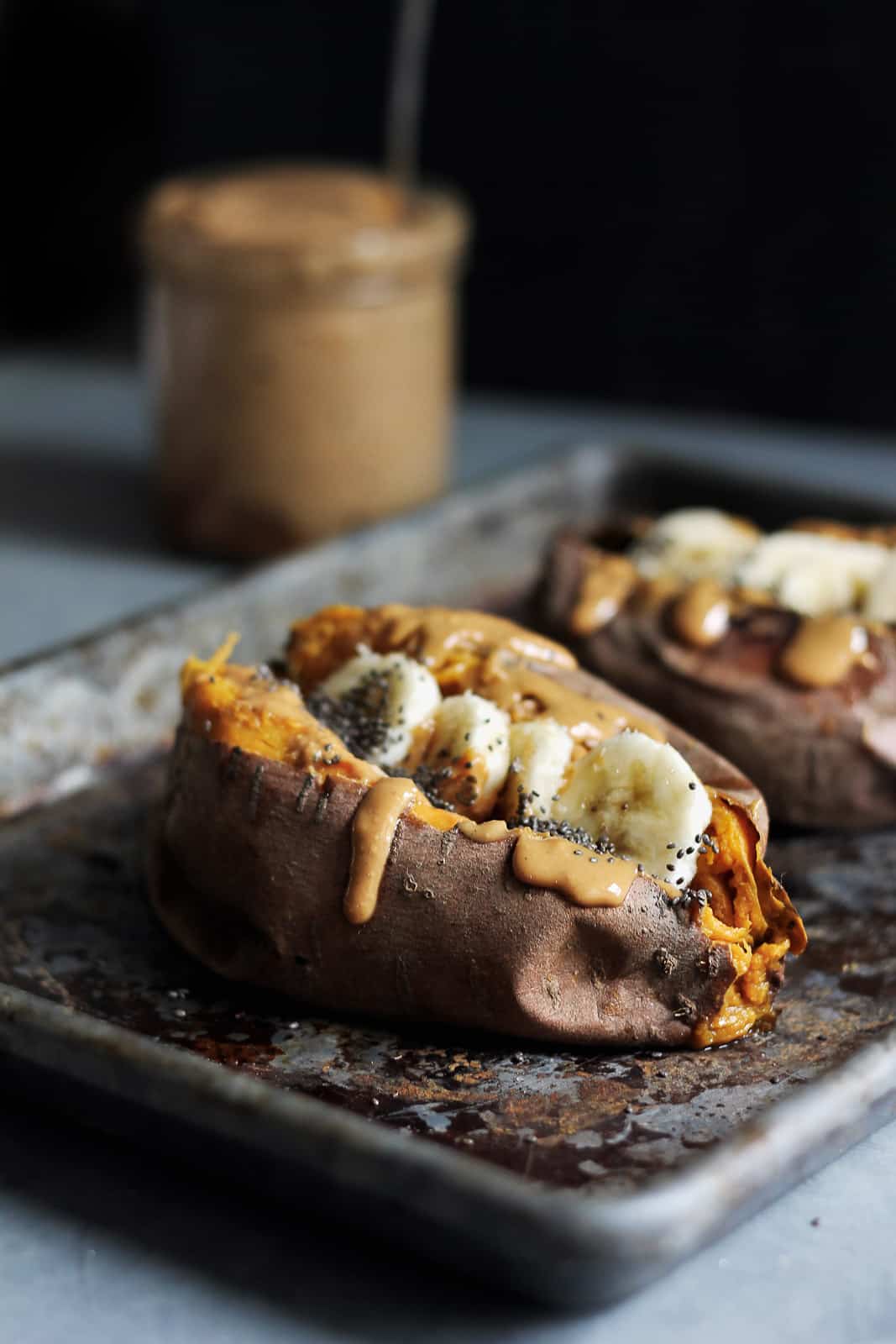 Have you ever thought about including sweetpotatoes in your morning routine? These Breakfast Sweetpotatoes are yummy!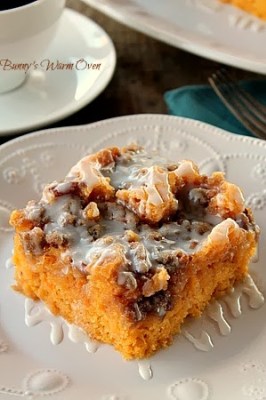 Speaking of breakfast, this Sweetpotato Cinnamon Roll Cake is divine! Perfect for Christmas morning served piping hot with a hot cup of coffee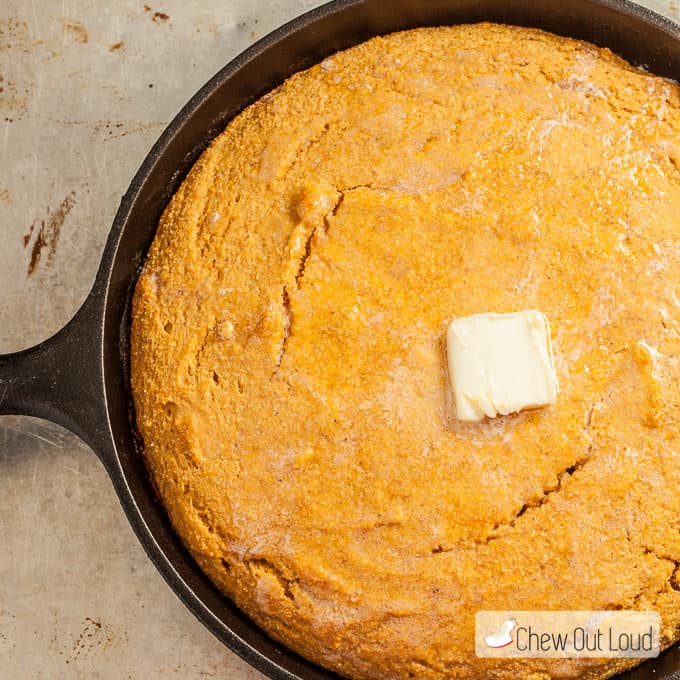 Traditional cornbread gets kicked up a notch with this sweetpotato version that is the ideal combination of sweet and savory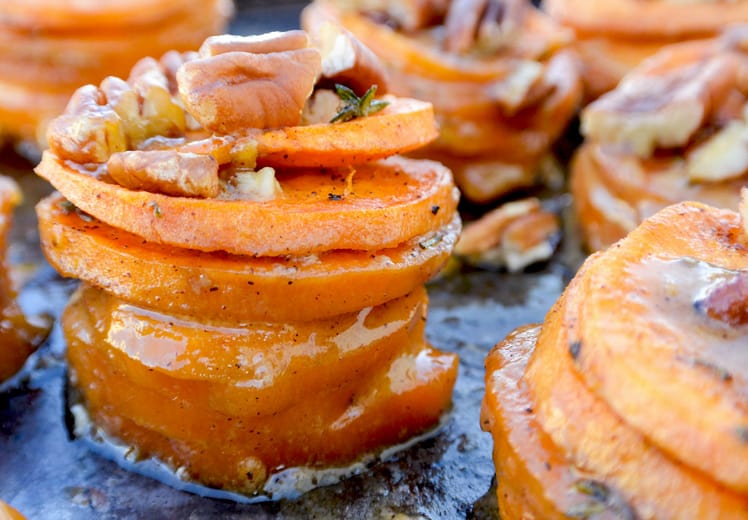 Look at these stacks of goodness! Dripping in a butter-herb marinade, these Mini Sweetpotato Gratins are the perfect side for a Holiday meal.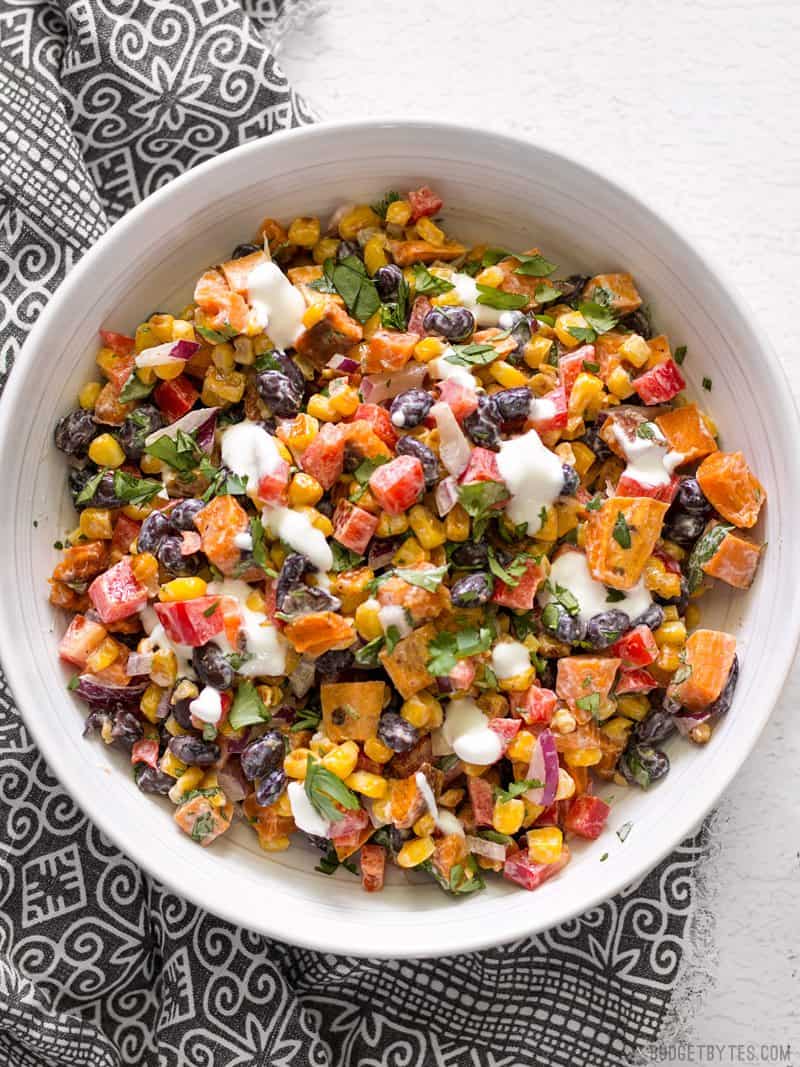 This beautiful dish has that perfect tex-mex flair with crunchy peppers and hot-house tomatoes.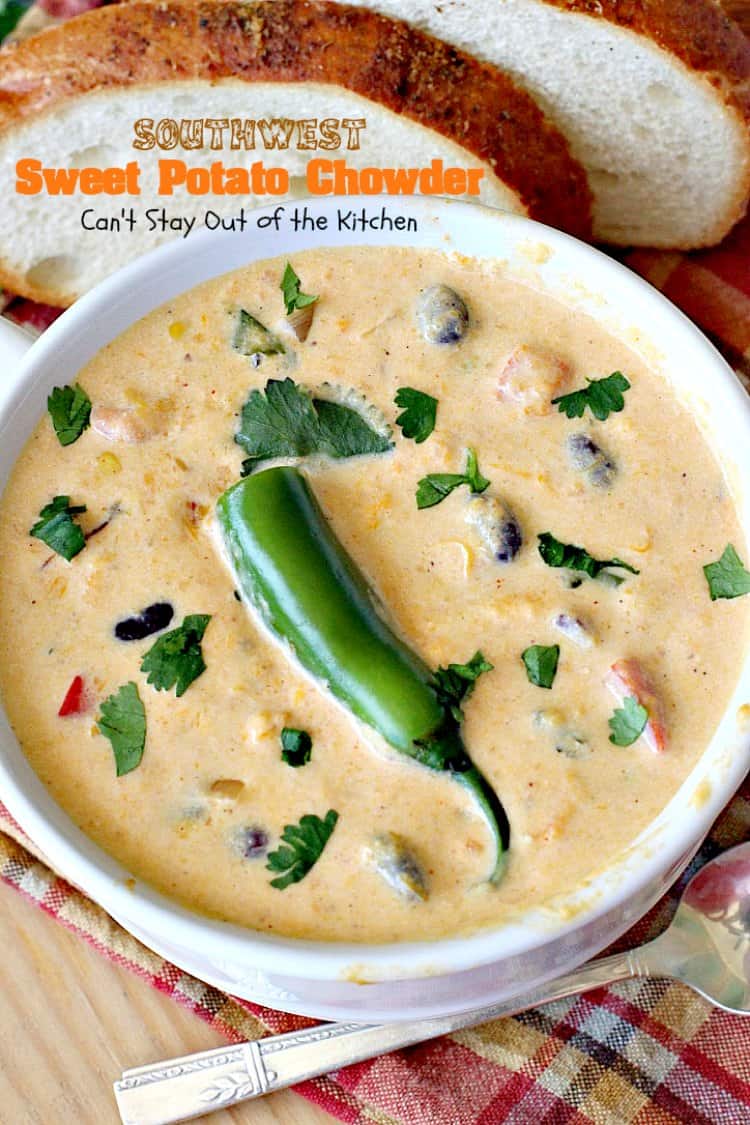 Oh my gosh, how fabulous does this Southwest Sweetpotato Chowder look? I could eat this every day for a week and not get tired of it.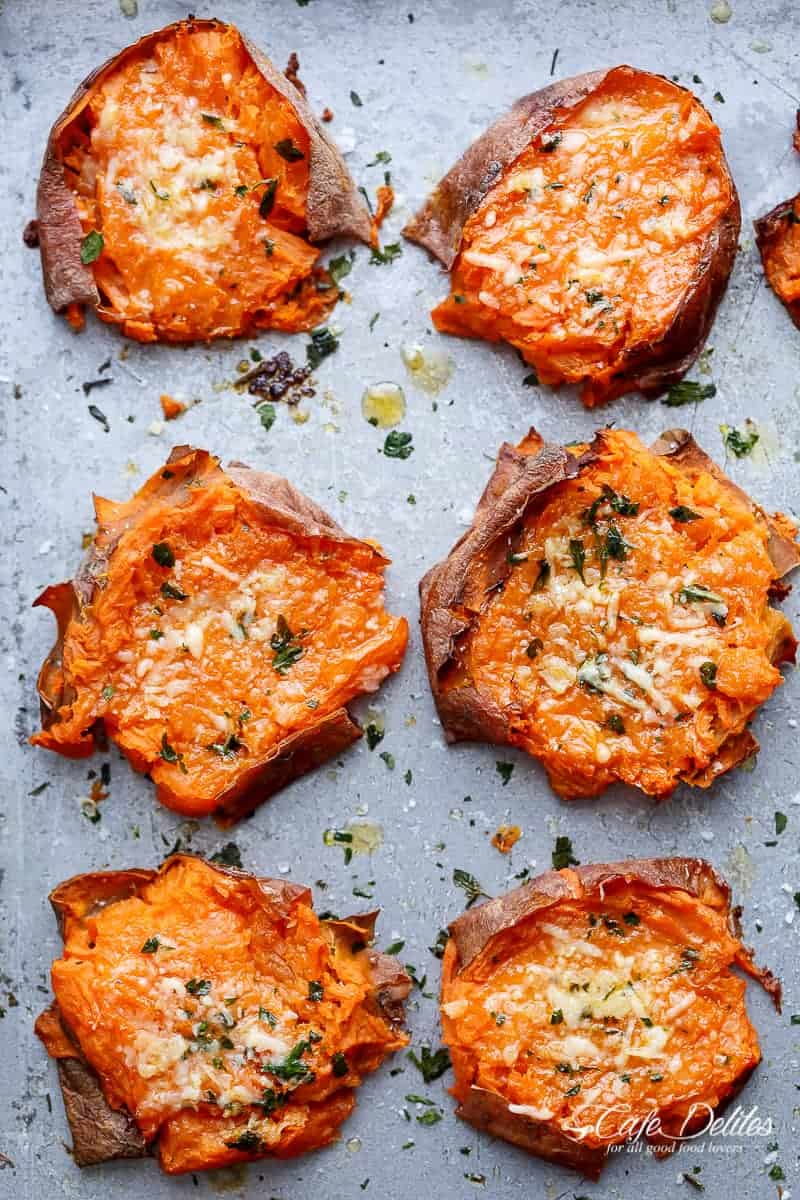 I'd want to eat these straight from the oven! I'm certain these Garlic Butter Smashed Sweetpotatoes will be a hit in your house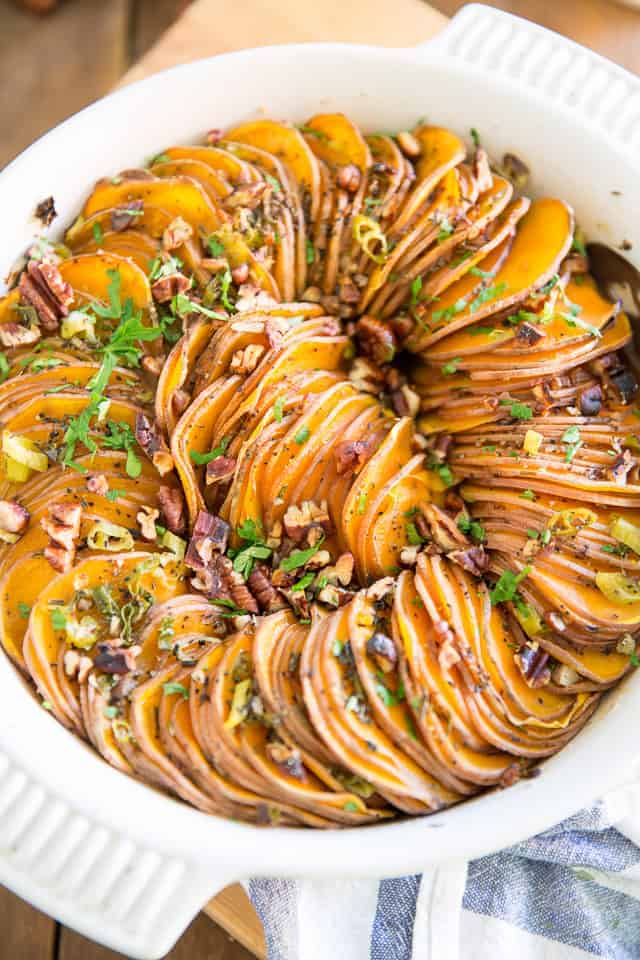 Feeling a little fancy? This Scalloped Sweetpotato Ring will be the ideal side dish for your next dinner party. The oohs and ahhs you get will be worth it!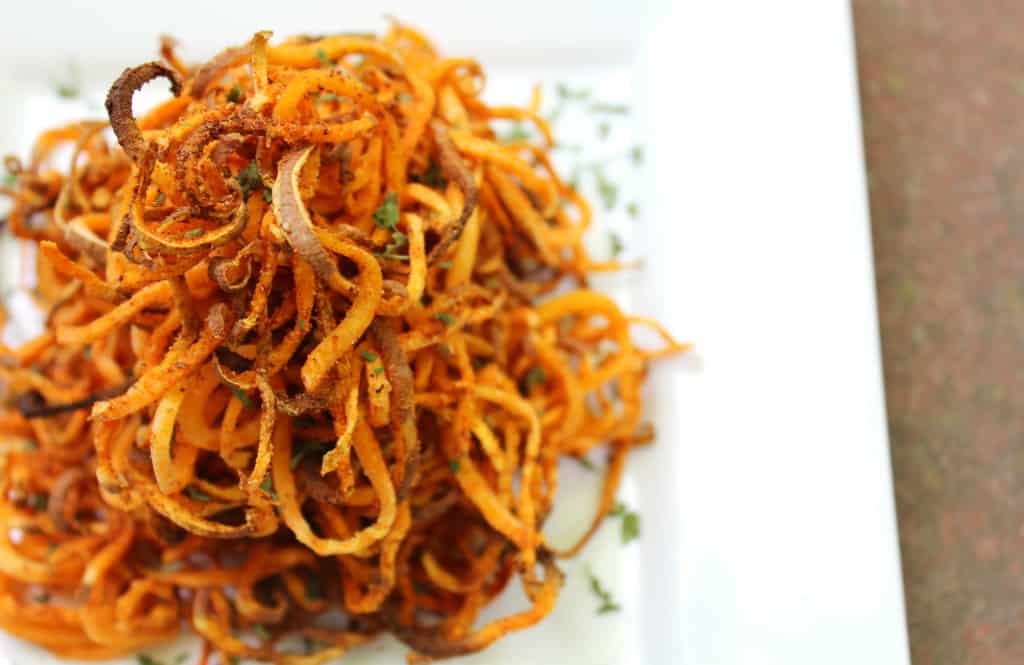 Speaking of worth it, these crunchy Spiralized Sweetpotato Fries have a great kick to them and curb that fry craving when enjoying a juicy homemade burger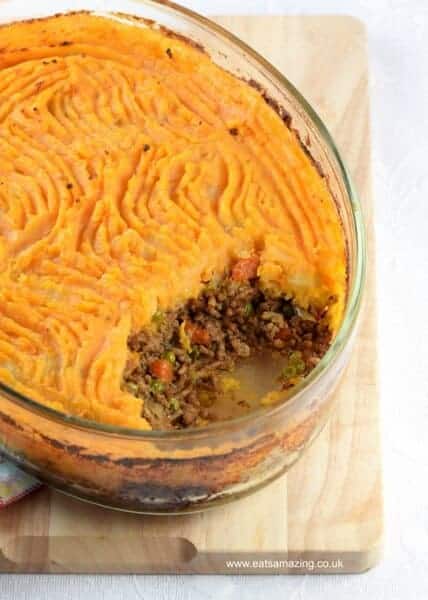 Who doesn't love a down-home recipe like Shepherd's Pie? This version uses sweetpotatoes as the topper and the combination couldn't be any better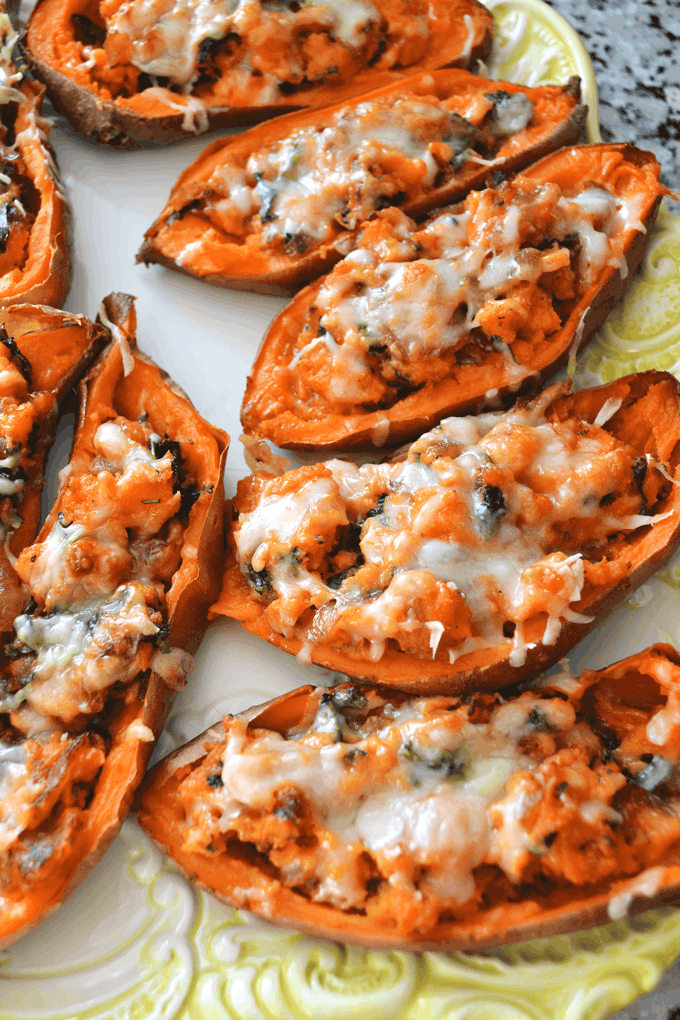 Carmelized onion and kale reign supreme in this vegetarian version of twice baked potatoes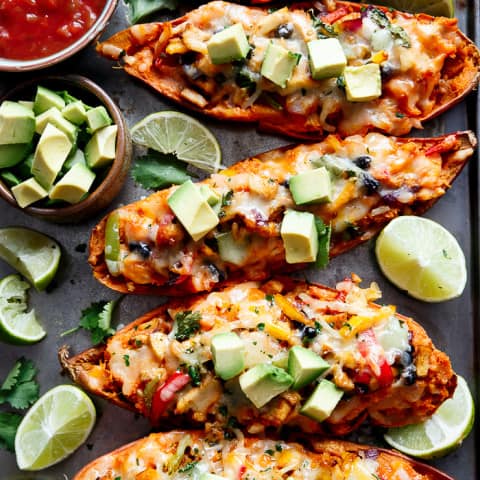 And here is the carnivore version! Loaded with chicken, cheese and tex-mex spices, this is a perfect midweek meal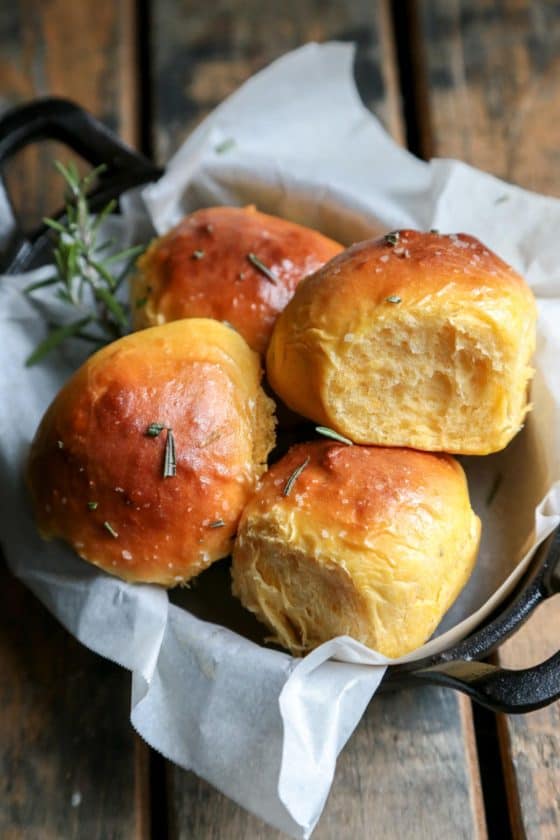 And who doesn't love a nice homemade roll? These Rosemary Sweetpotato Rolls are divine and begging to be served with a pat of honey butter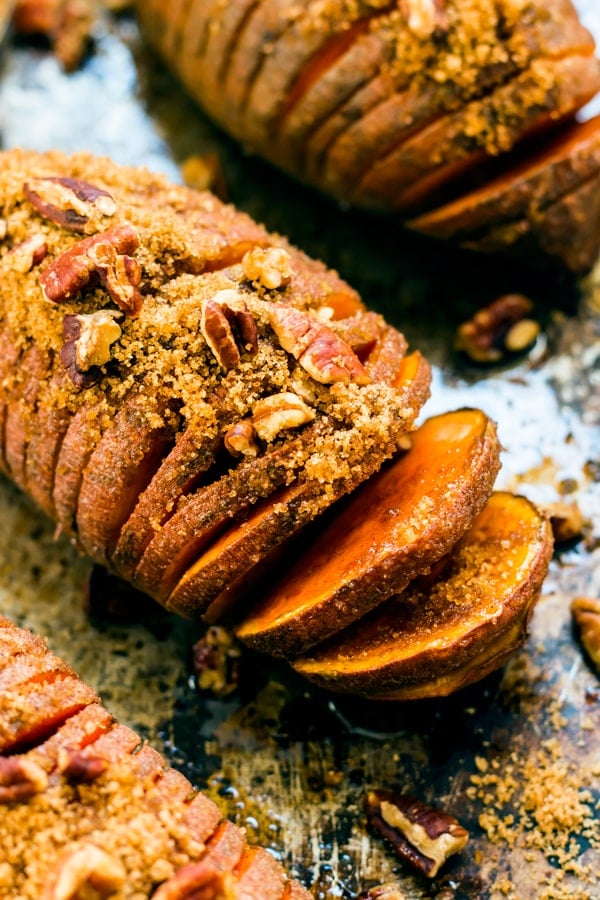 I love the idea of Hasselback anything! Slicing the potato up (but not all the way through) helps keep all the goodness inside and touching every surface to spread flavor throughout. This sweet version using a Brown Sugar Pecan filling is exceptionally divine!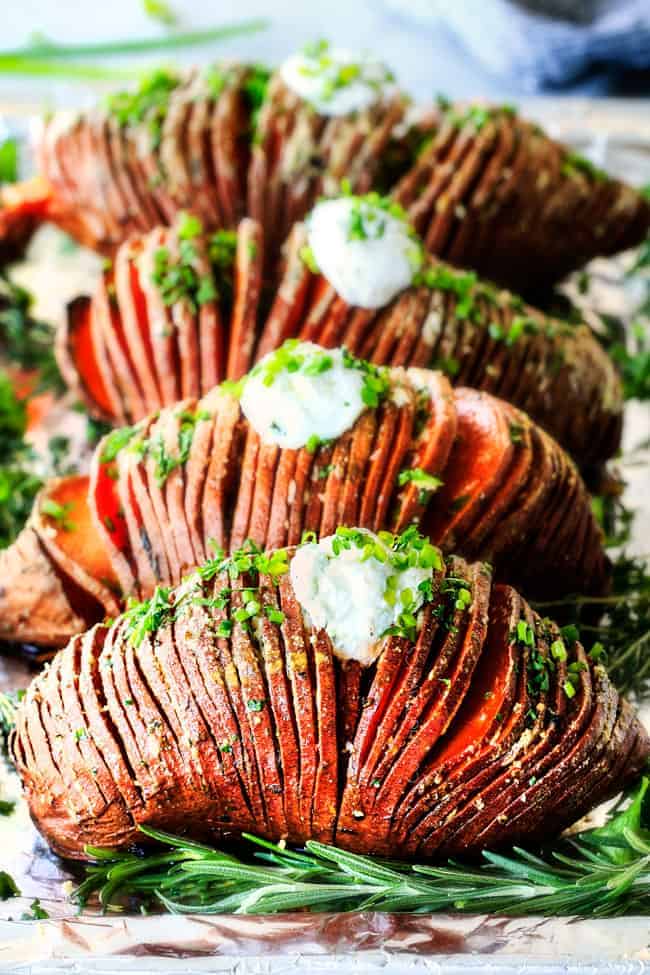 Now this version, on the other hand, is more savory and perfect for a weekend dinner. Loaded with amazing fresh herbs and butter, you will not be disappointed!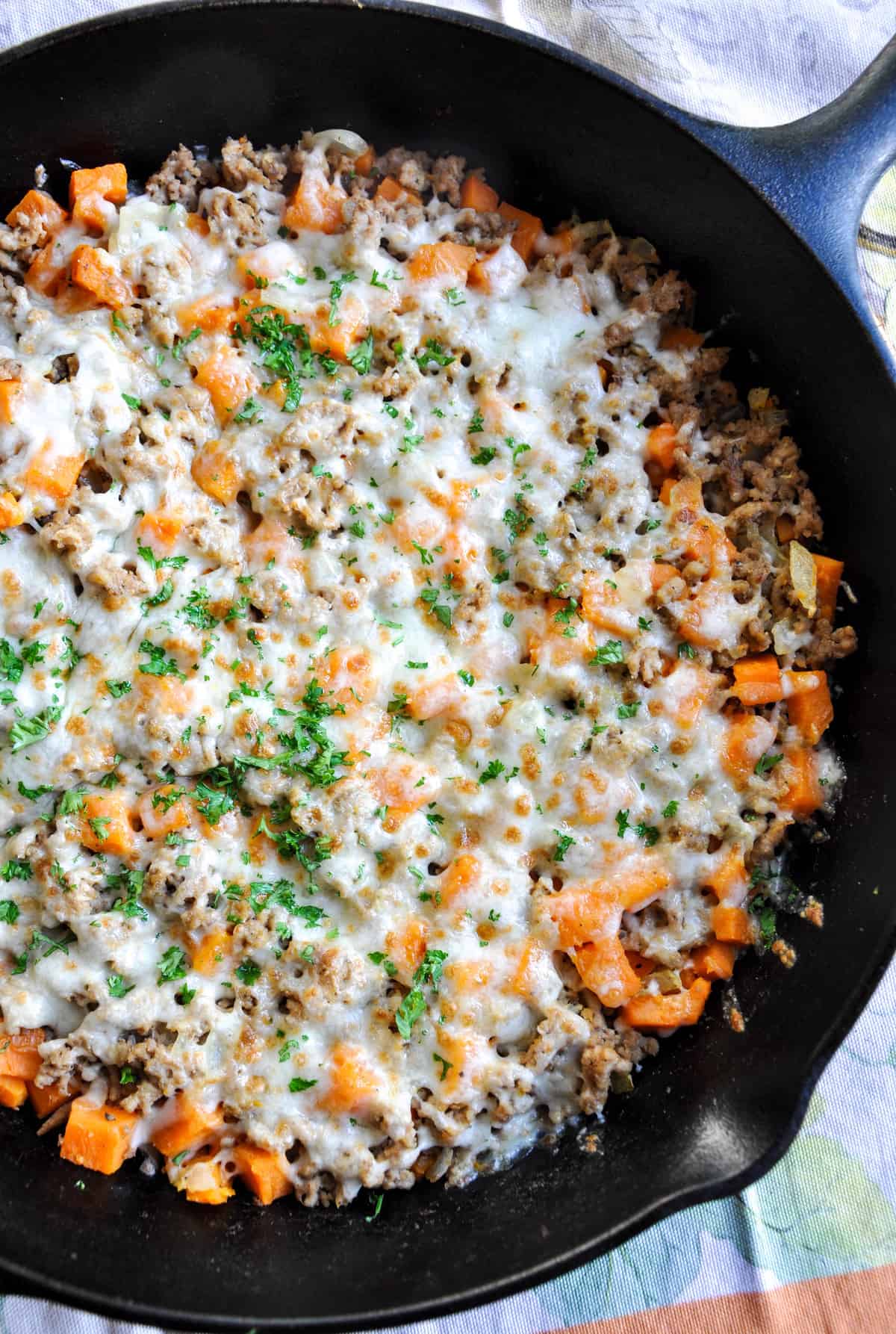 And last but certainly not least, is our own idea of using California sweetpotatoes. Sauteed in a skillet with sausage and topped with melted cheese, your dinner tonight is all set!