Healthy, Convenient, and Delicious Snacks for Kids of All Ages
Come to the Sunnie Side
Many parents want healthy snacks for their kids but are frustrated by the lack of grab-and-go choices. These two Los Angeles parents actually put their frustration into action. Sunnie Co-founders Katy Tucker and Lisette Howard created a line of snacks that are plant-forward, organic, and totally delicious. Based in Southern California, their growing company puts fresh, California-grown produce, cheeses, and spreads with homemade crackers into clever snack-sized packages that kids love. We recently had the opportunity to chat with them to learn more about how they got started, why they value local produce, and what their plans are for the future.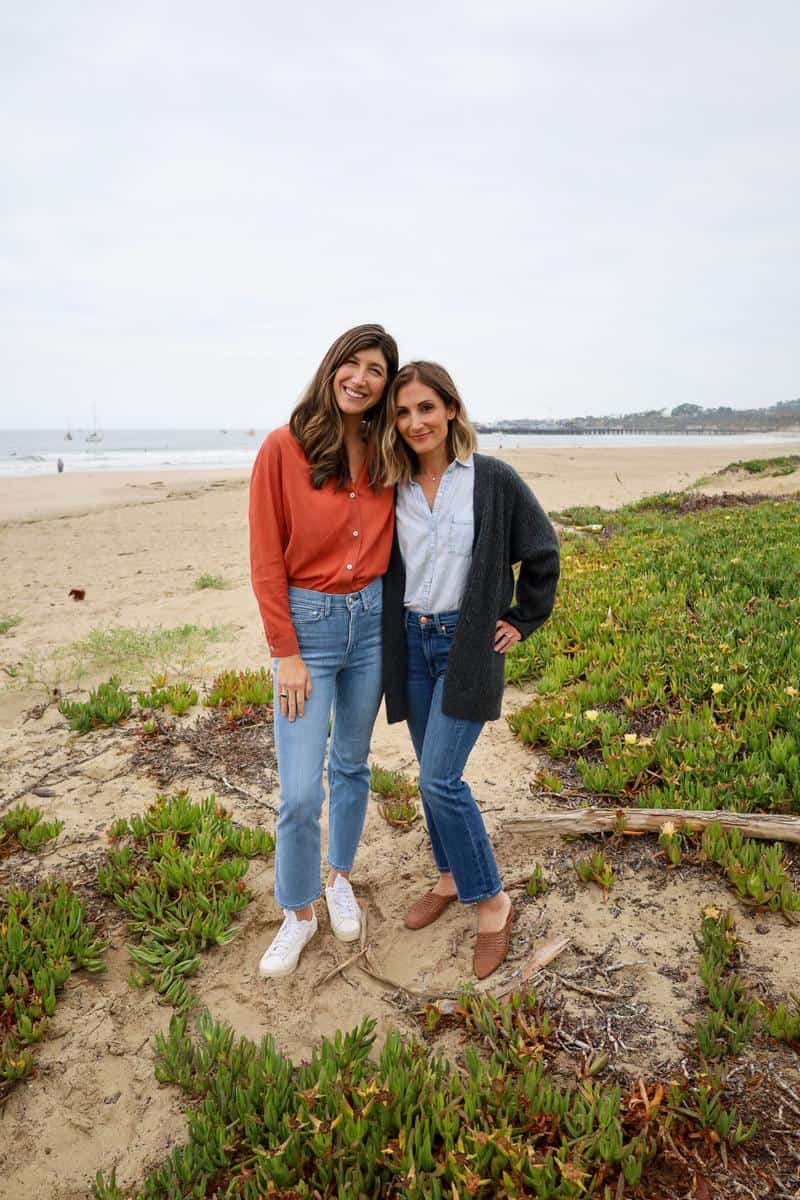 Eating good, feeling good
Tucker and Howard launched their line of healthy snack products in August of 2020. But before that, they spent many months testing recipes and trying to mimic the look and flavor of some of the most popular grab-and-go snacks but with a healthier nutritional profile. To ensure that they were meeting those goals, they consulted Jill Castle, a leading pediatric nutritionist. "We knew it tasted good, but we really wanted to make sure that it wasn't off the charts with sodium, and that it contained a nice balance of fiber and protein and carbohydrates," said Tucker.
With Castle, they were able to create a line of snack products that were not only delicious but also helped people feel good. The company name, and ultimately the company concept, came from this realization; when you eat food that is good for you, you shine from within, and – you guessed it – feel "Sunnie." It's worth noting that Sunnie was also Tucker's grandmother's name. She lead a full, healthy, and abundant life and was an inspiration to all who knew her. Sadly Sunnie passed away the year Tucker and Howard started the company – but she lived to be 100! The company name is also in homage to her.
Sunnie began by servicing customers in and around Los Angeles. Over the past six months, they've expanded operations and are now in grocery stores including Bristol Farms and Erewhon. They also ship their Sunnie products nationwide.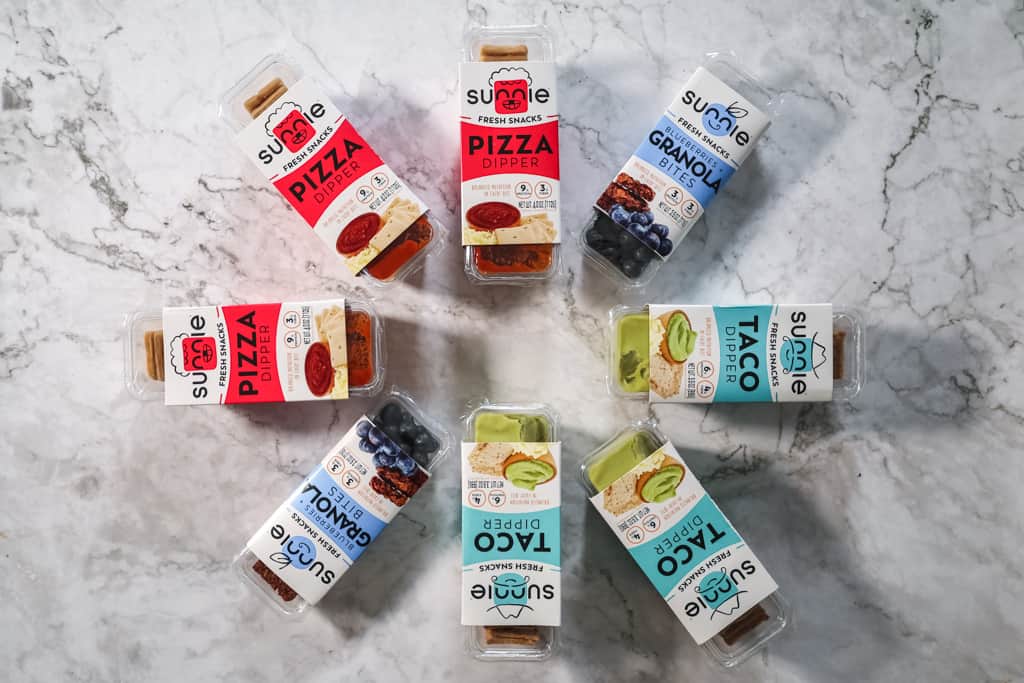 California dreamin'
Tucker and Howard knew that they wanted to oversee rather than be personally involved in the food production side. However, co-packers didn't allow them as much control and oversight as they wanted. So they found a commercial kitchen space and hired six full-time employees to prepare and package their items. Their current space allows them to have the ability to scale up as demand requires.
From day one, it's been important to them to source local ingredients. In their popular Taco Dippers, for example, the cheese comes from a California dairy, and the avocados and tomatoes come from local farmers. "We source everything we can from California," remarked Howard. "We use the cleanest, best products that we can." They make everything from scratch, in-house including crackers, hummus, granola, guacamole, and pizza sauce. Everything is sealed, refrigerated, and has a shelf life of 2-3 weeks. All of their products are nut free, and most are free of other allergens, including gluten.
Though they started their company with kids in mind, Sunnie snacks are also available on some college campuses and in some office buildings. "What's interesting for us is that something that we made for kids has really developed into something that everyone enjoys. We always joke that it's the one snack you don't want your kids to finish," mused Tucker.
Of course, like many businesses, the pandemic had an impact on Sunnie. Initially, they weren't planning on doing direct-to-consumer sales but pivoted to begin shipping as the pandemic wore on. They continue to ship to this day and have happy customers all across the United States.
"What we realized is that people in Kansas, people in Ohio, people in New Jersey don't have ready access to fresh, organic foods. So being able to be a service to them and ship products made fresh in California with Californa-grown ingredients is important to people in other parts of the country," said Howard. "So we do plan to continue to scale nationwide, and down the road, we would love to have a facility on the east coast so we can produce and distribute to stores over there."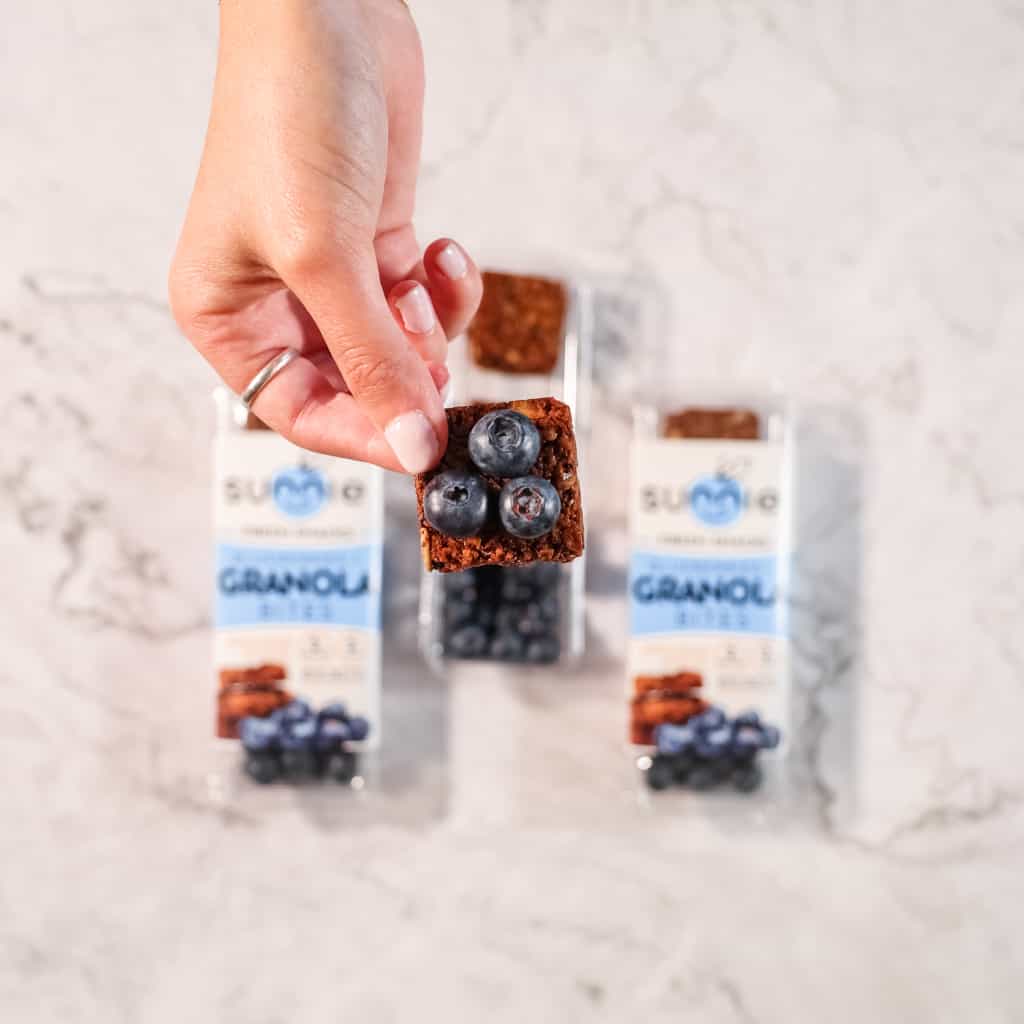 The future looks bright
Howard and Tucker envision a future where Sunnie healthy snacks are available at the airport and the coffee shop. And they want to be able to more easily get fresh California-grown goodness to families all across the nation. They are keenly aware that California has the best produce, available year-round and will continue to source their products from the Golden State, even as they expand out of it.
"It's kind of become our back story. The name Sunnie, the weather's sunny. There's something to be said about being made fresh weekly with California-grown ingredients. We're happy to support that ecosystem," remarked Howard.
"We are really trying to change how people snack by making the refrigerator the new snack cabinet – really simplifying snack time. Sunnie is the in-between of chopping your own vegetables and making your own hummus, doing all those things that make you feel like the perfect parent, or buying the ready-made, pre-packaged snacks that feel nutritious, but they really aren't. In comes Sunnie with both elements – healthy and convenient," said Tucker.
Sunnie is available nationwide. Consumers who live outside the Los Angeles area can have bundles of snacks shipped to them on demand. They also offer a subscription service.
We had the opportunity to sample the full line of Sunnie healthy snacks. They are indeed healthy and convenient – and importantly, they are also delicious for kids of all ages. Whether it's a school snack, a work snack, or anywhere you're on the go, Sunnie ensures you never have to sacrifice convenience and flavor for nutrition. Visit their website for more information on how to find Sunnie snacks near you – just in time for back-to-school!
Article and images by Alison Needham.