Fresh Flower Centerpiece How-To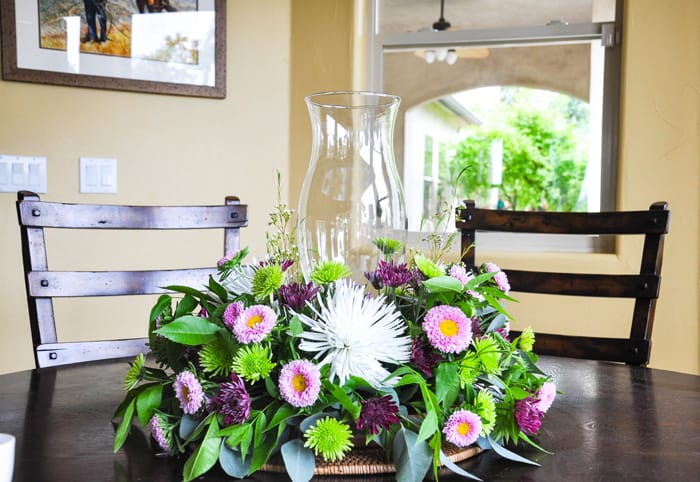 Easter is the perfect opportunity to bring in the freshness of spring to your home. I can buy beautiful CA Grown flowers at my local Wal-Mart for a great price and make this stunning centerpiece for a great price. Shhhhh. What looks like a floral piece that would cost hundreds of dollars from a florist, will only cost you about twenty dollars – or less, depending on what you have on hand.
MATERIALS NEEDED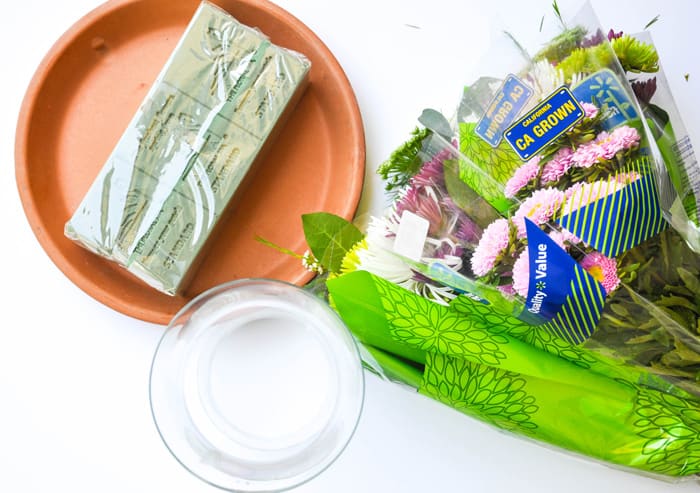 16″ clay or plastic saucer
floral foam
glass hurricane ( or just use a jarred candle)
2 or 3 CA grown bunches of flowers
INSTRUCTIONS for a Fresh Flower Centerpiece: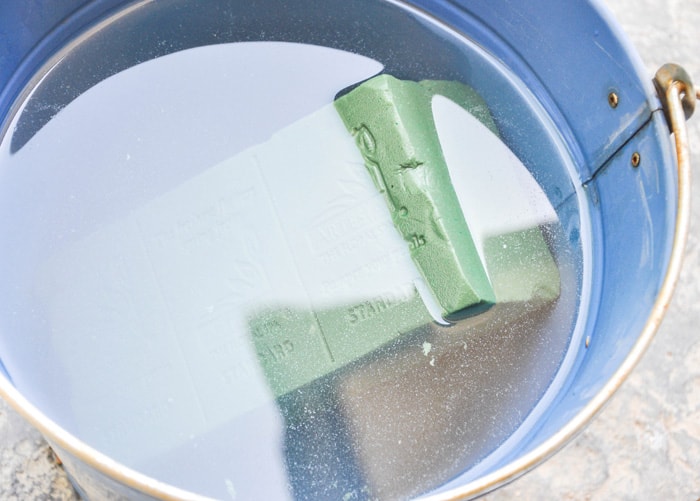 Step 1: Soak the foam brick in a bucket of water so that it absorbs a lot of water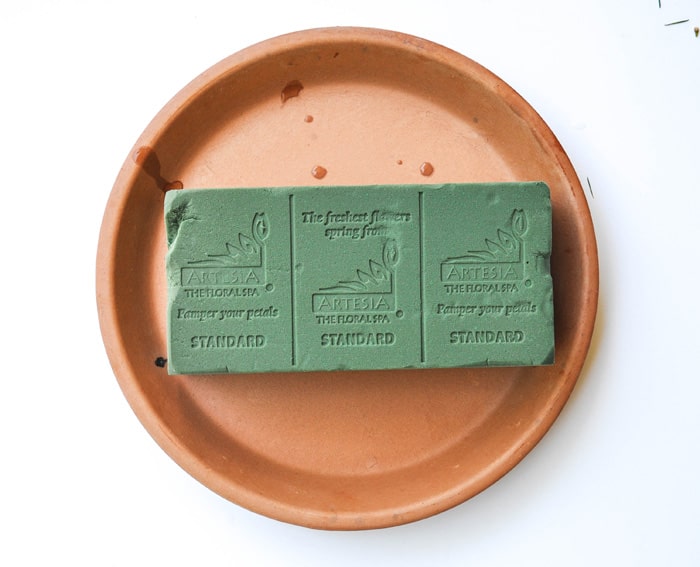 Step 2: Place the soaked floral foam on to the saucer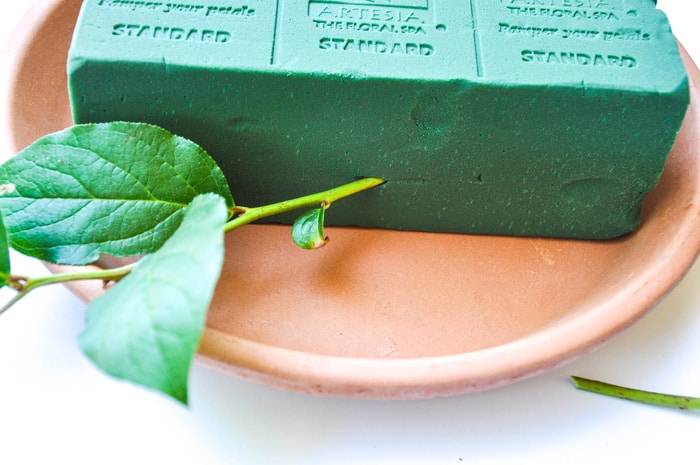 Step 3: Start with the greenery and begin inserting the stems into the floral foam until full and lush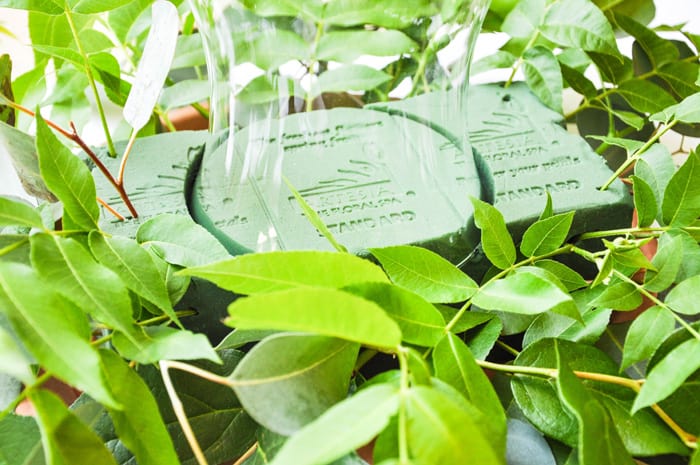 Step 4: If you are using a hurricane, push it down into the foam to secure.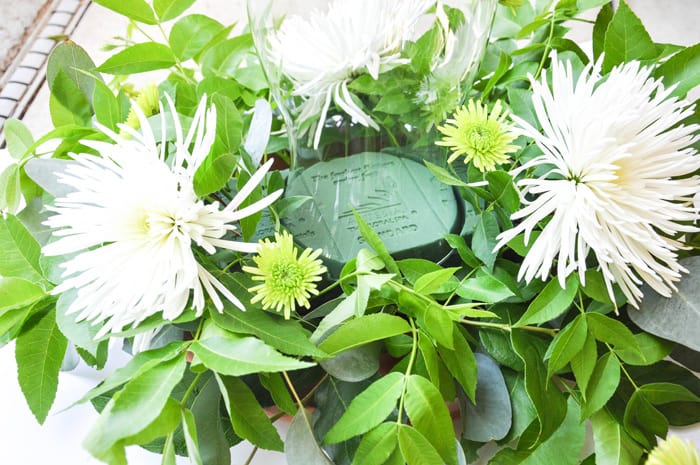 Step 5: Cut the stems of the larger flowers and place them into the foam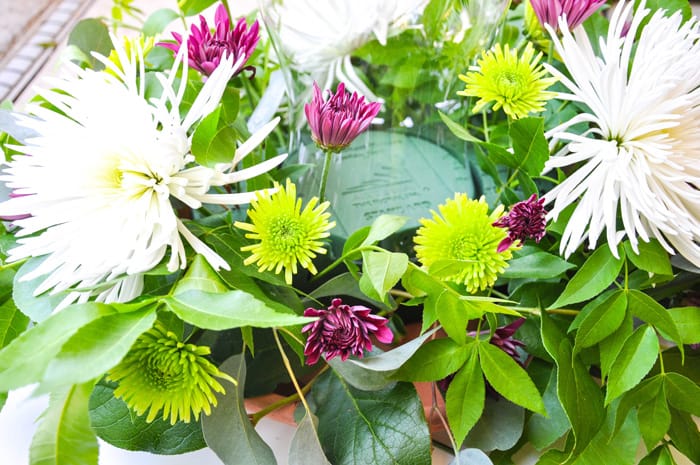 Step 6: Insert all the smaller flowers, making sure to space out the colors and heights randomly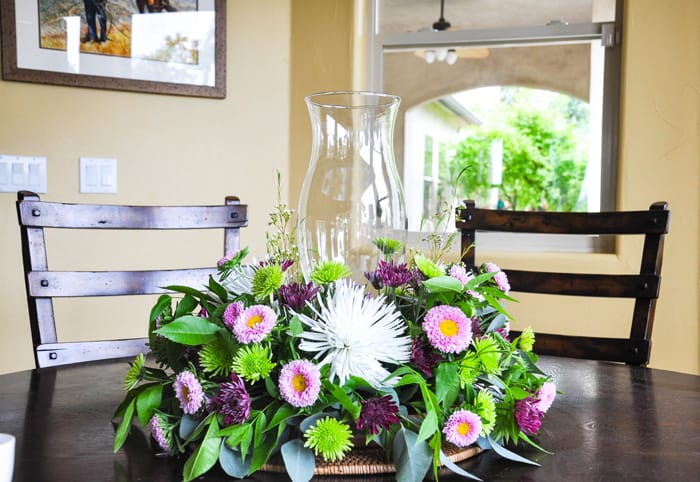 These make wonderful wedding centerpieces for the DIY bride too!