CA GROWN Restaurant – Magpie Cafe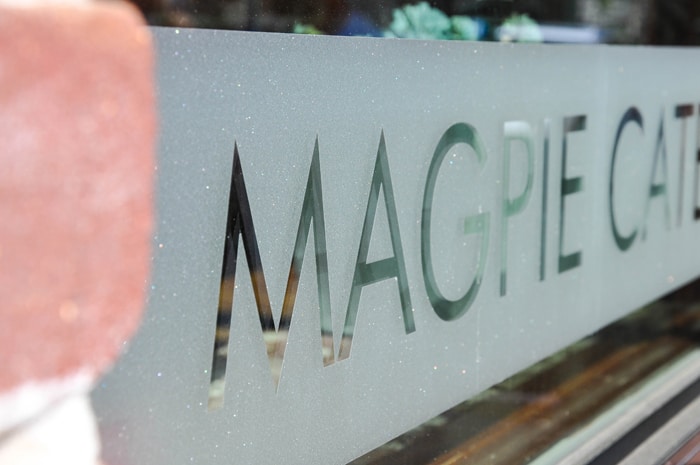 Magpie Cafe is nestled amongst several other quaint eateries in downtown Sacramento.  With it's charming brick facade and regal avian mascot, Magpie Cafe boasts a distinct ambiance that is comfortable and inviting.   Their diverse menu changes daily and is posted prominently on a hand written poster as you enter.  Ordering is handled at the counter, which makes quick bites an easy accomplishment in this bustling city.  We sat down with owner, Janel Inouye, during the lunch hour to learn more about her passion for offering California grown products to her patrons.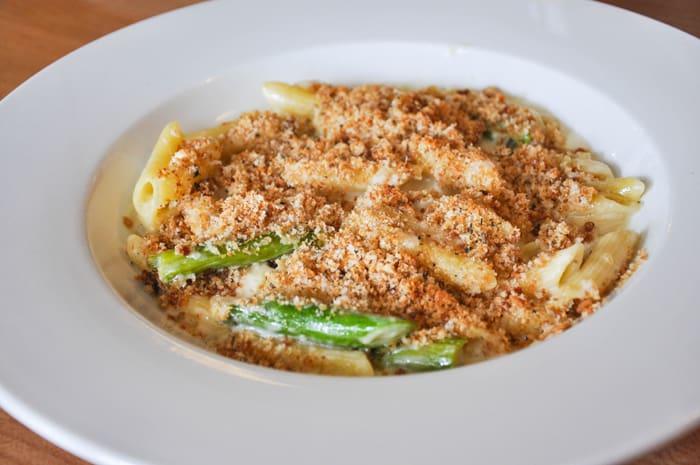 Magpie Mac and Cheese with California Asparagus
Our selections included the creamy Magpie Mac and Cheese with California asparagus.  It was topped with a tasty herb infused crumble that balanced the texture of the silky pasta.  The asparagus was cooked perfectly and the crunch of the applewood smoked bacon was a welcome addition.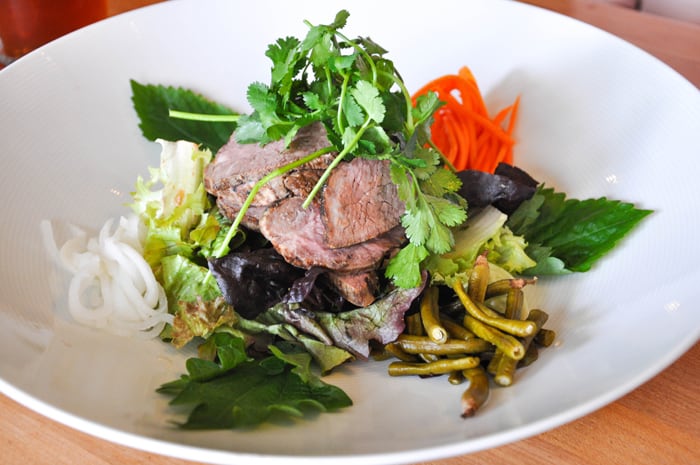 Magpie Vietnamese Salad
The Vietnamese Salad boasted several layers of natural beef and a complimentary selection of veggies.  Pickled beans, julienned carrots and diverse herbs were the star of the dish.  A simple vinaigrette rounded out the salad and permeated the delicate leaves.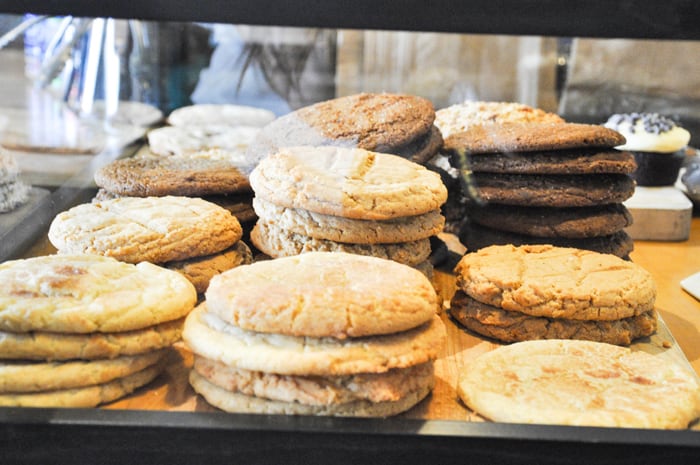 After lunch, you can indulge in a traditional homemade saucer-sized cookie.  Choices include peanut butter, snickerdoodle and chocolate chip.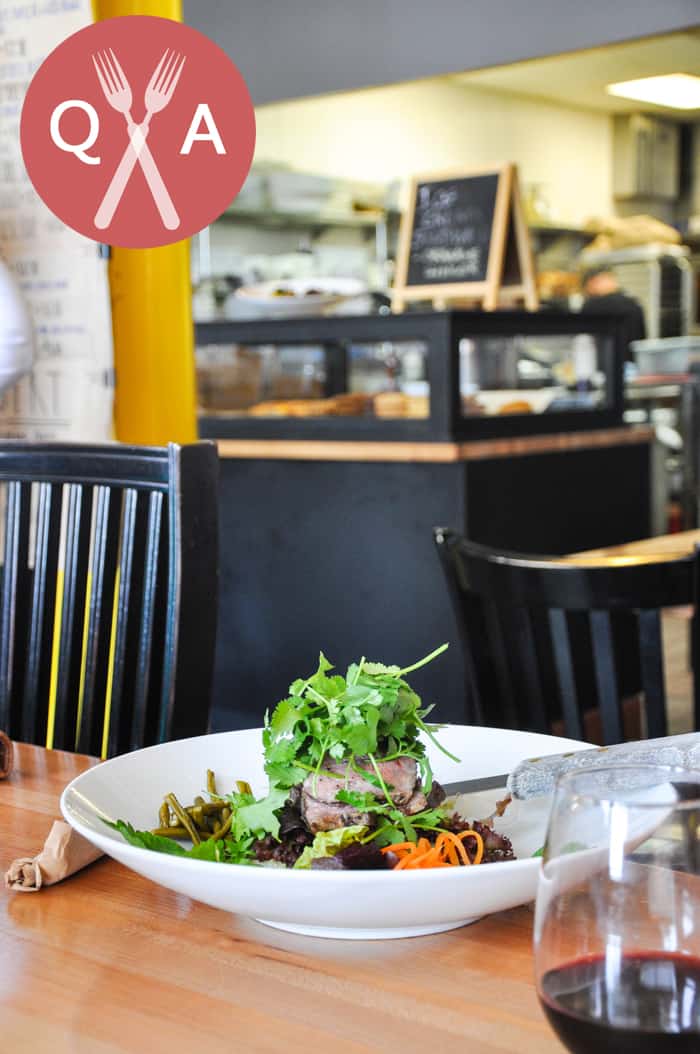 CA Grown:  How did you get started in the restaurant business?
Janel: My husband and I worked in the food business while attending school and growing up.  We actually went to college to get out of the food business but once out, we came back to our hometown Sacramento and gave it a go.  We started out as a catering company – for five years that's all we did.  We struggled in the beginning because we were very much into serving local food and the public didn't receive that very well.  But once we got the word out, people responded.
CA Grown: How do you go about sourcing the local food you use in your restaurant?
Janel:  Soil Born Farms & Azolla are who we use locally. Produce Express distributors has a wonderful program that encourages local seasonal food distribution.  Jim Mills is the head of that program and has been a mentor to us in how to go about sourcing local food.
CA Grown:  What is the most creative dish that you offer using local food?
Janel: The dish we are most excited about right now is a corn grit that we serve on the weekends for brunch.  The corn is an heirloom variety that is grown for us specifically and not a product that is available commercially because of how delicate it is.  They grow and mill it for us and we try to serve it year round. 

CA Grown:  Do your patrons seek out local grown food when they come to your restaurant?
Janel:  When we first opened the cafe, people asked. But, as time has gone on and people know us, they trust that what we are serving is local for the most part.  I think we've evolved to that kind of a place.  We are excited that we are pretty far into this venture now. It feels a lot better than it did five years ago.  We are in the process of expanding into a larger space not too far from here and it will have a larger seating area and less kitchen.
Janel Inouye – Co-Owner Magpie Cafe
Magpie Cafe is located at 1409 R Street in Sacramento, CA.  You can reach them at 916-452-7594 or email them at hello@magpiecafe.com 
You can also find them on Facebook HERE