Freemark Abbey – A Legacy of Trailblazing
Freemark Abbey is one of the most storied wineries in Napa Valley. It was also founded by one of the first female winemakers in California, Josephine Tychson in 1886. , Freemark's wines are considered by many to be a true expression of what a Napa Cabernet should be. Though they make estate wines from their small vineyard that surrounds the original 1886 winery, they primarily source their grapes from trusted growers around Napa Valley. Along with their Cabernet Sauvignon, today they produce Merlot, red blends, Sauvignon Blanc and Chardonnay.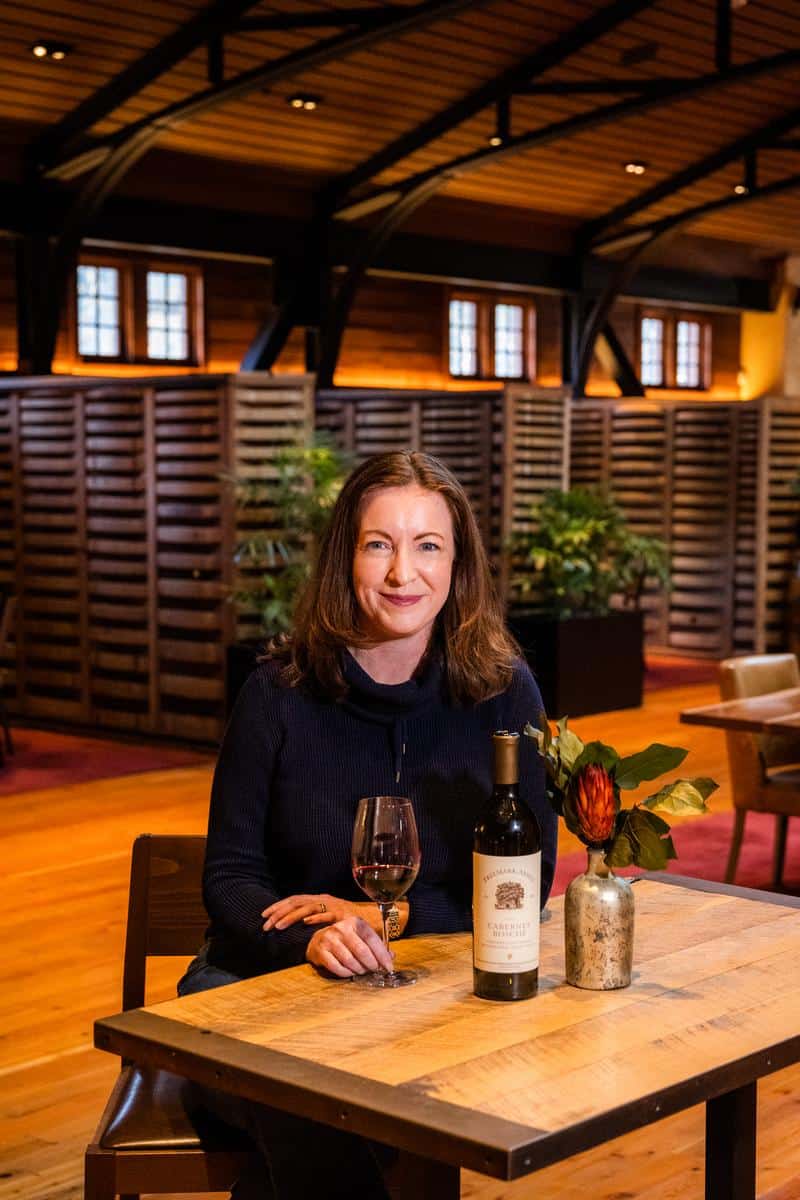 We recently had a chance to visit Freemark Abbey's gorgeous, historic tasting room in St. Helena, California and speak with their winemaker Kristy Melton. Kristy, who grew up in Texas, has always been surrounded by agriculture. Though she began her education and career in the sciences, she pivoted to viticulture when she realized that she wanted to be closer to the land. "Winemaking was the perfect combination of science and agriculture coming together. So I applied for the graduate program at UC Davis in 2005 and got my master's degree there. I started working my way through the wine industry to make it here today," she says.
With the exception of an internship in New Zealand, the majority of the time Kristy has been making wine in California, specifically in Russian River, Carneros and Napa. She joined the team at Jackson Family Vineyards in 2016 and began as head winemaker at Freemark Abbey in 2020. Kristy is the first female winemaker at Freemark since its founding.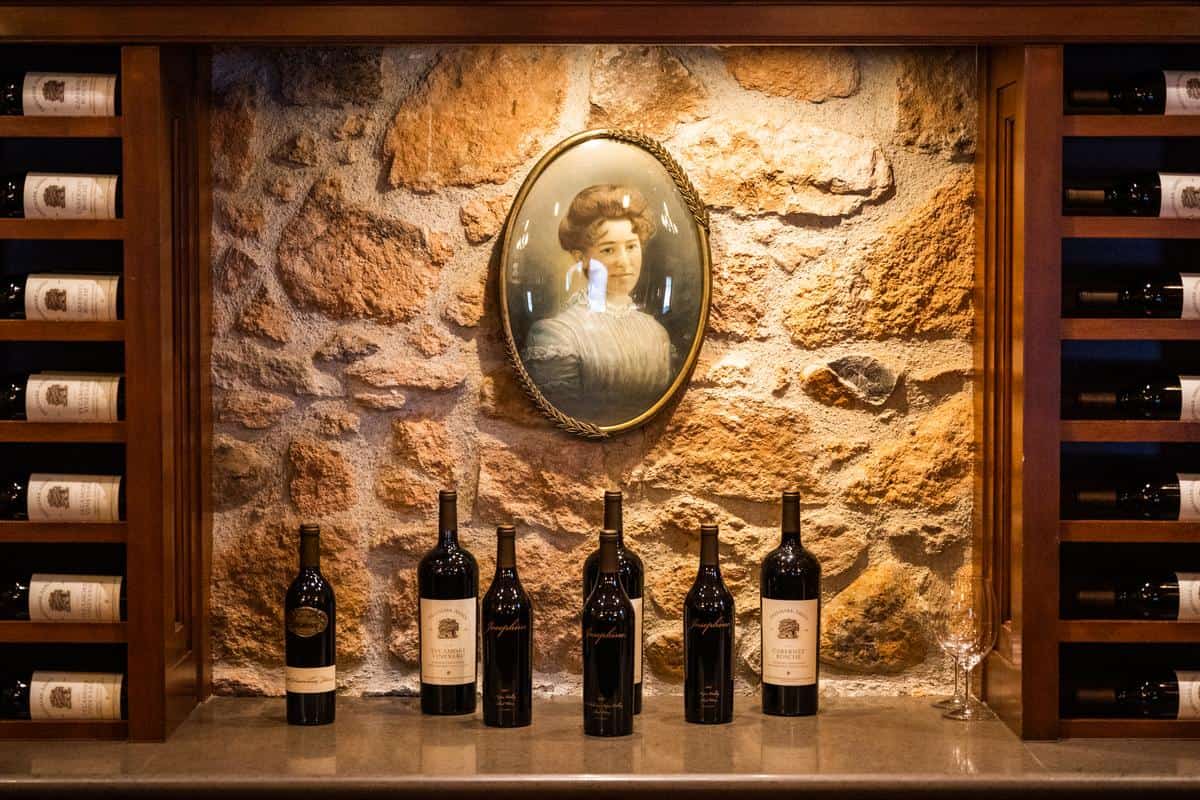 A Bumpy Road to Success
Like many historic wineries in California, the road to success has been a bumpy one. Sadly, founder Josephine Tychson's husband John passed away shortly after their arrival in the Golden State. She ran the winery on her own until 1890 when phylloxera, a devastating fungal infection, wiped out many of her vineyards. Eventually, she sold the winery to one of her foremen from Italy, who renamed it Lombarda Cellars. In fact, you can still see the name on the front of the winery.
You might think by both the appearance of the winery and the current name that there was once a religious affiliation. However, there is another explanation. "After prohibition in the thirties, we got bought by three gentlemen who put their names together to make our current name Charles Freeman, Mark Foster and Abby Ahern. That's where we get our wonderful name," remarks Kristy with a smile. In 2006, Freemark Abbey was purchased by Jackson Family Wine, which is still a family-owned and run company today.
The Judgement of Paris
Napa Valley is one of the most famous wine-growing regions in the world, but it wasn't always that way. The ideal climate and rich soils made Napa perfect for all kinds of agriculture, including fruit and nut orchards like walnuts and prunes. There were also many cattle ranches in the region. Winegrapes were a very small part of the overall ag production until late in the 20th century. "Then came the judgment of Paris, which was in the early 1970s. It really put Napa Valley on the world stage," Kristy says. "It pitted Napa Valley and California wineries against the French. We were the only winery to have two wines in that tasting, both a Cabernet and a Chardonnay. And it really showed the world that Napa was capable of making world-class wines. And that's the reason we're here today, still making incredible wine," she adds.
Looking to the Future While Being Mindful of the Past
Kristy took the reins from one of Napa Valley's most tenured winemakers, Ted Edwards, who had been with Freemark since 1980. Over his career, Ted earned a reputation for making Cabernet Sauvignons that were elegant, refined and age-worthy.
Kristy herself has an impressive track record of making excellent wines in Napa Valley and beyond. She's been named Wine Enthusiast magazine's "Top 40 under 40 Taste-Makers," along with "Top 30 under 40 Winemakers to Watch" by Drinks Business. Despite this, Kristy is aware that she's got big shoes to fill in her role at Freemark. "Freemark Abbey is such a classic hallmark of Napa Valley. My goal is to continue bringing great wines to market. We are always looking at new vineyard sourcing," she explains. "We're always looking at new technology. We're really leaning in heavily toward sustainability soo our wines will remain classic, balanced, timeless, with always a bit of experimentation."
At Freemark, sustainability is always a top priority and they take a holistic approach. "To us, sustainability is multifaceted. It's not just in the vineyard, but we start there so all of our estate vineyards are organically farmed. We also look at erosion as a major component so we don't till any of our vineyards, and we use no herbicides," notes Kristy. "We've got cute little sheep that graze our vineyards in the spring to take care of the cover crops so there's no mowing. And they give us natural fertilizer, which is fantastic," she observes with a smile. In addition, they also use wind generated power at their winery and reclaimed water to irrigate their vineyards. They've also done a deep dive into diversity and inclusion on their team, focusing on gender pay equality and continuing education opportunities. For guests, they offer electric vehicle chargers.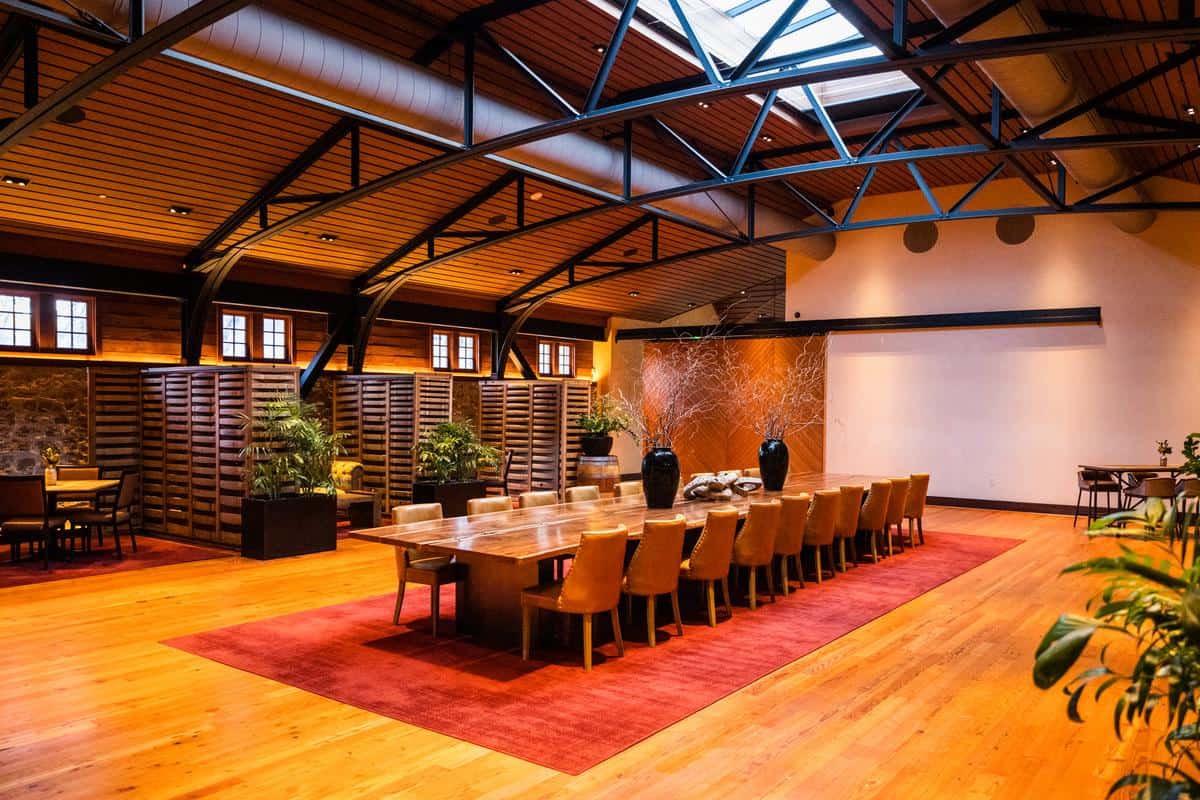 Blending the Old with the New at the Winery
The historic (and remodeled) building seamlessly combines the old stone architecture with sleek modern elements including glass walls, iron stair rails, and lofty vaulted ceilings. The centerpiece of the main tasting room is a gigantic living edge table fit for a king's banquet hall. They've also carved out smaller, cozier niches along the sides of the room in alcoves with comfortable leather furniture. Downstairs, you'll find private rooms for wine club members and a cellar room displaying an impressive timeline of wines from Freemark Abbey's Cabernet vintages.
"I really love our guest experience. When you walk in, you're in the original Stone Winery from the late 1800s. All these stones were hand carved by Anton Forney and his family and brought down on horse and buggy here so there's a real authentic character to the building," remarks Kristy. "You're greeted with a beautiful glass of white wine, and then we have a variety of tasting options. There's an appellation tasting with a number of our different small production lots. Then we have a special tasting called the Decades Tasting. It takes you through 30 years of cabernet, single vineyard production made here at the winery. It's really exclusive and exceptional," she enthuses.
Kristy is passionate about both the wine and the people who make it. "There are people behind the label and behind the product. It doesn't just show up on the store shelf," she remarks. "There are people who work hard every day, morning to night, doing what we love to bring you those products. They are handcrafted, and they're made with love and all of our heart and soul. When you see that label, we are the people behind it."
You can find Freemark Abbey wines at your favorite wine shop or market, but we encourage you to visit their tasting room the next time you're in Napa Valley.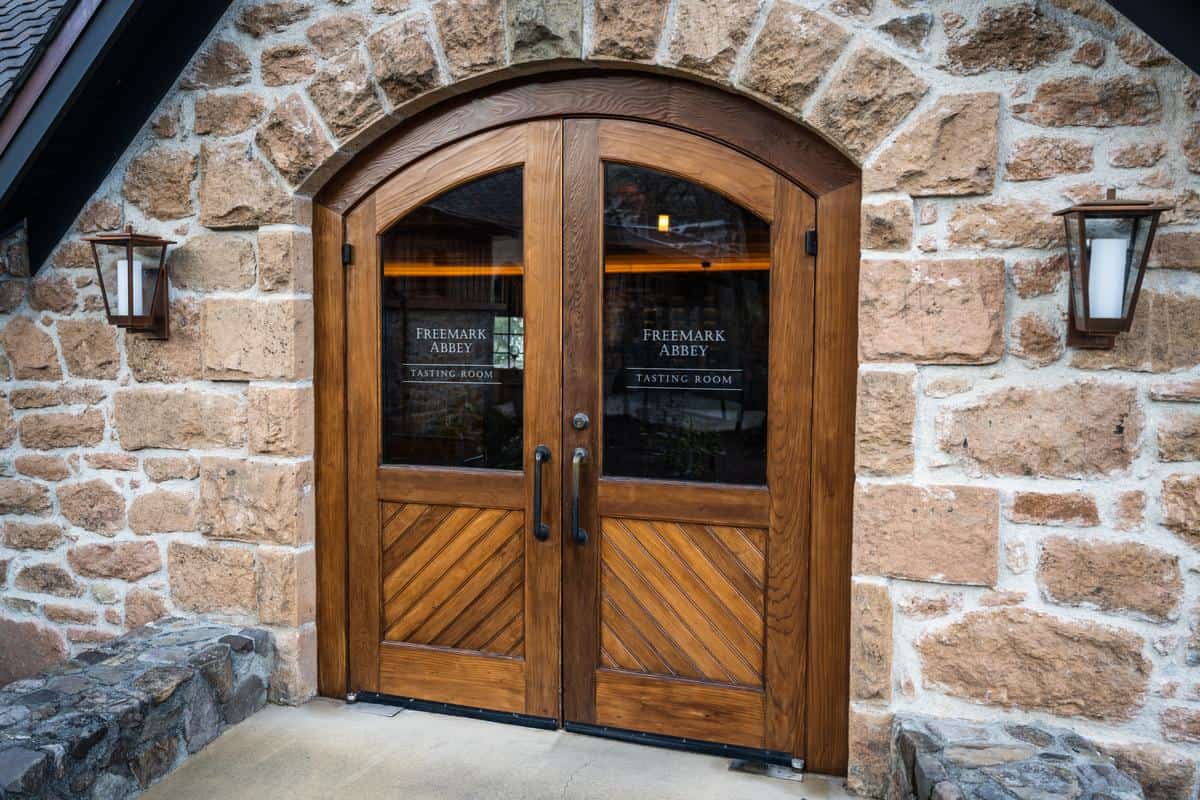 N, 3022 St Helena Hwy, St Helena, CA 94574
Article by Alison Needham. Images by James Collier.