Award Winning Wine Country Cuisine at Auberge du Soliel
Auberge du Soliel is a luxury hotel property nestled within a heritage oak grove on Rutherford Hill Road in Napa Valley. What was once Napa's first fine-dining restaurant opened in 1981 has evolved into a 50-room (adults-only) inn known for privacy, epic views, and understated elegance. And yes, it's still known for fine dining. In fact, the restaurant, helmed by Executive Chef Robert Curry since 2005, has earned a coveted Michelin Star for fifteen consecutive years. This is an impressive feat for Chef Curry and his dedicated team, which includes pastry chef Paul Lemieux. We had the chance to sit down with both of them to learn more about their culinary art and offerings.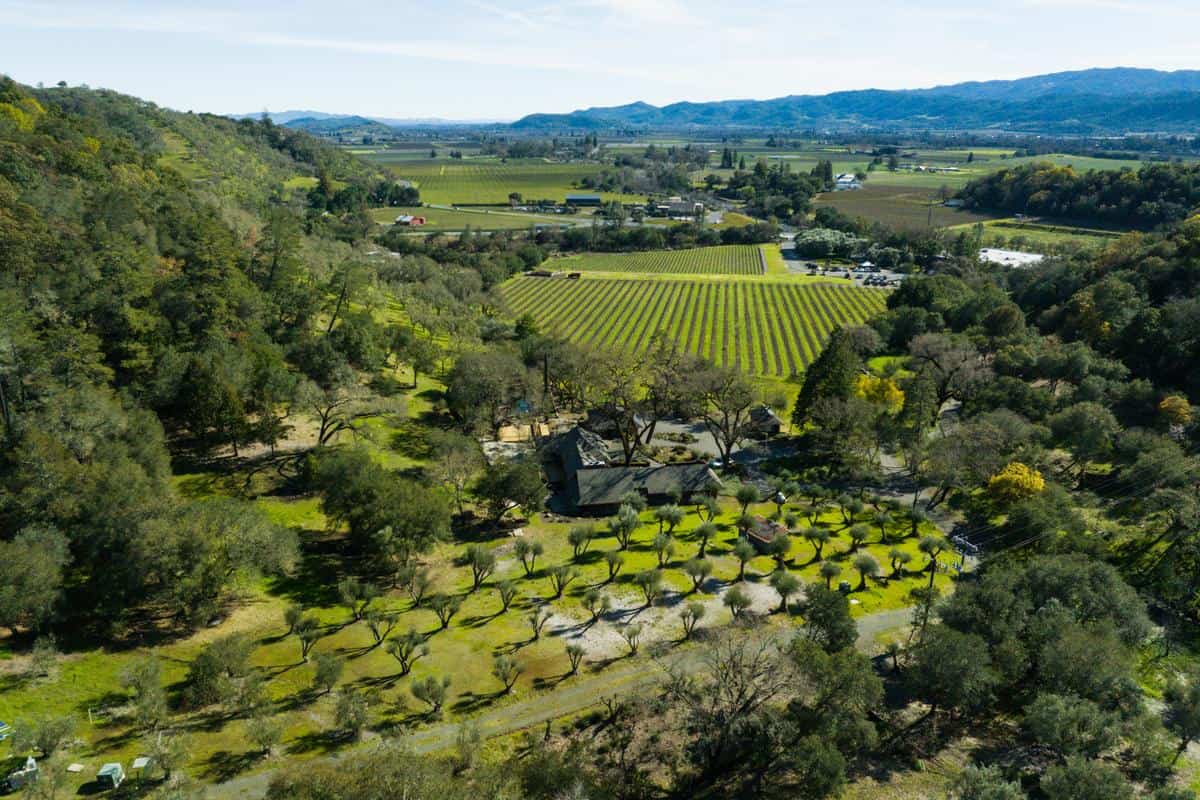 Farm-to-Fine Dining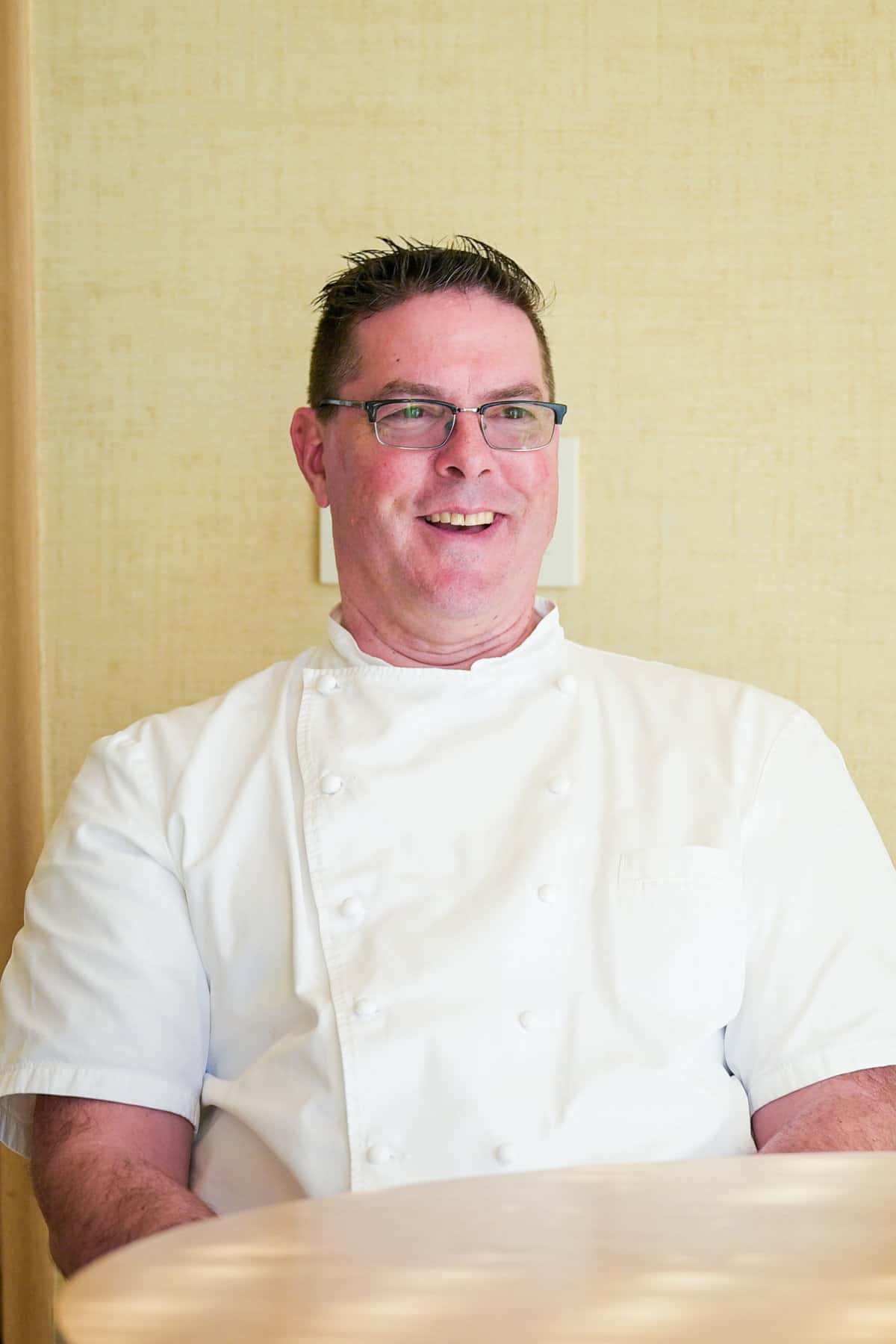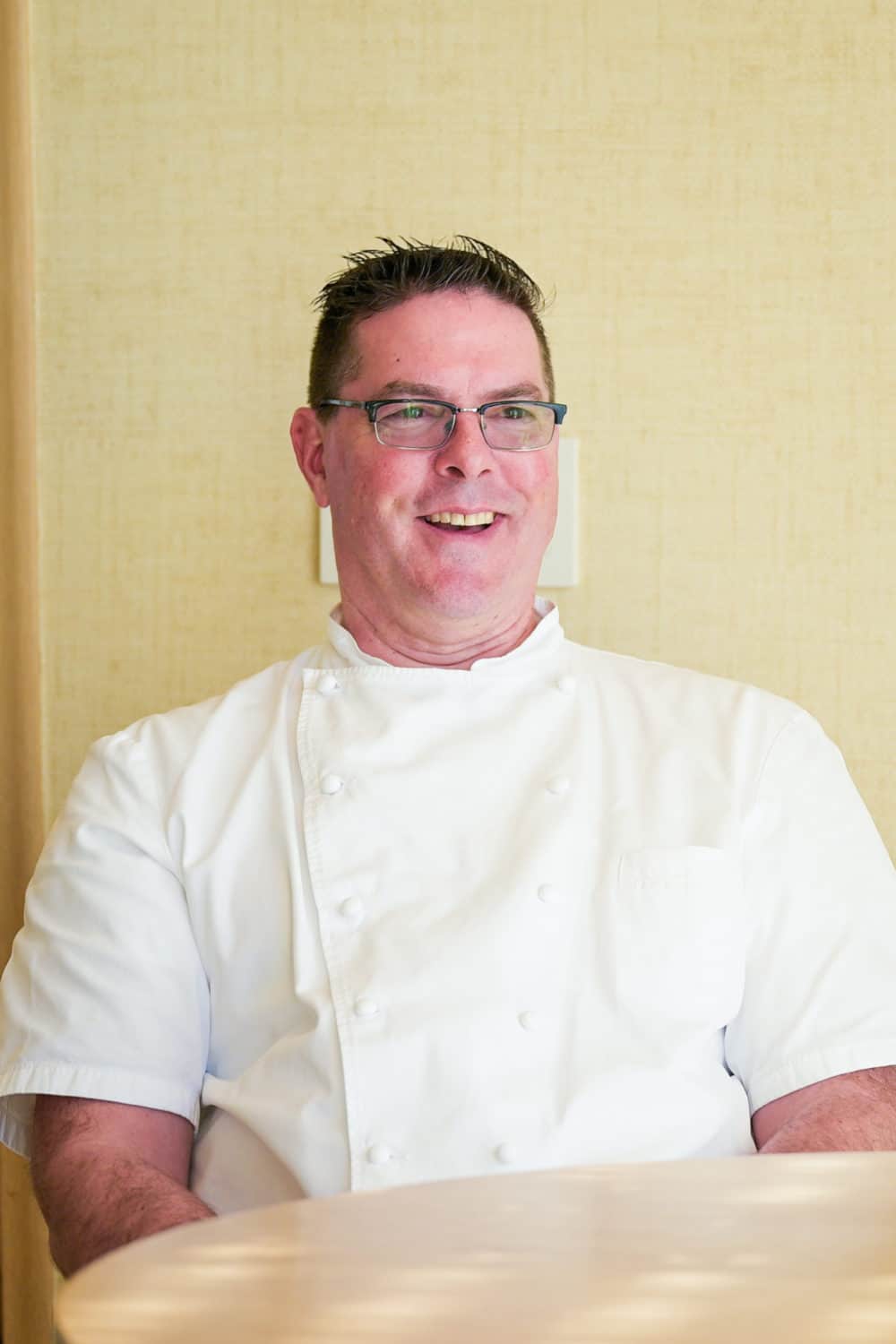 The restaurant sits in the main house on the property on top of Rutherford Hill, providing expansive views of the Napa Valley. It recently reopened after an extensive renovation of both the fine dining restaurant and the adjacent bar that serves more casual cuisine. "I think the goal at the restaurant is to have our guests feel like they can be taken away or immersed in the experience of being here," says Curry. "When we think about this beautiful deck that's outdoors and you're looking out on the actual grapes that might be in your glass, I mean, that's a pretty wonderful place. Our goal is to get you immersed in that," he explains.
Chef Curry is not lacking inspiration for his farm-to-fork cuisine. The restaurant focuses heavily on seasonal produce and he visits the farmers' market weekly with his pastry chef. "The farmers and the seasons of the produce and the vegetables define who we are as chefs. Here at Auberge, we depend and rely on farmers to let us know what to do next and to let us know what we should be serving our guests," says Lemieux. "I love vegetables and it's a really nice thing to cook with them. Our restaurant is really vegetable-driven and our location here in Napa Valley is one of the most amazing places in the world with the biosphere and what people can grow here," adds Curry.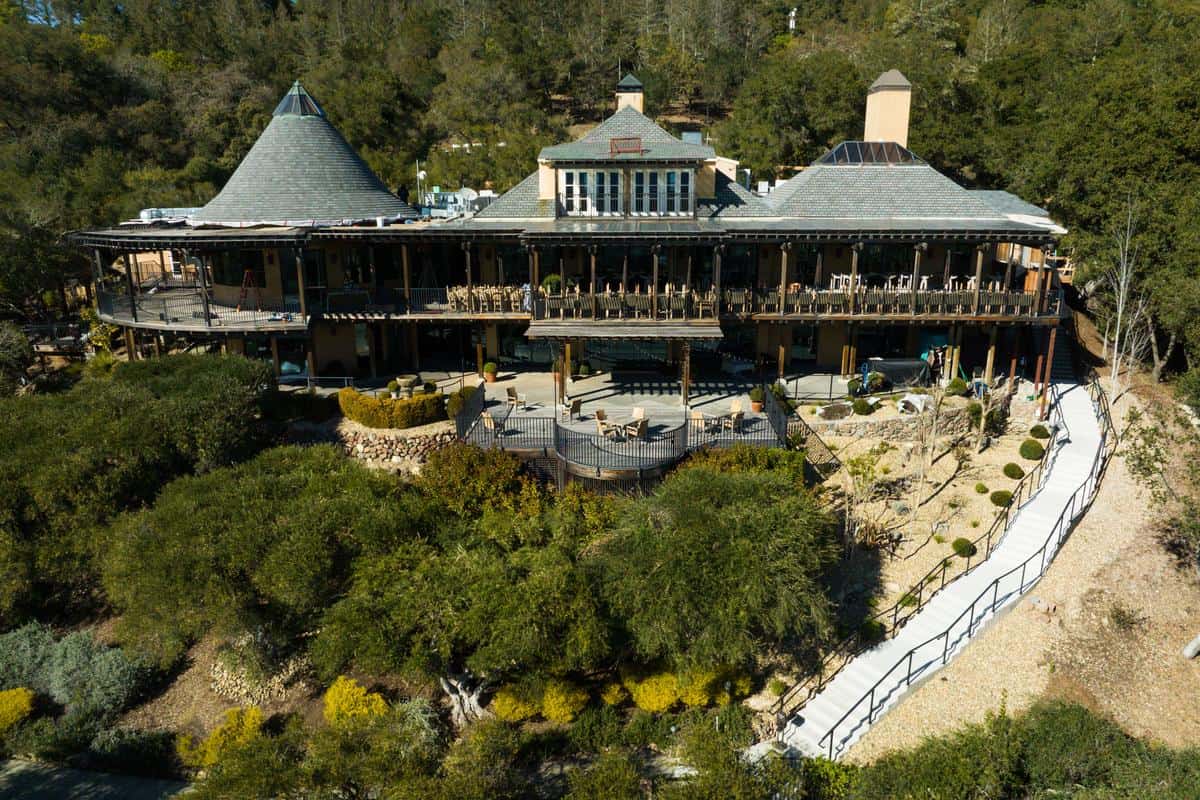 A Rising Tide
Both chefs love what they do and where they work, and note that Auberge is very supportive of their personal and professional growth. "I've been here for 20 years and that is kind of a rare thing," says Lemieux. "The owners of the hotel have supported me and given me the freedom to do what I want to do and become who I am as a chef. I feel blessed for sure," he adds.
Giving back to the community is a priority for Chef Curry and Chef Lemieux and they spend a lot of time mentoring young culinary professionals in the area. Curry is an ambassador for the Culinary Institute of America and devotes his time to the students there by teaching, conducting mock interviews, and sometimes hiring them to work in his kitchen. "There's a reputation in kitchens of maybe not being such a friendly environment. It's changed a lot and I think we realize that everybody's a human being and we can't do what we do without the people that work with us. And they can't do what they do without us," says Curry. "So it's this kind of symbiotic thing where we're just helping bring people up and get them trained and interested."
For Curry, his mentorship efforts have a larger value to the entire Napa community. "We want to have great restaurants to eat at as well. So it's in our best interest and it's in the community's best interest. At some point, you decide it's time to start giving back. So that's a big deal for us," he explains.
Napa is a Great Place to Visit and a Great Place to Live
Curry and Lemieux love living and working in Napa Valley and definitely don't take it for granted. "The news is out already, it's a world-class wine-producing region," says Curry. "But it's a really nice place to live. I can't even tell you how great my commute is. When you're driving and there's Atlas Peak, and there's this vineyard, and there's that vineyard. It's pretty amazing," he says with a smile.
Lemieux appreciates that Napa has been a nice community in which to raise and educate his three kids. Additionally for Lemieux, it is in close proximity to other places in California like San Francisco and the mountains. He agrees there is no denying that Napa is a great place to be a chef. "We have a really close relationship with a lot of wine growers and farmers in the area. I really feel blessed to just be able to cook here. It's unlike anywhere else in the world," he says.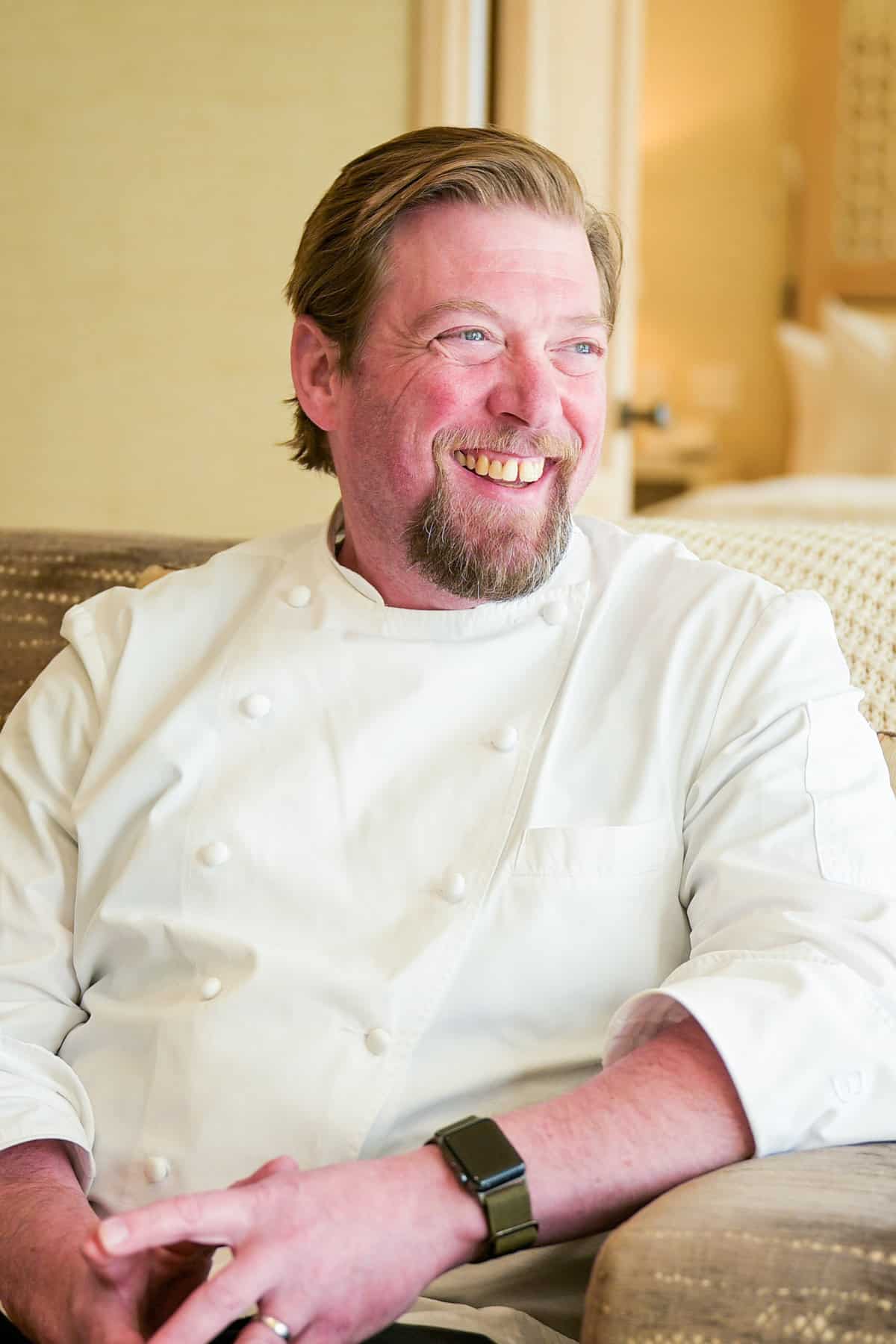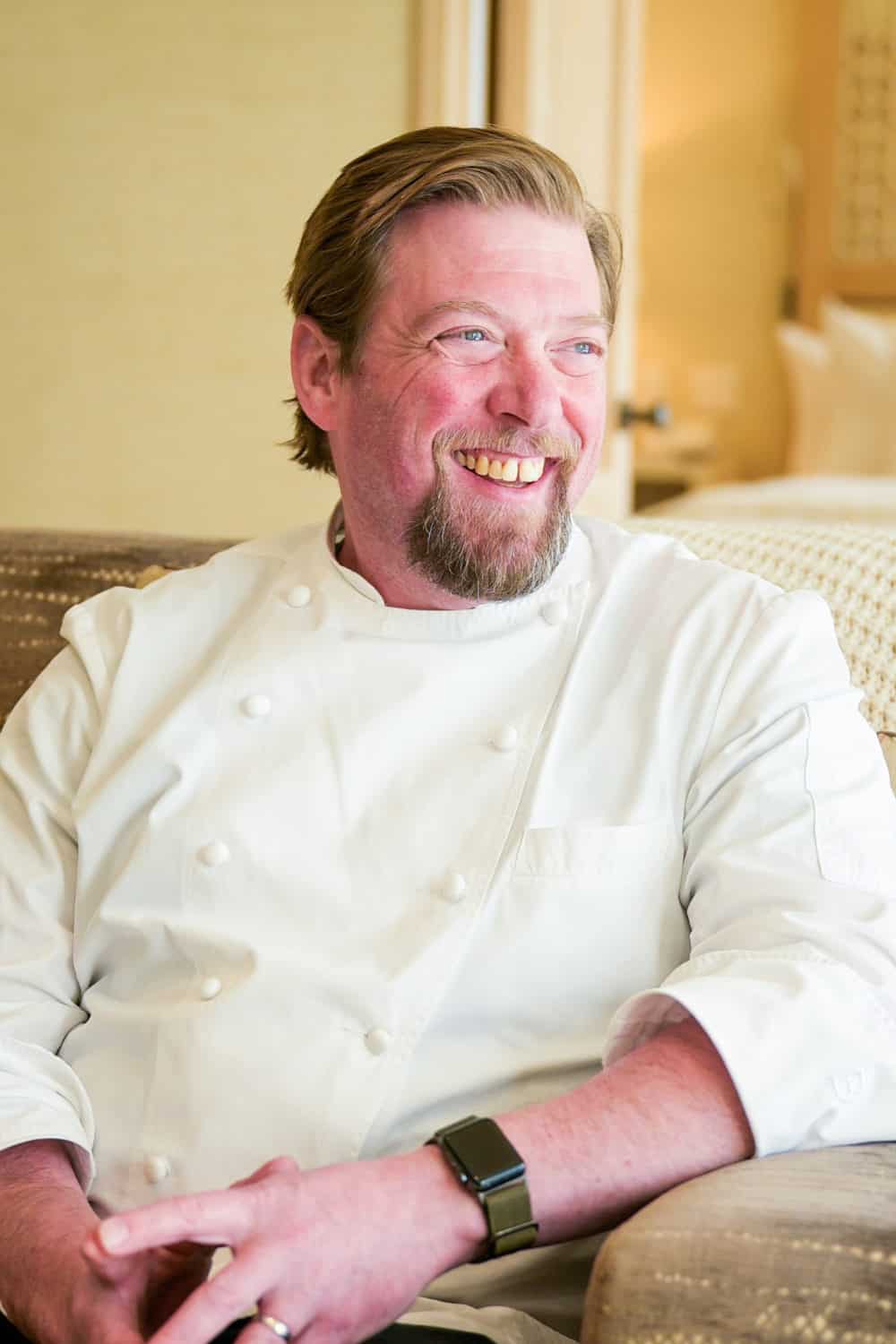 Curry encourages everyone to come visit Napa. And he's looking forward to welcoming you at the Auberge either as a guest of the hotel or the restaurant. "This is a restaurant where you could probably try anything that you've never tried or something that you want to try," he says. "I tell people to come back. Come back next year, come back in six months, come back every night," he jokes.
If you aren't up for fine dining every night, you can always enjoy the classy bar menu and spectacular views from the deck right next door to the main restaurant. When you visit, be sure to take a stroll through their lavender garden created in partnership with Charsaw Farms in Carneros. The farm also supplies the lavender bath salts in-room, lavender sprigs for cocktails, and lavender honey in The Spa. This fall, Auberge also plans to harvest the olives from the olive grove and produce their own olive oil.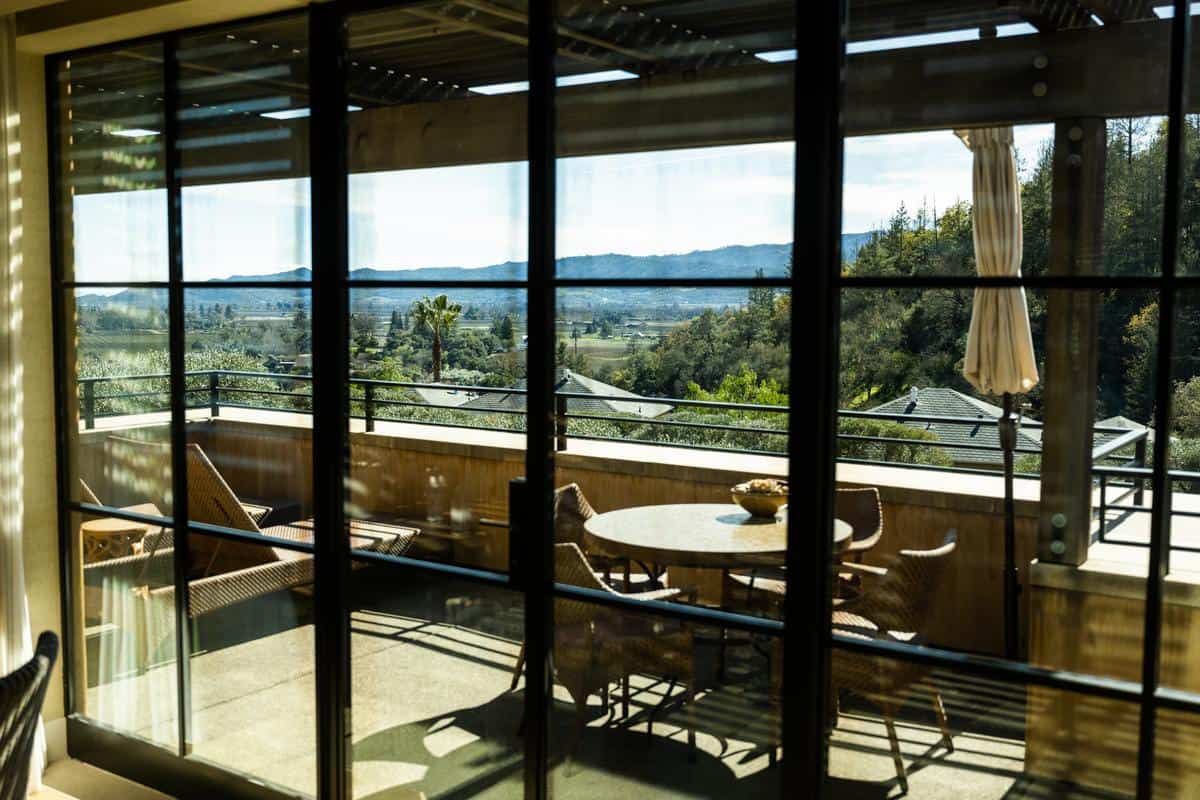 180 Rutherford Hill Road
Rutherford, CA 94753
800.348.5406
Article by Alison Needham. Images by James Collier.