Enjoy Farm-to-Fork Food + Wine at Clif Family in Napa
Clif Family Winery in Napa Valley is a winery…and so much more. In fact, married owners Kit Crawford and Gary Erickson (of Clif Bar fame) wanted to recreate the type of one-stop "Refugio" experience they enjoyed while biking through the Dolomites in Italy. So when you visit them in Napa, you'll find great wines, a friendly and relaxing atmosphere, and delicious farm-to-fork cuisine served out of their Bruschetteria Food Truck, and much more. We had the chance to meet President Linzi Gay, Winemaker Laura Barrett, and Executive Chef John McConnell recently to learn more about their impressive operation.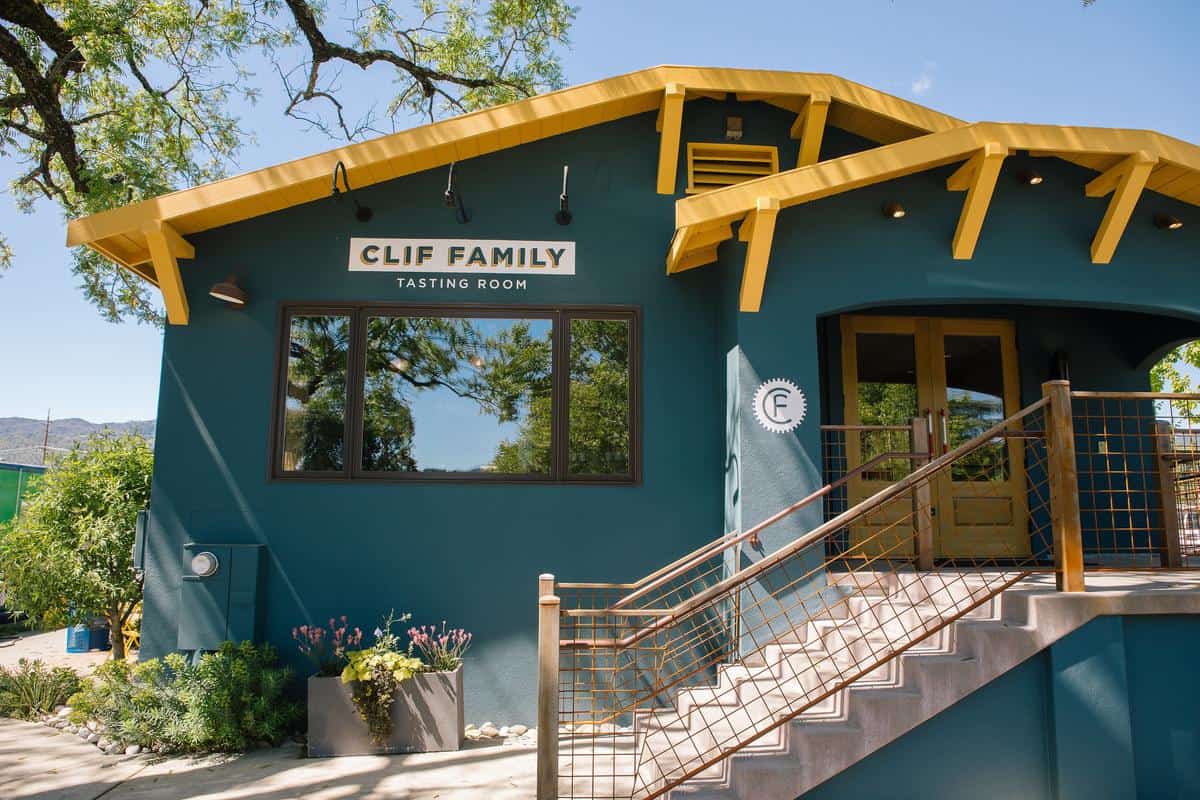 Clif Family Winery
"At Clif Family Winery we do quite a bit. We make small-production wine, about 12-15 varietals depending on the vintage. We also have a whole line of food products that are made to pair with our wines, but are also inspired by the flavors of Napa Valley…And then we have a Bruschetteria Food Truck," says Linzi. She explains how Gary and Kit really didn't want a stuffy tasting room. Instead, they wanted to create a community-oriented space that would bring people together to enjoy great food, great wine, and good conversation.
Clif Family has 90 acres of certified organic estate vineyards planted with 10 different varietals. "For white wines, I make Sauvignon Blanc, Chardonnay, and rosé," says Laura. "And on the red side, there are many different offerings of Cabernet Sauvignon, a couple of red blends, a lot of Zinfandel, and a Petit Syrah. So we make many, many different varietals, and that was designed to really develop enticing wine."
Laura describes her winemaking style as clean, fresh, and fruit driven, and she's not afraid to experiment and have fun. "What I'm proud of is that when I have to make two wines out of the same varietal, they're often very different. So for example we have two Sauvignon Blancs and we have a really nice differentiation in style," she says. "One might be 100% stainless steel fermented with very bright fruit. The other a more reserved style which sees a lot more neutral and new French oak and spends more time in lees, and is stirred a little more and aged longer," explains Laura.
Clif Family Kitchen and Organic Gardens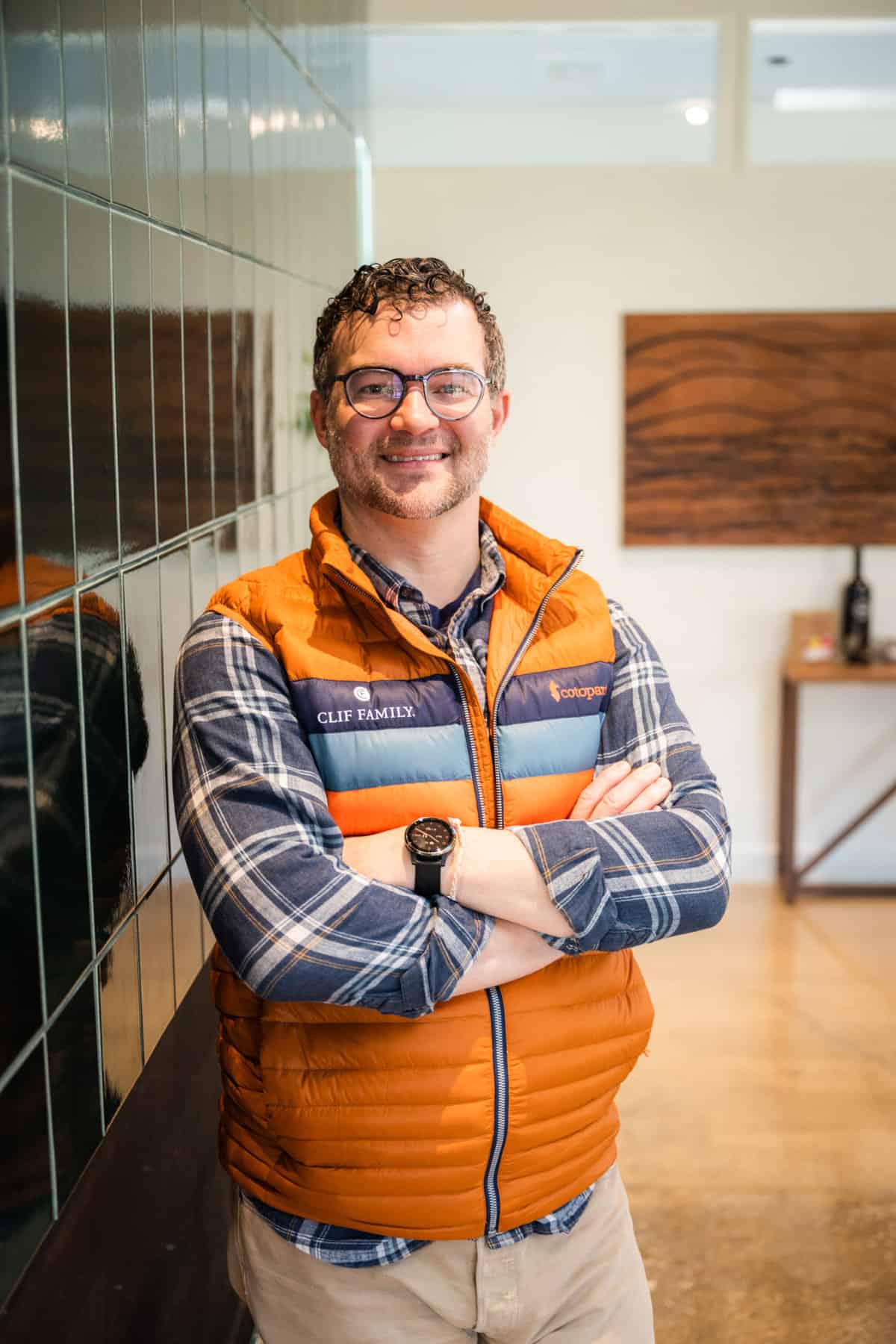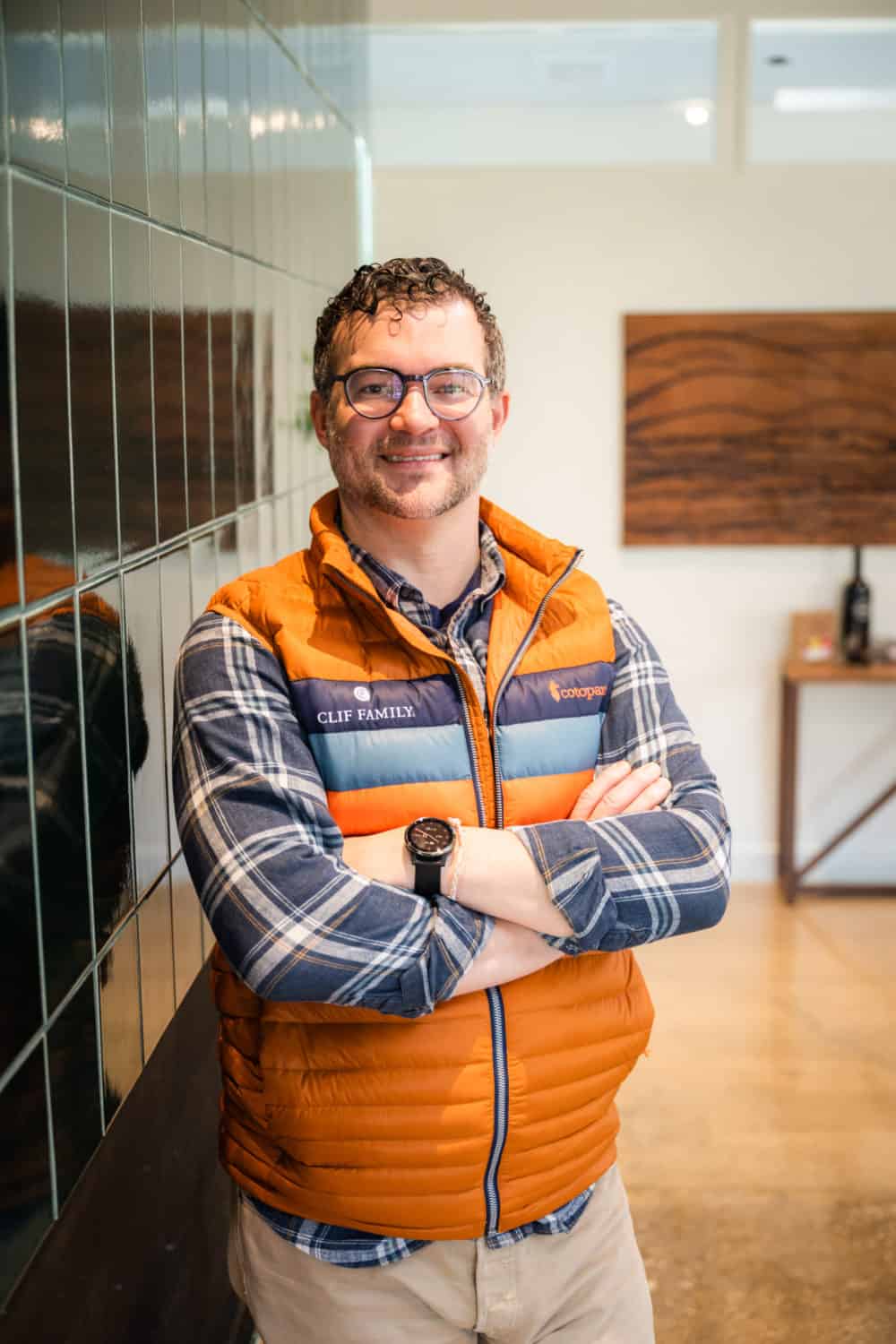 John McConnell was brought on when Kit and Gary wanted to add a restaurant concept to their wine and agricultural program. They were already making and selling some packaged food items and knew their next step was to create a menu that featured the best produce from their farm. "The job entailed creating a food truck that was to be a vehicle, pun intended, where we're basically delivering meals to guests," he says.
McConnel says, "The farm piece was every chef's dream, working exclusively with the farmer to grow seasonal produce that you really want to turn into a menu item or something that you could share or present." and Linzi adds, "So we have fruit orchards, olive orchards, and vegetable gardens, and some of the fruit goes into preserves that we make and sell. We also have a line of hot sauces, and then a lot of the produce comes to the food truck. Our chef is always working with our farm manager…we say it's a real farm-to-truck experience," she remarks.
We can attest to the delicious food Chef John and his team creates with produce from Clif Family Farm. Happily, they've shared a few recipes for you to enjoy at home!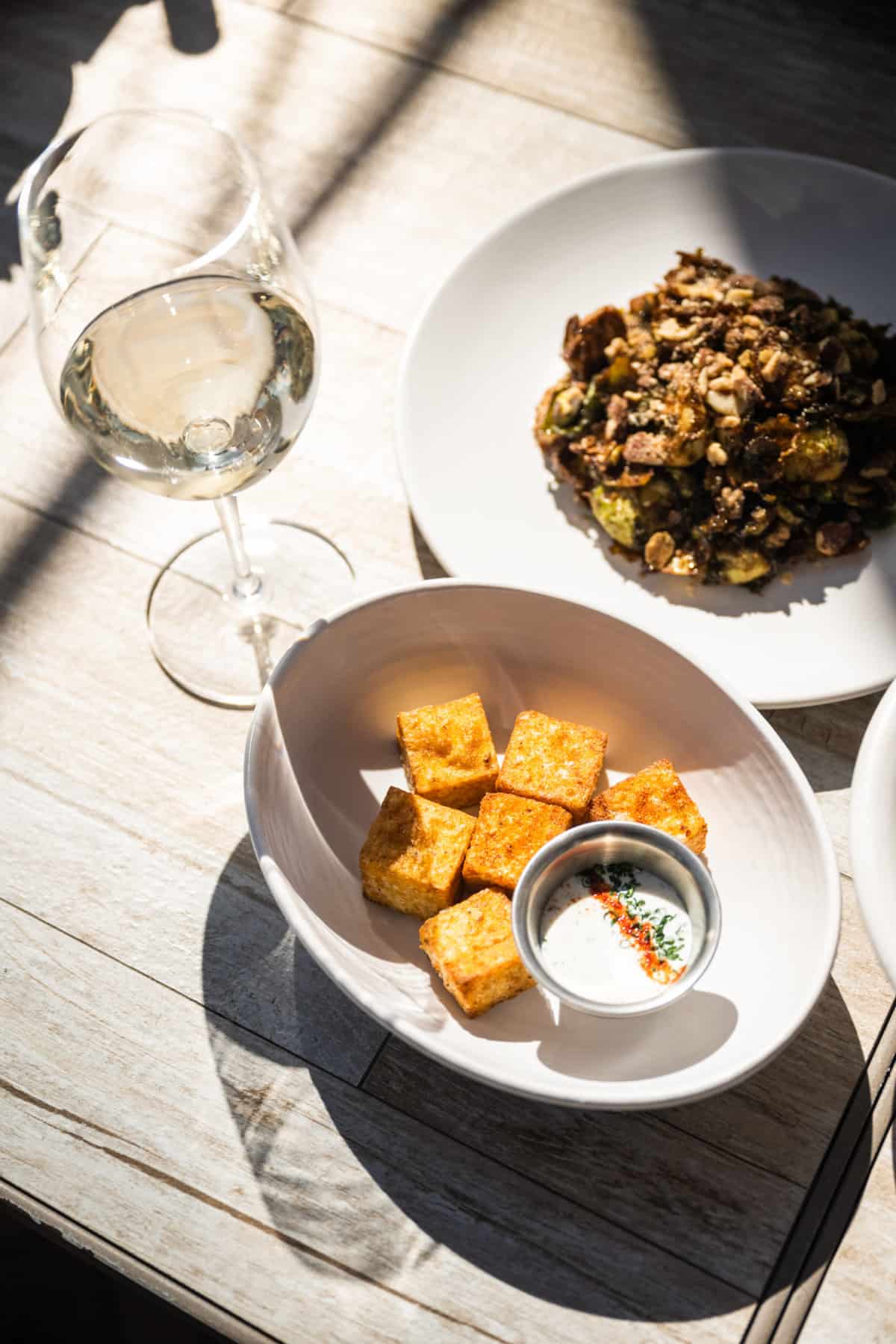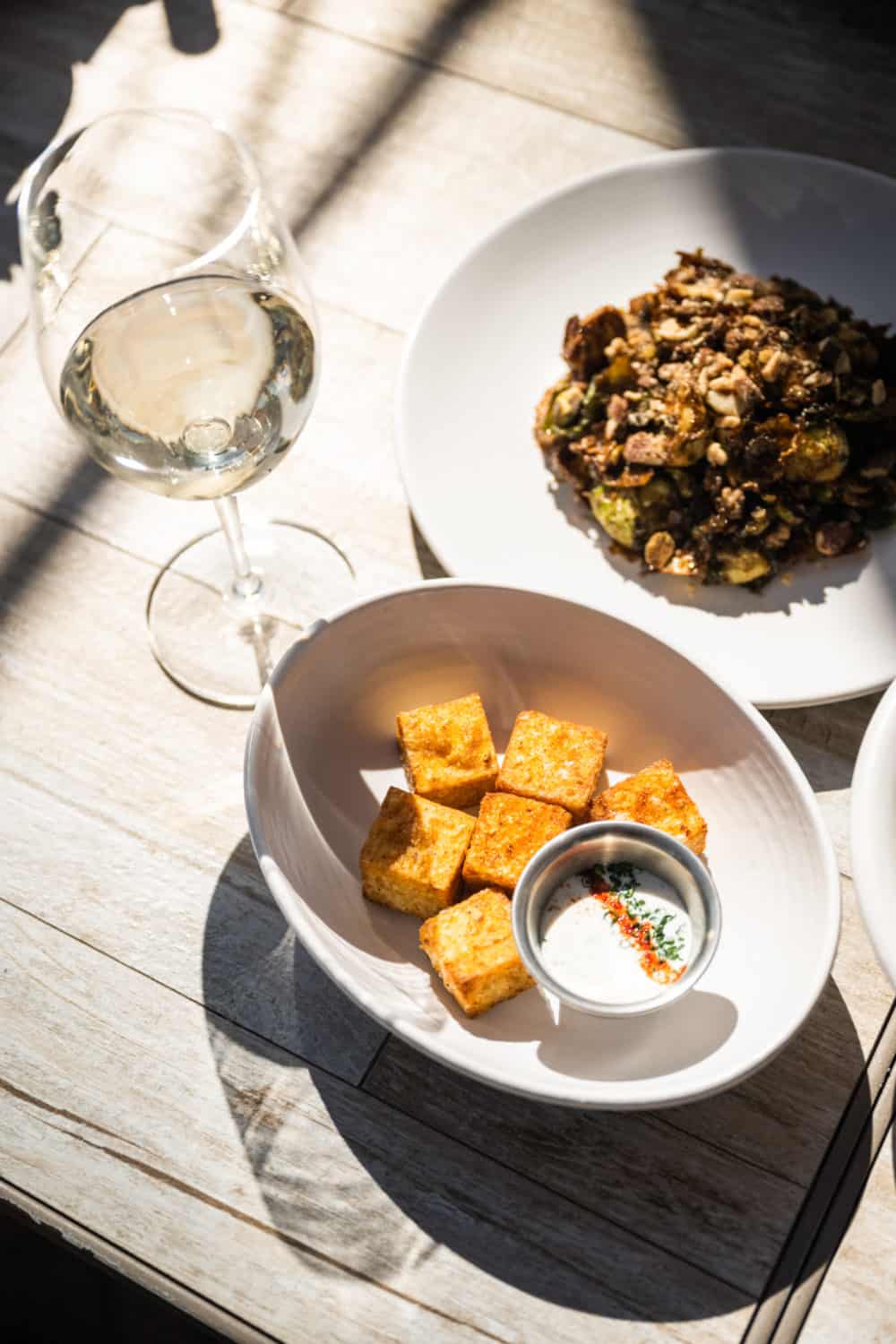 The Five Aspirations – Raising the Bar
Gary and Kit set a company-wide precedent to be caring to their employees, their community, and the environment. They choose to be guided by what they call the Five Aspirations – sustaining their brands, their business, their people, the planet, and their community. "All five of those aspirations have to be balanced, kind of like cogs on a bicycle wheel," explains Linzi.
Another way they frame these principles, especially when looking through a lens of sustainability, is to "think like a tree."Linzi explains that "Trees run on renewable energy, they recycle all waste, they sustain and improve upon the places they grow, so our business model is based on that thinking with organic food and farming, sustainable production, zero waste practices, and conserving and restoring our natural resources."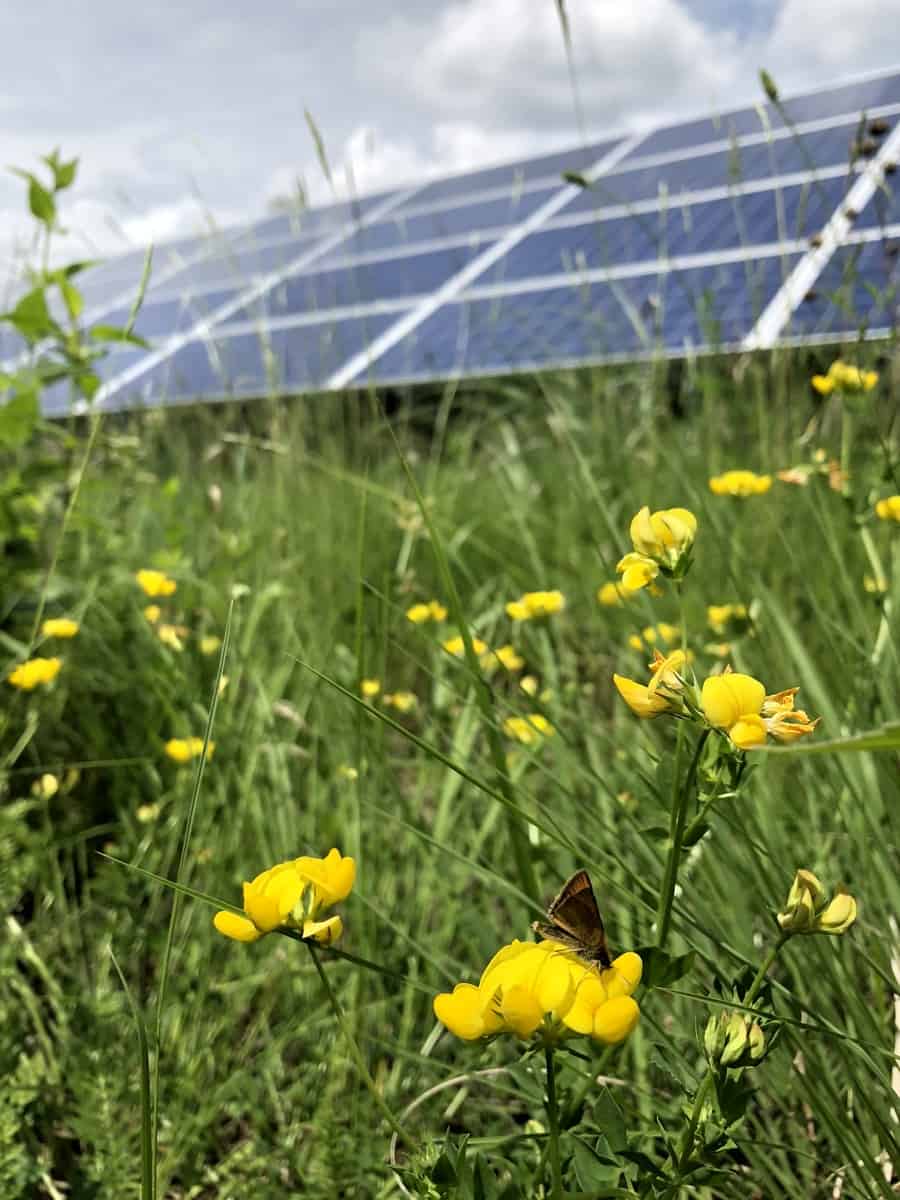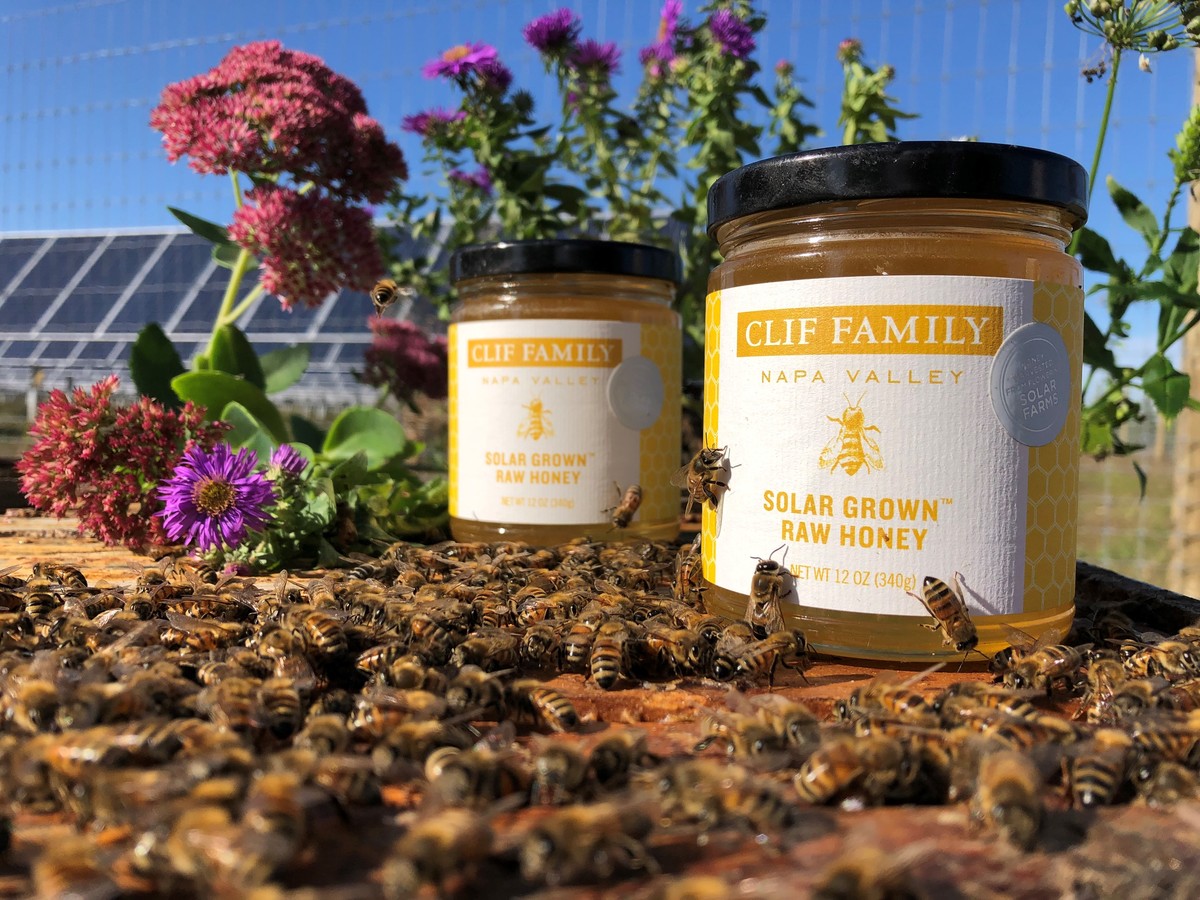 Solar Grown Honey – Stacking the Benefits of Sustainability
One of the more unique sustainability efforts is what they call "Solar Grown Honey." This practice stacks the benefits of solar production with a pollinator-friendly habitat. "We work with a beekeeper who helps farmers across the nation who have put solar panels on their farms, to plant pollinator-friendly habitats." Linzi explains that once the farmer has installed solar panels, "he works with local beekeepers to put beehives in and around the solar panels. We source the honey from that, so it's solar-grown honey and there are so many amazing benefits with this project. And we get great-tasting honey," she explains.
The benefits of these habitats extend well beyond the honey. There are additional benefits to the soil and groundwater, and there are also economic advantages. "The next step for us, says Laura, " is to expand this into California and there are a lot of pollinator-friendly solar sites that are already in progress here. So we want to work with the beekeepers to bring those hives to California so we can start sourcing our honey directly from here," she says.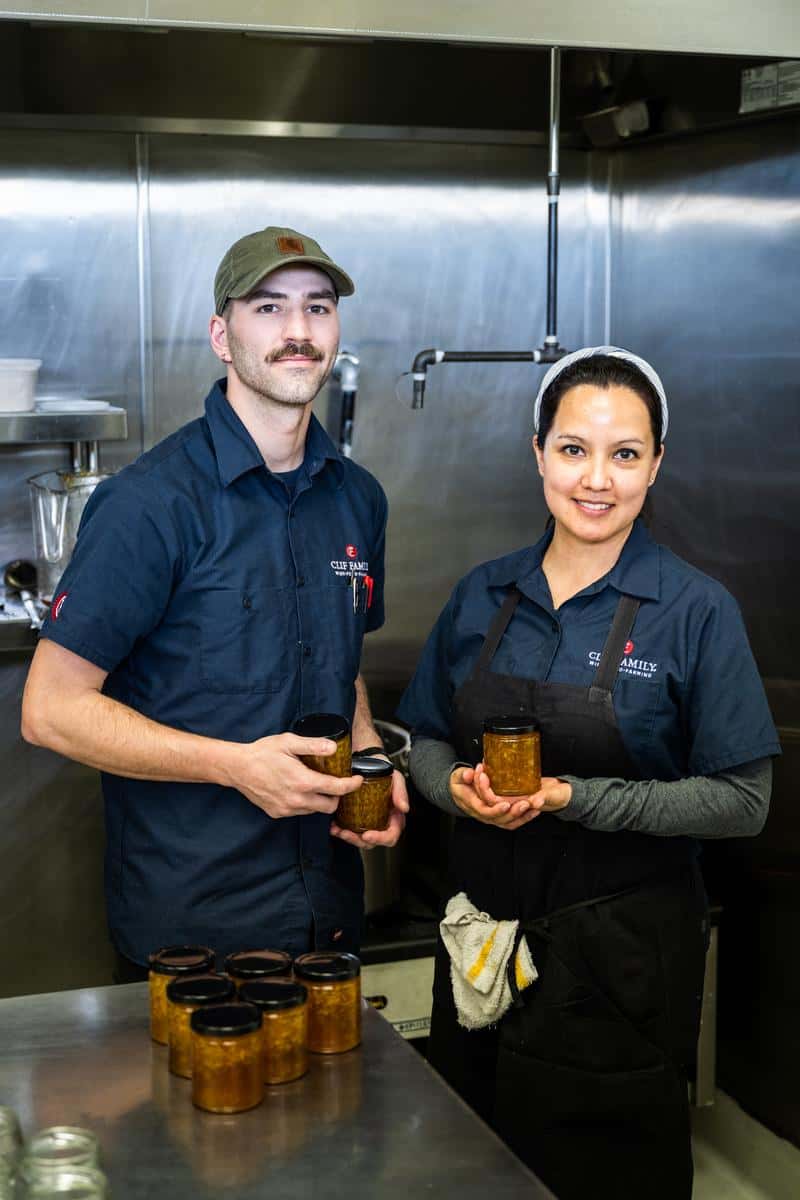 Family Matters
We spoke to multiple people on this visit and there is one thing that everyone could agree on – they believe in their work and in the organization's mission and approach to business (and life). John says he felt like part of the family from the moment he started. "The humble approach they take to business really feels like a genuine family. Like you're being embraced or welcomed. They really entrusted me from day one to come in with my expertise and create something."
"Our people thrive, and we're able to have a really positive impact on our planet. That's the ethos that we work and live by here, and it really creates a lot of passion and enthusiasm among our team," says Linzi.
Laura agrees, "When you work for people that are making great decisions that impact the world and the community, it feels better. We all have more purpose and we all care about what we do every day because we see the very big picture."
Visit Clif Family Winery in Napa Valley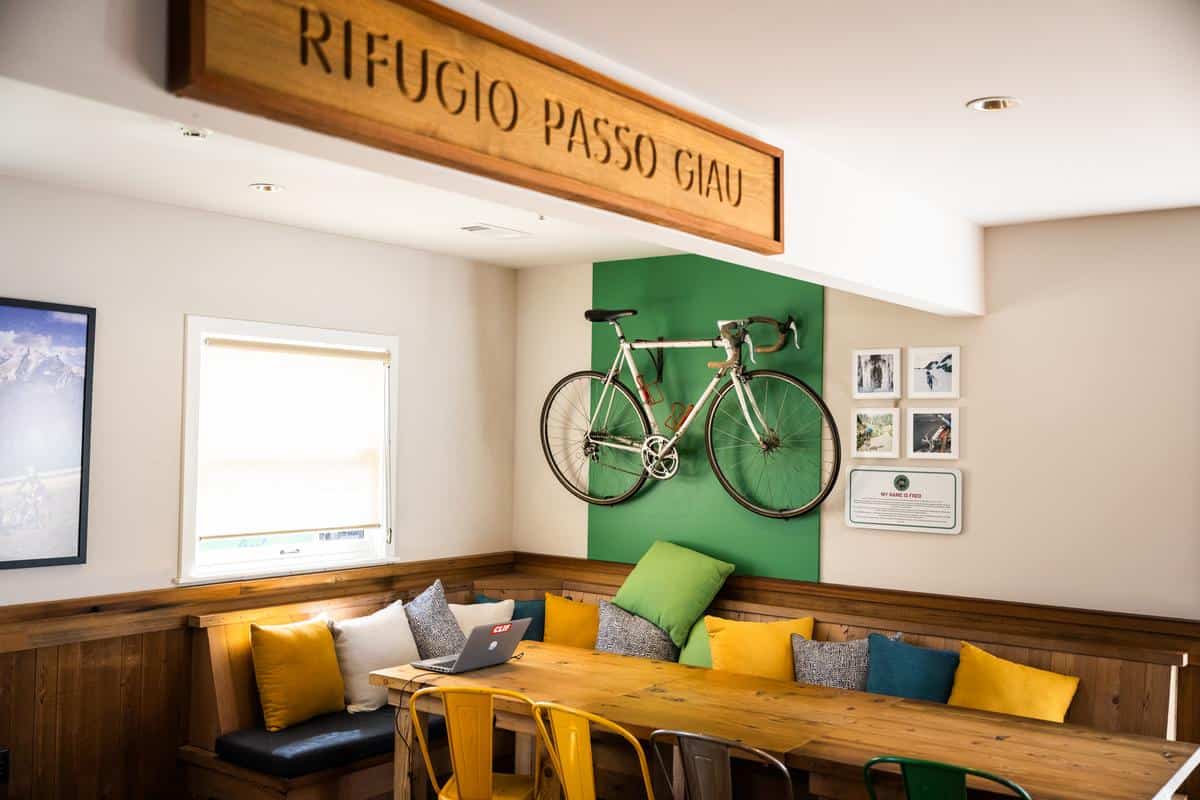 709 Main Street
St. Helena, CA 94574
Article by Alison Needham. Images by James Collier, additional images provided courtesy of Clif Family Winery.