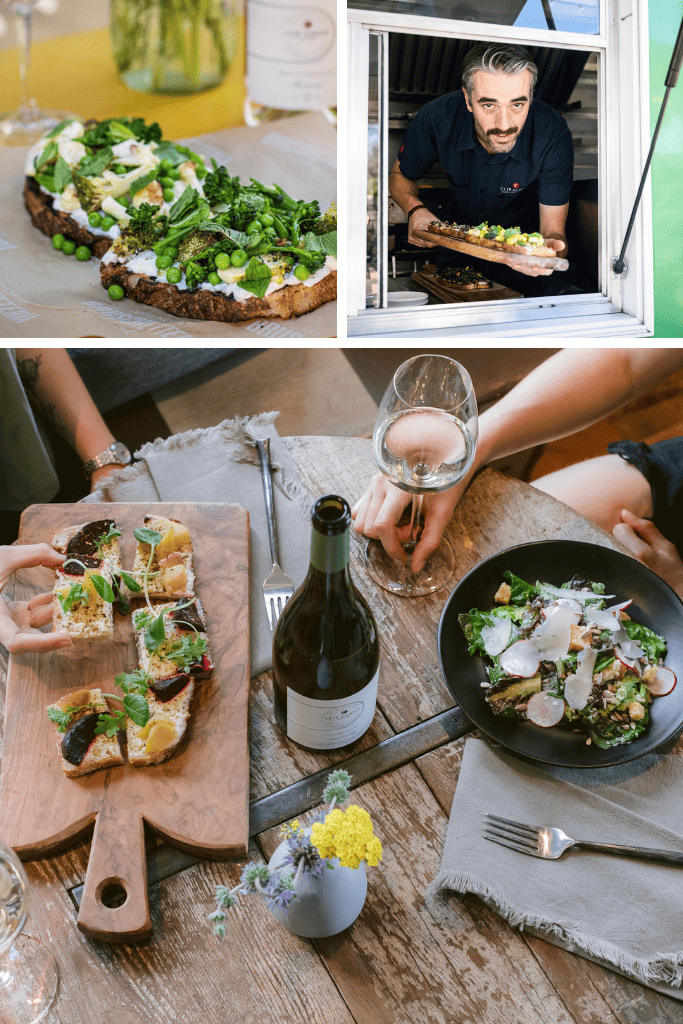 CA GROWN Blog
Discover. Learn. Connect.
Spring Brassica, Pea and Burrata Bruschetta from Clif Family Kitchen
June 1, 2023
Eat the Season!
Sign Up For Weekly Recipes
« Back to Recipes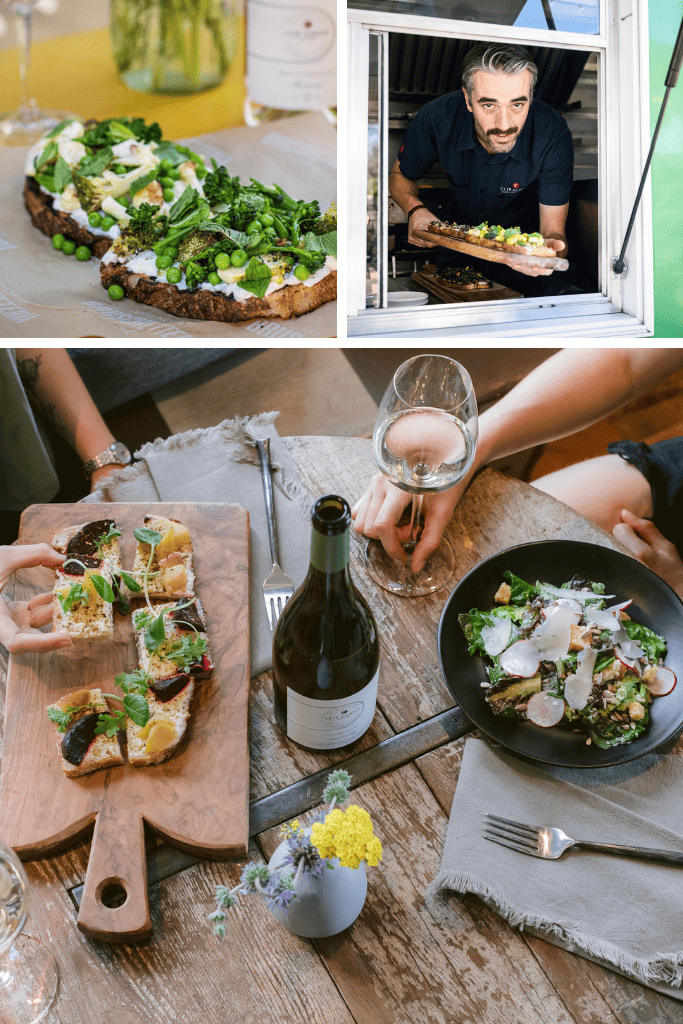 Spring Brassica, Pea and Burrata Bruschetta from Clif Family Kitchen
This delightful Spring Brassica, Pea and Burrata Bruschetta comes to us from Clif Family Kitchen in Napa, California.
The Clif Family Bruschetteria serves a seasonal menu of bruschette, porchetta, rotisserie chicken, farm fresh salads and sides. Helmed by Chef John McConnell who creates unique menu items with seasonal ingredients from the certified organic Clif Family Farm and trusted local purveyors.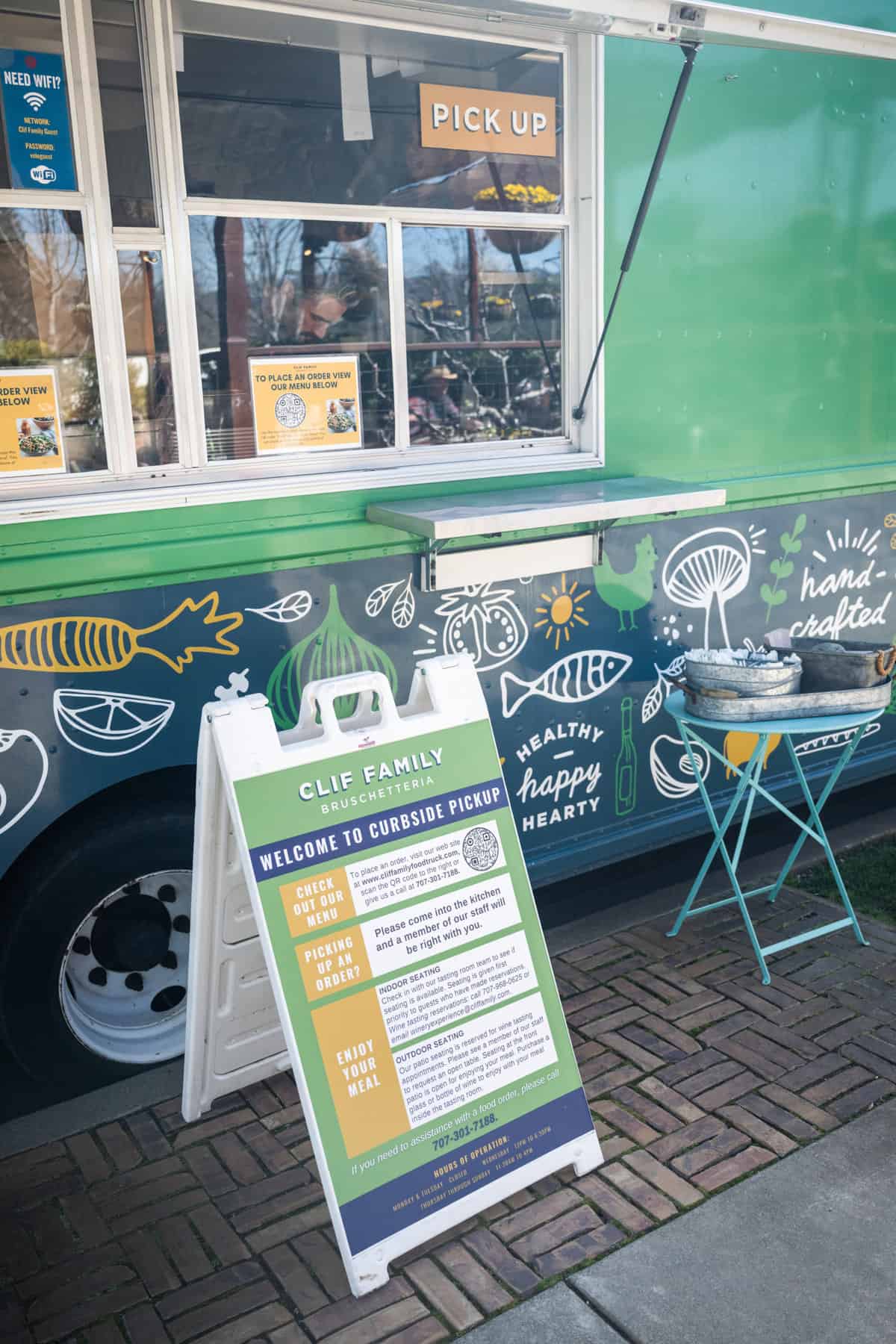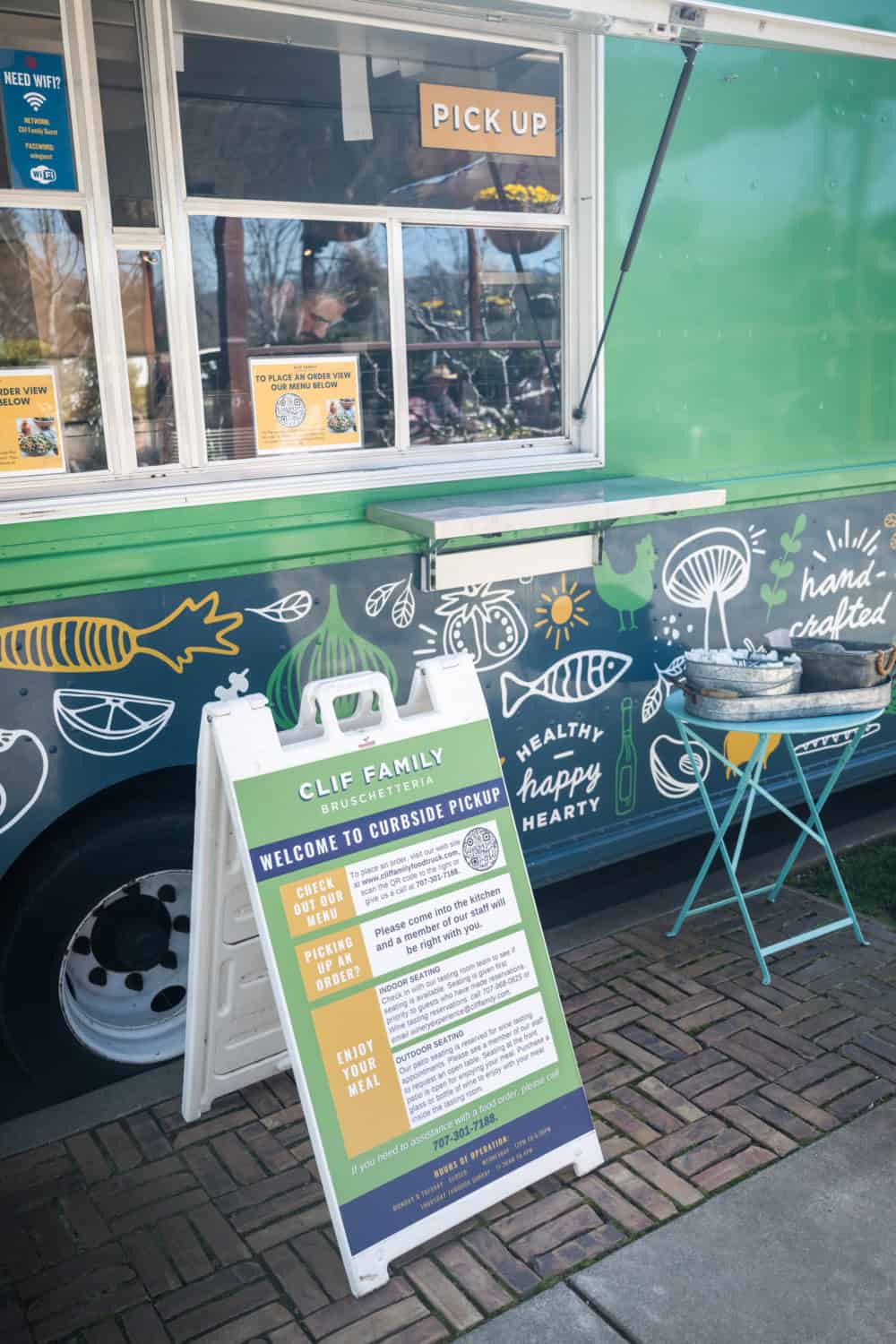 A Farm to Food Truck Experience
McConnell, who has been with Clif Family Winery since 2014, was added to the team to create a culinary program in the form of a food truck that would feature organic produce from their already robust agricultural offerings. If you're wondering if Clif Family Winery is related to the uber popular snack CLIF Bars, you'd be correct! The winery was founded by Gary Erickson & Kit Crawford, owners of CLIF Bar and Co.
"The farm is located on Howell Mountain overlooking the beautiful Pope Valley. It's not the most idyllic location for agriculture. Most agricultural programs exist in the valley where the soli is a lot more fertile and easier to work with and amend," McConnel says. "We're farming on terraced hillsides. It does make the breadth of what we can actually grow and produce a bit more challenging. It's a bit more unique and special in terms of what goes into it. And it's the passion pursuit behind it," he explains.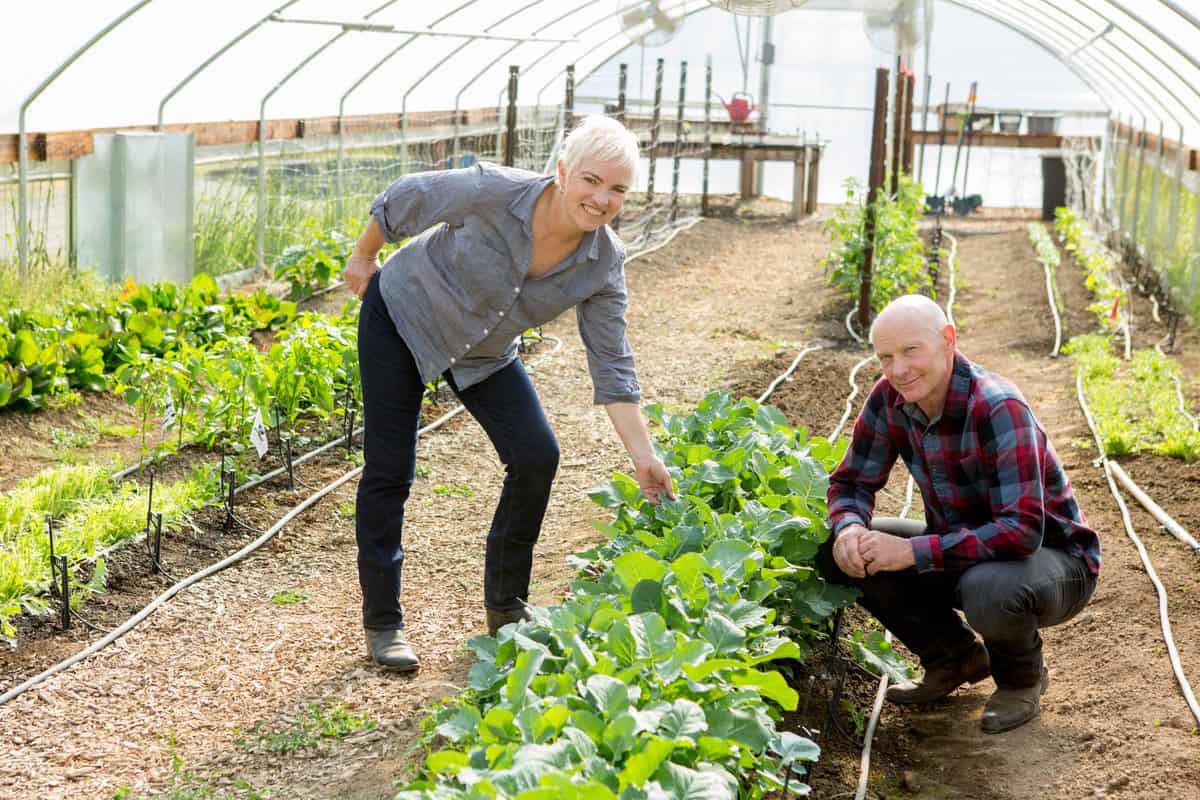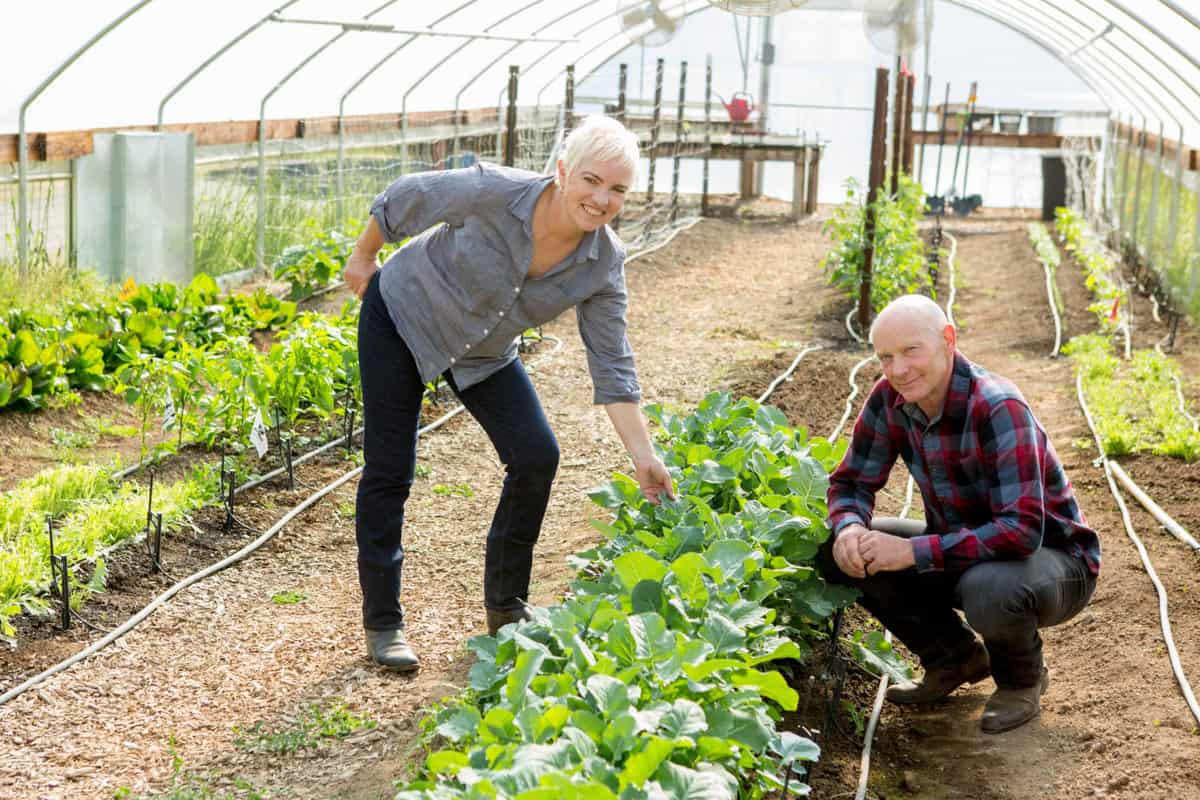 Their Brassica, Pea, and Burrata Bruschetta is Perfect for Spring
Spring brings an abundance of brassicas to the farm which include broccoli, cauliflower and Romanesco. "They are very distinct and are also related to the cabbage family so they do have strong flavor," says McConnell. "We love cooking them either in a cast iron skillet or roasting them. They take on some deeper caramelized flavors. We do a mix of brassicas simply prepared and matched with burrata cheese, which I absolutely love," he adds with a smile. The brassica, pea, burrata bruschetta is typically topped with a simple lemon and olive oil vinaigrette and fresh mint.
Of course we highly recommend that you visit Clif Family Winery and their excellent Bruschetteria. But just in case you can't get there anytime soon, Chef John shared his recipe with us..Be sure to also try their Polenta Tots with Ranch Dipping Sauce and their Fava Fritto recipes!
BE SURE TO SHARE YOUR BRASSICA, PEA, BURRATA BRUSCHETTA WITH US BY SNAPPING A PIC AND TAGGING US ON SOCIAL USING #CAGROWN.
Craving more CA Grown goodness? Follow us on Pinterest for fresh and fabulous recipe inspiration!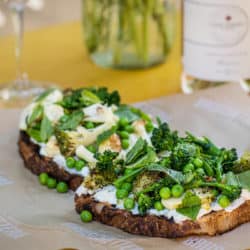 Spring Brassica, Pea and Burrata Bruschetta
This is one of the many seasonal offerings at Clif Family Winery's Bruschetteria Food Truck. A zippy lemon vinaigrette tops quickly roasted young brassicas which is then paired with creamy burrata. It is spring on toast and absolutely delicious.
Ingredients
For the Vinaigrette:
1/2 cup extra virgin olive oil
1/4 cup plus 1-1/2 teaspoons lemon juice
1/8 teaspoon freshly cracked black pepper
4 tablespoon Thai or Vietnamese fish sauce to taste
For the Bruschetta:
1-1/2 quarts coarsely chopped small florets of cauliflower, broccoli, and broccoli romanesco you can also use the tender leaves and stems
2 tablespoon Clif Family Organic Extra Virgin Olive Oil plus more for brushing bruschetta
Kosher or sea salt
¾ cup English peas
6 slices of day-old pain au levain or other sourdough loaf about 4 inches by 2 inches and ½ inch thick
1 large clove garlic halved
½ pound burrata
Fresh mint
Instructions
Make the Vinaigrette
In a small bowl, whisk together the olive oil, lemon juice, and pepper. Whisk in the fish sauce 1 tablespoon at a time until the flavor is strong enough for your taste. Depending on the brand of fish sauce, you may need less than 4 tablespoons.
Make the Bruschetta
Preheat the oven to 375°F with a convection fan or to 400°F without a fan.

Line a rimmed baking sheet with parchment. In a bowl, toss the chopped brassicas with 2 tablespoons olive oil and salt to taste. Arrange the brassicas on the prepared baking sheet and bake until they are lightly browned, about 10 minutes.

Bring a small pot of unsalted water to a boil over high heat. Add the peas and blanch for about 1 minute, then drain and plunge immediately into salted ice water to stop the cooking. Drain again and pat dry.

Toast the bread on both sides by your preferred method—on a stovetop grill pan, in a toaster oven, under a broiler, or on a grill—brushing each side with olive oil partway through. The bread should be crusty on the outside but still soft inside. While hot, rub one side of each slice with the halved garlic.

Slice the burrata into 6 roughly equal pieces. Put a piece of burrata on each slice of hot toast and smash the cheese with the back of a spoon so it covers most of the toast.

Put the roasted brassicas in a bowl and toss them with just enough of the vinaigrette to coat them lightly. Top each toast with some of the roasted brassicas and the peas, dividing them evenly. Scatter the torn mint on top and drizzle with a little more vinaigrette. Serve immediately.

Pair with a chilled glass of Clif Family's Napa Valley Unoaked Chard or Sonoma Valley Grenache.
Nutrition
Serving: 1portionCalories: 510kcalCarbohydrates: 41gProtein: 17gFat: 34gSaturated Fat: 9gPolyunsaturated Fat: 3gMonounsaturated Fat: 17gCholesterol: 27mgSodium: 1344mgPotassium: 358mgFiber: 5gSugar: 7gVitamin A: 407IUVitamin C: 106mgCalcium: 246mgIron: 5mg