Door Hanger Floral Bouquets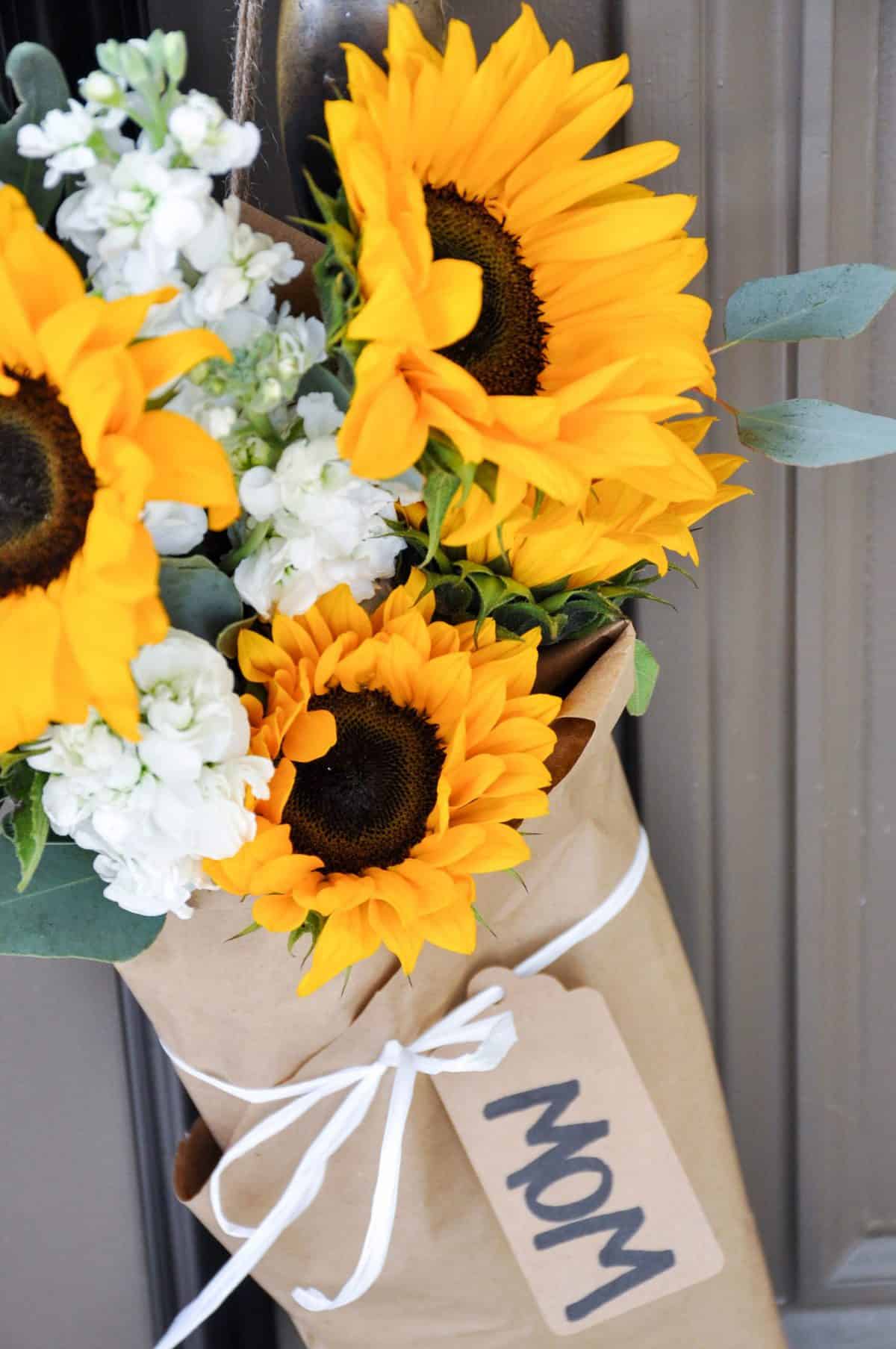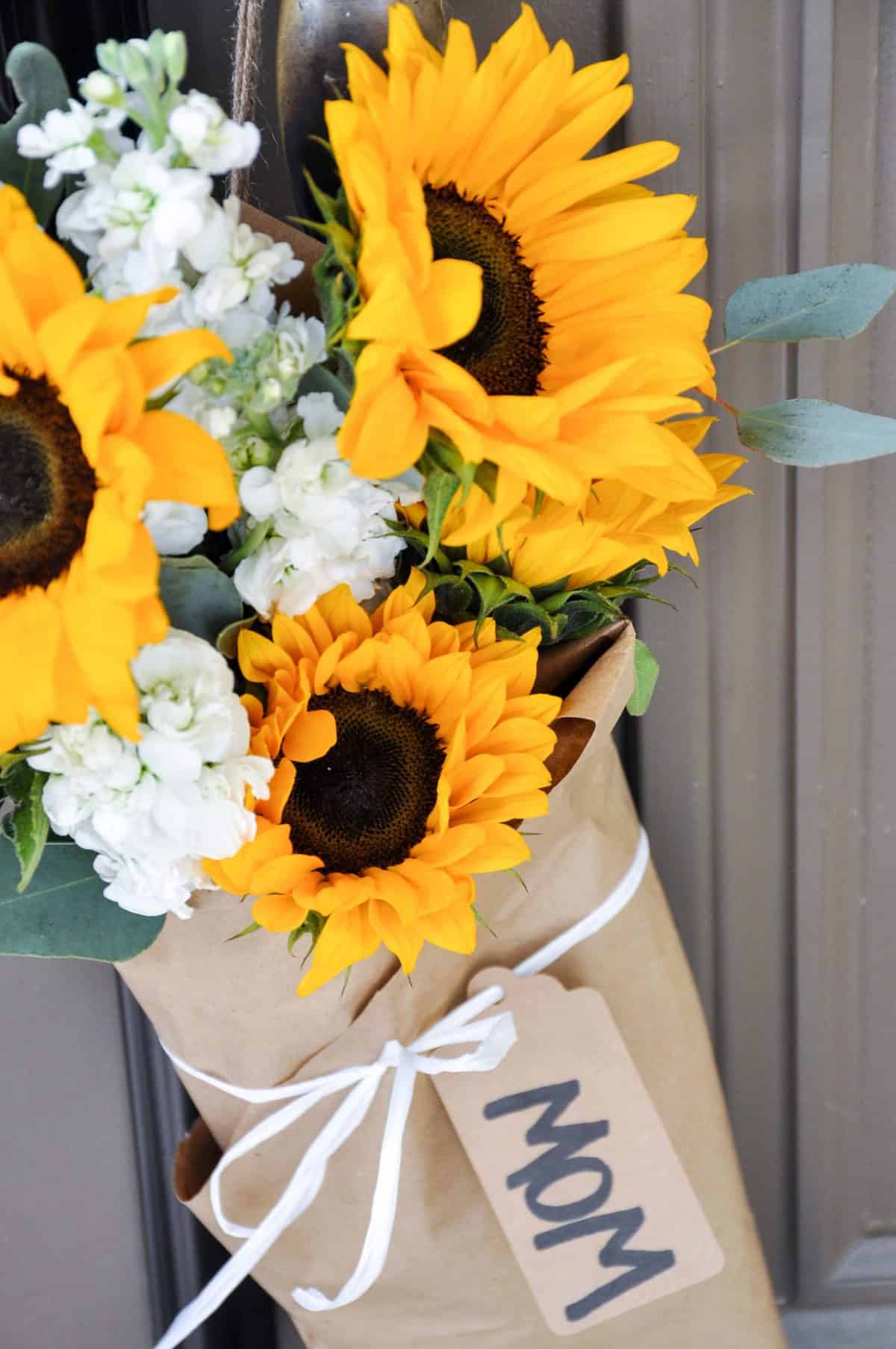 Are you looking for an extra special, budget-friendly approach to Mother's Day this year? Why not surprise your mom with a door hanger bouquet right on her doorstep? It's hard to believe we may not be able to see our loved ones this week, but with social distancing still under order, what better way to make this year's Mother's Day holiday a little more personal.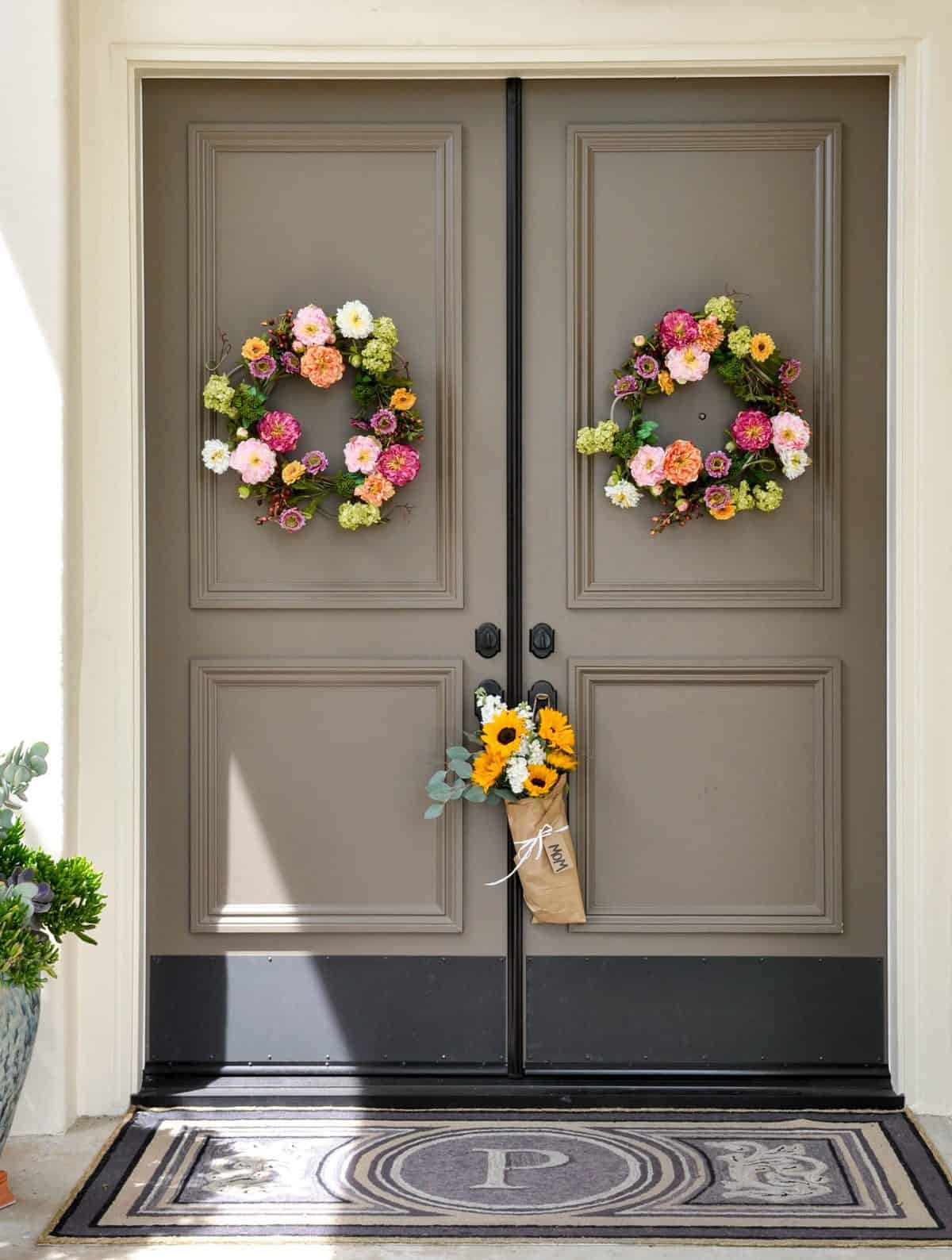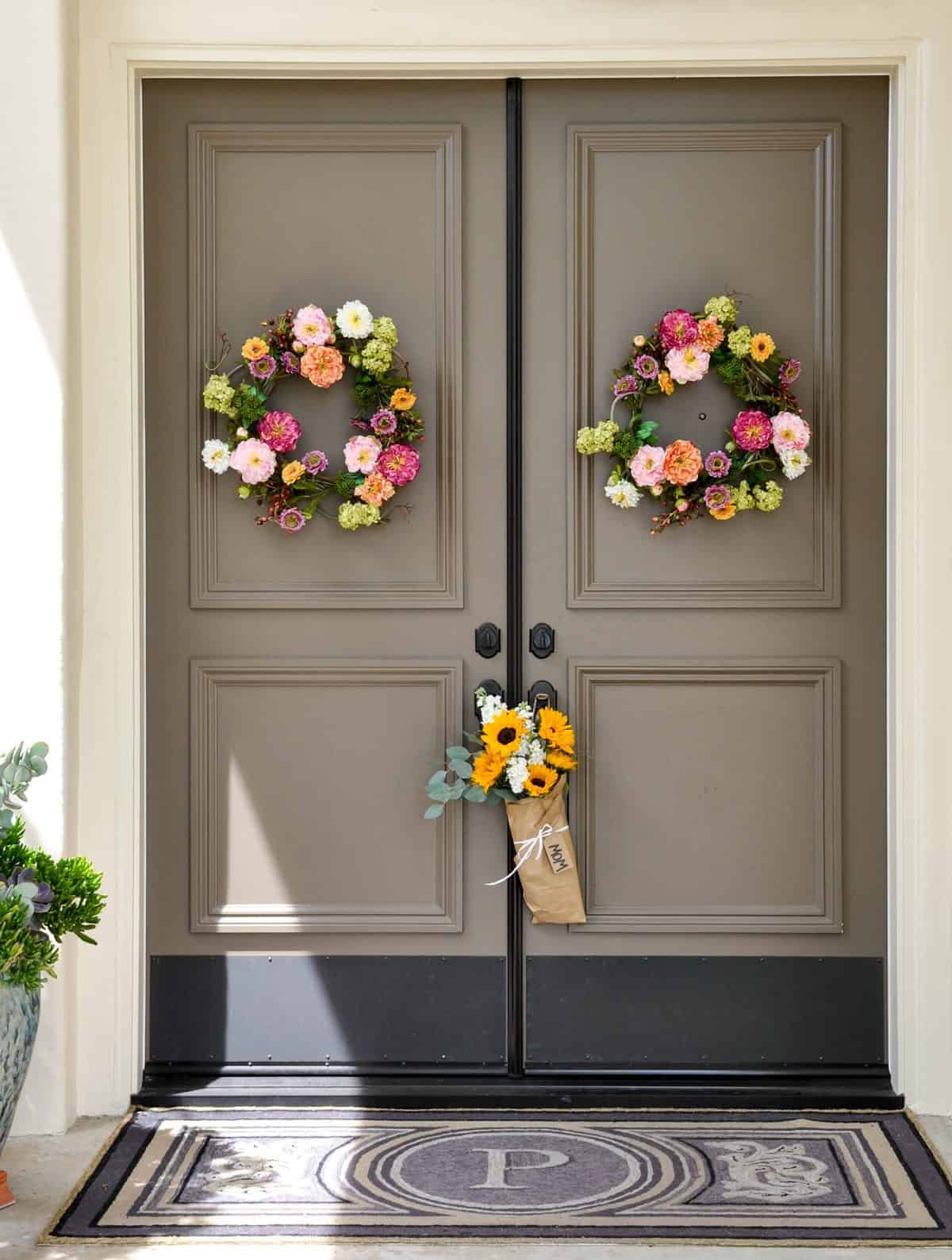 What a warm and wonderful surprise she will receive when she opens that door, especially knowing this was of your own making!
I suggest placing the wrapped bouquet on the door handle and either texting or calling to let her know it's there. You could even ring the doorbell and watch her as she opens the door and sees the floral surprise for herself!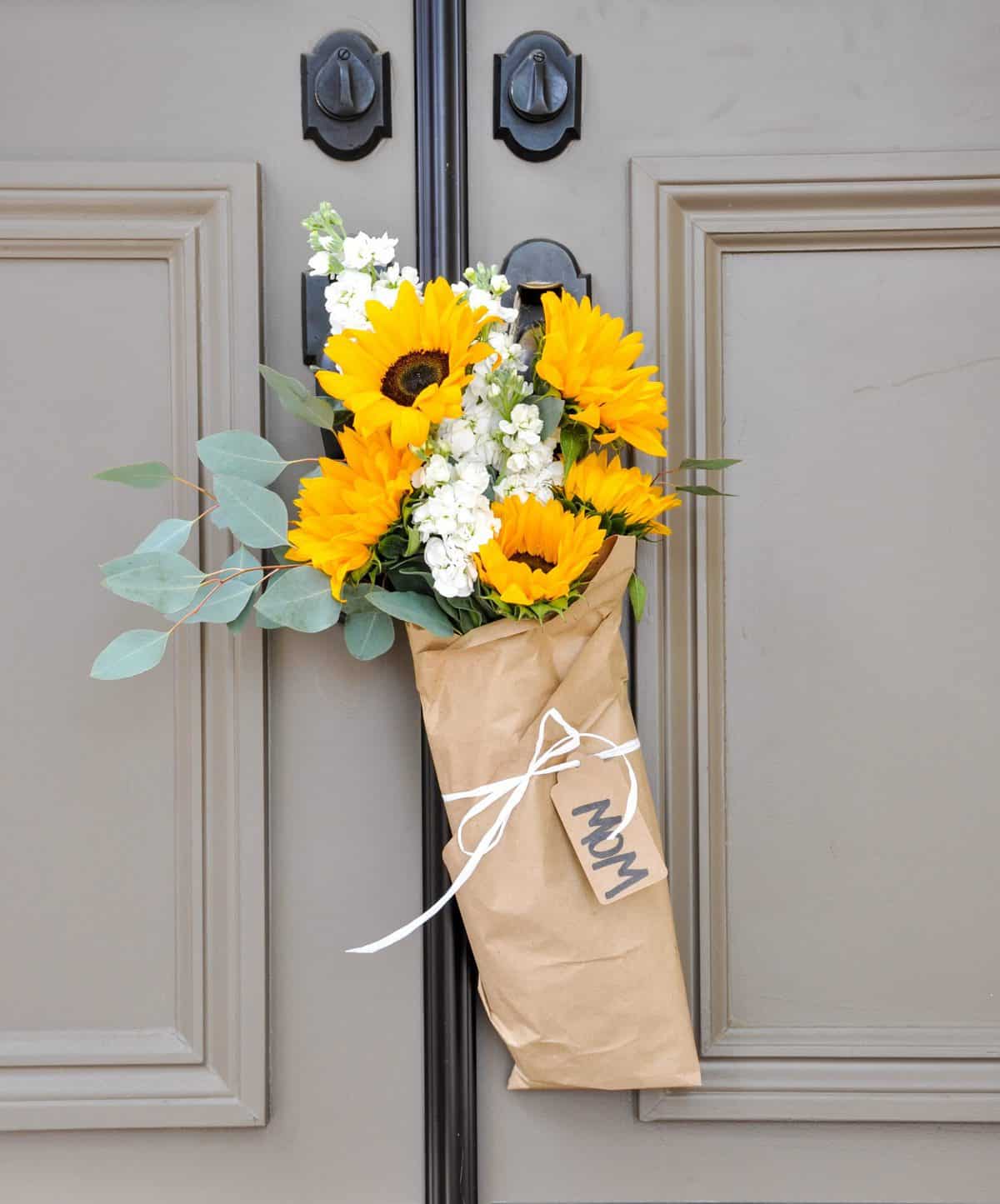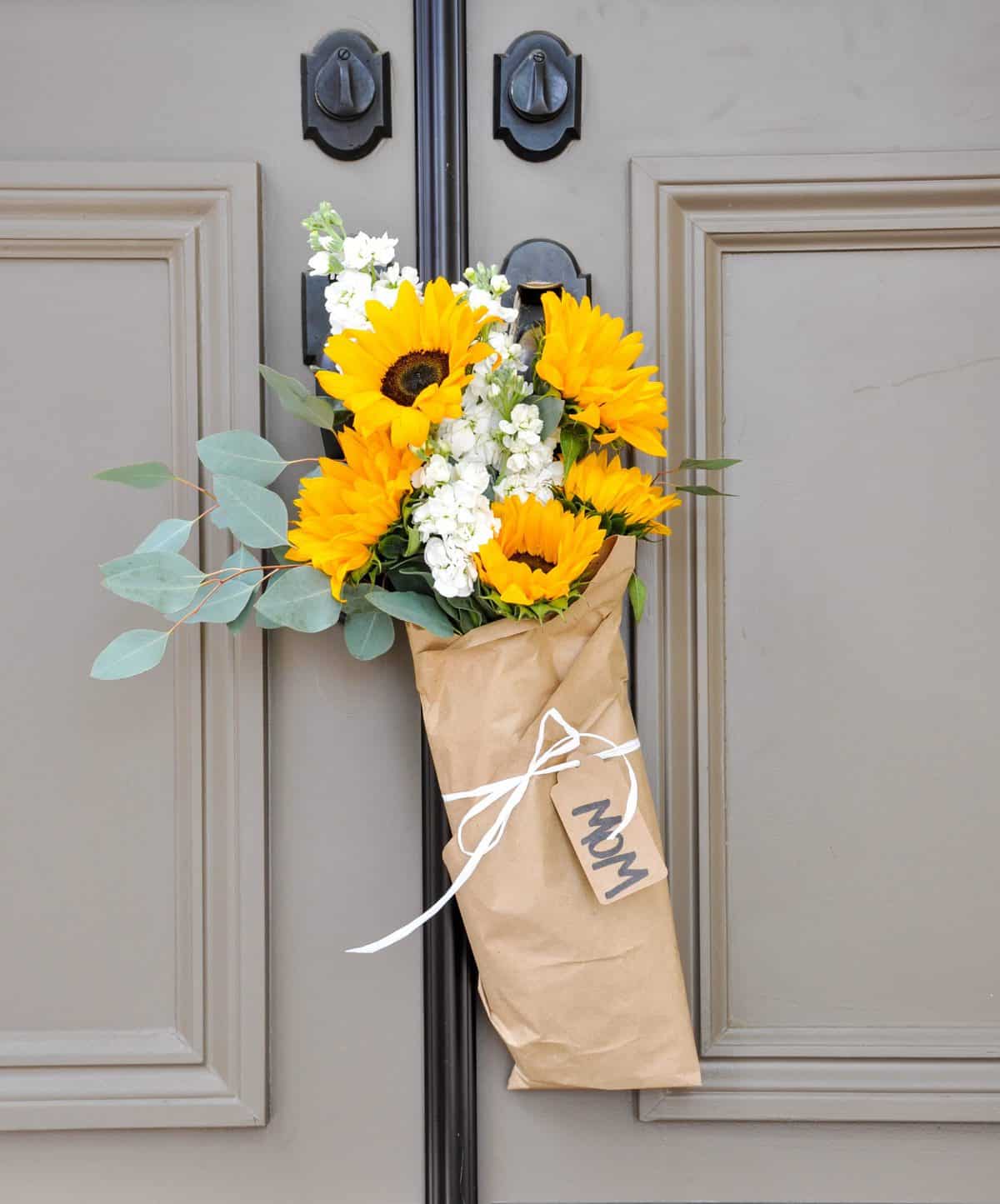 These Door Hanger Bouquets are simple to make and easy on the budget. Sunflowers, stock and various greens are all in season right now in California, so make sure you are choosing California grown flowers and help support our growers!
Let me show you how to make one or a few for the Moms in your life!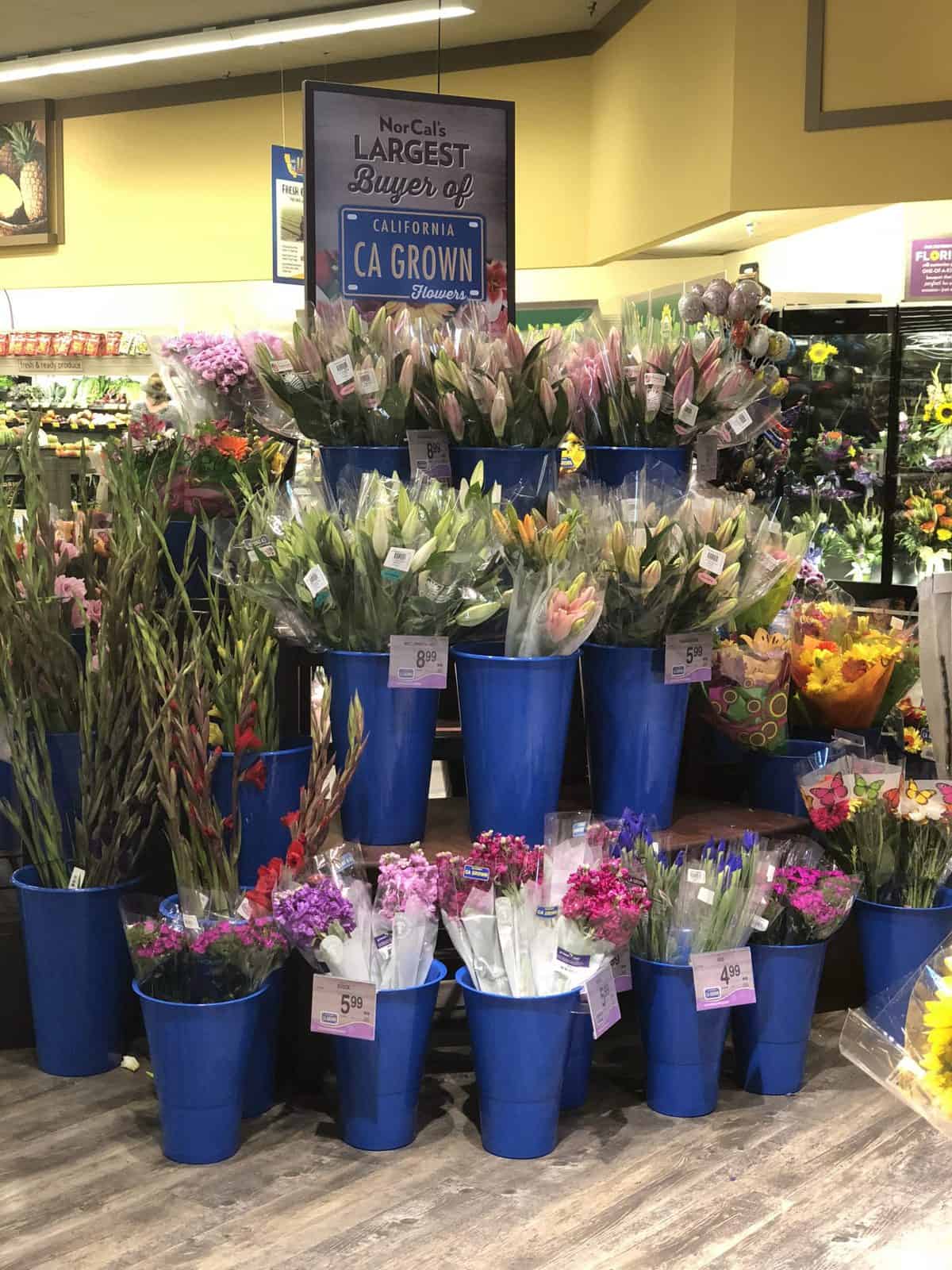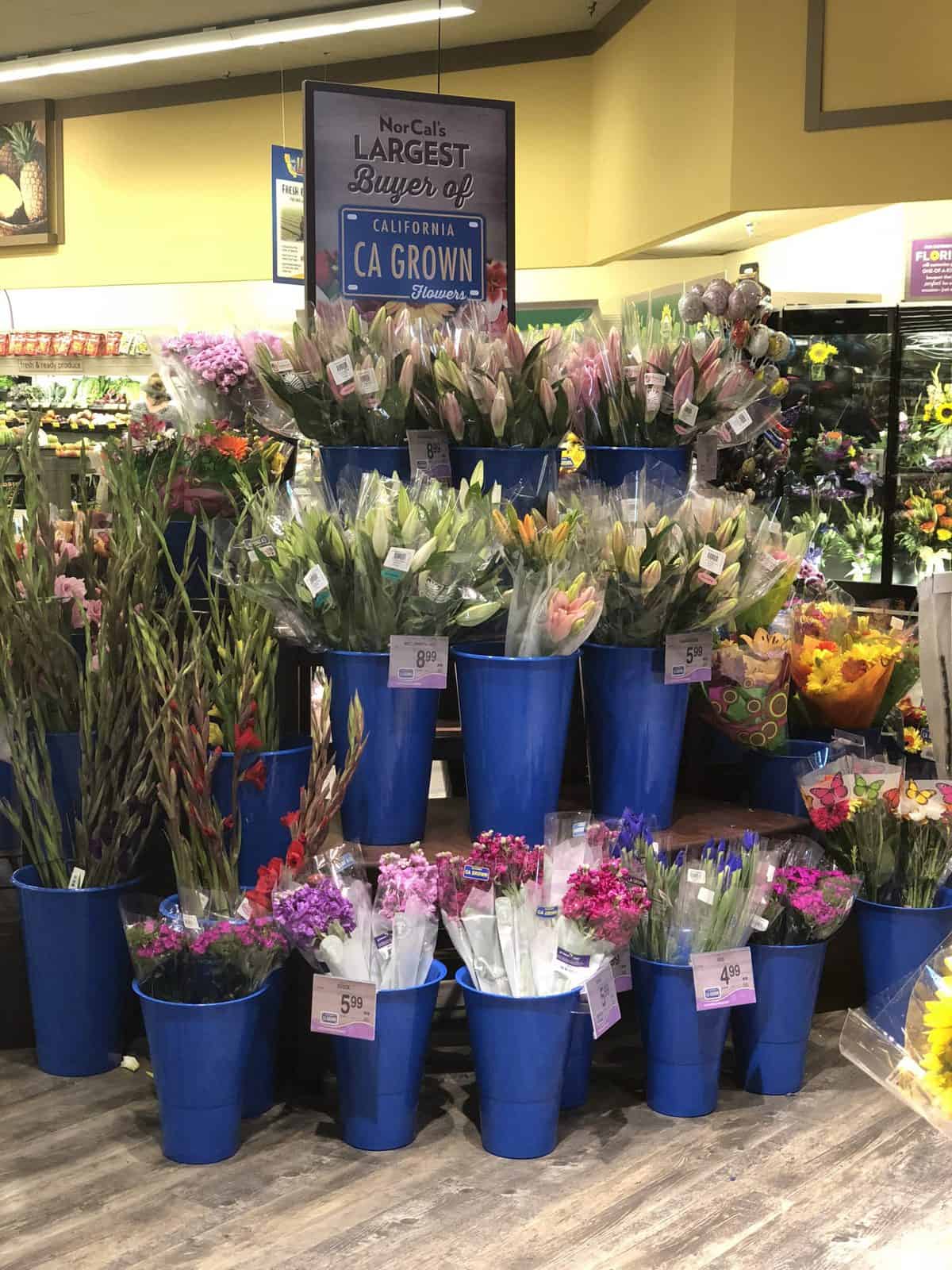 My local grocery store has a great selection of California fresh flowers!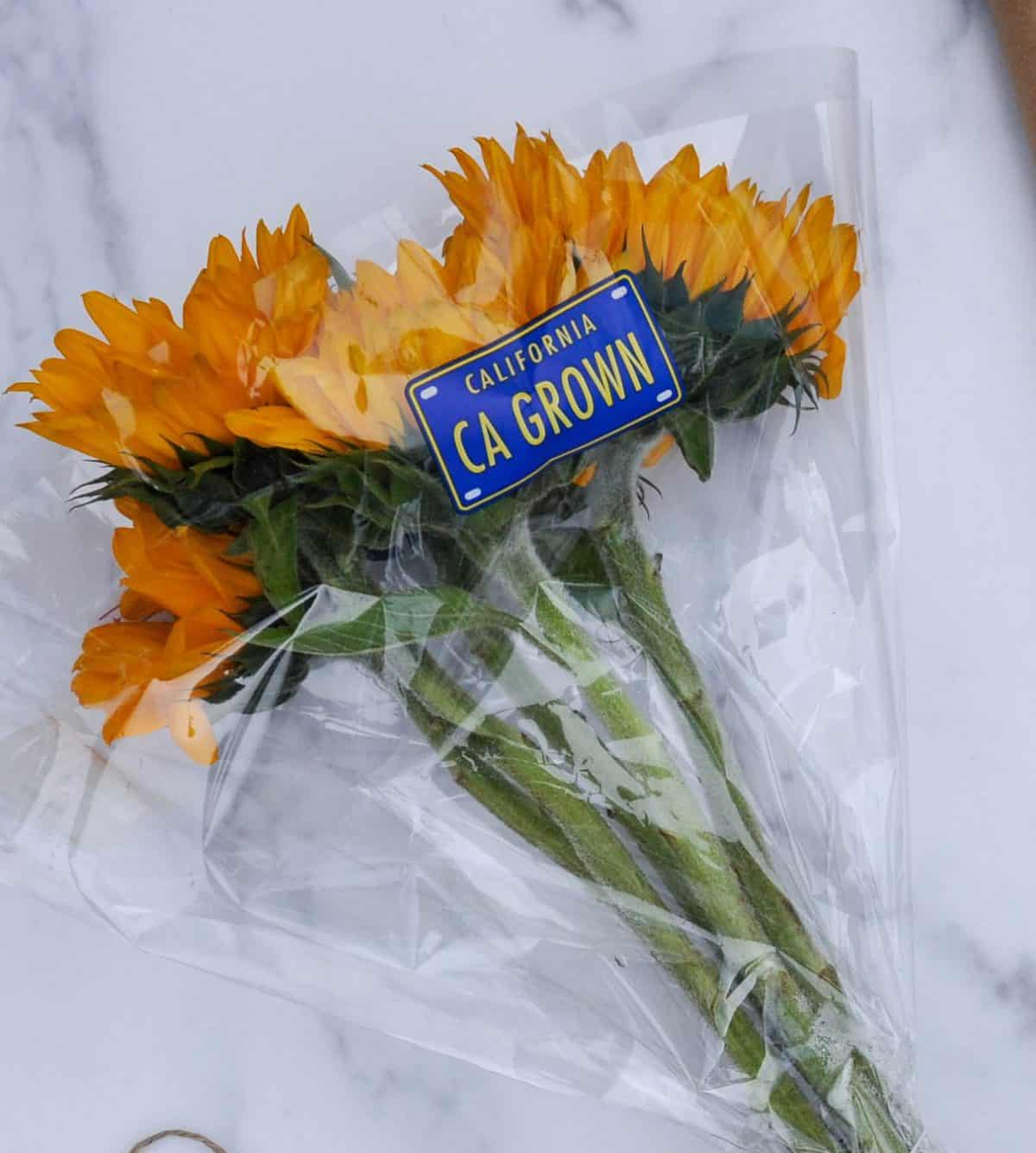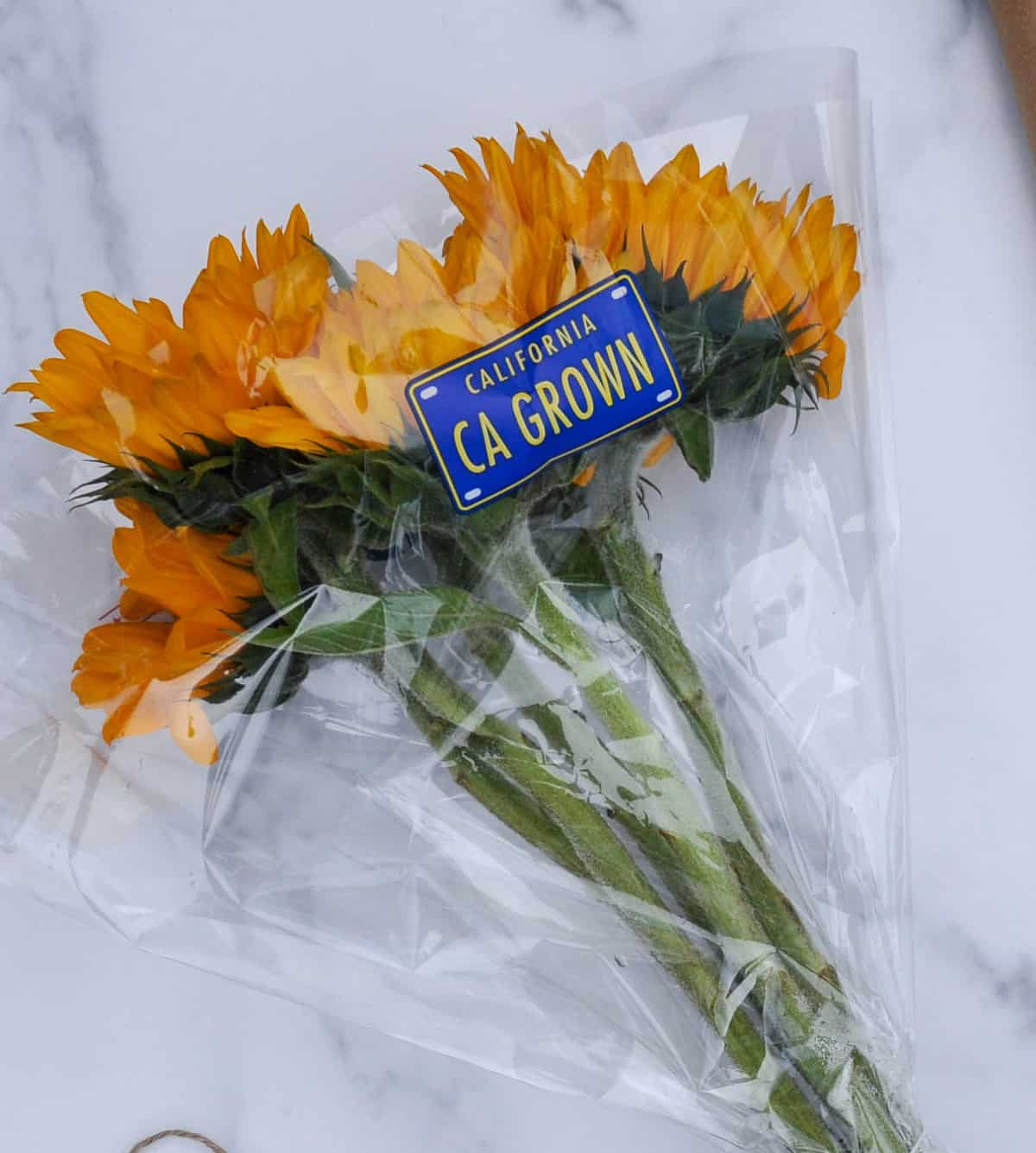 I chose a bouquet of bright, beautiful sunflowers.
You will also need:
Greenery (I chose eucalyptus)
Additional flowers if wanted (I chose stock)
Brown craft paper, cut into a large rectangle
Twine
Cellophane from bouquet
Ribbon
Produce tie or rubber band
Paper towel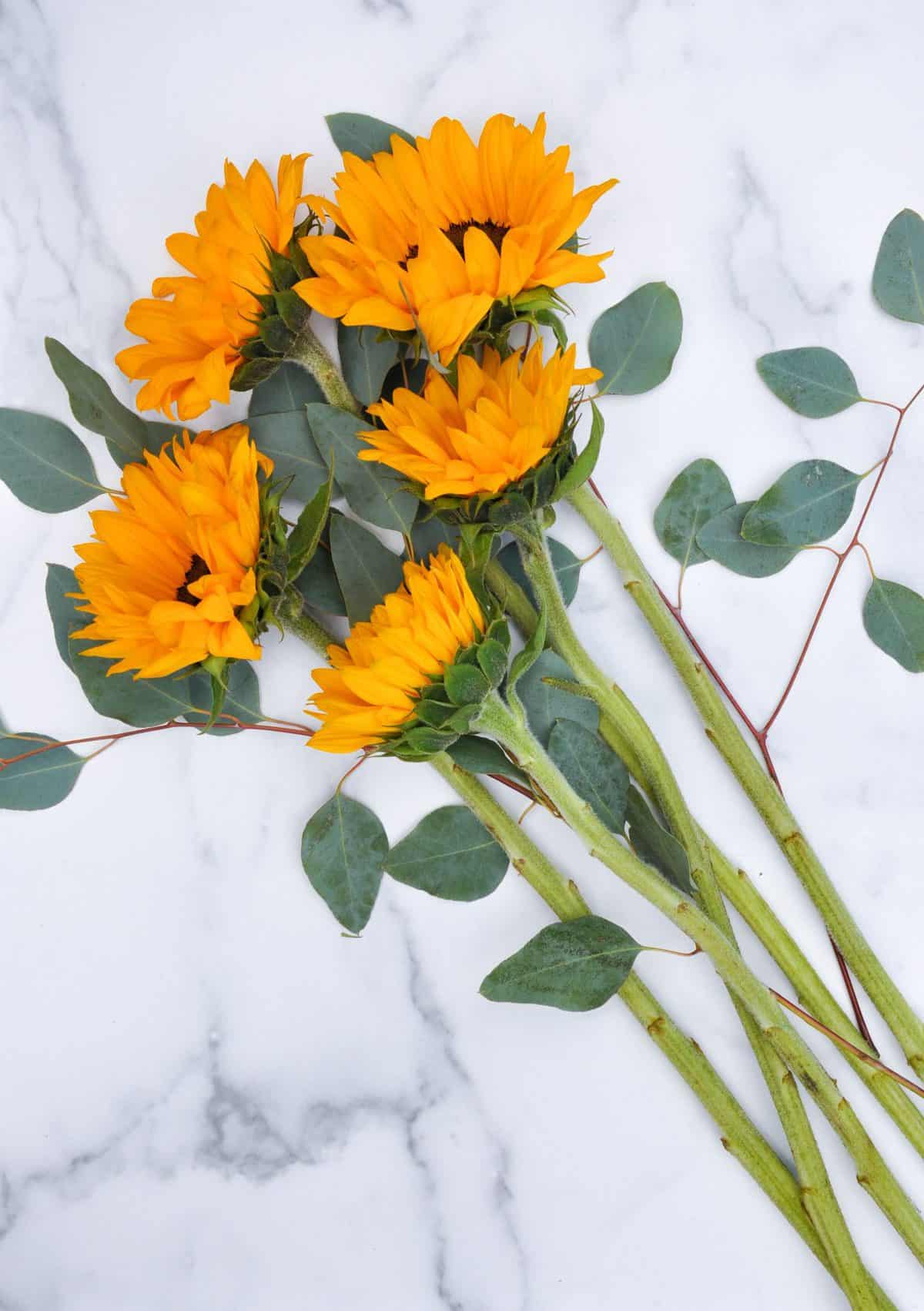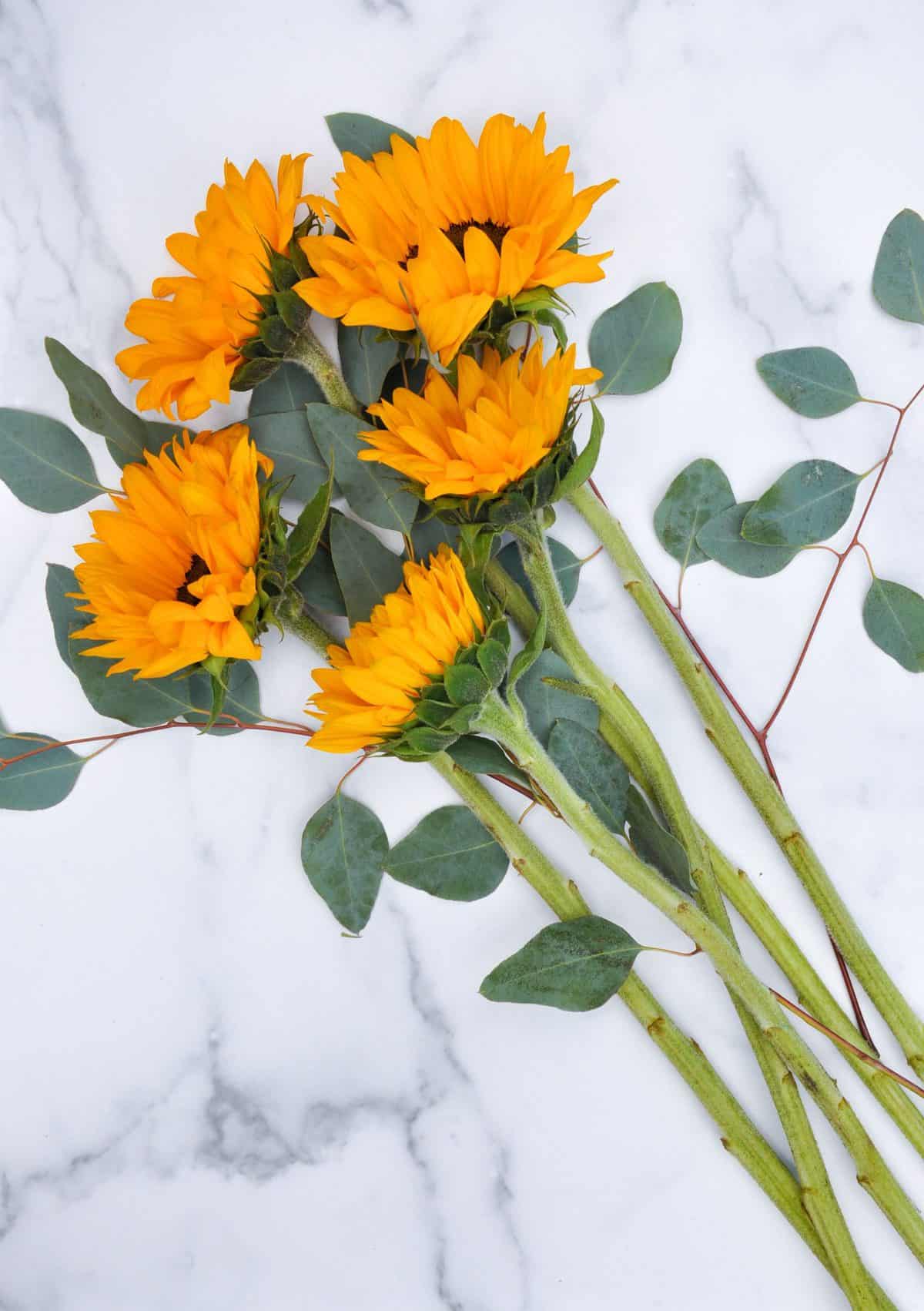 Start by laying out the sunflowers in a staggered fashion. Lay in some greenery as filler.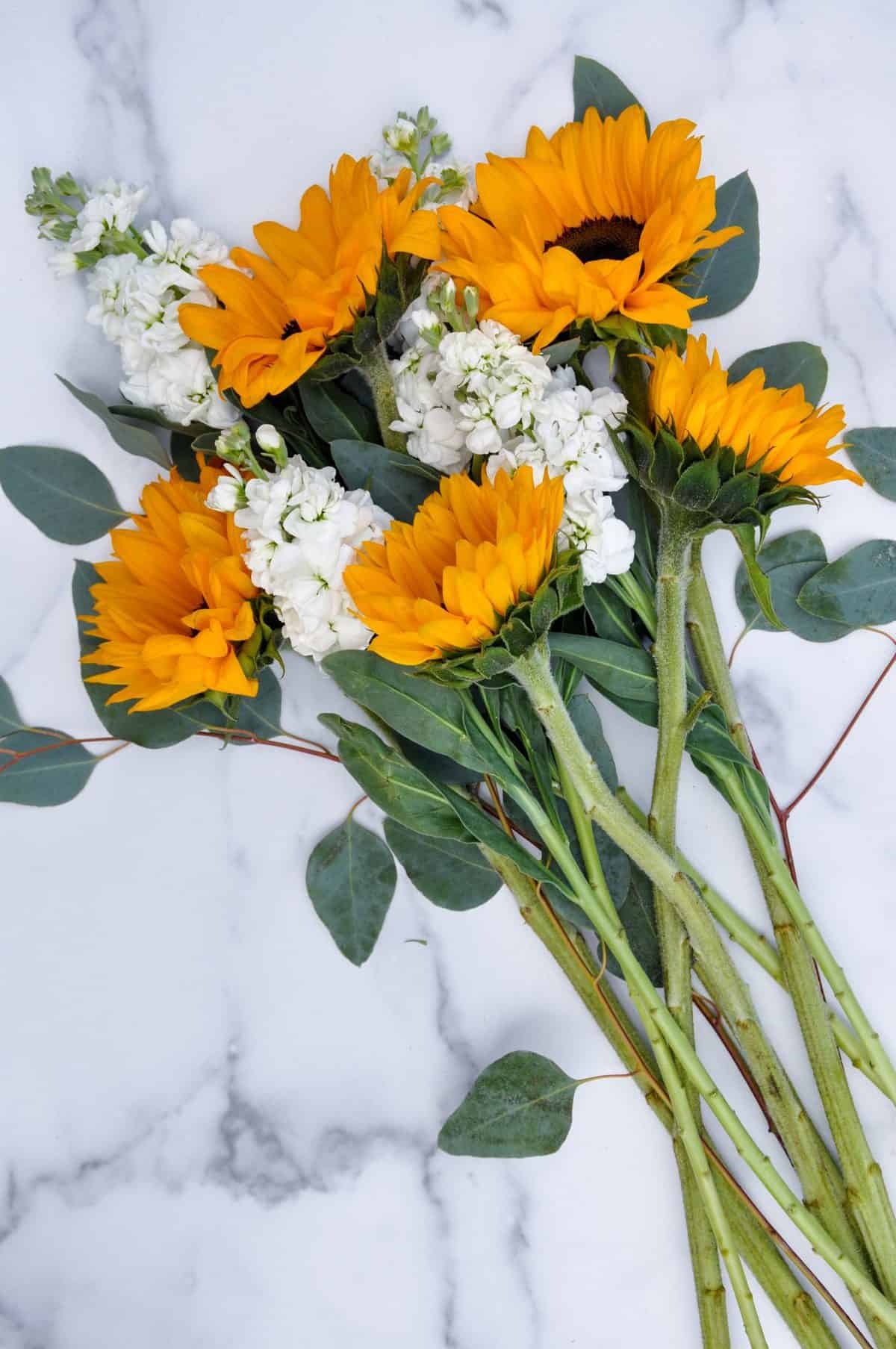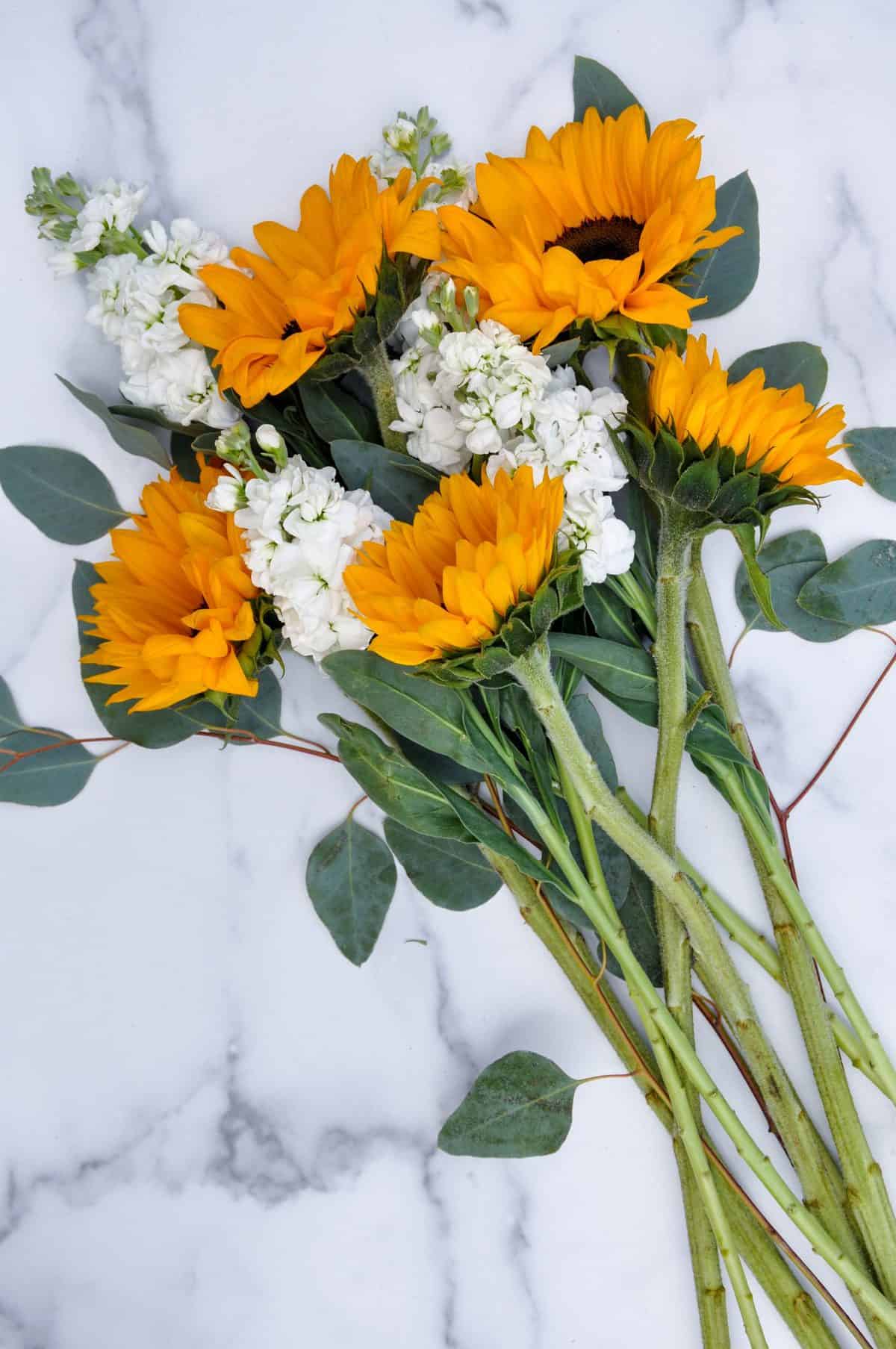 Add in the additional flowers to form a bouquet as shown above.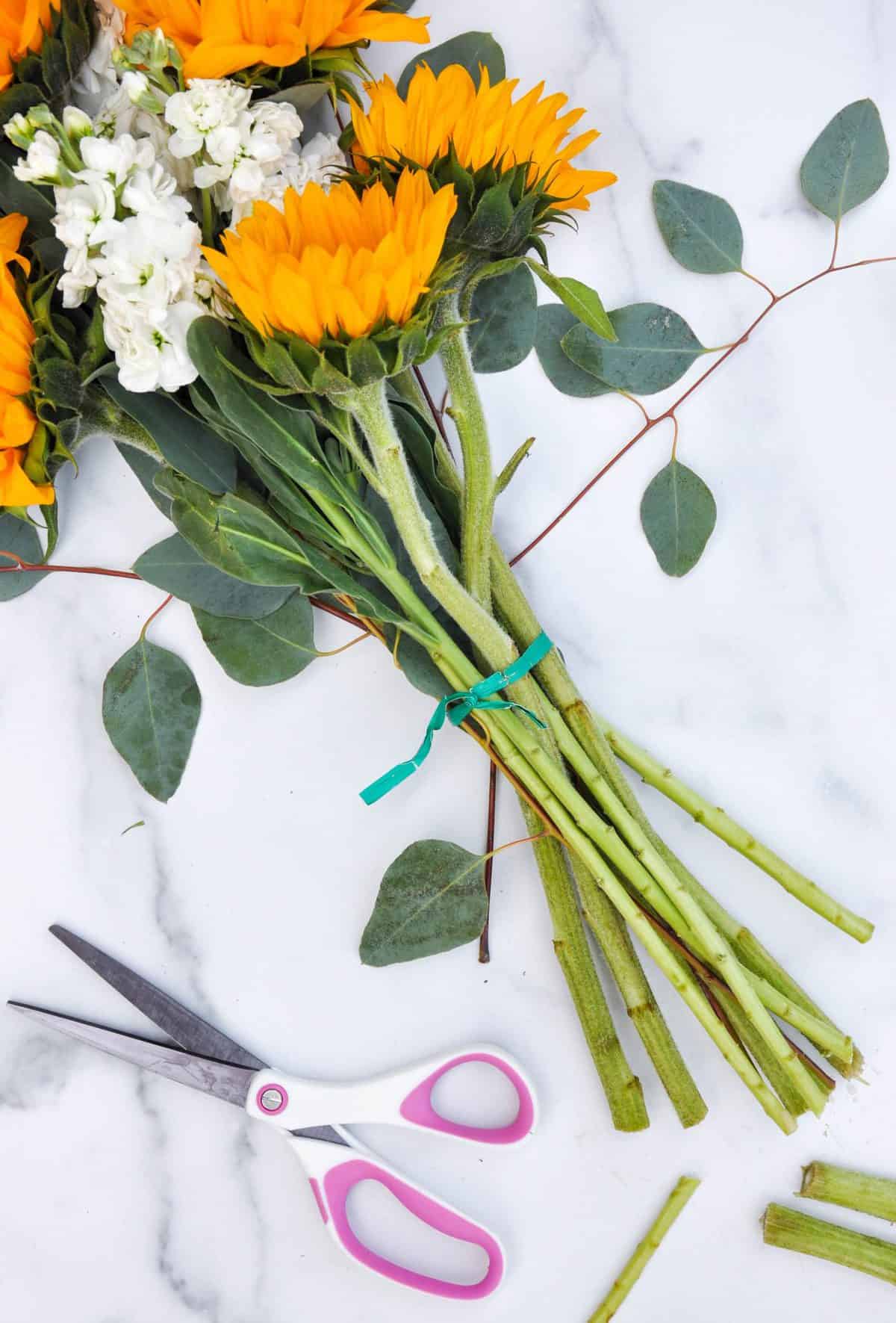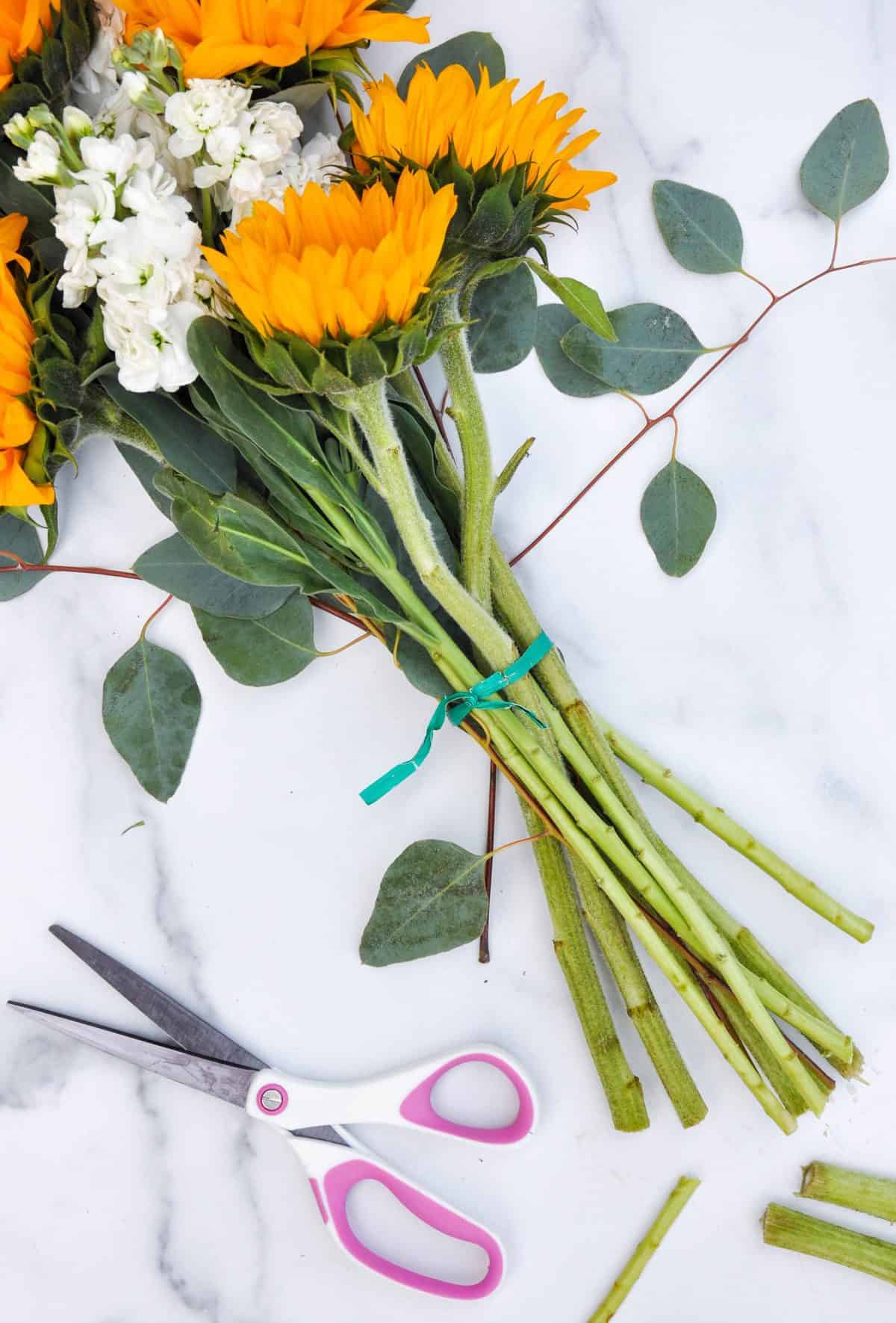 Tie the bouquet with a produce tie (or rubber band) to keep in place and cut the stems all to the same size.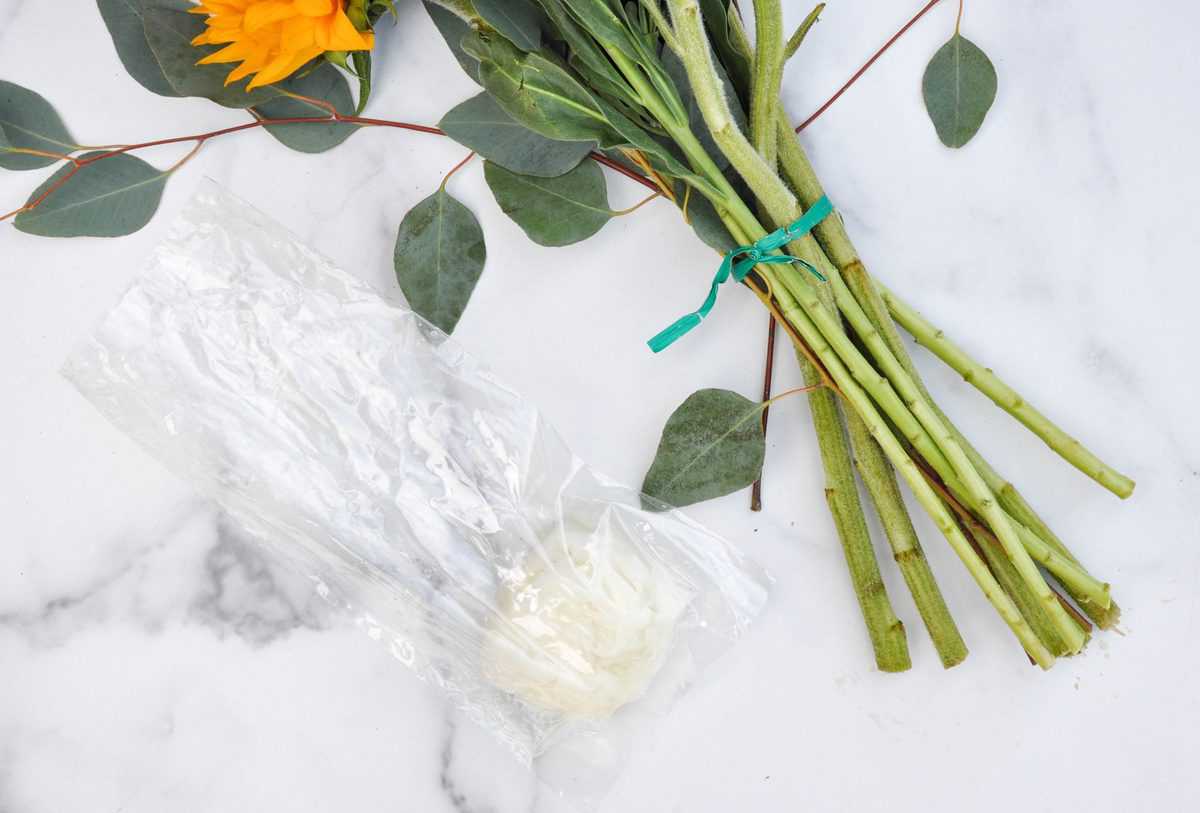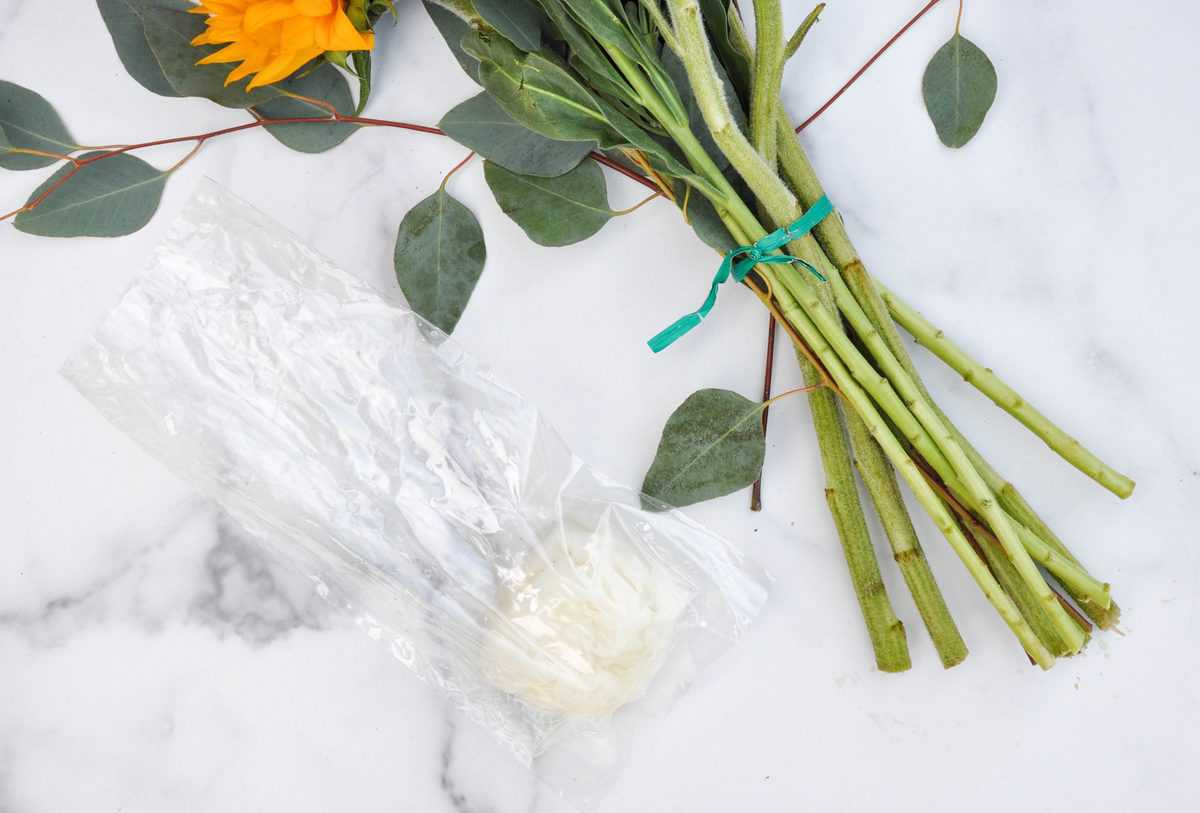 Saturate the paper towel and place at the bottom of the sealed cellophane bag that came with your bouquet. This will help keep the bouquet hydrated.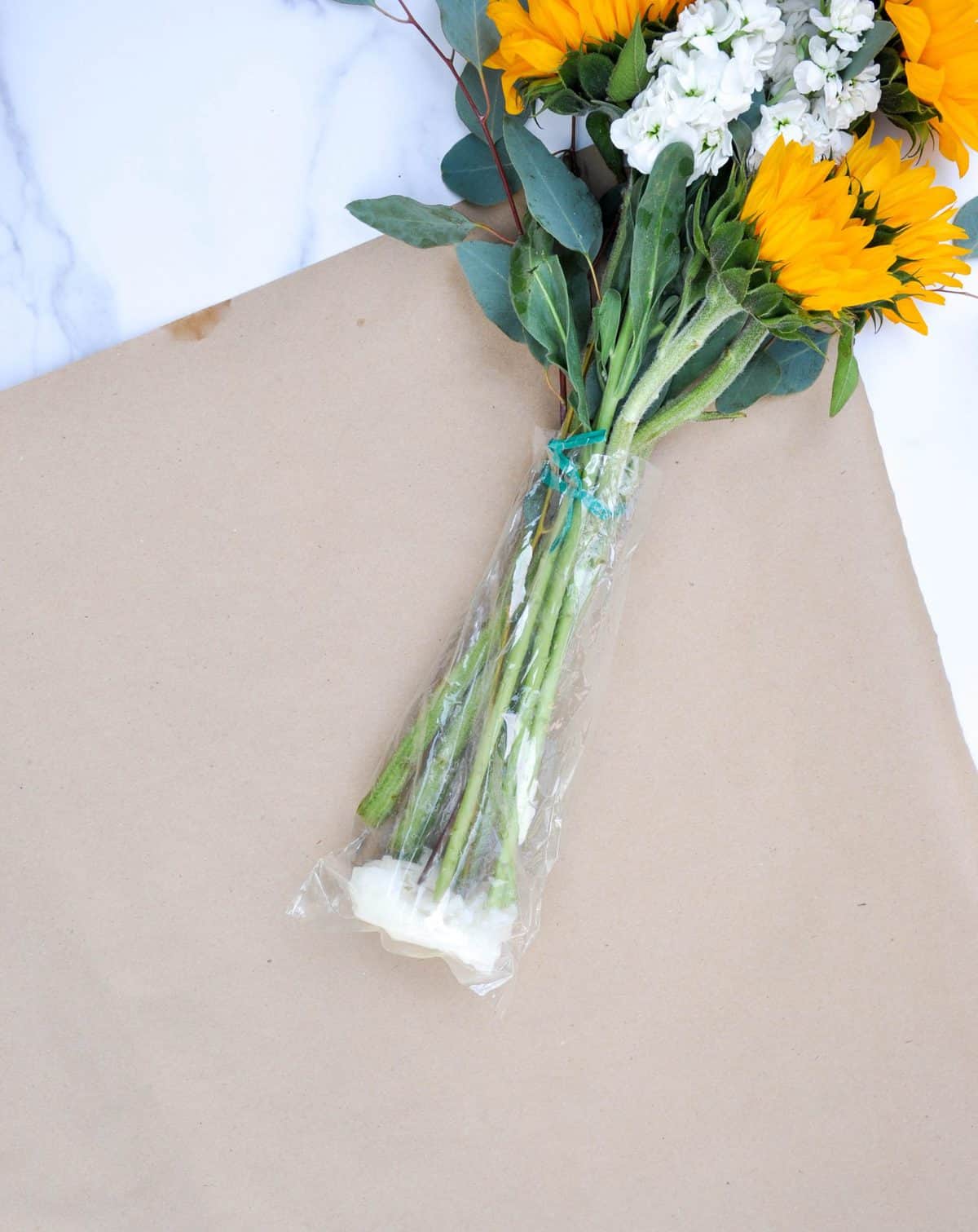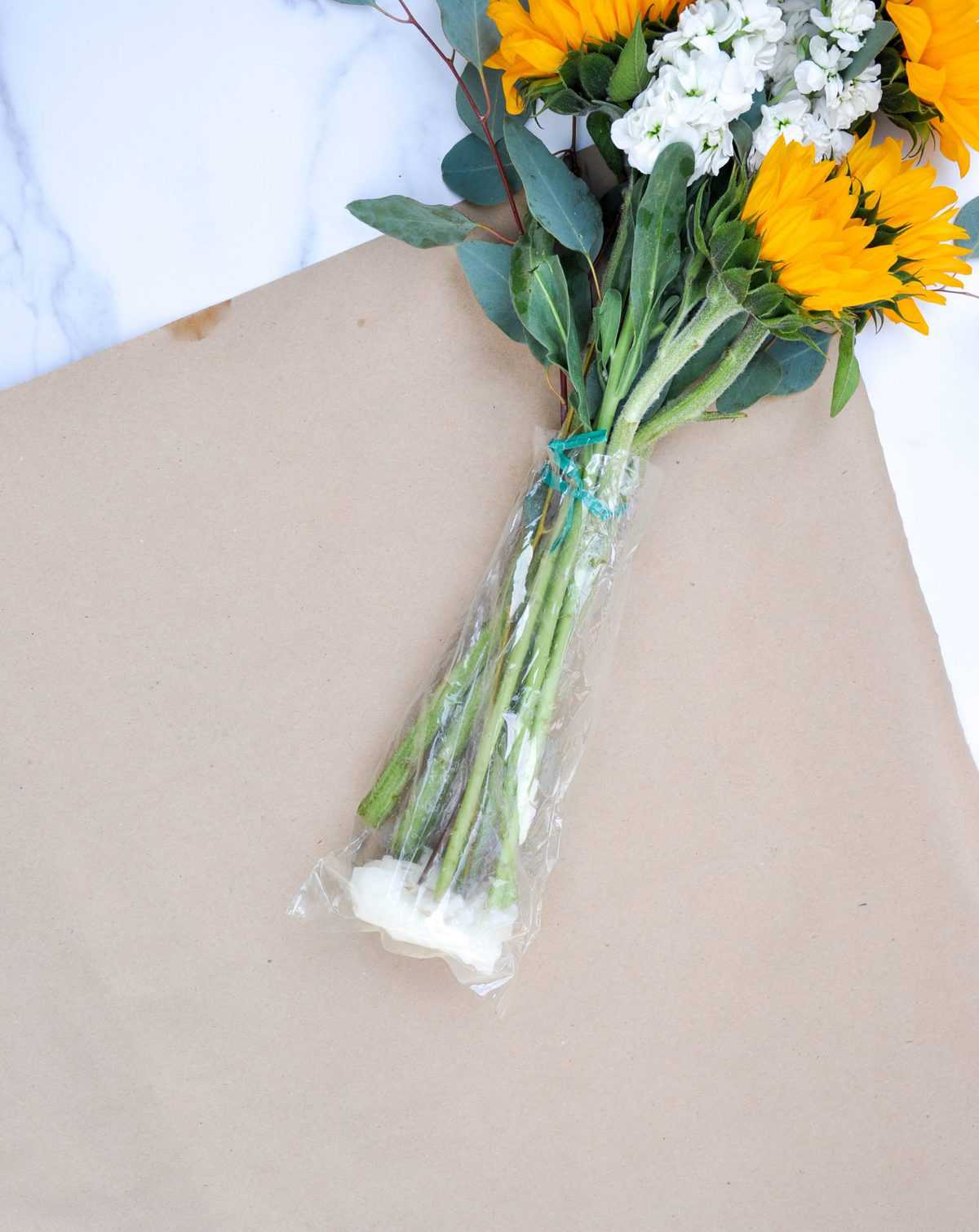 Place the bouquet into the cellophane bag and place a the corner of a large craft paper rectangle.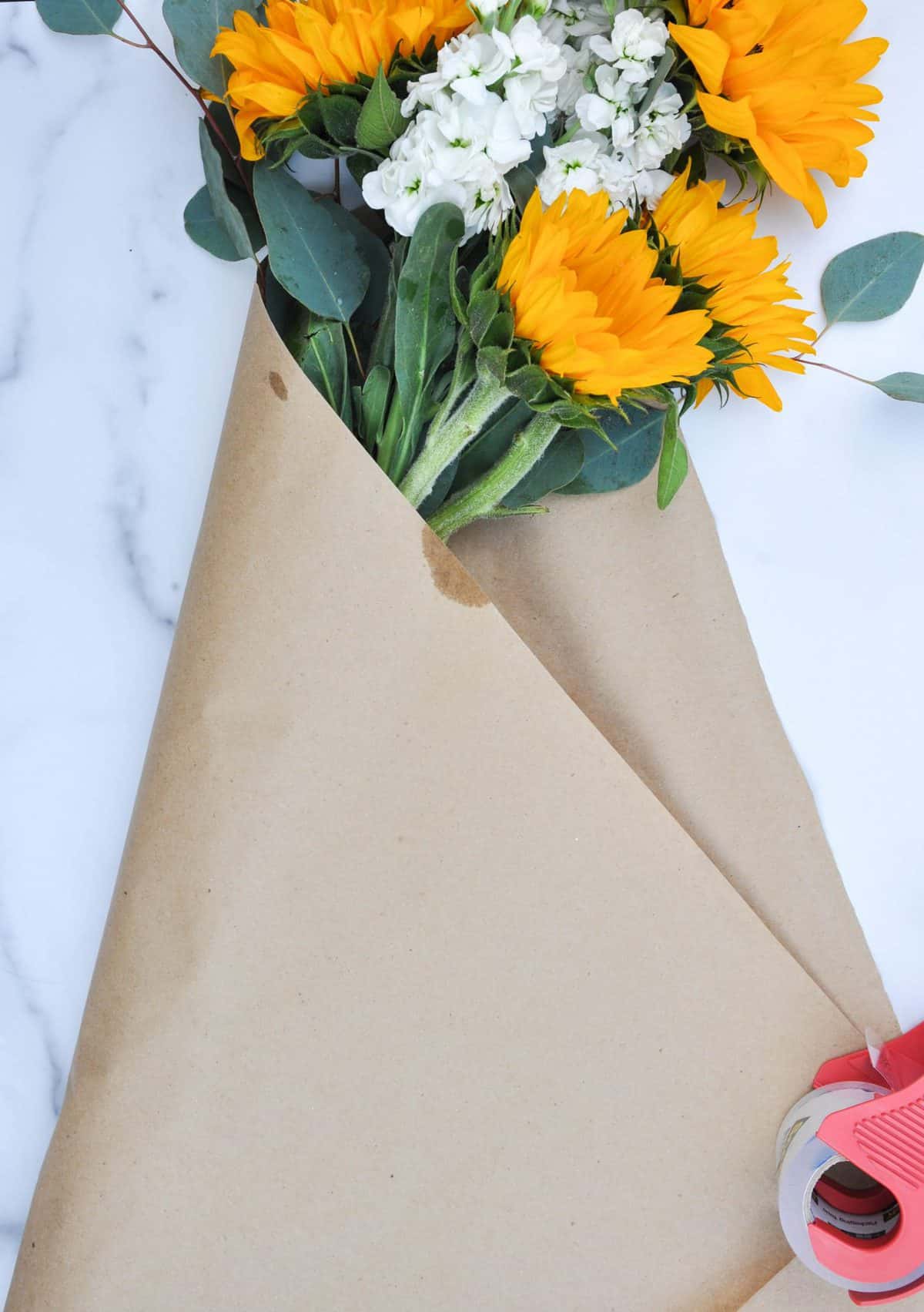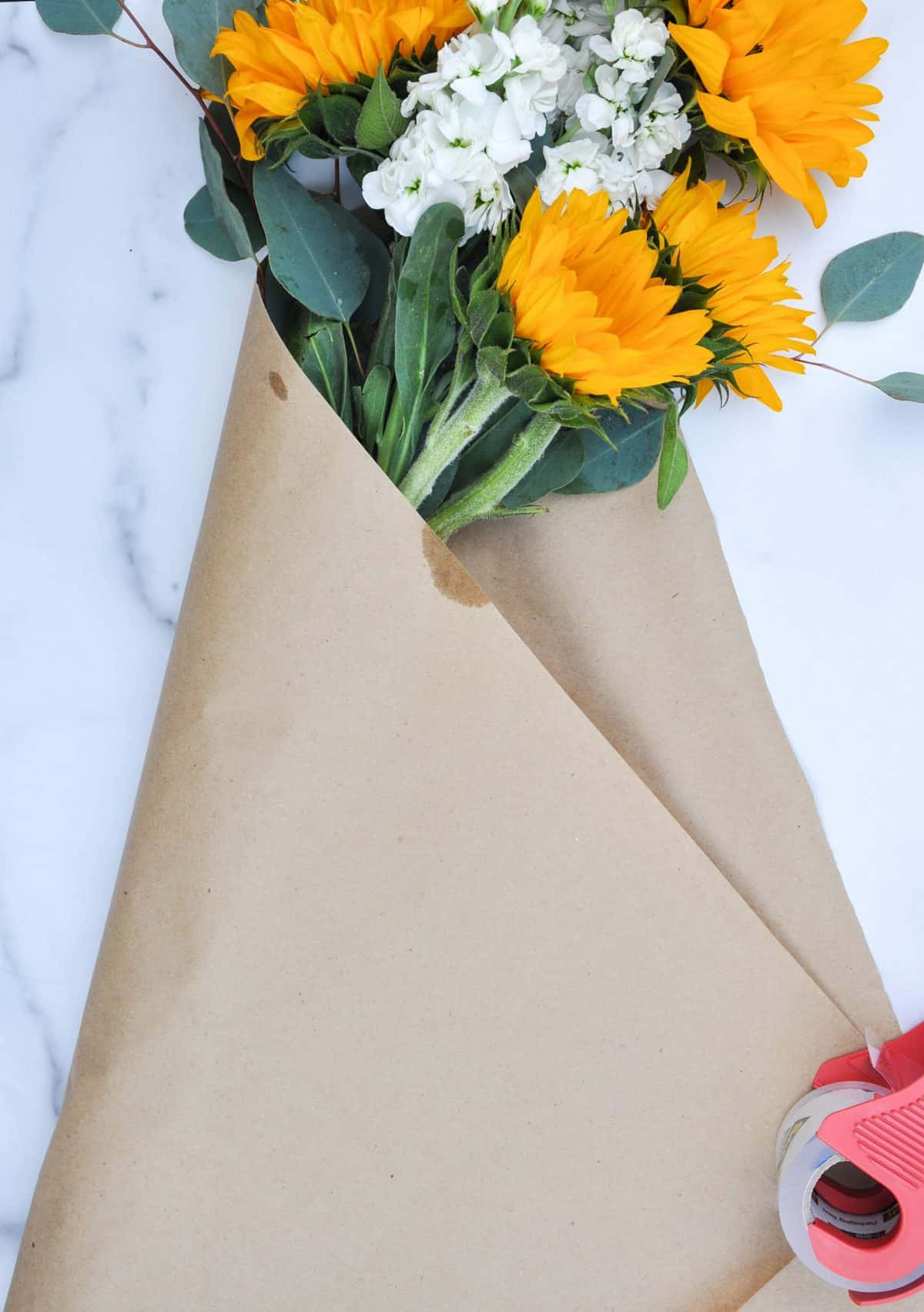 Fold the paper over to the right side.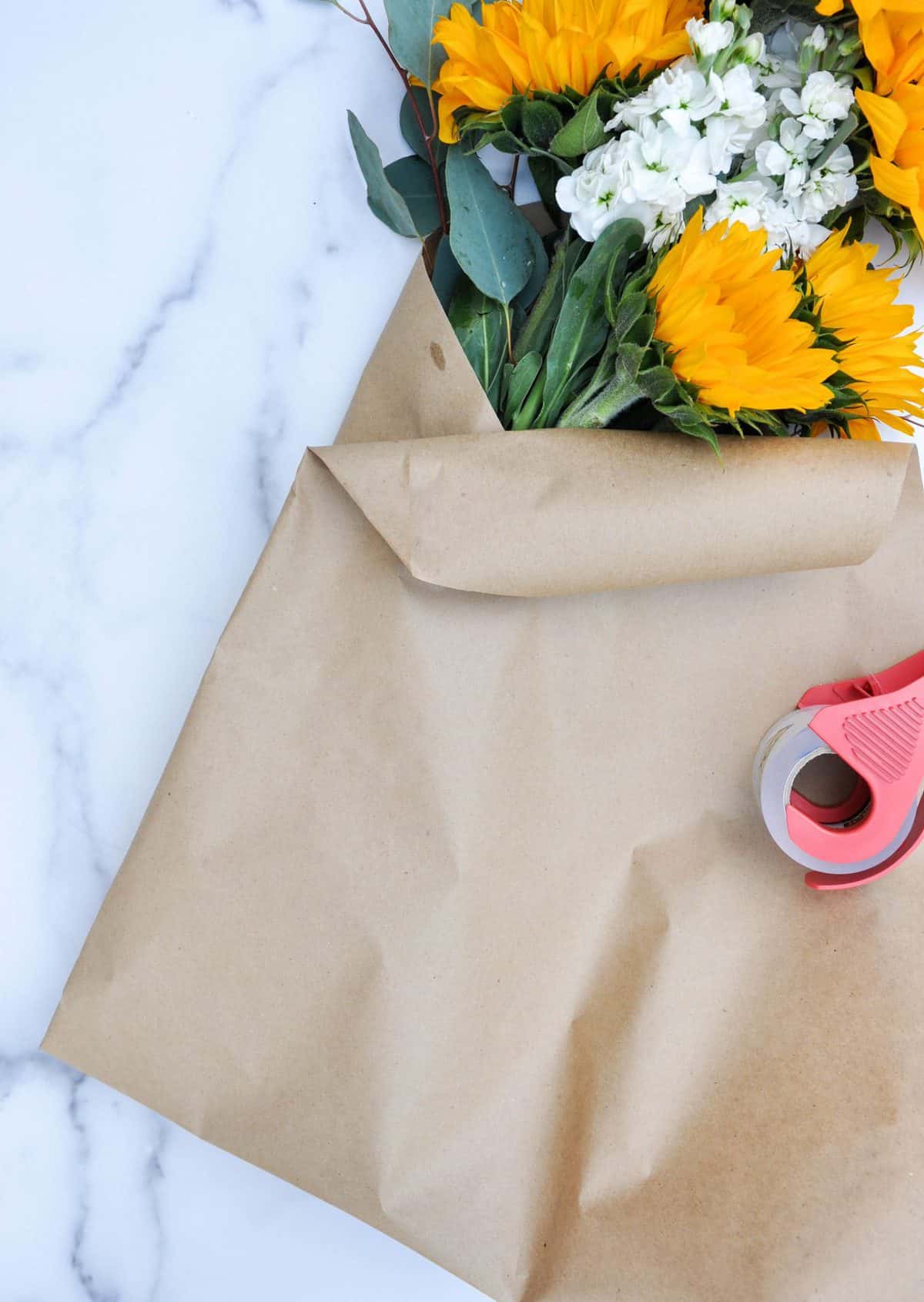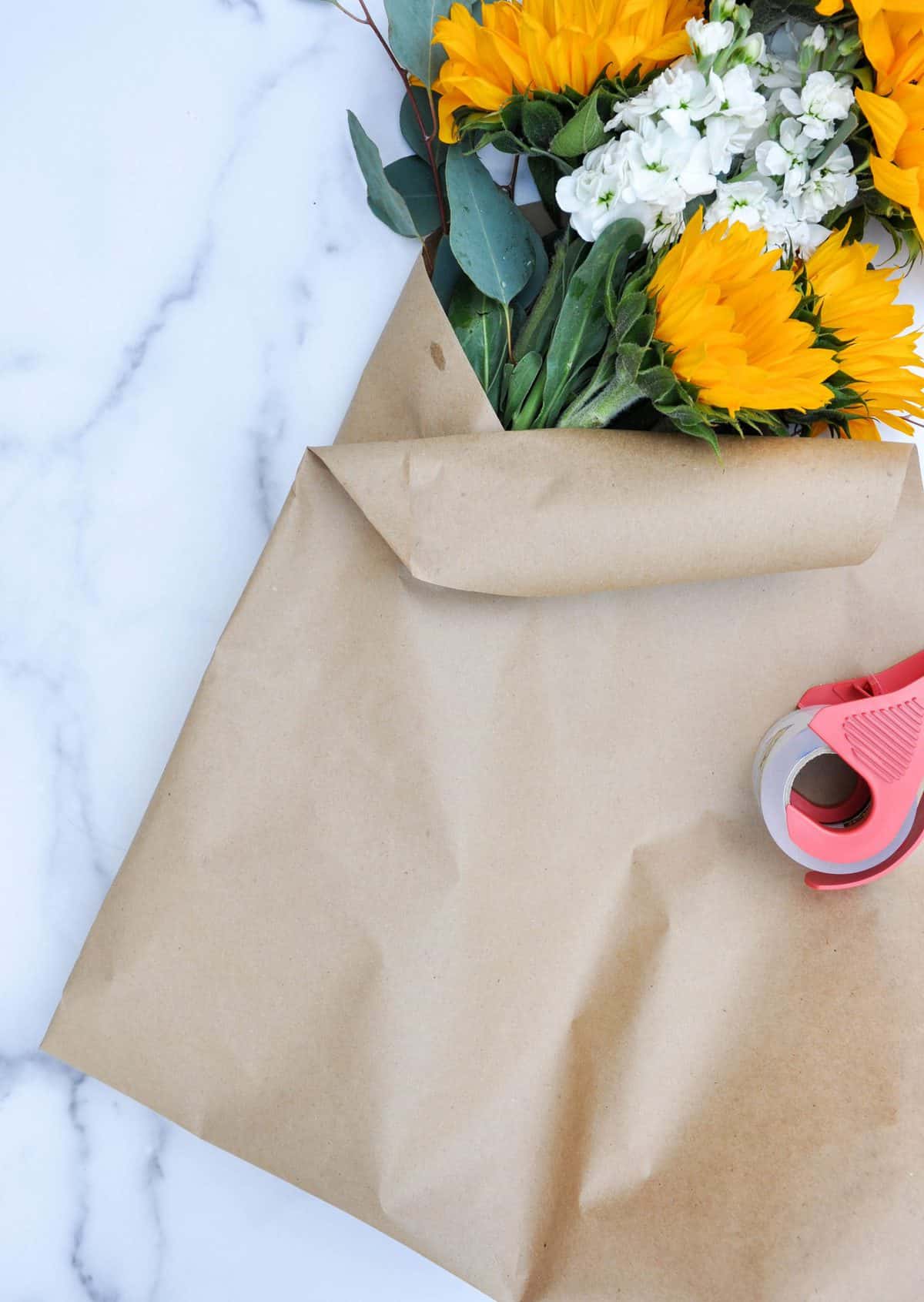 Fold the bottom of the paper up to the top.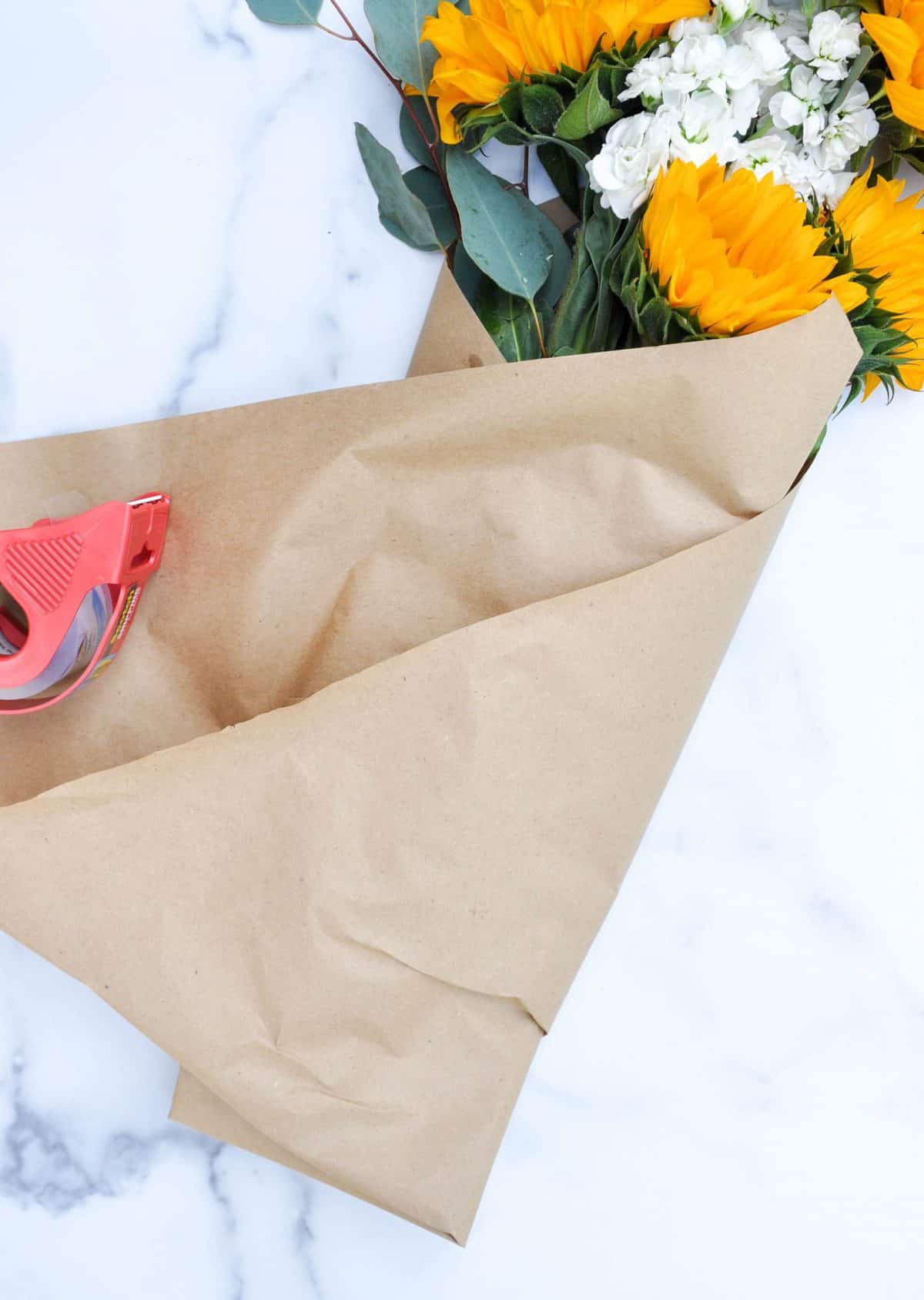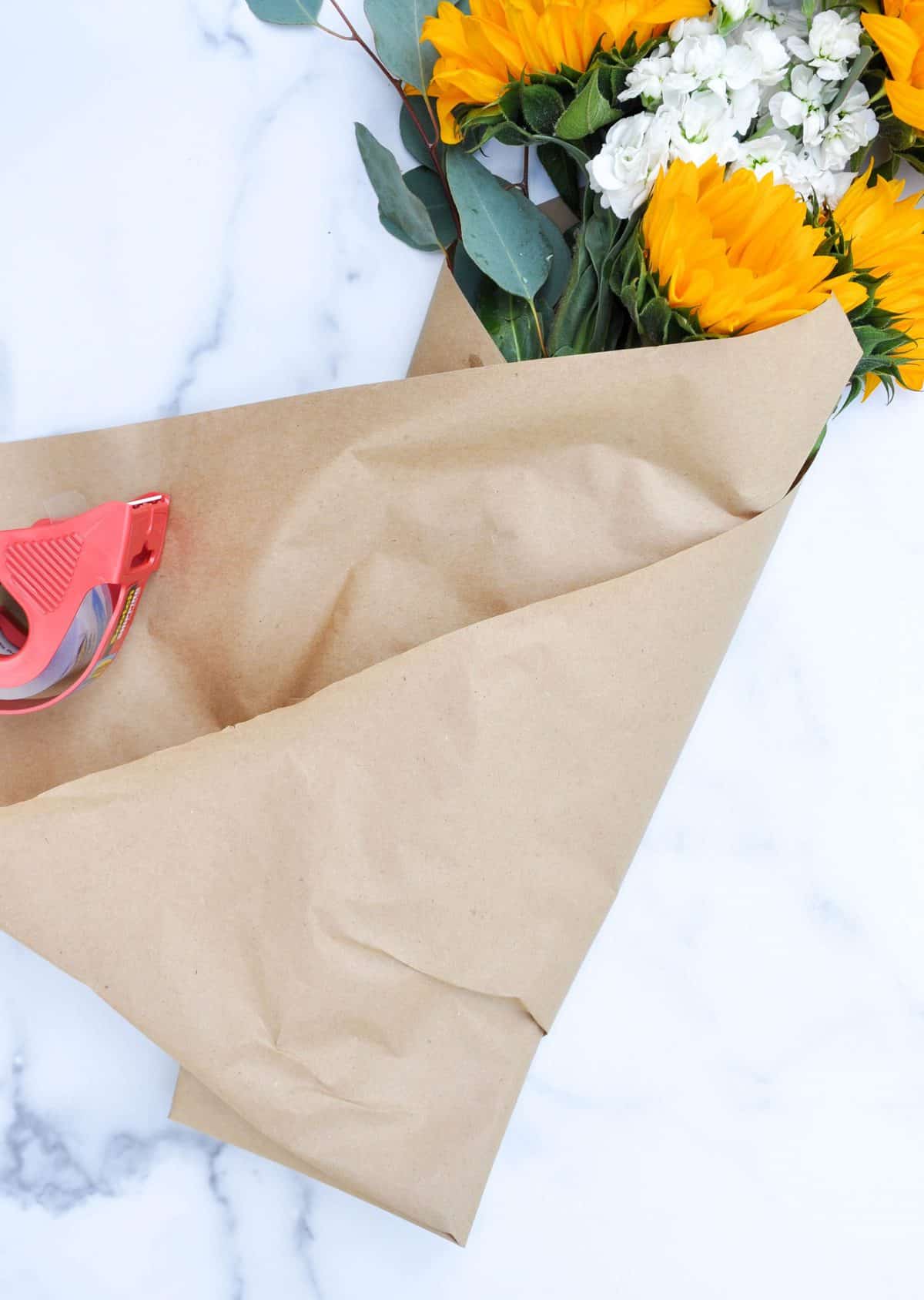 Now, fold the paper back over to the left side, making sure the bouquet inside is staying snug.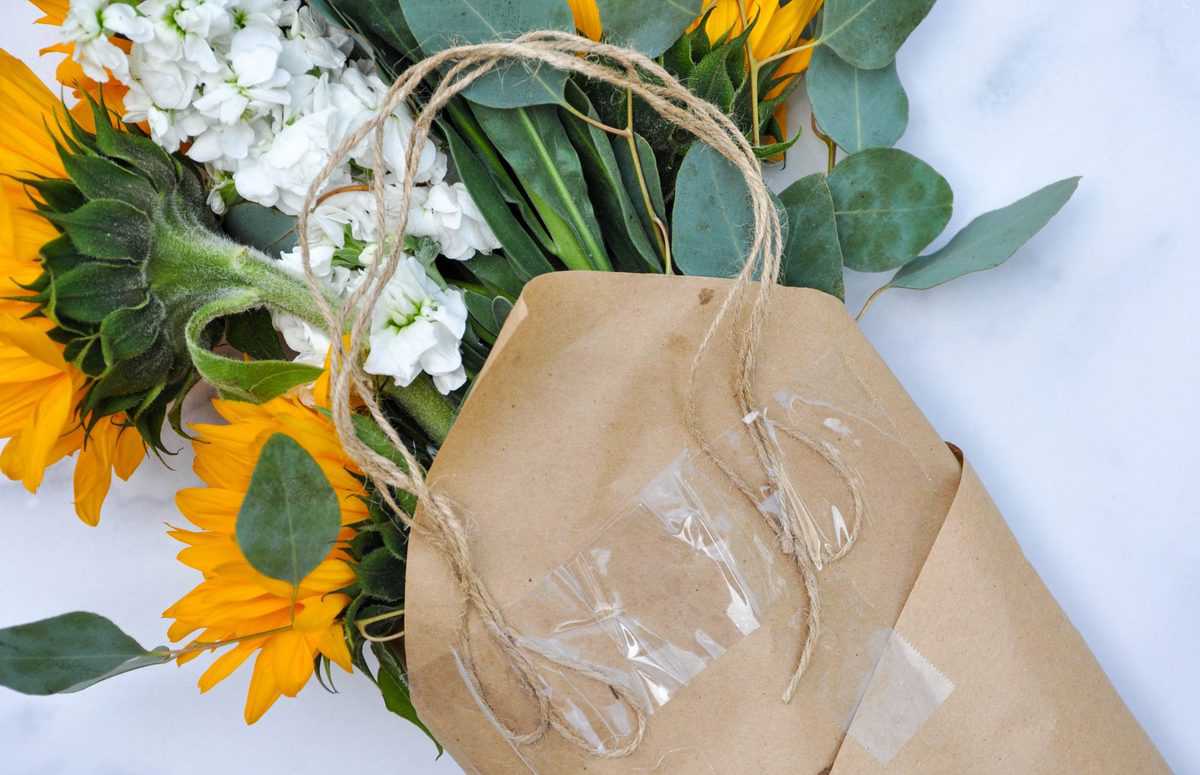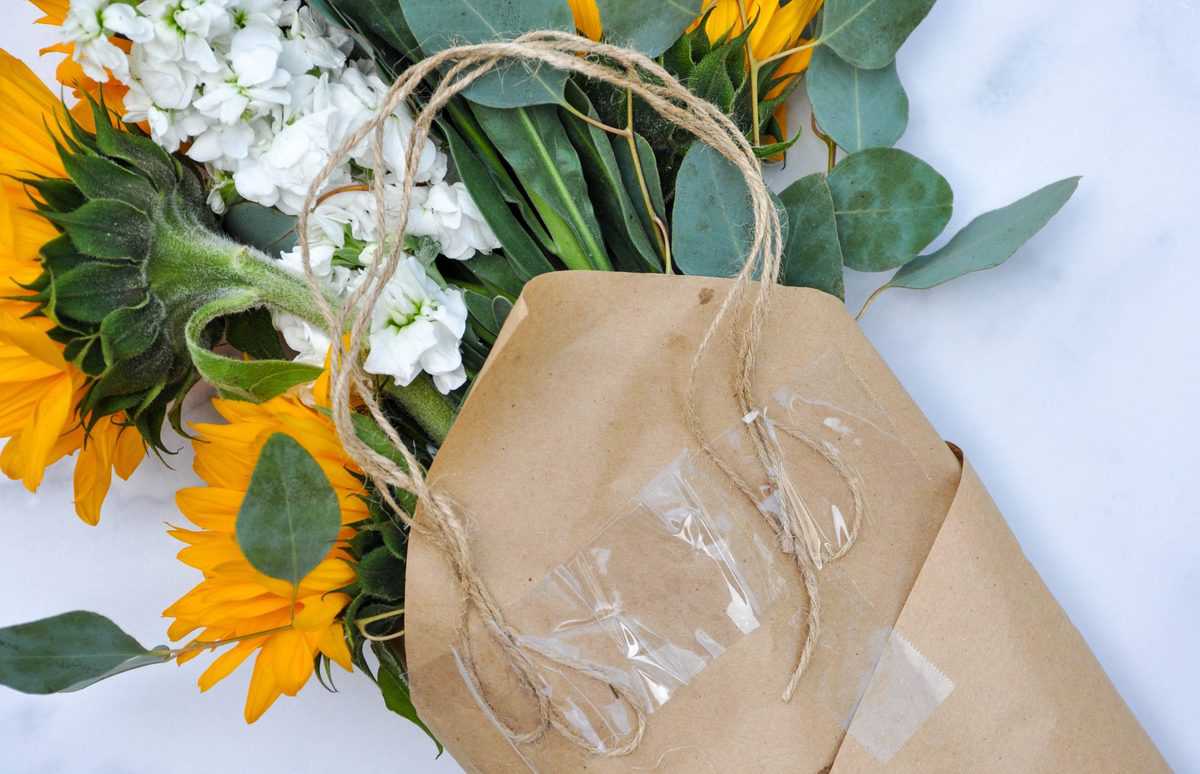 Carefully turn the bouquet over and secure the back with strong tape. I used shipping tape. Take your twine and create a loop to hang with, and secure with the tape also. Make sure the tape is firmly adhered to the paper. I pressed the tape down to the paper, making sure no more air bubbles were present.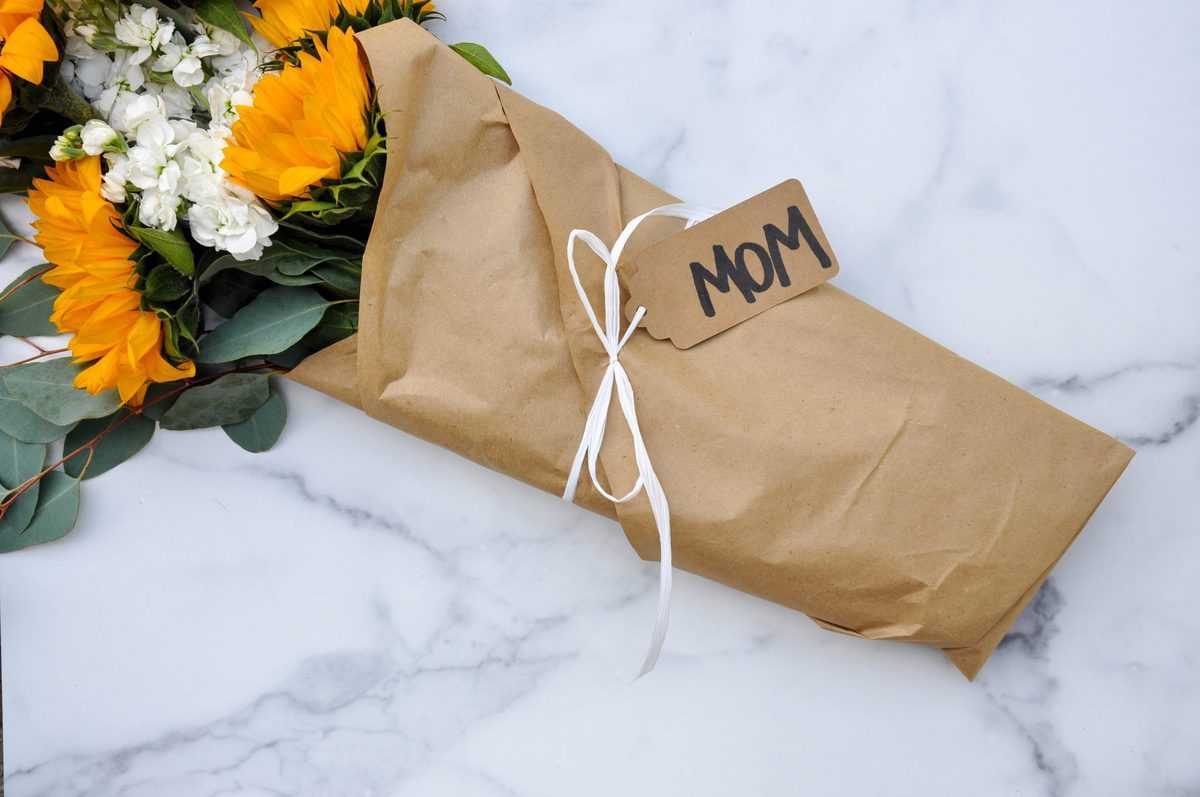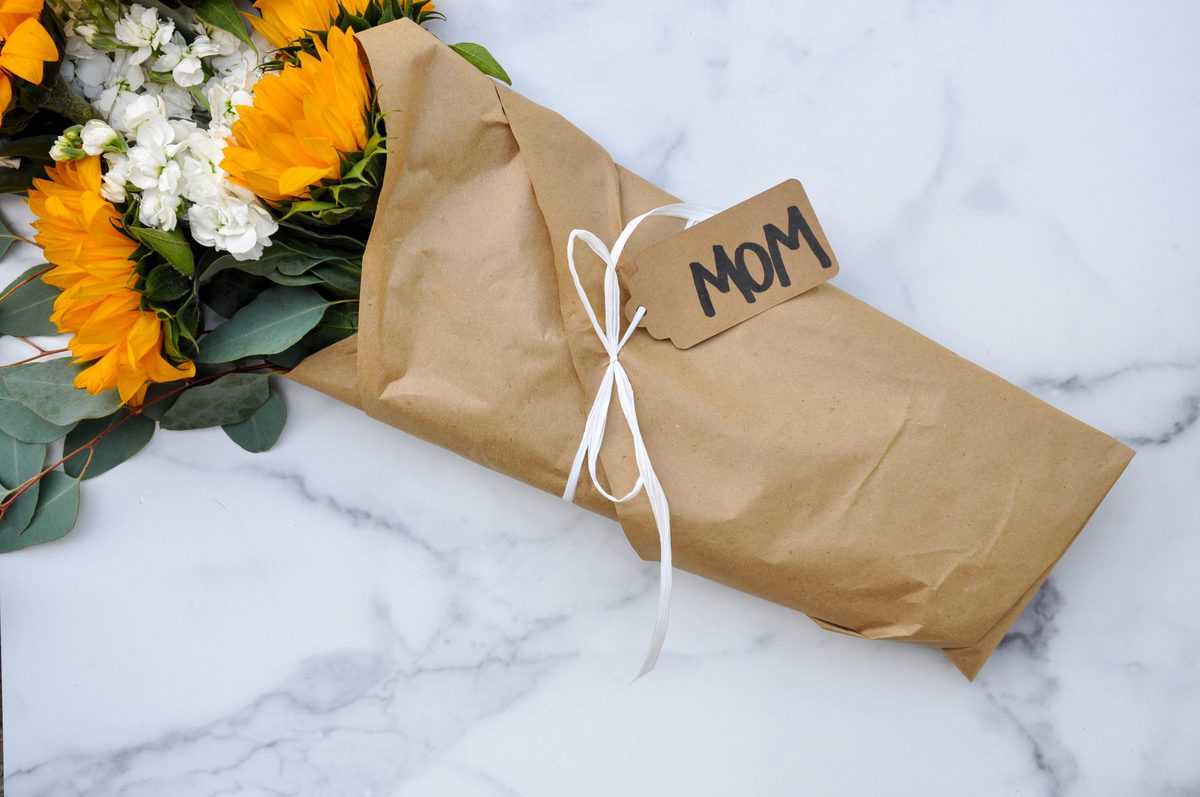 Turn back over and wrap a ribbon of your choice, attach a tag if desired and tie a ribbon to secure.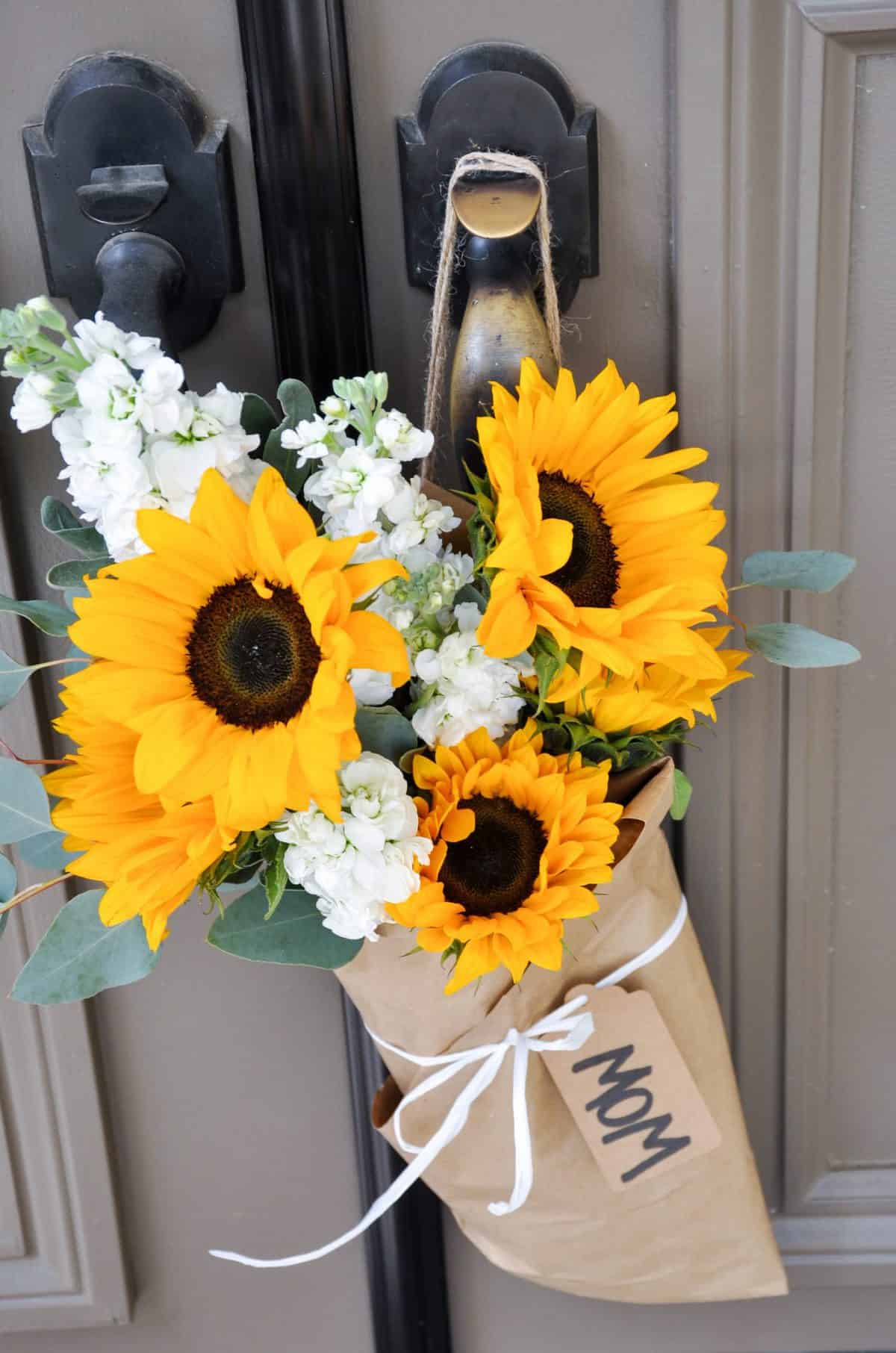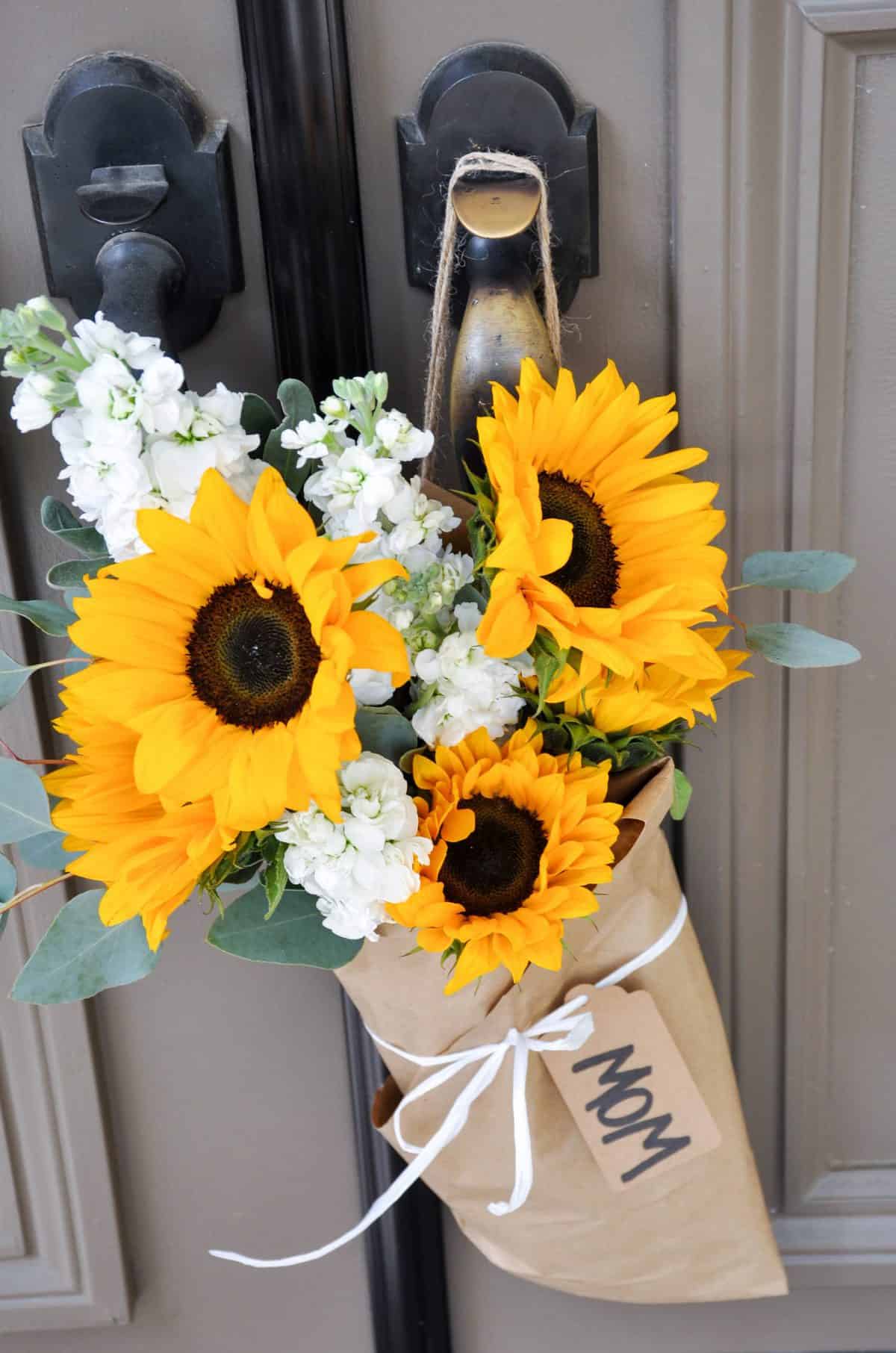 Now, run over to your Mom's house and give her the best surprise ever!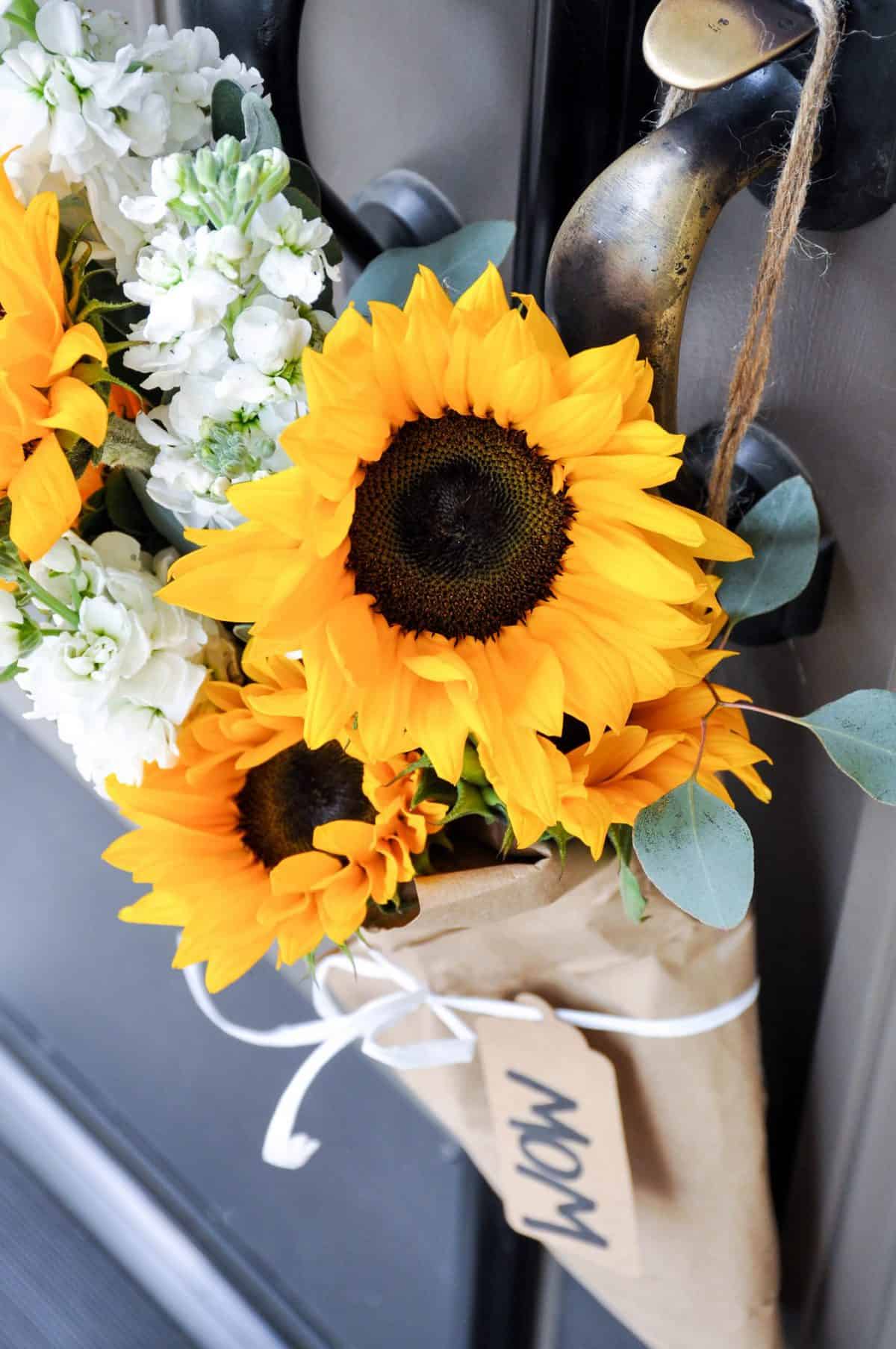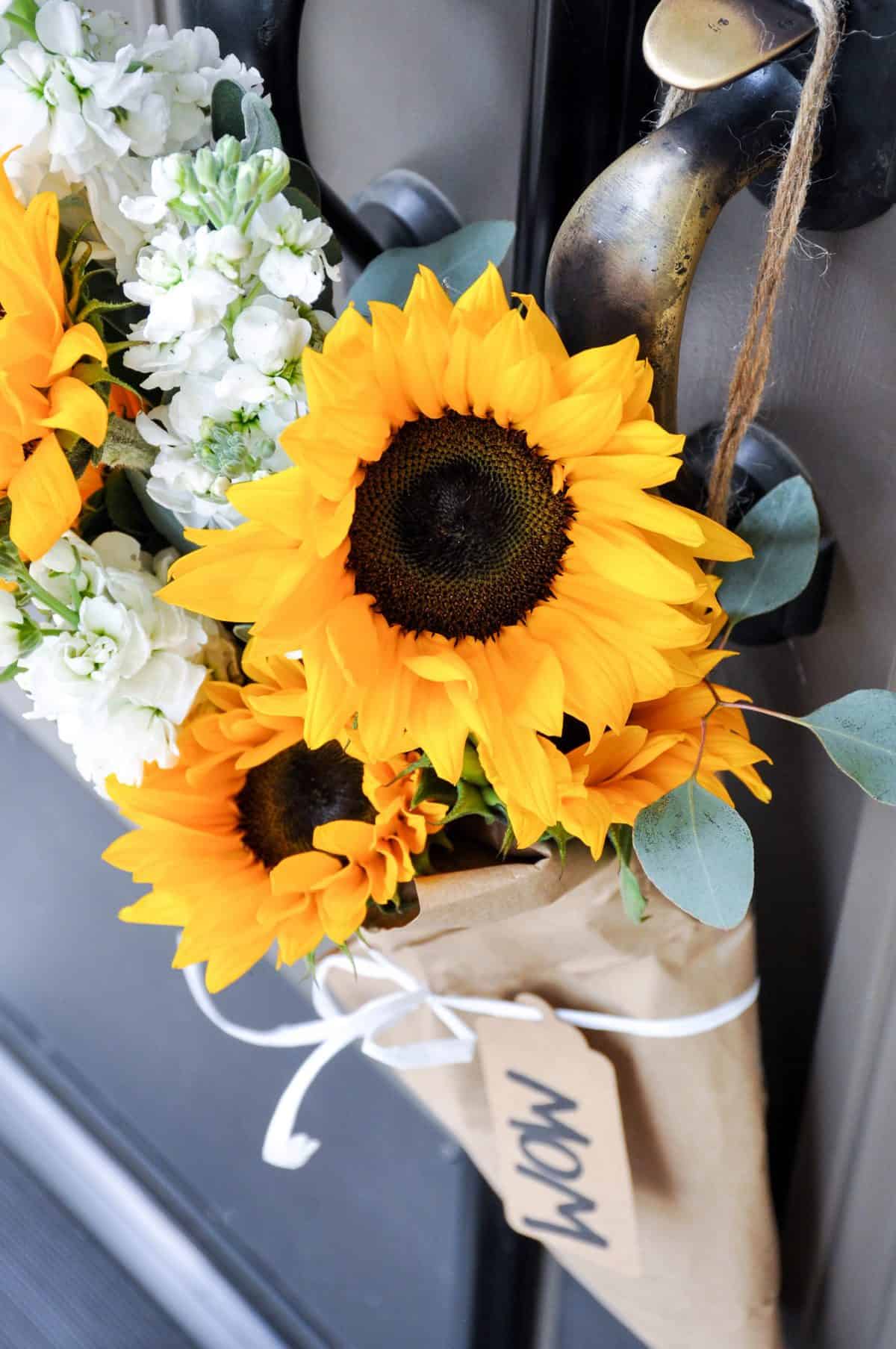 Swoon!
Now that you've mastered making Door Hanger Floral Bouquets, here are a few more ideas using California fresh flowers: