There's Something Cheesy at Bravo Farms – A Visit to Vintage Cheese
Bravo Farms is more than just another roadside attraction and a place to stretch your legs when cruising down Highway 99, it's also home to Vintage Cheese, a small creamery that crafts unique and flavorful cheeses in California. We recently stopped in for a visit to learn more about the kinds of cheeses they make, and of course sample some! The cheese tasting was hosted by CEO of Vintage Cheese Ryan Davis, and Joe Baird from Real California Milk.
When there we learned that California is one of the world's leading cheese and dairy producers and is the largest producer in the United States of milk, yogurt, ice cream, butter, nonfat dry milk, and whey protein. Though the industry is large, Joe made sure to emphasize the "real" in Real California Milk. "It's real food made by real people with a guarantee of quality and passion in the products," he assures.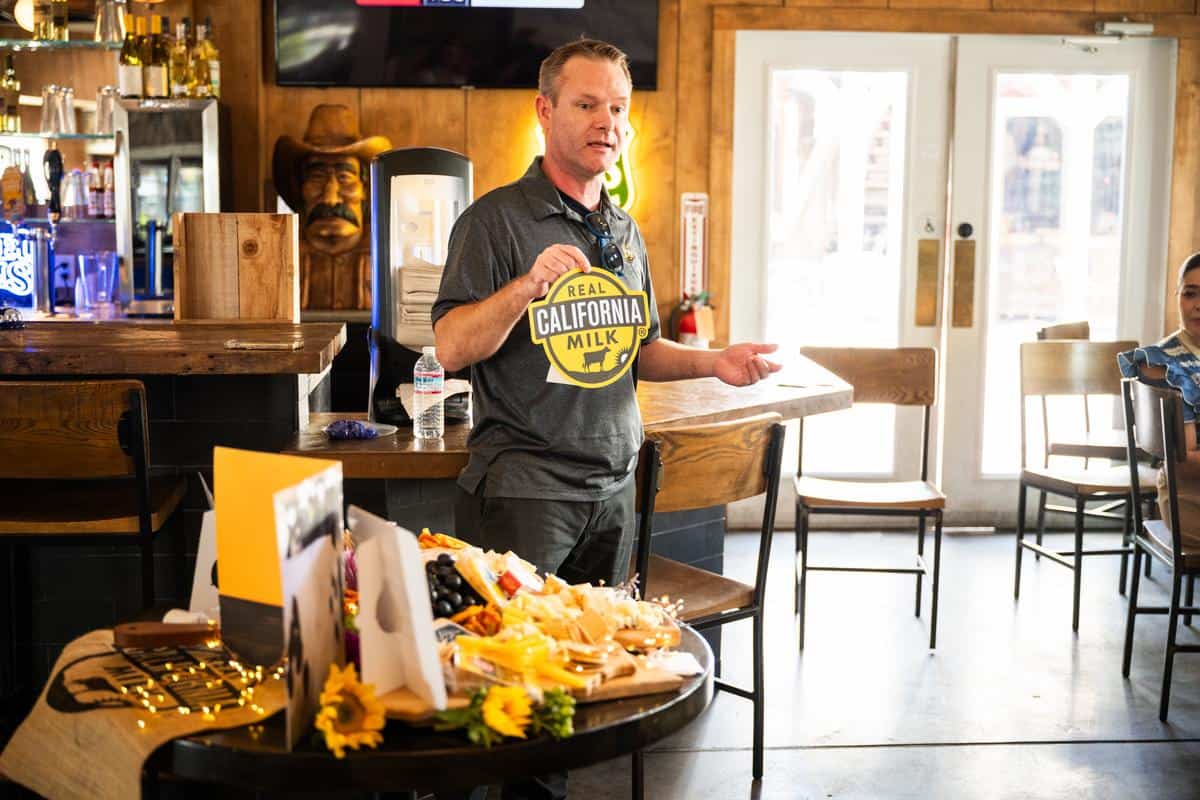 Say Cheese
In California, 99% of all dairy farms are family-owned, with about 1,100 dairy farming families producing over 200 varieties of dairy products. The Golden State is also home to about 50 cheesemakers and is the largest domestic producer of Hispanic-style cheeses. Thanks to the large number of immigrants from every corner of the globe, California cheeses are about as diverse as the population with everything from Hispanic and Middle Eastern-style cheeses to European and Indian-style cheeses.
"At Vintage Cheese we do over 30 different types of cheeses," says Ryan. Some of their best sellers include Cabernet Cheddar, Dutch-style Gouda, and Sage Cheddar. They also make blue cheese, a variety of Jack cheeses, and cheese curds – all made on-site at the Traver Bravo Farms location.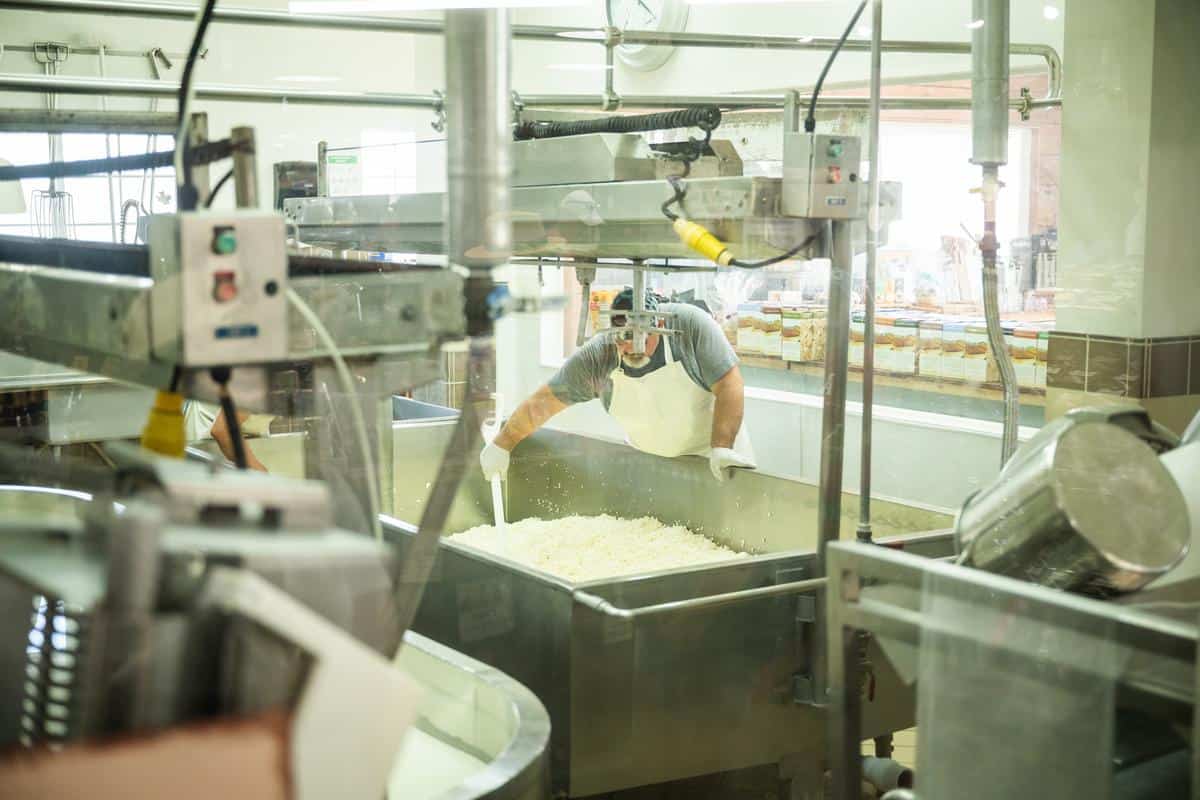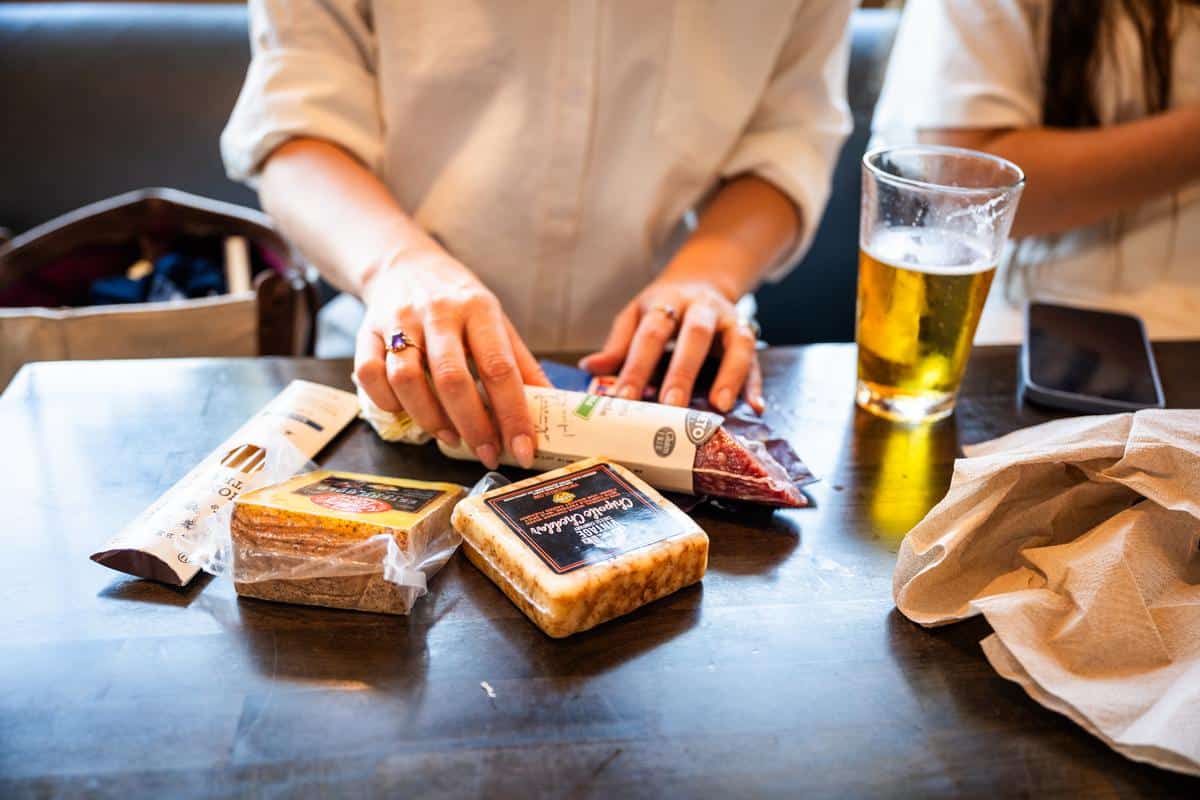 There's Nothing Cheesy About Sustainability
Dairy farmers are proud of the work they do, but it certainly has its challenges. "It's 365 days a year and there are hardly any breaks," says Joe, who understands the pressures farmers face because he too comes from a dairy farming family. "The three things dairy farmers live by are the planet, the family, and the animal. If those things aren't taken care of, the products won't show their quality," he adds.
Sustainability is a priority, and always on the mind of California dairy farmers. "Happy cows produce the best product," remarks Joe. He told us that cows are the ultimate "upcyclers" since about 40% of their diet comes from upcycled products from local farms including tomato pomace, citrus and other fruit pulps, grape pomace, cotton seed, and brewers grain. "Cows can eat items that humans can't consume, which reduces waste and emissions of greenhouse gasses," he says.
In California, dairy farmers also use anaerobic digesters to collect methane gas from manure, which they sell back to the grid, powering houses and natural gas vehicles. They also centrifuge the water from the waste, filter and purify it, and use it to clean barns and irrigate their alfalfa crops. "Everything is expensive — electricity is expensive, feed is expensive. These farmers are using sustainable practices to not only improve air quality, conserve water, and reduce emissions, but also to reduce their overall costs," Joe remarks.
Supporting Local Dairy Farming Families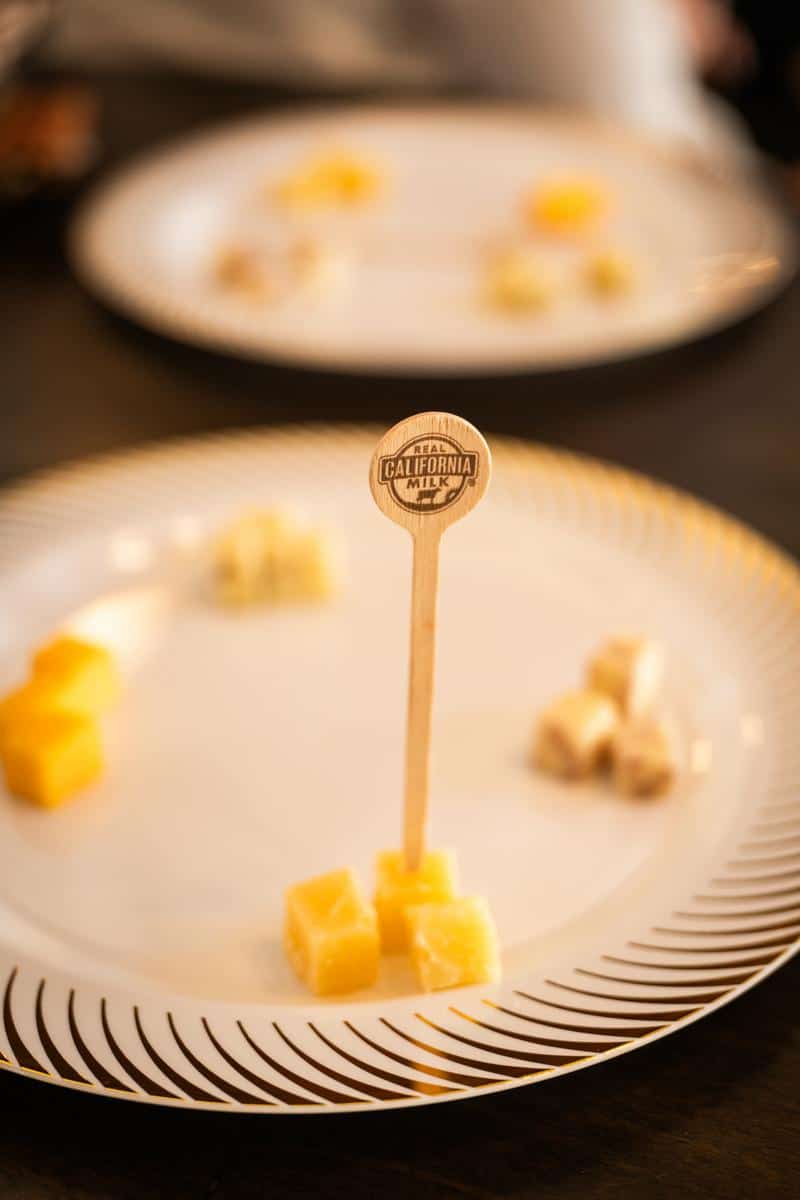 Vintage Cheese company is considered a small cheesemaker, producing about 400,000 pounds of cheese annually. They are a single-dairy creamery, meaning that all their milk comes from one dairy. "All of our cheese is from Jersey cows. The reason we do that is there is a higher fat and protein content in the milk," says Ryan. "When we get to the cheesemaking process, we cook our milk, we add the rennet, and the fat is going to bind together to form the cheese curds. And we drain the whey, which gets sent back to the dairy to be put in the cow feed," he adds.
Ryan has seen an uptick in people looking to buy products from local sources. "Being able to go to a creamery where they make the cheese, and you can see them making it, and you can buy direct from them is something that makes us unique. People really enjoy that experience," he says.
Were to Find Vintage Cheese
Business has been good and over the years, Vintage Cheese has expanded to accommodate the demand. "We sell to restaurants and we export cheese to other countries for retail. But what we like is selling at our own small cheese shops where people can buy direct from us. We have four locations now, and a new location opening up on the coast next year in San Luis Obispo. We are planning on partnering with Cal Poly and making cheese over there."
Whether you visit a Vintage Cheese location at Bravo Farms, or find Vintage Cheese products in the supermarket, you can feel good about helping to support hardworking dairy families when you buy cheese from California. "Growing up in California on my family's dairy, I was exposed to a work ethic that made me appreciate what it is like to be proud of what you've accomplished at the end of the day. This transcends into educating consumers about what they are eating and the passion our California dairy farmers put into their product," says Joe.
Visit Vintage Cheese at Bravo Farms in Traver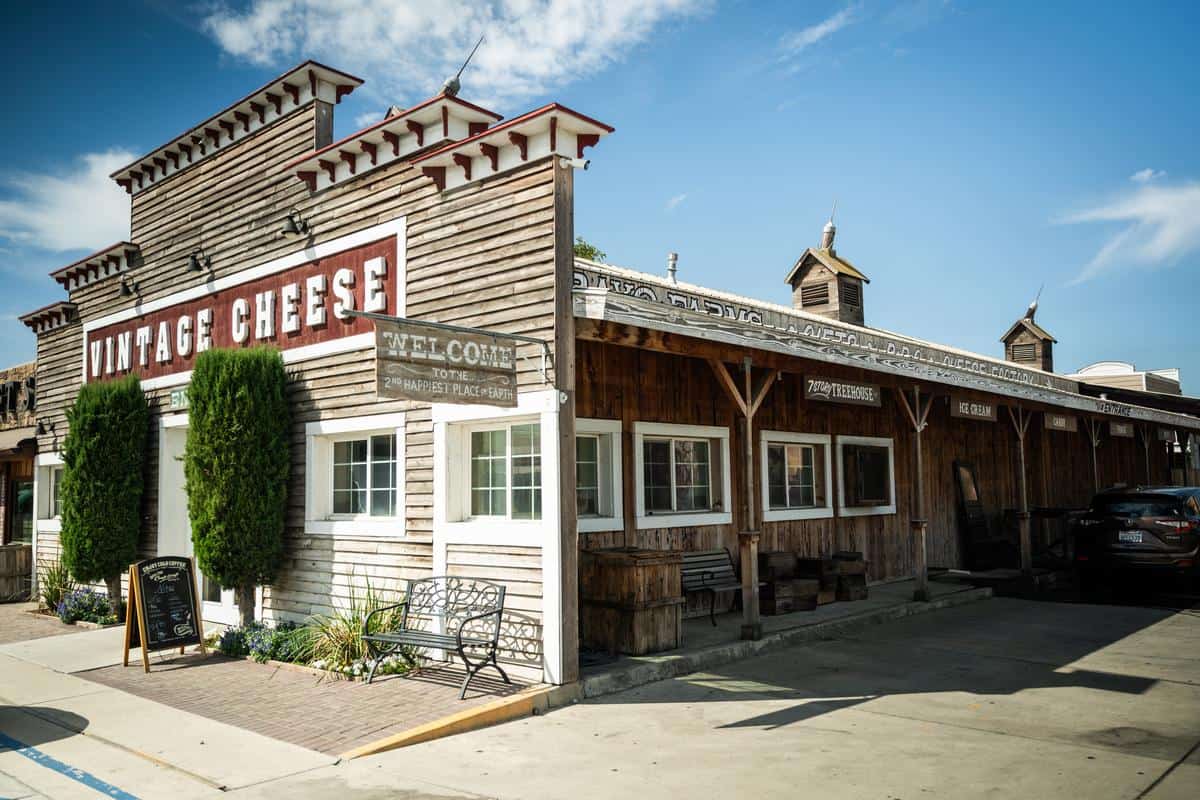 Article by Alison Needham. Images by James Collier