10 Recipes That Will Make You Fall in Love with Prunes
Sadly, prunes have gotten a bad wrap over the years! To prove that they reign supreme we are sharing 10 delicious recipes that will have you rethinking your current stance on stocking dried plums in your pantry.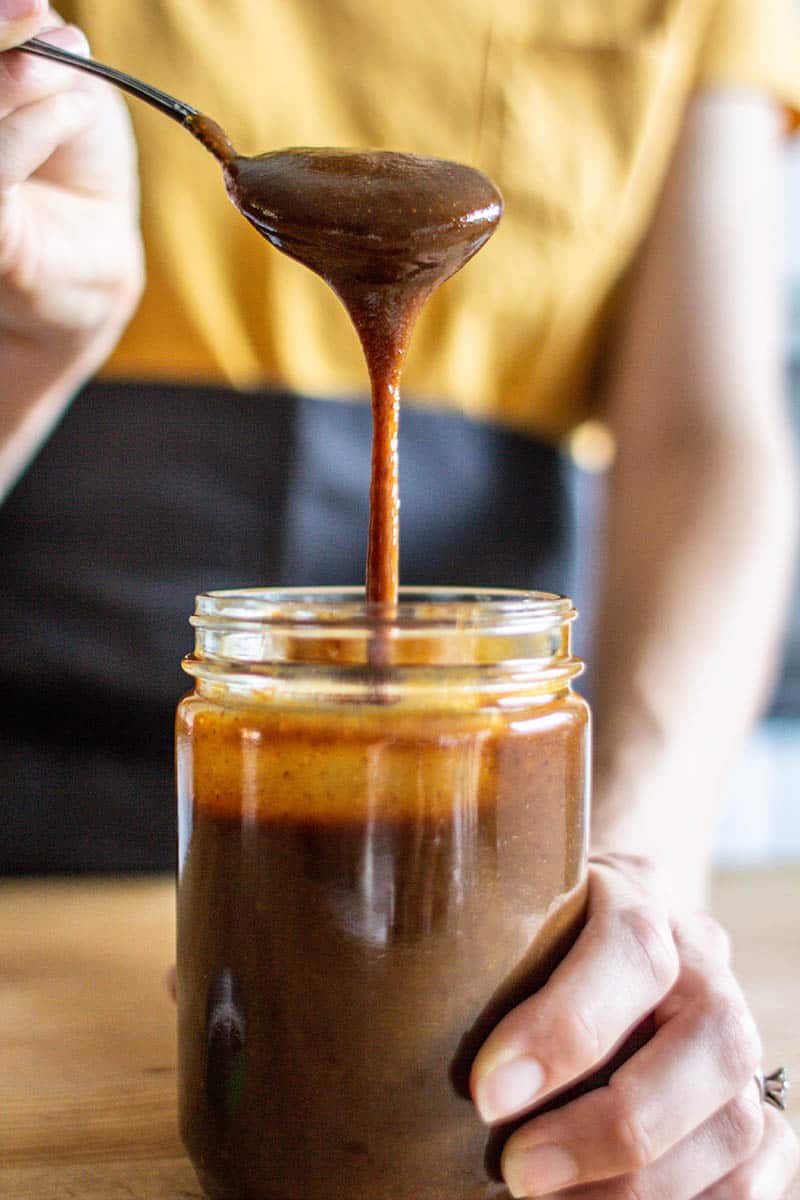 We have been singing the praises of cooking and baking with prune purée for a very long time!
By the looks of the recipes below that dedication to our love affair has really started to pay off! Let's get down to basics for a minute shall we?
So, the first thing you should know is that all prunes are plums. But, not all plums are qualified to be prunes.
Because they are naturally sweet and their moisture content is so high, you can replace some sugar and oil from your baking projects!
They pair very well in recipes that utilize rich and complex flavor notes – like espresso, chocolate and chilies.
Alright, enough waxing poetic lets get to the recipes shall we?!
These recipes made with prunes are worthy of saving to your baking inspired Pinterest boards!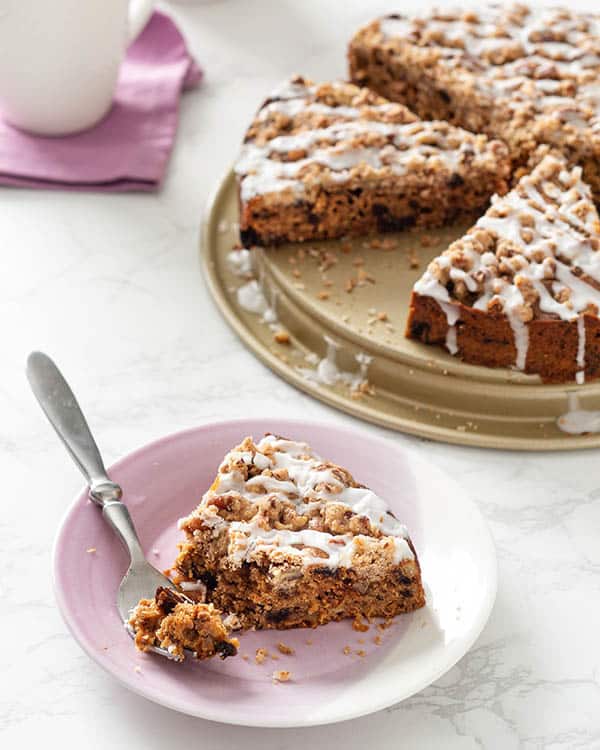 Looking for the ultimate guide to baking with prunes? This is it! Bake from Scratch gets down to prune baking basics in this post and sheds light on everything from how to choose the right recipe for incorporating prunes to the secret to prune purée success.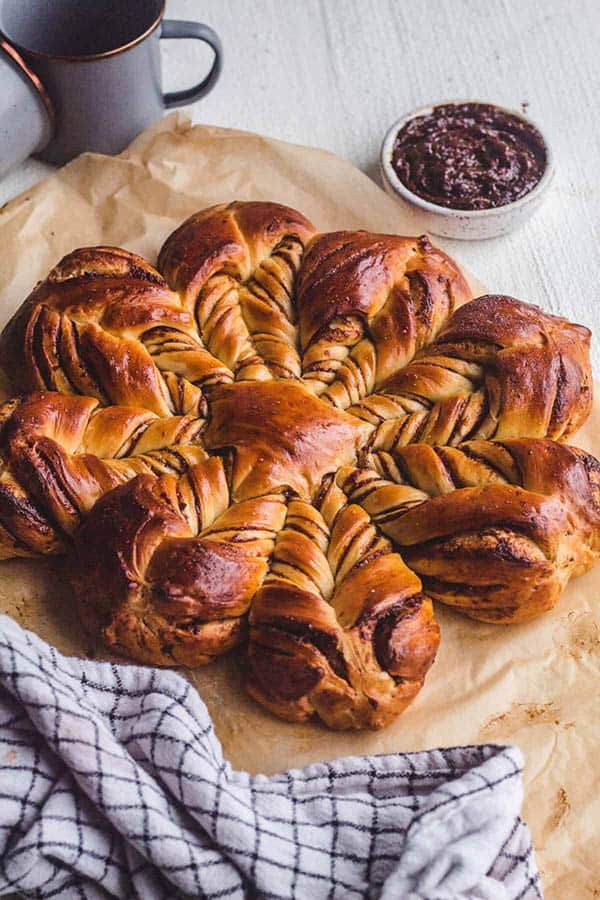 This Soft and Buttery Prune Starbread from Britney Bakes Bread is the winter baking project of your dreams! The dough is perfectly buttery and soft. And the filling?! It's prune butter that's been cooked down and blended with sugar, a little vanilla extract and a pinch of salt.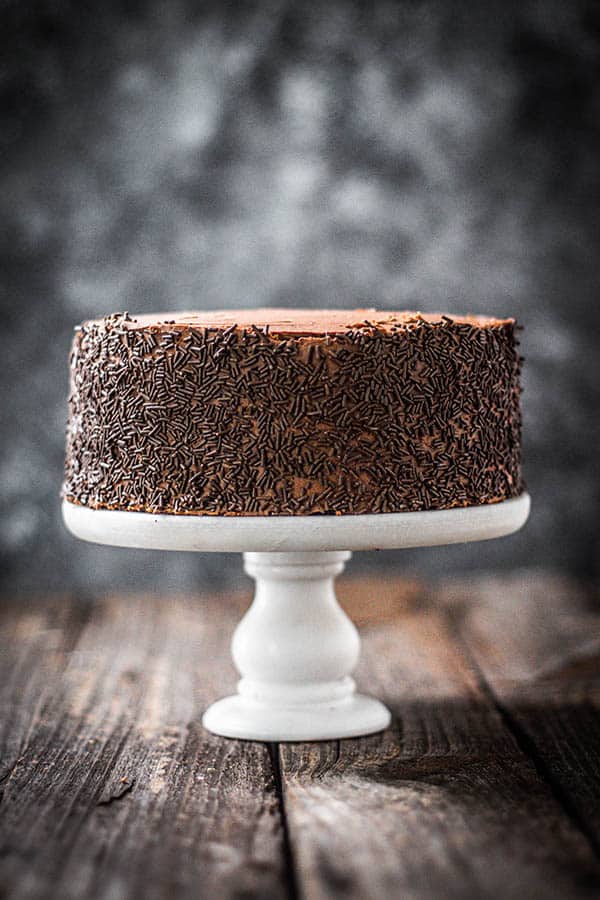 This easy chocolate cake recipe from This Mess is Ours is quite possibly the easiest and most delicious cake you will ever bake! It all comes together in one bowl and it has less sugar and oil than other chocolate cakes too, thanks to the addition of California prunes.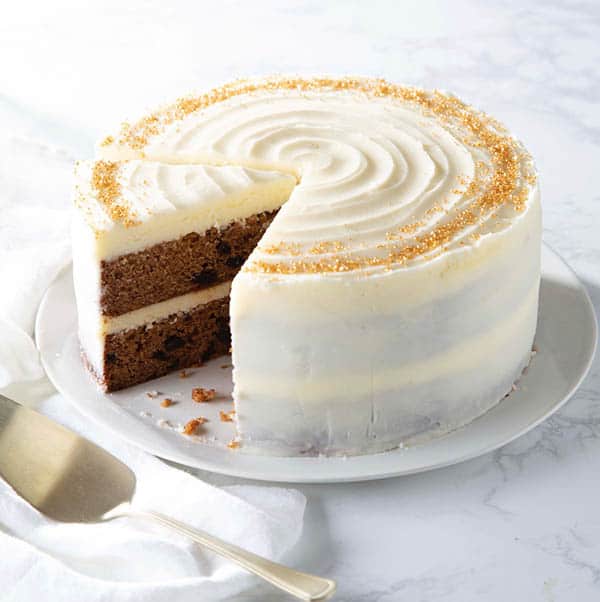 This Spiced Prune Cake, from Bake from Scratch, is a revelation of dried fruit, spice, and citrus-kissed buttermilk frosting.
This recipe really makes the most of the intense flavor of California Prunes, as they impart natural sweetness and tender moisture to baked goods.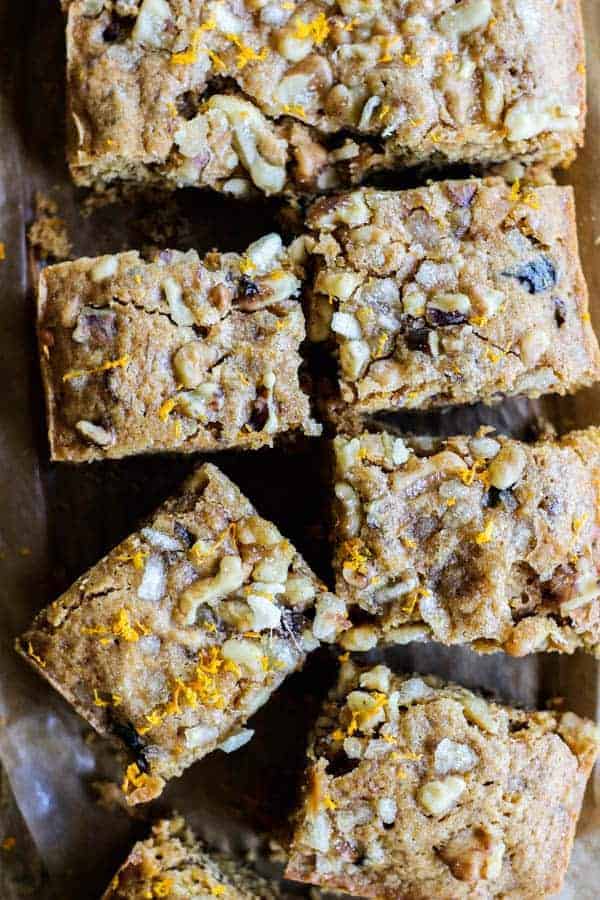 Looking for an easy dessert recipe to make? This gluten free snack cake recipe from This Mess is Ours calls for basic pantry ingredients, only needs one bowl to mix, and uses less sugar than traditional snack cake recipes thanks to the addition of prunes!
Plus, this cake bakes in about half the time of other popular snack cake recipes because it is made in a loaf pan?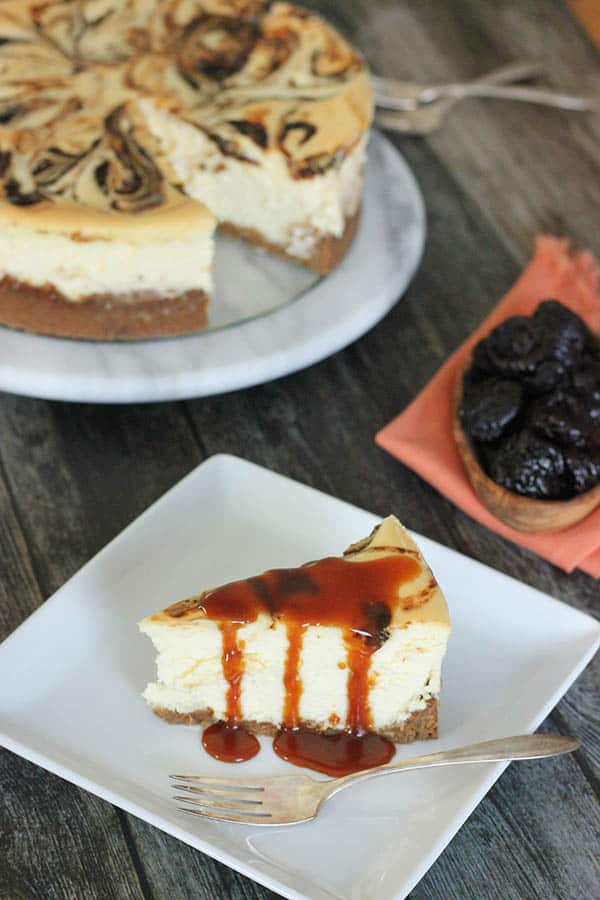 This boozy swirled cheesecake from A Girl Defloured tastes like a holiday celebration. Juicy prunes are first soaked in a heady mixture of spiced rum, orange zest and orange juice, puréed then swirled on top of a rummy cheesecake filling. As if that wasn't perfection on its own, each slice is then topped with a rich, salted caramel sauce.
Britney Breaks Bread really blew us away with these Miso Prune Blondies with Chocolate Drizzle! They are a recipe that you'll never forget.
It combines sweet California Prunes with salty miso paste and is such a flavorful treat. An unlikely combination of flavors but one that you will most certainly love!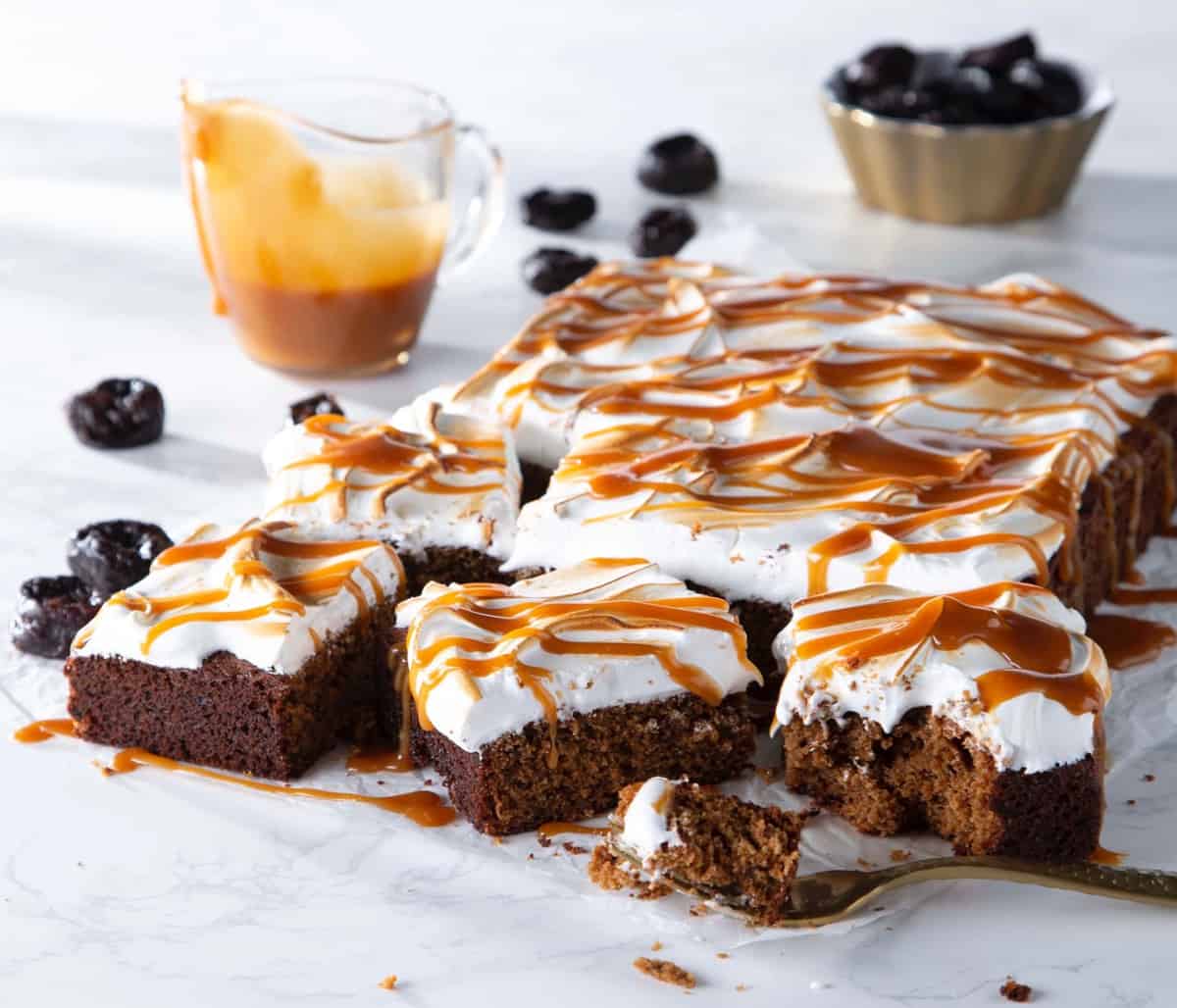 One look at these Sticky Toffee Bars from Bake from Scratch and you'll be longing for the rich and flavorful cake, marshmallow-like meringue, and sweet toffee drizzle. There is a secret to that perfectly moist crumb: the highest-quality dried fruit from California Prunes.
Not into baking? Prunes are great at cocktail hour too!!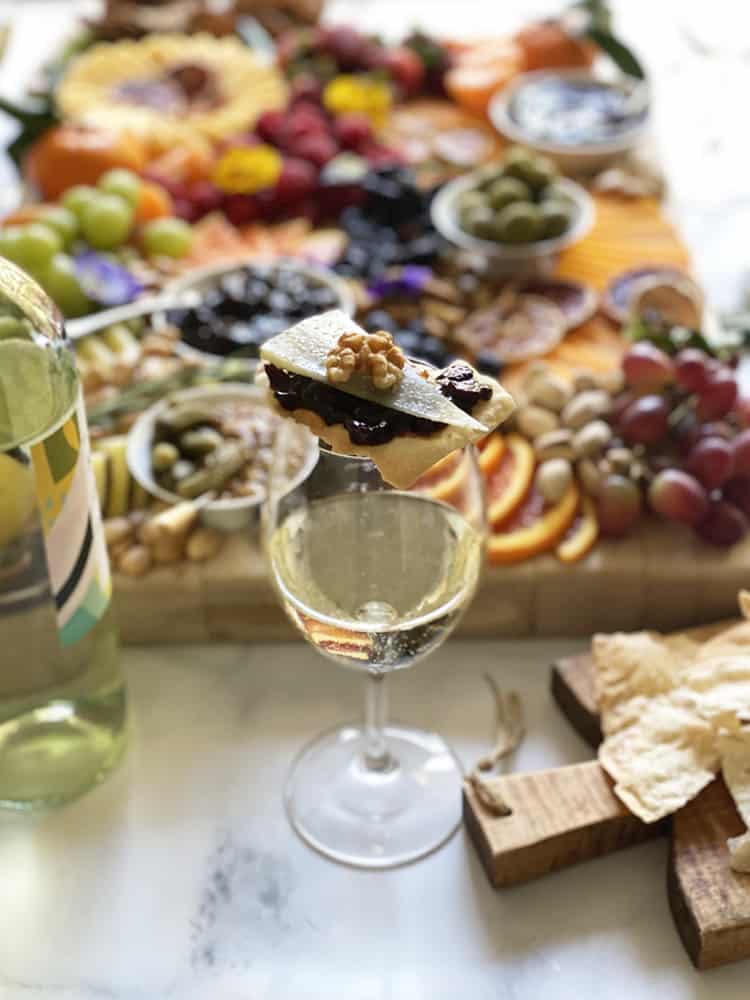 The Delicious Life's, Pinot Prune Jam is a subtly sweet fruit spread based on sun-ripened prunes and infused with red wine.
This jam is super easy to make with only a few ingredients: California-grown prunes, California Pinot Noir wine, and if you prefer something sweeter, a little extra sugar or honey.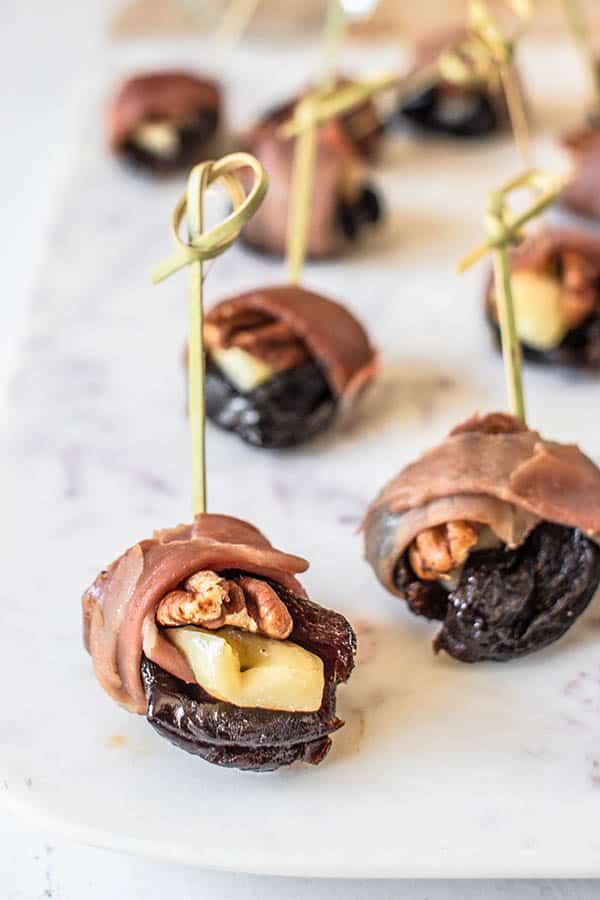 This Prosciutto Wrapped Prunes recipe from the G Free Foodie is an allergy-friendly appetizer that everyone can enjoy. Super easy to make and even easier to eat! YUM!!!
Share all of your delicious prunes creations with us by snapping a pic and tagging us on social using #CAGROWN.
Frequently Asked Questions
What is the suggested daily serving of prunes?
The suggested serving of CA Prunes is 4-5 prunes, which contains under 100 calories, 3g fiber, 280mg potassium, 35mcg vitamin K
How are plums dried into prunes?
Fresh California Prunes are dried in climate-controlled tunnels, which California farmers have honed into a precise art, balancing temperature, humidity and time. 
****This round-up was updated 4/2021 & 2/2022 with new recipe images and links, updated nutritional information, and content.****