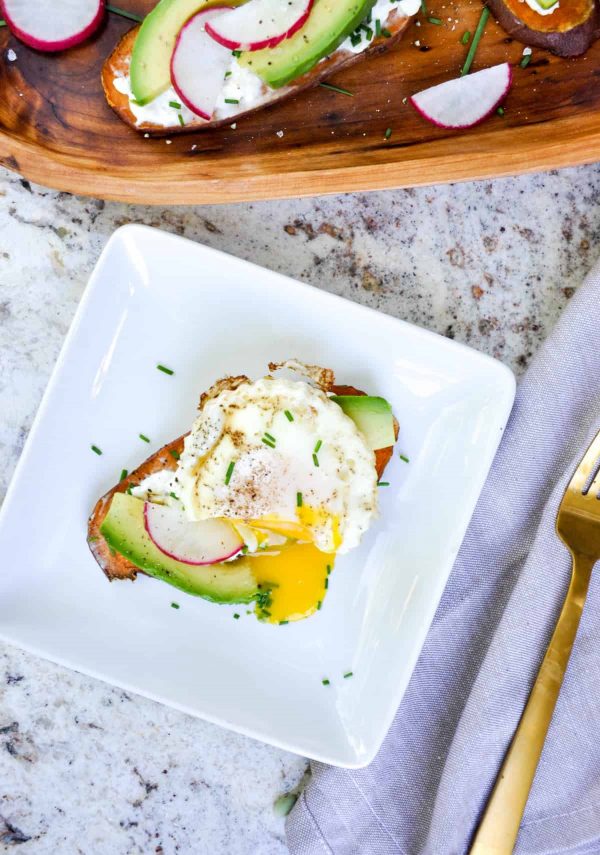 CA GROWN Blog
Discover. Learn. Connect.
Sweetpotato Toast Topped with Avocado & Egg
May 17, 2017
Eat the Season!
Sign Up For Weekly Recipes
« Back to Recipes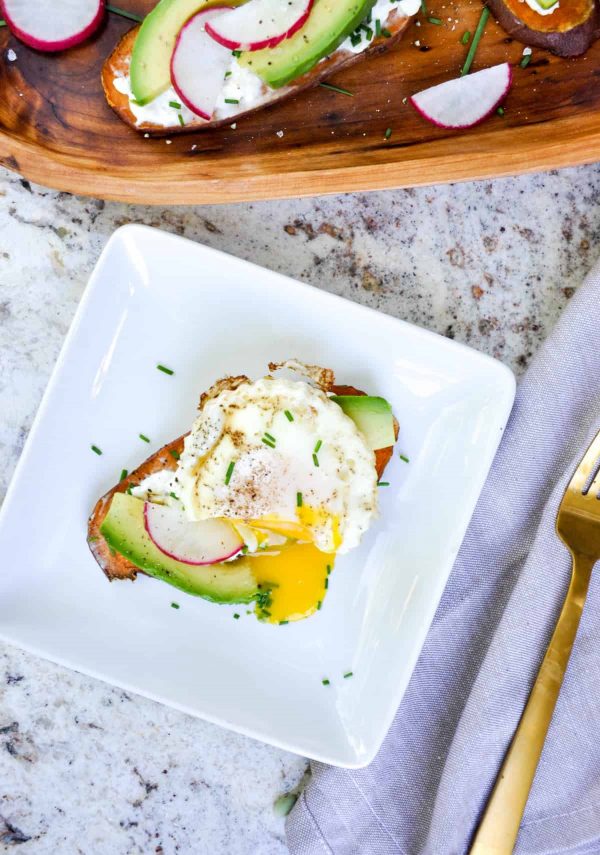 Sweetpotato Toast Topped with Avocado & Egg
Sometimes I can't make up my mind – am I doing low carb? No carb? Full-on carb?
I guess my diet depends on my mood…
And how the scale is tipping that particular week!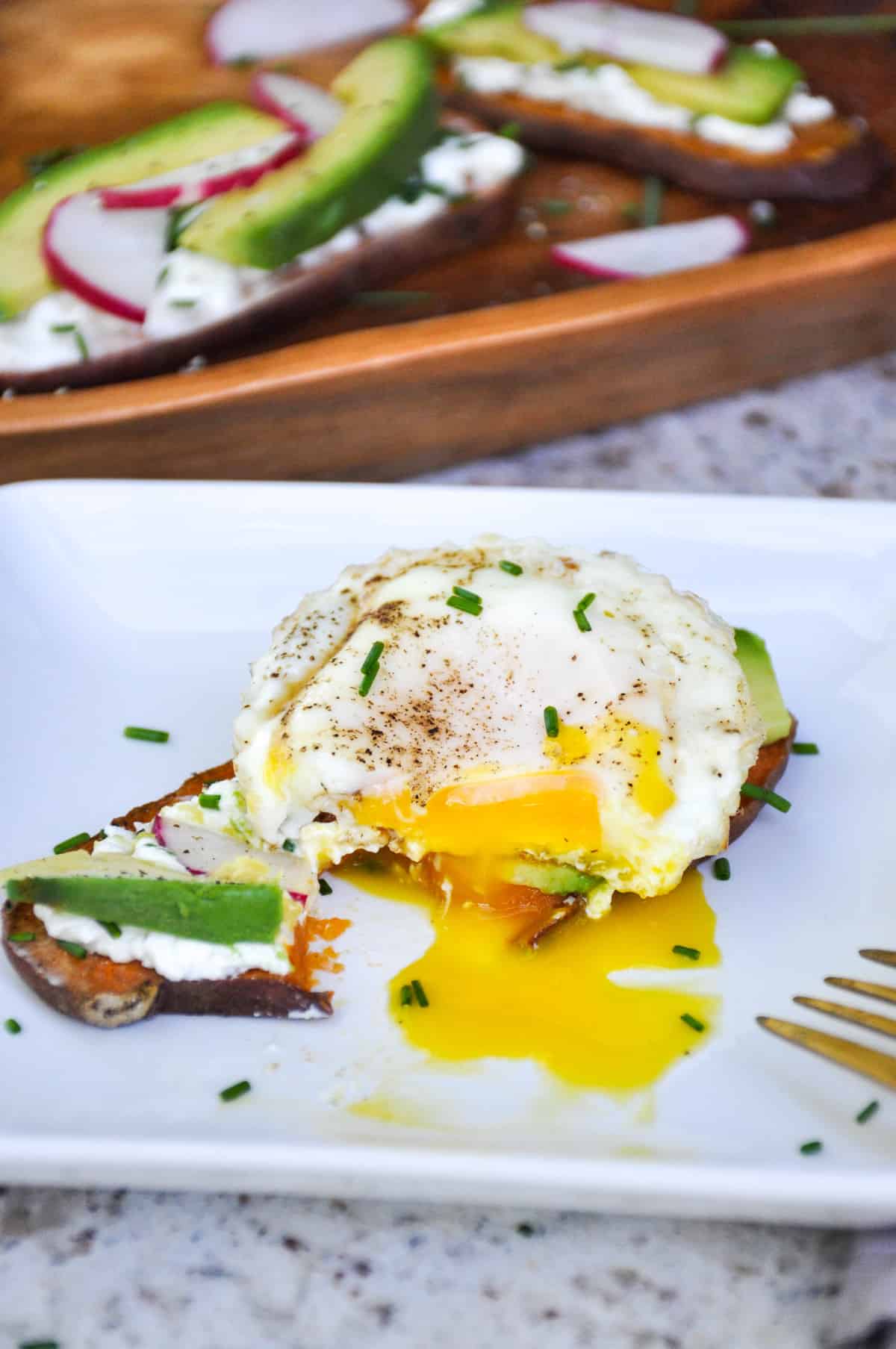 This meal is the perfect combination when my mood is swinging towards the no-carb zone and I'm in the mood for a hearty breakfast. Instead of a piece of toast for the base, I use thin sliced sweetpotatoes!
The trick is to slice them all at the same time and keep them in the fridge so they are ready to go when you need them!
I baked mine in the oven, but you can easily toast them up in a regular toaster (I've had it both ways). The toppings are what allow you to have a little bit of fun and creativity.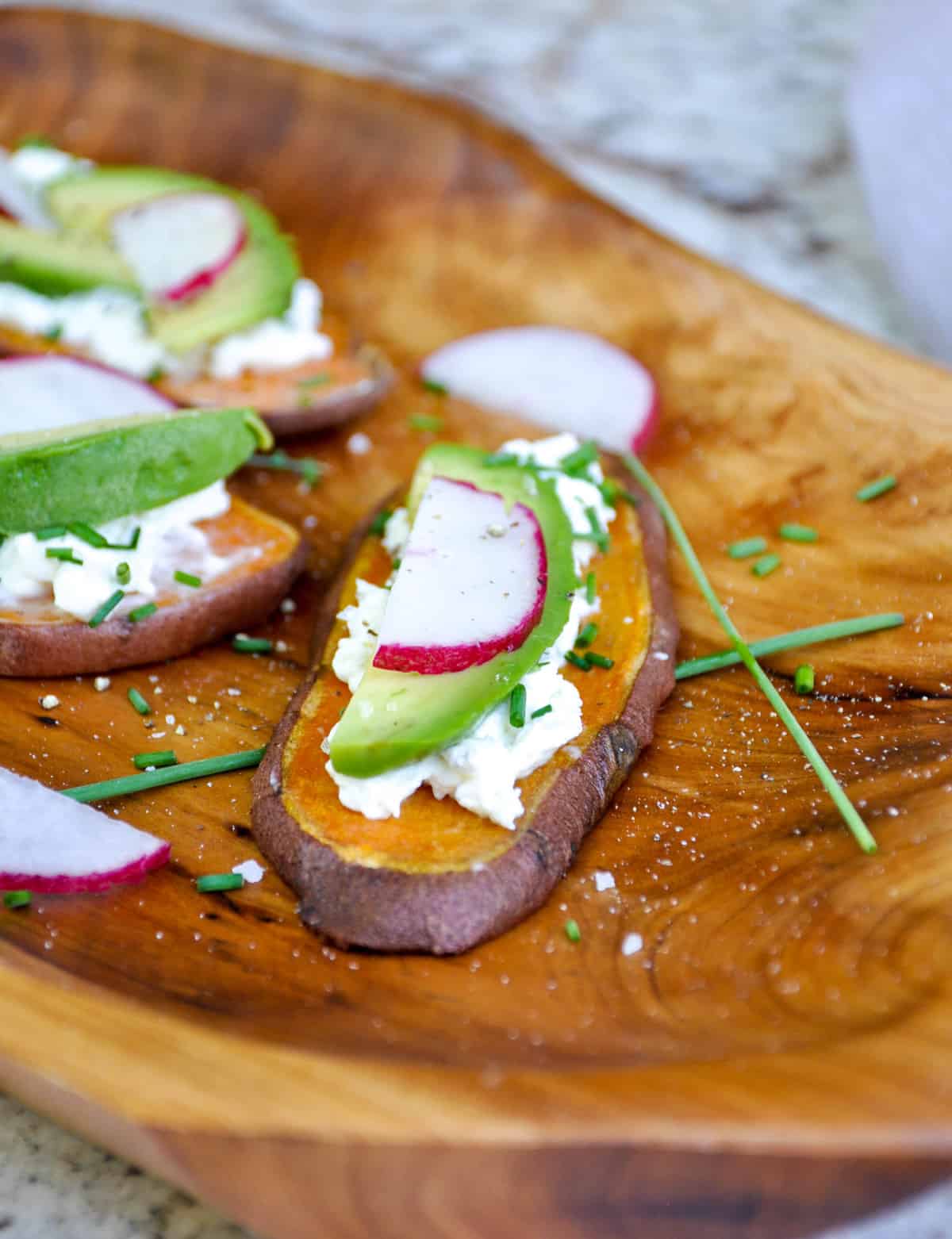 I topped mine with a layer of chive sprinkled cream cheese, sliced avocado, and crunchy radish!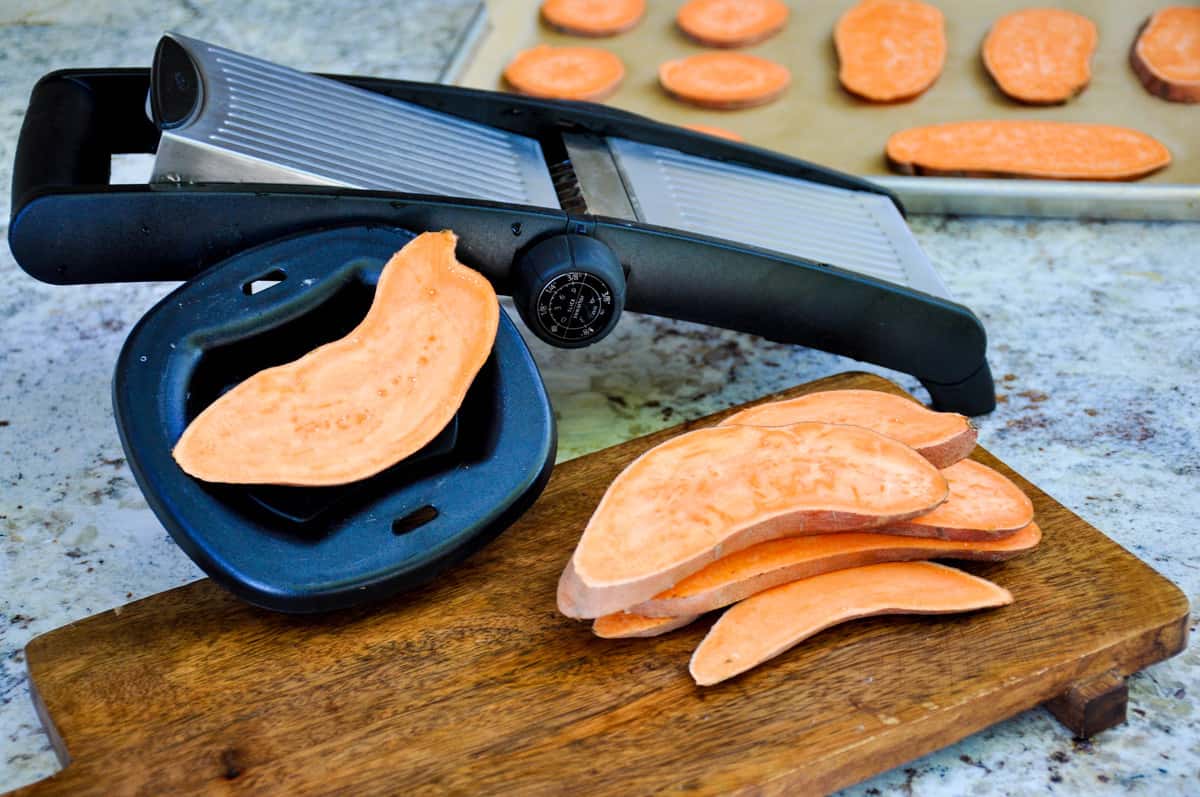 I used a mandolin to slice the sweetpotato into consistent 1/4″ slices (perfect size for toasting).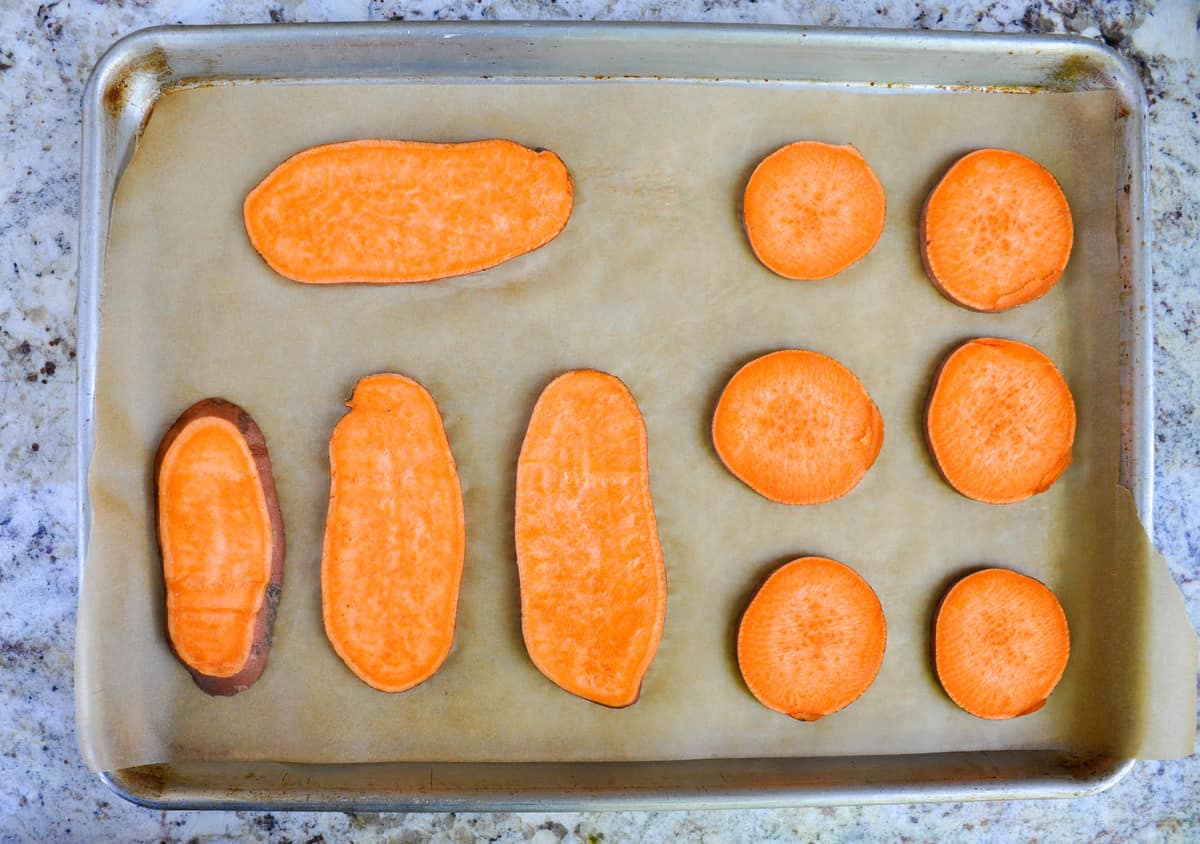 Layer as many slices as you'd like on a parchment-lined baking sheet.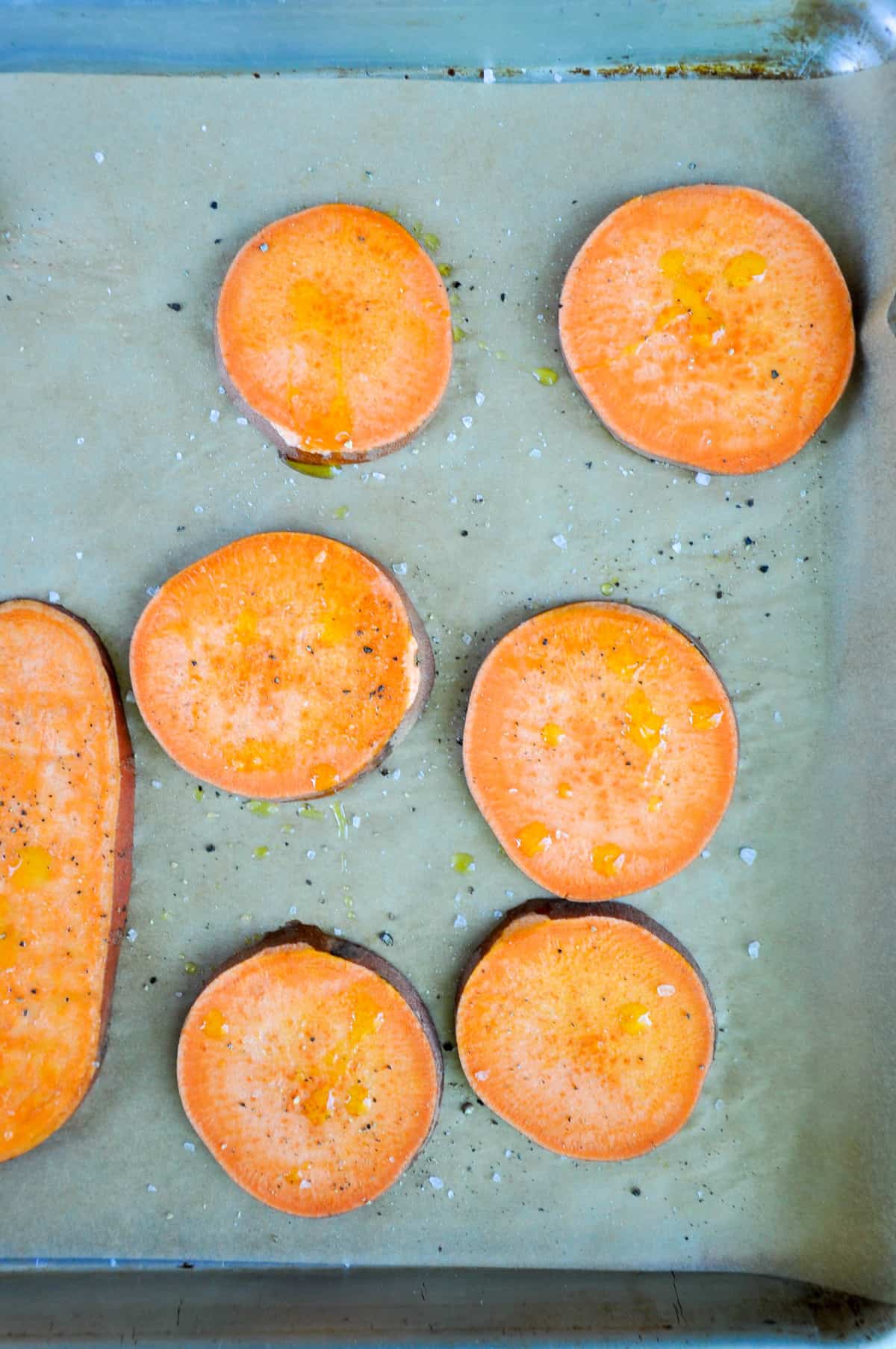 Drizzle with California olive oil and dust with salt and pepper.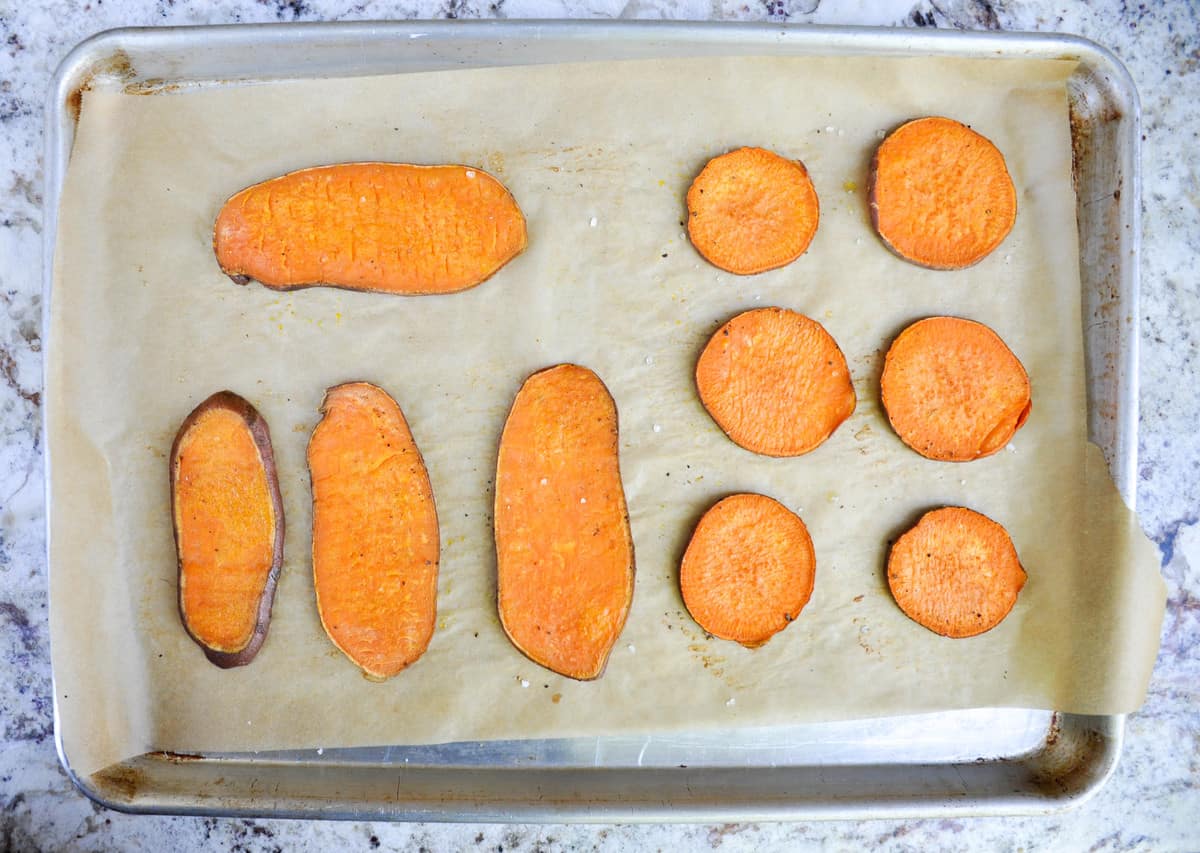 Bake at 450 degrees for about 20 minutes, flipping halfway through.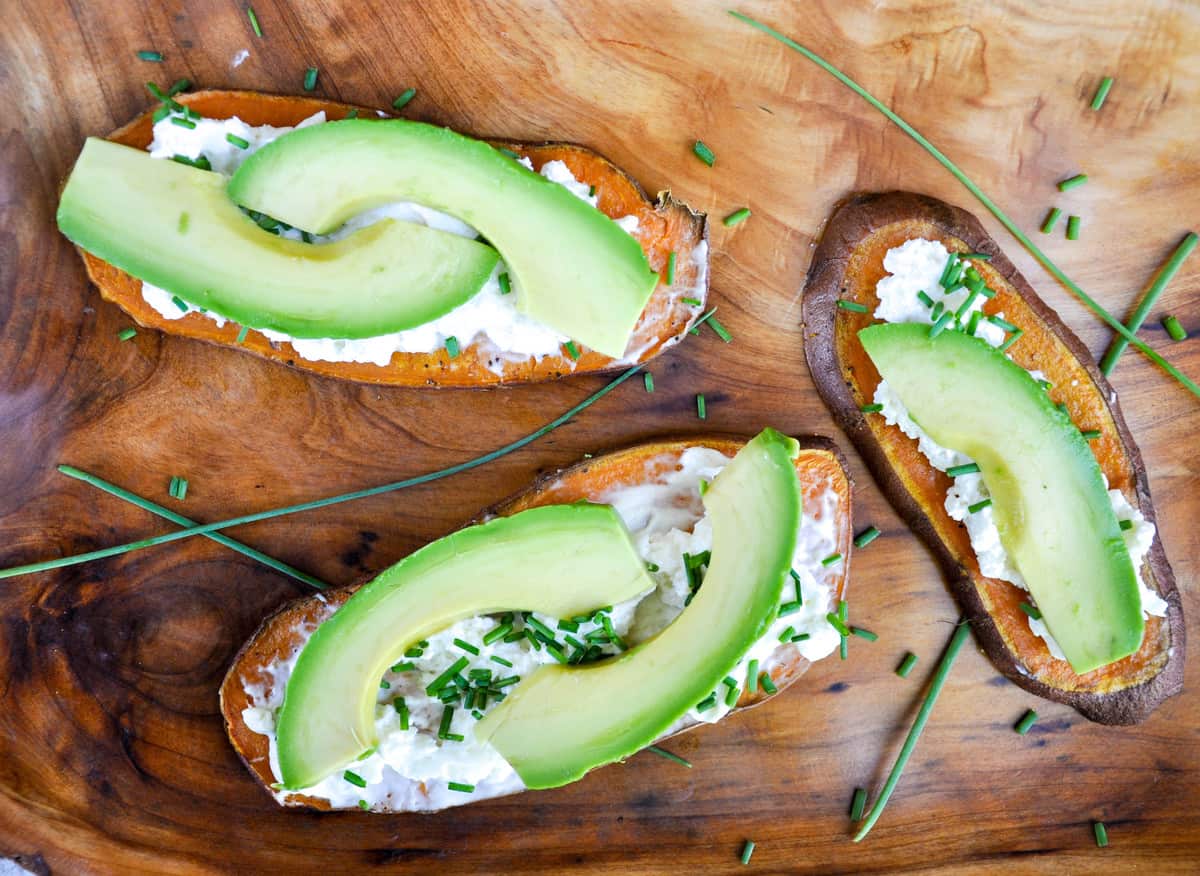 Allow to cool for a few minutes and add your toppings. The cream cheese I use is pre-whipped and super easy to spread. I added 2 slices of avocado…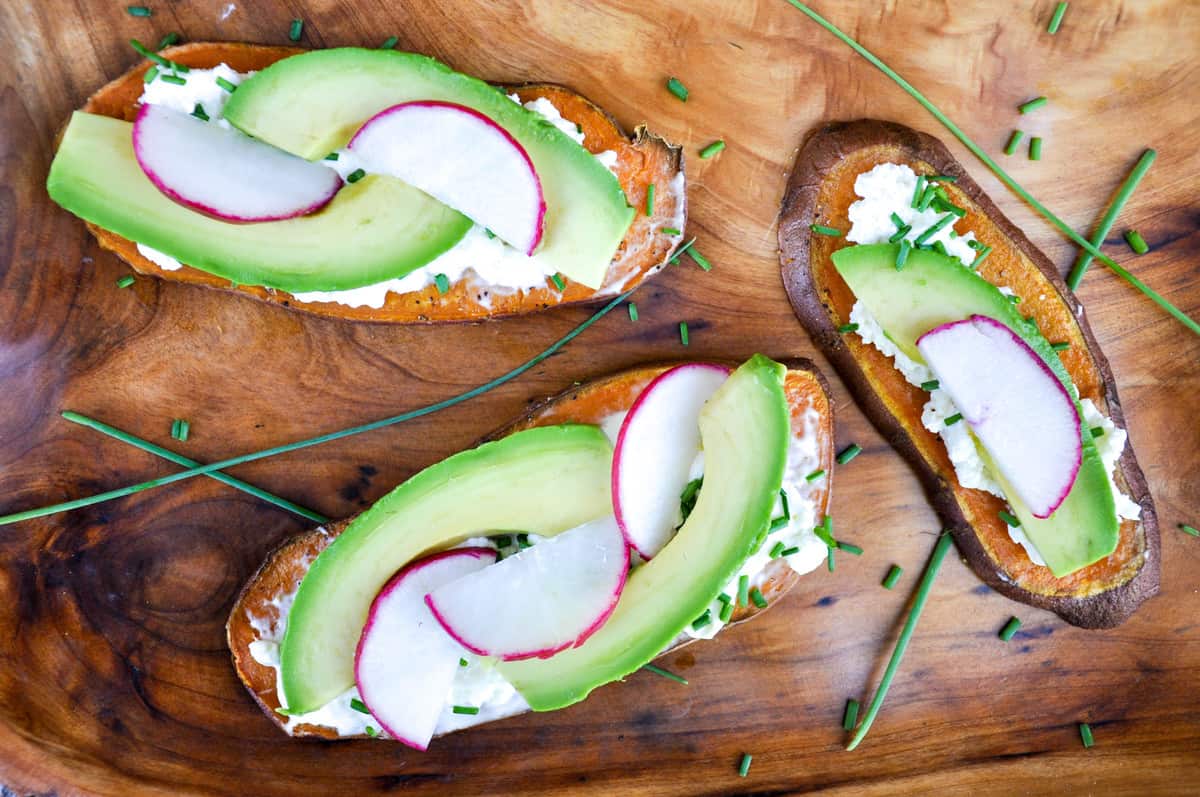 And a few slices of radish…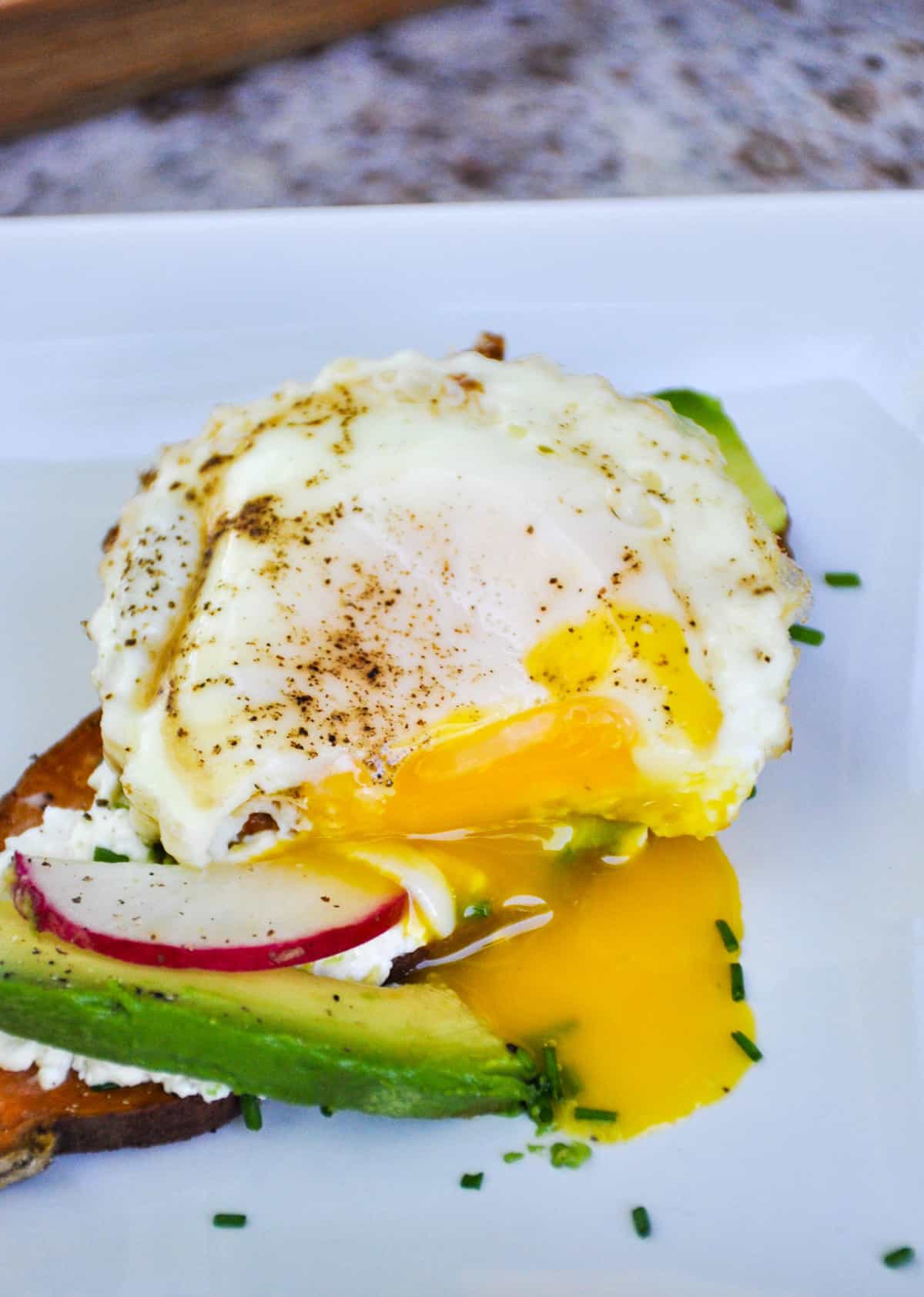 And last but certainly not least, topped with a fried egg.
A fried egg makes everything better, does it not?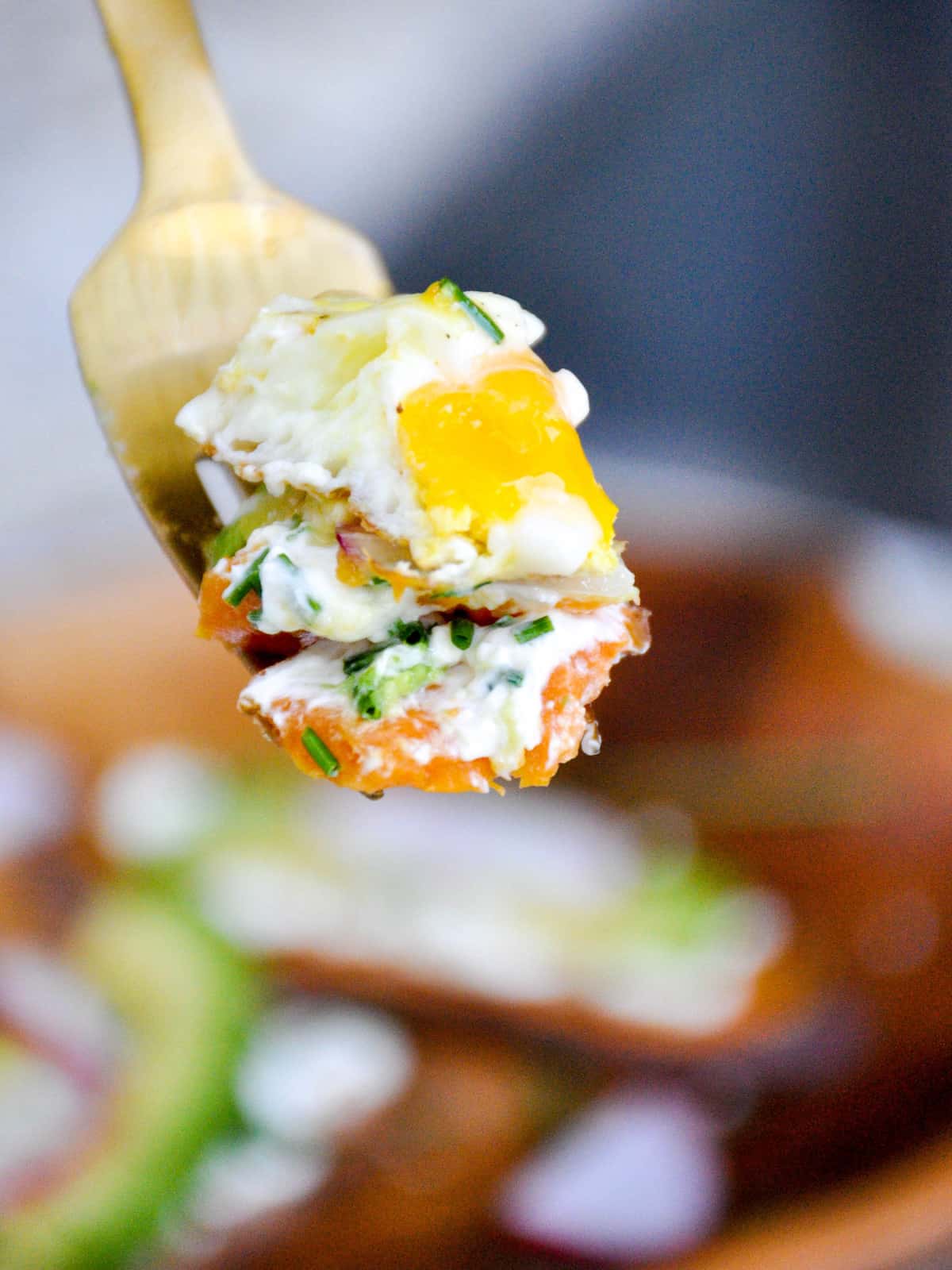 Dig in and enjoy!
Sweetpotato Toast Topped with Avocado & Egg
Ingredients
1 sweetpotato, sliced 1/4" thick (about 4 slices)
1 avocado, sliced
1 radish, sliced
6 oz. whipped cream cheese
6 eggs (one per toast)
Chives
California olive oil
Salt and pepper
Instructions
Preheat oven to 450 degrees.

Place sweetpotato slices on a parchment lined baking sheet and lightly coat each side with olive oil and sprinkle with salt and pepper.

Bake for 20 minutes, flipping toasts halfway through for even baking.

Cool slightly and top with cream cheese, avocado, and radish.

Using a sauté pan, add a little butter to the pan and allow to get hot. Add the gg and allow to cook for about 30 seconds. Reduce heat and cover pan for 3.5 to 4 minutes. Uncover.

Top the toasts with the fried egg and serve. Garnish with additional chopped chives.
If you love sweetpotatoes, you should try this recipe too!