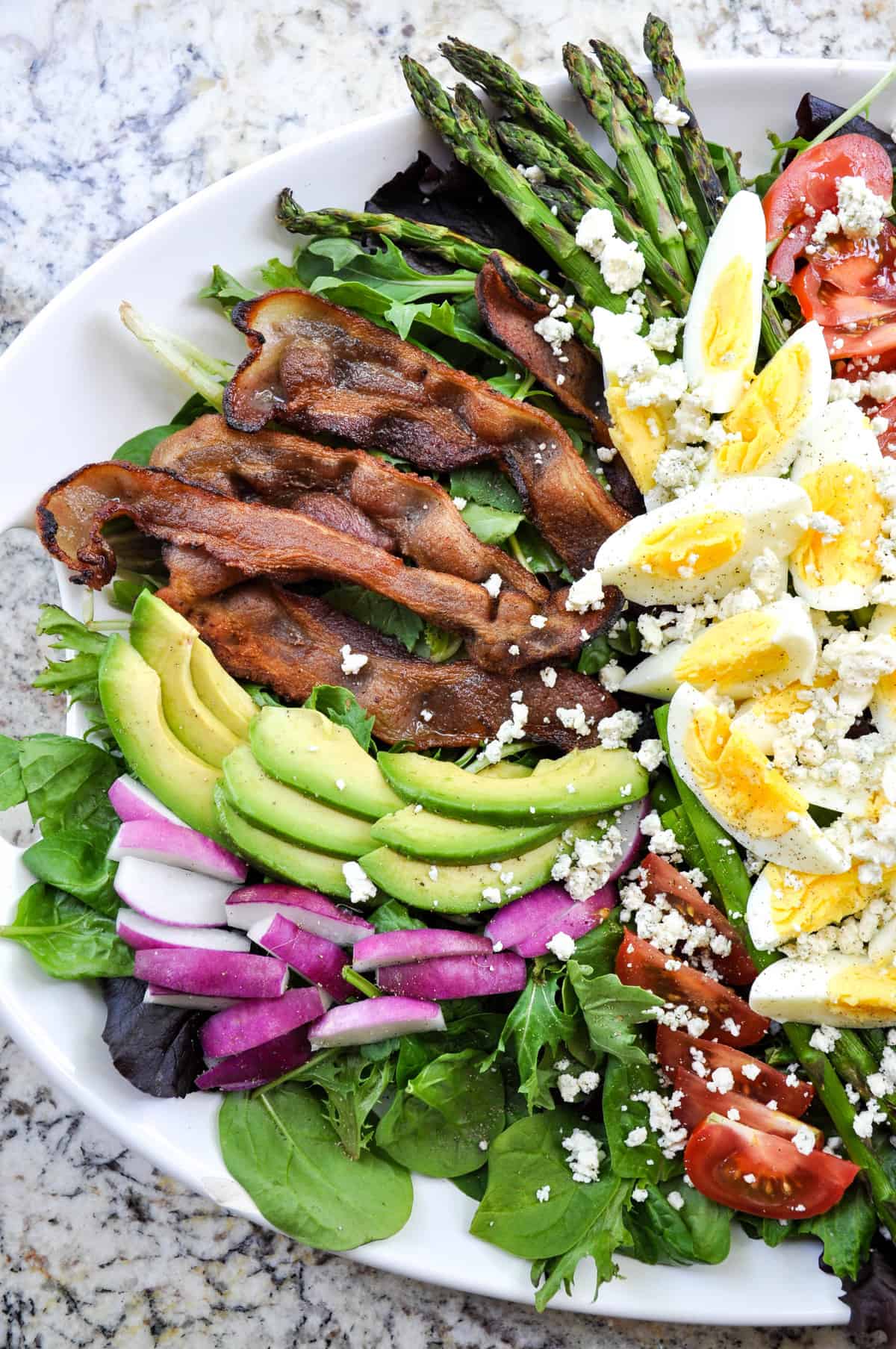 CA GROWN Blog
Discover. Learn. Connect.
California Goddess Cobb Salad
May 10, 2017
Eat the Season!
Sign Up For Weekly Recipes
« Back to Recipes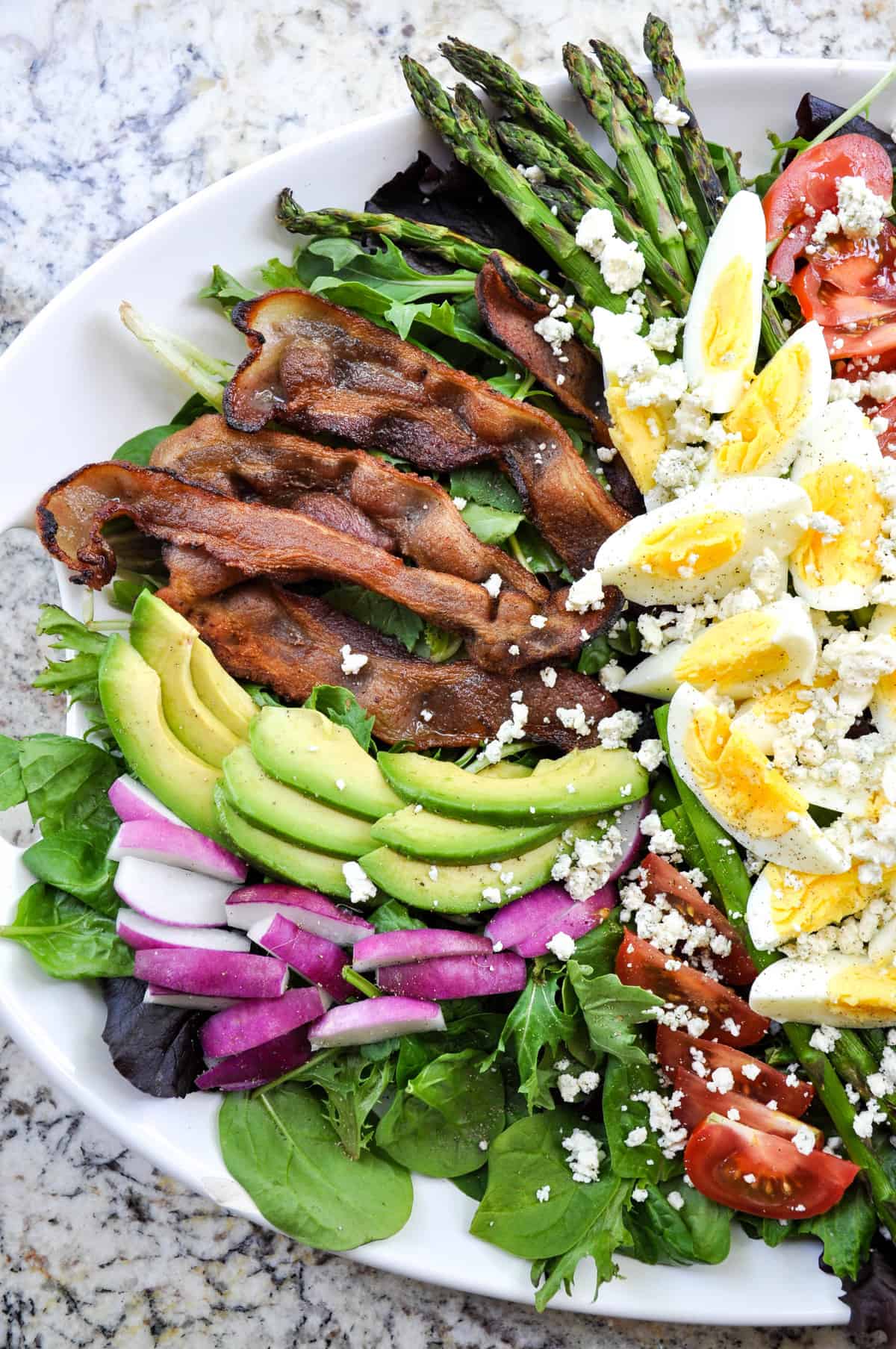 California Goddess Cobb Salad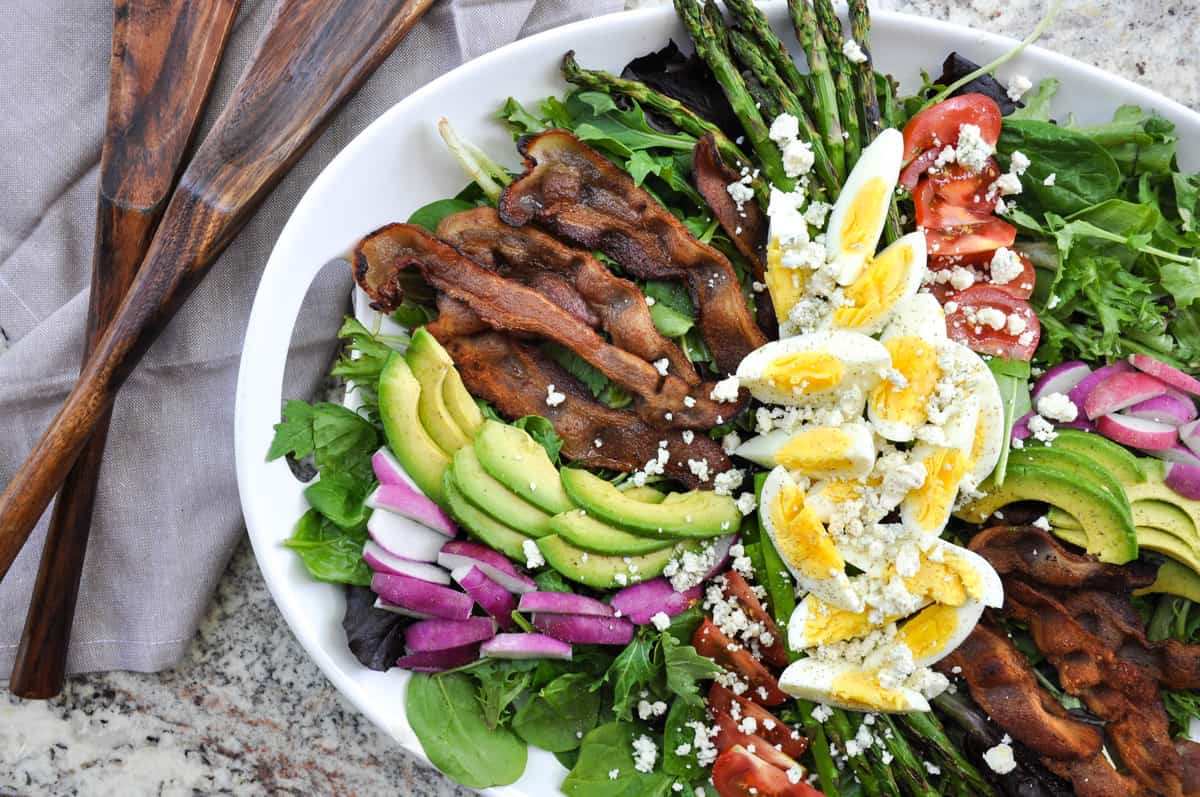 I'll eat anything with the name "goddess" in it.
It just makes me feel special and like the universe knows what to feed me… Totally joking! Although, sometimes it's nice to dream.
It's really like an edible piece of art with it's symmetrically arranged veggies and protein. A masterpiece to behold!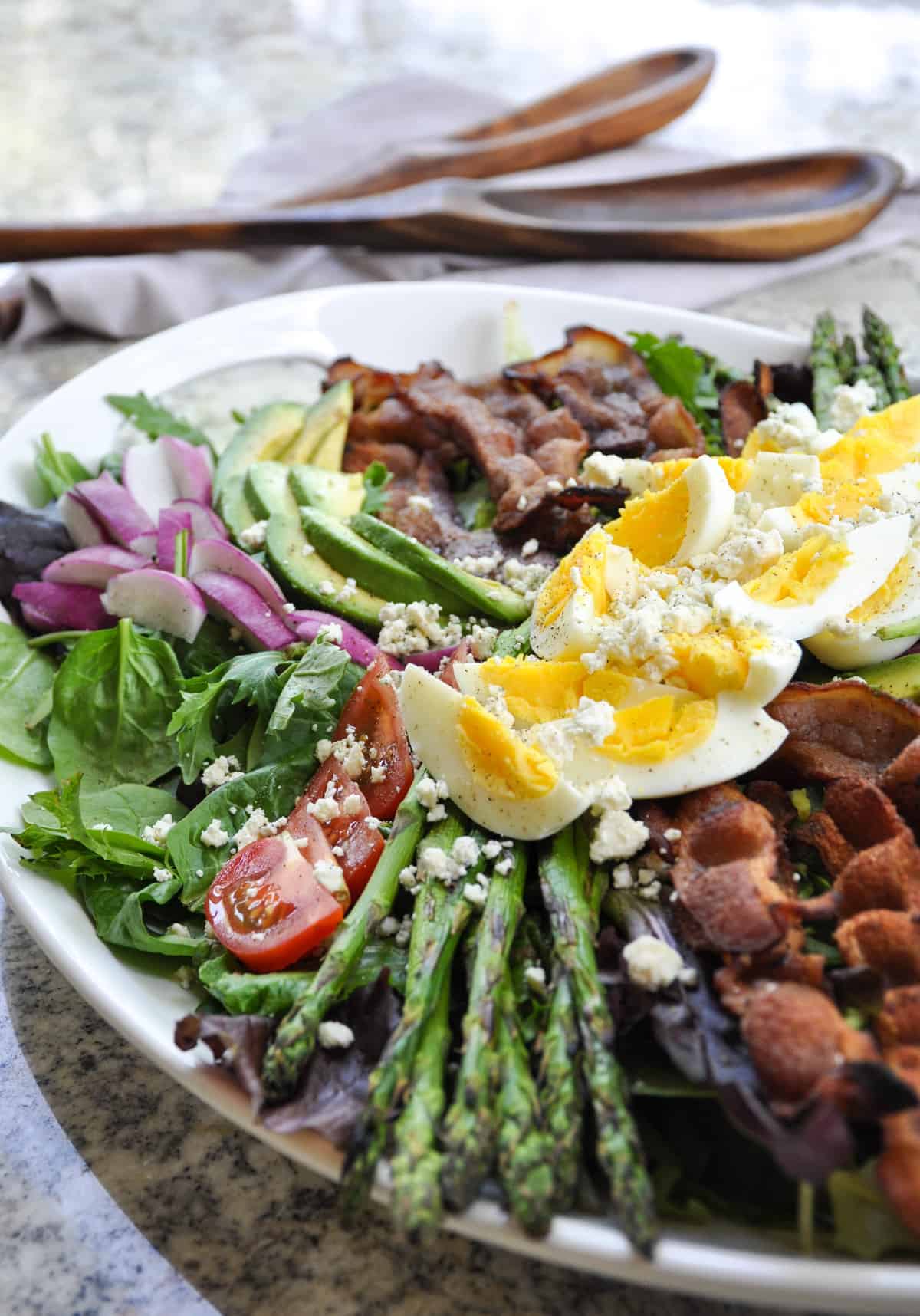 But don't let that scare you off because it's not all that difficult to assemble. No Van Gogh skills needed here!
Just a few preparations before hand, like quick-grilling the asparagus and frying up the bacon. But, it's totally worth it! I served mine family-style and in larger portions, but feel free to turn this into a chop style salad if that's what suits your fancy. It all tastes the same!
I made my own Goddess Dressing because it's easy and tastes SO fresh… trust me, it's worth the extra five minutes.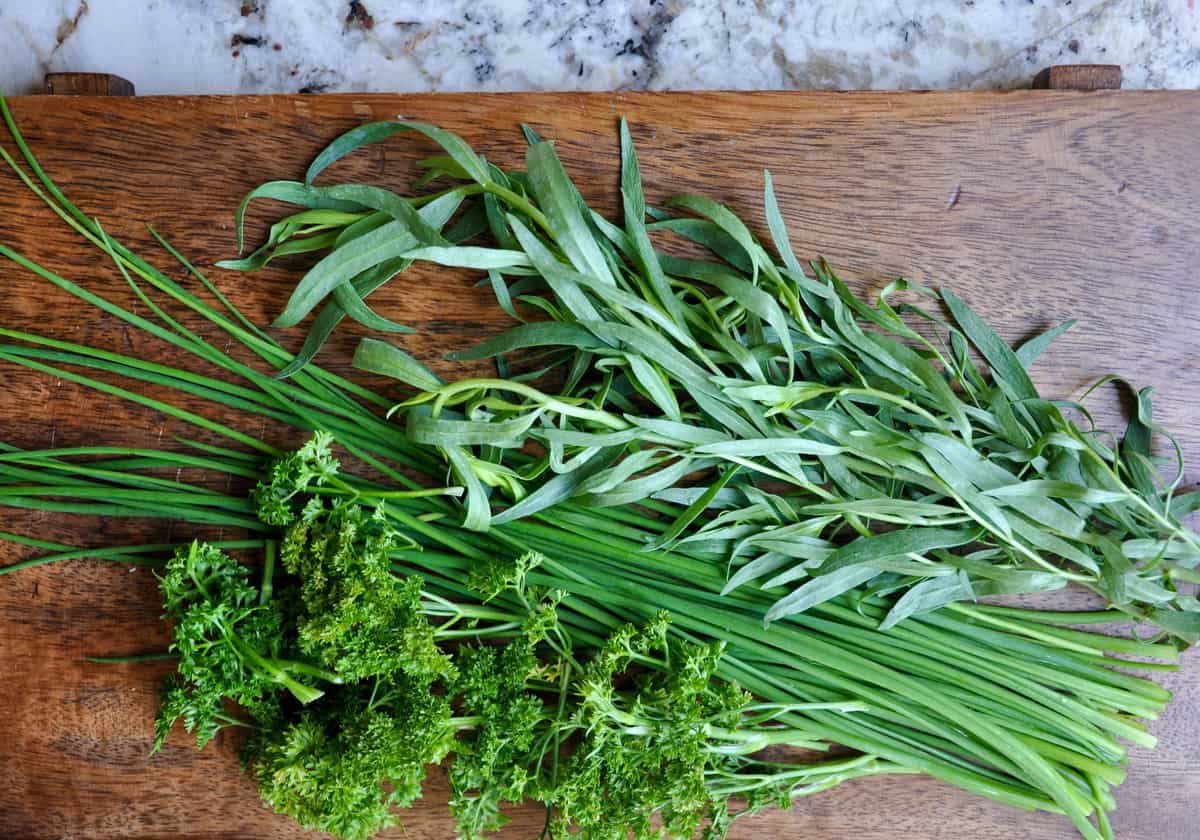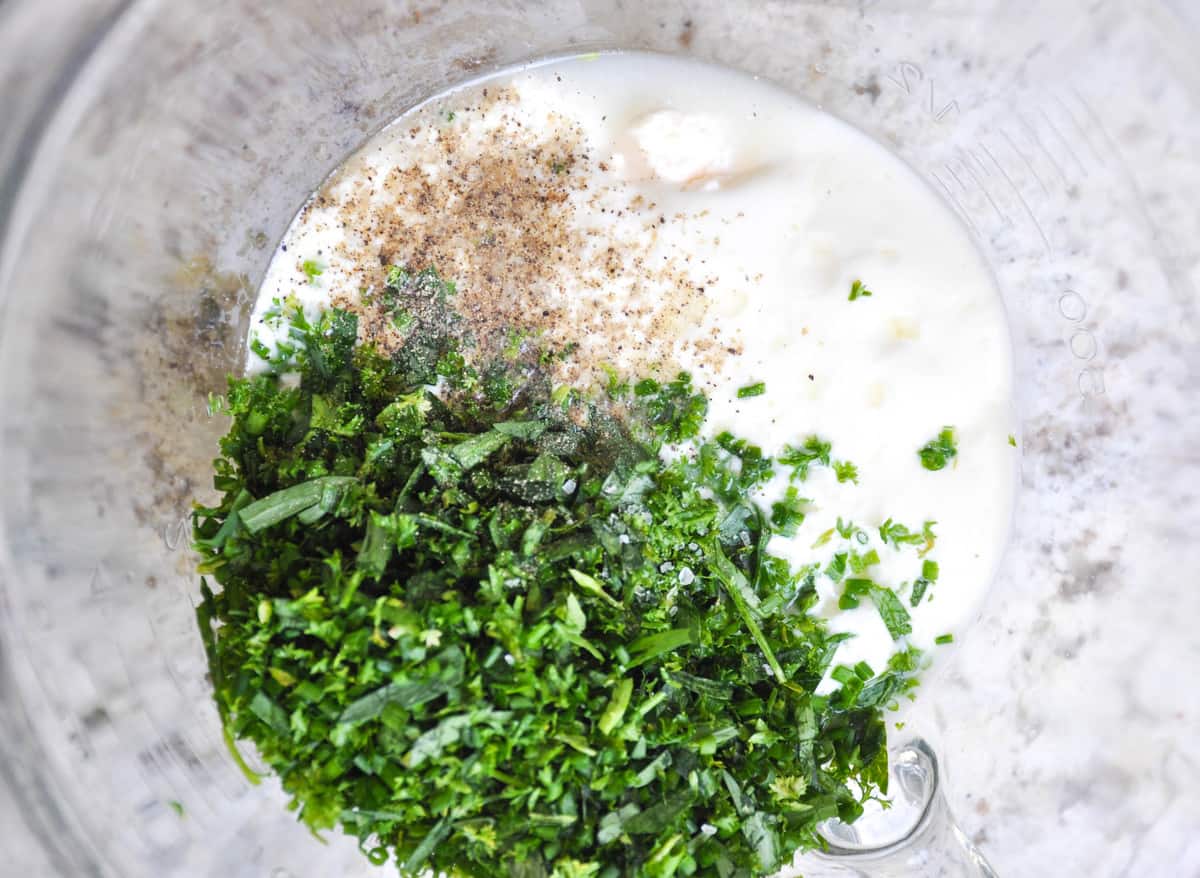 Add all the ingredients in a bowl and vigorously whisk until combined. I used a food processor for mine, but either method works great. You can make this a day ahead of time to allow the flavors to deepen.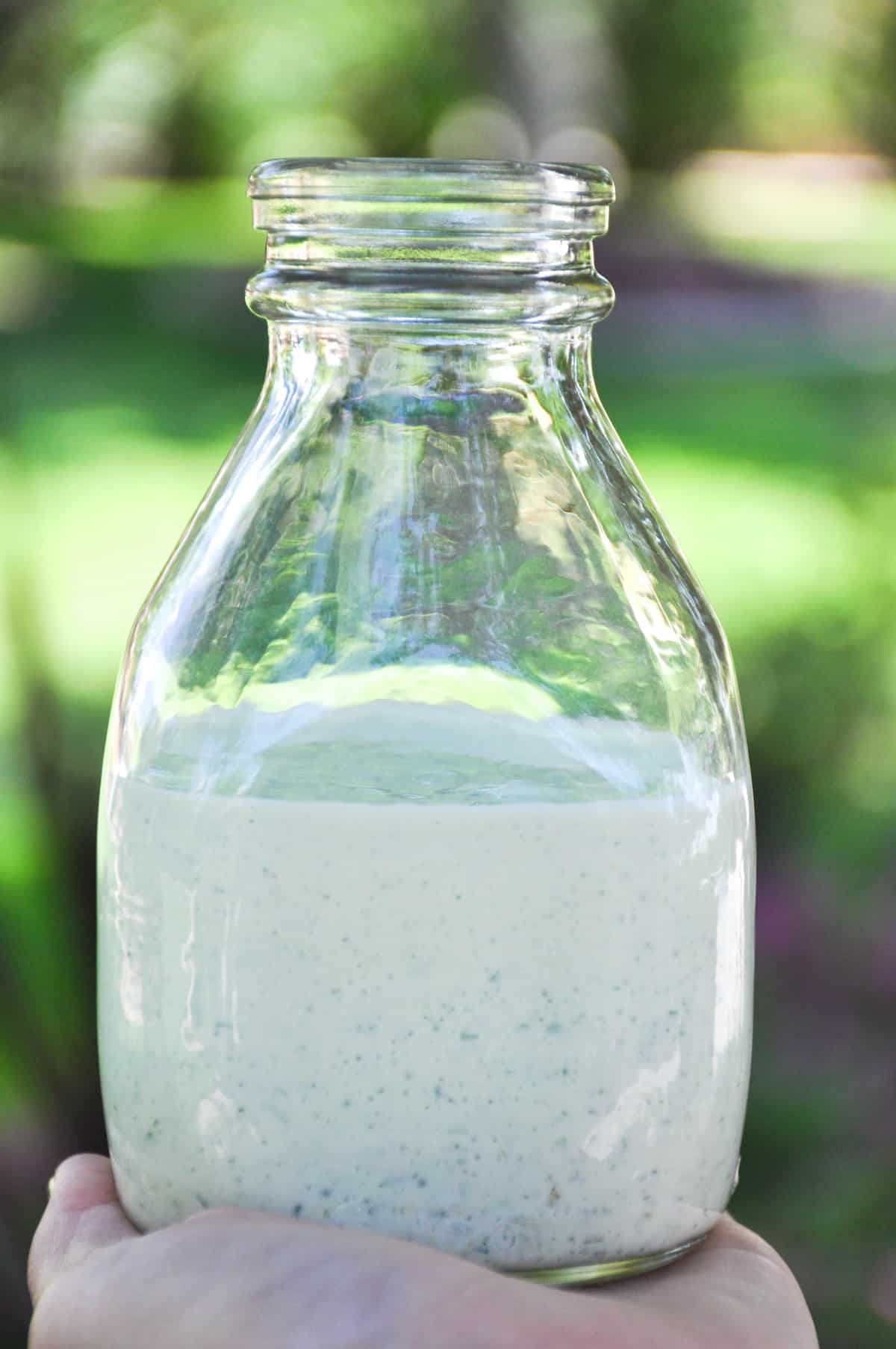 Yum!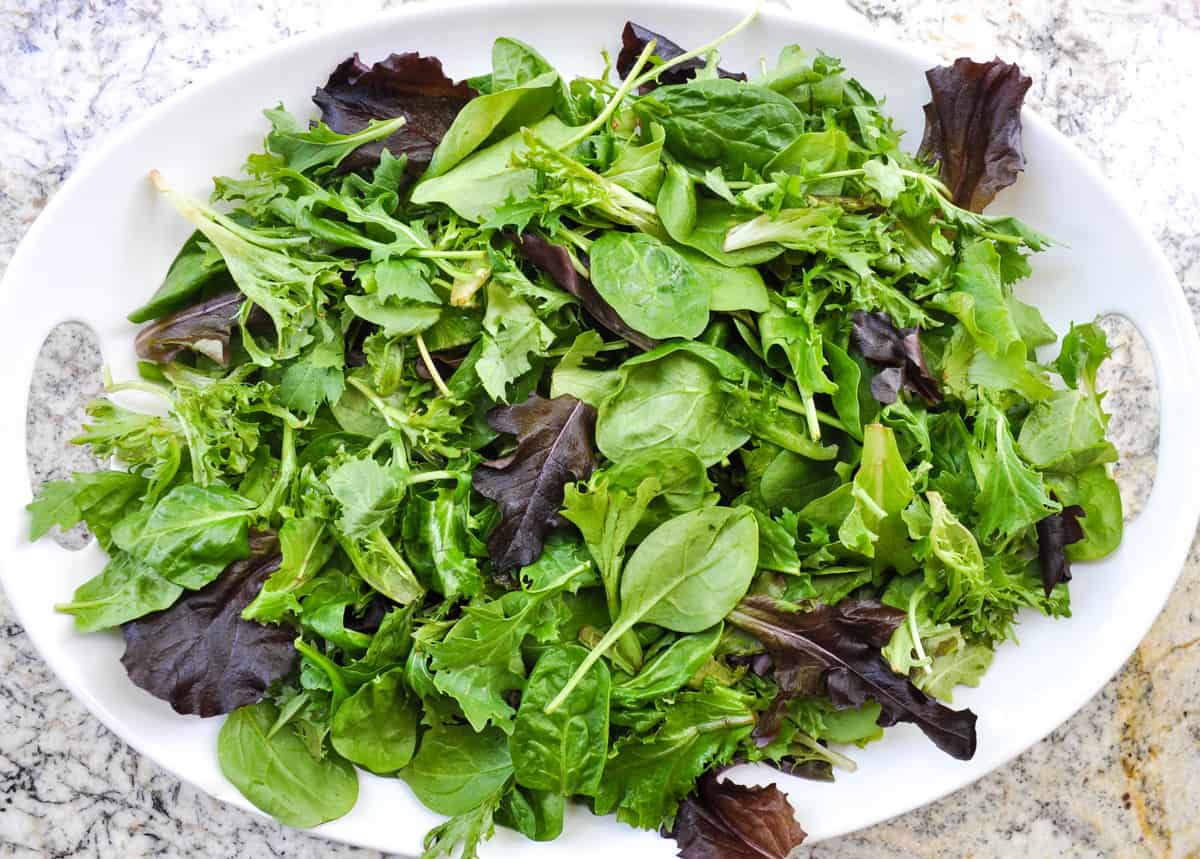 Start with a fresh base of field greens on a large platter. I bought mine at my local Farmer's Market over the weekend!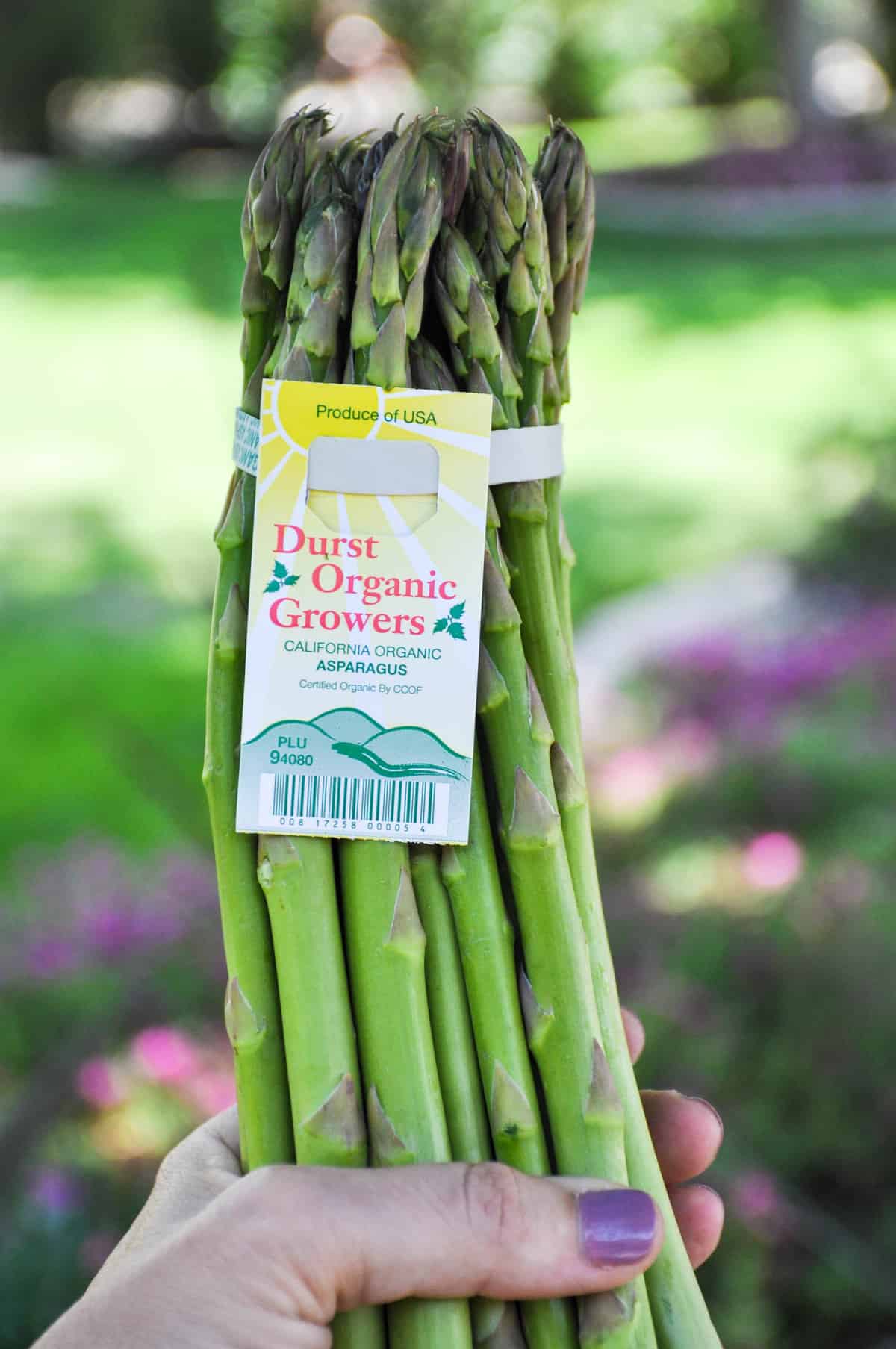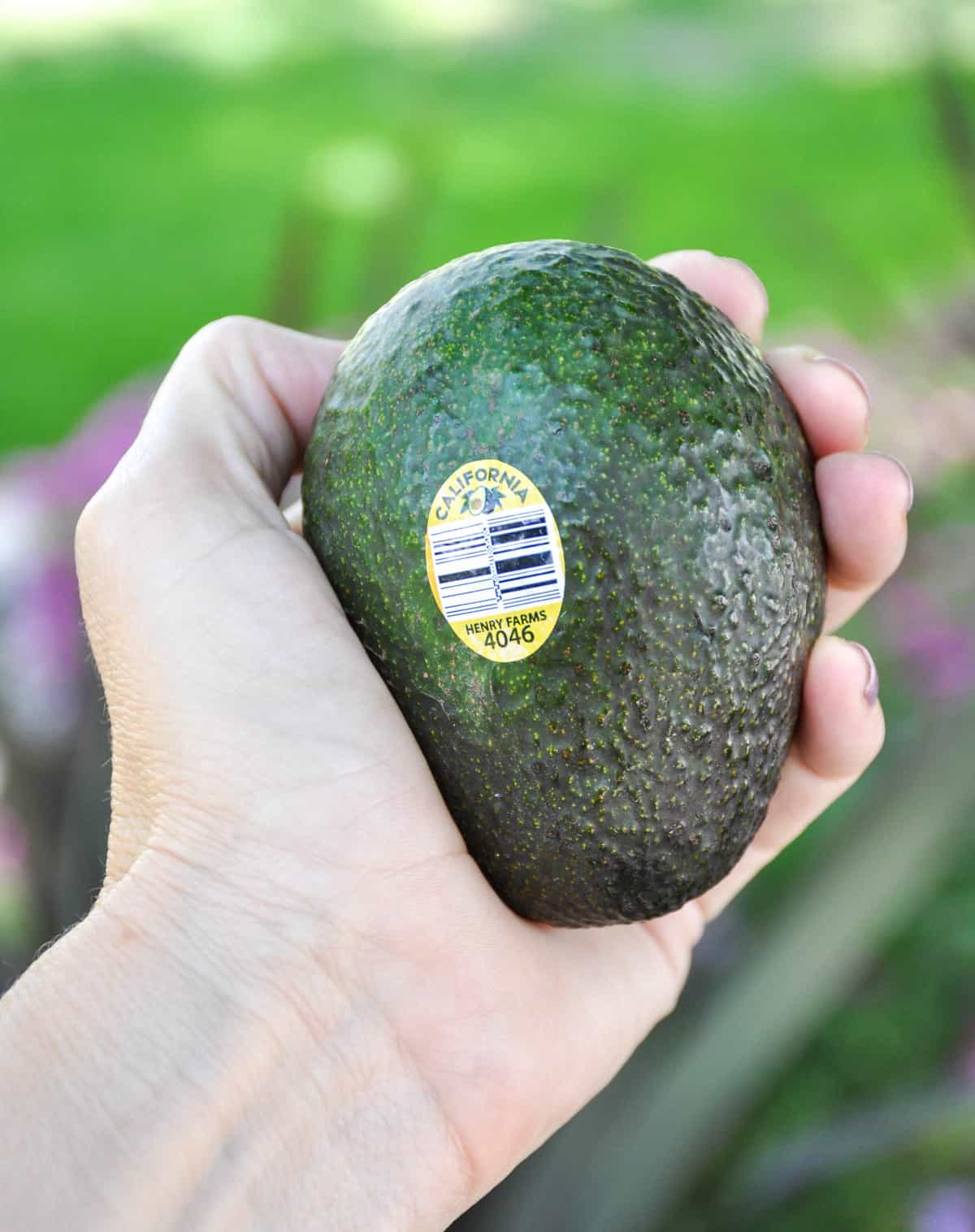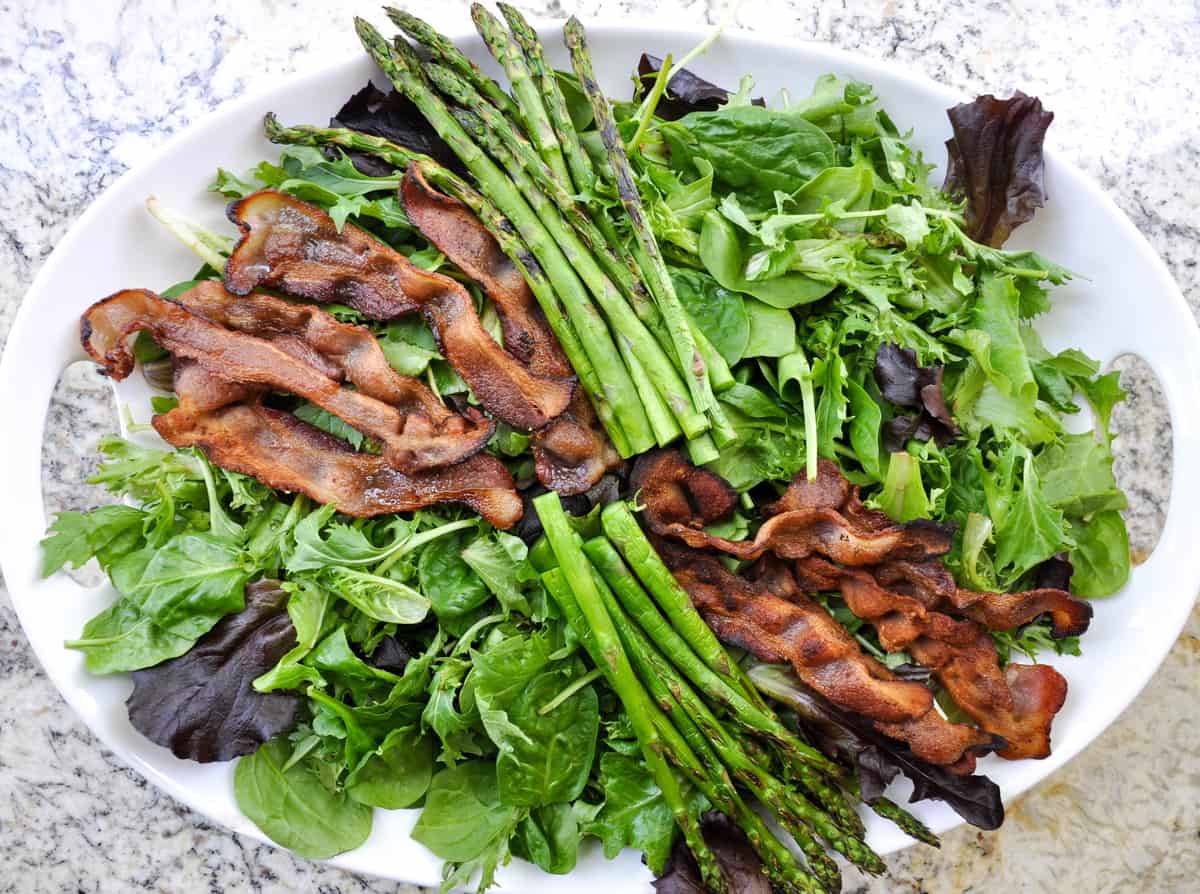 Next, I added a generous portion of crispy bacon and grilled asparagus.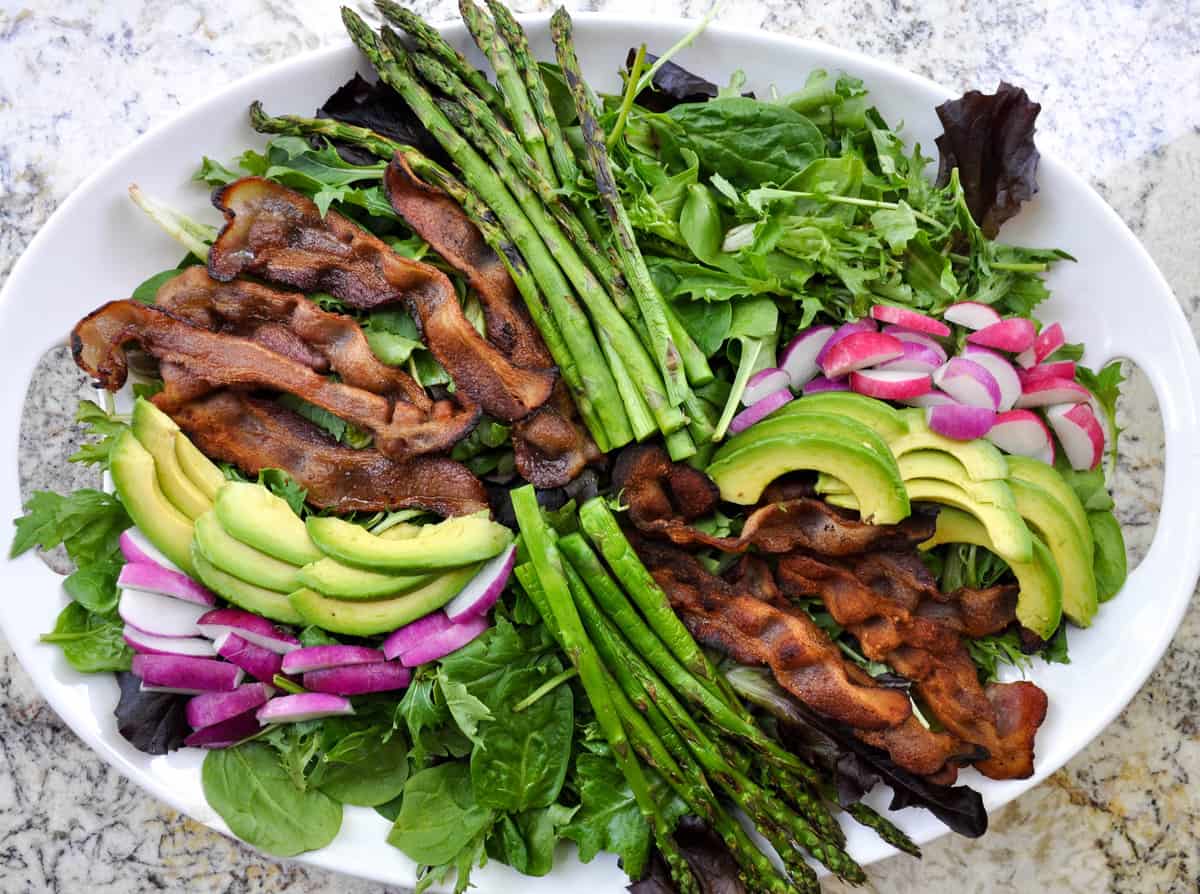 Next came the sliced avocado and chunky chopped radish; don't you love the purple variety?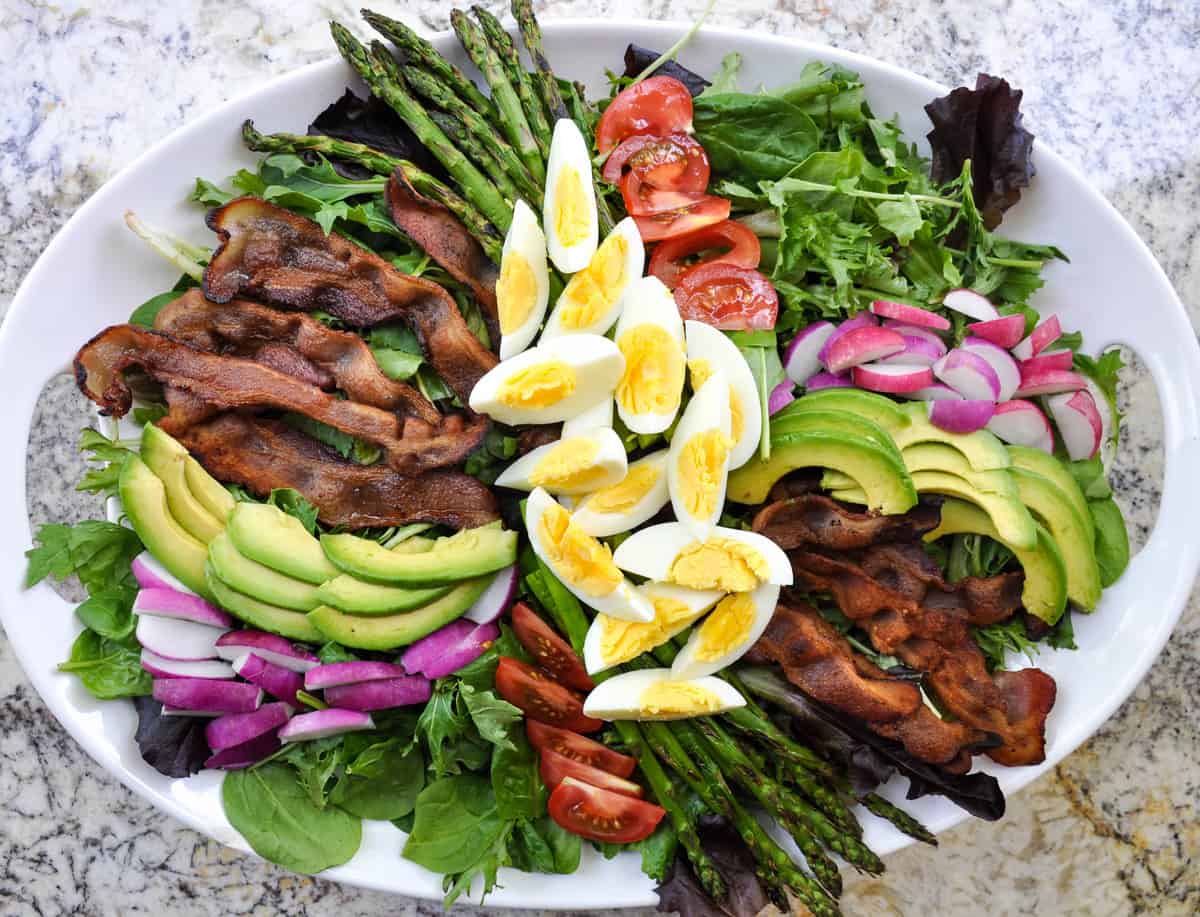 Finally, a layer of hot-house tomatoes and hard-boiled egg wedges are added to the top. I deliberately left a portion of the salad greens exposed for a convenient starting point once you start serving this salad to your guests.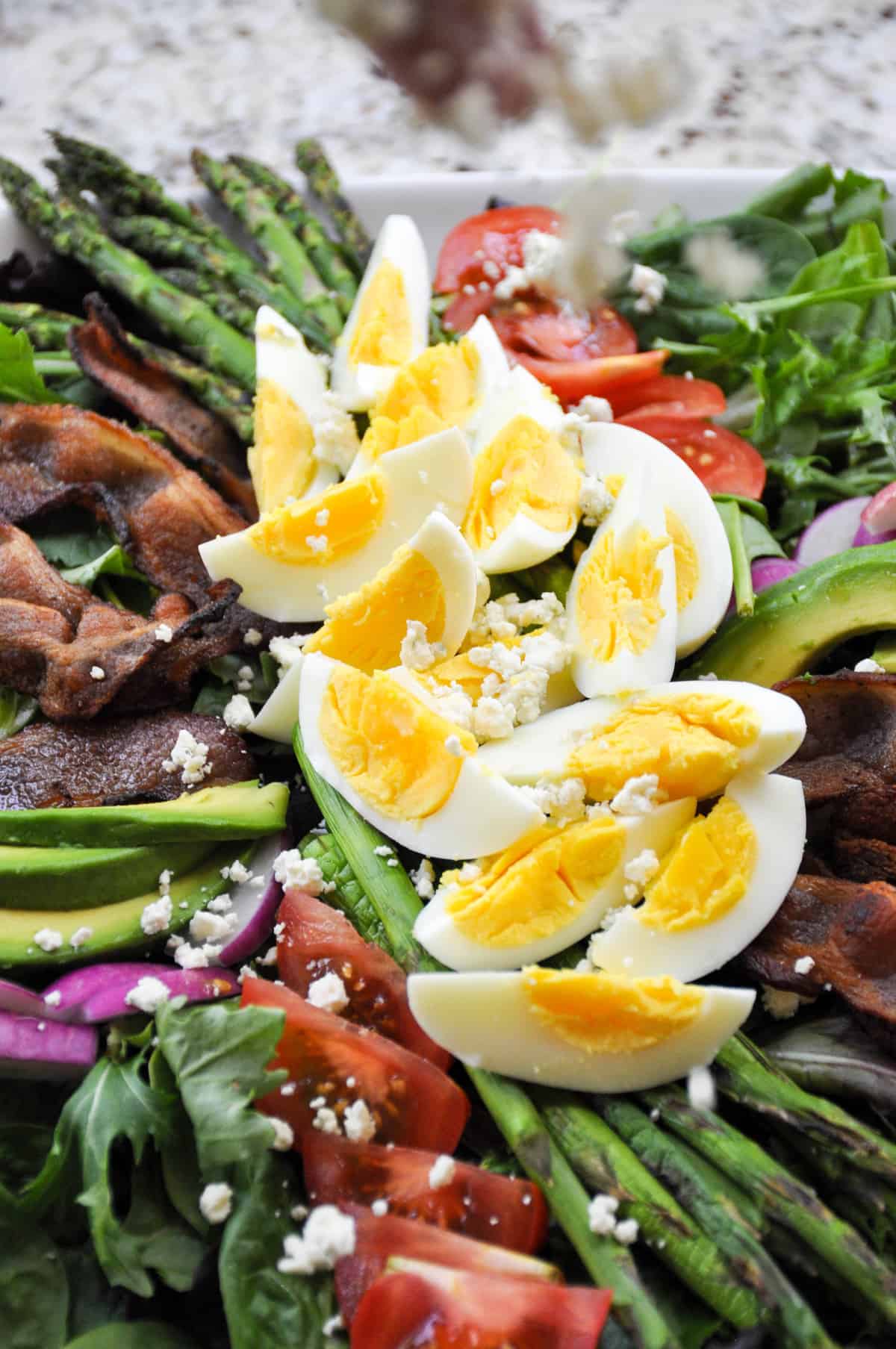 To top it all off, I added a generous sprinkling of fresh blue cheese.
Total YumFest!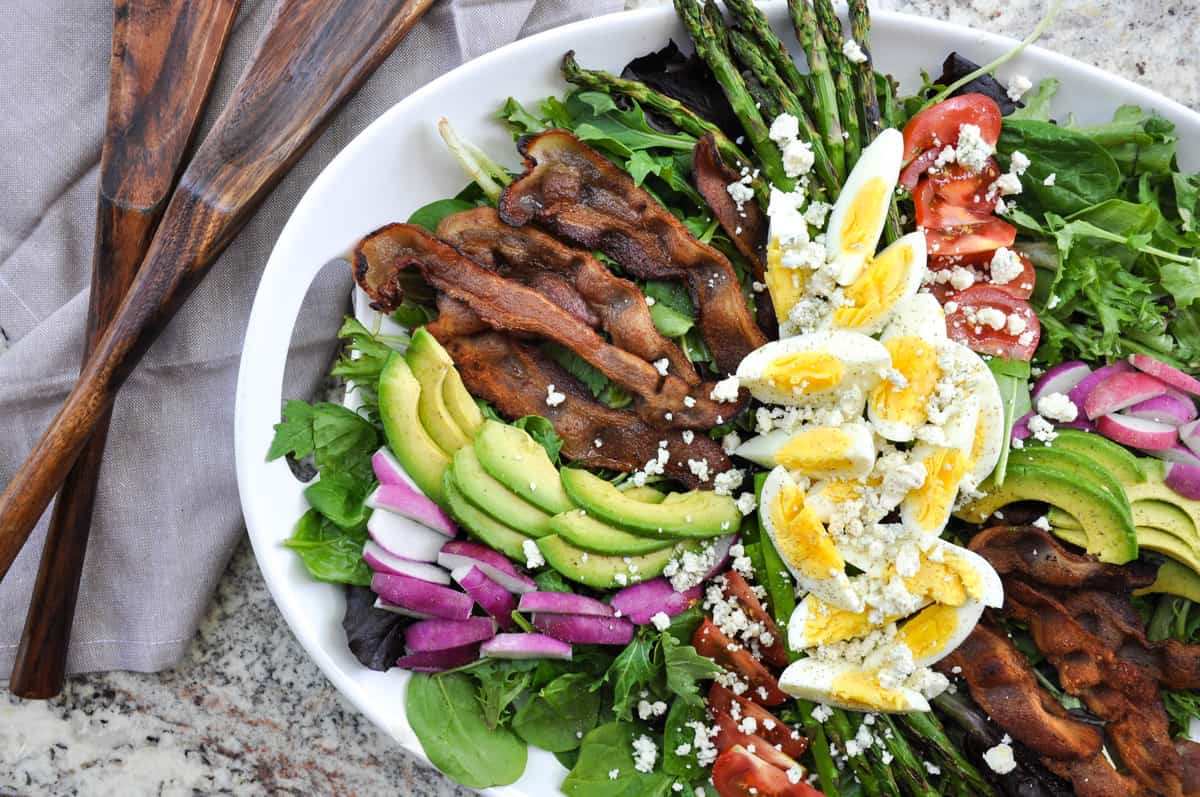 Seriously, I can't even take the beauty.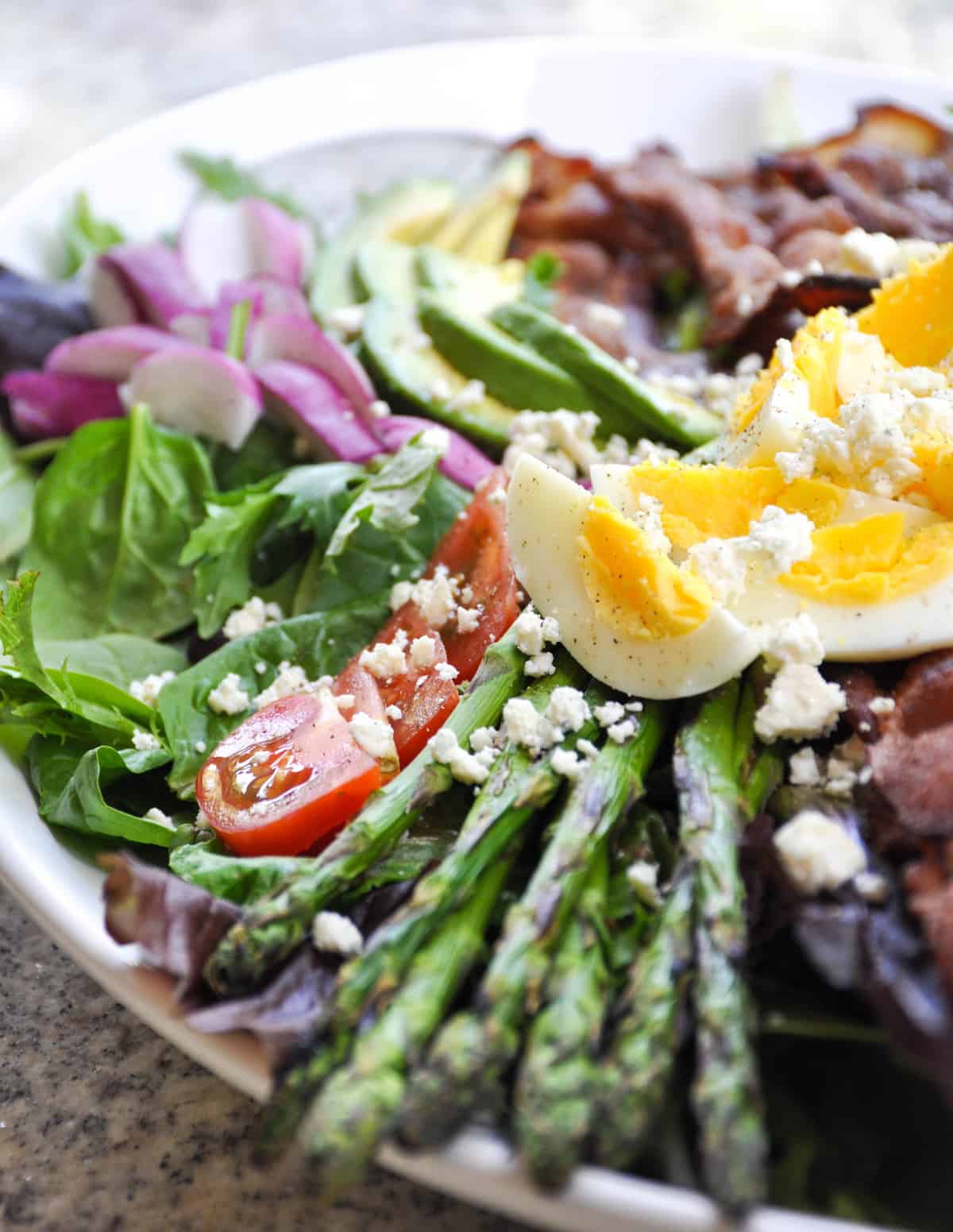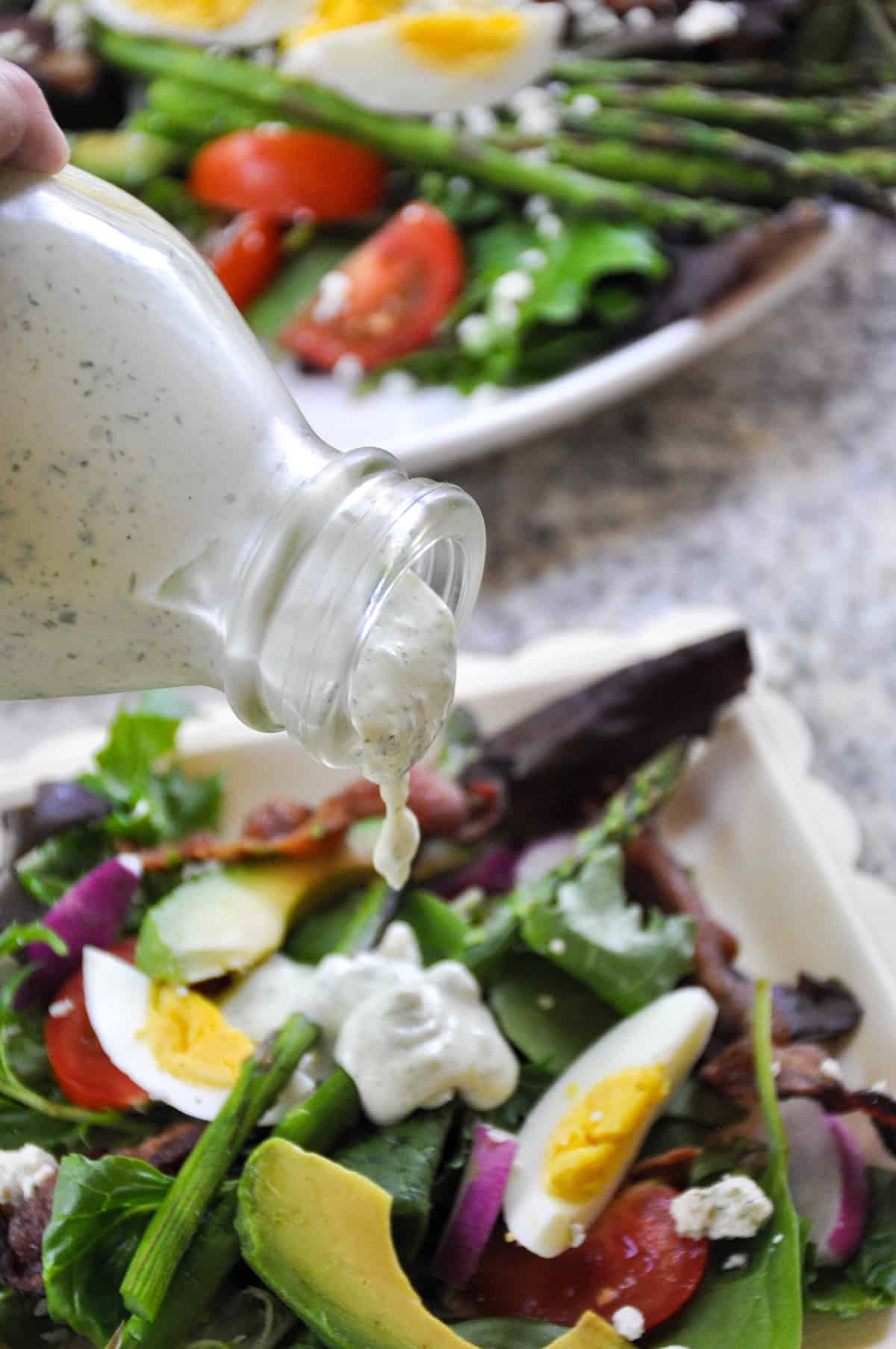 Now all you have to do is serve it and drizzle some goddess dressing over the top!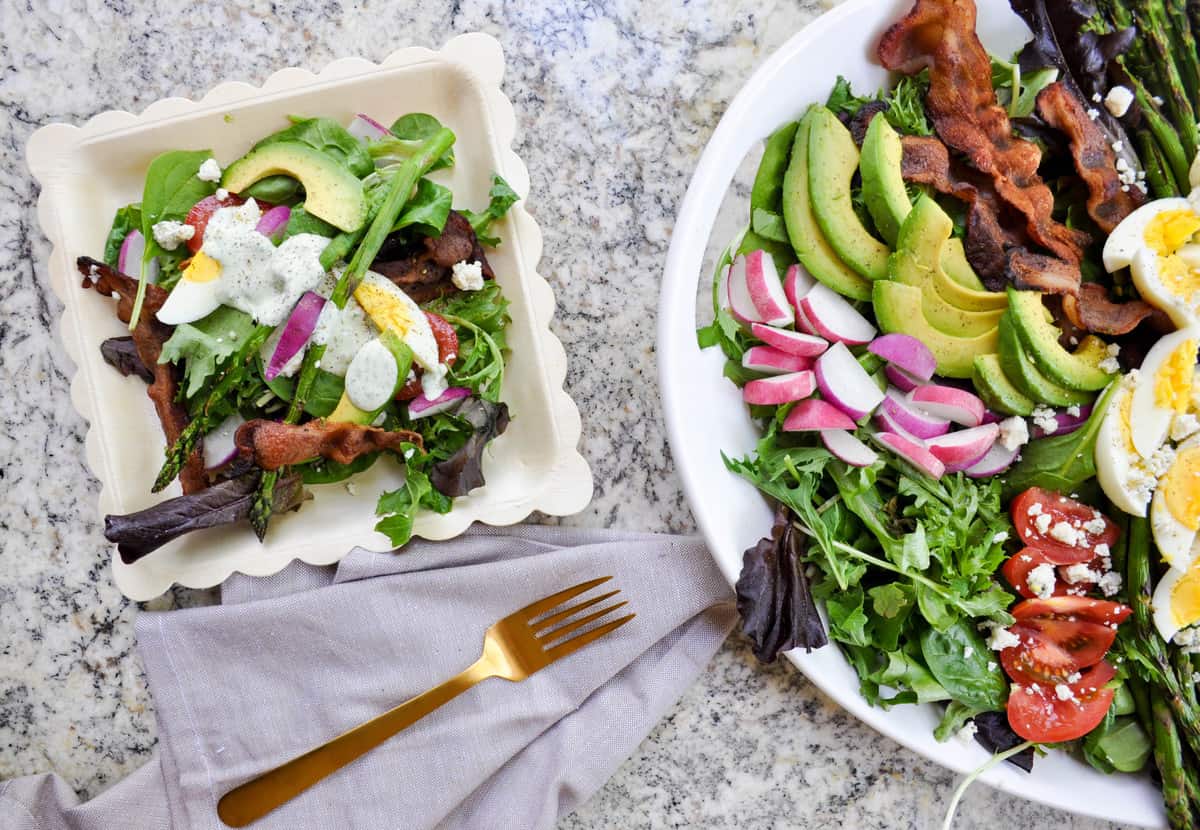 I think it's the perfect salad to serve to all the goddess mamas this weekend for Mother's Day.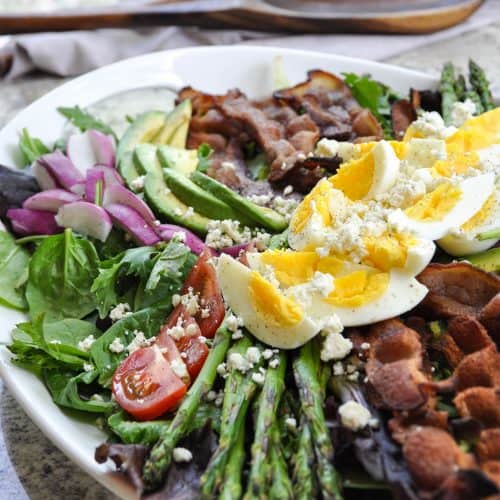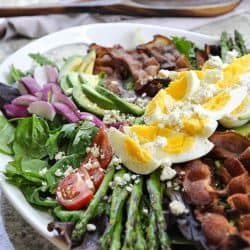 California Goddess Cobb Salad
Ingredients
Dressing
1/4 cup chives, chopped
1/4 cup tarragon, chopped
1/4 cup parsley, chopped
1/2 lemon, juiced
1 T white wine vinegar
1 T anchovy paste
1/2 cup plain yogurt
Salt and pepper, to taste
Salad
Salad greens
1 avocado, sliced
1 lb. bacon, cooked
4 radish, chunky chopped
2 tomatoes, cut into wedges
3 eggs, hard boiled, cut into wedges
6 oz. blue cheese crumbles
1 bunch asparagus, grilled
Instructions
Dressing
Combine all ingredients in a food processor and mix until combined. You can whisk if needed. Refrigerate until ready to use.
Salad
Arrange the salad greens on a platter.

Arrange the ingredients in a symmetrical pattern, dividing up each ingredient into two portions on either side of the platter.

Top with blue cheese crumbles and serve with the goddess dressing.
Love salads as much as we do? Try these awesome recipes too!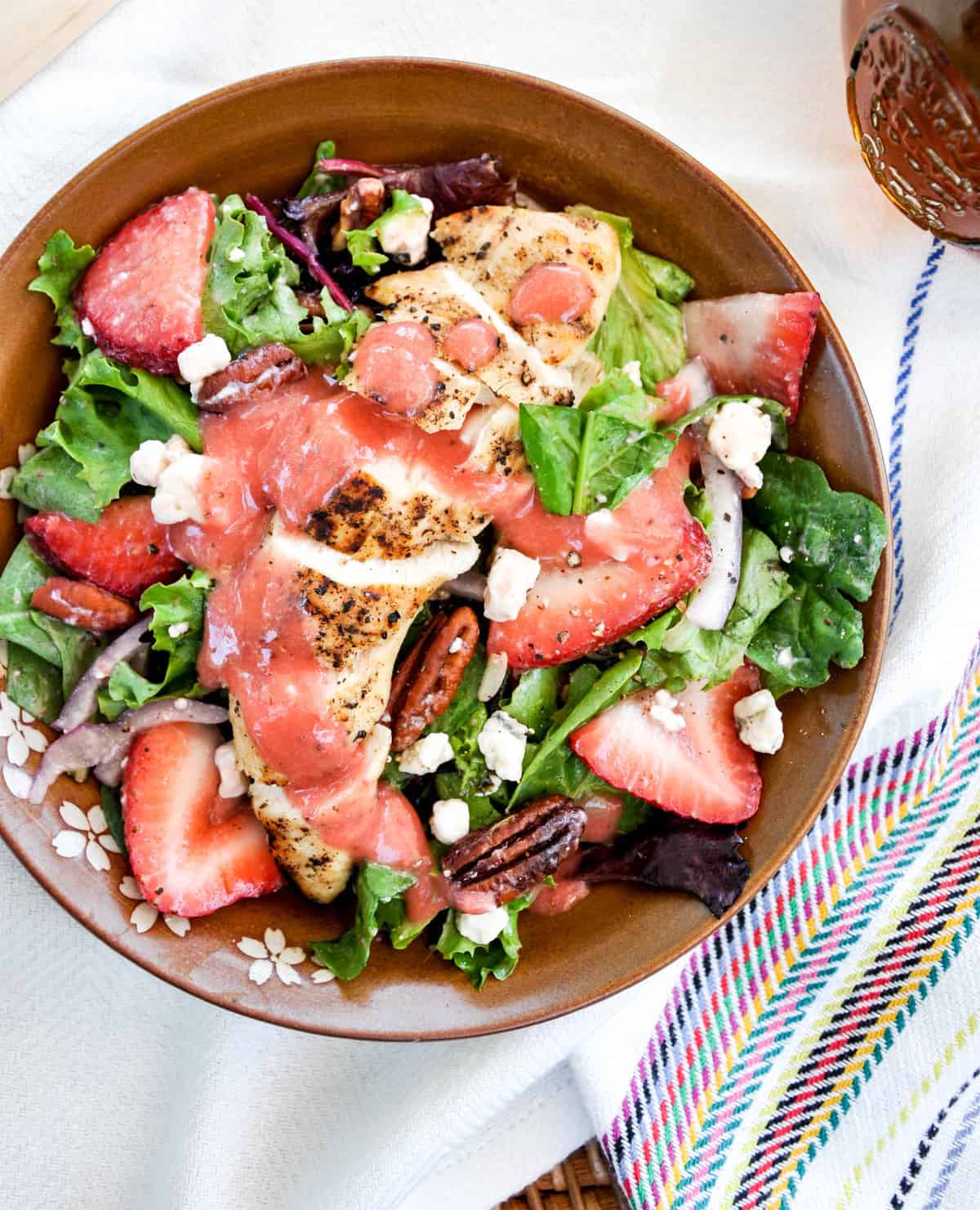 Freshness abounds in this Strawberry Chicken Salad with Strawberry Vinaigrette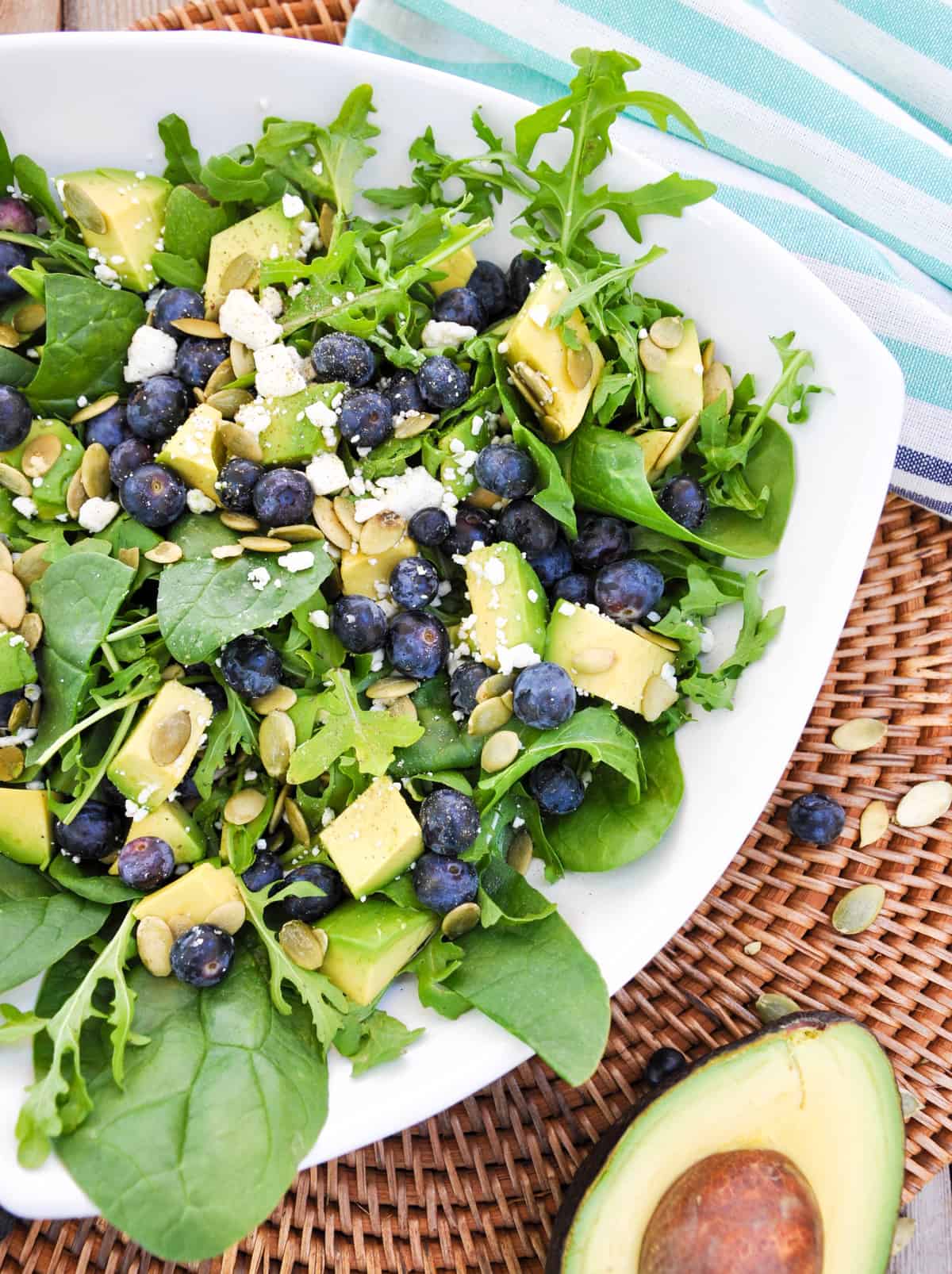 This Blueberry Avocado Salad is insane! Hurry, blueberries are in season right now too!