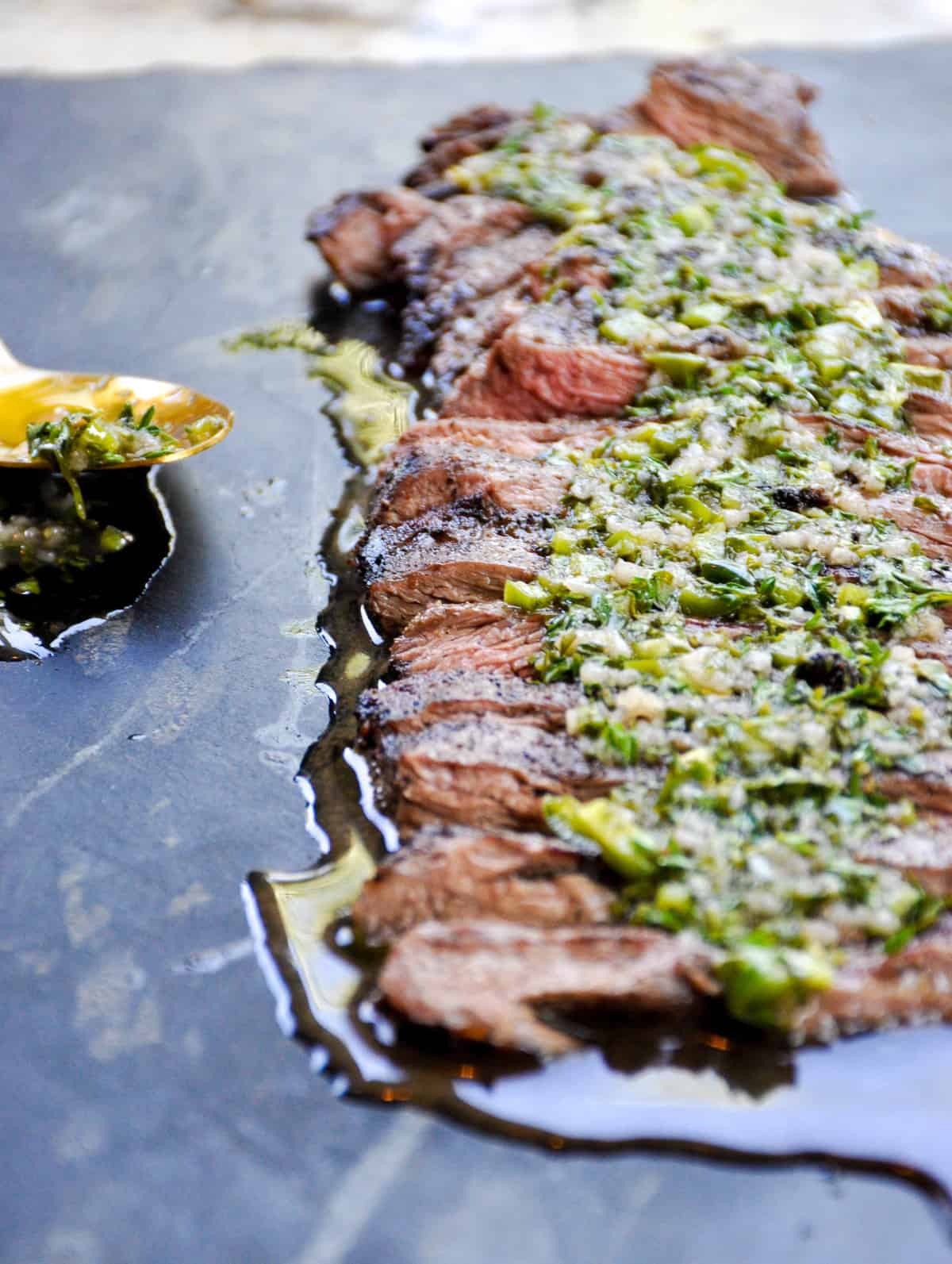 CA GROWN Blog
Discover. Learn. Connect.
Reverse Marinade for Grilled Beef or Chicken
September 20, 2017
Eat the Season!
Sign Up For Weekly Recipes
« Back to Recipes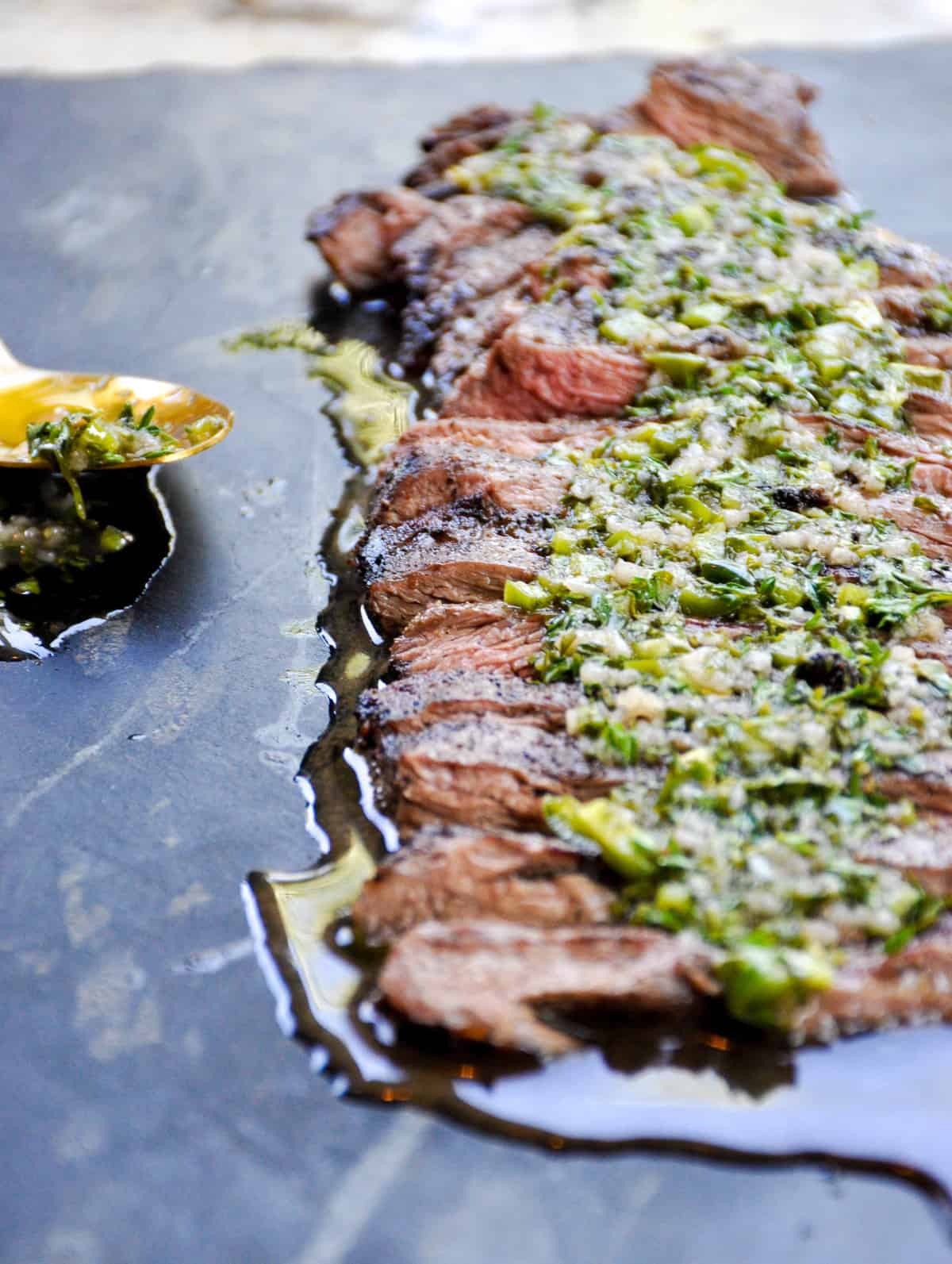 Reverse Marinade for Grilled Beef or Chicken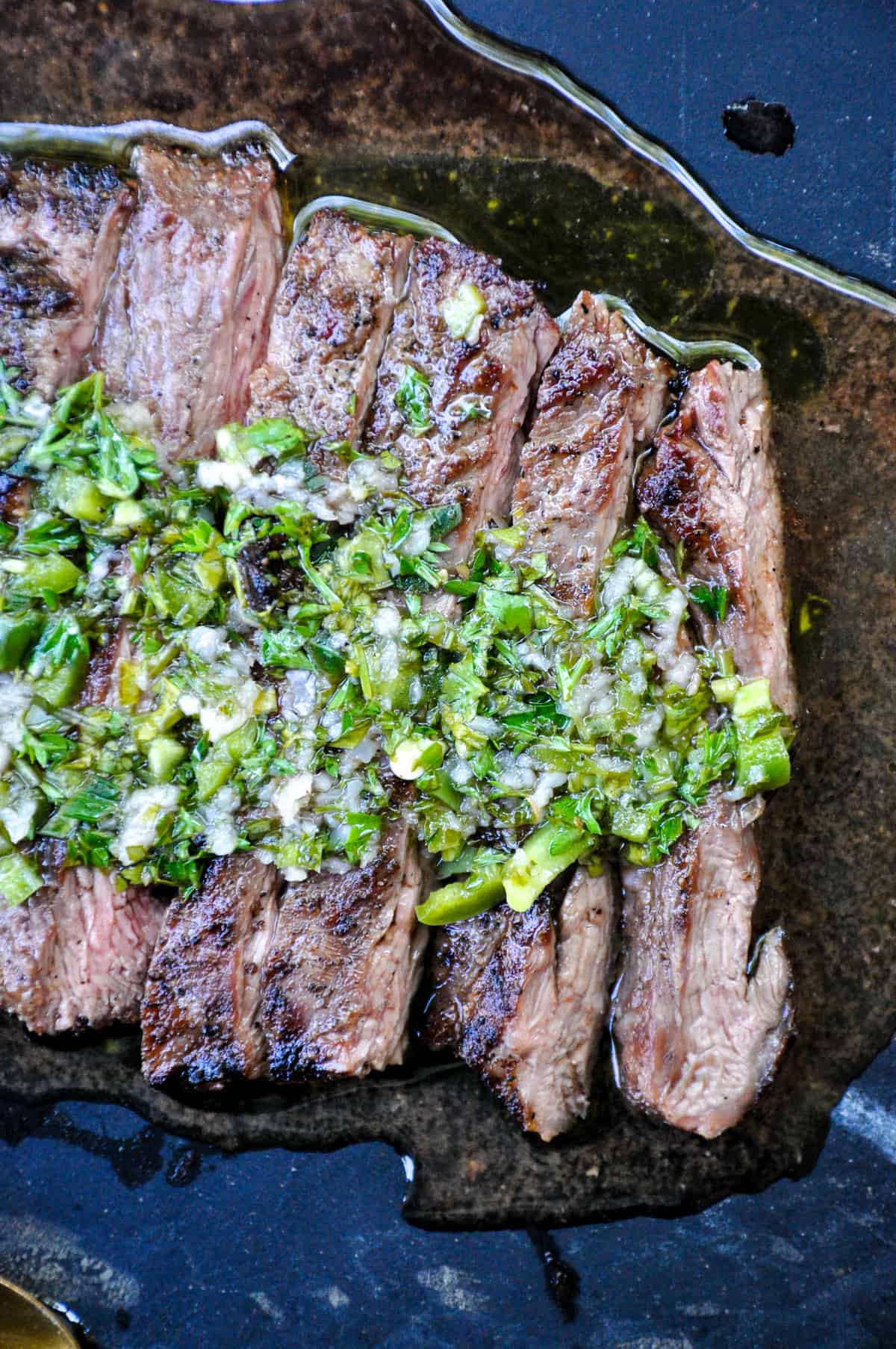 You don't have to marinate that steak for hours before grilling to get great flavor! Try this easy Reverse Marinade for beef or chicken.
Pssstt…
Want to know a secret?
You don't have to marinate that steak for hours before grilling to get great flavor and texture.
All you need is some high-quality California Olive Oil and some fresh herbs and you've got the perfect ingredients for a quick reverse marinade to pour over your meat once it's off the hot grill.
Not only does it save a bunch of time, but it imparts a flavor that is so fresh and flavorful, you'll wonder why you haven't tried it before!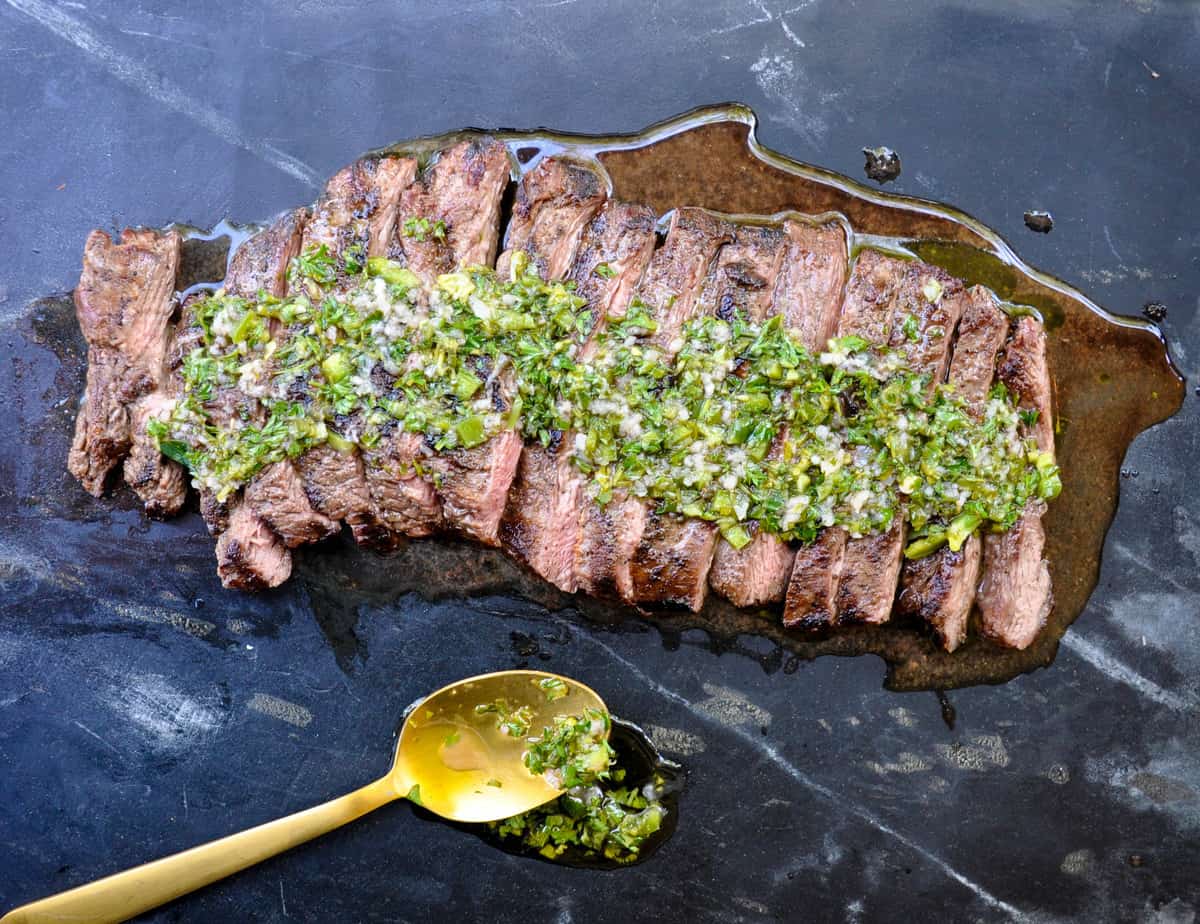 We call it Reverse Marinade simply because we are adding flavor to the steak AFTER we cook it, instead of before. It allows the meat to develop it's own natural flavors from the hot coals or grill. We just add a healthy infusion of freshness right on top before serving it up.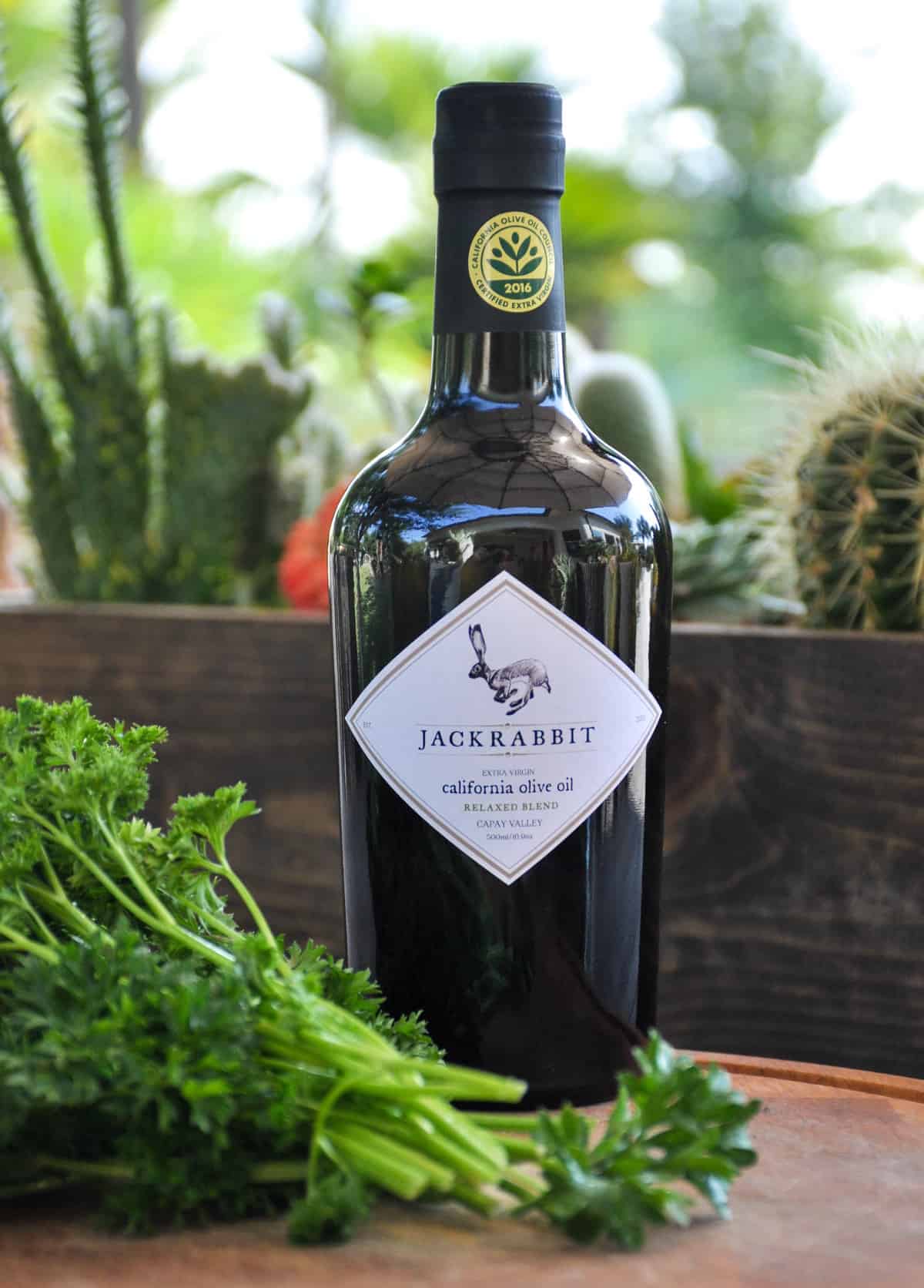 Of course, our main ingredient is a high-quality California extra virgin olive oil. We are blessed in this state with an abundance of olive oil farmers and producers so you shouldn't have too much trouble finding one, but just in case, make sure you see the official seal to ensure a high-quality oil.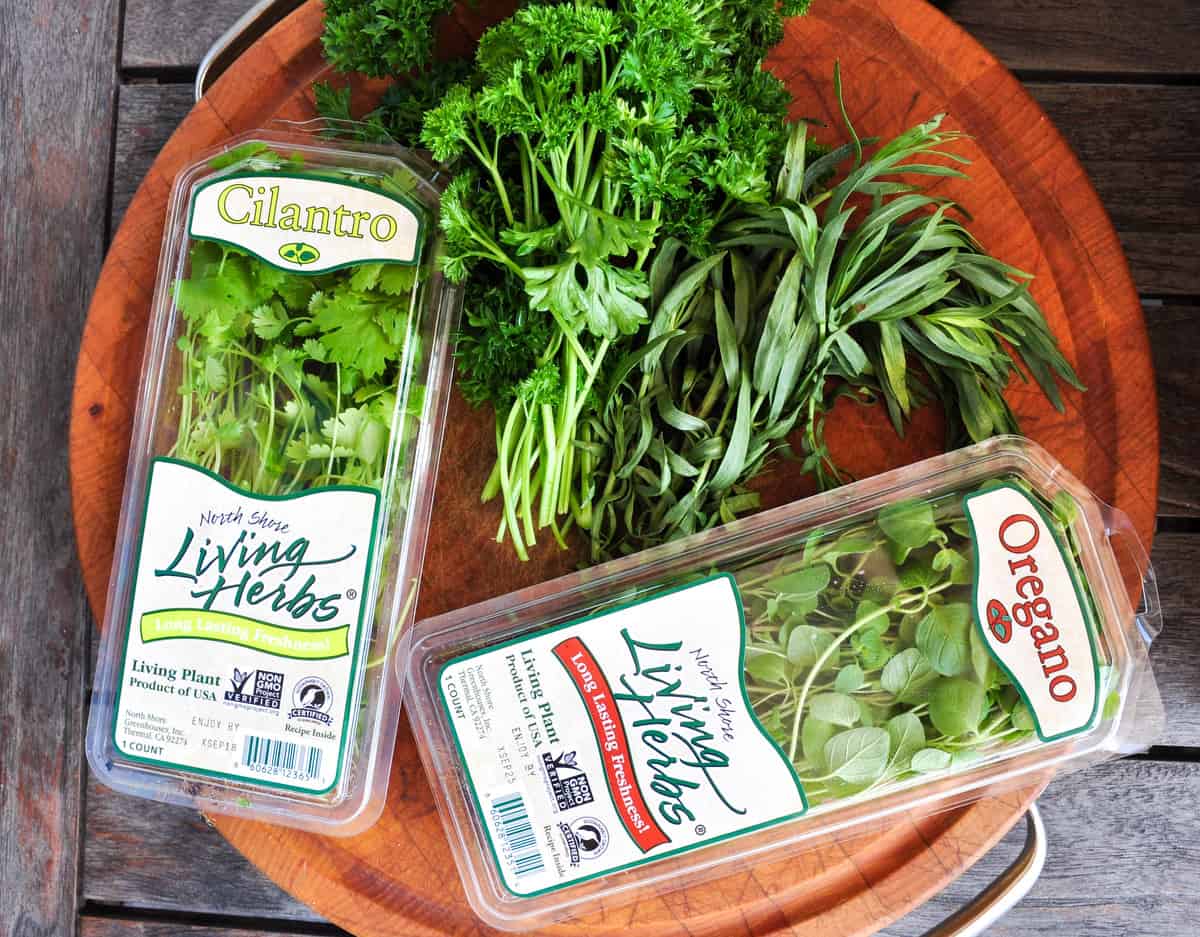 This reverse marinade is chock full of fresh herbs. I still had a few herbs growing in my garden so I used up what I could, and then purchased the rest.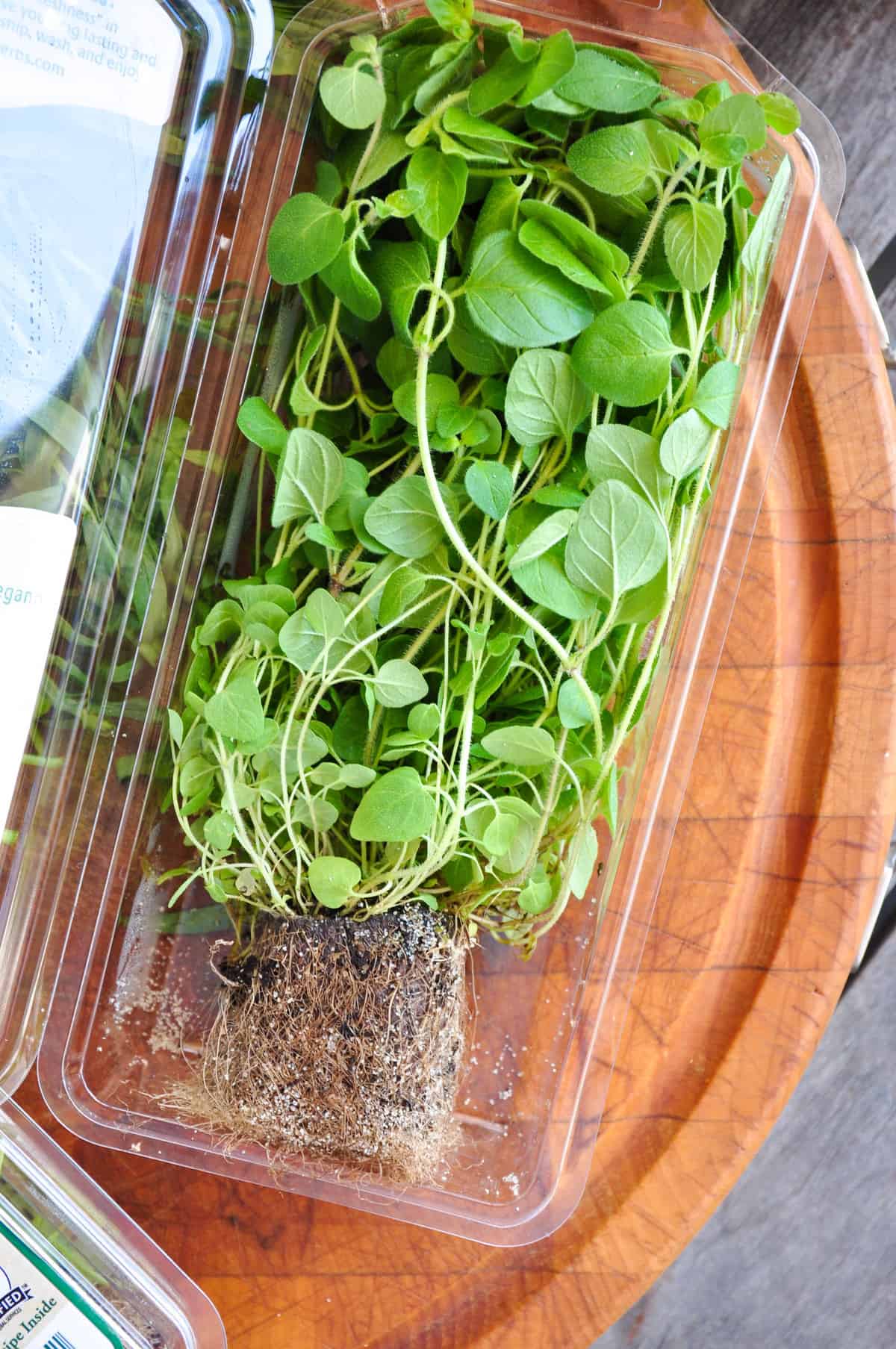 I especially love these living California grown herbs that you can purchase in your local store. The packaging allows the plant to stay alive much longer than normal, permitting a much longer shelf life in the fridge.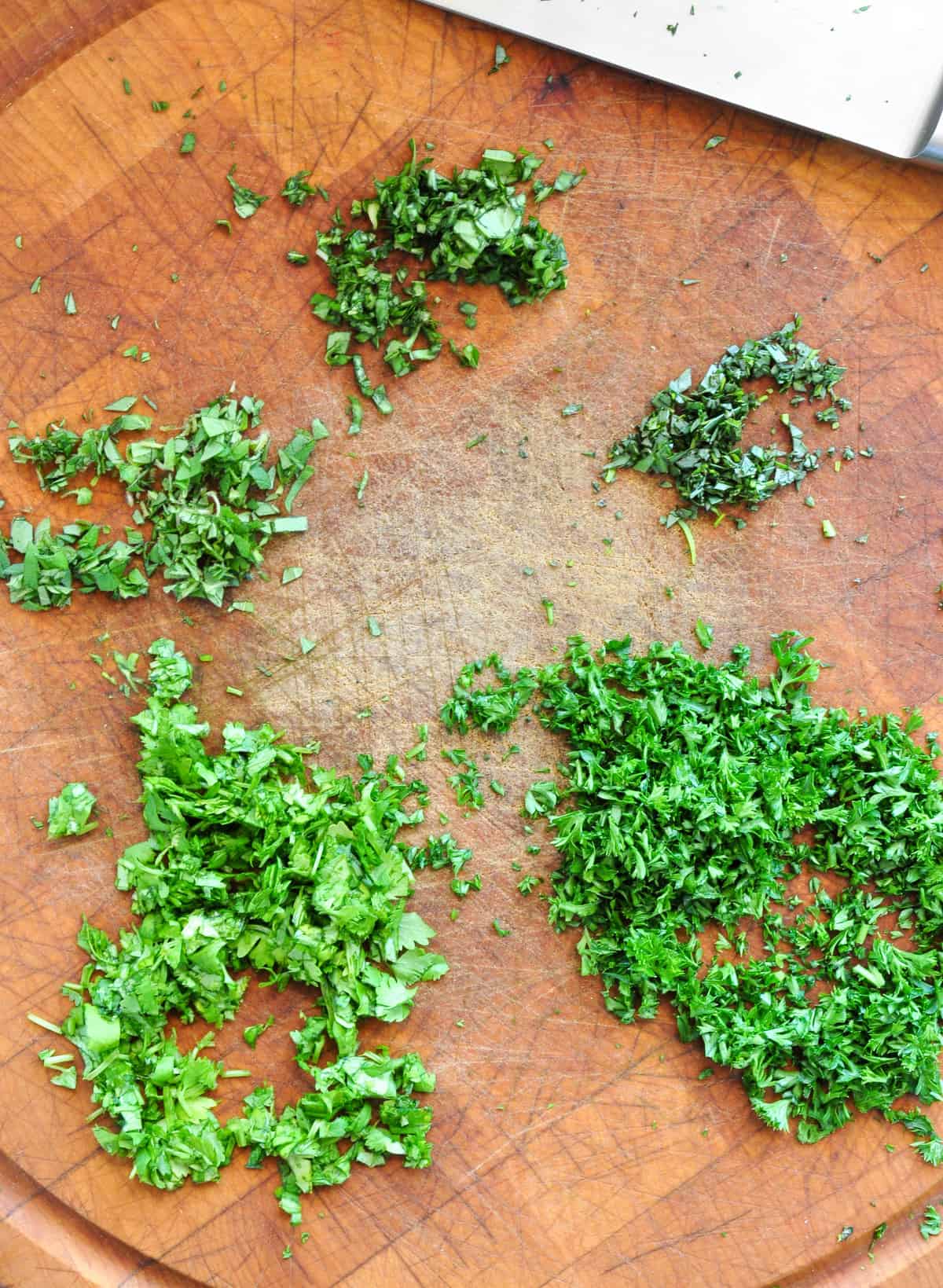 In this particular concoction, I used cilantro, parsley, tarragon, basil and oregano.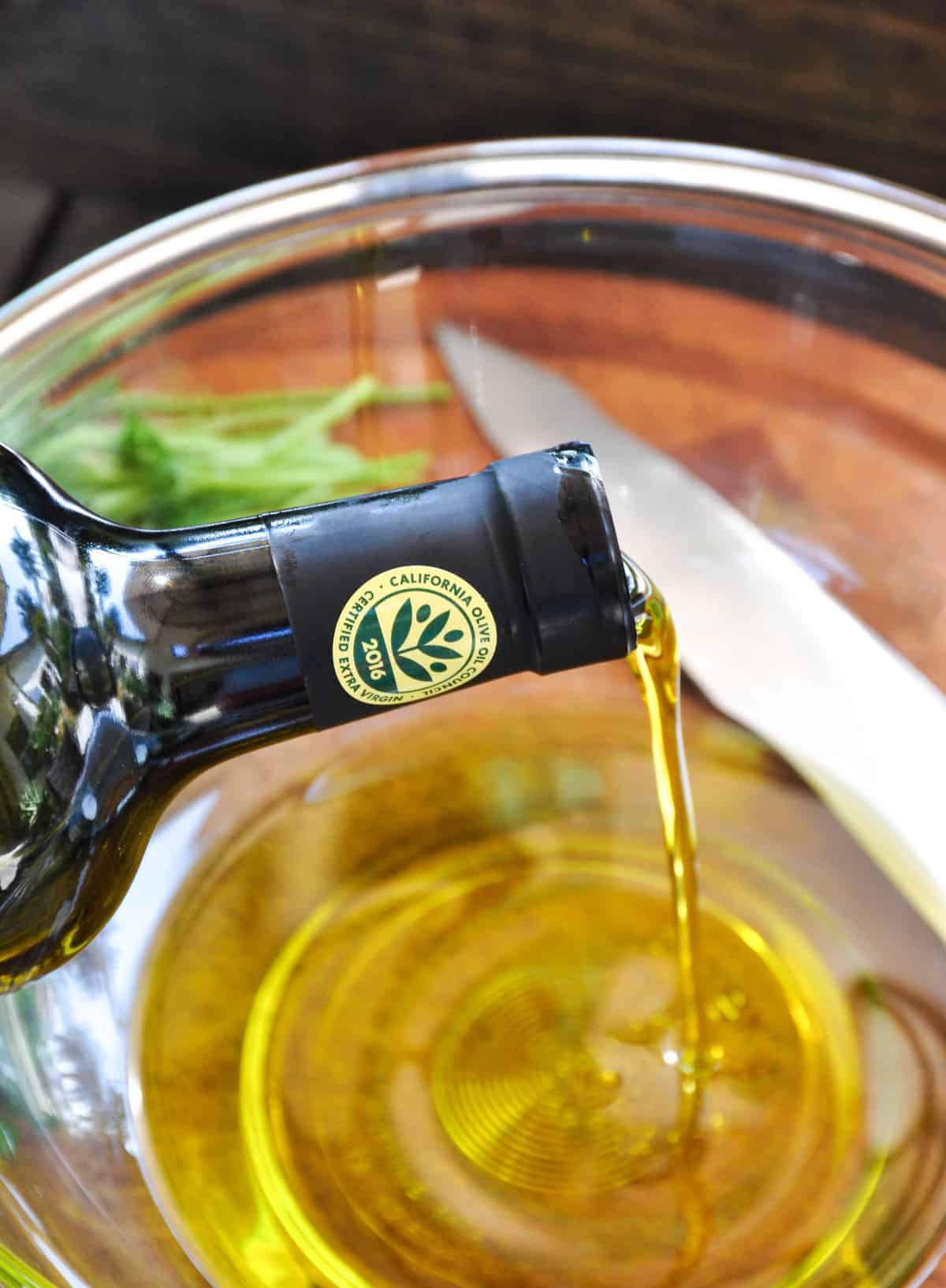 Start by pouring your olive oil into a bowl and add the herbs.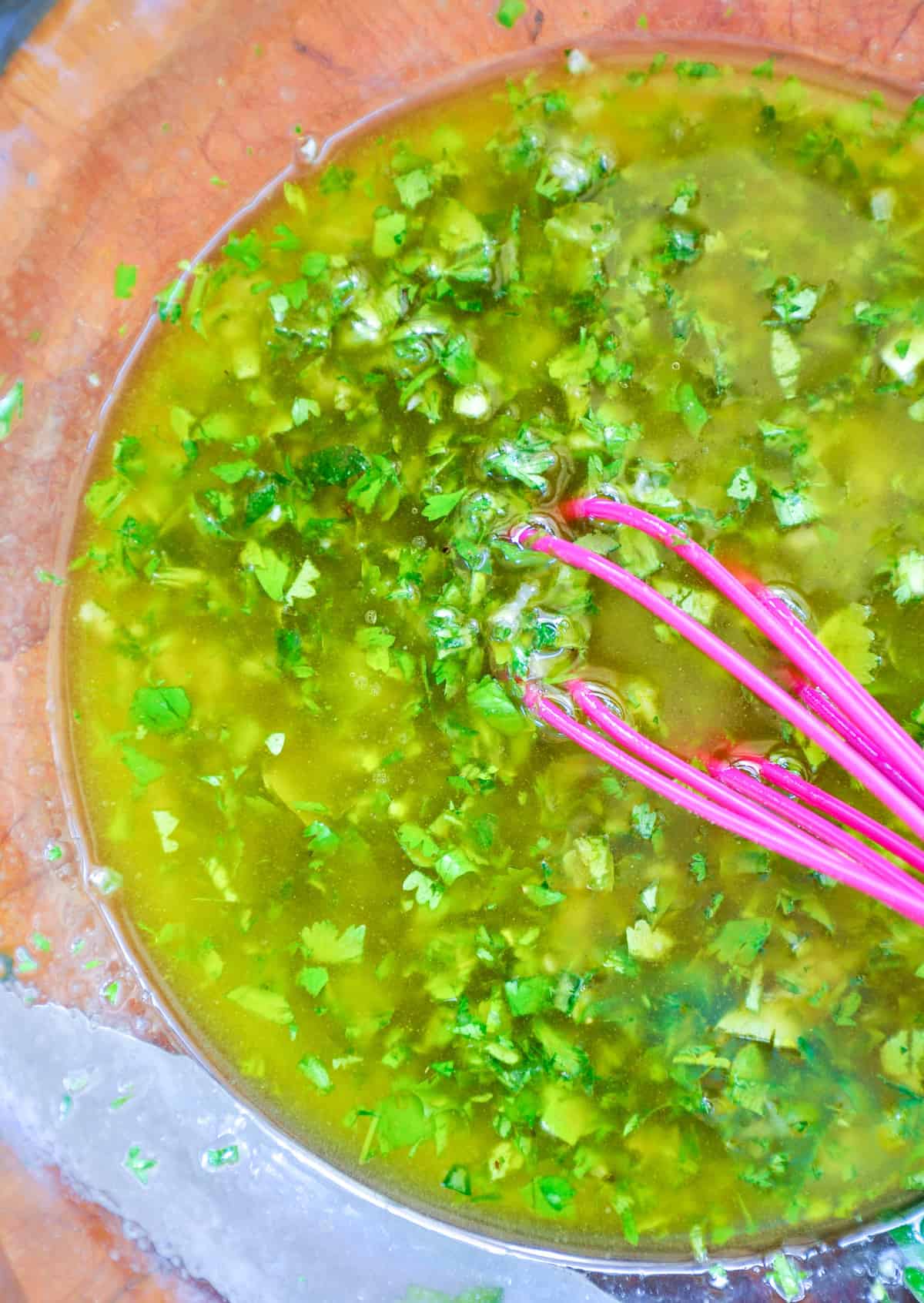 Garlic and red wine vinegar are also incorporated and whisked to combine. Allow to rest while the meat is prepared… you can even make this a few hours before to allow the flavors to meld even more.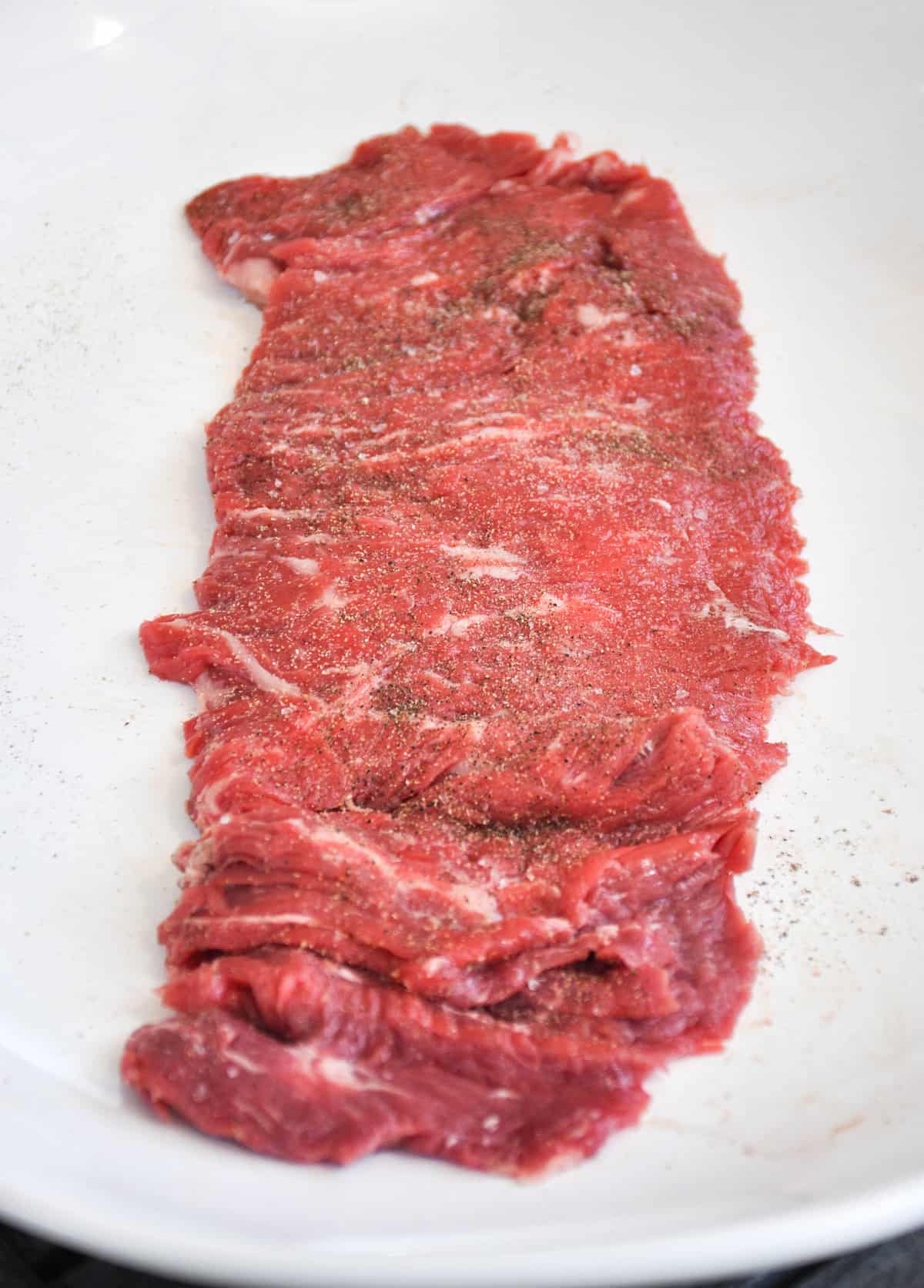 We were making tacos for game day so I chose a nice skirt steak. We seasoned with salt and pepper right before grilling.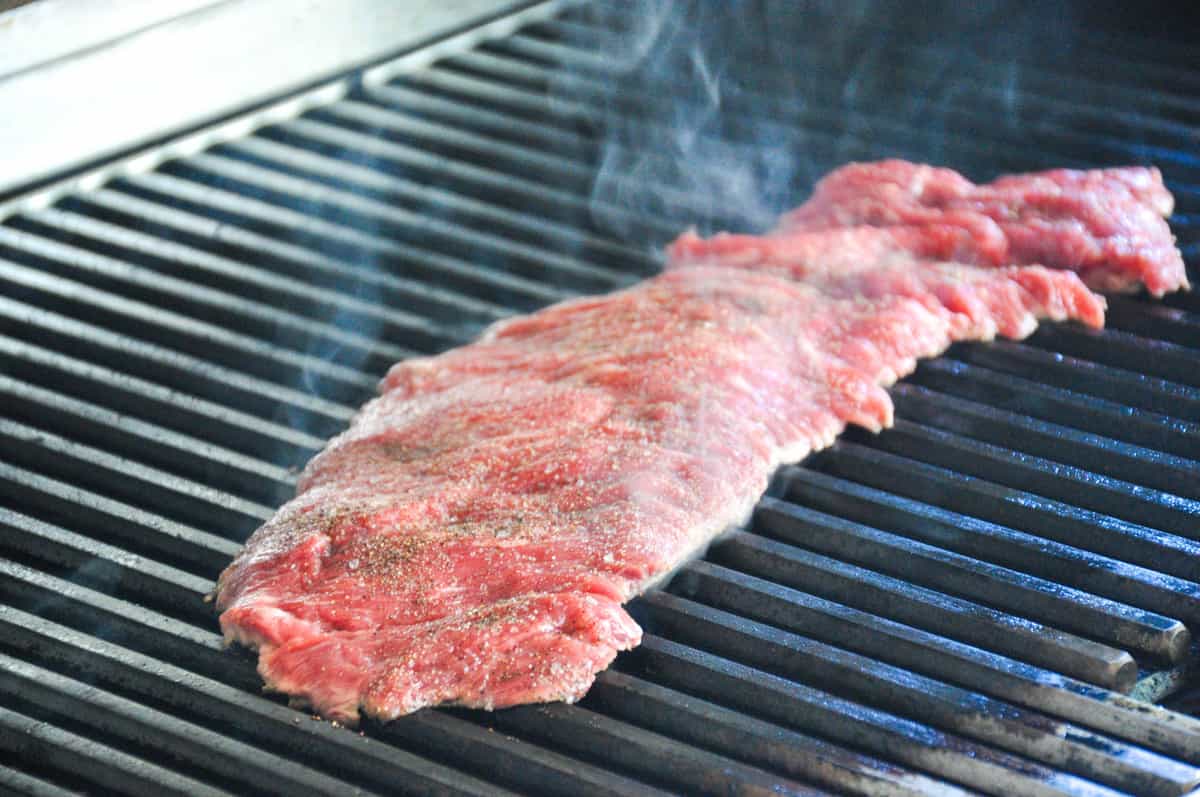 And placed it on a super hot grill to sear about 3-4 minutes on each side.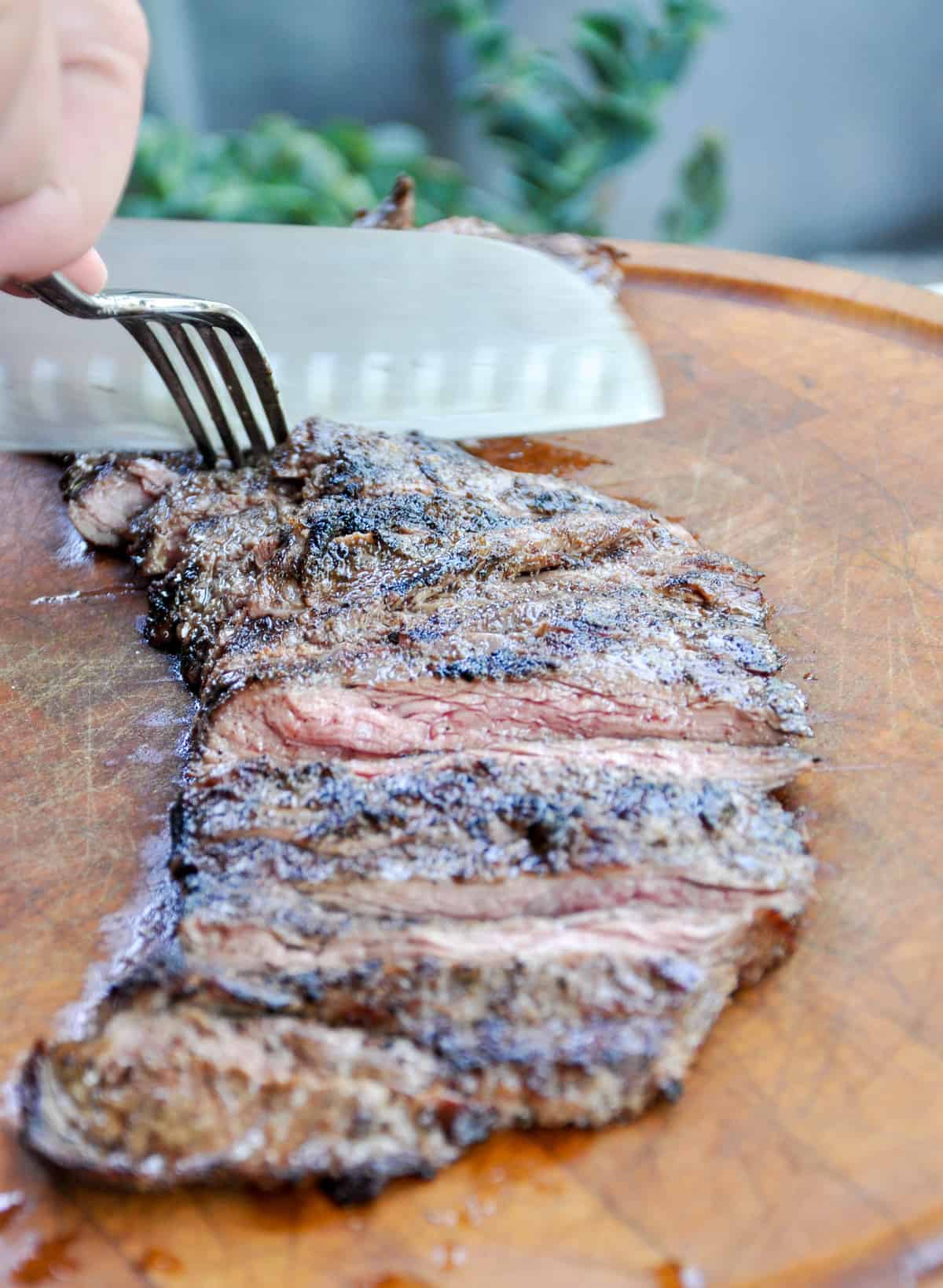 Pull off the grill, allow to rest a few minutes and slice on the diagonal.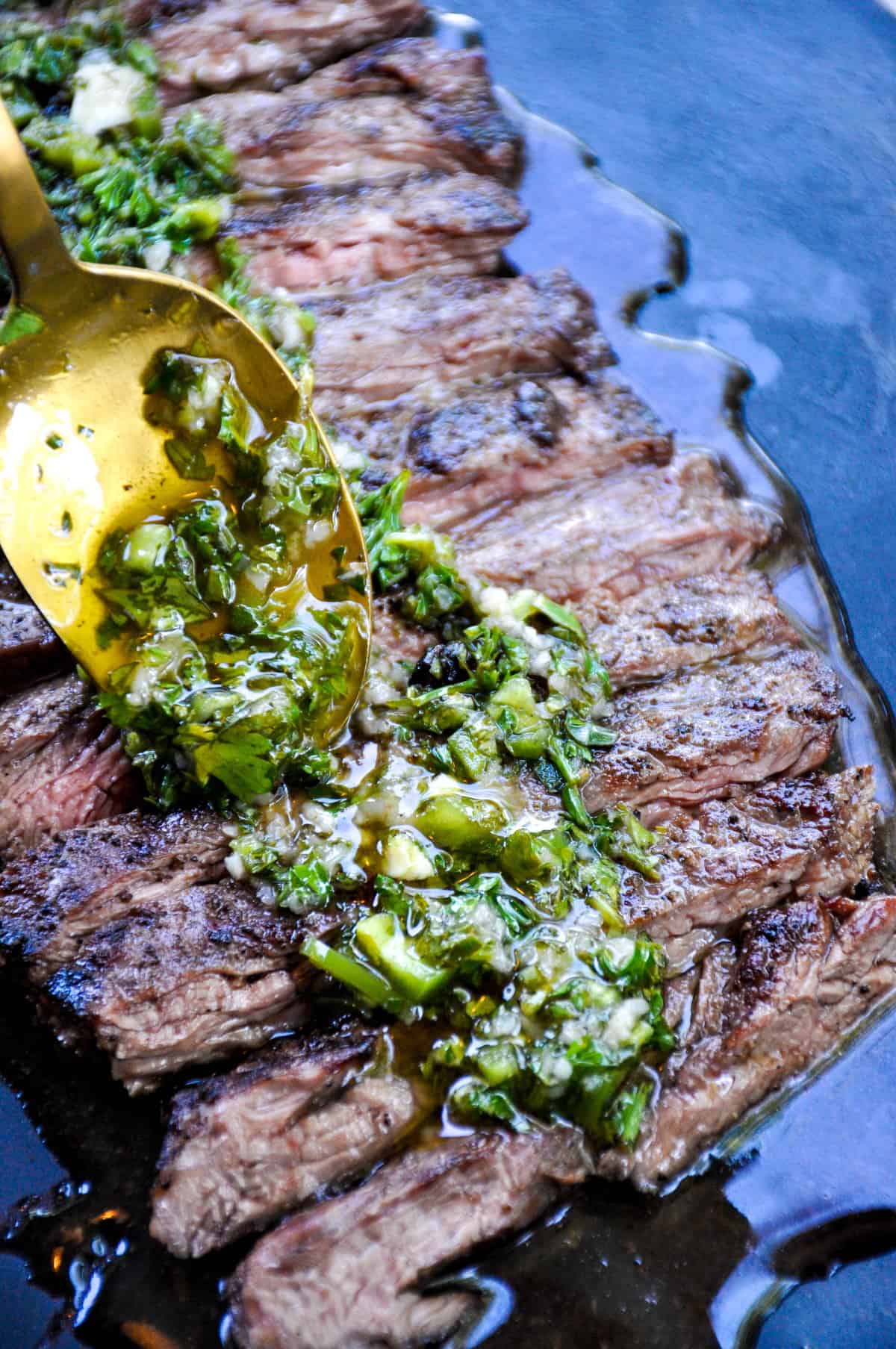 Place sliced meat onto a serving plate and add a healthy amount of reverse marinade to the top, allowing the juices to marry and add even more flavor. Yum!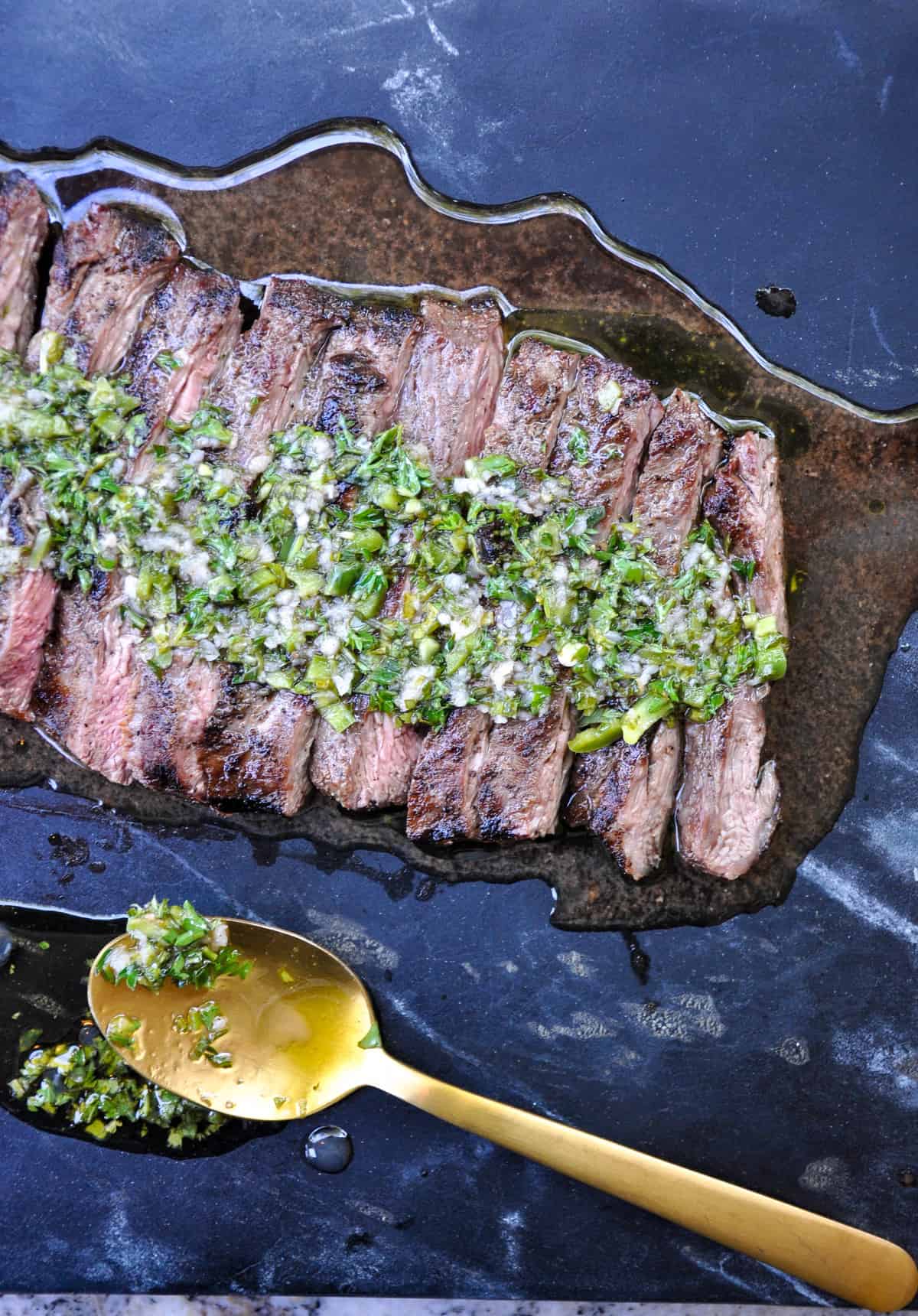 We had enough marinade to douse three large skirt steaks. I had a hard time keeping all the teenage boys' paws off before I could even get it back into the house for tacos!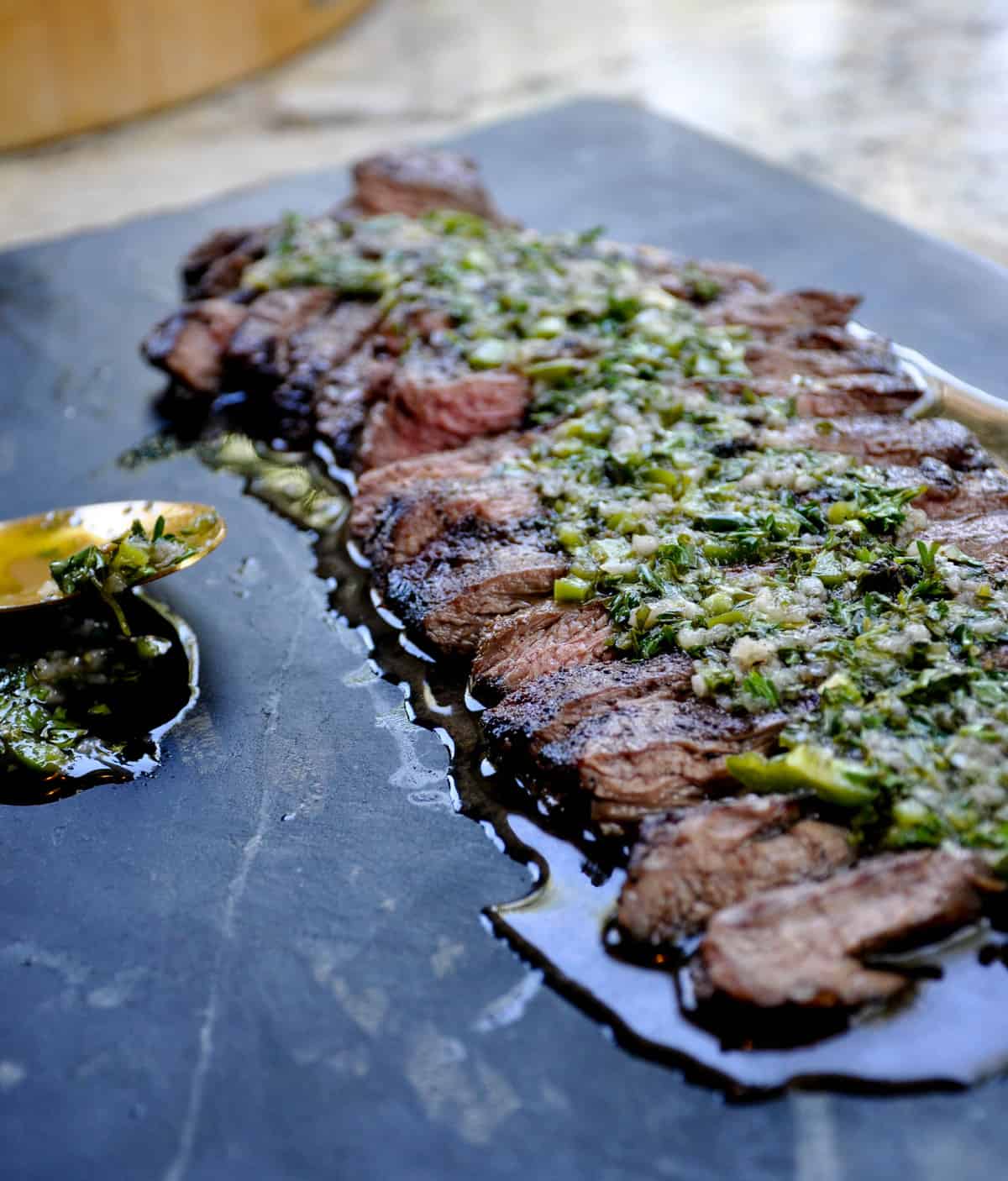 Use this marinade for any type of steak or vegetable, or even as a topping for your crusty French bread! The possibilities are endless!
Here is the recipe for ya…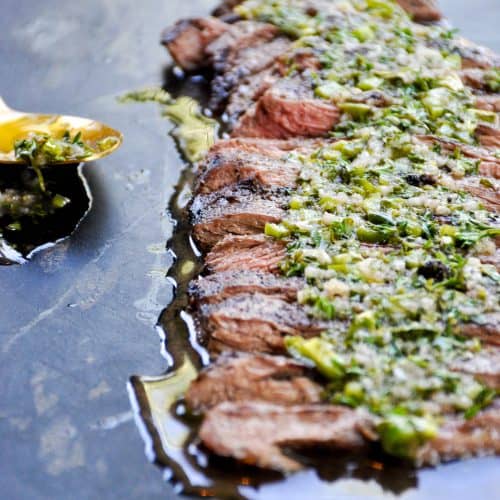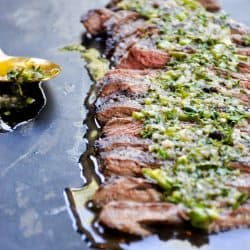 Reverse Marinade
You don't have to marinate that steak for hours before grilling to get great flavor! Try this easy Reserve Marinade for beef or chicken from CA GROWN!
Ingredients
1/2 cup extra virgin olive oil
1/4 cup red wine vinegar
1/4 cup fresh parsley chopped
1/4 cup fresh cilantro chopped
1 TBSP fresh oregano chopped finely
1 TBSP fresh basil chopped fine
1/2 TBSP fresh tarragon chopped fine
4 cloves garlic mined
2 limes juiced
1/4 teaspoon ground cumin
Instructions
Pour ingredients into a bowl and whisk to combine. We recommend making this marinade a few hours before using to allow the flavors to meld well.

Pour over a freshly grilled steak or chicken.  
Notes
May be made up to two day ahead and refrigerated. Serve at room temperature.
Nutrition
Calories: 260kcalCarbohydrates: 5gProtein: 1gFat: 27gSaturated Fat: 4gSodium: 6mgPotassium: 95mgFiber: 1gSugar: 1gVitamin A: 497IUVitamin C: 16mgCalcium: 32mgIron: 1mg
SaveSave
SaveSaveSaveSave
SaveSave
If you love a great grilled steak & greens recipe, check out our friend Teri's Steak Salad with Garlic + Olive dressing too!SaveSaveSaveSave
SaveSave