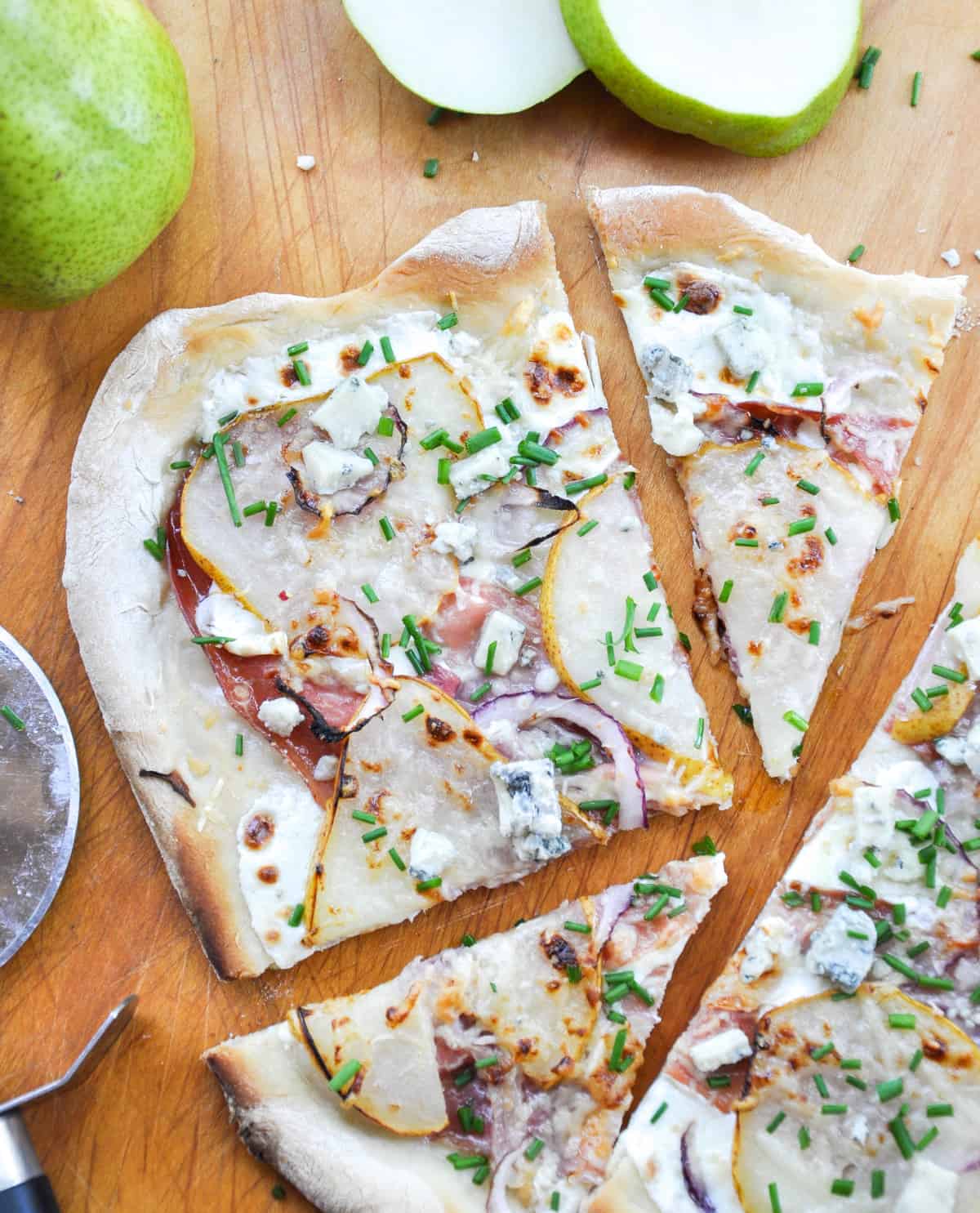 CA GROWN Blog
Discover. Learn. Connect.
Pear and Prosciutto Pizza
July 27, 2016
Eat the Season!
Sign Up For Weekly Recipes
« Back to Recipes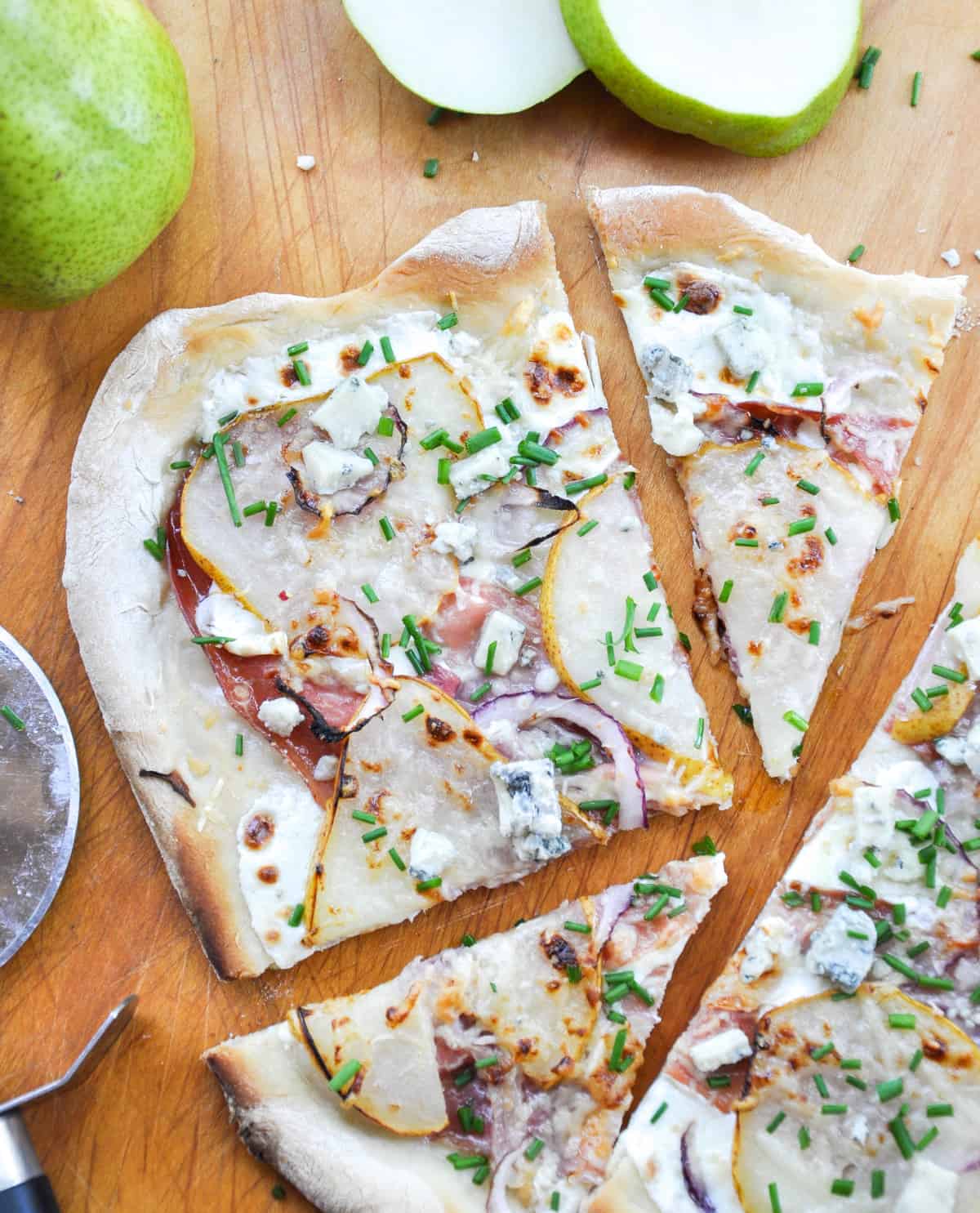 Pear and Prosciutto Pizza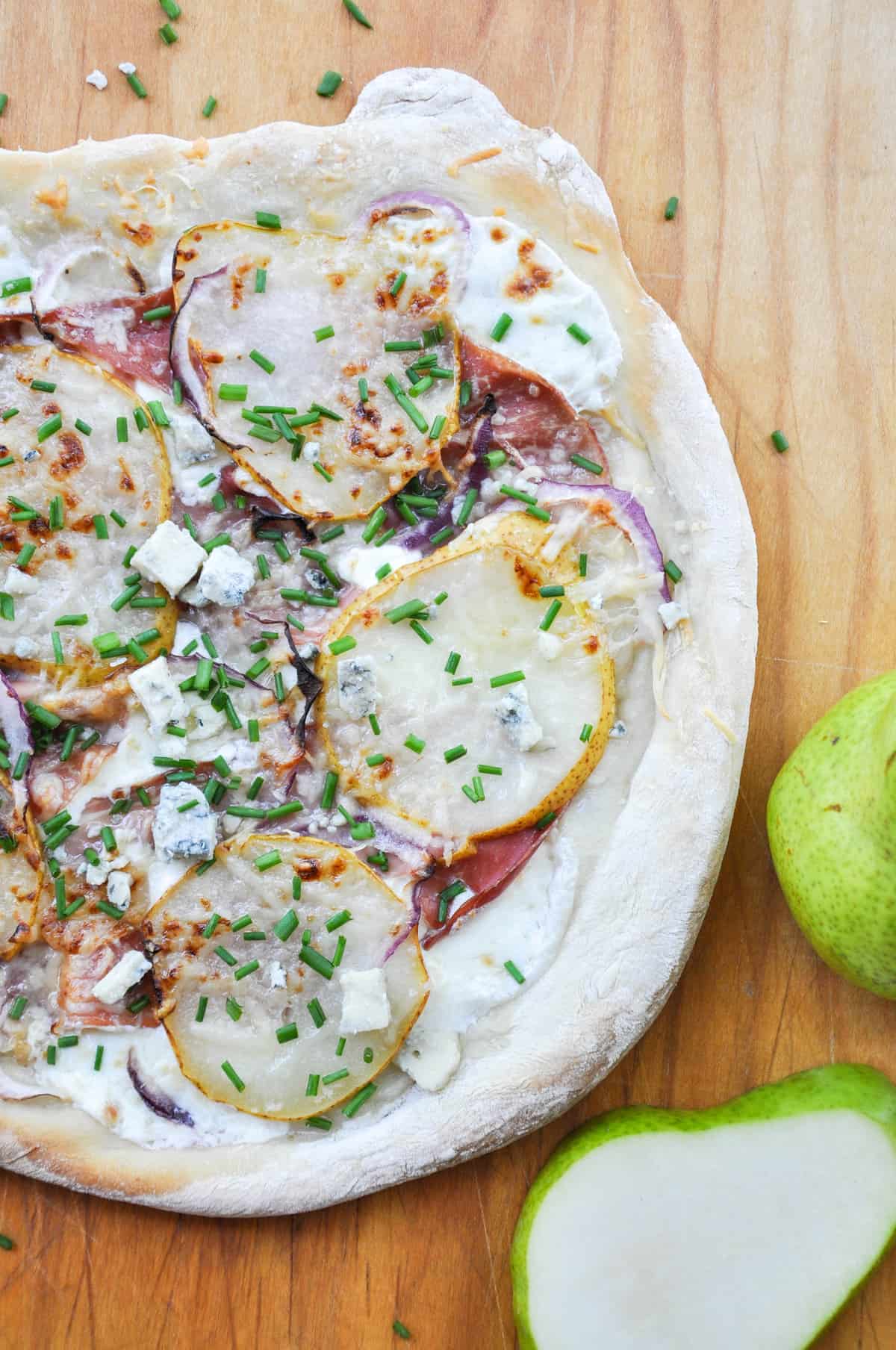 Another fabulous and tasty summer pizza for ya!
Pear, prosciutto and red onion all melty and gooey with mozzarella, parm and crumbled gorgonzola cheeses.
"Yum" just doesn't do it justice. This is yum on steroids…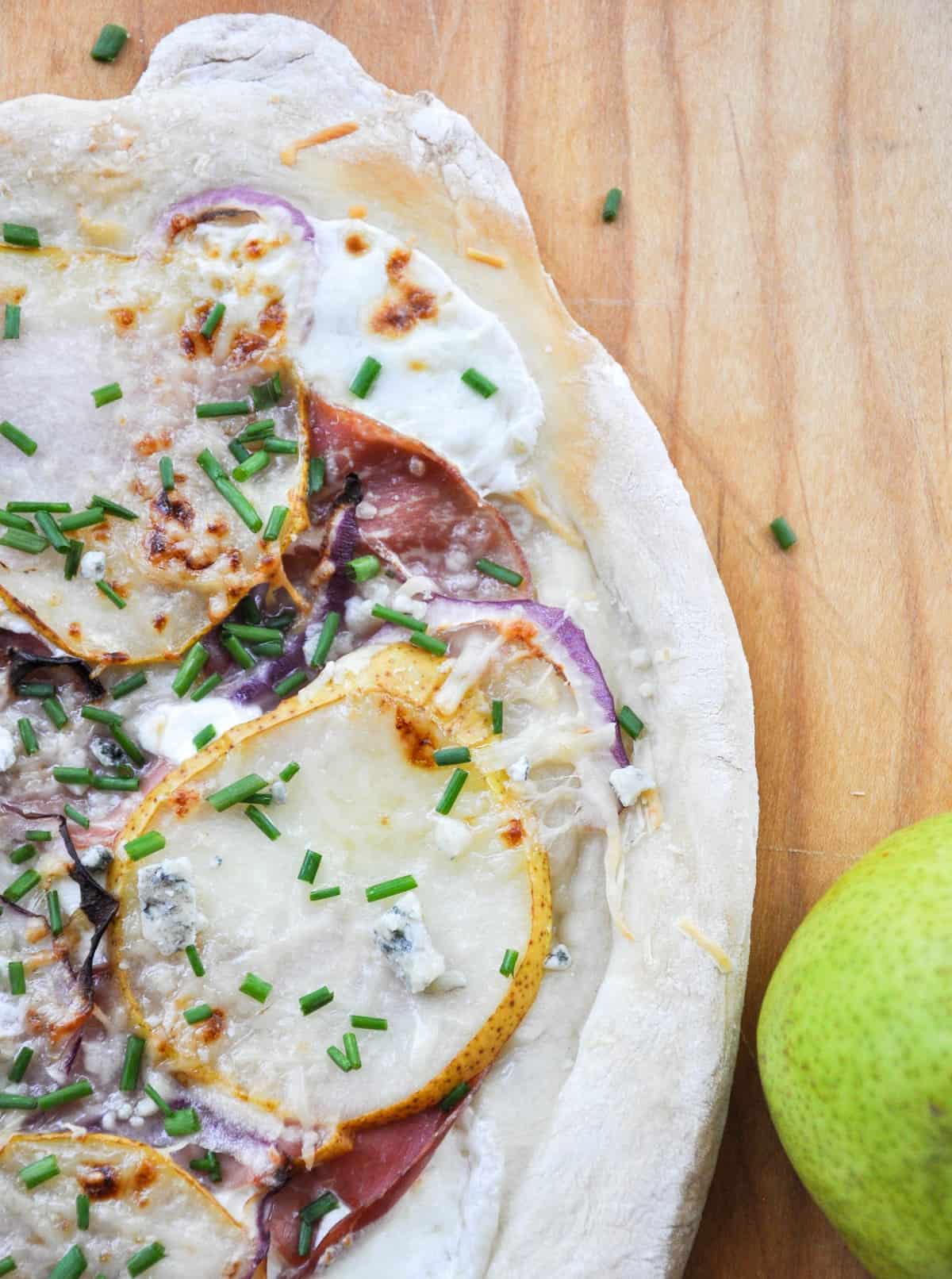 The slight sharpness from the gorgonzola, mingled with the mild sweetness of the pears is a divine combination of flavors and textures.
I used California Bartlett Pears for this particular pizza. One; because they are fresh and in season. Two; the are my favorite! They are sweet and juicy and I love their soft texture. Perfect composition for a pizza topping, yes?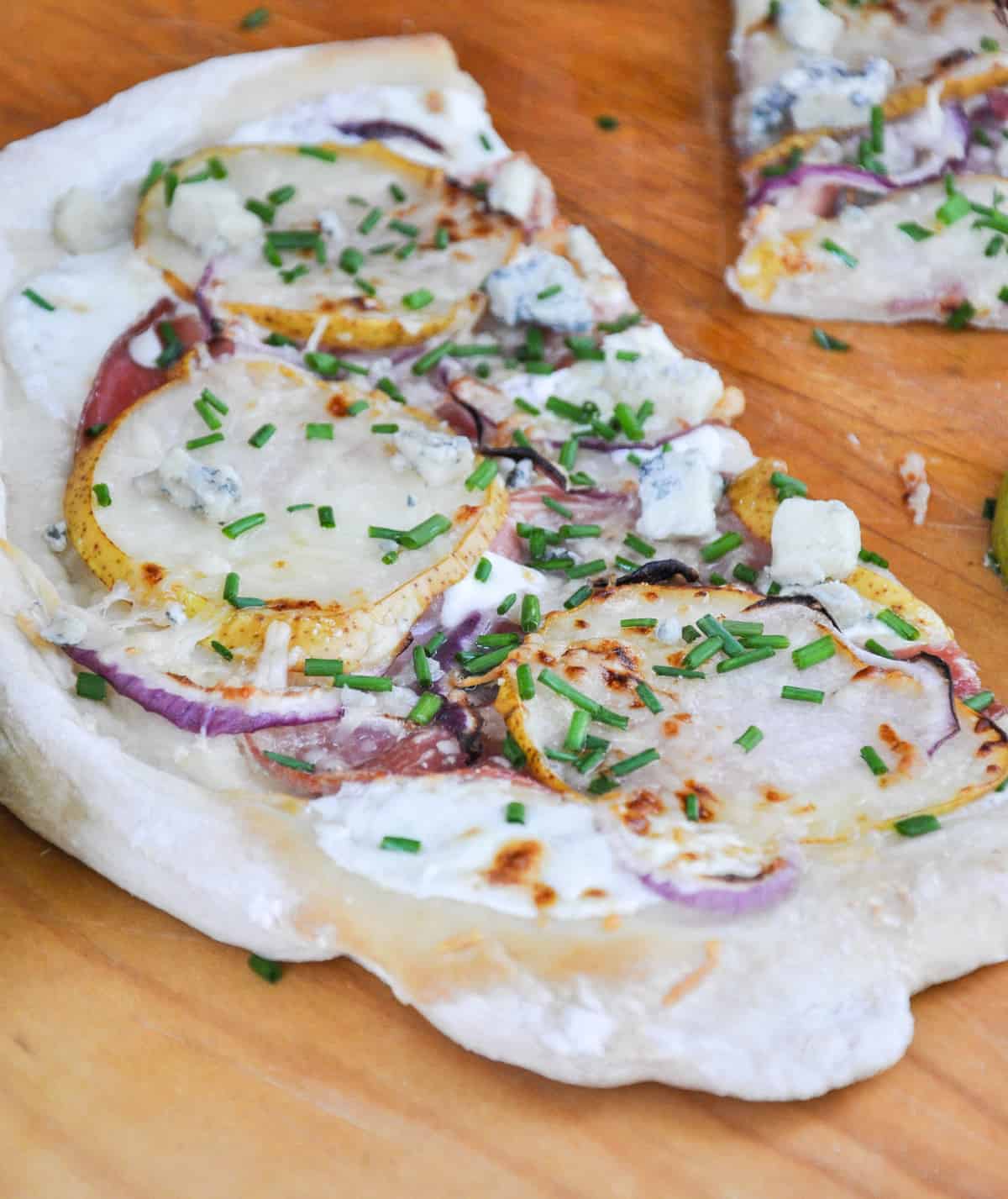 Let's make one together!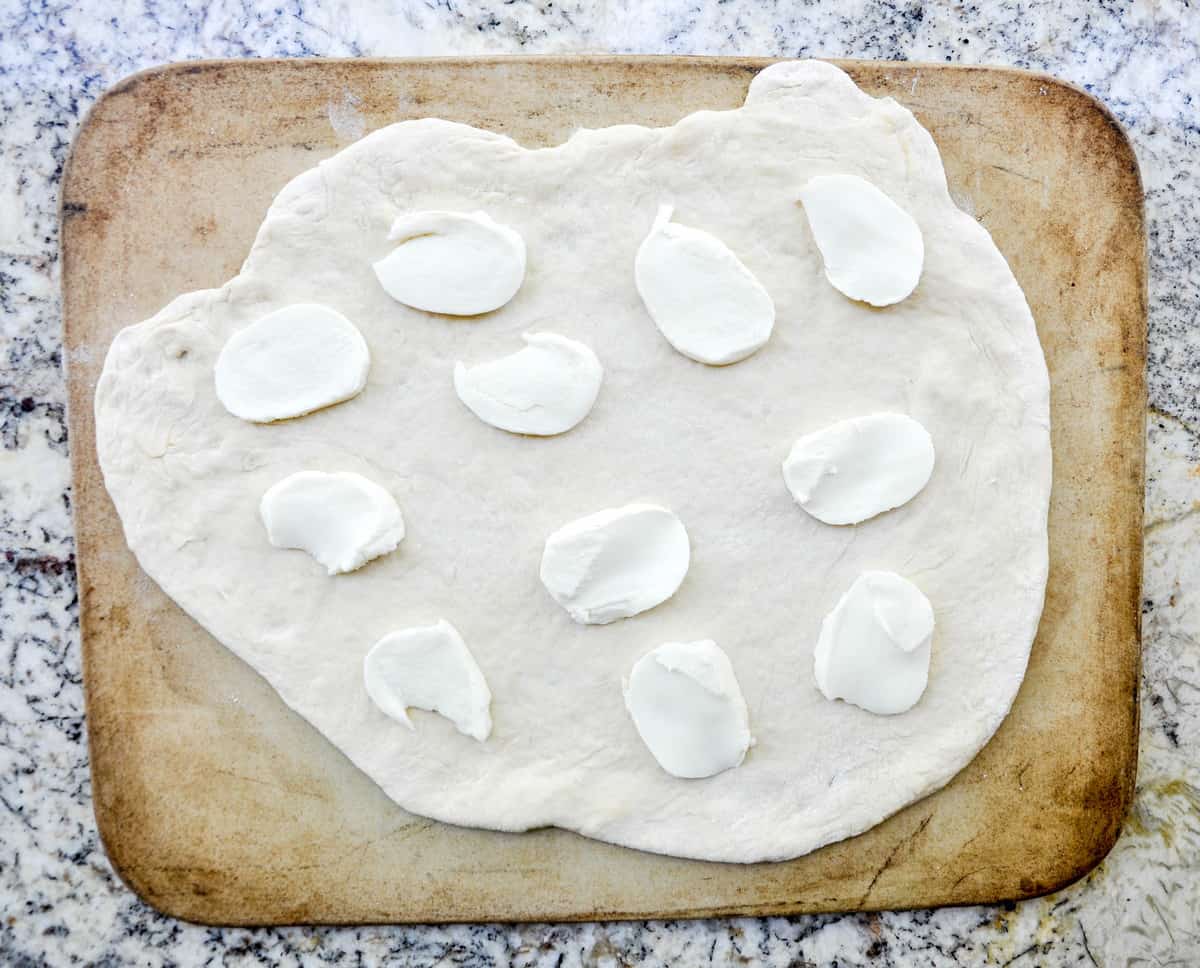 I used the same dough recipe as in our Nectarine Pizza. It is a super easy method (only one rise) and tastes great. If you are pressed for time or would rather use store bought, by all means, go for it!
Start by topping with some fresh mozzarella.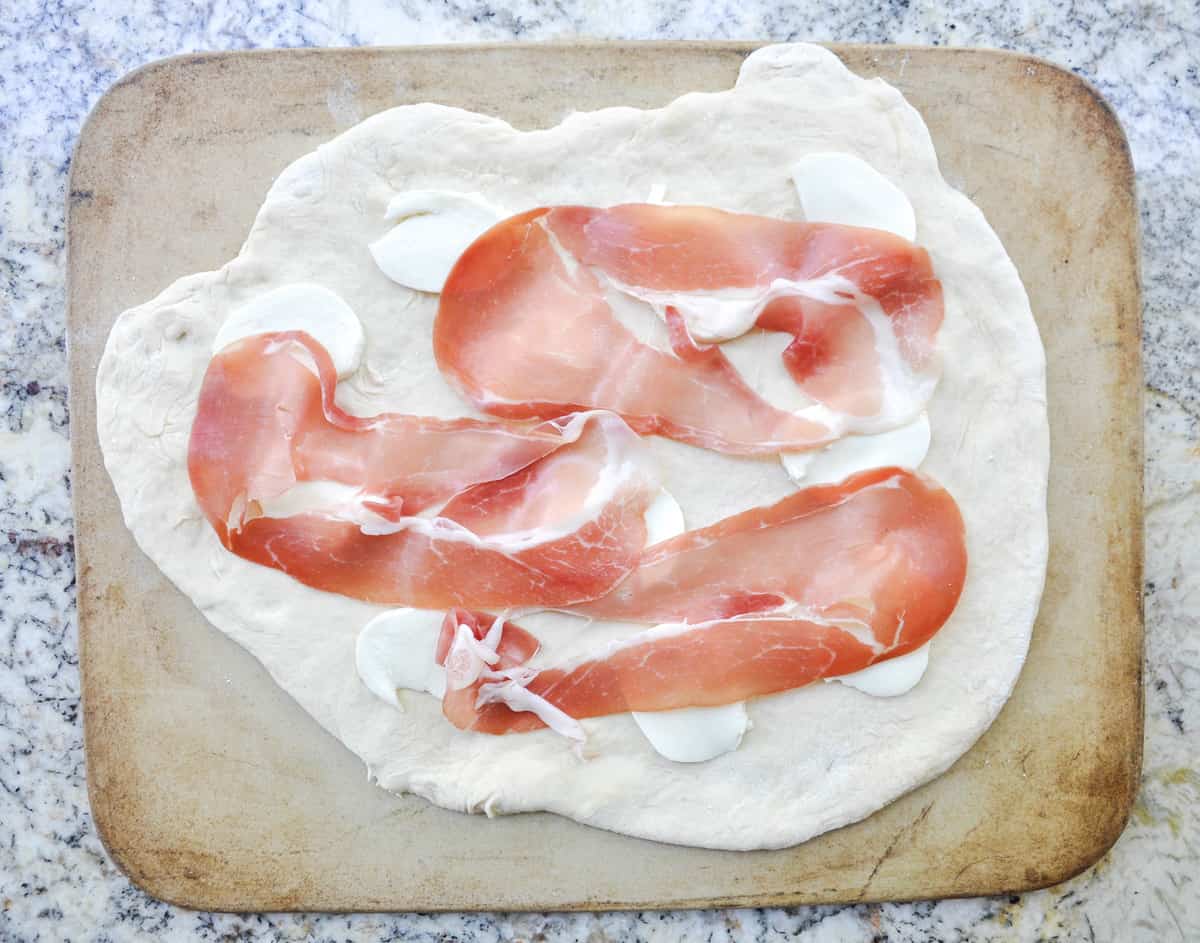 Add a layer of prosciutto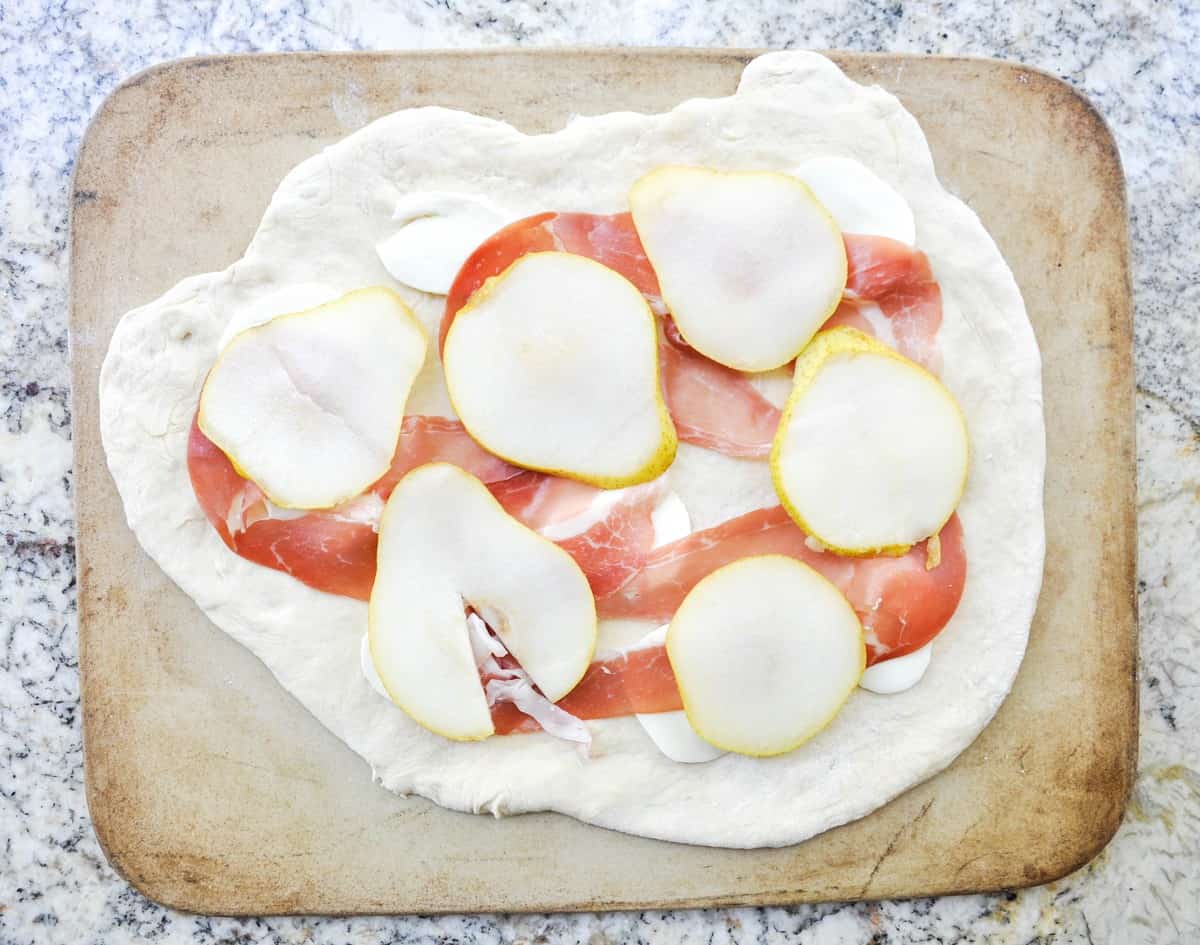 Top it off with a layer of thick sliced bartlett pear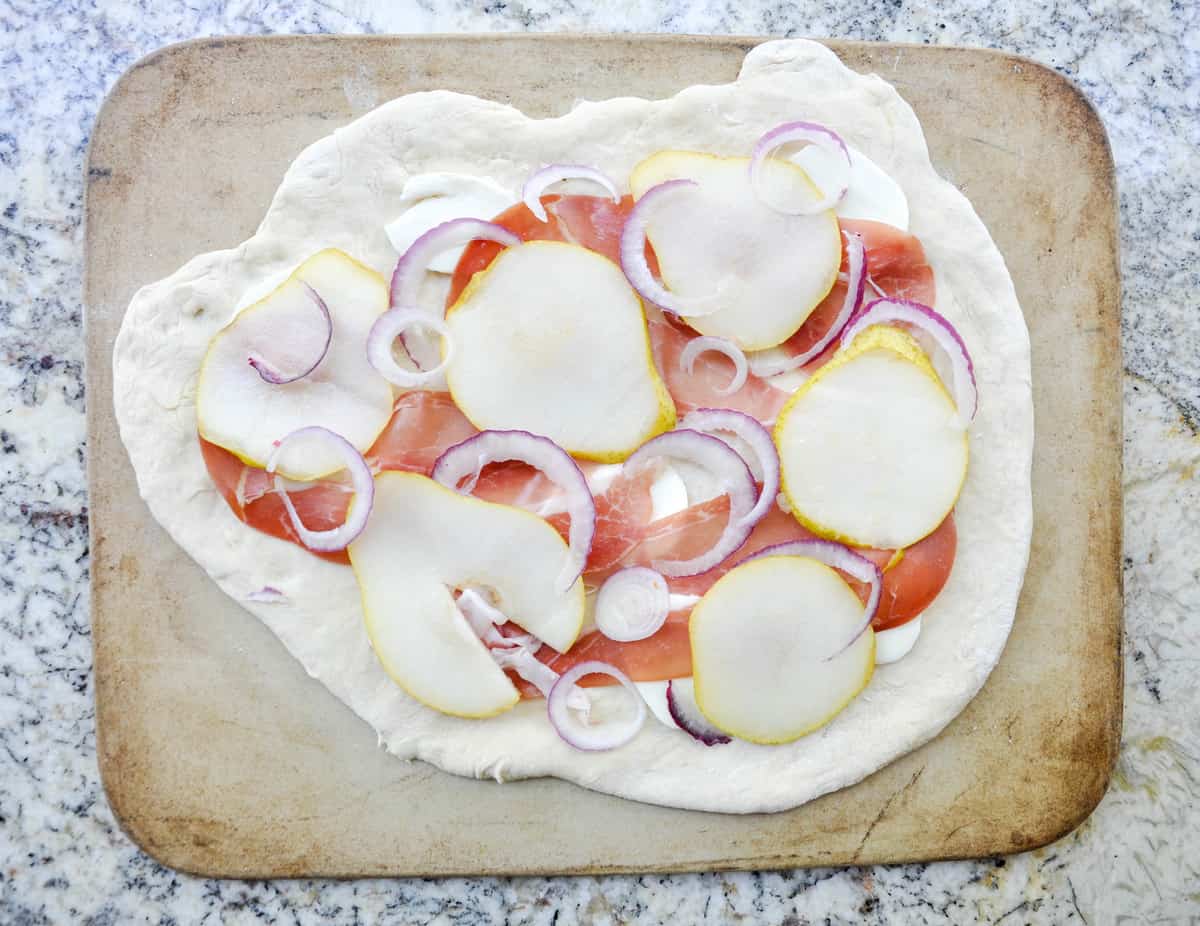 A bit of red onion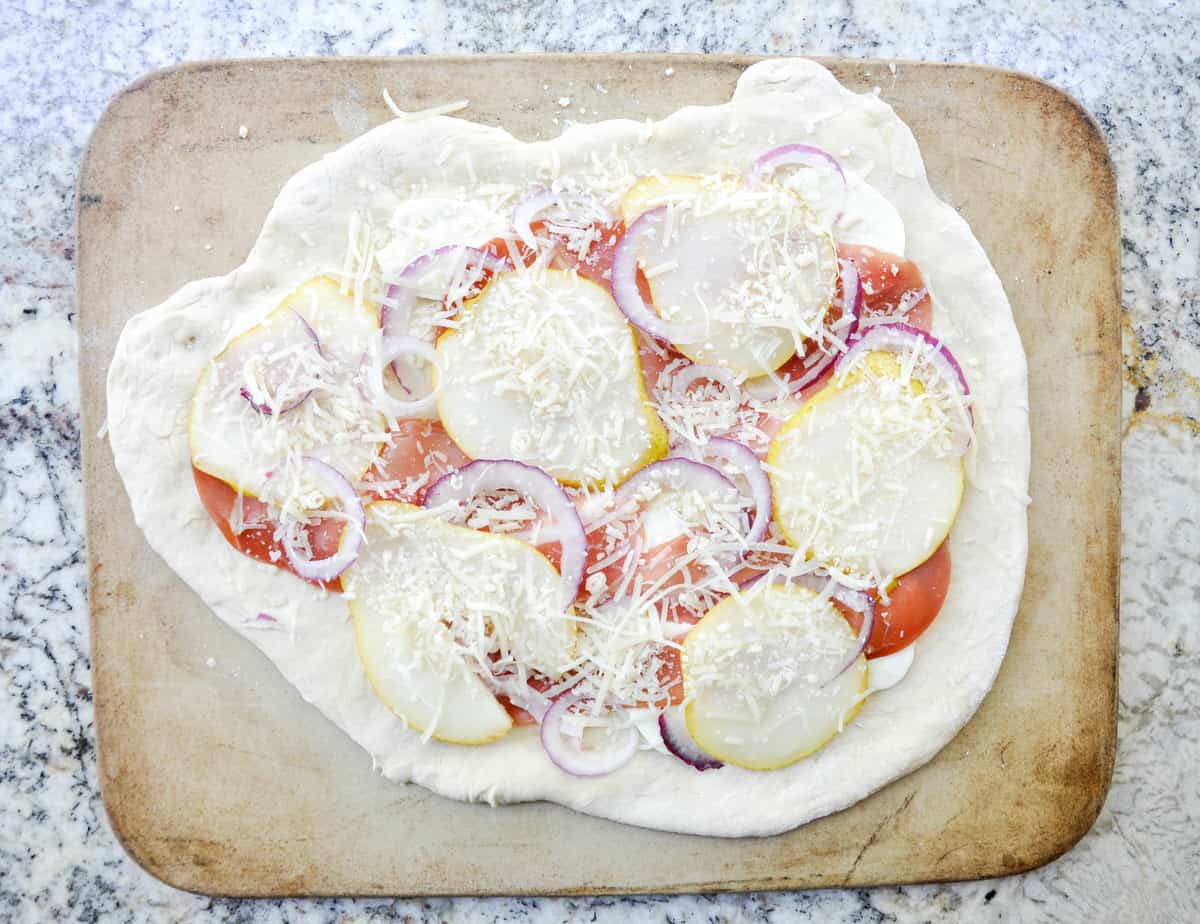 And a dusting of parmesan cheese. Bake at a 500 degrees for about 10 minutes. The high heat ensures a crisp crust and beautifully melted cheese.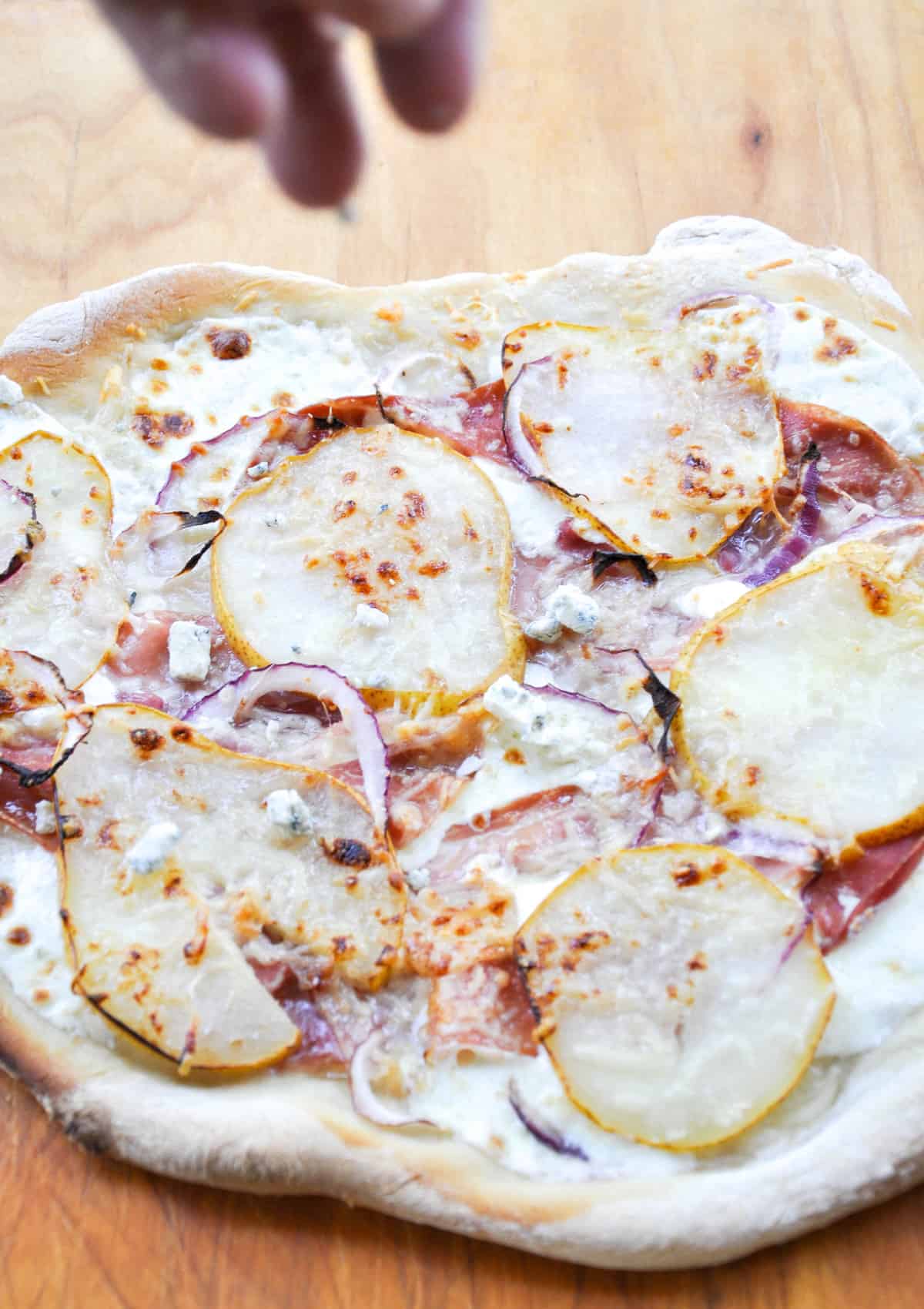 Once the pizza is out of the oven, top with a bit of crumbled gorgonzola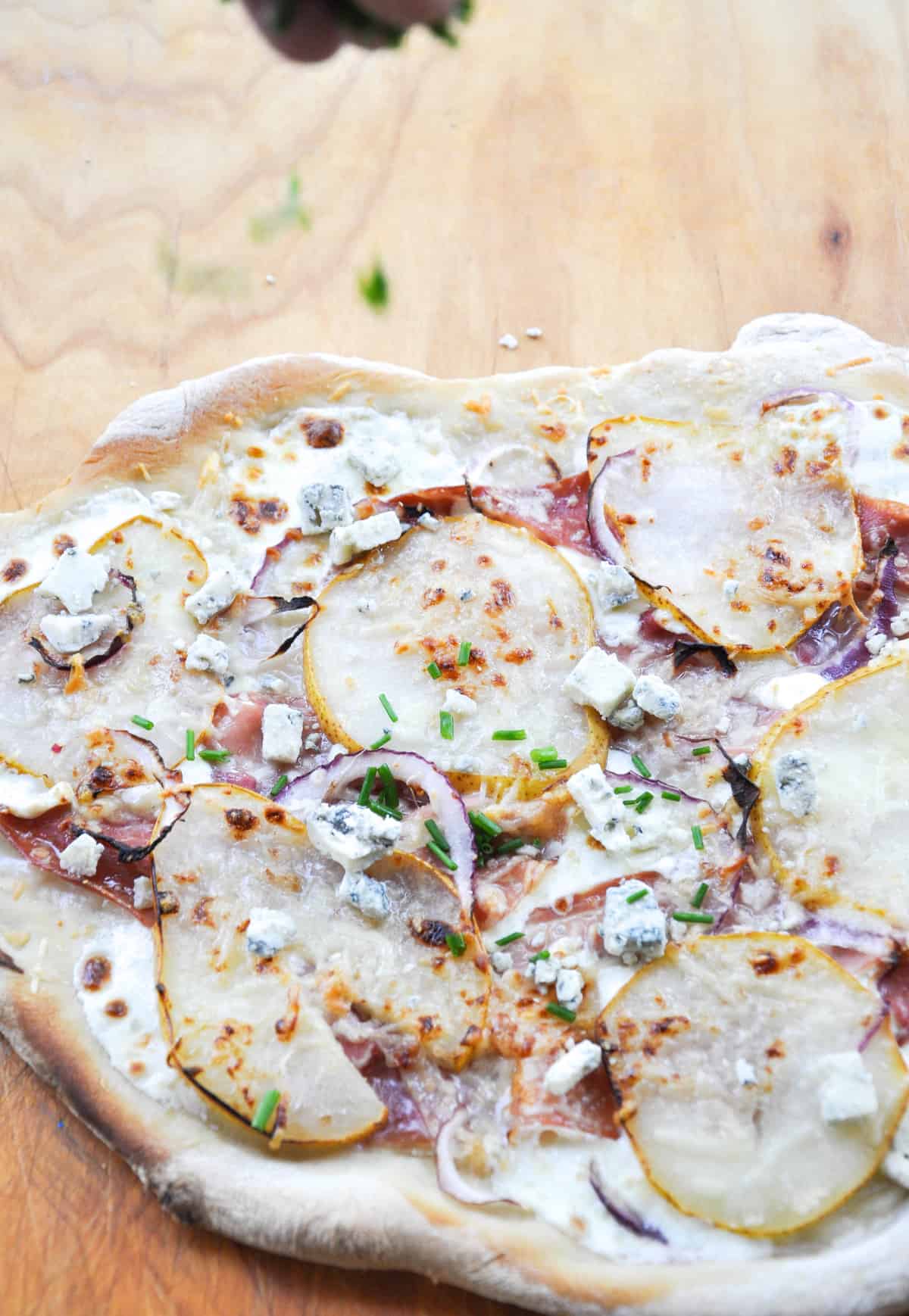 And chopped green chives.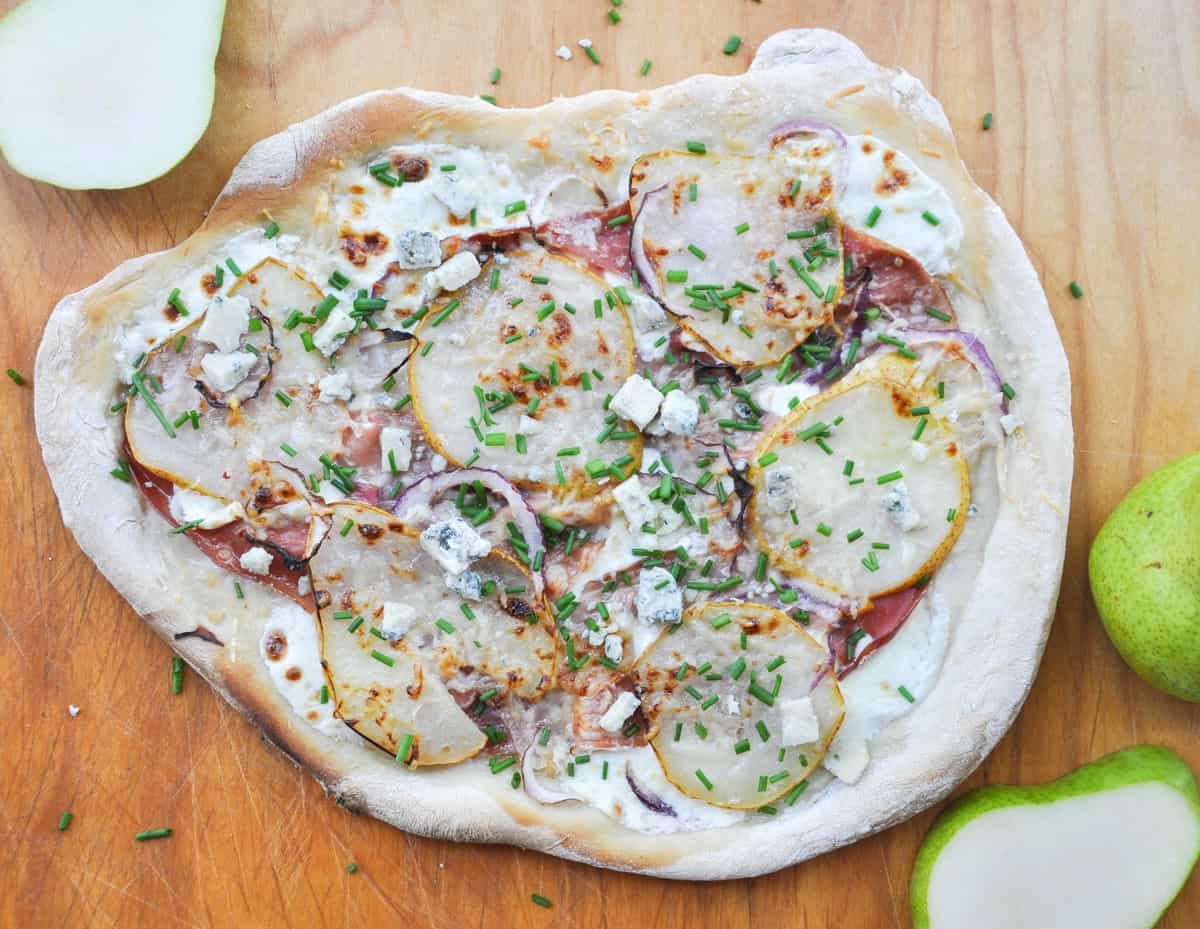 Meet your new favorite meal!
It's great as an appetizer, snack or even an entire meal for you and your family.
*If you have to share*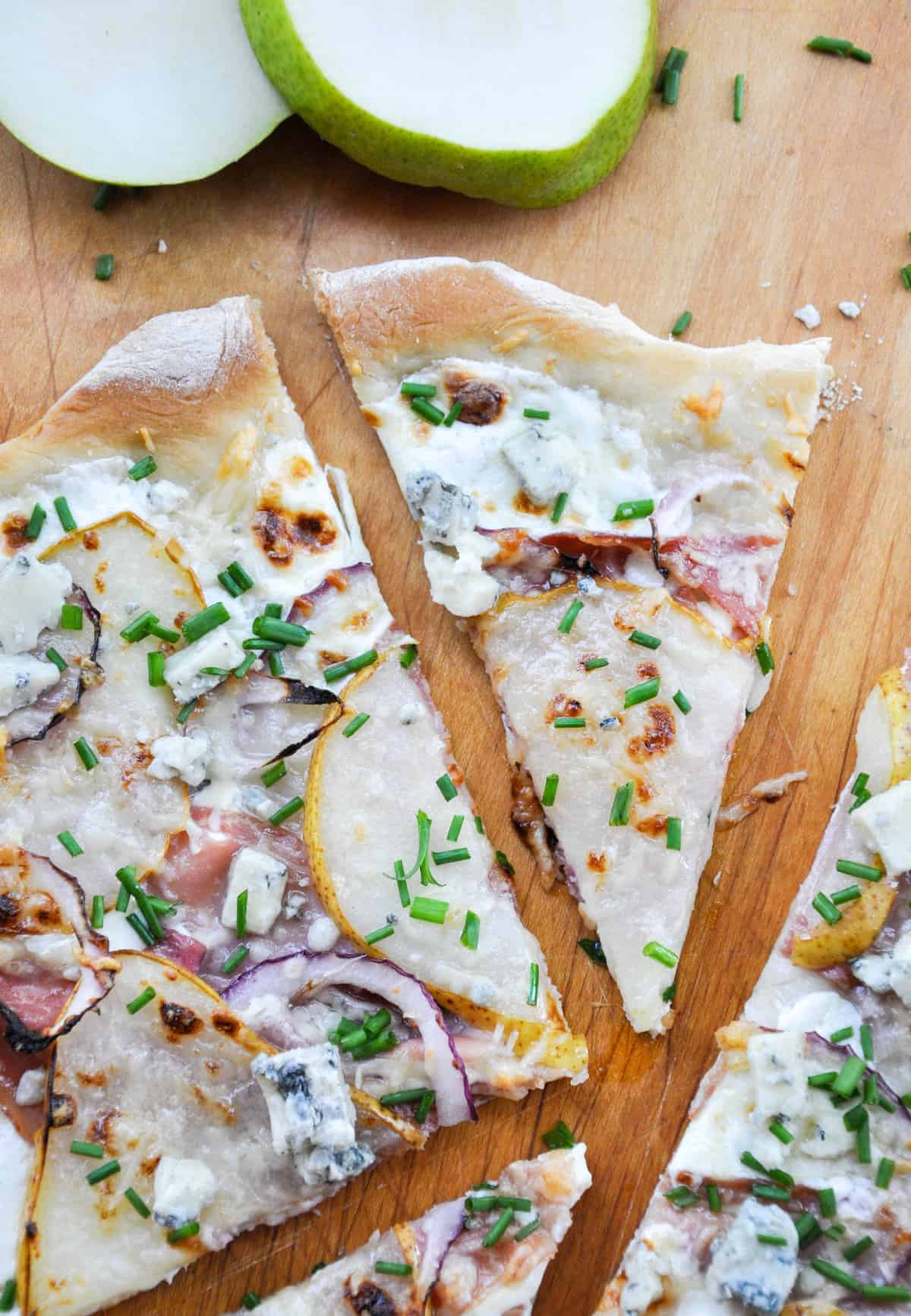 So, slice it up…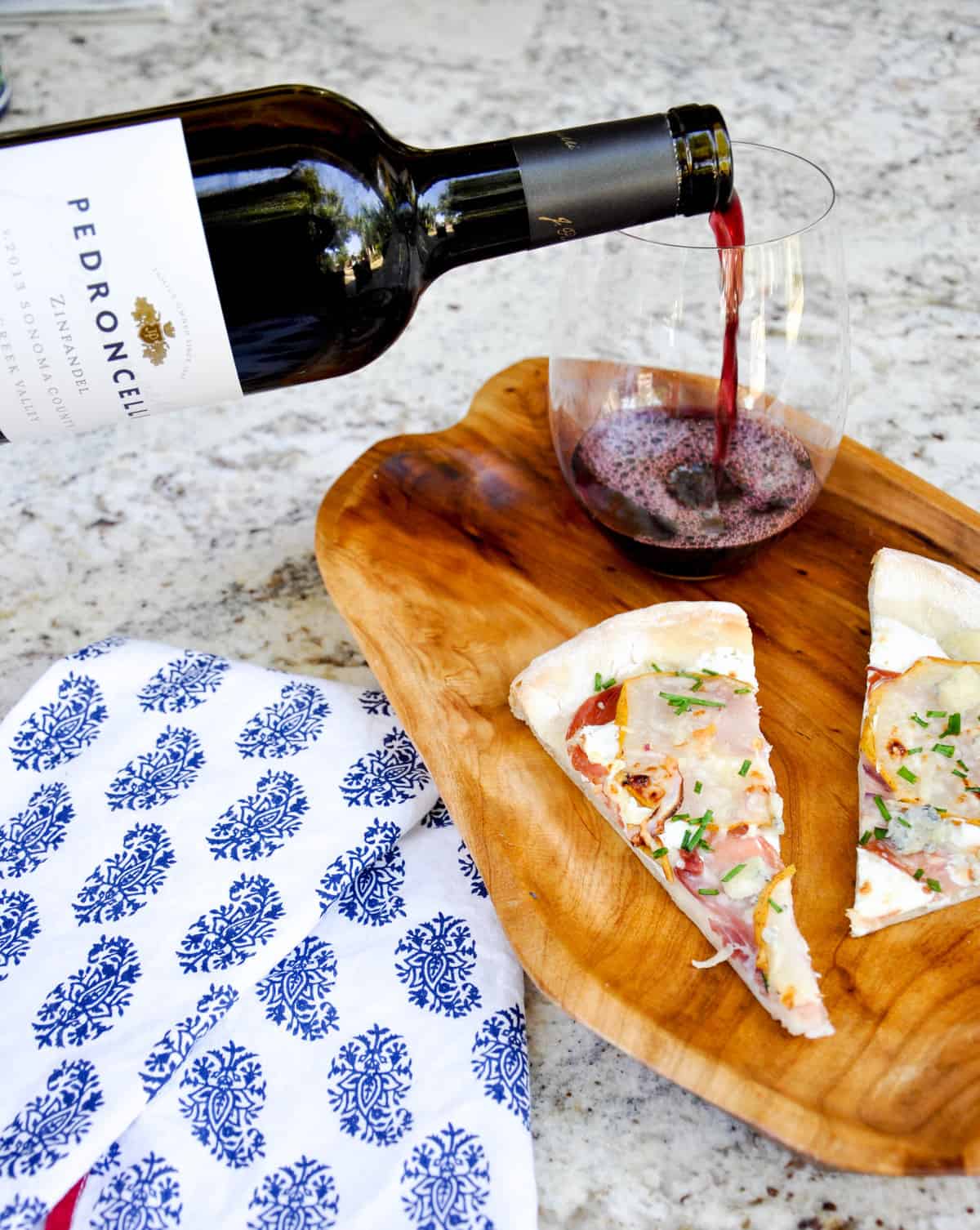 …pour yourself a nice glass of Zinfandel, and feast away.
Psst….did you know Zin is the perfect red wine to be paired with pear? Zin tends to be a tad spicy, yet still light and fruity enough to blend nicely with this pear pizza.
It's the perfect pairing!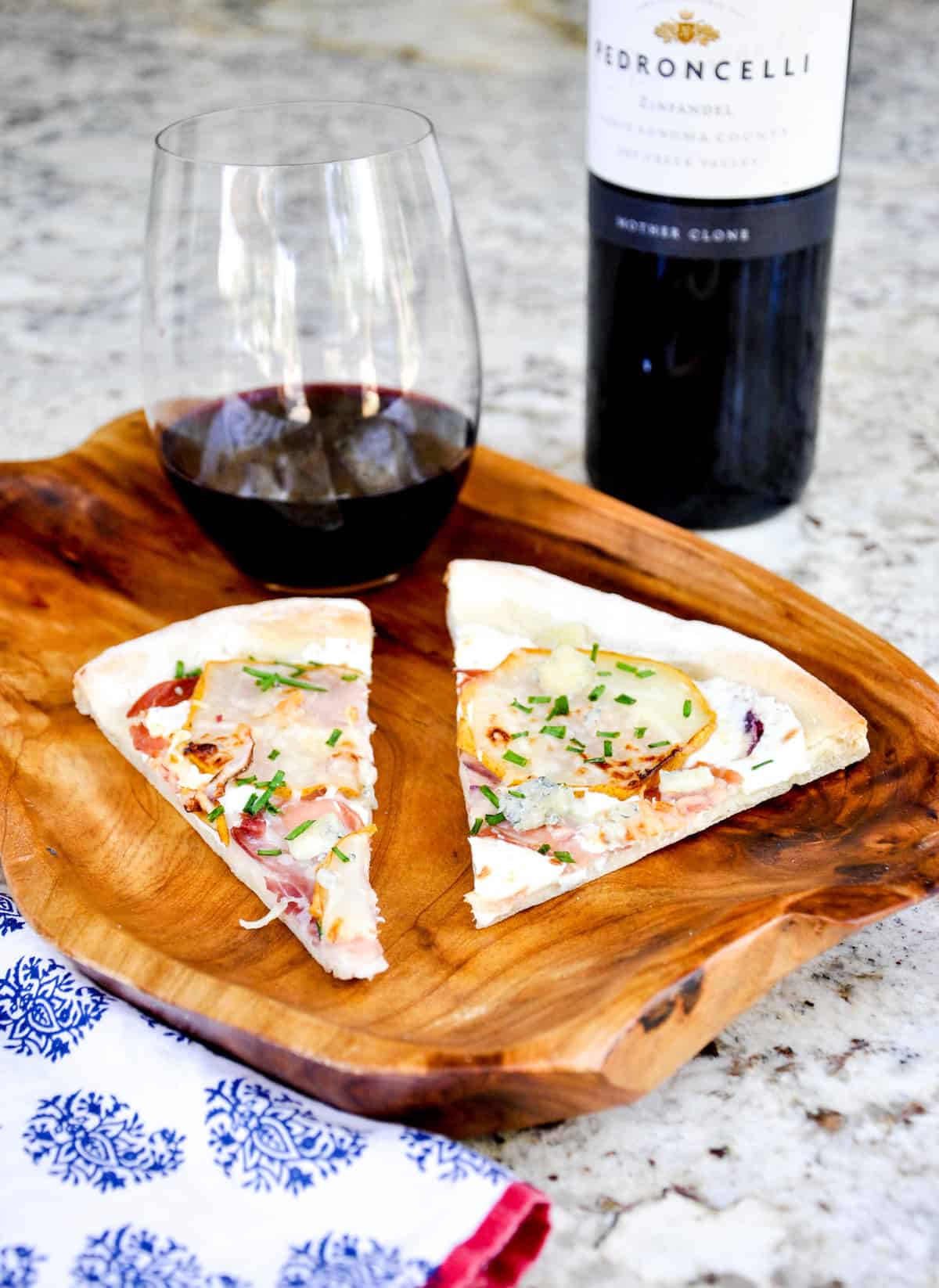 So pour yourself a glass, grab a slice…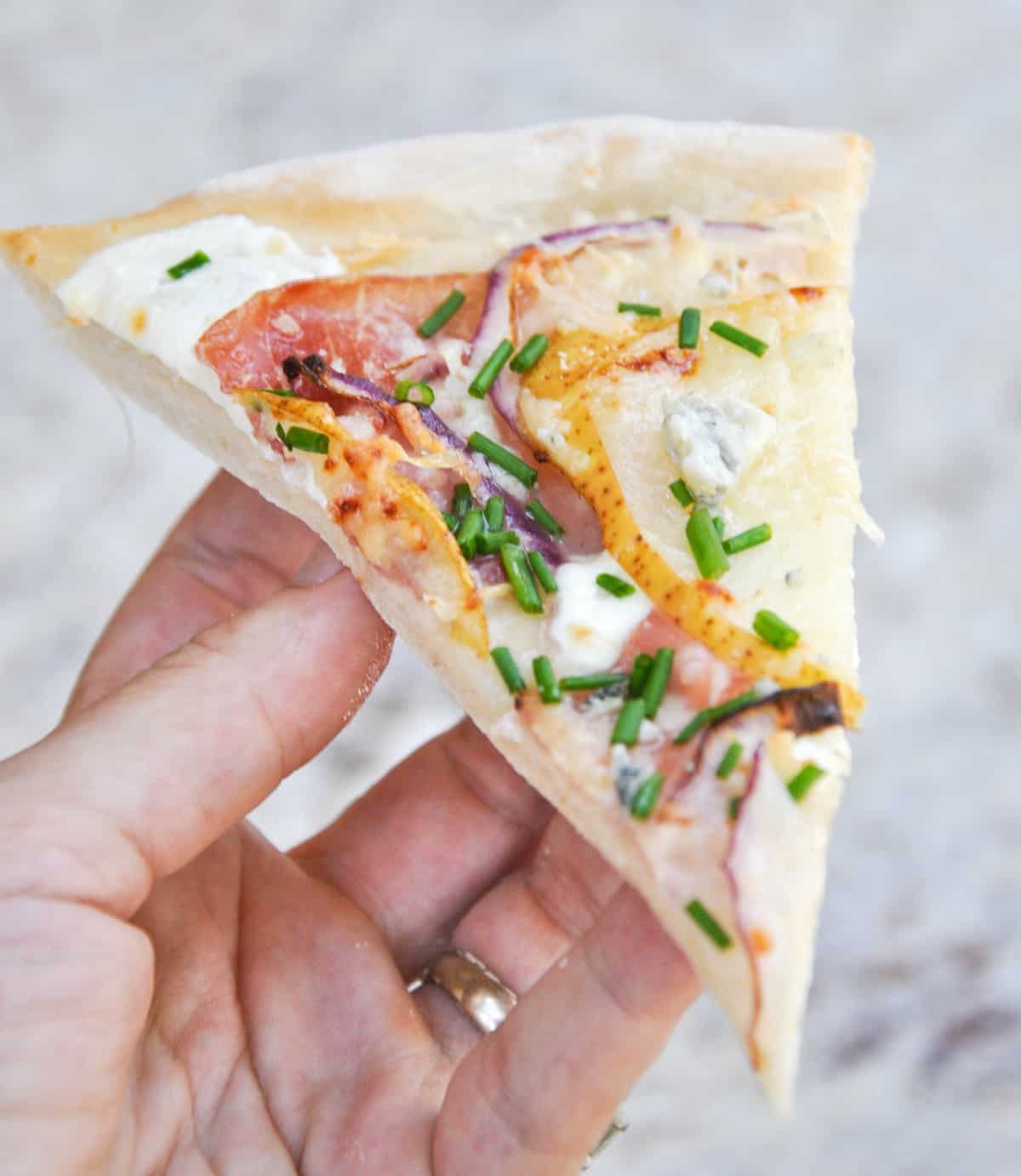 …and insert into mouth
Here is the simple recipe for ya!
Pear Prosciutto Pizza
2016-07-26 15:55:11
Serves 12
Ingredients
1 batch of pizza dough (refer to our nectarine pizza recipe)
4 bartlett pears, think sliced (about 8 slices per pear)
1/2 small red onion, sliced thin
8 oz. prosciutto slices
16 oz. fresh mozzarella, sliced thin
1/2 cup shredded parmesan
8 oz. crumbled gorgonzola
Fresh chives, chopped
Instructions
Prepare the pizza dough according to recipe. Roll out and place on a baking sheet or pizza stone
Preheat oven to 500
Top the rolled out dough with a layer of mozzarella, prosciutto, pear and red onion.
Dust with a bit of shredded parmesan
Bake for 10-12 minutes or until crust is browned and cheese is bubbling
Remove and allow to rest for a few minutes.
Top with crumbled gorgonzola and chopped chives
Notes
This recipe makes 4 pizzas!
California Grown https://californiagrown.org/