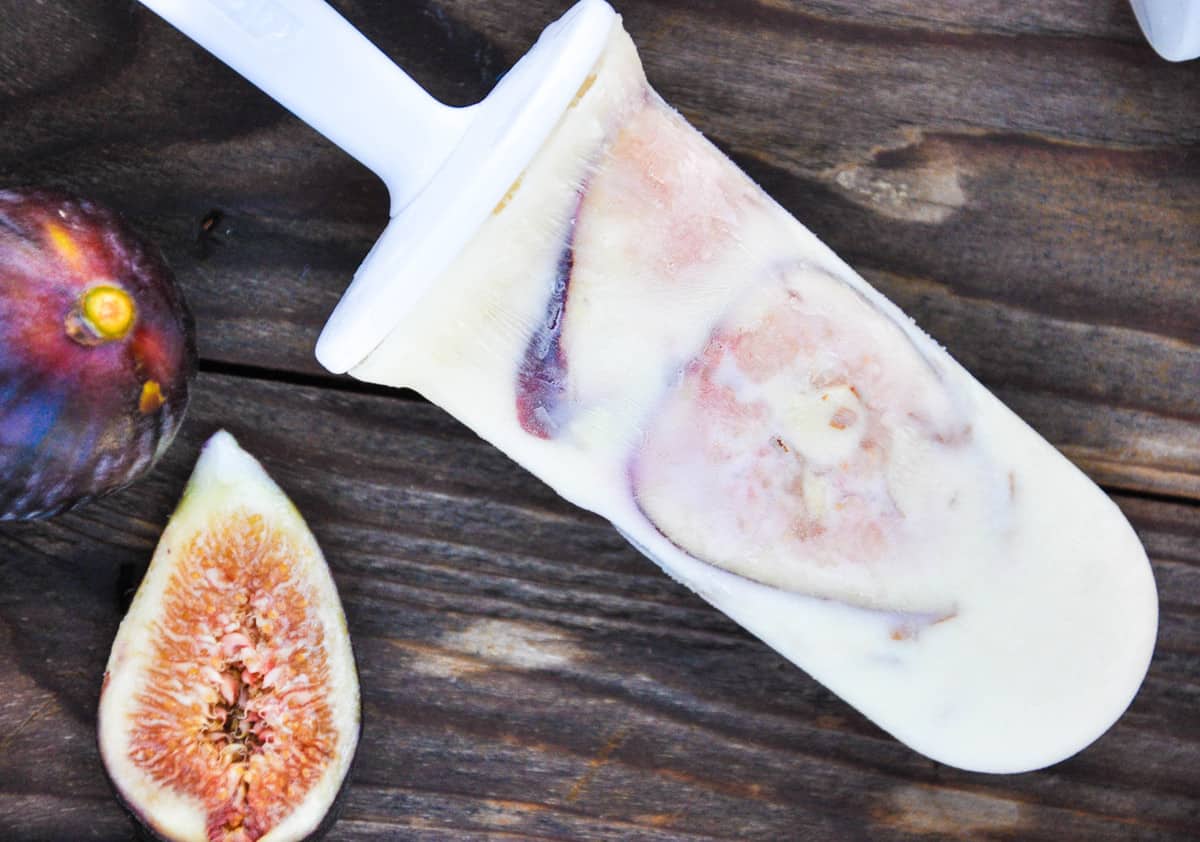 CA GROWN Blog
Discover. Learn. Connect.
Black Mission Fig and Almond Popsicles
July 21, 2016
Eat the Season!
Sign Up For Weekly Recipes
« Back to Recipes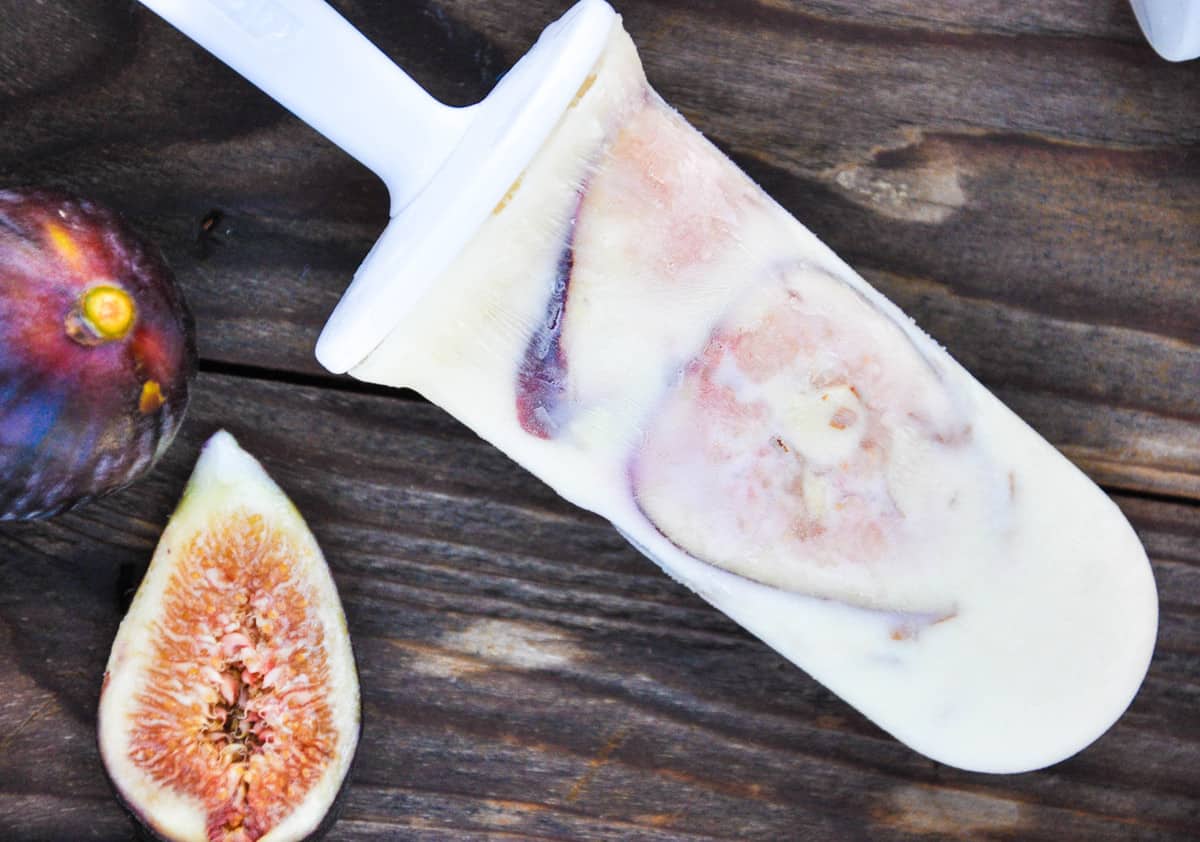 Black Mission Fig and Almond Popsicles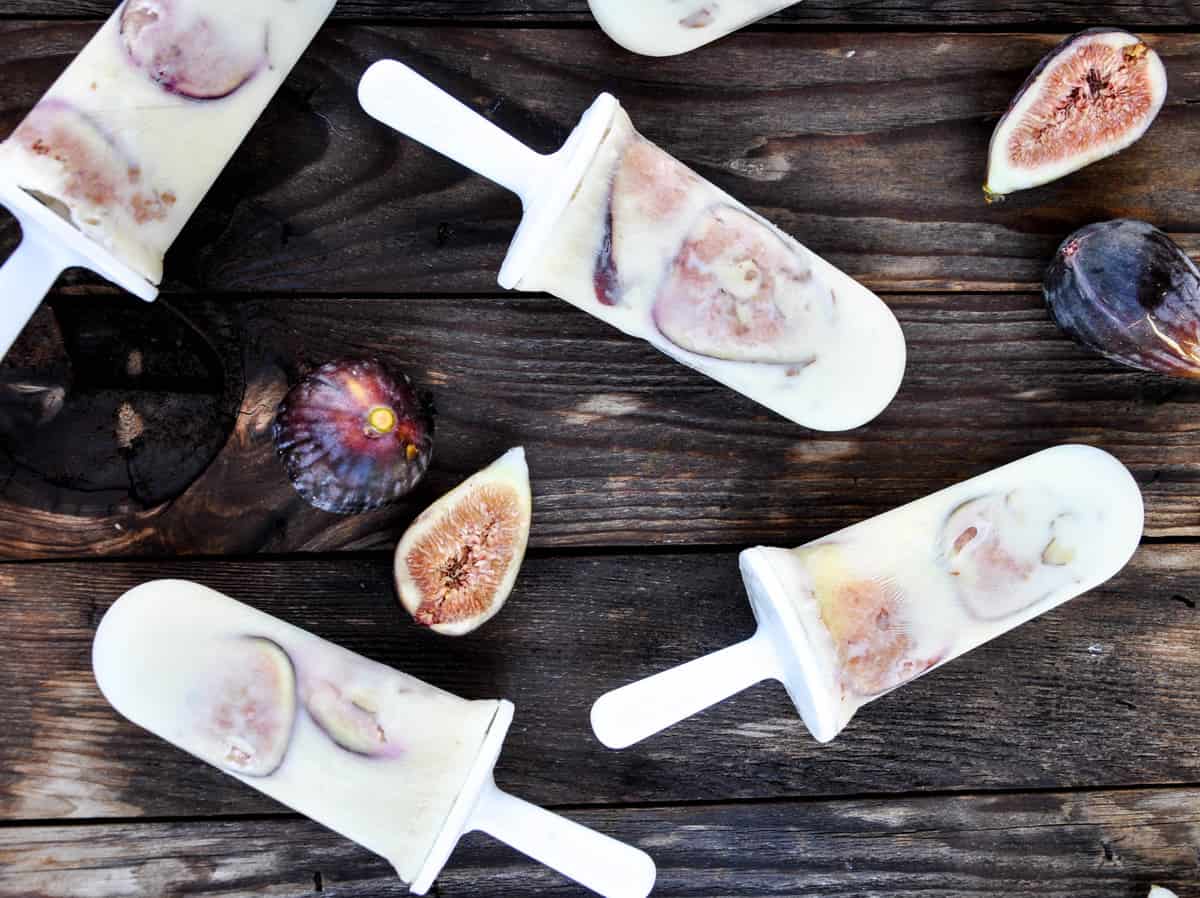 Fresh fig season is here!
If you've never enjoyed fresh figs before, you are seriously missing a wonderful treat. Contrary to the dried fig mixture in that ever popular Fig Newton cookie that we all know and love, fresh figs are mild and elegant and a beautiful addition to any dish.
I found a beautiful approach to combine fresh figs and yogurt and ended up discovering a great way to preserve the delicate shelf life of those tasty figs….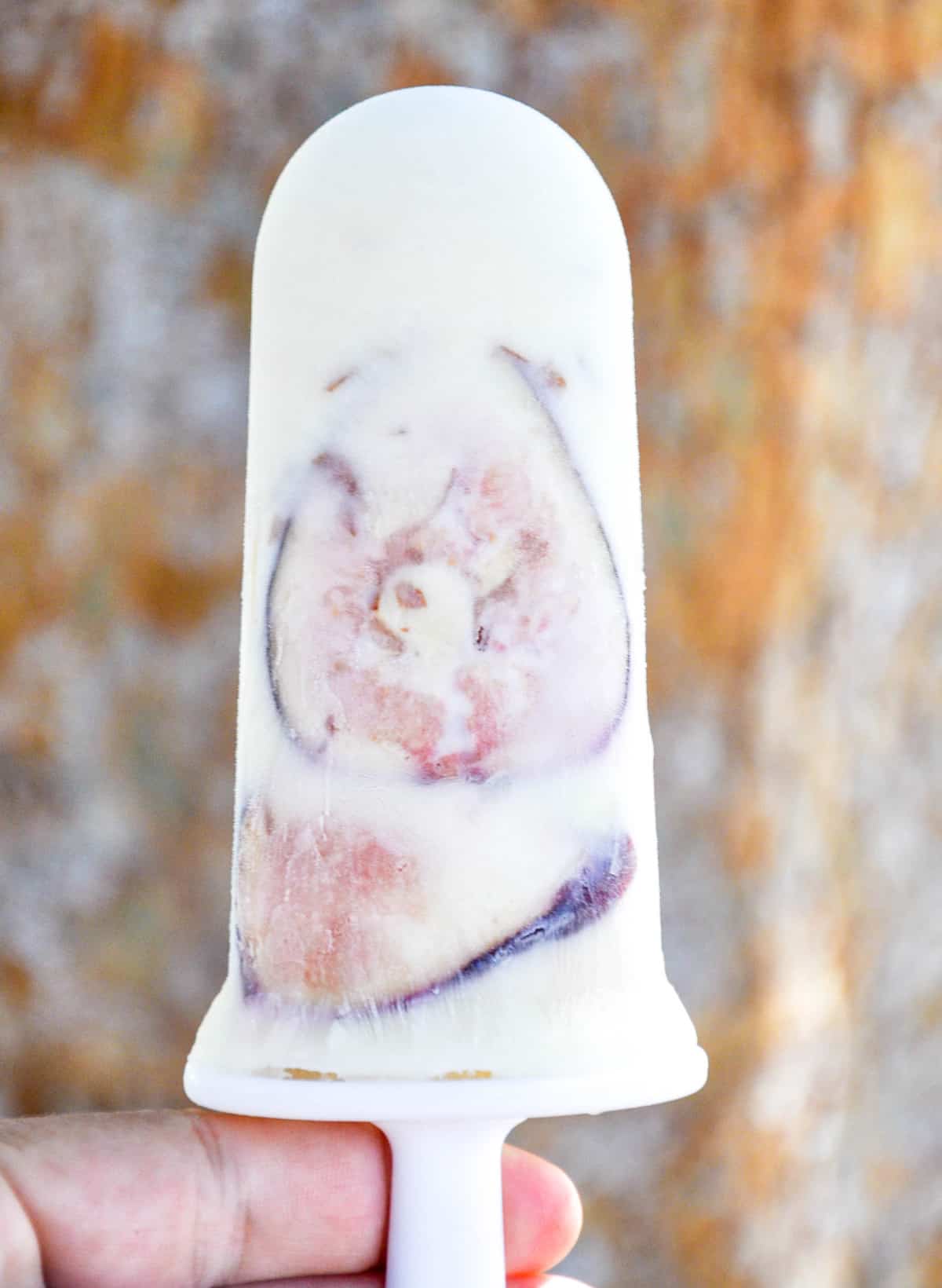 Fig Pops!
Store-bought greek yogurt combined with sliced almonds and those beautiful fresh figs create a perfect breakfast bar that packs a powerfully nutritious punch. Not to mention, a beautiful presentation. And my motto is if it looks beautiful, it's sure to taste beautiful
.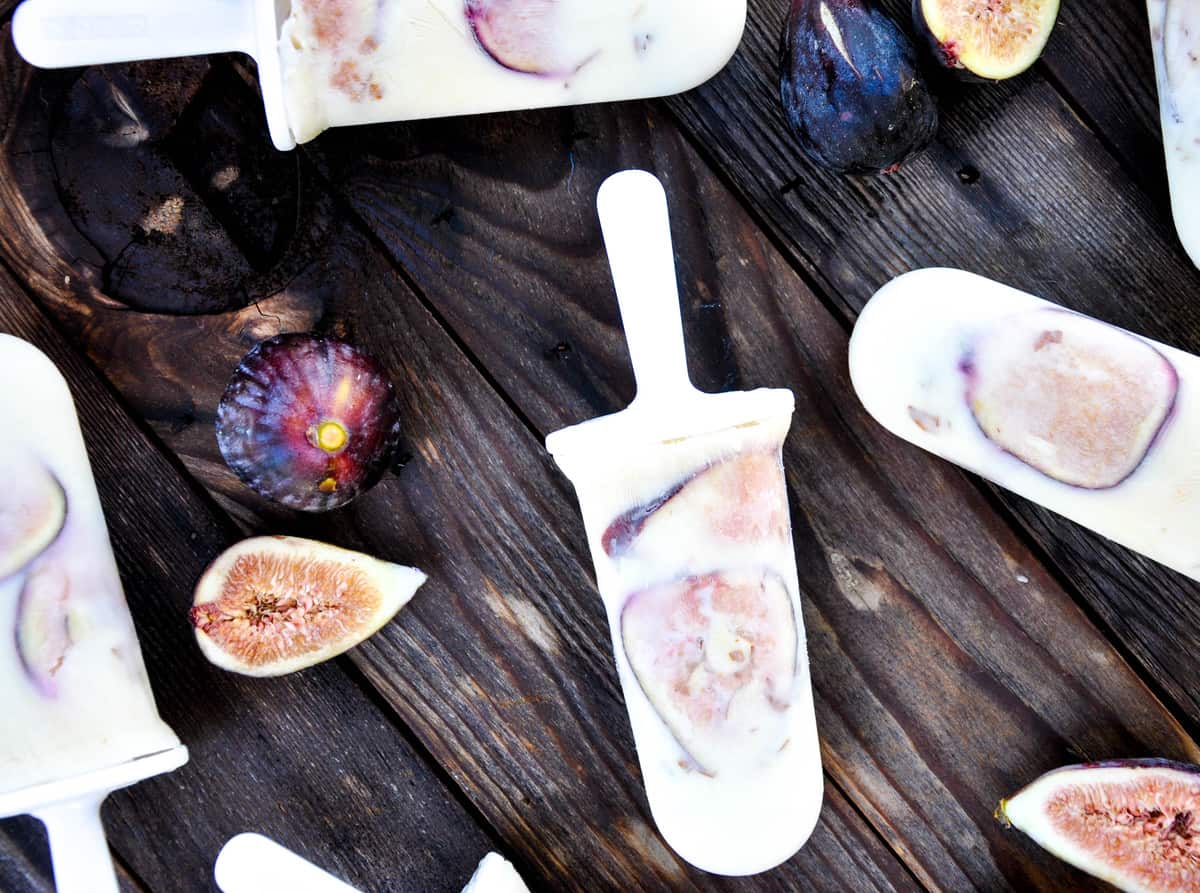 These Black Mission Fig and Almond Pops only took me 15 minutes to prepare and get into the molds. I froze them overnight and they were perfect for the next morning's breakfast.
I think they would be a great dessert bar too!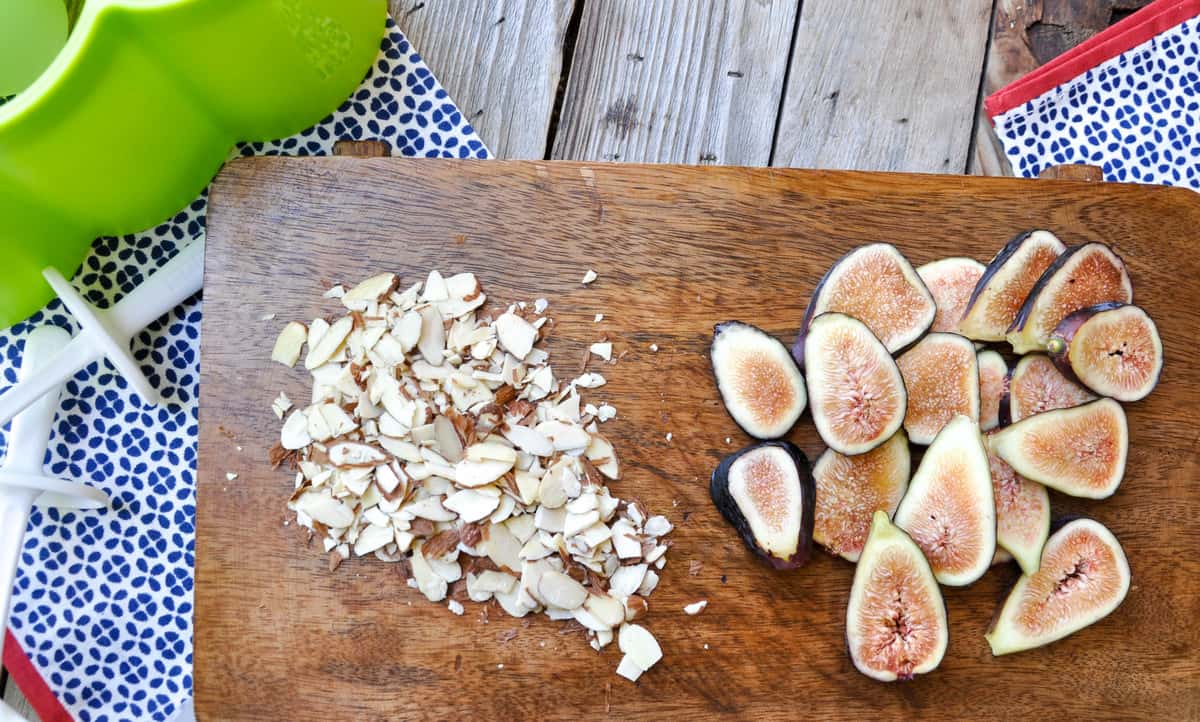 I started by slicing the figs into thin slices. All shapes and sizes will work in the popsicle mold, so make sure to use the ends too. I used this popsicle mold which was extremely easy to handle. The molds are clear plastic making it simple to see the ingredients from the outside while building. The white plastic tops/sticks are sturdy and easy to snap into the tops, ensuring a tight seal.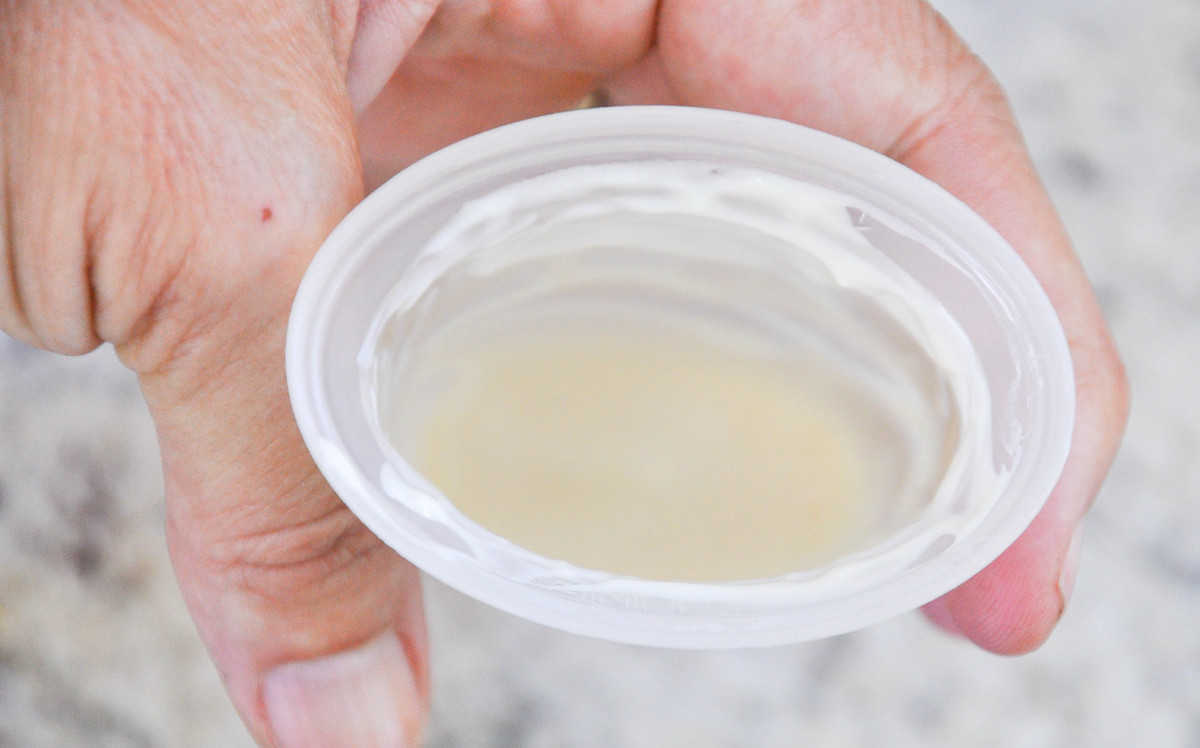 Add a heaping tablespoon of greek yogurt to the mold and press into the bottom. Using the back of the spoon on the way up, I added a thin layer of yogurt to the sides to help the figs stick once in place.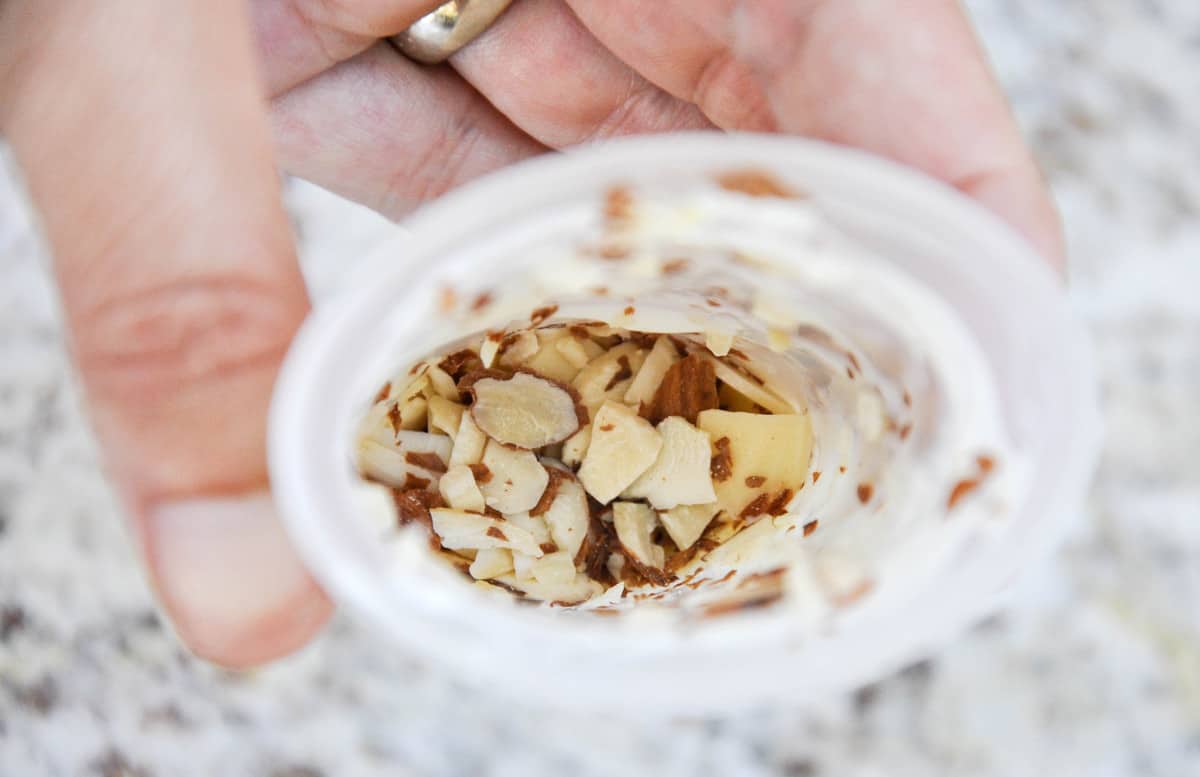 Next is a layer of sliced almonds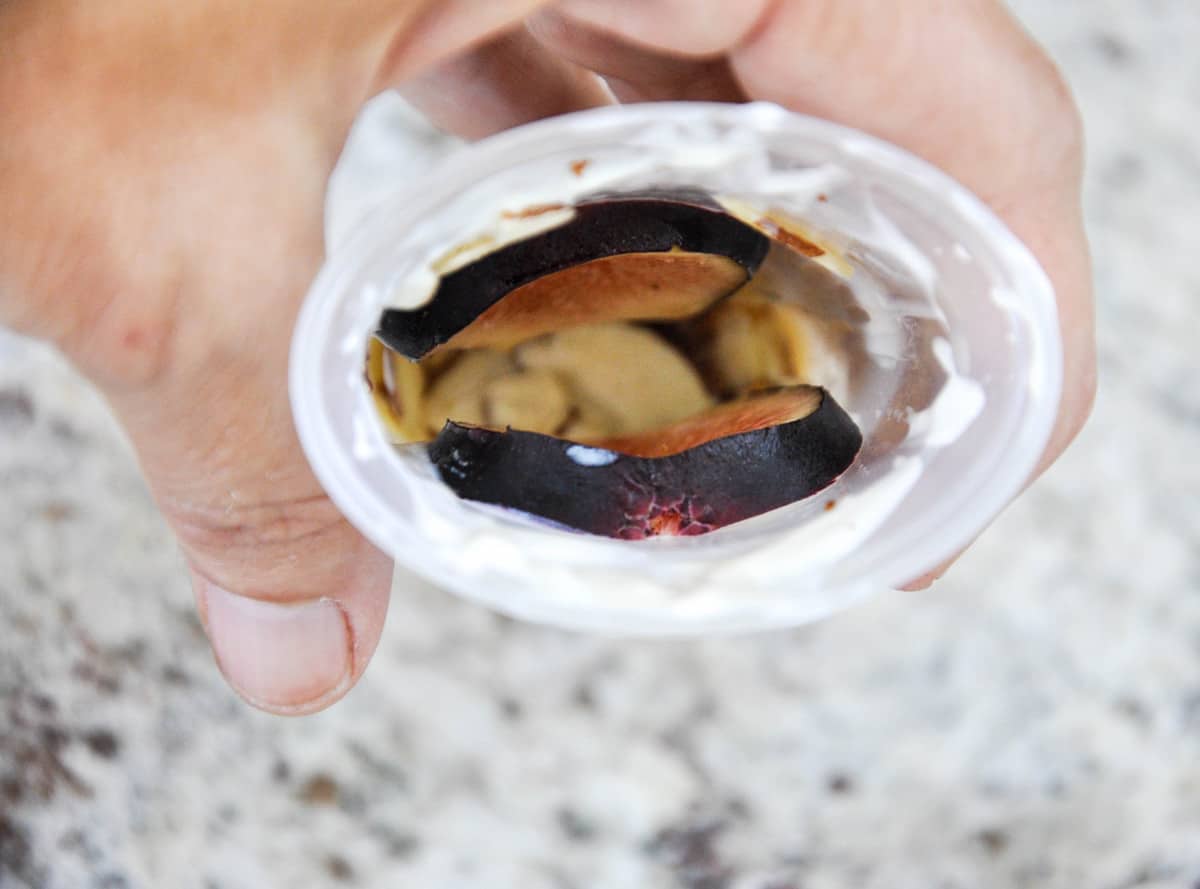 Followed by two to three sliced figs pressed up against the sides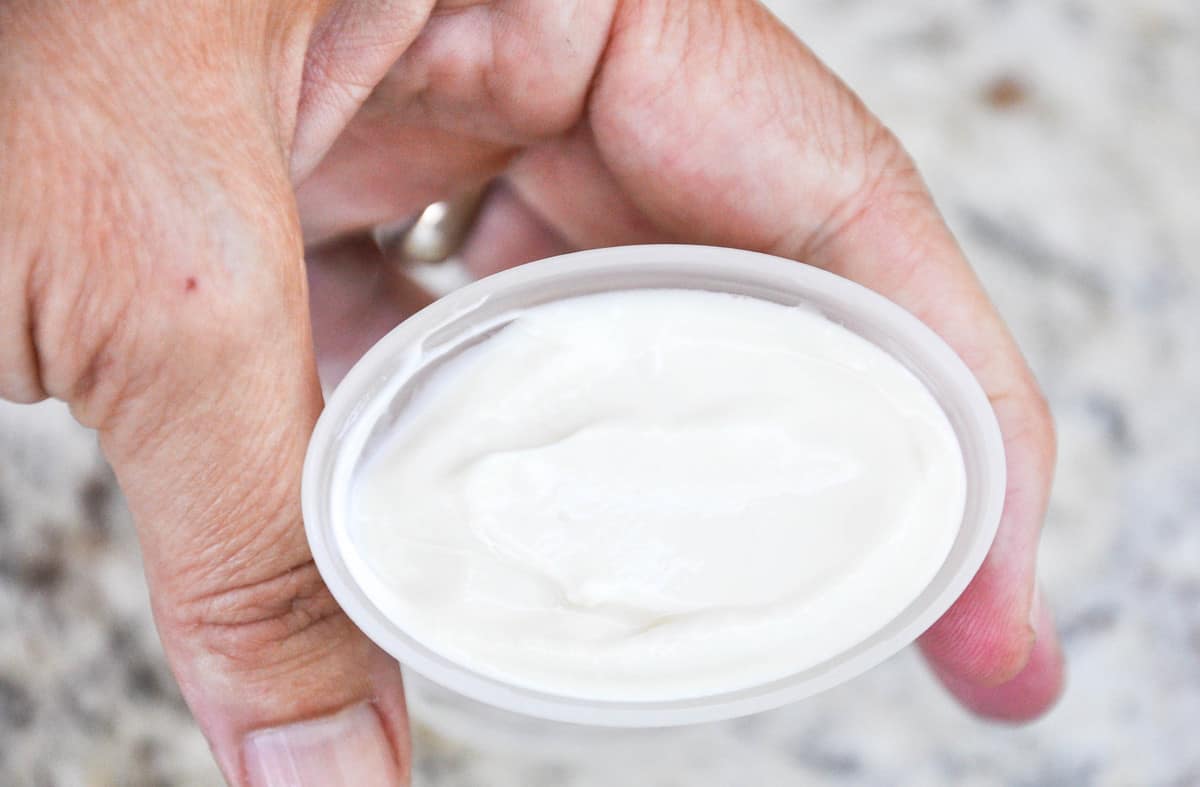 Fill the mold with the rest of the yogurt and tamp down on a hard surface to release any air pockets. Add more yogurt and almonds and fill to the top. I also added a few more sliced figs here and there if there was extra space.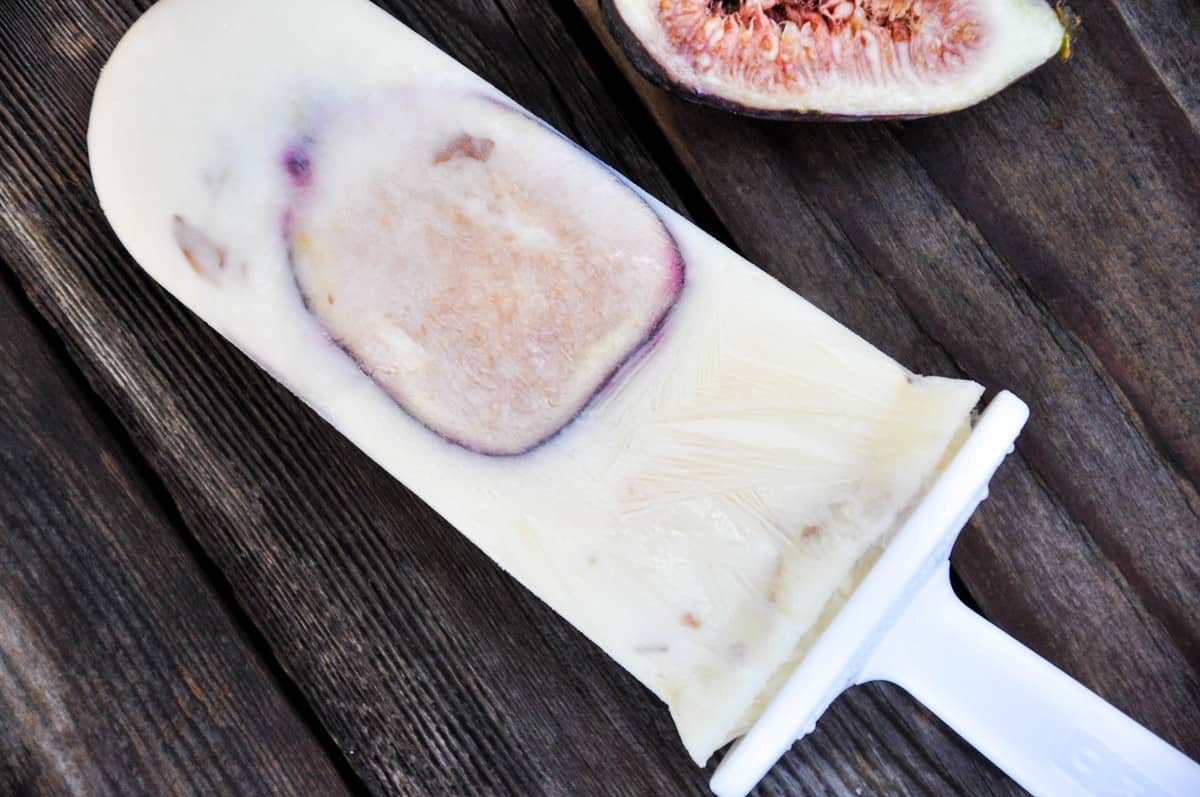 Freeze for at least four hours or overnight and, Voila!
Figgy heaven on a stick.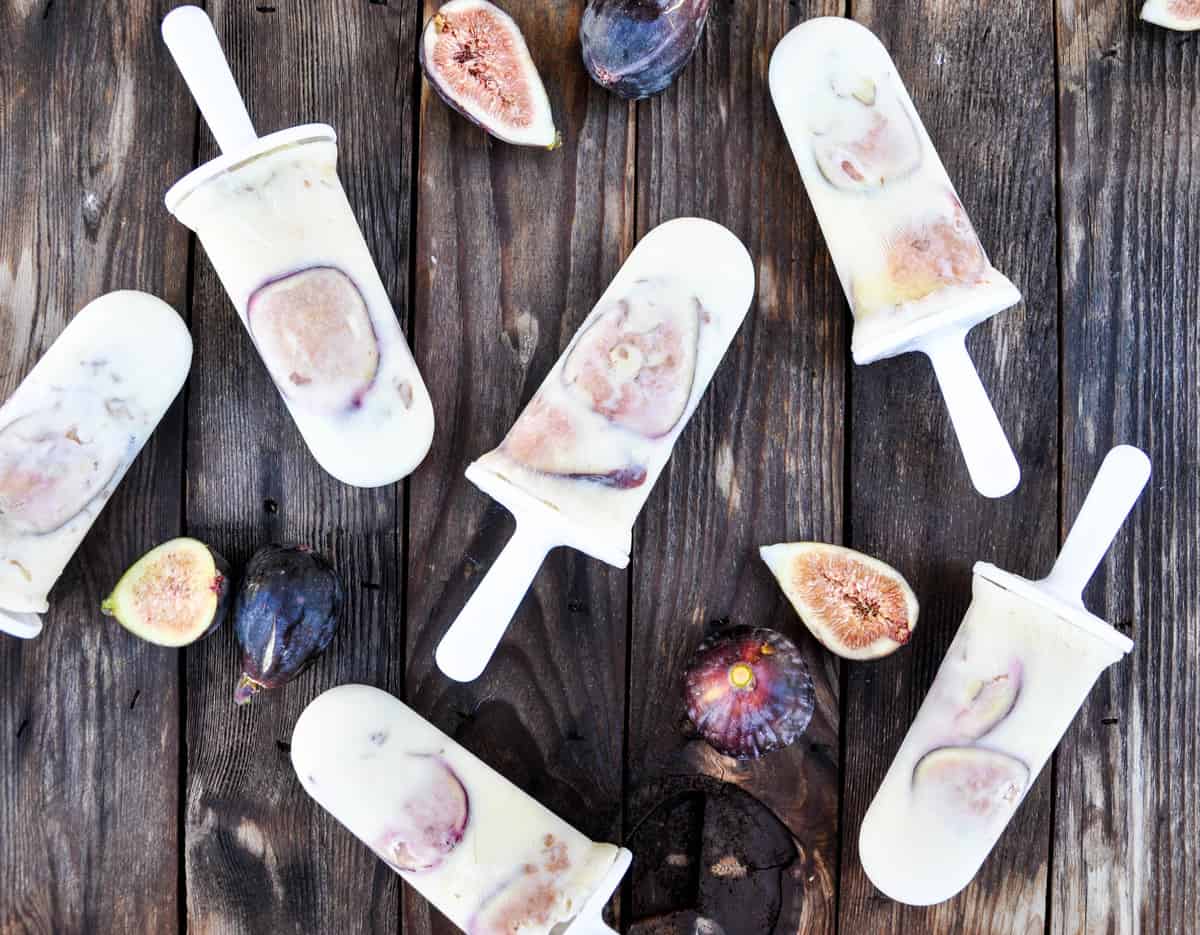 Seriously so good!
You've go to try it….. Here's the recipe for ya!
Black Mission Fig and Almond Popsicle
2016-07-21 11:40:53
Serves 6
Ingredients
16 oz. container greek yogurt (I used honey vanilla flavored)
6 fresh figs (I used black mission), sliced
8 oz. sliced almonds
Instructions
Working with your popsicle molds, add about a tablespoon of yogurt to the bottom, which is eventually the top once frozen
Add a layer of sliced almonds
Add a few slices of figs, pressing to the outside of the mold
Fill the mold with additional yogurt to the fill line, adding more almonds and figs as desired
Freeze for at least four hours or overnight for best results
Adapted from Inspiration
California Grown https://californiagrown.org/