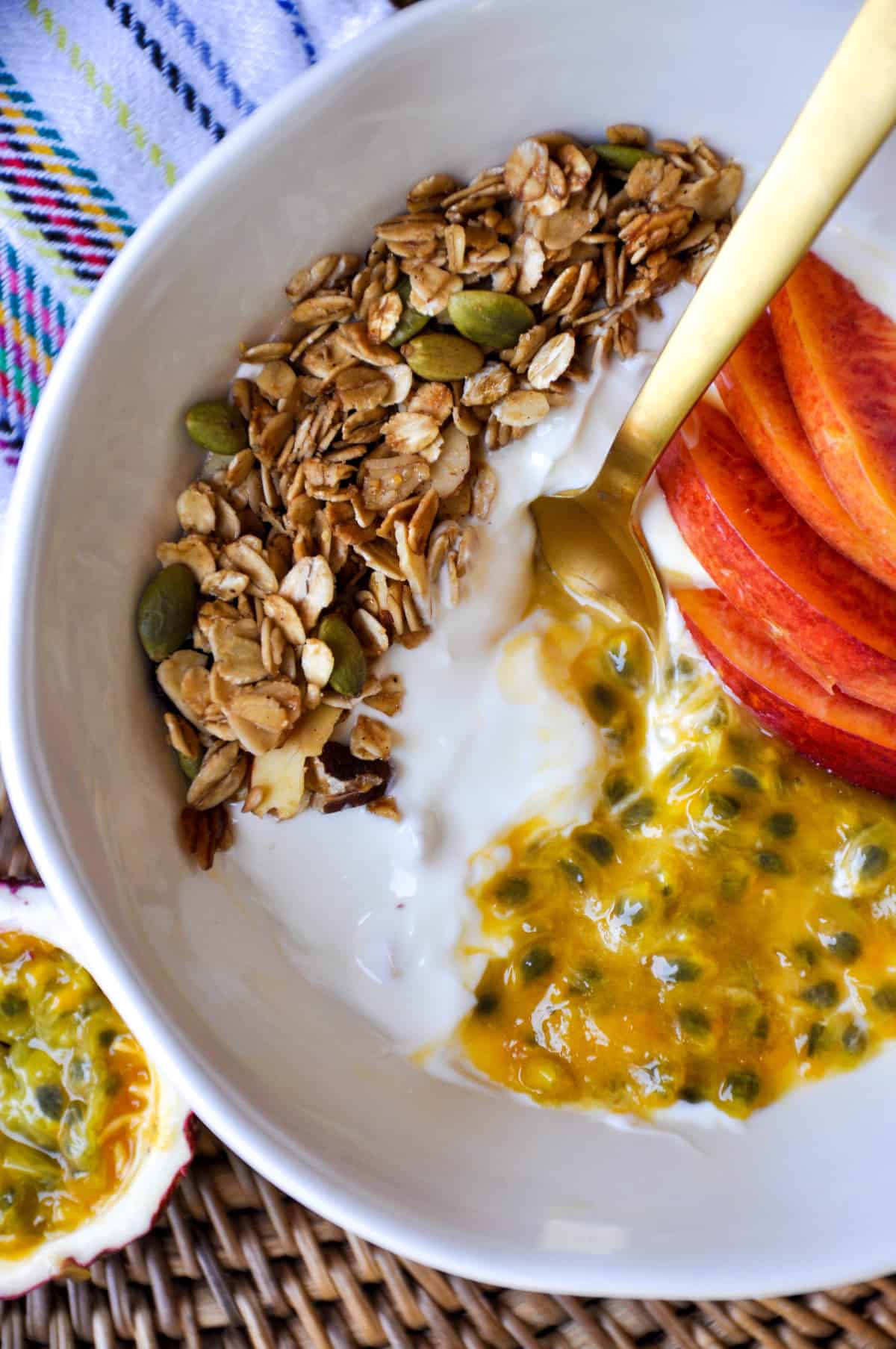 CA GROWN Blog
Discover. Learn. Connect.
Passion Fruit & Granola Yogurt Bowl
August 23, 2017
Eat the Season!
Sign Up For Weekly Recipes
« Back to Recipes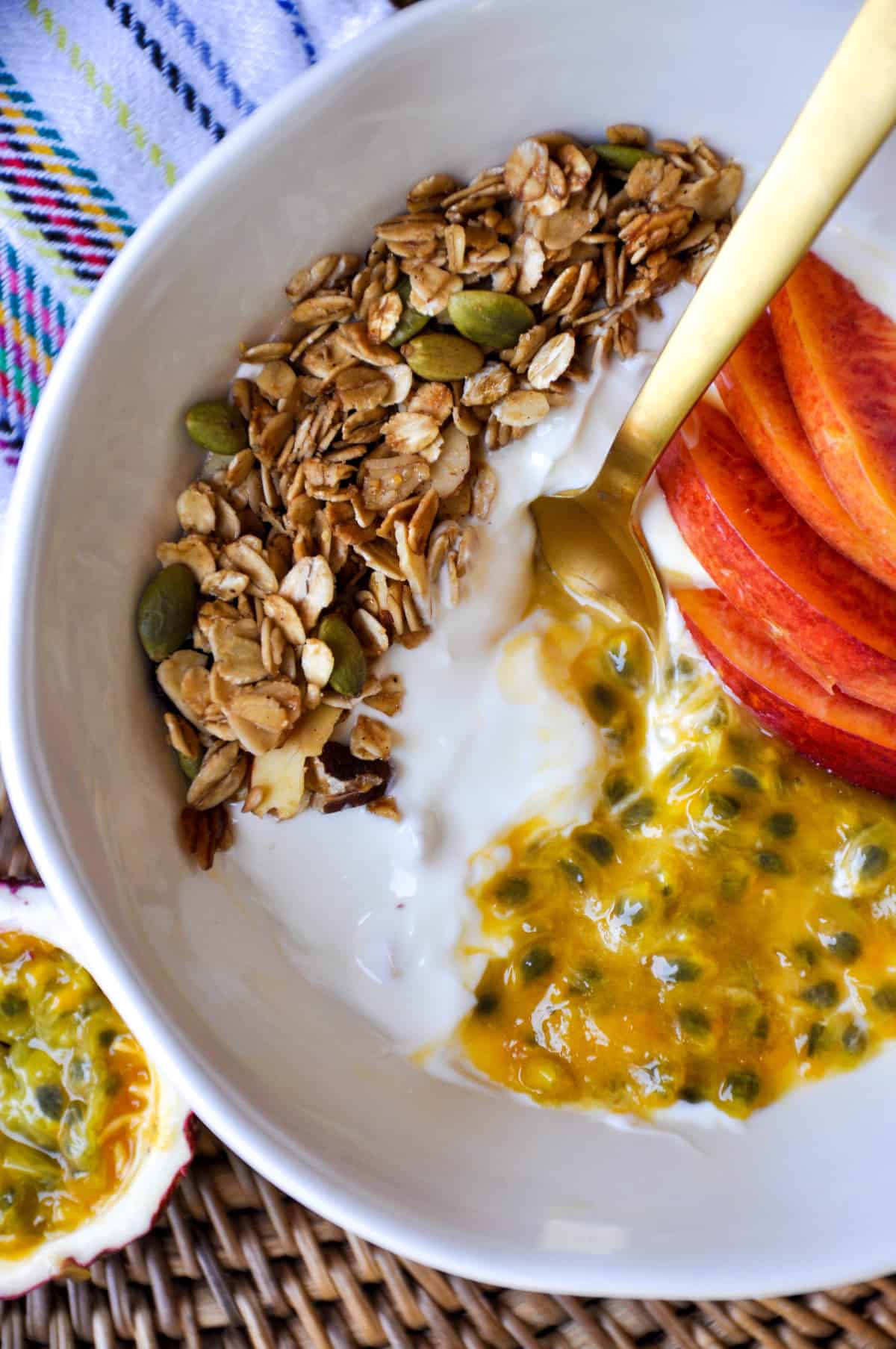 Passion Fruit & Granola Yogurt Bowl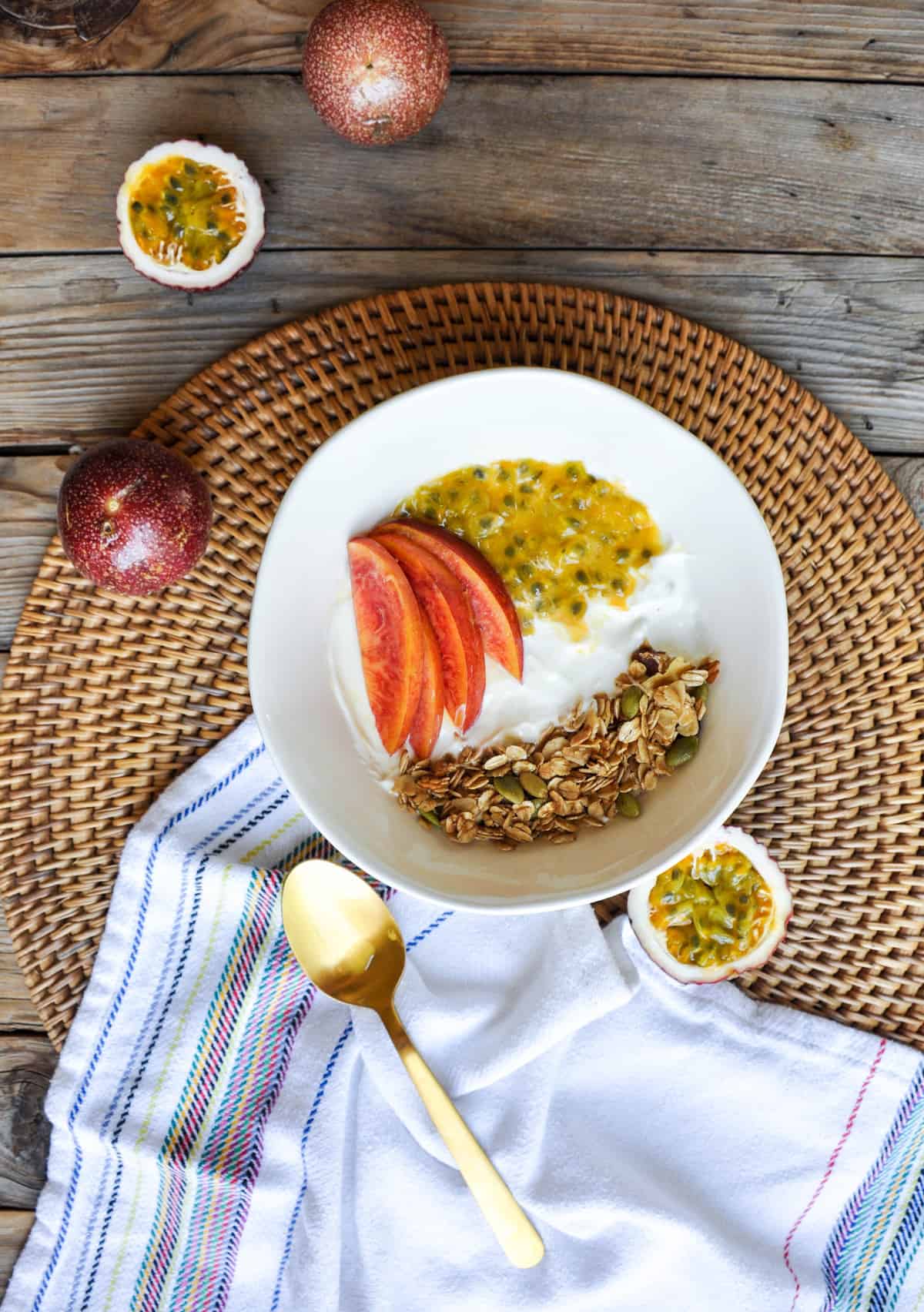 Woah, guys.
I just happened to discover a lush treat grown right here in Southern California!
The name is as exotic and tropical as the taste. Even just the slightest whiff of its freshly split half beckons the senses to a far away balmy island. The fresh pulp that surrounds the interior seeds is juicy with the perfect amount of tartness. The seeds can be extracted or left in to eat. I left my seeds in and it added an extra and welcomed level of texture.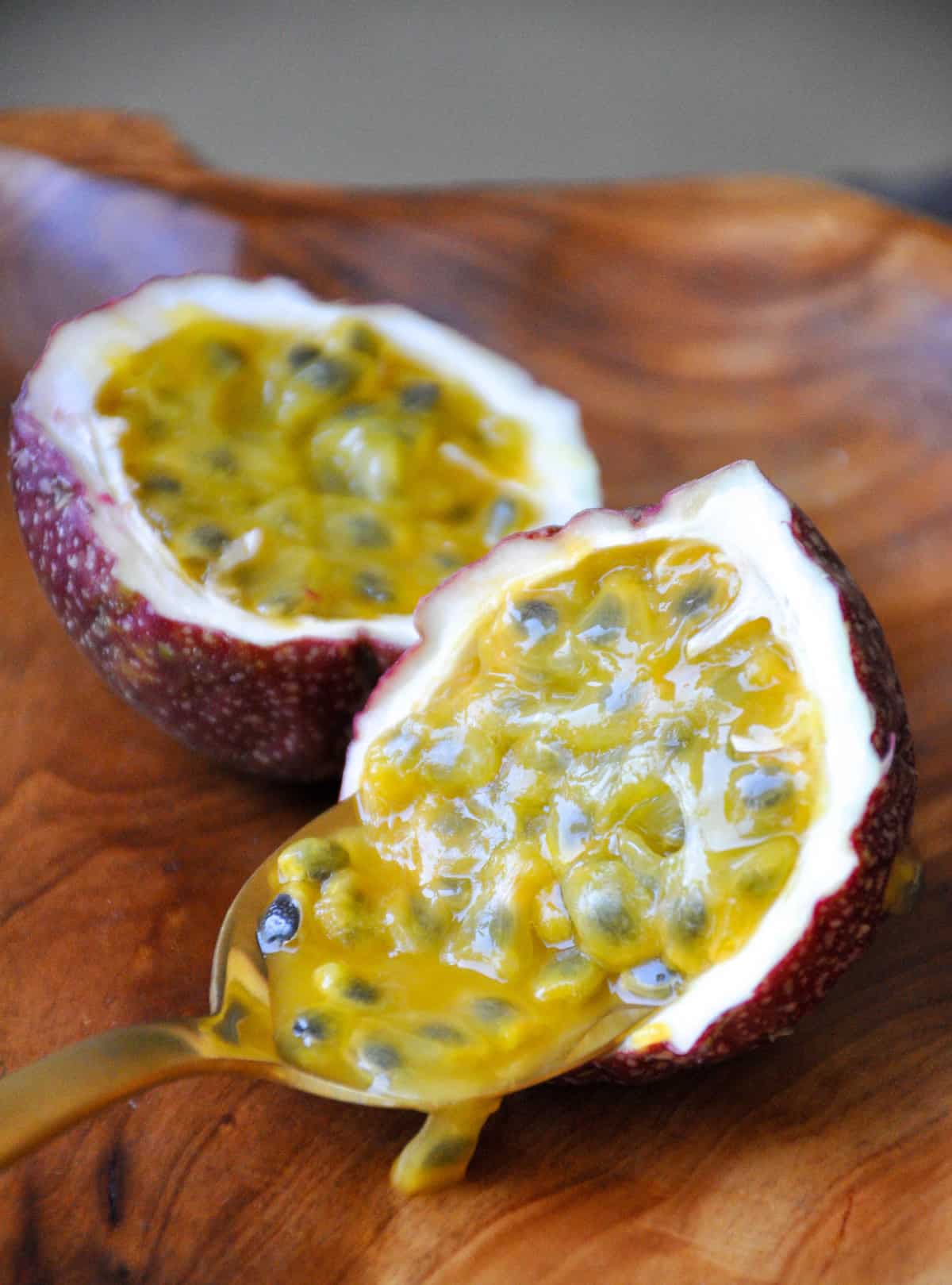 Simply slice right through the leathery exterior and scoop out the pulp with a spoon.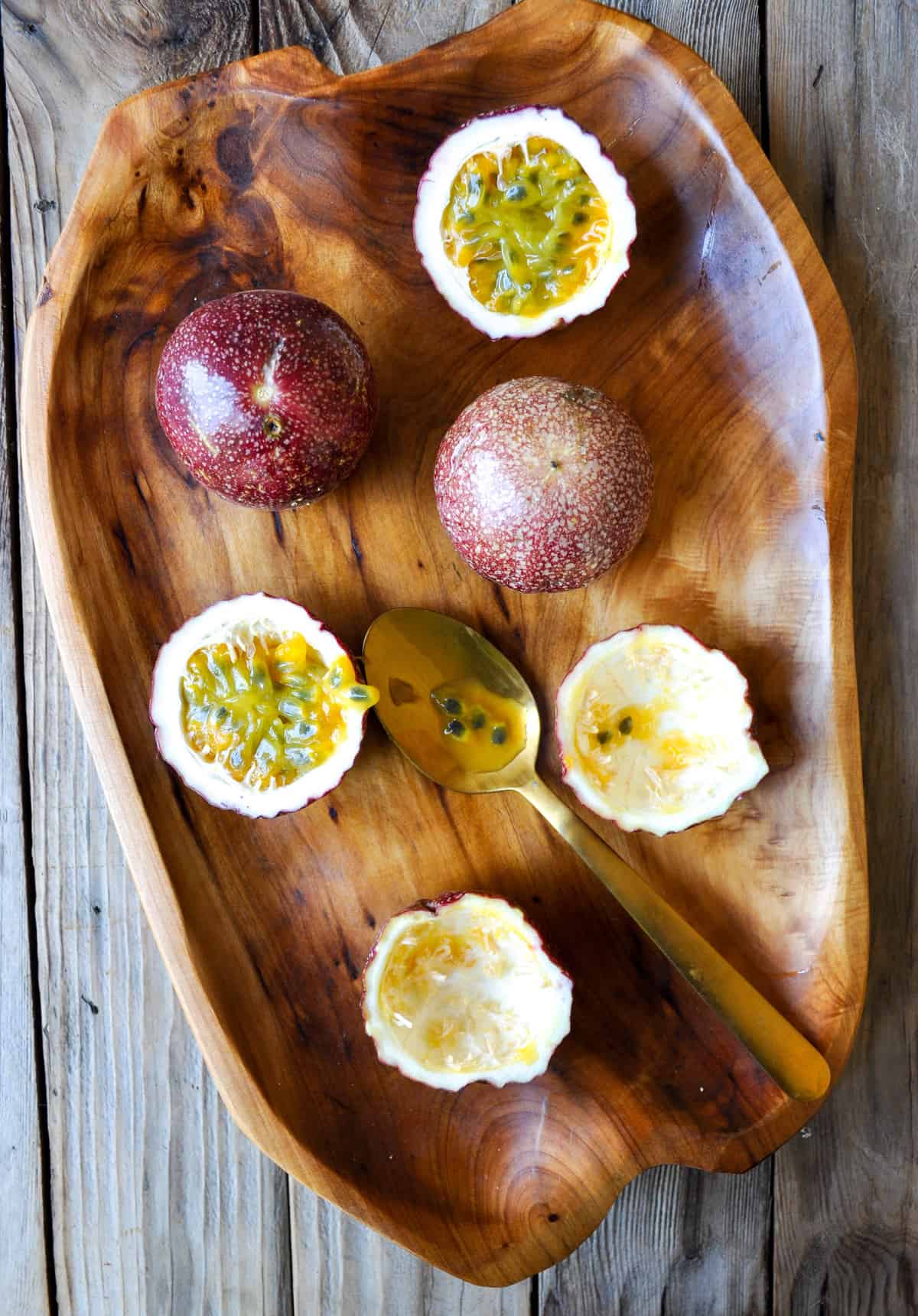 This particular variety is called Frederick and is in season throughout the Summer and into Fall.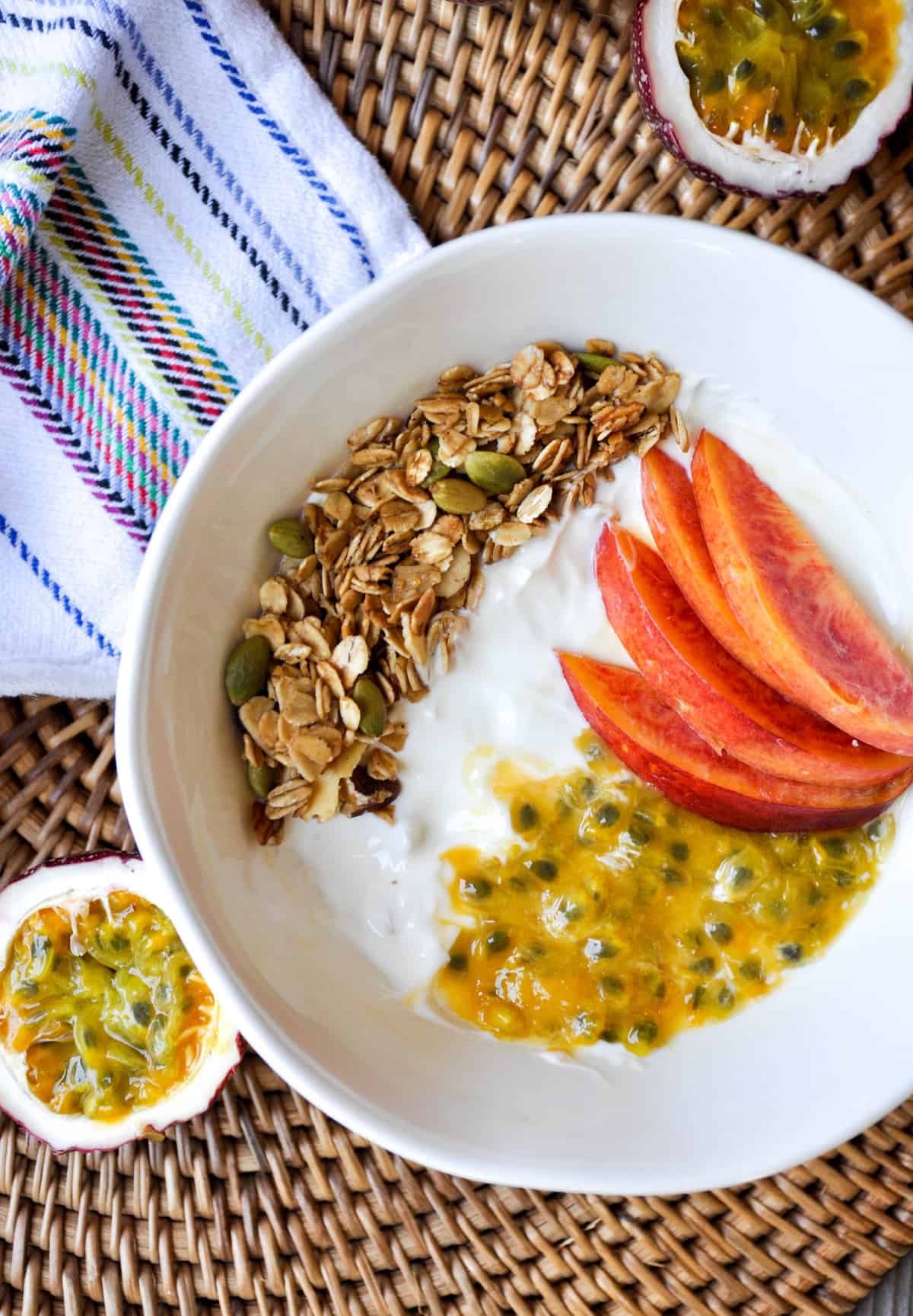 I added freshly sliced nectarine and a bit of the Nutty California Granola we made last week.
What a sweet combination!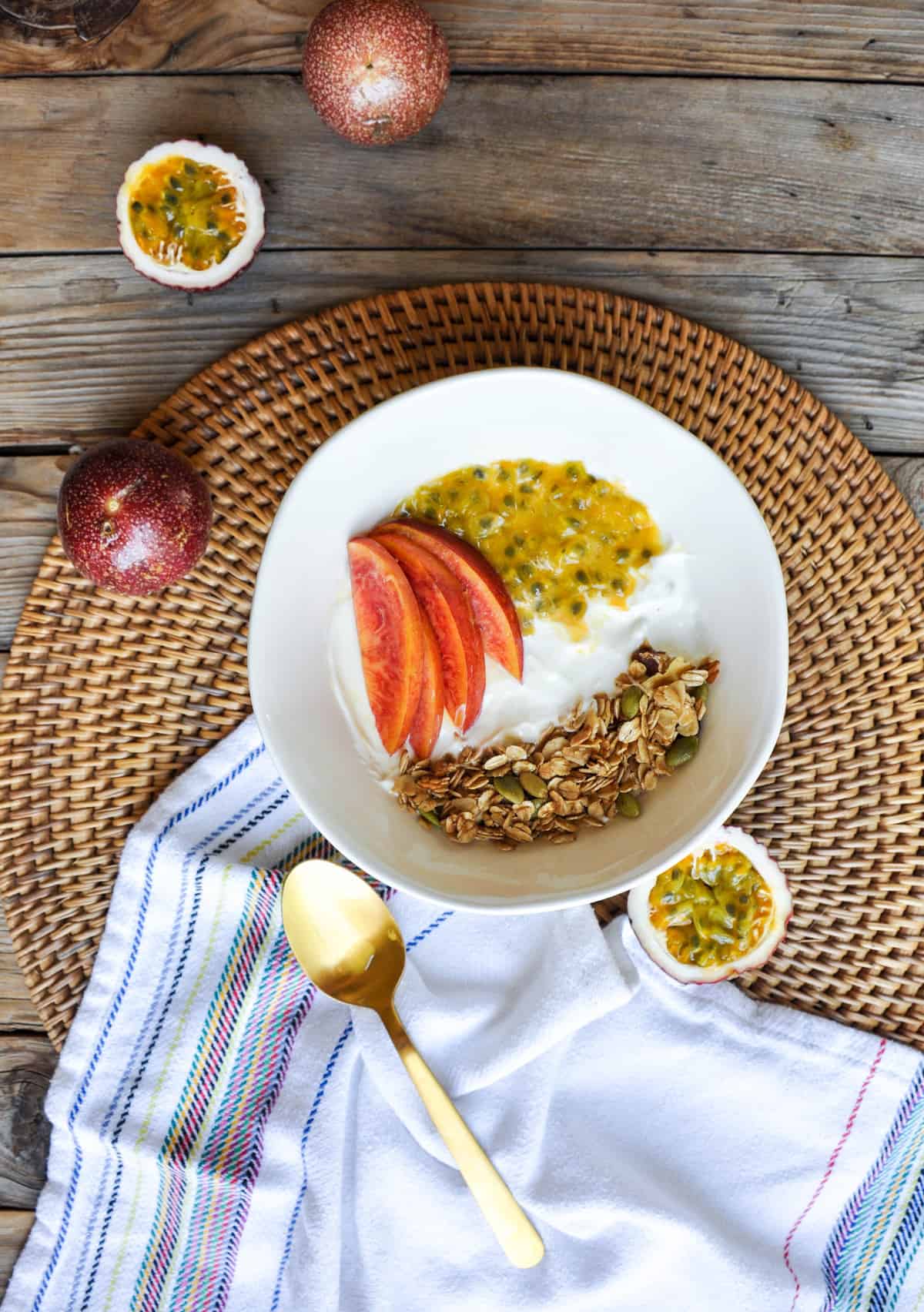 The luscious nectar pools its way through the pillowy clouds of yogurt and leaves a sweetened flavor in its wake.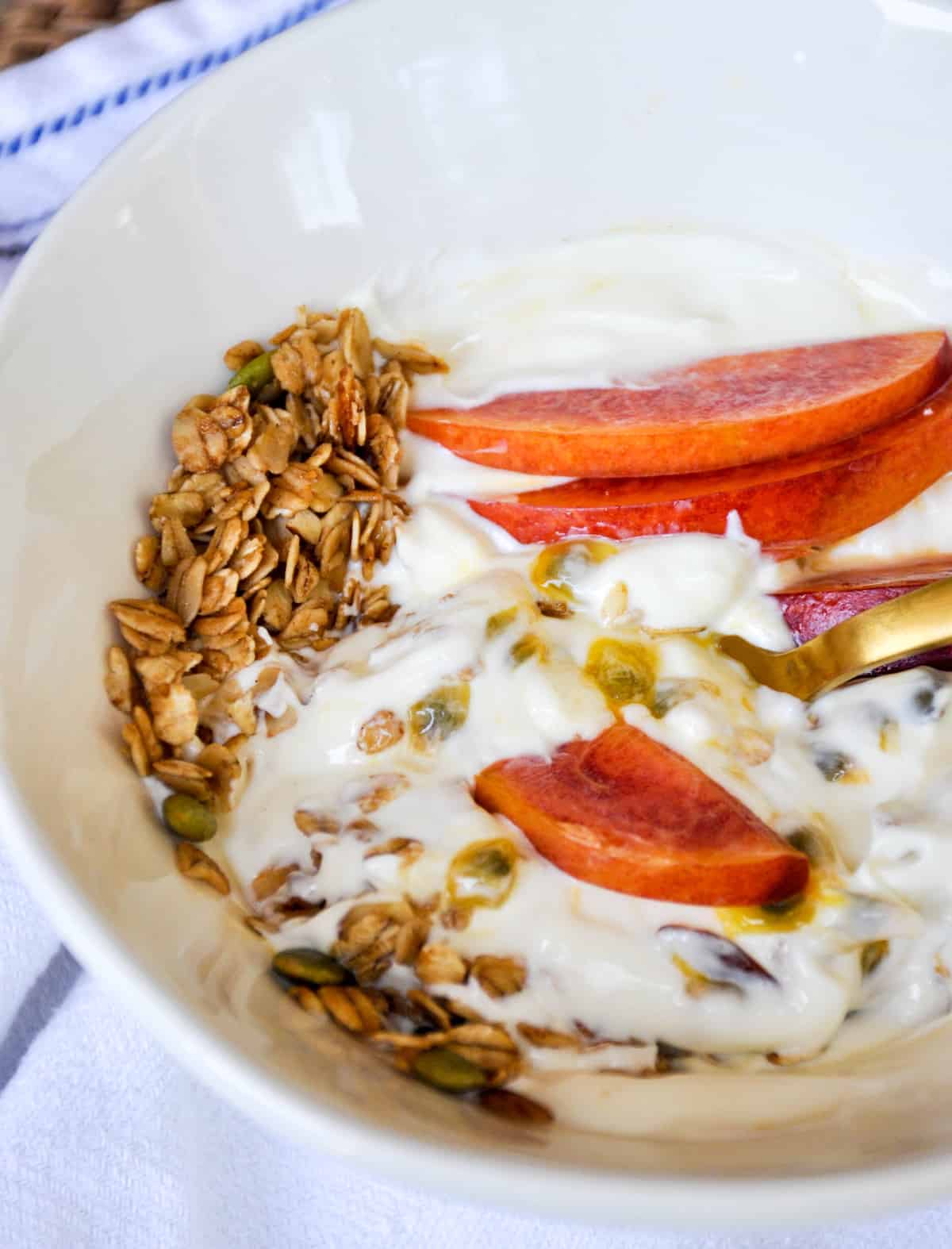 These can be pre-made and enjoyed later to help with rushed mornings, just leave the granola off until right before eating.
Who's ready to try this fascinating fruit with me?
passion fruit & granola Yogurt Bowl
INGREDIENTS
6 oz. Yogurt
1 Passion Fruit
1/2 nectarine
3 oz. Nutty Granola
DIRECTIONS
Cut the passion fruit in half and scoop out the pulp and seeds. Slice the nectarine into bite sized pieces.
In a bowl, add the yogurt. Top with passion fruit pulp and nectarine
Top with Nutty Granola and serve
Here is the recipe for the Nutty California Granola.…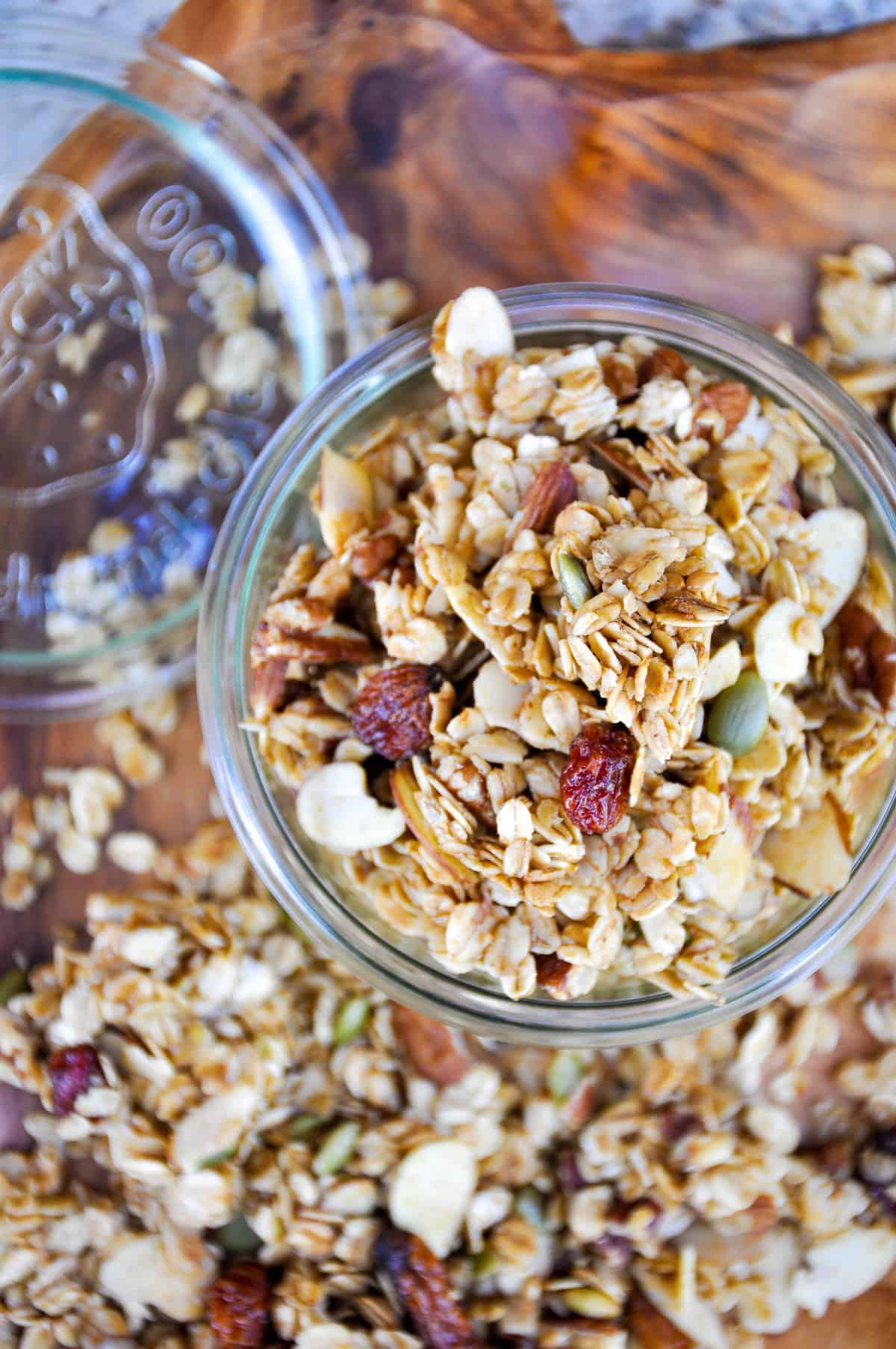 Perfect for snacking or as a cold cereal too!