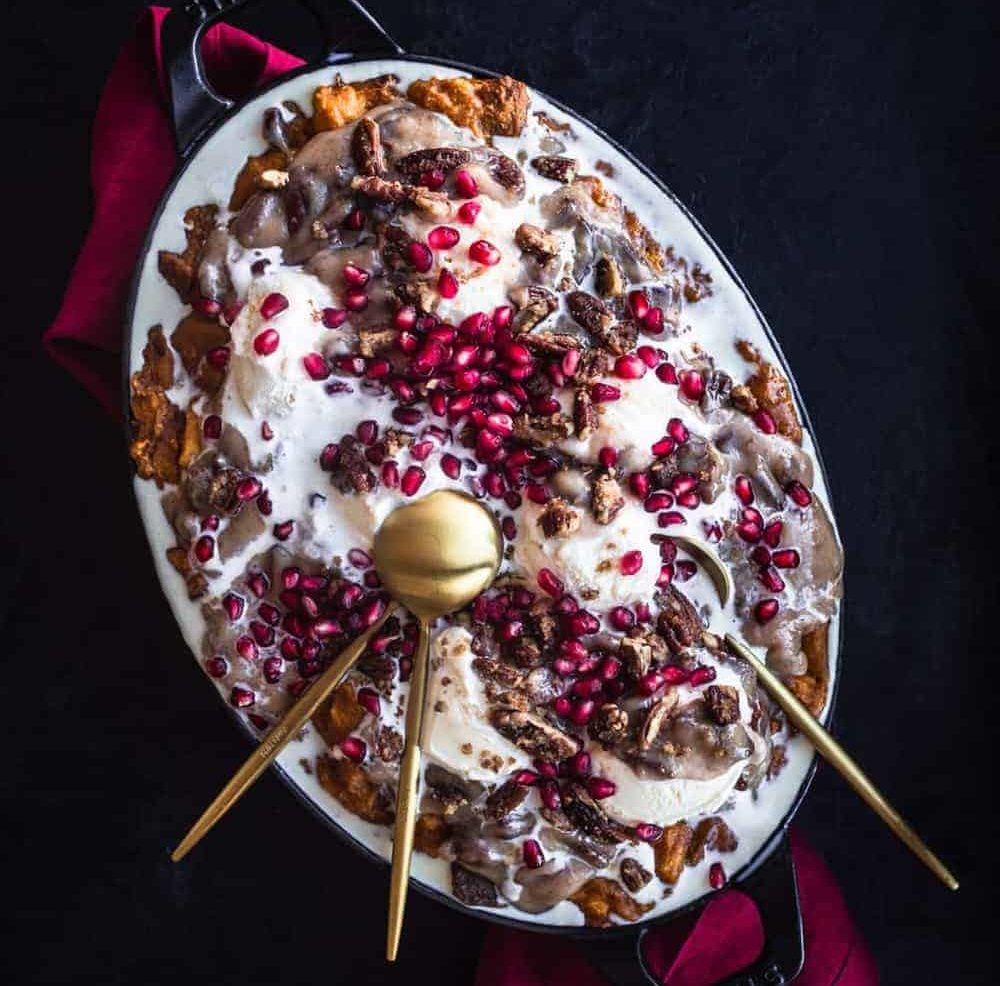 CA GROWN Blog
Discover. Learn. Connect.
Delicious Pumpkin Desserts That Aren't Pie
November 23, 2020
Eat the Season!
Sign Up For Weekly Recipes
« Back to Recipes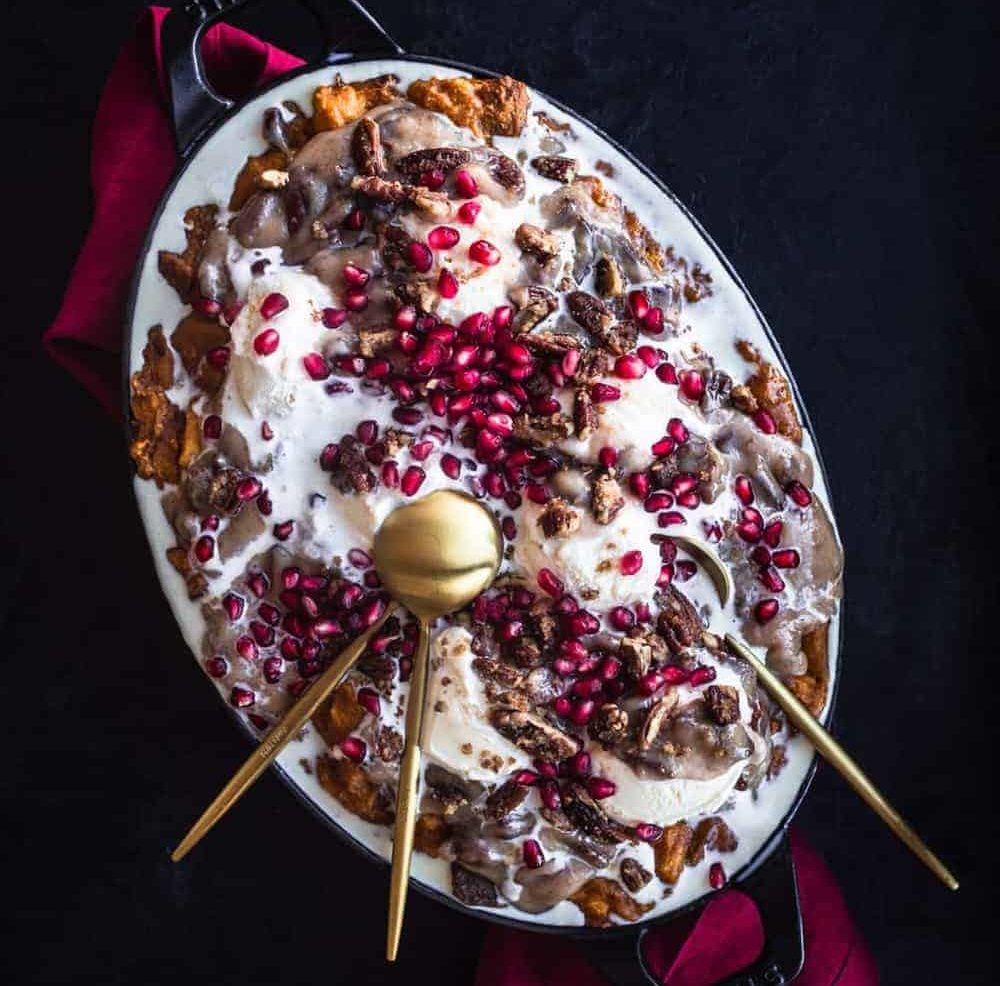 Delicious Pumpkin Desserts That Aren't Pie
Now that we are gearing up for the Holidays, my mind starts wandering to food (shocker!). I love perusing the internet and this year I decided to find the most delicious pumpkin desserts that aren't pie! Who doesn't love pumpkin pie, but there are so many other uses for that pumpkin puree. Let me show you the best I found so you can try them too!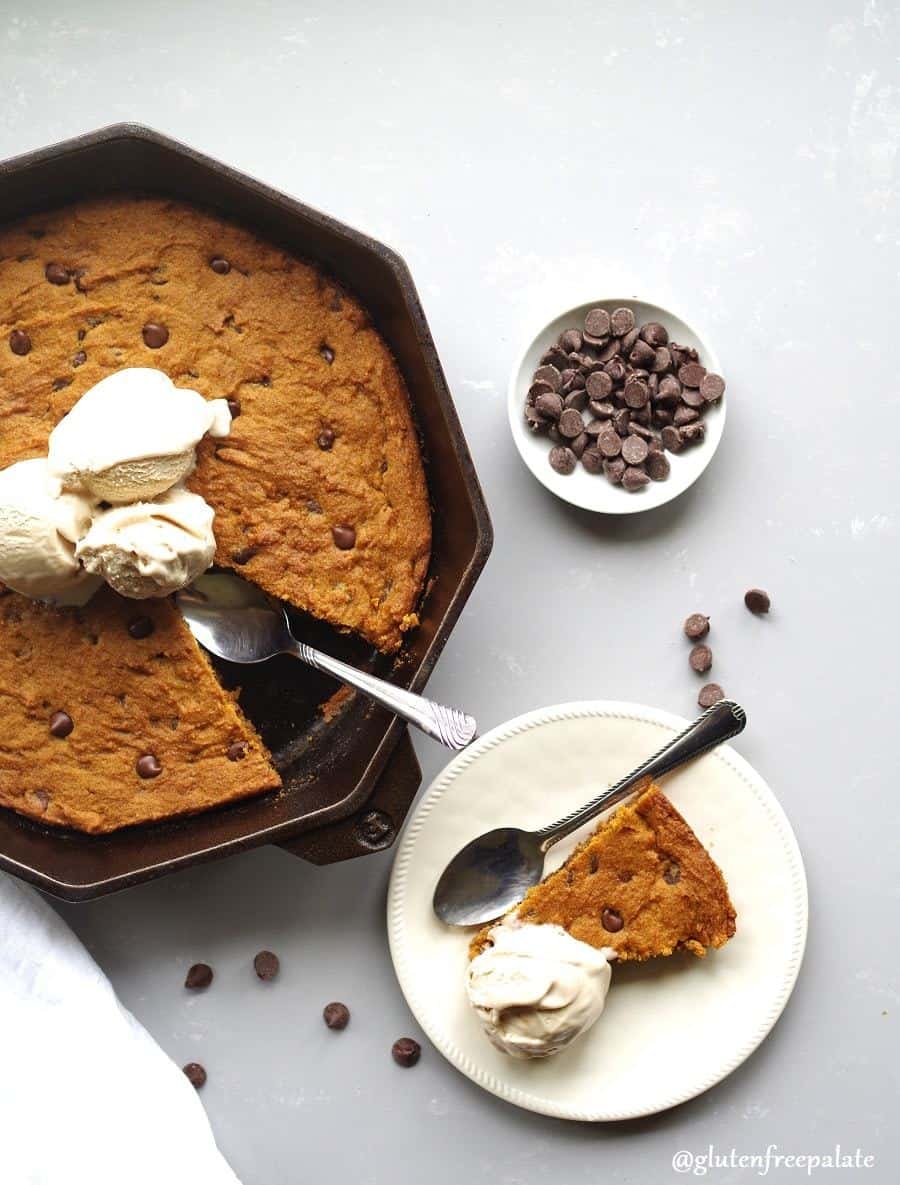 This Pumpkin Chocolate Skillet Cookie from Gluten Free Palate is simple to make and extra tasty served warm with a topping of vanilla ice cream.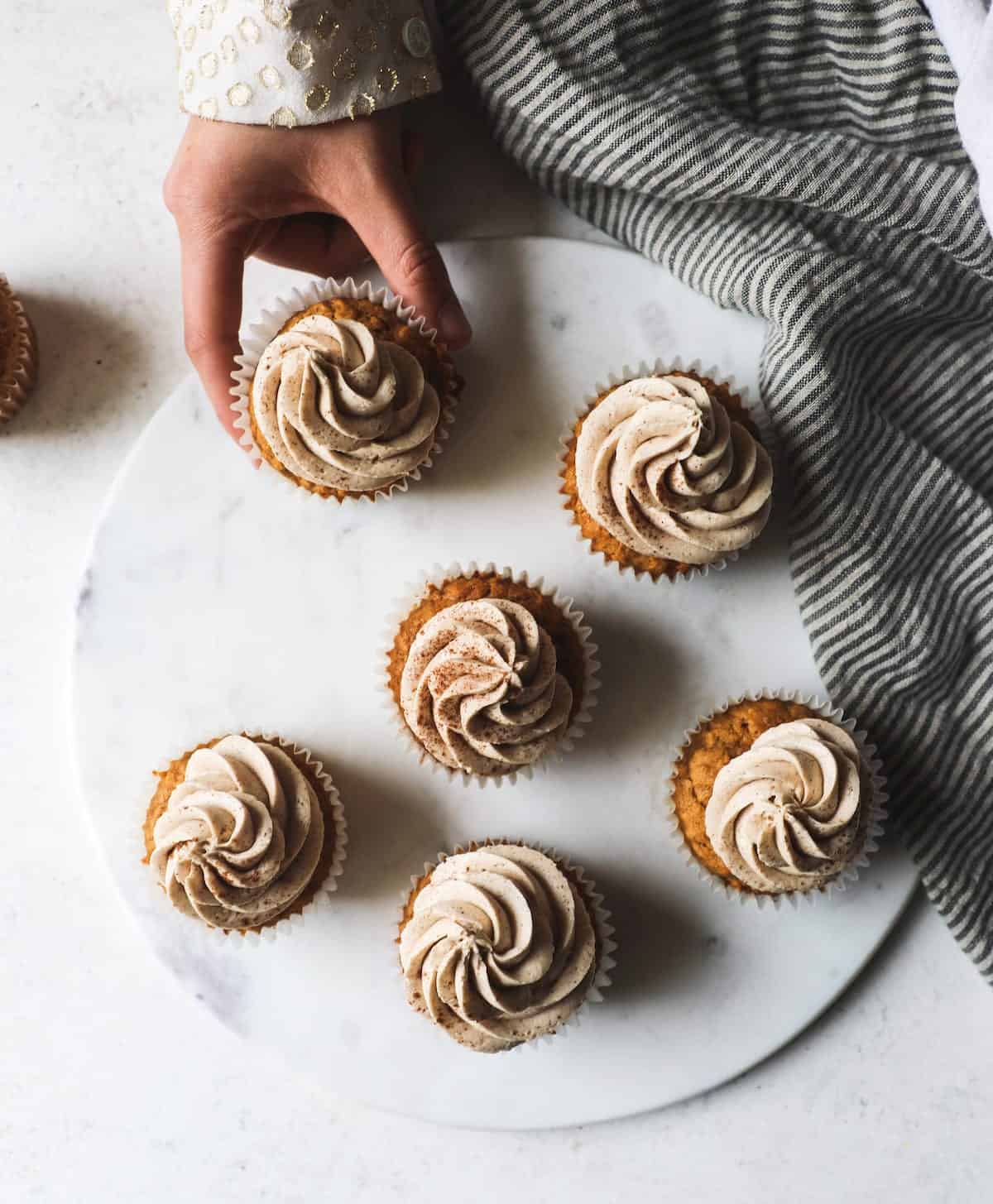 Displaced Housewife made these delicious Pumpkin Muffins with Chai Frosting and they have me weak in the knees. It's like you died and went to pumpkin heaven!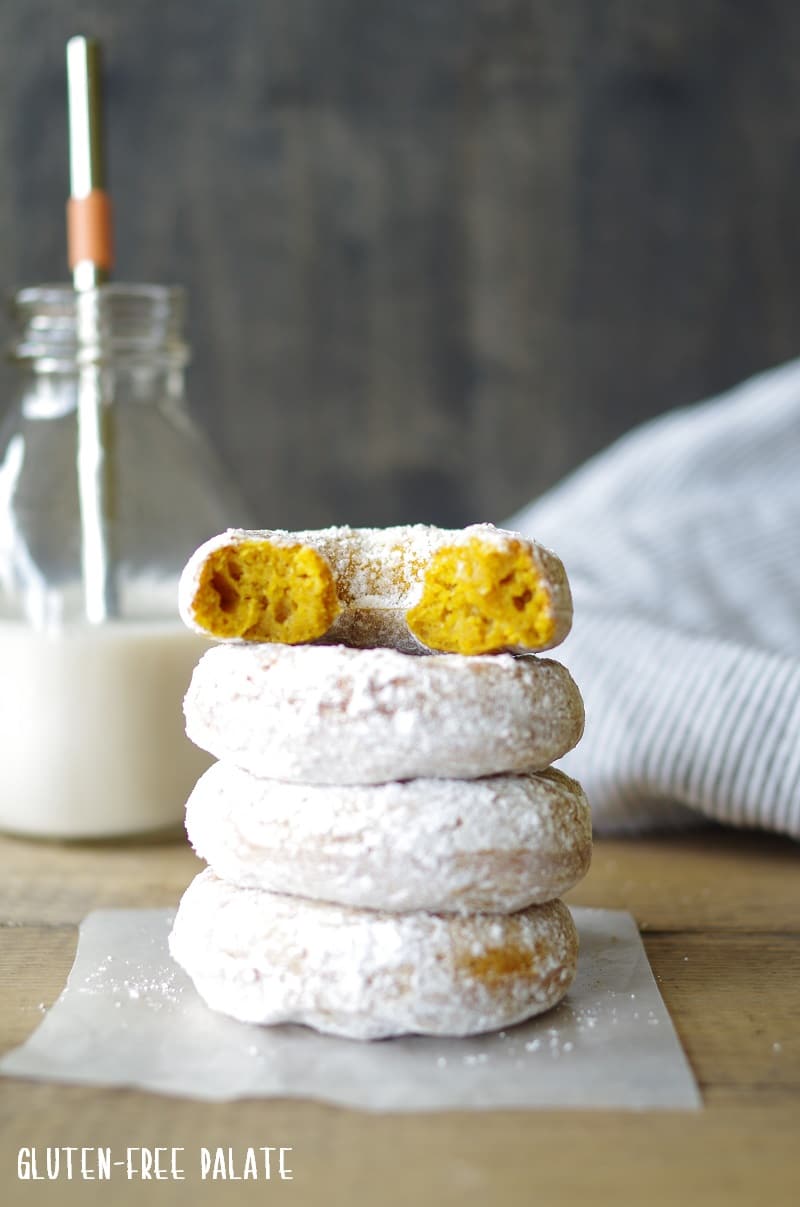 Donuts are appropriate any time of year, but adding in pumpkin just makes you feel all warm and cozy inside. These Pumpkin Donuts from Gluten Free Palate are on the top of my list!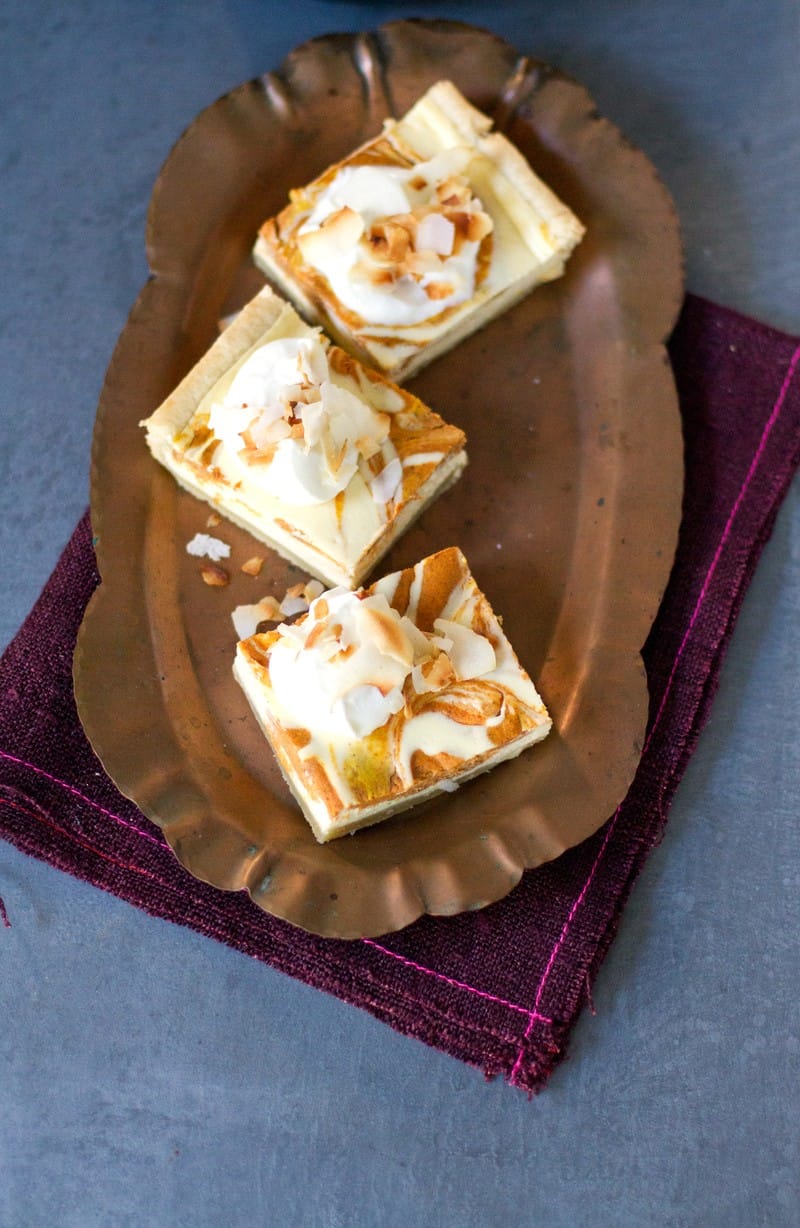 There's just something about cheesecake and pumpkin that are like a match made in heaven. These Pumpkin Ricotta Cheesecake Bars from Salt and Wind are no exception!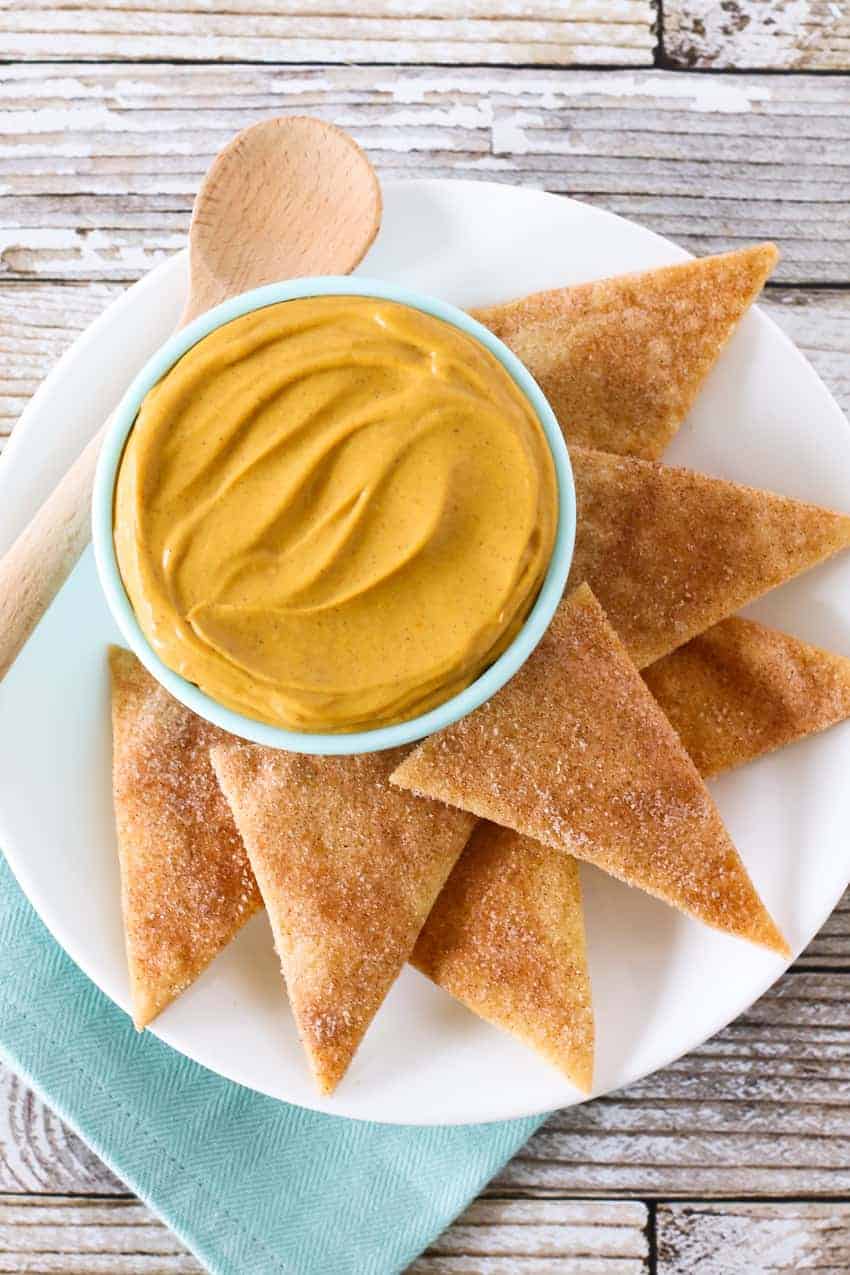 Perfect for large gatherings, these Cinnamon Sugar Pie Chips with Pumpkin Cheesecake Dip from G-Free Foodie will disappear quick, so make sure to have backup!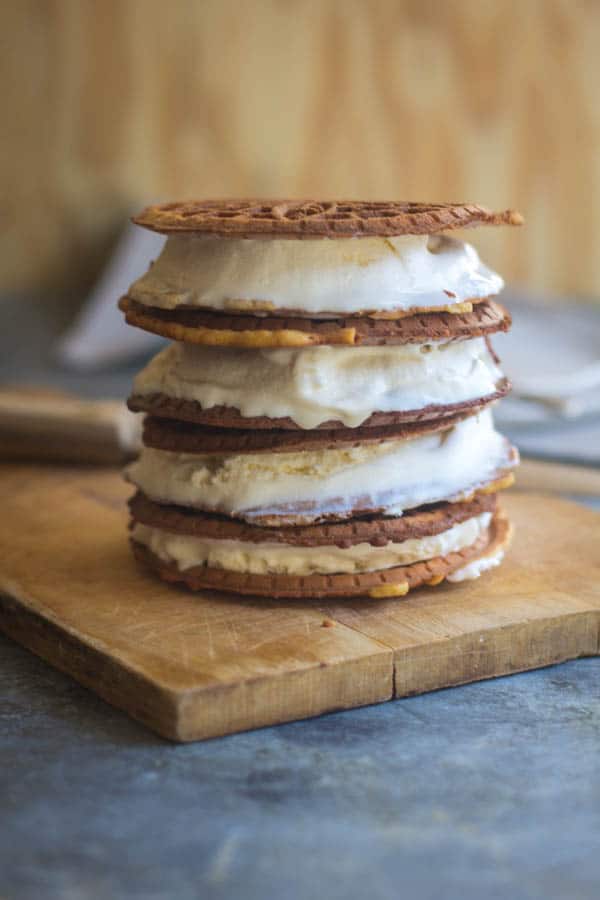 Ice Cream is always in play and these Pumpkin Spice Pizzelle Ice Cream Sandwiches from This Mess is Ours are great to make a day ahead of time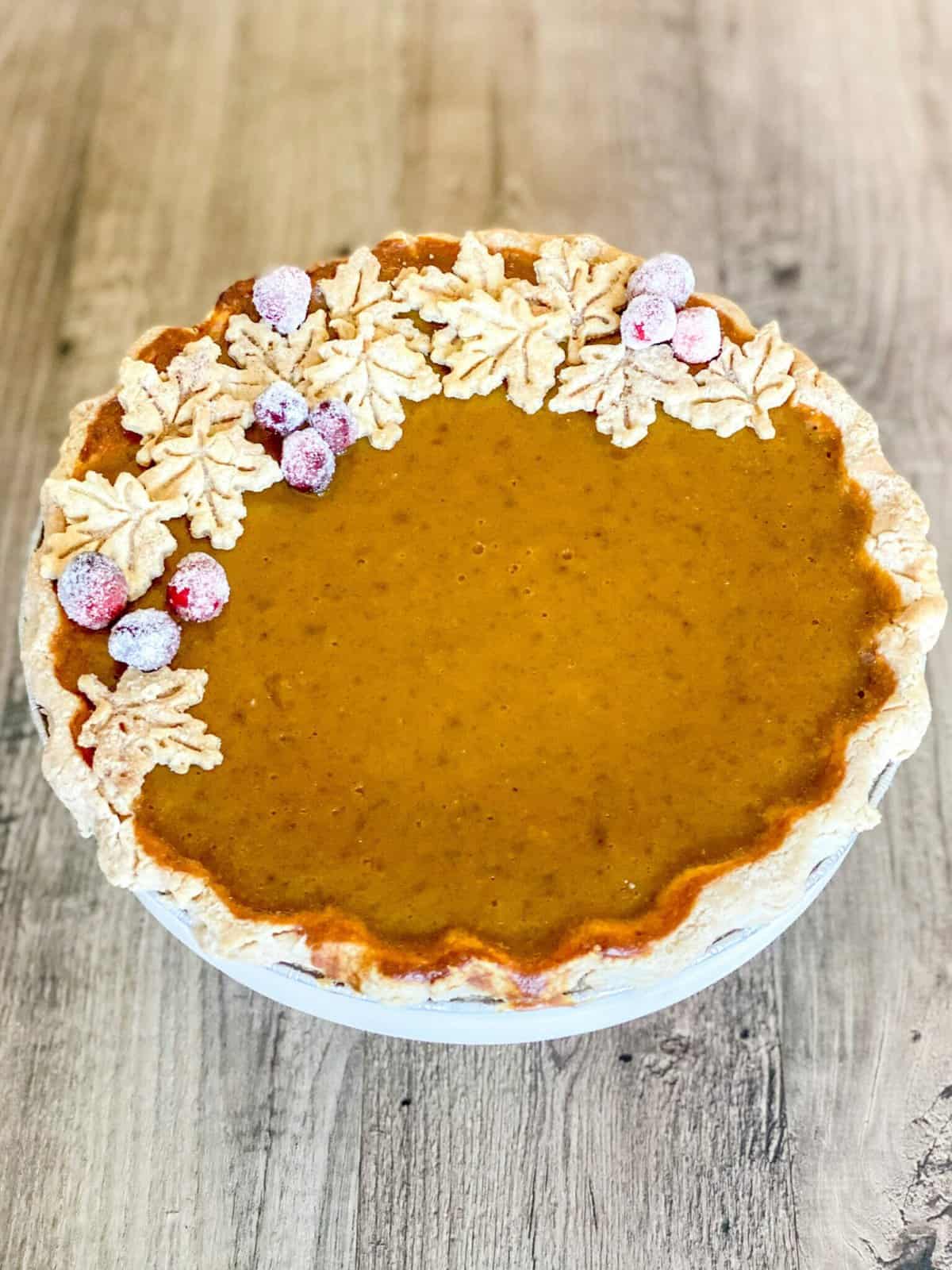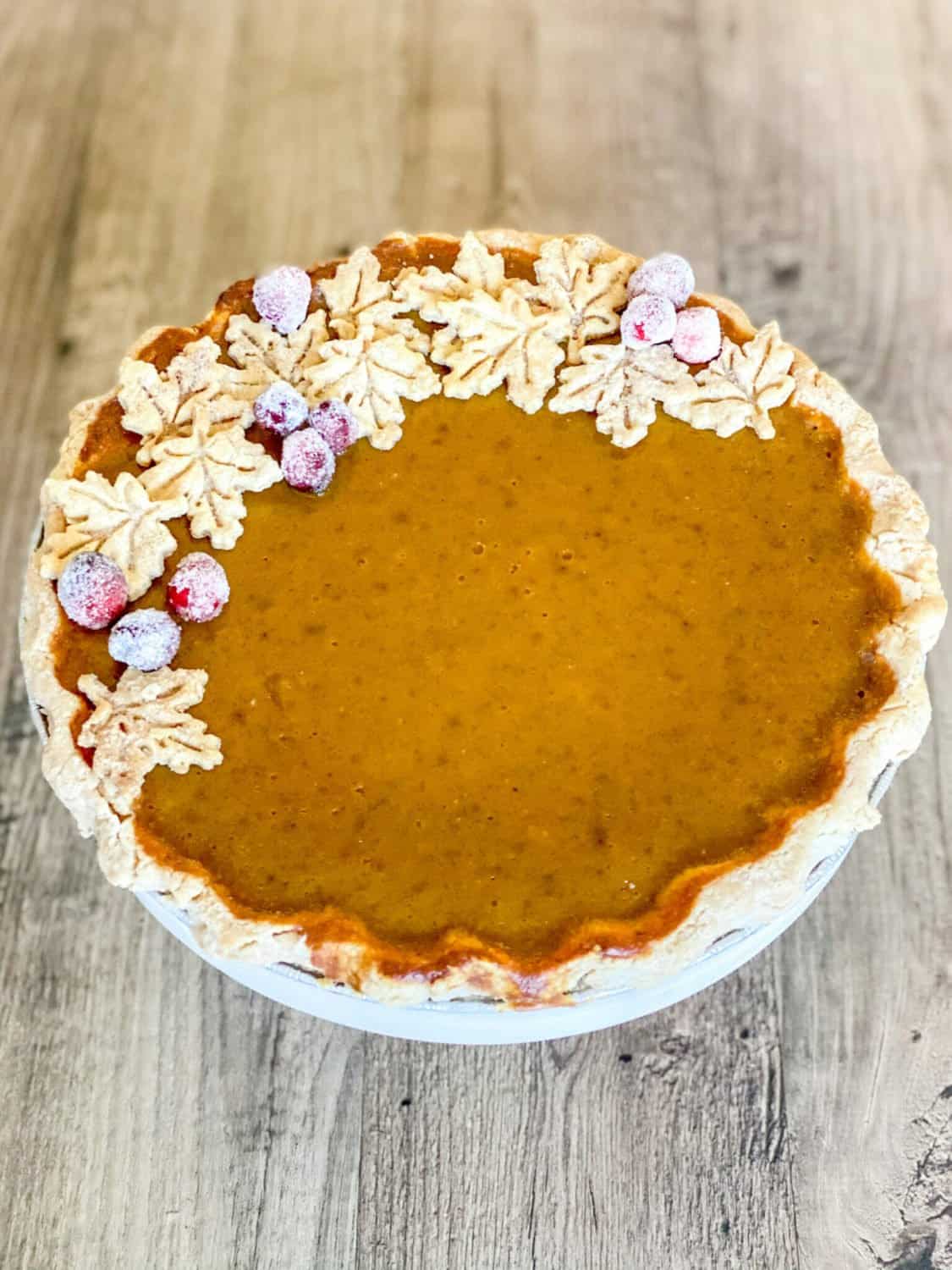 Gluten-Free Pumpkin Butter Pie: you read that right! Pumpkin. Butter. Pie. This delicious twist on the traditional holiday dessert recipe is from Alison of A Girl Defloured.
Alison uses pumpkin puree to make the pumpkin butter which becomes the filling of this incredible pie!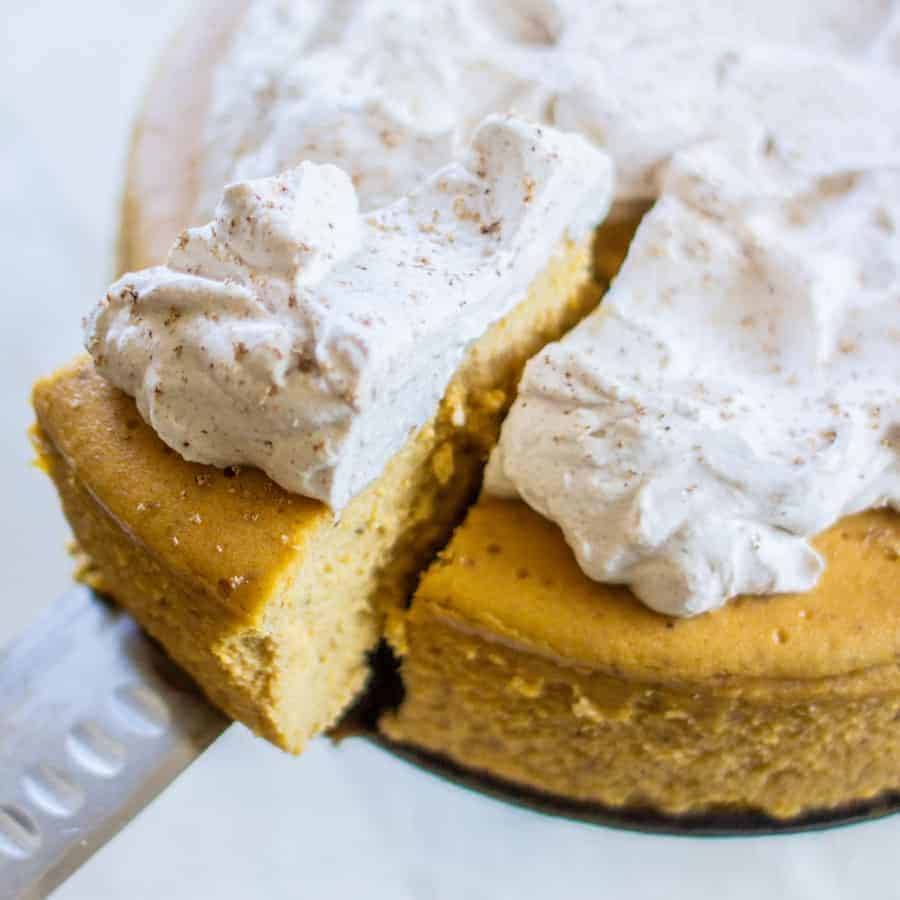 This dreamy Pumpkin Cheesecake by G-Free Foodie is so creamy and delicious, no one will have any idea it's gluten-free! You can make it with a traditional gluten-free graham cracker crust, but we'd recommend her gingersnap option!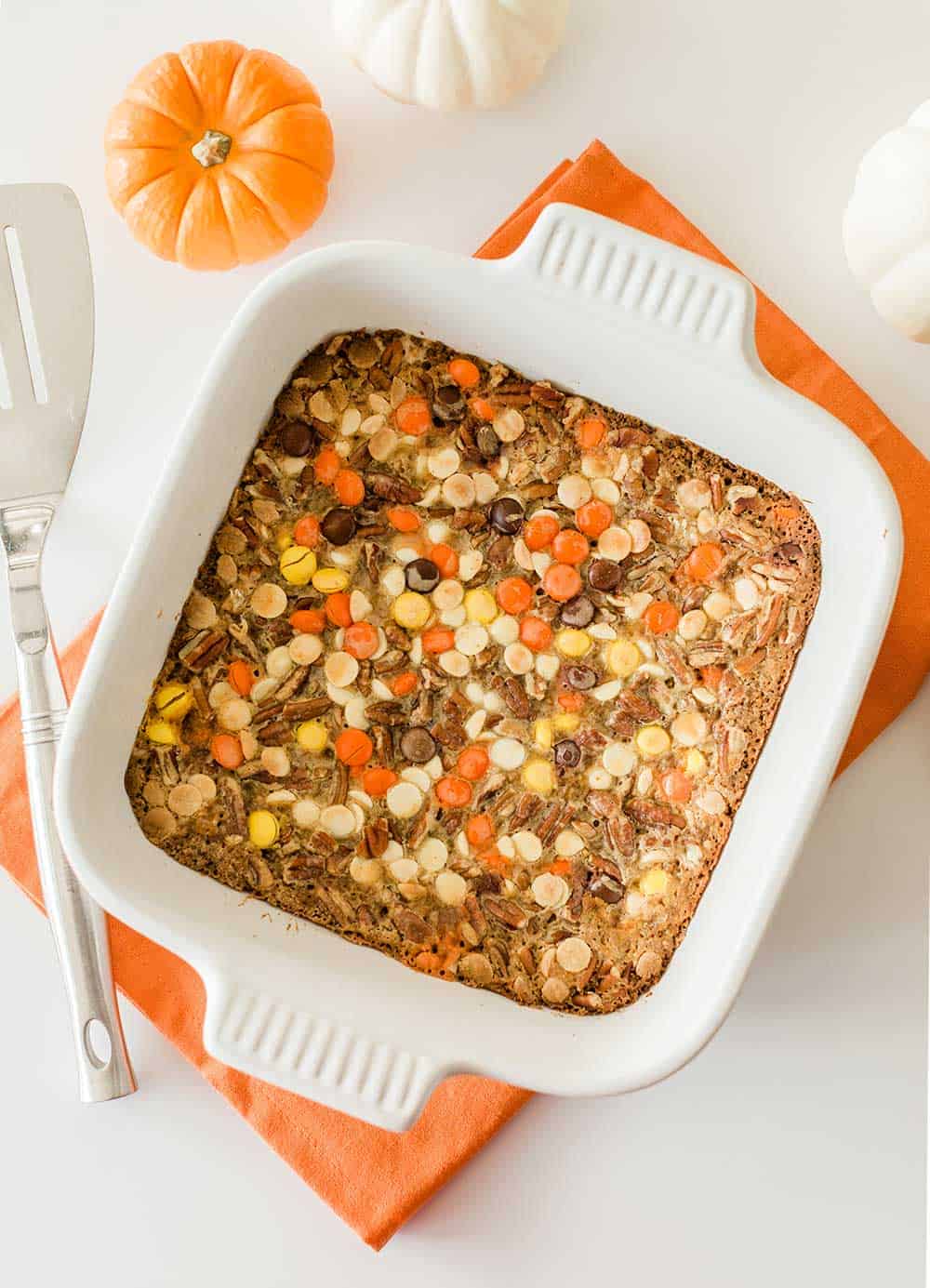 Who doesn't need a little magic during the holidays? Well, these Pumpkin Magic Bars from Best Friends for Frosting will have you thanking all the lucky stars when they are baking in the oven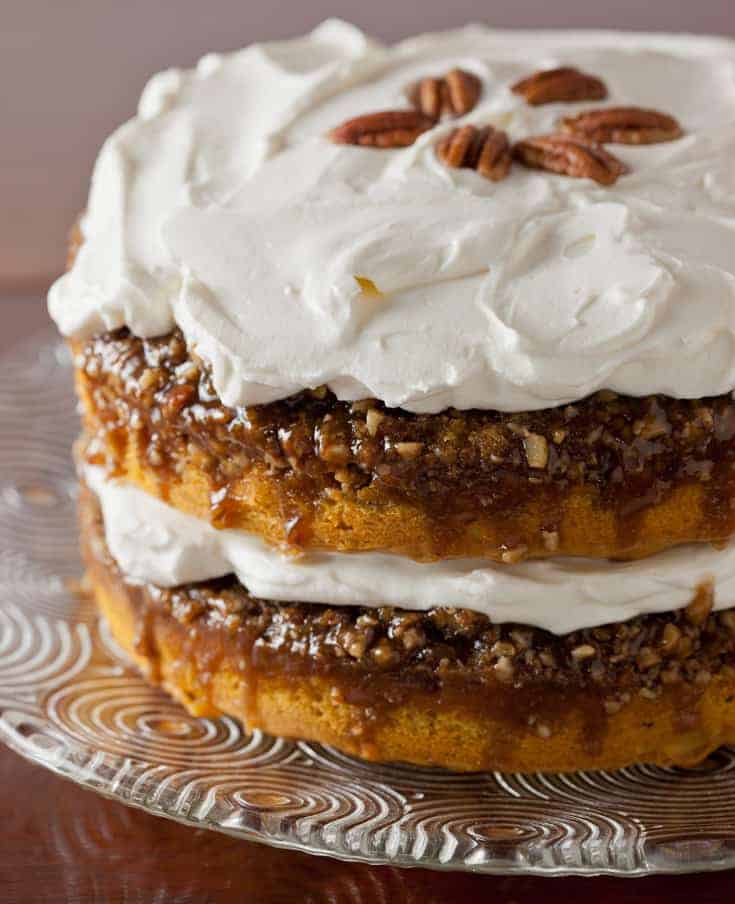 Loaded with layers of pecans and moist pumpkin cake, this Pumpkin Praline Cake with Cream Cheese Frosting from Pinch my Salt is a must make this holiday season!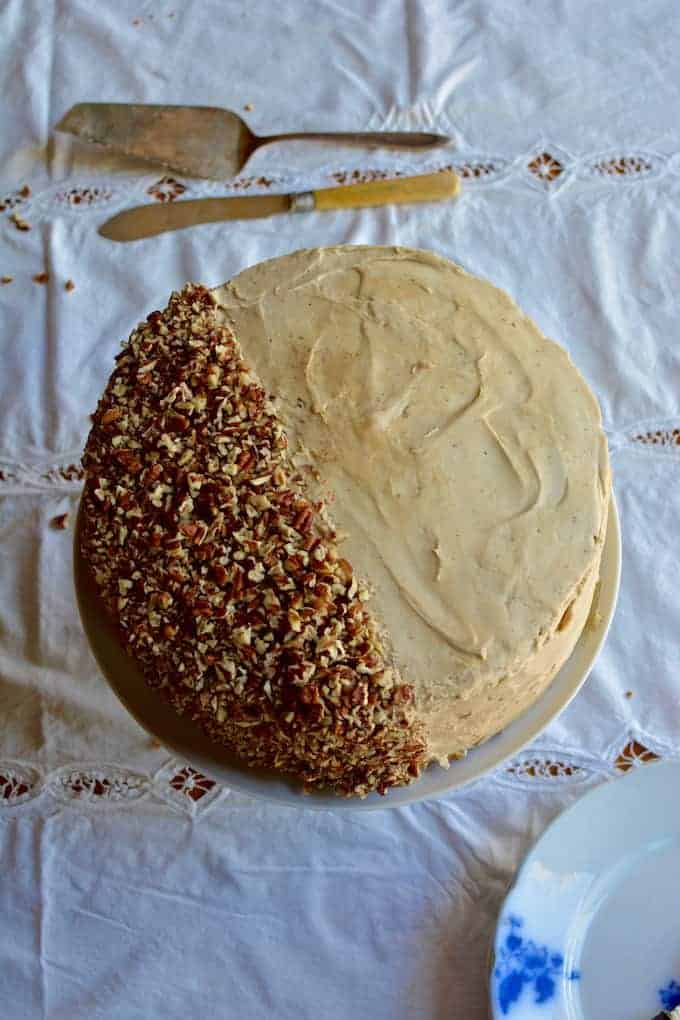 Kate from Hola Jalapeno made this gorgeous Pumpkin Dulce de Leche Cake. It's loaded with moist layers of pumpkin cake and sweet dulce de leche and topped with toasted pecans. What could be better?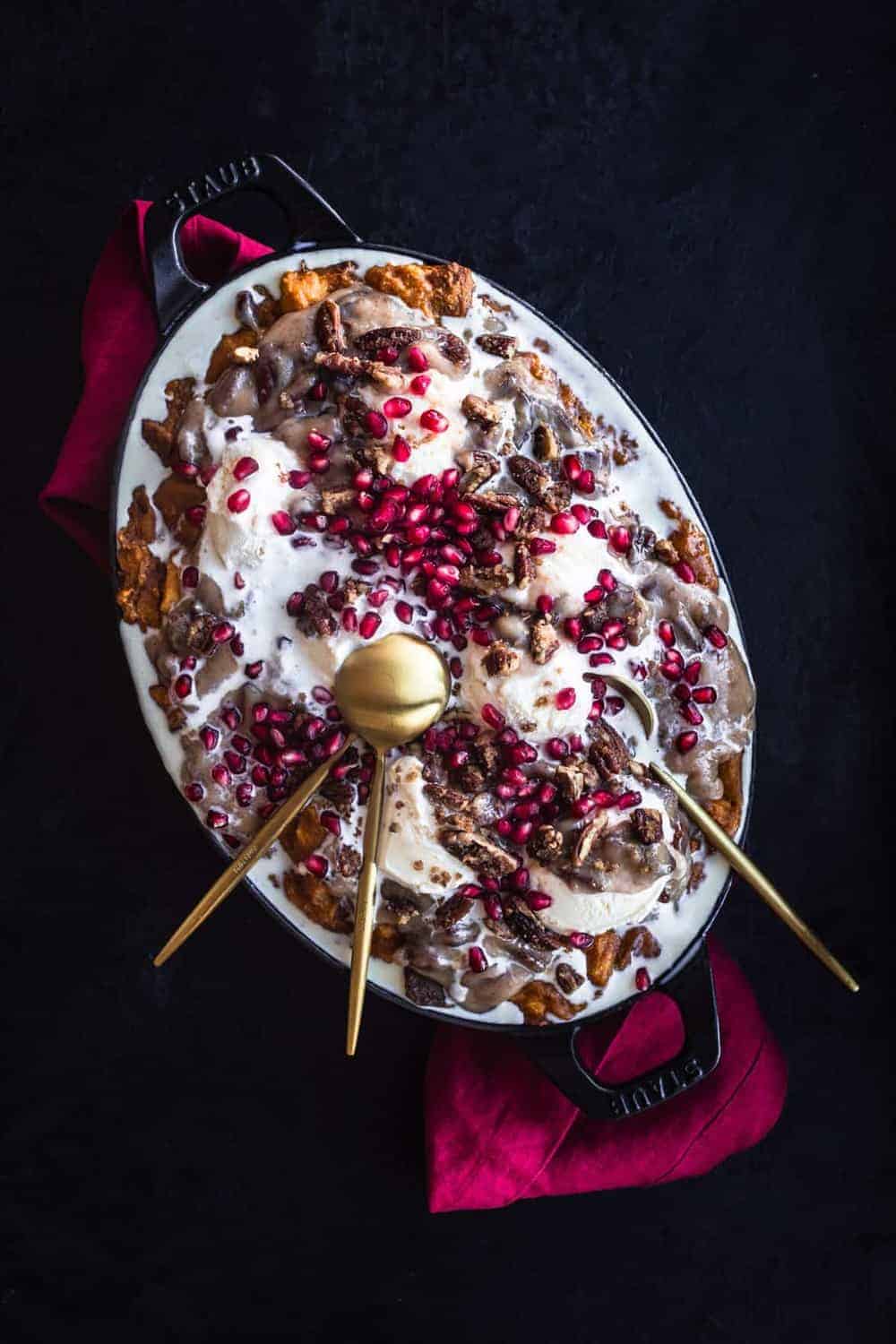 Bread pudding is undoubtedly my favorite dessert! So, it's inevitable this Pumpkin Bread Pudding with Bourbon Cream Sauce from Waves in the Kitchen is calling my name this year!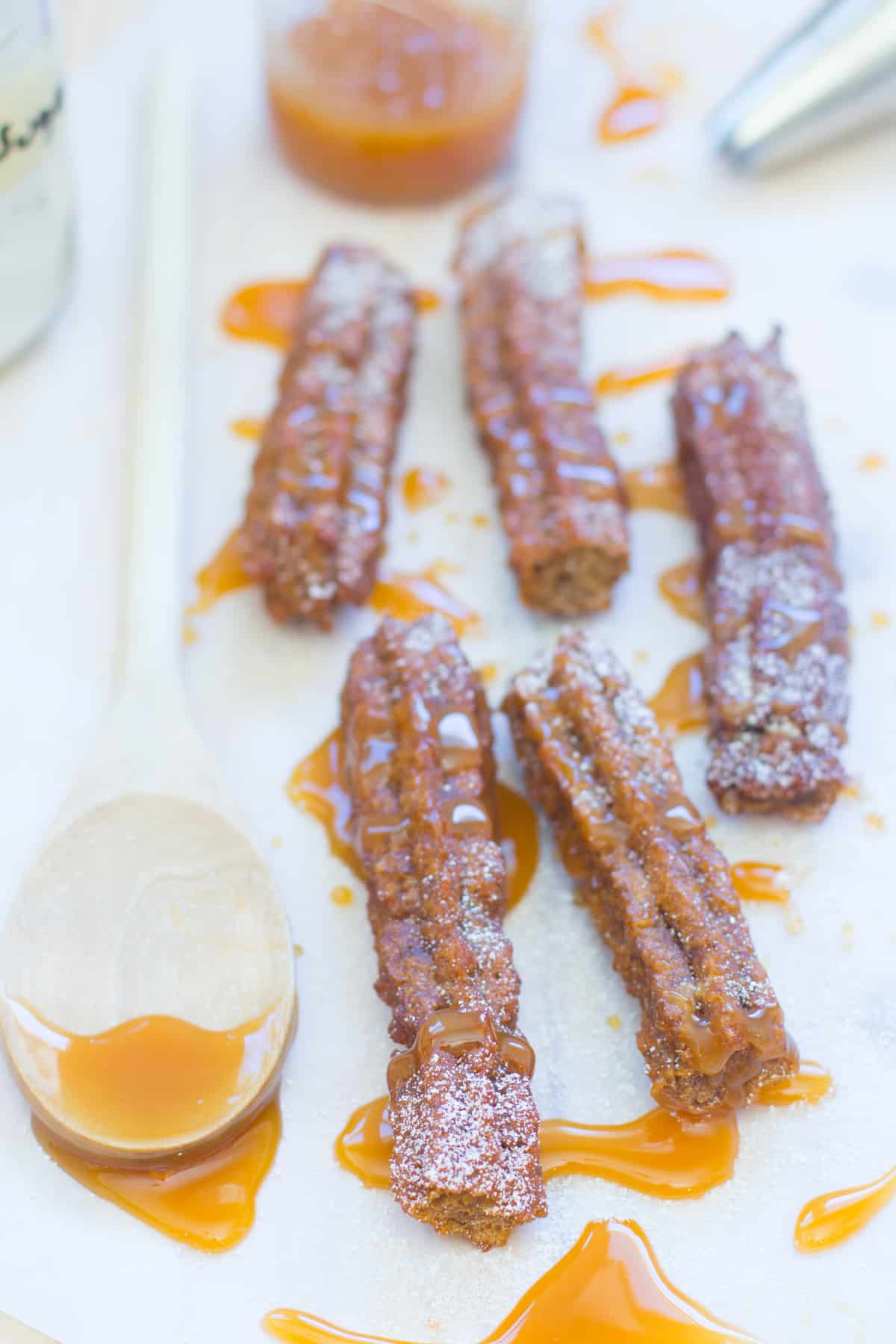 Obviously bourbon and caramel are a perfect match, because these Pumpkin Pie Churros with Bourbon Caramel dipping sauce from Jerry James Stone would be the talk of the town at my house!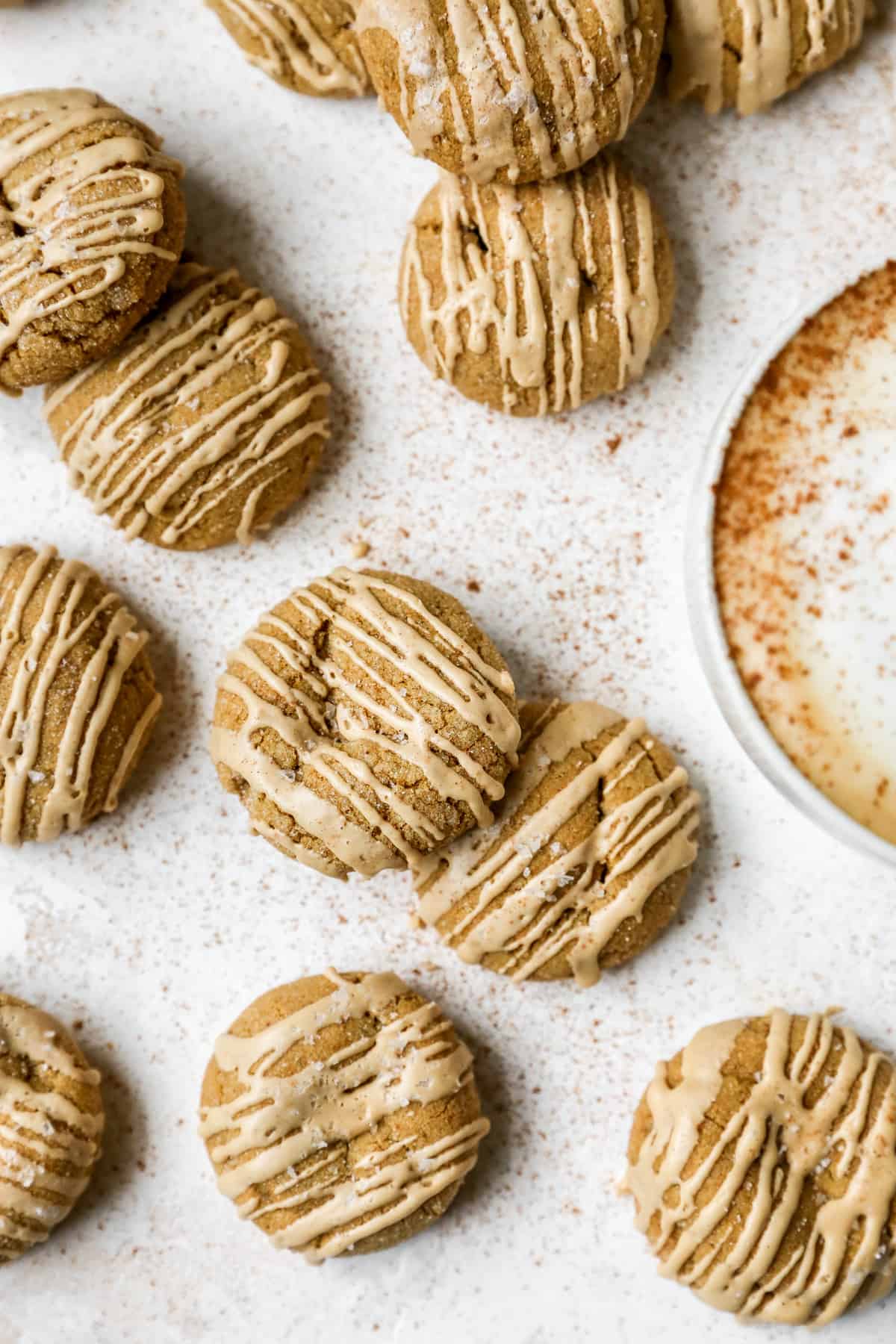 How beautiful are these Pumpkin Spice Latte Cookies from Yes to Yolks? Perfect dunked into a warm cup of hot coca, I'm putting them in the oven tonight!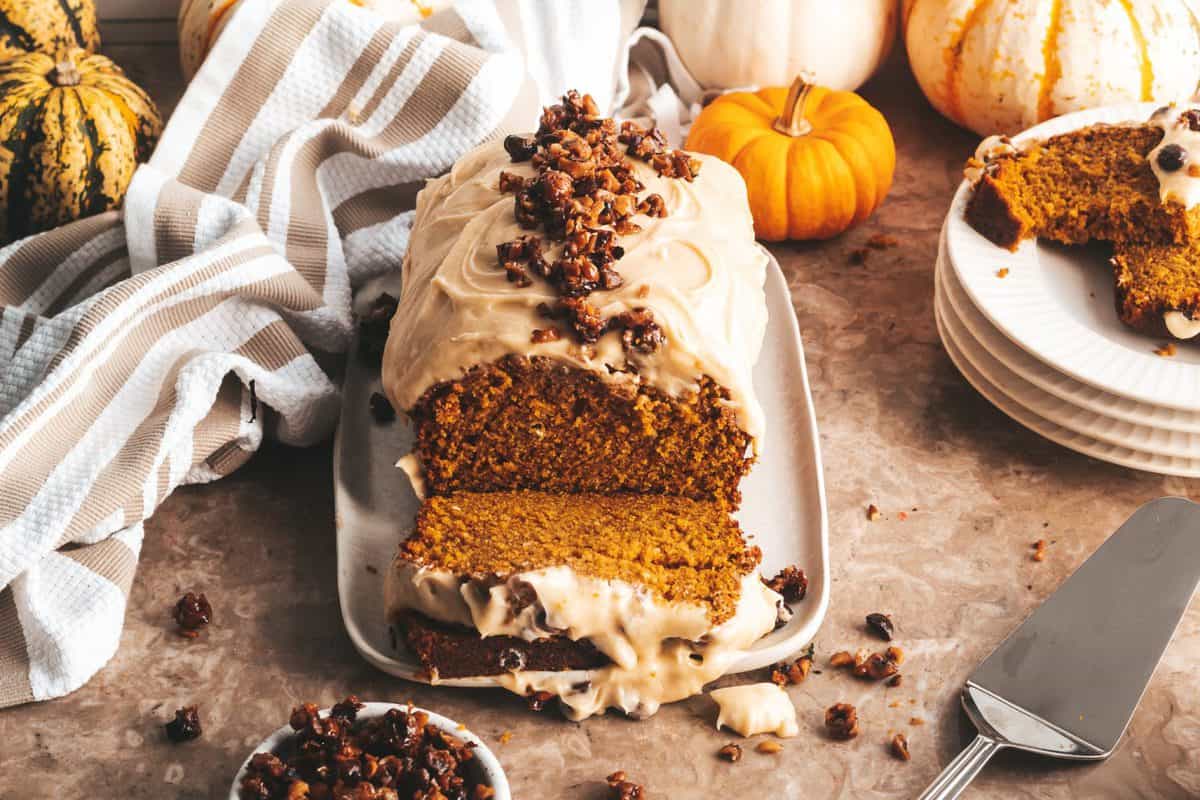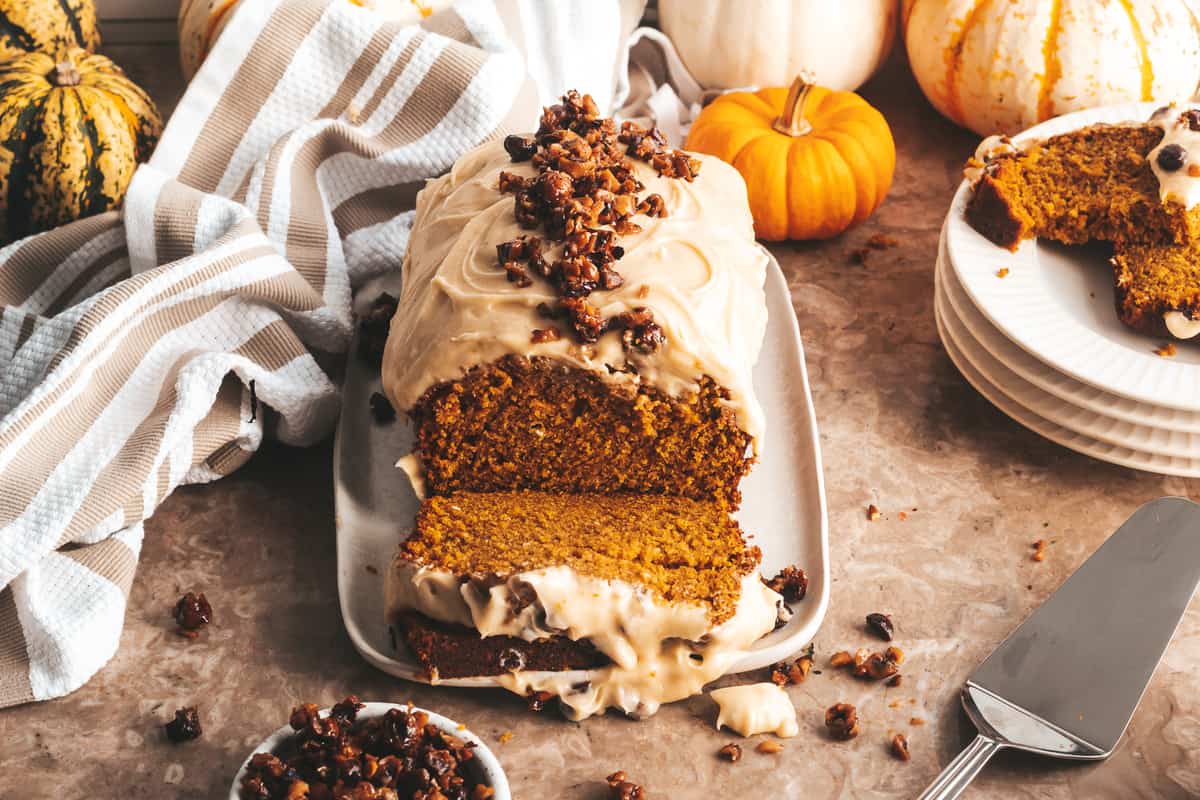 Forget about all other pumpkin breads, because this one is the king! The nut topping and hazelnut frosting launch it into another dimension that you may never come back from! Check out this Pumpkin Bread with Brown Butter Hazelnut Frosting from Britney Breaks Bread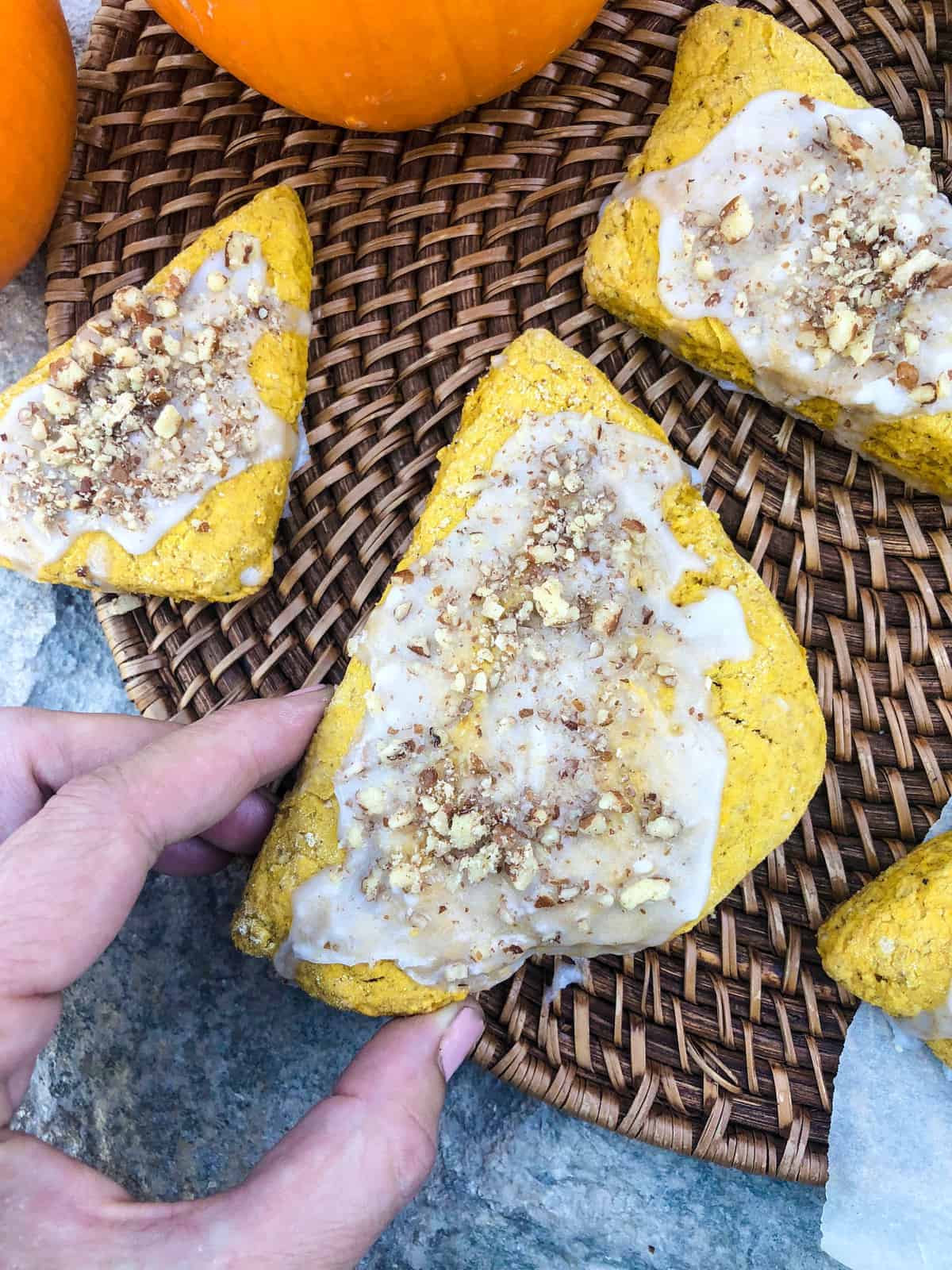 Our very own Pumpkin Pecan Scones are an incredible addition to your dessert smorgasbord this year too!
Hope you enjoy all the ideas. Let us know if you try one of these amazing pumpkin recipes!