CA GROWN Blog
Discover. Learn. Connect.
Gorgeous Cheese Board Round Up
June 12, 2019
Eat the Season!
Sign Up For Weekly Recipes
« Back to Recipes
Gorgeous Cheese Board Round Up
June is National Dairy Month and it's a great time to celebrate with some of the amazing Real California Cheese produced right here in California, the #1 dairy state! Cheese boards are the ultimate party food, in my opinion. You can customize them for any palette or theme, and your guests should be able to find something on the board that appeals to them! Or….several things… am I right? They are fairly simple to pull together and so visually stunning, your guests will be amazed at your party prowess. And as the weather starts to warm up, these are a great option for those hot summer nights when you don't want to turn on the oven for dinner-at all costs! And supporting our dairy farms, which are 99% family run is something we can all get behind!
Here are a few stunning cheese boards to get you inspired to create your own!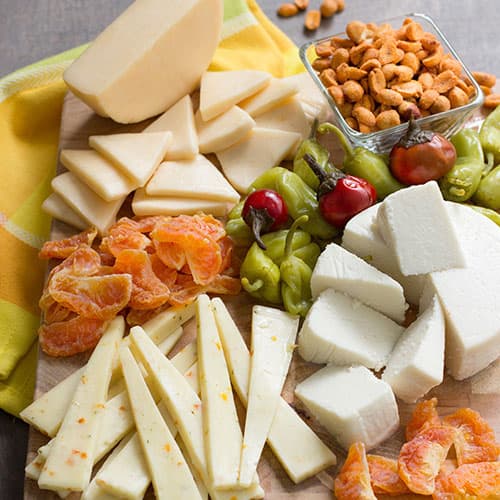 How about this Spicy Fresh and Fruity Cheese Board from our friends at Real California Milk? Keep some dried fruits and nuts in the pantry and you can whip up this platter for guests in no time!
The fresh fruits, burrata cheese, and prosciutto wrapped cantaloupe on Holy Jalapeno's summer cheese board are to die for! The perfect summer meal-for a party or just any old day!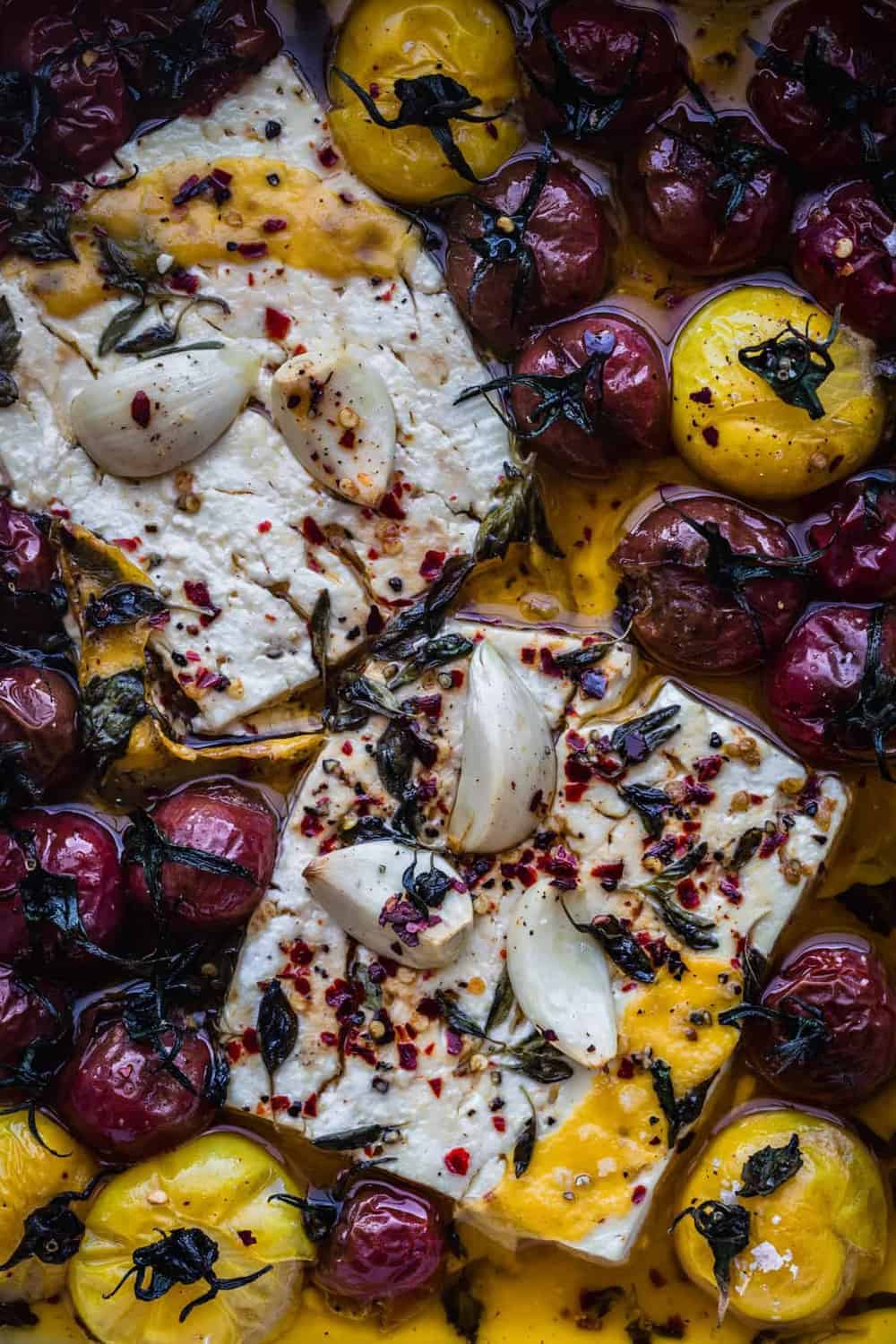 I have to admit, put feta into anything and I'm ALL for it. This baked feta with cherry tomatoes and olives by Waves in the Kitchen looks delicious and satisfying. Put this in front of me with some crusty bread and I'm a happy gal!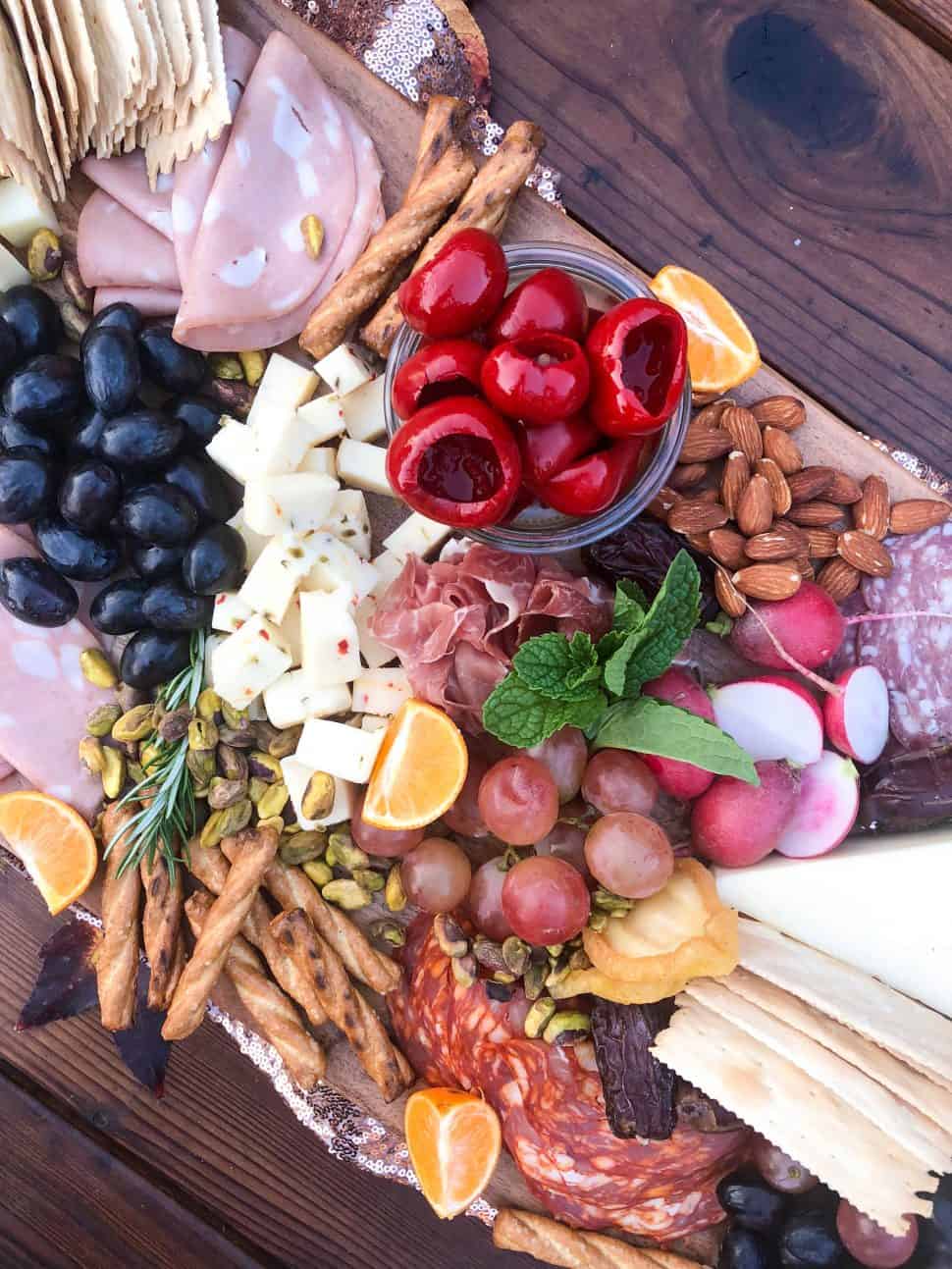 This aptly named epic grazing board by California Grown is chock full of delicious options, and looks so beautiful I almost wouldn't want to eat it. Almost.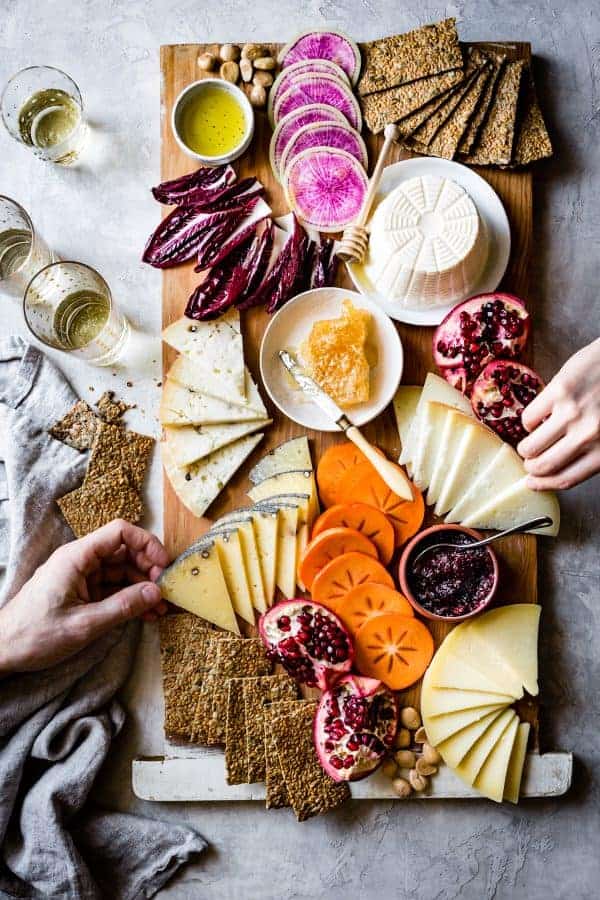 The cheeses and crackers included on The Bojon Gourmet's winter cheese board look amazing! I love the addition of the persimmons and pomegranates-they are so bright and cheerful-the colors and flavors alike!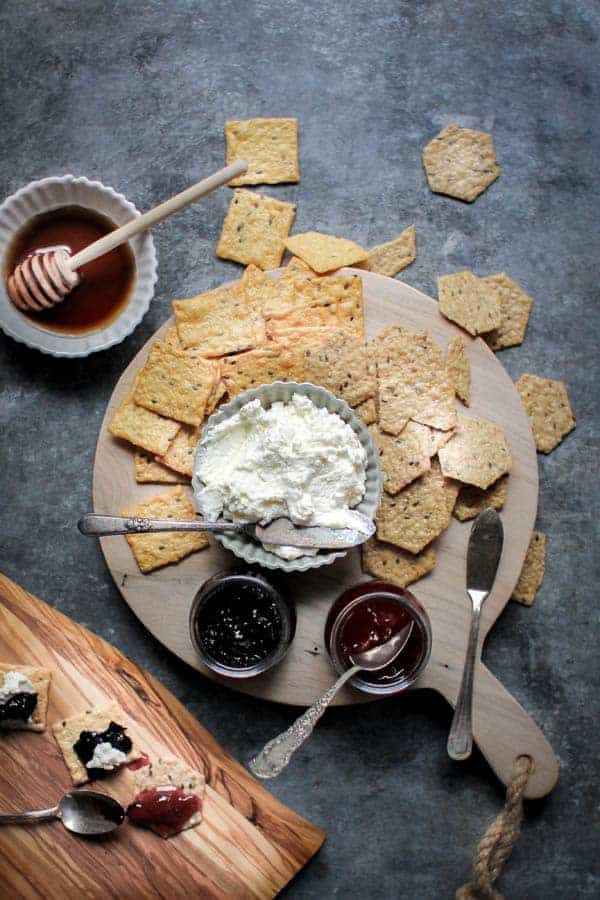 I love the story behind this amazing red white and blue slather board by This Mess is Ours-and the flavors described sound nothing short of incredible.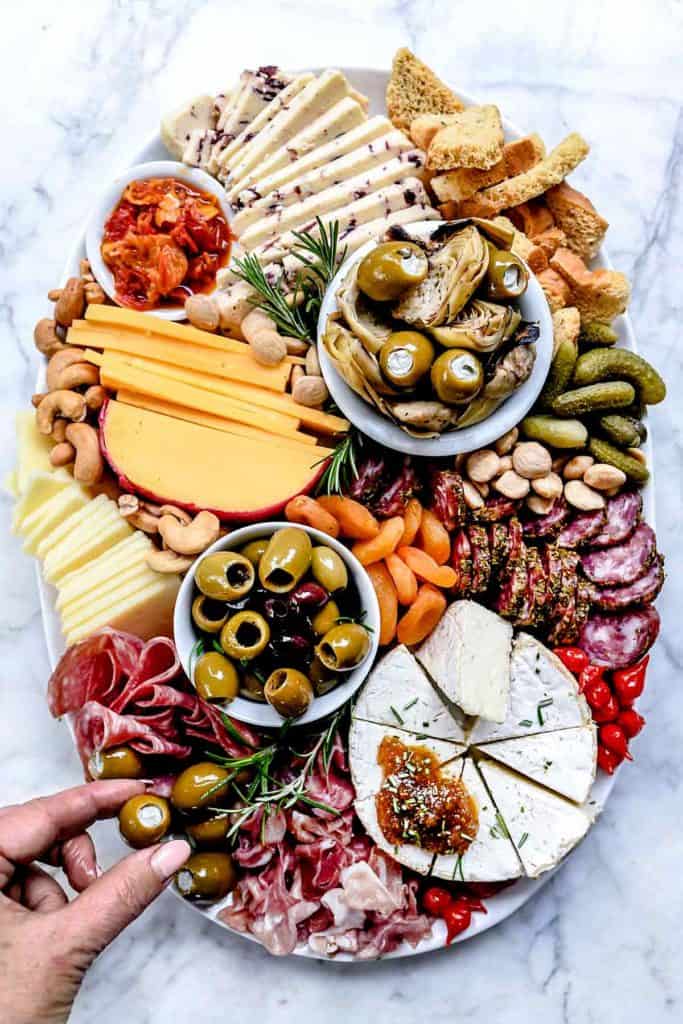 I literally want to dive into this luscious cheese board by Foodie Crush-look at all those beautiful colors and amazing cheeses and meats! What a stunner!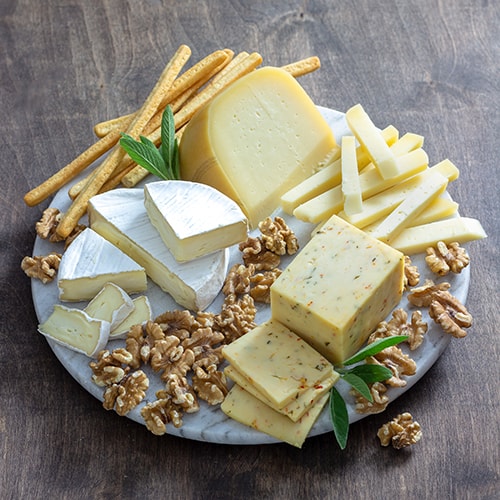 I love the simplicity of this California Continental Cheese Board from Real California Milk. The walnuts add the perfect amount of crunch to this elegant appetizer.
We hope we've inspired you to go out and fix yourself a special cheese board using California cheese!