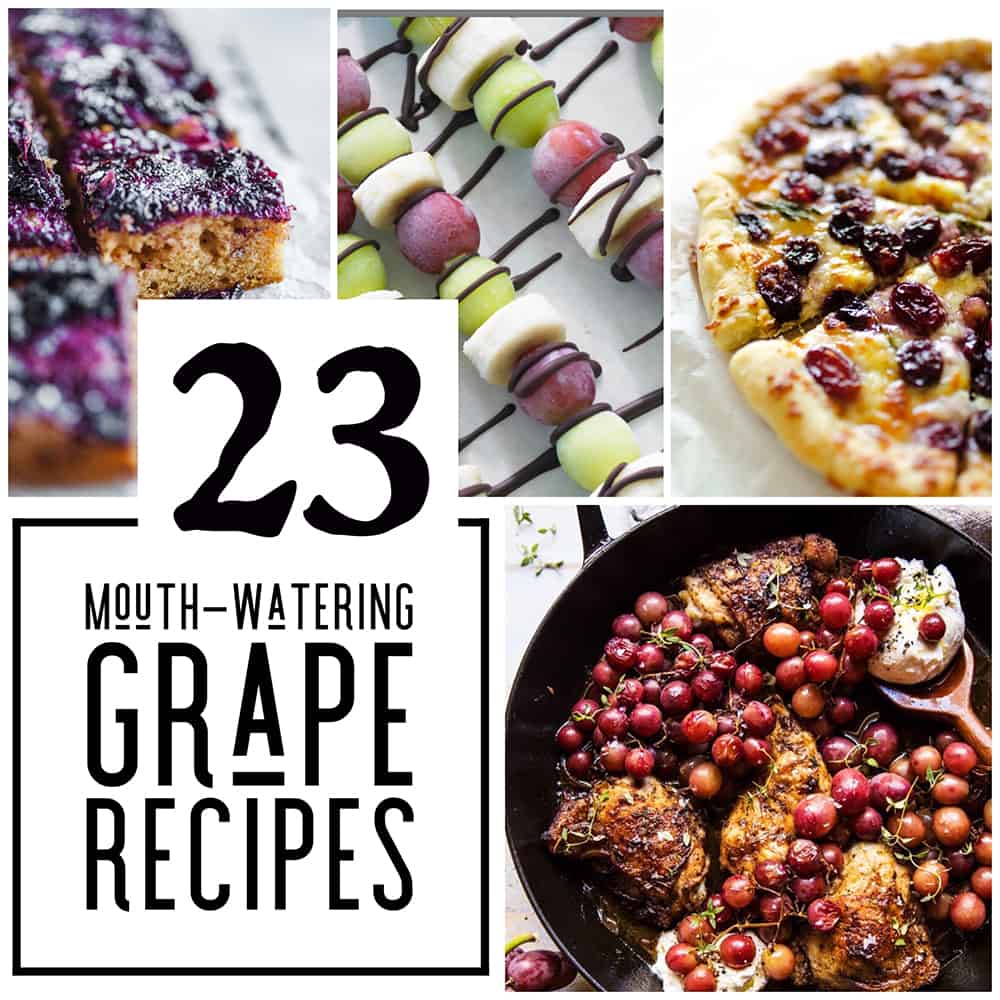 CA GROWN Blog
Discover. Learn. Connect.
23 Mouth-Watering Grape Recipes
July 17, 2019
Eat the Season!
Sign Up For Weekly Recipes
« Back to Recipes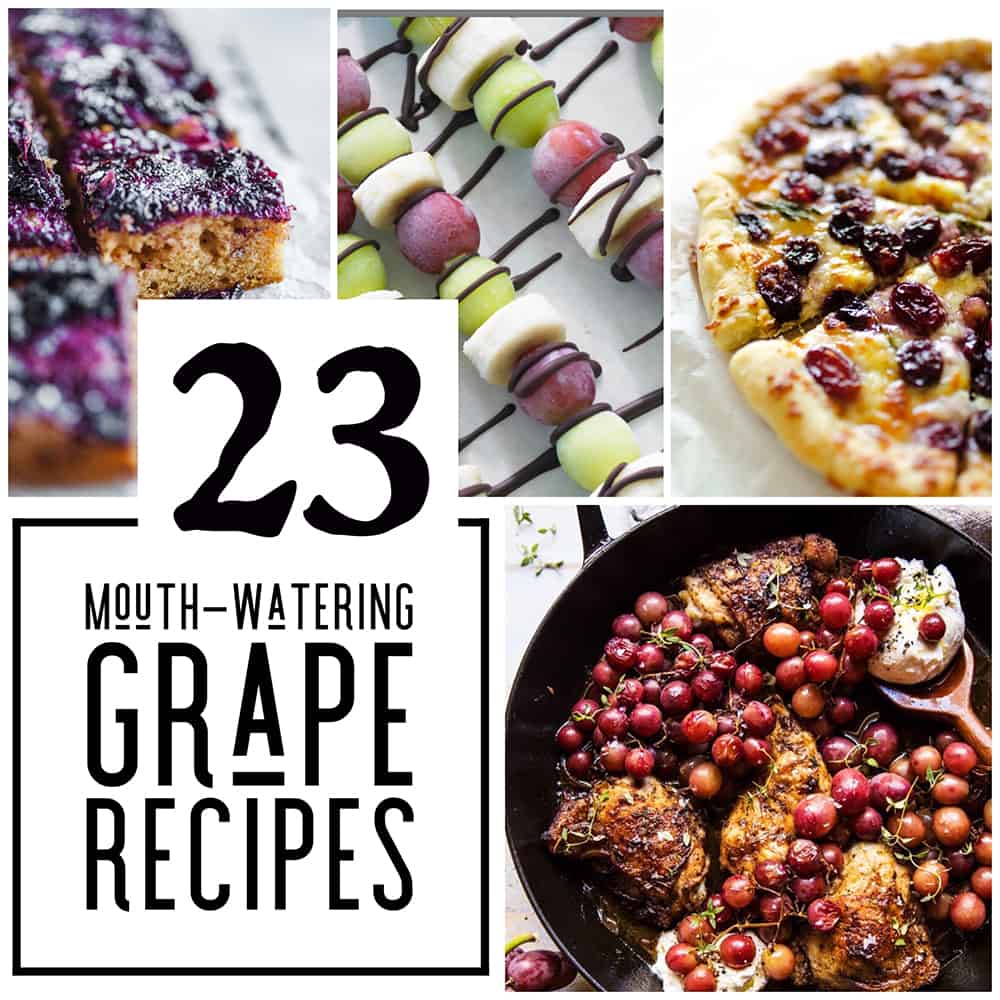 23 Mouth-Watering Grape Recipes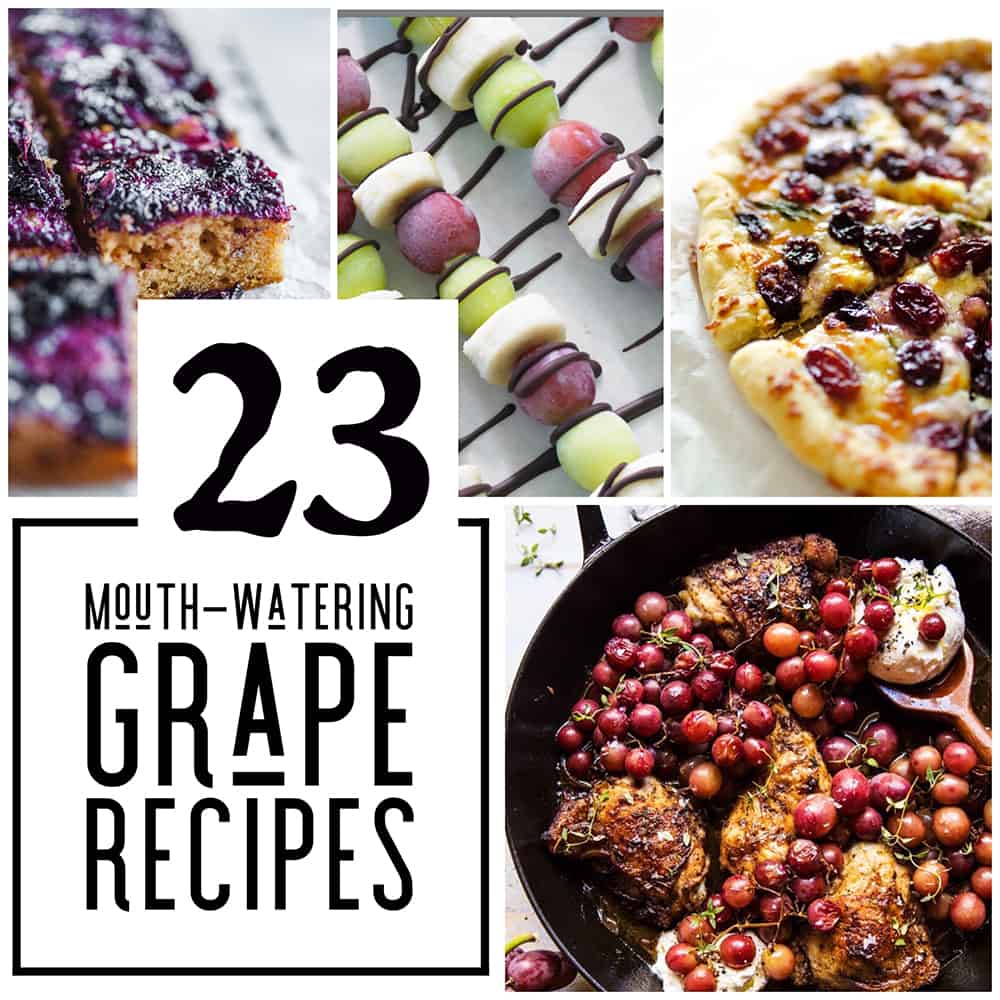 Hot summer days call for meals that are simple to assemble and pack a punch of flavor to combat the heat and the fun! Grapes are such a versatile fruit – not only do they hold up well to packing for a summer picnic or day at the lake and make for easy, nutritious snacks, grapes also add a light and bright flavor to a whole host of different flavor combinations. Today we're highlighting a wide variety of recipes that would be perfect for your summer indoor OR outdoor table! Whether you're trying to keep indoor cooking to a minimum or entertain guests poolside, we think these 23 grape recipes will be a big hit!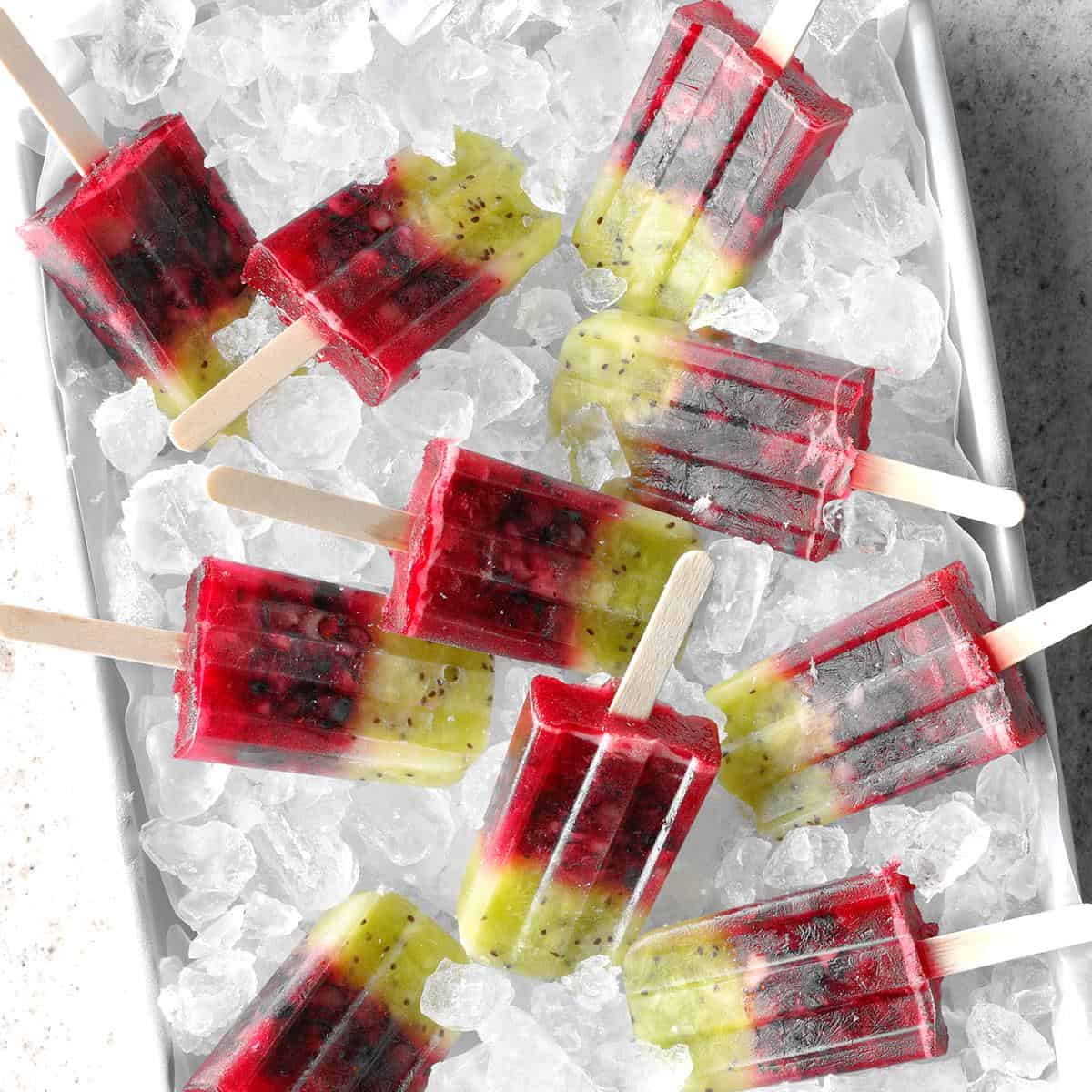 I don't know about you, but I like to know that my popsicles have some substance to them! These Triple Fruit Freeze Pops will be a hit in and out of the pool!
via Taste of Home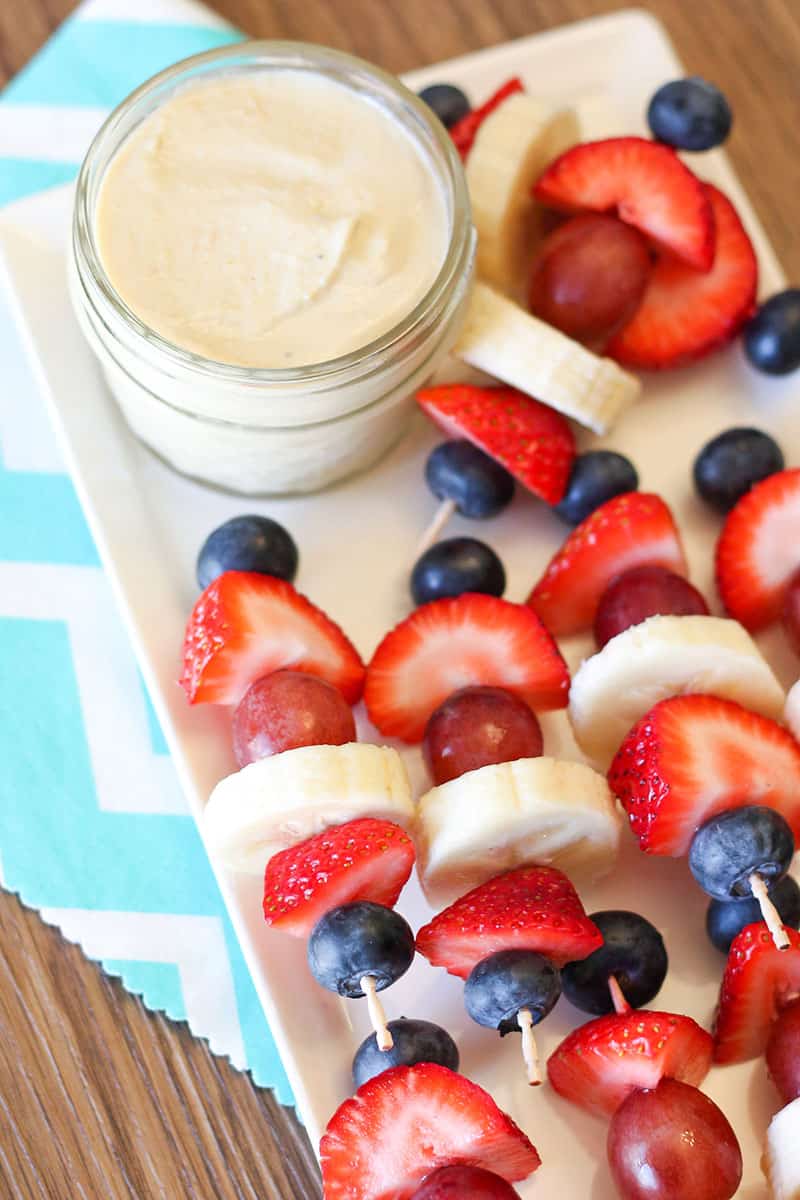 Oh, I love a Citrus Fruit Dip! This dairy-free option looks amazing for these cute mini fruit kabobs!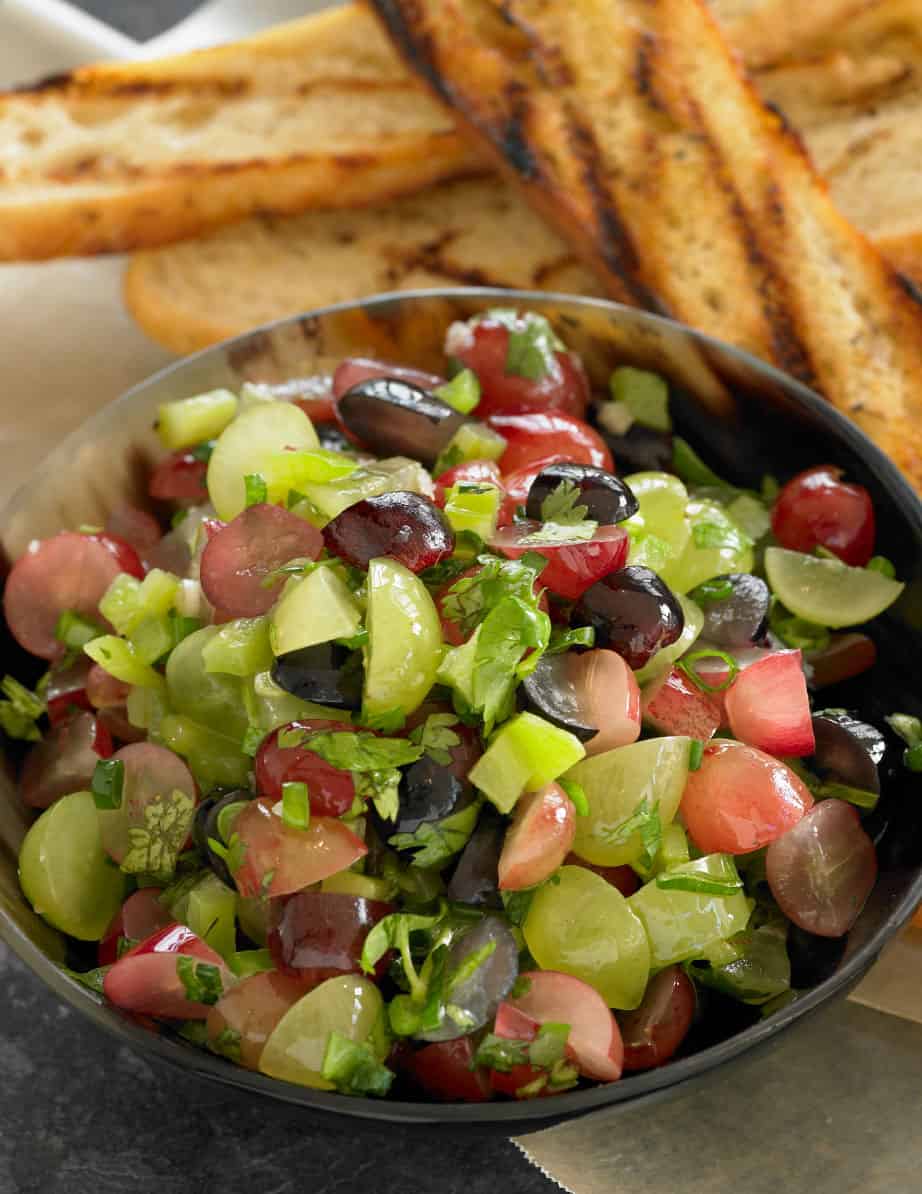 This Fresh Grape Salsa looks like the perfect side dish to your barbecue with a little sweetness from the grapes, spice from the chili peppers, and a nice zing from the vinaigrette! This recipe is one of eight delicious-looking recipes from the free digital cookbook – Pool Parties with Grapes – published by Grapes from California. The cookbook is also available in Spanish.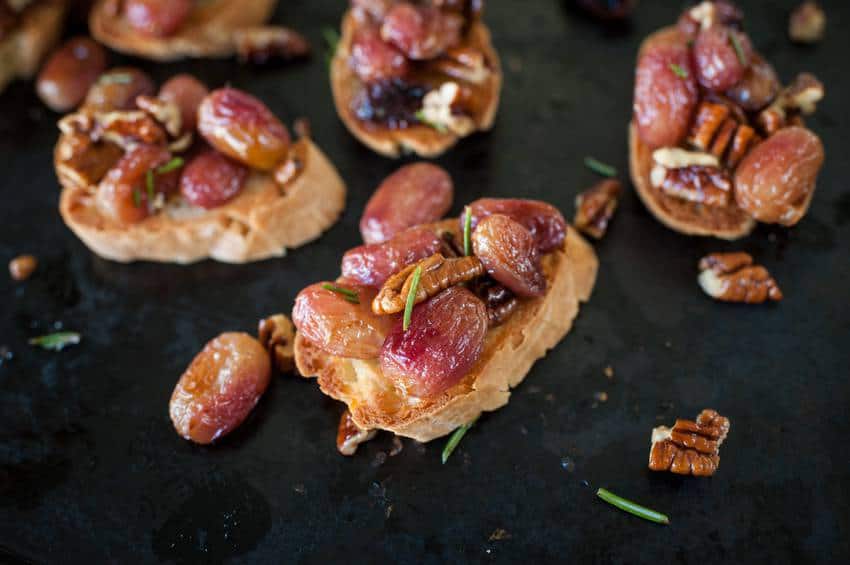 I am always looking for new ideas for bite-size appetizers – these Roasted Grape Crostinis look unique and delicious!
via G-Free Foodie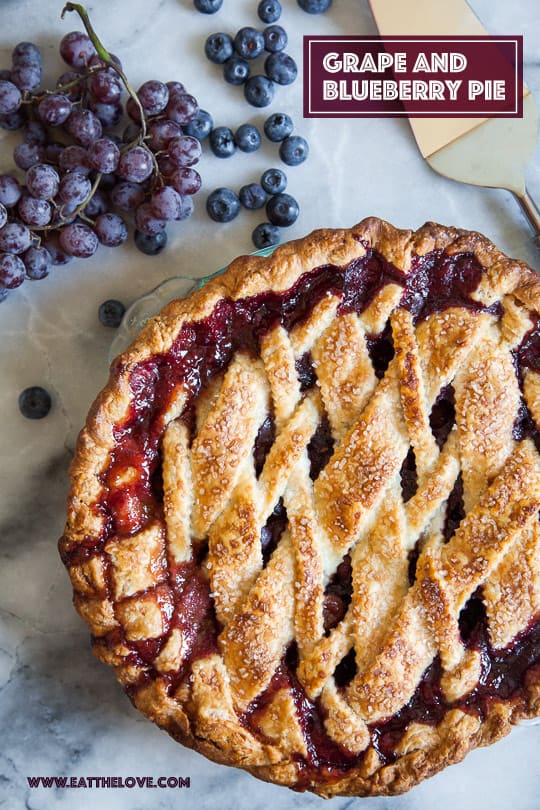 This Grape and Blueberry Pie looks like something straight out of heaven. That crust is just so very pretty and I love the idea of combining some of my favorite purple fruits!
via Eat the Love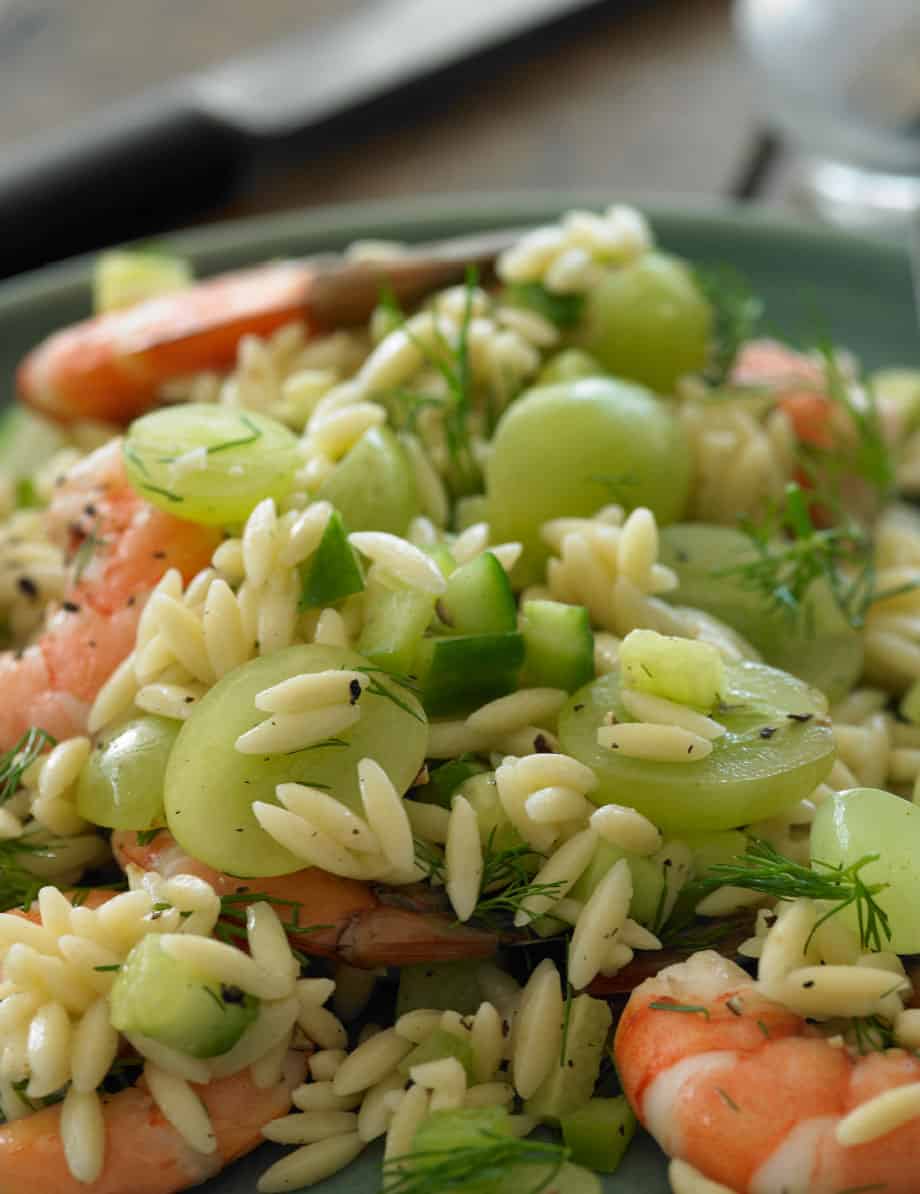 Wouldn't this Shrimp, Orzo, and Grape salad make a perfect light poolside lunch?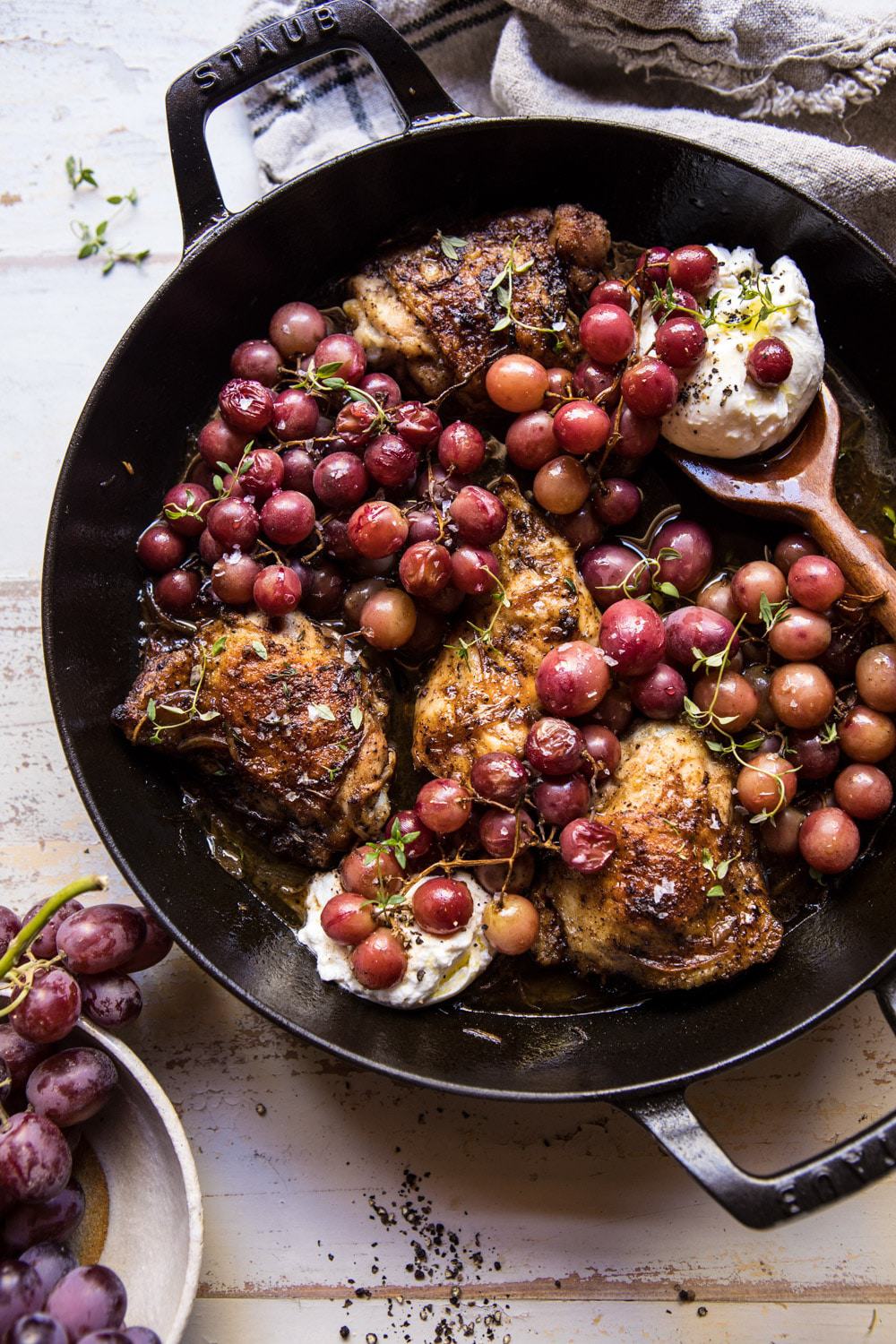 Who can resist fresh burrata and roasted grapes? This Thyme Roasted Chicken with Grapes and Burrata one pan meal looks amazing!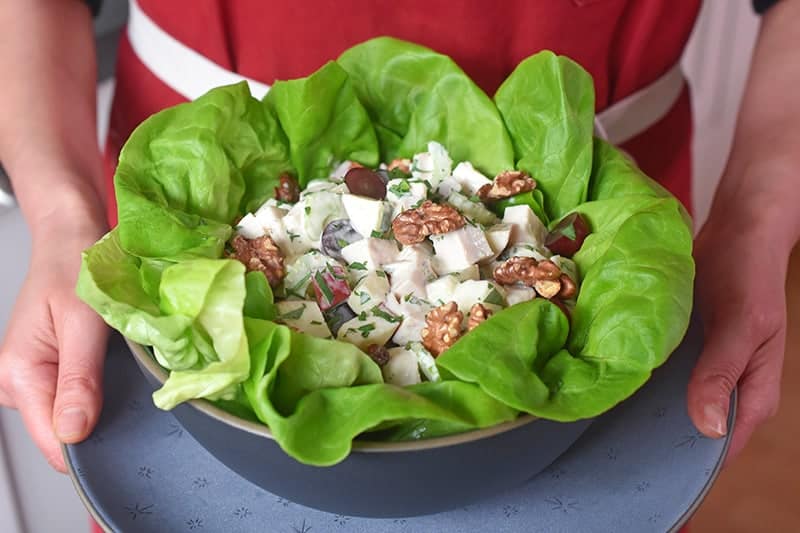 You can't have a grape recipe round-up without a Waldorf salad and this version from Nom Nom Paleo is as beautiful as it is delicious!
via Nom Nom Paleo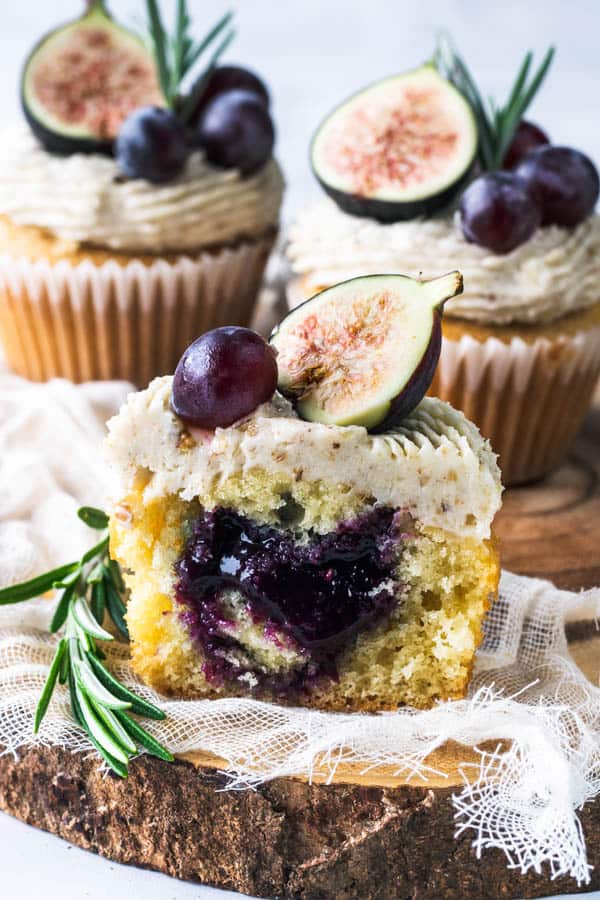 I would have never thought of Grape Cupcakes, but these show-toppers are a sight to behold. Filled with Concord grape jelly and topped with a Walnut Buttercream, yes please!
via Pies and Tacos
Oh my, who doesn't love a little bite of heaven. I'm dying to try Roasted Grape and Balsamic Crostini – don't these roasted beauties with fresh thyme and ricotta look amazing?
via Cake-n-Knife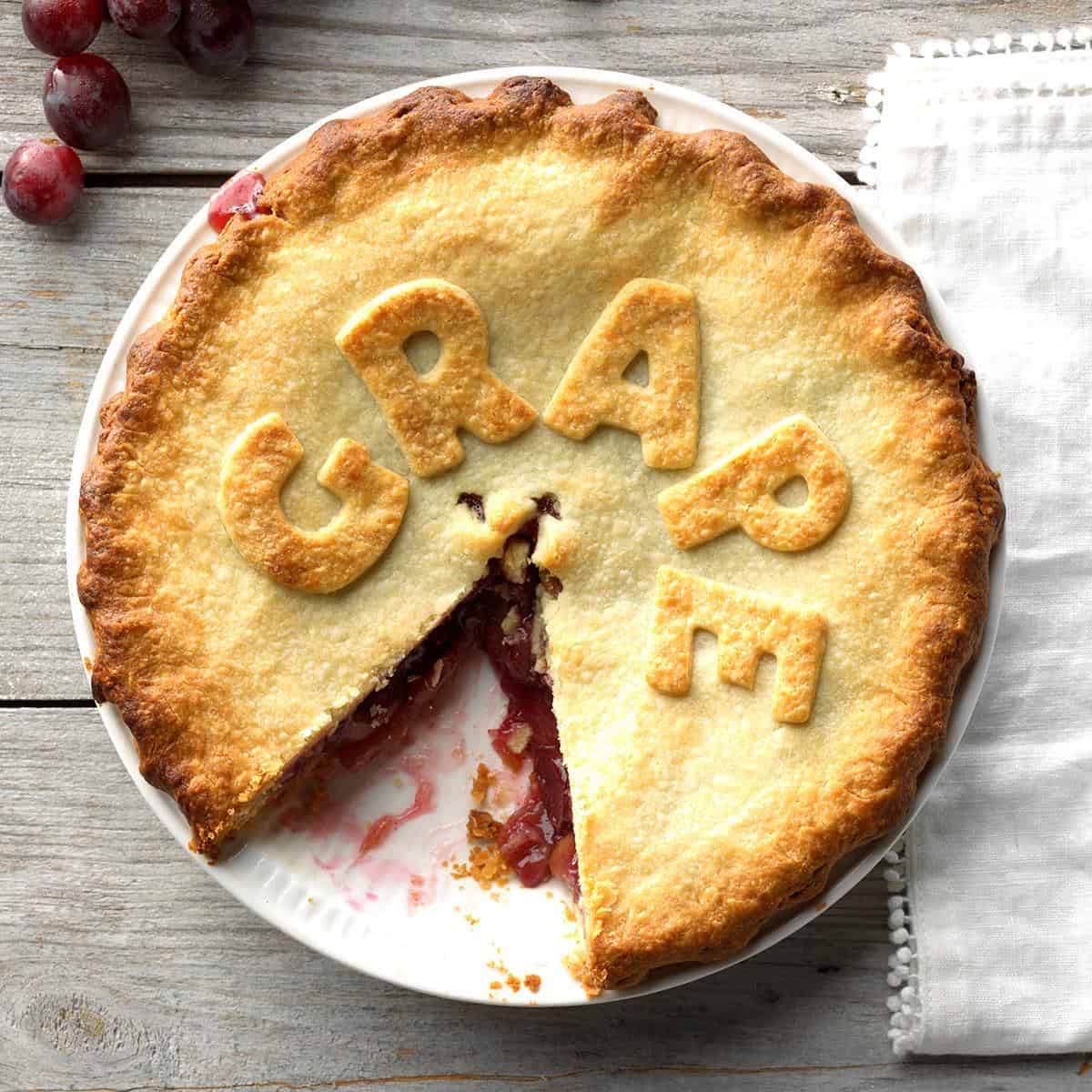 I just adore the family story accompanying this non-traditional Ruby Grape Pie. Head over to Taste of Home to read the snippet.
via Taste of Home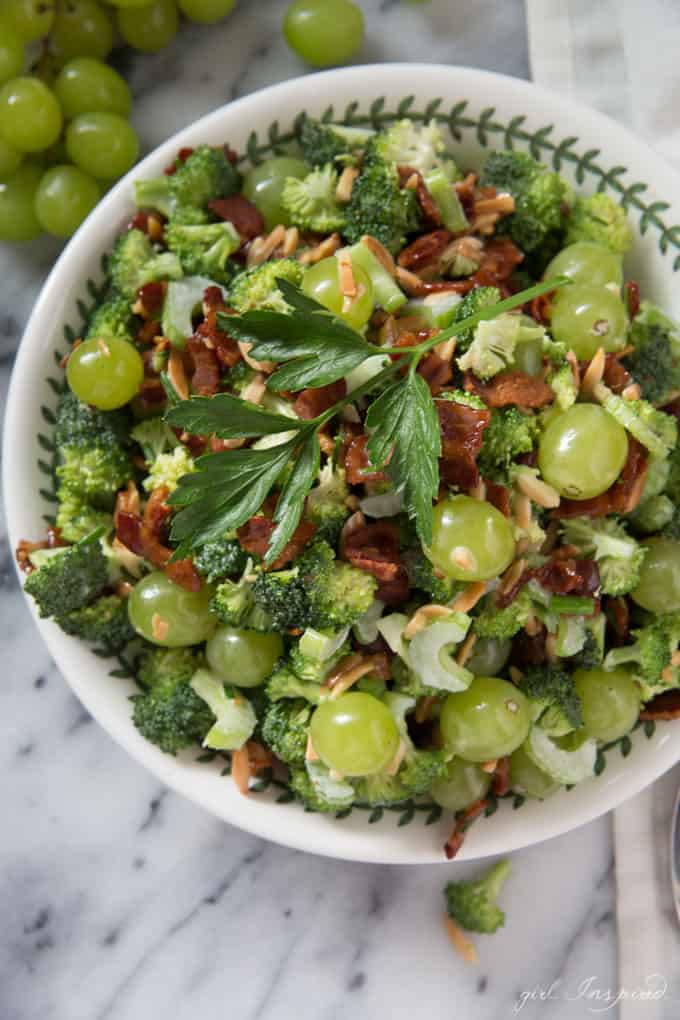 The perfect warm weather food – grapes are a bright and crisp addition to this Broccoli Grape Salad staple.
via Girl Inspired
The bite of arugula paired with sweet grapes and creamy goat cheese is a simple, yet perfect combination in this Arugula Grape Salad with Maple Basil Vinegairette.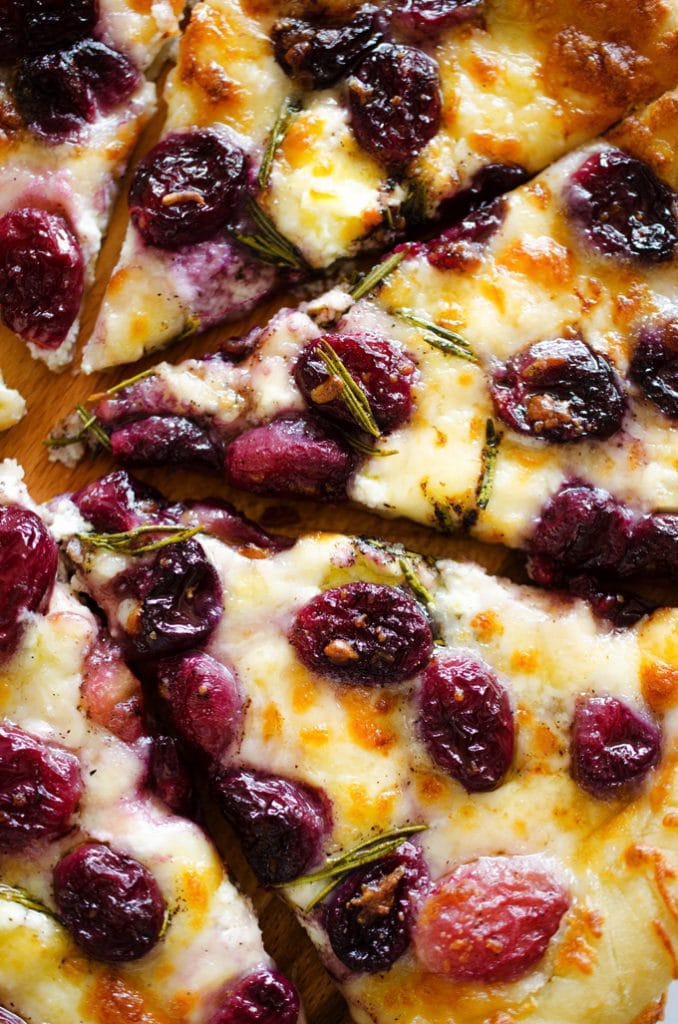 I just love a little sweetness to contrast with the savory flavors of a bubbly, cheese gourmet pizza. Grapes sound like the perfect compliment in this Three Cheese Roasted Grape Pizza.
via Live Eat Learn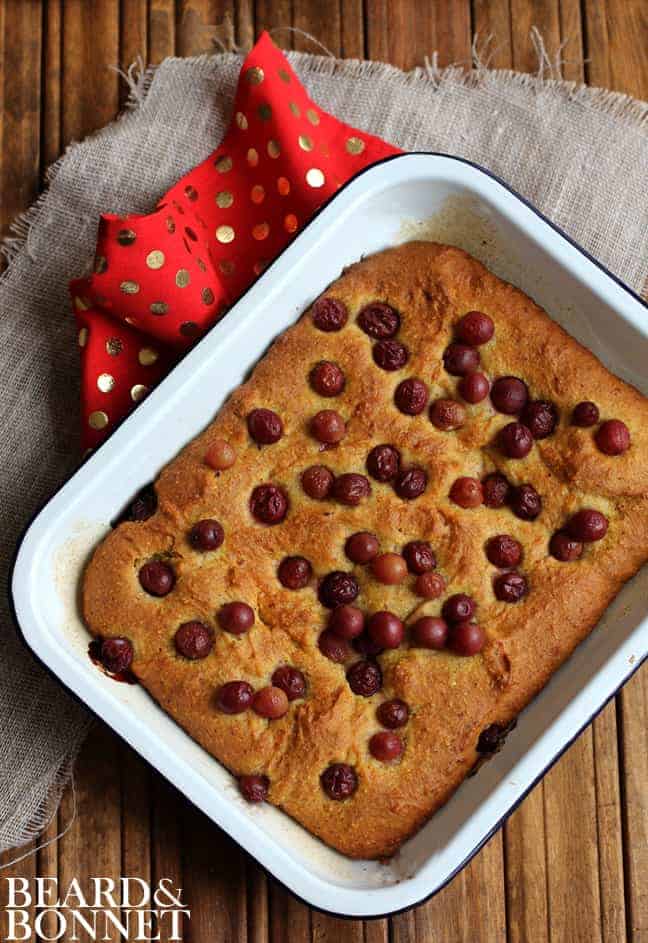 I cannot wait to try this Olive Oil Cake – it has polenta and red grapes and is even made as a gluten-free dessert!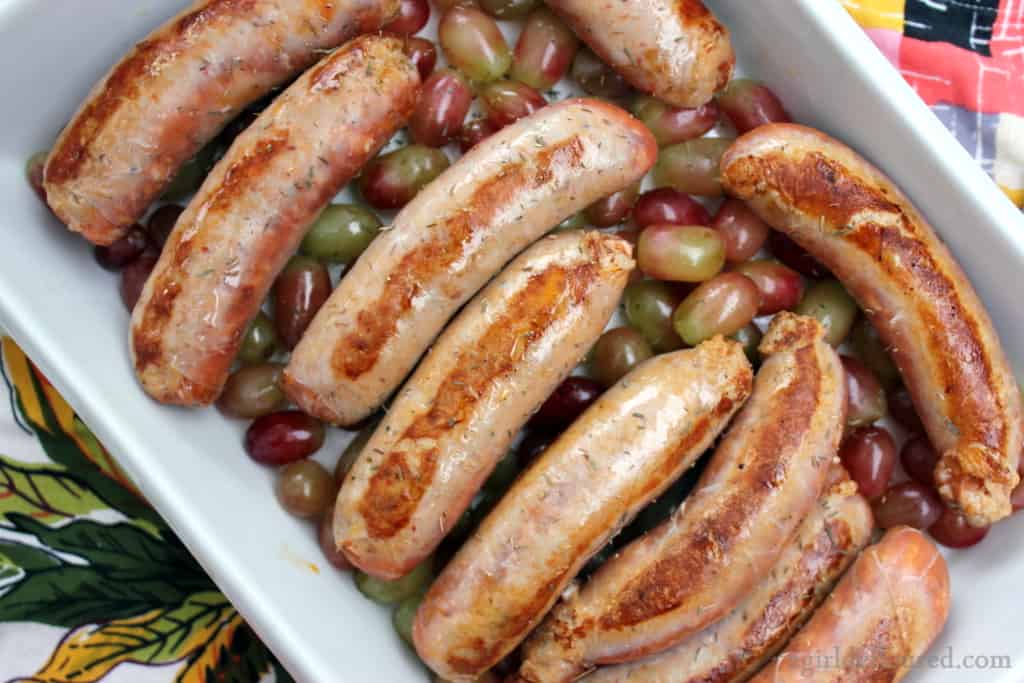 As with all things roasted, this recipe brings a deeper, more succulent flavor to grapes with some time spent in the oven! Roasted Sausages and Grapes are a must-try!
via G-Free Foodie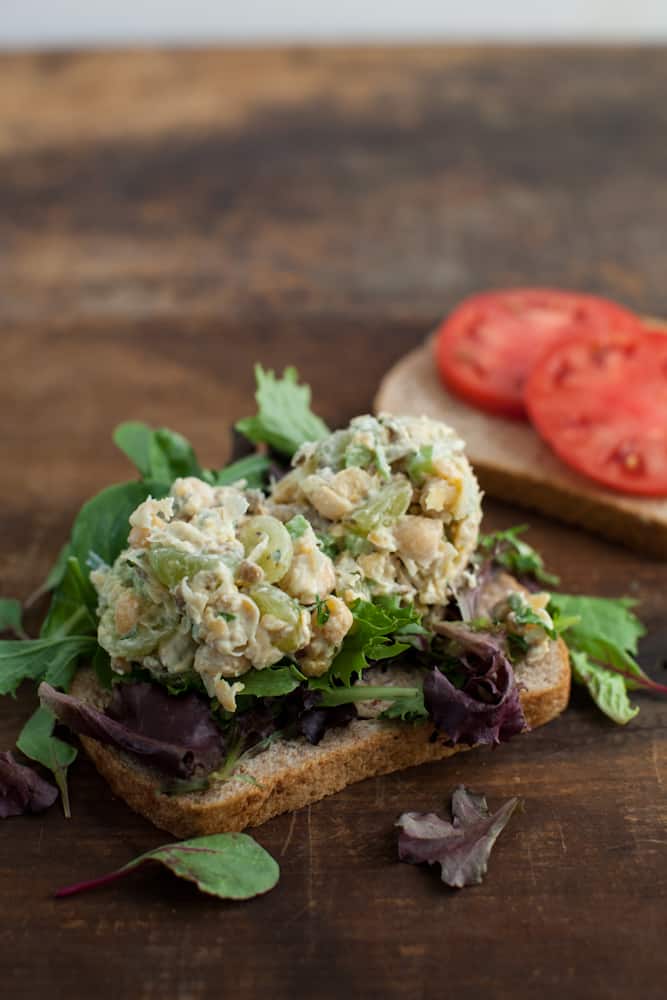 A Chickpea Salad Sandwich is sure to pack a ton of flavor with the addition of blue cheese and grapes!
via Naturally Ella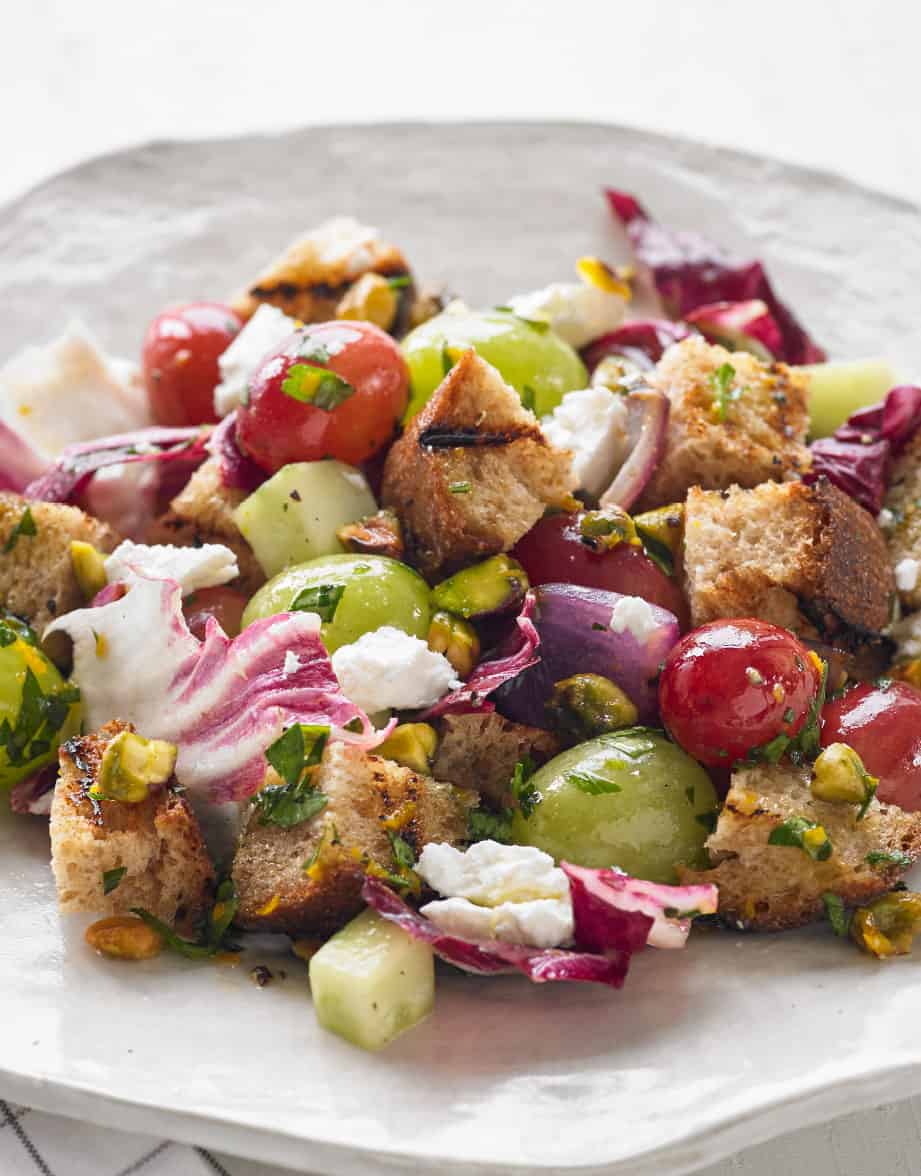 My mouth is watering just looking at this salad with its toasted rustic bread, pistachios, and goat cheese to compliment those juicy grapes.
Put this Panzanella Salad with Grapes and Raddichio on your must-try summer salad list!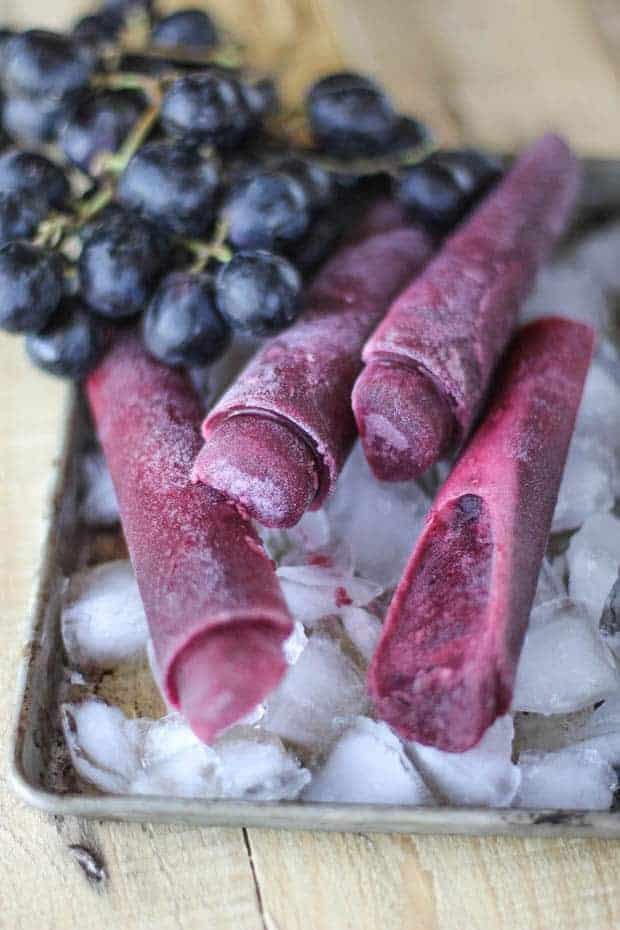 I cannot wait to try this unusual pairing of grape and peach in these refreshing Easy Grape and Peach Ice Pops!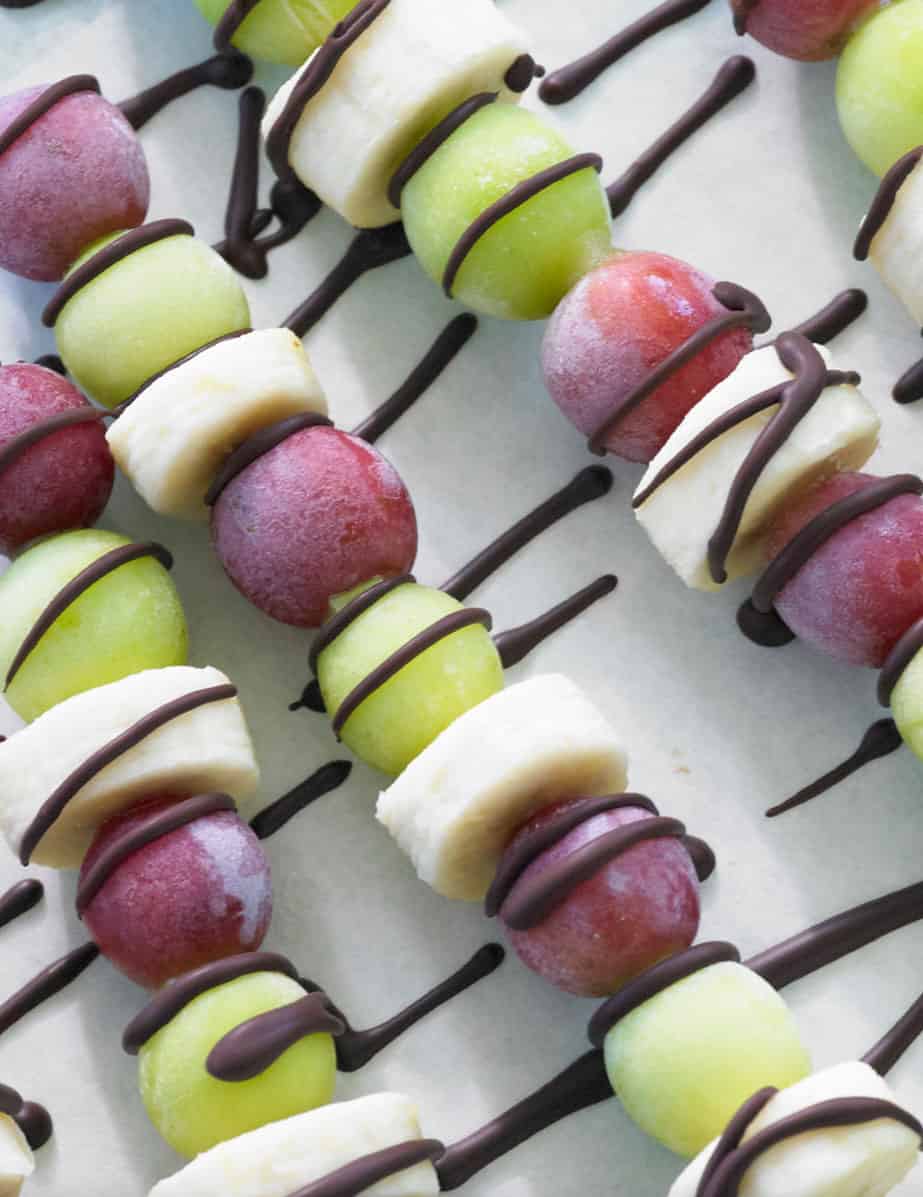 I just love this fresh, healthy spin on dessert – Frozen Grape and Banana Skewers with Chocolate Drizzle. How simple and refreshing!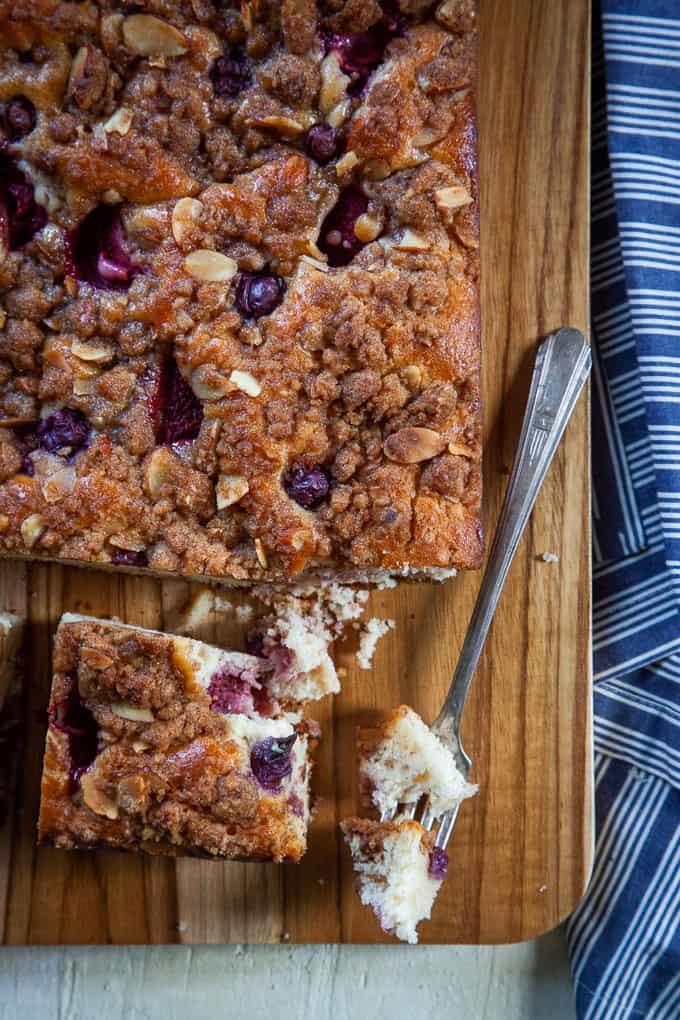 Coffee cake gets me every time and the golden crumb topping on this Strawberry Grape Coffee Cake is calling my name!!
via Eat the Love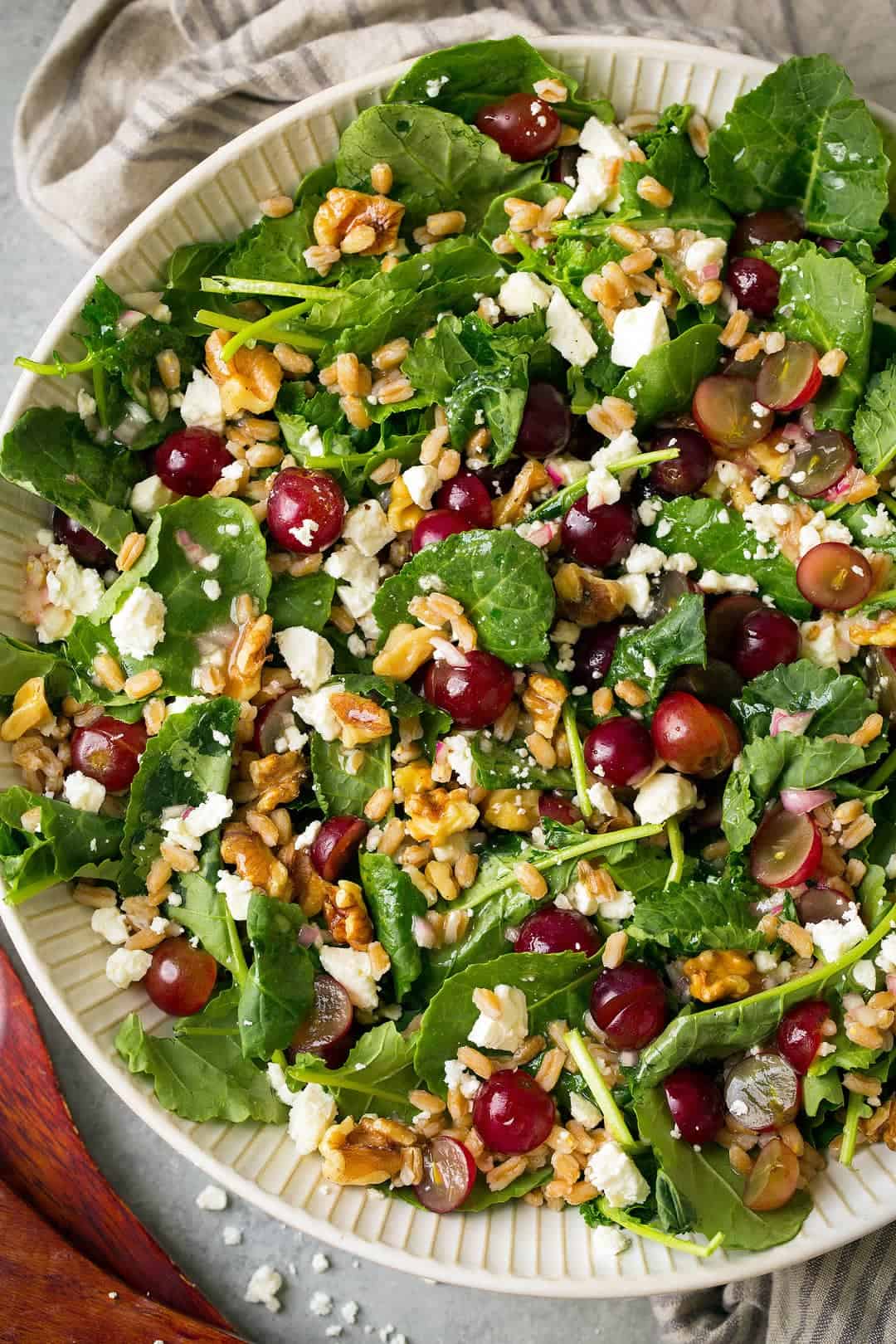 Full of health boosting ingredients, this Kale, Grape, and Farro Salad with Feta and White Wine Vinaigrette is another fantastic lunch salad or side dish for your summer pool party!
via Cooking Classy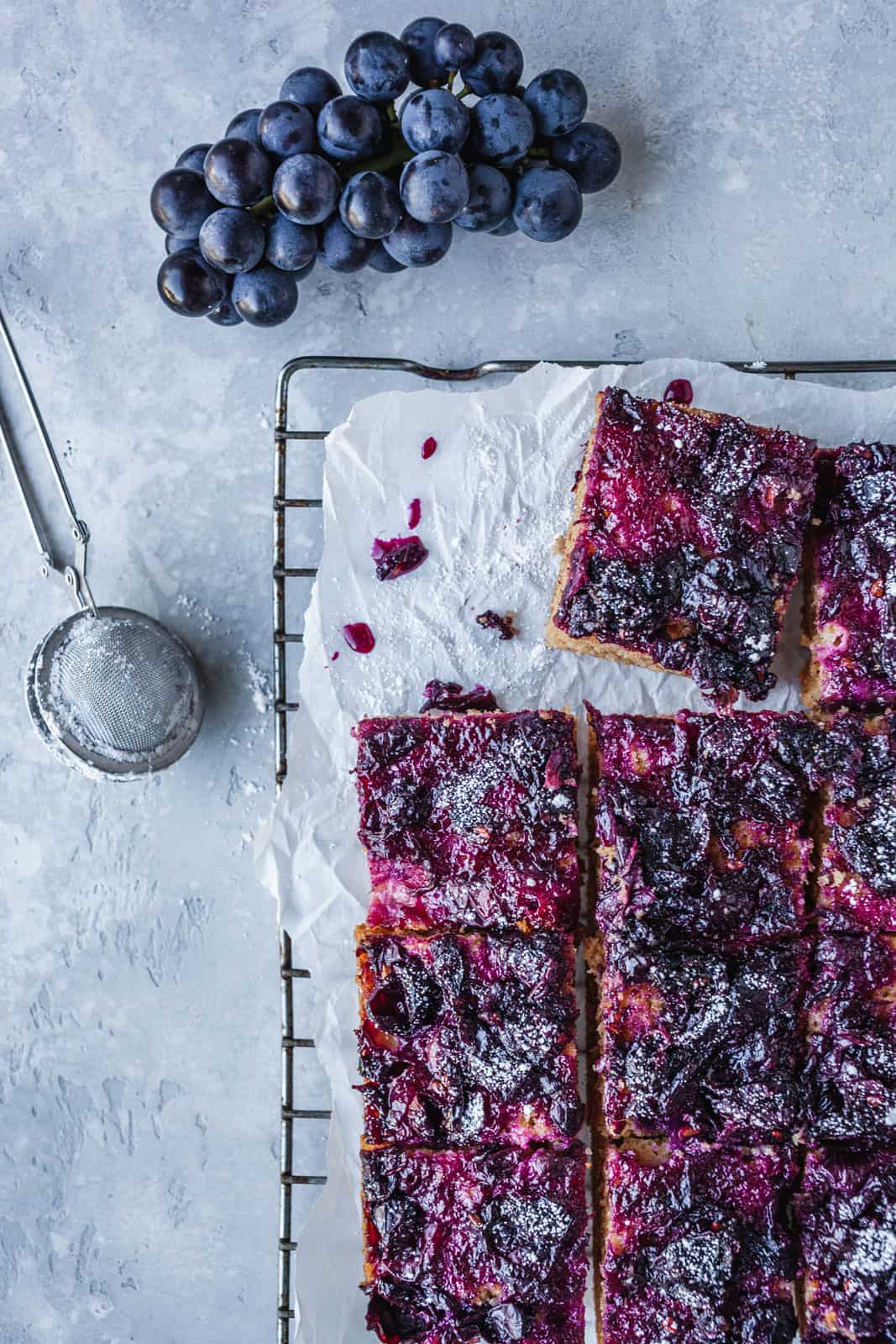 Wow! Look at the absolutely gorgeous color from the roasted grape topping on this Roasted Grape Snack Cake!
via Olive & Mango
We hope this inspires you to try more grape recipes soon – using grapes from California, of course!